How To Wear:
50 Shades Of White
Just in time for the weekend, which is predicted to be super sunny and warm (hello spring feelings!), I want to show you my favorite outfit that moved into my closet last week. With summer just around the corner (I know, April still has potential to hit us hard… but I'll just ignore that for now) fabrics are getting lighter again and it's time to think of our spring wardrobe.
To keep things in order in my wardrobe I always like fill my closet with seasonal things only. Meaning: In winter I put all my summer dresses, blouses, skirts and sweaters into a big box in storage. So every time a new season comes around I get out that box and get utterly excited about all the pretty summer things in there. It's a little bit like shopping in your own closet without spending insane amounts of money…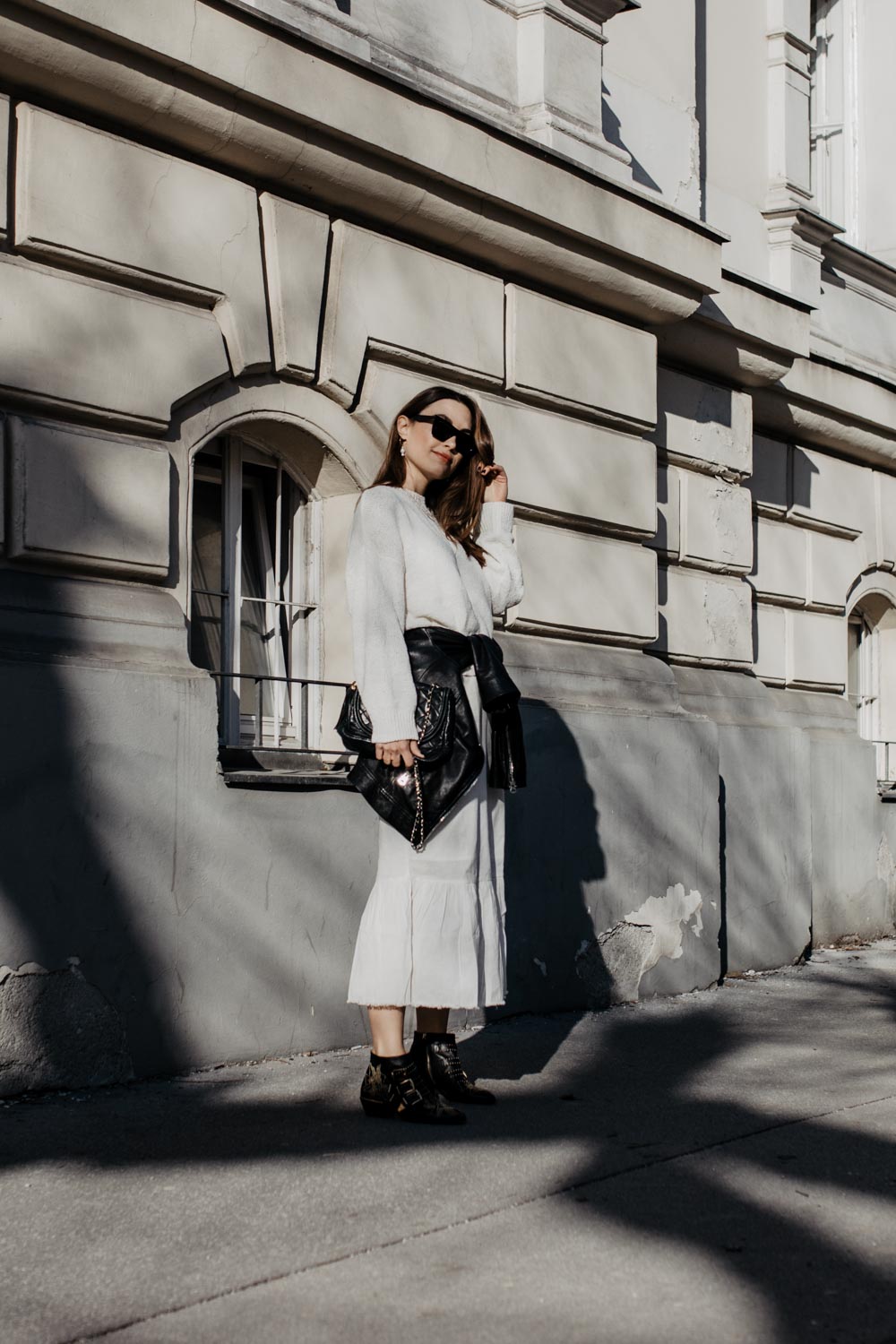 When I got said box out of storage last week, I alarmingly noted that half of my summer clothes are all shades of white. I honestly had to laugh at myself, because my last EDITED order also included a white dress and a white sweater. Oh well. At least I could argue that I have found my style and am very consistent with it. Also, combining pieces of the same color group with each other is very easy and leaves lots of room to get creative with your outfits.
I'm very excited to kick off this season's outfits here on the blog with a look that I'd happily be wearing any day: A dreamy cotton + linen dress which is a staple piece for your wardrobe in summer, combined with a loose fitted cream white jumper that works wonders for all of your layering looks and will keep my warm on those chilly summer nights I plan to spend outdoors, chatting with friends and sipping on rosé. Bring on the good summer life, will you?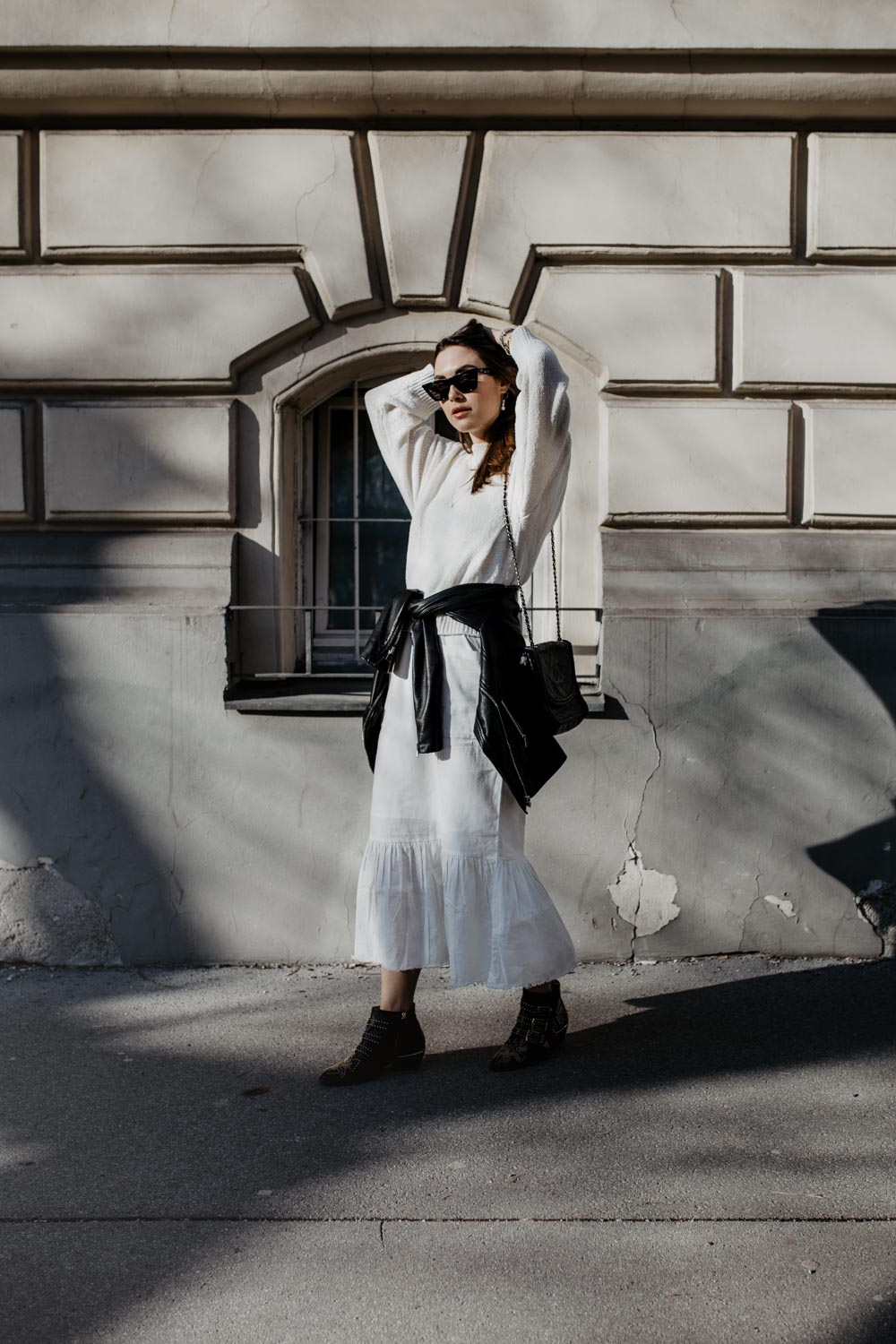 Talking about balmy summer nights: When the time comes, you'll see me wearing those comfortable yet stylish slides with this outfit (get them while they're in stock!). If you're an attentive reader of my blog, you will have noticed that they look confusingly similar to my favorite slides from last season.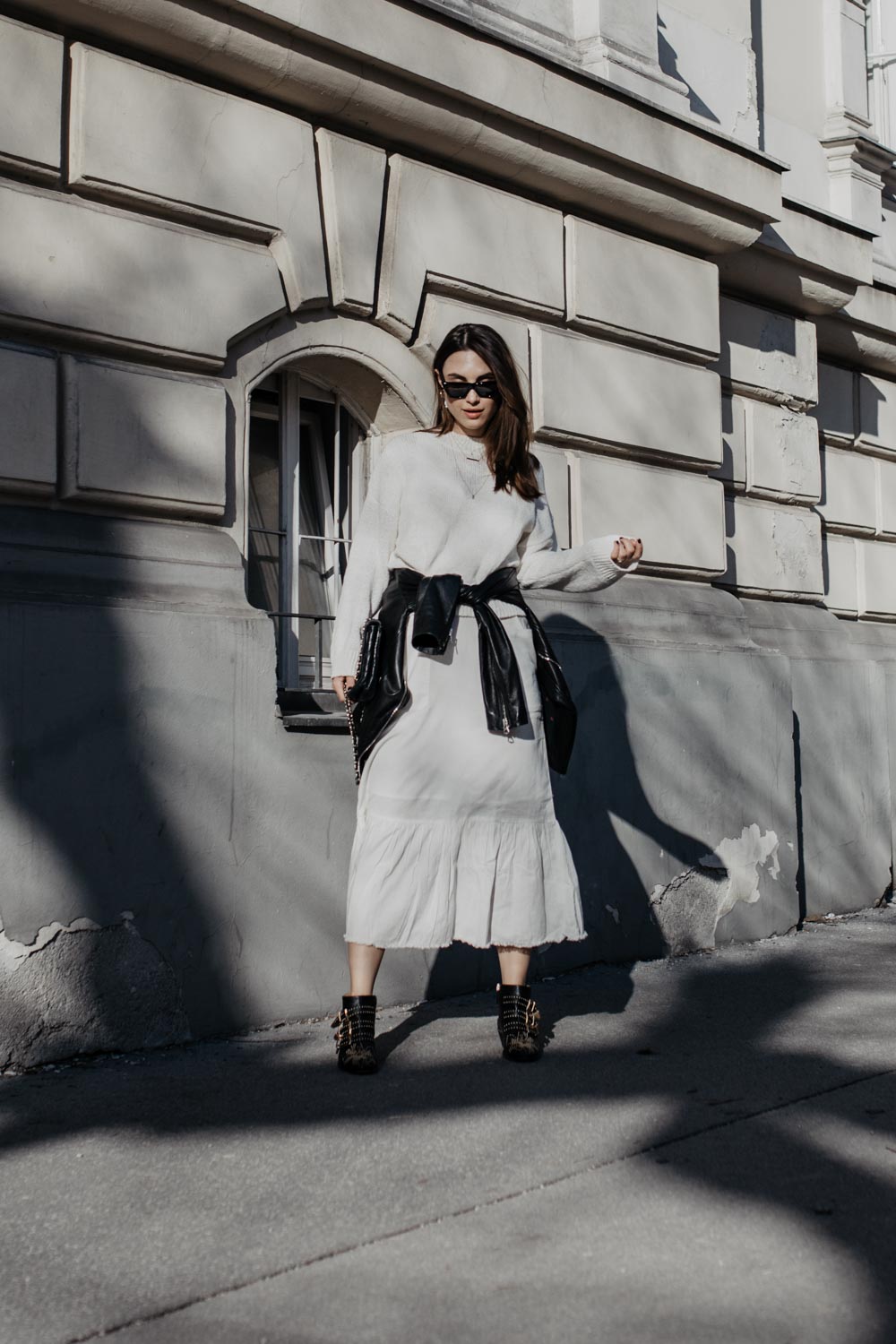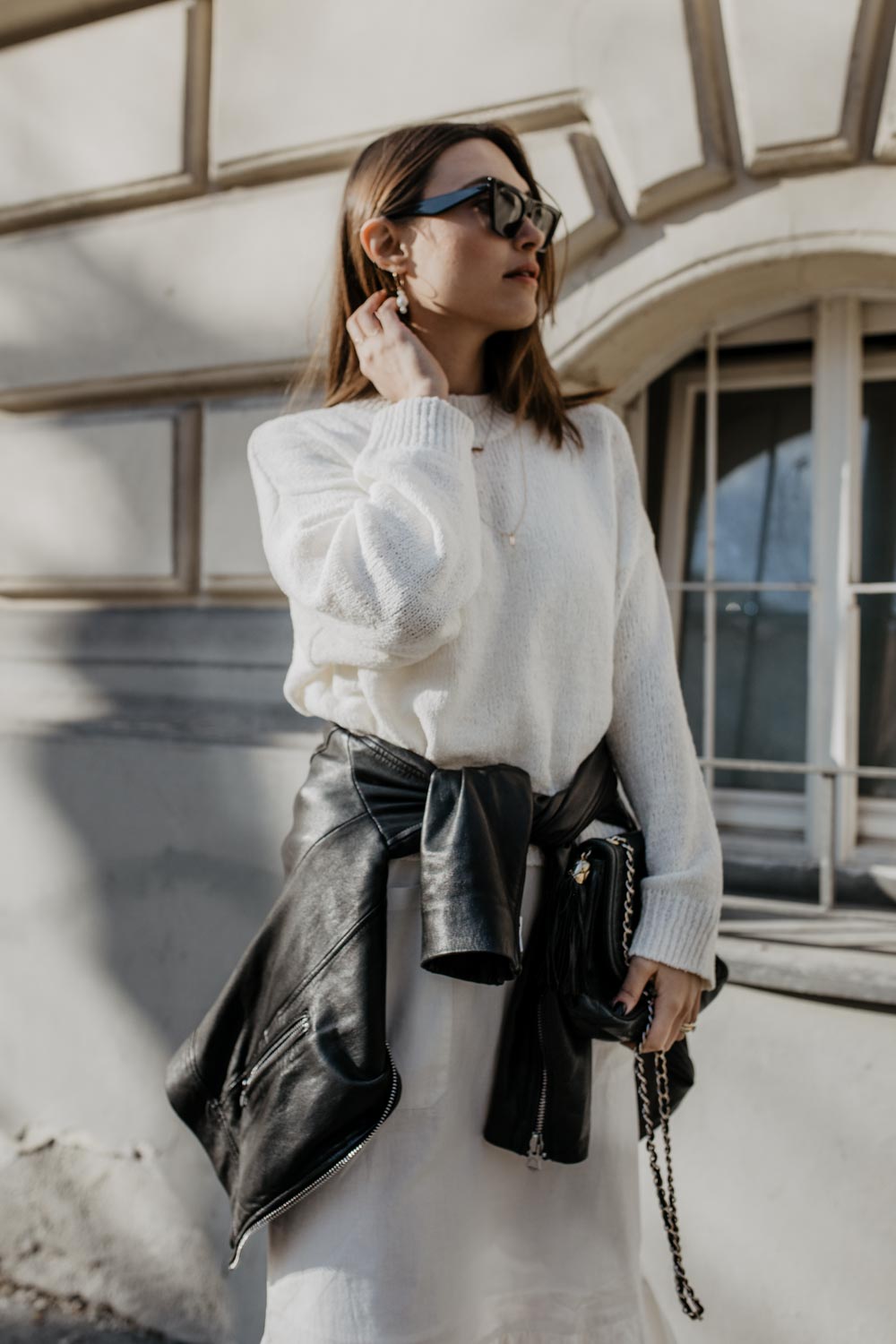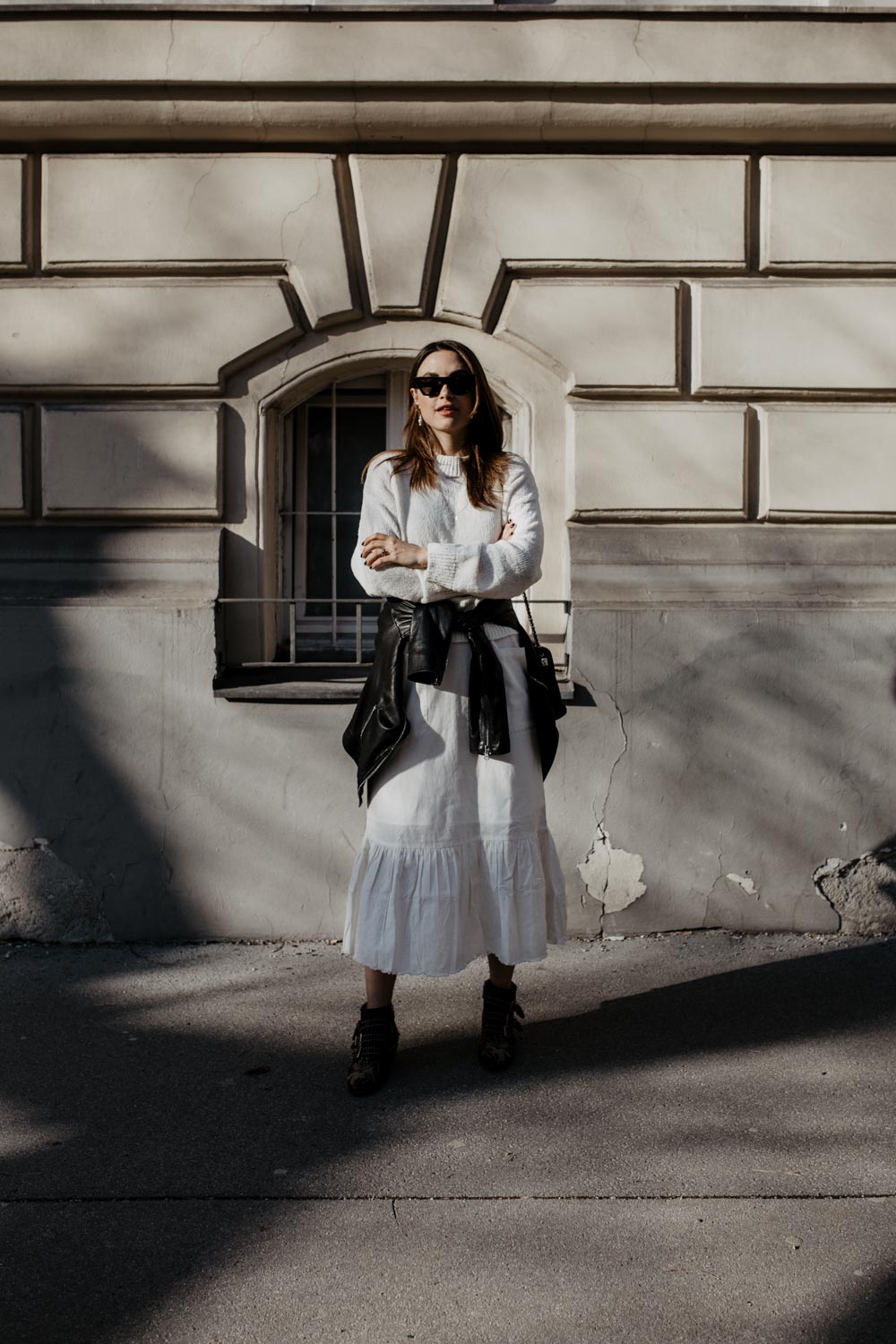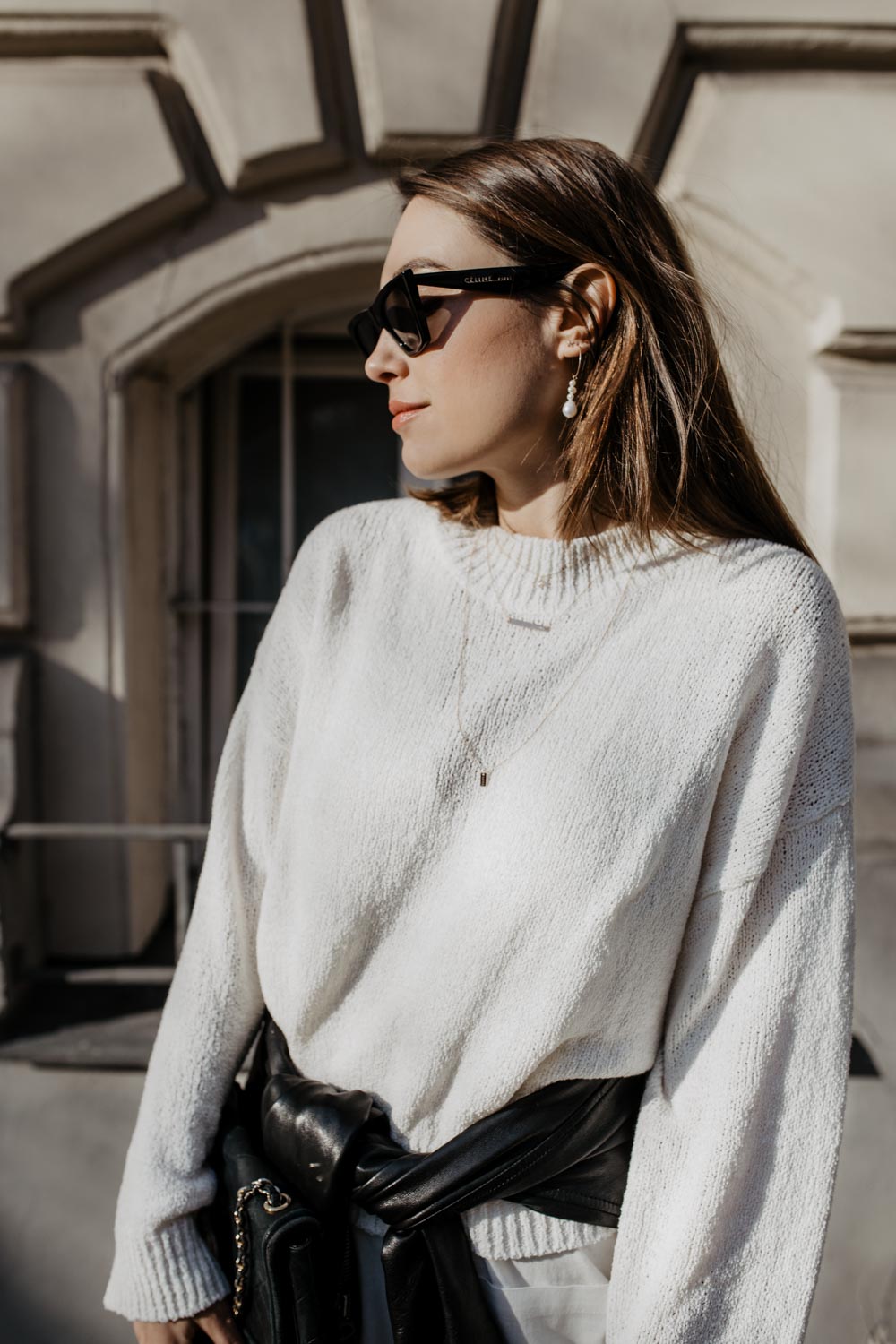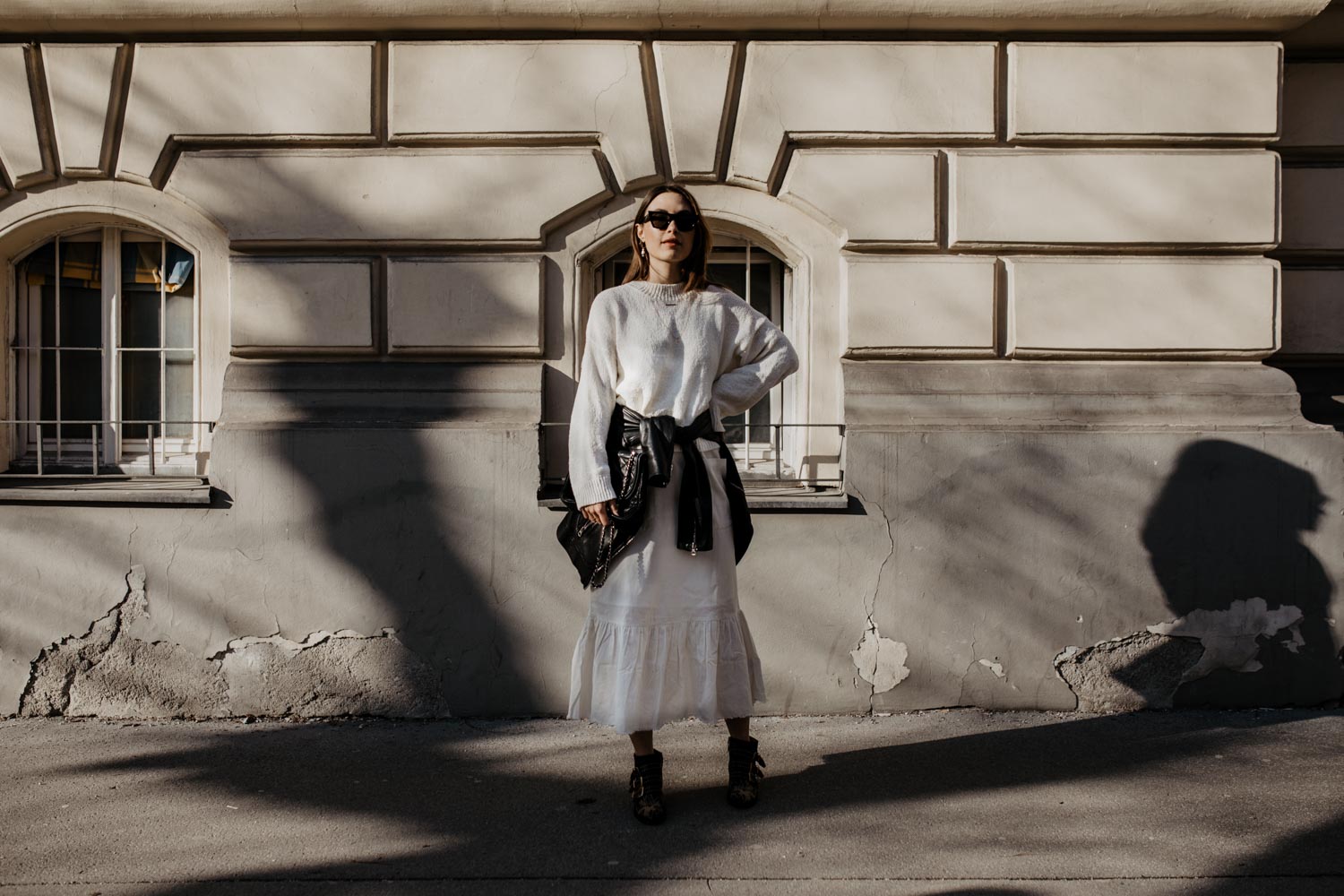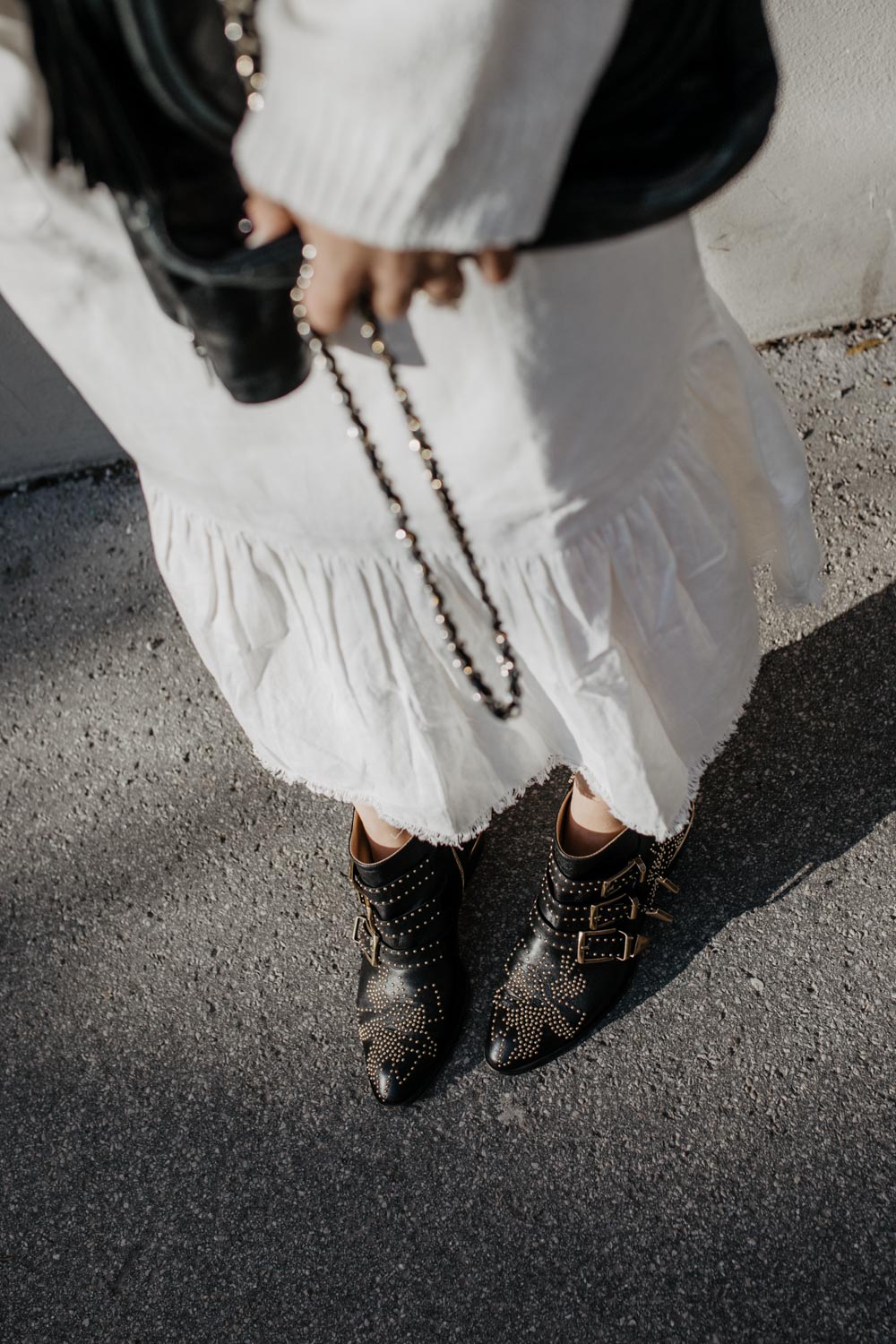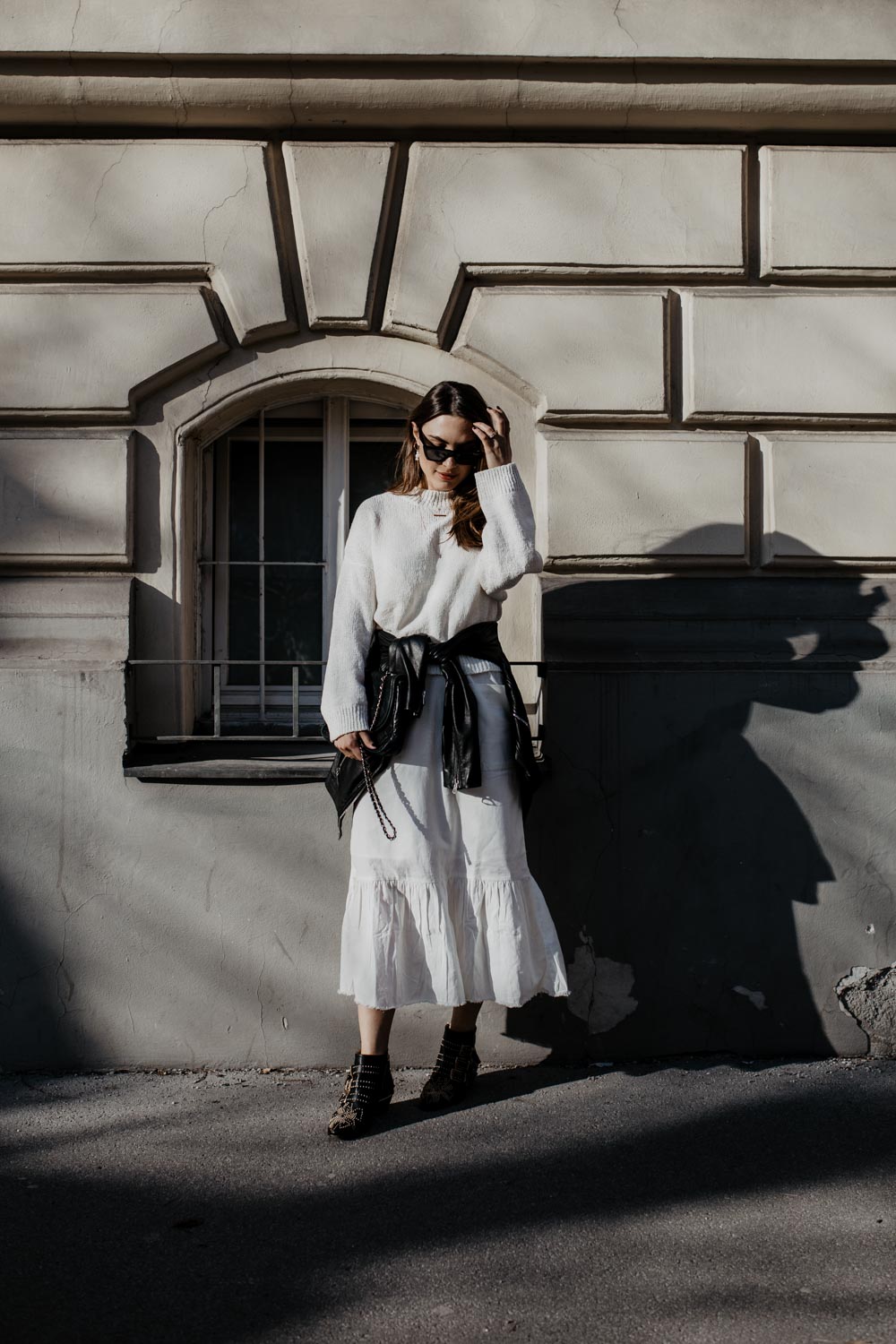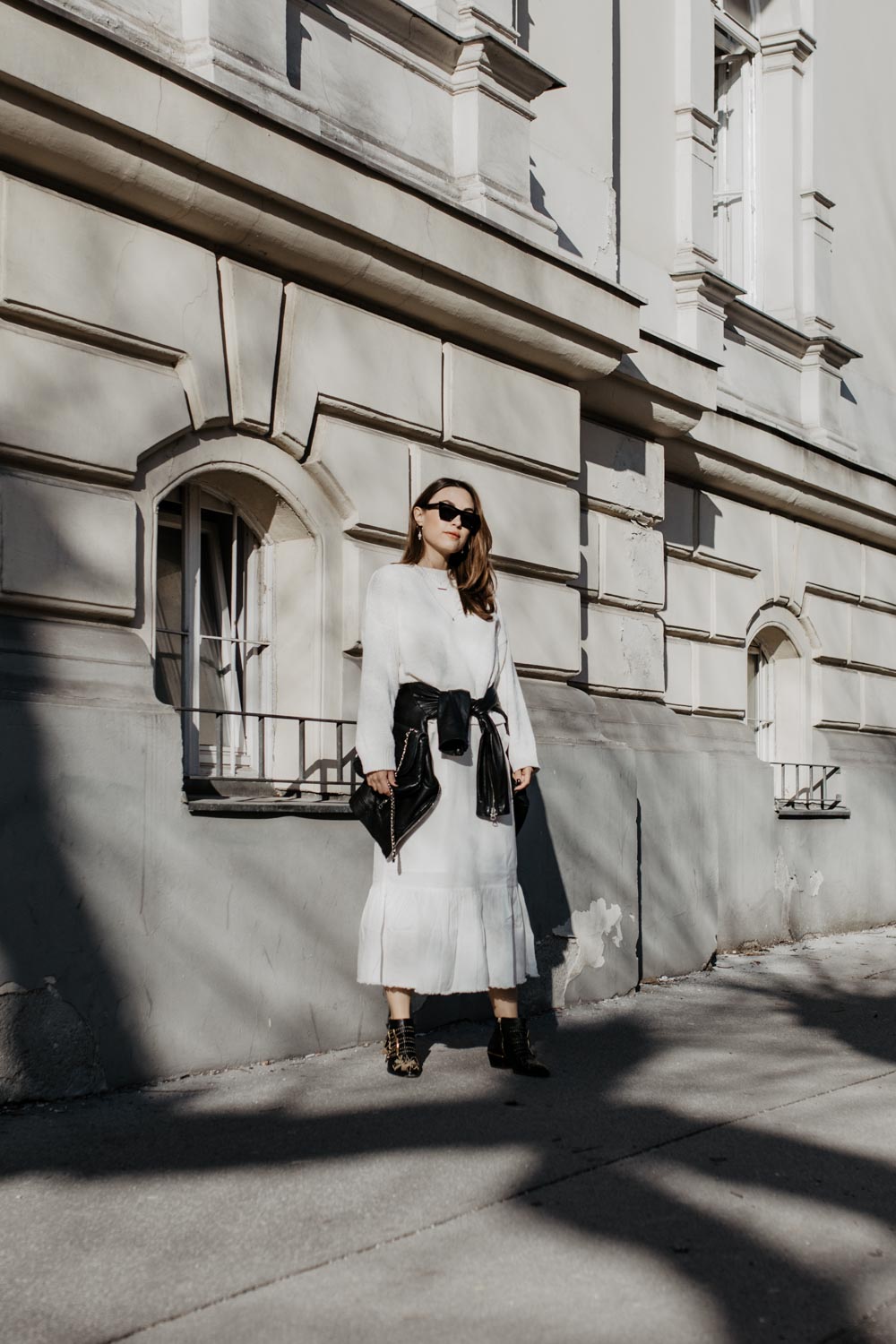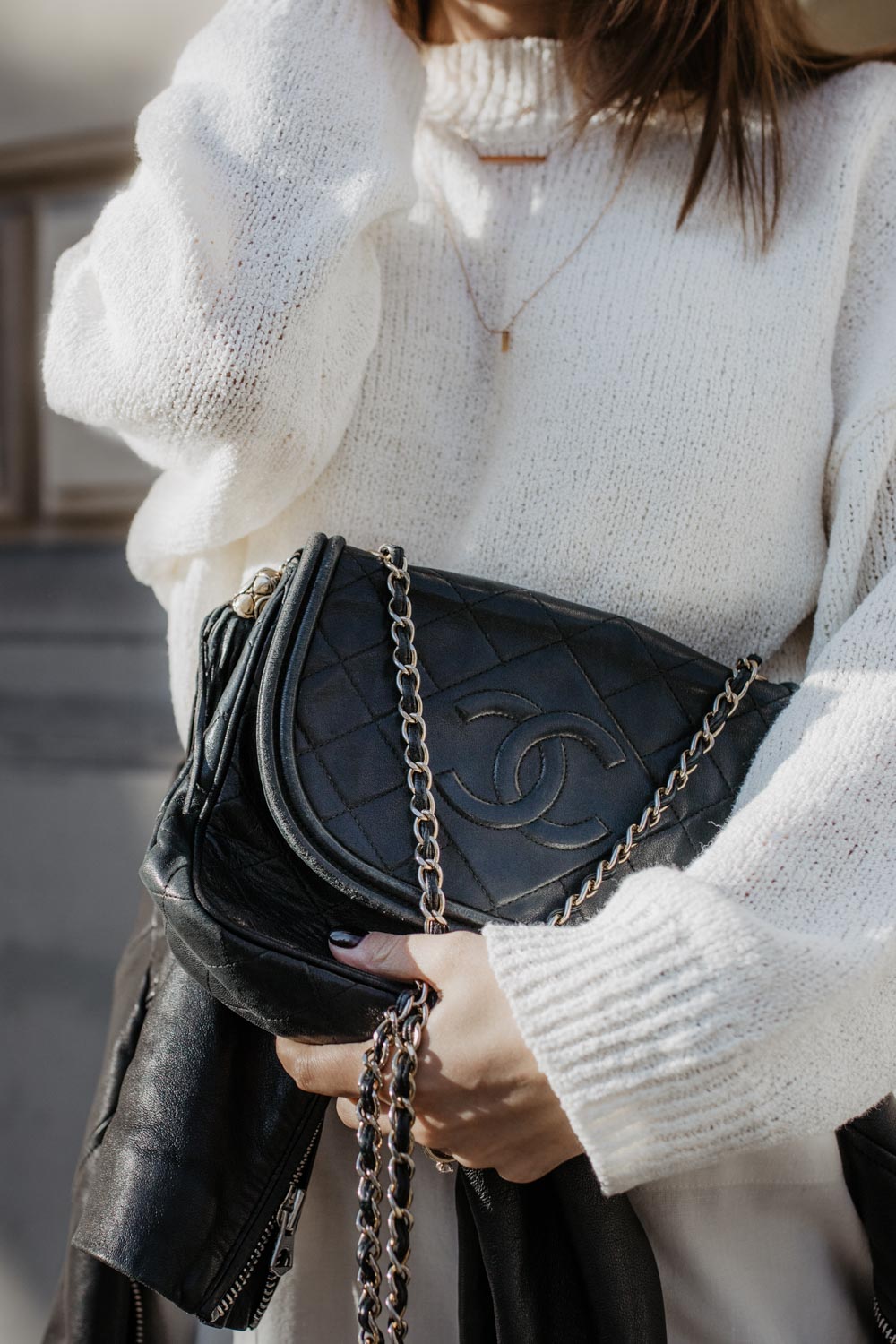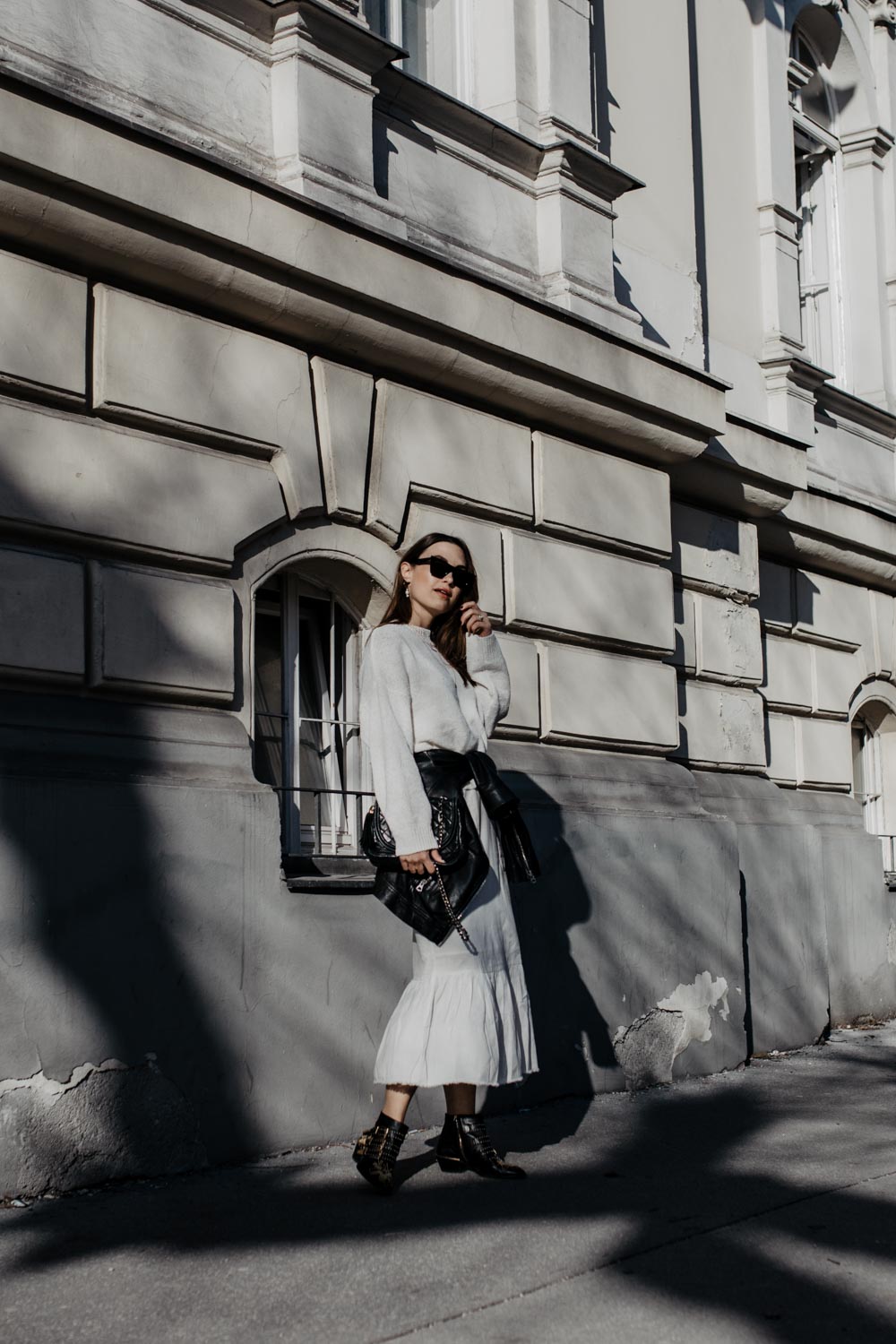 PS. EDITED is currently having their mid season sale and many beautiful styles are marked down!
---
wearing: EDITED Devin dress // EDITED Miako pullover // MARC O'POLO leather jacket (cool version on sale!) // CHLOÉ boots // CHANEL vintage bag // CÉLINE sunglasses (similar here) // MANGO earrings
SHOP THE POST:

*in friendly collaboration with EDITED