Last Days Of Fall
I'm officially writing my very first blogpost from our new office, and I couldn't be more excited! (insert excited squeaking here) Although it's still quite chaotic when I look to my right, it feels so amazing to be here. The new office space ticks all the boxes, and is more than I could have ever dreamed of: High ceilings, old parquet flooring, folding doors and enough space to fully spread out. Basically, everything we're looking for in our future apartment, too. Unfortunately, we didn't have any luck yet finding it, but at least the office is a jackpot!
I just recently asked you on Instagram whether you'd be interested in more interior related posts, and 99% voted for yes. This made me particularly happy, since I'm an interior freak myself and have always loved decorating and furnishing places. I'm be super excited to incorporate this topic on the blog soon. Right now we're waiting for a few things we've ordered online and it will still take a little while until everything is in place, but I hope the waiting will be worth it.
Meanwhile, I leave you with an outfit I wore the other day. The combination of denim and blouses is one of my winning looks at the moment: Comfortable, yet chic. Just the way I like it. My aim this season was to wear a few lighter colors during fall and winter, too. I'm a big fan of whites and hues of beige in Summer, but somehow always end up wearing darker shades the colder it gets. This year I'm trying hard to choose lighter colors more often.
This fluffy jacket may look familiar to you. And you're right, I own the exact same one in black. I discovered this jacket through a friend of mine who wore it at her birthday party, and fell in love with it right away. I couldn't resist getting it in two colors, although I usually don't like buying the same kind of clothing in different colors. Luckily, I made an exception this time, because I've been wearing the black version, as well as the white version on repeat all of October. As long as the temperatures allow it, I'll keep wearing them. Not just because Maxi loves cuddling with me extra much when I wear it (no wonder #dogmama).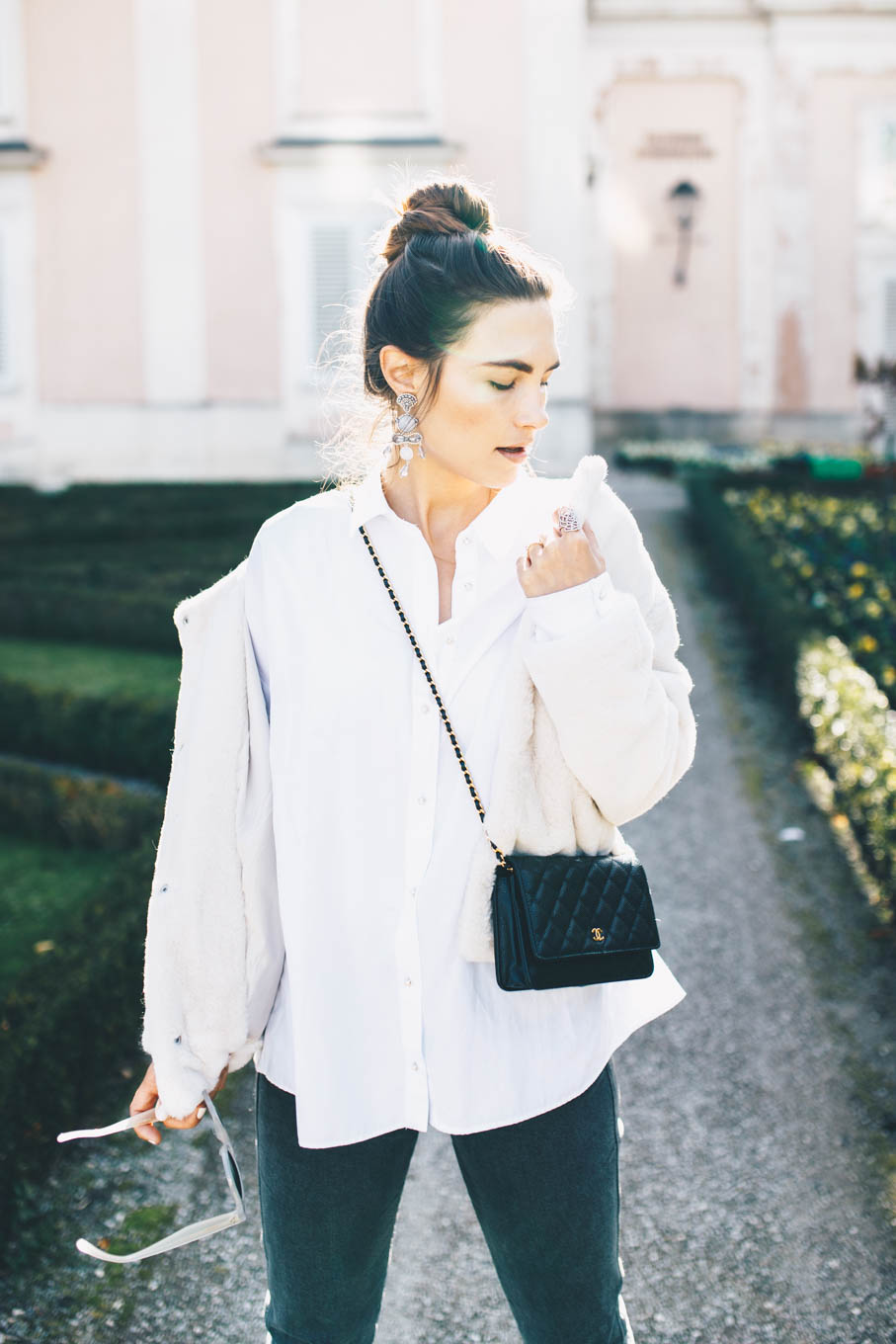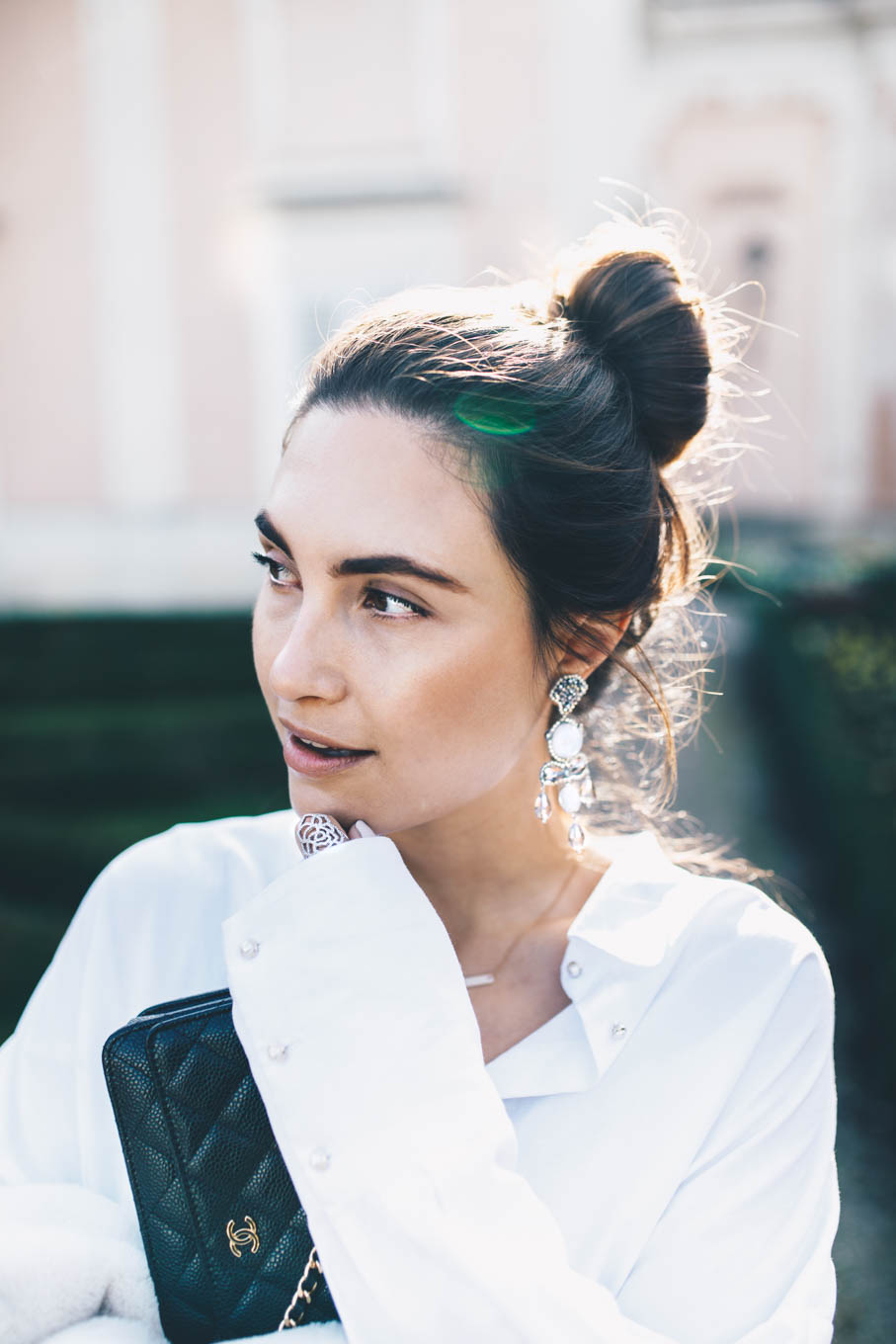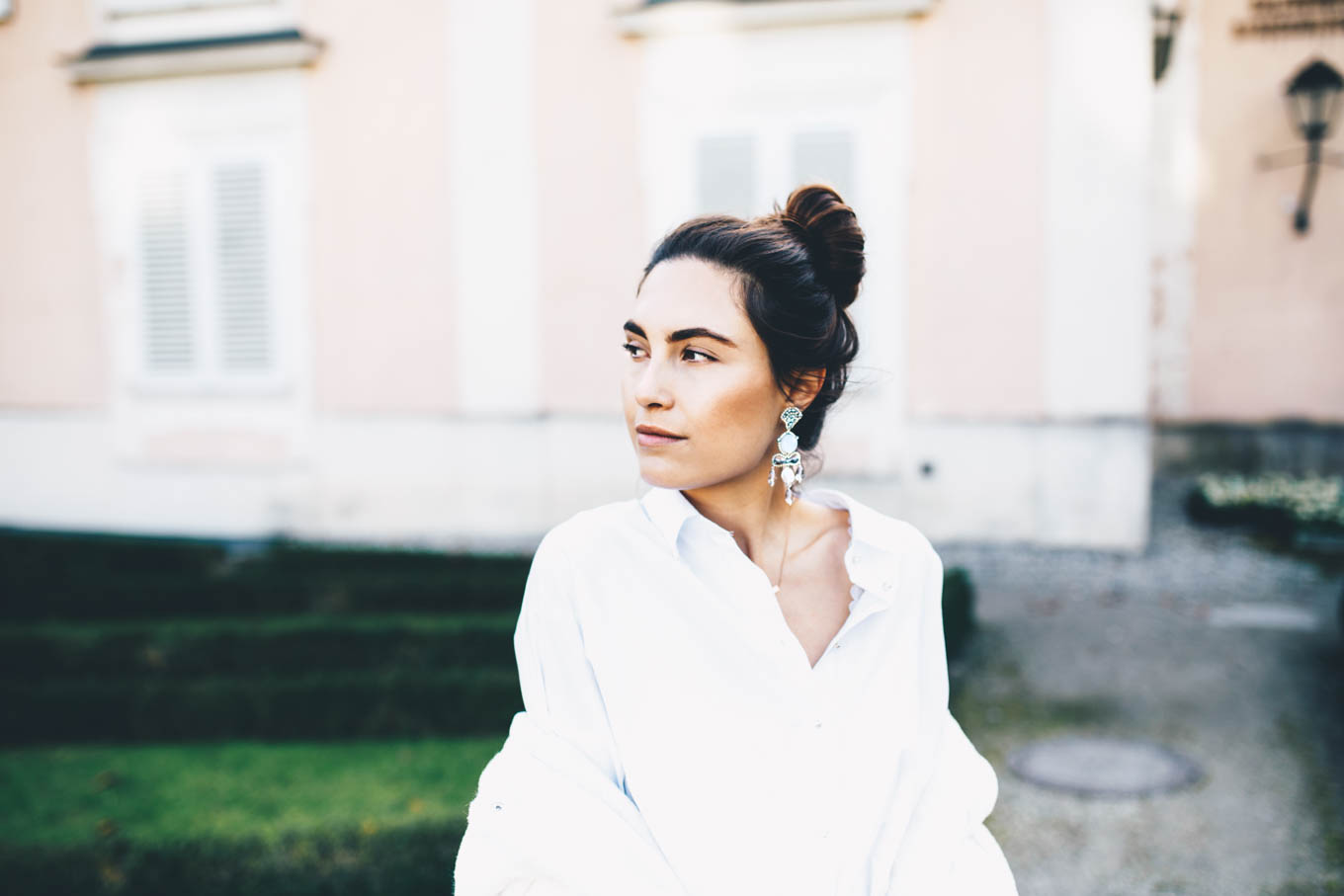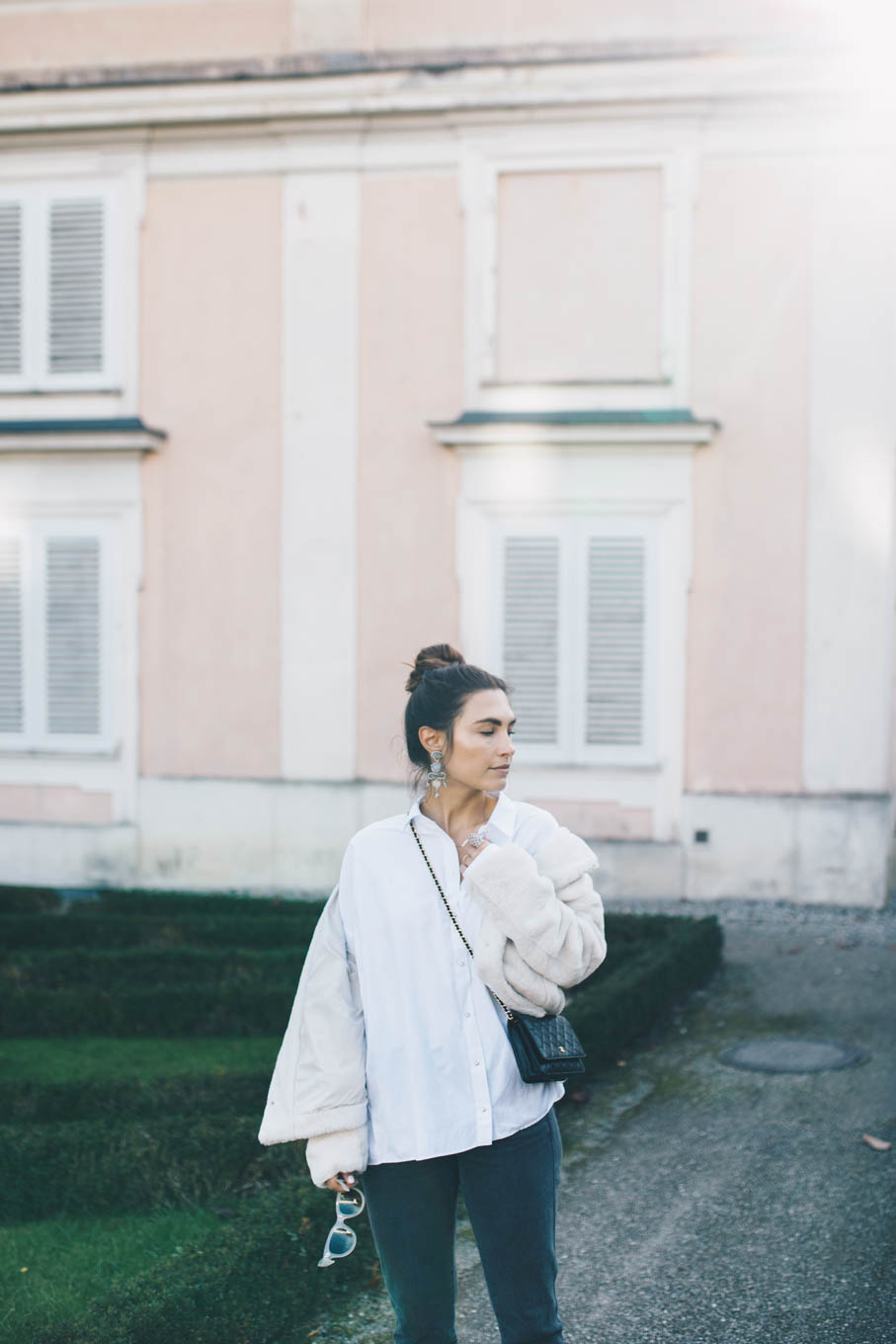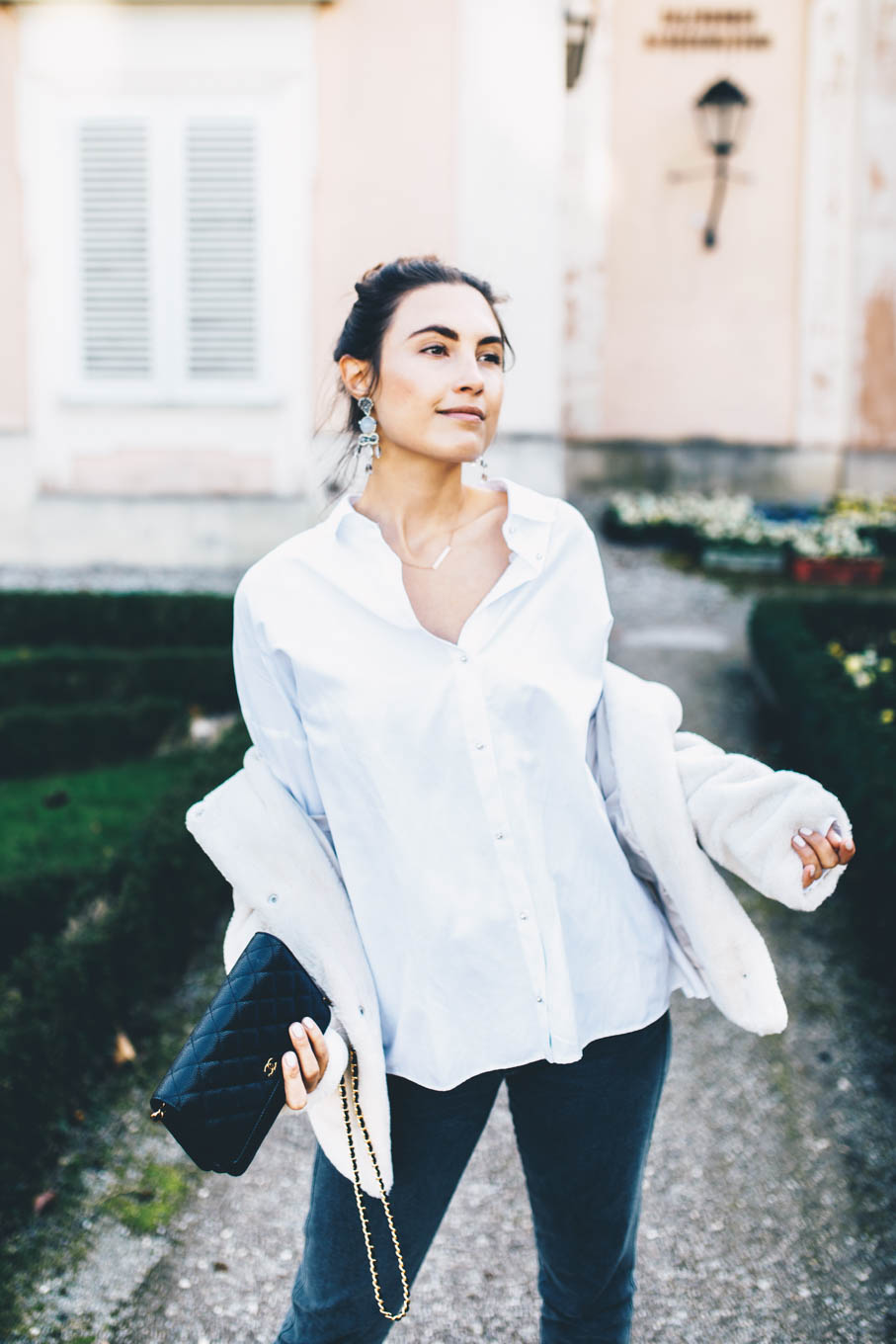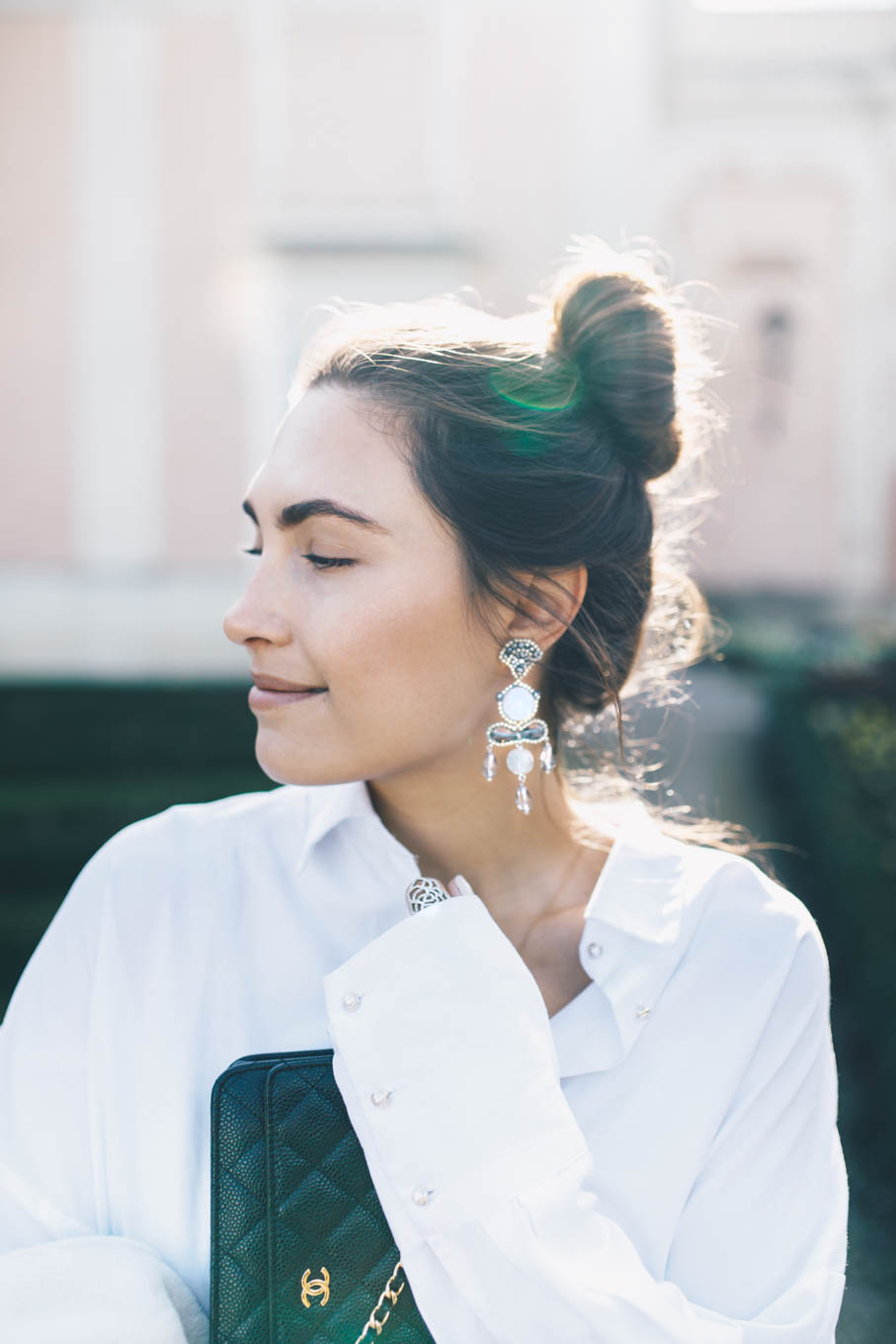 ---
Closed Pedal Pusher jeans // Zara faux fur jacket (similar here for AT, here for DE) // Zara blouse  (similar here for AT, here for DE)// Maschalina earrings // Leo Mathild Florenca ring // Chanel WOC // Högl boots
Shop the post: