In Transit
From Winter to Spring
I'm officially done with winter. In all honesty, I love winter and everything that has to do with it (snow, Christmas, cosy nights at home, just to name a few). But right now, it feels like it has been winter for a whole year. Please tell me I'm not the only one who feels this way?! I'm missing the warmth, the sunshine… My skin is dry, my nails are brittle and every morning when I look into the mirror I'm shocked how pale I actually am (shoutout to my make-up and blush for working their magic every single day). As you can probably read between the lines: I'm just not motivated for winter anymore.
In terms of fashion I'm also completely bored with my winter stuff already. As much as I love heavy knit jumpers, cashmere sweaters and boots, I feel completely lost in front of my closet every day because I'm lacking inspiration to dress. I'm dreaming of silk slip dresses paired with leather jackets and slingbacks, and I want to wear my culottes with classic t-shirts and slippers. I want to get my straw hats out of the back of my closet and I'm secretly wearing my favorite summer shoes around the house already.
I can't wait to kiss my big winter coats good night for this season and am longing for the day to bring back all my linen tops and dresses from hibernation. However, reality hit me hard last week when I sneaked out of the house a little too optimistic about the sunshine outside… I returned home with a sore throat and running nose. Unfortunately, this cold seems to be very persistent and doesn't want to go away. So for now, it seems as if I have no choice: Boots and warm clothes it is during this transit from Winter to Spring.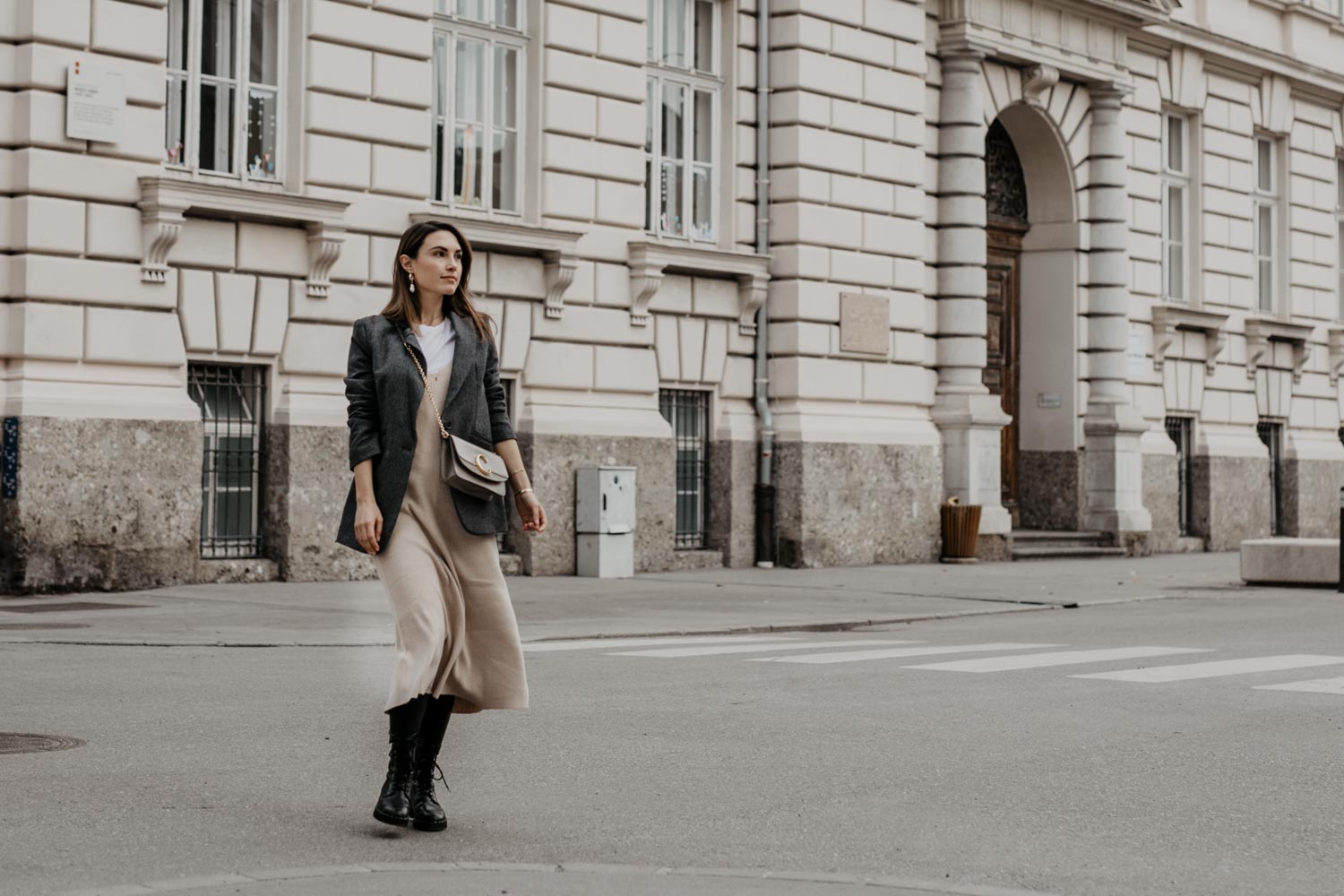 Nevertheless, I got a bit creative the other day and simply paired my ribknit dress – which moved into my closet for summer already- with a classic white tee. Although I guess wearing dresses over t-shirts is so 2017, I still think it's such a clever way to make strap dresses work in winter. Also, I can't be bothered to spend more money on tights that are ruined after wearing them one time, so instead of tights under the dress I opted for my favorite pair of faux leather pants.
I hope you all had a happy (& healthy!) start into this new week! Make it a good one, xo Nina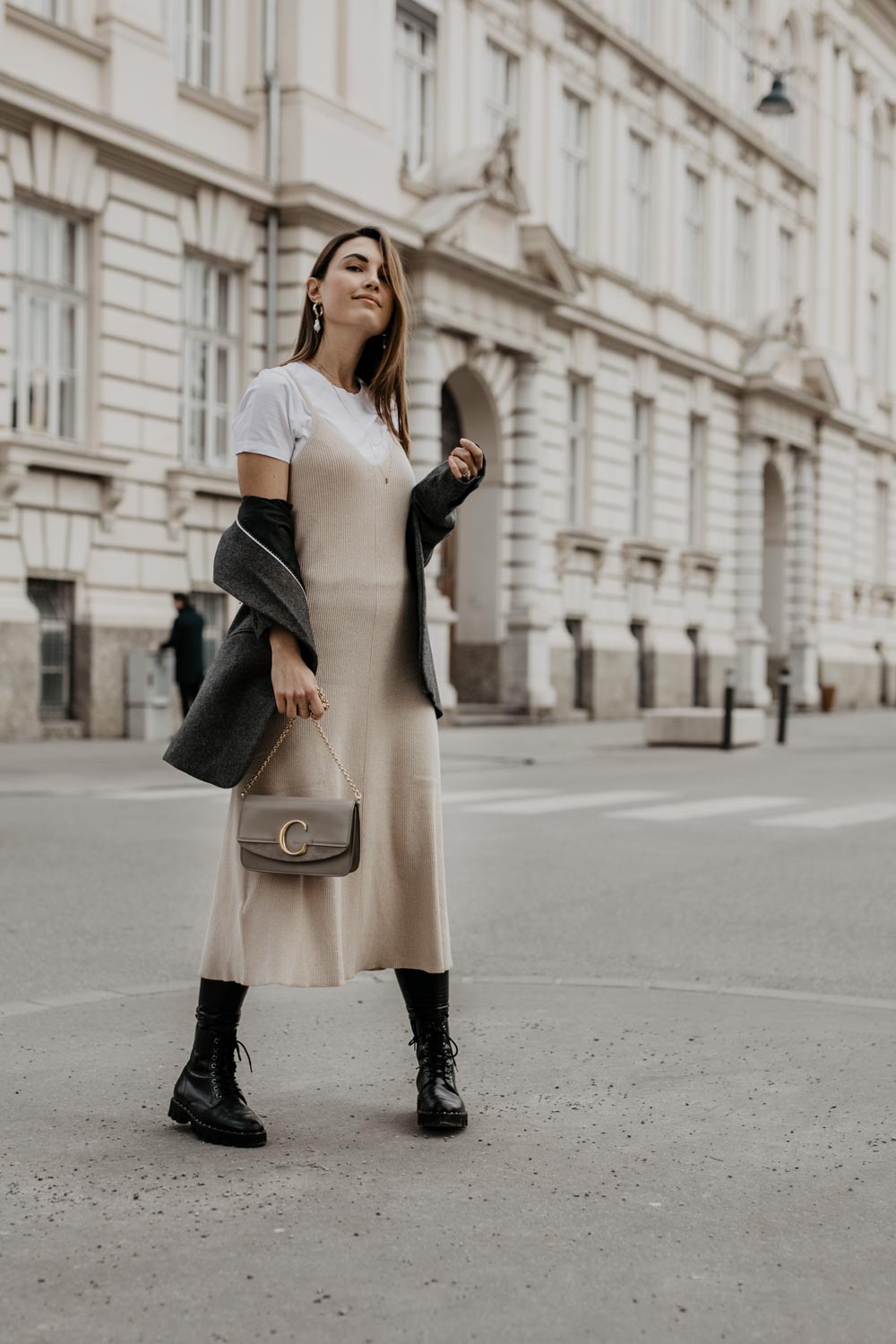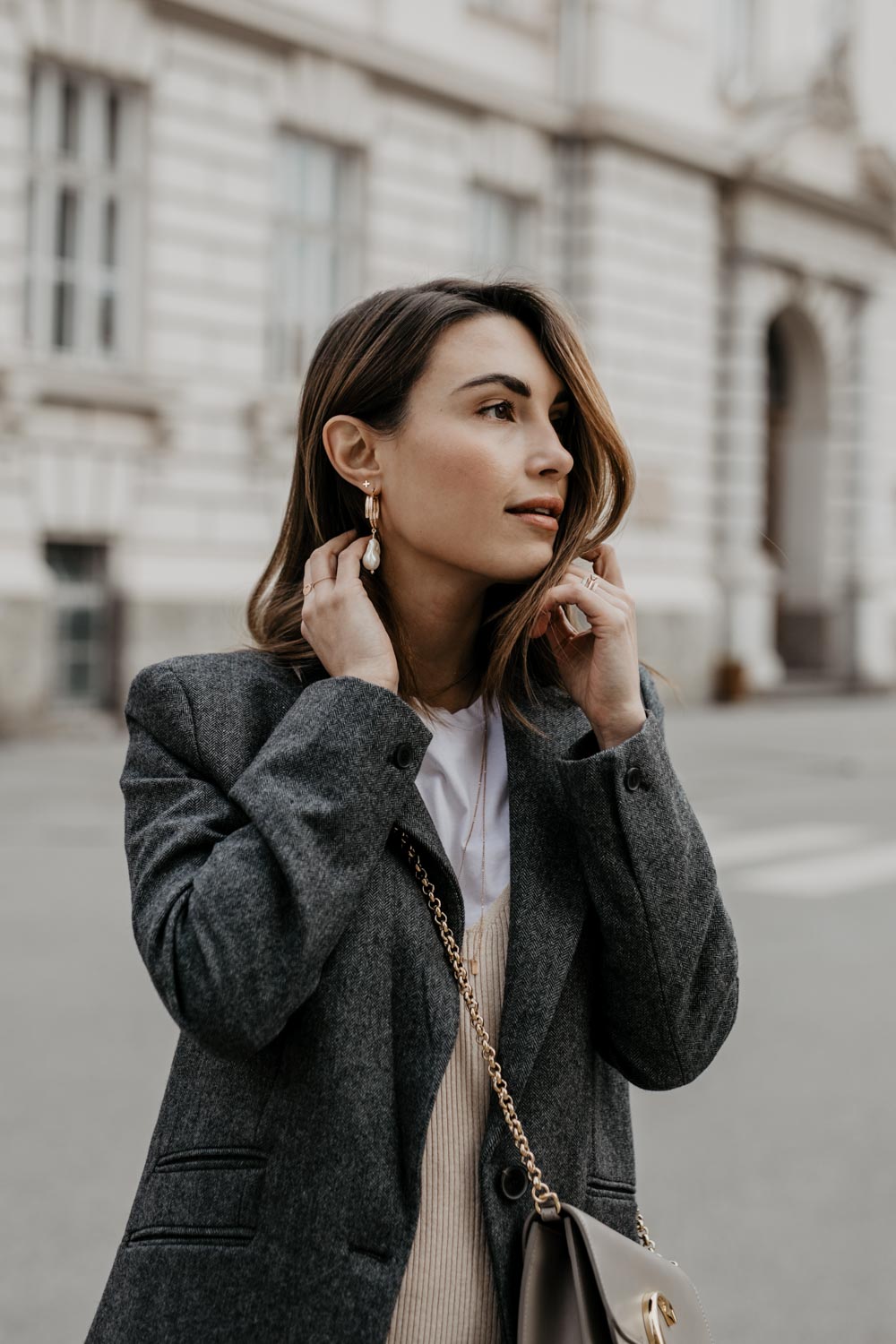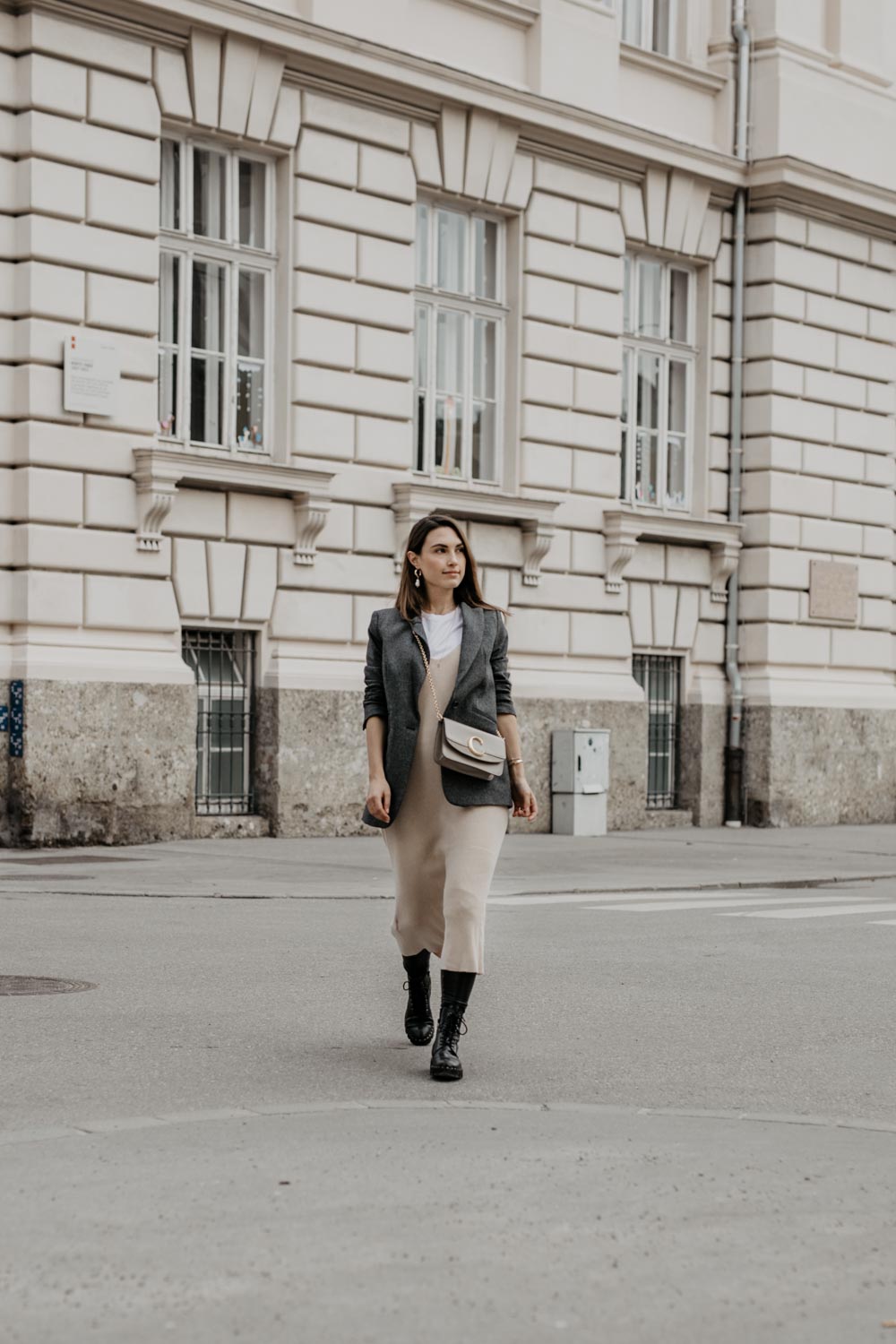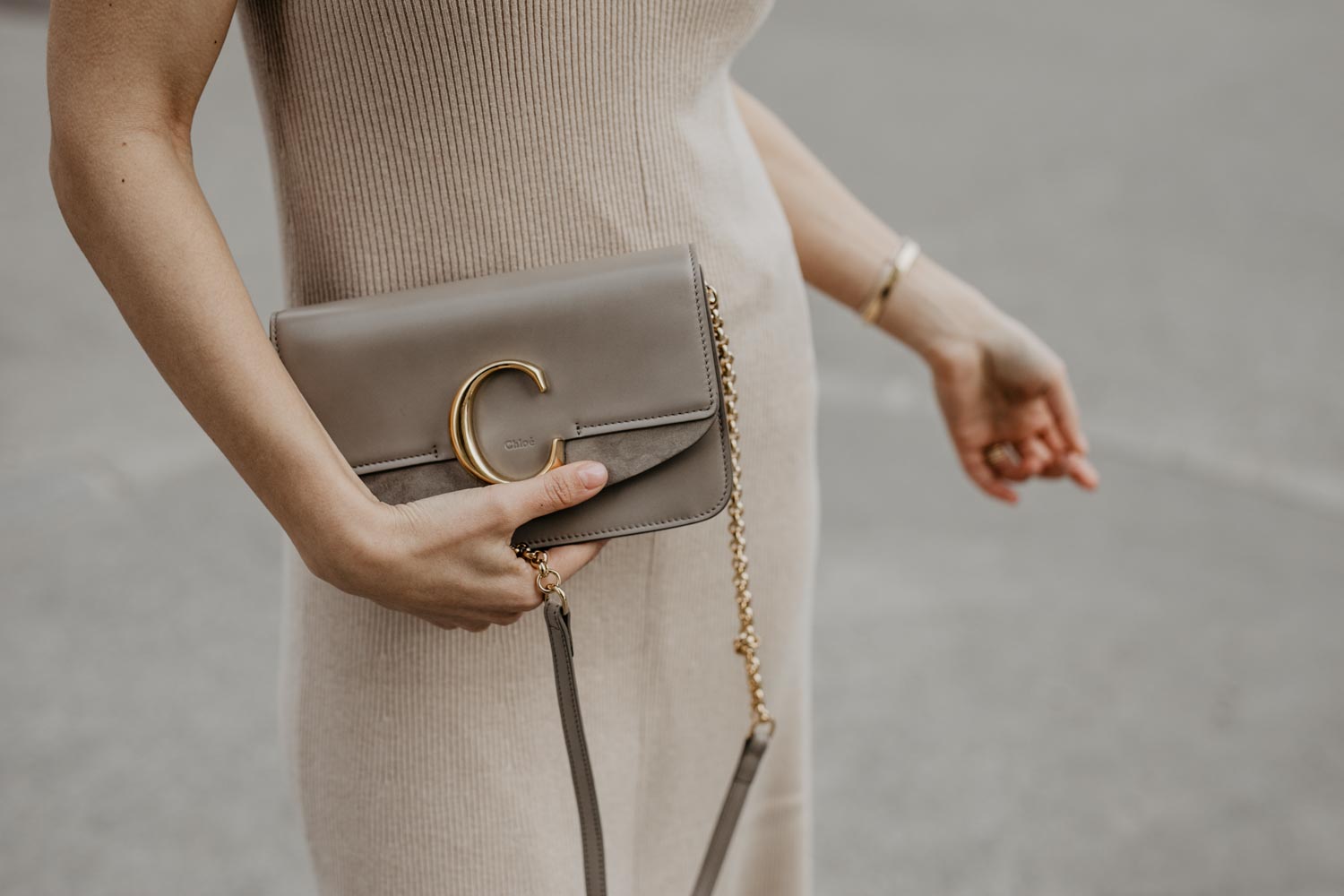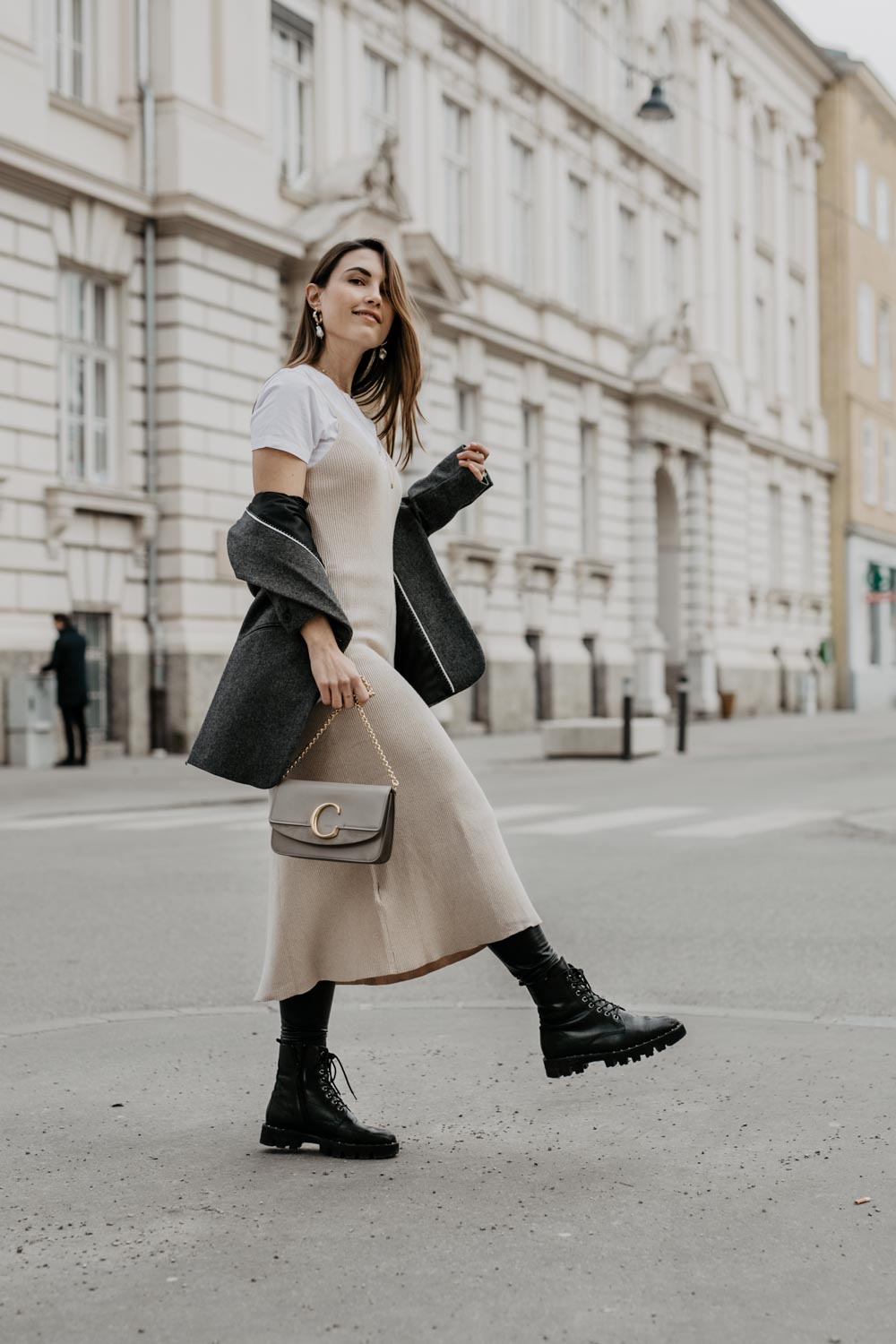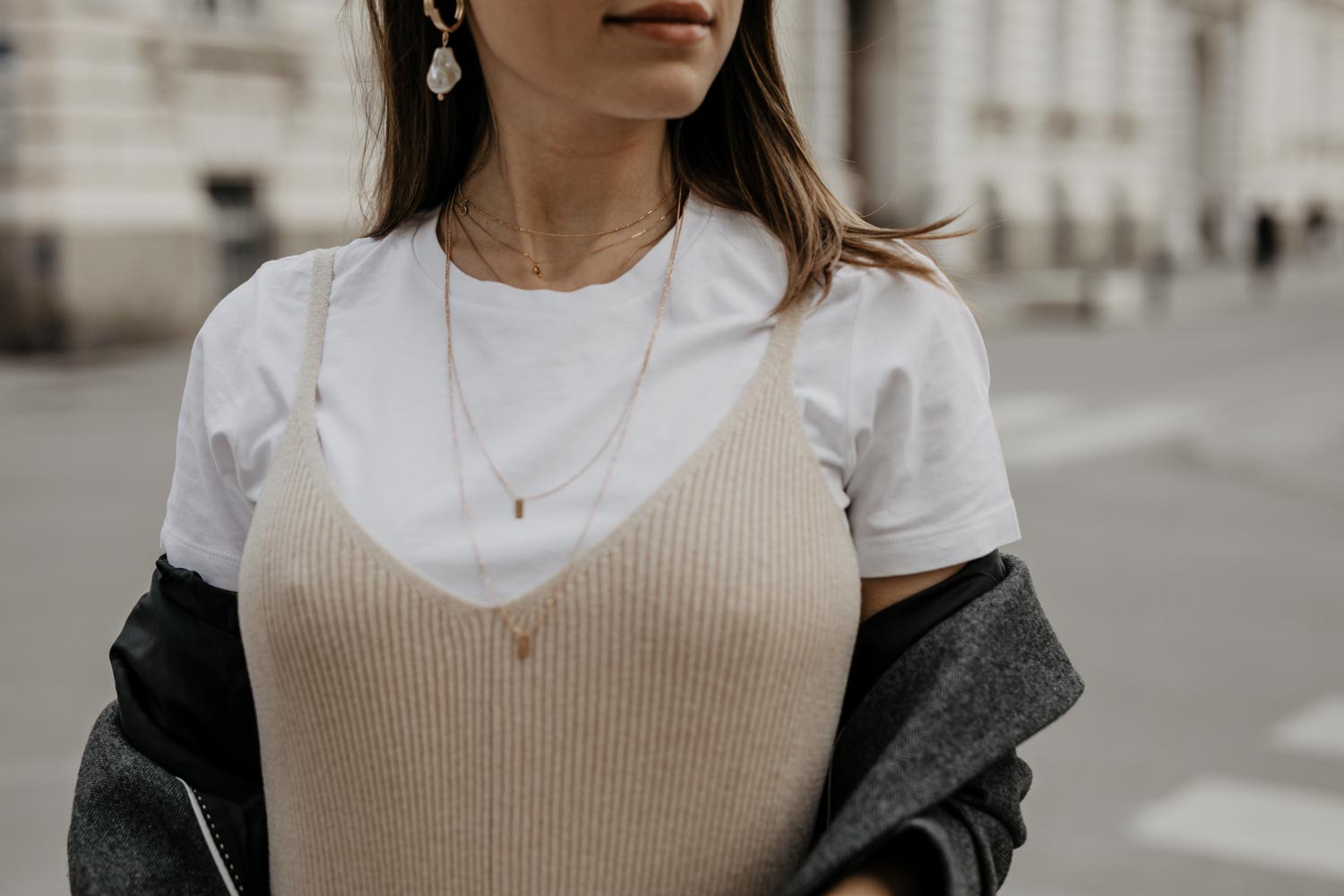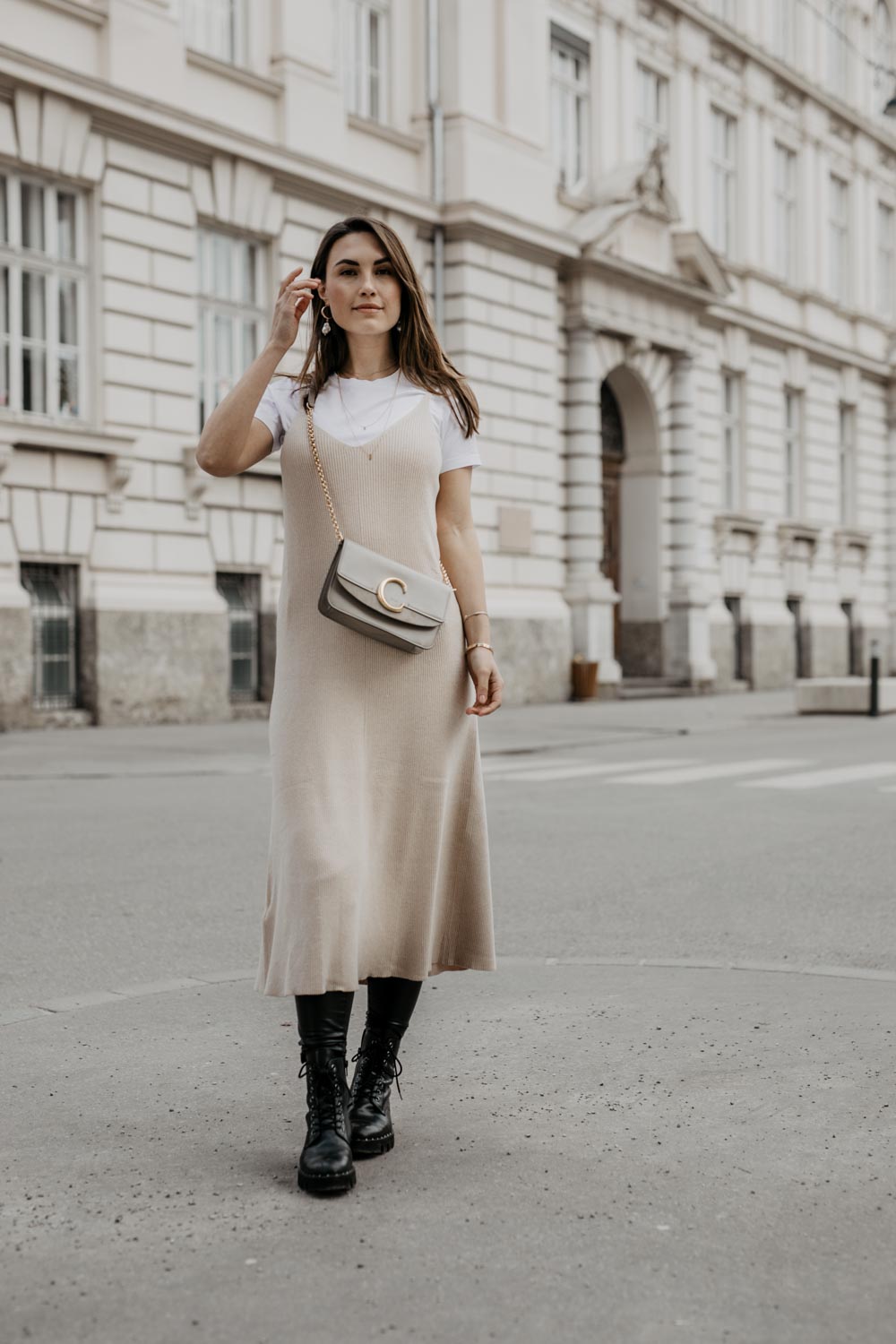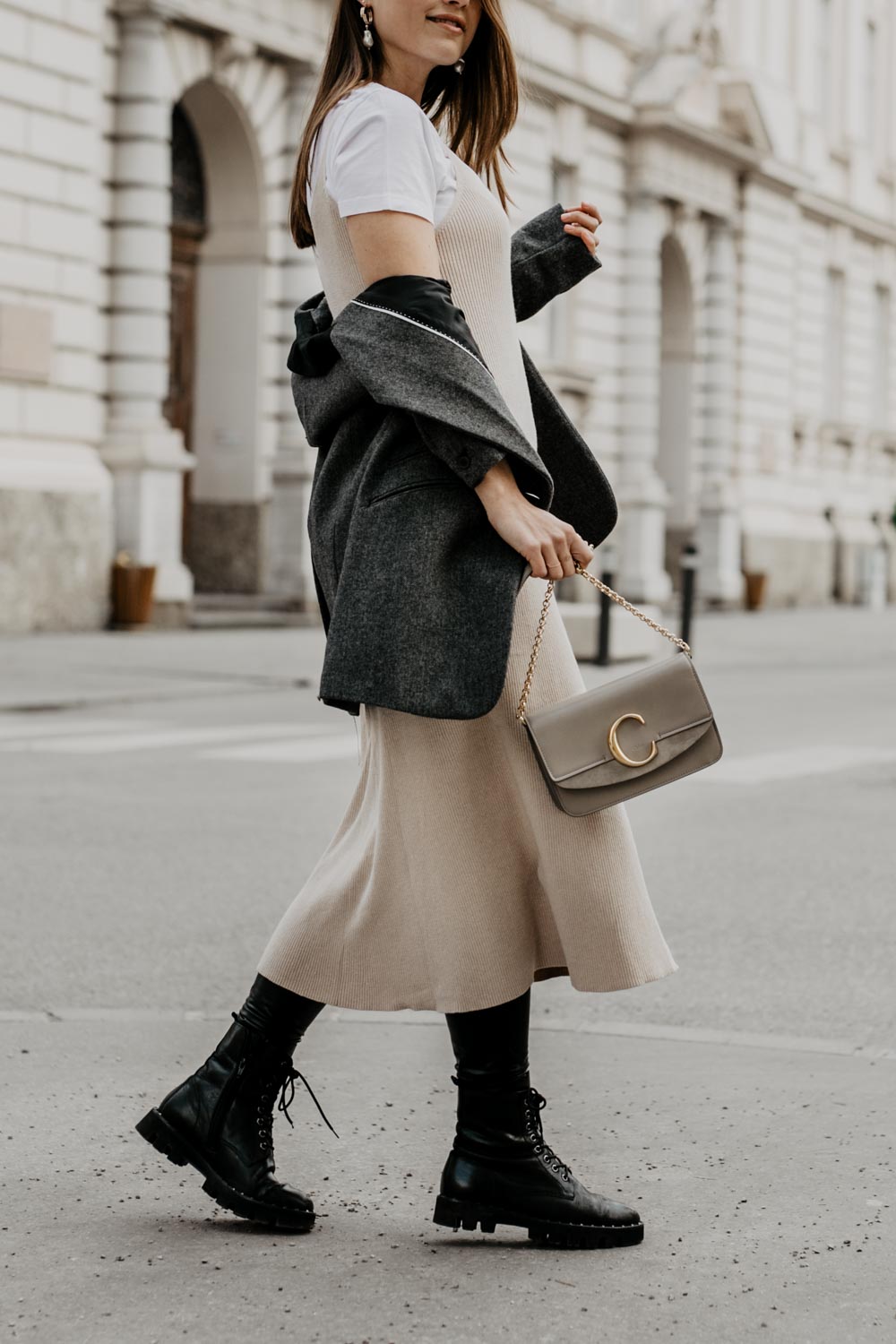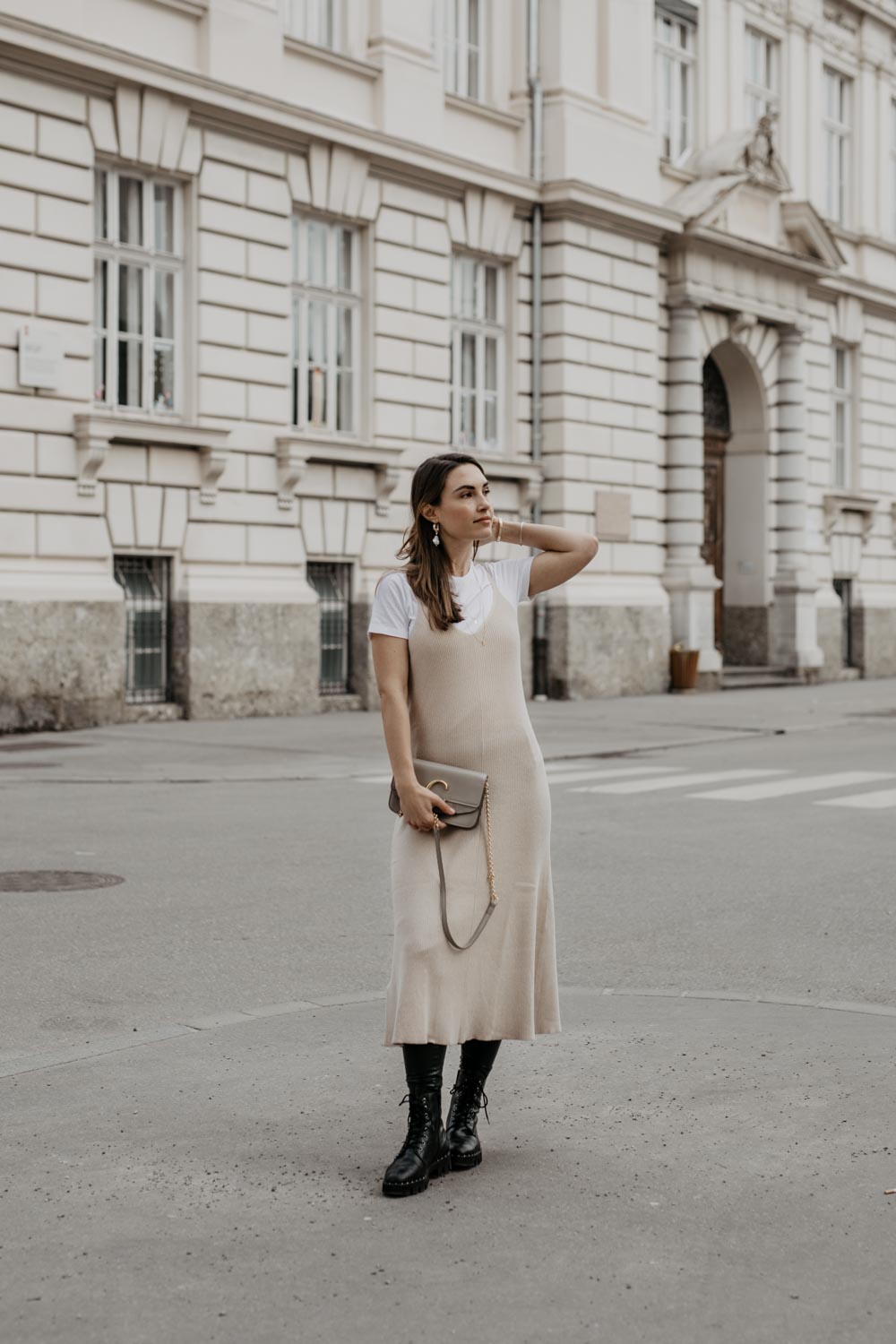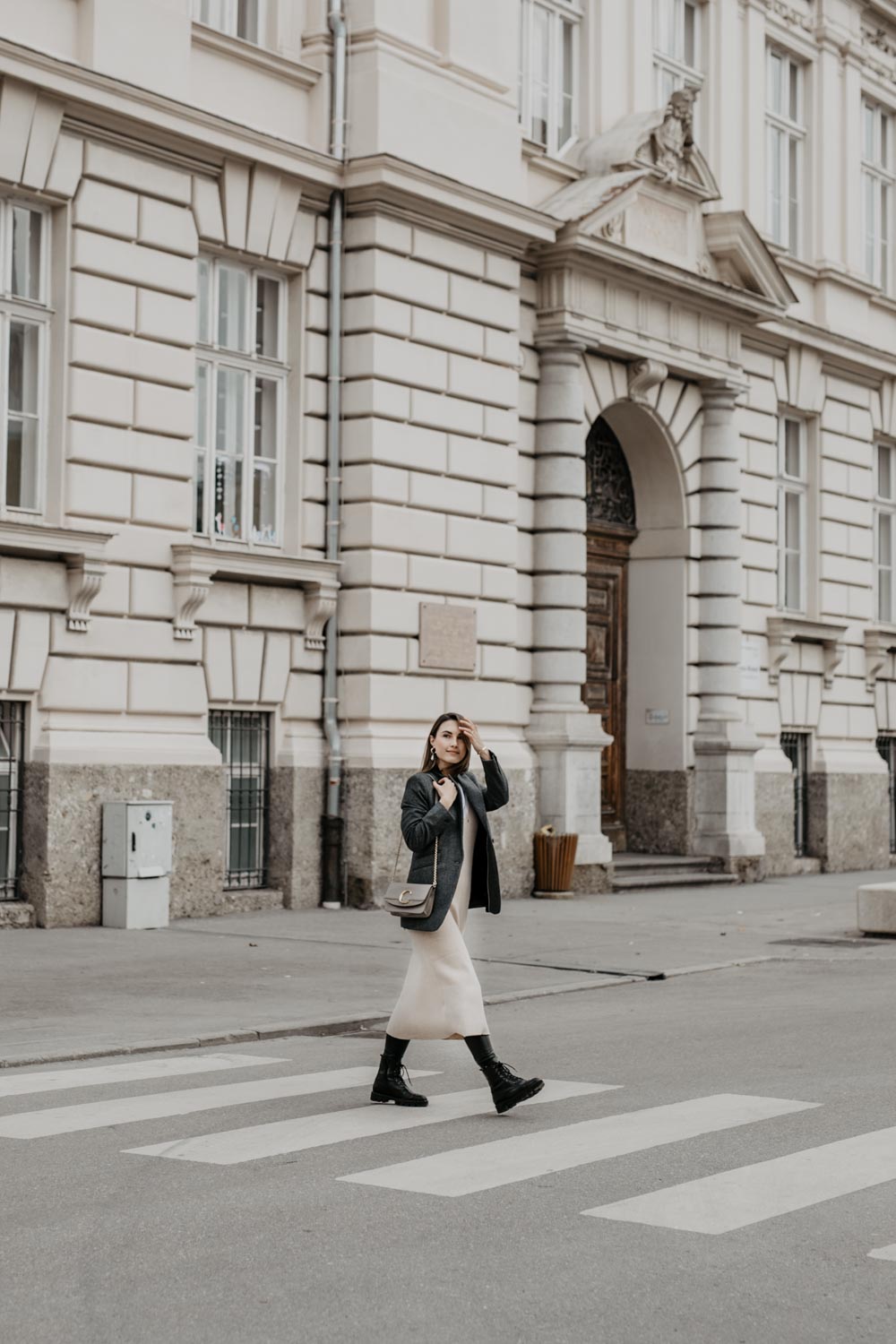 PS. If you would like to see some more of my favorite ribknit pieces of the season, you might want to check out this blogpost.
---
Mango ribknit dress // Mango blazer (similar here) // Asos T-shirt // Aritzia faux leather pants // Högl boots // Chloé bag // Mango earrings // for all jewellery details check out this blogpost 
Shop The Post: