J'adore
It's the last office week of the year and I'm counting the days until the holidays are finally starting. Fortunately, I was able to tackle most of the to-dos I had on my list before Christmas. So slowly but surely I'm fully indulging myself in the holiday spirit. However, there are still some last office tasks left I always like to postpone – like cleaning up my desk and digital chaos (aka hard drive), some invoices and taxes, and organizing a few things for 2019. Outfit-wise this means I'm standing in front of my closet in the morning and grab the most comfortable pieces I own and throw them together. I think it's safe to say that I wear my Closed jeans at least 4 times per week – anyone who sees me on a regular basis will be able to confirm that. I pair them with just about everything. No matter if it's a silk top, heels, some shiny earrings and a red lip for date night, or a basic white t-shirt, a cosy knit jacket and comfy boots for office days.
To me, a good pair of jeans is the holy grail in the closet. Every woman should at least own one pair, and when you've found your personal favorite pair of denim, make sure to get it in different colors. I've recommended Closed jeans to many of my girlfriends and I feel like they fit so many different body shapes and sizes, and look equally good on everyone. If you haven't tried them yet, give them a shot (speaking from girlfriend to girlfriend).
One of my go-to outfits these past days has been this simple combination of denim and knit. To make this look a little more fashionable I like to spice it up with a hat. Also, as you might have noticed already, my love for hair clips and headbands has returned: They are not only super cute, but also so practical. No more hair in my face when I'm working – win win!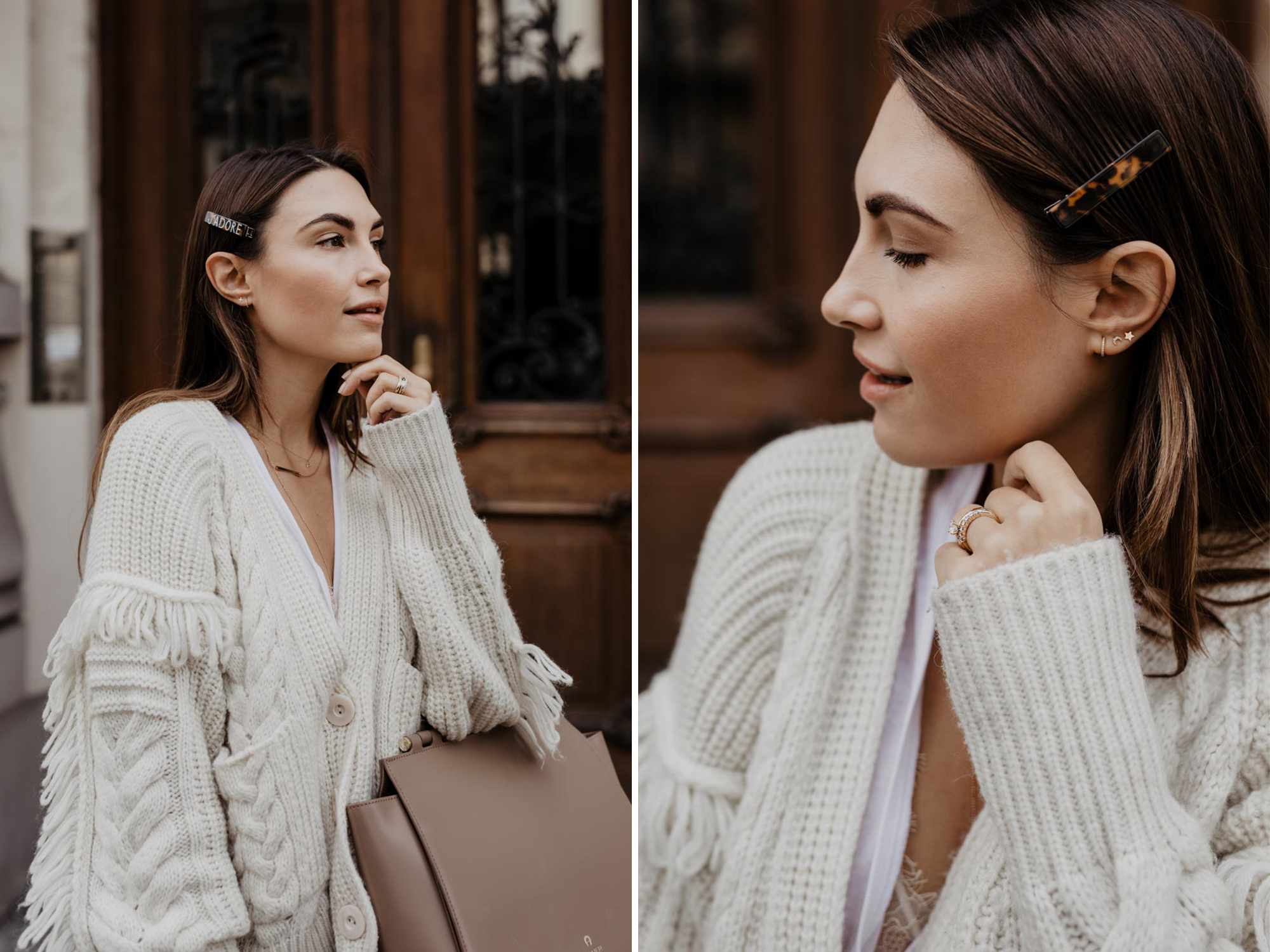 Another piece I'm basically living in once the temperature allows it: The Isabel Marant Shearling boots. In fact, I love them so much that I own them in two colors. Some of you spotted them on Instagram and in my boutique already, and I received some questions regarding sizing: Some online shops say they are running small and therefore advice to take one size bigger. I'm usually a  37.5 and wear the boots in 38. In my opinion they do not run too small, but with the sherling being all fluffy in the beginning I realized that they tend to get a little bigger over time. So what I did is: I simply put a shearling insole into the shoes and they fit perfectly again.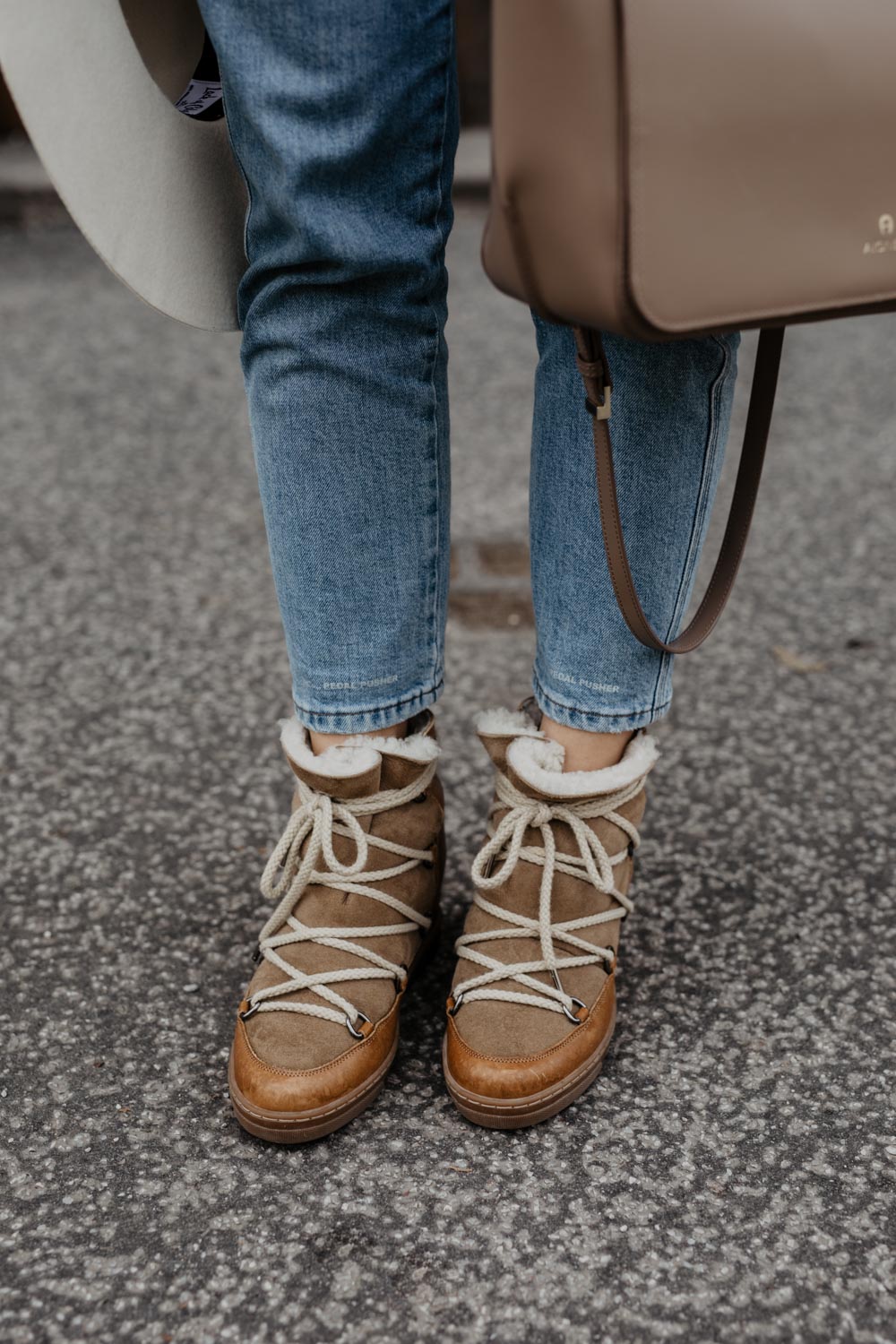 I hope everyone has a chilled last week before Christmas and only has the fun tasks left on their list – like wrapping presents, decorating the tree and baking Christmas cookies. Whatever you do, don't forget to make some time for yourself, a good cup of coffee and your favorite x-mas movie!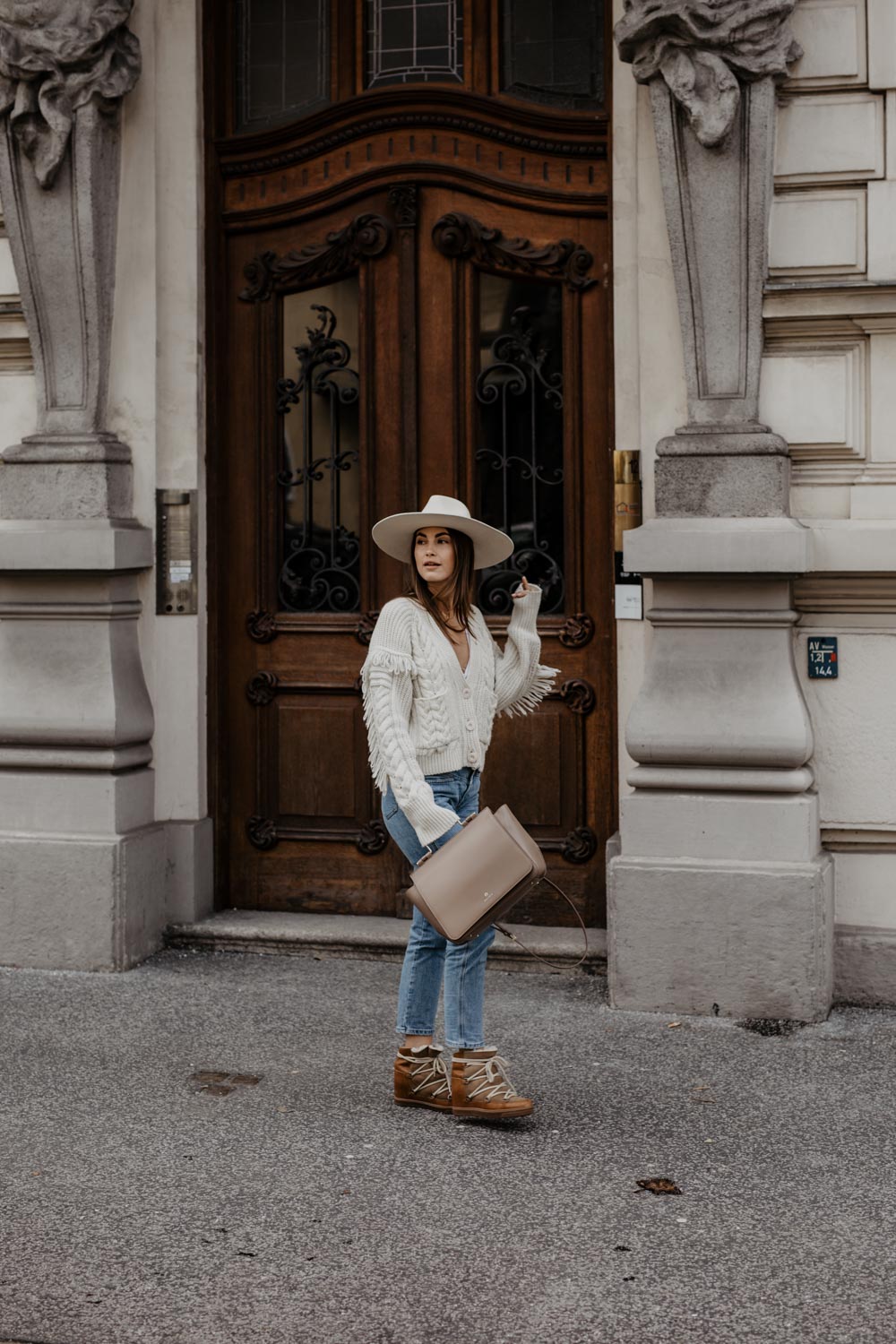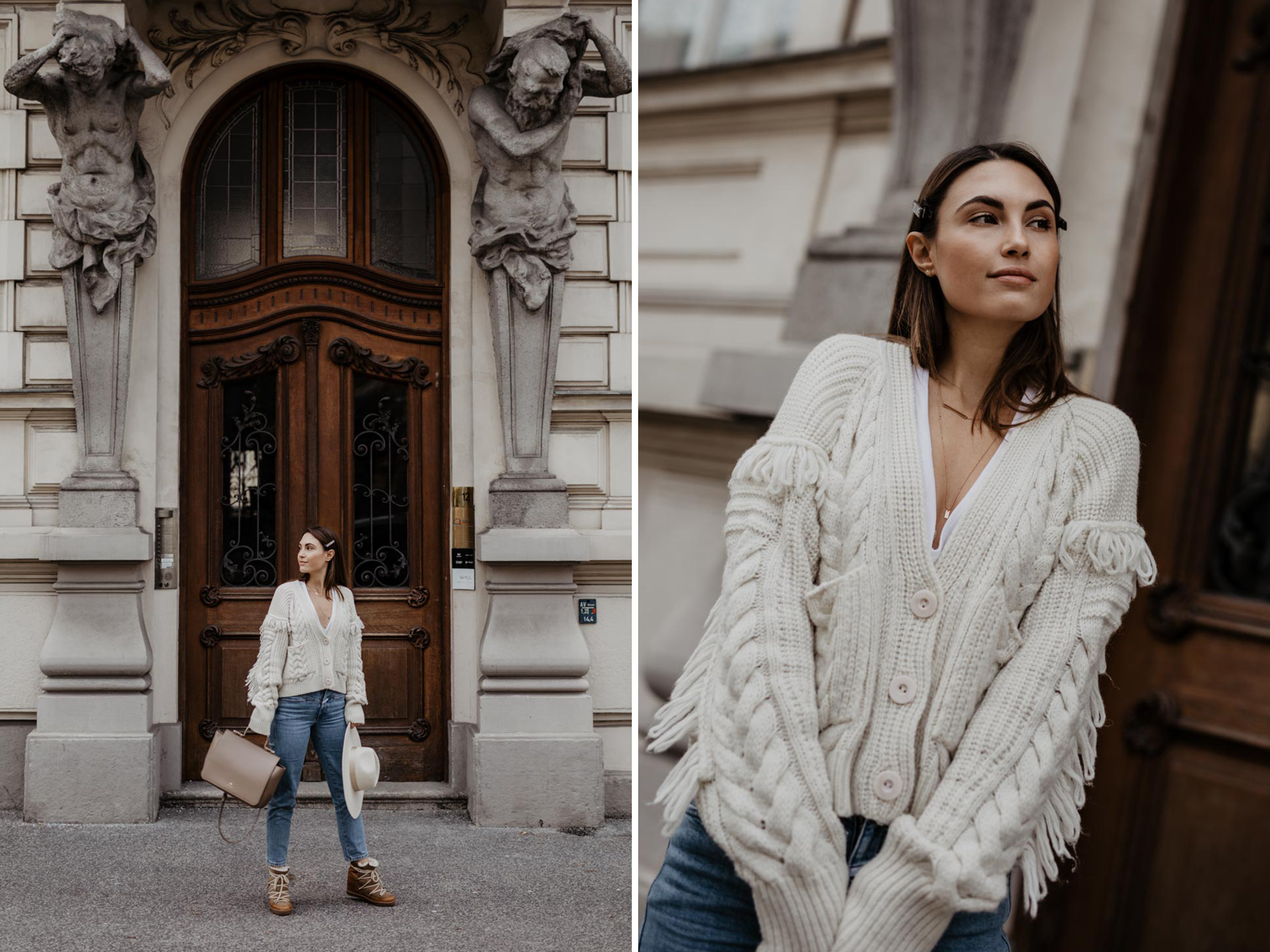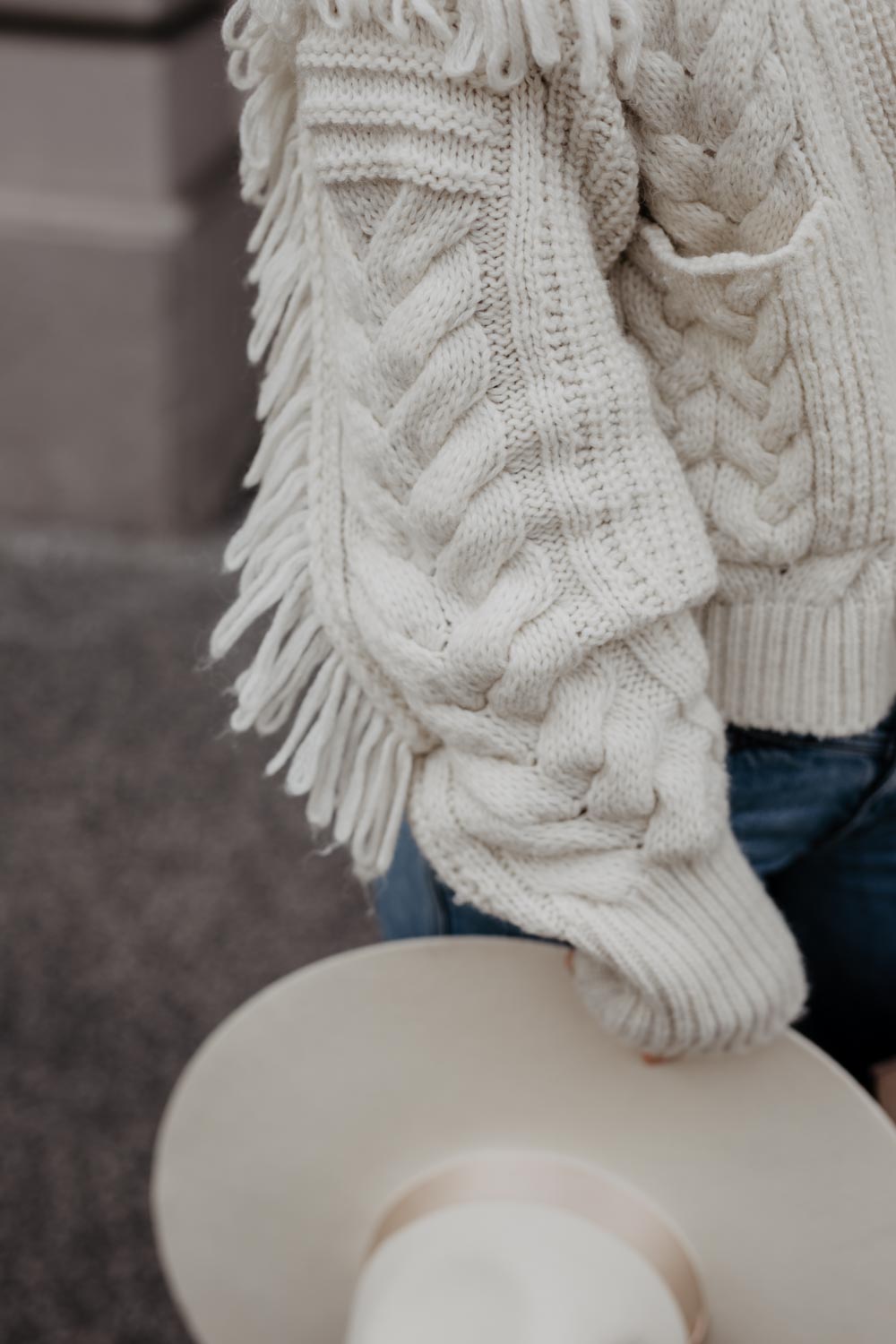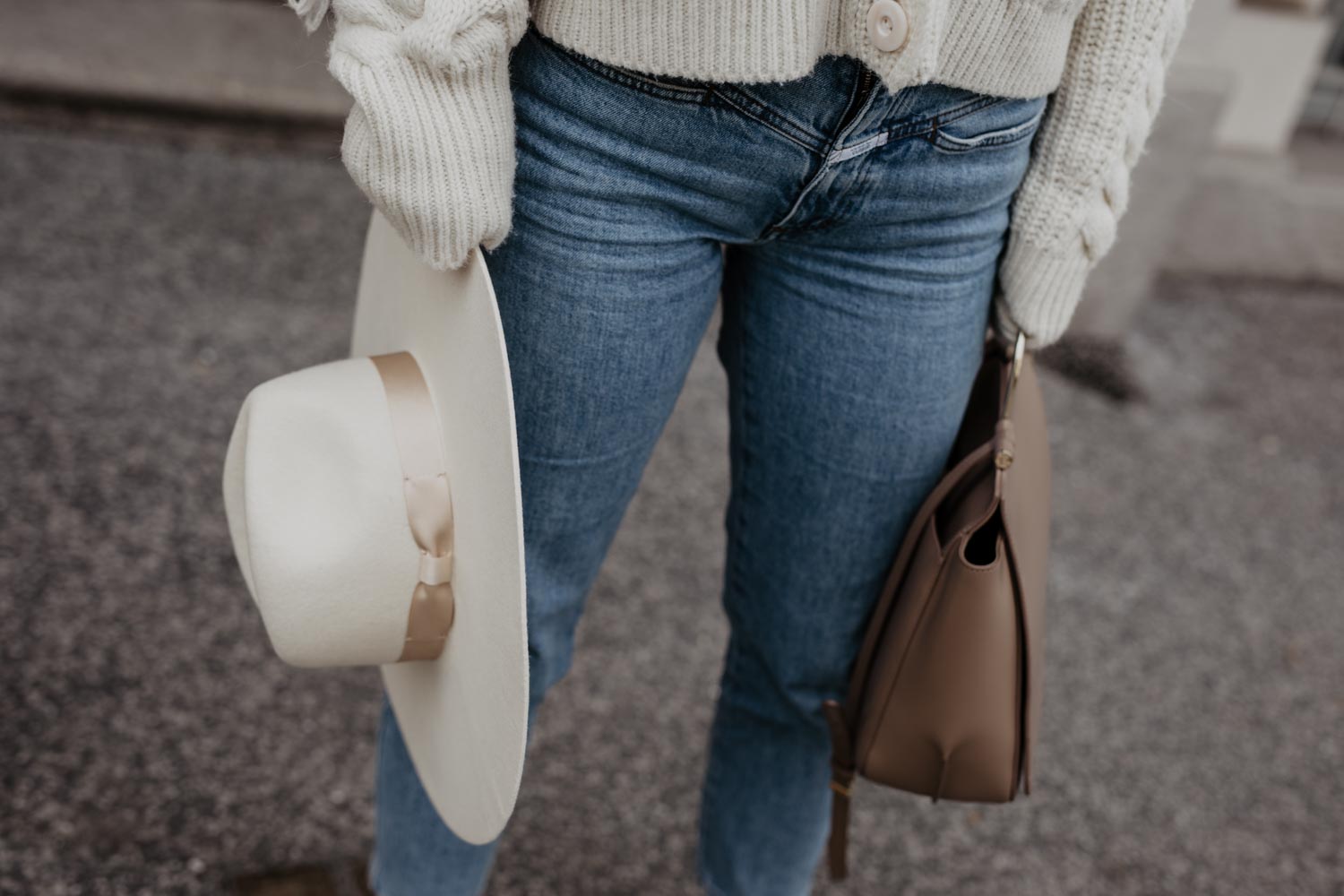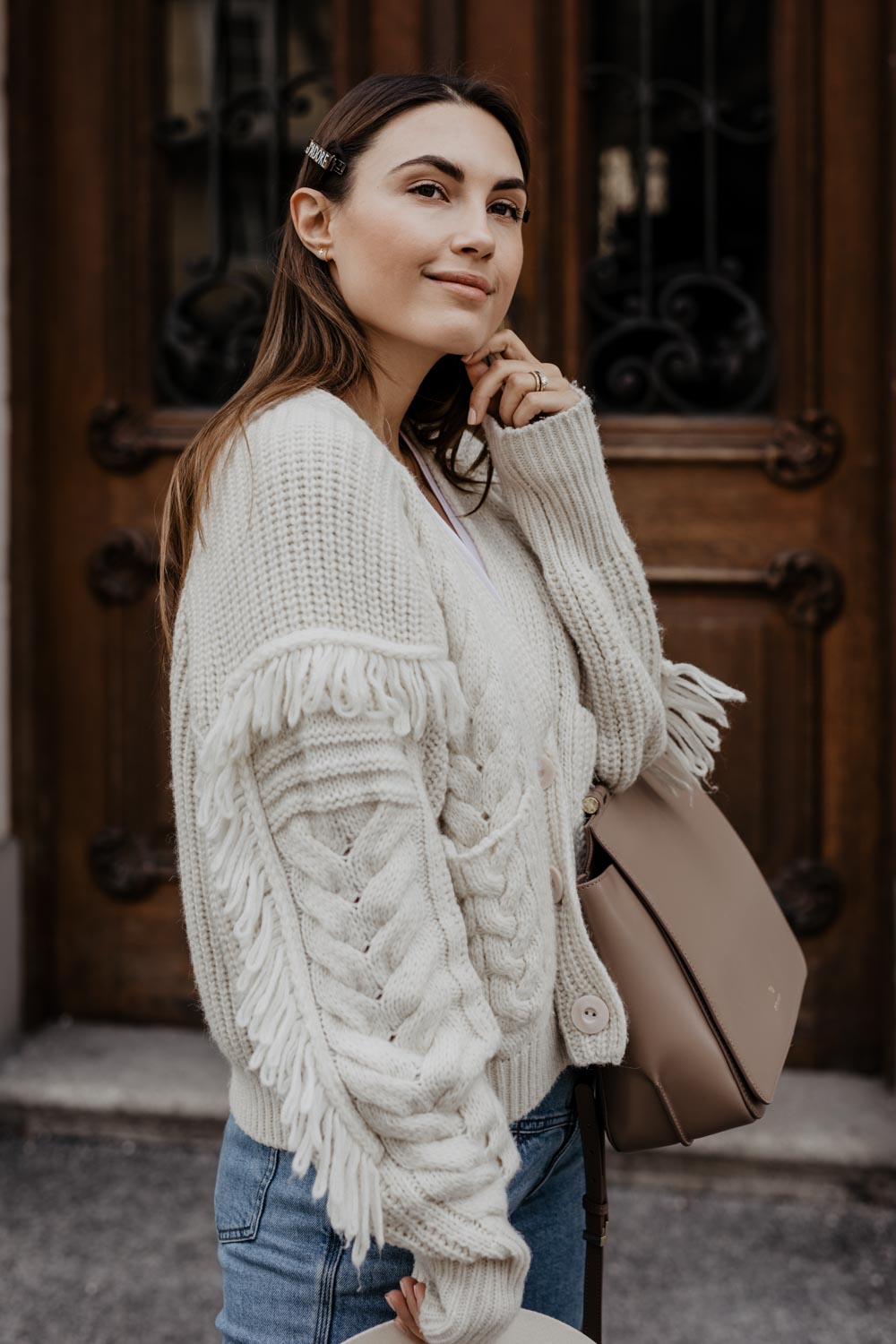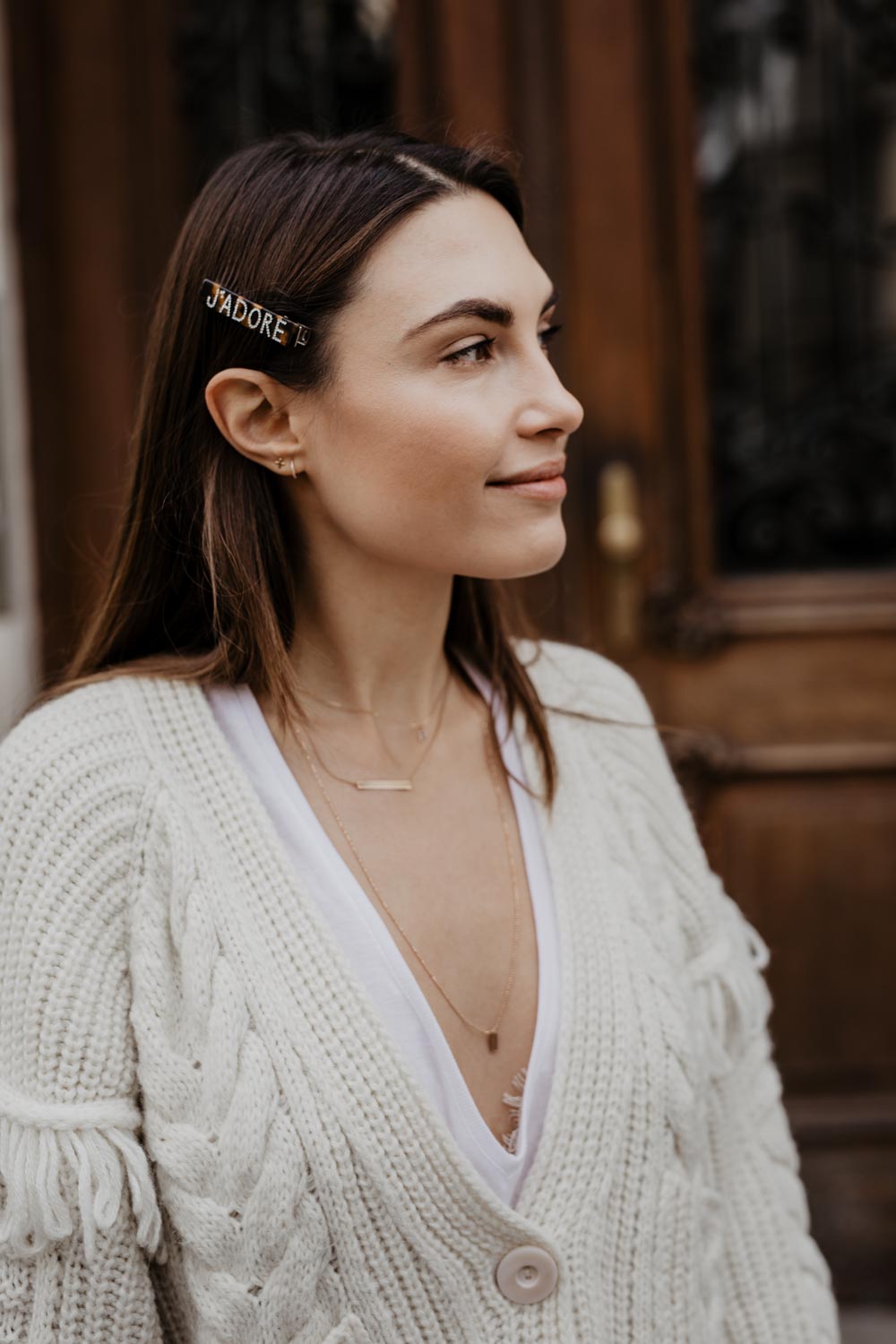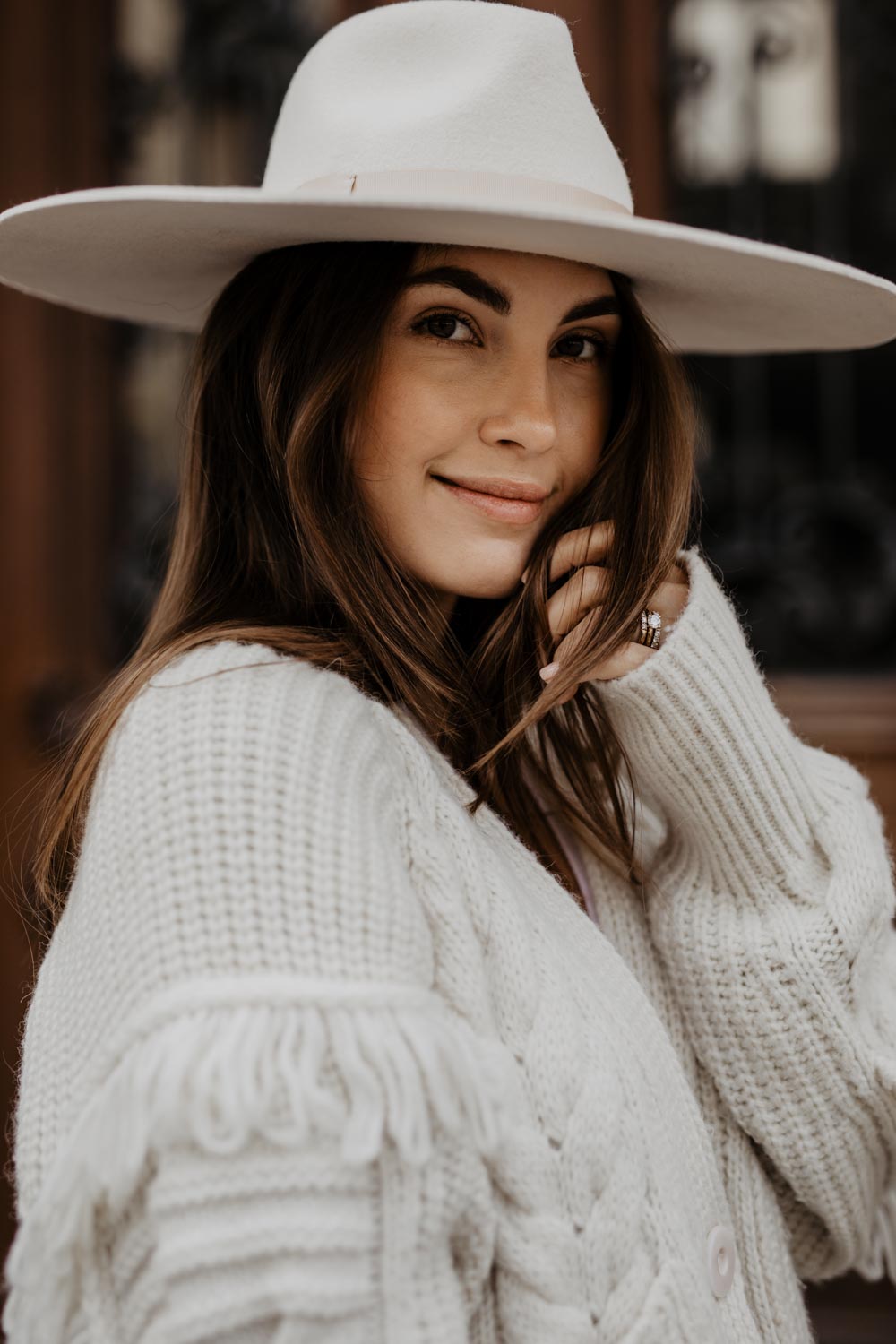 ---
Closed Pedal Pusher Jeans // Edited knit jumper (last year, but similar style here) // Lack Of Color hat (similar version here)// Aigner Lexi M bag // Isabel Marant boots // J'adore hair clips (sold out, but cool version here)
Shop the look: