How To Wear:
The Leopard Skirt
On very rare occasions it happens that I'm buying clothes way in advance of their season. Sometimes I see something and I picture myself wearing it, let's say on a vacation. Sometimes that's a vacation I haven't even booked yet. It doesn't happen very often, but when it does, you can be certain I fell head over heels for that piece. Because right in that moment, that piece makes me daydream about something, and I sure do love a good daydream.
Long story short: That's exactly what happened when all of sudden this leopard skirt seemed to be all over Instagram. I saw it. I loved it. I had to have it. Mind you, it was February back then and summer was still ages away.
Unless you've been off Instagram or living under a rock, you've likely noticed a certain animal print taking over. Leopard is back (was it ever gone!?) and is making a big statement. Especially in form of a skirt it seems to be one of the hottest trends right now, and although I consider myself quite resistent when it comes to trends, this one hit me very hard. Since leopard is considered a neutral in my books and doesn't ever really go out of style I took the plunge and ordered this silky dream of a skirt from Realisation Par. If you can remember, I've bought a dress from them last year already that I can't wait to wear again once it's getting warmer. The skirt is the perfect midi length and I love the neutral tan behind the black spots. I personally love the skirt paired with sneakers or boots and a casual tee, but it's also one of those versatile pieces that you can dress up easily. Exchange the casual shoes for lace up heels, or mix it with a knotted blouse and you're ready for a night out.
It's one of those pieces you throw into your luggage when you're going somewhere, because you can rest assured, no matter the occasion, you'll have the perfect outfit to wear. I saw yesterday's 18 degrees as an invitation to take my new skirt out for a spin and I can't wait for all the adventures it will accompany me on this summer. It's going to be wild, that's for sure.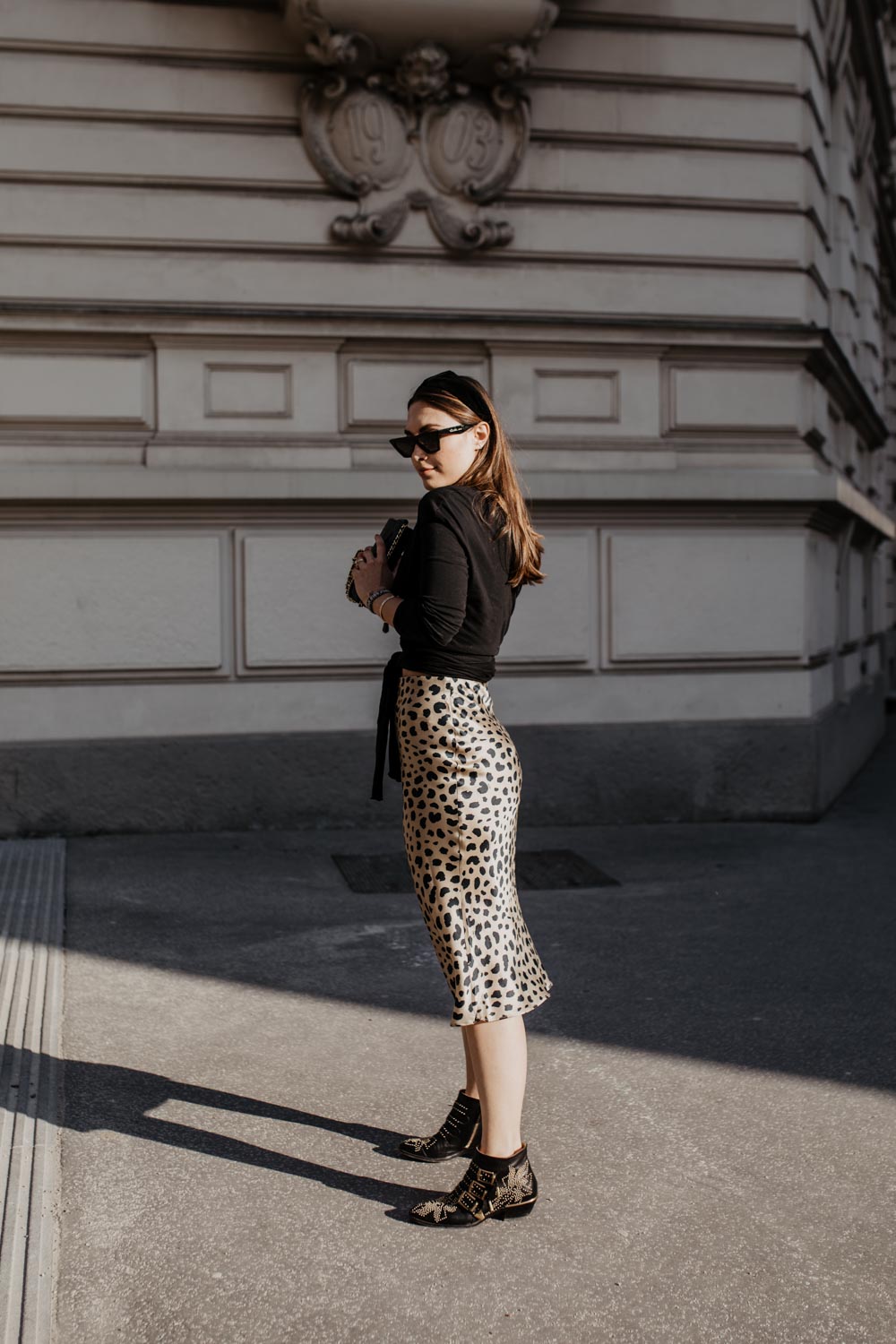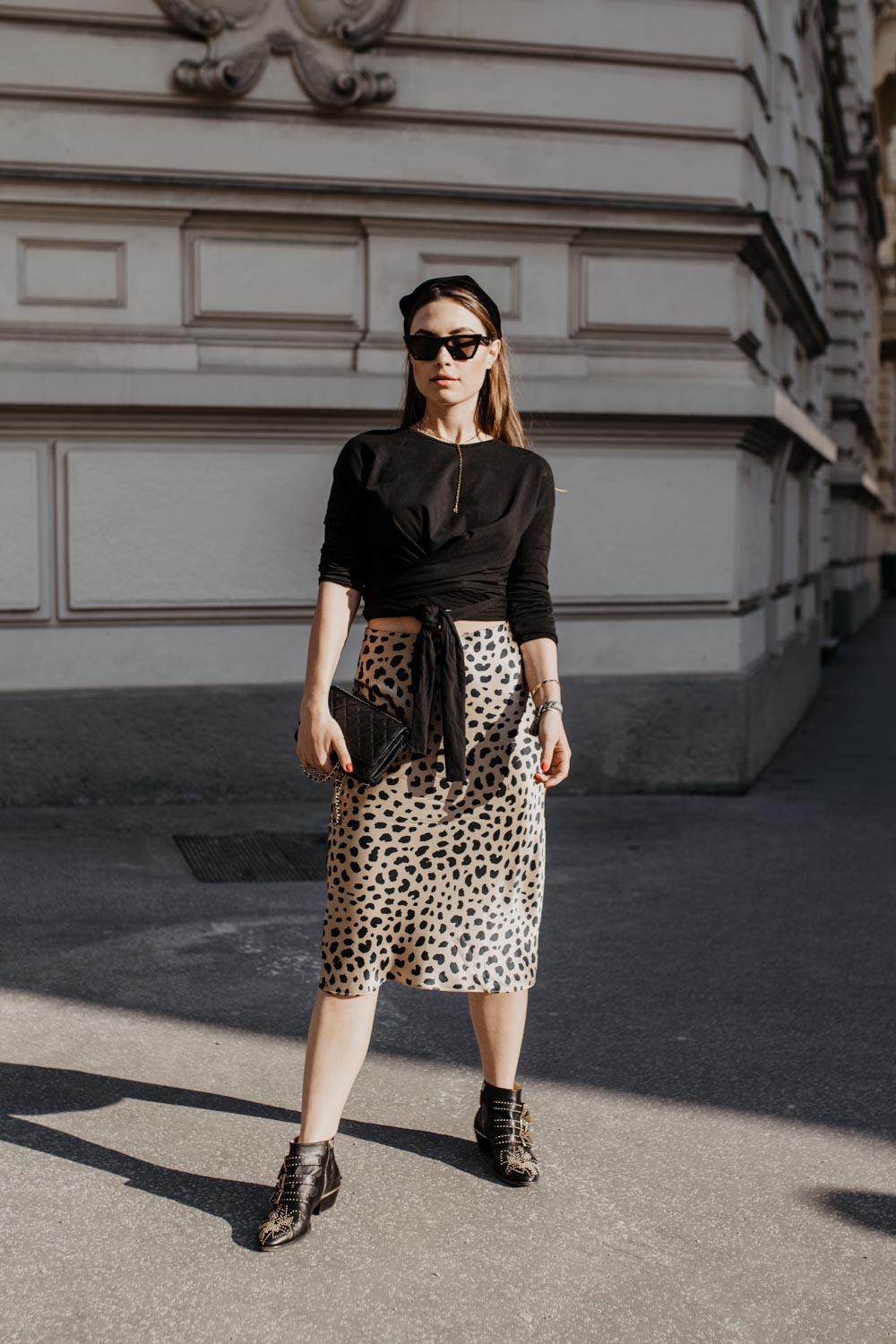 ---
Réalisation Par Naomi skirt // EDITED top (similar this season) // Chloé boots // Céline sunglasses // EDITED headband (similar here) // Ariane Ernst bicycle necklace// Chanel WOC 
Shop The Post: