The New Black
While all my belongings are neatly tucked away in one of the many moving boxes piling up in our new apartment, I kept a handful of clothes in my little hand luggage trolley. This straightforward collection of clothes was all I had to come up with outfits for the past two weeks. Yet again, I was reminded how few things (in this case: clothes and accessories) I need to be fully dressed – and happy! It was a gentle reminder that it doesn't take much to come up with a cool outfit you feel confident in. Even more so, the less pieces you have to choose from, the more creative you get with your combinations. Another realization I had when picking the clothes for the past two weeks: The majority of the things I packed where either black or beige. Talking about a favorite color palette right there… So as far as I am concerned, you can never go wrong with black. Especially paired with sun kissed skin, I think black looks super clean and classy.
On another note: The endless search for the perfect belt bag has finally come to a happy end, when the Aigner Diadora Belt Bag arrived at my doorstep last week. I've been looking for a classic belt bag for ages now, but none of the ones I found was able to steal my heart. Either they didn't fit my phone, or they simply came with a price tag that made me sigh. So this little Aigner baby is the answer to all your belt bag cravings: Big enough to fit an iPhone 8 Plus, two separate compartments which makes it quite spacious, most precious details and the softest leather. Also sigh-worthy: The Castañer wedge heels I've been adoring for years, which I finally found on sale (-50%! off) and don't want to take off ever since they arrived. If you are looking for a few extra centimeters of height but don't want to compromise on comfortable shoes, check out Castañer and thank me later.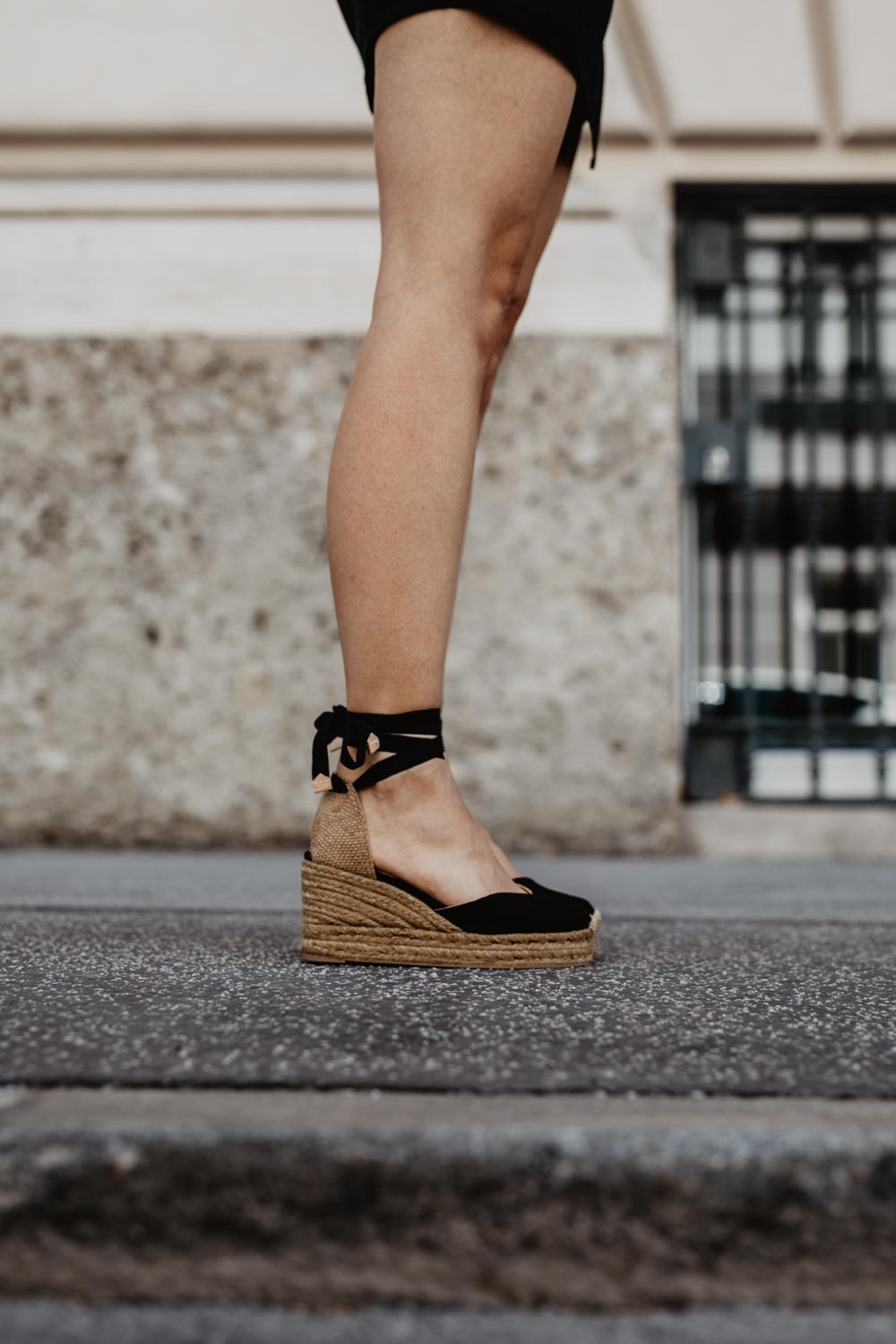 And as for the dress – what shall I say? Cool cut, cool color, cool details –  I was sold right away. It's one of those wardrobe staples you can either dress down with sneakers and a denim jacket, or dress up with heels and a fancy bag. It's up to you what you make out of it. In my case, a fuss-free and comfortable outfit that works for day time meetings, as well as for night time events. Just the way I like it.
PS. There is some awesome news I want to share with you today: One of my favorite online shops – EDITED – now offers shipping to Austria! If you're looking for cool and simple, yet chic clothes, you shouldn't miss out on it. I'm obsessed with their stuff!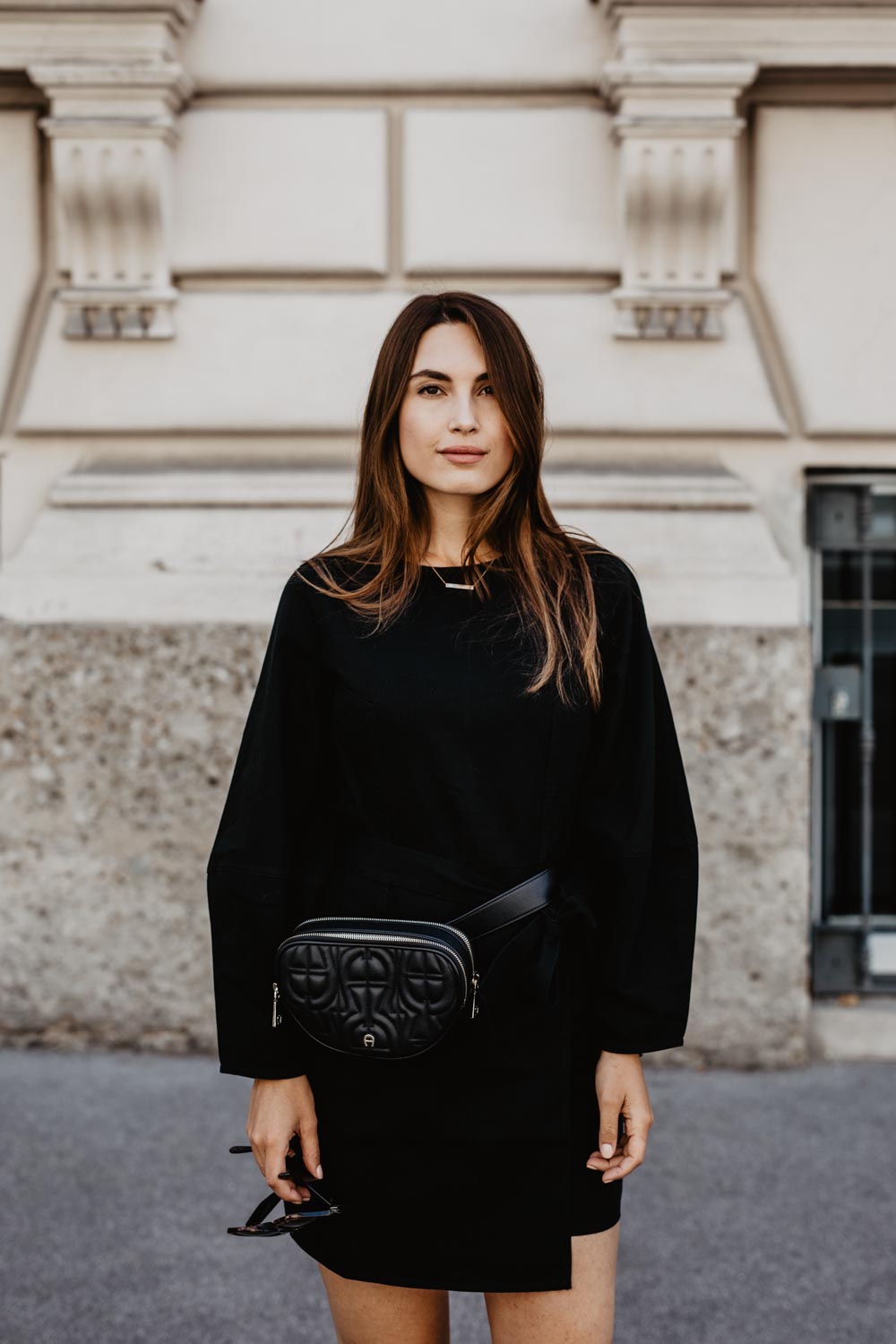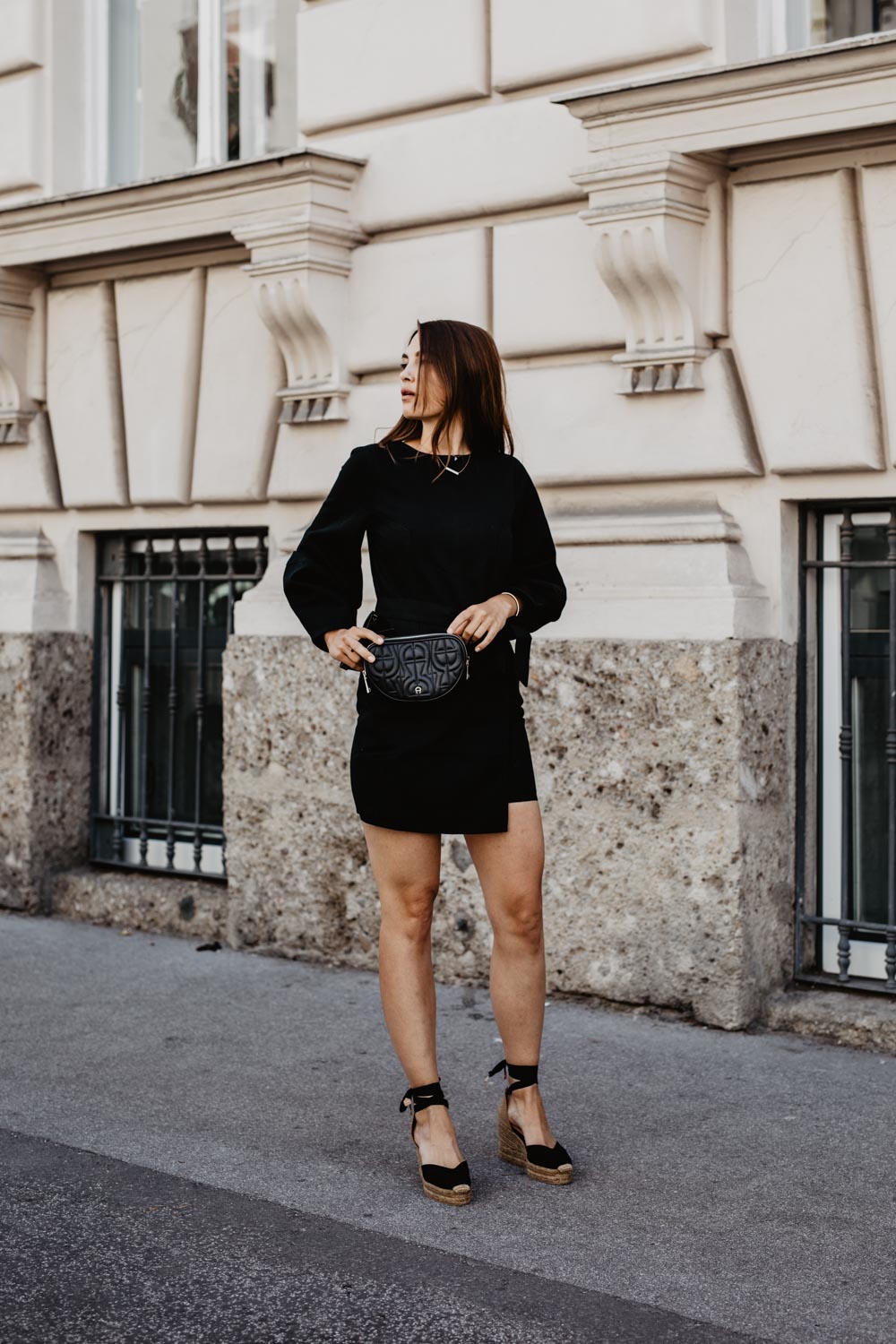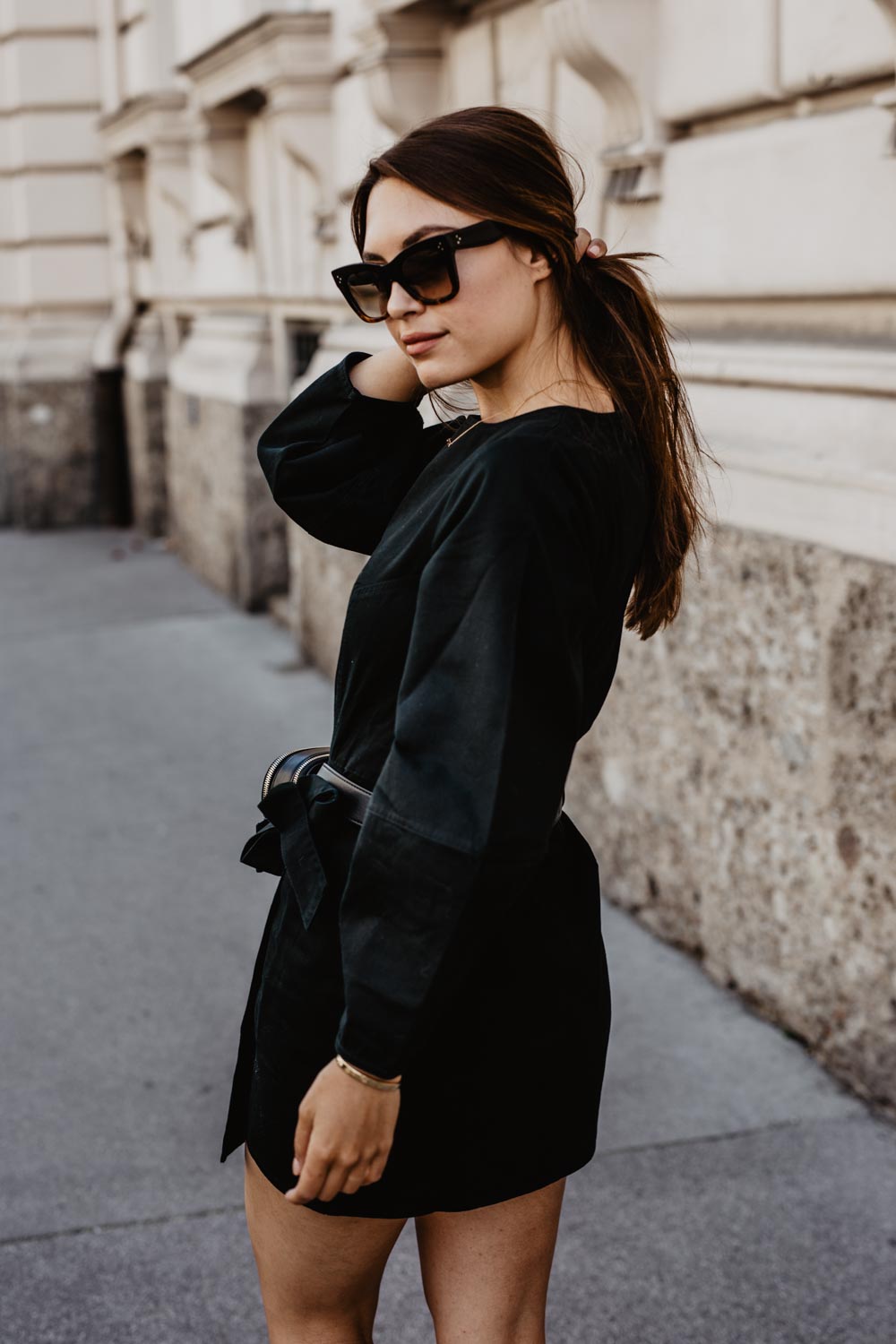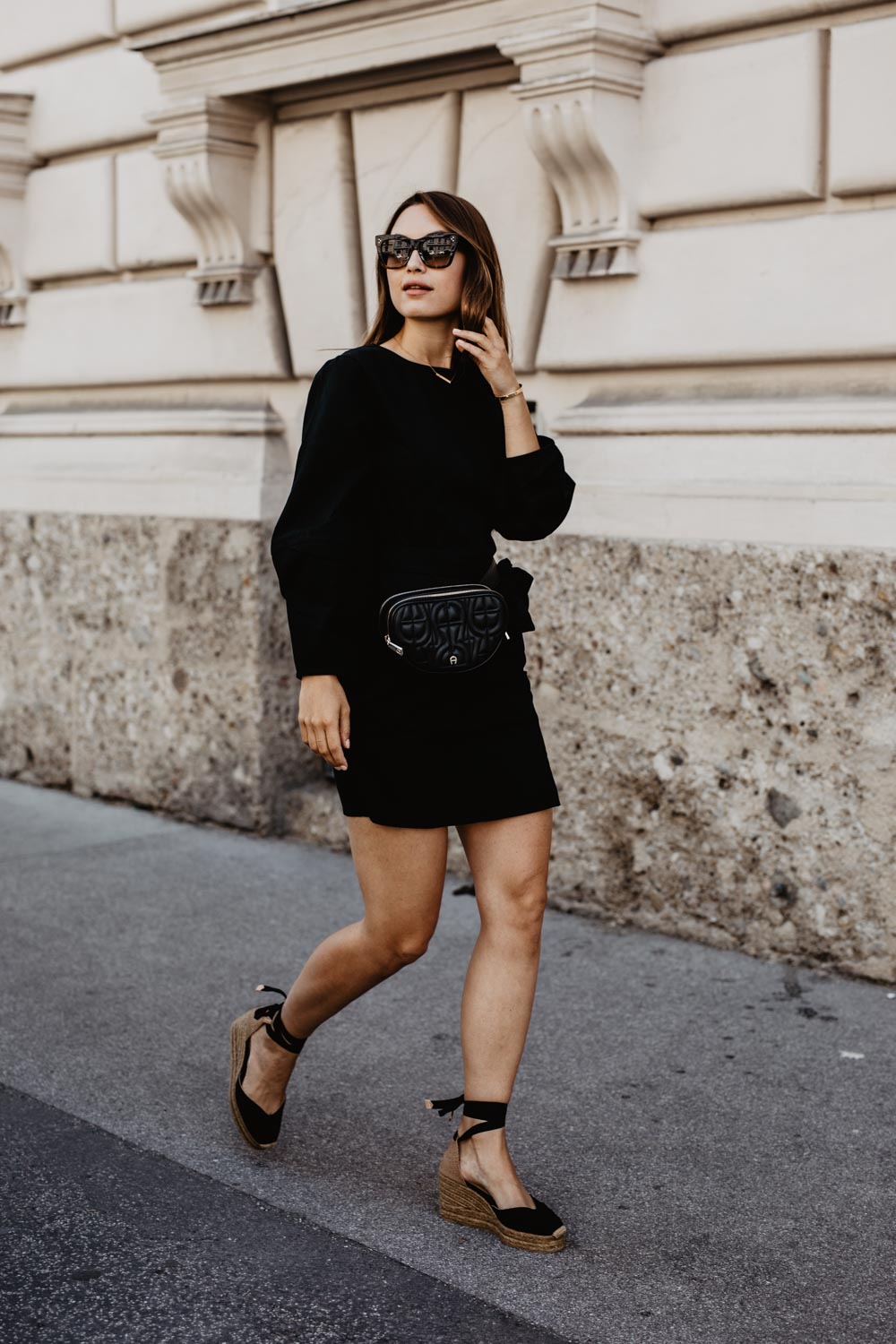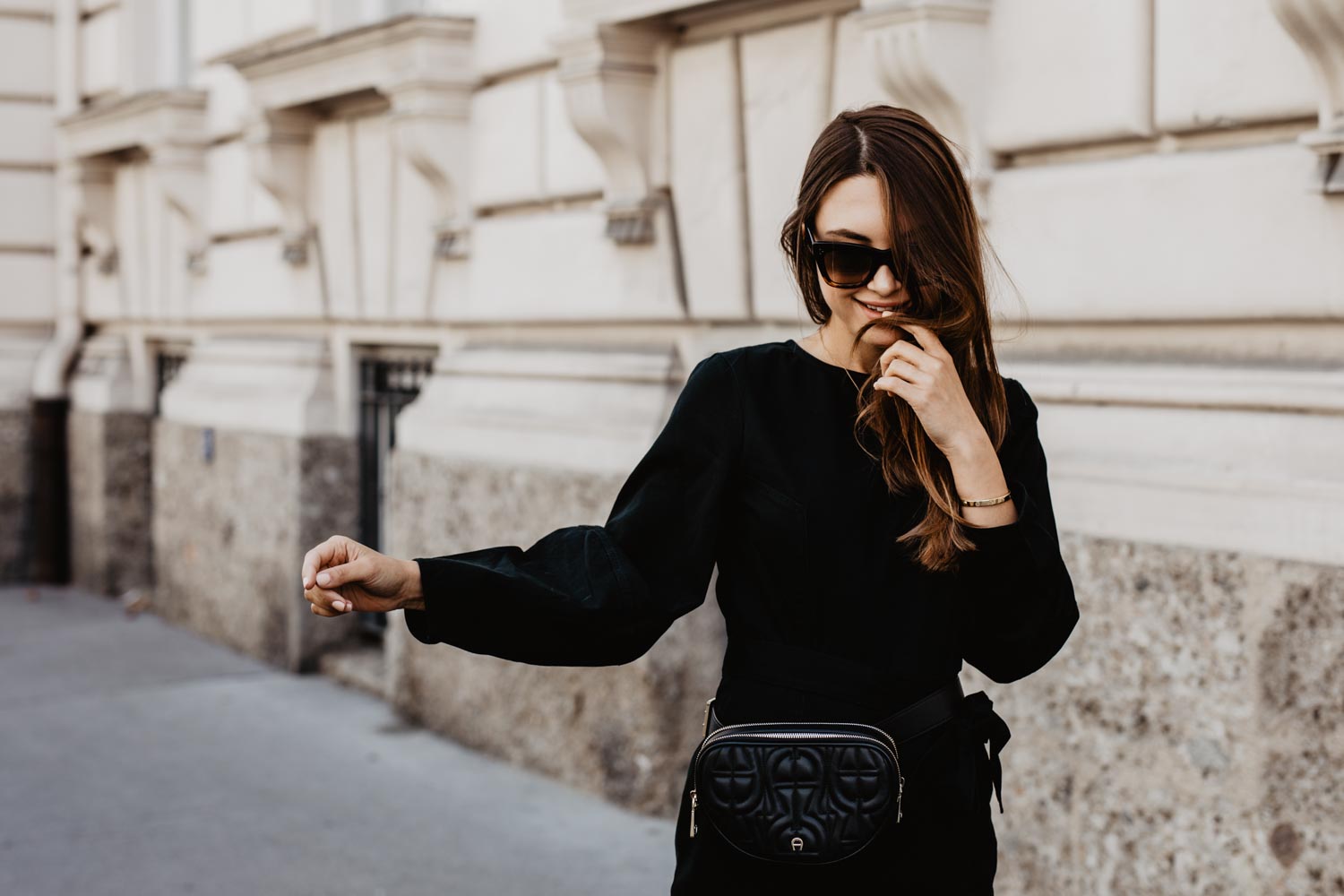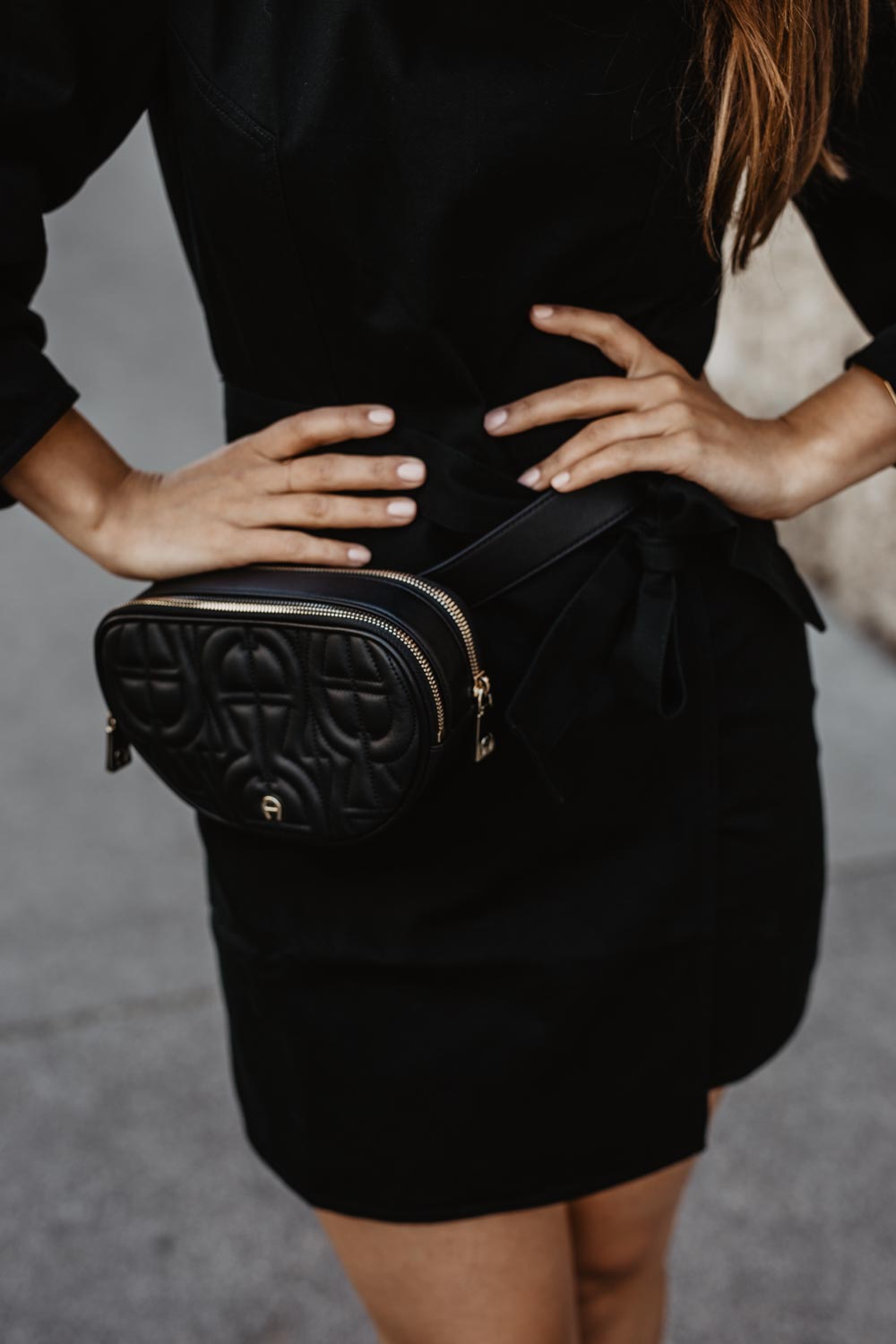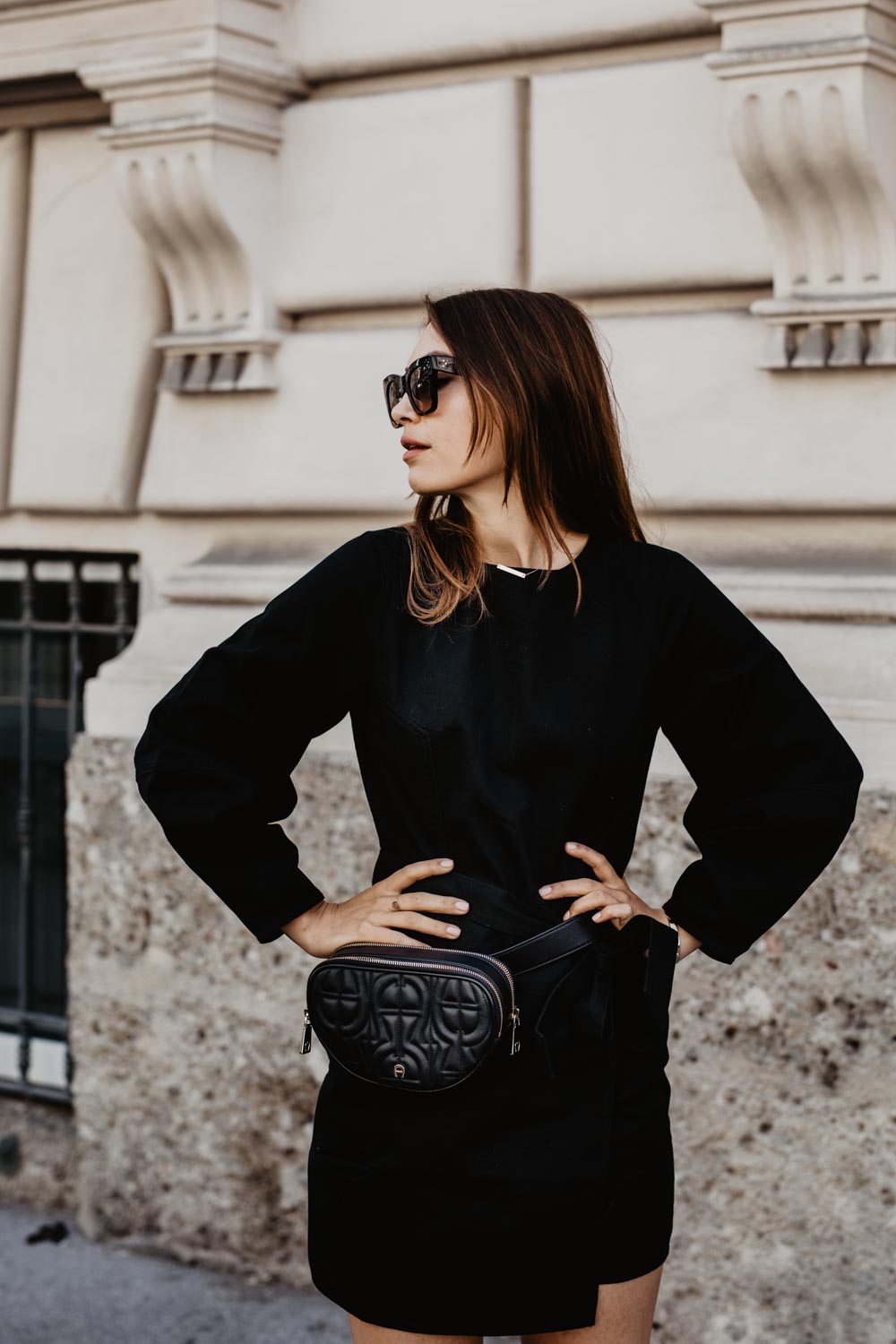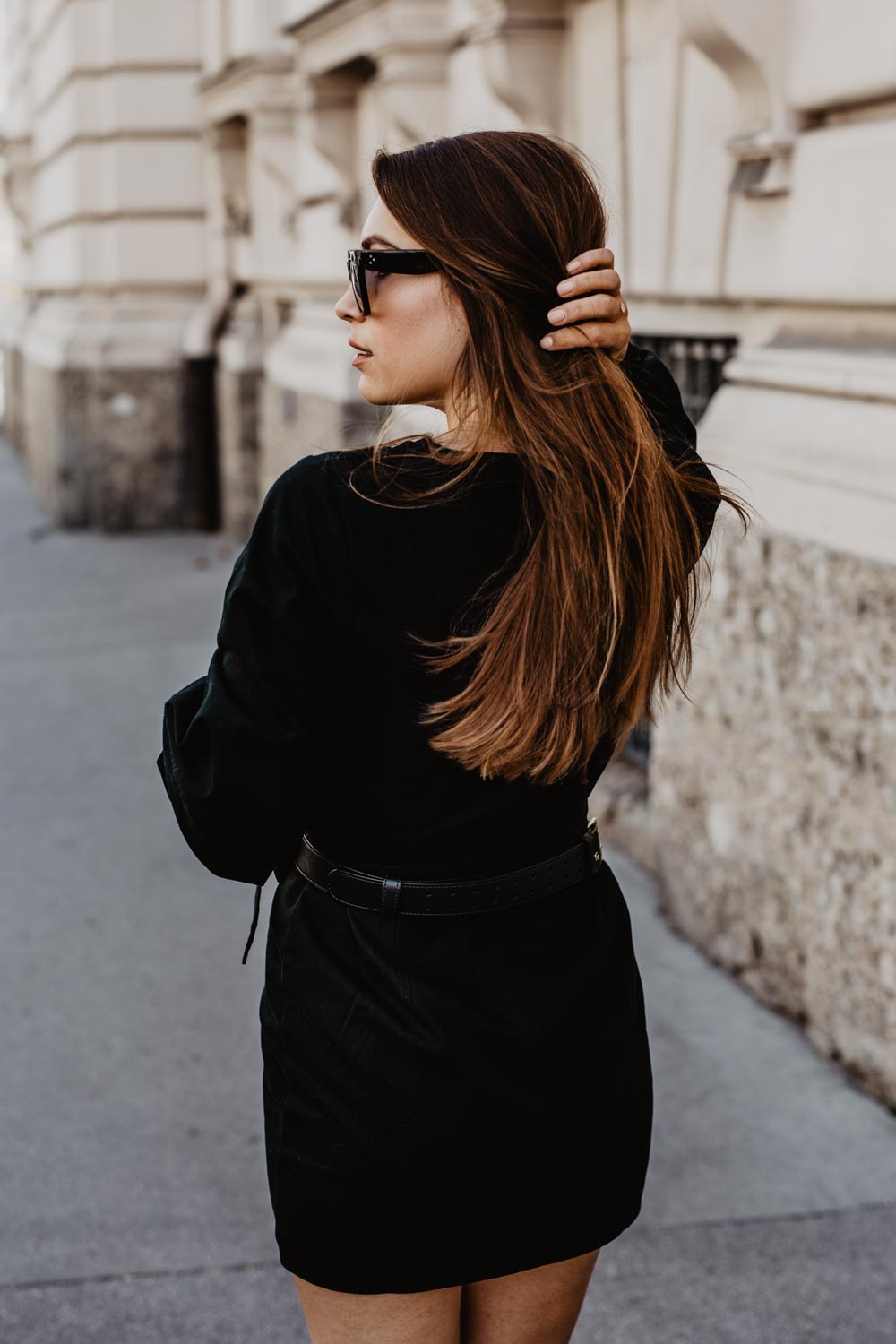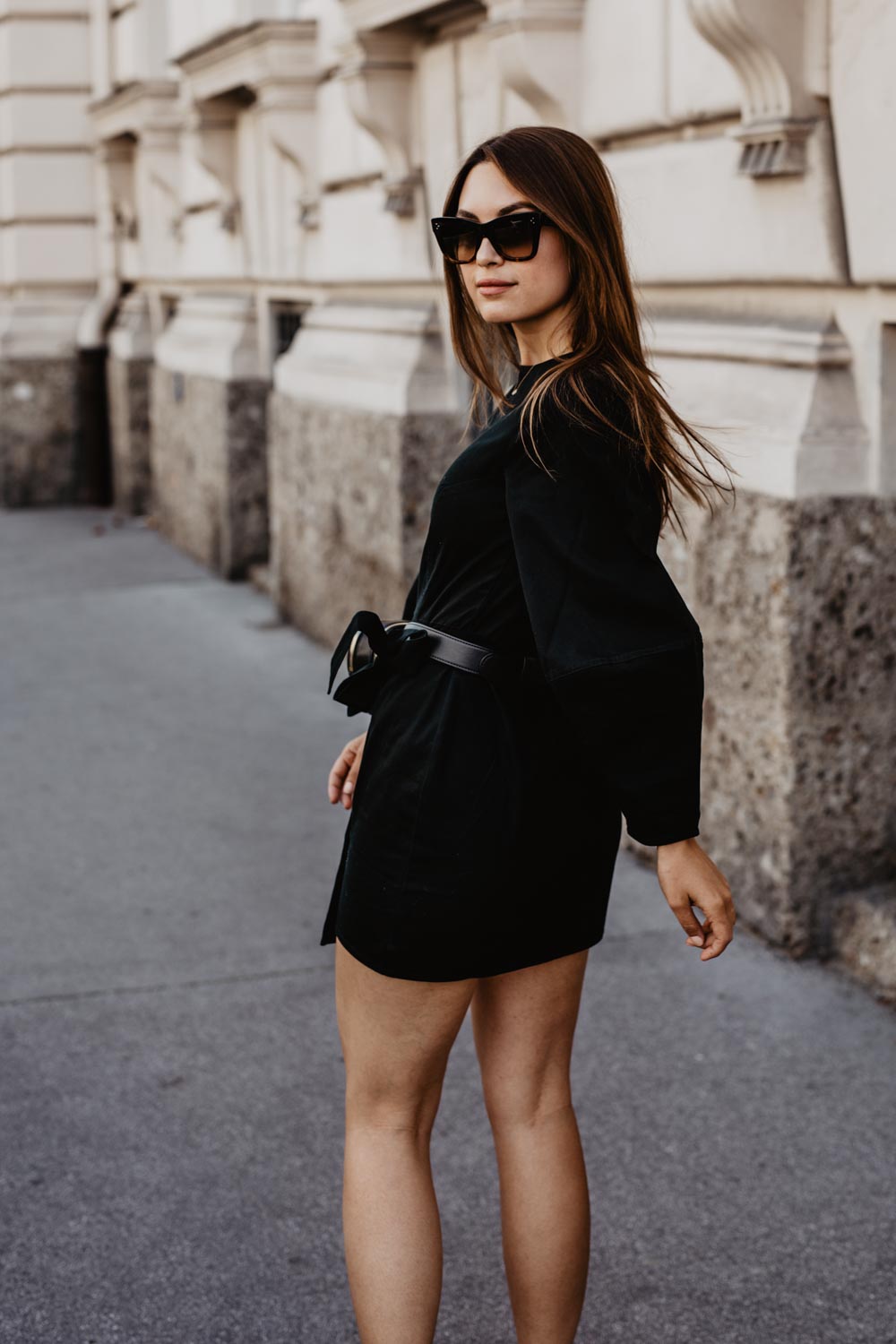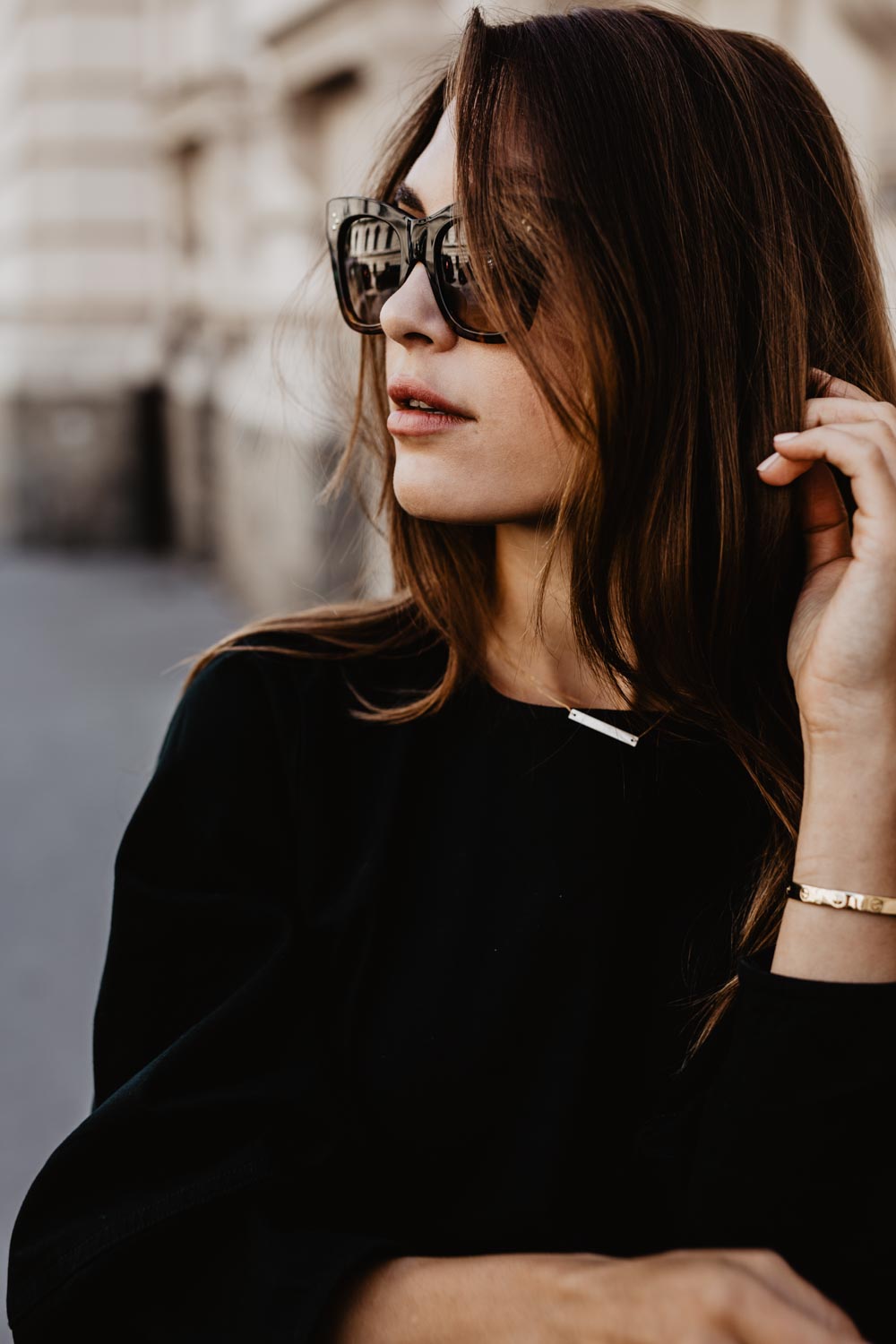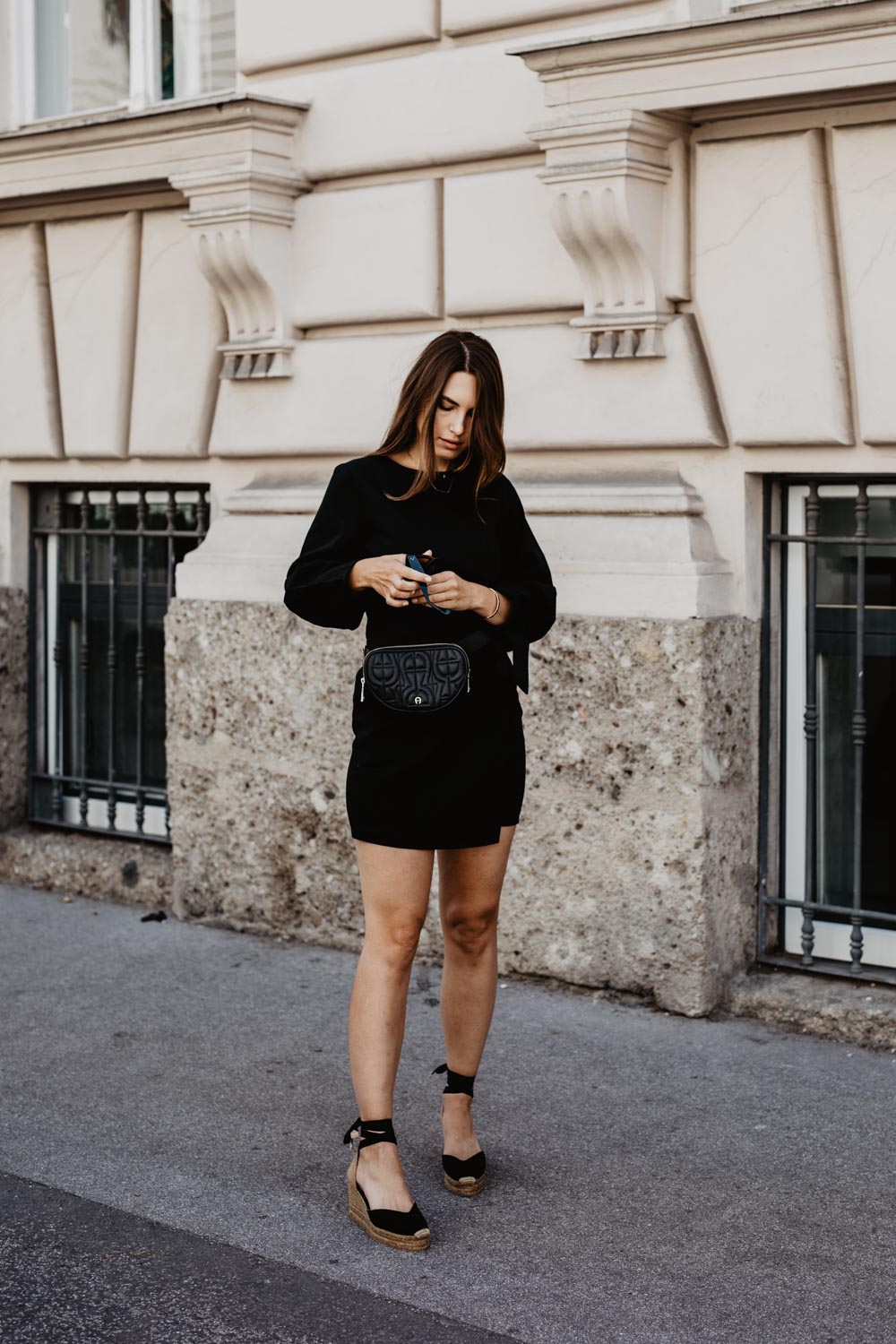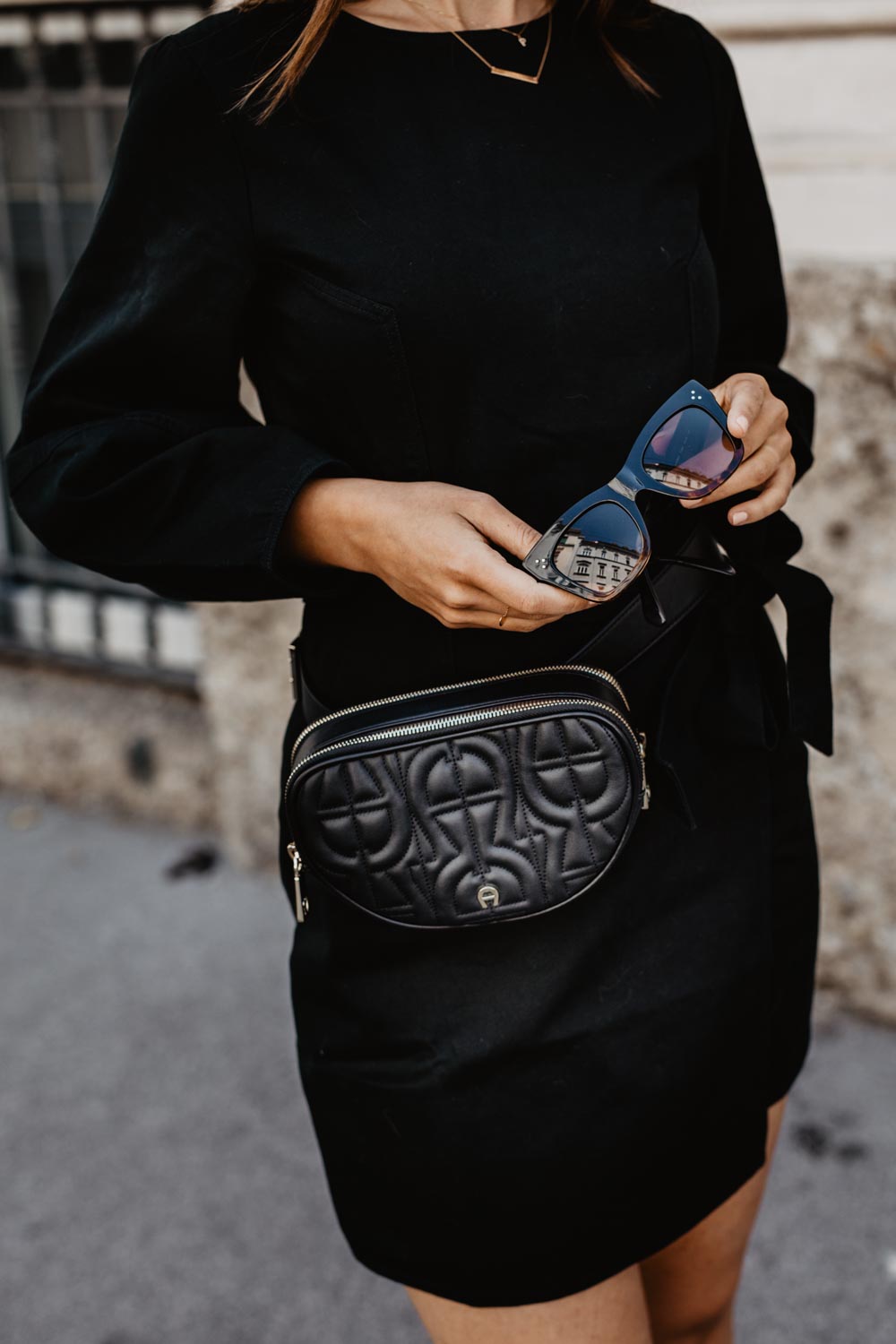 ---
Edited dress // Aigner Diadora belt bag // Castañer wedge heels // Céline sunglasses // Anna Inspiring Jewelry necklaces
Shop the post:

*in collaboration with Edited