No compromises.
September has been a mad month so far. Between my birthday, wedding shootings on Saturdays, a little trip to Munich, an amazing trip to France with Chanel and  a little hideaway the past few days – it seems like I'm constantly on the go. During times like these and whenever I spend lots of time on planes, trains, in the car and rushing from one place to another, I always choose comfort over style. When you're busy traveling (even if it's just for a few hours), you need clothes that adapt to any situation. They shouldn't be too tight, short, see-through or scratchy, they should just make you feel comfortable. However, choosing comfort over style doesn't mean you have to compromise on being stylish. After all, you should still feel like your powerful self, and not as if you're wearing your PJs.
Over the time, some clothes and accessories have emerged as my favorites for busy days. My black Aritzia faux leather pants are an all time favorite: They are as comfortable as leggings, yet a lot more stylish. With their high waist cut and firm material, they perfectly adjust to your body and won't look saggy even after wearing them for a whole day. I've had them for over two years now, and they still look like on day one.
Secondly, don't ever compromise on shoes! They have to be comfortable. Full stop. Shoes that are pretty, but give you blisters and make you hurt with every step you take are a no go. No matter how beautiful they are. Although I do like sneakers, I always find a little heel gives me a better posture. That's why I think the Bobby sneakers from Isabel Marant are the perfect combination between pretty and comfy. Their hidden wedge heel gives you some extra centimeters without compromising on comfort. Trust me, I've done entire city trips with them. They are amazing!
Number three on the list of things you need for a stylish, yet comfy outfit: A jumper. No matter if it's heavy knit like the version I'm wearing, a hoodie, or a normal sweatshirt. Just wear it with confidence and it will look good automatically. Plus, it's the best thing to wear on planes and trains when the AC is hitting full force.
Last but not least, a bag that is stylish as well as convenient is essential. In my case, the Lea bag from Aigner ticks all the boxes of the perfect bag. It looks super cool, and it can fit my laptop, camera, purse, glasses, and even a bottle. I'm ofter very thirsty when I'm on the go all day long, so I always make sure to carry something to drink with me. Teekanne FRESH is a great companion on busy days to keep hydrated. And just like me when it comes to comfort and style, it doesn't make any compromises either: 0% sugar, 0% calories, 100% delicious and refreshing.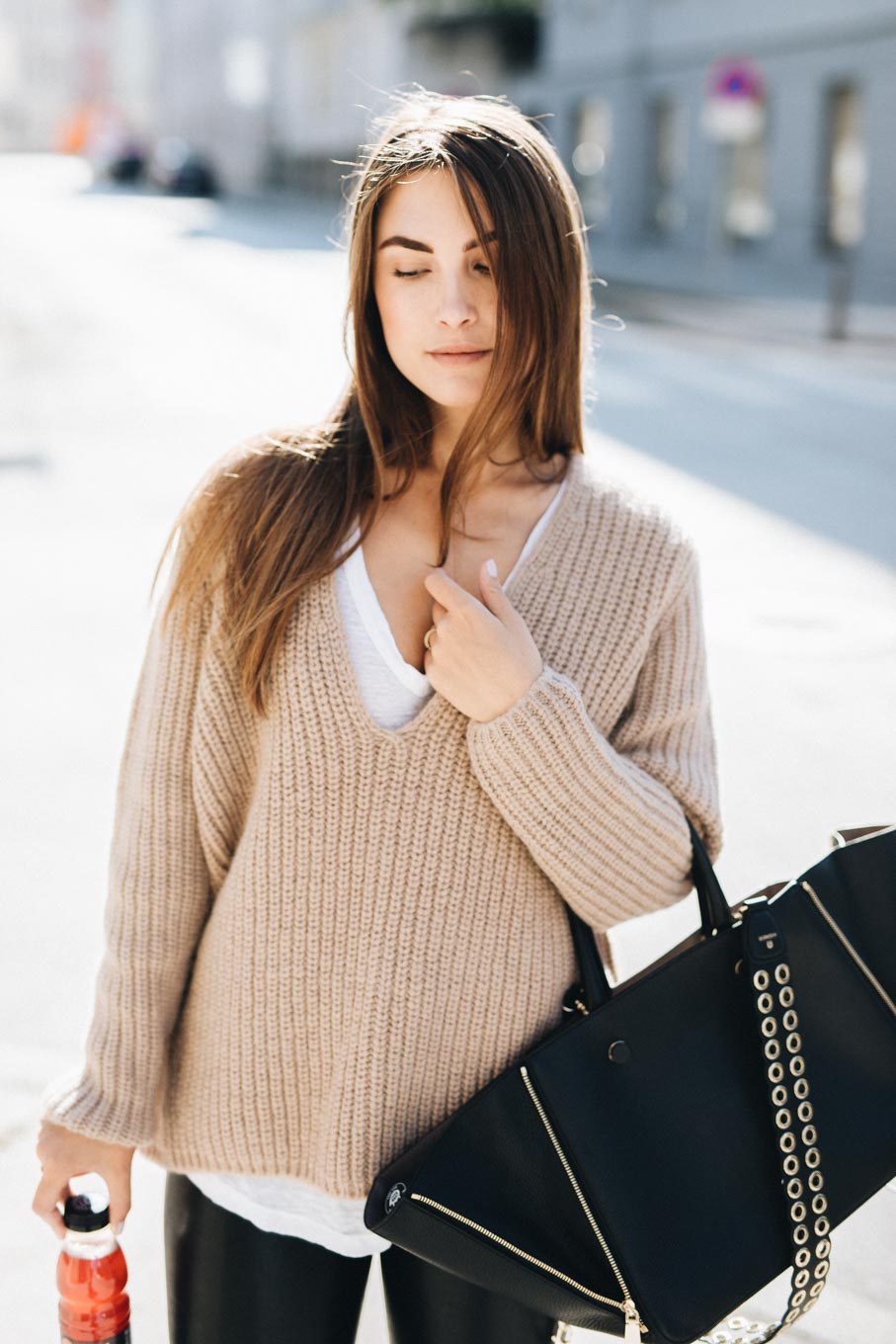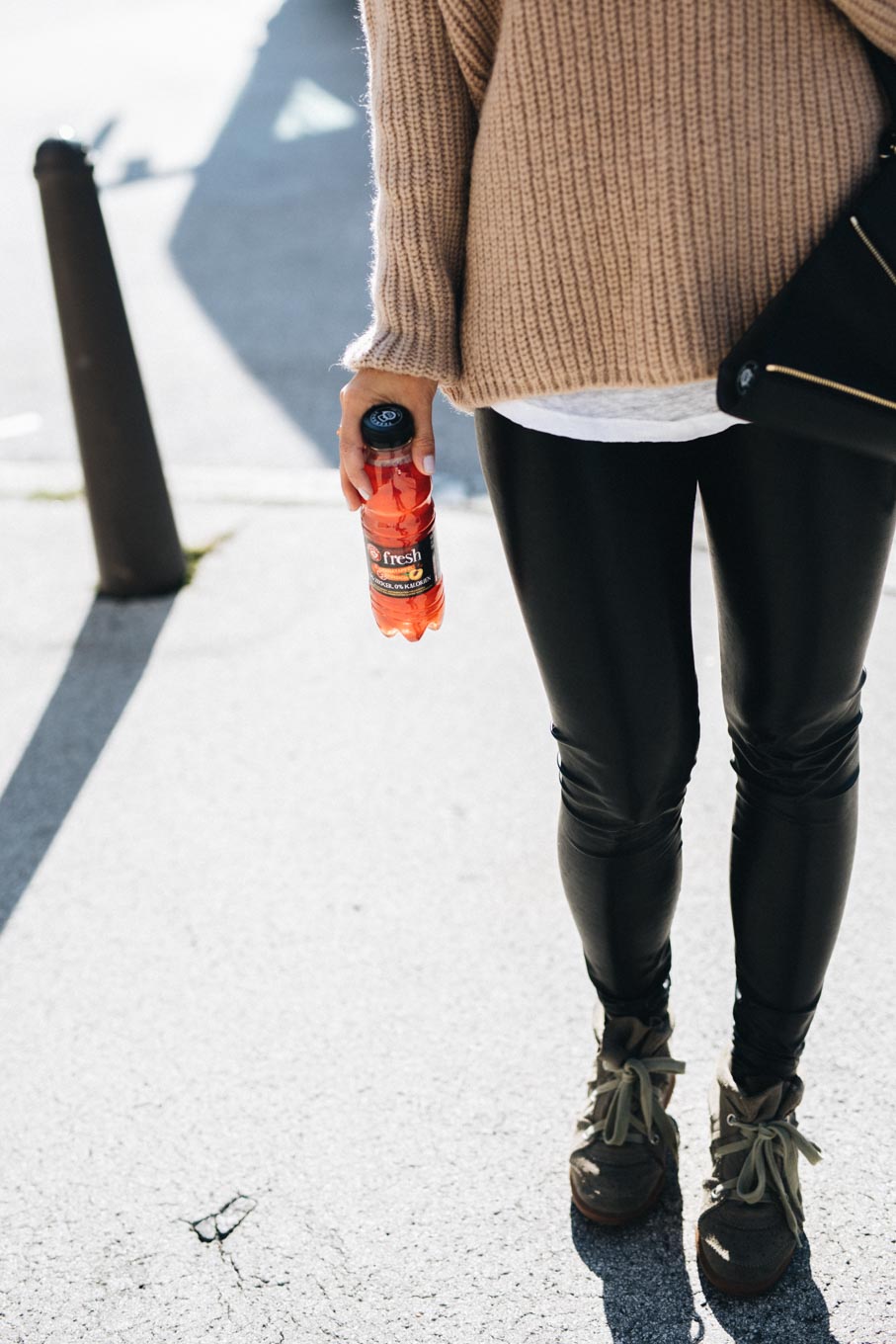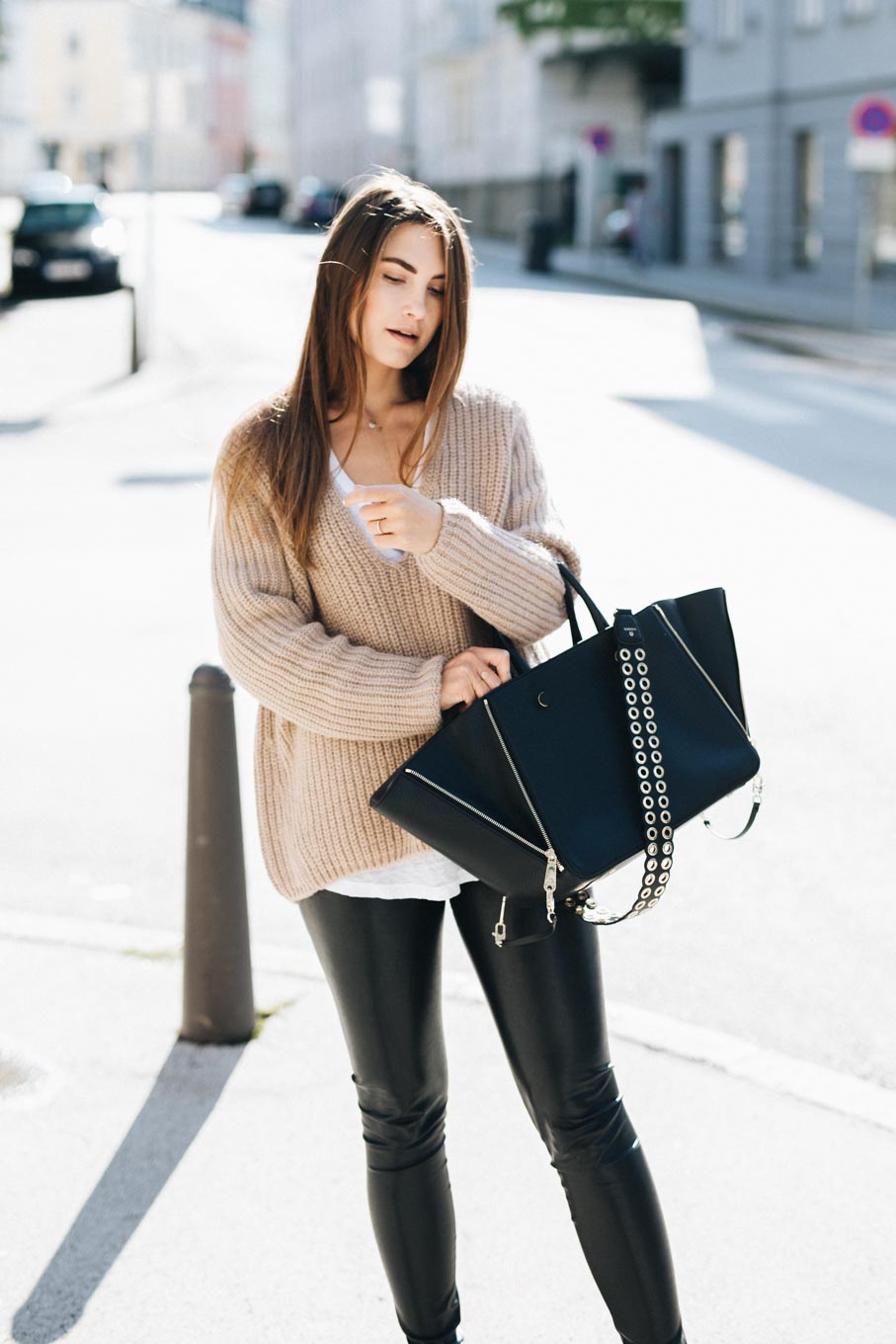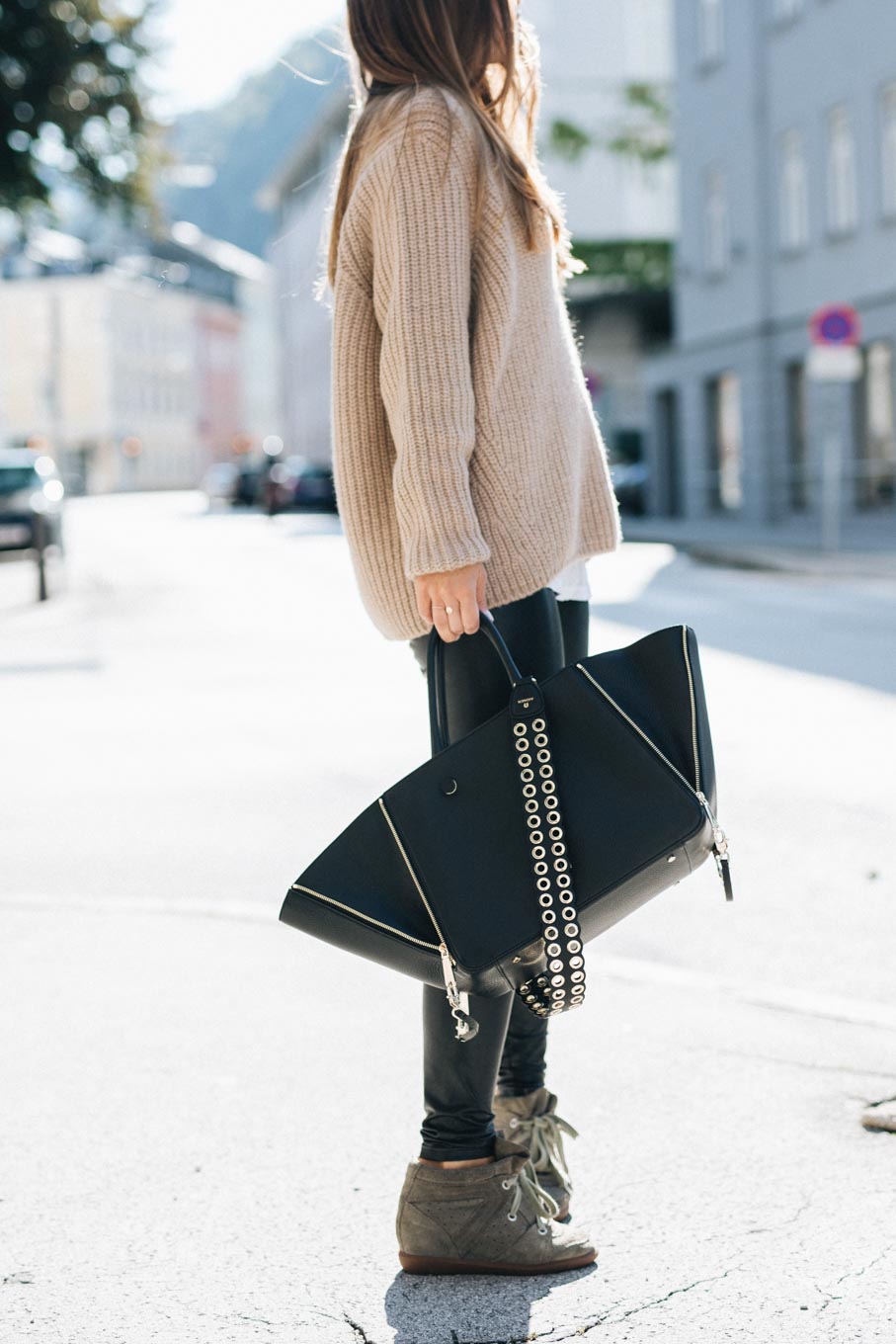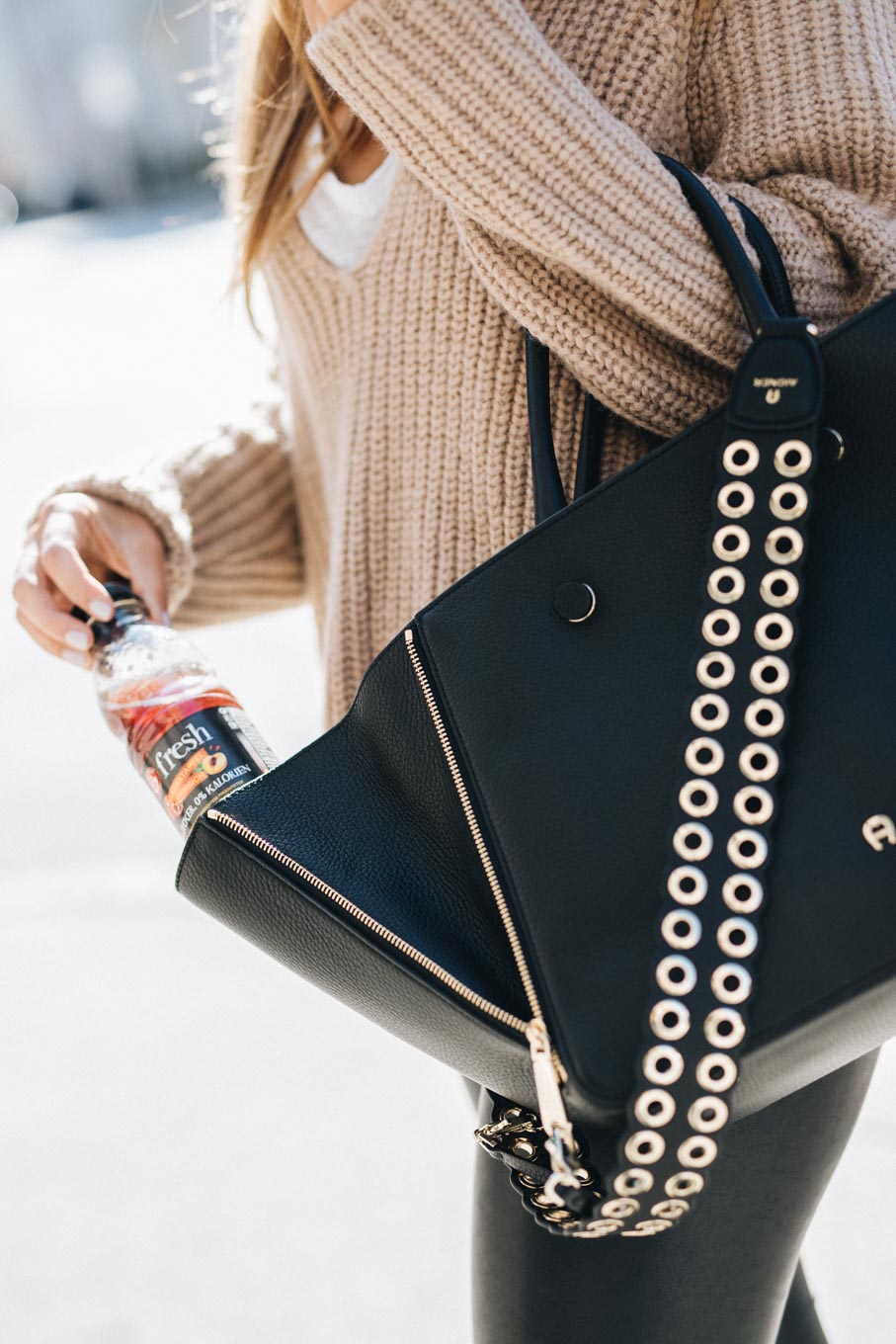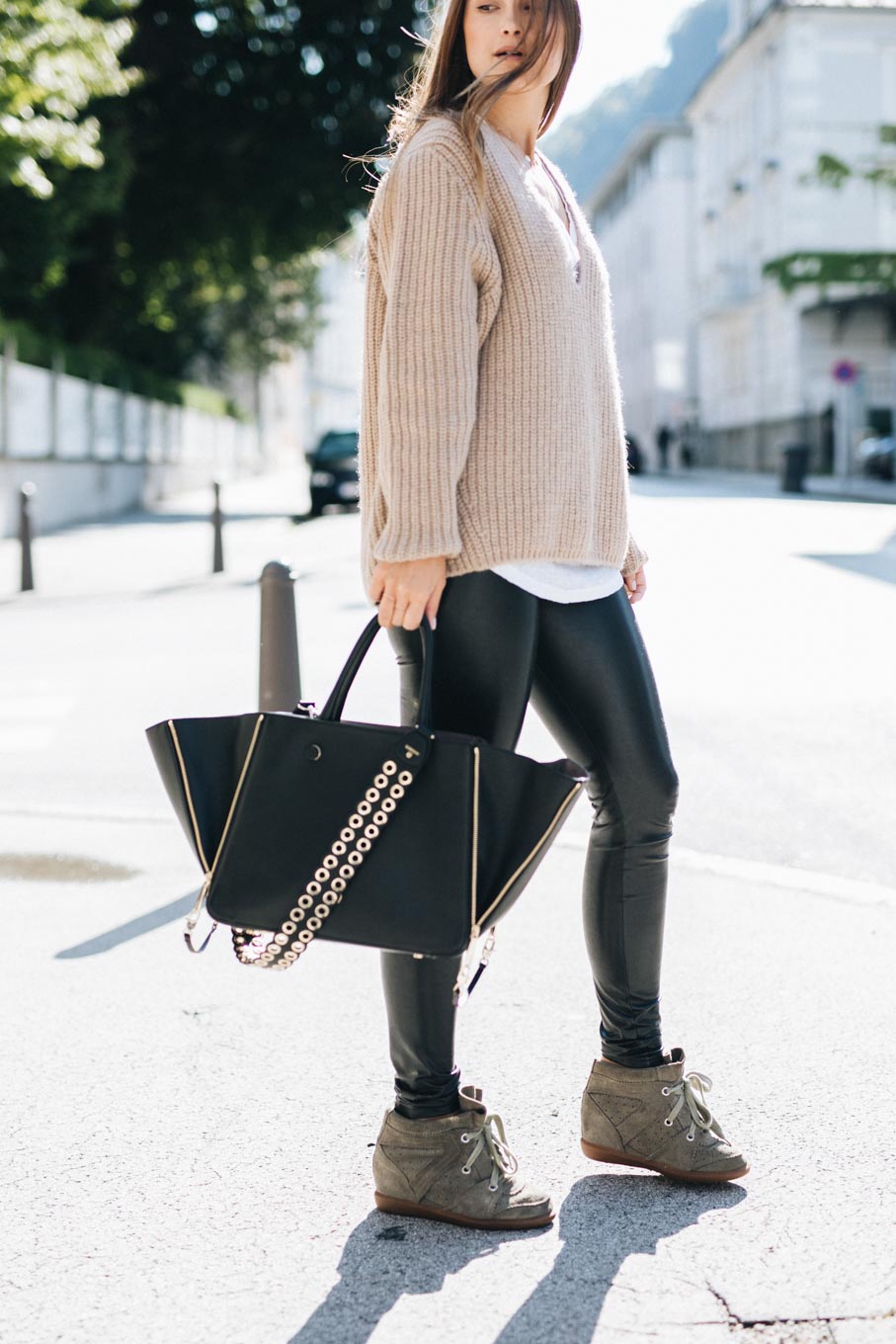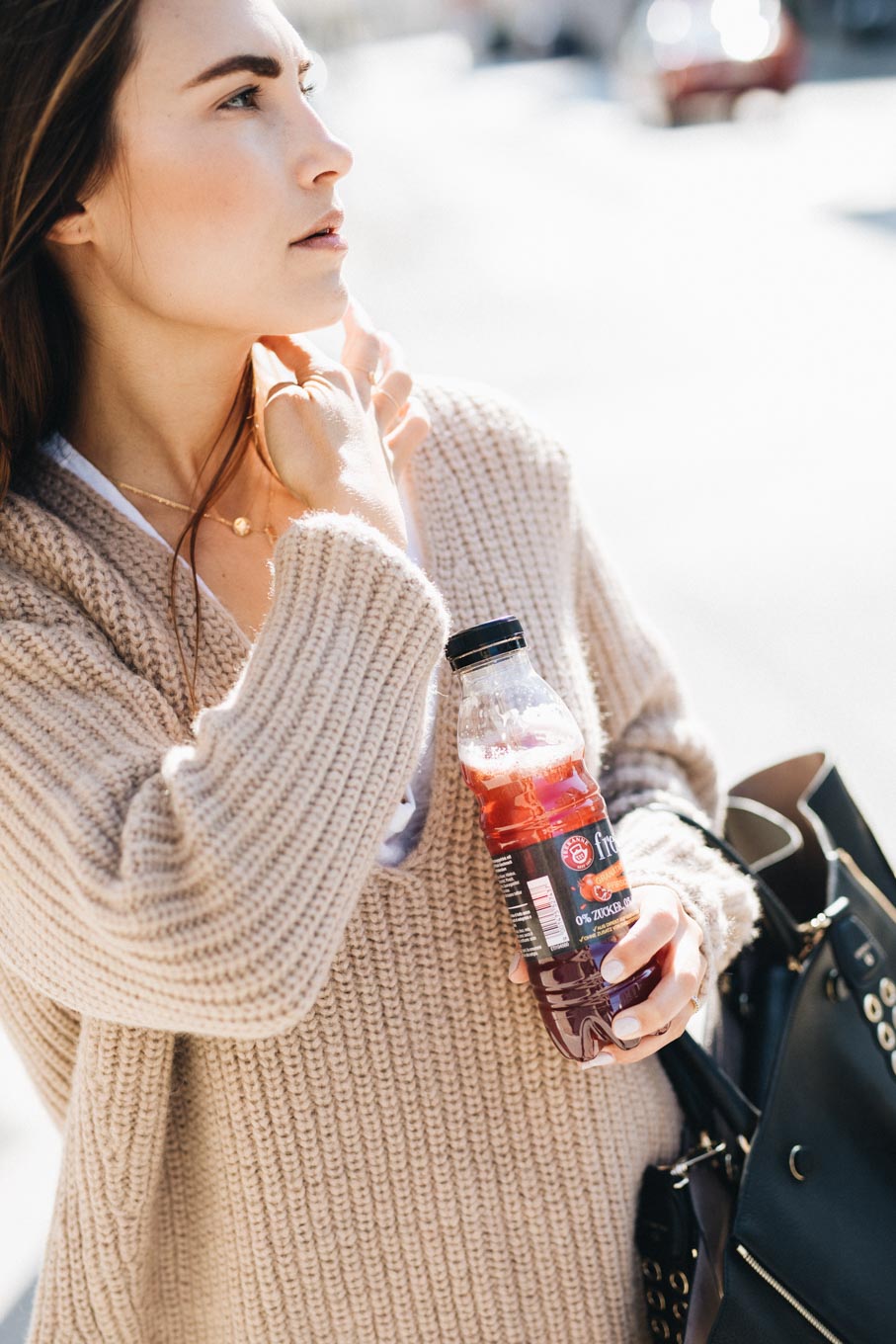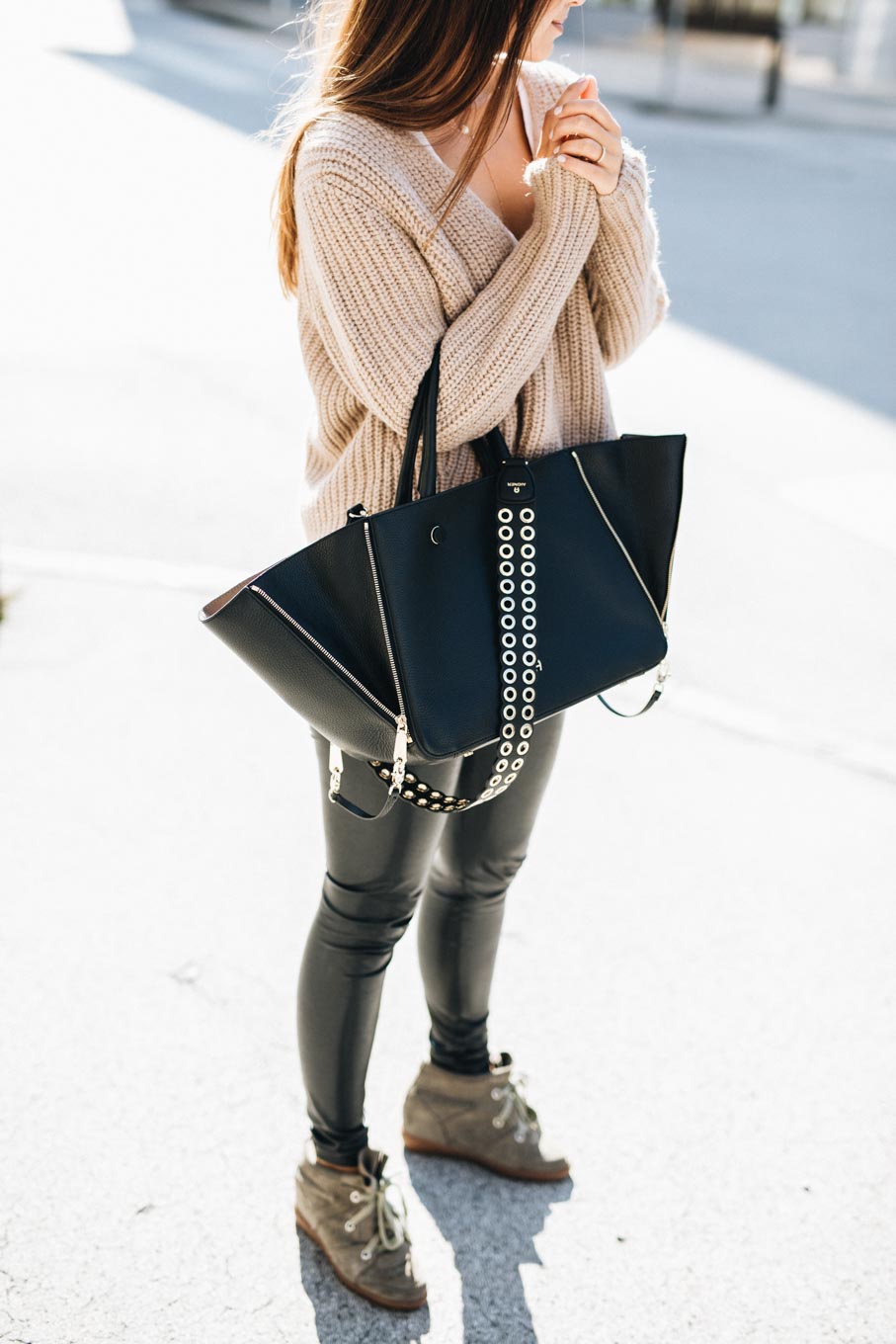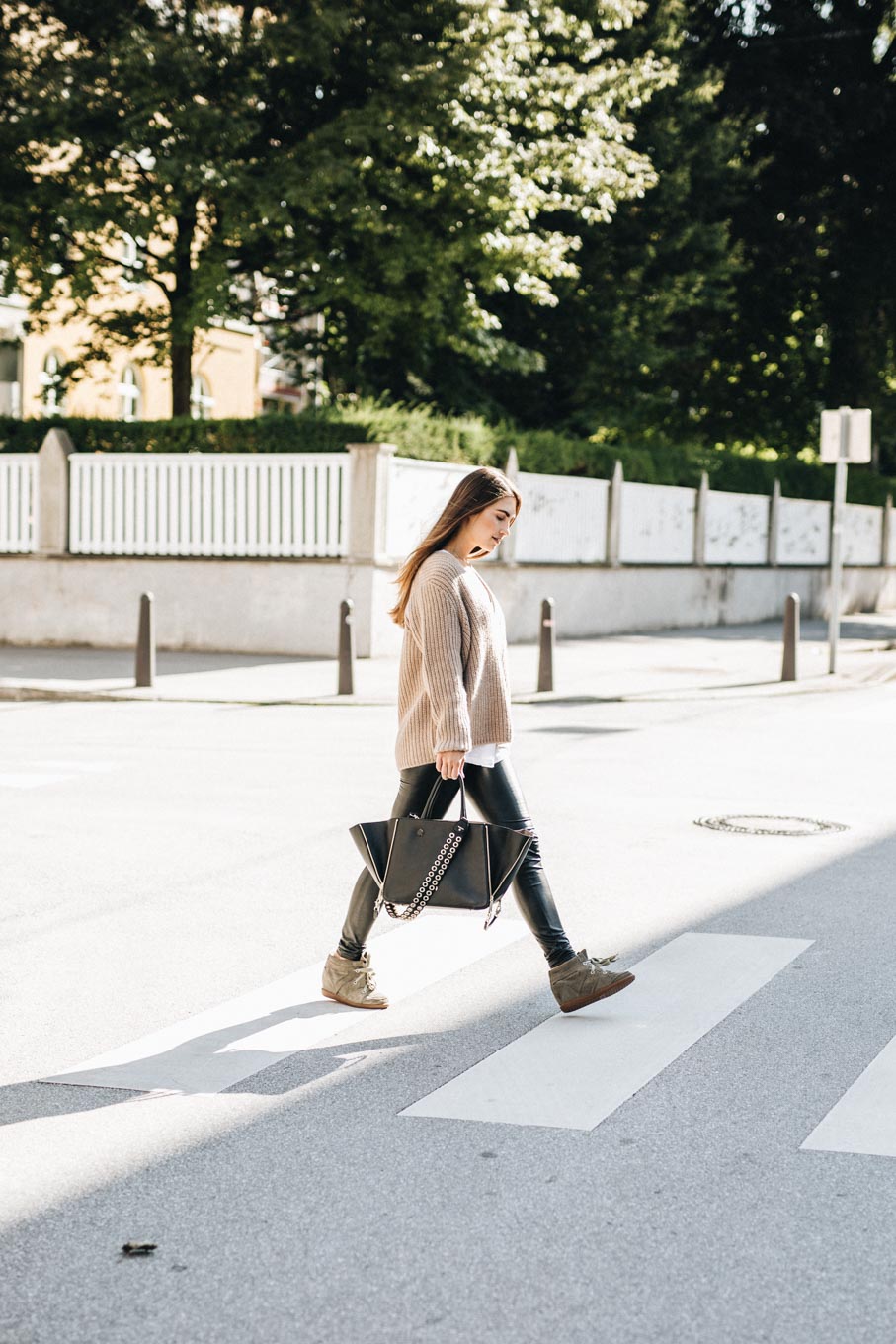 ---
Aritzia faux leather pants (similar here) | Closed jumper | Aigner Lea bag | Isabel Marant sneakers | Funktionsschnitt t-shirt
Shop the post:

*advertisement: in friendly collaboration with Teekanne