Re-cycle Your Wardrobe
You know how there are pieces of clothing that you buy, but eventually they end up at the very back of your closet aka the very back of your mind? I bought this skirt during sale two or three years ago, and I didn't wear it once yet. The other day I found it somewhere in the depths of my drawers, while looking for something else.
It's funny to see how much style changes over the years: I'd probably not buy this skirt anymore today. Except for when I was in Ibiza, because somehow my inner hippie child is always awakened there. Anything embroidery and boho would always catch my eye when I'm on this tiny island, and usually I can't resist. Anyways, for the sake of making the most of my wardrobe and because I'm a firm believer that anything (and anyone) deserves a second chance, I gave the skirt a go.
The minute I put it on though, I remembered why I didn't wear it up until now: It's really short. To my pleasant surprise however, it fit a bit looser than I remembered (special thanks to my Pilates workouts at this point). Paired with a comfy sweater and casual slides it made the perfect outfit to walk over to our favorite Pizza place on Sunday evening to get take-out Pizza with a side of Netflix. I'm still not sure whether I should keep the skirt or put it up on my upcoming Willhaben Sale. What do you guys think? Take or toss?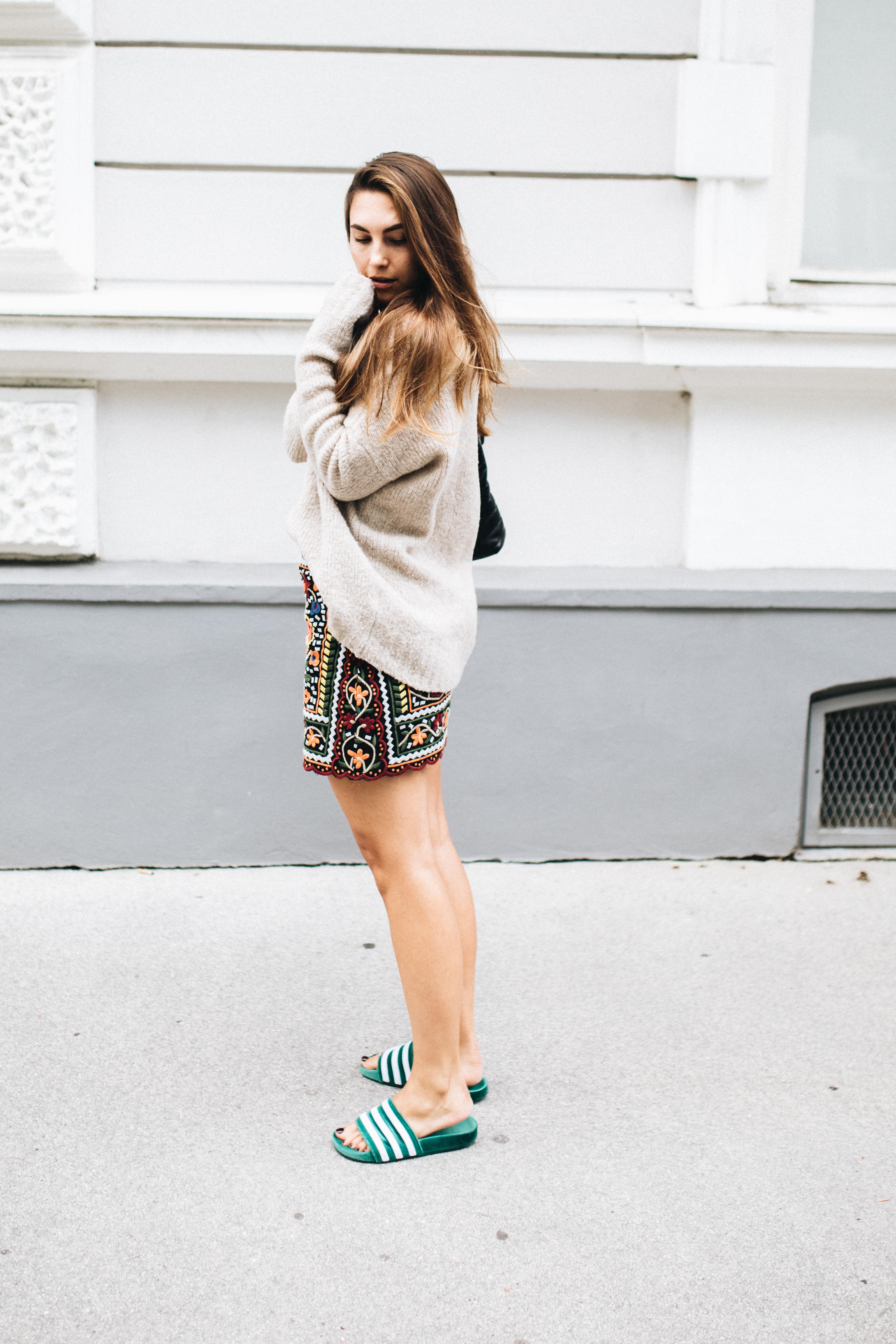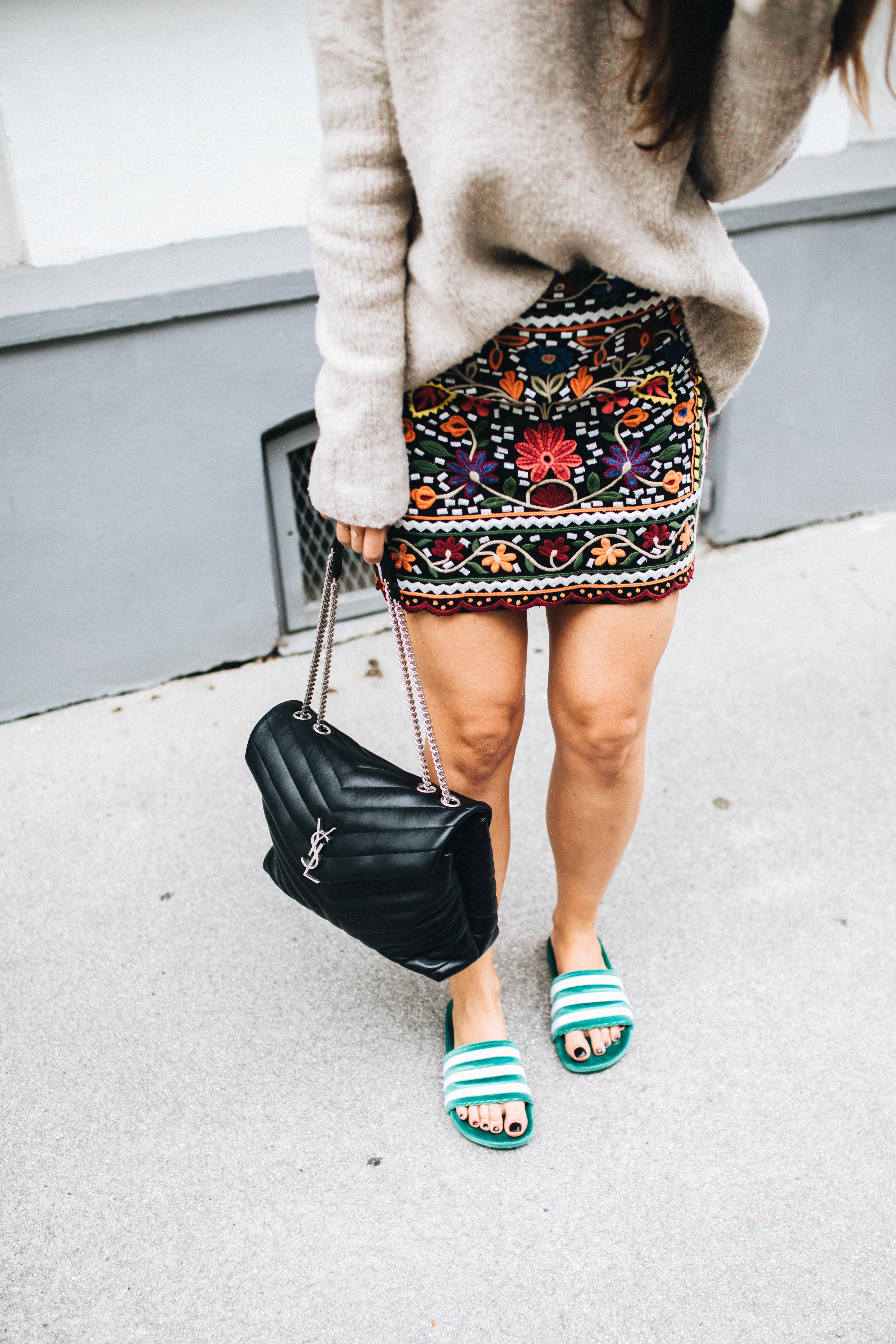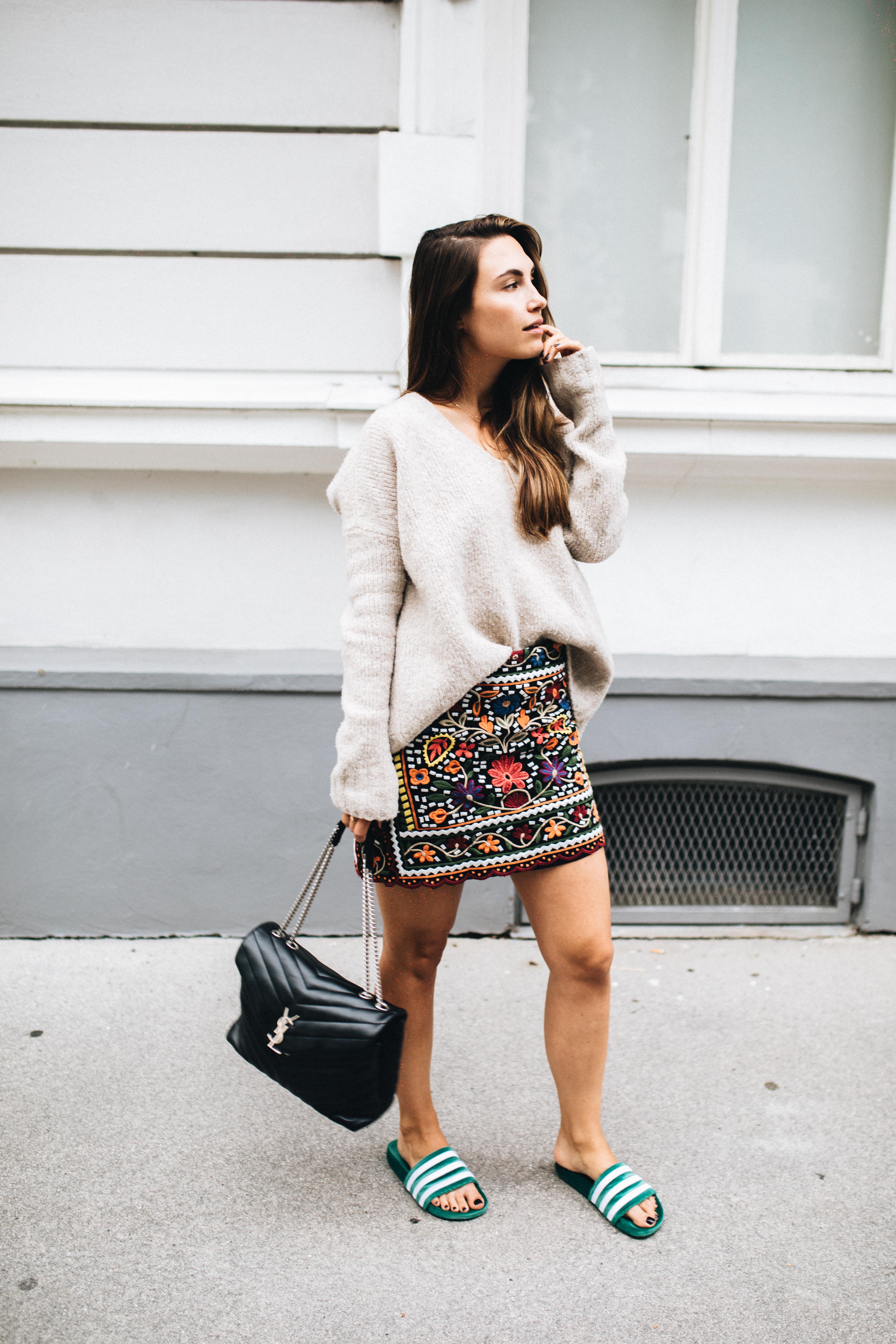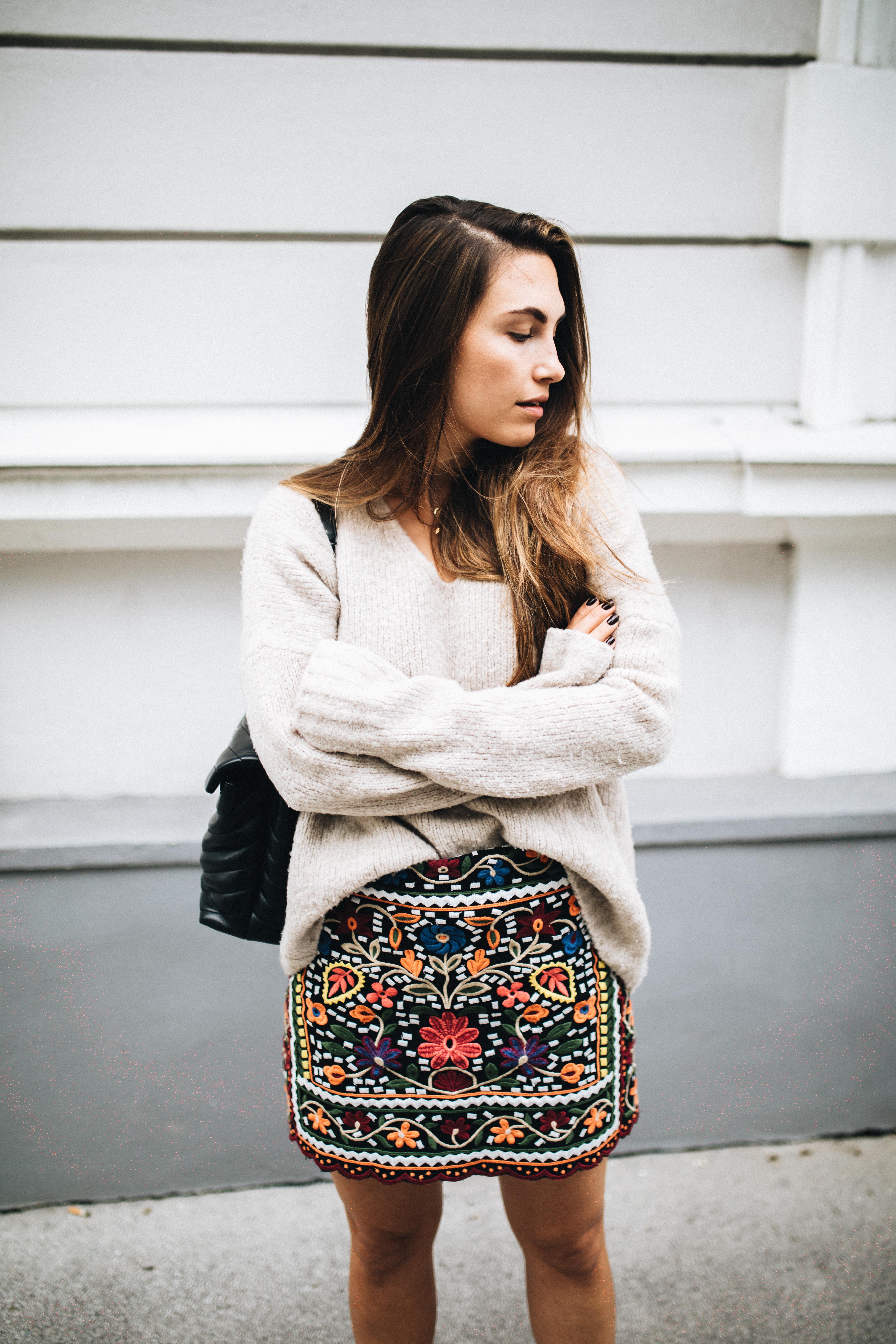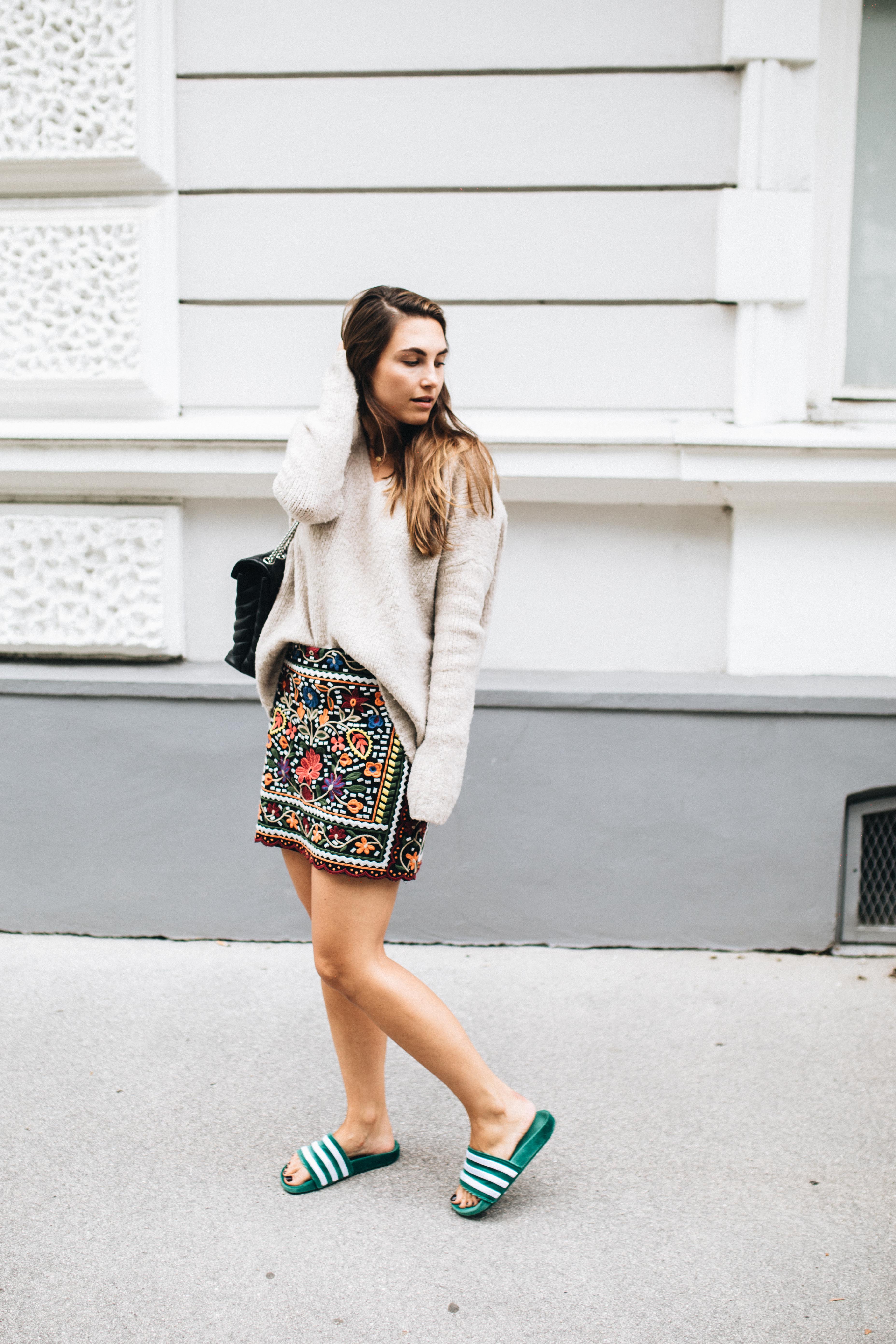 ---
Edited sweater (here in pink and blue) | Zara skirt (very similar here) | adidas slides | Saint Laurent bag