Rough Linen & Vintage Denim
One week, 1.600 km on the road, seven days on water and seven most beautiful sunsets later, we're back at home. Sunkissed skin and a few mosquito bites included. Our vacation in Elba was beautiful, but as always way too short, of course. However, I could really relax and switch my mind off (mostly) which was very much needed.
As a remedy to cure the Monday blues, which is hitting extra hard today since it's bitter cold and raining in Salzburg, I brought you back a little outfit idea from the past week.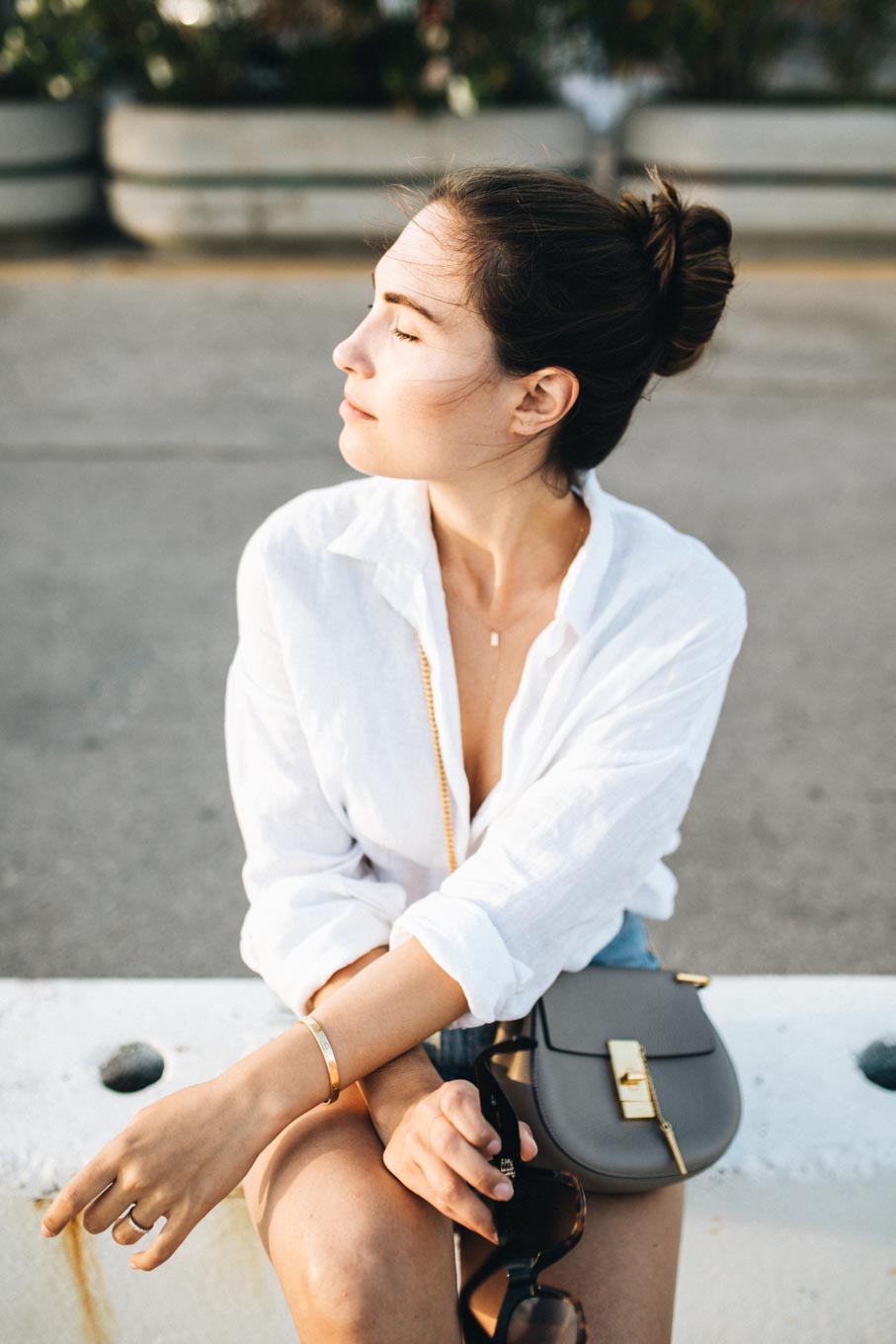 When packing for holidays, especially if you get to spend them on a boat, you have to pack wisely. Unlike in a hotel room, there's not unlimited amount of space in a wardrobe, so you really have to think what to pack. I love packing things that I could wear for both the beach and some sight seeing during the day and at night for dinner and drinks. Versatility is key when it comes to planning your vacation outfits, and so is the practicability of your clothes.
Although my parents' boat has a washing machine and even a hot iron on board, you don't really want to use that during a vacation, right? So packing things that are easy so transport and don't need ironing are the ones you should bring. My go-to favorite at the moment (vacation or not) is a simple linen shirt und vintage Levi's shorts. The shorts work perfectly with a bikini top for a quick stop to get some gelato, and the shirt works as cover-up on the beach as well. Put them together and add your favorite Chloé bag with gold chain straps and you have a casual chic outfit for dinner at night.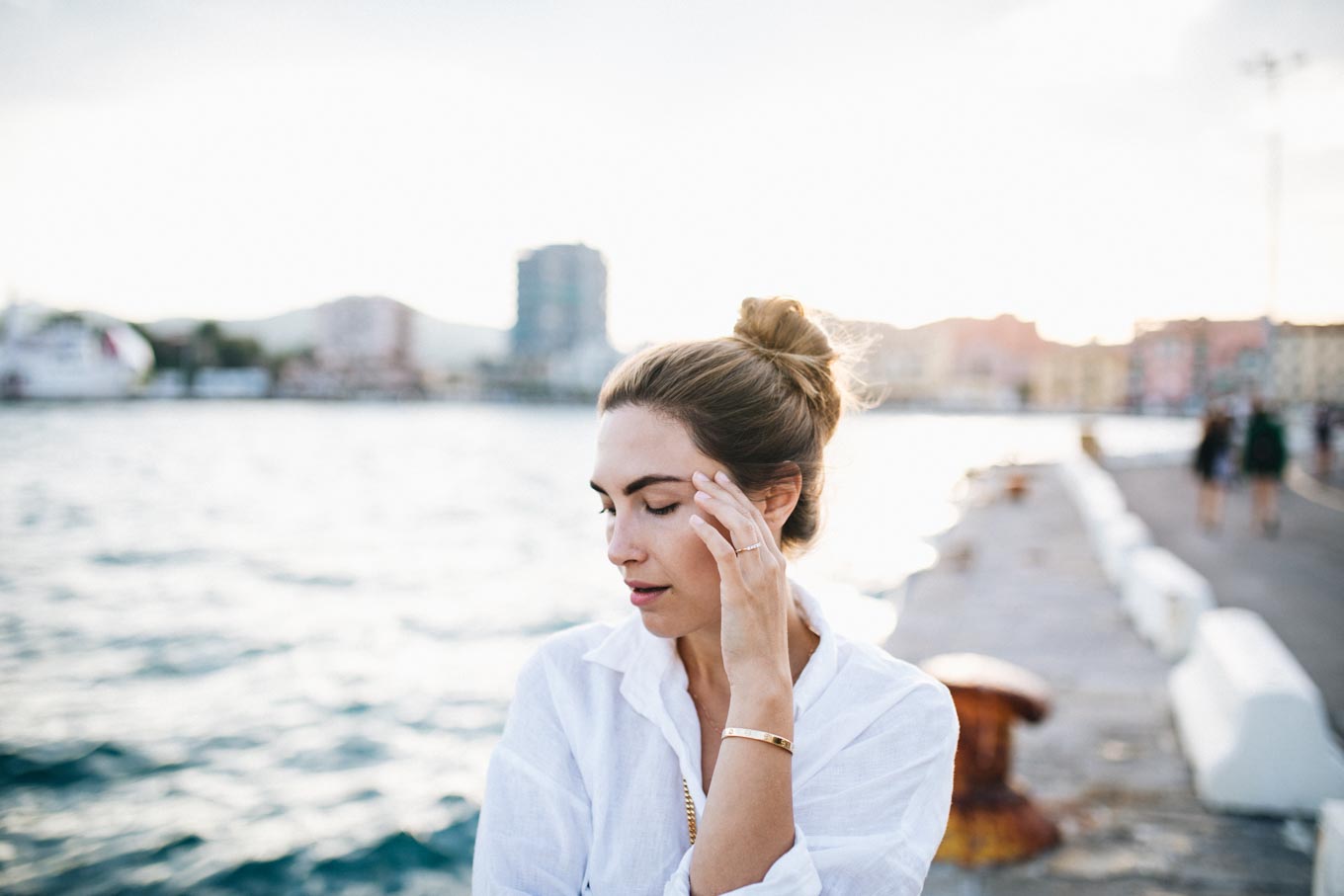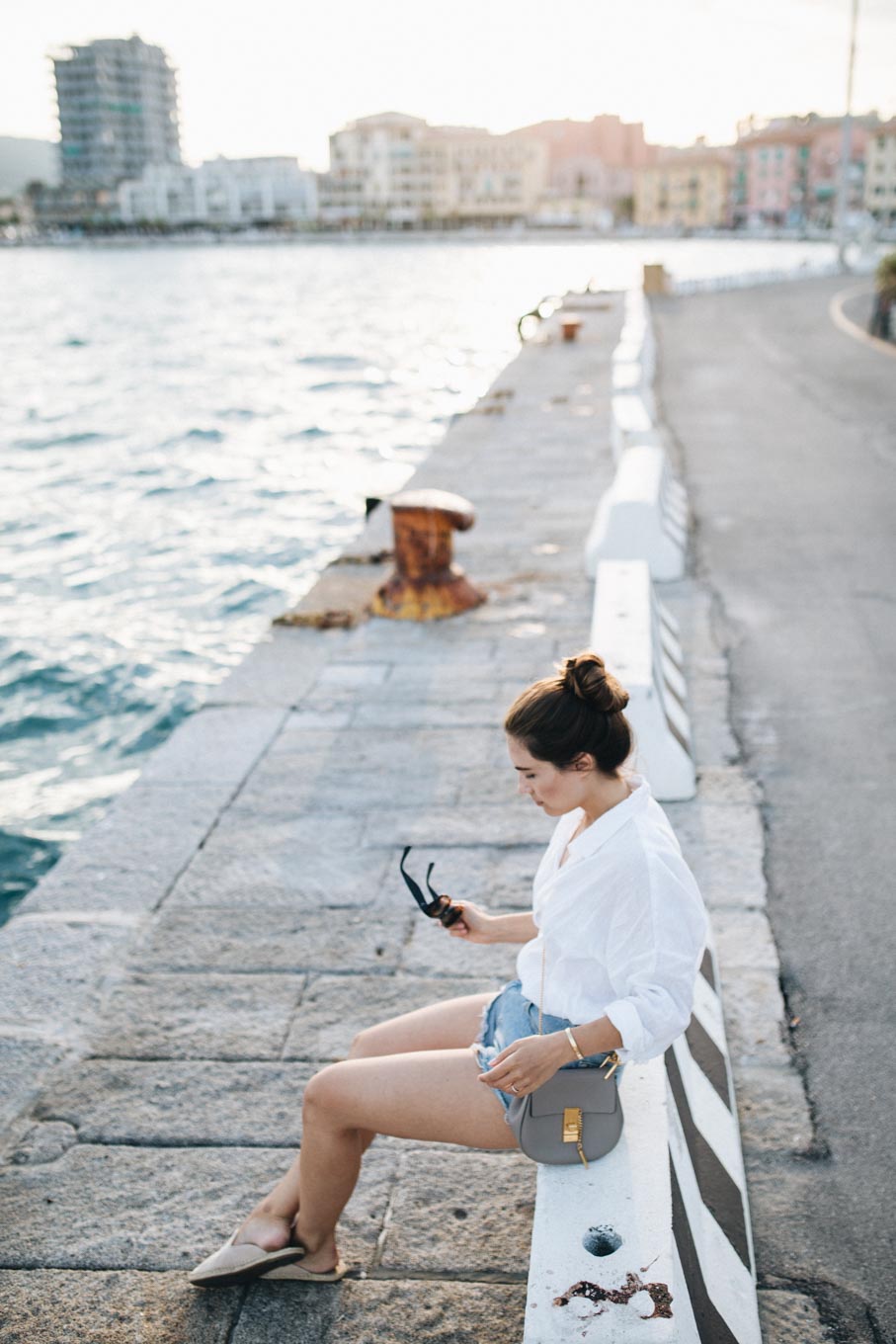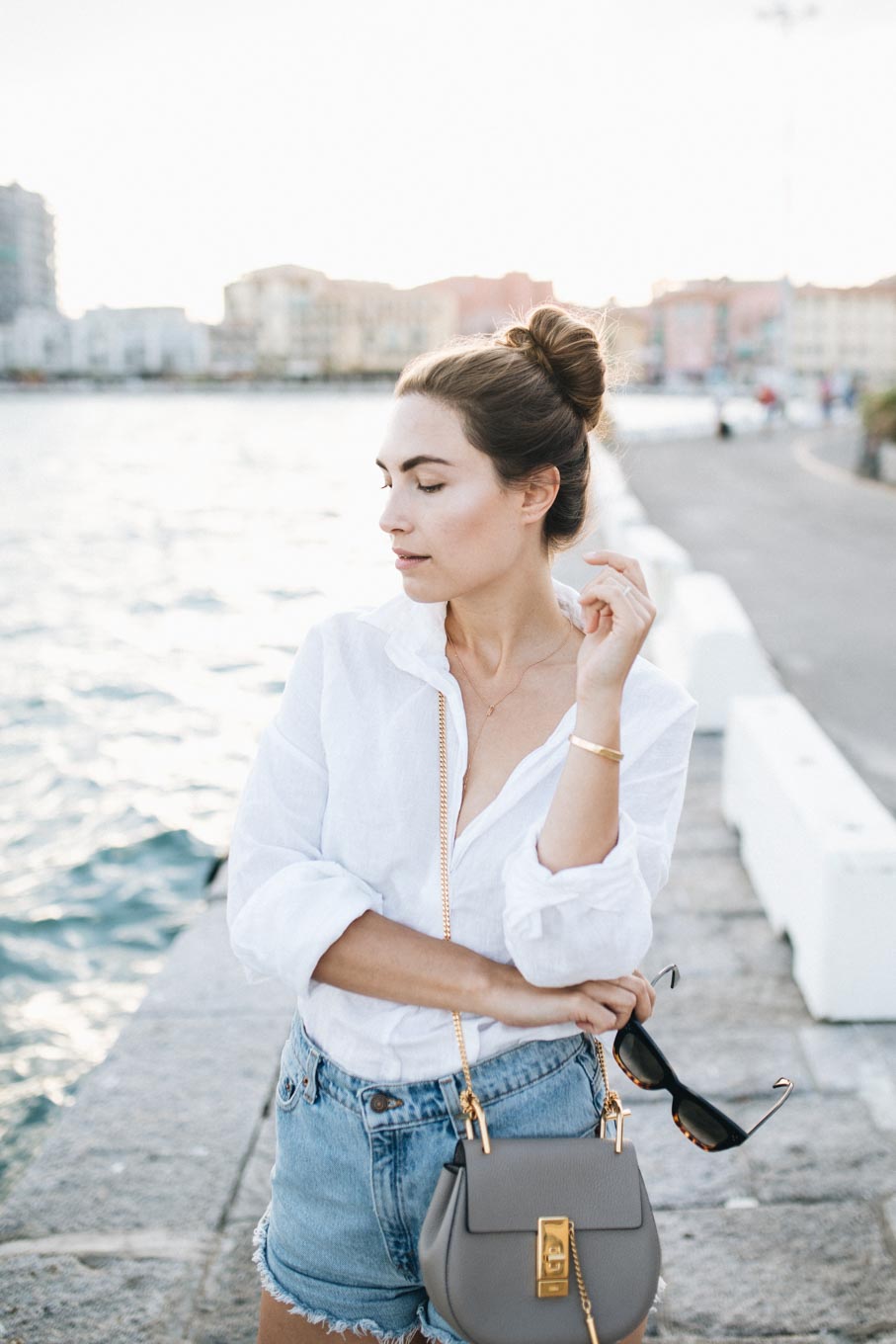 ---
Zara linen shirt (similar here) | Levi's vintage shorts (similar here) | Steve Madden slippers | Chloé Drew bag
Find some similar styles here: