The Pants You Need For Fall
As I'm typing those lines I'm actually wearing a turtleneck sweater due to a sore throat and the 0°C the weather forecast predicted this morning. Looking back at the photos we took last week I'm wondering whether my sore throats stems from walking around with a crop top in October? Nevertheless, I guess my inner summer child just wanted to break free one more time this season and show some skin. Also, maybe I just wanted to show off my tan belly, because let's be real: when am I usually this tan in October?
Anyways, I think it's safe to say that this was definitely the last appearance of the crop top this year and all outfits that are yet to come will be a lot more covered. However, those wide leg trousers are not about to go away anytime soon. In fact, I'm so in love with their style (and comfort!) that I ordered a similar pair this week. Do you know those few favorite pieces that you keep wearing and wearing all over again, but you're secretly dreading the day already when they'll just be worn out and you'll have to part with them? Well, these pants are one of those pieces for me. So when I saw a similar pair of palazzo pants online, I hit the "buy now" button as fast as I could to secure my relationship with those pants.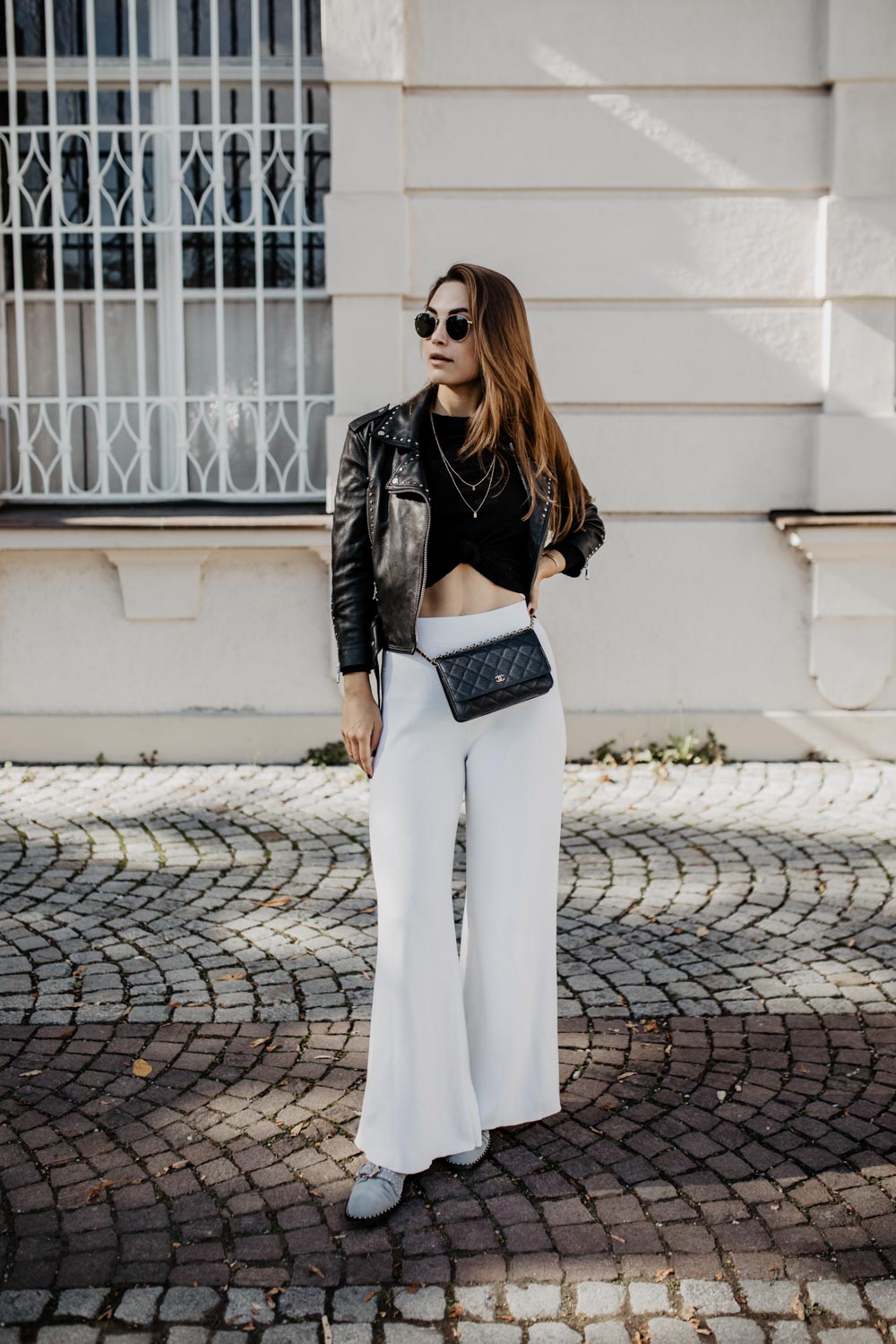 On a fashion unrelated note:
There is so much going on behind the scenes of You Rock My Life at the moment that needs lots of planning and organization (and also requires lots of time), and I can't wait to share it with you. Meanwhile, there is so much content in the pipeline that I don't even know where to start… But I'm currently in the process of sorting it all out and am very excited for the upcoming weeks – more blogging is definitely on the agenda again and it sure is good to be back.
This being said, I'd like to thank you all for sticking around here and understanding that I took a little time off during our wedding and honeymoon. Having this little spot here to share my thoughts and everything that inspires me with you means so much to me, and I'm feeling very honored and grateful for everyone who is stopping by here. Without you, this would just be a very lonely diary, but each and every one of you contributes to make this site what it is today. So – thank you, from the bottom of my heart. YOU rock!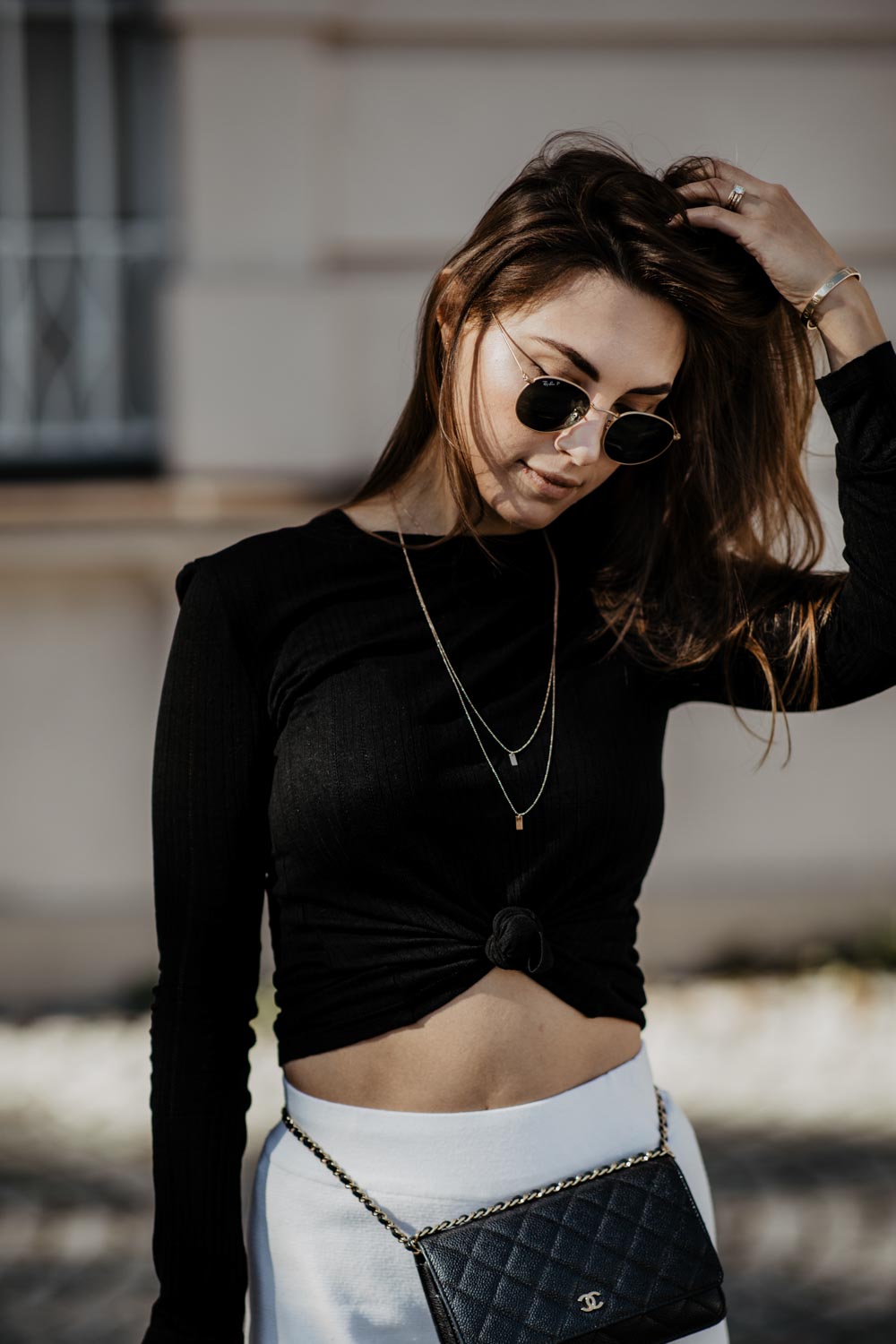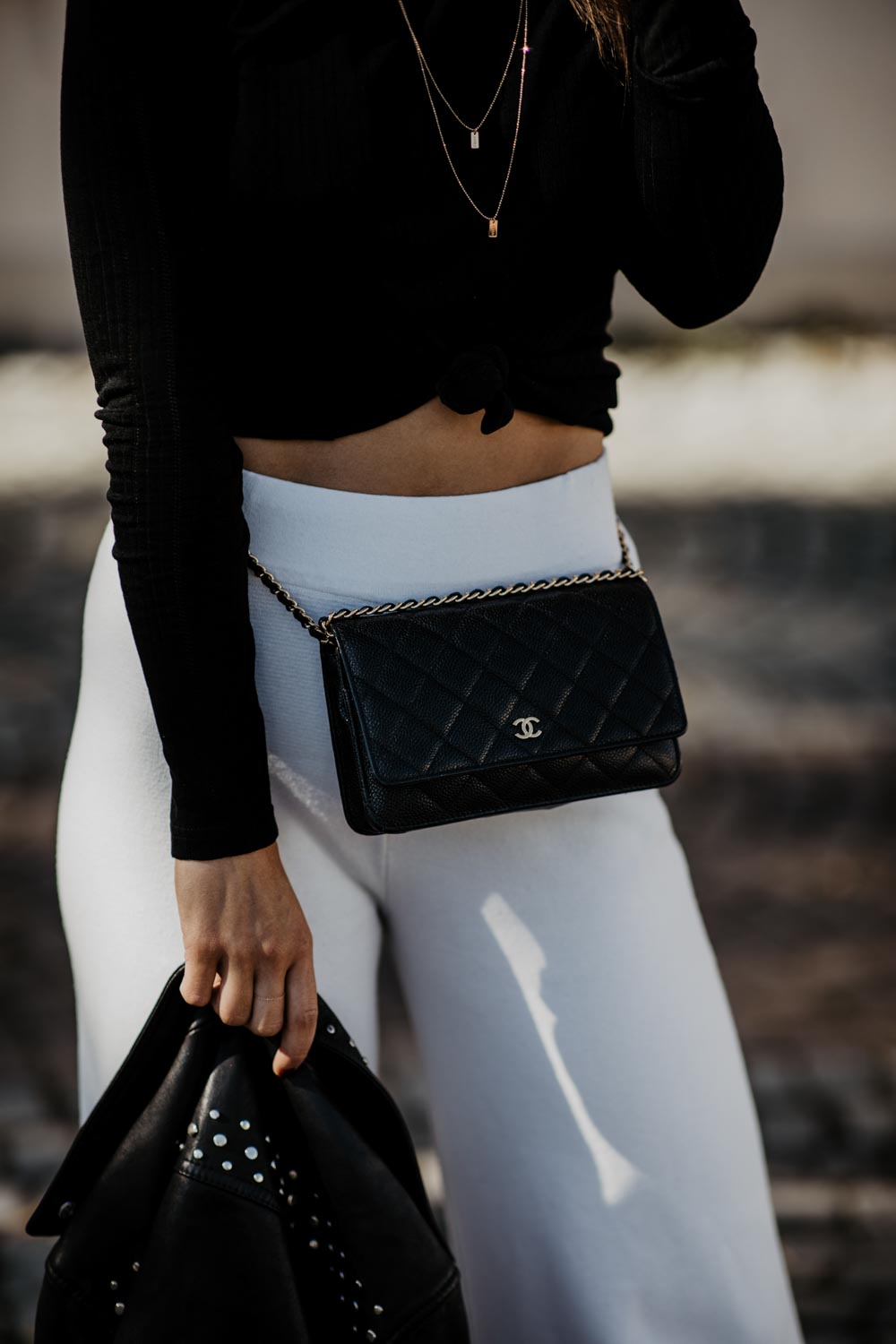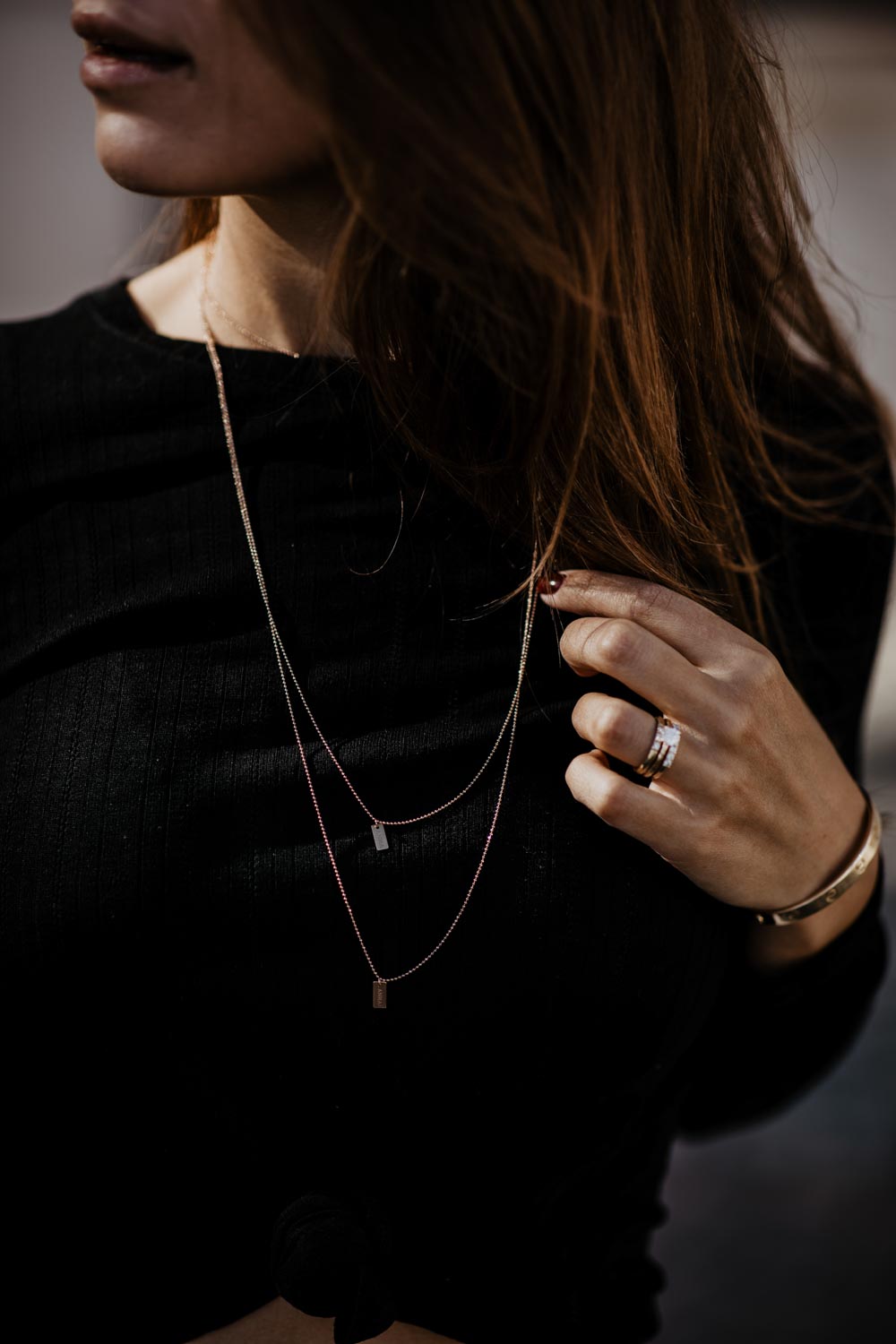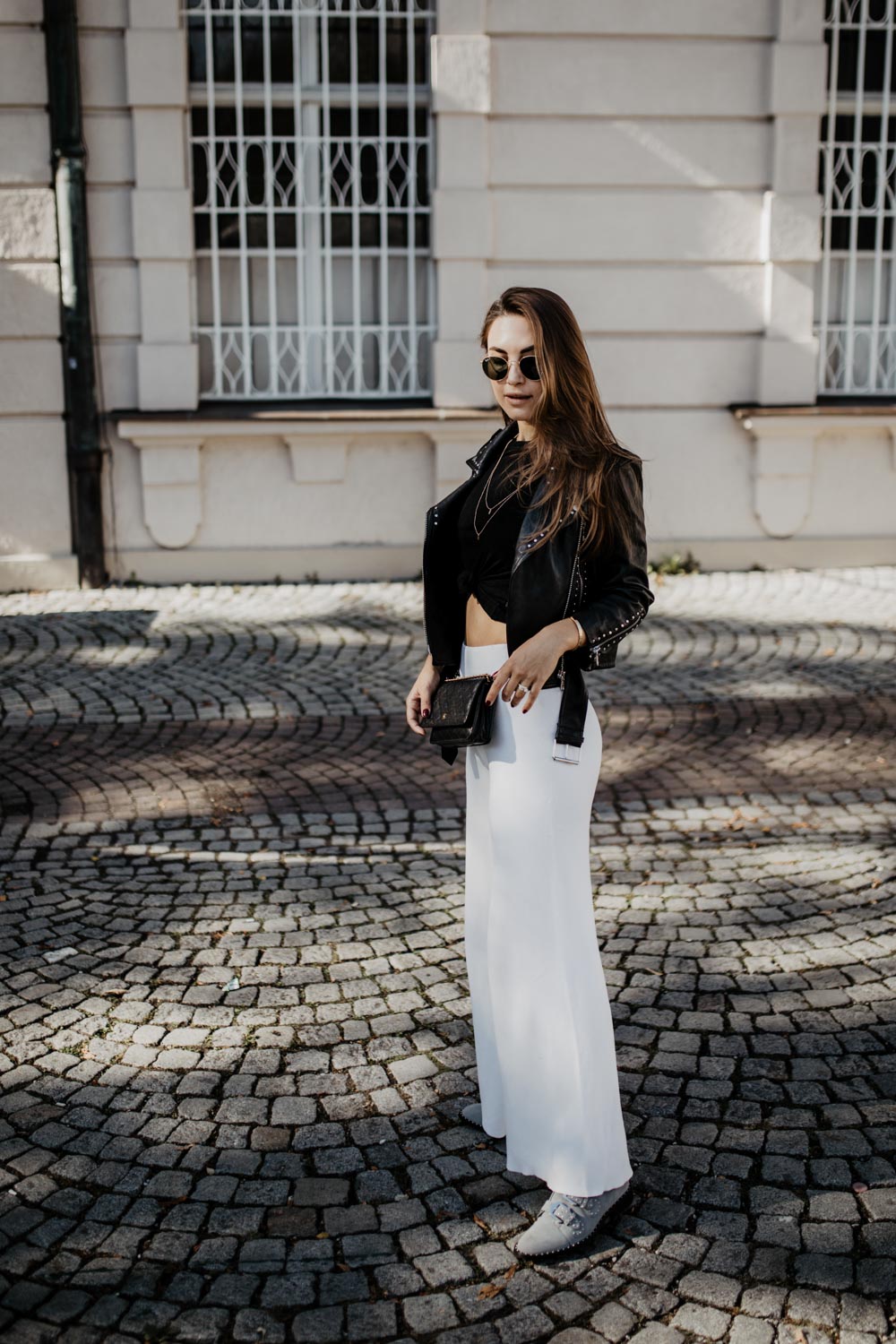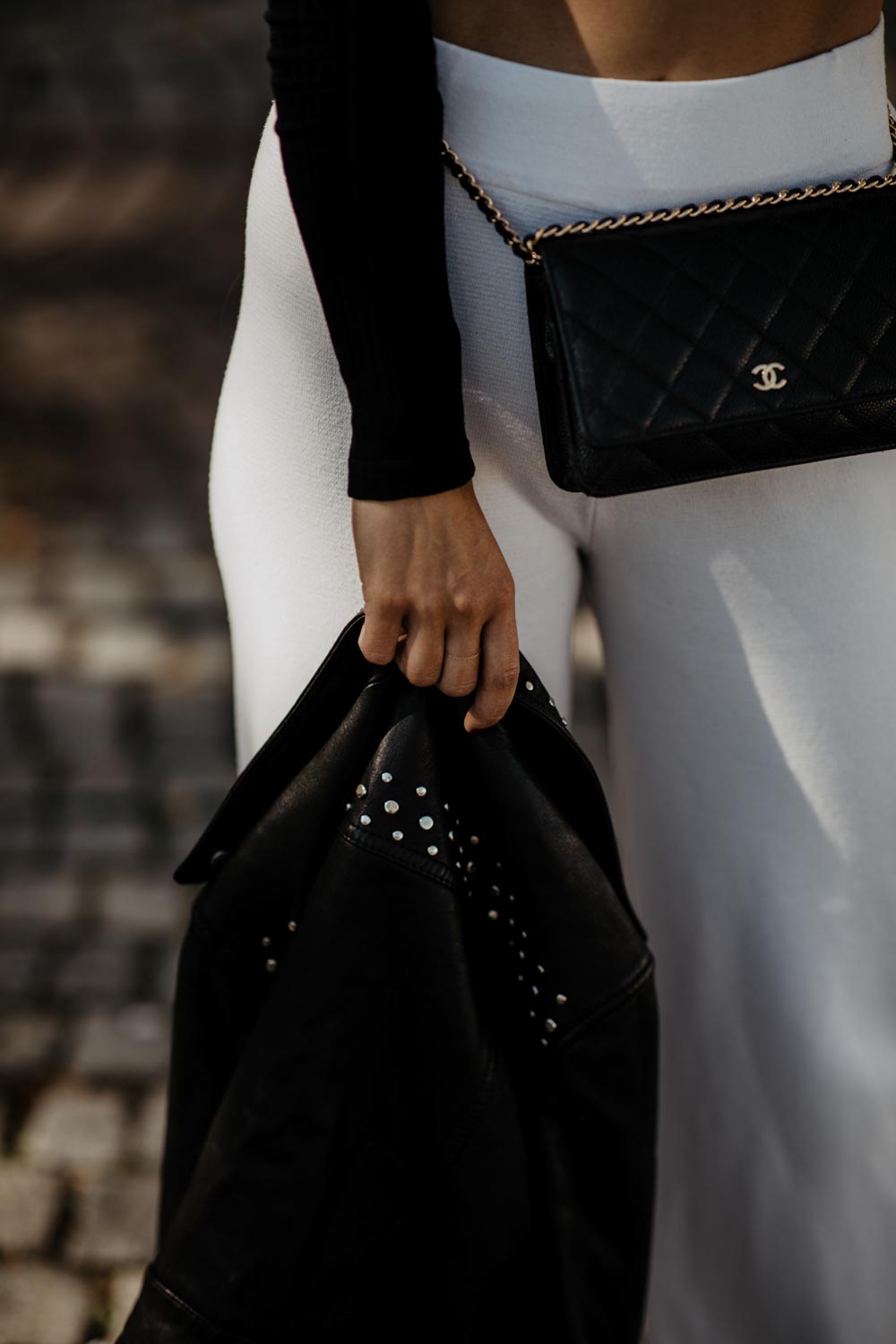 ---
SET leather jacket (similar cool version here) // ZARA pants (old, but this version is everything!) // Edited shirt (PS: get 20% off everything for the next 3 days with the code E20NW) // Givenchy boots (black version here) // Chanel WOC (pre-loved here)// Ray Ban sunglasses // Anna Inspiring Jewelry Eve necklaces (short and long) // Anna Inspiring Jewelry Mara Mini Hoop + star, x stud
Shop the post: