What would Carrie do?
Rumor has it that you can learn everything you need to know about modern love from an episode of Sex and the City. I'm not too sure about that, but I'm most certainly sure that it's true for everything you need to know about fashion. Ever since Sex and the City had its debut in Germany in 2001, I've been a big fan of the show. Back then I was way too young to understand what was going on, and I was probably also way too young to watch it, but I've been admiring Carrie Bradshaw for her looks and outfits from day one on. My little fashionista heart skipped a beat when I saw her walk in closet in her tiny NYC apartment, and I shamelessly blame her for my bag and shoe addiction.
I remember watching episodes of SATC with an open notebook next to me, scribbling in quotes she said and jotting down outfit ideas – I guess one could say those were the early beginnings of the desire to write my own blog. Although the much loved show has been off the air for more than a decade, I still love watching old episodes and sometimes when it comes to fashion questions, I ask myself "What would Carrie do?" This is exactly what happened when I spotted those Zara shoes a couple of weeks ago. I saw them on some other bloggers already and totally fell for their untypical boho style. So I ordered the shoes online and when they arrived I wasn't sure about them at all anymore, because – my feet looked huge in them. After a little test spin in our apartment and trying them on with a few outfits, I remembered one of my favorite Carrie quotes:
The fact is, sometimes it's really hard to walk in a single woman's shoes. That's why we need really special ones now and then to make the walk a little more fun.
Although I'm not a single woman anymore, the walk is still hard at times. And walking in special shoes sometimes really makes a big difference, right?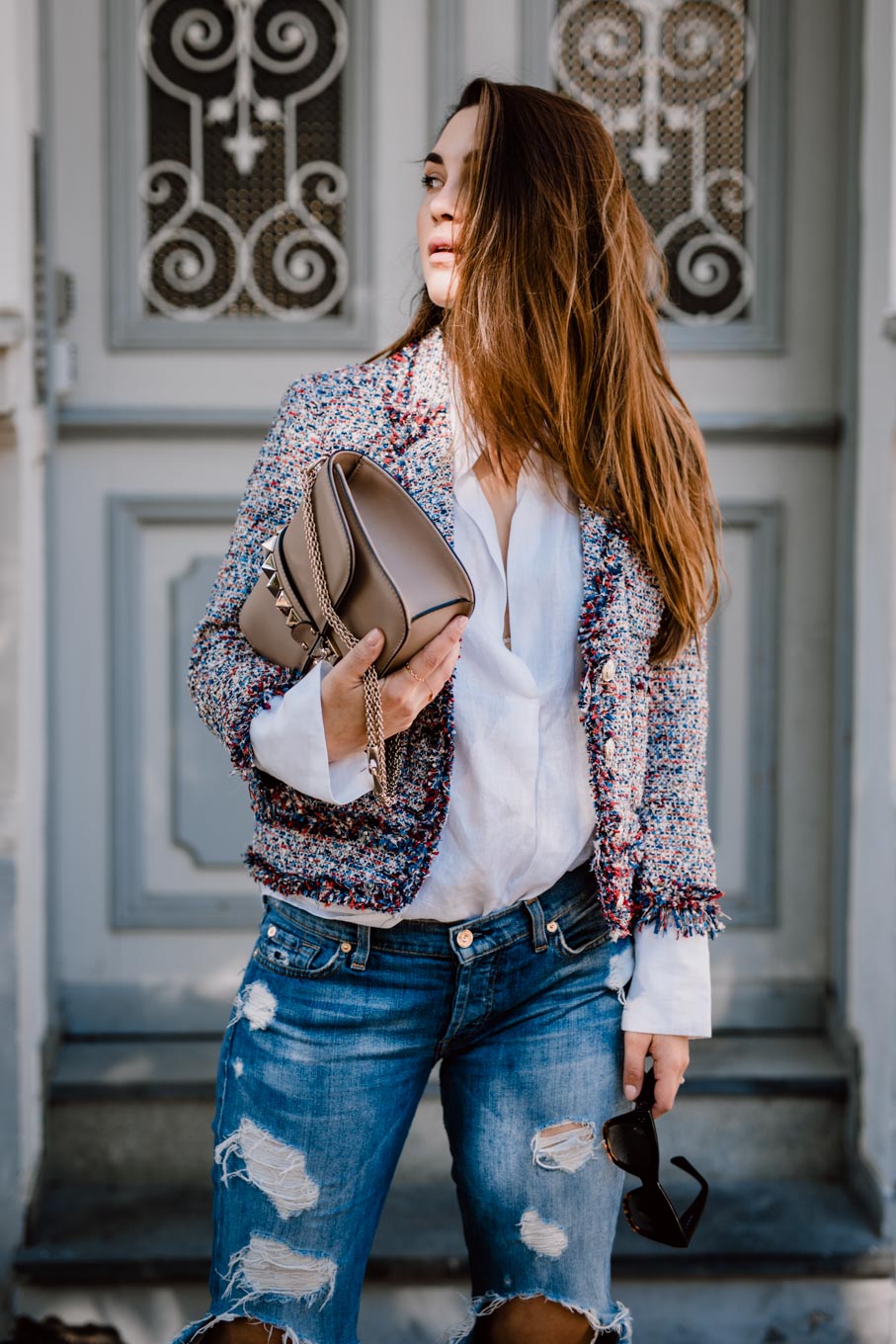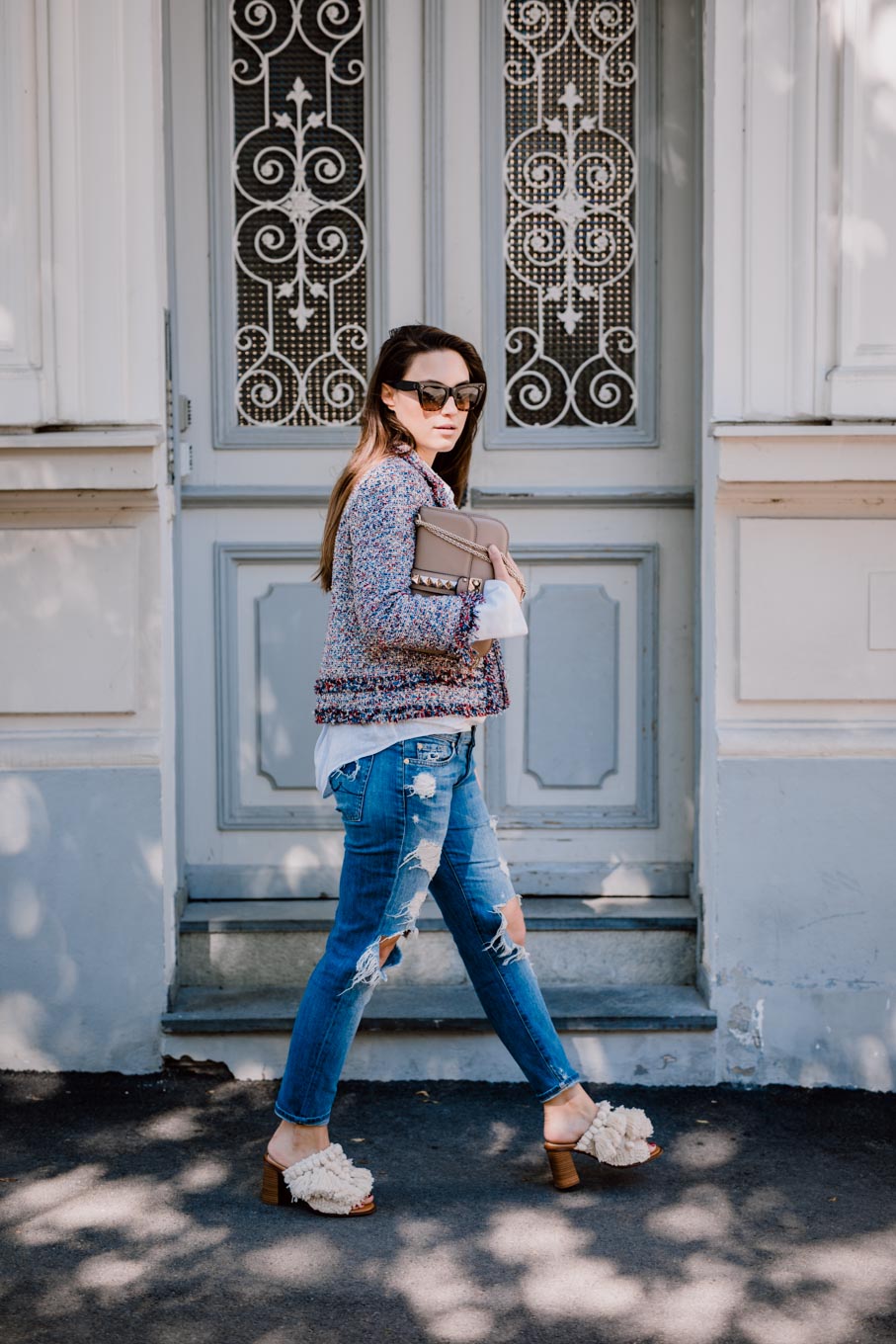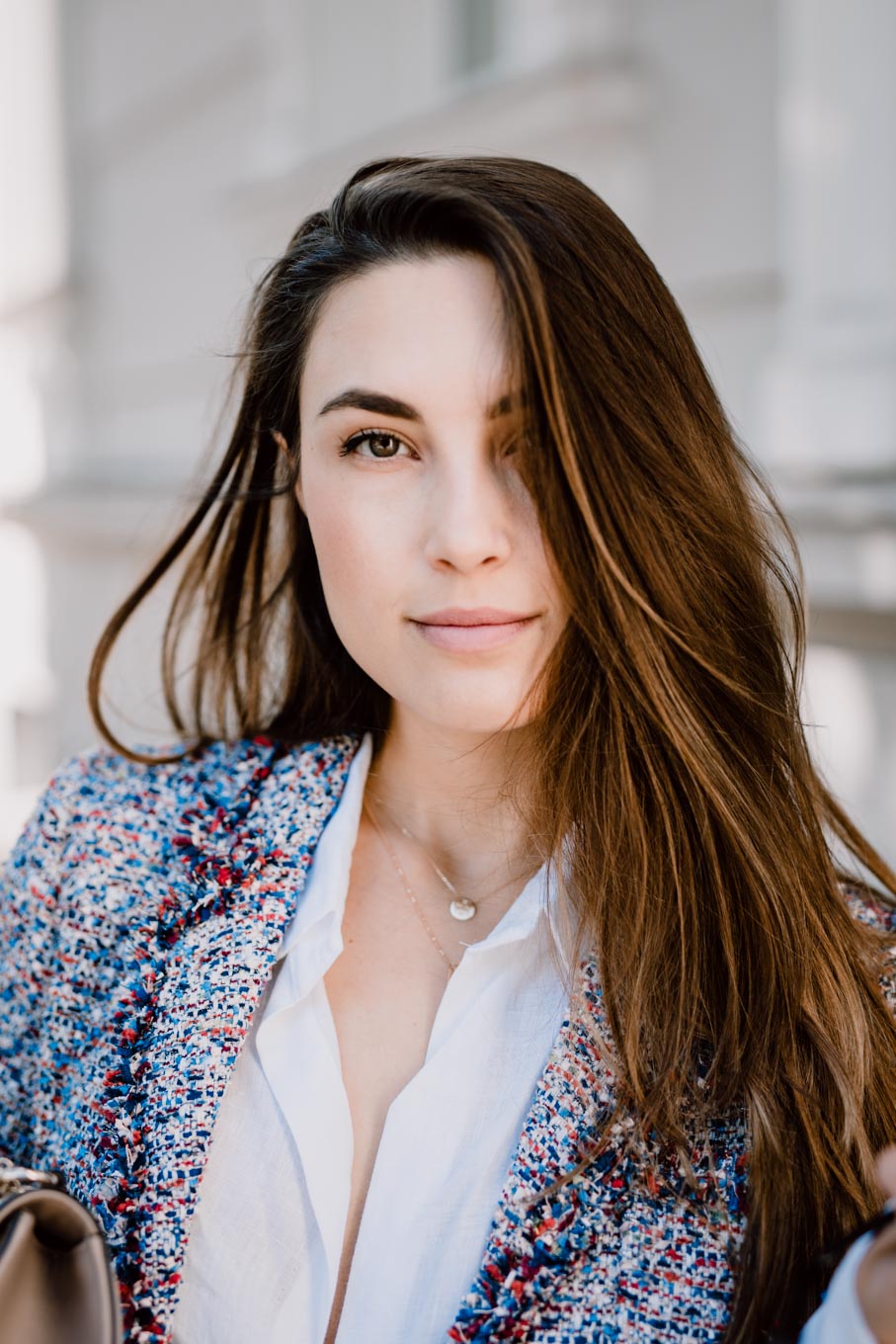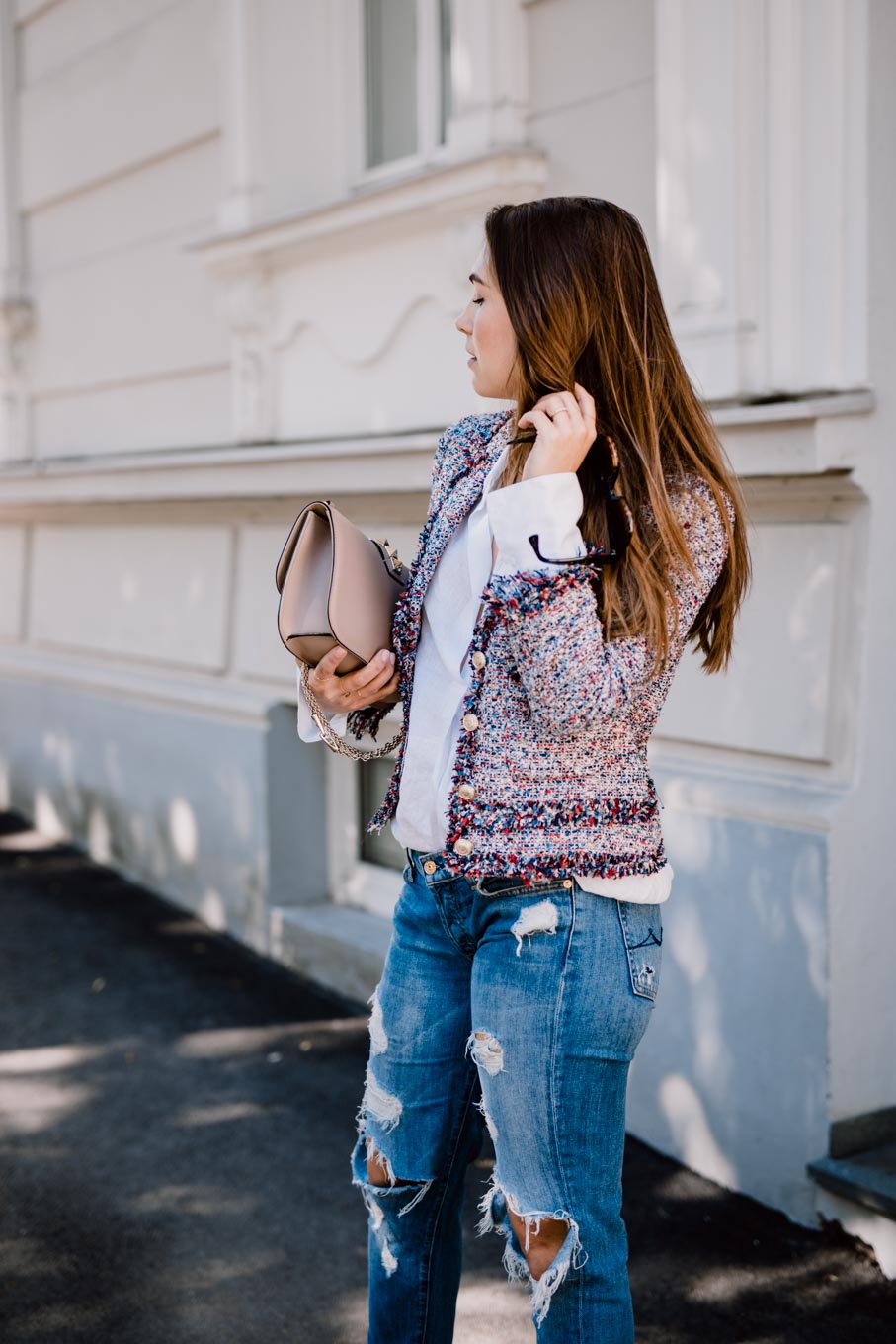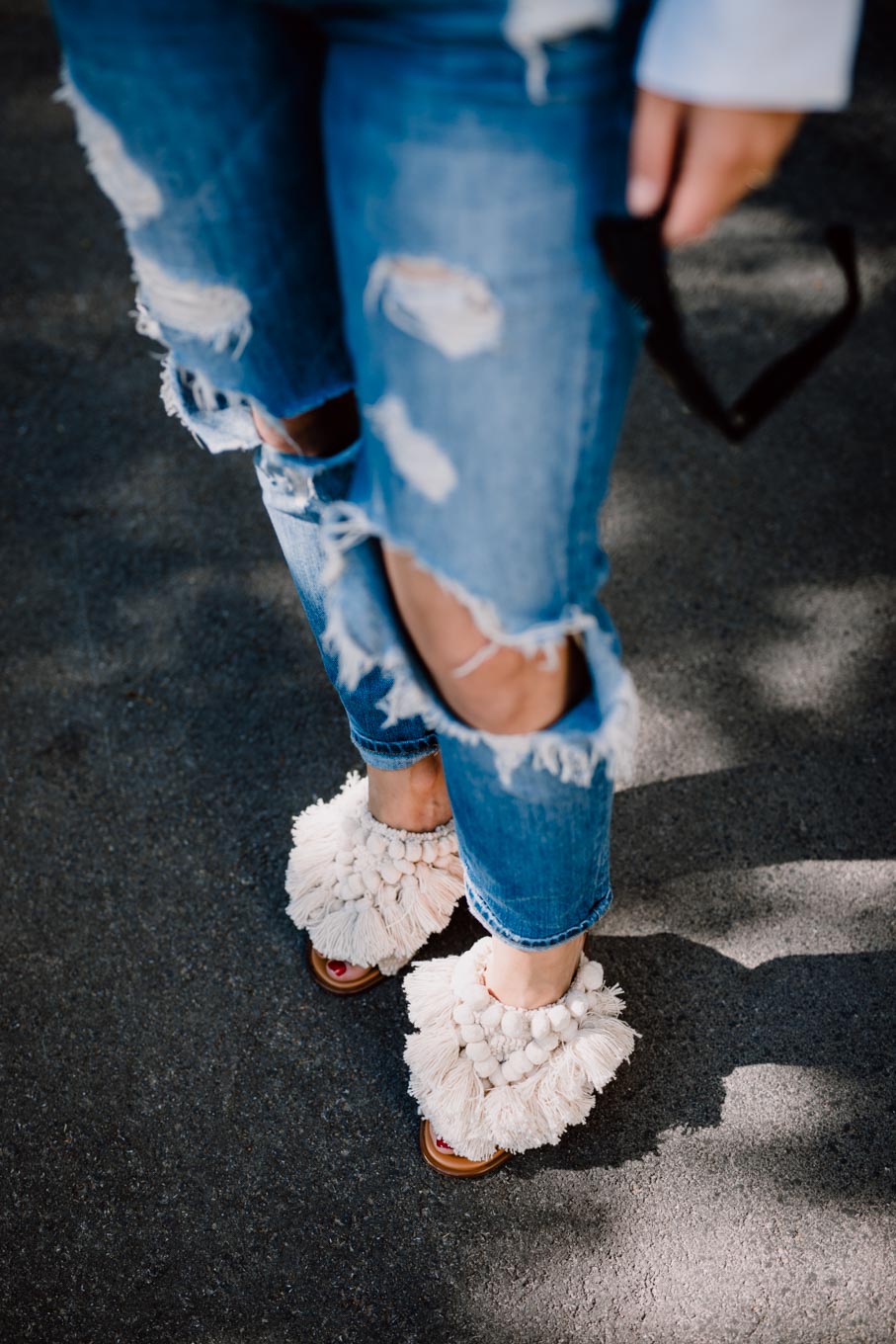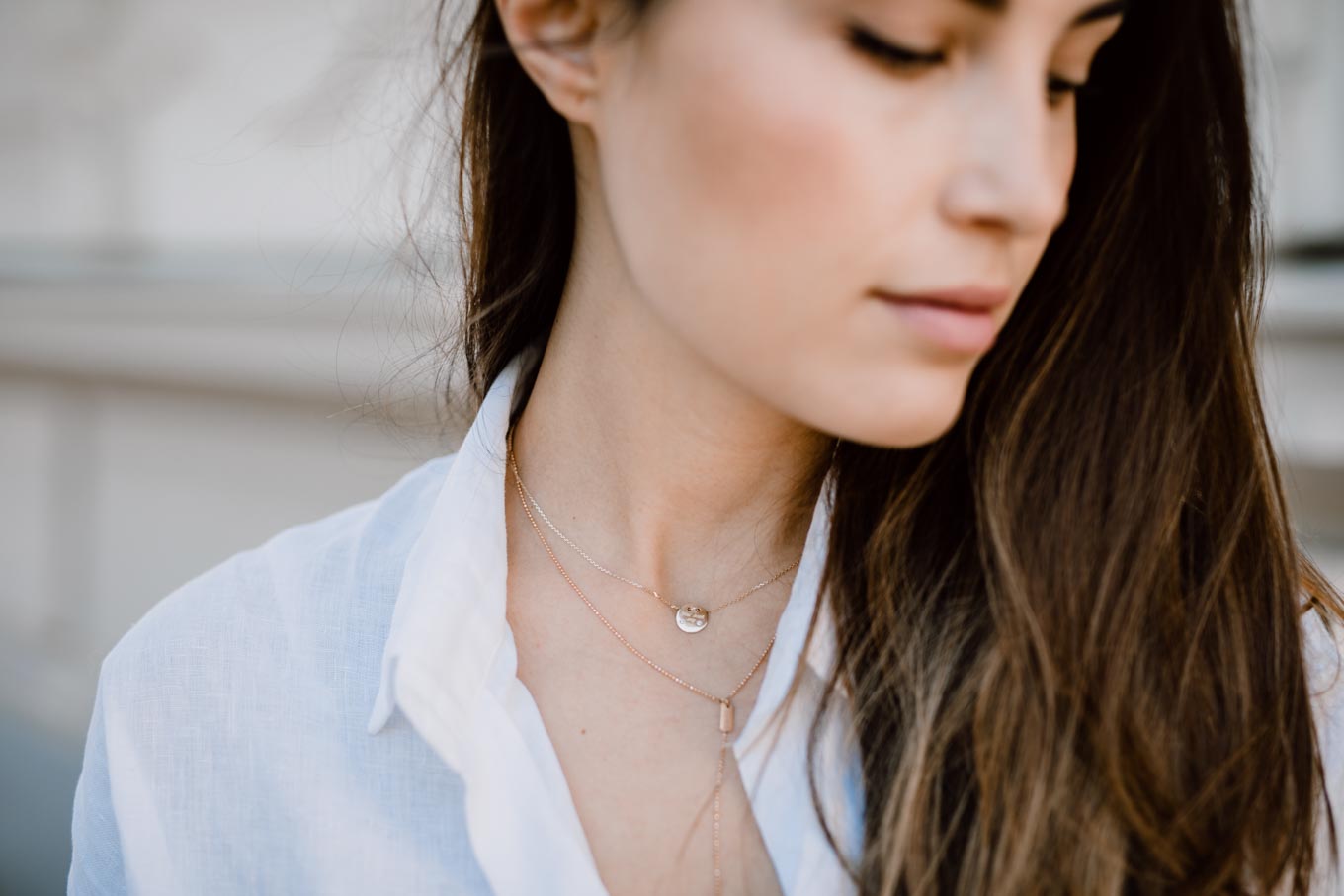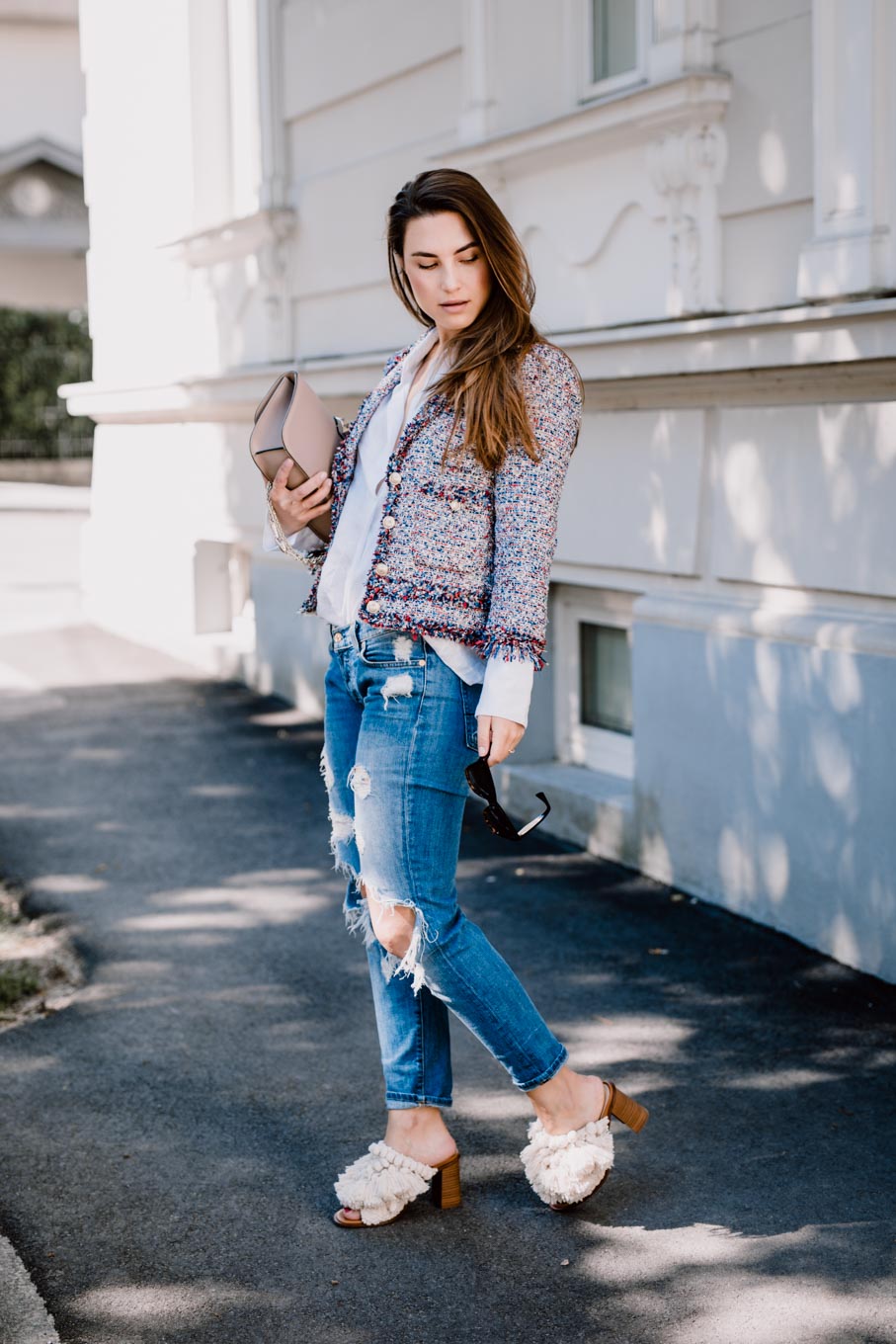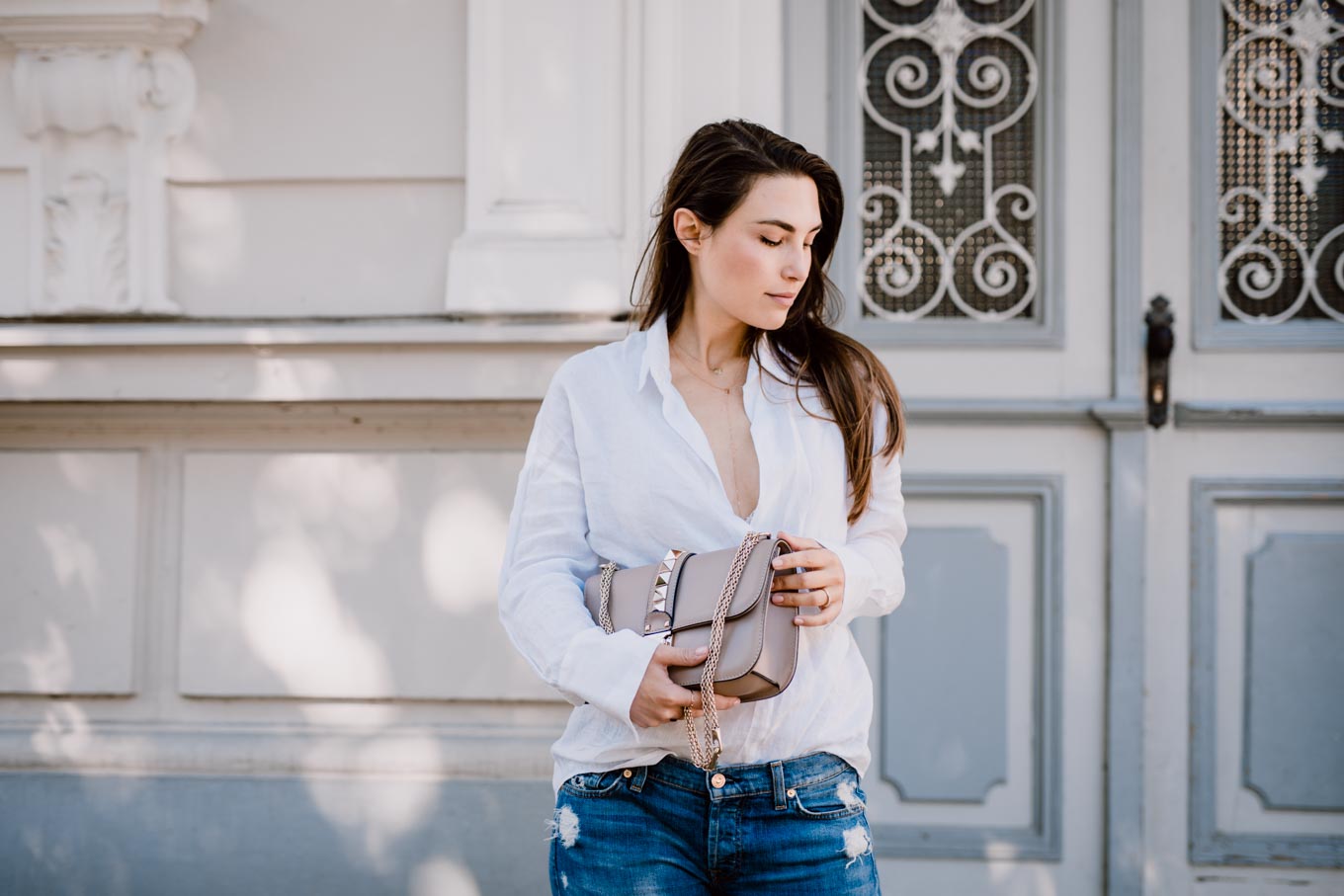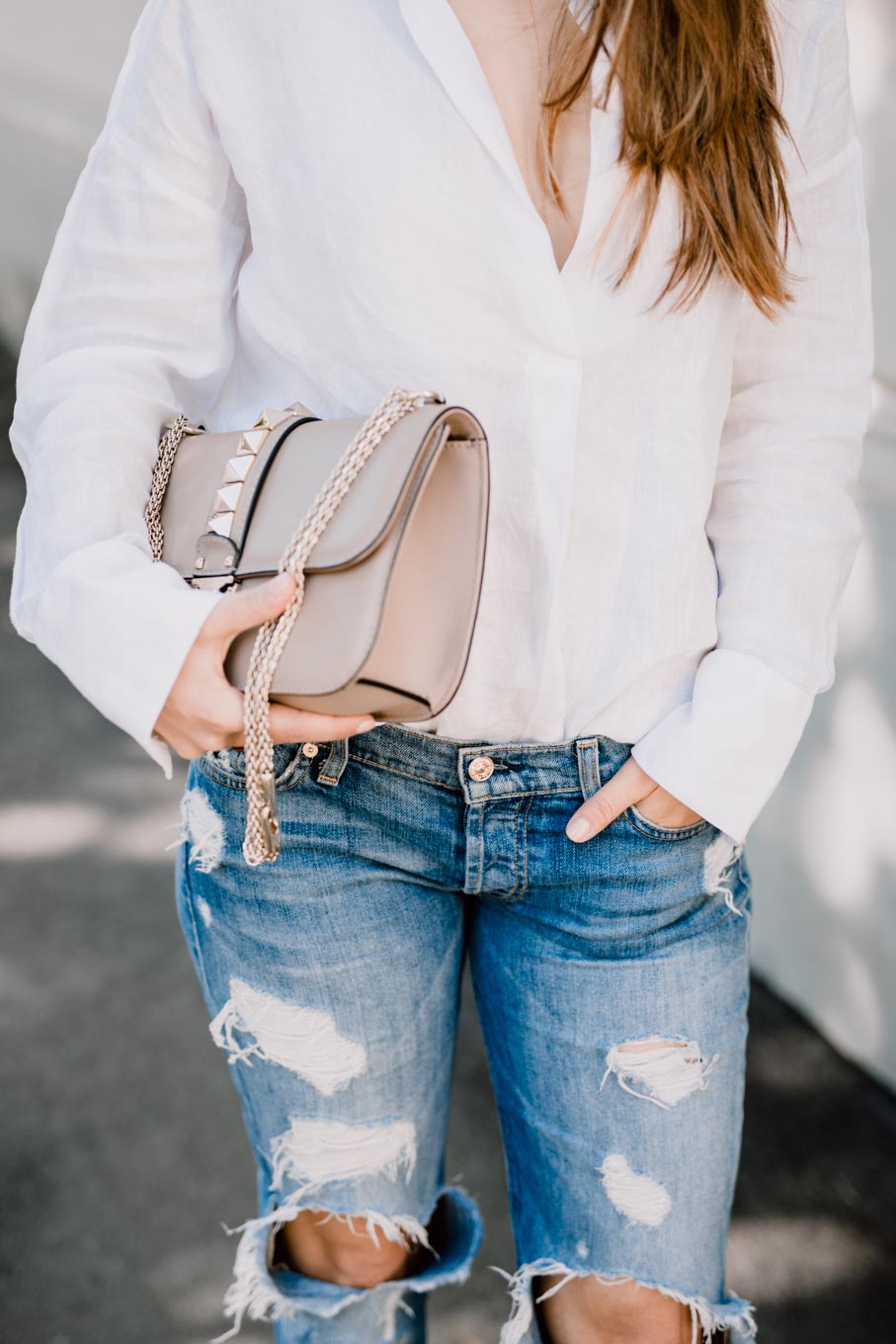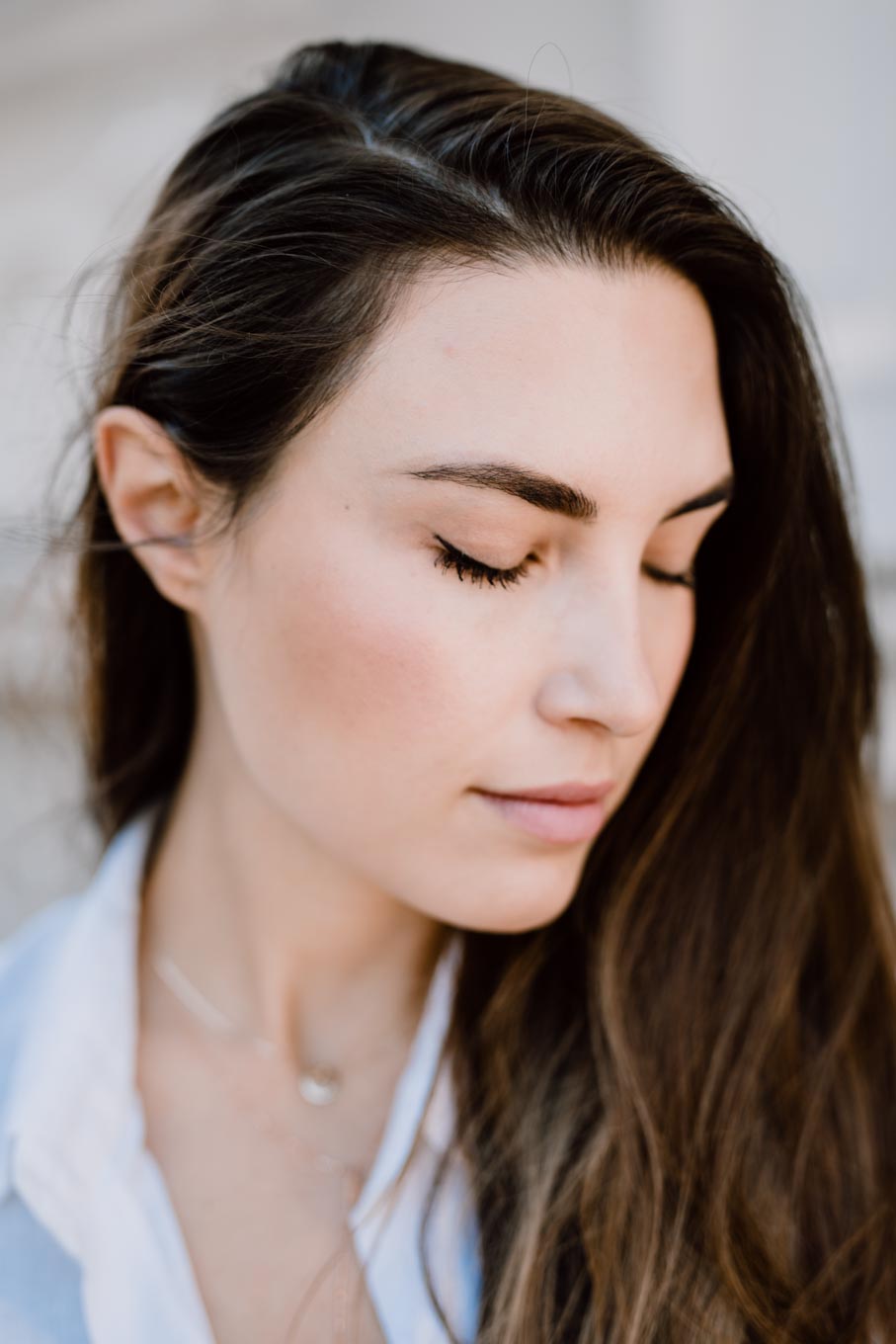 ---
shoes – Zara // jacket – Zara (similar here) // jeans – 7 for all mankind (similar here)// bag – Valentino // bag – Mango // long necklace – Anna // short necklace – Schneider Salzburg