Food For Thought:
About life, decisions, and putting yourself out there.
This whole blogging thing is a funny one, isn't it? A few years back when I first thought about starting my own blog, I had this idea in my head that it would be so cool to have a little space out there in the world wide web that you can call your own. A place to jot down thoughts, share moments of your life, things that make me happy, stuff that inspires me…
Without a detailed plan about where I was going with it, I finally started working on my blog exactly one year ago, until I had the guts to hit the publish button in July 2016. That's not even a year ago, and so much has changed since then.
During this time, I have realized how much I like sharing bits and pieces of my life over here. I have realized that it makes me happier than I thought it would. I have also realized that this little space has the potential to become a a full-time job, and at the same time I have realized how much work it really is to maintain a blog and feed it with great content. It actually requires so much attention, that I have decided to give my dreams a go and focus on blogging full time. I left my job, changed my plans and turned my life upside down. 
2017 is going to be a big year for Patrick and me. Probably the biggest of them all so far. It already brought lots of changes starting with the decision of being self-employed and focussing on the blog. Which also came along with the decision to stay in Salzburg and pursue my career here, instead of choosing to go to Milan for a Master's degree. It's been a tough decision, but in the end, it was also very easy. I've been drawing mind maps, listing pros and cons, talking to everyone who's opinion I appreciate and discussing it all over again with Patrick during late night heart-to-hearts.
And in the end it all came down to this:
If you never try, you'll never know.
The Master's degree was something I've been wanting to do for some time now, I also had to apply one year in advance and it was a big and tedious application process. But once the final acceptance letter arrived in my mailbox, my heart didn't skip a beat. Because at the same time, the first company reached out to me and asked if I'd want to collaborate with them on my blog. And this on the other hand felt like kissing the sky.
The final decision was made when Patrick came up with the idea of only listing "pros" for both options – staying in Salzburg and focus on the blog, or going to Milan to do a Master's degree. So this is what we did, and at the end of this exercise the pros for staying here overweighed all of the pros of going for the Master's degree.
Looking back, I now see how much I personally learned from it. First of all, it was the first decision in terms of life directing changes that I have made completely on my own. Up until now, my parents were mostly very involved in helping me make my choices – no matter if it was choosing the right college, or later on Uni, or if it was about applying for various jobs.
Secondly, and that's probably my biggest learning of this whole process, I loved hearing everyone's opinion when I told my friends and family about the two options I had.
Funny enough, the opinions on whether to take Option A or B were very equally spread. However, it made me realize something…
Some people have a general fear of trying something new, of seeing things in a different perspective, and most of all – the fear of failing. It was interesting to see who advised me to go for the safer option – i.e. doing a Master's degree – and who affirmed me to go for the riskier option.
I am by no means a psychologist who could now draw any scientific conclusion from this, but I personally was able to gather some key take-aways for myself.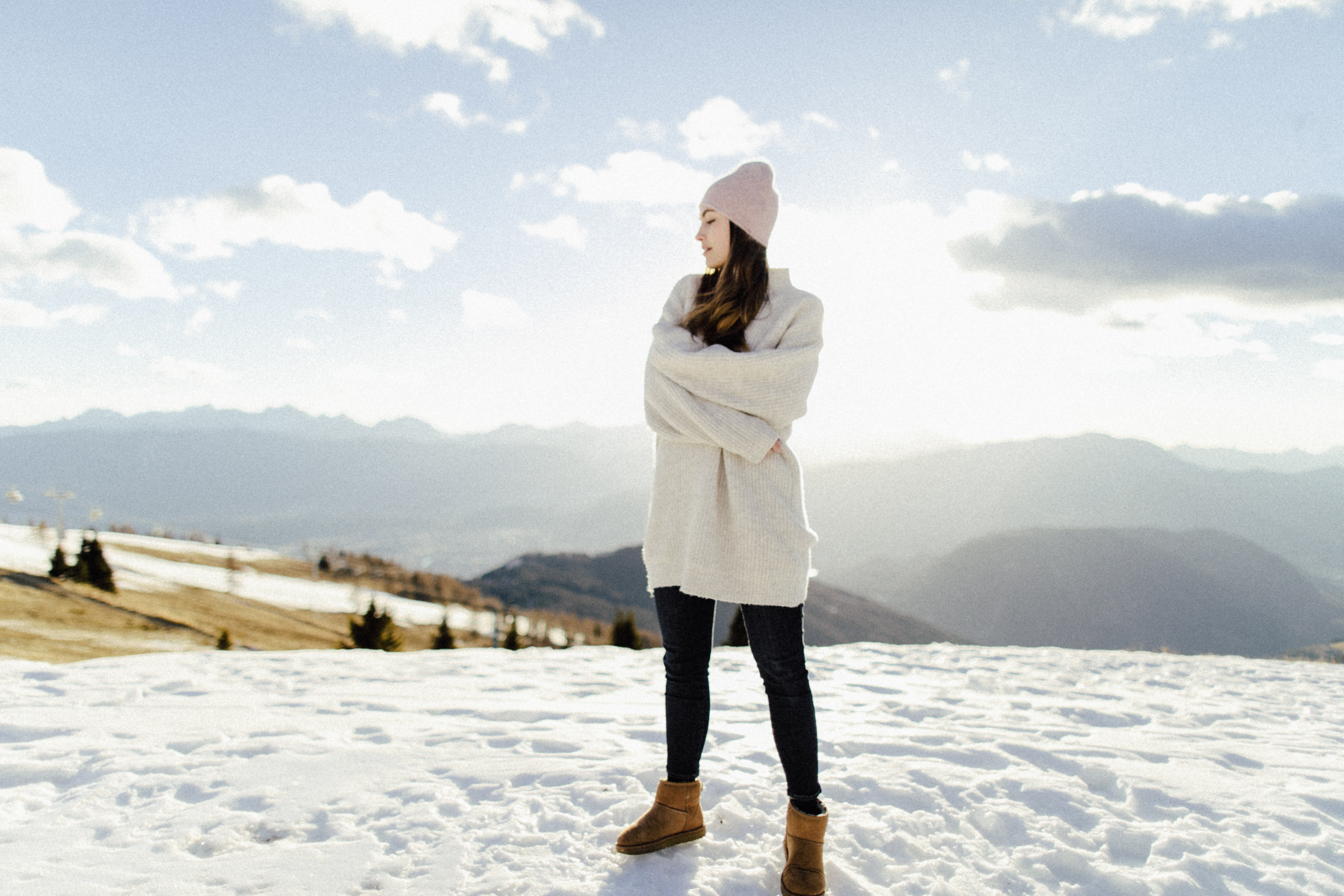 I think it's sad that sometimes we seem so caught up in our daily routines and the picture we have about our life – or let's say the picture of "how our life should be".
Sometimes I have the feeling we tend to forget that life happens behind the screens we're staring into the whole day, and that there are more options in life than the one we chose in the first place. Or at least, there are additional options if we are not happy with our current life.
I believe it's our own decision what we do with our lives, who we surround ourselves with, and what it is that makes us happy. Same goes for what we make a living with. If you've always been dreaming of starting a career as a photographer – go do it. If all you want to do is spend your day with dogs – why not find a way to make a living with it? I
know it's a lot easier said than done, but no one is holding you back except for yourself. No one will make the first step for you. Along the way, you will for sure find people who support you in your decisson,  but if you don't decide you want to start something, no one can help or support you in the first place.
One of my earliest memories when thinking back to choosing my "career path" and all the talks I had with my parents about it is this video my Dad showed me first when I was about 15 years old.
It's a video by Alan Watts, an English priest and writer who published over 25 books and articles on topics such as buddhism, zen and religion in general. The headline of the video says "What if money was no object?". Back then I most probably didn't understand half of what he's saying, but somehow these words have been with me ever since. I just recently remembered the video, watched it again, and it spoke directly to my heart.
Anyways, long story short:
I've been receiving lots of questions lately from some of you who were asking what I was actually doing, if I was working somewhere, or studying.
I thought I give you a little insight to it:
I'm officially a full time blogger now, dedicating most of my time to You rock my life, and in addition I was offered the amazing chance to help Vicky & Kathi at The Daily Dose, where I get to write some articles, help with Social Media and most of all spend the best time at the office with these two super girls.
If I made the right decision, you ask?
I don't know. But up until now I didn't regret it once.
For this very personal post I'm showing you some of my favorite photos taken so far: During the Christmas holidays we met up with the amazing photographer duo Carmen & Ingo for a little couple session out in the snow. Here's the result…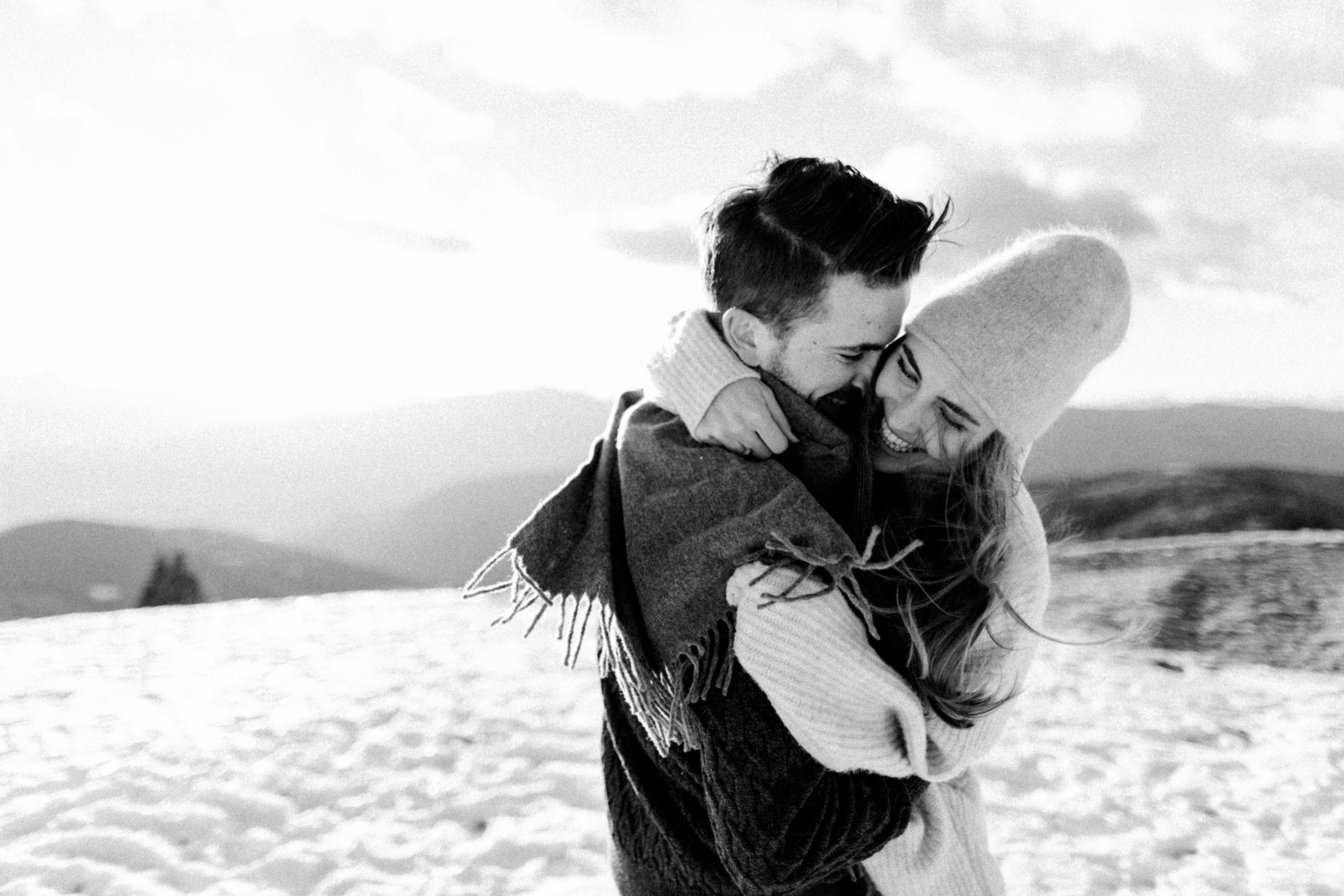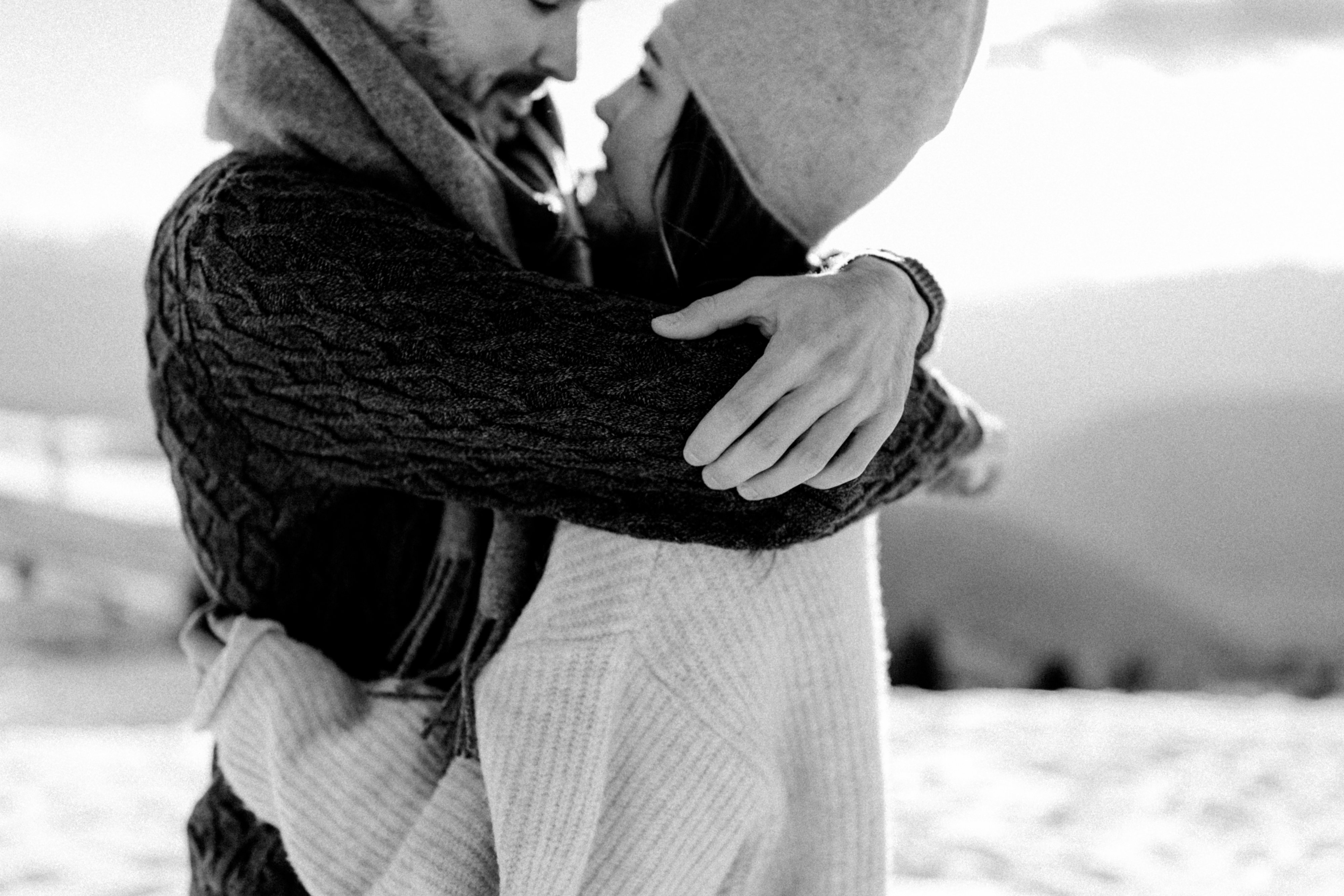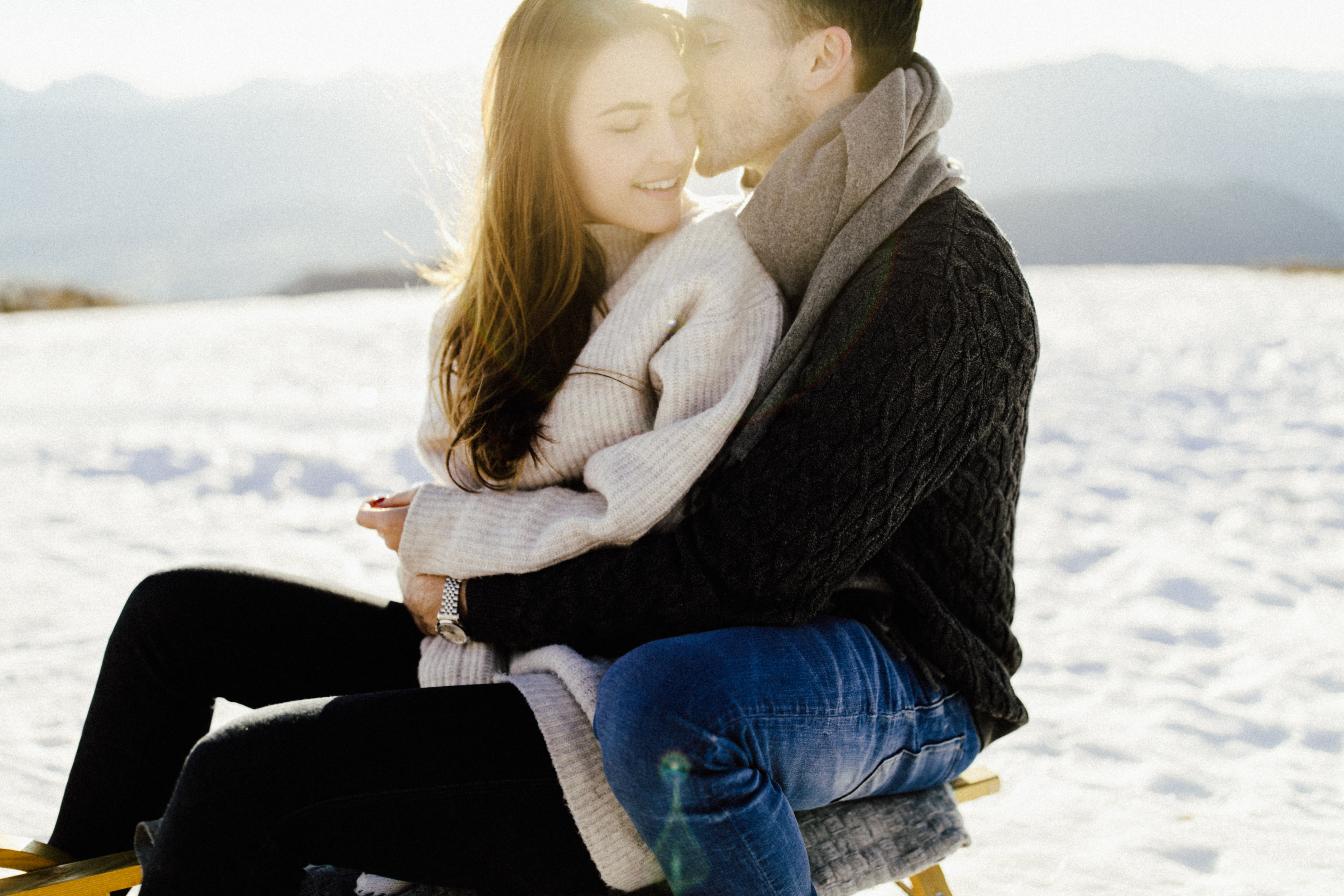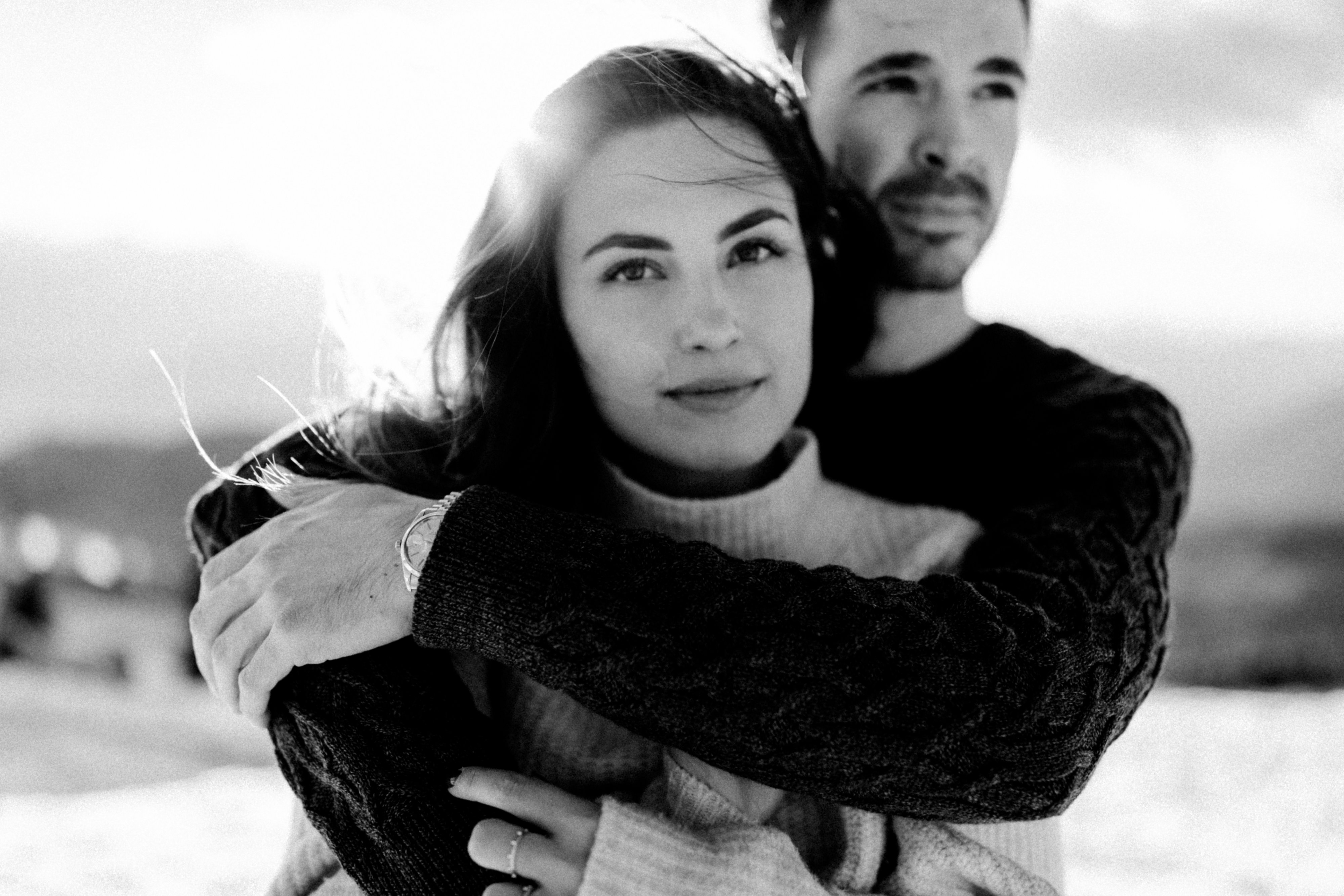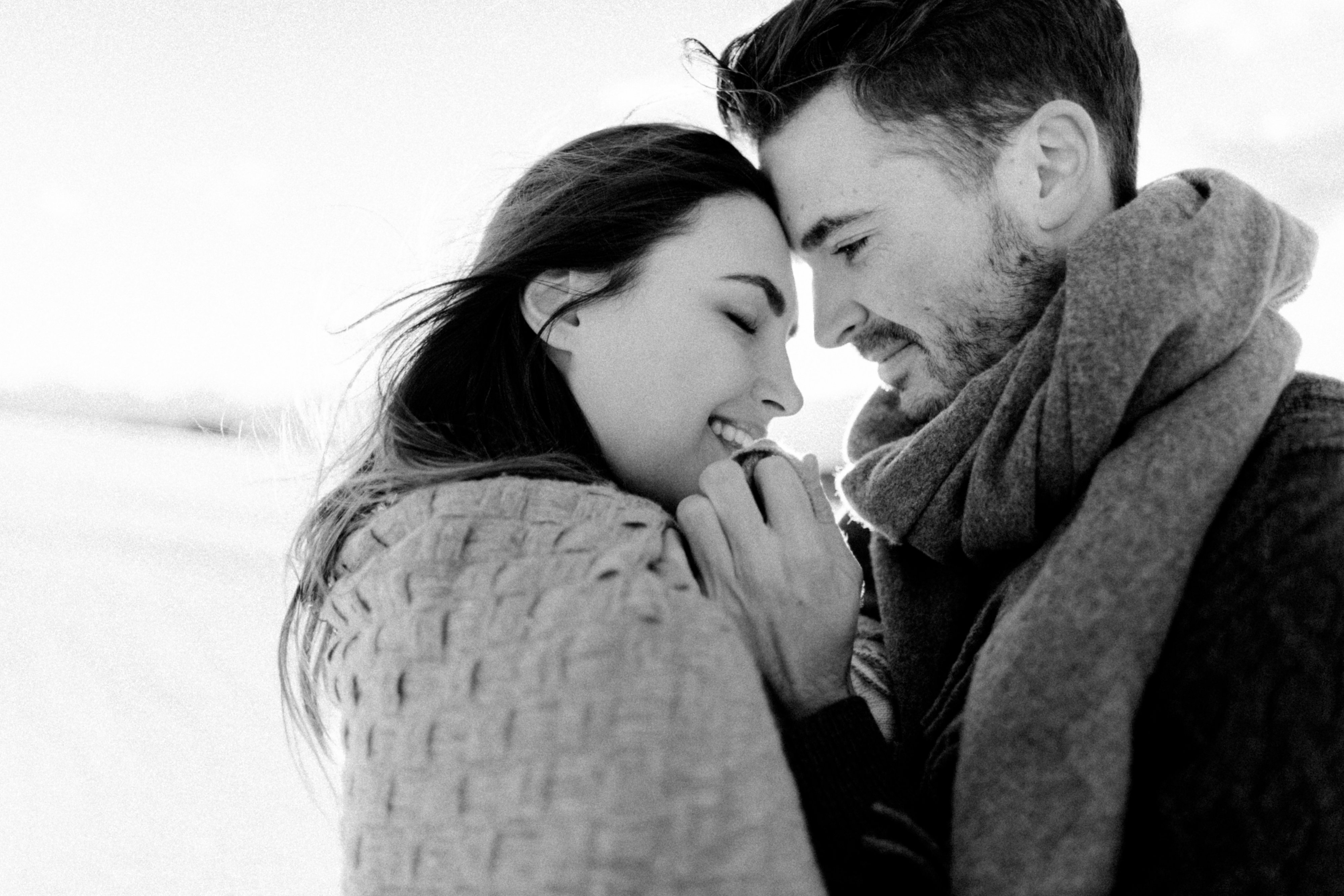 ---
*Thank you so much again for these amazing photos, Carmen and Ingo. ♥