Rain don't kill my vibe!
Let's be honest: who really likes rain? Although I can fully appreciate a rainy afternoon, all cuddled up on the couch and absolutely doing nothing, I am definitely more a fan of sunshine and warm temperatures. Well, I should have done my homework before moving to Salzburg over a year ago… Salzburg, as beautiful and charming as it is, statistically has a total of 140 rain days. Yes – that's a lot. Especially compared to my hometown with about 90 days of rain per year. But since "There is no such thing as bad weather, only unsuitable clothing" you just gotta do, what you've gotta do. In my case: Buy an umbrella! The perfect accessory for rainy days (who would have thought?!) instantly makes any outfit rain proof. Add some red lipstick to brighten up your mood and you're ready to rock even the rainiest day. Don't let rain ever kill your vibe!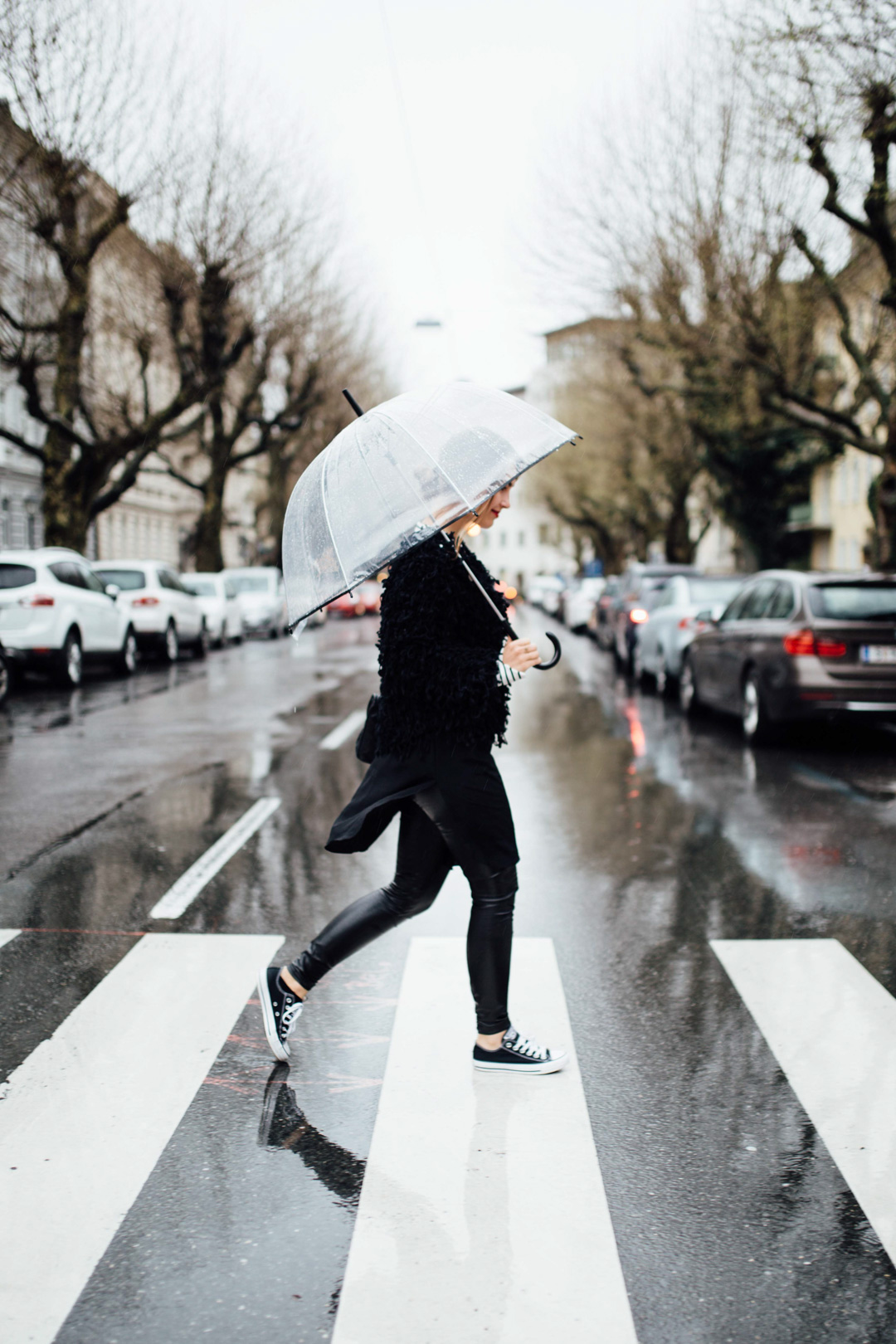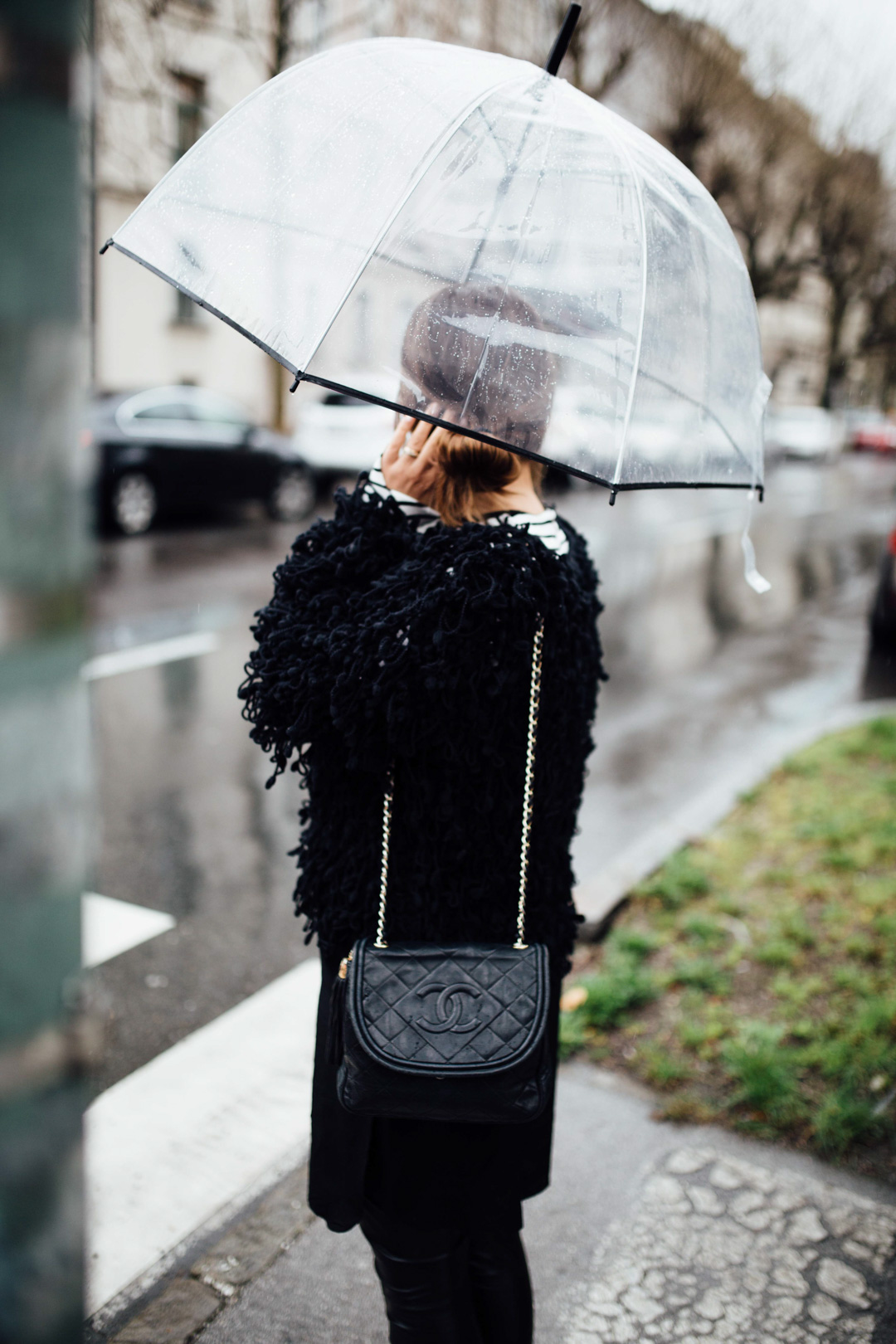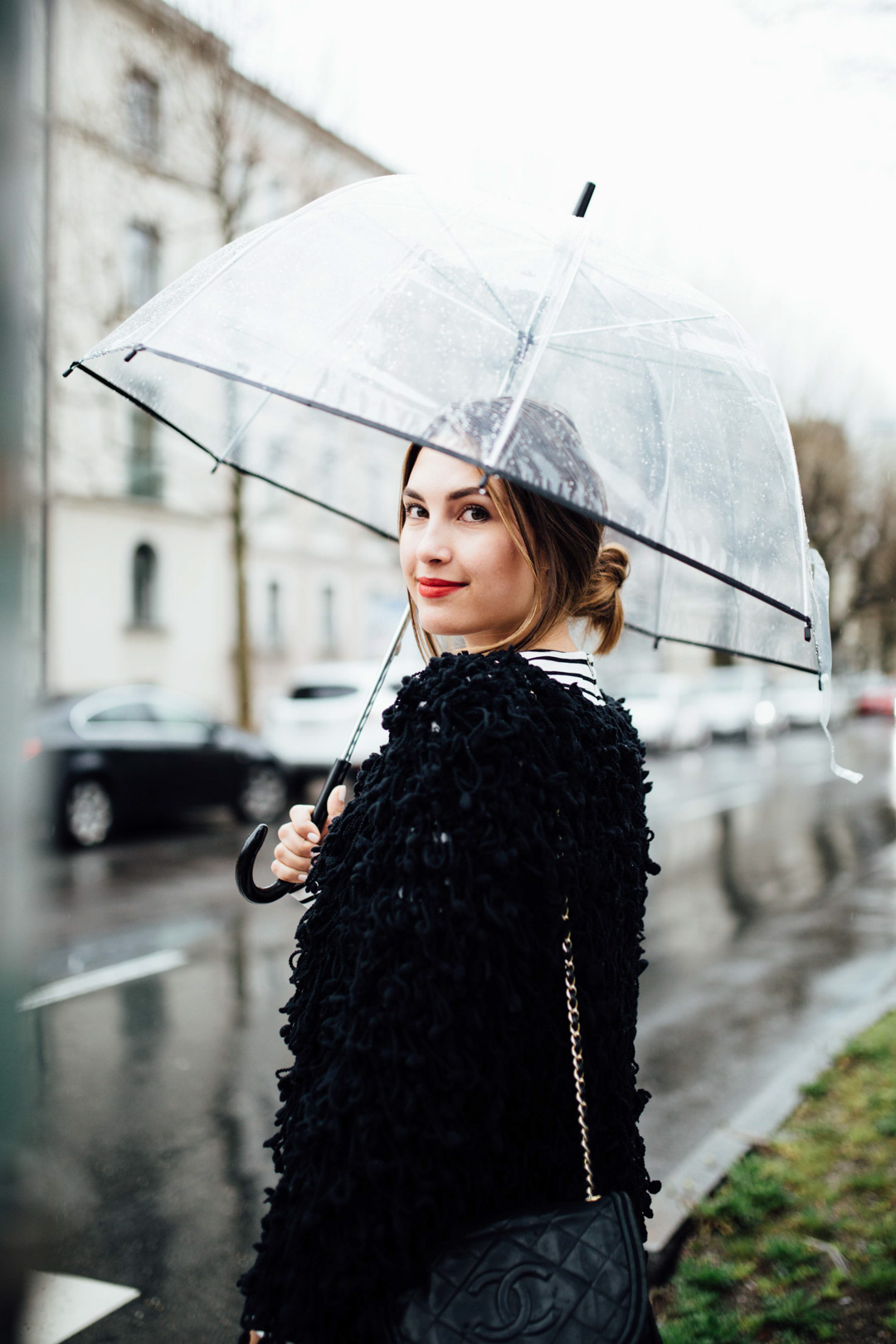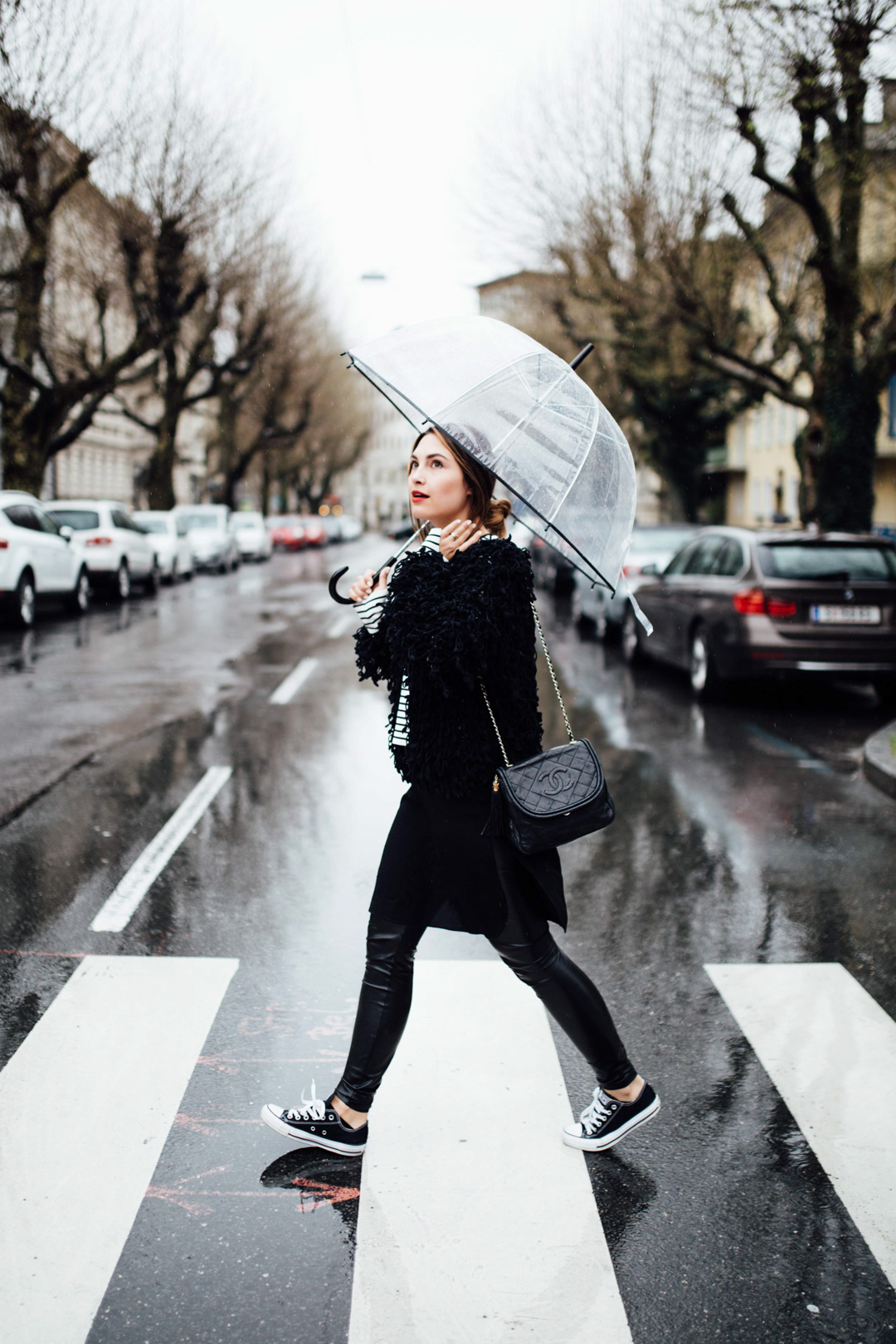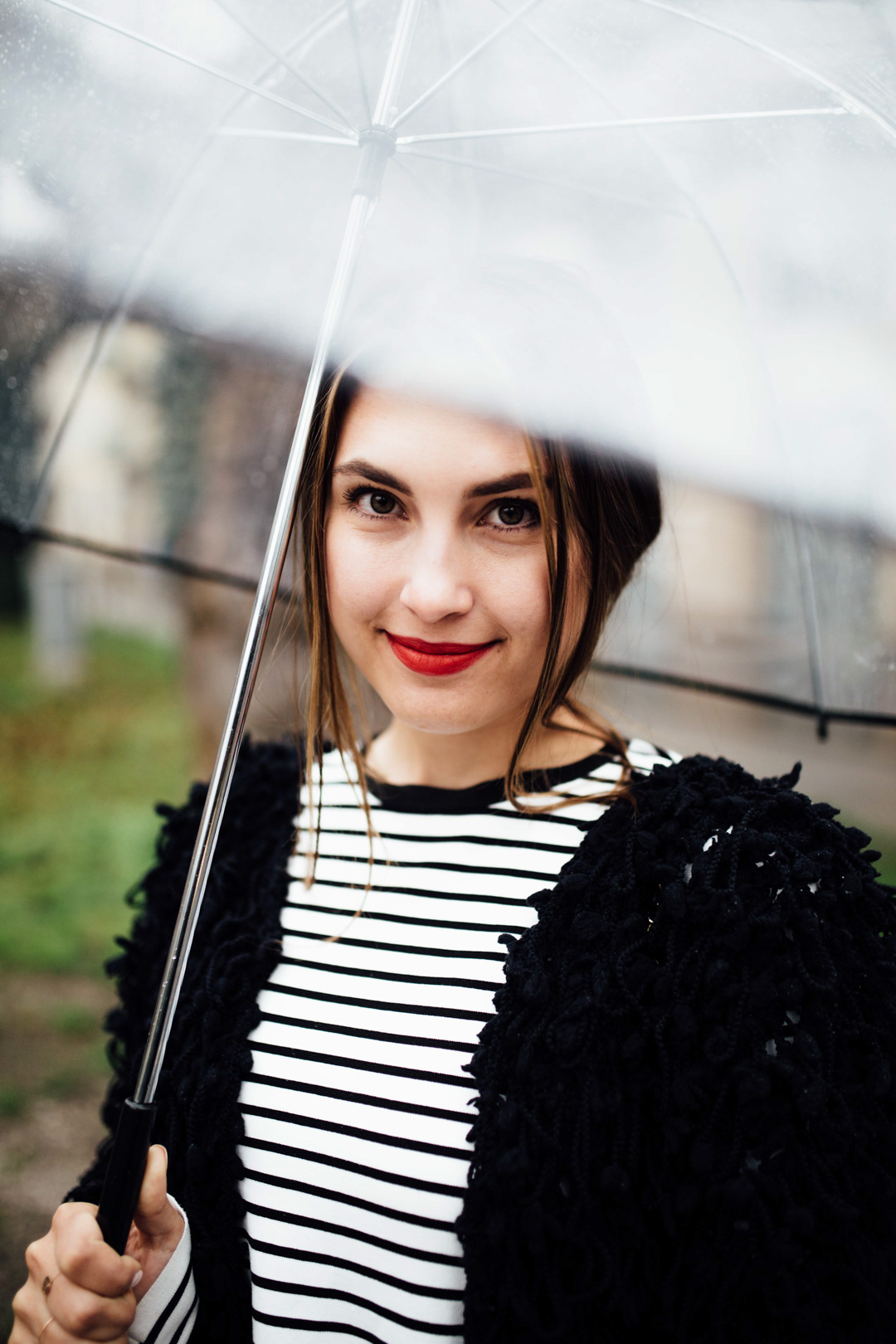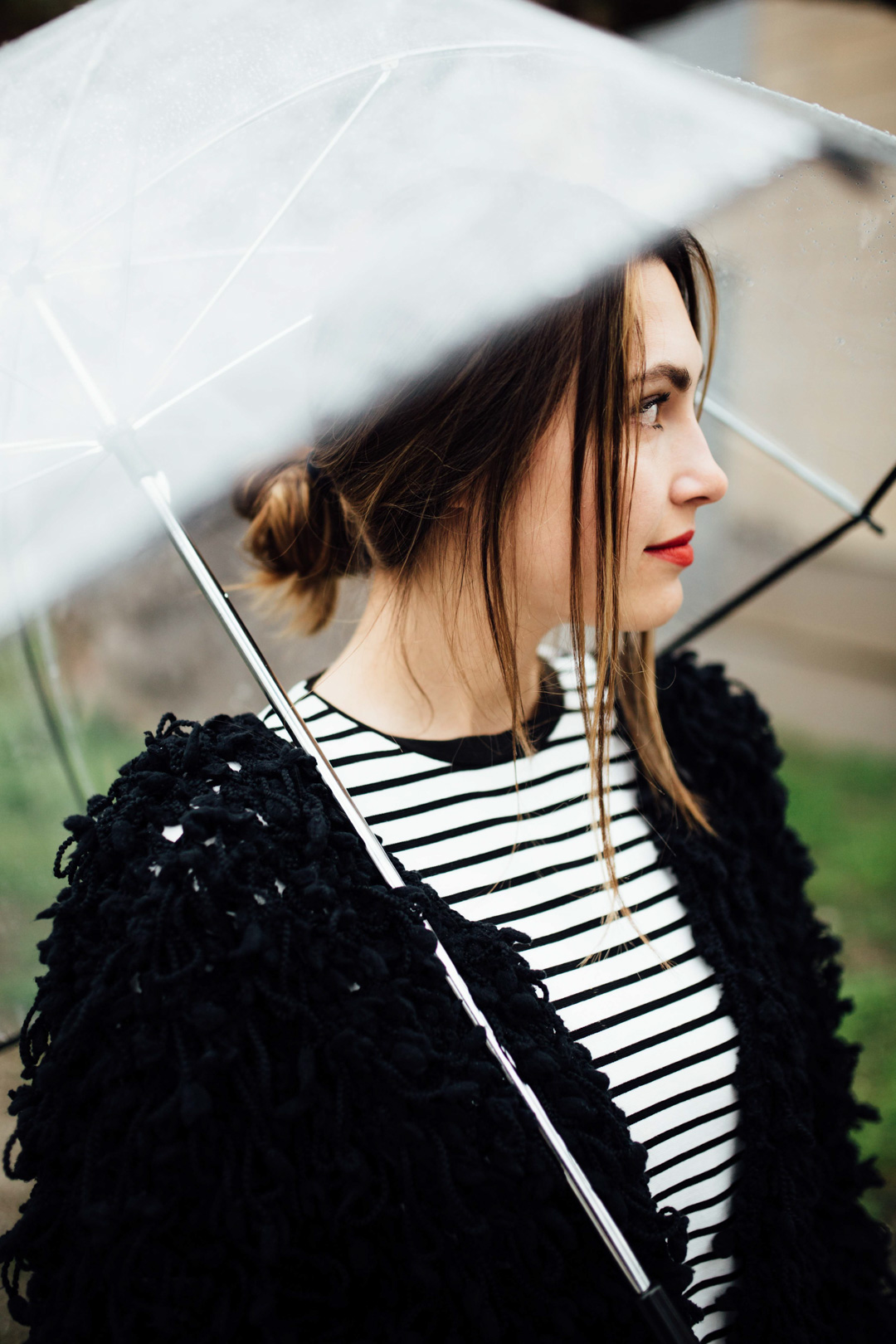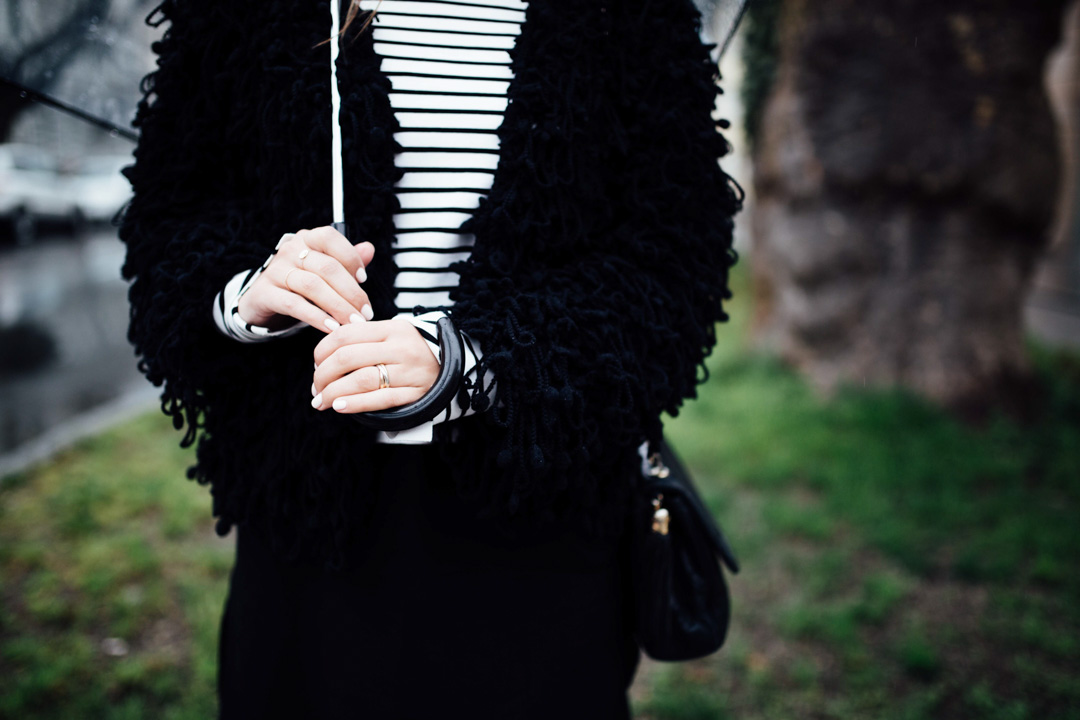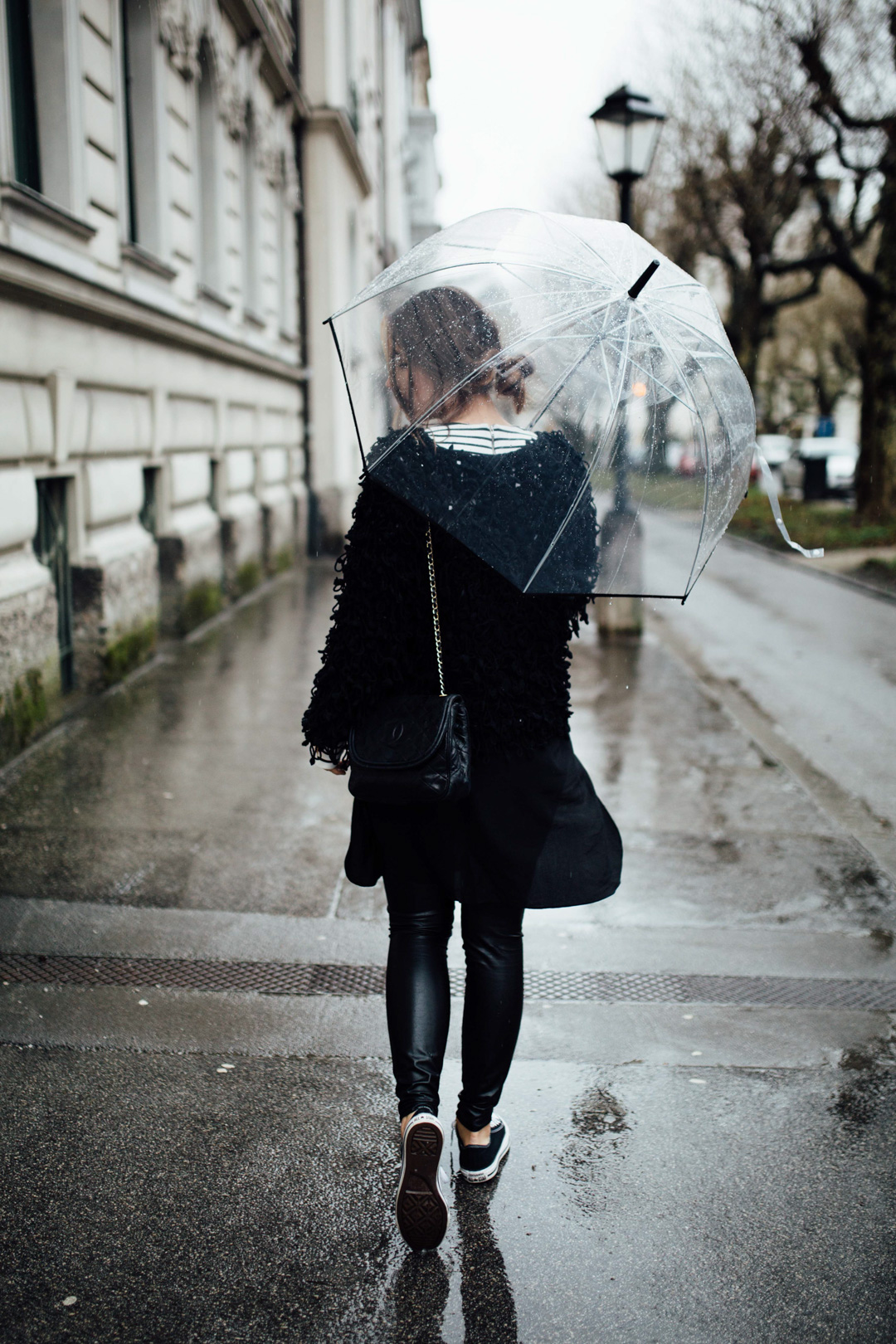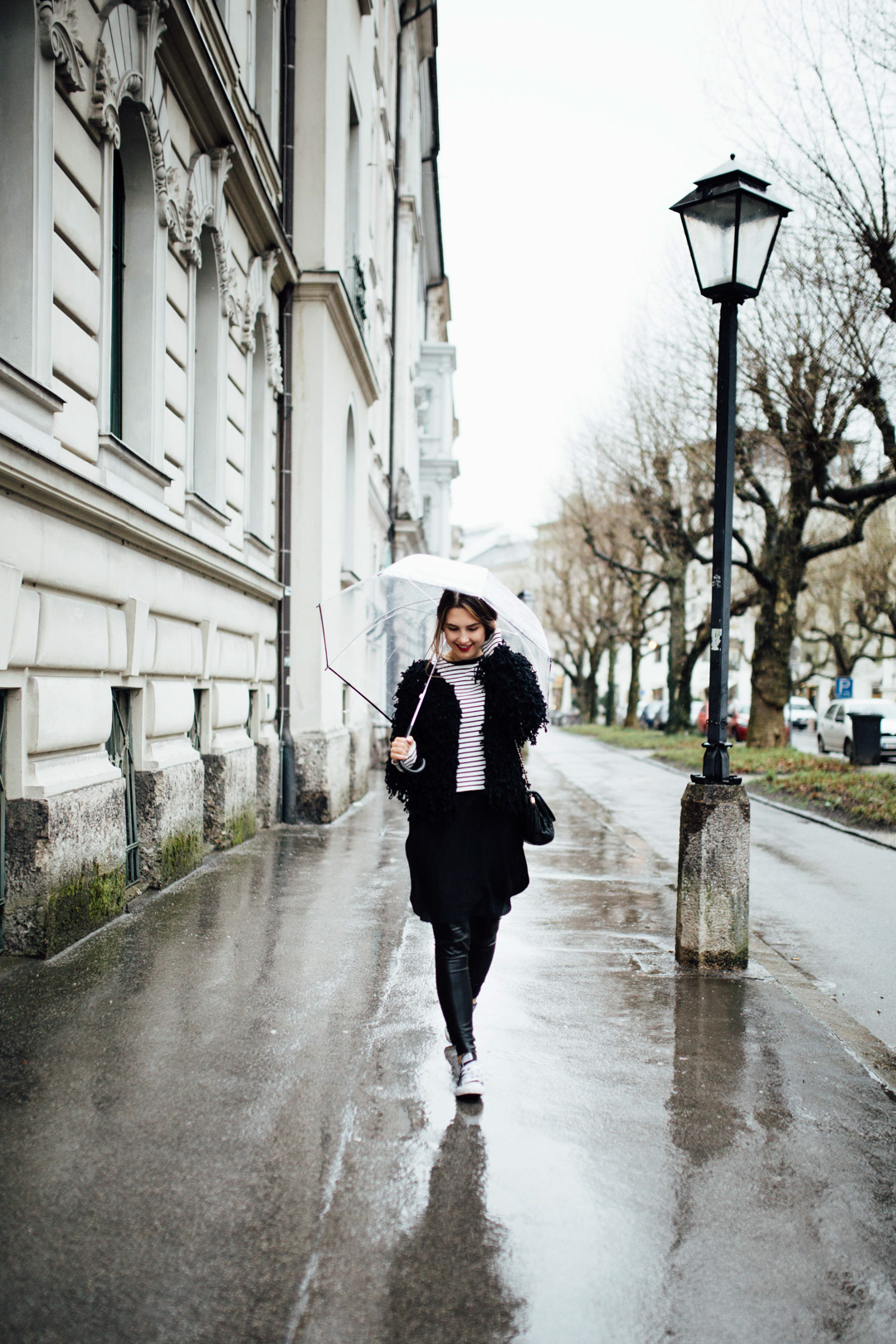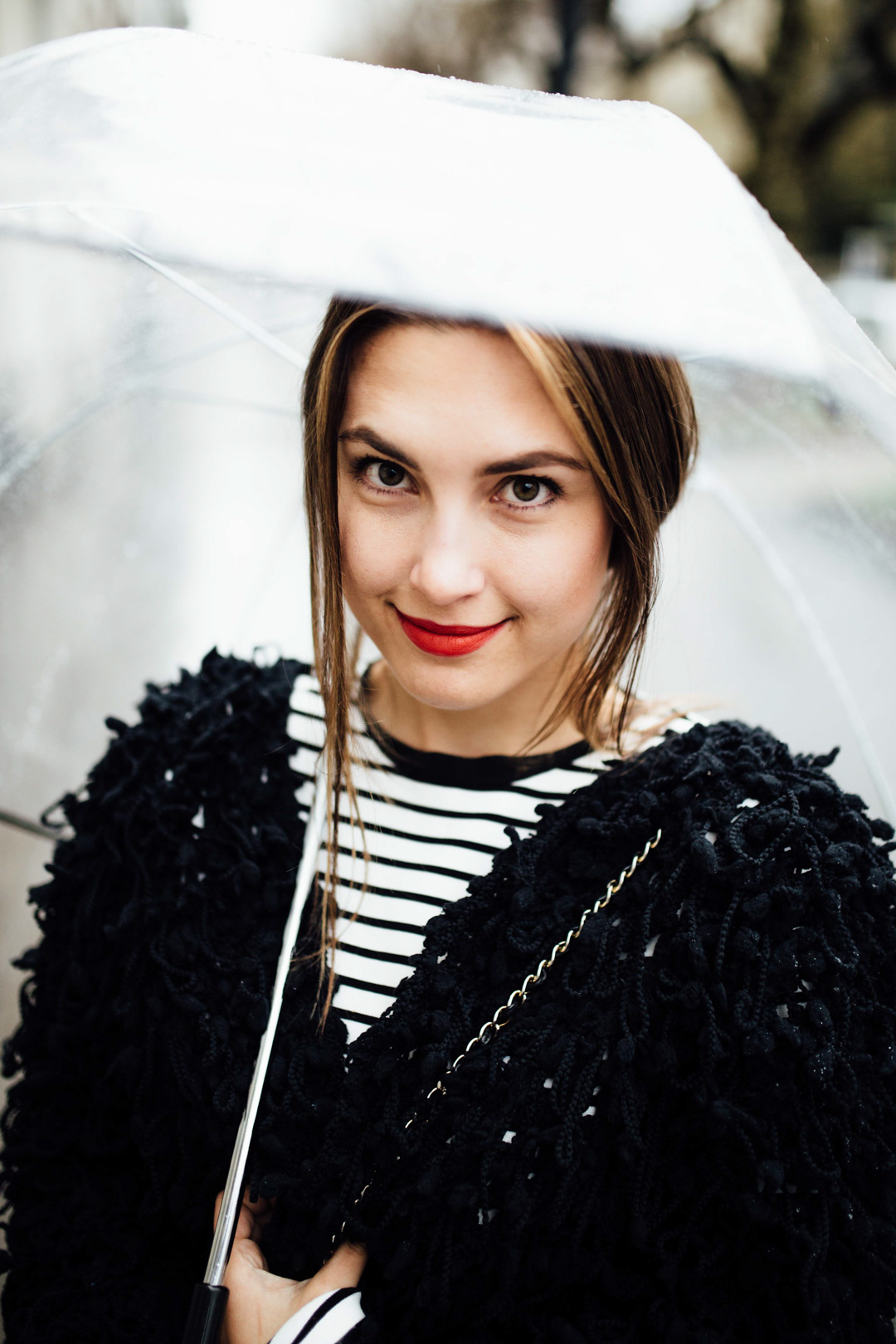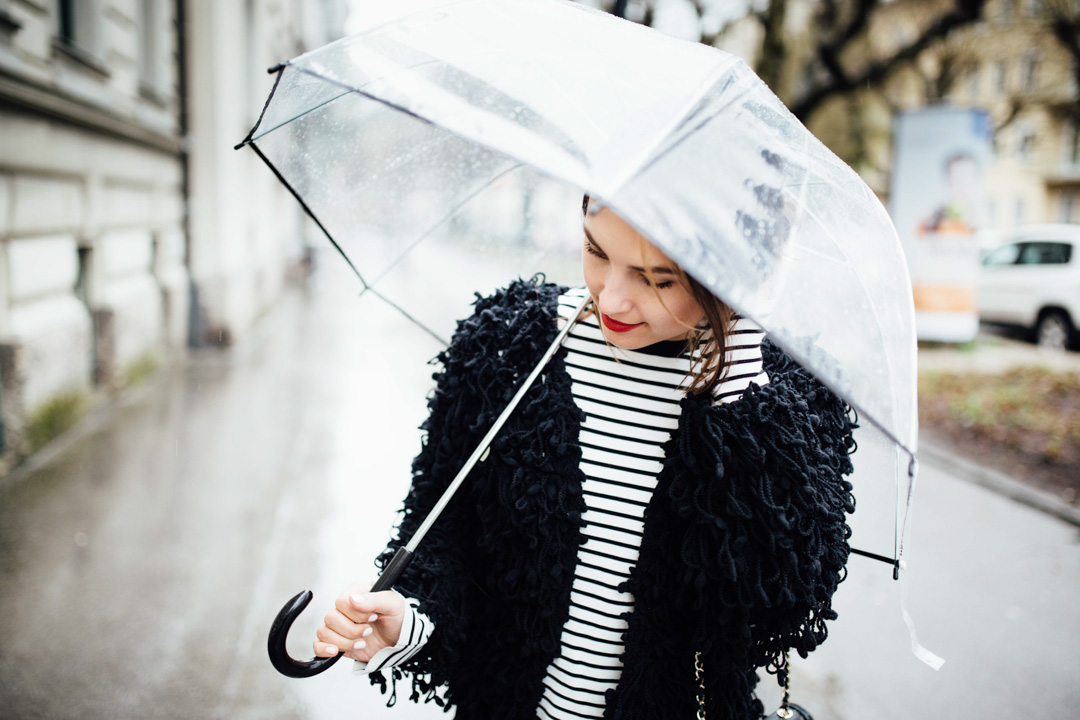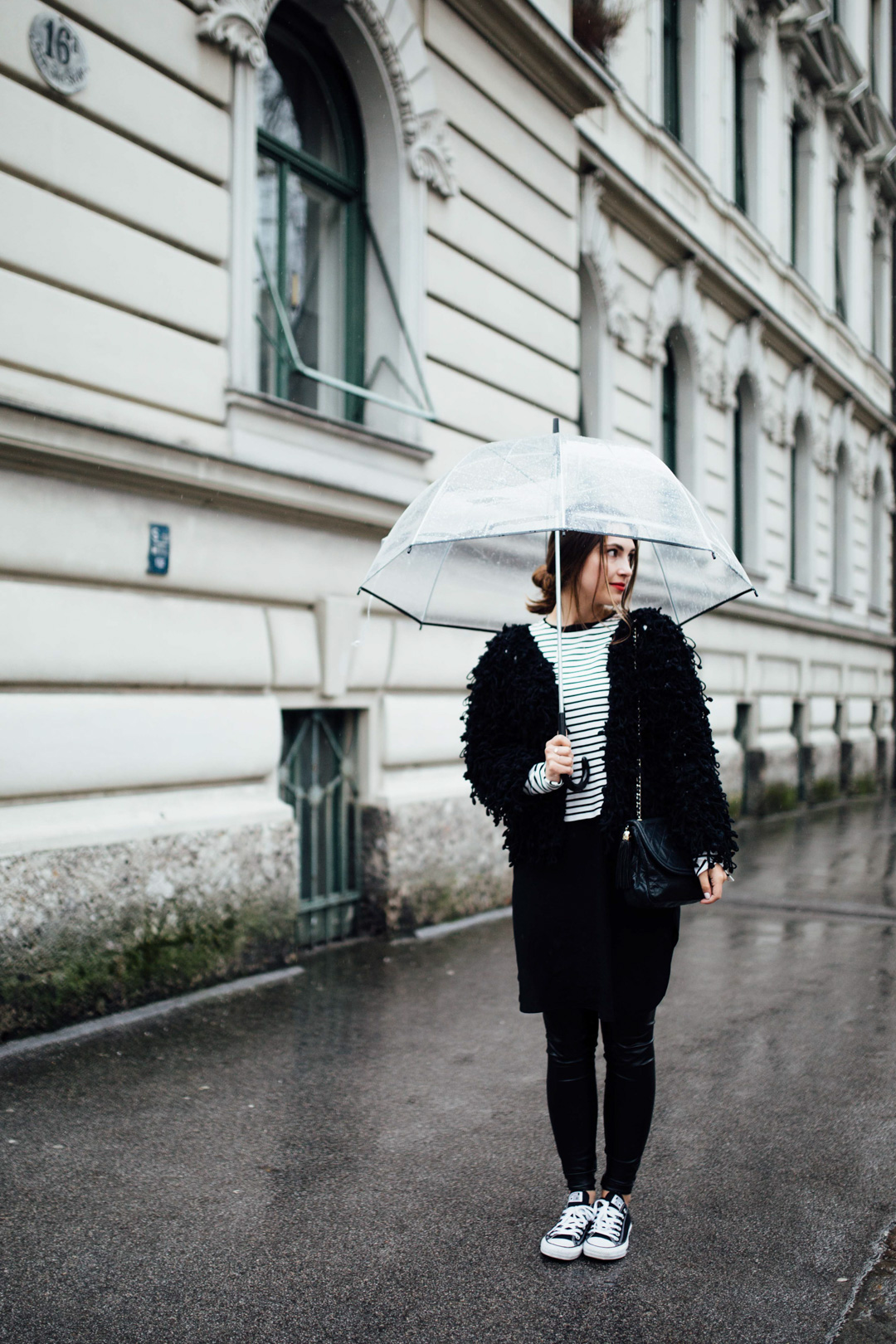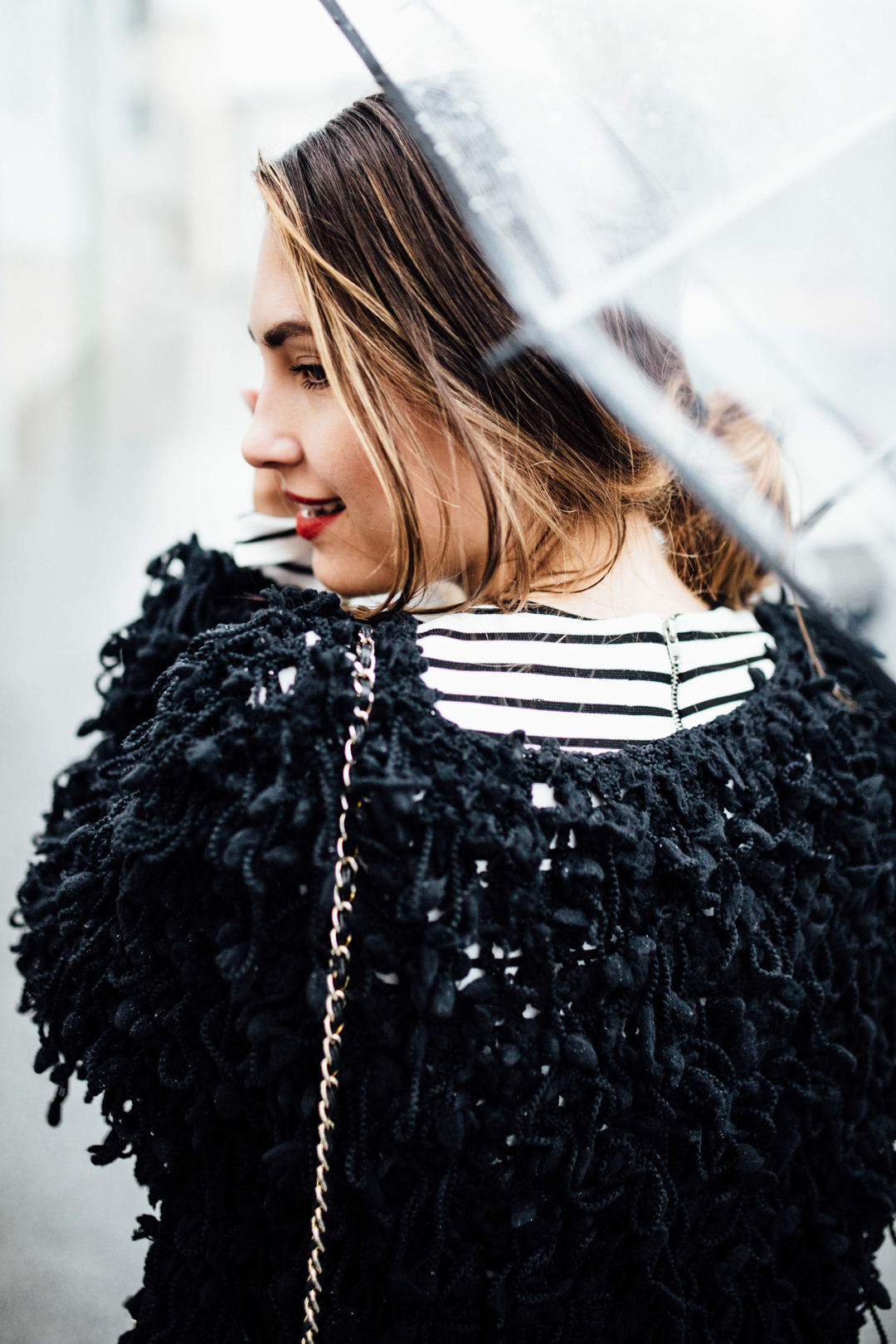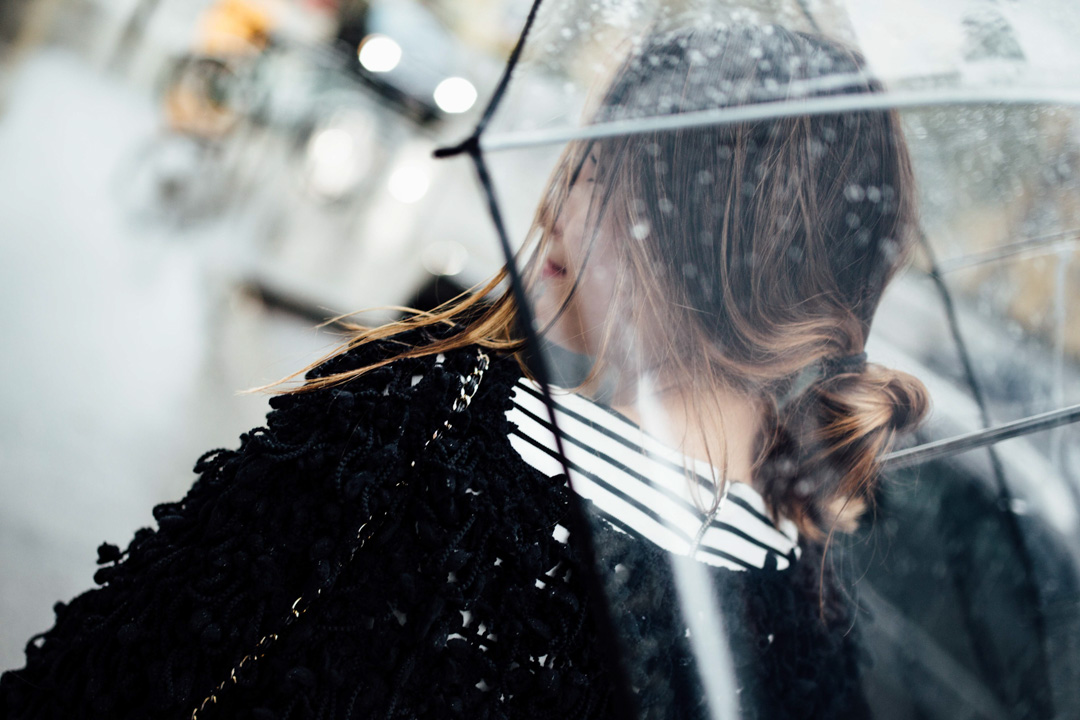 PS: Chucks are still not the best choice on rainy days, but I wore this outfit to the office all day long and have you ever worn your rubber boots inside for a whole day? Yeah, you just better don't.
---
Shop the look:
Striped Shirt (old, but similar here)
Vintage Chanel Bag (lots of really cool ones here)
MAC Lipstick "Ruby Woo"