Recipe: Sabich – Israeli Street Food
If you guys follow me on Instagram, you probably know that NENI at Naschmarkt is one of my most favorite restaurants in Vienna and usually a must-do for Patrick and me whenever we're in the capital. Unfortunately, there is no NENI restaurant in Salzburg (yet?) but the good news is, whenever I'm craving their fantastic hummus, falafel and salads, I can go to SPAR and get lots of their delicious dishes there. SPAR has made it their task to support creative young entrepreneurs and product innovations. Within the framework of "Young & Urban by SPAR", they are expanding their product range with innovative products from the start-up scene. This concept gives customers early access to the latest articles from the food and non-food sectors, such as my beloved NENI products for example.
One of my favorite dishes from NENI at Naschmarkt (which is also served at Tel Aviv Beach in Vienna, btw) is the so called Sabich, a popular Israeli street food. It basically is a pita-busting combination of a bunch of great appetizers, which make one of the best sandwiches you'll ever come across. Also, it's one of our favorite quick lunches at the office. Of course, there are plenty of Sabich recipes out there – just as it always is with street food: Everyone has their secret ingredients and it will most probably never taste just like the original from Tel Aviv (or NENI, for that matter). But I came up with my own little version of the Sabich which is prepared super quickly and easy (just what we want our lunch to be, right!?).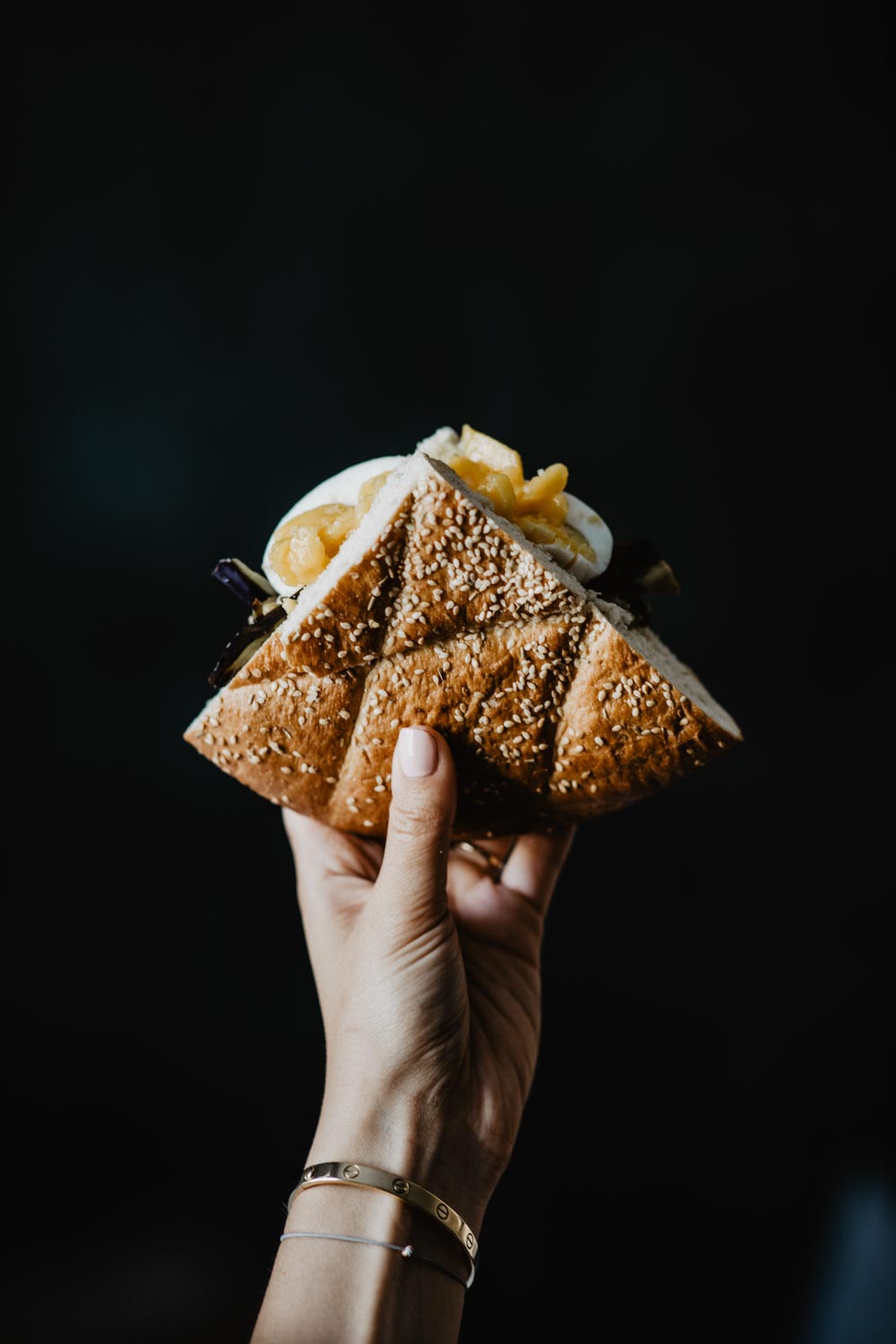 So here's the recipe for my take on the Sabich:
What you'll need:
SPAR veggie NENI Hummus
SPAR enjoy NENI lentil salad
Pita or flatbread
1 large eggplant
1 ripe mango
2 hard-boiled eggs, sliced
Tahina
sunflower oil (or any plant based oil)
lemon juice
salt
First, cut the eggplant into strips with the peeler. Put them on a big plate, salt them and let them steep for a few minutes. Then dab the slices with kitchen paper. Pour a bit of oil into a pan and fry the eggplant in it until they are nicely brown and soft. Afterwards, drain them on a kitchen paper and let then cool down. Slice the mango in little cubes and set aside. Meanwhile, warm the pita or flatbread briefly in the oven. Spread the pita with hummus and tahina, and put eggplant, lentil salad and eggs into the bread bag and squeeze a bit of lemon over it. When its nicely stuffed, put the mango as last layer on top. Enjoy!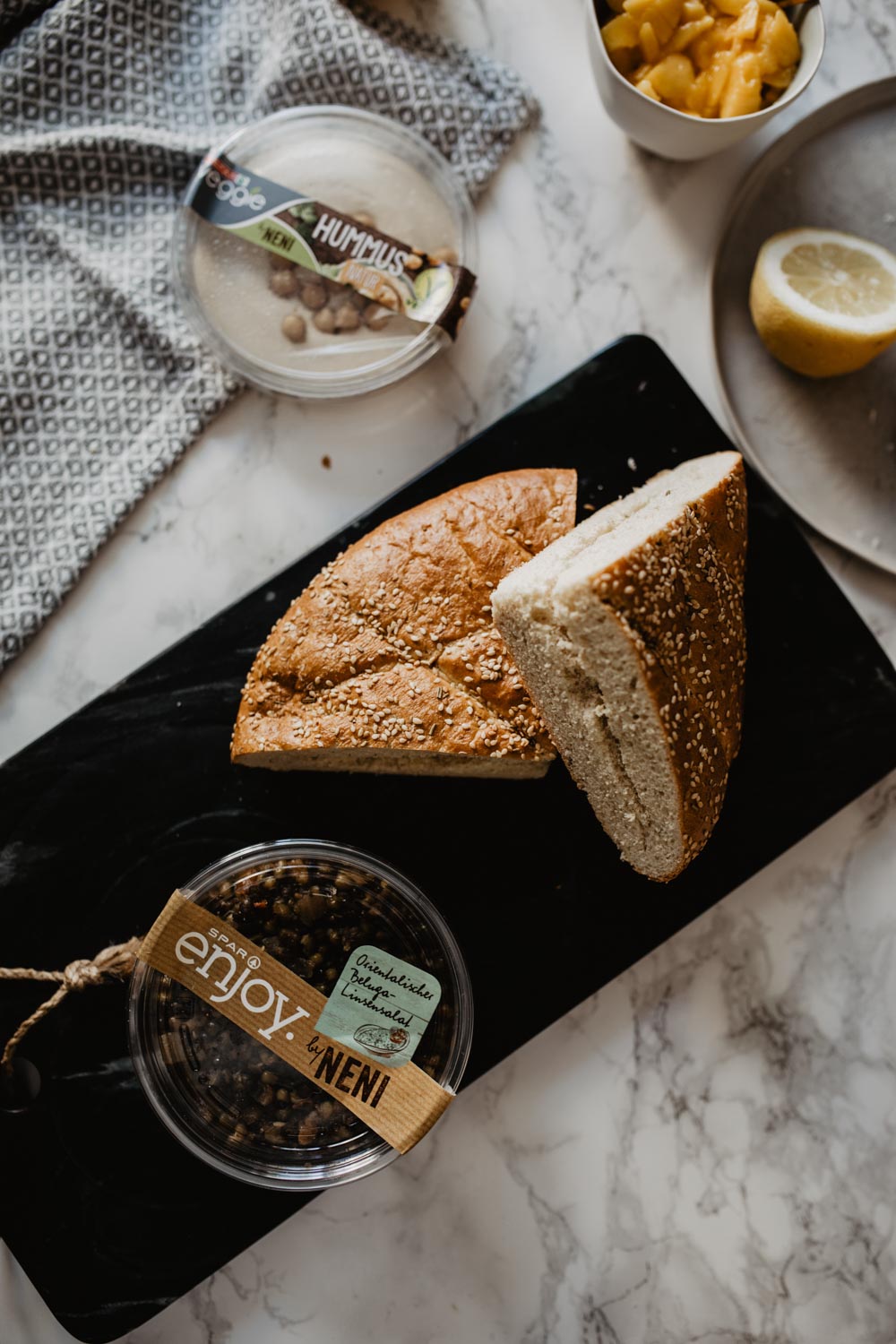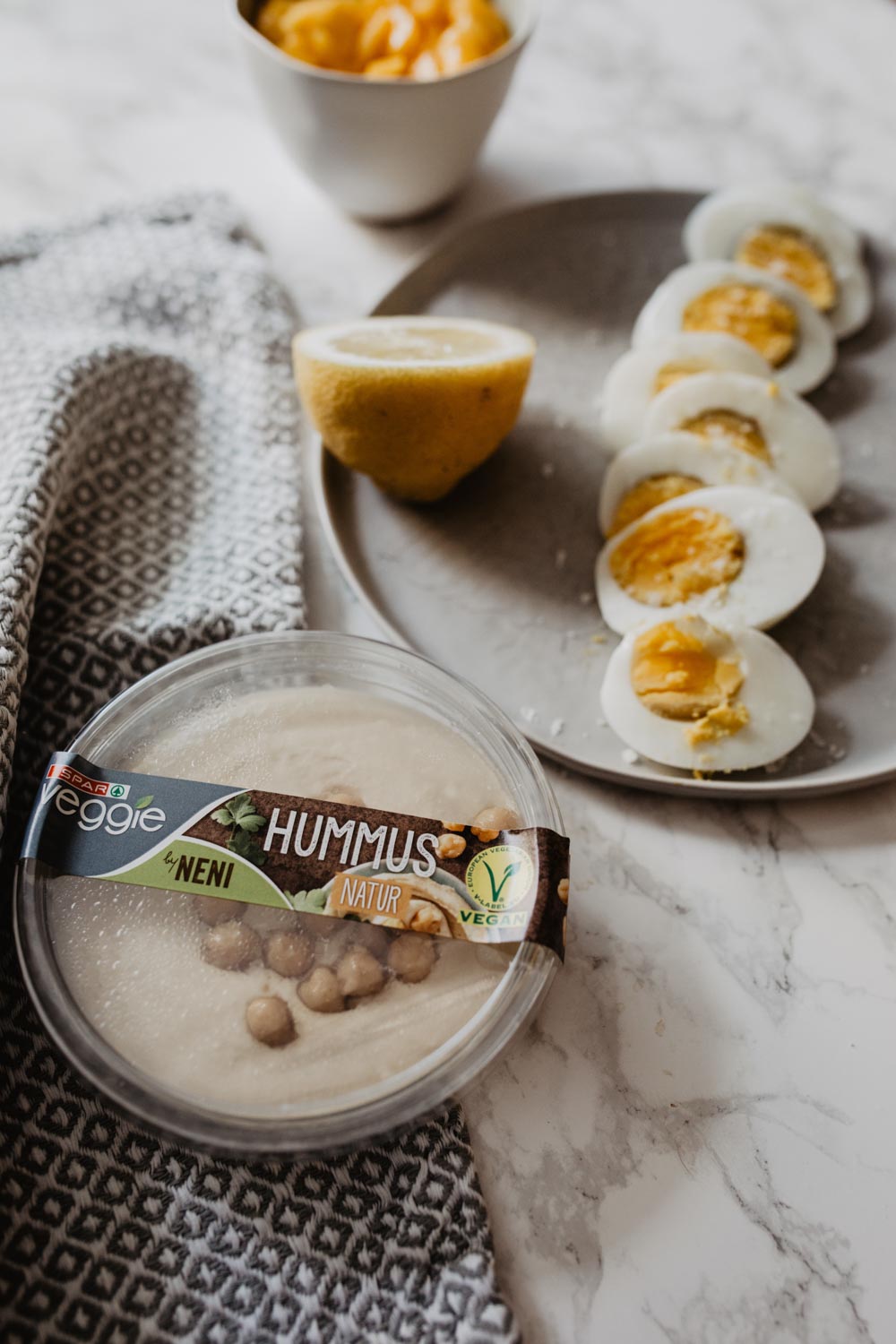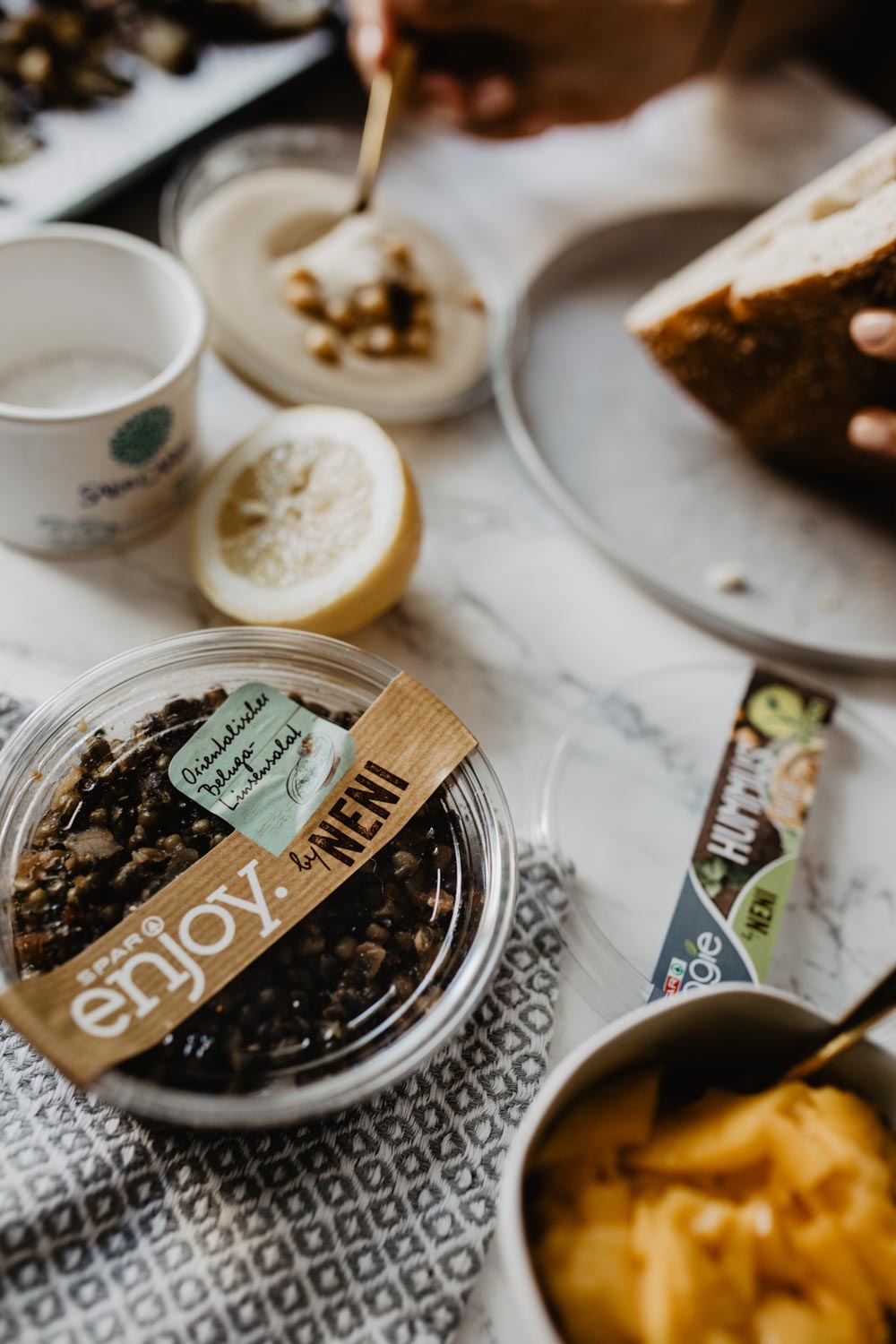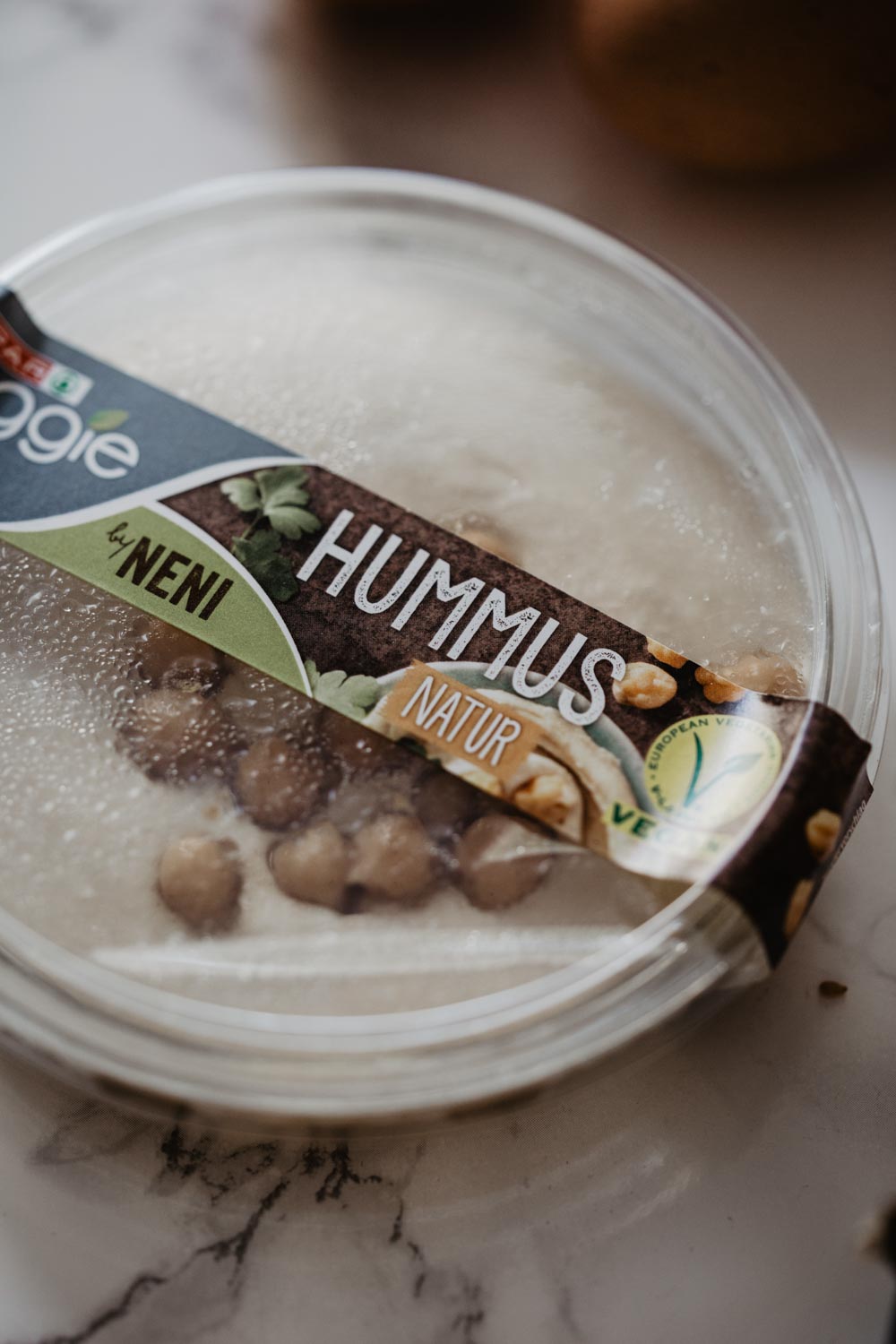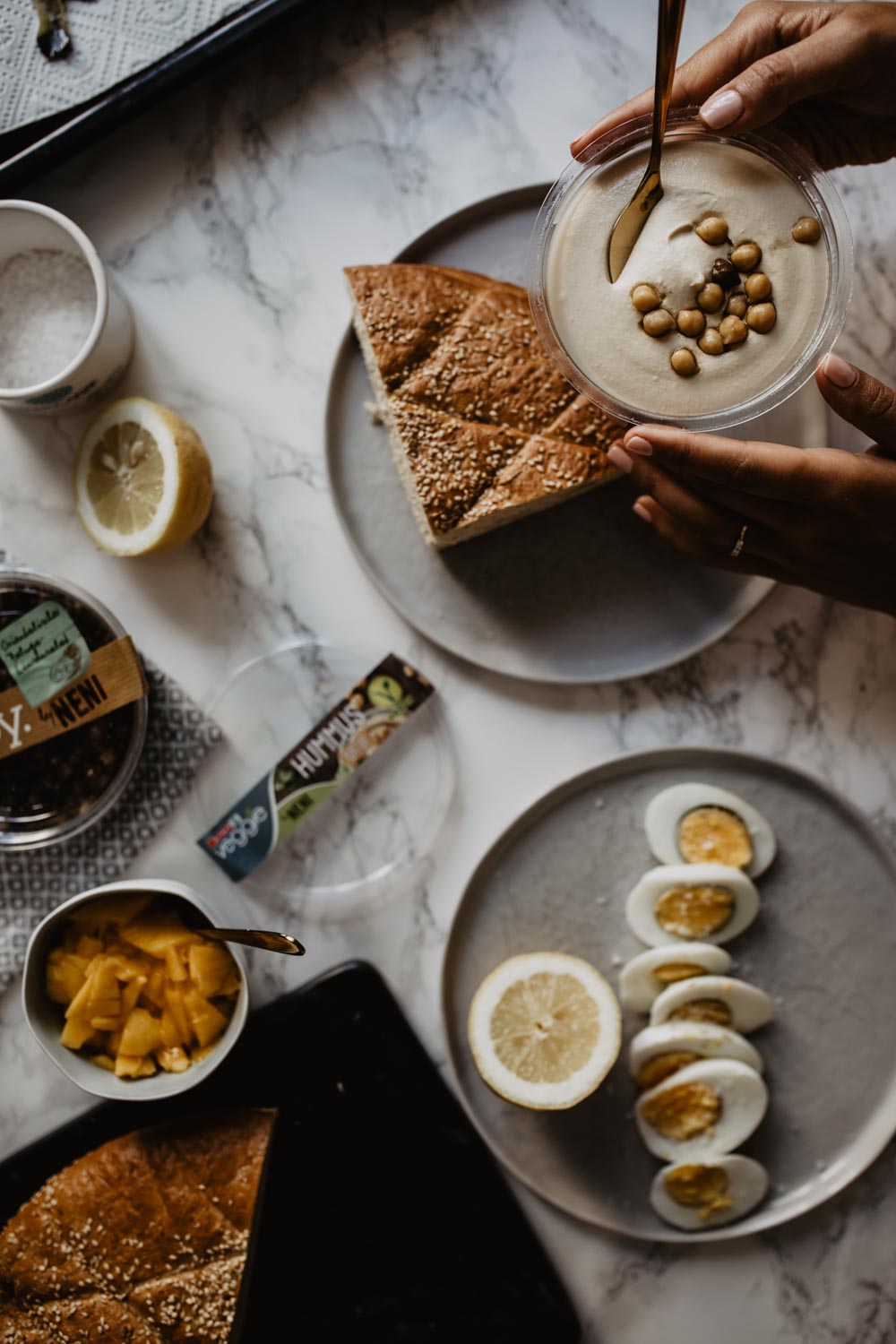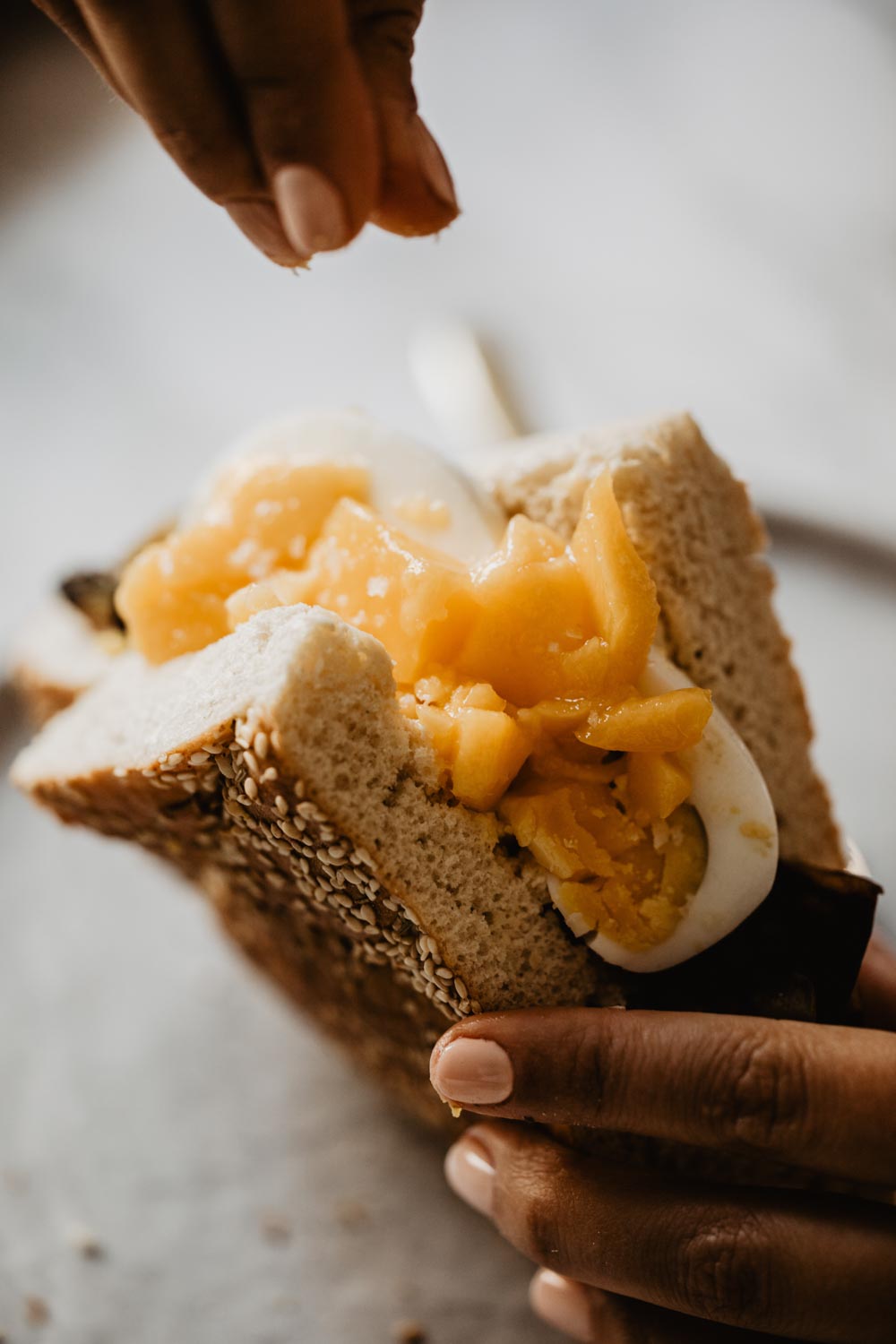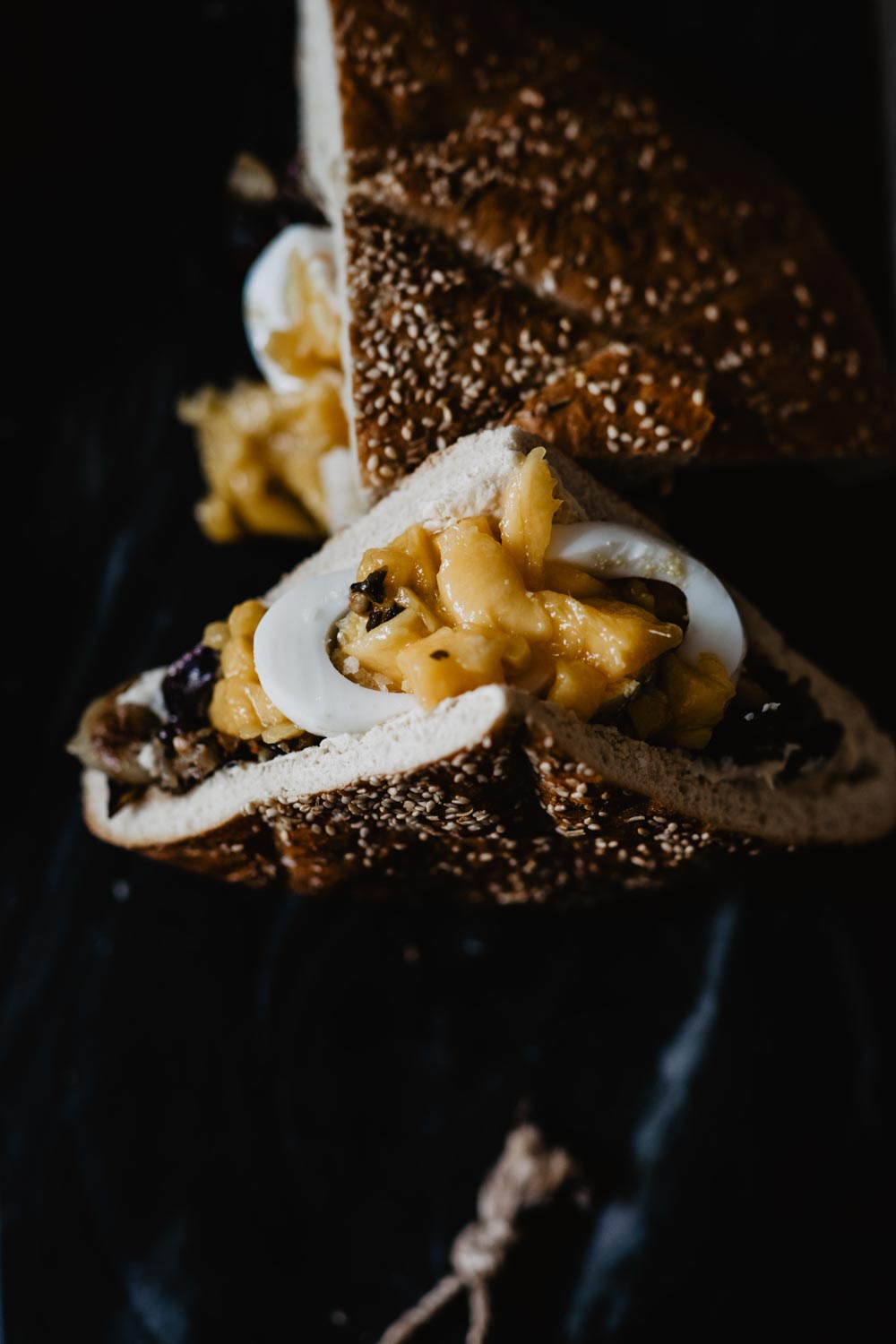 ---
*advertisement: in friendly collaboration with SPAR