Vegan Chocolate Cake without Compromises
When it comes to cake, I'm quite easily satisfied: Lots of chocolate, moist, and preferably with a side of berries – those are the attributes of the cake of my dreams. When you're lactose intolerant like me though, this cake might sound like a challenge. But not anymore! Although I'm not vegan, I love the fact that there are so many amazing recipes and substitutes for animal products emerging. On the hunt for a chocolate cake recipe without milk or butter, I found this super easy recipe for chocolate cake.  No diary, and no eggs in it. You could never tell that it's eggless, and the best part is it stays moist even after 3 or 4 days. And let me tell you: It's one of the best and juiciest chocolate cakes I've ever had! Plus, it's whipped together very quickly and you don't need to be a heroine in the kitchen to make it happen. No fuss, no mess.
Inspired by the slogan of Teekanne FRESH – "Not up for compromises!" (deutsch: Kein Bock auf Kompromisse!"), I thought I'd make my own birthday cake this year without any lactose. Usually, my family or friends would always surprise me with cake, which most of the times included lots of butter and milk. I didn't take my lactose intolerance that serious during the past couple of years, and always ate the cake anyway. You know how they say "A moment on the lips, a lifetime on your hips"? Well, in my case it's more like: "A moment on the lips, a week on my face." Every time I neglect the fact I'm intolerant of lactose, I don't just get really bad stomach cramps, but also my skin breaks out terribly.
In order to prevent this scenario and to be able to enjoy my birthday to the fullest, I'll be having a piece of my homemade vegan chocolate cake this year. Indulgence without compromises! And by the way, Teekanne FRESH Wildberries & Lime is the perfect drink to enjoy with this chocolate cake.
If you try this delicious vegan chocolate cake, let me know what you think! Leave a comment, or take a photo and share it on Instagram stories and tag me. I'd love to see what you come up with!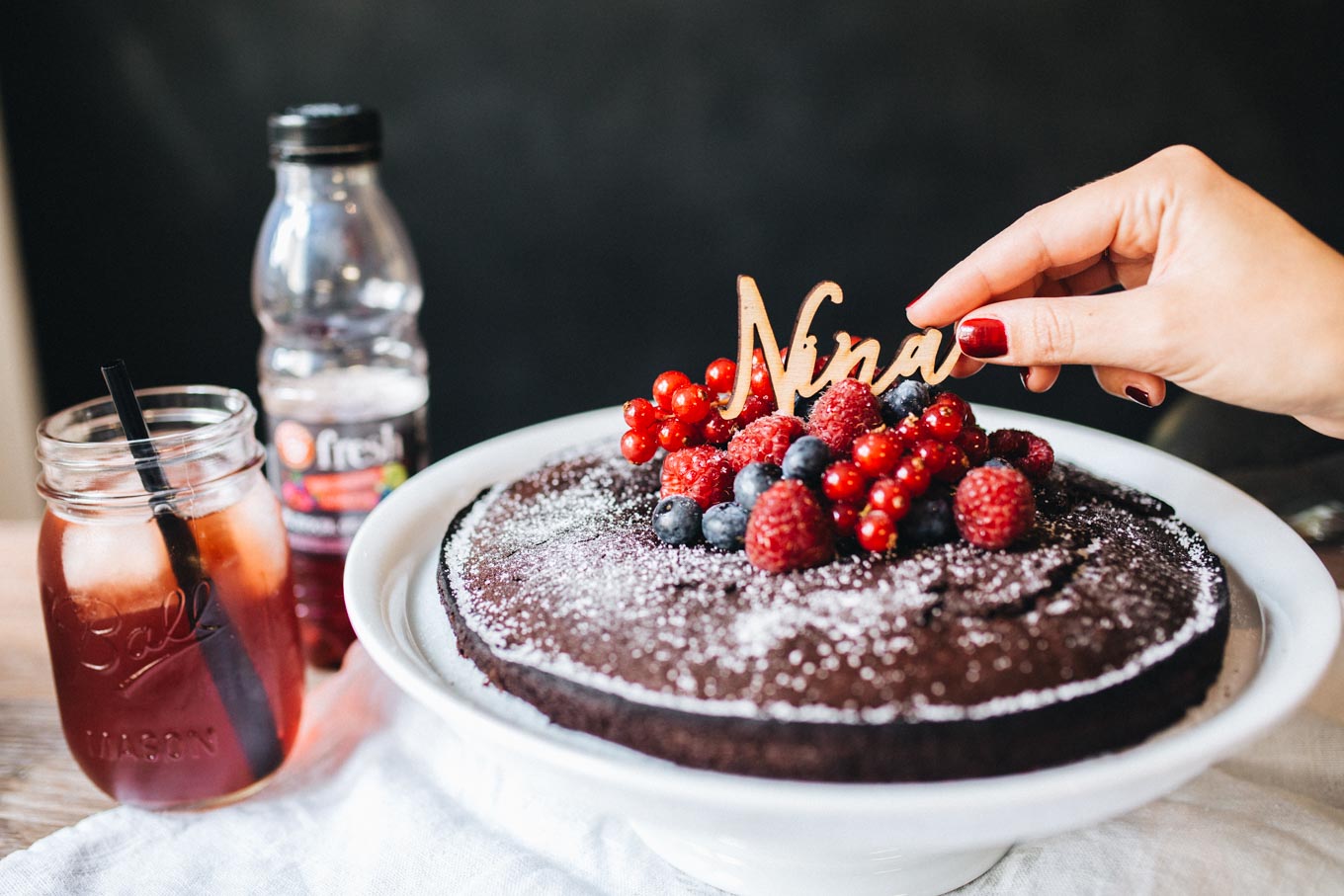 Vegan Chocolate Cake
Ingredients:
150 g flour (I used whole spelt flour)
50 g raw cocoa powder
180 g sugar (I used coconut blossom sugar)
200 ml cold water
1 tsp baking soda
1/2 tsp salt
1 tsp vanilla extract
5 tbsp neutral oil (e.g. sunflower seed oil)
1 tbsp white vinegar (e.g. Balsamico bianco)
powdered sugar to sprinkle
Equipment:
cake pan (Ø approx. 23 cm)
Pre-heat the oven to 175 °C (top and bottom heat). Grease and flour the cake pan (or line with parchment paper circles) and set aside. In a large bowl stir together flour, sugar, cocoa powder, baking soda, and salt. It's best to sift the flour before to avoid clumps. In a second bowl, mix together water, oil, vanilla and vinegar. Little by little, add the water / oil mix to the the other bowl and stir until creamy. In case the batter is still too dry, just add a little bit more water. Pour batter in the pan and let it fall from approx. 5 cm above the ground on the kitchen surface, to make sure there are no air bubbles in the batter. Bake on middle rack of oven for about 20 – 25 minutes, until toothpick inserted in centre comes out clean with just a few moist crumbs attached. Allow to cool 15 minutes in pan, then run a butter knife around the edges of the cake and put it on a cake plate. Garnish with fresh berries and powdered sugar. That's it – enjoy!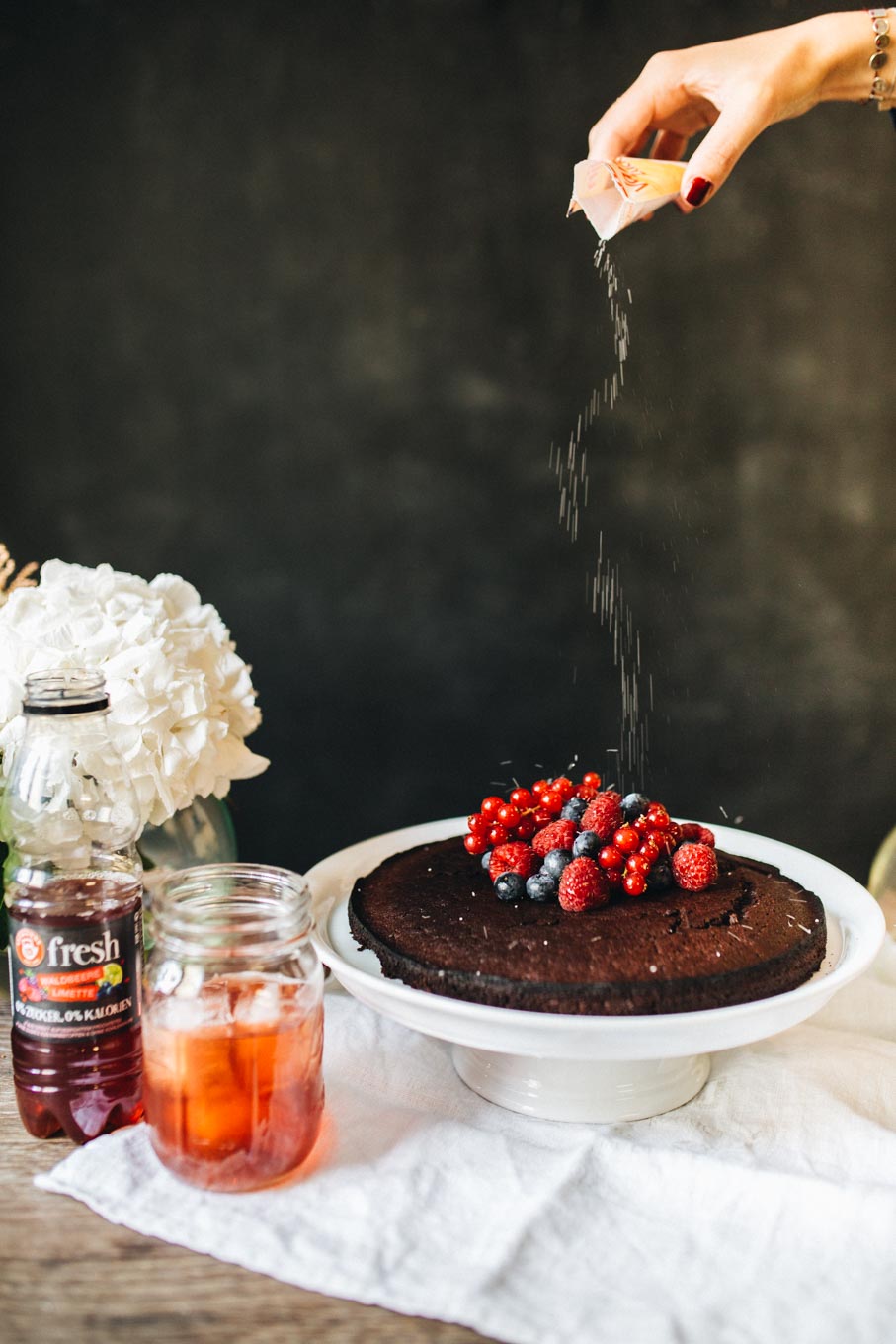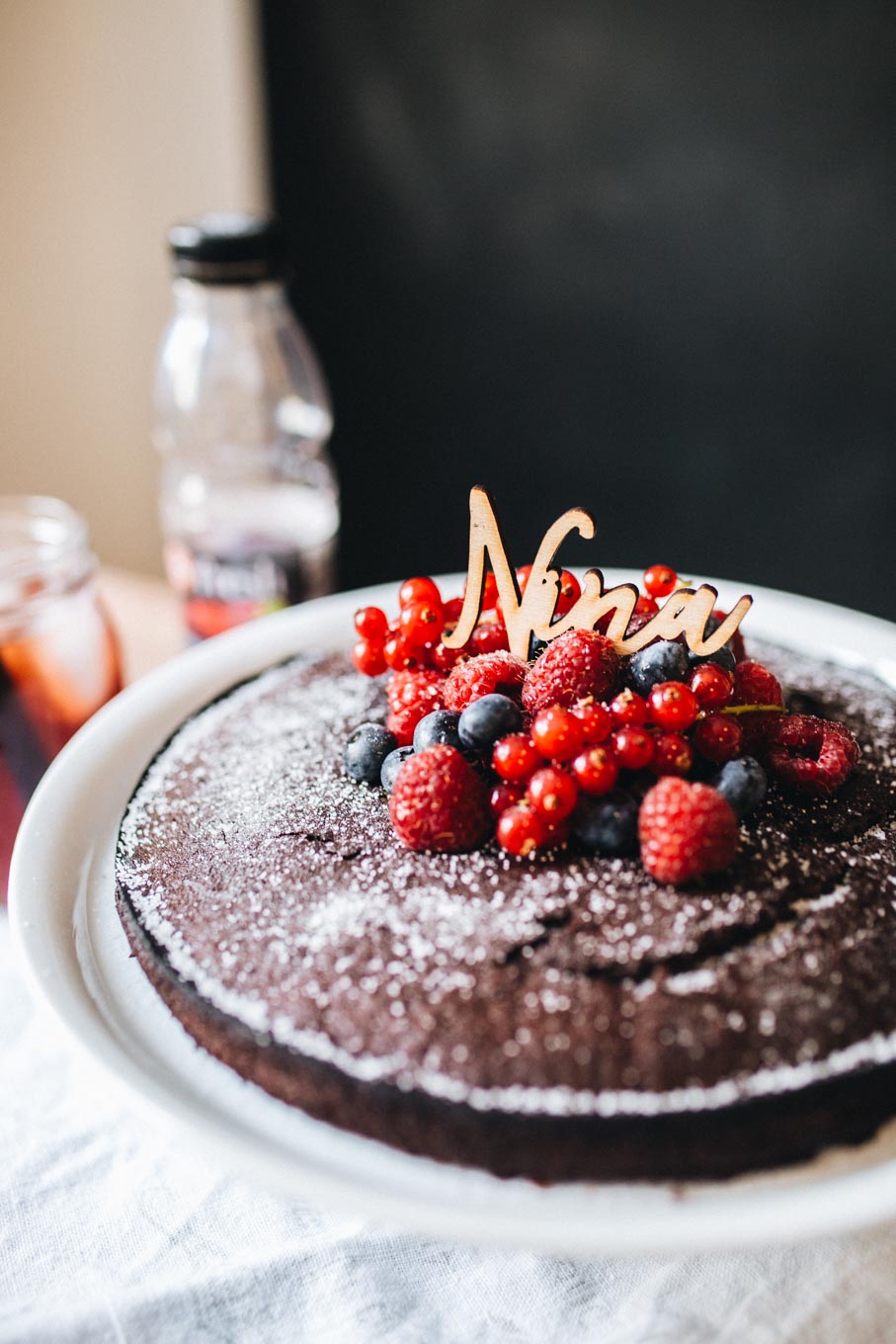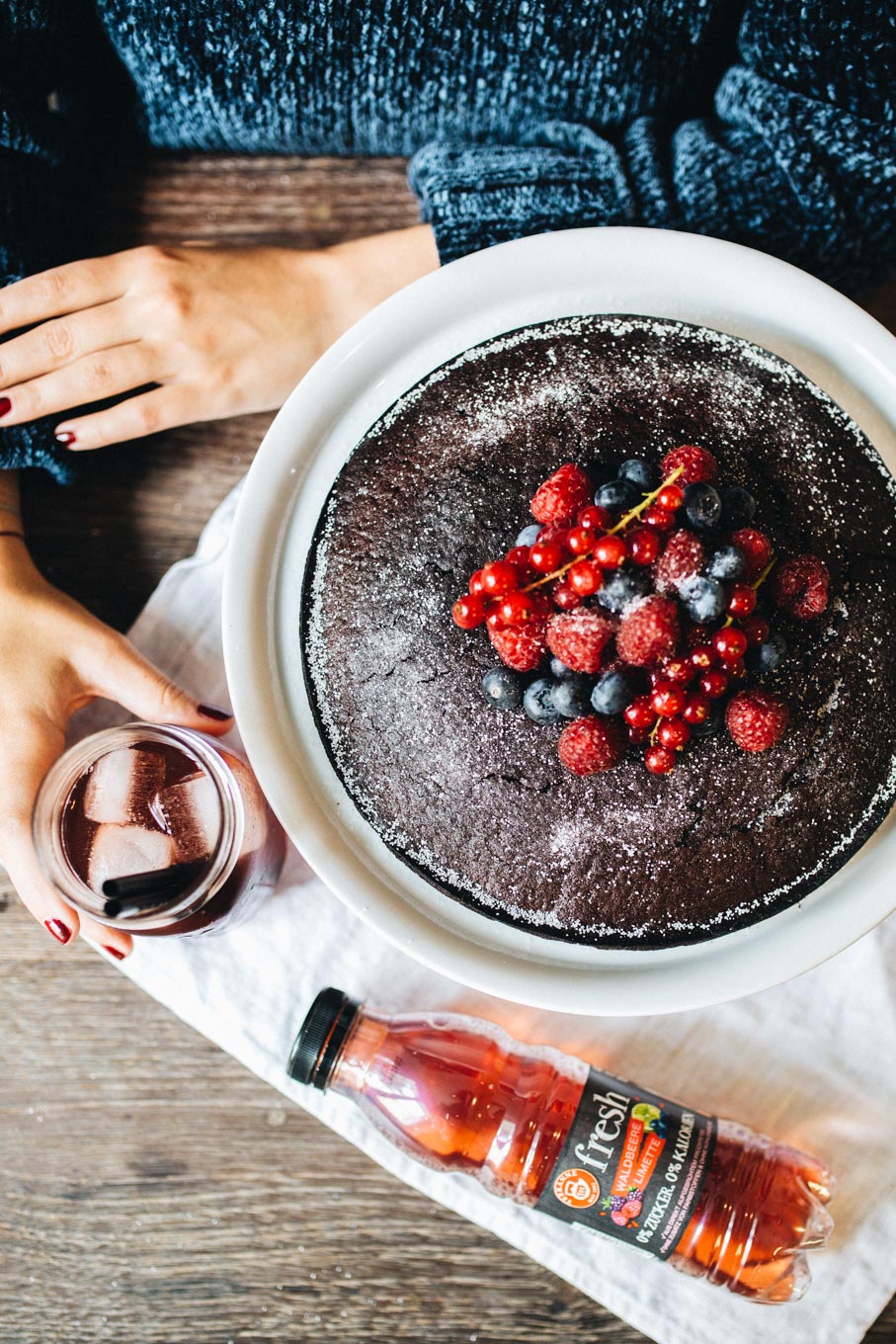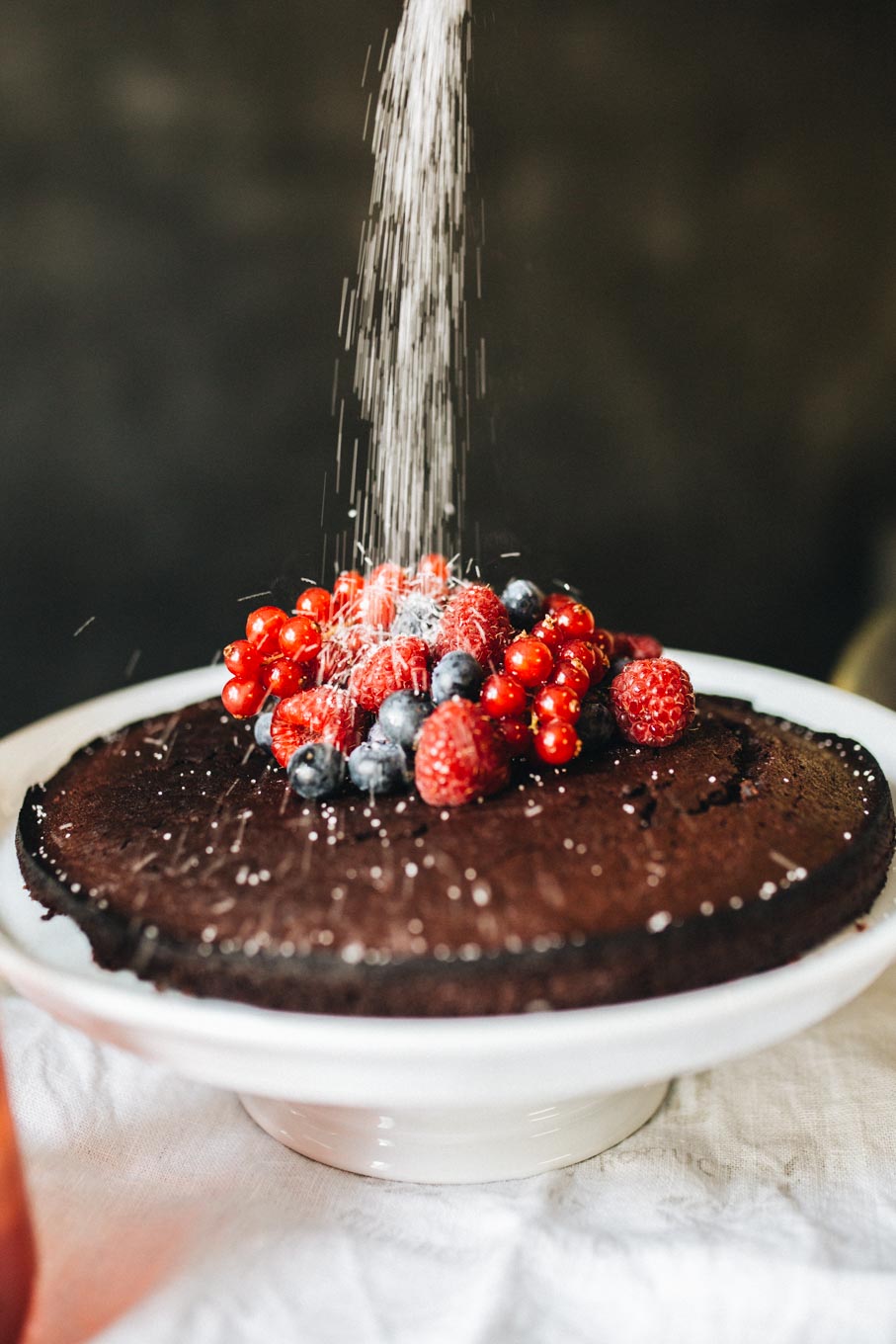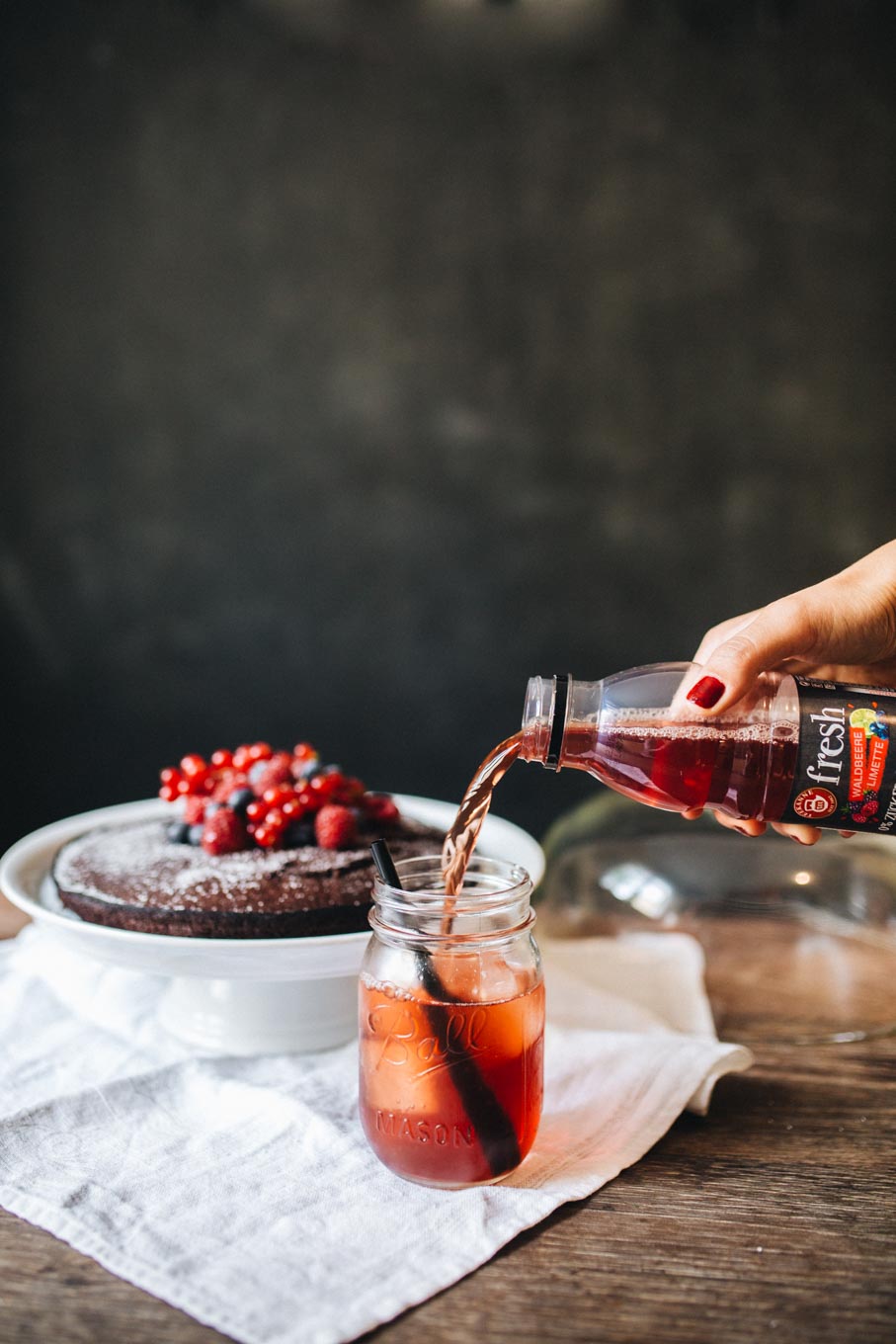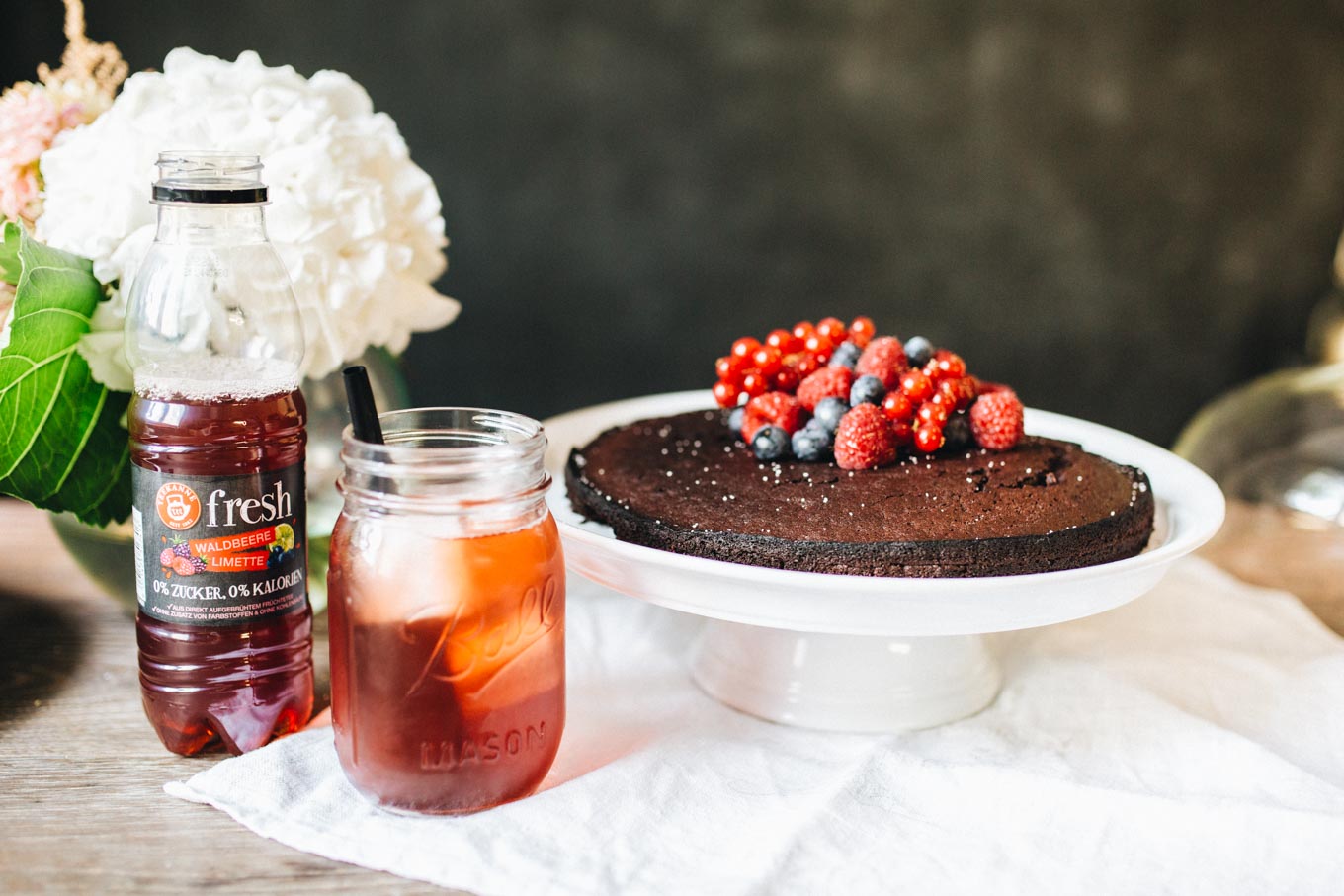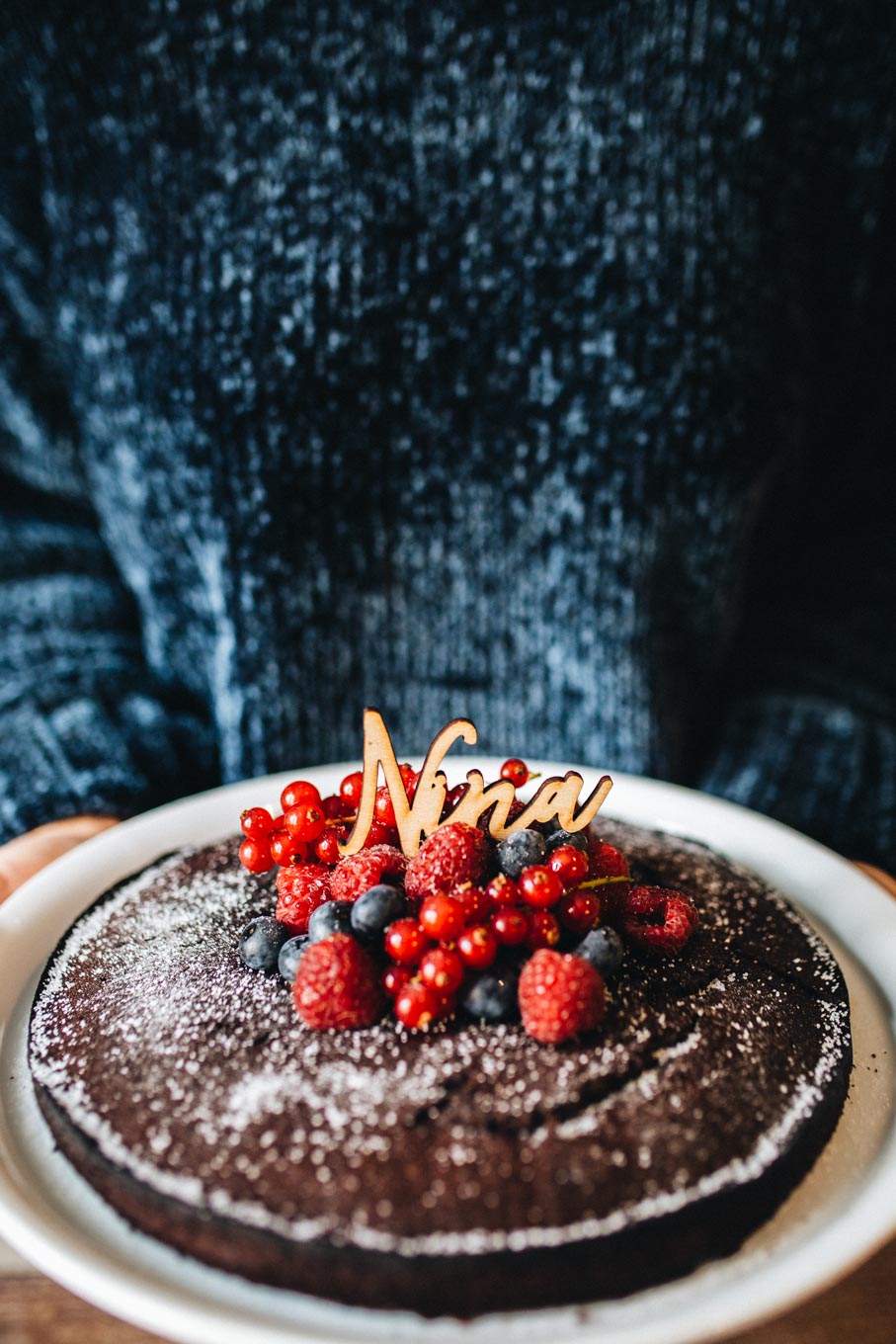 ---
*advertisement: in friendly collaboration with Teekanne