Fresh Baby Sangria
Let's face it: Summer is almost over. I know that sounds harsh, but with September approaching in big steps, we'll be kissing the hottest time of the year goodbye quite soon. However, as far as I am concerned, I've always been a big fan of September. And that's not just because it's my birthday month, just saying. September usually has some really nice days to offer: The air is getting fresher again, the sun is not as fierce anymore and usually, there's less rain.
We're meeting up with friends for some last rounds of BBQ and enjoy sitting outside, reminiscing about summer and talking about how everyone's holidays have been.
For BBQ dates with friends, usually everyone is responsible for one part of the dinner. Some bring salads, others brings potatoes and veggies, and some others bring a cake. Since lots of my girlfriends are pregnant at the moment (I'm so excited for babies in our circle of friends btw), I thought bringing a refreshing drink that everyone could enjoy would be a great idea.
So I altered my favorite Sangria recipe a little bit and came up with a Fresh Baby Sangria. To me, there are two things my mind inevitably connects to summer: The smell of sun lotion and Sangria. Nothing beats a delicious Sangria by the beach or by the pool, some good music and a day full of fun in the sun. My best summer stories and memories somehow all involve Sangria, so to me it's just basically a summer essential. Or, as a friend of mine would to describe it: Sangria is my favorite fruit.
Sipping on a Sangria (with our without alcohol) somehow tastes like summer. No matter where I am in the world, no matter what time of the ear it is, this drink will always make me feel as if summer has just started, the next adventure is just around the corner and love is in the air. No compromises, just happiness.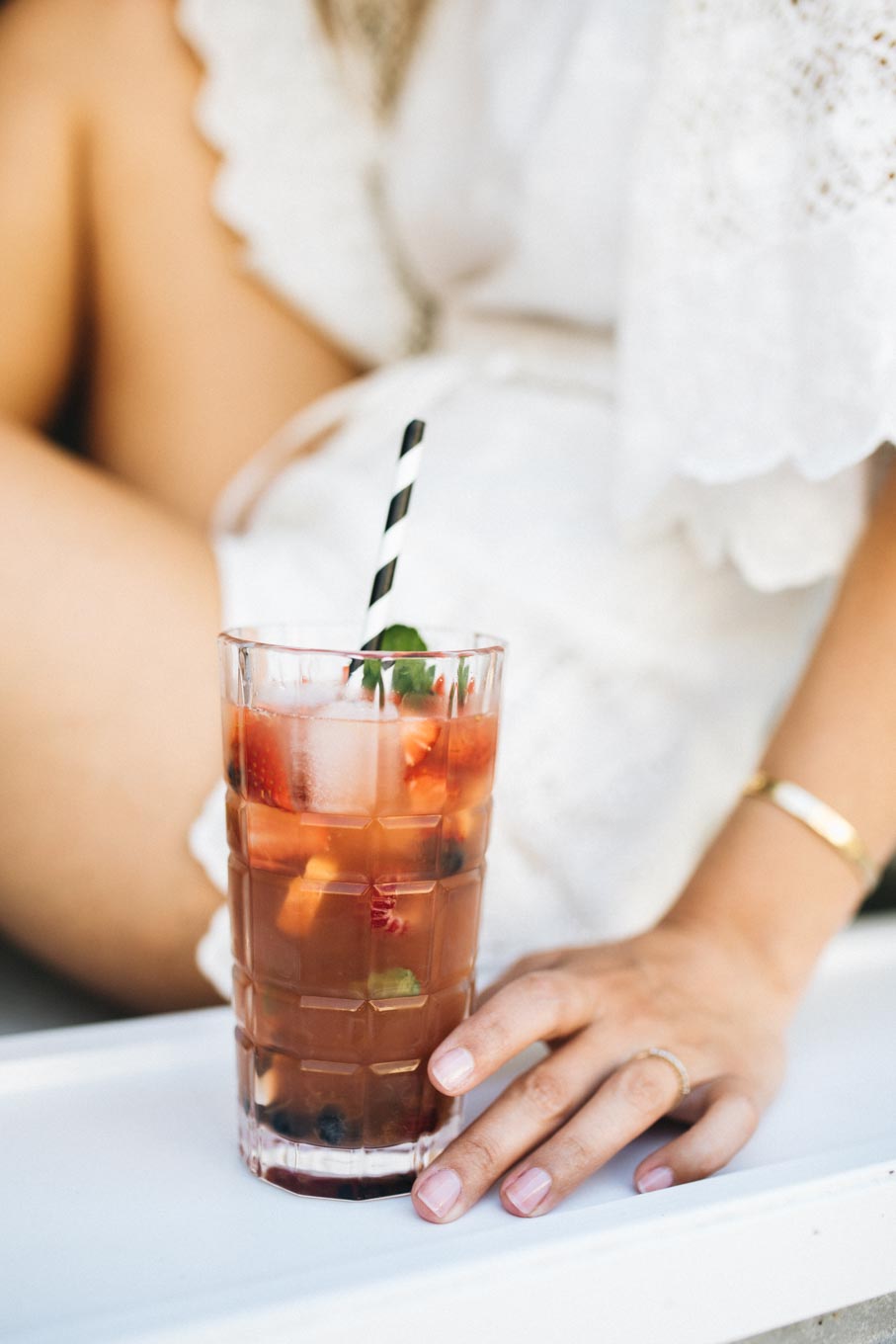 Fresh Baby Sangria
Recipe makes 1,5 liters:
2 bottles Teekanne FRESH wild berry & lime
500 ml fresh Orange Juice
4 limes (organic)
150 g raspberries
150 g strawberries
150 g blueberries
fresh mint
ice cubes
Mix the two bottles of Teekanne FRESH with the fresh orange juice, and add the juice of two limes. Mix it well in a big pitcher. Wash the other two limes with hot water, slice them and put them into the jug. Put the Baby Sangria into the fridge to cool for at least one hour. Before serving add all the berries. Serve on ice and with fresh mint.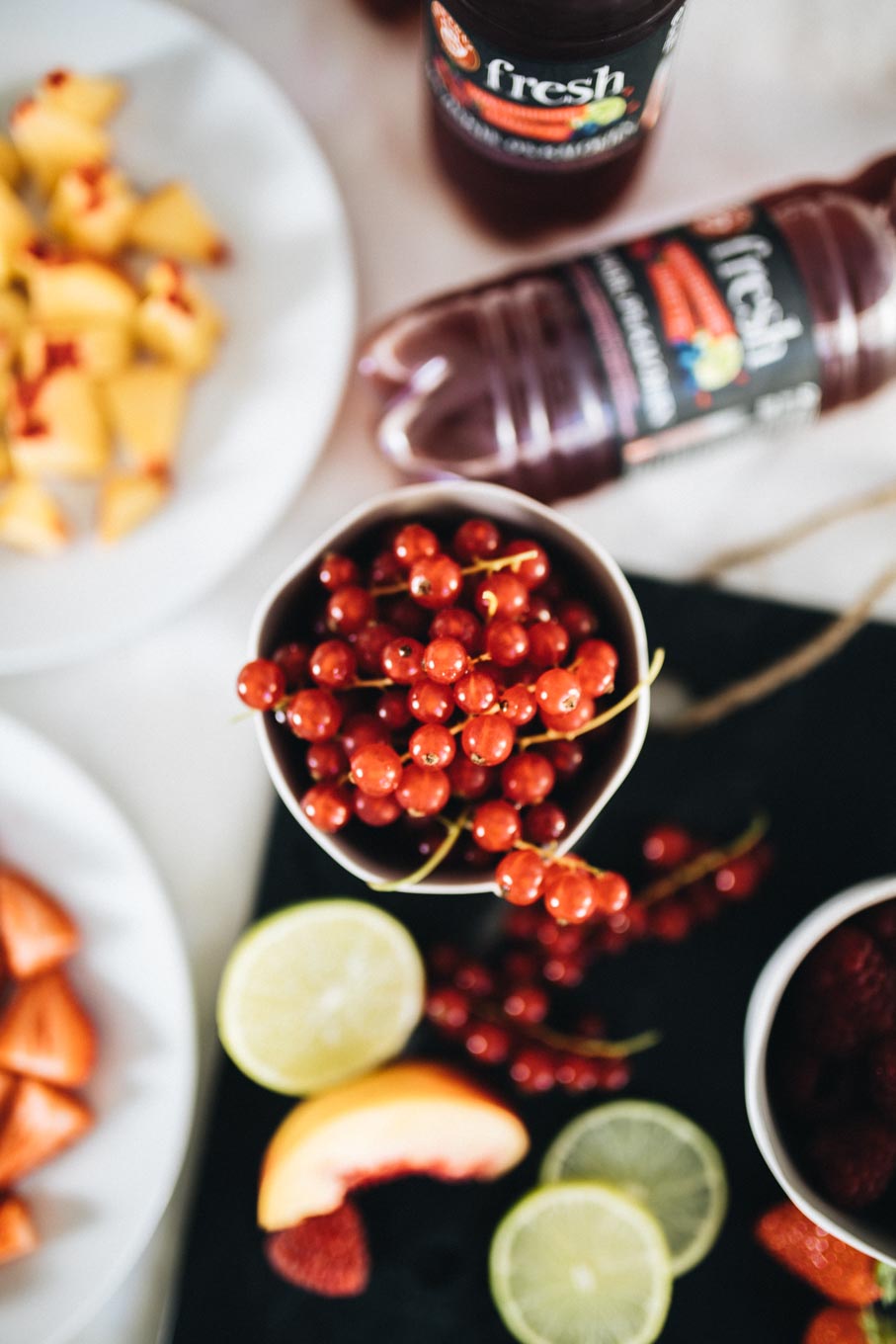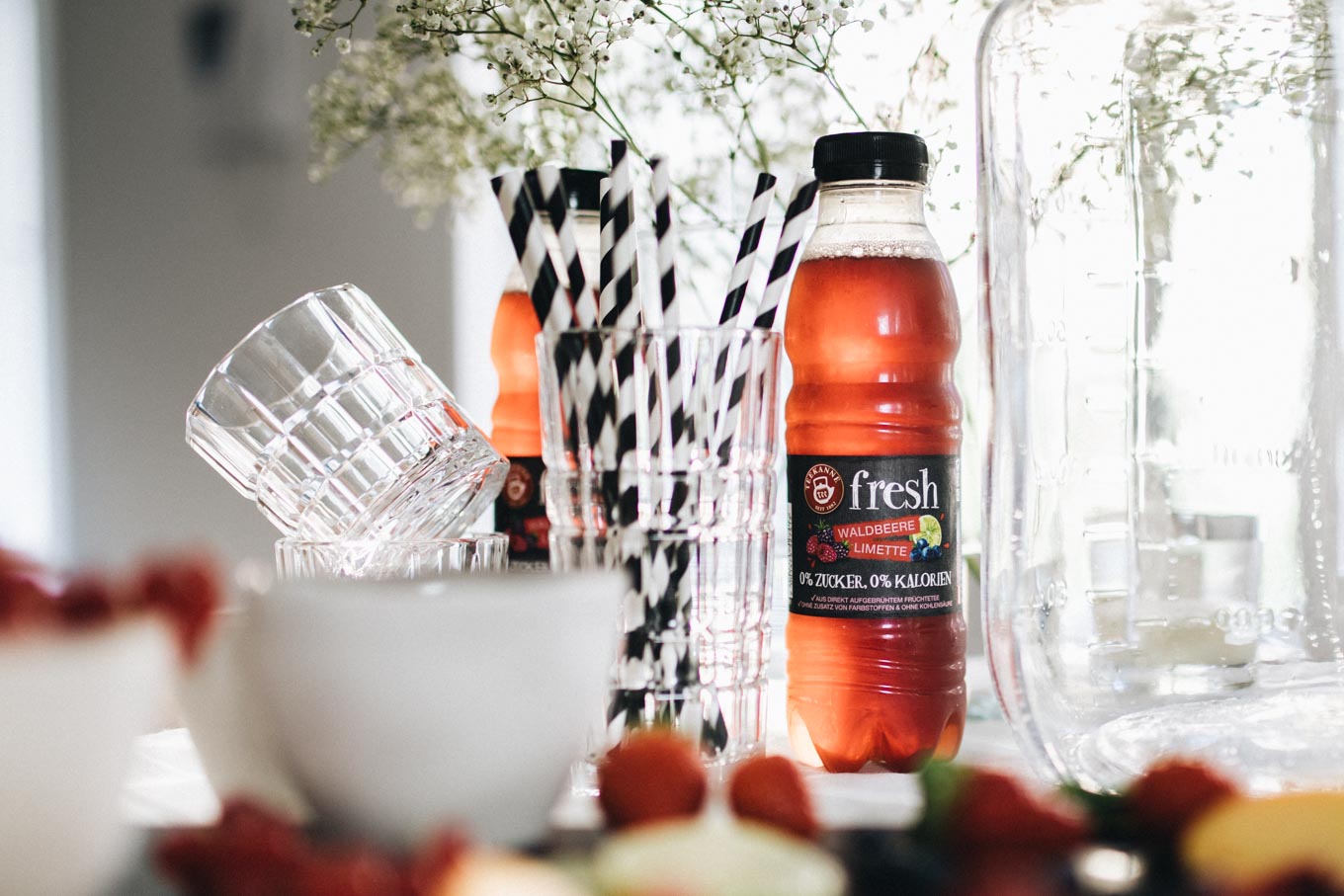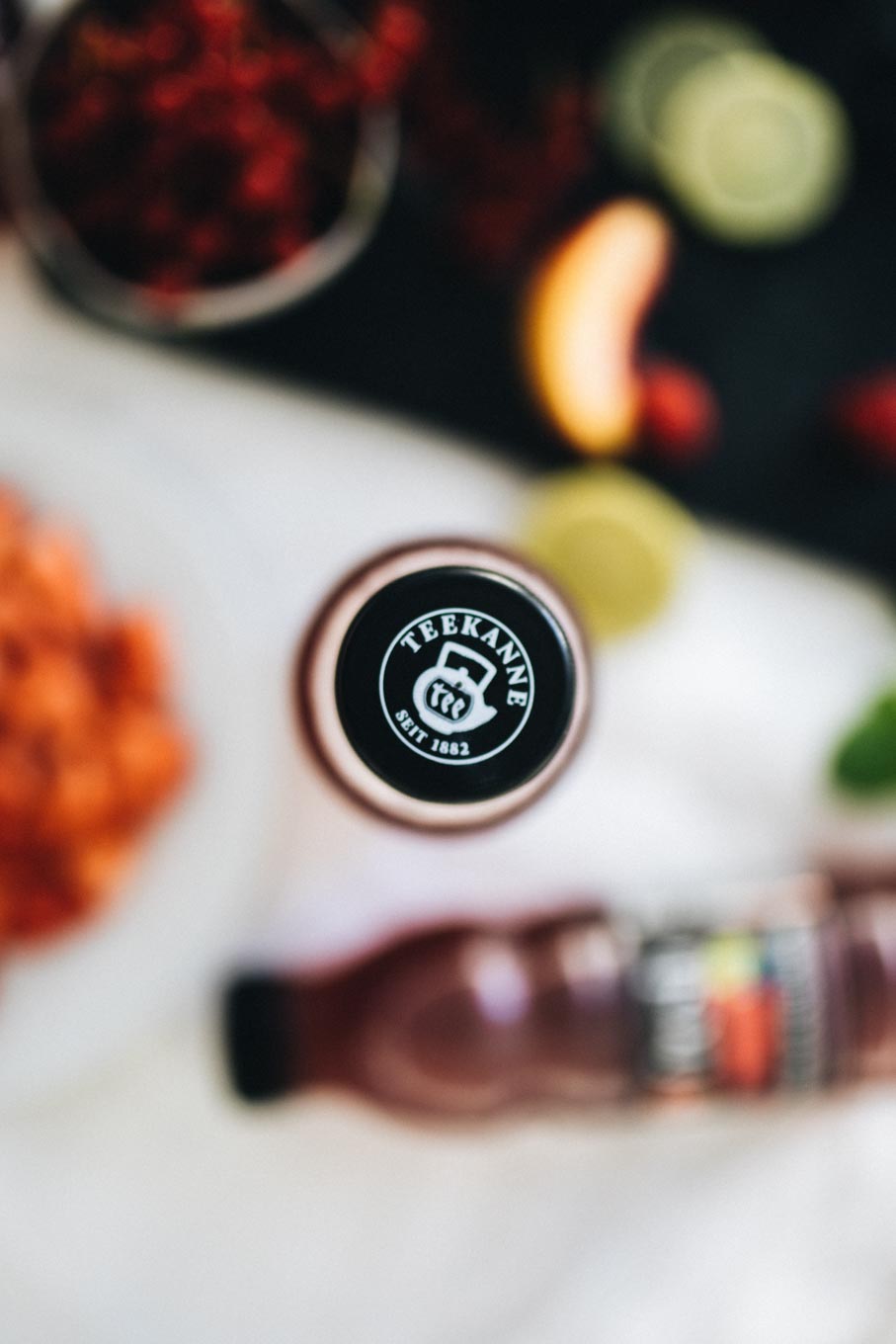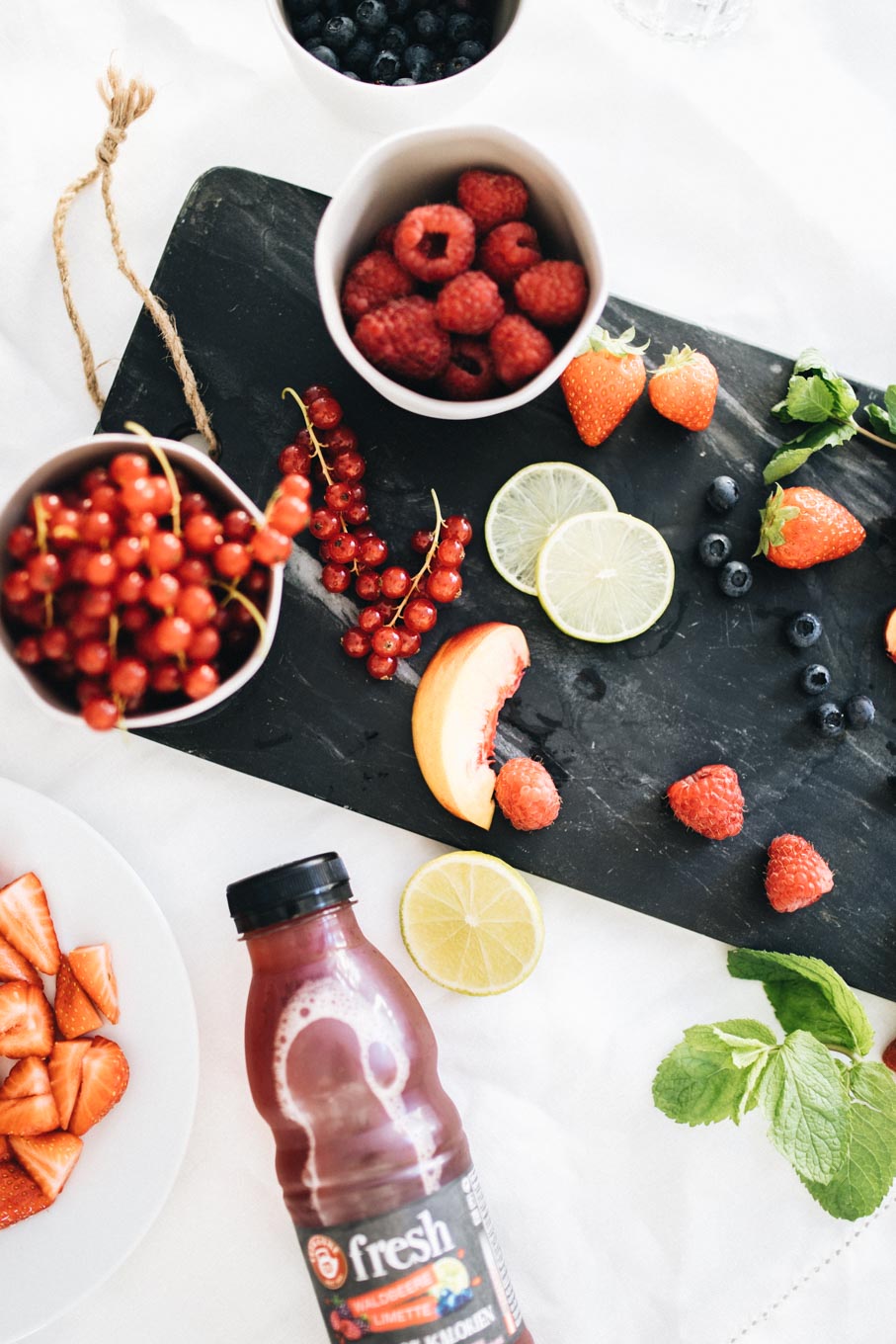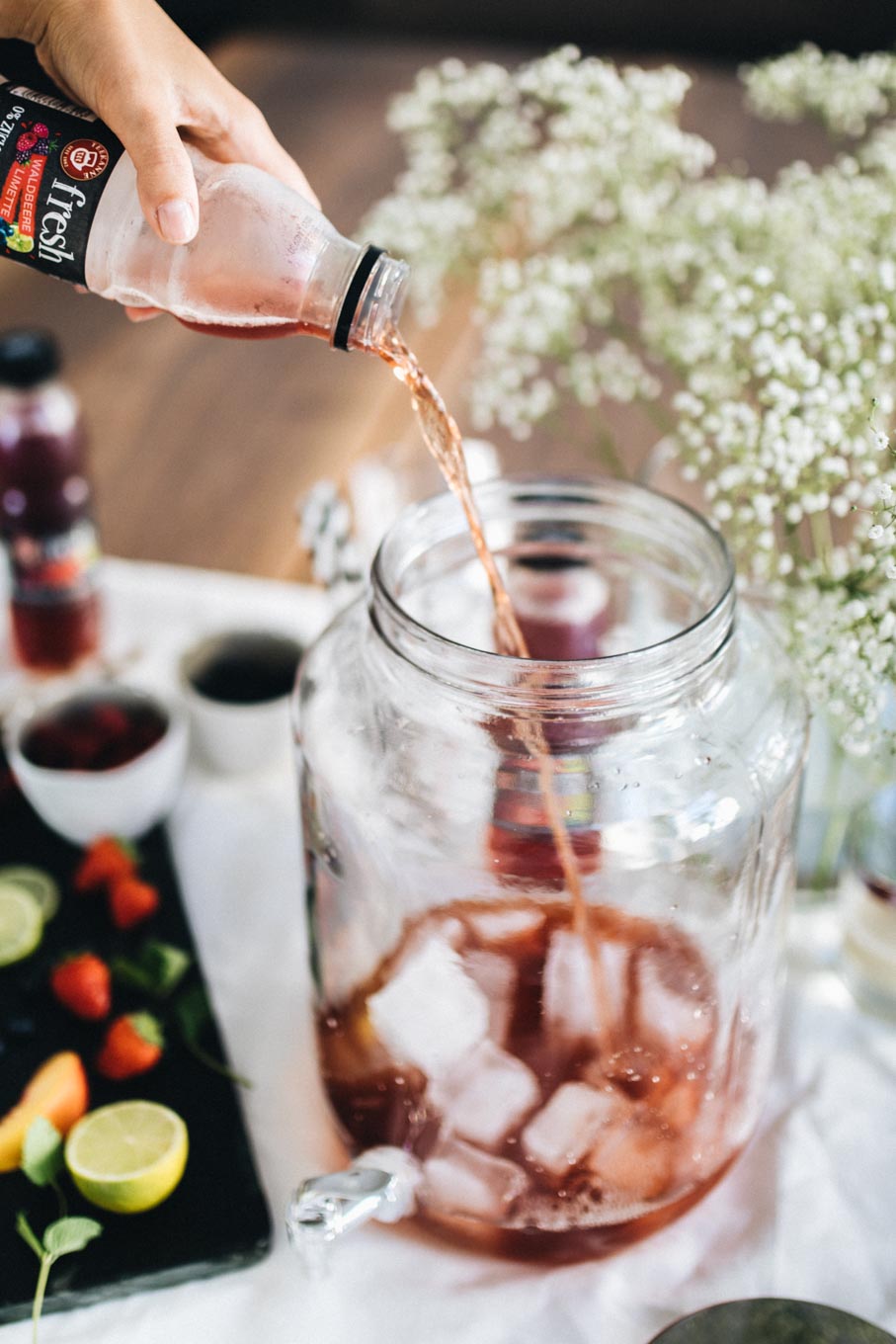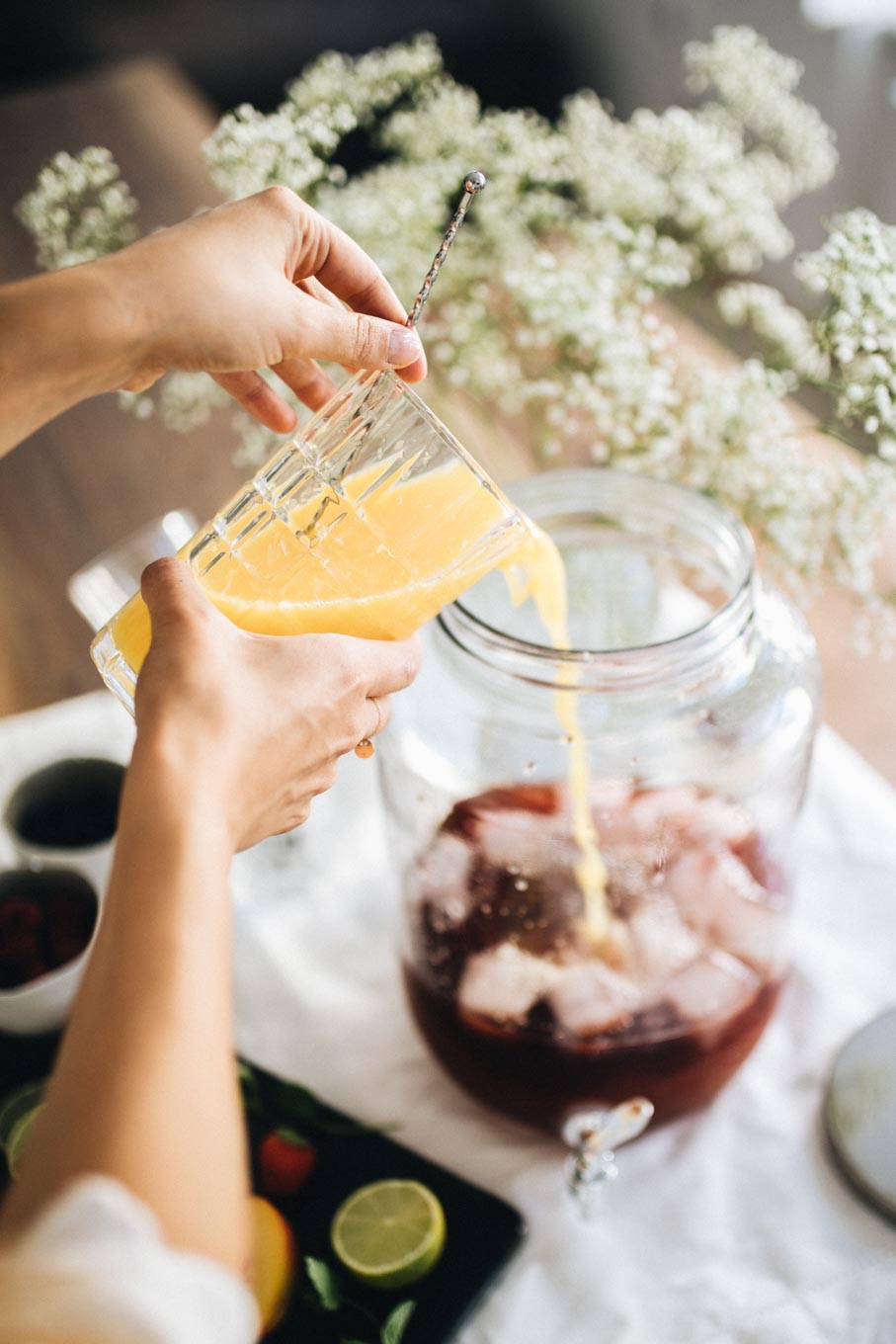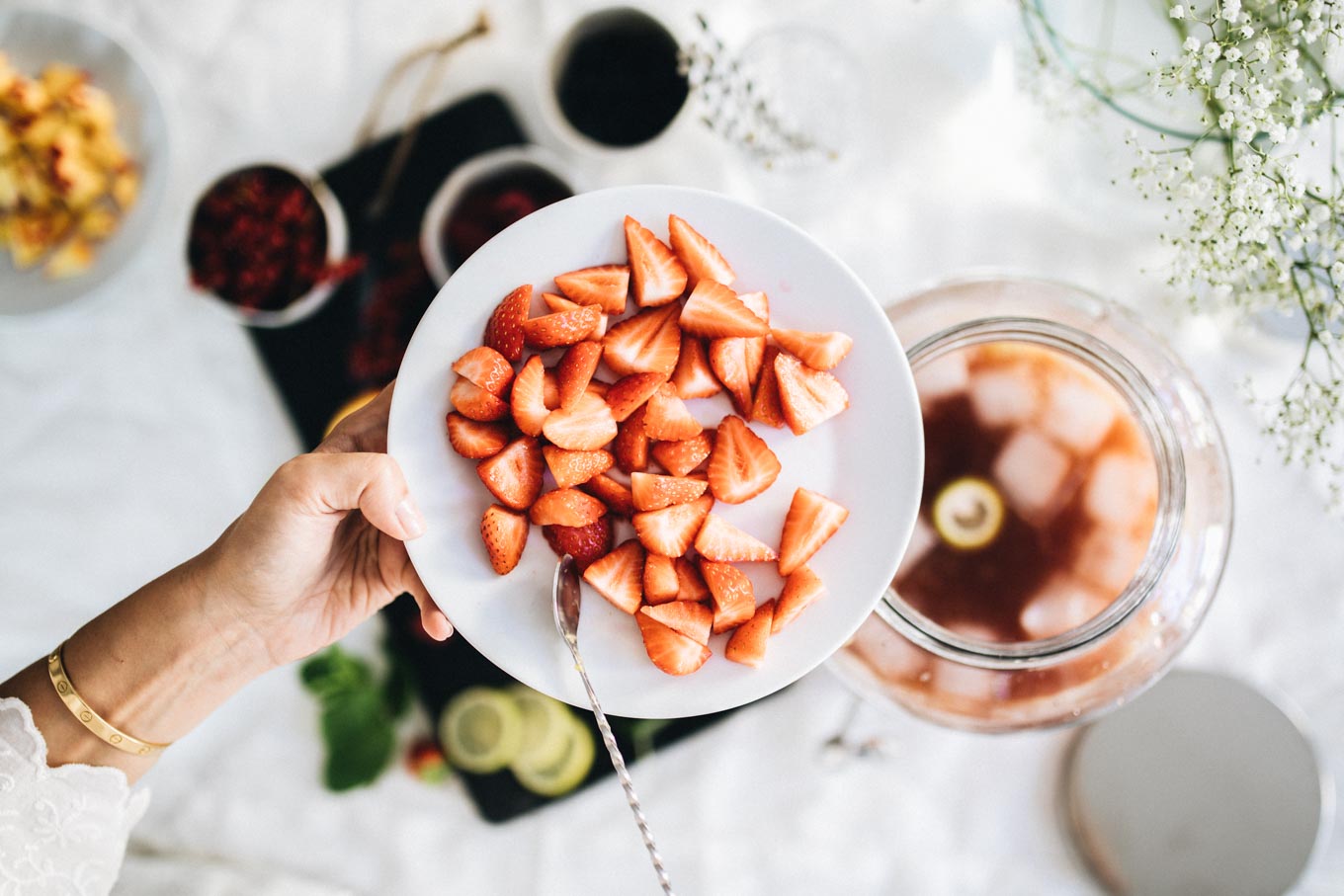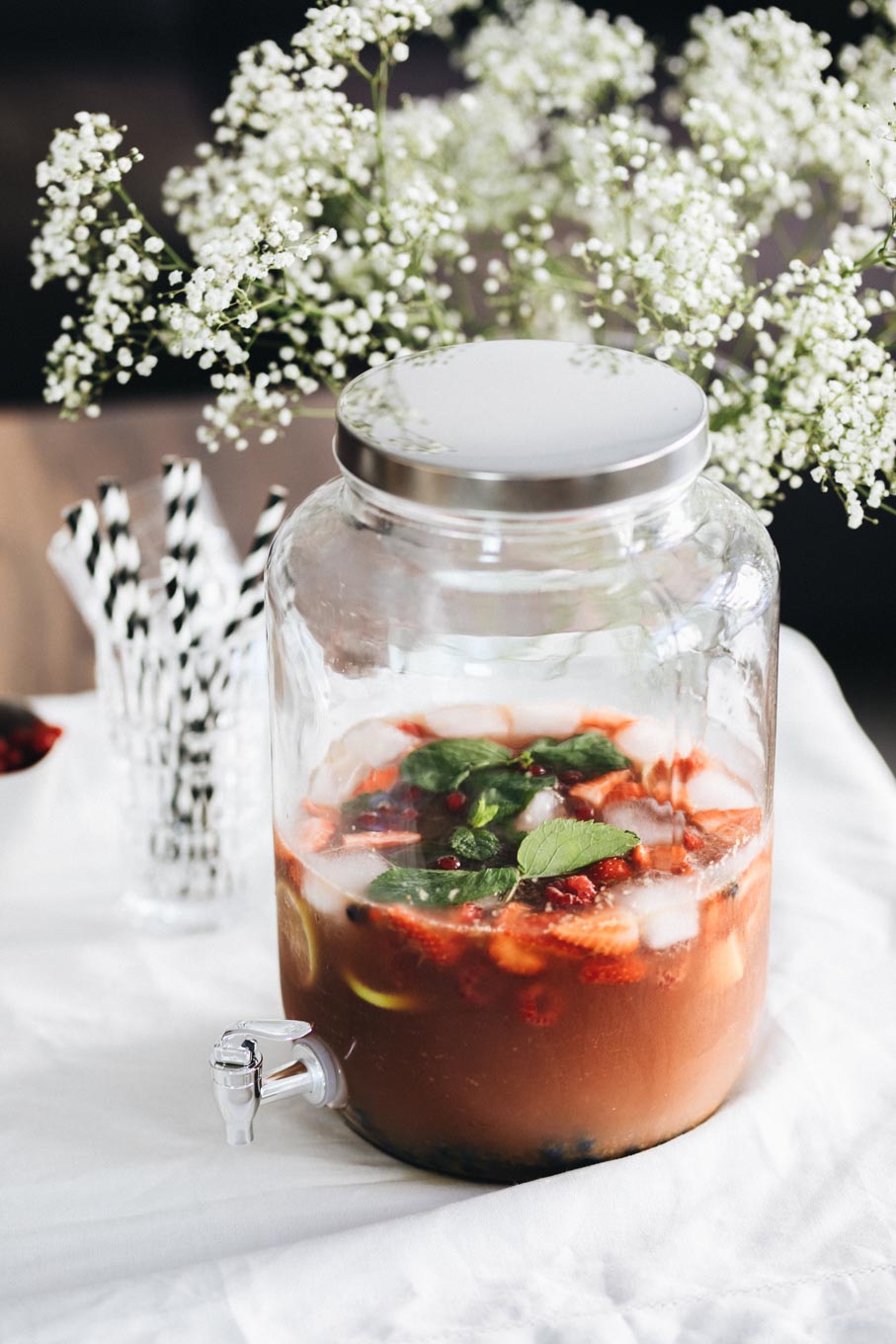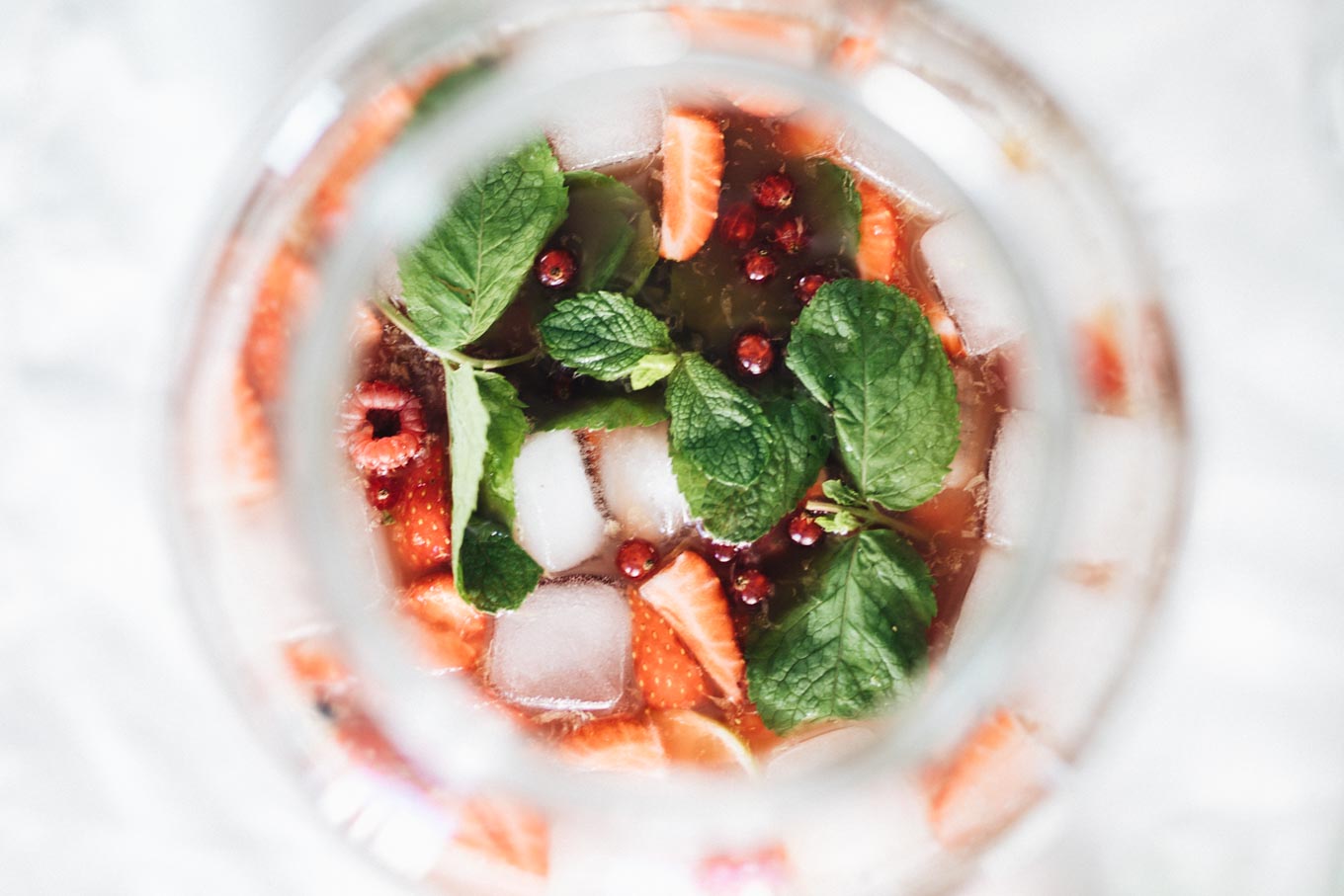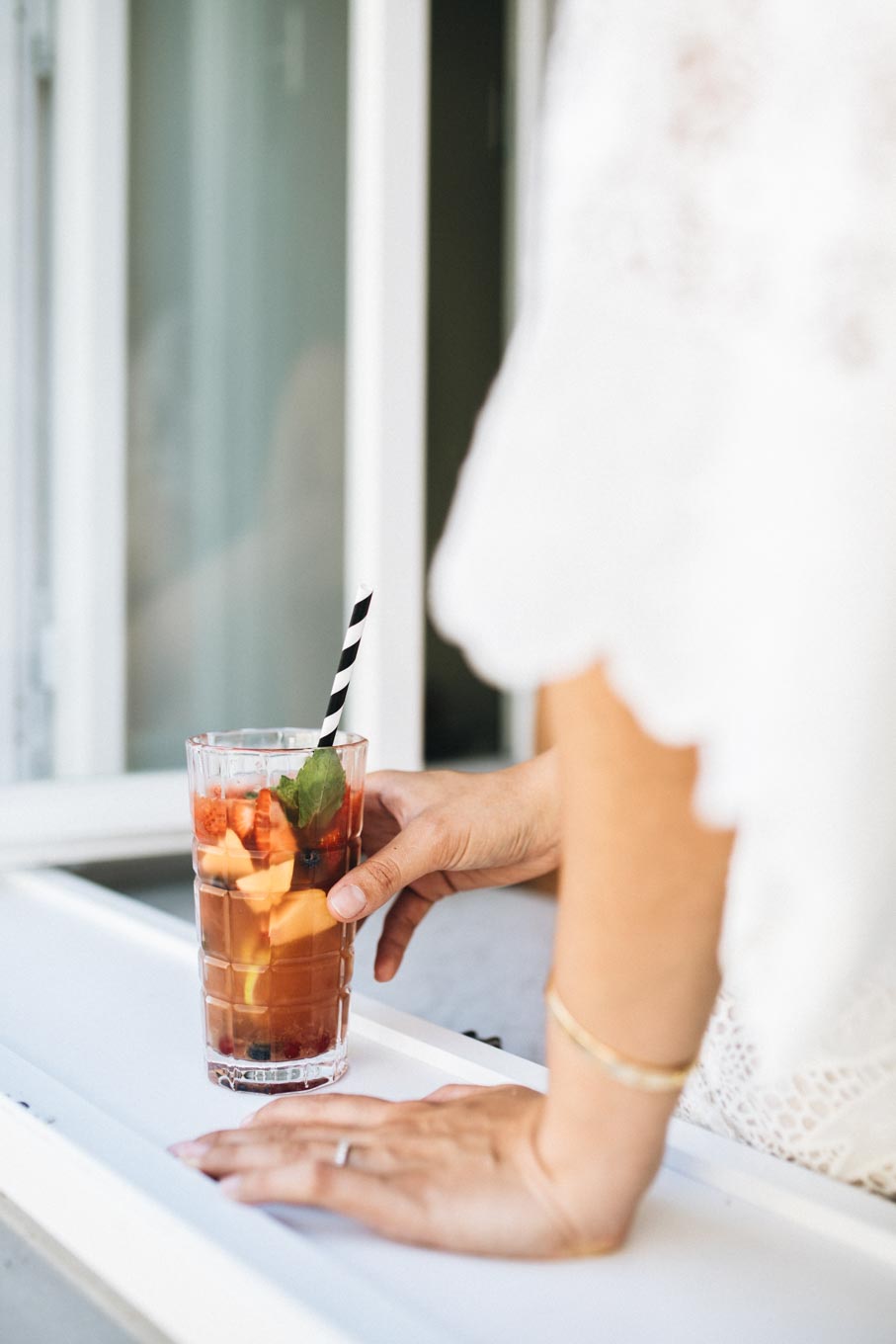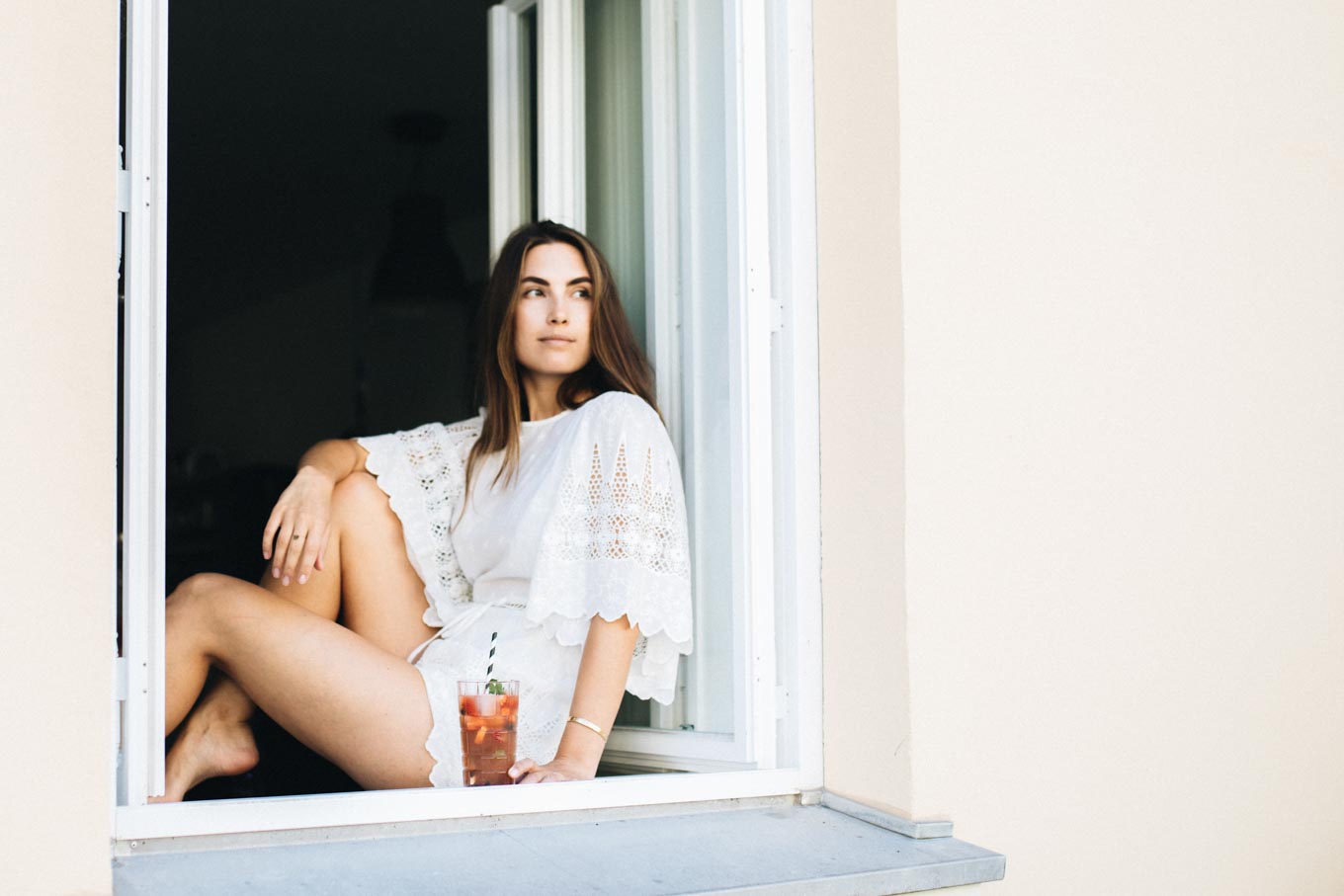 ---
Shop the post:

*in friendly collaboration with Teekanne (advertisement)