Why you should start drinking more tea right now.
As I've already told you, this year I didn't make any New Year's resolutions, but rather focused on what 2017 has taught me. However, one of these lessons definitely was that I'm responsible for myself – including my health and overall well-being. This being said, I slowly but surely started to change some of my habits in order to live an (even healthier) lifestyle. One of those major changes was my habit (and guilty pleasure!) of drinking a coffee first thing when I woke up in the morning. Of course, this morning coffee was not the only one I'd drink throughout the day. As a matter of fact, my daily caffeine consumption was just over the top.
I tried to analyze my caffeine consumption and came to the conclusion that I often just have a coffee because I enjoy a little break in-between working. The real reason why I've had several cups of coffee at the office most often was simply because it meant that I had a reason to get away from my desk, go to the kitchen and press the button on our coffee machine.
Once I figured that out, I tried to find a way on how to get rid of that behavior. The answer is quite simple: Instead of walking to the kitchen for a coffee, I'm making myself a nice cup of tea now. We now have a wonderful selection of teas at our office and a water kettle that heats up water in no time.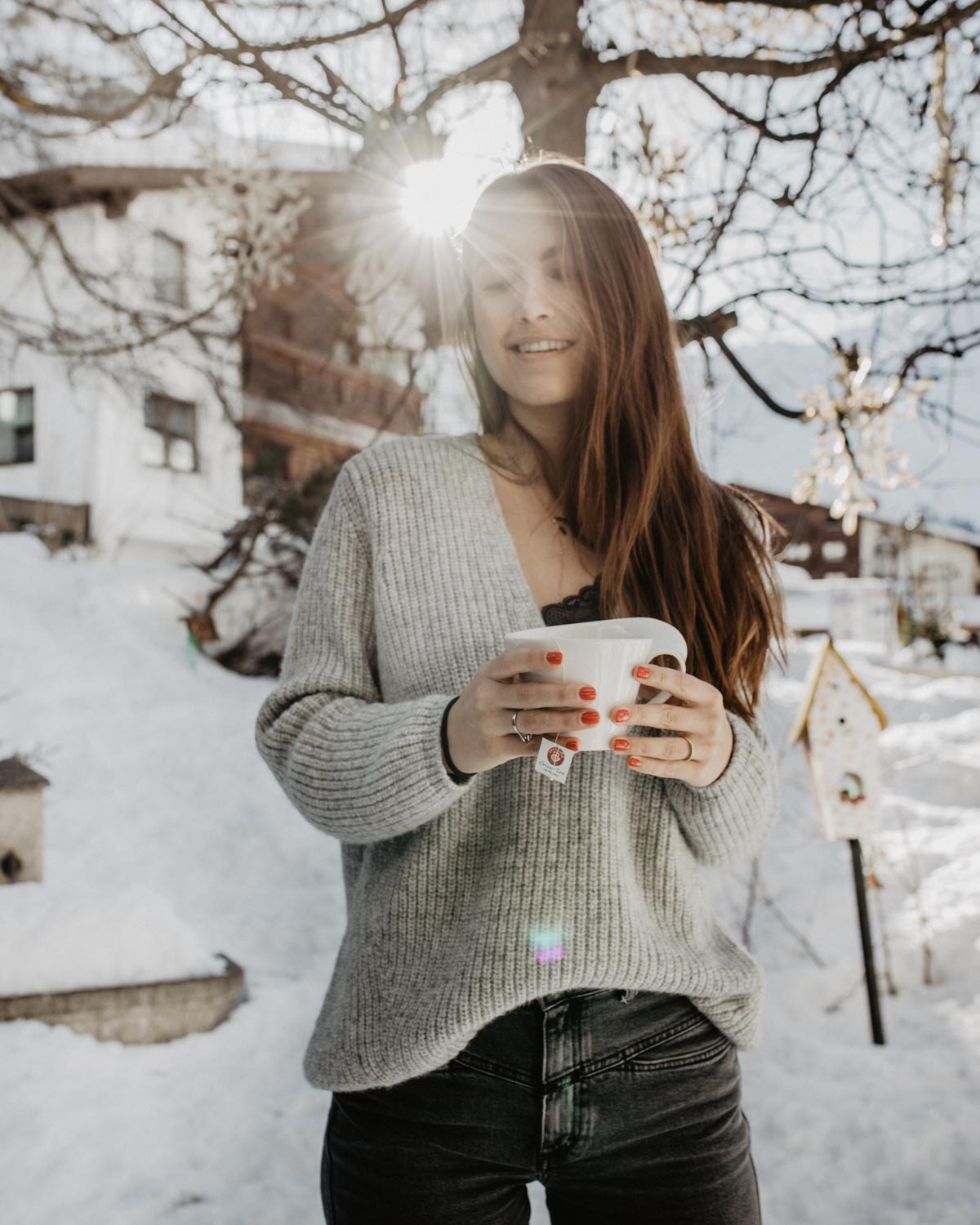 Especially the exchange of my morning coffee with a nice cup of green or herbal tea made a big difference. I never quite realized that my stomach wasn't too happy about that shot of coffee in the morning. Now that I'm drinking a cup of warming and soothing tea, it feels a lot smoother.
Truth is, since I regulated my caffeine intake I feel a lot better in general. I sleep better at night, I feel like my skin is getting better and I feel more productive and energetic than before.
Also, with the variety of teas that is available chances are very low that you'll ever get bored. My two favorite teas I'm drinking on repeat this winter are Teekanne's Green Tea With Matcha and Teekanne's Indian Turmeric Tea (deutsch: Indischer Kurkuma). I especially love its full taste and the notes of cinnamon and cardamom – it literally is warming from inside.
I'm by no means a health expert or have any profound education in that field, so everything I'm telling you here is just my experience. Nevertheless, you may be wondering "Why should I drink tea? Can it actually do anything for me and my health?".
I've gathered some health benefits tea can offer:
#1 It's good for your body!
Tea from the Camellia sinensis plant (especially green tea) contains both caffeine and EGCG (Epigallocatechin gallate) wich work in combination to raise the metabolic rate. Which means: Your metabolism will work faster, hence you're burning more calories. Furthermore, it's great for the digestion.
#2 It makes you glow!
Tea contains polyphenols and catechins which help to hydrate your skin and keep it elastic. Also, antimicrobial properties help to prevent pores from clogging – meaning: less acne and breakouts. Another skin benefit: Antioxidants that are found in tea prevent aging spots and maintain the skin's youthful glow.
#3 It keeps you young!
Tea is lowering the stress hormone cortisol, which in return improves blood sugar regulation. Better blood sugar control and less cortisol are key factors in slowing down the aging process, including fewer wrinkles and less belly fat.
#4 It helps you maintain a healthy lifestyle!
In addition to the metabolic benefits, research found out that many people find drinking tea helps curb their appetite and reduces snacking, thus making it easier to keep their weight. Of course we're not talking about a magic overnight weightloss once you start drinking tea. But we all know how important it is for our body to hydrate – and drink lots of water. Unsweetened tea can in addition give you a little boost with all its health benefits.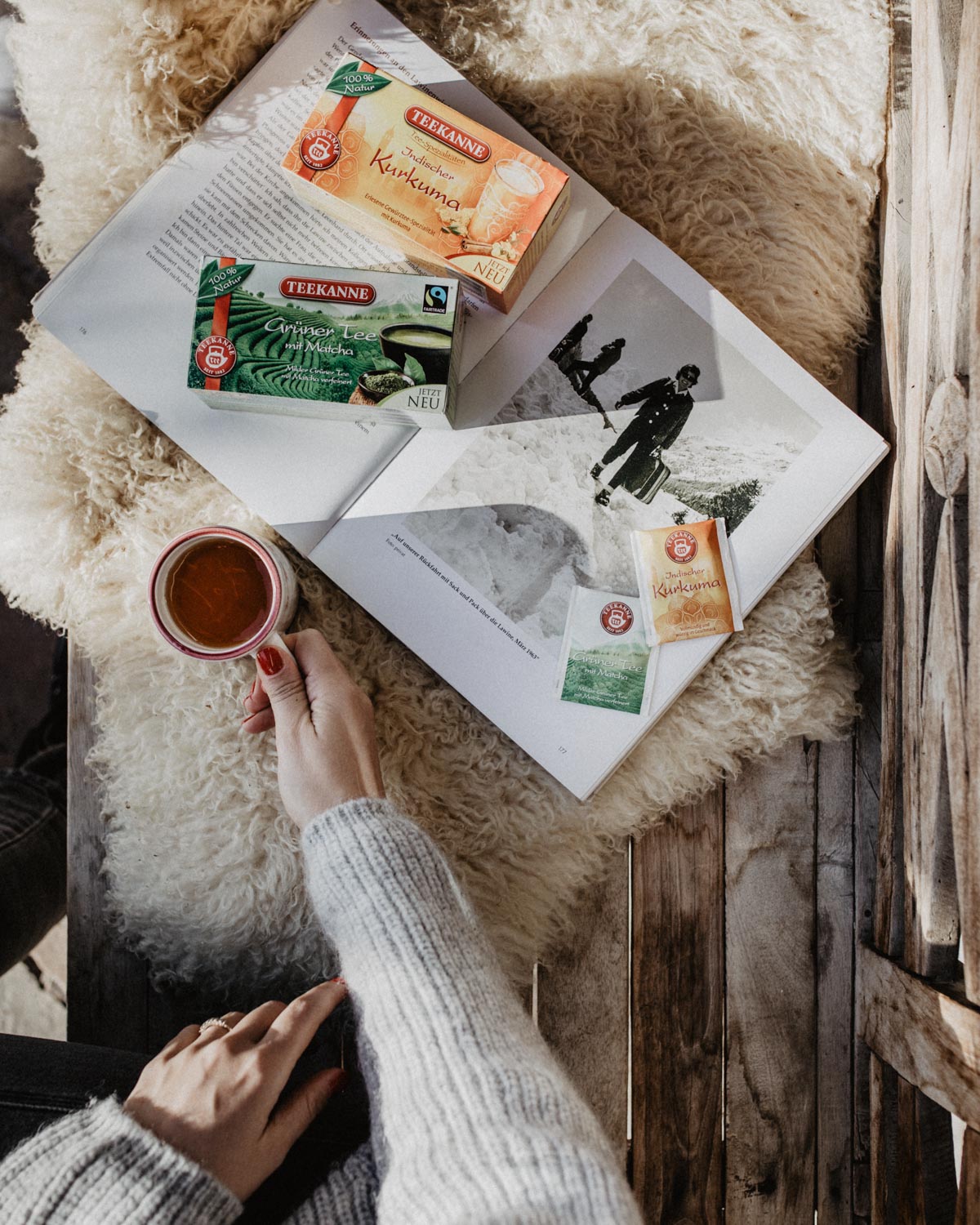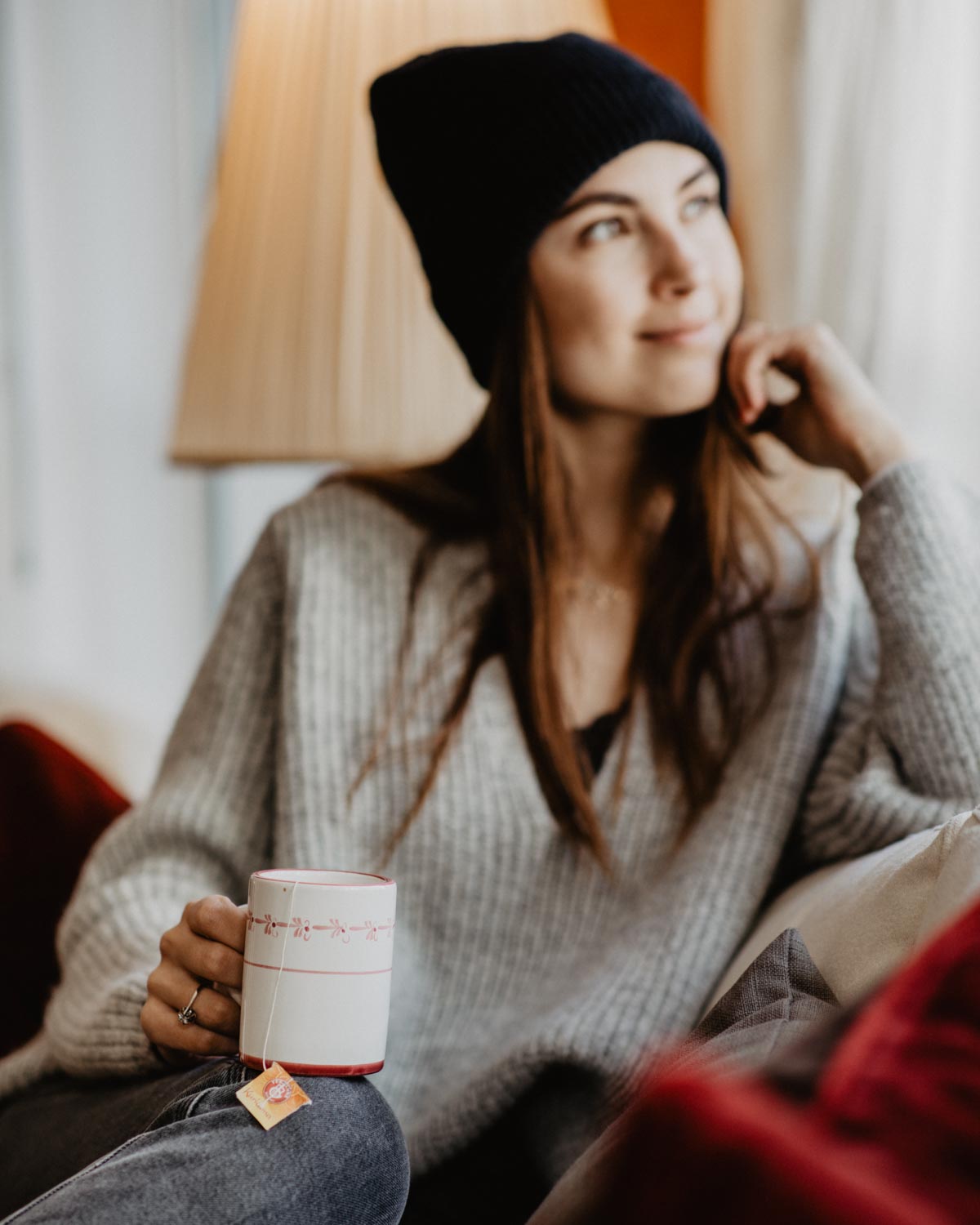 If you find these reasons compelling and want to start drinking tea, I encourage you to try a variety of different teas. Teekanne's range is huge and has a wide selection of amazing tea blends to offer. No matter if you're rather the fruity, herbal or classic kind of person: I'm pretty sure everyone will find their favorite!
---
*advertisement: in friendly collaboration with Teekanne