Have you met TEYO?
In the life of a blogger, sometimes there are those special moments when you get super lucky and a brand you've loved even before you started blogging approaches you for a collaboration. It's even luckier when they tell you they are planning a shooting they'd like you to be part of – and this shooting happens to be at the lake you love most in this whole wide world. At the point they tell you that two of your favorite people will also be part of this shooting, you start wondering if this collaboration request is a prank… Call it what you want, but in my eyes I hit the "collaboration jackpot".
Because that's exactly what happened when Teekanne invited me to the shooting of their new product called TEYO in Carinthia with Kathi, Steffi and Patrick. So that's the reason why we went to Wörthersee the other week and had a day full of fun at the lake. The day itself could not have been any more perfect: It was one of the hottest days of this year so far and we kicked it off by meeting in Velden to get to know all the details that make TEYO so special:
TEYO is Austria's first cold brew iced tea, which is made from only the best organic tea leaves using a gentle cold brew method that allows the leaves to steep slowly for more than 12 hours. This way, the tea can fully develop its intense taste. Another fact that I'm personally very happy about: It's super low in calories and does not taste as sweet as all the other iced teas I know. To me it tastes like the iced tea my Mom used to make for me in summer when I was a kid. TEYO is available in three different flavors: Pure, Lemongrass-Ginger and Mint-Currant. All of them taste delicious, but if I had to pick a favorite it would be "pure" because I love its very refreshing and – as the name implies – pure taste.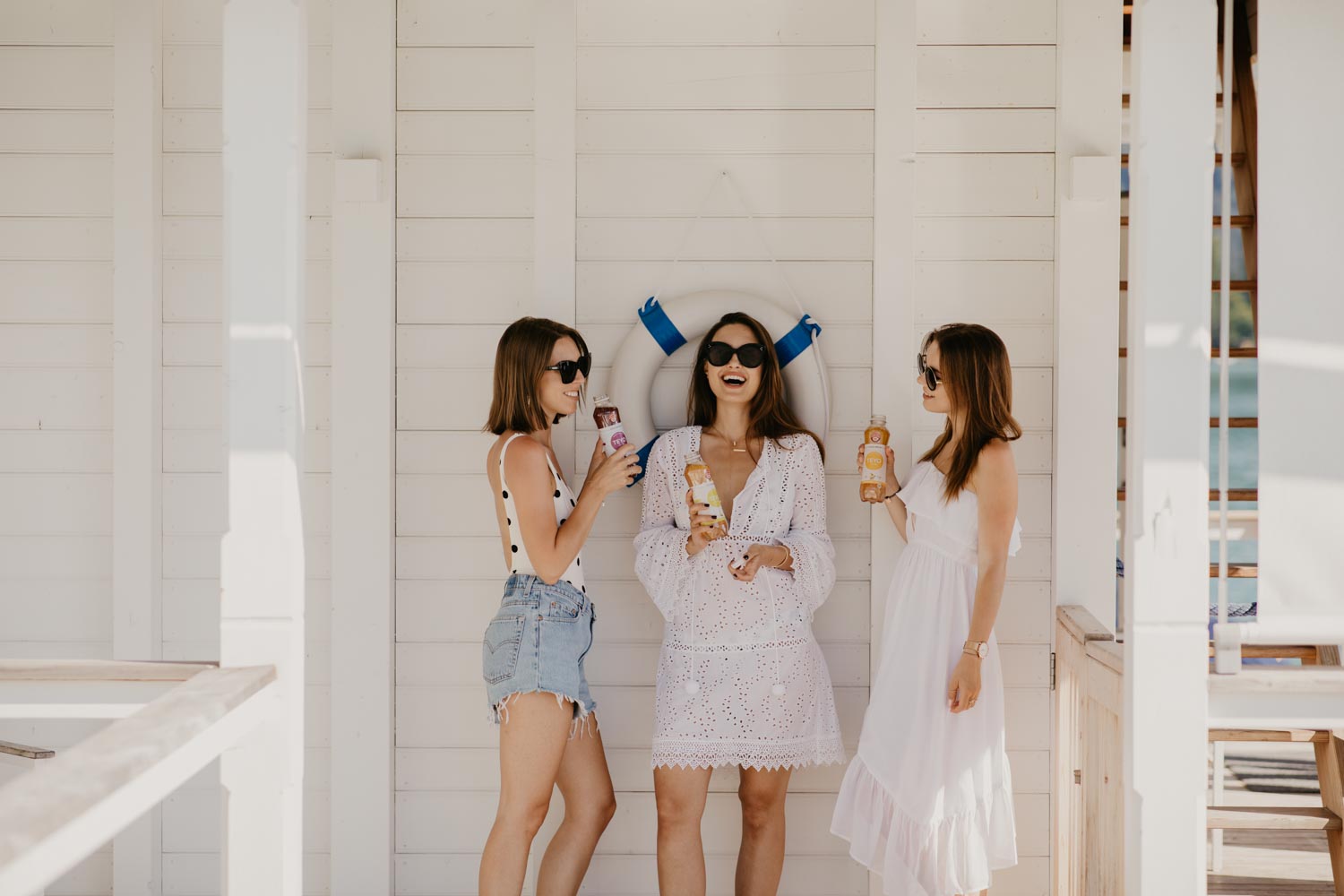 After the introduction to TEYO at lunch, we were invited for a little tour with the boat to soak up some sun and discover the lake from a different perspective. We then visited Werzer's Badehaus, one of my favorite locations at the lake, and later on had dinner while watching the most mesmerizing sunset at Jilly Beach in Pörtschach. If you ever have the chance to visit Wörthersee in summer, please do so! The crystal clear turquoise water is hard to picture and there is a certain vibe at this lake that makes you feel as if you're on vacation. I'm sure you'll be as obsessed as I am!
As you guys probably know Carinthia is were I spent most of my childhood, so any excuse that involves being able to visit a place so special to my heart is always welcome. Besides, this day with Teekanne felt like a little holiday and every time I'm opening a bottle of TEYO at the office now I have a smile on my face just thinking back of this beautiful day spent with the best company.
As a little goodie for you – and because I think TEYO is a summer essential – I'm happy to be giving away five TEYO trial packs. Just leave me a little comment under this post telling me what you love most about summer! The five lucky winners will be contacted via mail on 13th of July. Good luck!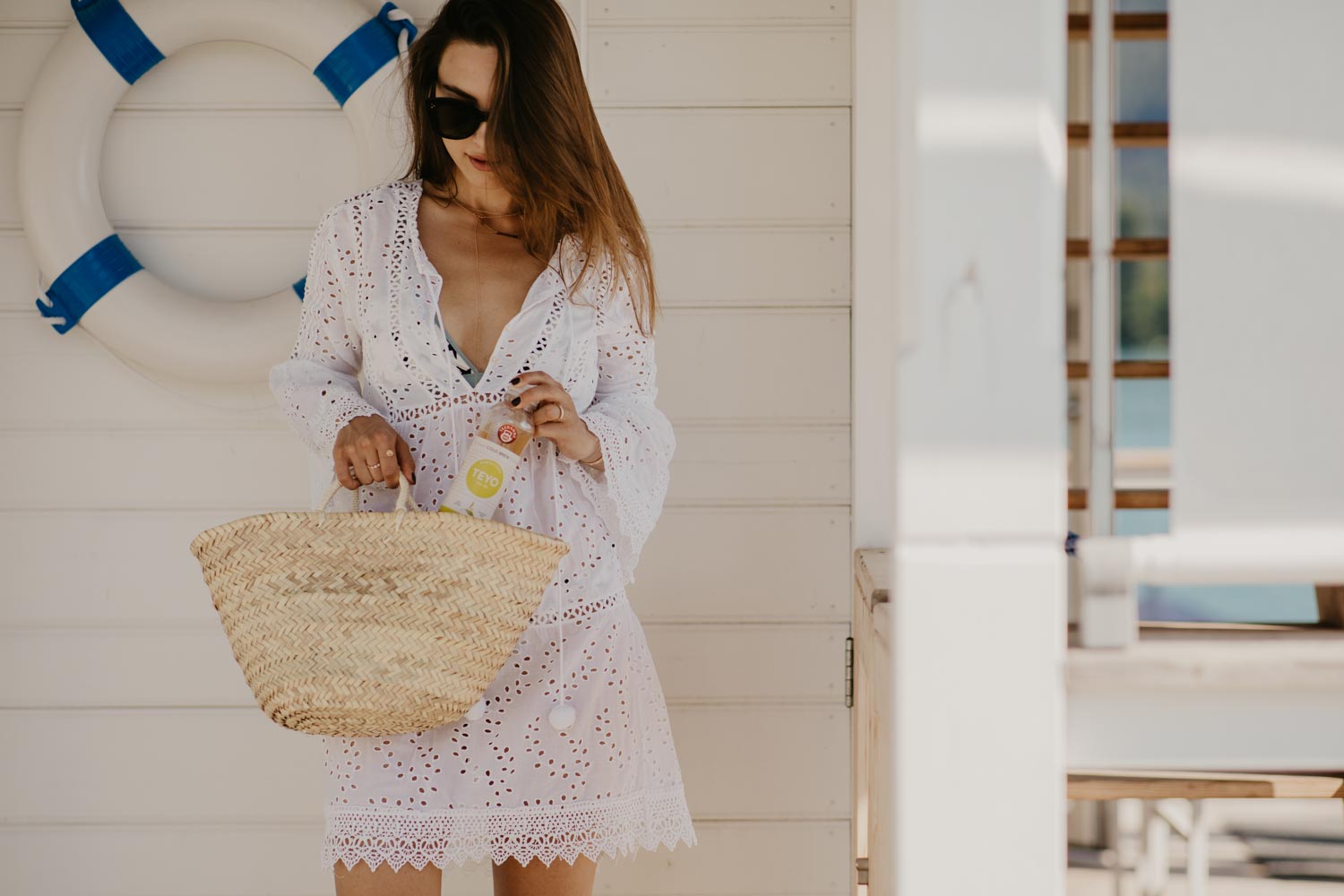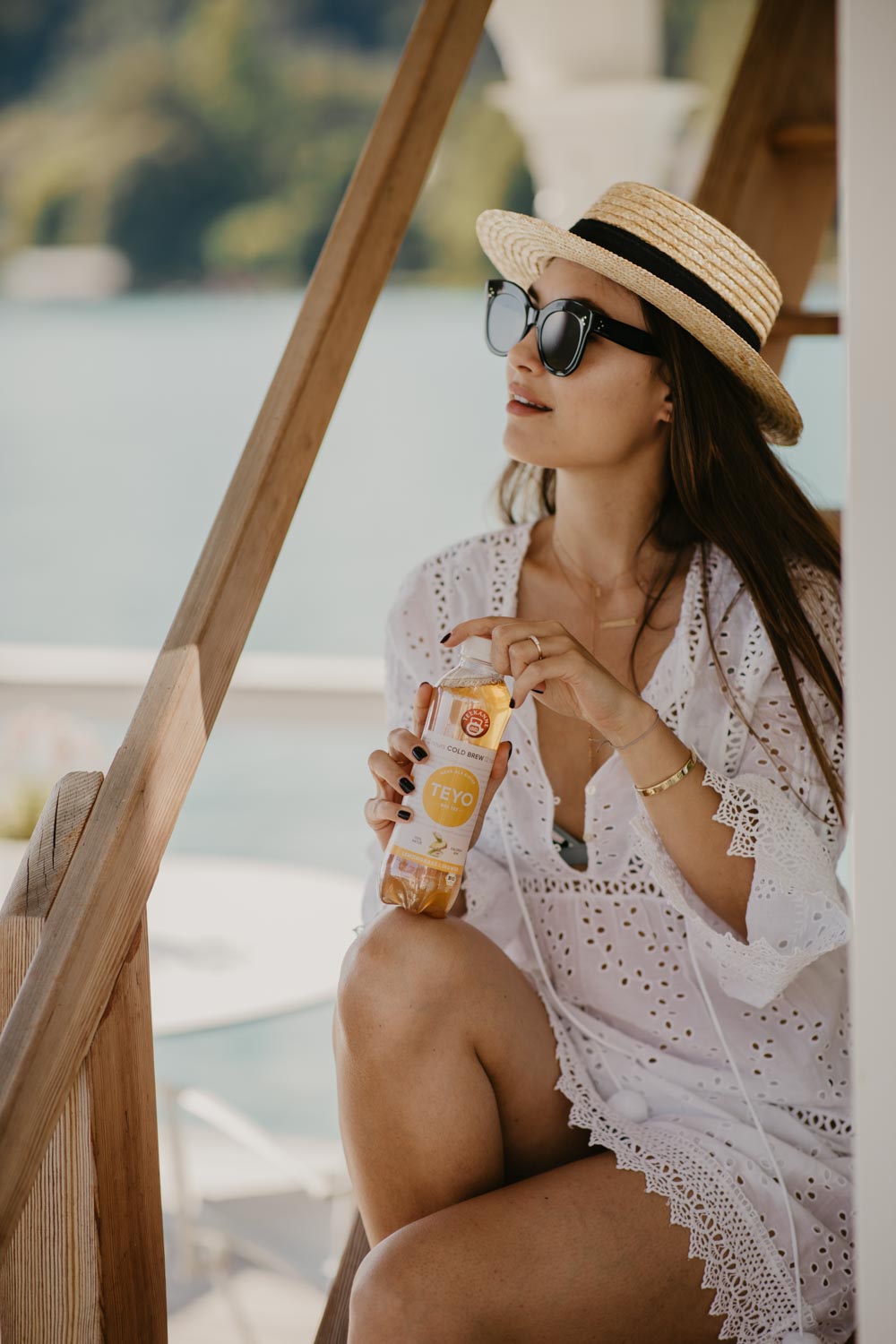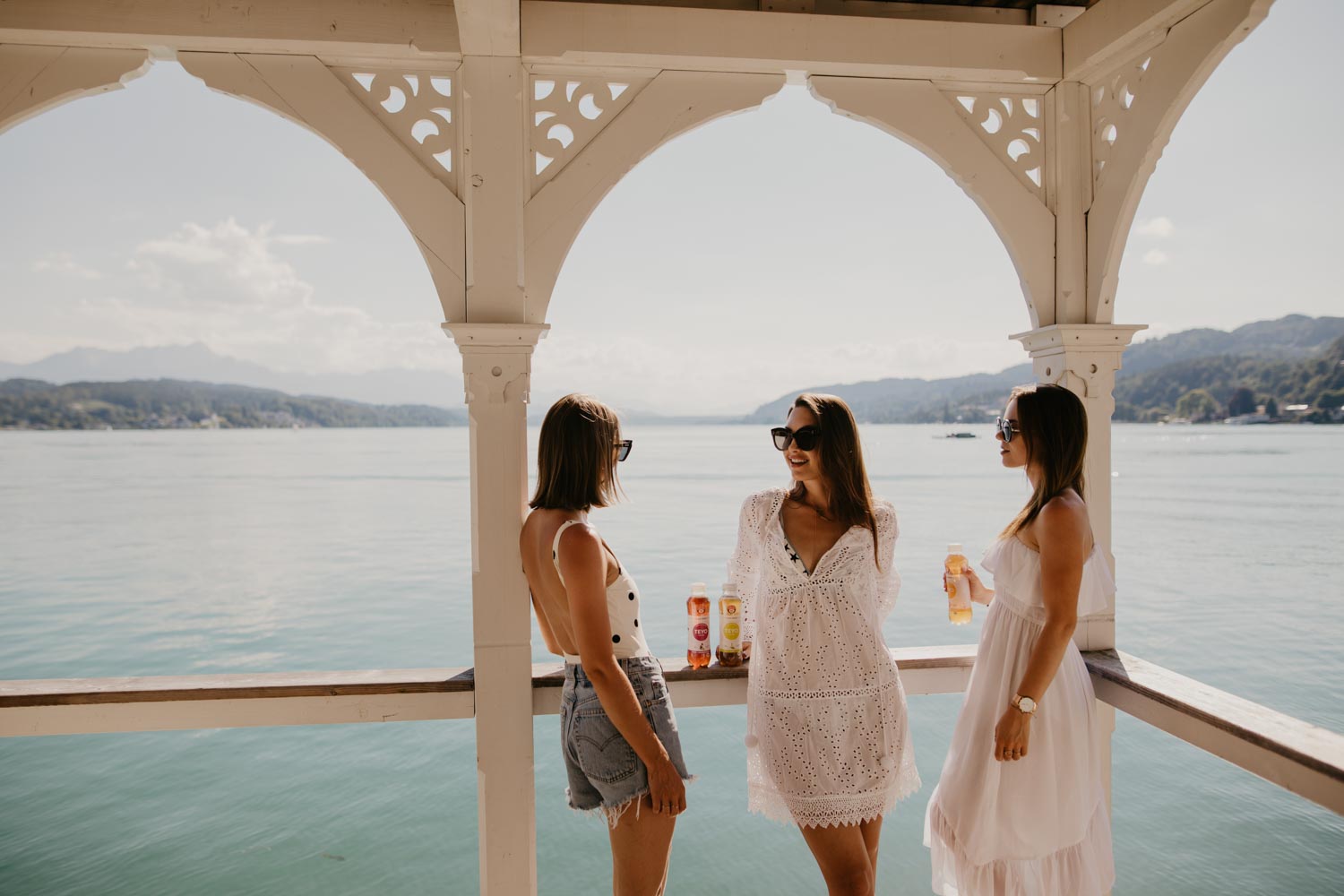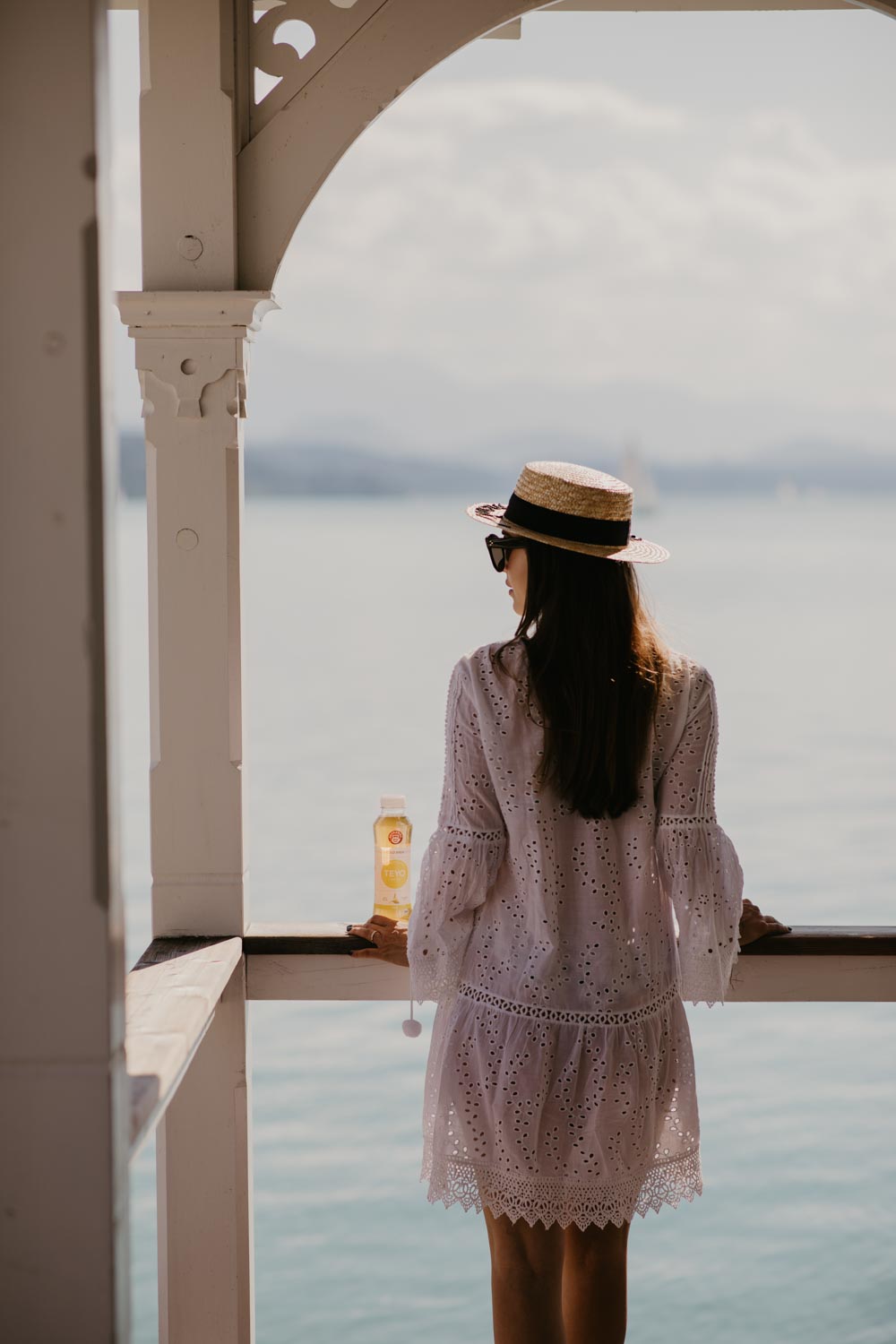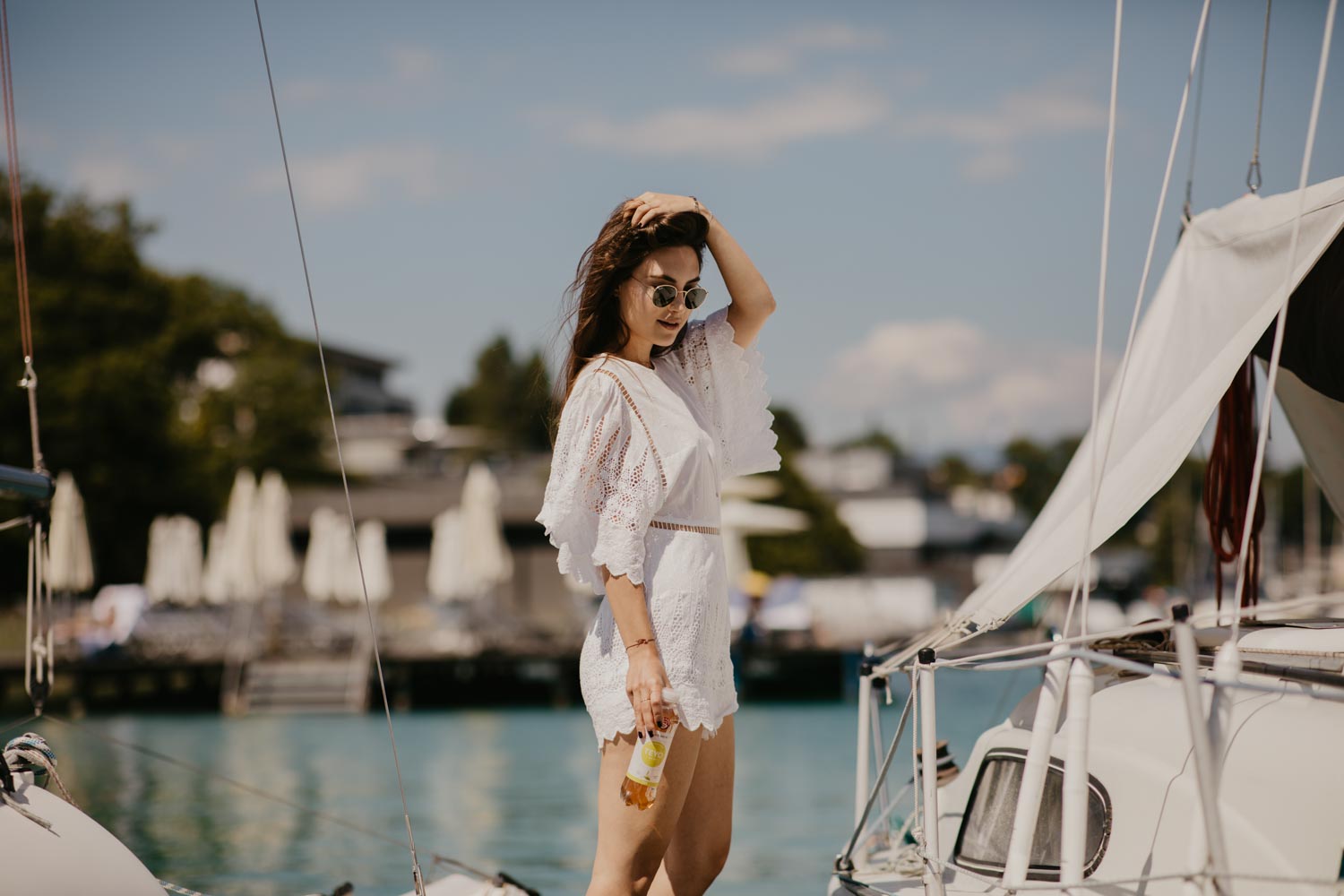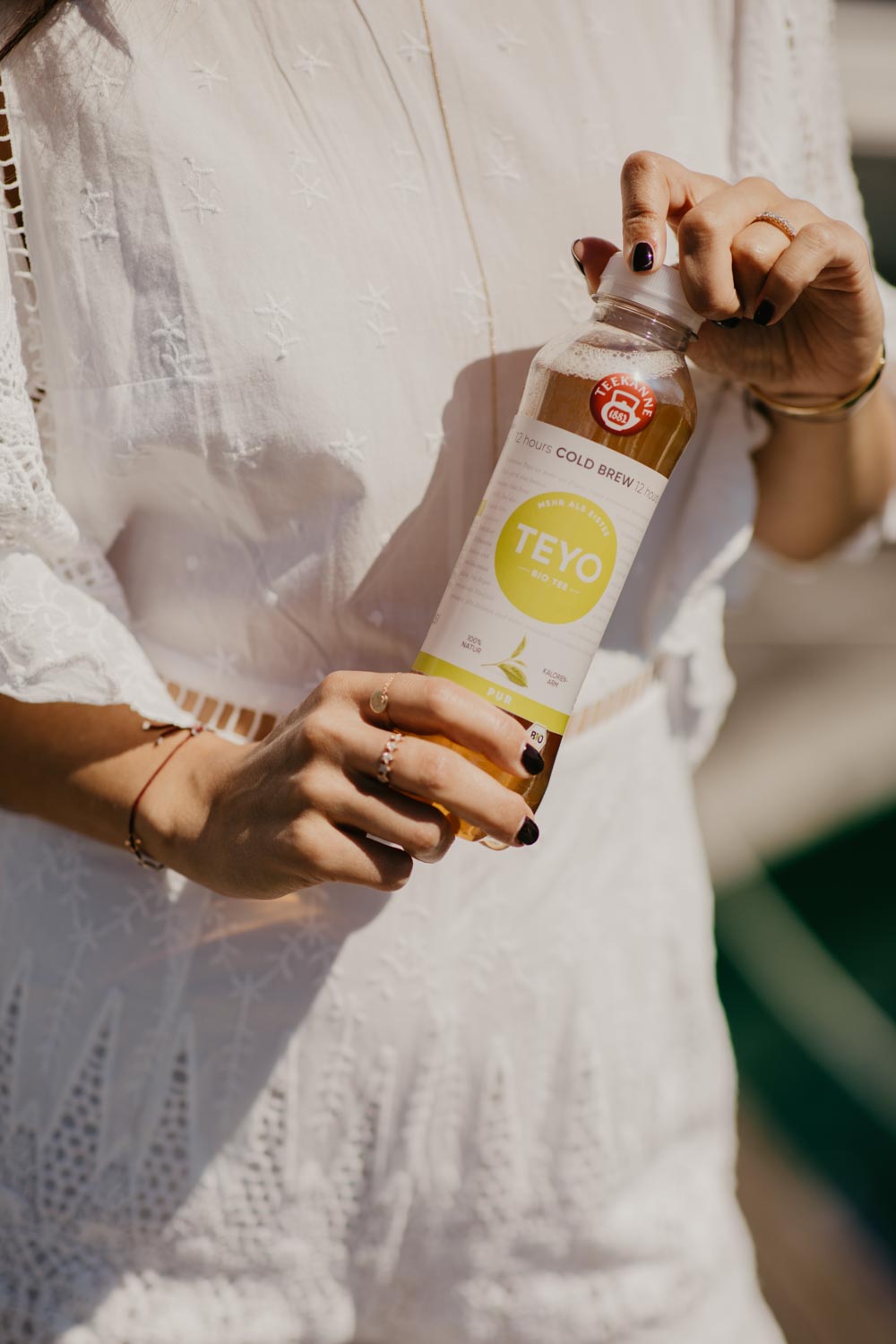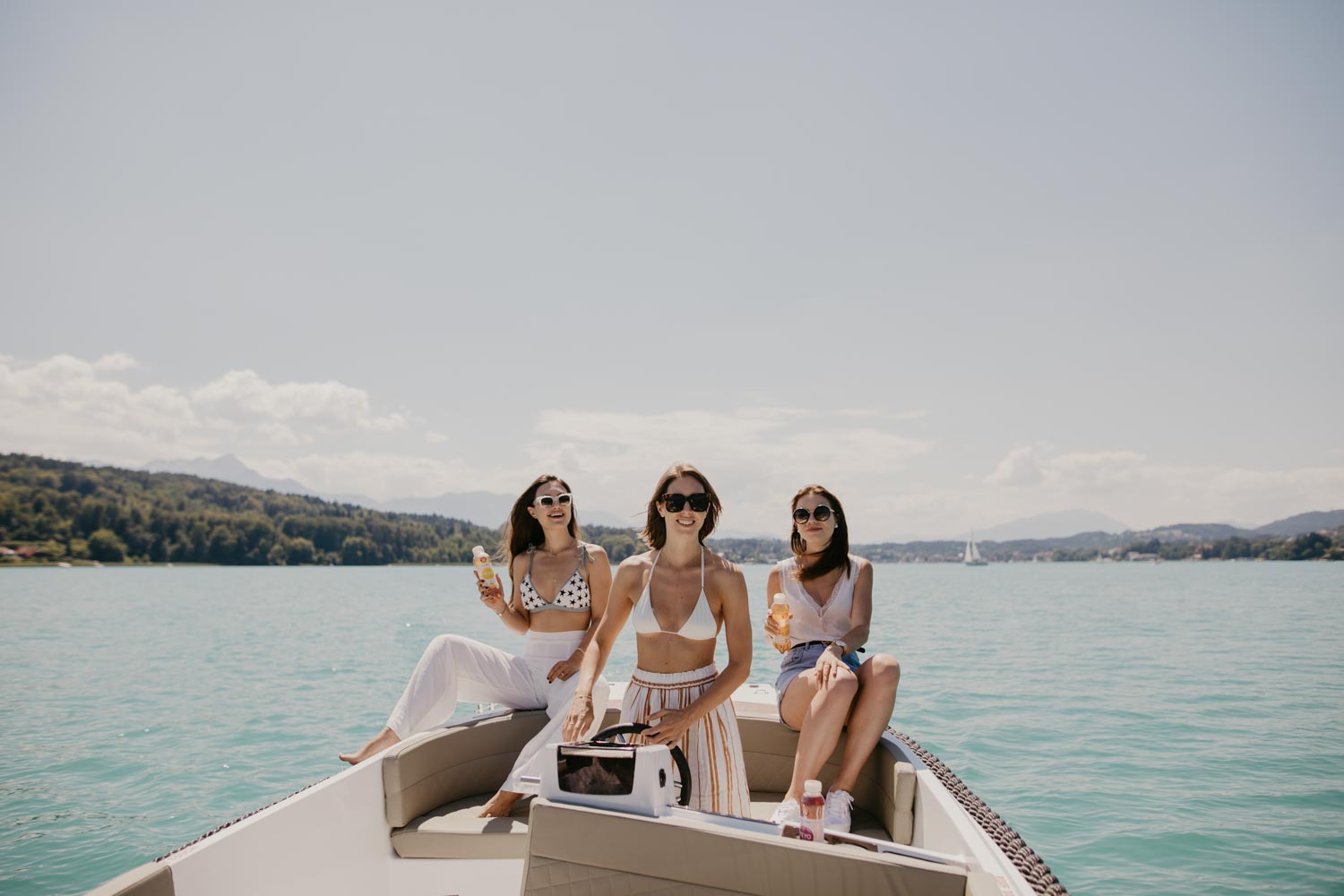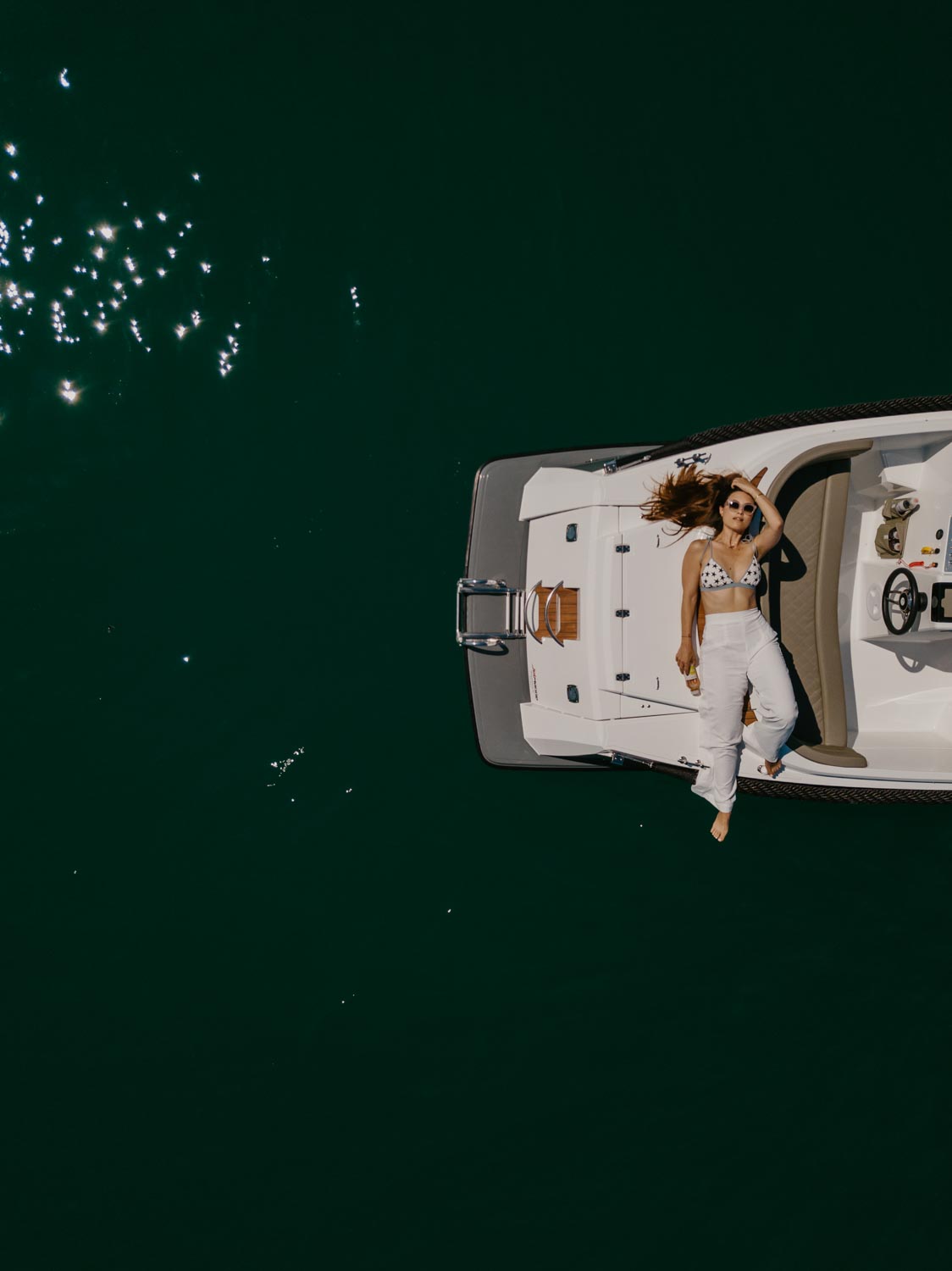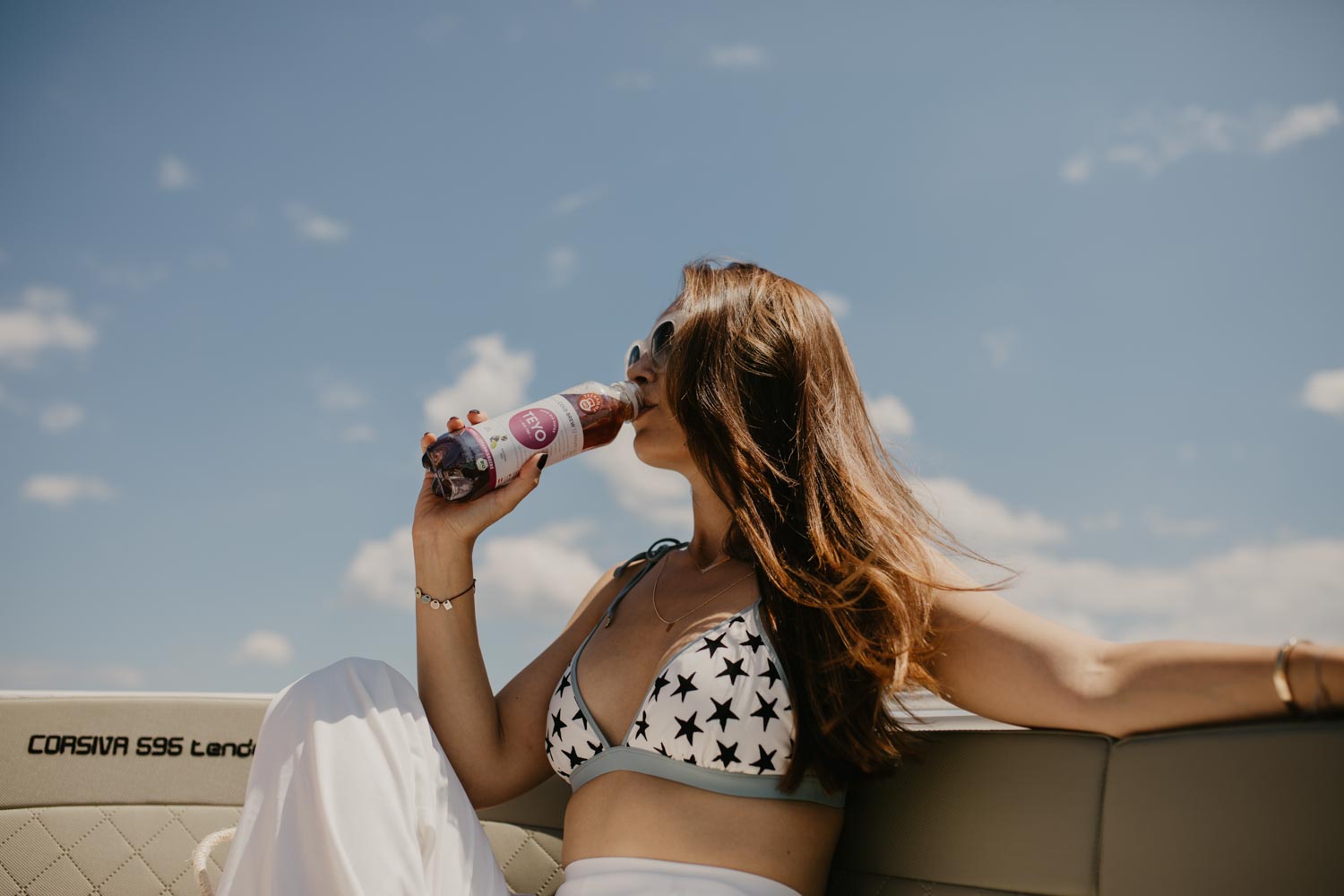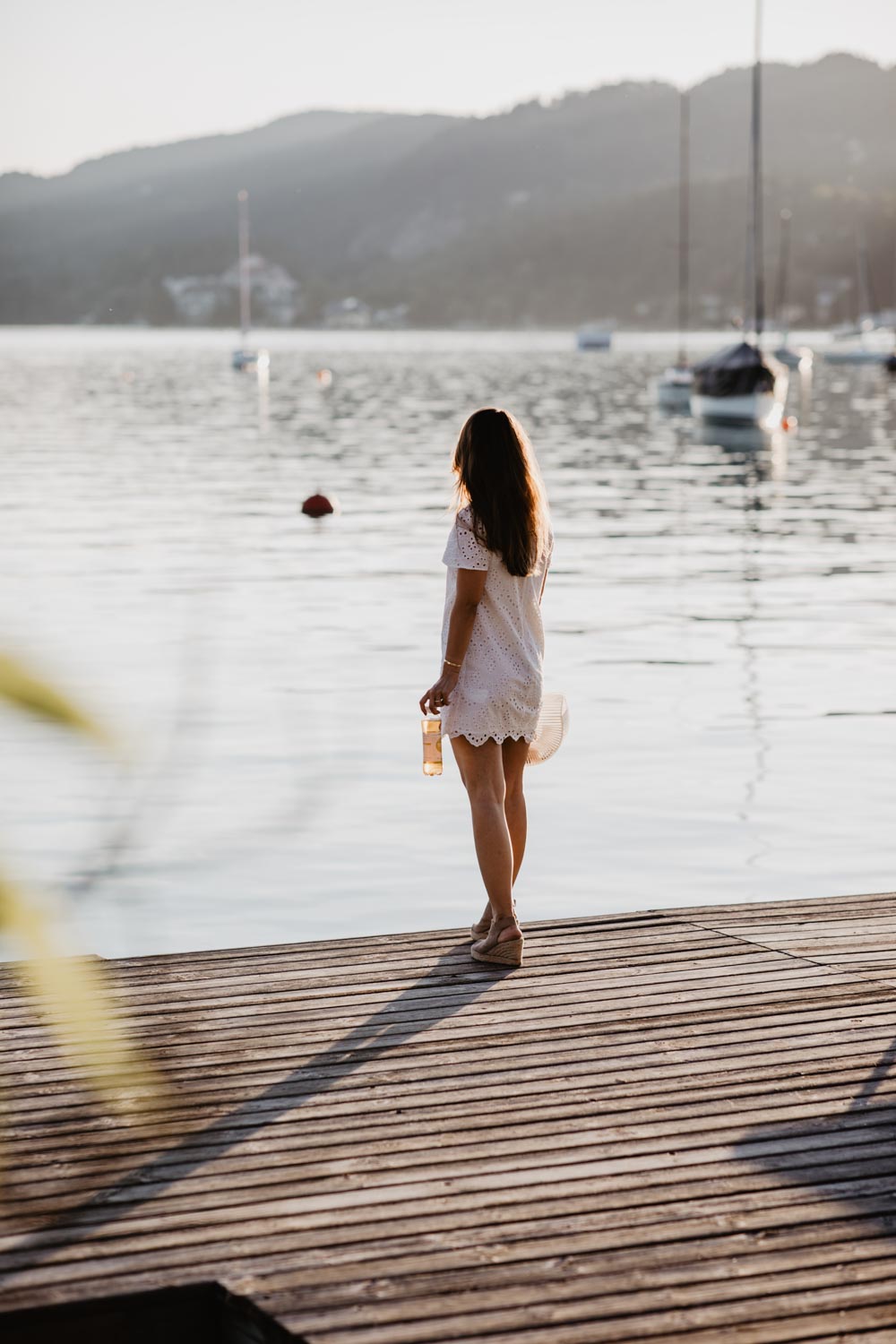 ---
*advertisement: in friendly collaboration with Teekanne