Travel Diary: The Cliffs of Portopetro
One of the coolest things about holidays on a boat is that you get to see so many different spots and places during a short time. We basically woke up to a different scenery every morning and got to explore various little bays and harbors throughout our time in Mallorca. And when it comes to picturesque places, this island definitely has a lot to offer! I loved the contrast of amazing white beaches like you would expect to find them somewhere in the Caribbean, and stunningly high cliffs on the other side of the island.
One day, the wind and waves were not in our favor and prevented us from going further north along the east coast of Mallorca, so we decided to stay another day in Portopetro – a super cute little fishermen's village. From the harbor we saw a lighthouse at the end of the bay and could not resist hiking up there. The view that awaited us at the top was just breathtakingly beautiful and totally worth the rough way up there… I could seriously stare at the ocean forever without ever getting bored. There's just something so magical about the movement of the sea, the light breeze and the sound of the waves crashing against the rocks. I was totally zen on the cliffs of Portopetro and can highly recommend to go there if you're visiting Mallorca.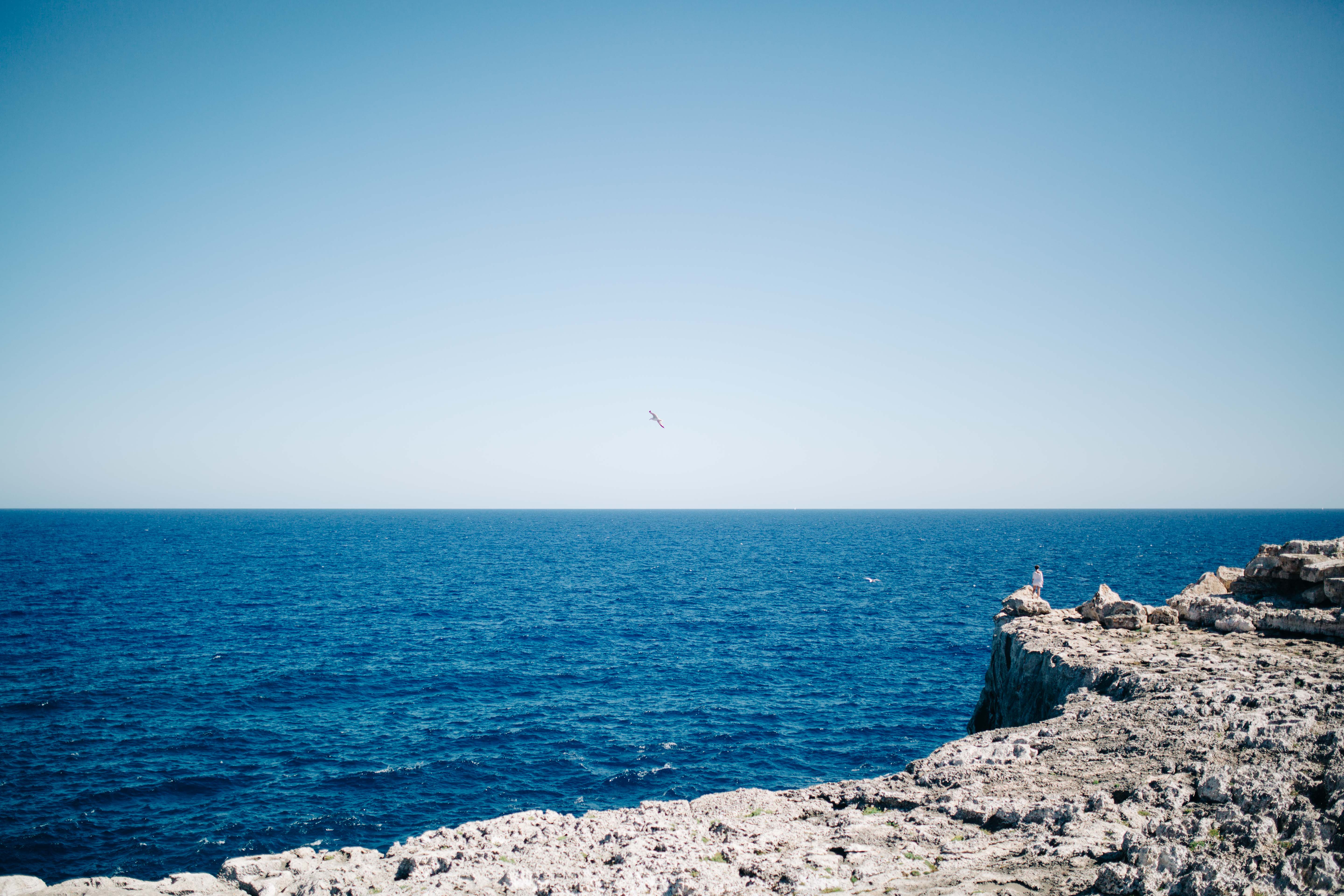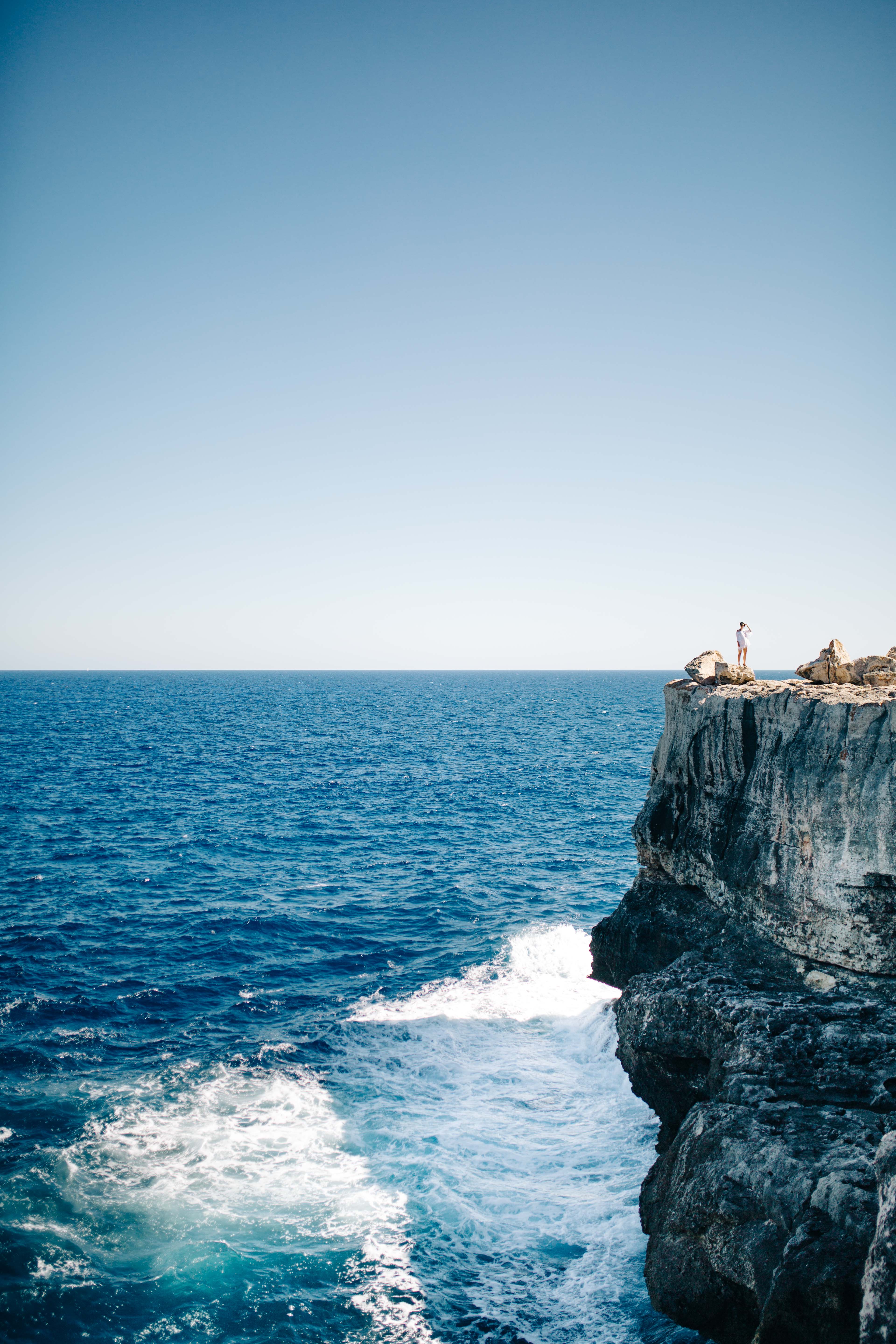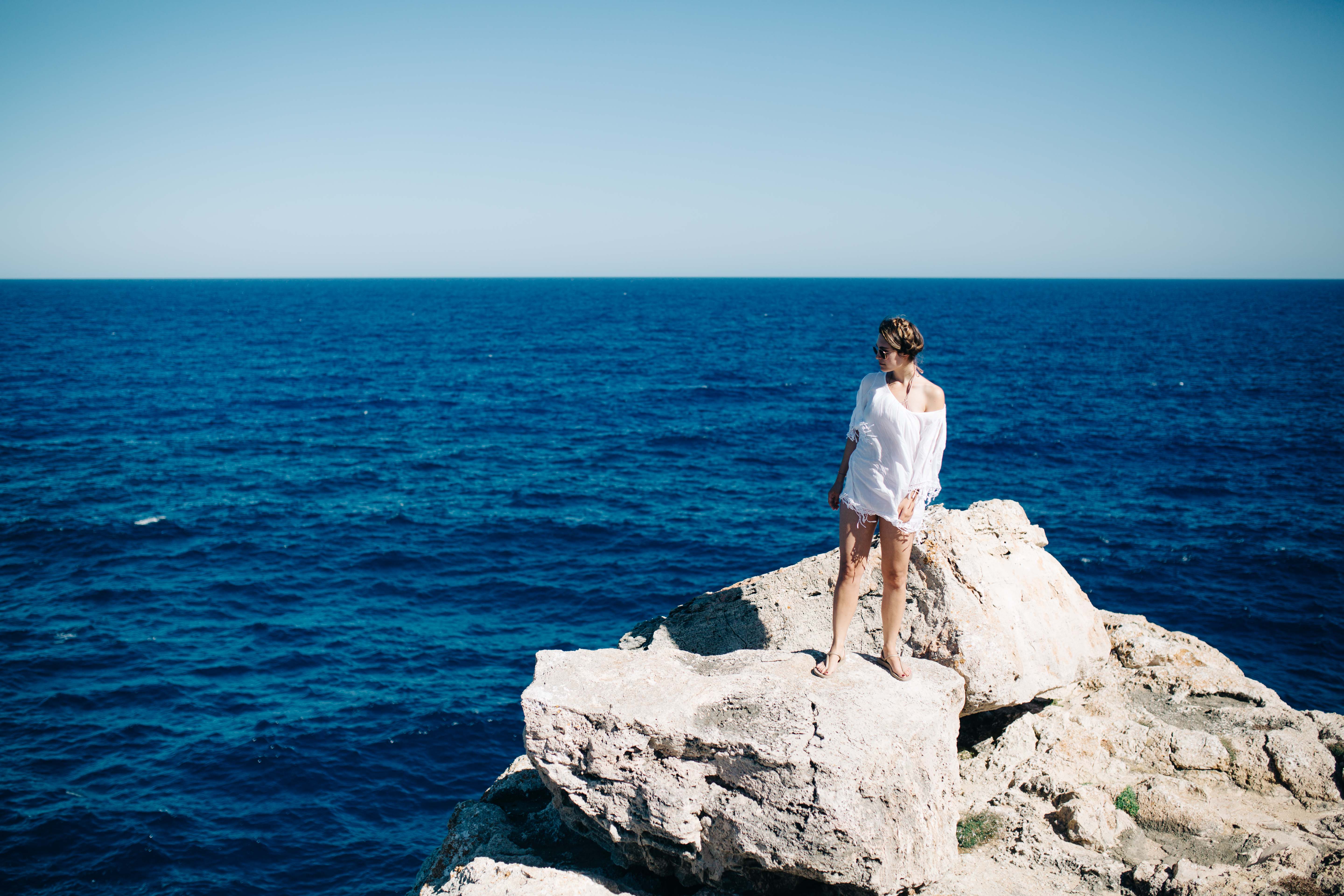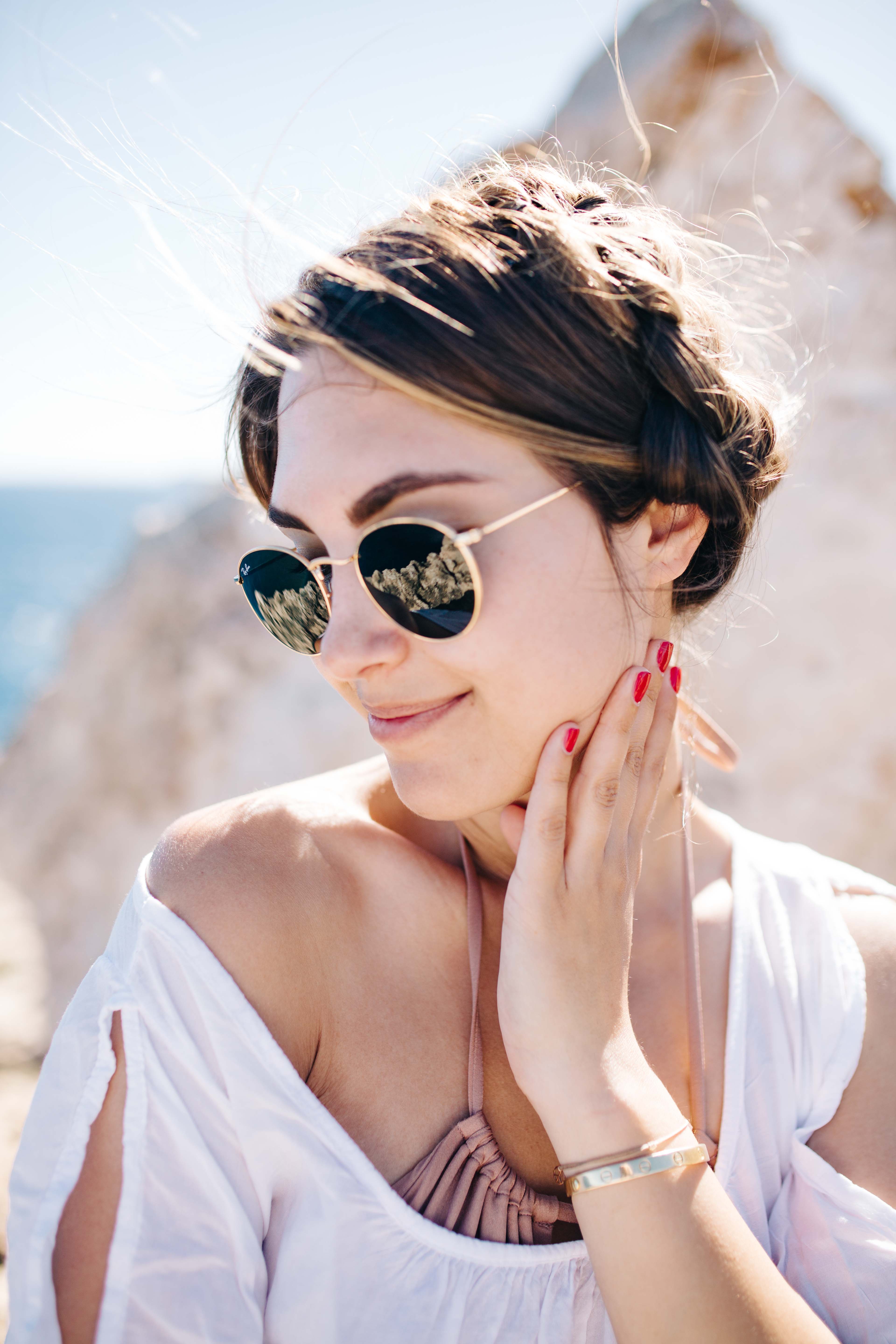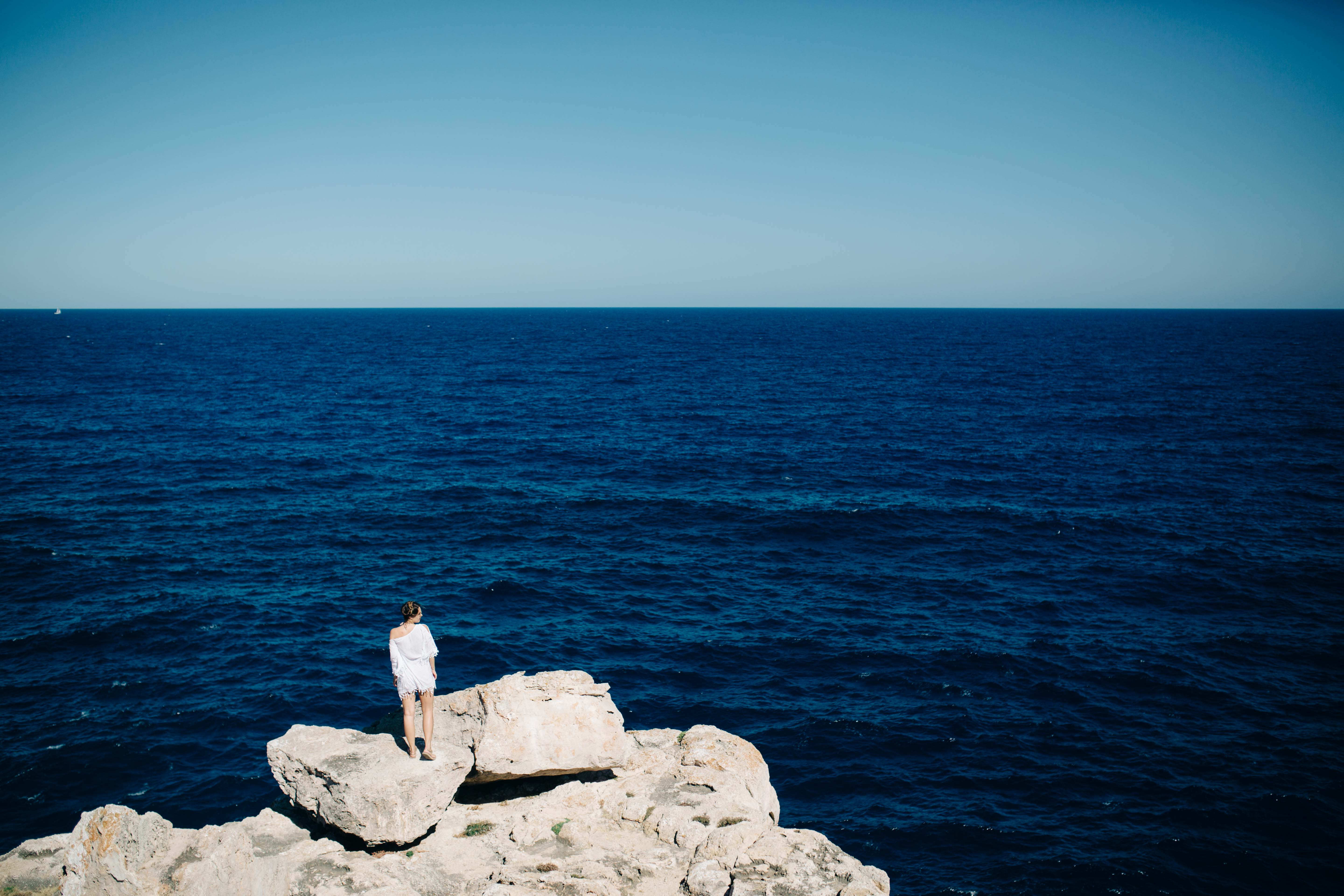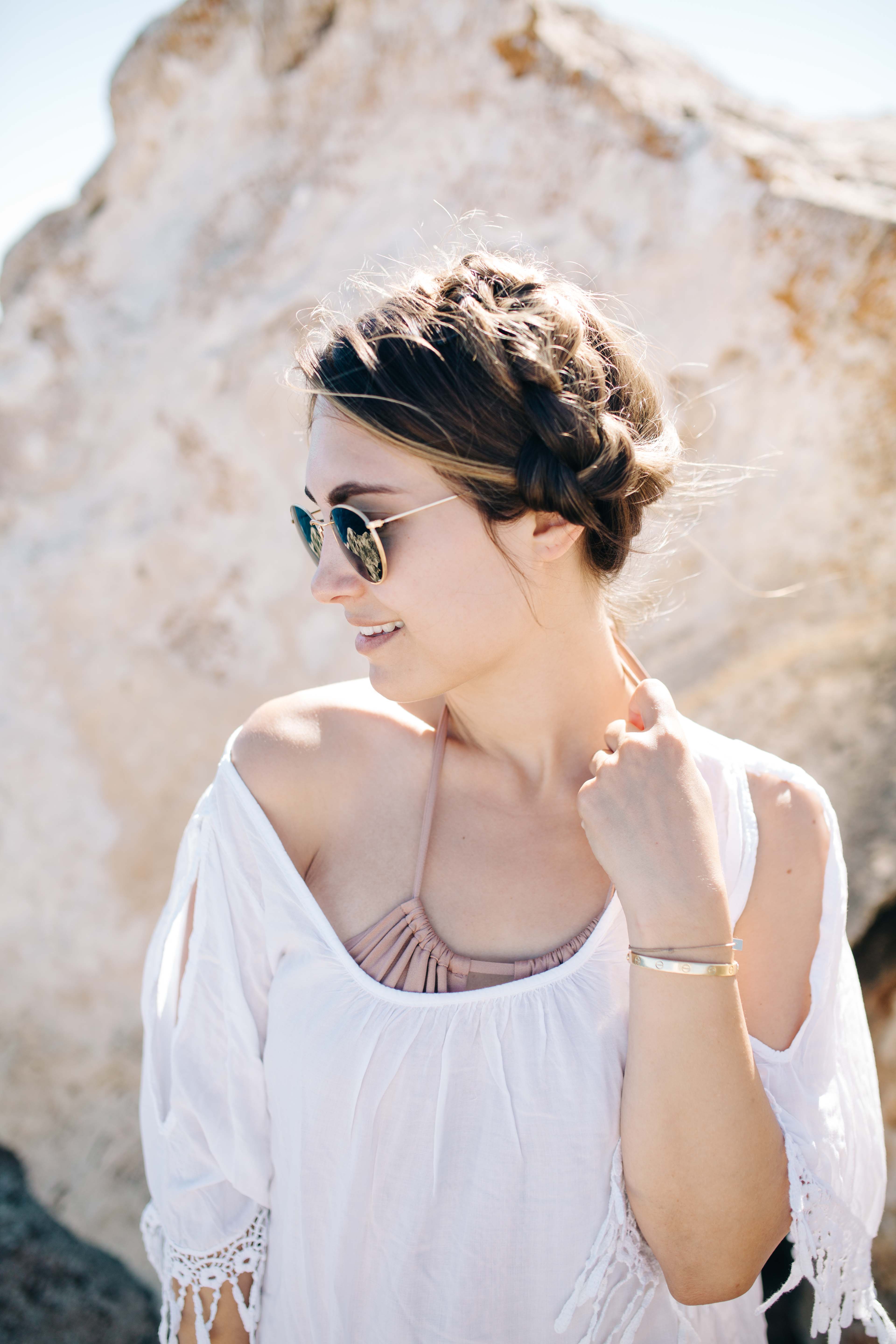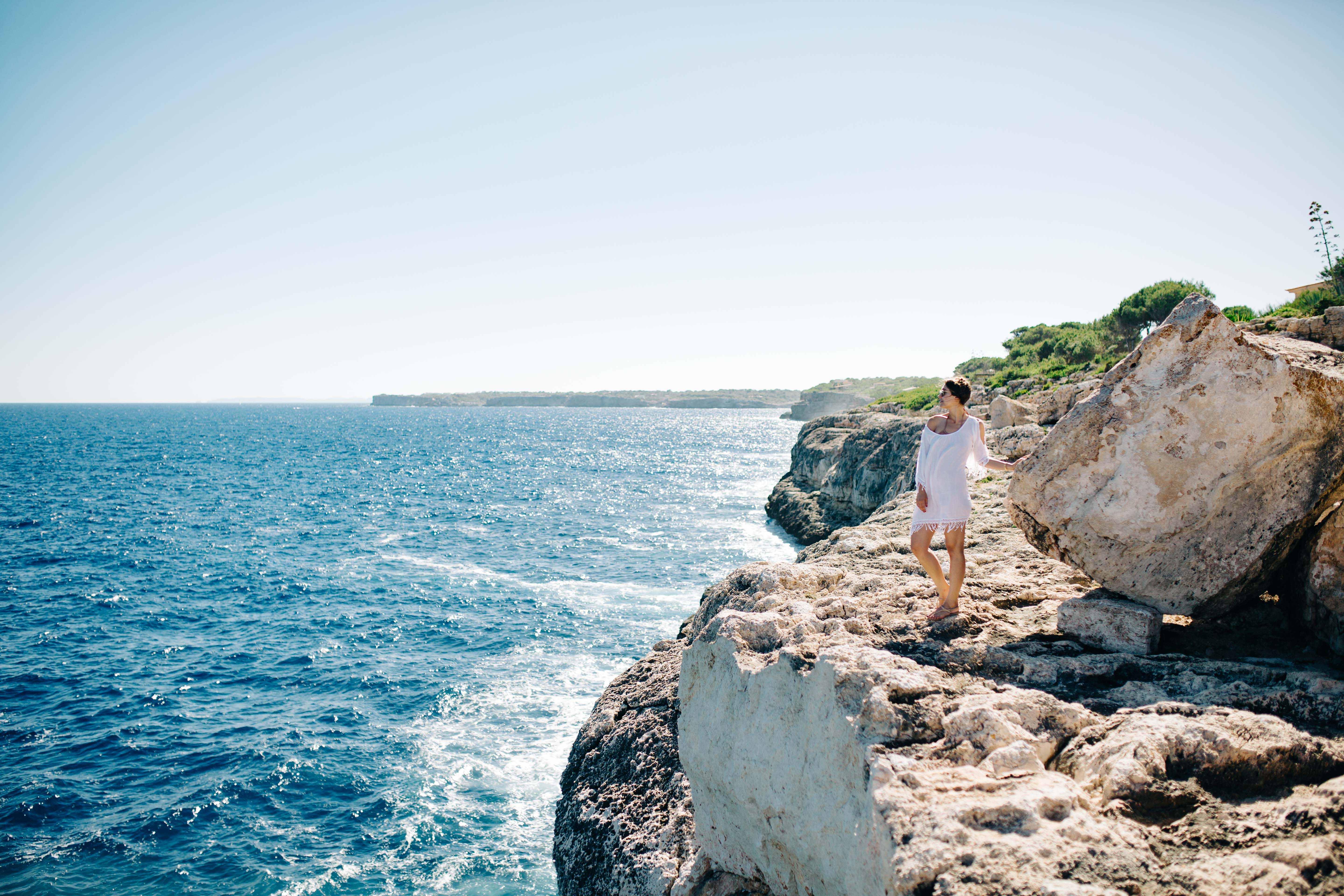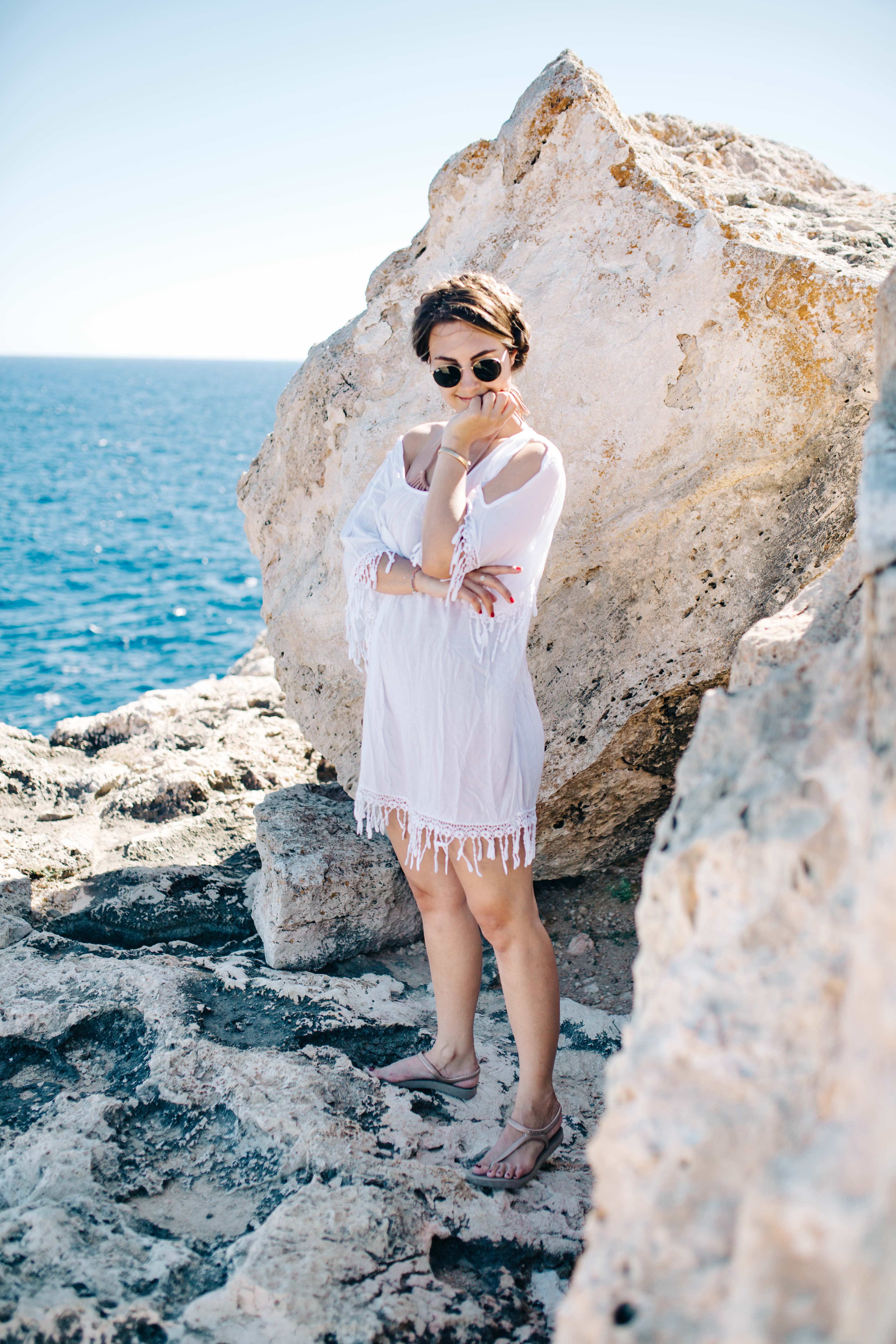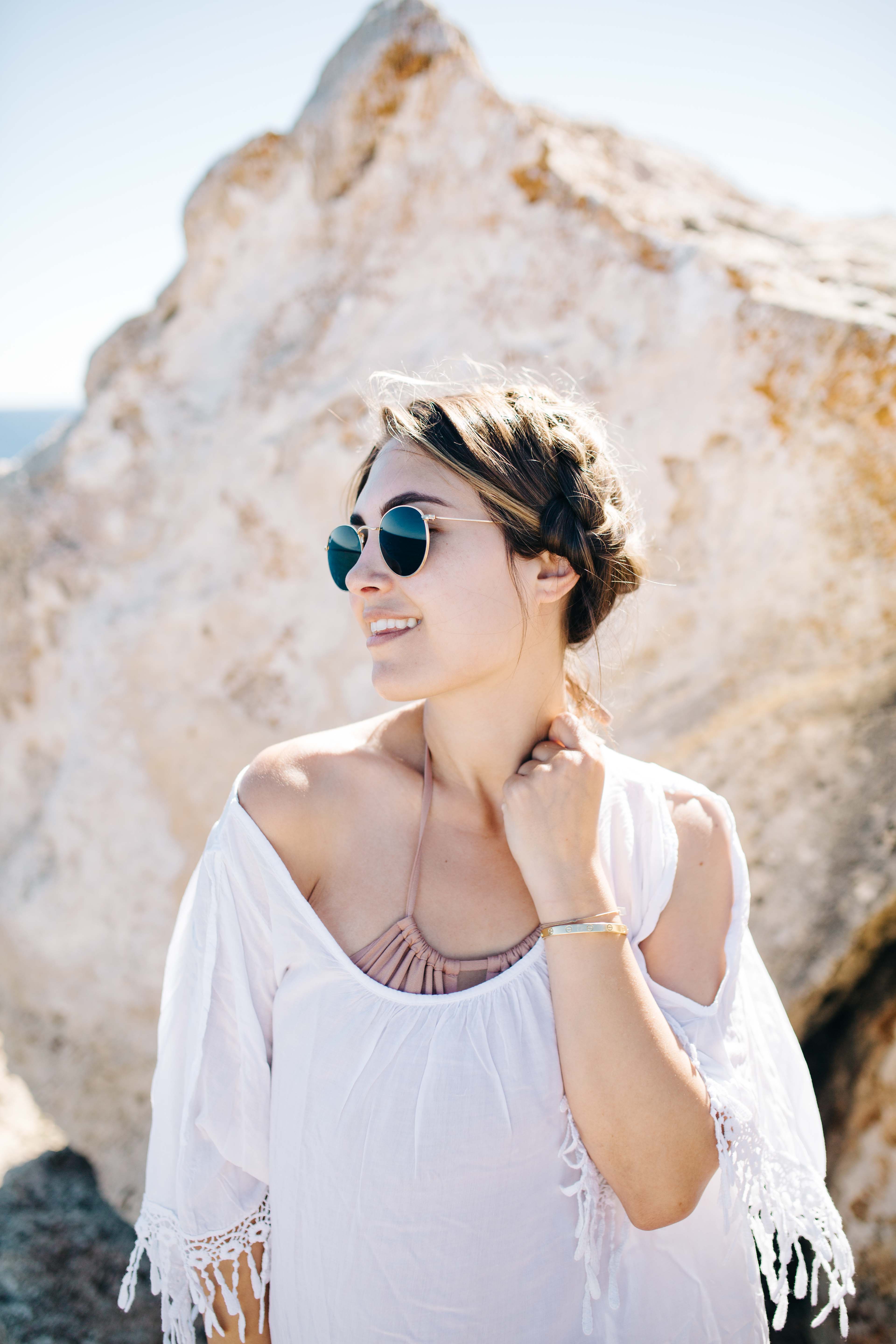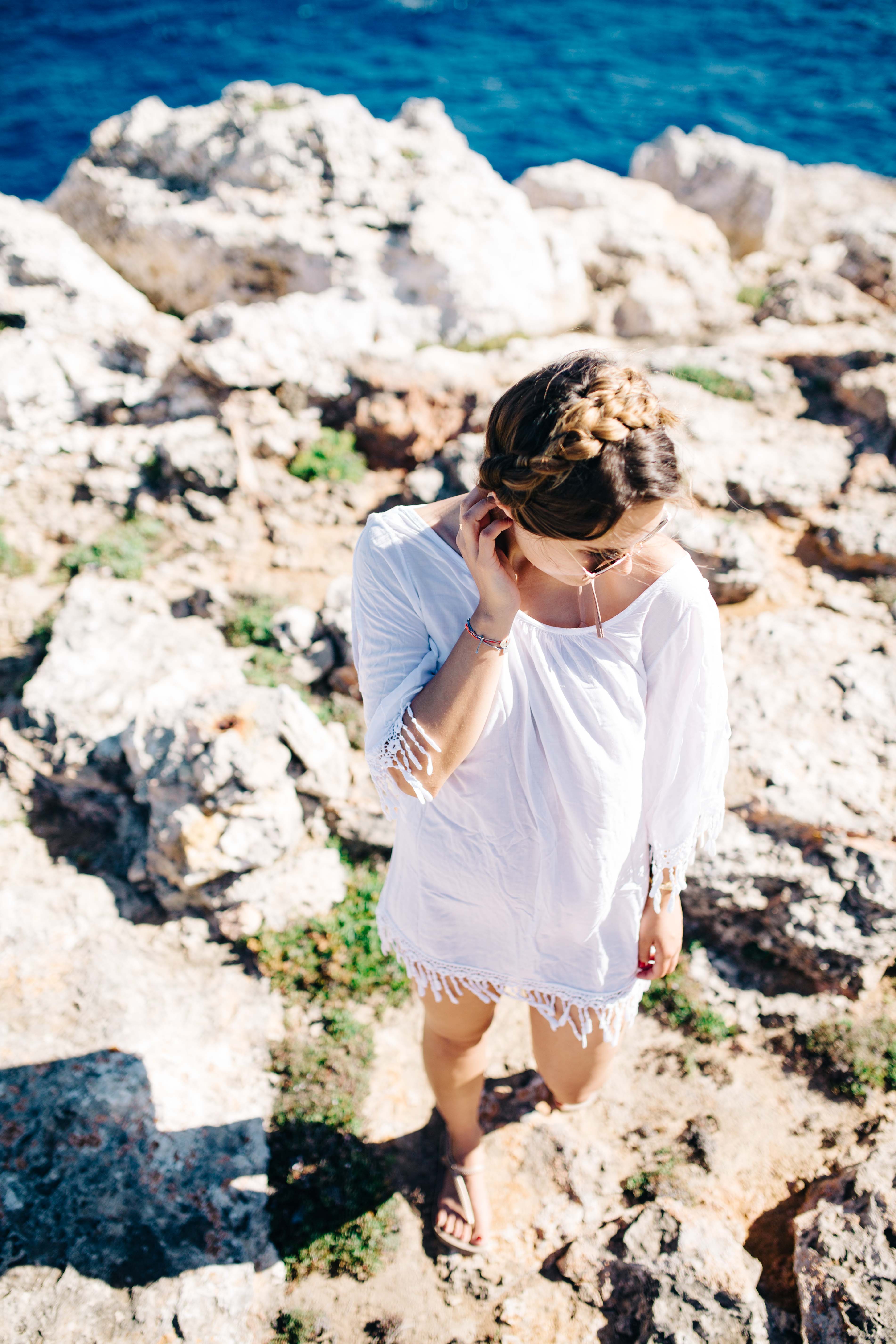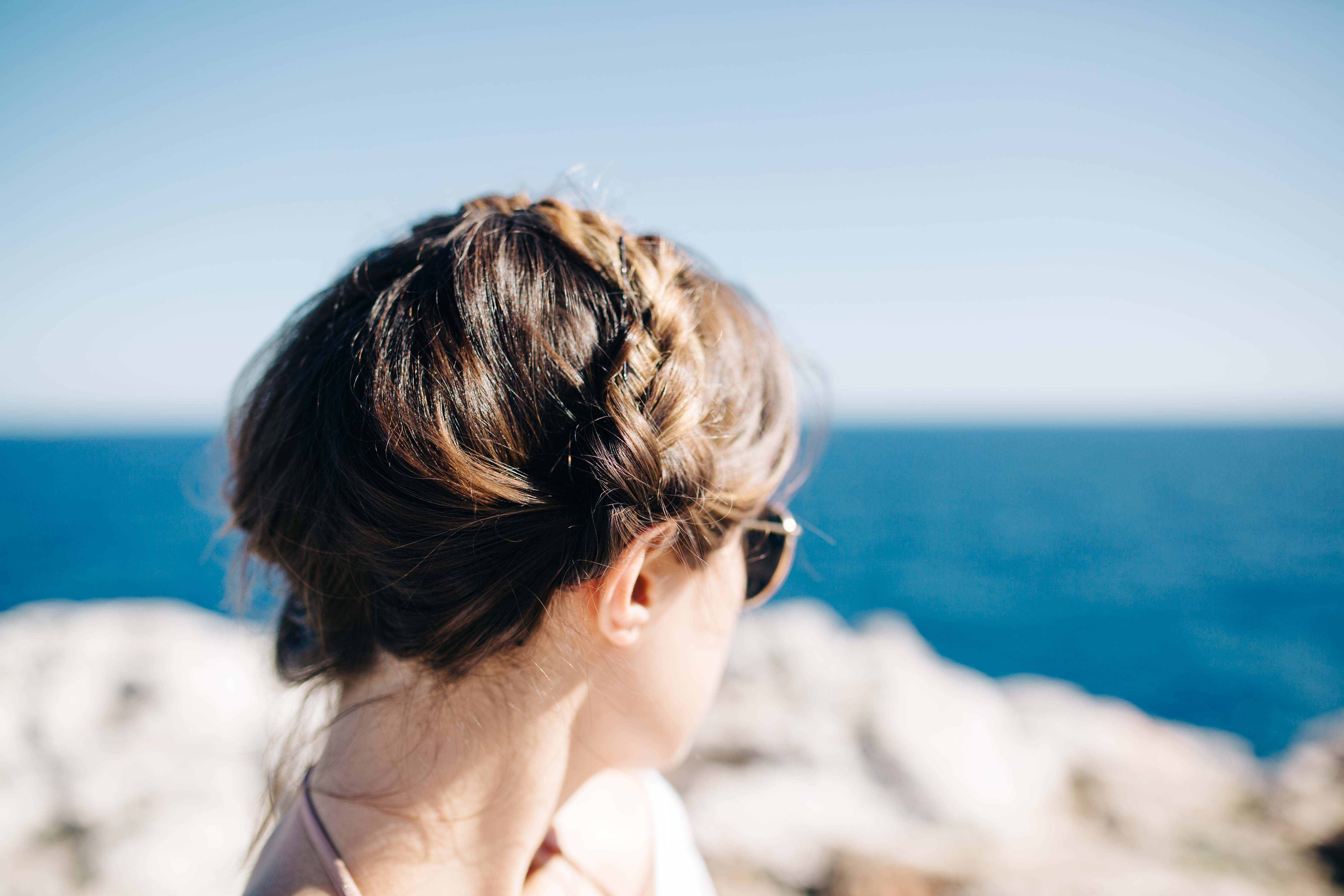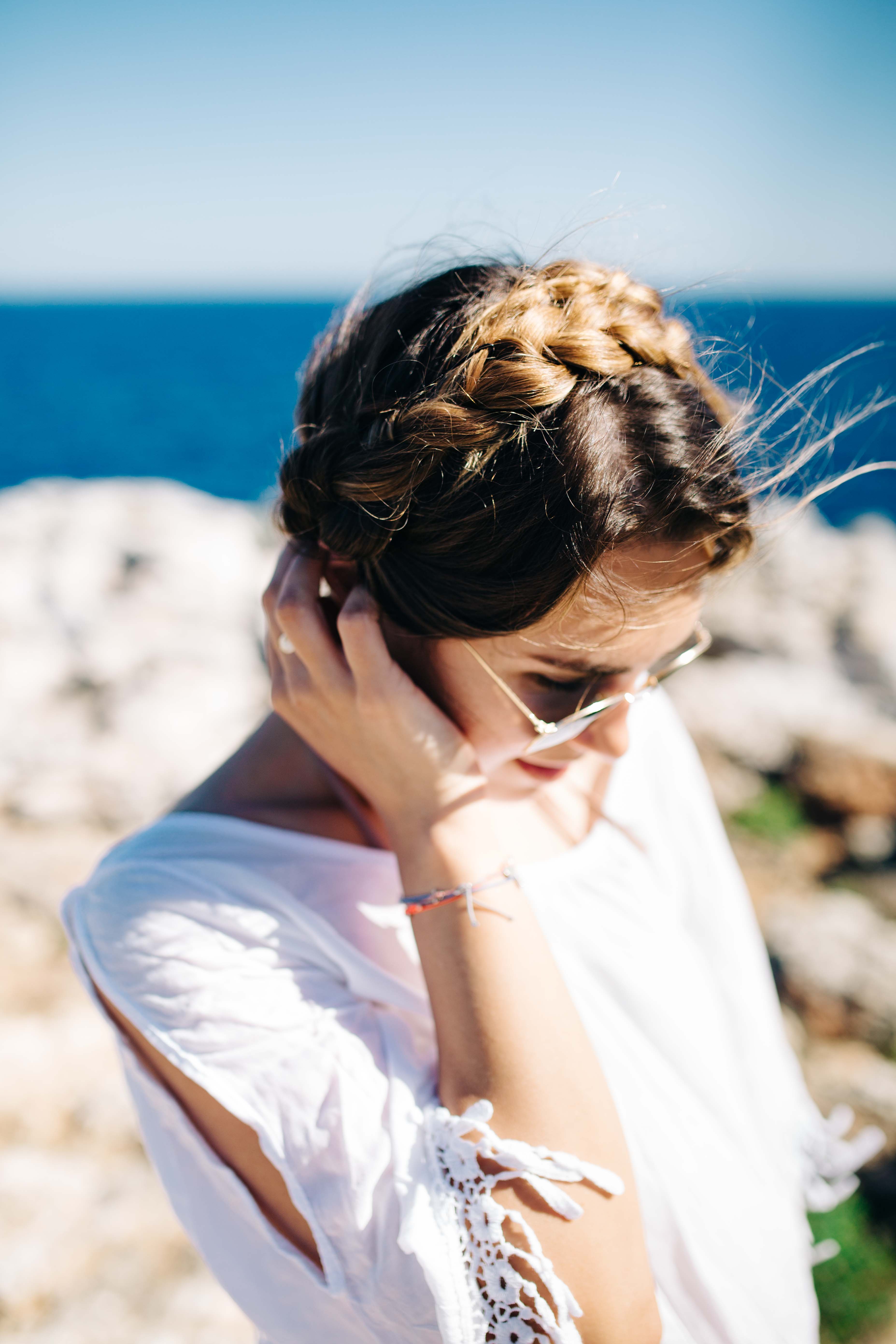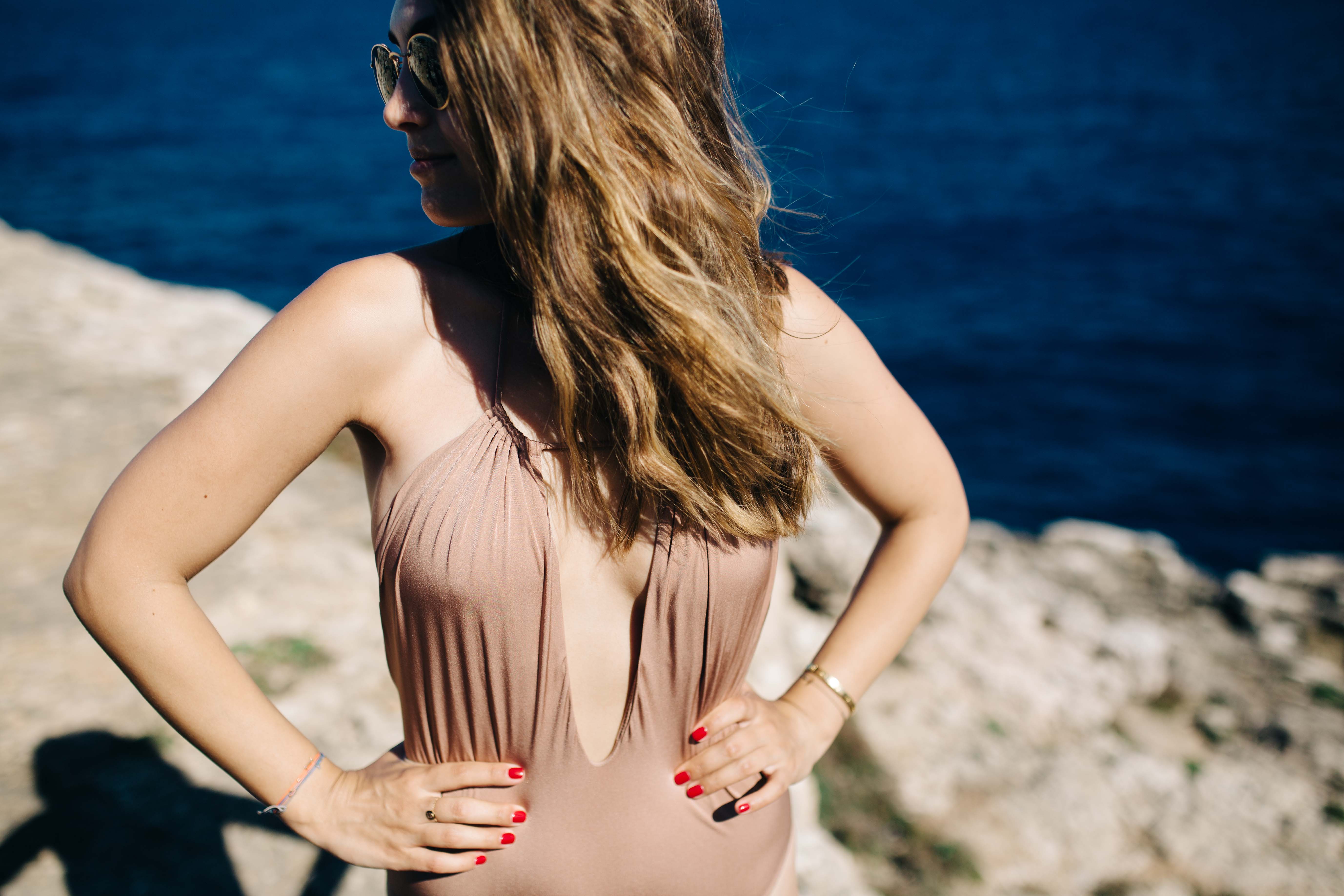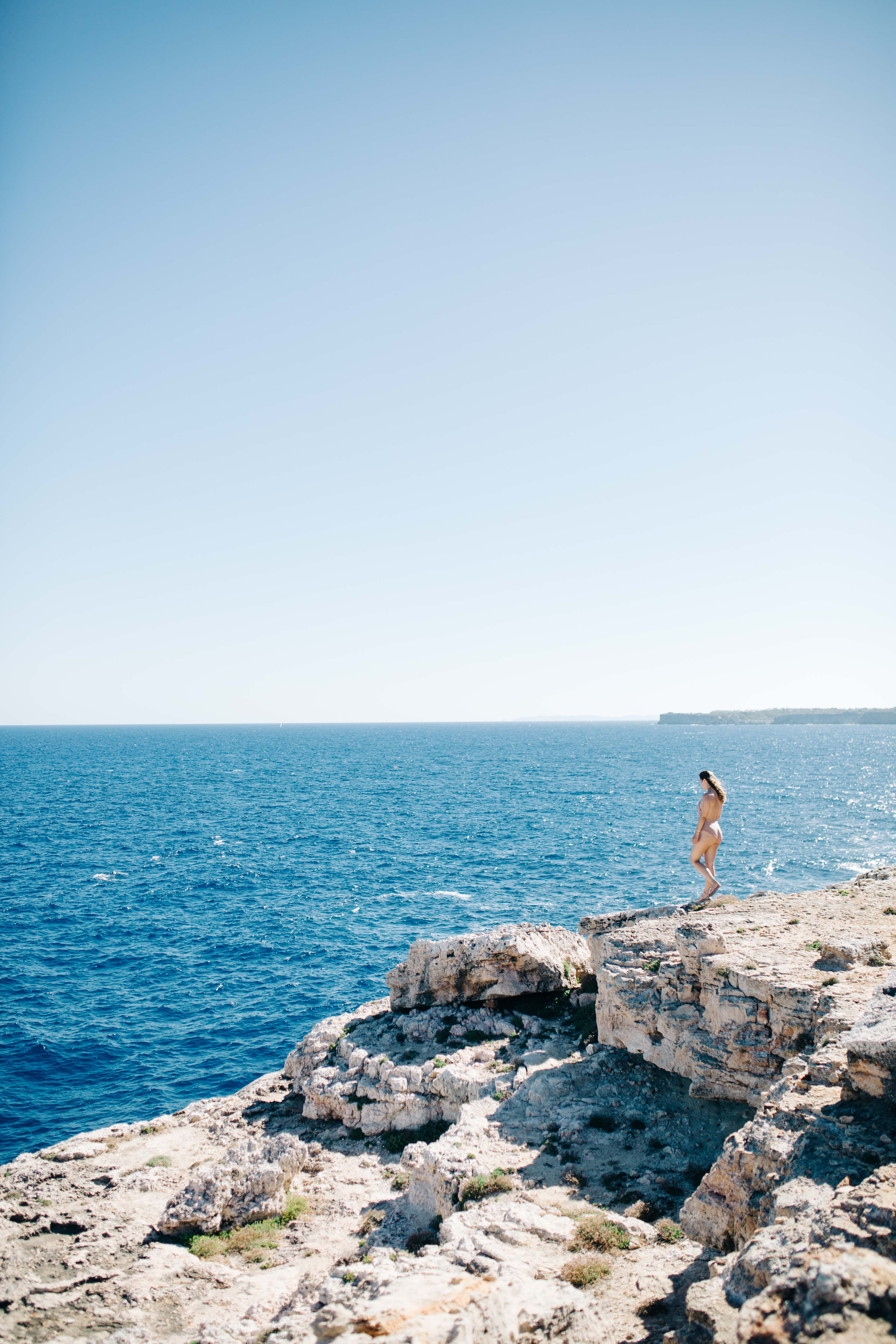 ---
Wearing:
white tunic – bought in Mallorca in a small boutique
ZARA – nude bathing suit (sold out, but similar here)
HAVAIANAS – similar on sale!