Tried & Tested: The Guesthouse Vienna
I guess it's no secret anymore that I'm madly in love with Vienna, and it's one of my big wishes to own a small apartment there which would be my second little home. Until then, I'm really happy there are so many amazing hotels in Vienna which serve as my "home away from home" during my stays in Austria's capital. One of these amazing hotels definitely is The Guesthouse. I've been there several times for meetings and for brunch (which is to die for, by the way), but I never actually stayed there. That was until two weeks ago, when Patrick and me were in Vienna for one of my best friends' wedding. The whole weekend was dedicated to celebrating their love, which started on Friday with welcome drinks, and ended on Sunday with a big brunch at a Heurigen in the 19th district. Since most of the festivities took place right in the city center of Vienna, we could not have chosen any better place to stay at than The Guesthouse.
My personal highlights of The Guesthouse:
Location, location, location!
Located right behind the Opera and Albertina Museum in the 1st district, The Guesthouse was the perfect base for our stay in Vienna. We could easily walk to all venues of the wedding, and of course also taking a taxi back was possible. Because after a whole night of dancing, it's legit to go home by taxi, right?
Interior dreams coming true.
The Guesthouse is part of Design Hotels. As the name already gives away, it means it's a super stylish hotel. However, I stayed at quite a few Design Hotels already, and sometimes they feel a bit too "cold" for me. Meaning, they are full of stylish accessories, but the heart and soul is sometimes missing in those hotels. At The Guesthouse however, timeless elegance is combined with coziness and design classics, which gives the whole place a wonderful atmosphere.
We had a Deluxe Opera View Room located on the 2nd floor with a beautiful view over the little park right in front of the hotel, the Opera and the Albertina museum on the right. One of the many details that made me very happy was the small corner with a little bench in the window, that offers different books and a marvelous view. I could have spend hours watching the people outside while sitting in the window in my bathrobe. Speaking of which, our room had the most gorgeous bathroom with a big bathtub, a walk-in rainforest shower and enough space for the two of us to get ready at the same time. Serious bathroom goals!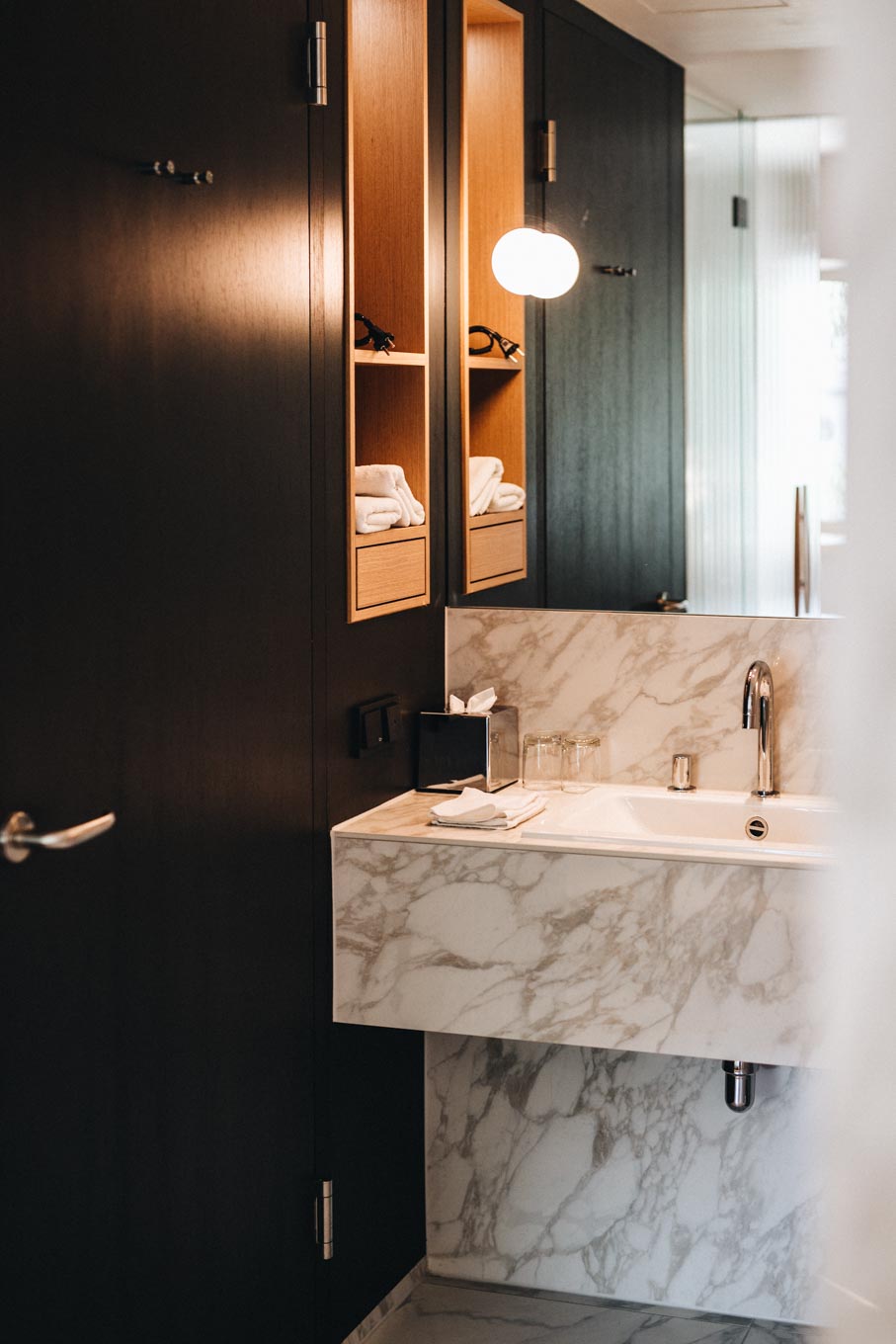 The room comes with a very generously filled minibar, in which most of the things are free of charge. There's even two bottles of wine included for you to enjoy during your stay. You can also find a proper coffee machine in the room, which made me very happy, because I love having a cup of coffee in the bathroom while getting ready in the morning.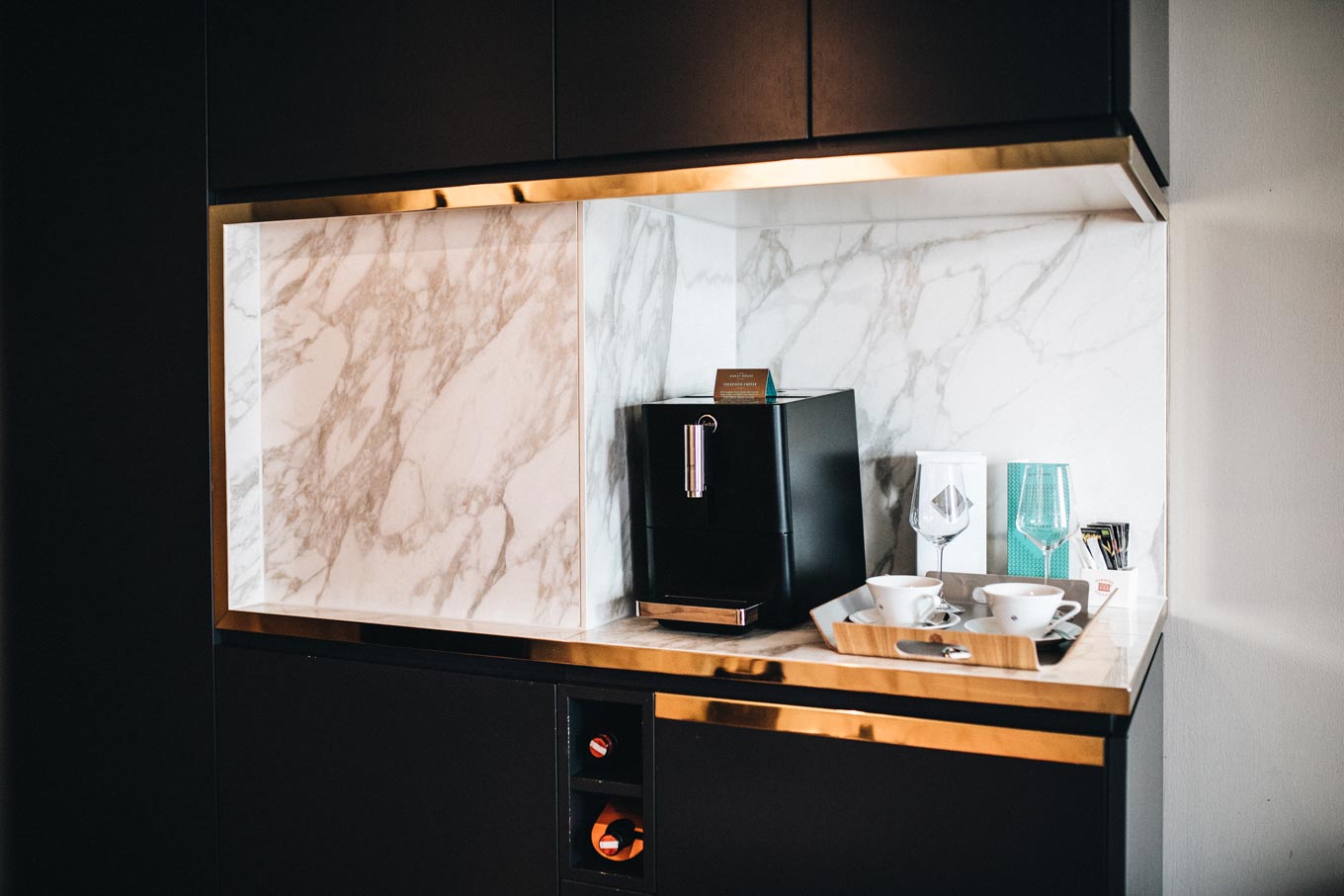 Patrick absolutely fell in love with the sofa, which he seriously considered to sneak out. I would have gone for the Bang & Olufsen TV. But no worries, everything stayed in the room 😉
In genereal, The Guesthouse pays lots of attention to the little things. For example, there was a mini cake waiting for us in our room upon arrival. All amenities are by Molton Brown; the hair dryer is properly working and I loved all of The Guesthouse's print forms. Starting from their business cards, to the little note cards they had in the room, to the cardholder for the door key, which comes with a small foldable map of Vienna, and not to forget their own print magazine called View. If you're just a tiny bit into packaging and print materials, you'll understand my excitement.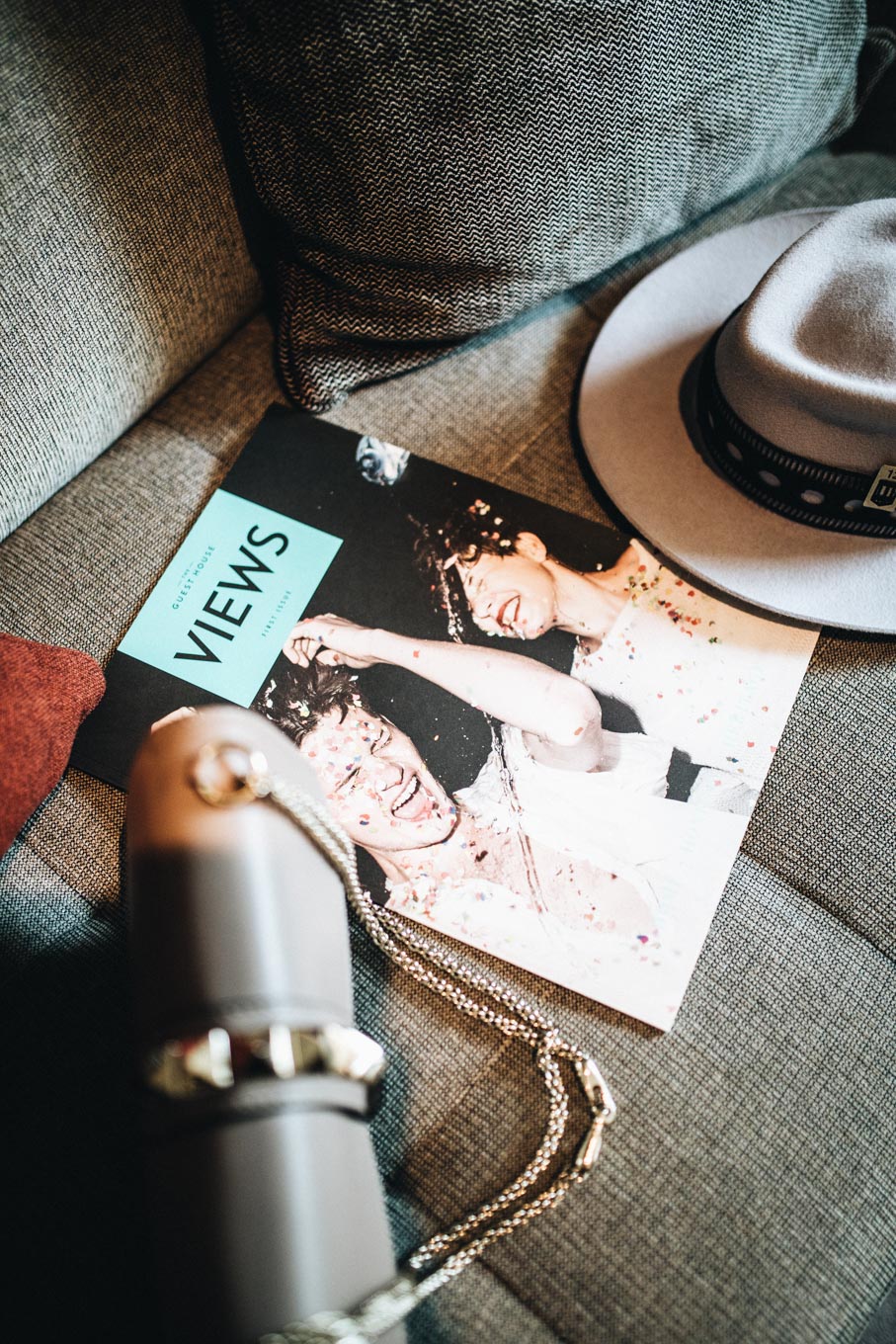 The Guesthouse, or let's rather say your friend's house.
The moment you step in The Guesthouse, you feel super welcome. The staff is very friendly and treats you like you are a regular who comes in every day for a coffee. We joked about the name being misleading, since it should rather be called Your Friend's house. Because it's almost like you're staying at your friend's house, who has great taste and who just let's you use his design apartment for the weekend.
Furthermore, the staff is super helpful and provided us with literally anything we needed: From bringing an iron to our room to get our clothes ready, to helping us out with a pair of scissors and tape so we could wrap the wedding gift – no matter what we asked for, it was there instantly.
Also arriving by car was super easy. Since we had lots of luggage, we decided to go to Vienna by car. The Guesthouse offers a valet parking service for their guests, including a reduced parking fee. They parked the car for us and brought it back just in time before our departure, which was super stress-free for us.
Did anyone say food?
There's hardly any other meal of the day Patrick and me like to celebrate as much as breakfast. Yes, we're foodies. And we're quite serious about it. After a super busy day on Friday – I arrived at 08:00 in the morning by train and had to work all day, Patrick arrived in the afternoon and had some shootings scheduled for the evening – we were invited to the first official part of our friends' wedding, which was Welcome Drinks at a bar. When we walked back to the hotel at around 11 pm we realized we did not have dinner, and joked about how amazing it would be to just have some breakfast right now. We actually expected the restaurant at The Guesthouse to be closed, but we were totally wrong: The Guesthouse serves breakfast from 06:30 am until 12:00 am! You can probably imagine how excited we were when we found out. This alone is a legit reason for me to stay at The Guesthouse any time again. So, we ended up having an omelette filled with ham and mushrooms, and a beef tartar as a little midnight snack, and we were over the moon.
Be breakfast, my friend.
Talking about food, I have to mention the great variety of breakfast offered at The Guesthouse. You can find all kinds of eggs on the menu: Whether you're into Egg Benedict, Egg Florentine, or Egg Royal. Your wish is their command. They also offer great breakfast packages, which are served with fresh bread form their own bakers and a cup of coffee or tea. If you're into healthy options like homemade granola, fresh fruit, Bircher muesli or quinoa flakes, you definitely won't be disappointed either. Also, the homemade sweet stuff coming out of their own bakery is to die for. Apropos, if you're not staying at The Guesthouse, you can still have breakfast there!

How about an urban Picnic?
Talking about food, I'd also like to mention that The Guesthouse offers Picnic Hampers filled with lots of goodies to enjoy at some of the parks near by. There are two different kinds of picnic hampers available, and I think it's the perfect idea to surprise your best friend or your loved ones with a cosy picnic in the park. If you're interested, you can find more infos here. Unfortunately we did not have time for a Picnic since we had a very tight schedule for the wedding, but I definitely want to try it out next time I'm in Vienna.
Dogs welcome!
To my great joy, dogs are more than welcome at The Guesthouse. Although we traveled without Maxi this time, since we knew we'd be very busy with the wedding, we always love staying at hotels that allow dogs. To my surprise, dogs even stay for free with you in the room, and will be welcomed with a cosy dog bed as well as some delicious treats. Usually hotels charge an extra fee for pets, so this amazing service gets an extra plus on my list of pros.
Let's talk money.
Room rates start at approximately € 255,- per room, depending on the weekday and the season. There are also special offers available, like for example the love in the city, or friends in the city package. Breakfast is not included in the room rate, but packages start at € 9,-
The Designhotel The Guesthouse Vienna strikes a chord with its claim to feeling like home away from home: Right from the start, traveling should encompass a sense of arrival. Within oneself, or at a friend's place. Even if it's just for a short stay in the city centre. Comfortable living means being able to invite friends to the room – just like at home. The interior concepts of British designer Sir Terence Conran and Conran & Partners combine trend awareness, comfort and functionality into a unique style: The furnishings exude a surprising yet calmly elegant design vocabulary throughout our hotel in central Vienna.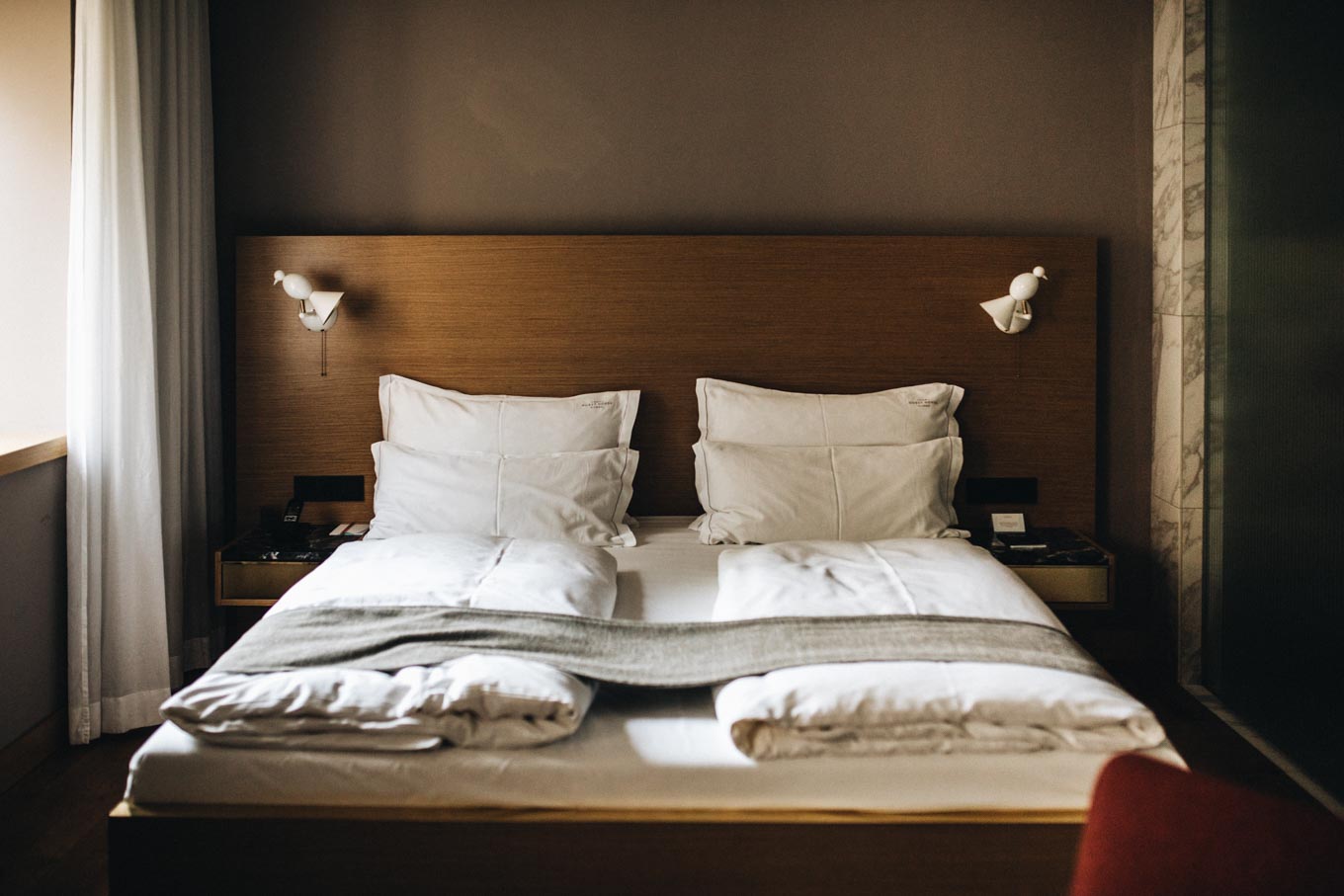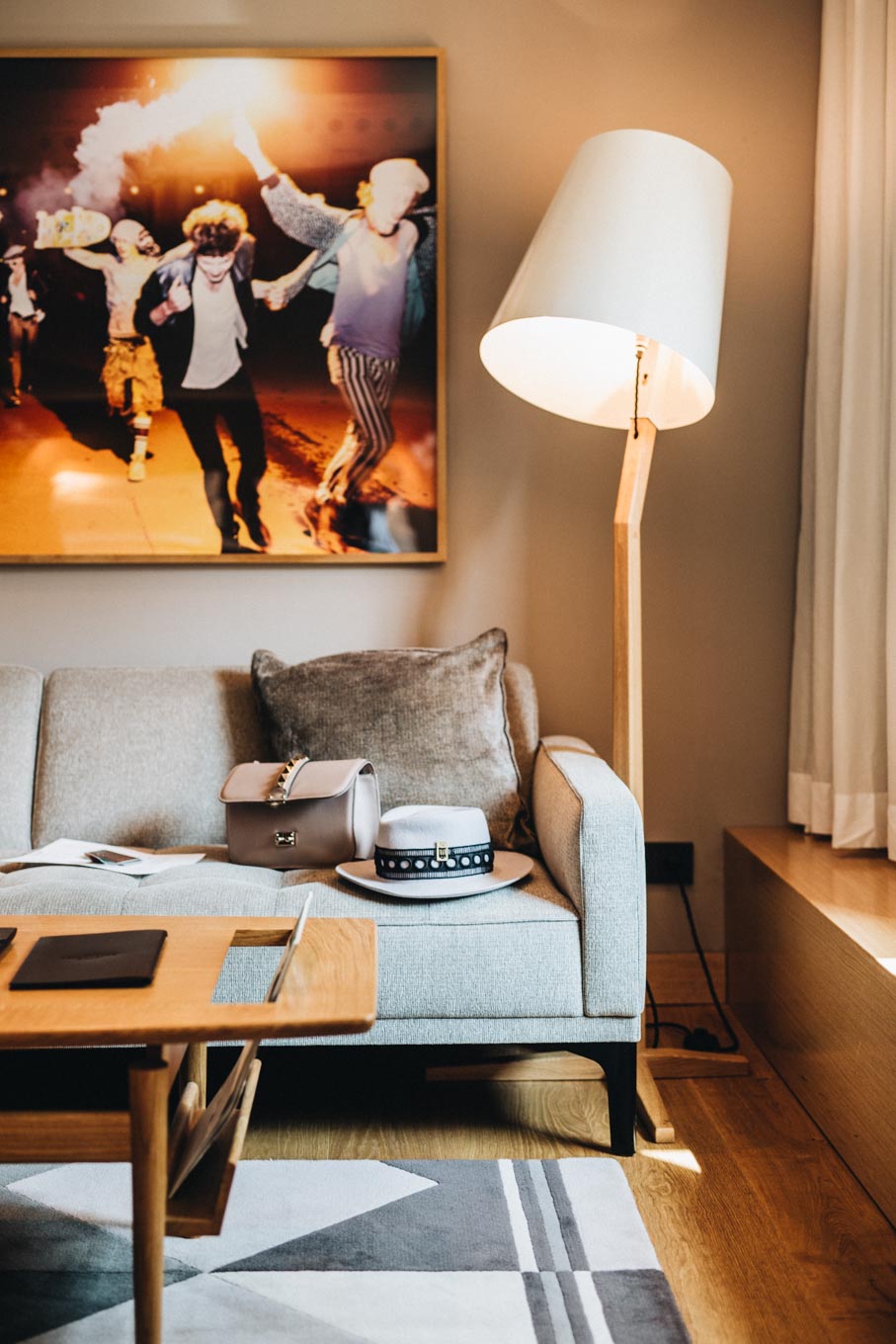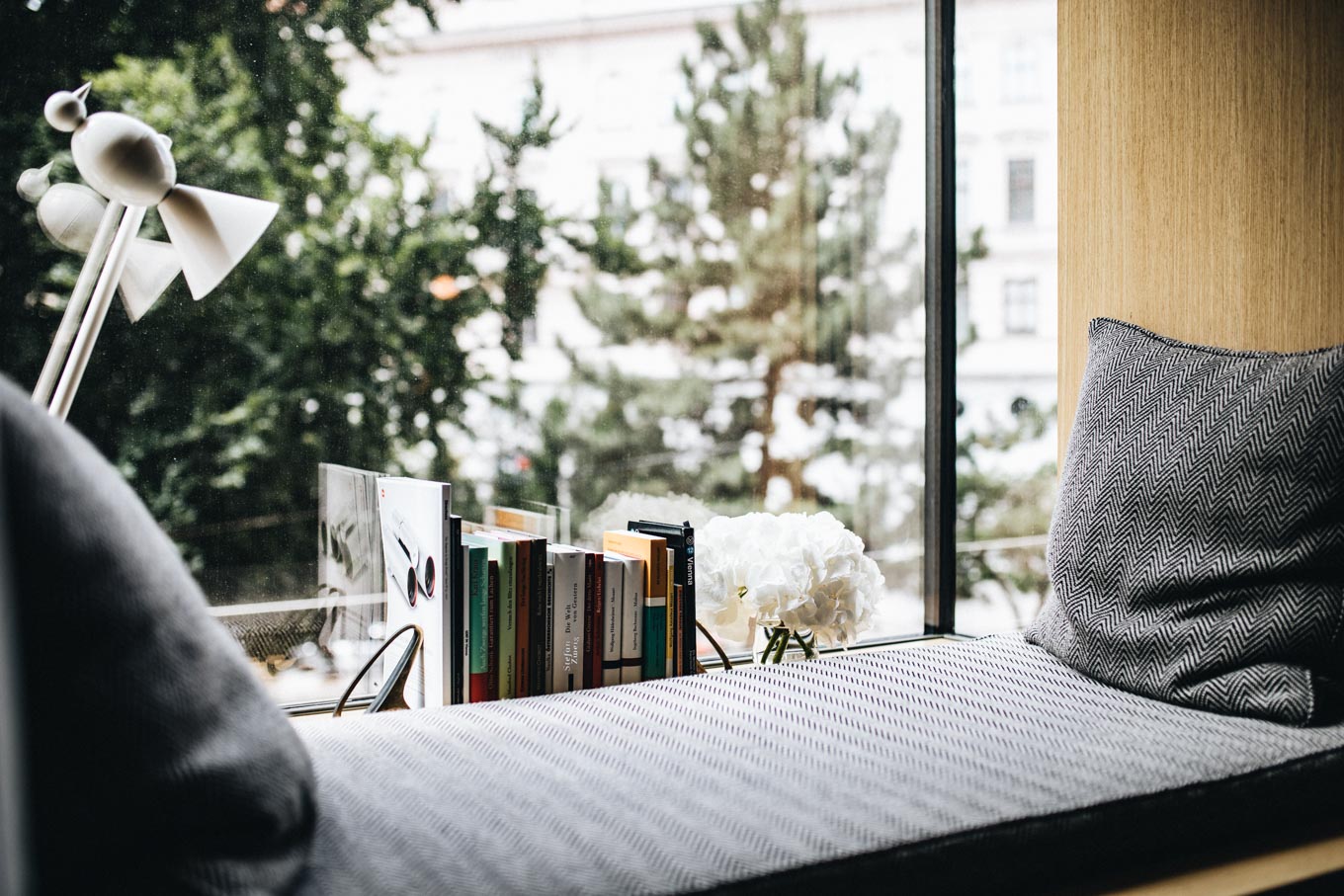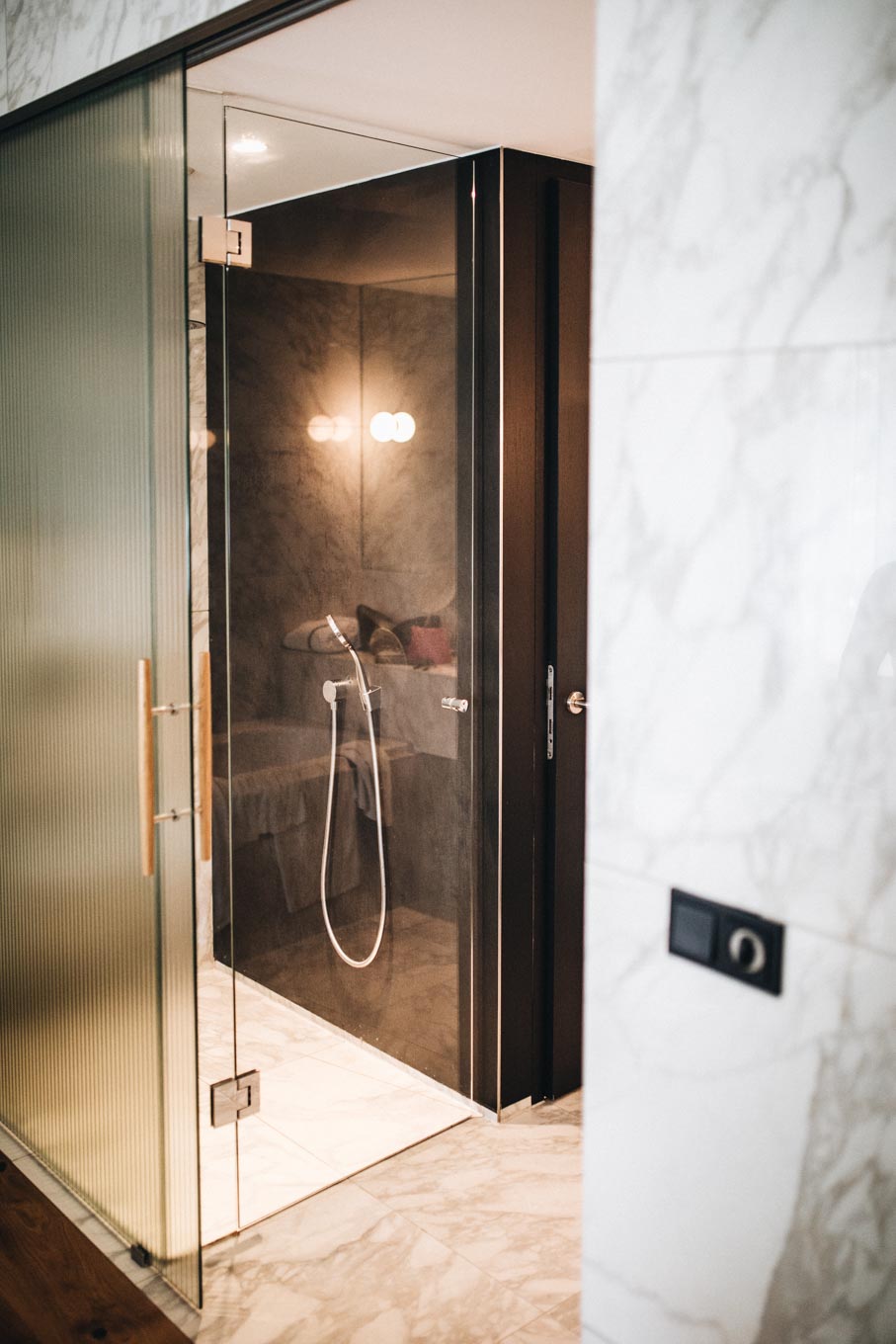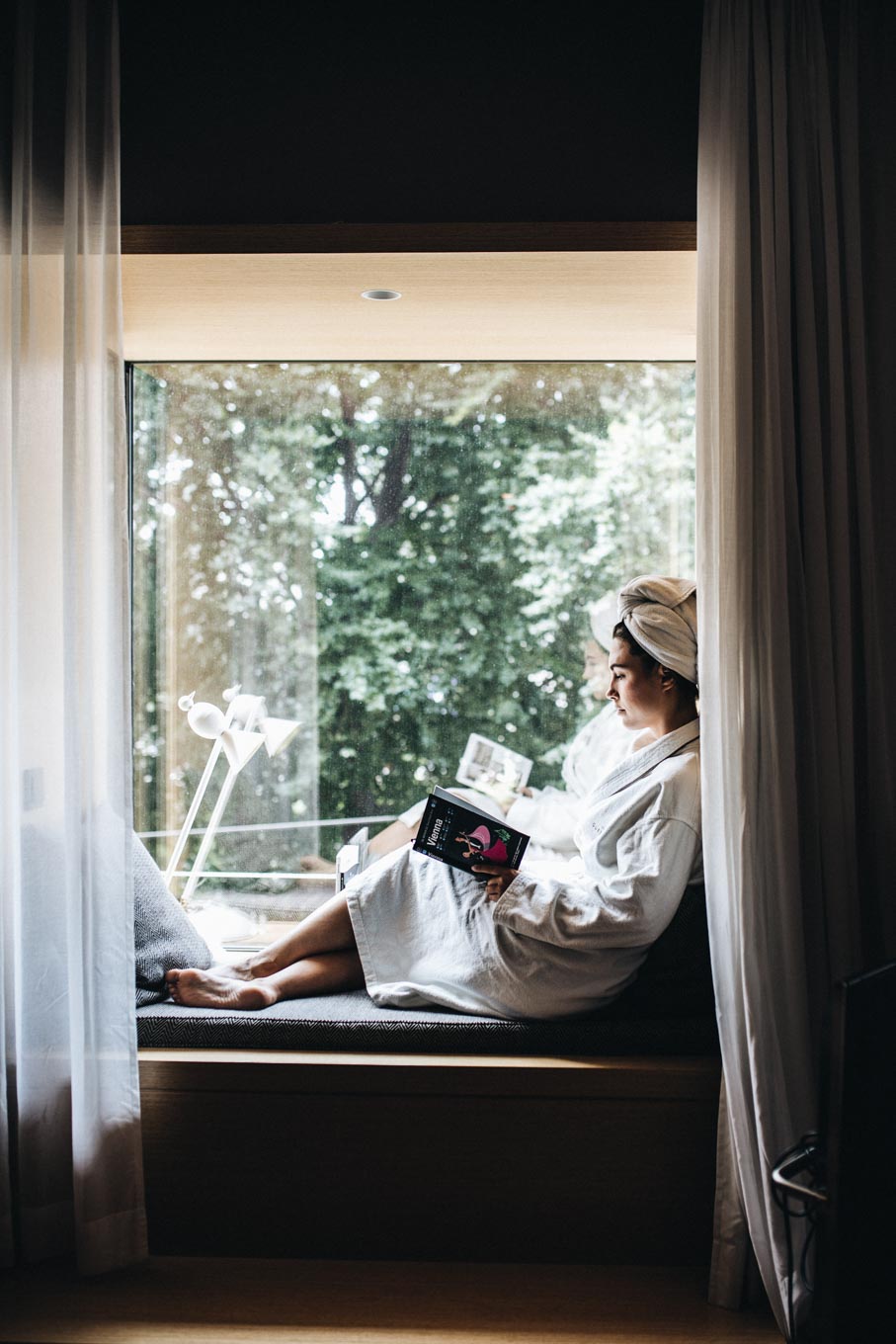 ---
The Guesthouse Vienna
Führichgasse 10
1010 Vienna

*thank  you for the amazing stay,  The Guesthouse Vienna!