The Lost Outfit
It doesn't happen very often that I completely forget about photos we take for the blog. However, while scrolling through my hard drive looking for something specific, I stumbled upon photos of an outfit we took back in April (!), which never made it to the blog. Funny enough and in all honesty, somehow this incident fits perfectly to the status quo of my life and doesn't surprise me much:
My life lately felt like I spent it in one big moving box – cramped and very unorganized. But after finally moving all of our furniture and belongings to our new home last week, I feel so relieved. This weekend I was able to unpack all my belongings, started sorting my closet, arranged the kitchen, we got rid of all the empty moving boxes and hung our TV on the wall. Slowly but surely, our new place starts feeling like the cosy and warm place we've dreamt of for such a long time. It was just this weekend that I realized how important it really was for me to build a home together with Patrick from scratch for this new and big chapter of our life. With this move being almost over (just a few pieces of furniture are still missing, which will be arriving very soon and which I'm crazy excited about!), I also feel like my energy and motivation are slowly coming back. I've been constantly tired for the past couple of weeks due to so much packing and schlepping in-between working for the blog, and at the back of my head also organizing things for the wedding. Not to mention the honeymoon, which also needs some planning rather sooner than later. I'm so happy our home is coming together little by little, and with the process of unpacking our life feels a lot more organized again. I wish I could bottle up this feeling of excitement and happiness I'm feeling right now, because I can't remember the last time I've felt that happy and complete.
Right now there is still a whole lot to do and to organize before our wedding. But I simply can't wait for the big day, and especially the big break we're going to take right afterwards. Until then, I still want to remind myself that every day is a gift and deserves the chance to be a good one. No matter how many moving boxes are still around, or how many tasks are still left on my to-do list. Life is short. Live it.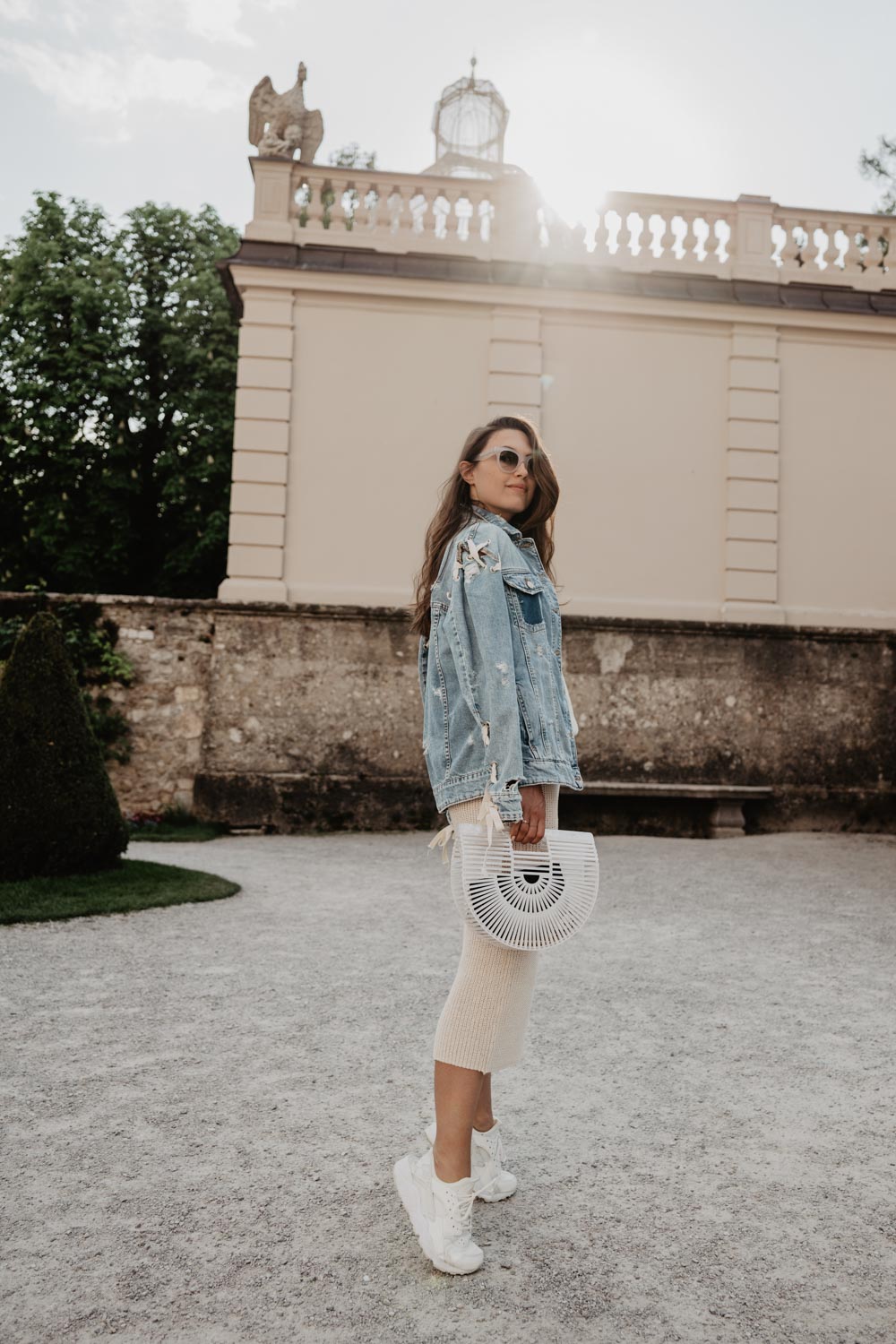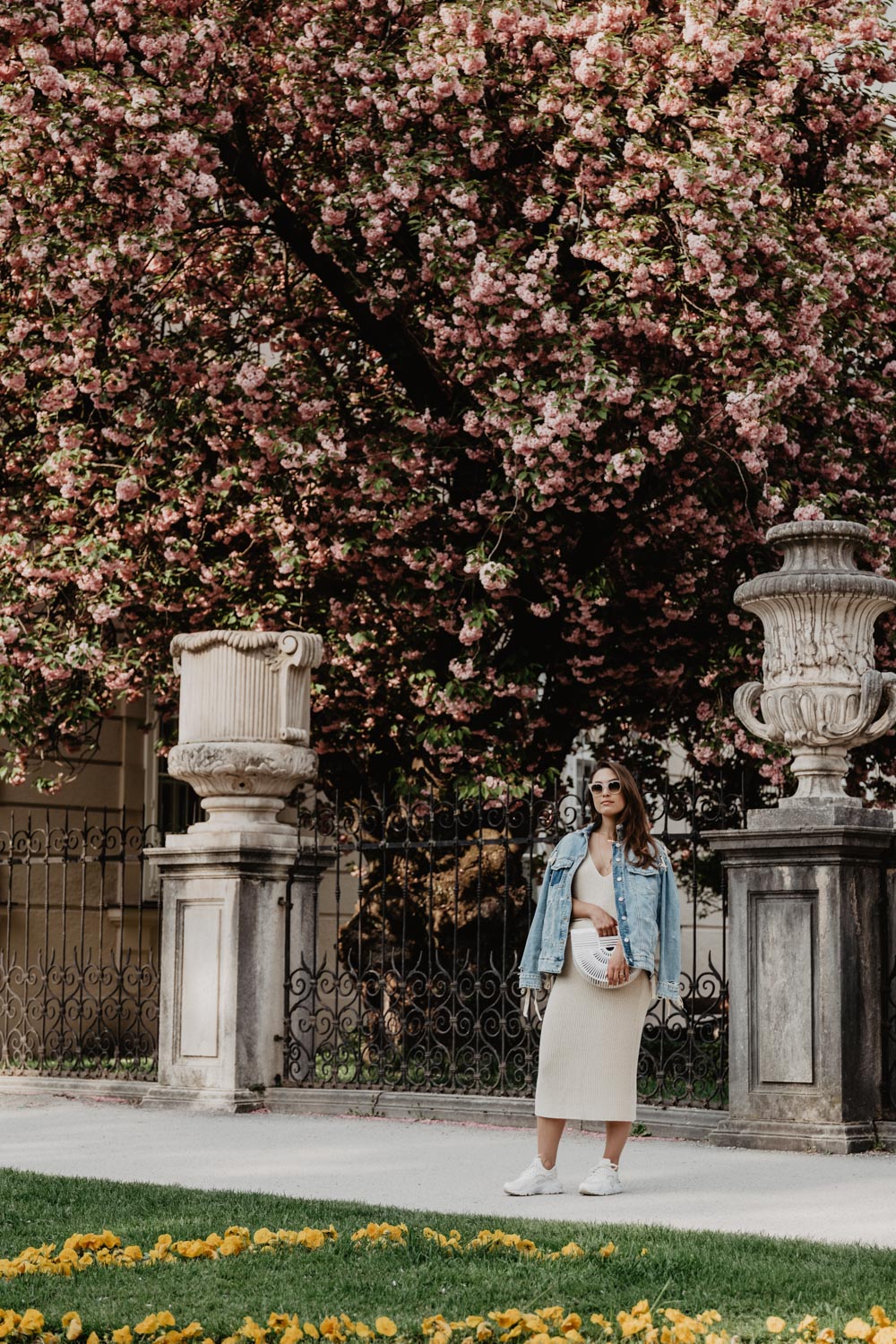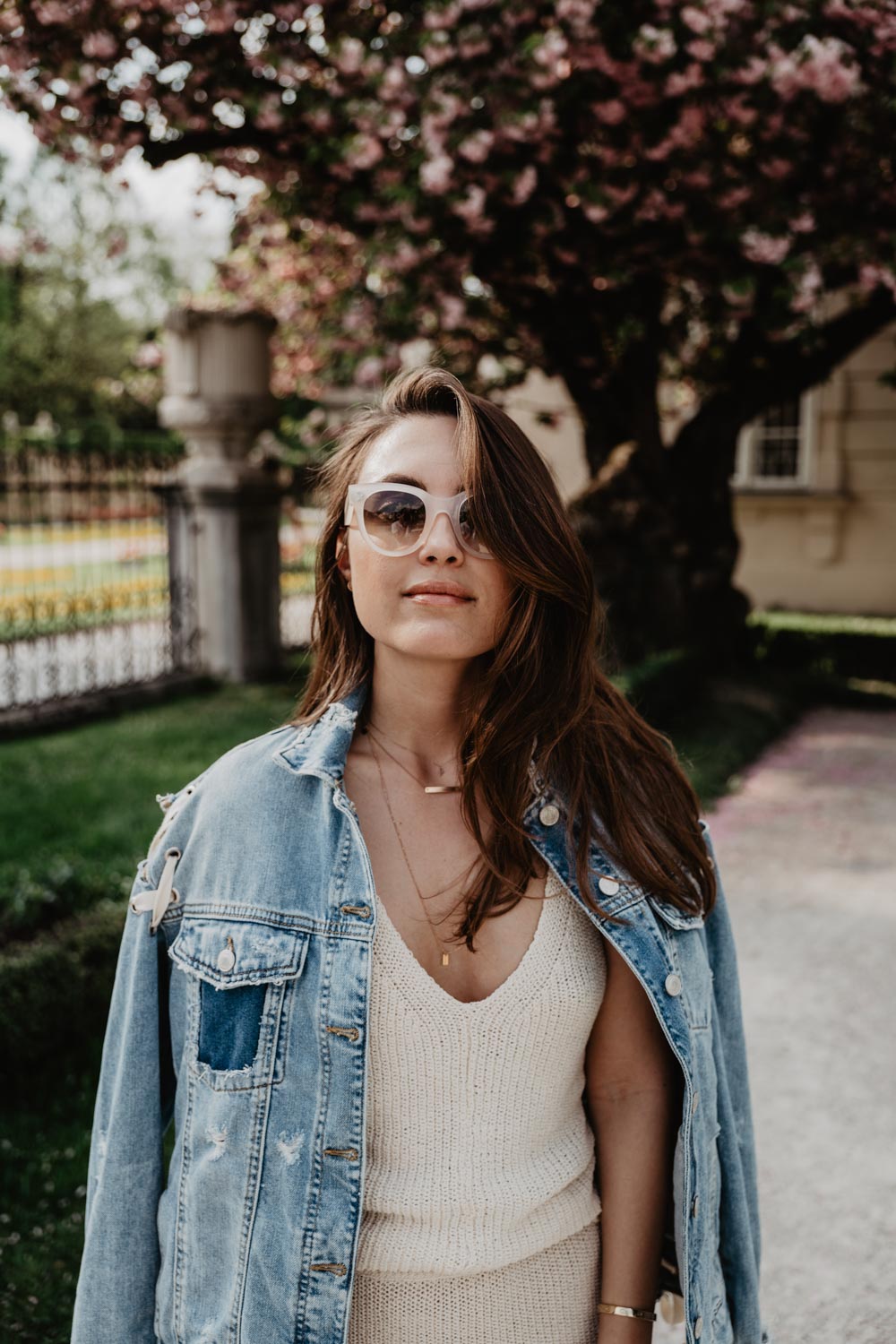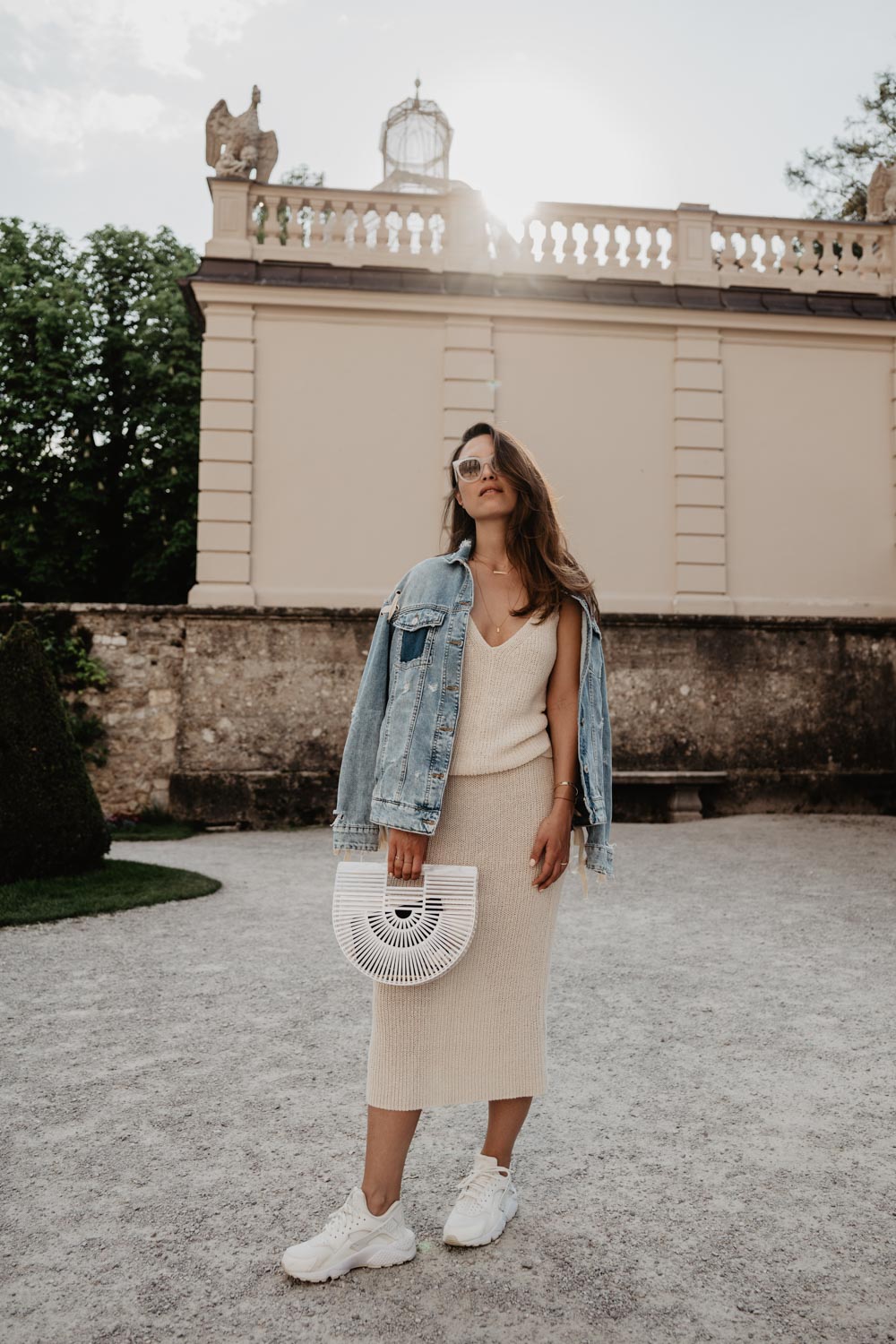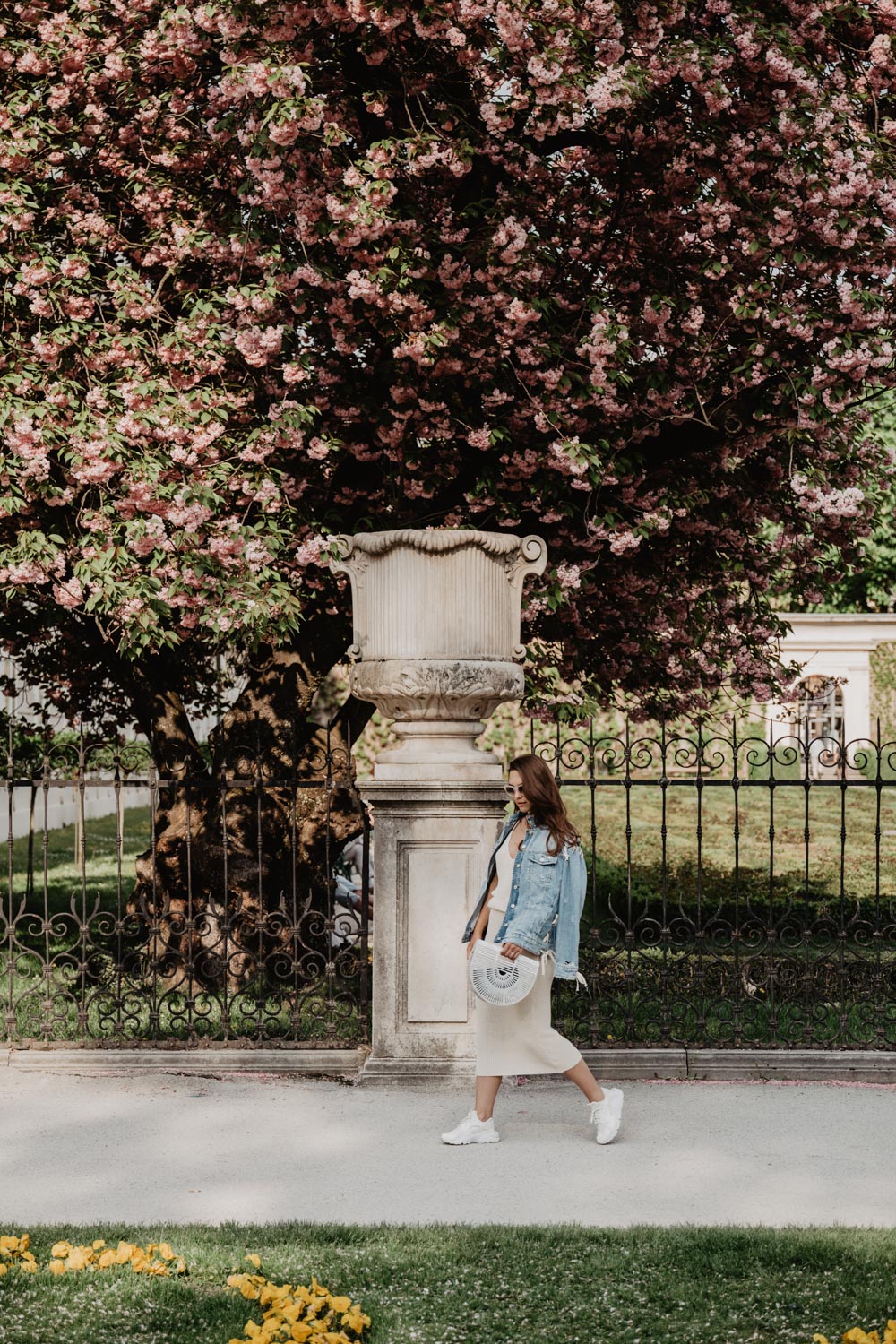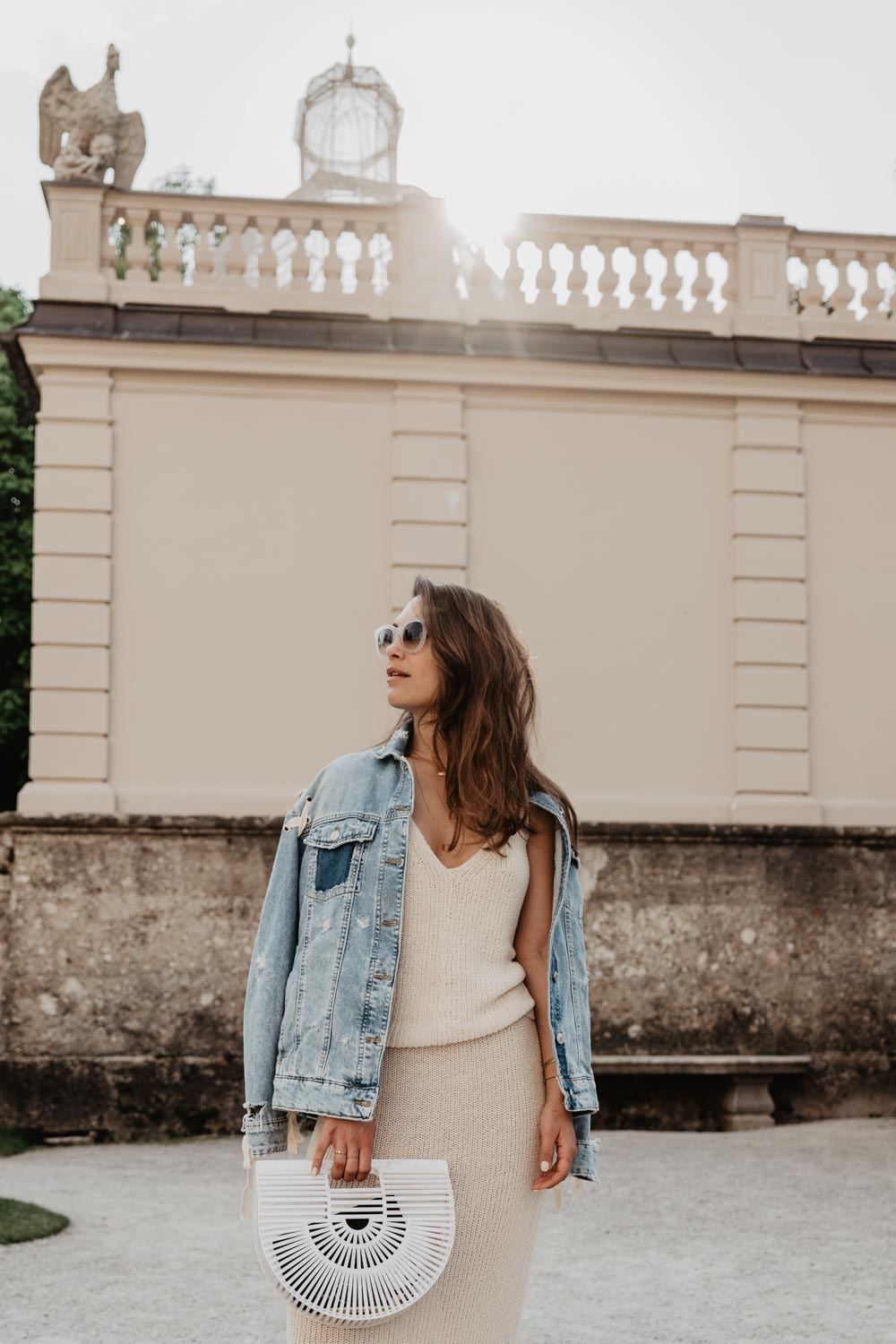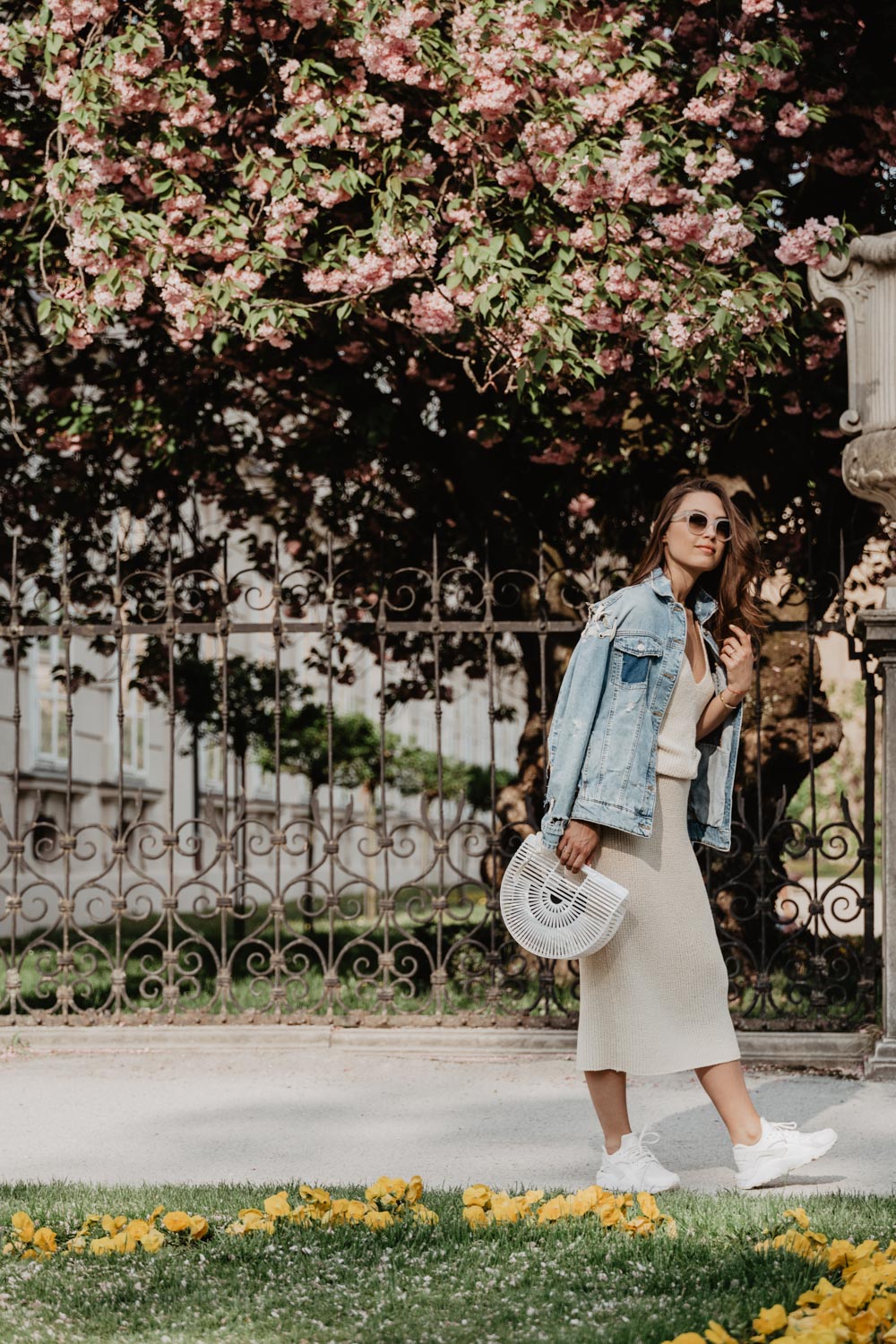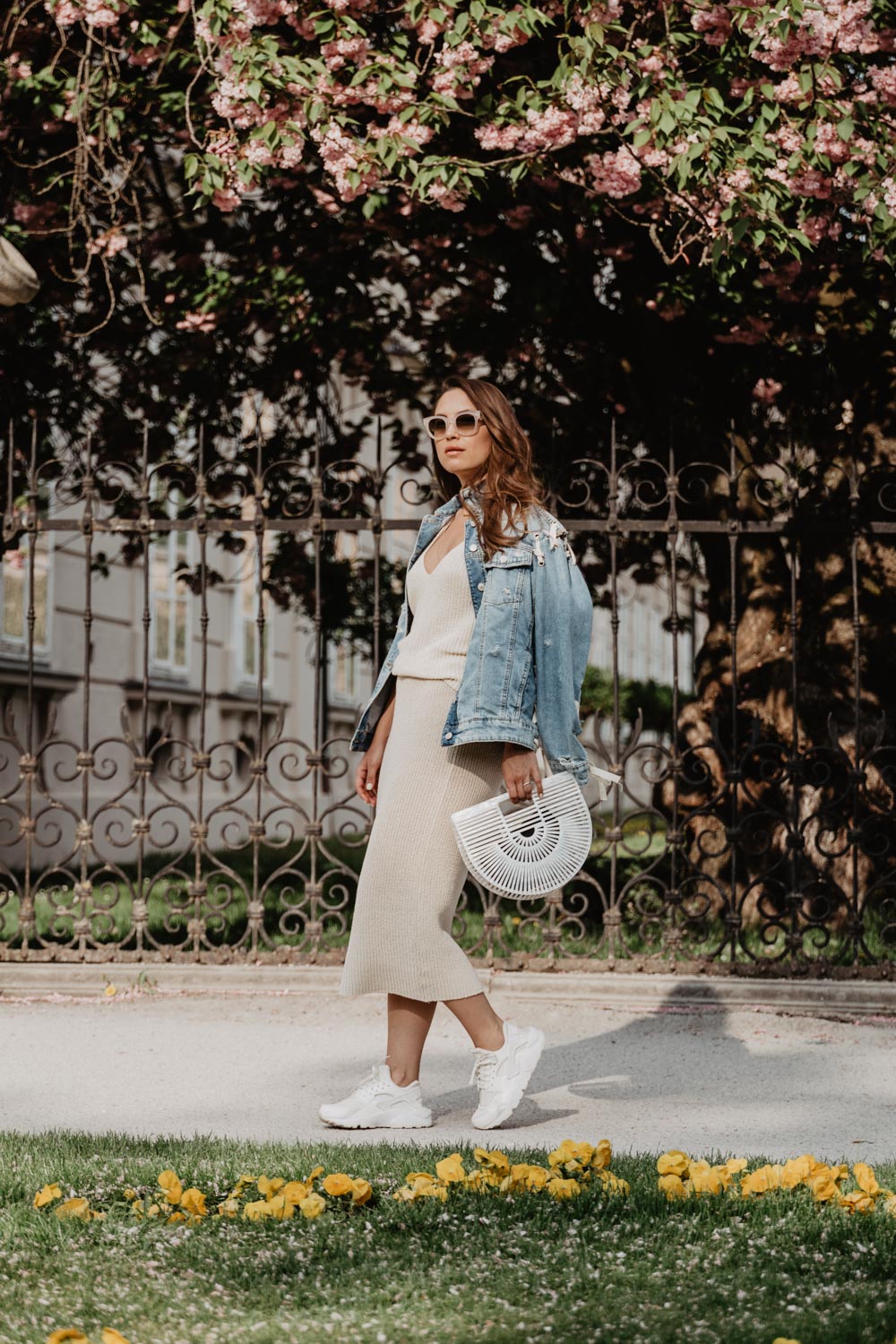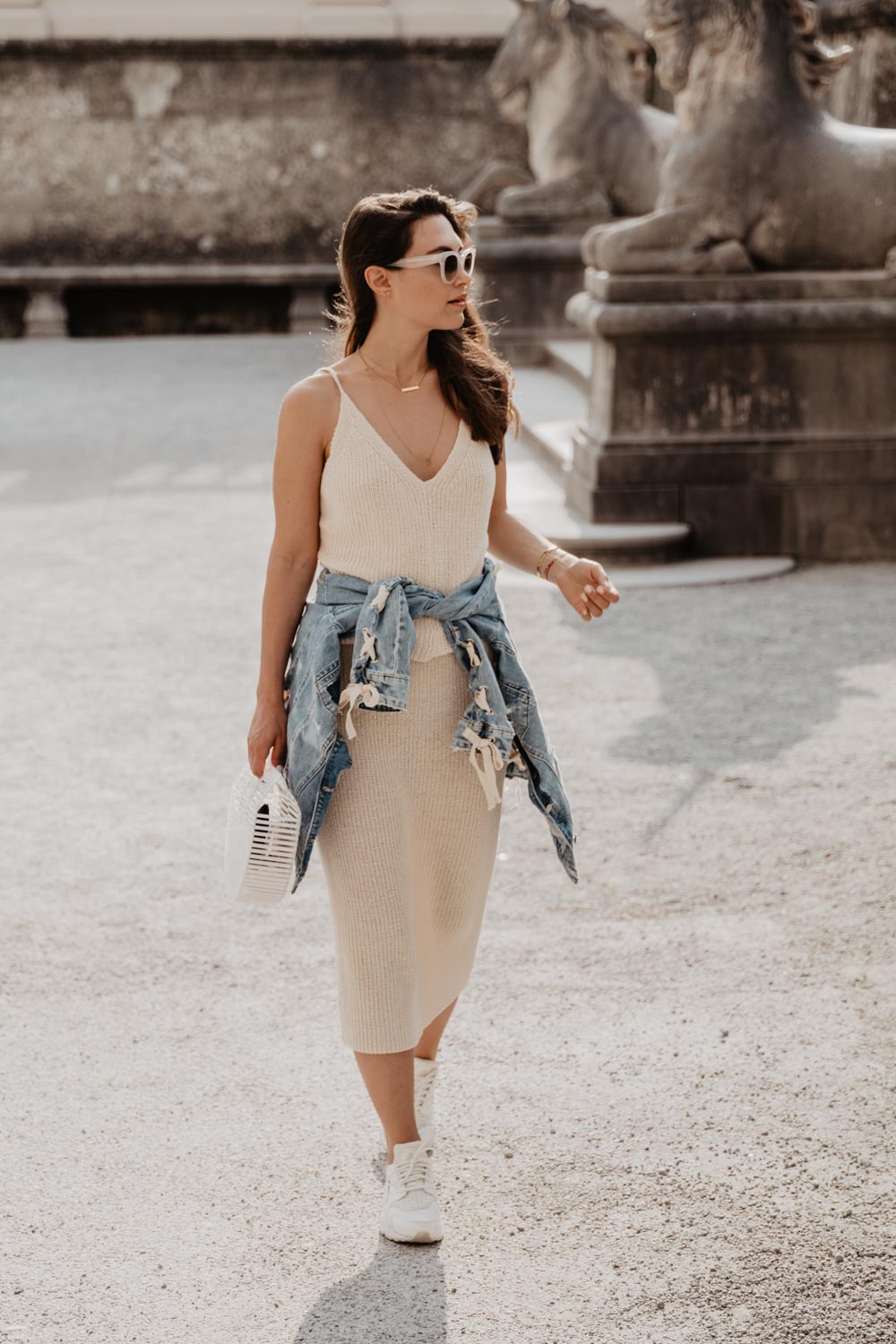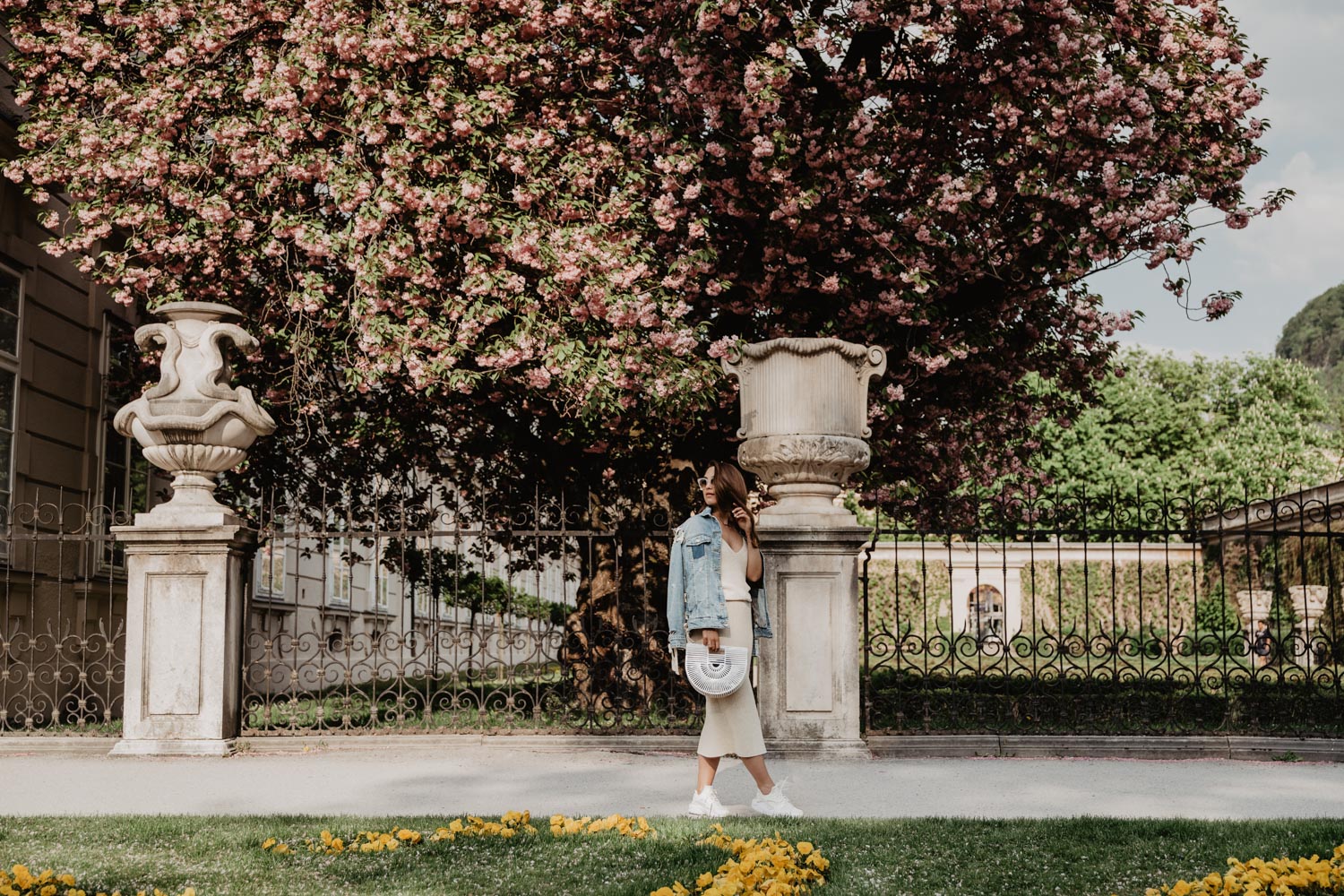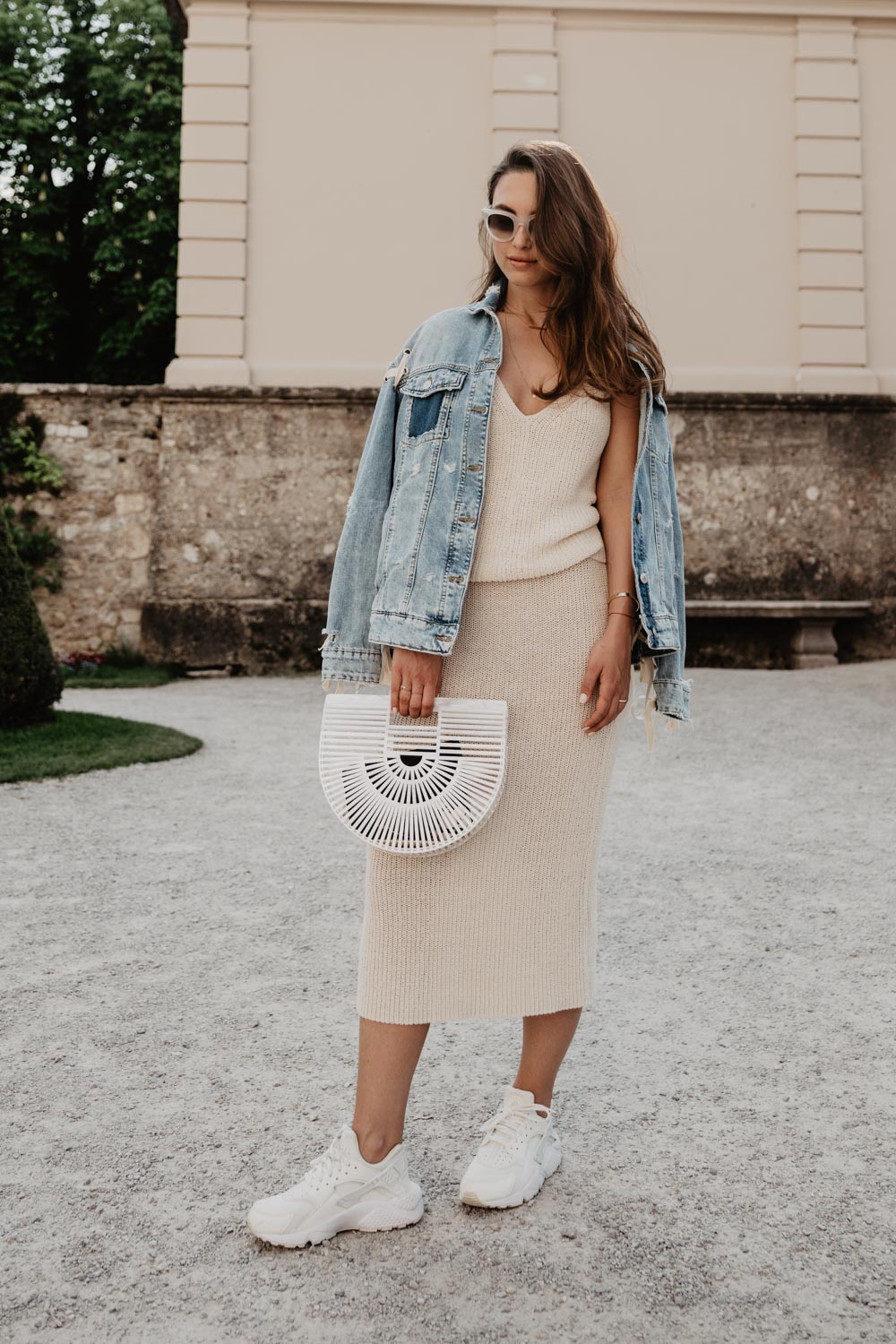 ---
Mango knit skirt // Mango knit top (very similar style) // Zara denim jacket (very similar here) // Nike Huarache sneakers (on sale!) // Cult Gaia bag // Céline sunglasses 
Shop the post: