Food For Thought:
10 Things I've Learned in 2017
Truth be told, I just don't like New Year's resolutions. They're a lot like New Year's Eve expectations — rarely met, usually disappointing and sometimes resulting in a very bad mood.
When I was younger, I used to write myself a letter at the end of the year, jotting down thoughts, wishes and goals I wanted to achieve in the upcoming year. I would then open the letter a year later and see what of those things I have achieved, and which of the things on this list are still valid.
This year, however, I was hesitating to write this letter, respectively a yearly review here on the blog. When I started going through my calendar and photo albums to sort out moments to share in my review, I was honestly simply overwhelmed by everything that has happened this past year.
Quitting my job, starting my own little business, figuring out what I'd like to do with my life, working together with two girls I have admired and been looking up to for so long, working hand in hand with Patrick, Patrick proposing to me in Australia, being invited to many wonderful (press) trips, working together with amazing clients on even more amazing projects… This is just a little extract of the list of things that made up my year.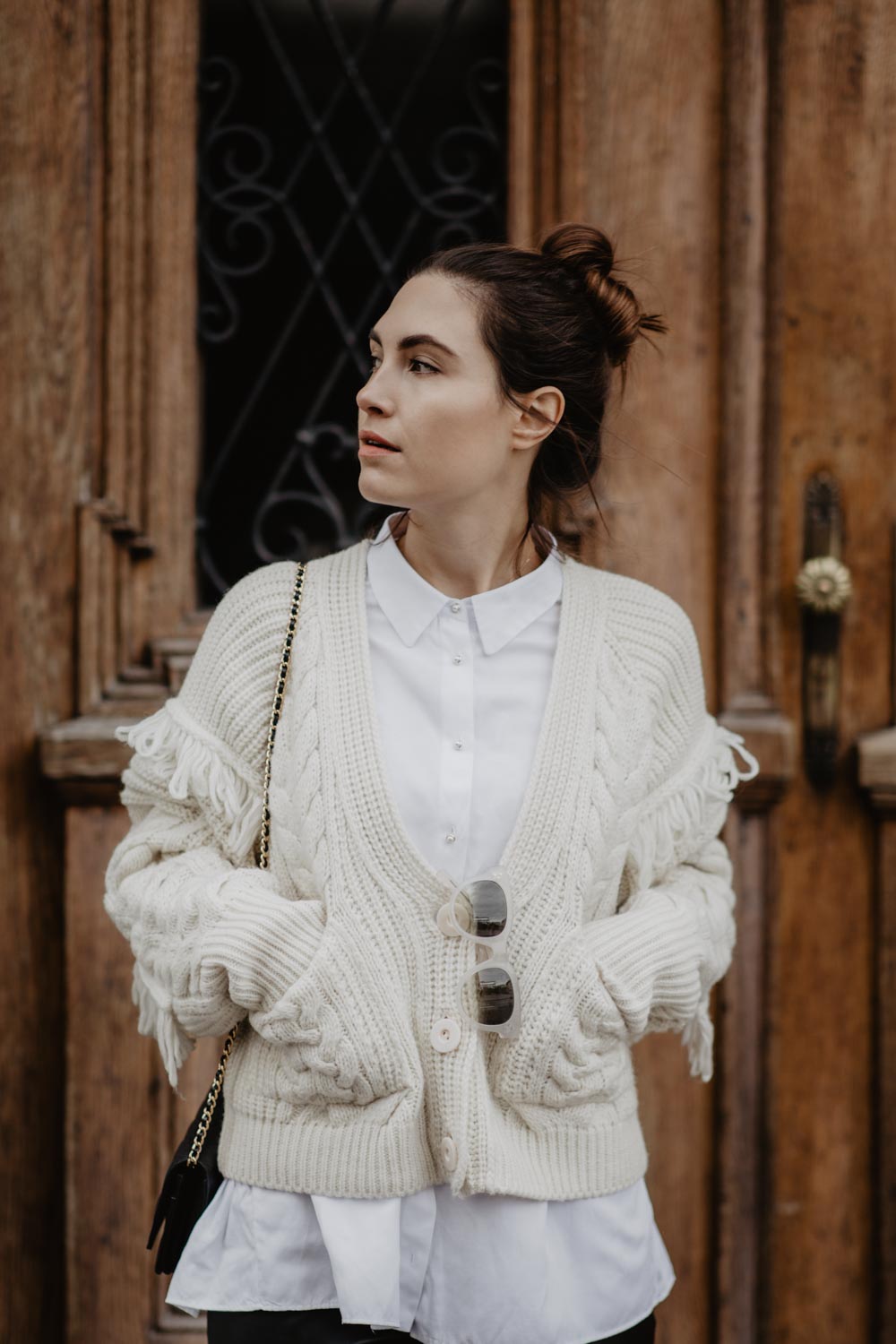 All of a sudden and inevitably, there it was again: The pressure. The pressure I make myself for not having published my Australia travel diaries, which I know so many of you would love to see. The pressure of not having written a travel diary of the wonderful Chanel press trip I was invited to in September. The pressure of knowing there are lots of outfit photos I have not posted on the blog or social media.
It took me quite some time to sort my thoughts and feelings about this matter during the holidays, and I came to the conclusion that the only one who's really pressuring me is myself.
To me, a resolution is a promise, and I don't make promises lightly. Maybe I'm taking this all too seriously, but I can't seem to do otherwise. I just don't like to make a commitment I might not be able to keep. Not even to myself. So this year, instead of making new year's resolutions or writing a letter to myself with goals and wishes (which are most probably doomed to fail anyway) I'm turning things upside down.

Instead of looking ahead, I'm taking a step back to take note of the 10 things I've learned in 2017:
I've learned that I'm responsible for my own happiness. There's no one or nothing that will make me happy, if I'm not happy myself.
I've learned that it's important to invest in myself. This means, making time for myself. Time for Pilates, time for a nice pedicure, time for a facial, time for coffee with friends and family, time for a walk with my dog. Just quality time filled with things I enjoy and which are good for me.
I've learned that I should not be too hard on myself. Diamonds may be made under pressure, but I might just not be a diamond. Pressure to a certain amount is durable, but I cannot pressure myself to an extend that I cannot take anymore. This results in a constant guilt-trip preventing me from enjoying my life.
I've learned that comparison is the theft of joy. It's okay to look around to see what others are doing, but I should not compare myself with others, but rather focus on myself and everything I have achieved so far.
I've learned that communication is key to happiness. Even if it's hard to speak your mind and put your thoughts into words, some things have to be said. Holding everything in is no good in the long run.
I've learned that one is always stronger in a team. As an only child I am probably not used to having someone who has my back (except for my parents, of course), but I have learned that I can not do everything on my own and that it's a beautiful feeling to have people around you who you can go to if you need advice (in business & private life).
I've learned that you have to try out and experience things before you can have a true opinion about them.
I've learned to listen to my gut feeling, trust my instincts and trust the timing of my life.
I've learned that I'm learning that it's so important to sit down and evaluate my life frequently. Figuring out what is frustrating me, tearing me down or occupying my head is important to move forward.
I've learned that I am still learning about myself – and life in general – every day. I know everyone tends to say "this has been the best / craziest / most adventurous year of my life so far". But looking back at 2017 I don't have any other chance than saying so. It was incredible, really. I don't even dare thinking of what the next year might have in stock for me. If it would be just half as exciting as 2017 was, I'm freaking out already.
All of this being said, I think it's also the right time to say that I know I wouldn't be here today if it was not for you lovely people out there, who are stopping by my little corner of the internet, reading my thoughts and looking at what I have to show you.
I'm still so overwhelmed by all the positive feedback I'm receiving from so many of you, and I'd like you to know that I read every single comment and honor every little like or heart or thumbs up so much.
During my time off I have also given my blog some thought, and evaluated where I'd like to take things this year. As far as I am concerned, I figured out which topics excite me most to write about… But your opinion is important to me, so I'd like to ask you for your feedback. What are the things you'd like to see & read more about? Which articles did you like least? Would you like to see more video content? Do you enjoy the outfit posts? Every little comment is appreciated and welcome, and I'd love to hear what content you'd like to see on You Rock My Life this year. Also, if you have any questions (relating whatever topic) please shoot them over, too! I'm currently working on a little Q&A answering questions I receive quite often, so I'd love to add anything you'd like to know.
You can either leave me a comment, or write me an e-mail to nina@yourockmylife.com if you want to keep your message & feedback more private. Of course you can also send me a DM on Instagram, if you prefer. Thank you in advance for your help ♥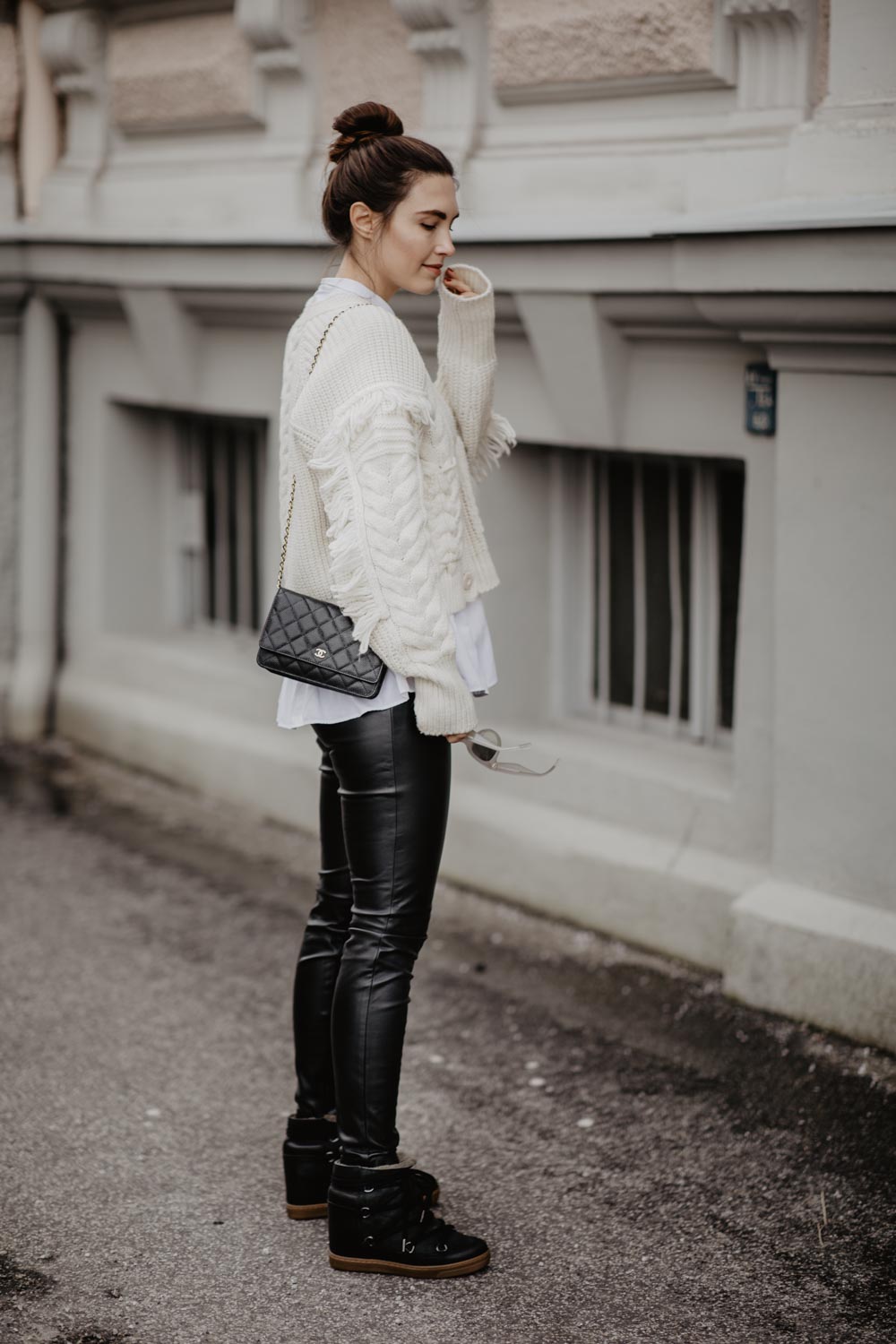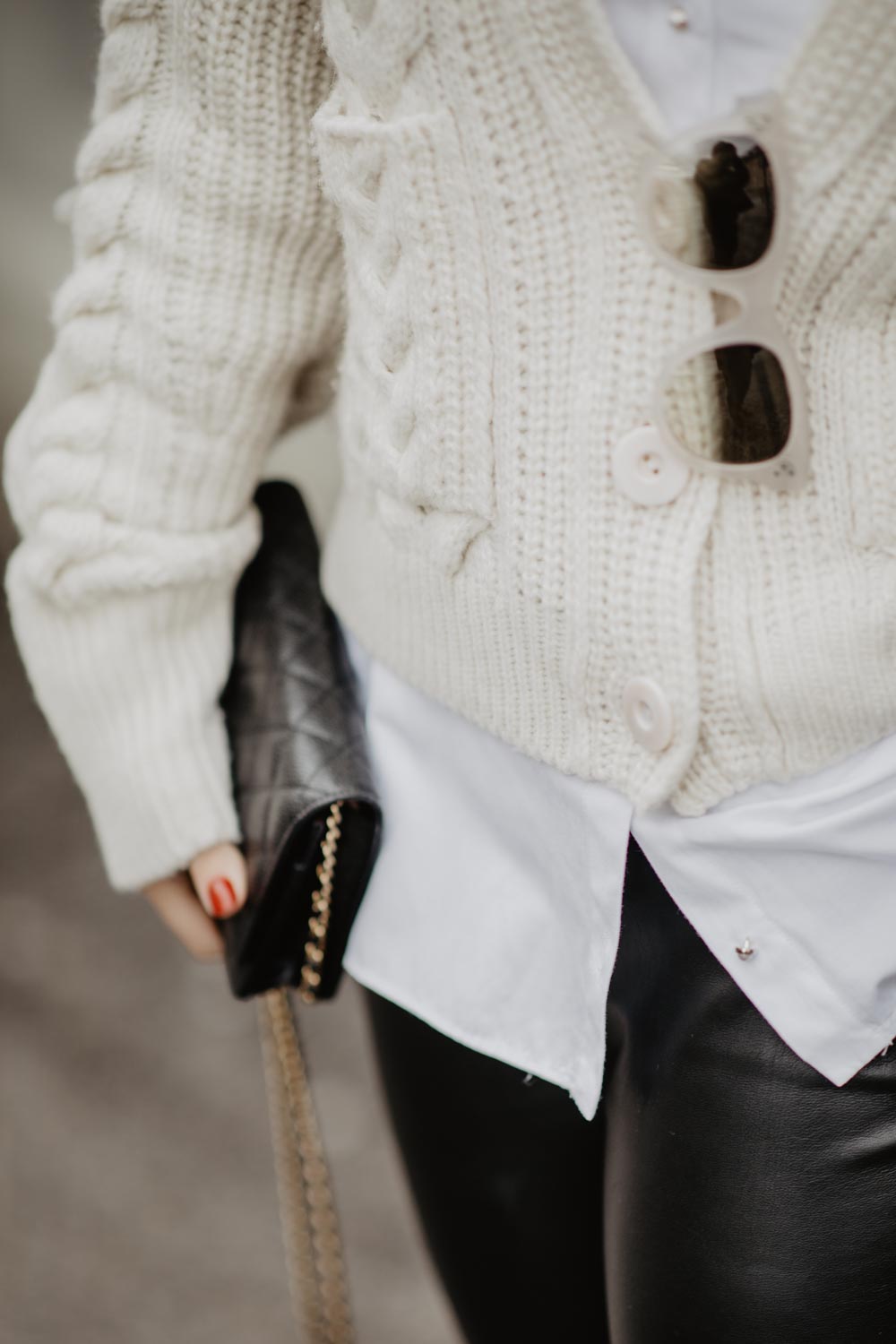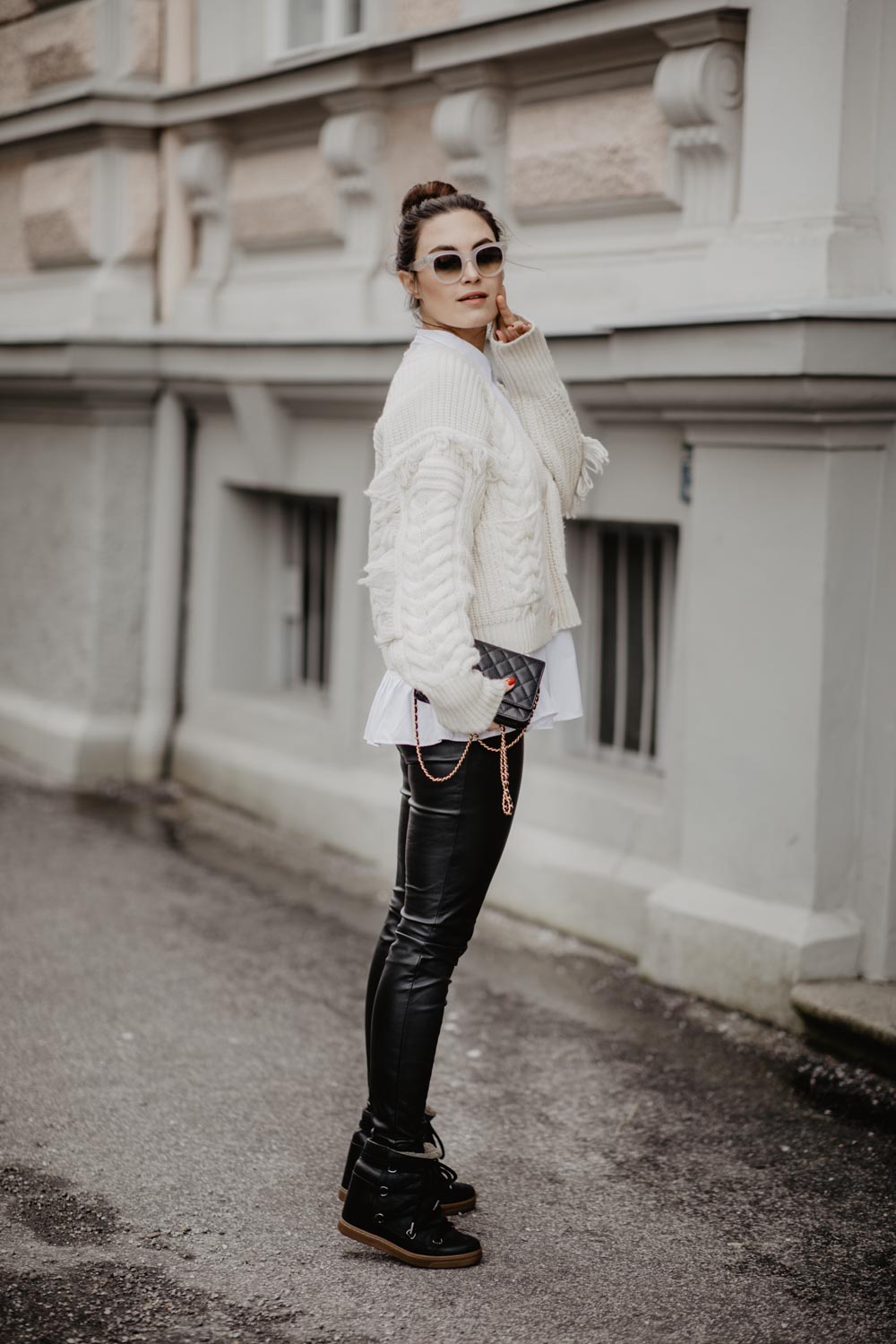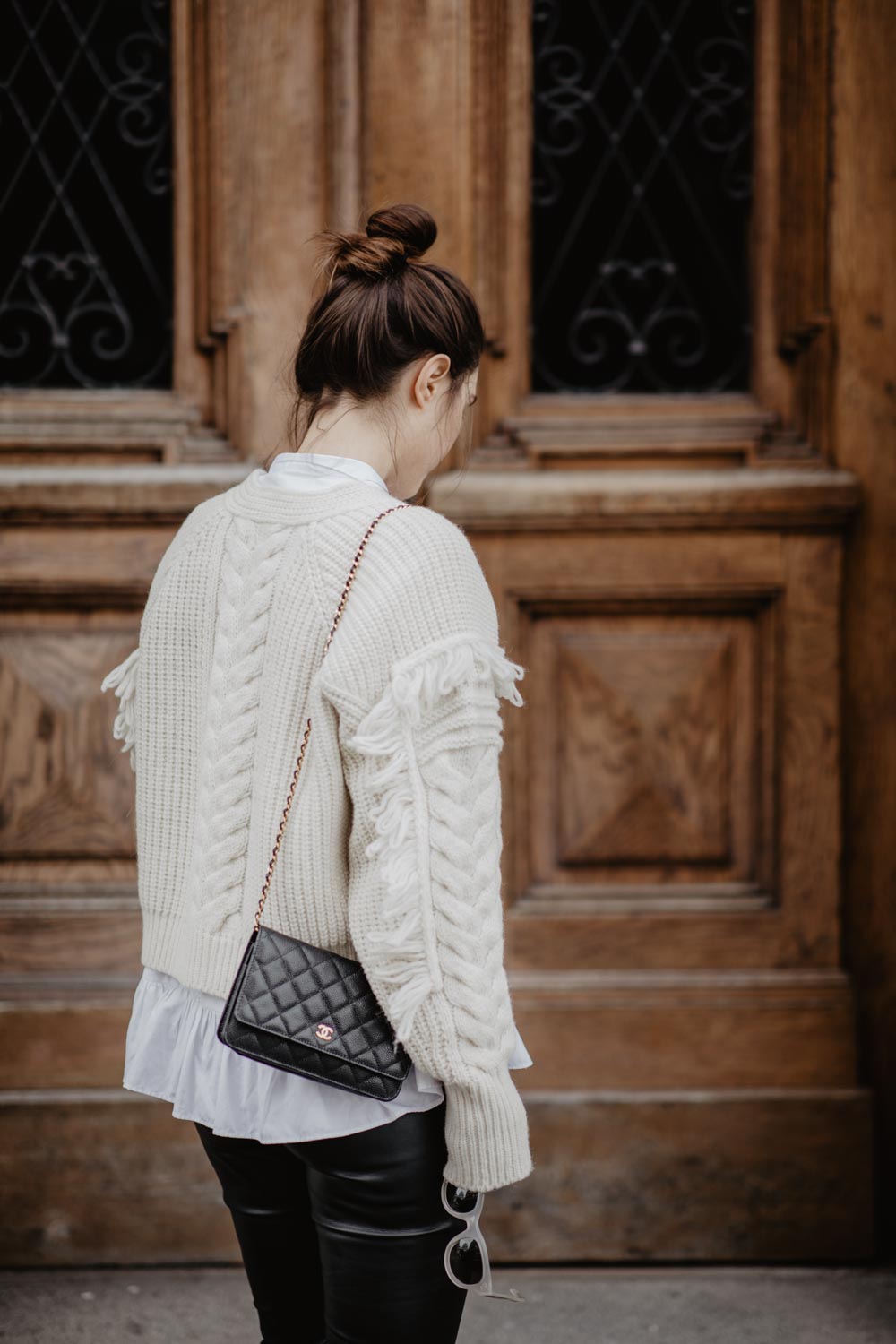 ---
EDITED knit vest // EDITED faux leather pants // Zara blouse (similar here) // Isabel Marant boots (or this version on sale!) // Céline sunglasses (similar version here) // Chanel WOC
Shop the post:


*outfit gifted, in friendly collaboration with EDITED