Travel Diary: Mallorca
August has come to and end and fall is officially kicking off. Admittedly, I'm a big fan of fall – not only because my birthday is in September – but also because I love the temperature this time of the year and just can't get enough of the color palette nature has to offer. I'm hoping for a lovely golden fall and some nice weather, but let's face it: summer is over. It's been a rather rainy summer this year here in Austria, but nevertheless I enjoyed it to the fullest. And although our vacation in July seems already so far away I can still remember every little bit of it. I thought to celebrate summer one last time here on the blog I'll share my favorite photos of our holidays in Mallorca with you. For everyone who's going there in September or October (I've heard the island is super pretty and relaxing at that time) I can highly recommend the following spots. And for everyone else who won't go there this year anymore, maybe this post serves as an appetizer for your upcoming holiday planning for next summer. Let the scroll begin!
---
Es Trenc
If I had to name my favorite stop with the boat, it would definitely be Es Trenc. The 2km of golden sand and crystal clear water make you feel as if you're in the Caribbean. The beach is located in a natural park, so it has a very wild and natural feel to it and we loved taking long walks on the beach and in the dunes.

We've spent several days in Es Trenc since we just loved it there so much. On the first day though the weather was pretty stormy, which was a bit of a bummer but at least it made an epic scenery for photos.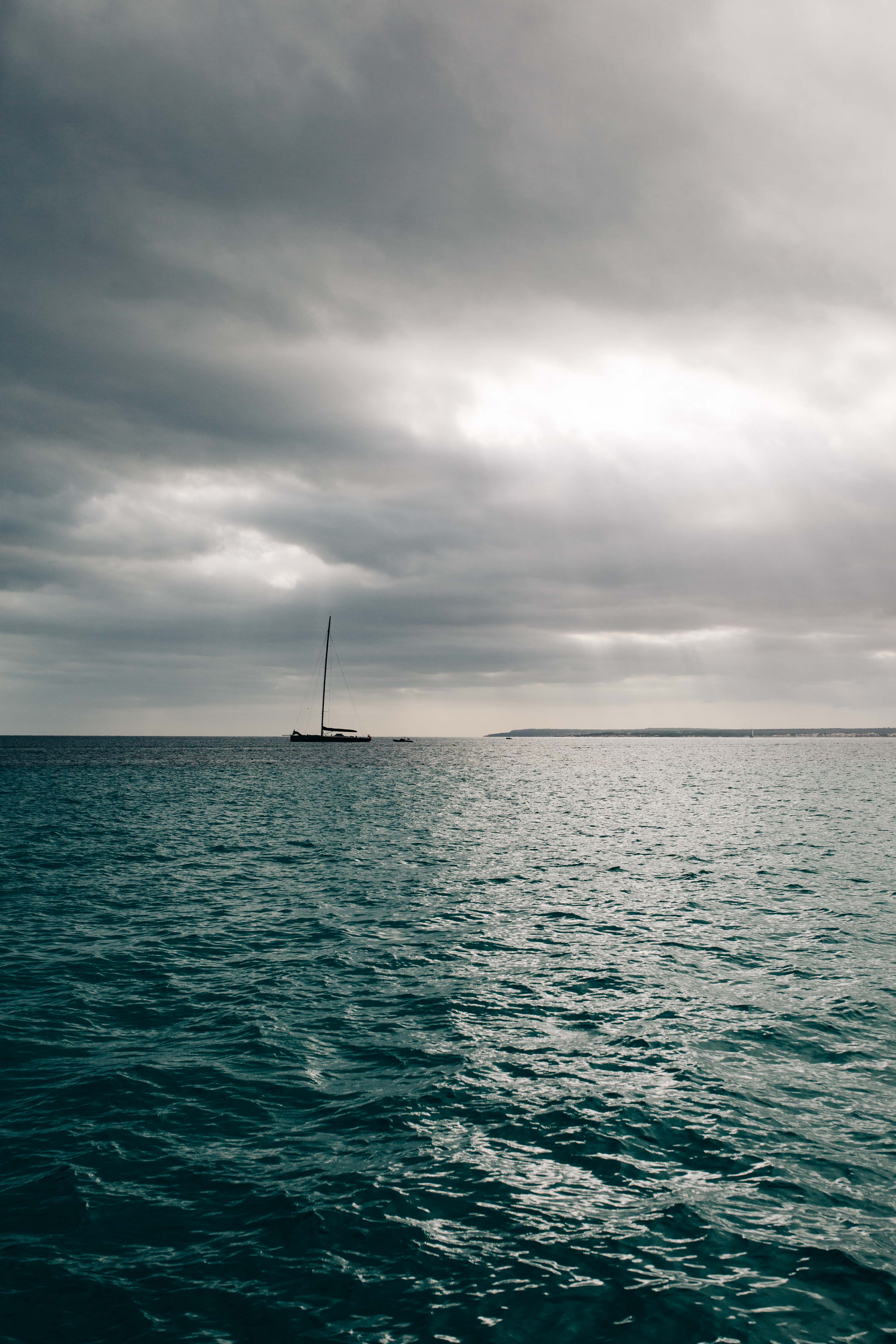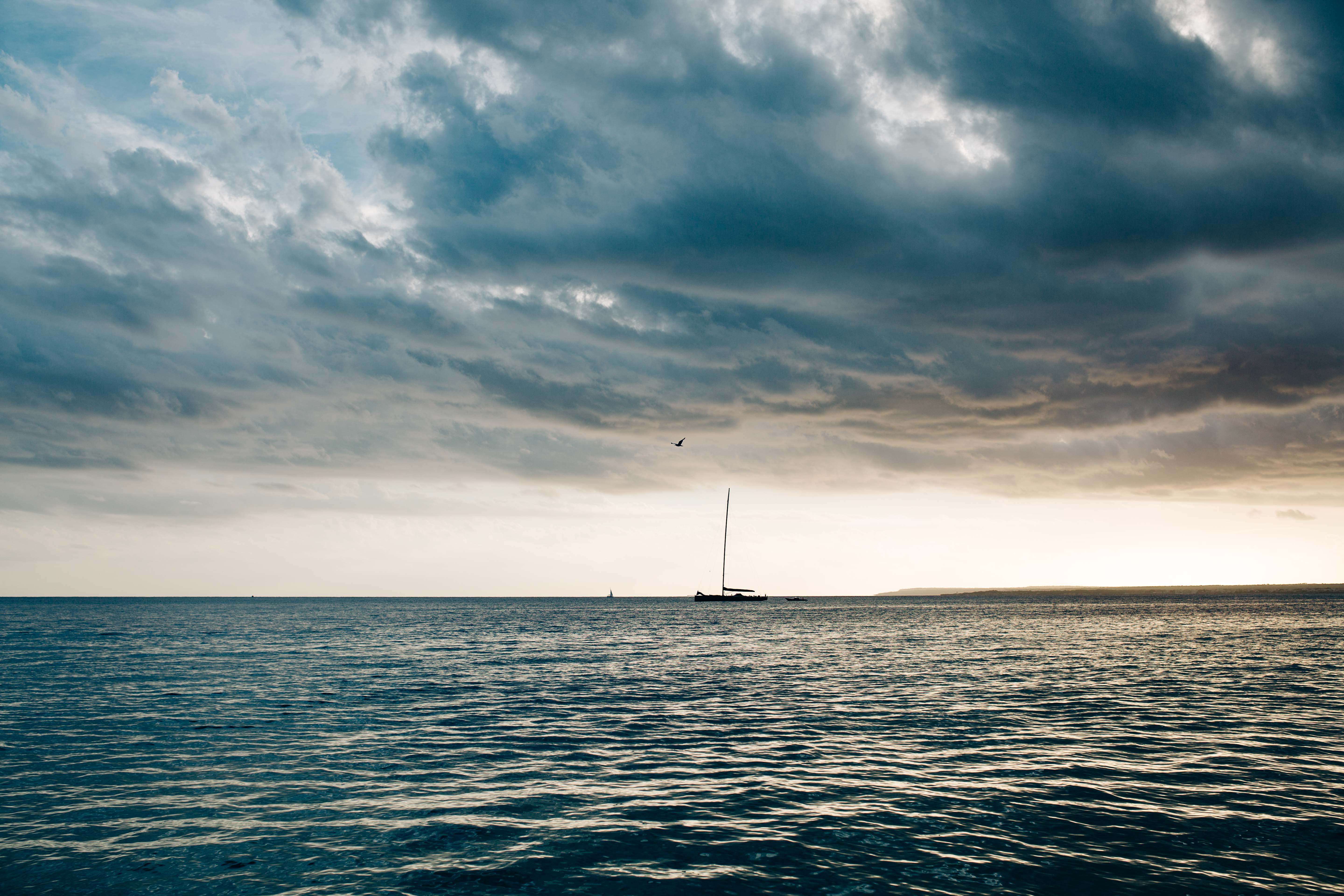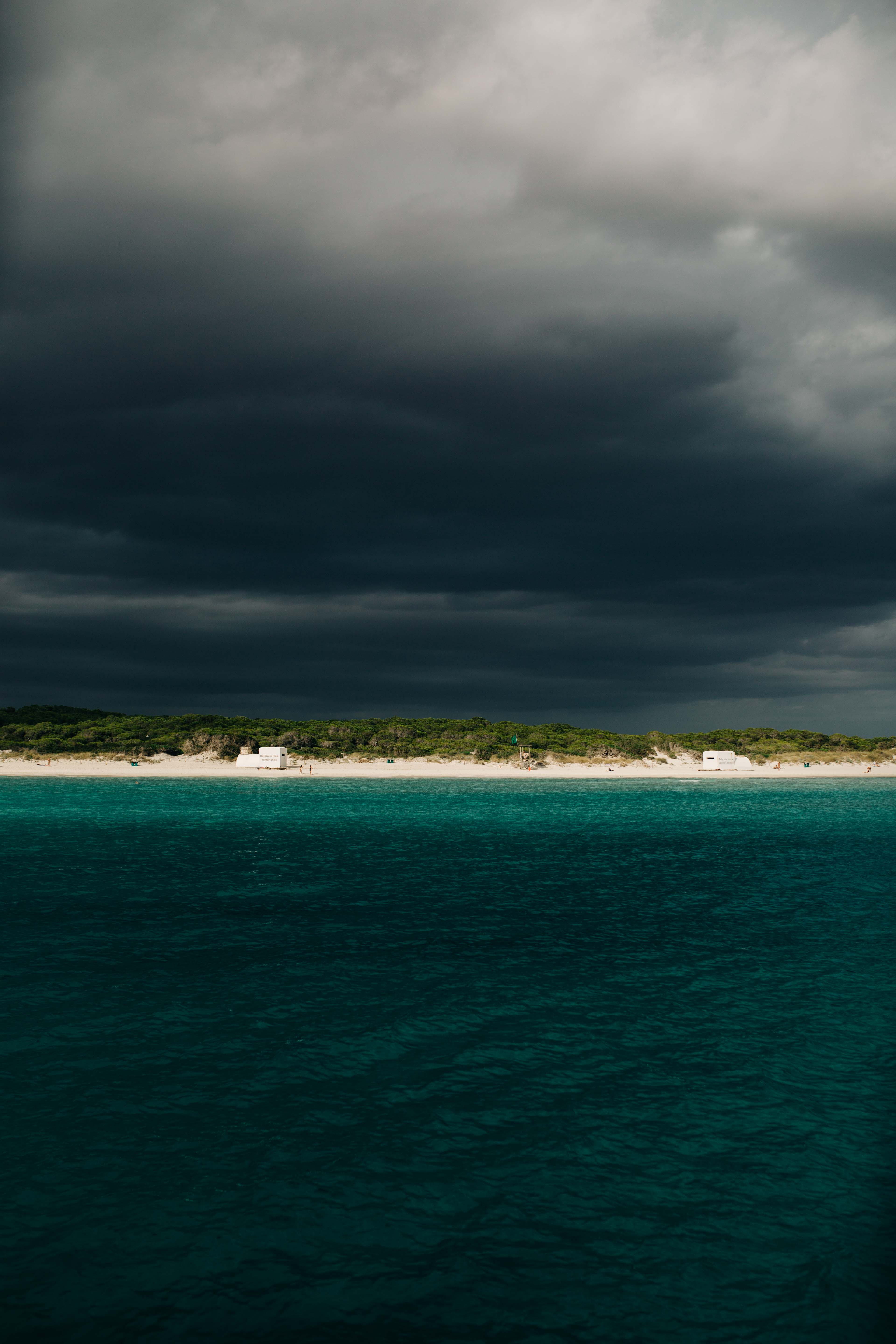 But as they say: After the rain comes sun. And so the next day we were rewarded with pure sunshine, followed by the most amazing sunset. And homemade burgers – courtesy of my dad 🙂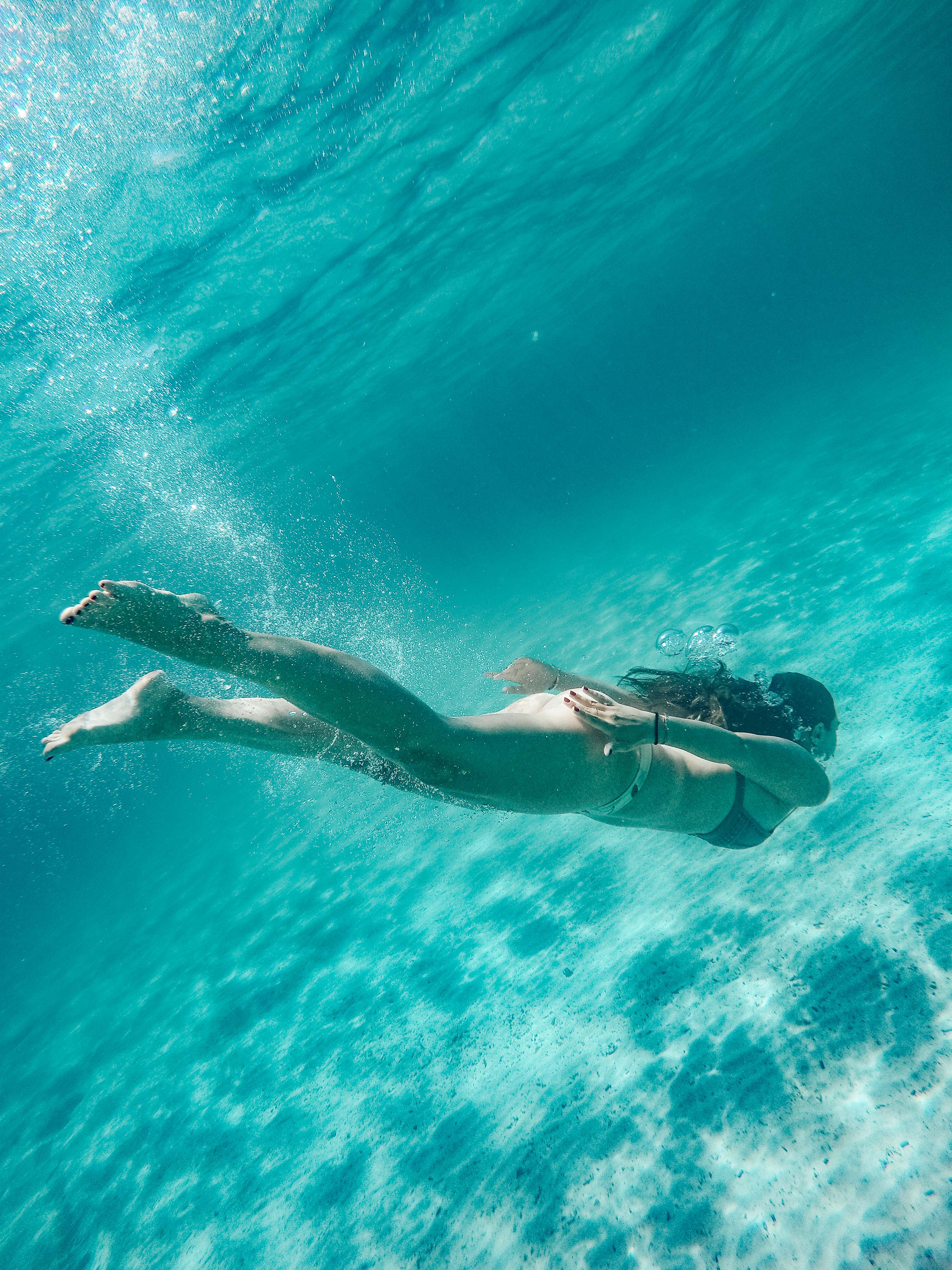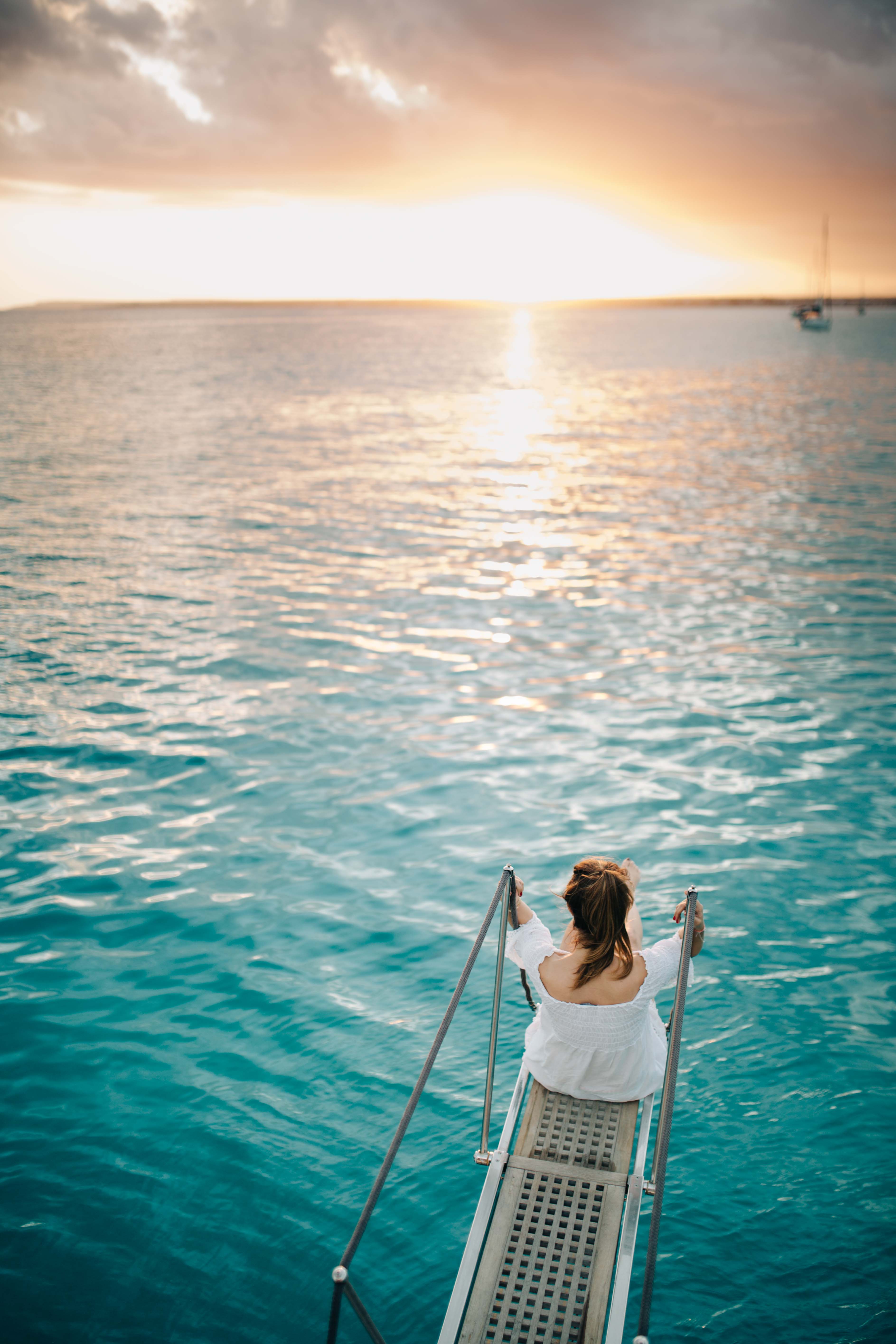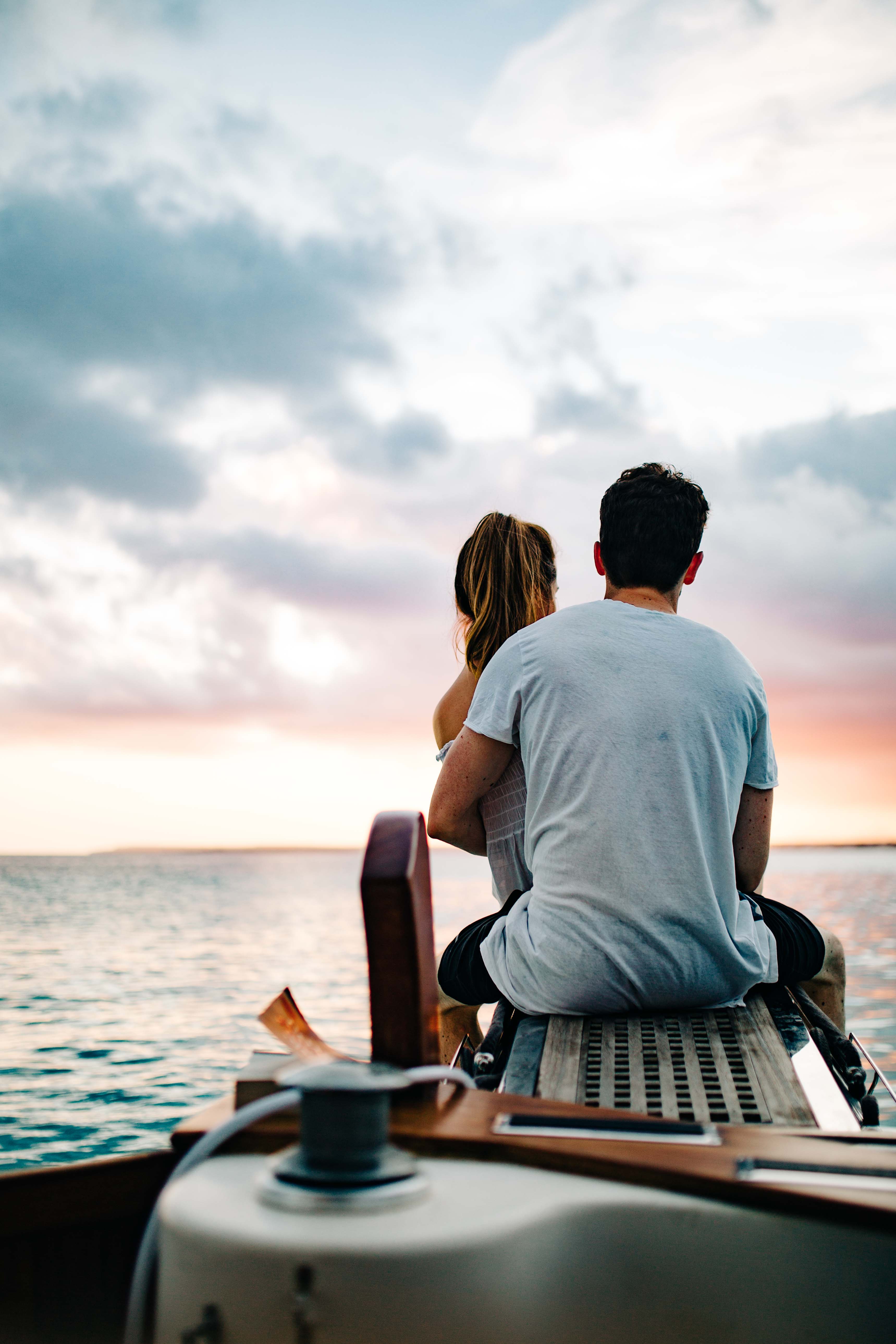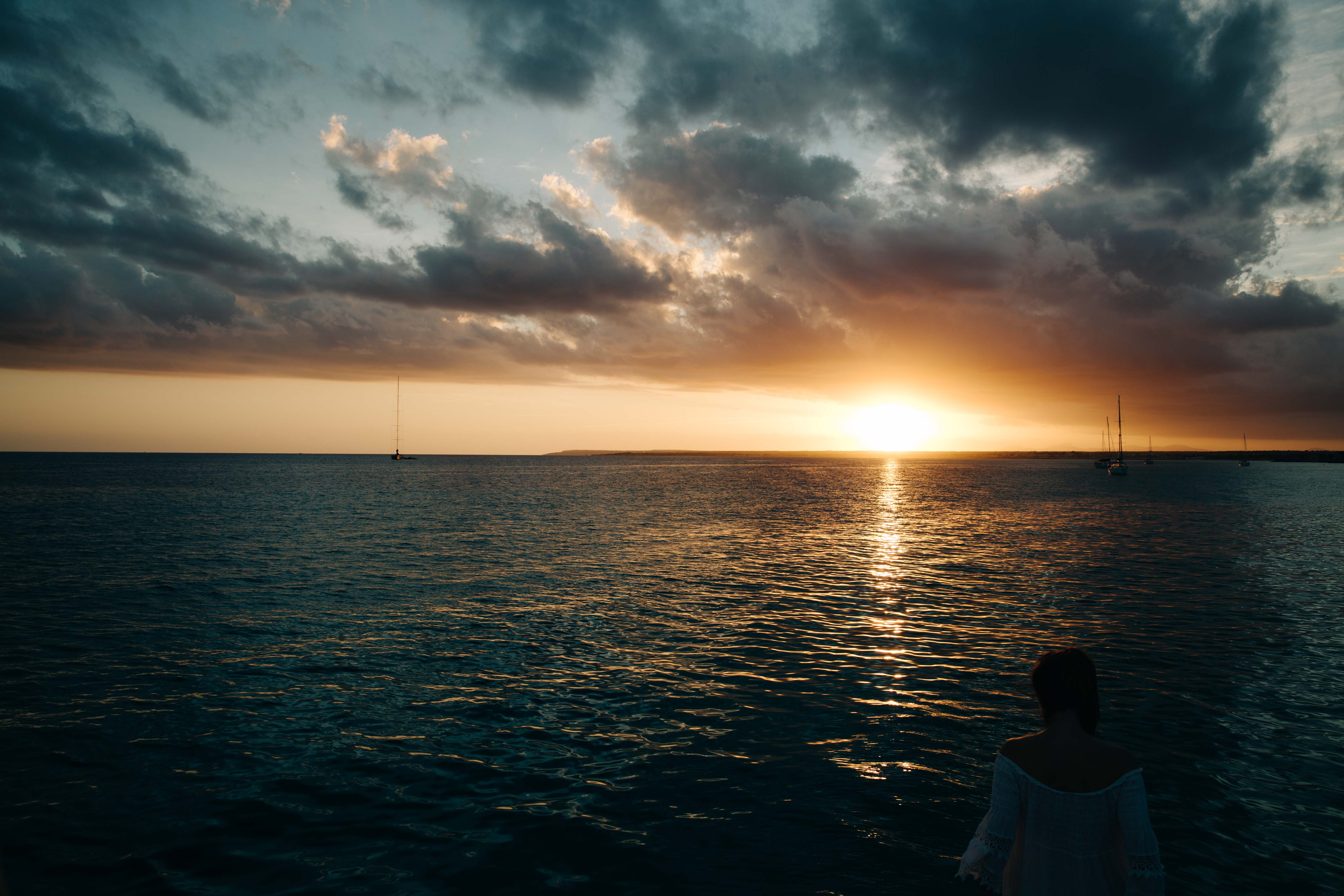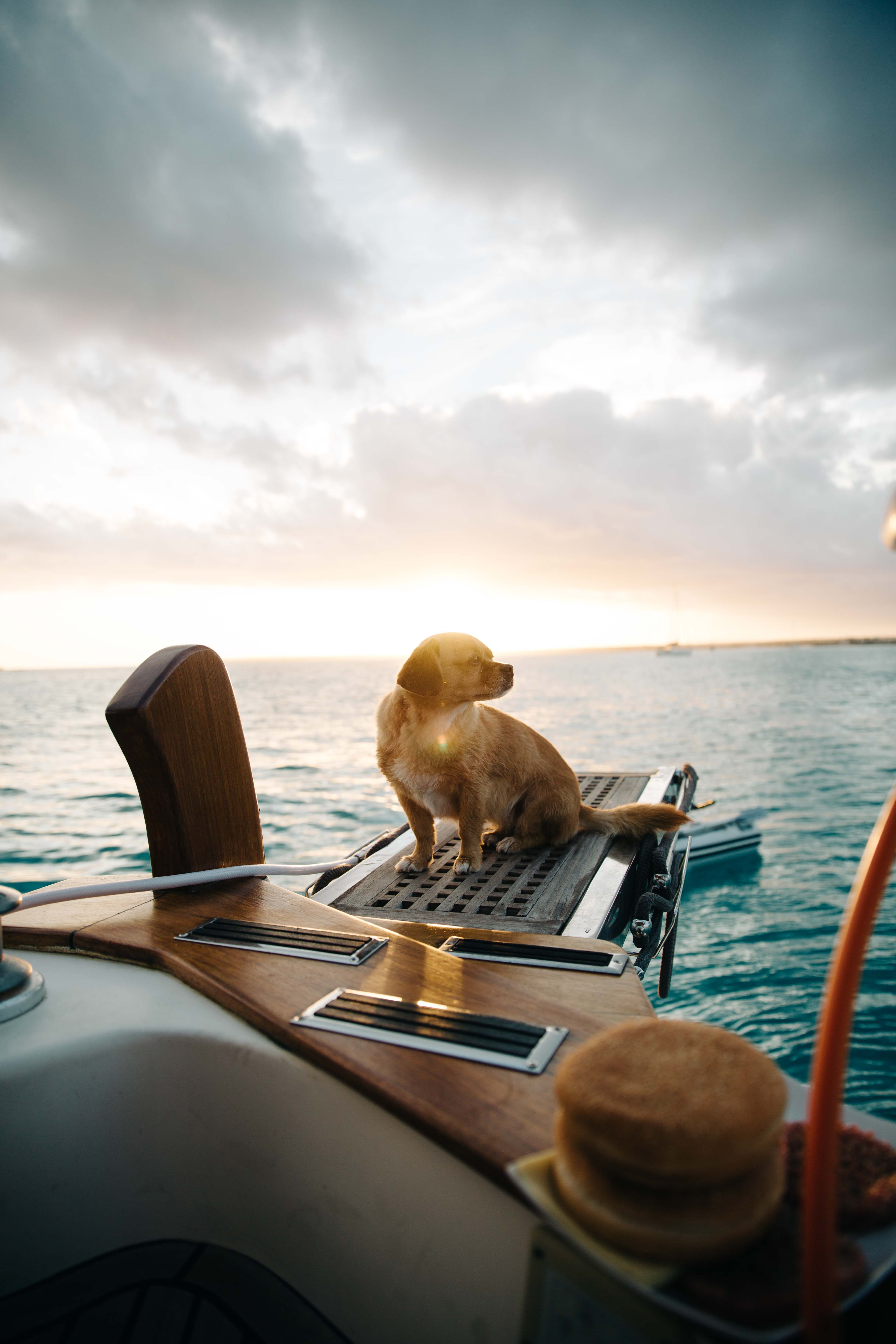 ---
Portopetro
Another amazing spot on our voyage was Portopetro. I've already told you about the stunning cliffs of that place in this post. And oh boy, they simply took my breath away! Portopetro as such is a cute little fishermen's village, but apparently an insiders' tip for everyone who loves eating fresh fish. I can highly recommend Restaurant Norai – it just opened this summer and the interior is a mix of scandinavian chic and balearic laid back. Nevertheless, in summer you're seated outside at the water front. Favorite dishes there: The tuna tartar, bacalao and seafood paella.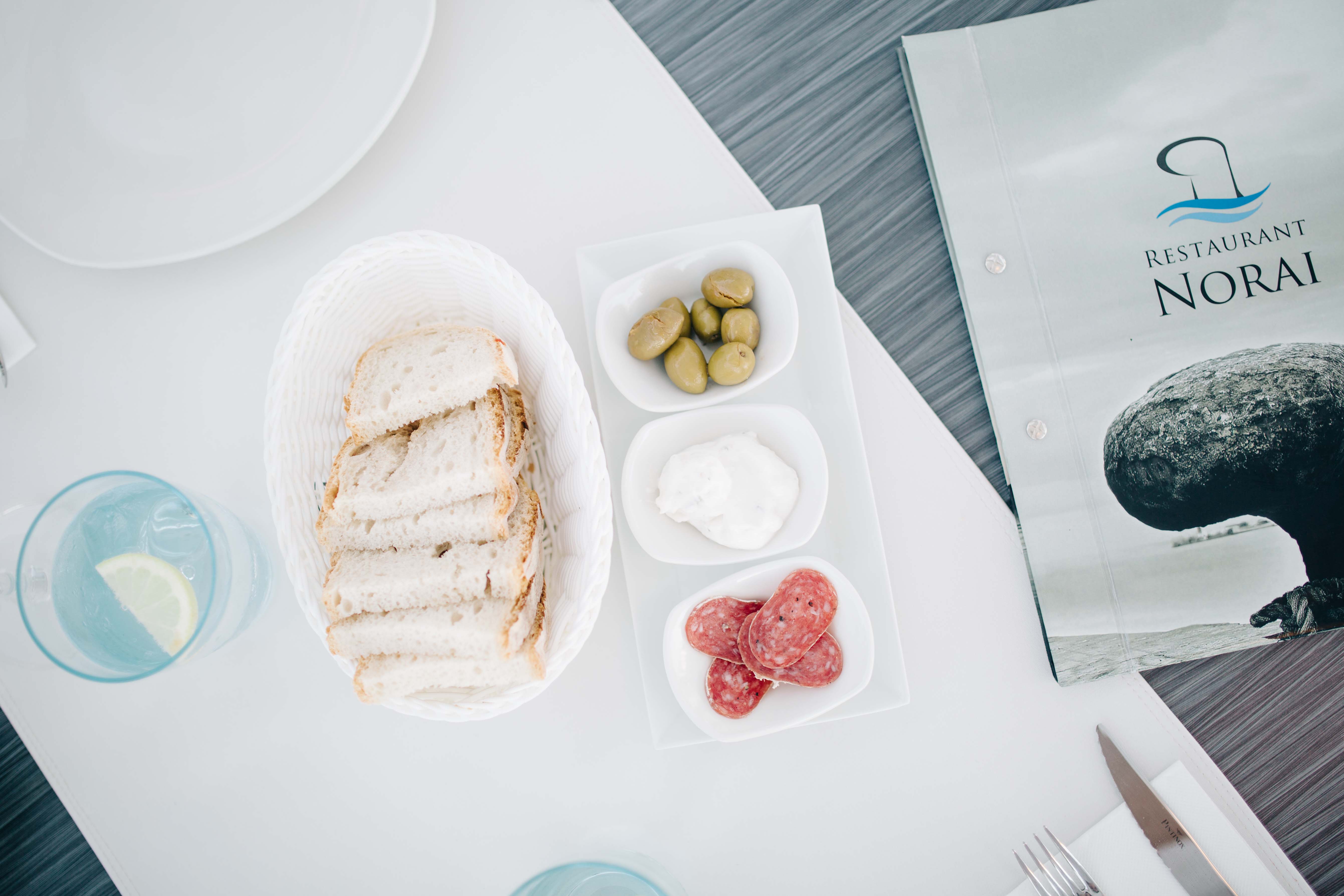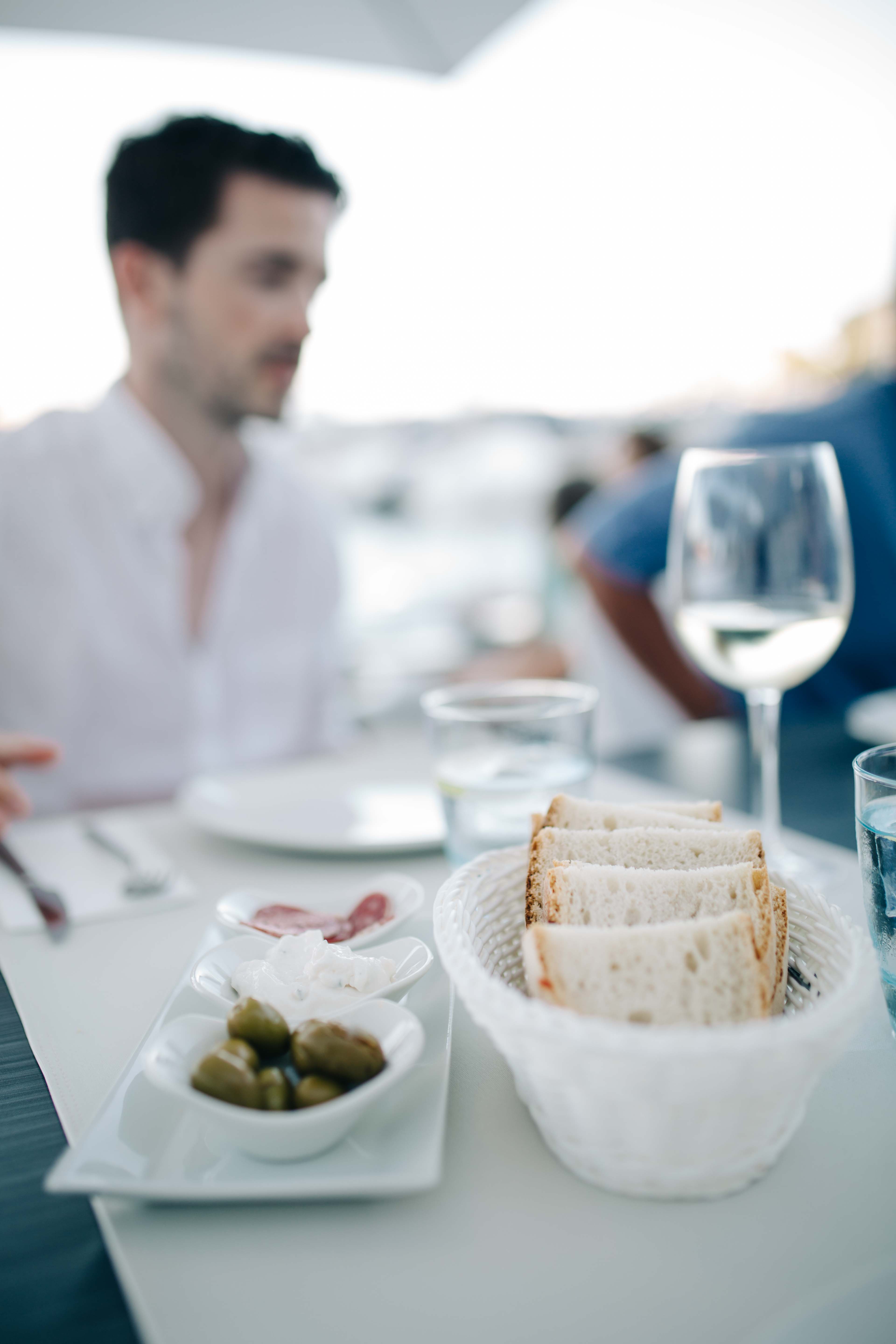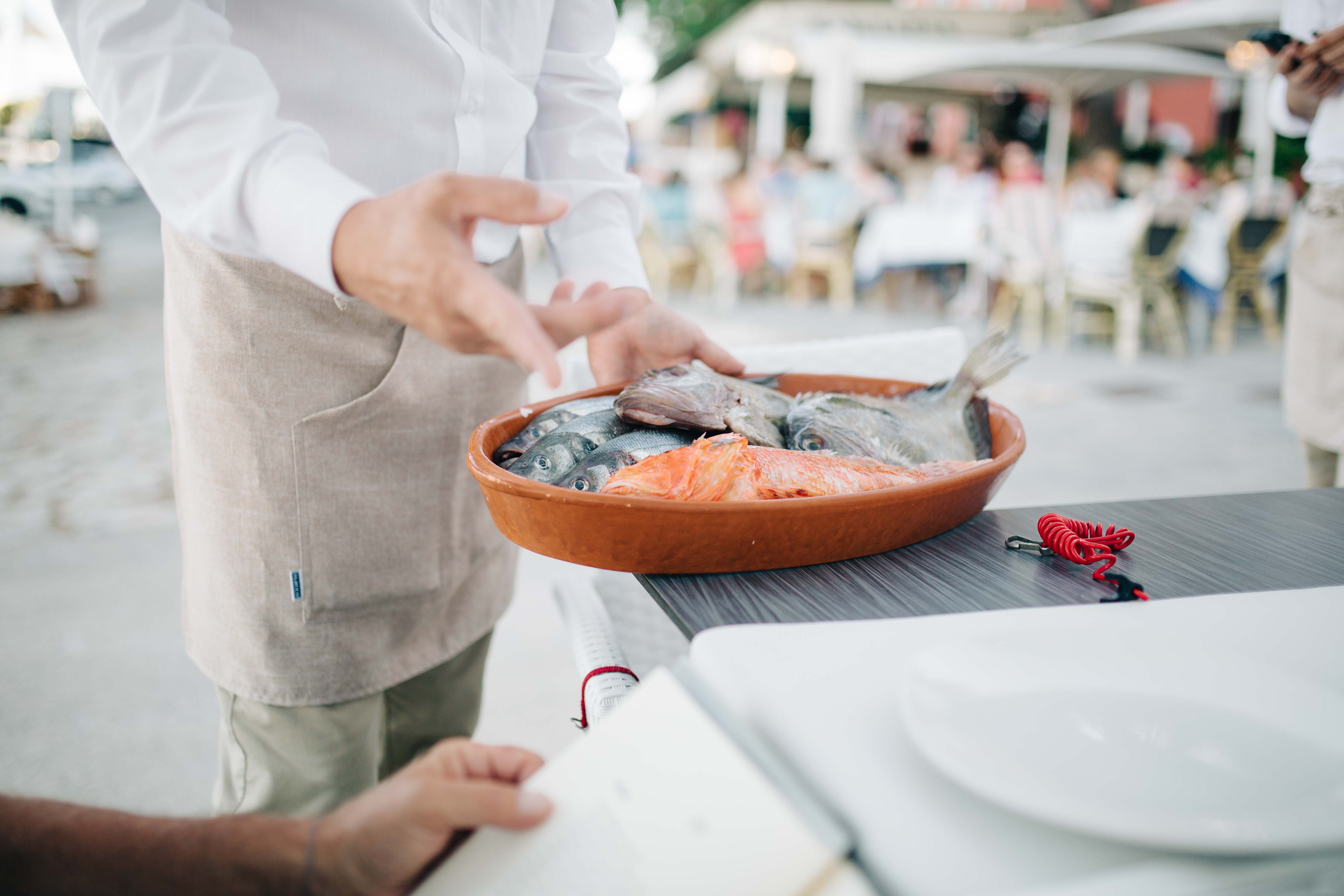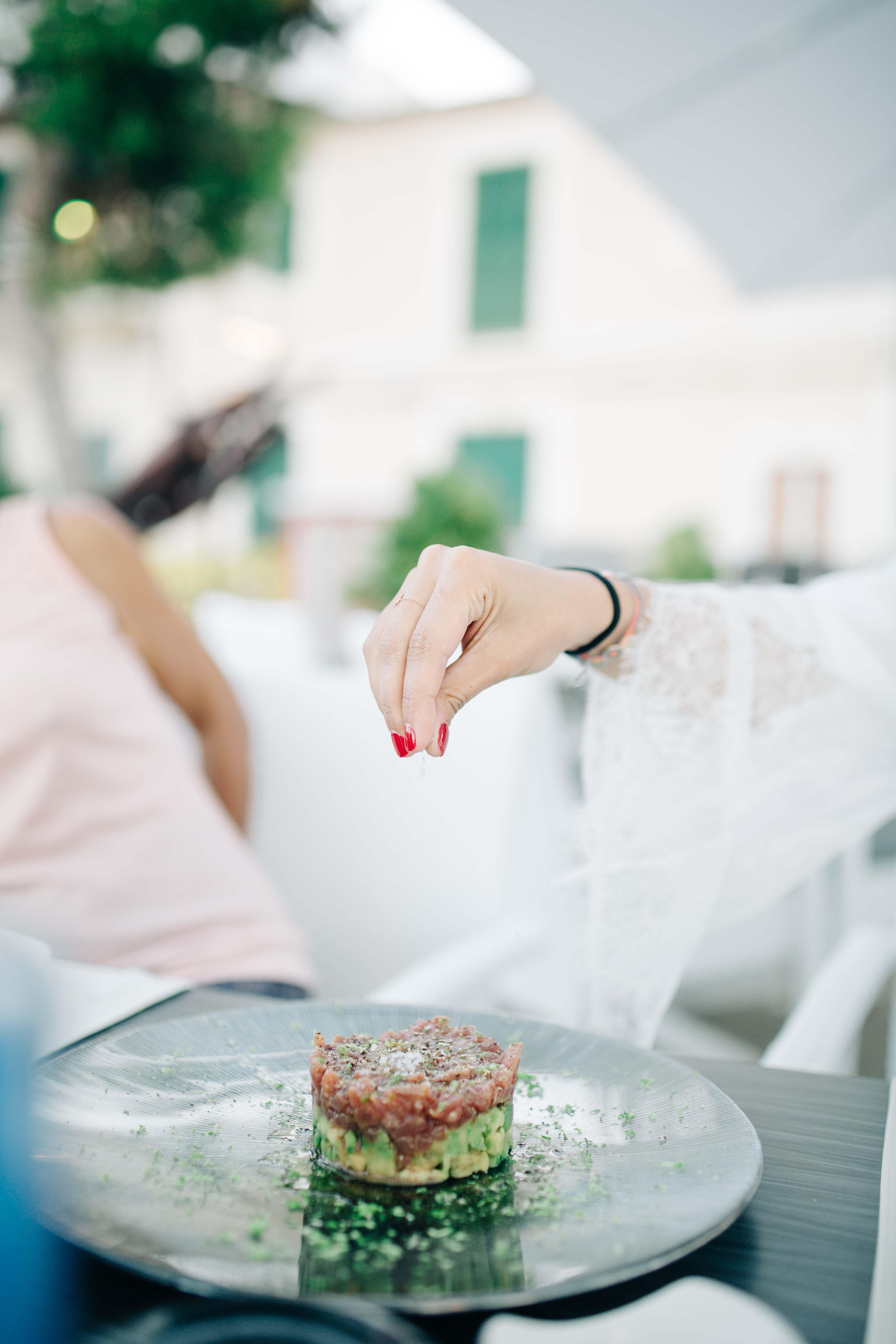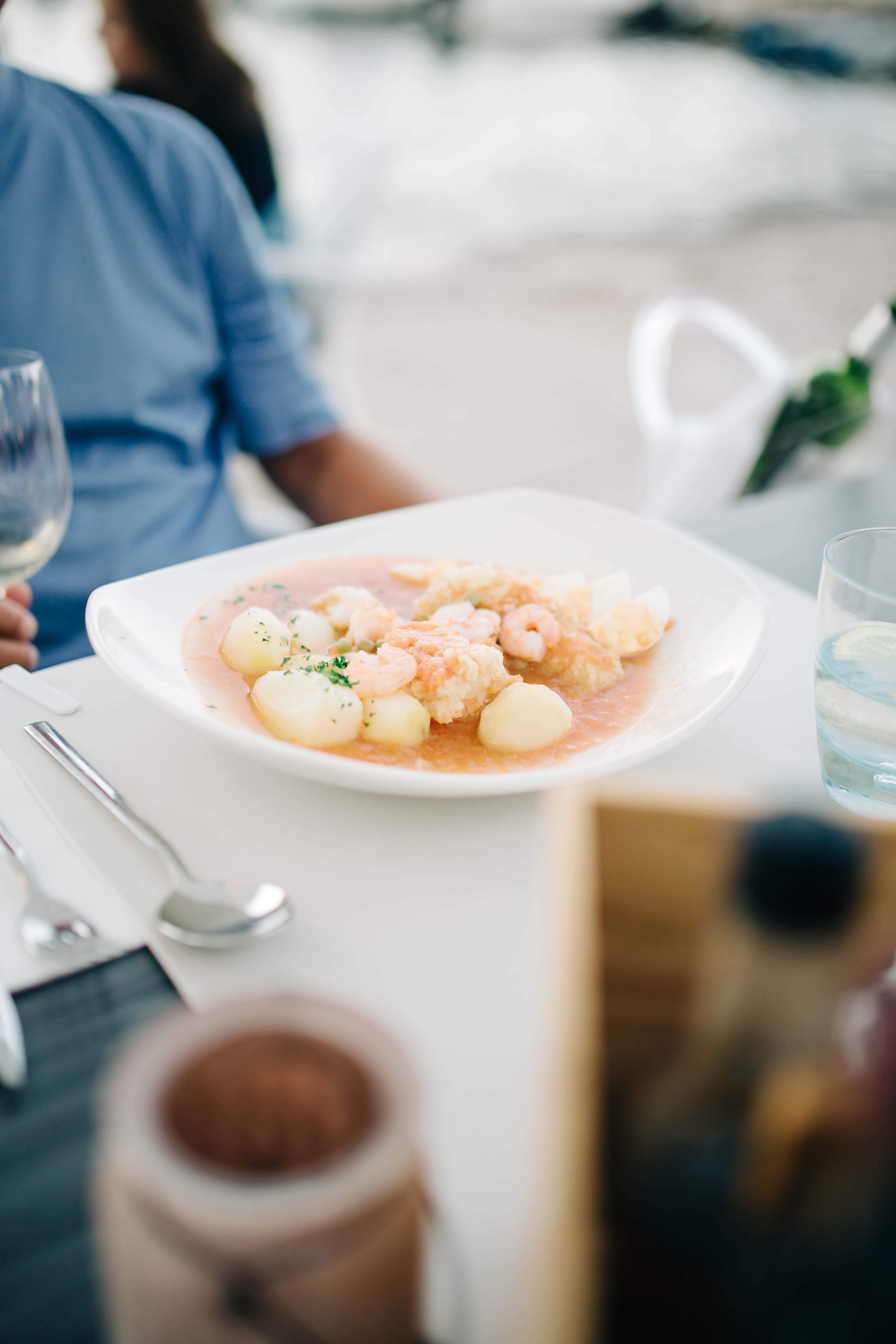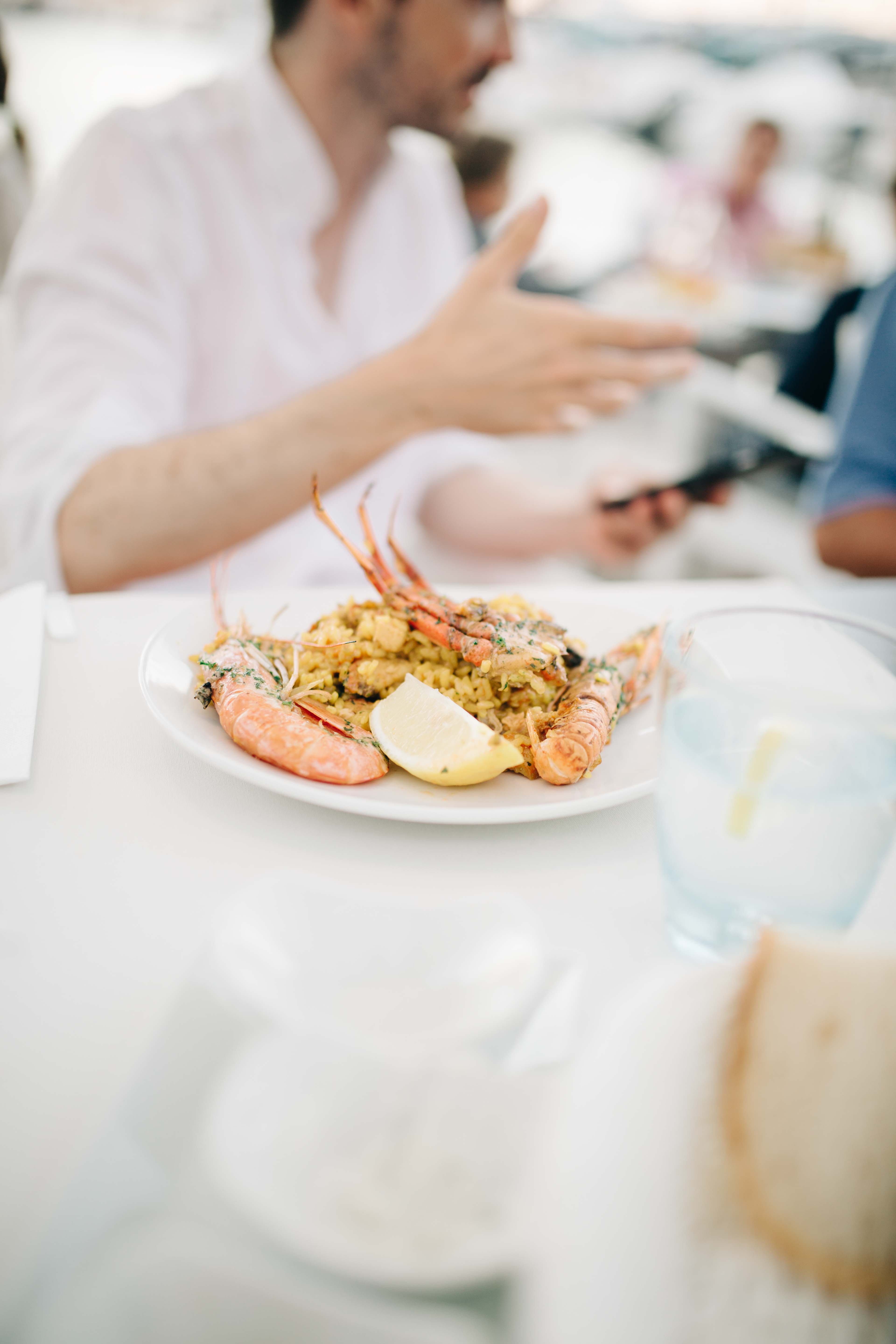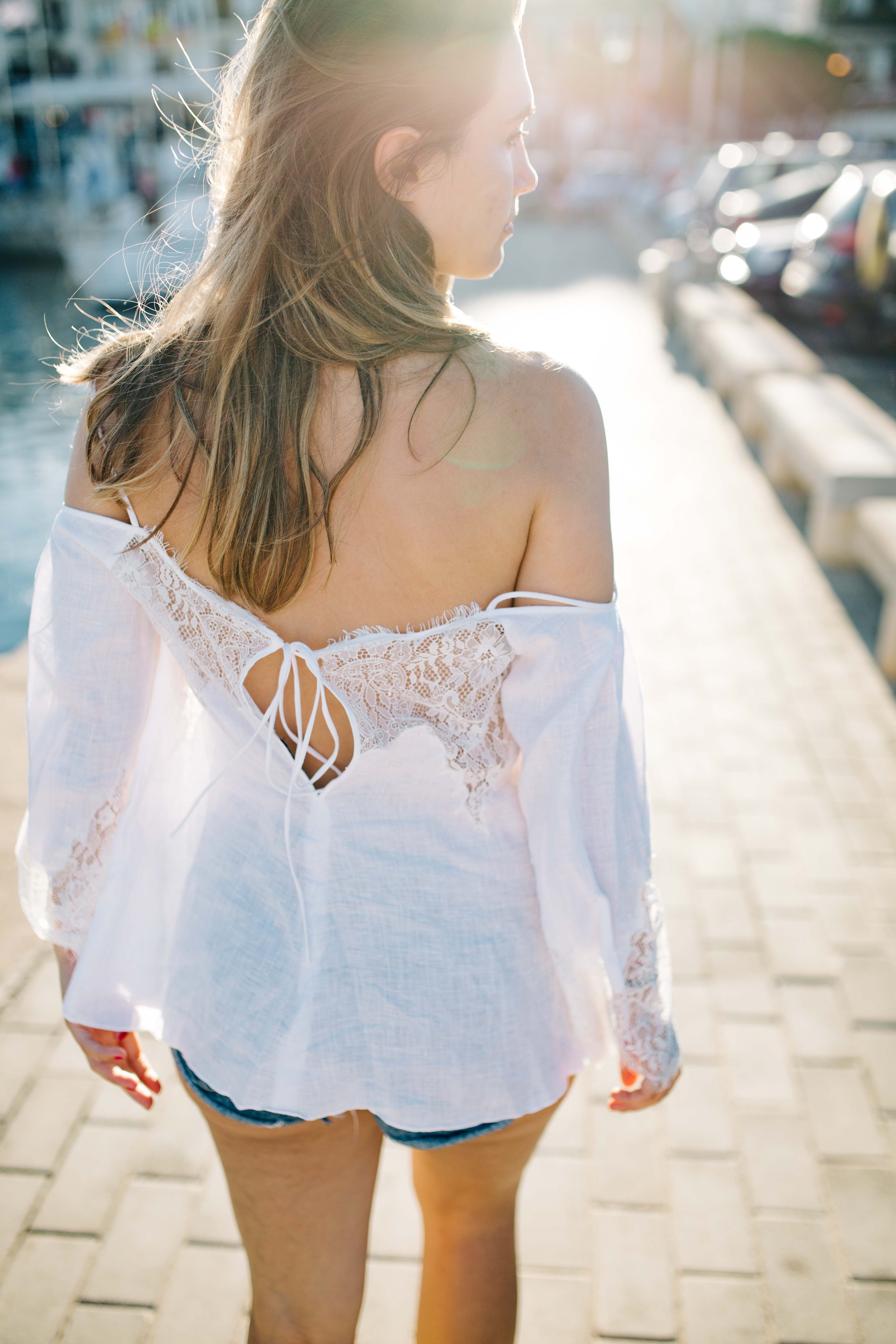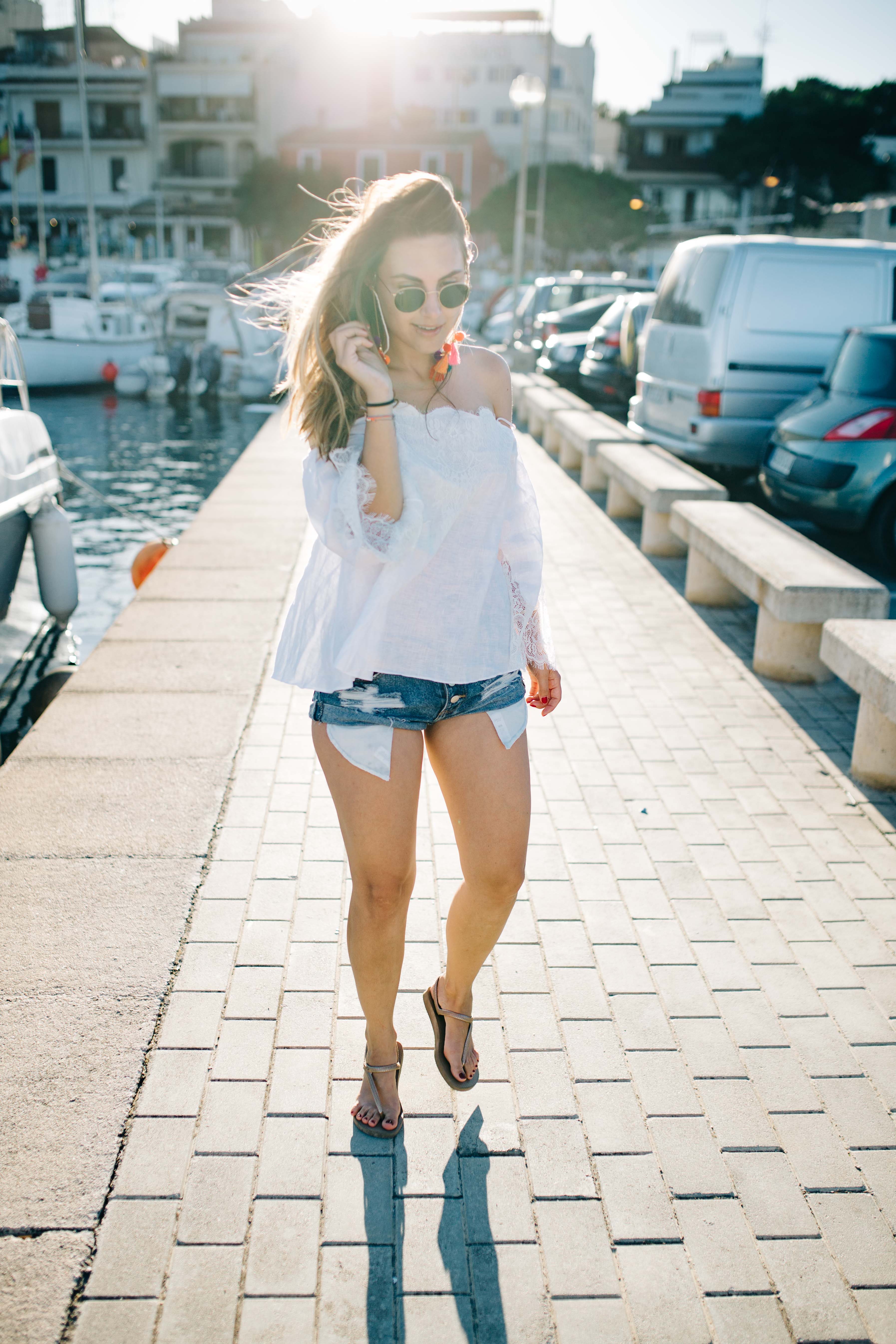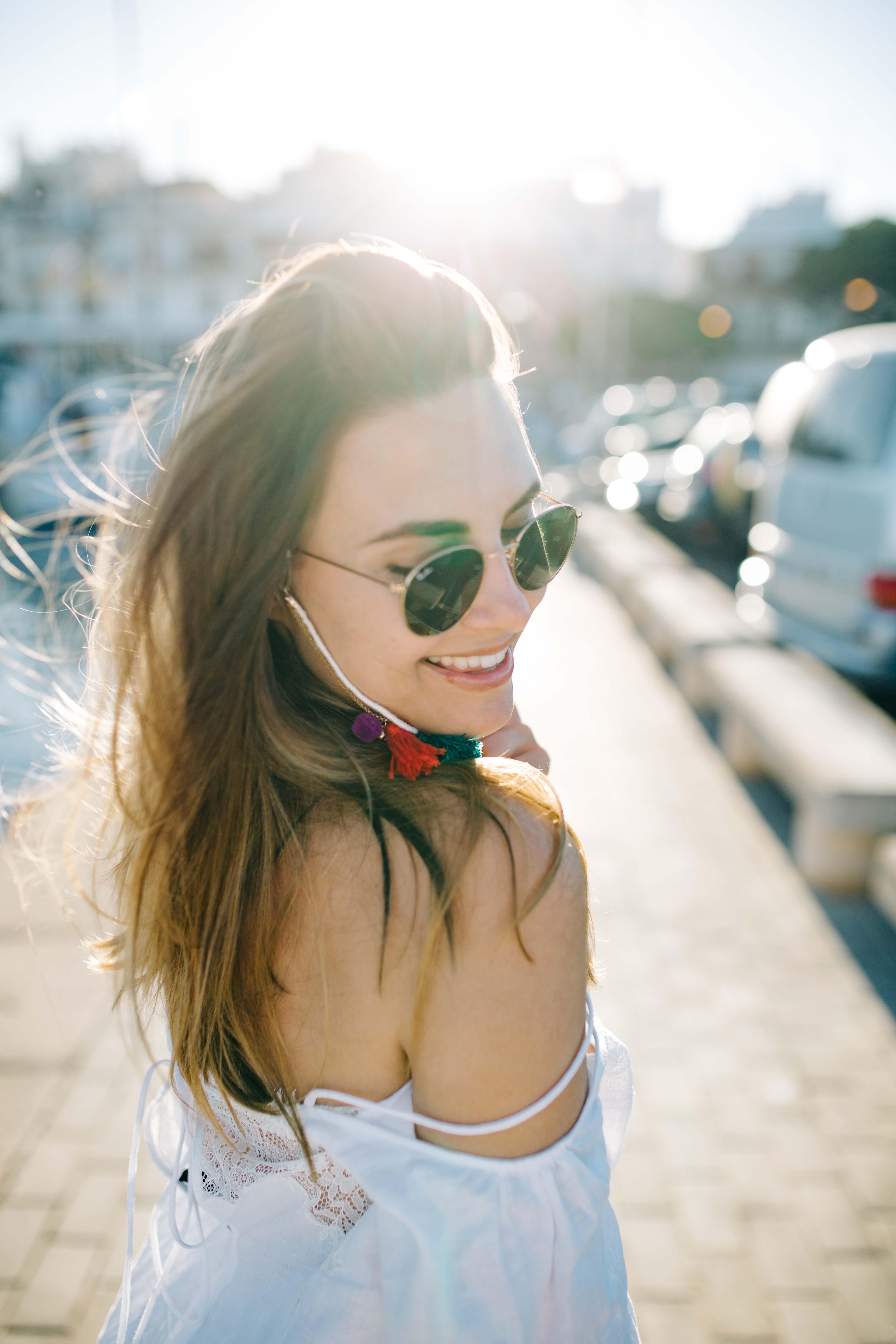 Portopetro offers a harbor for smaller boats and also a buoy field for bigger yachts. The bay as such is very well protected from all sides, which makes it a safe place for boats no matter where the wind is blowing from.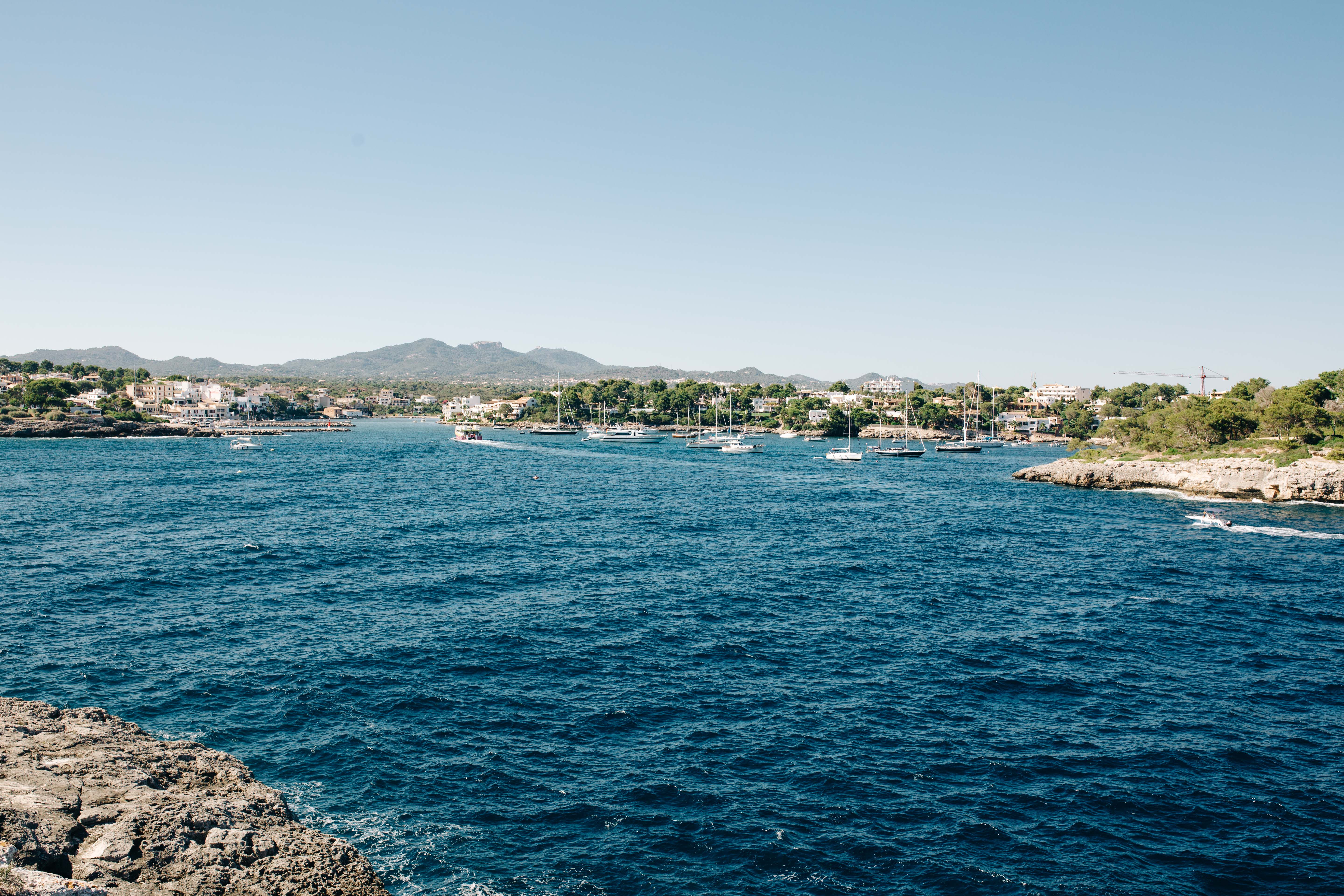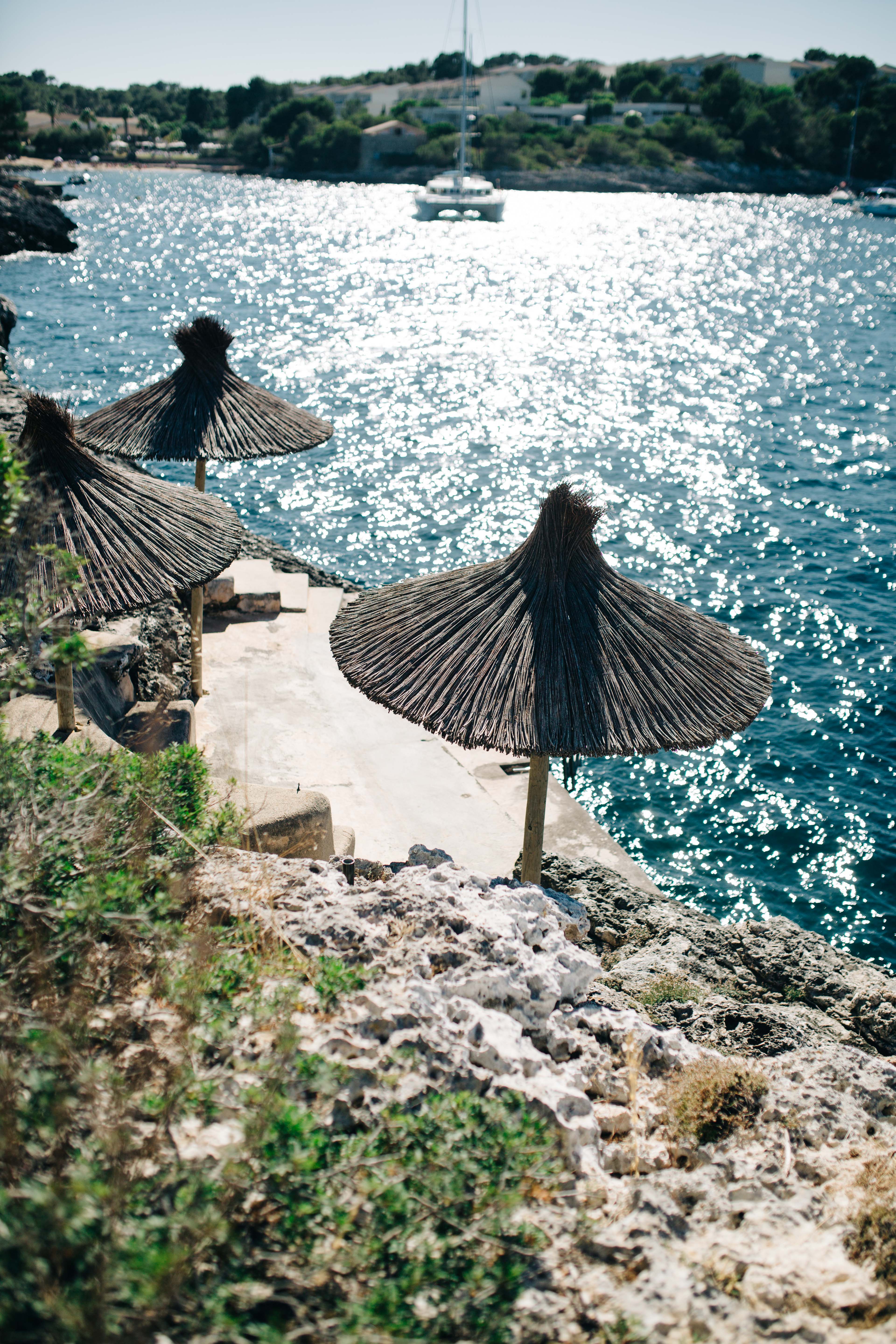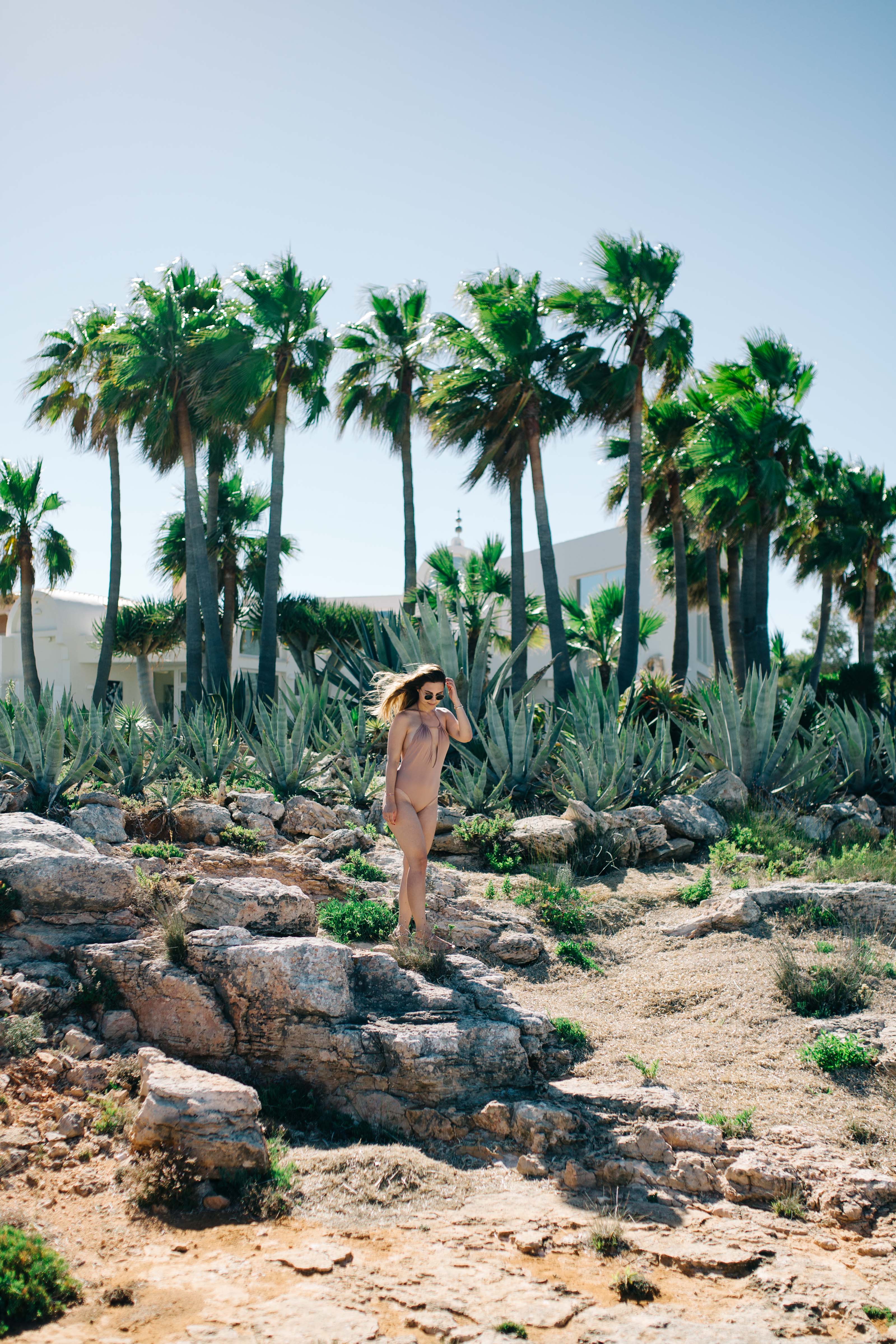 My favorite time of the day, as already mentioned here, were the slow evenings and sunsets. Surrounded by only a few other boats in the middle of a bay, chill out music in the background, a glass of Aperol in my hand, and the presence of the people (and dogs) I love most. Pure bliss!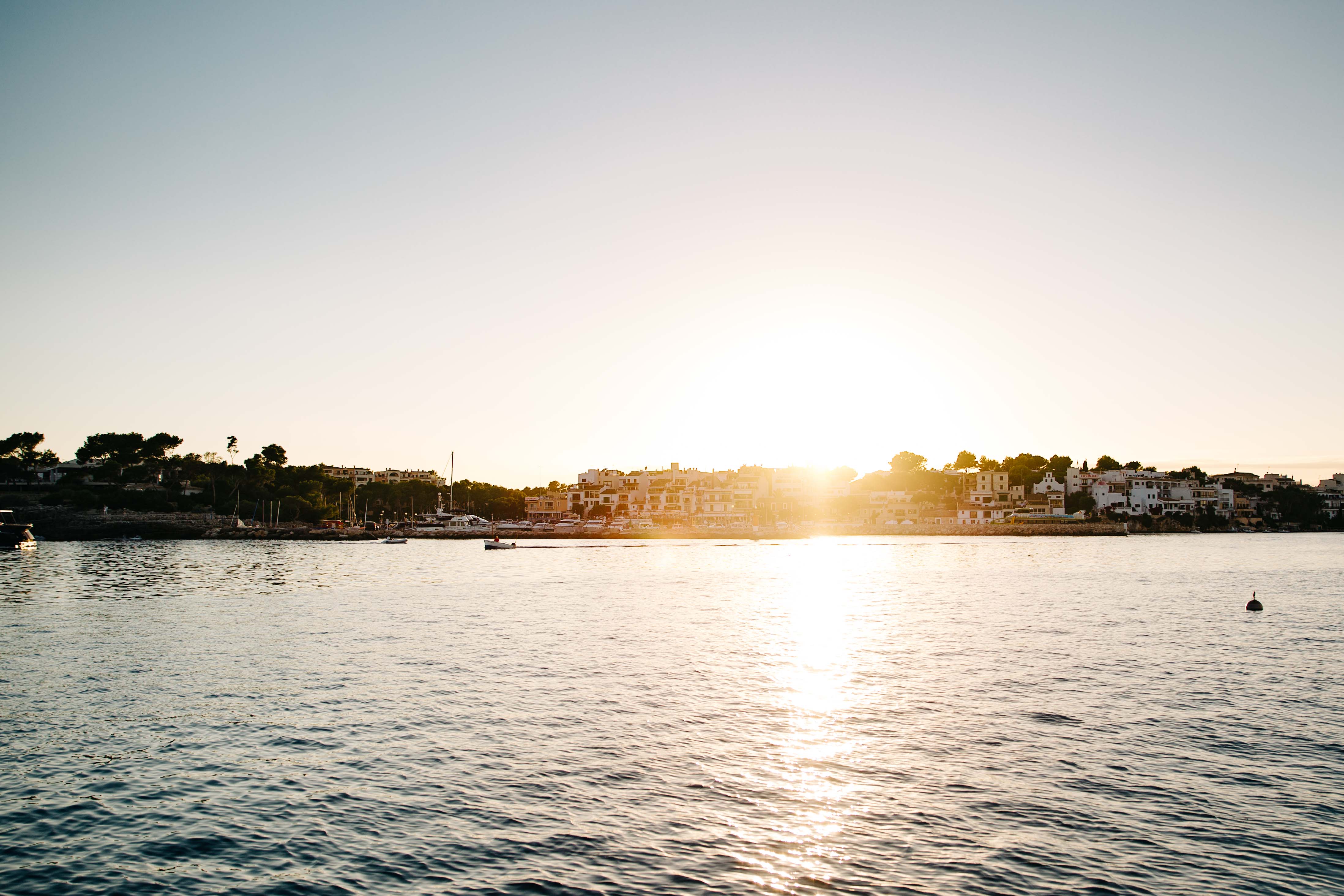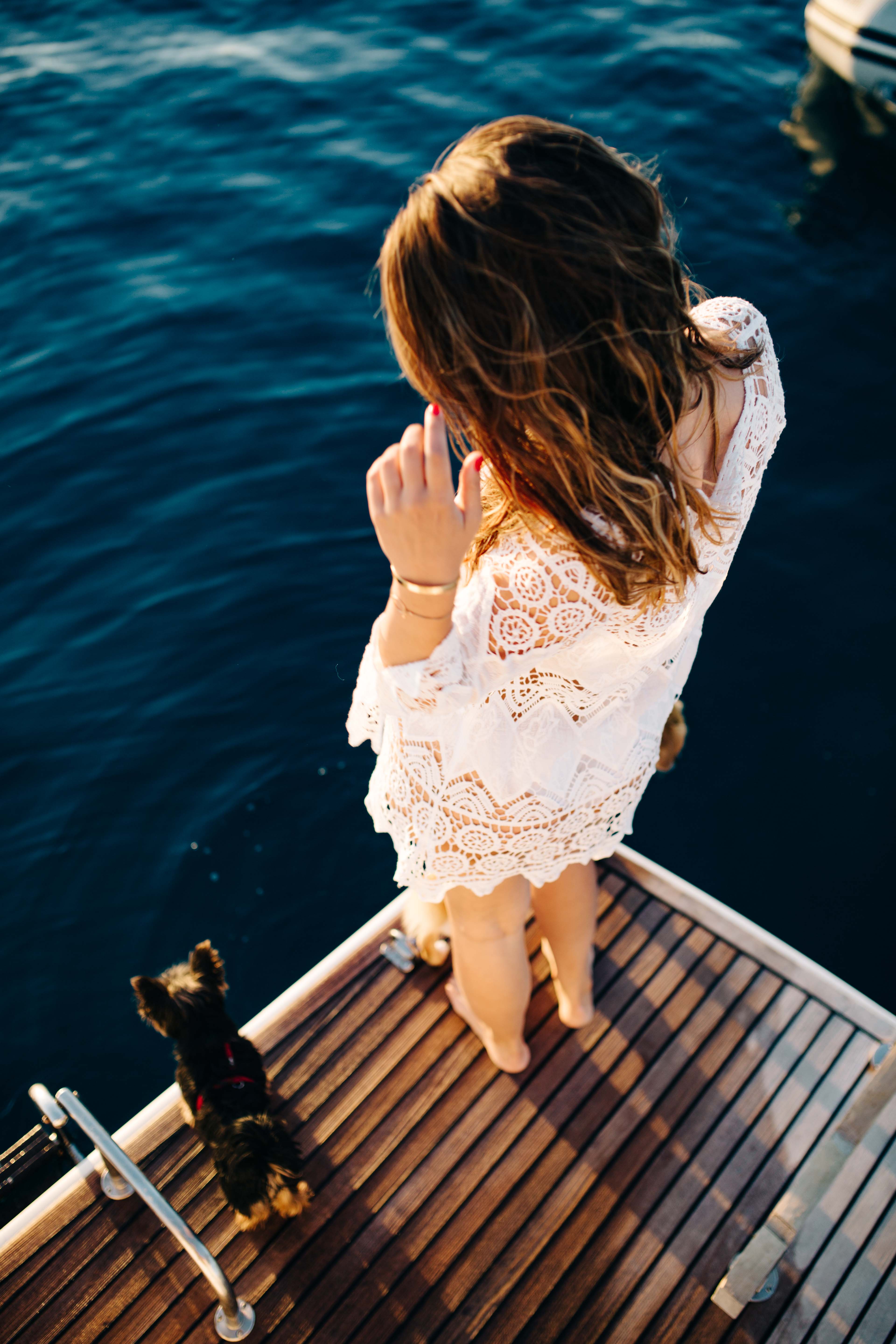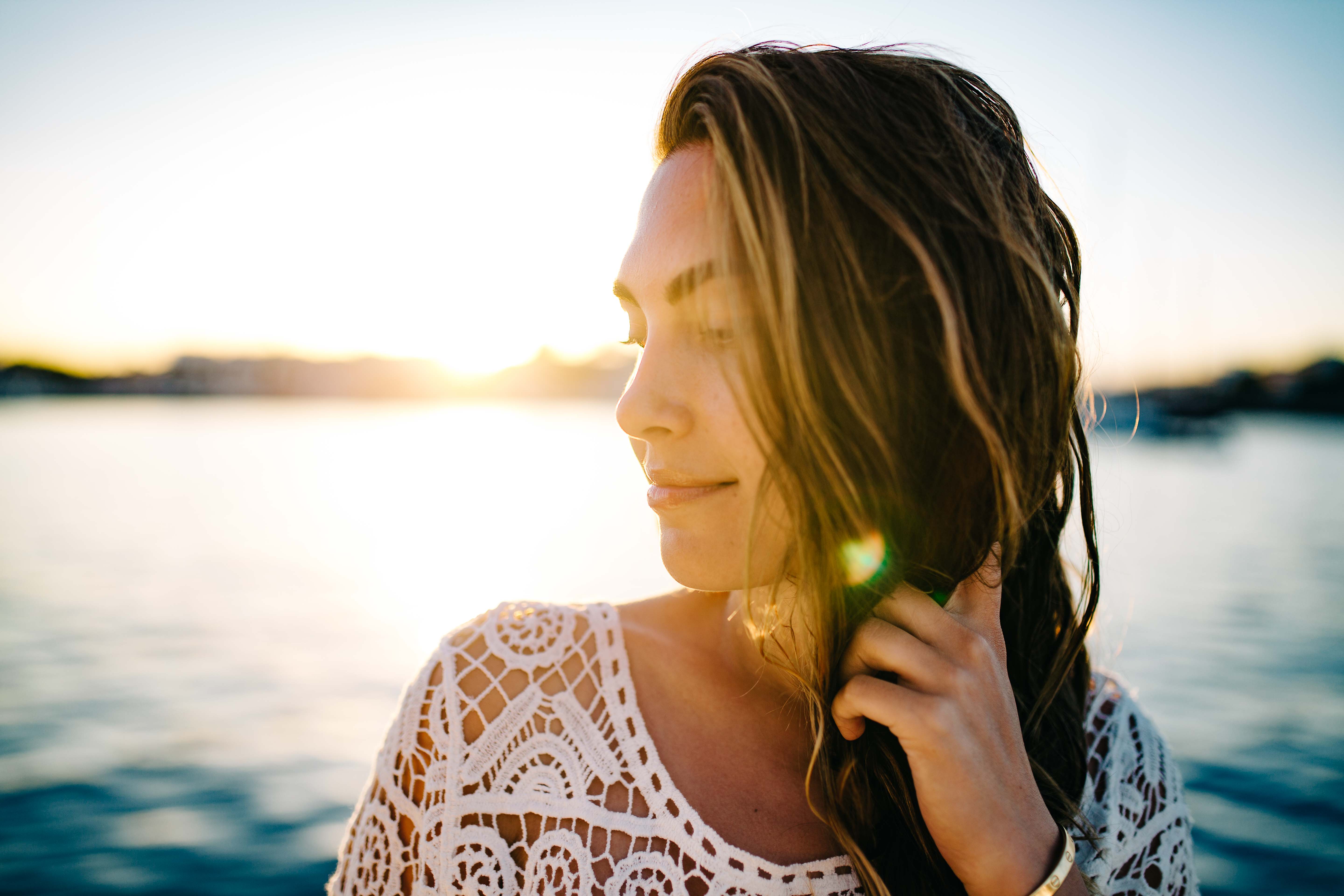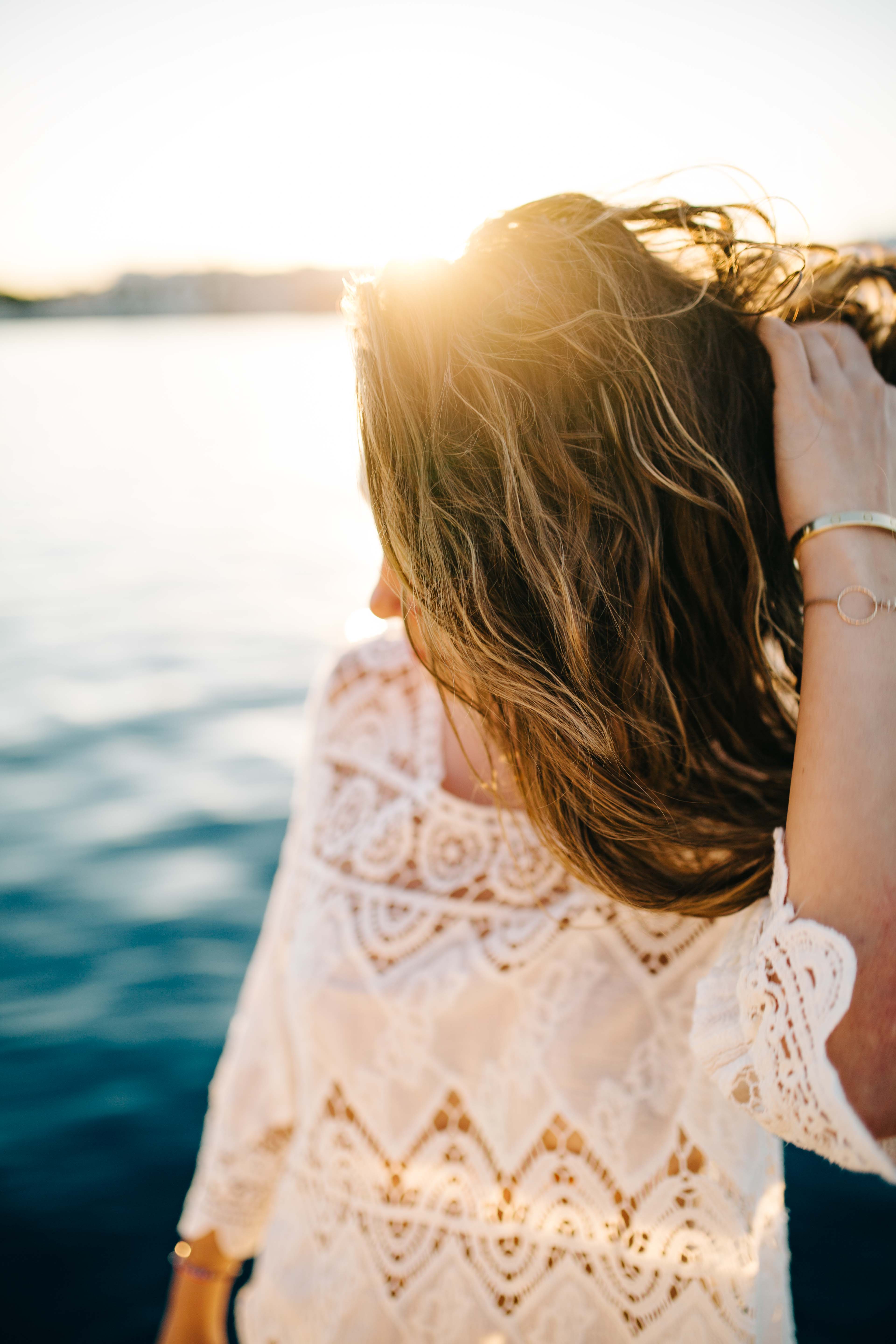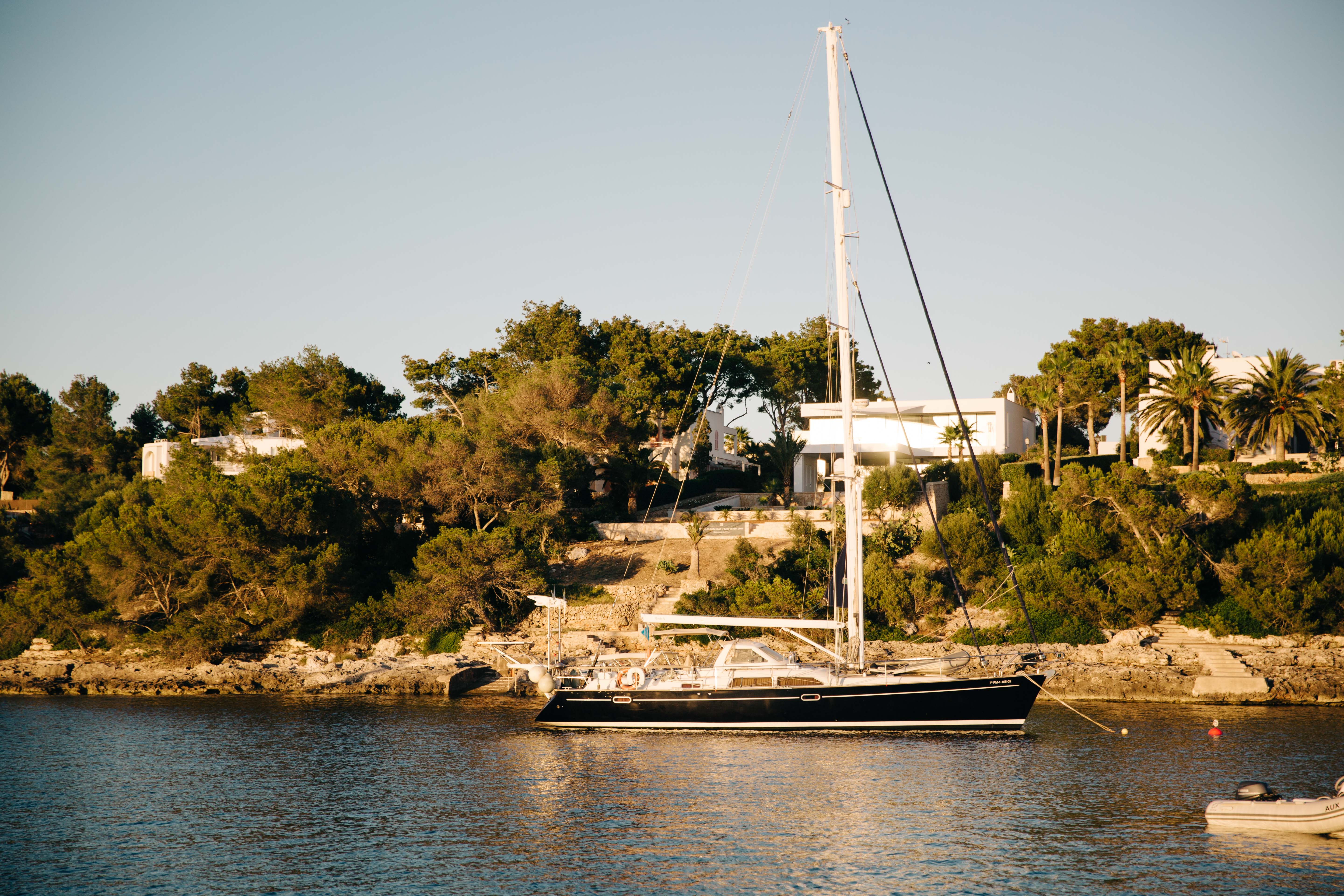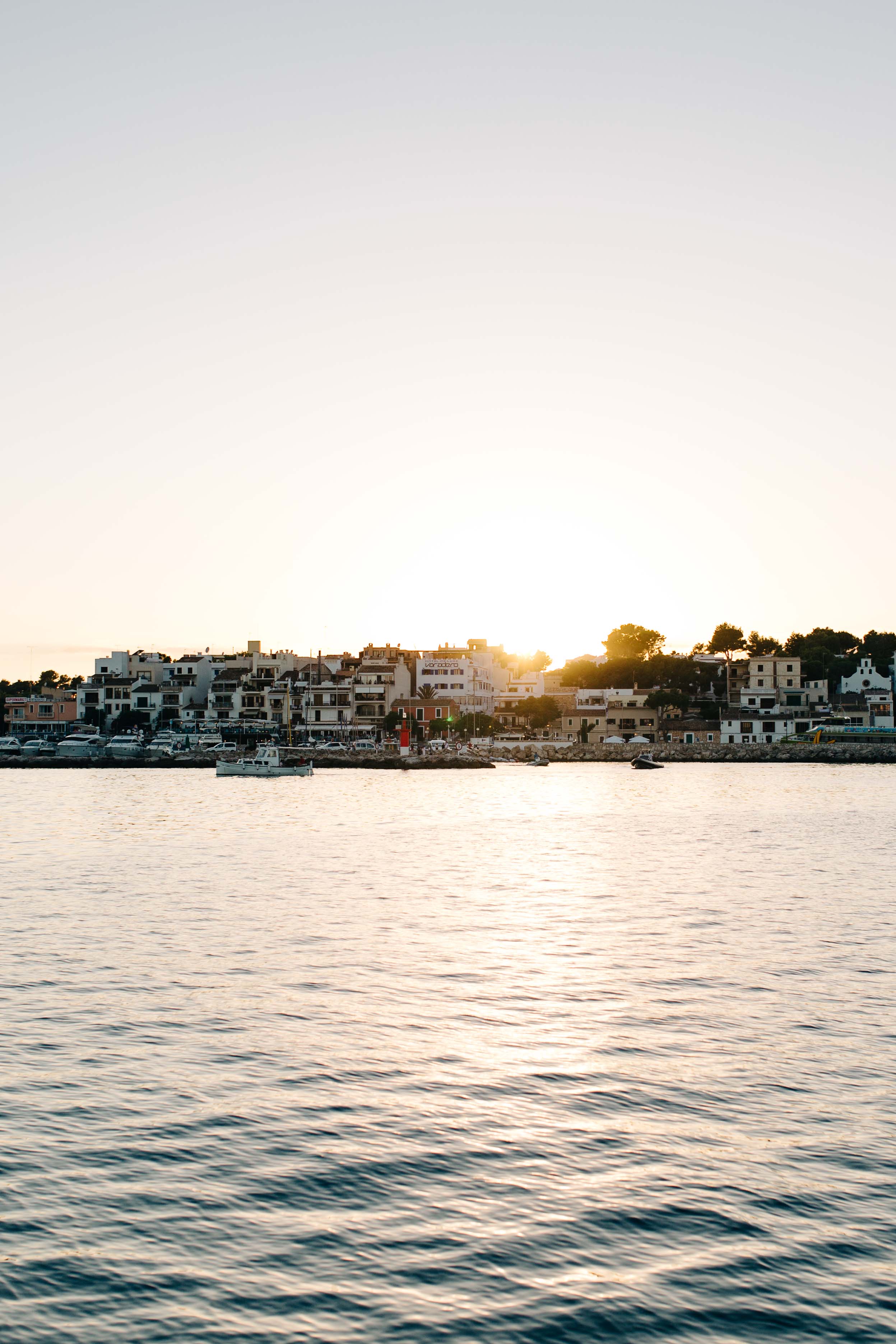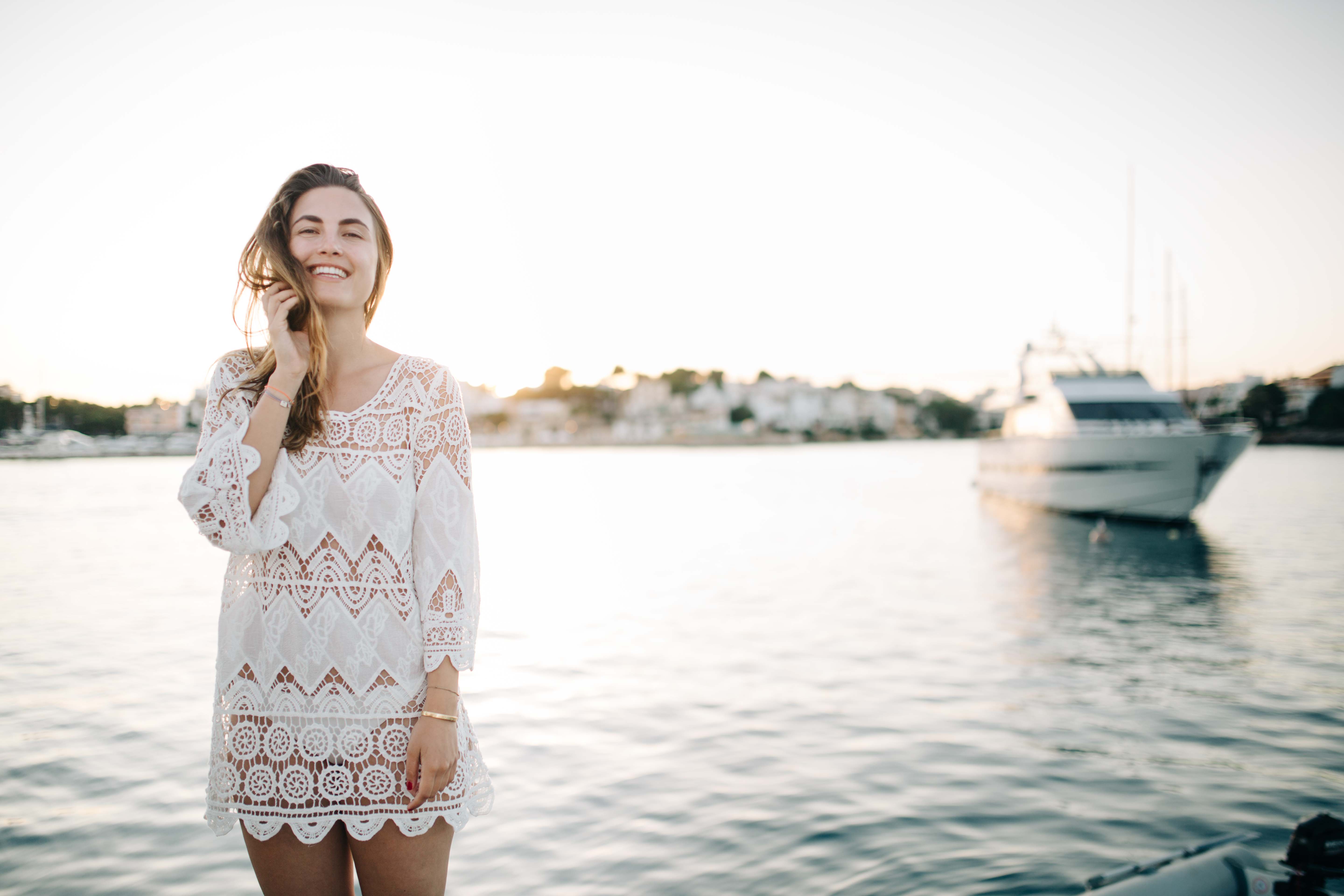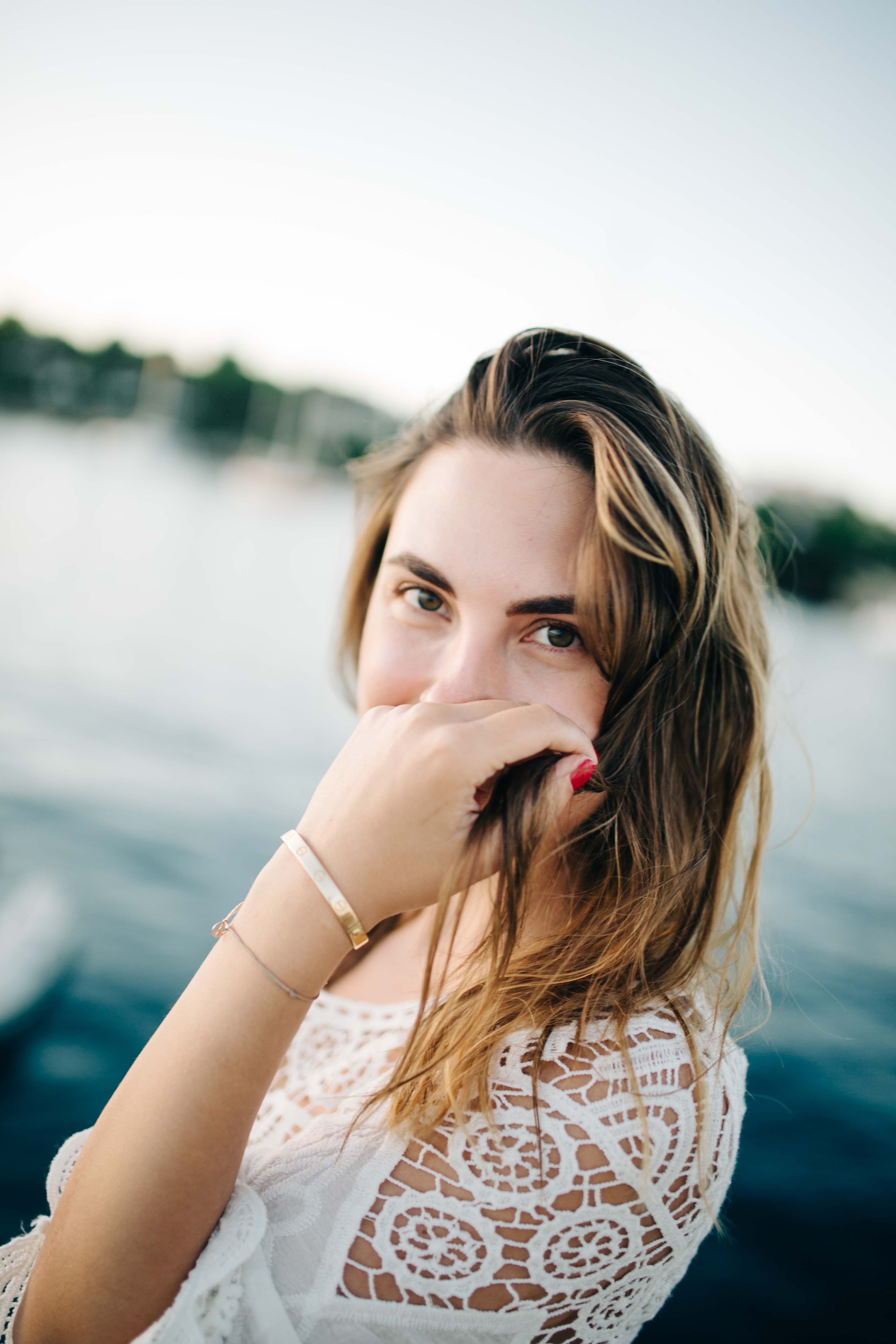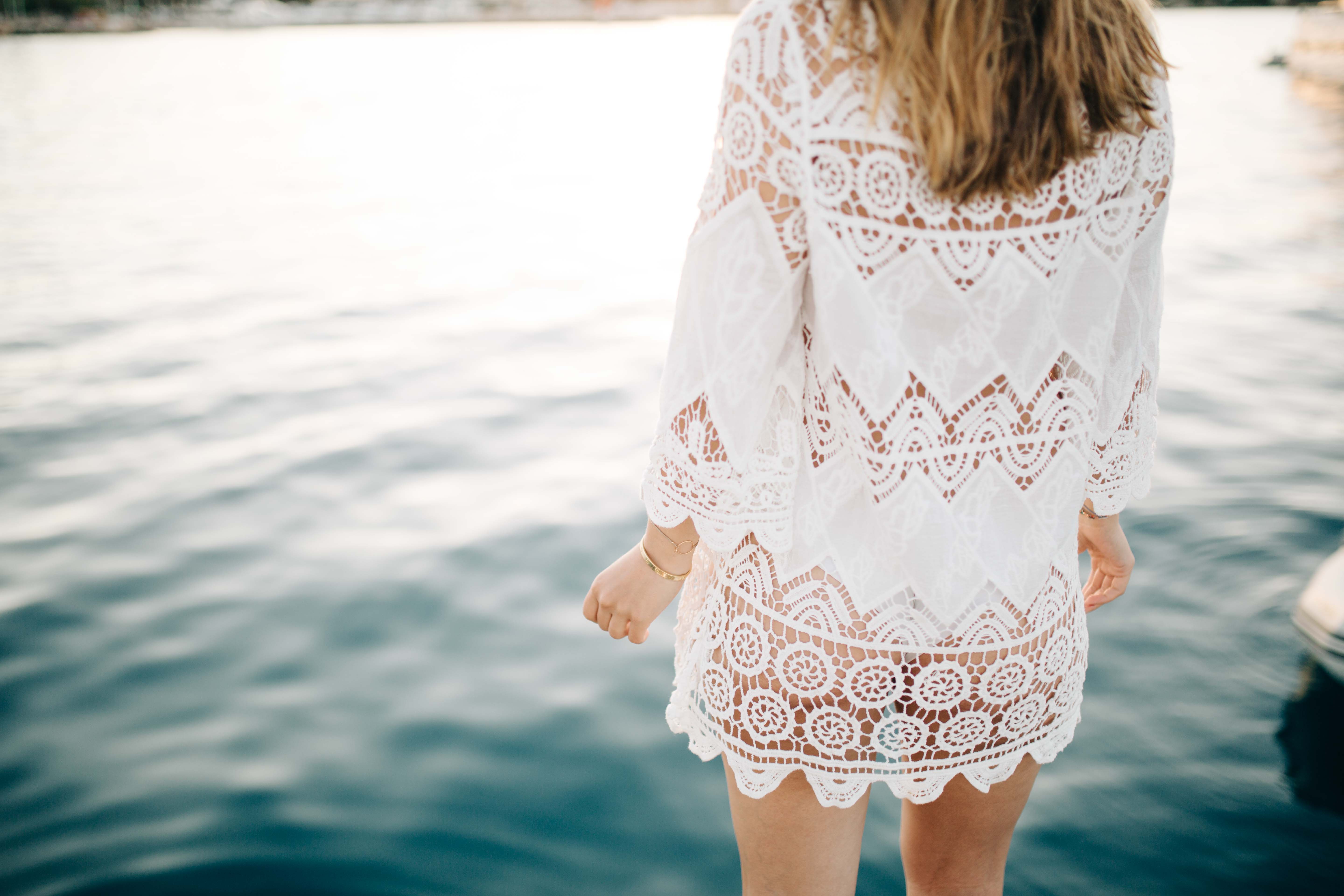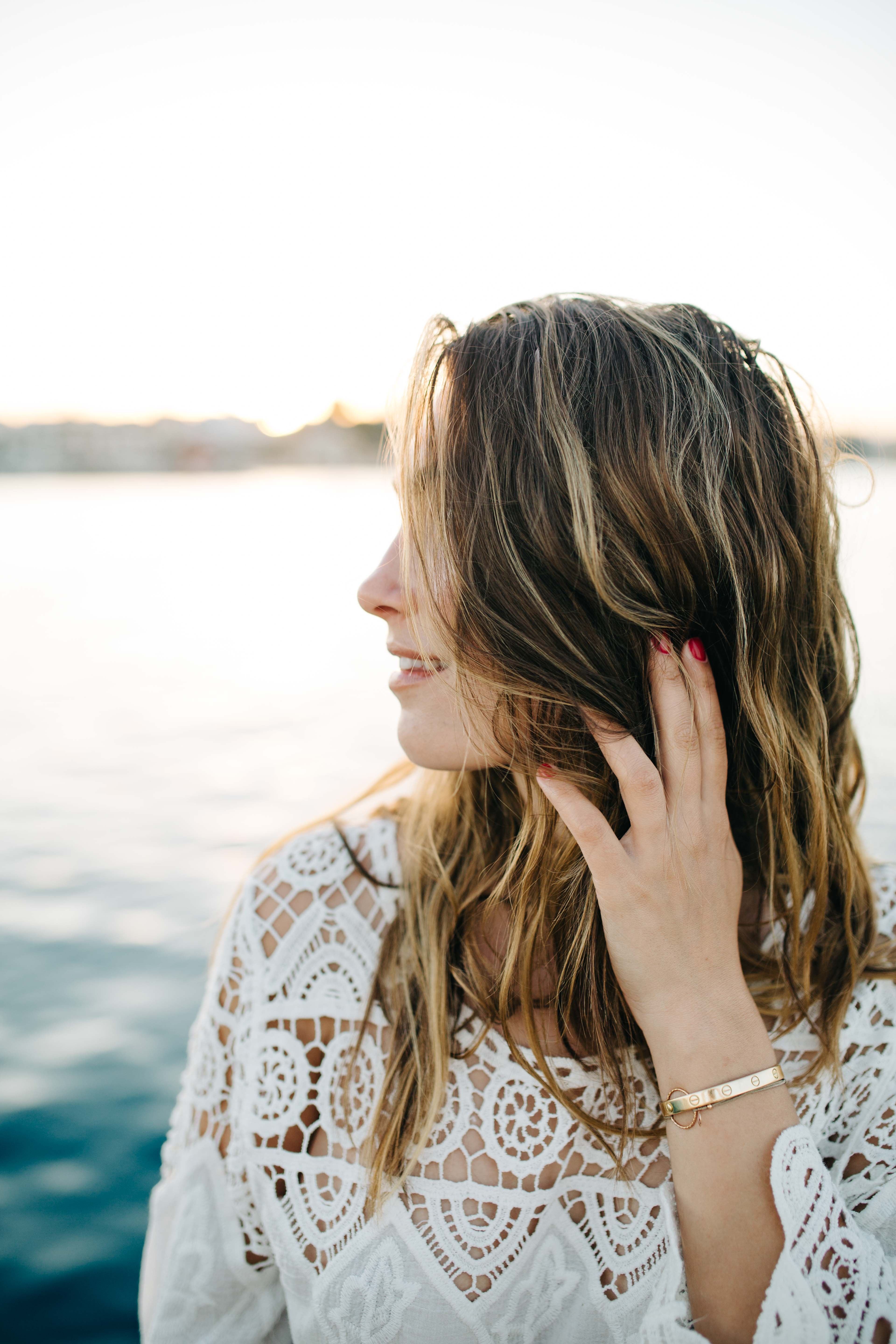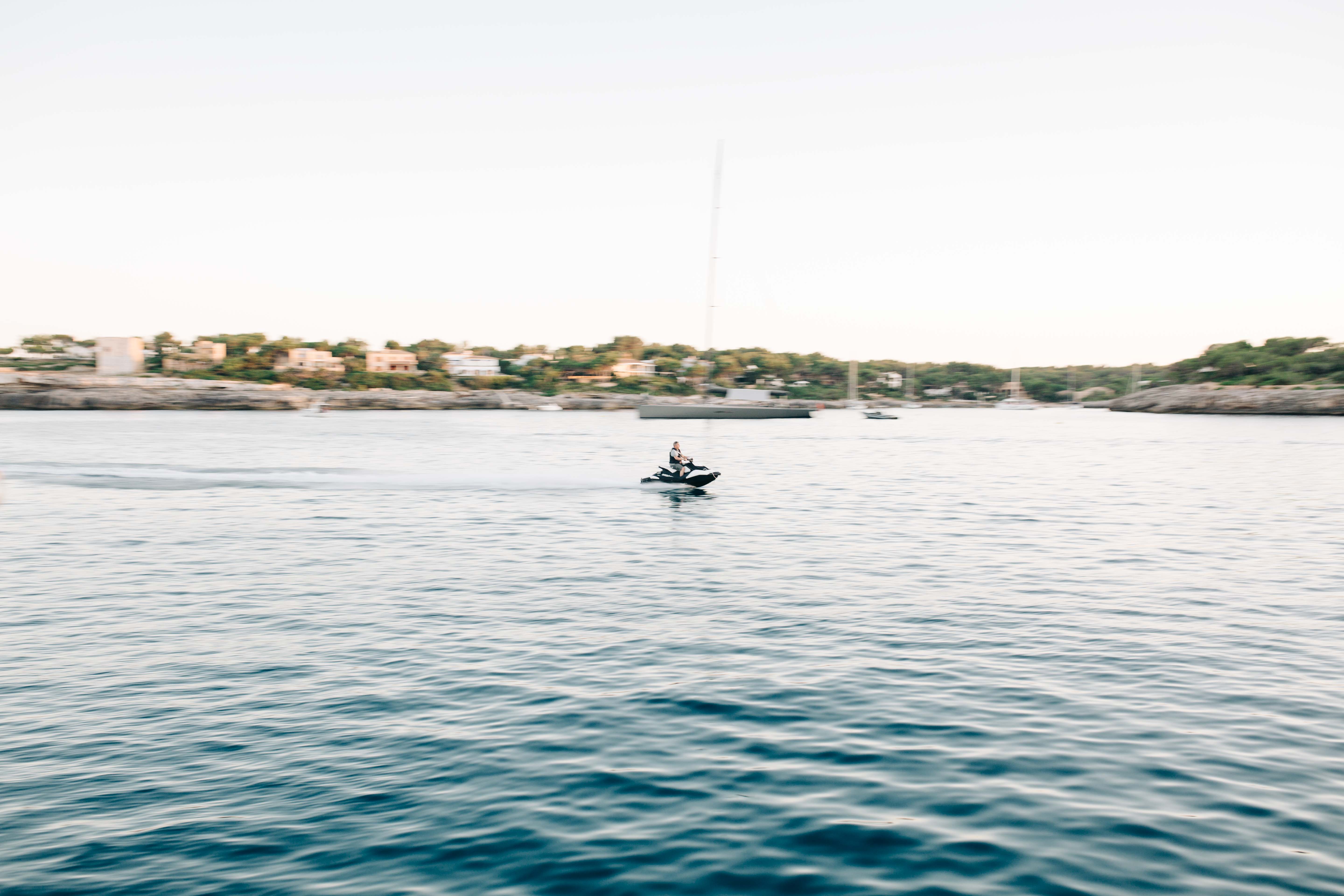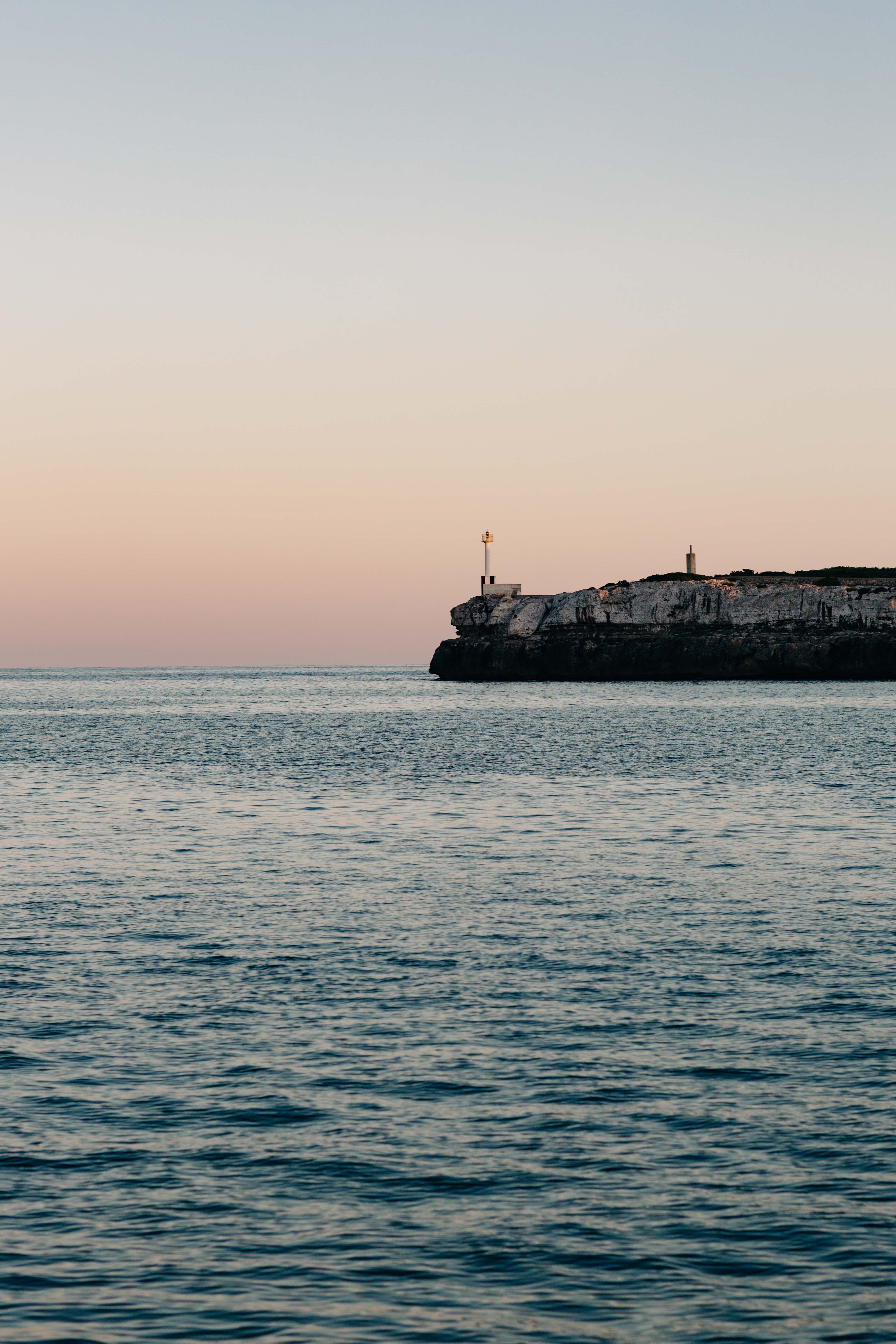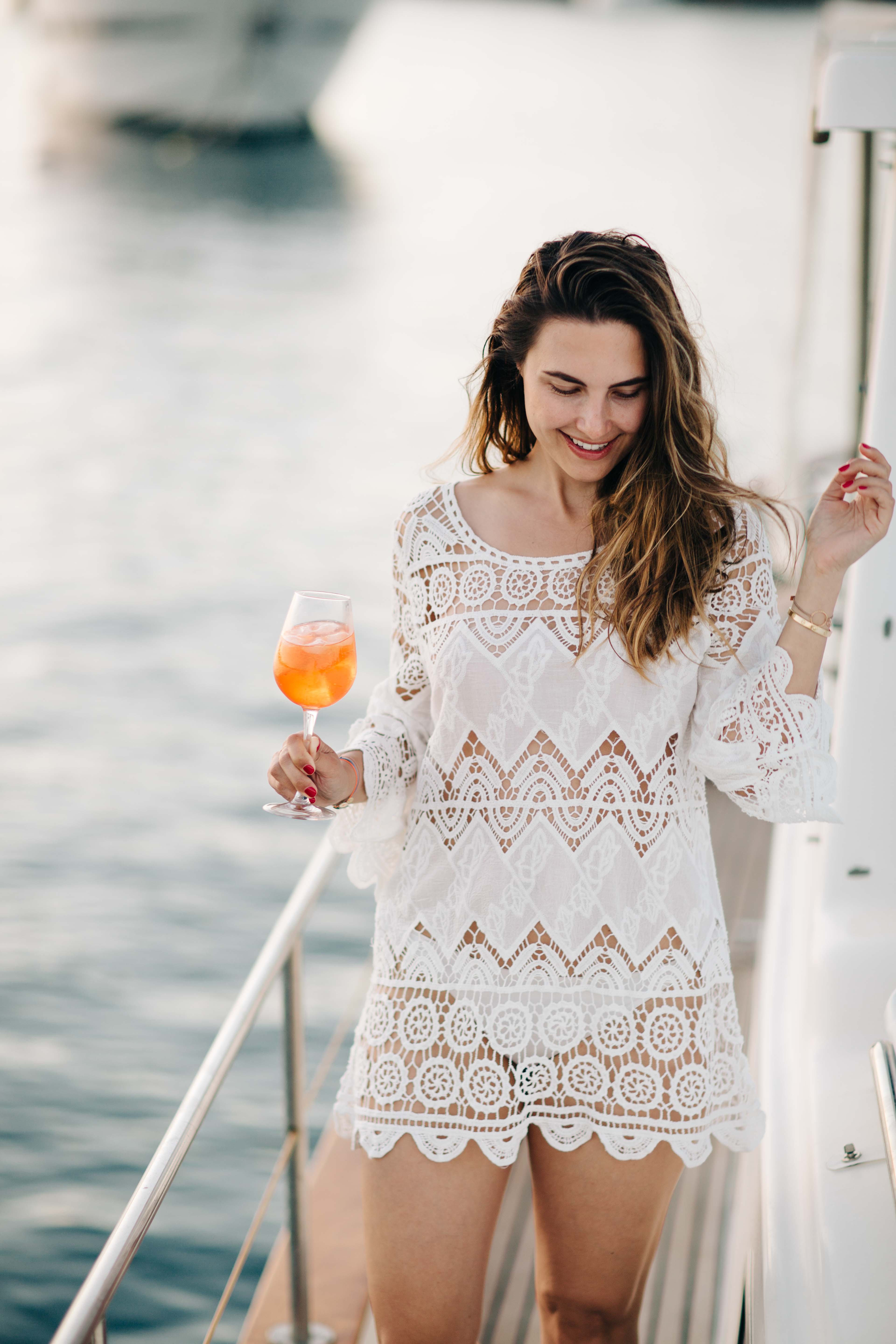 And last but not least, my personal highlight of our stay in Portopetro: All of a sudden a dolphin showed up super close to our boat! I was beyond exited! #flipper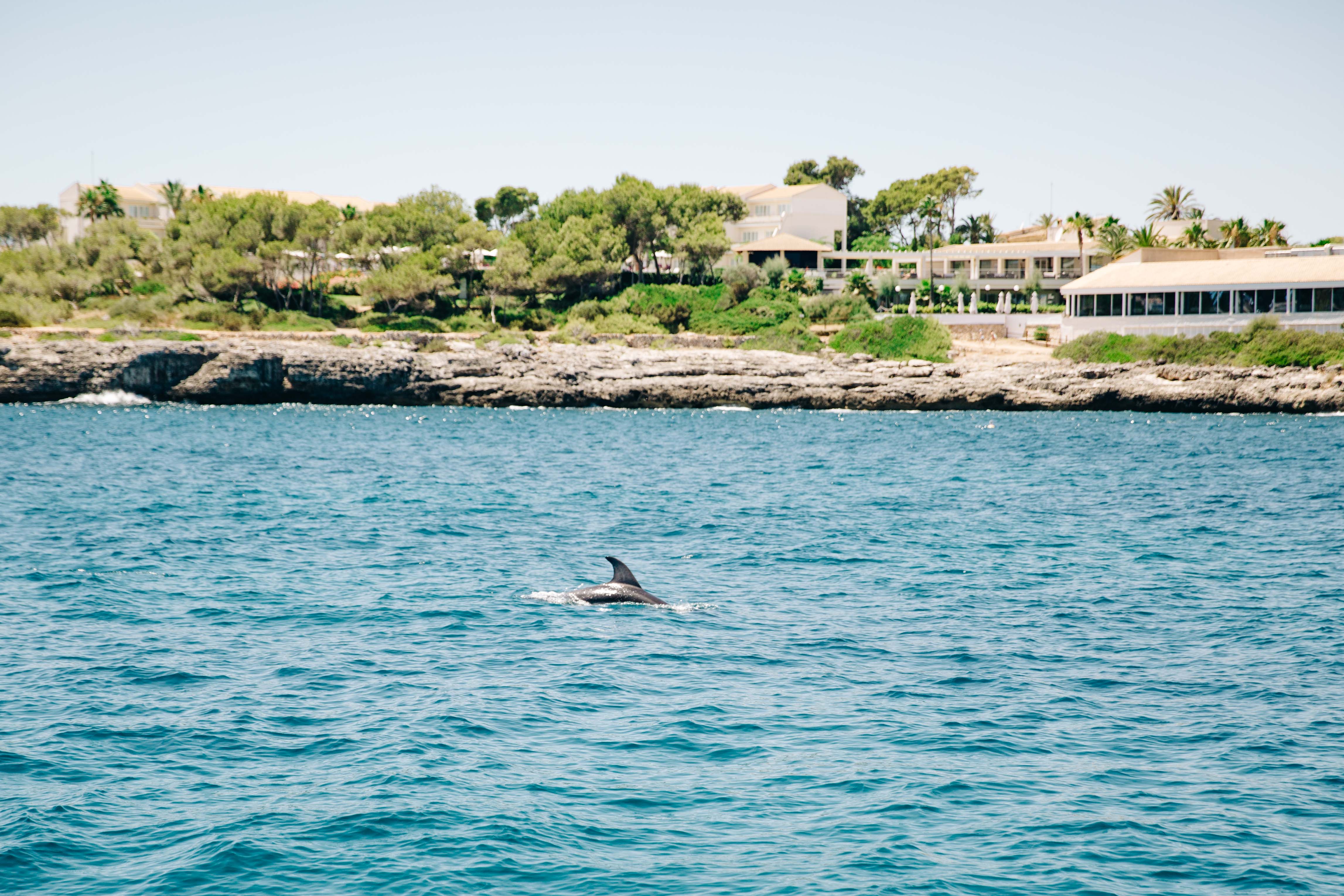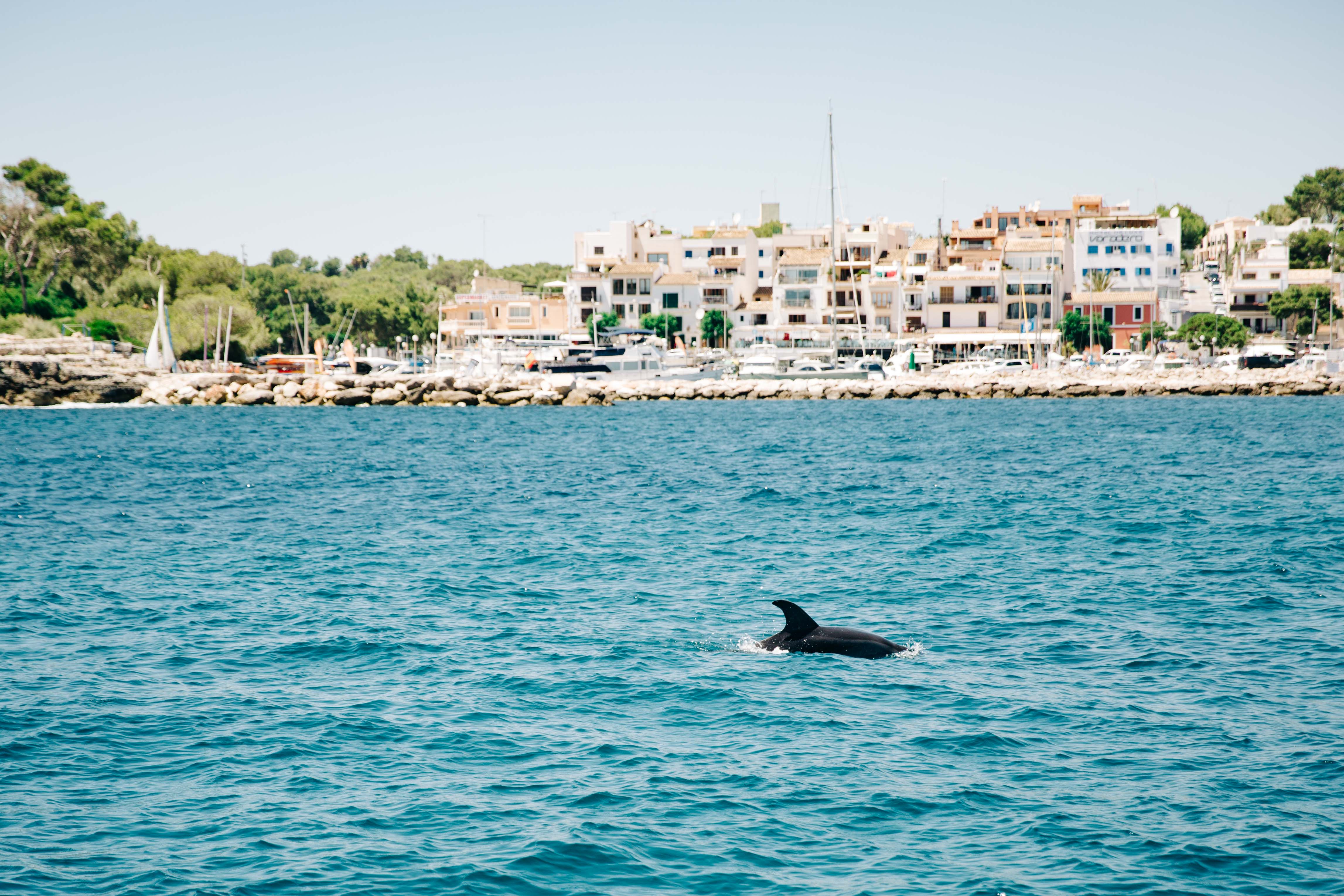 ---
The journey is the reward
One thing you learn to appreciate when it comes to holidays on a boat is that there's actually no distinct location you're going to. Of course there's something like a plan for your voyage and certain places you'd like to visit, but at the end of the day your plans are pretty much depending on the weather. During our trip we had some windy days which chopped up the sea quite a bit. This makes it rather unpleasant to go longer distances with the boat. So we decided to take things easy and either just stayed in the same place for another day or just took a quick trip around the corner to the next bay.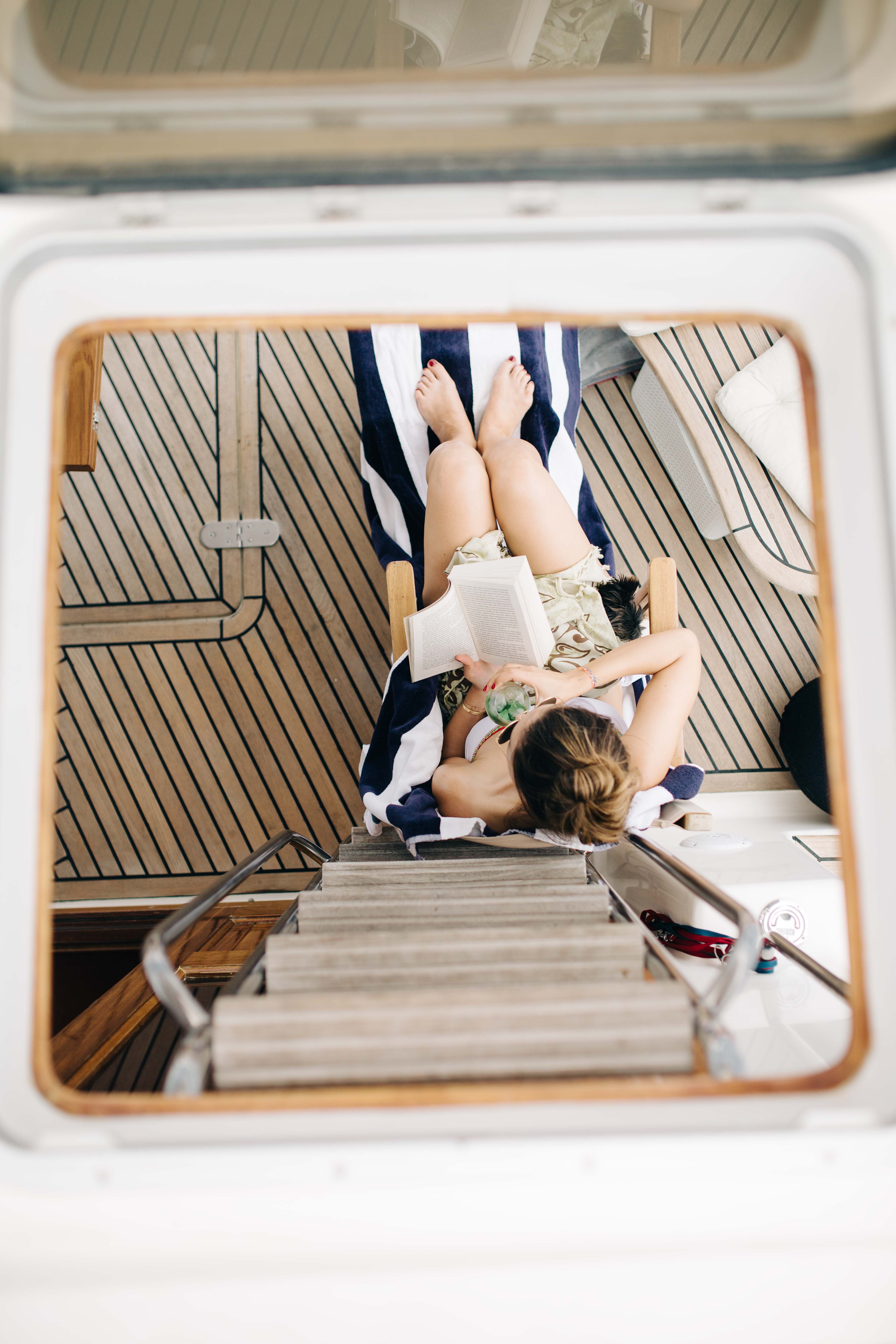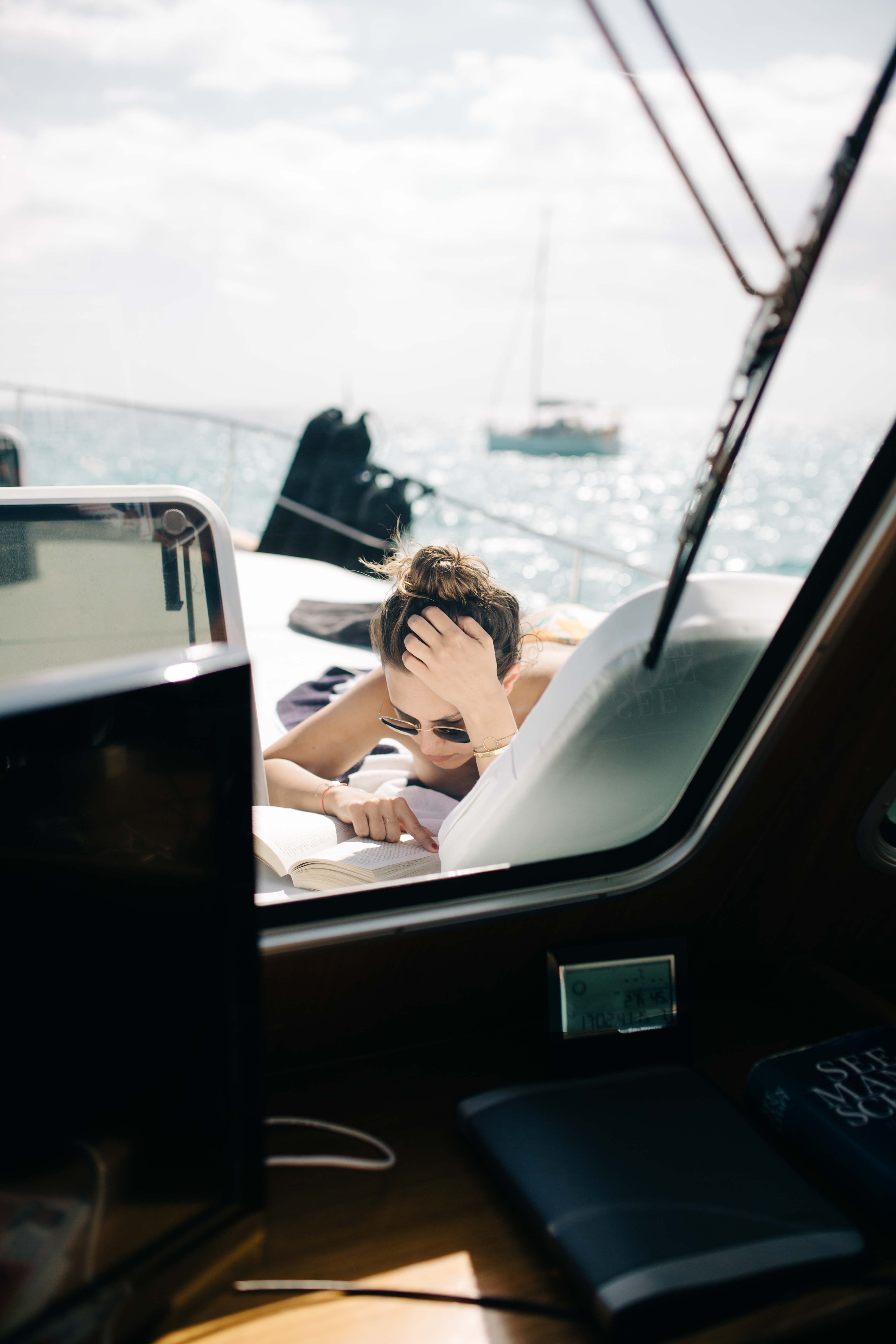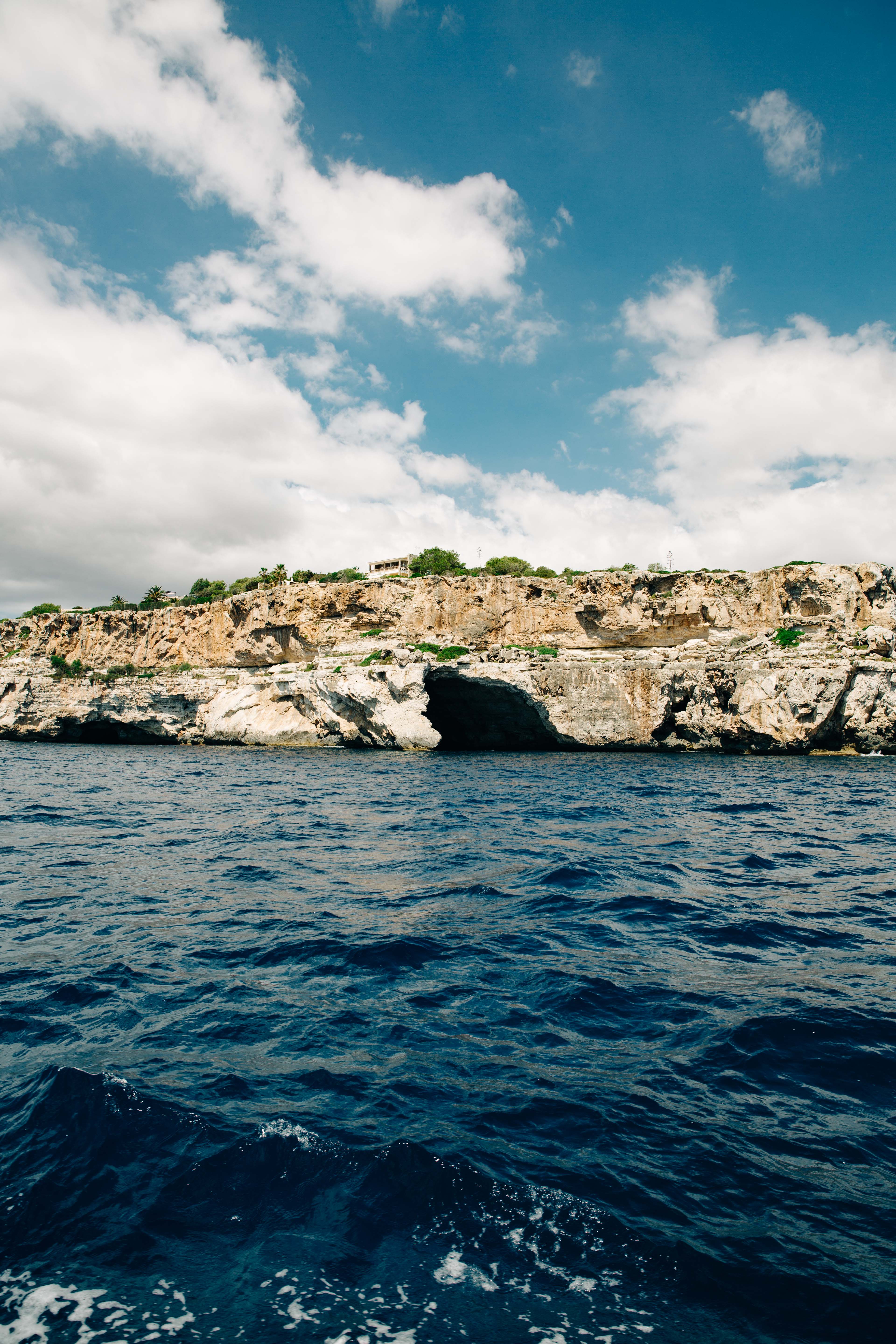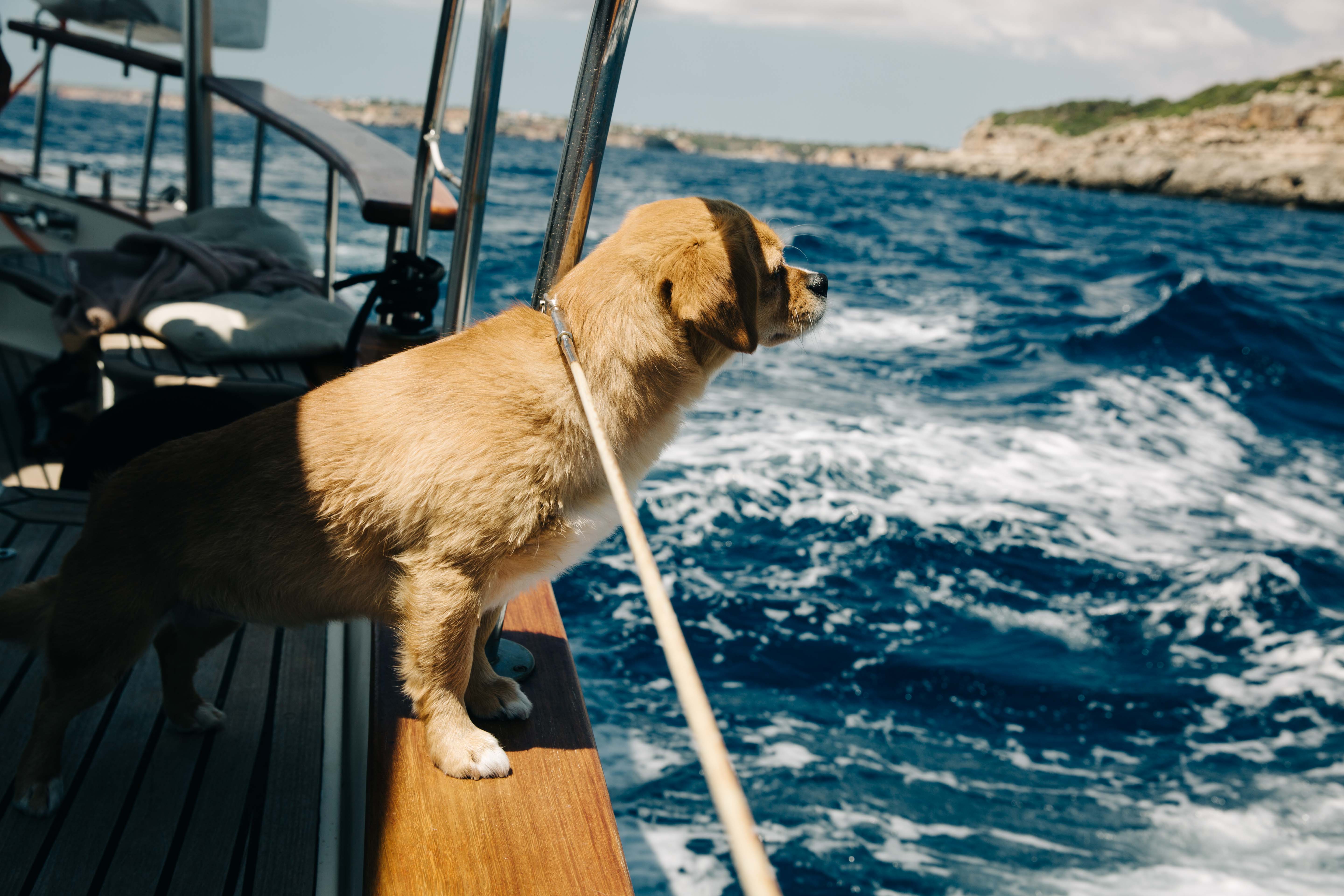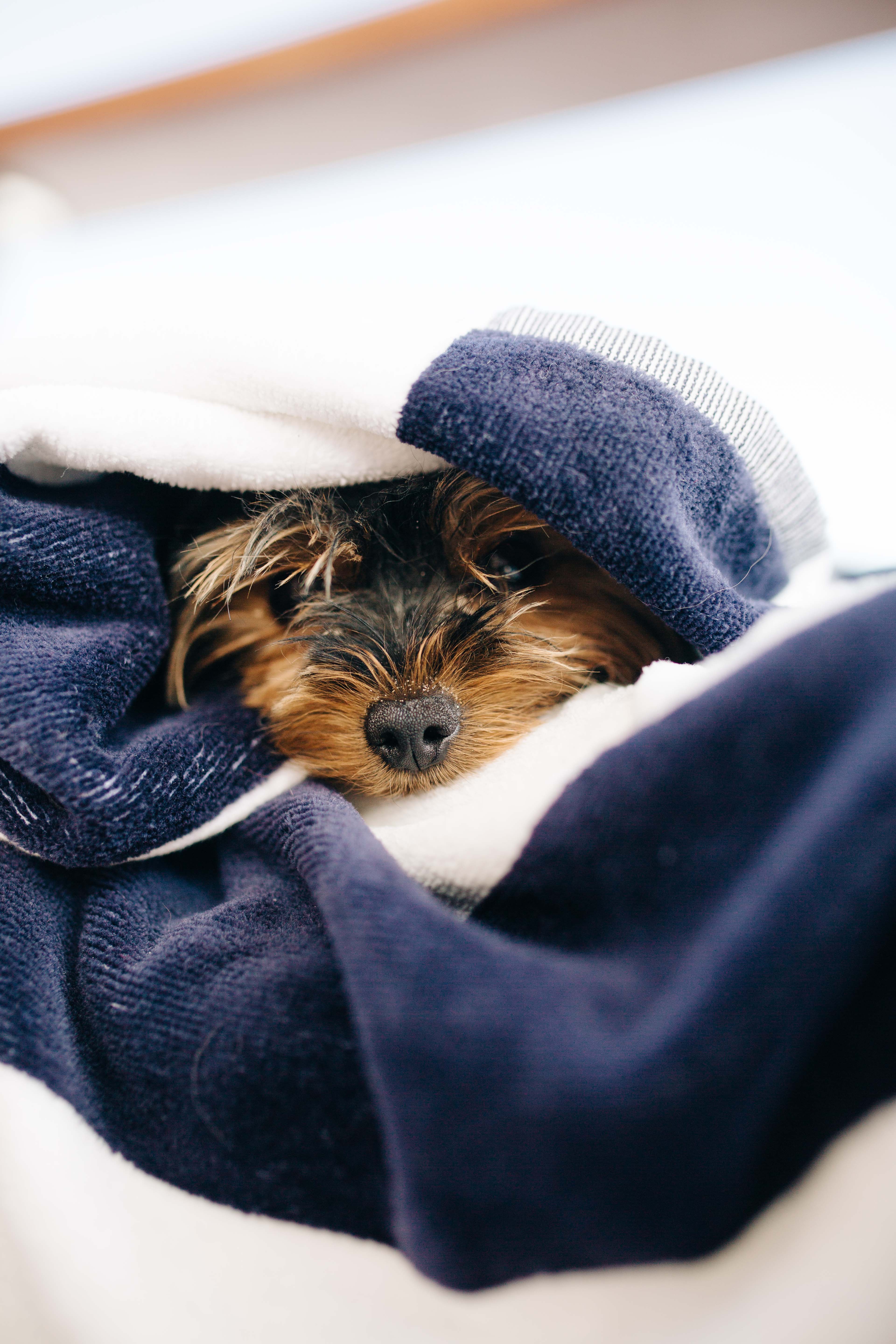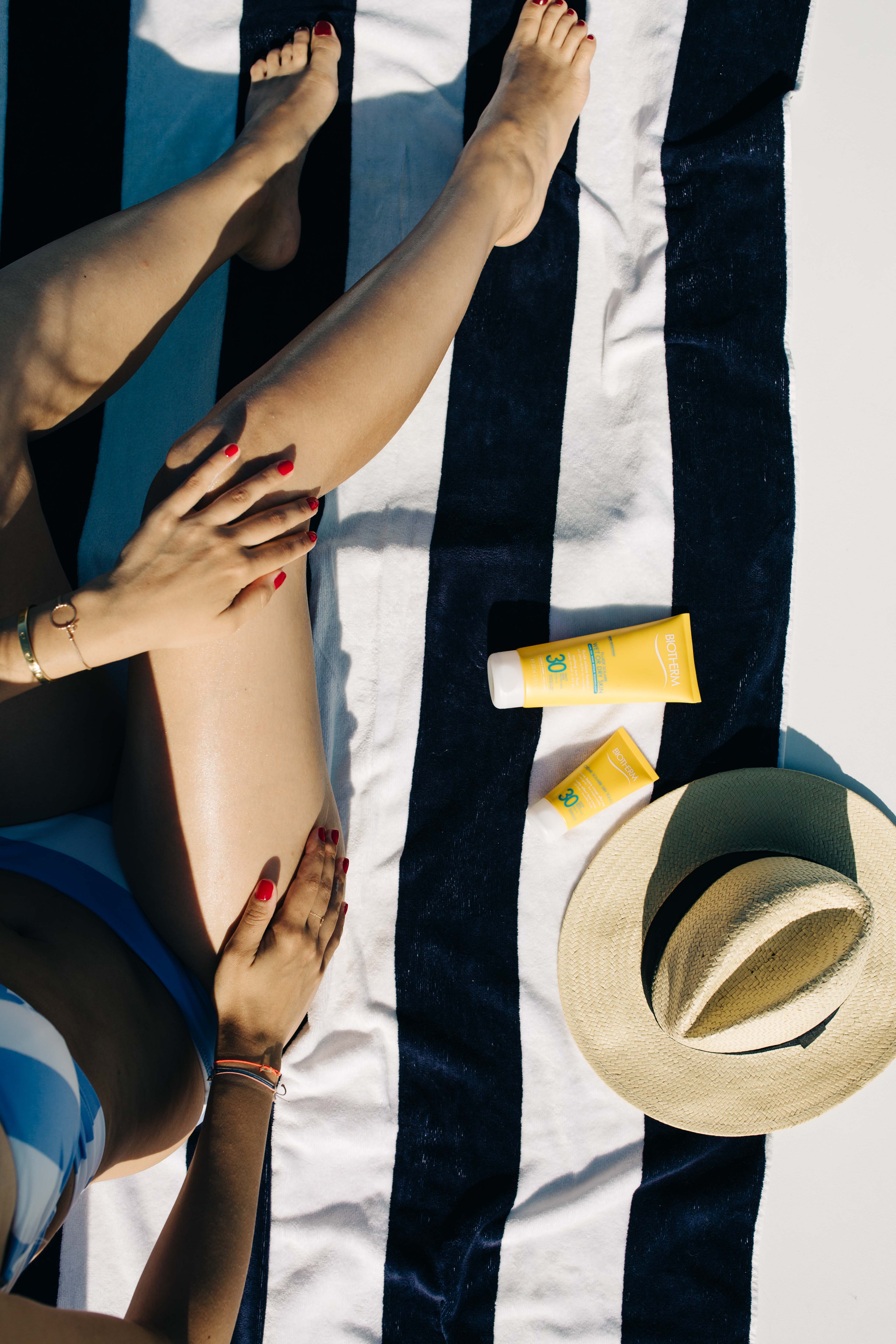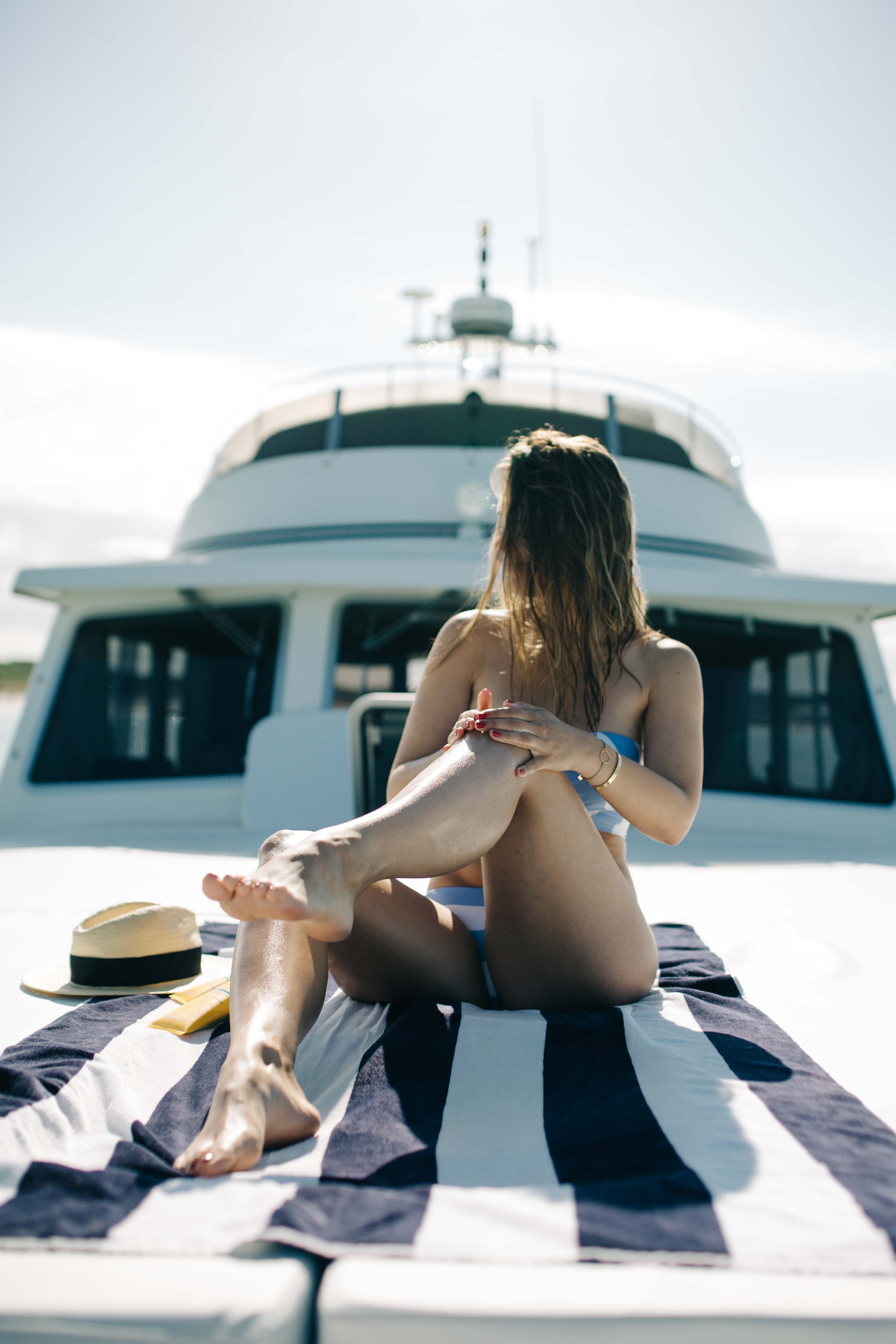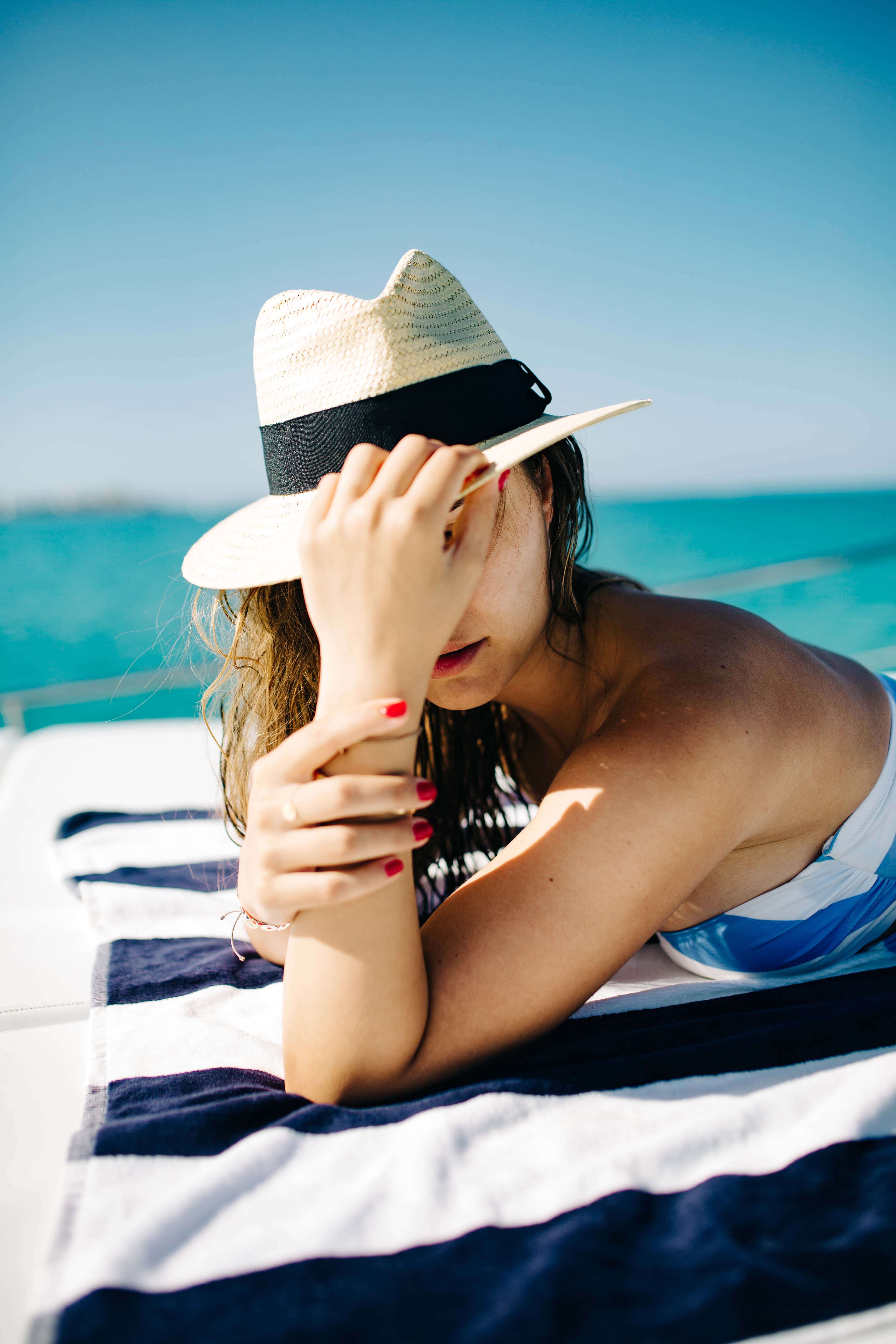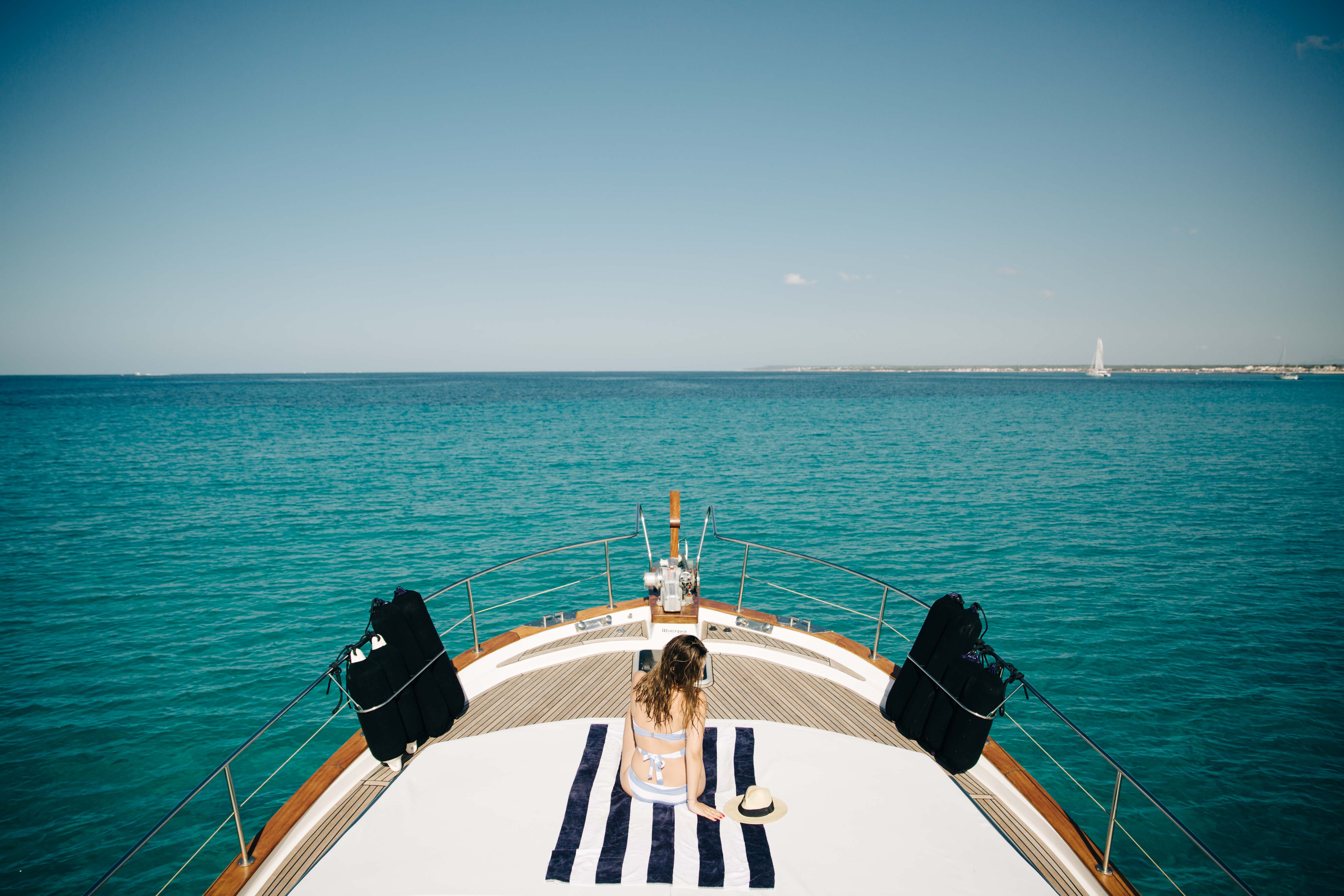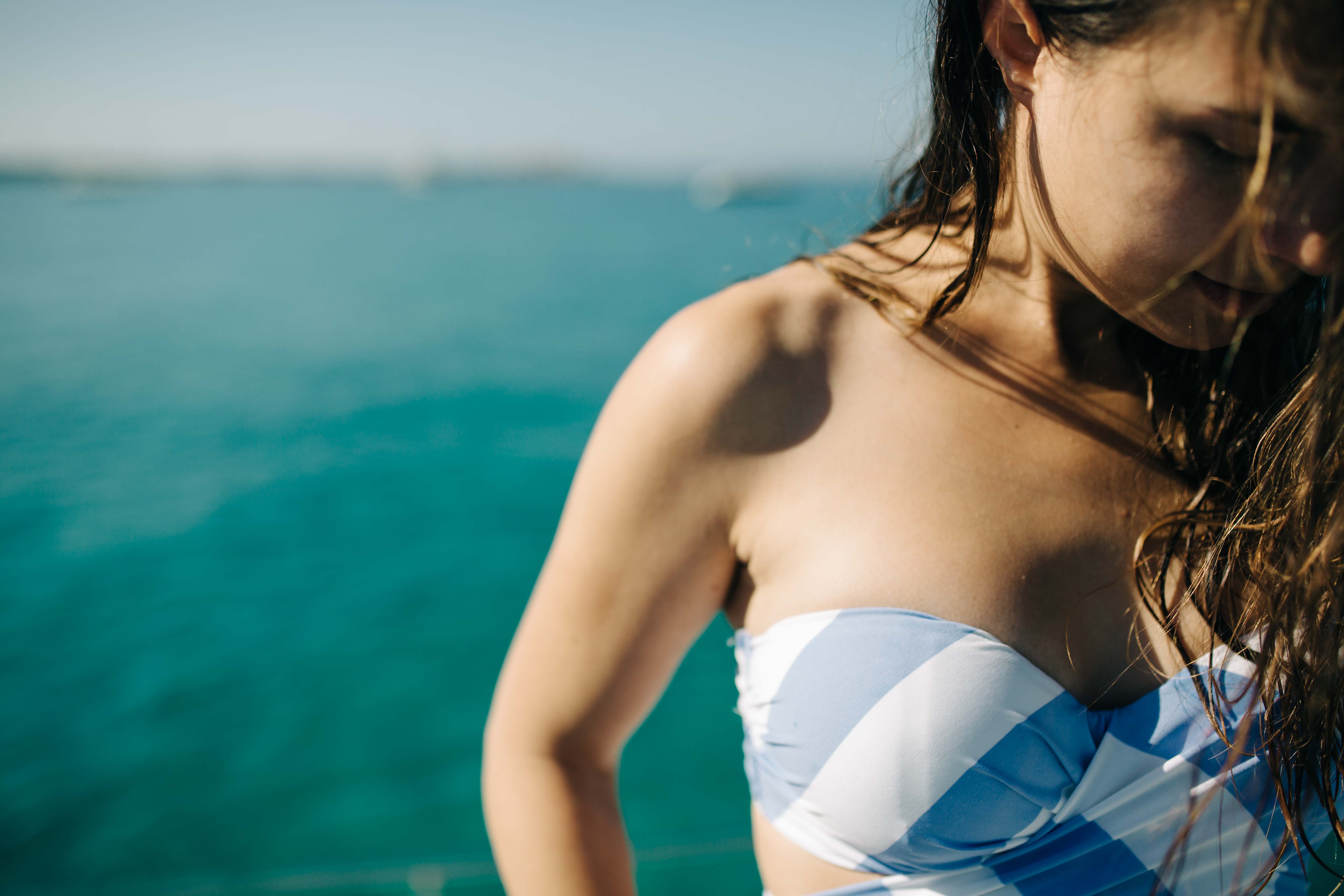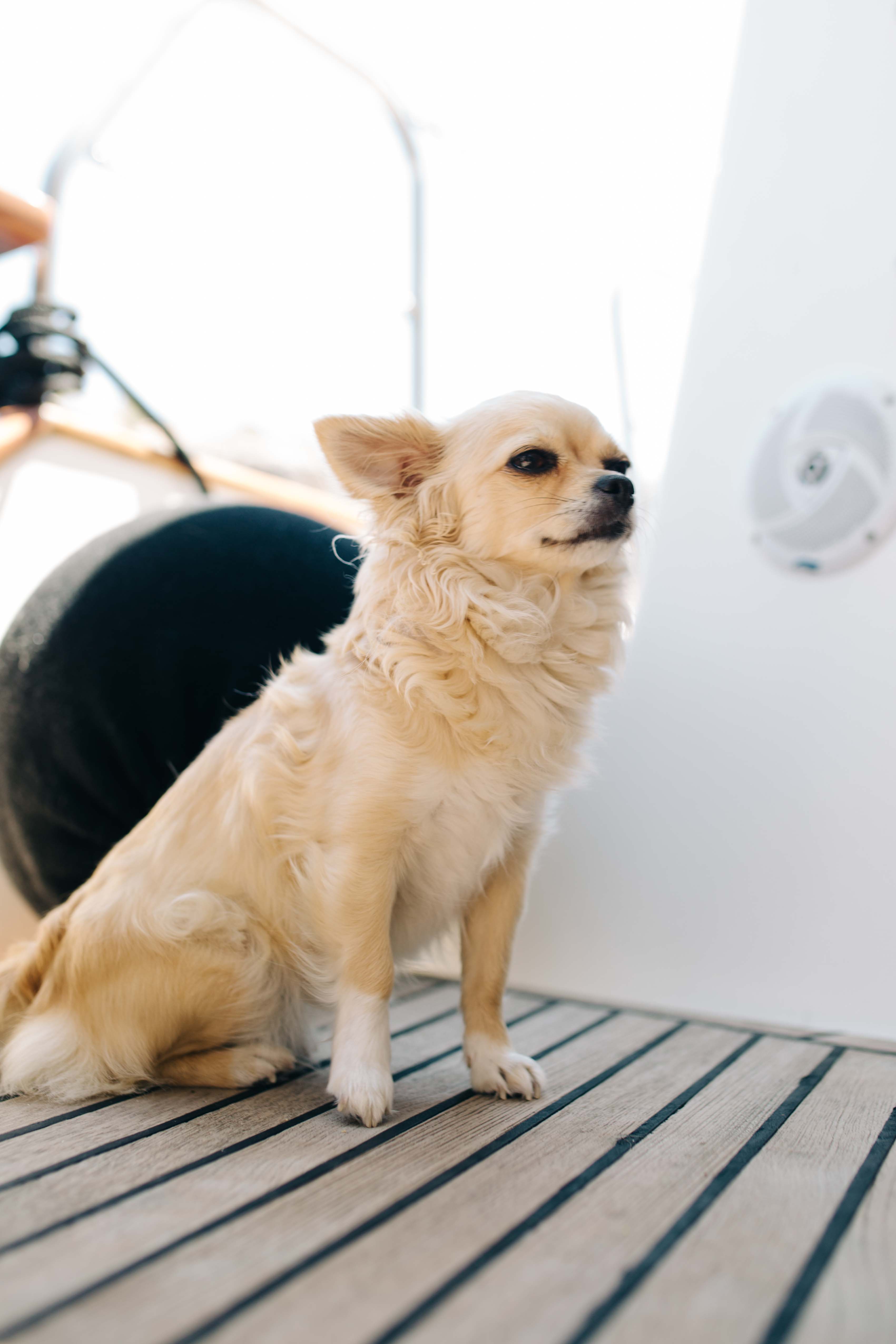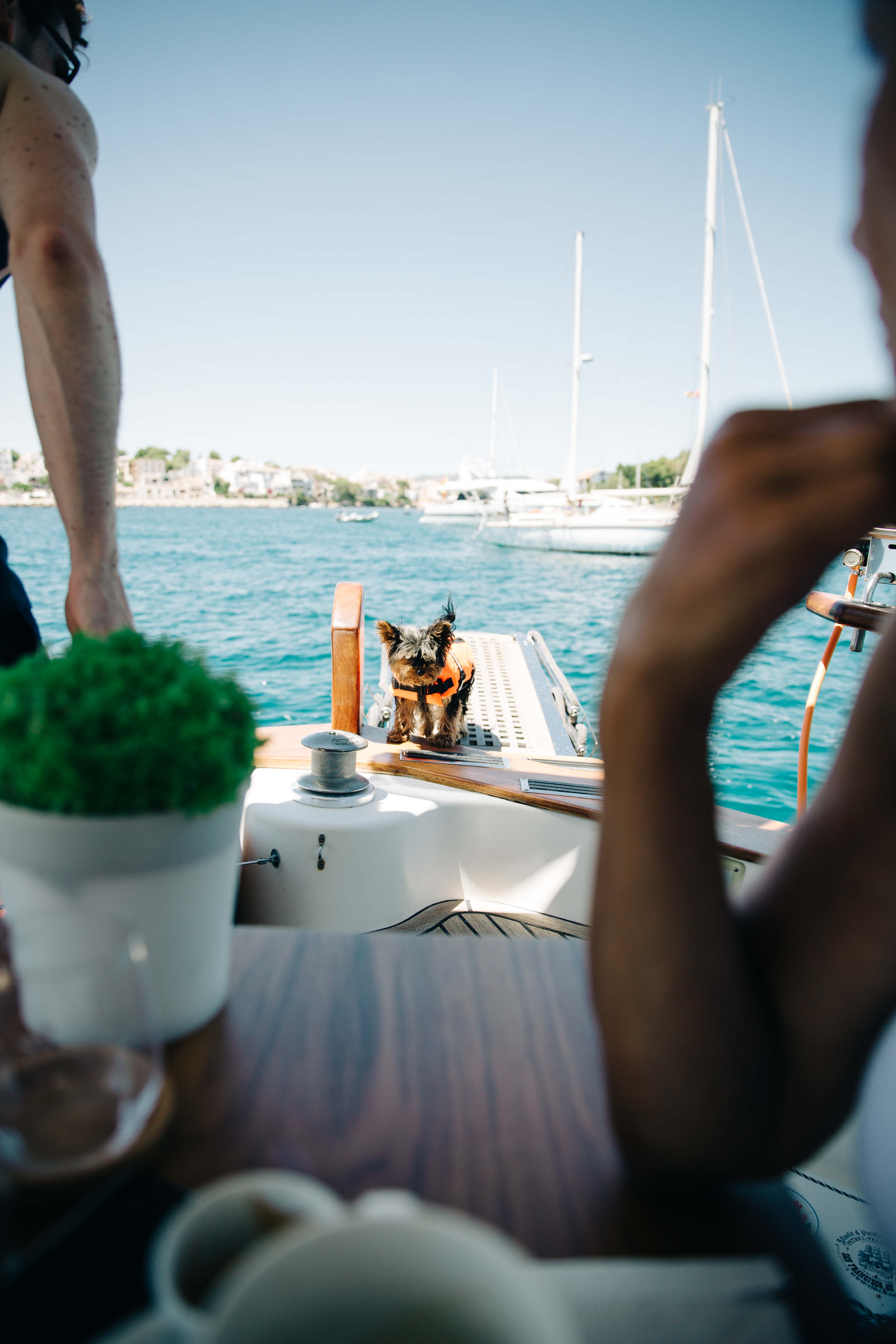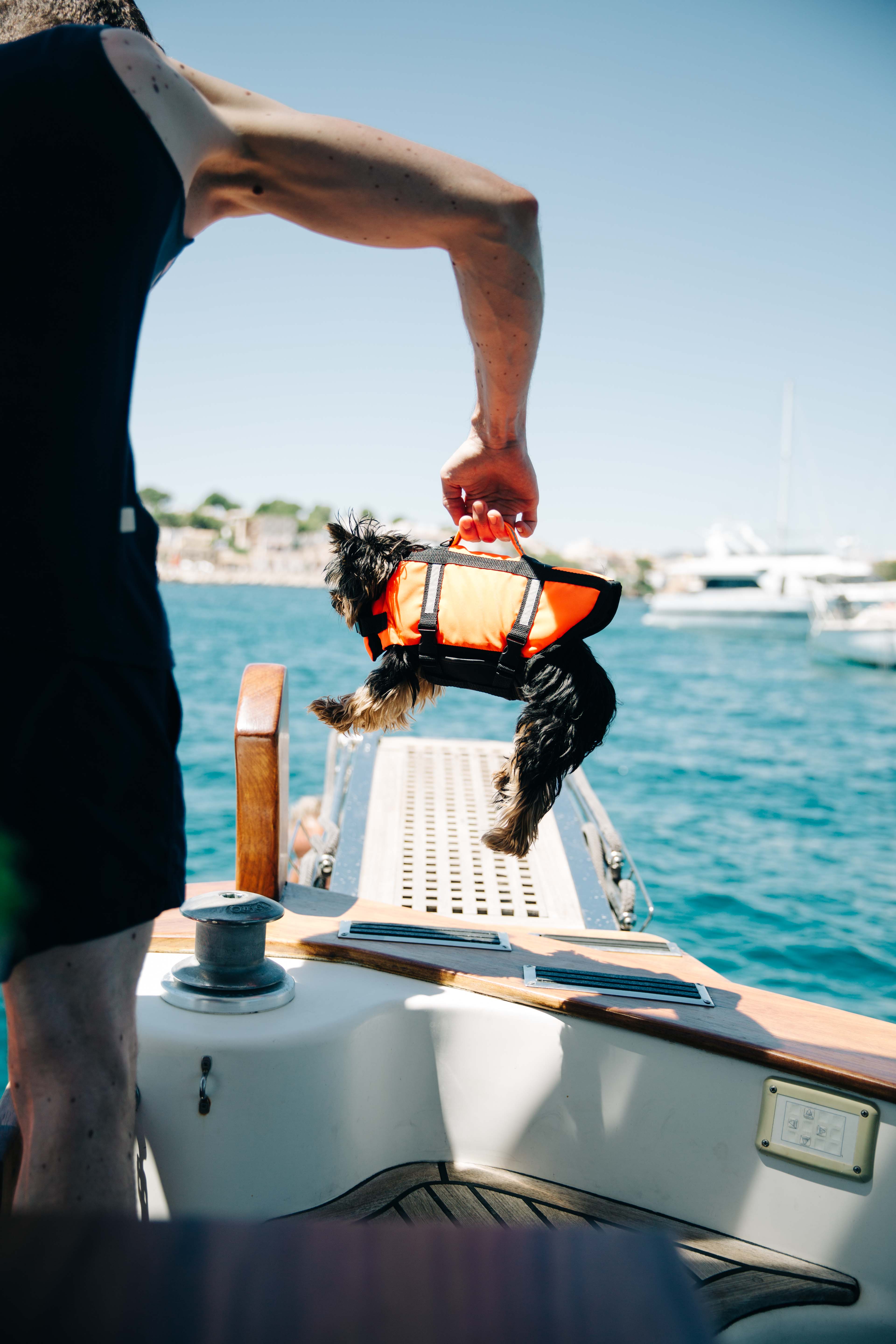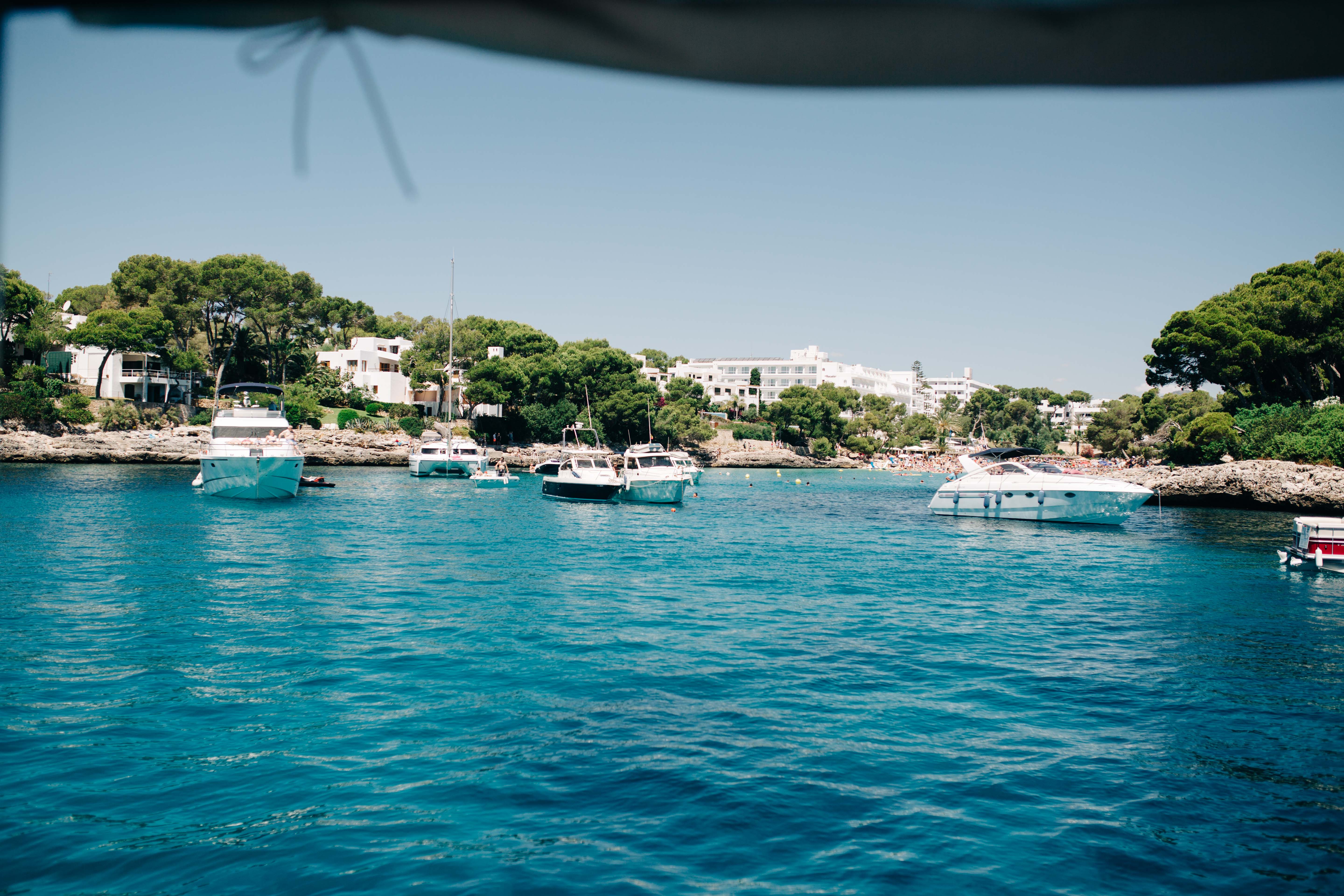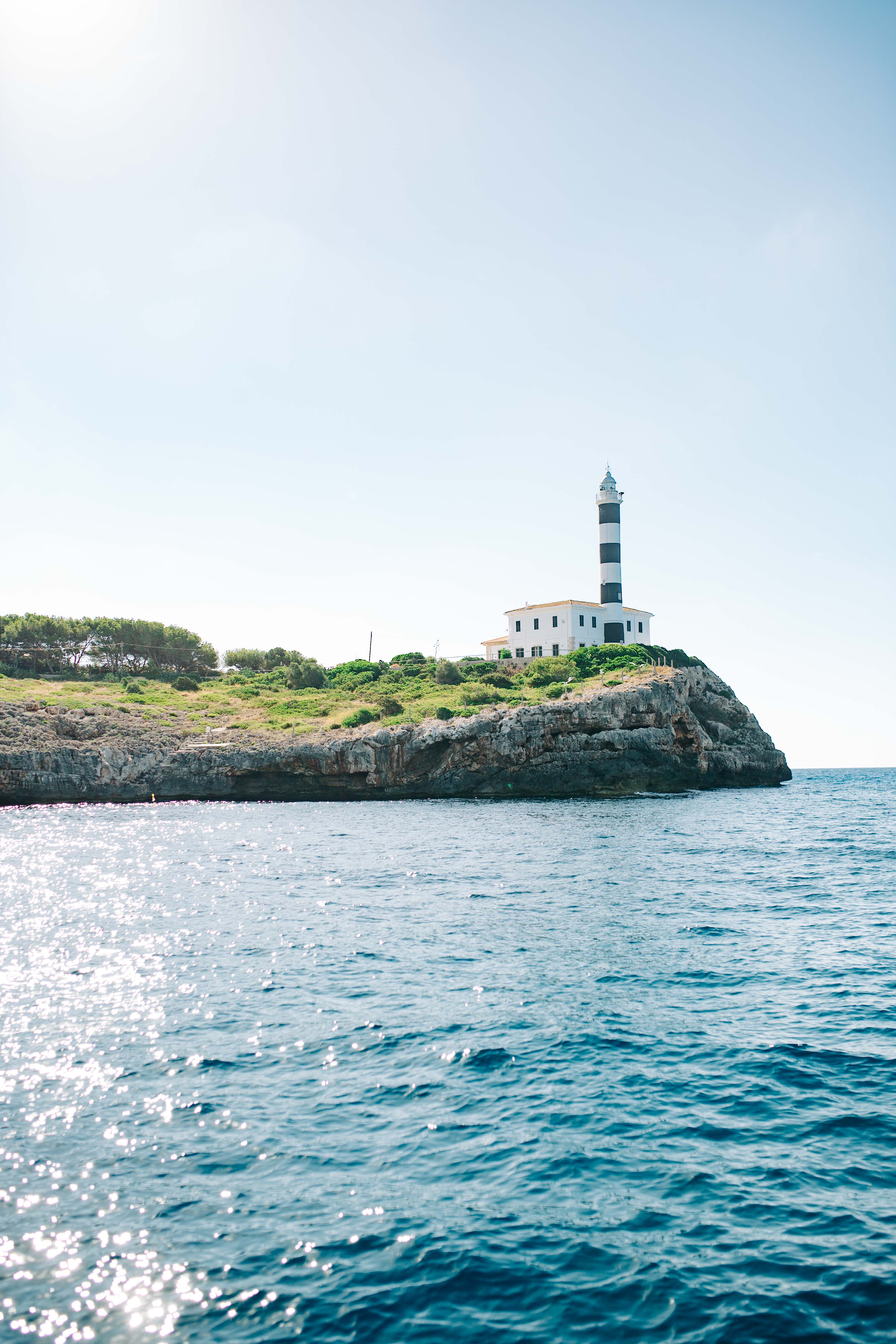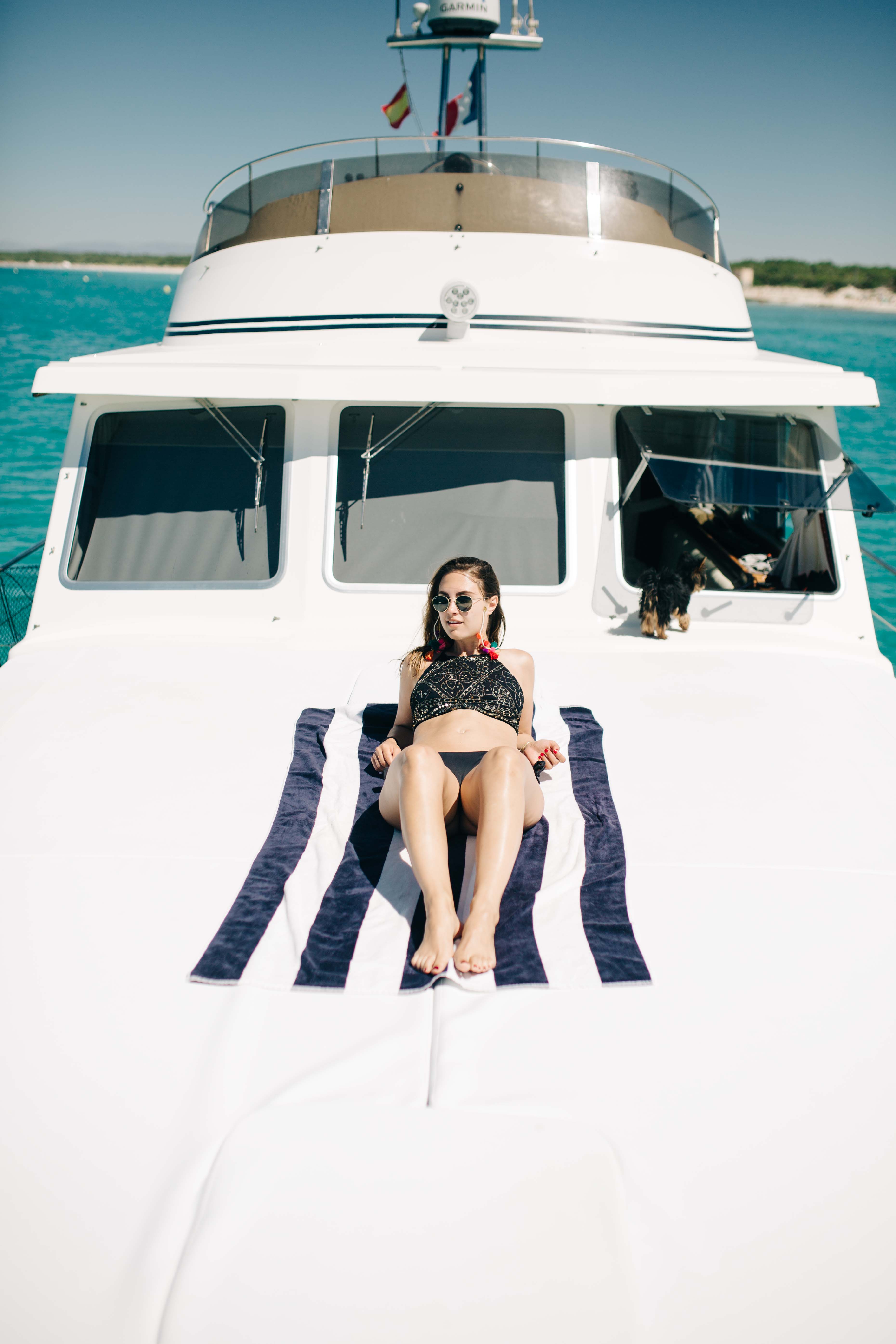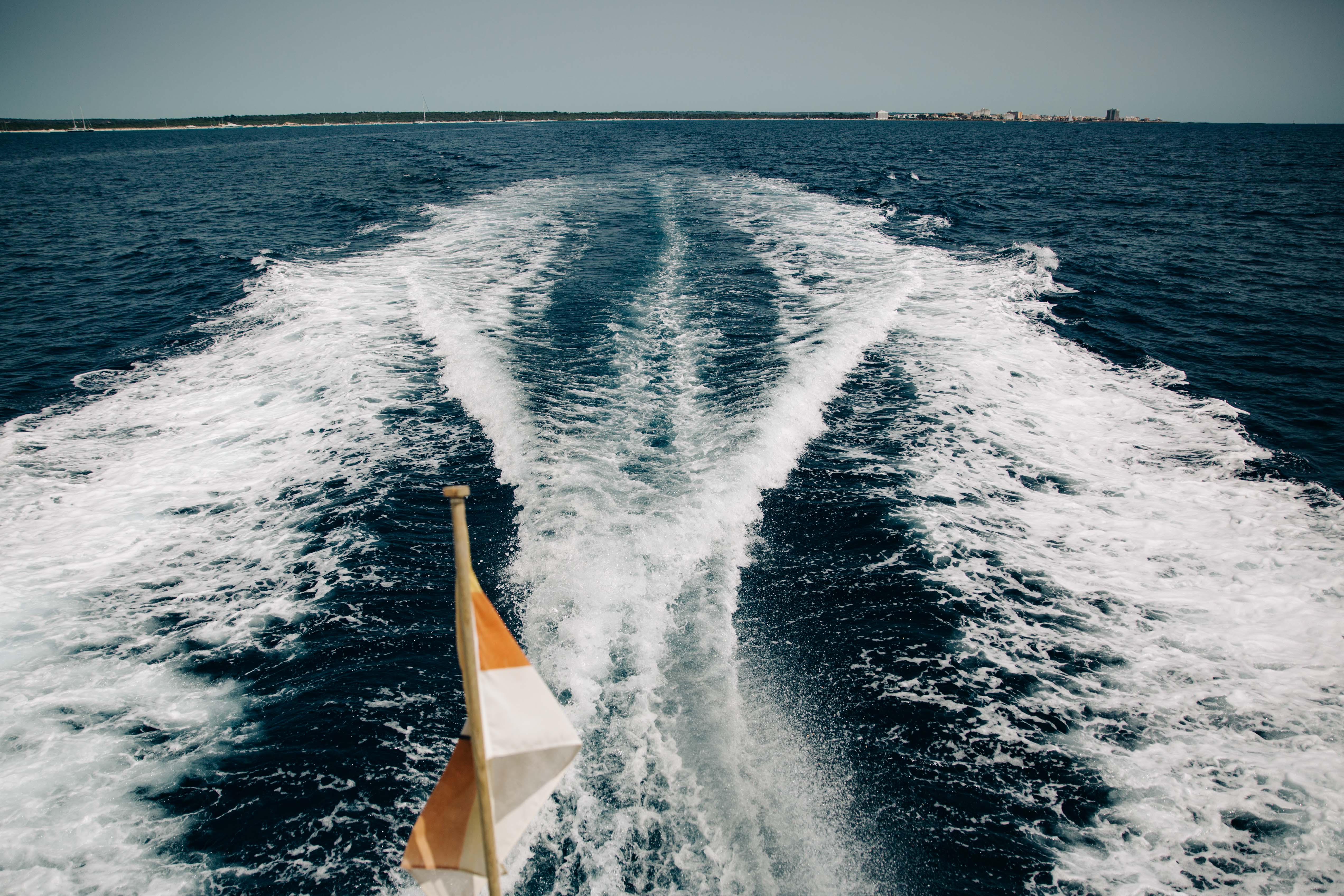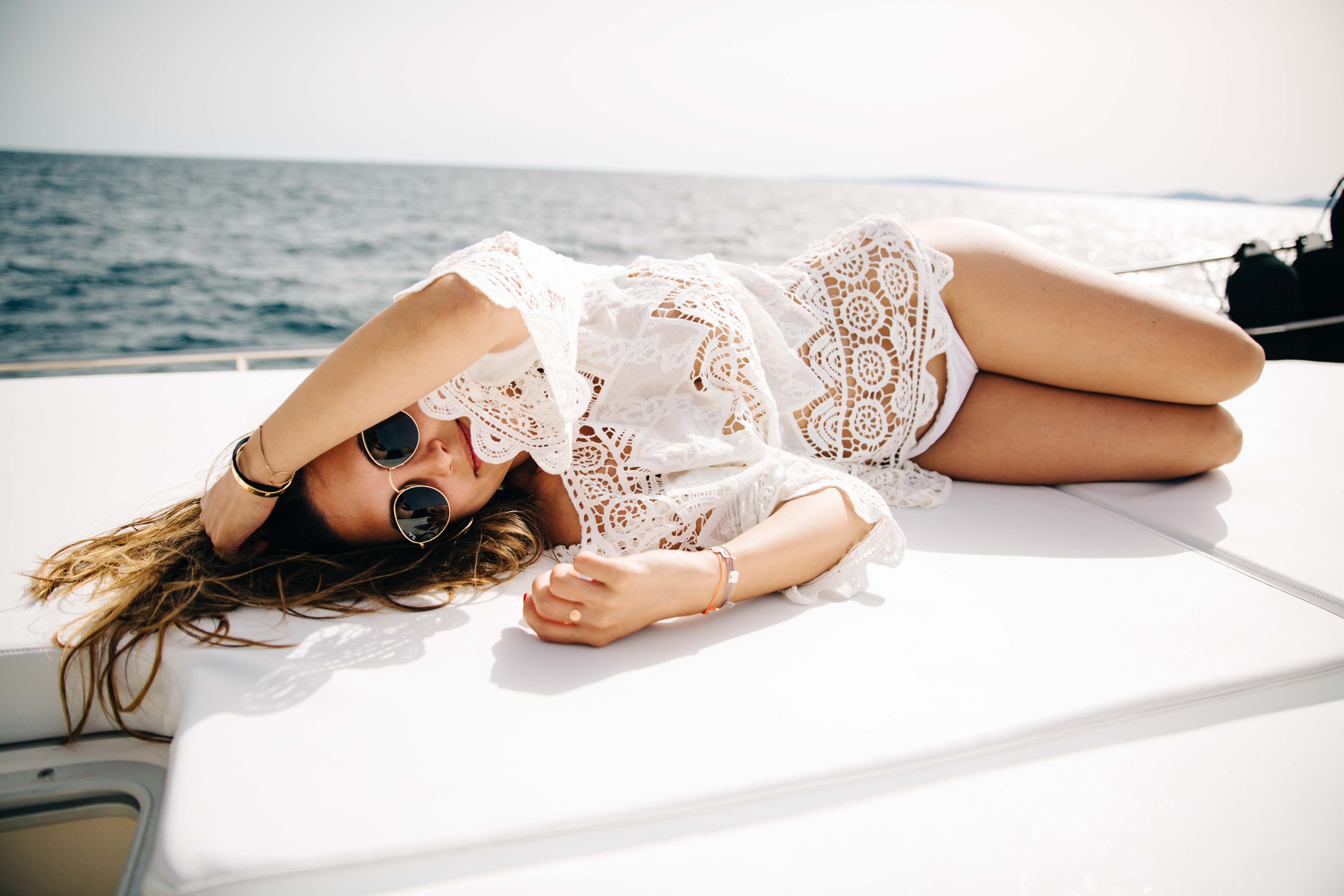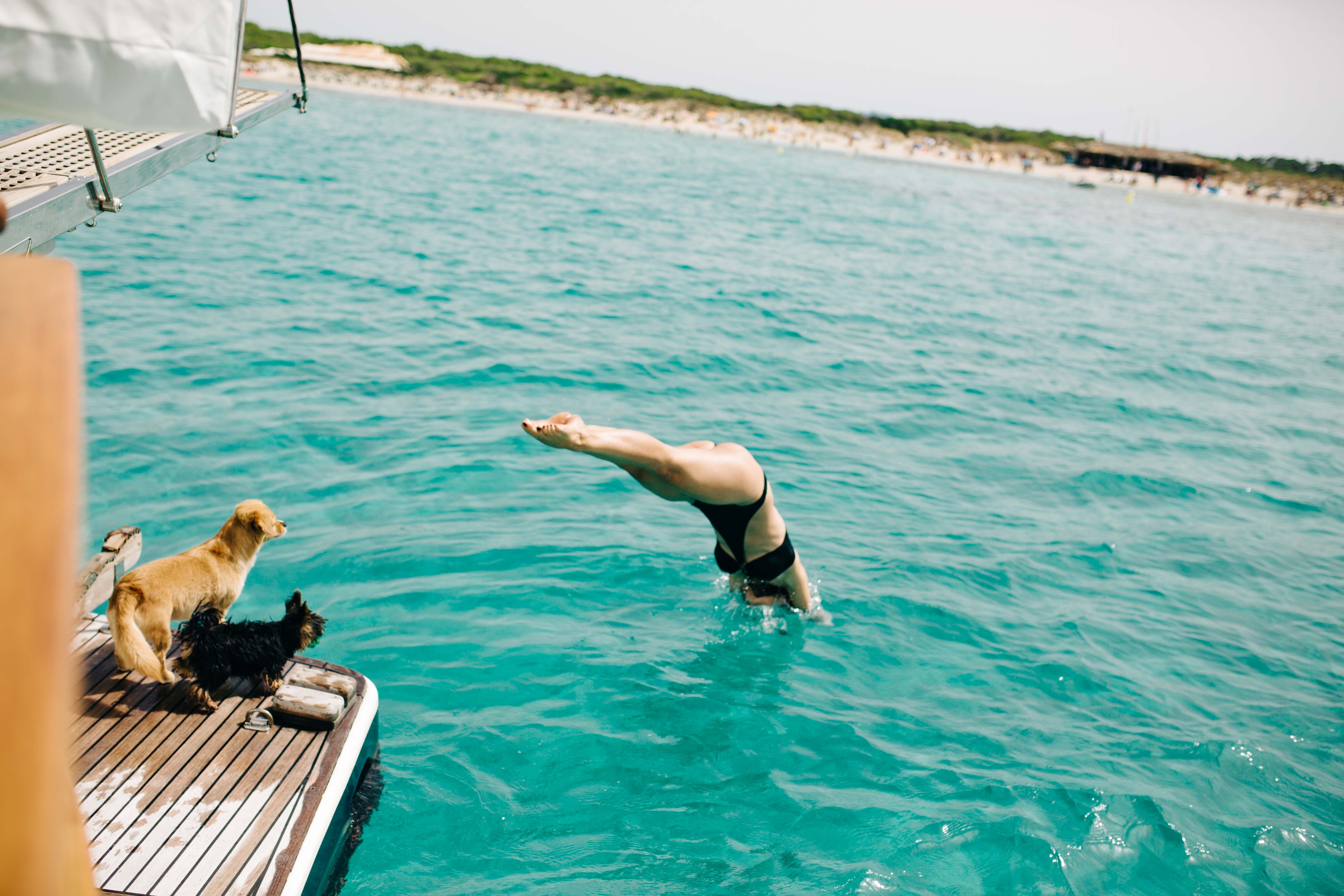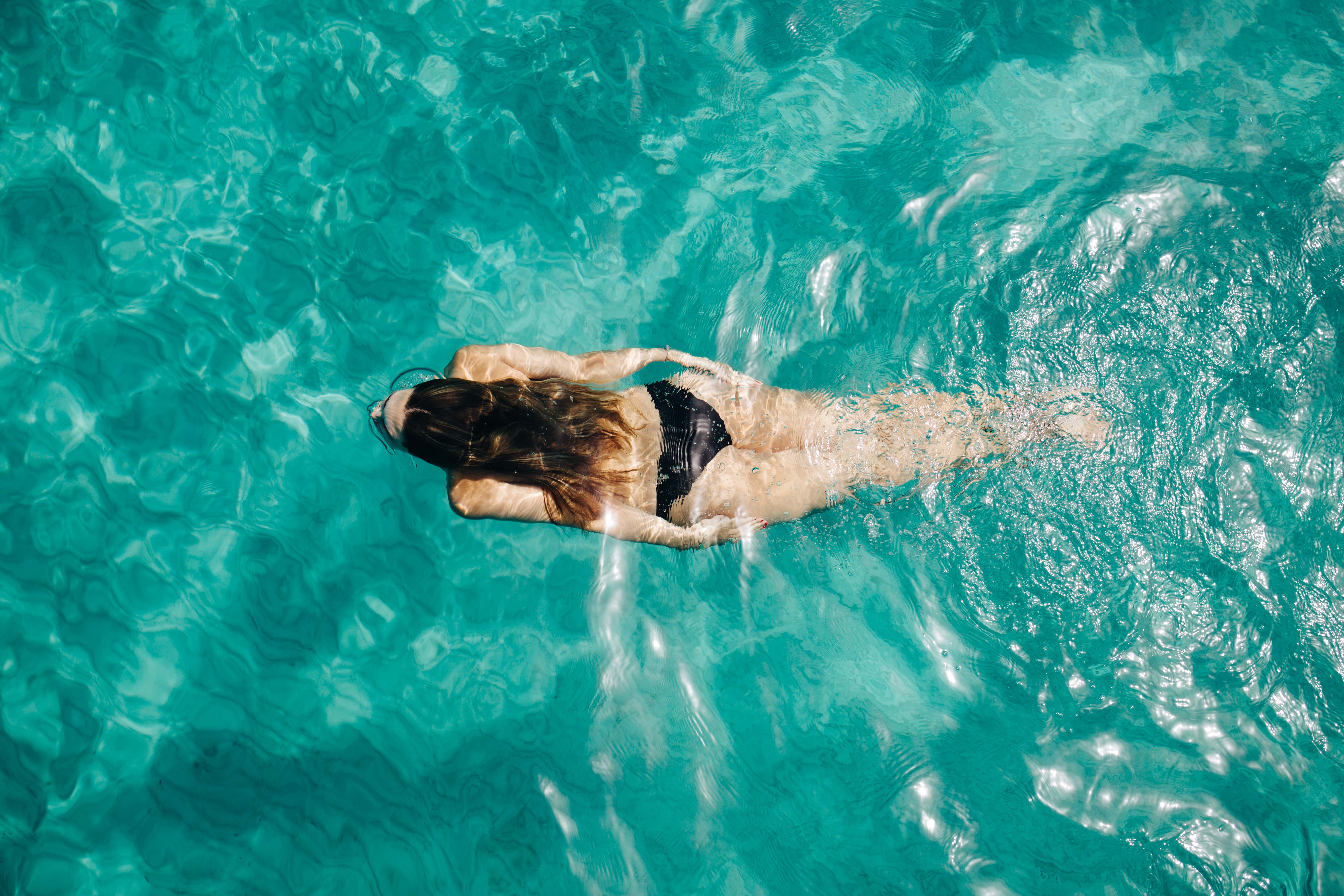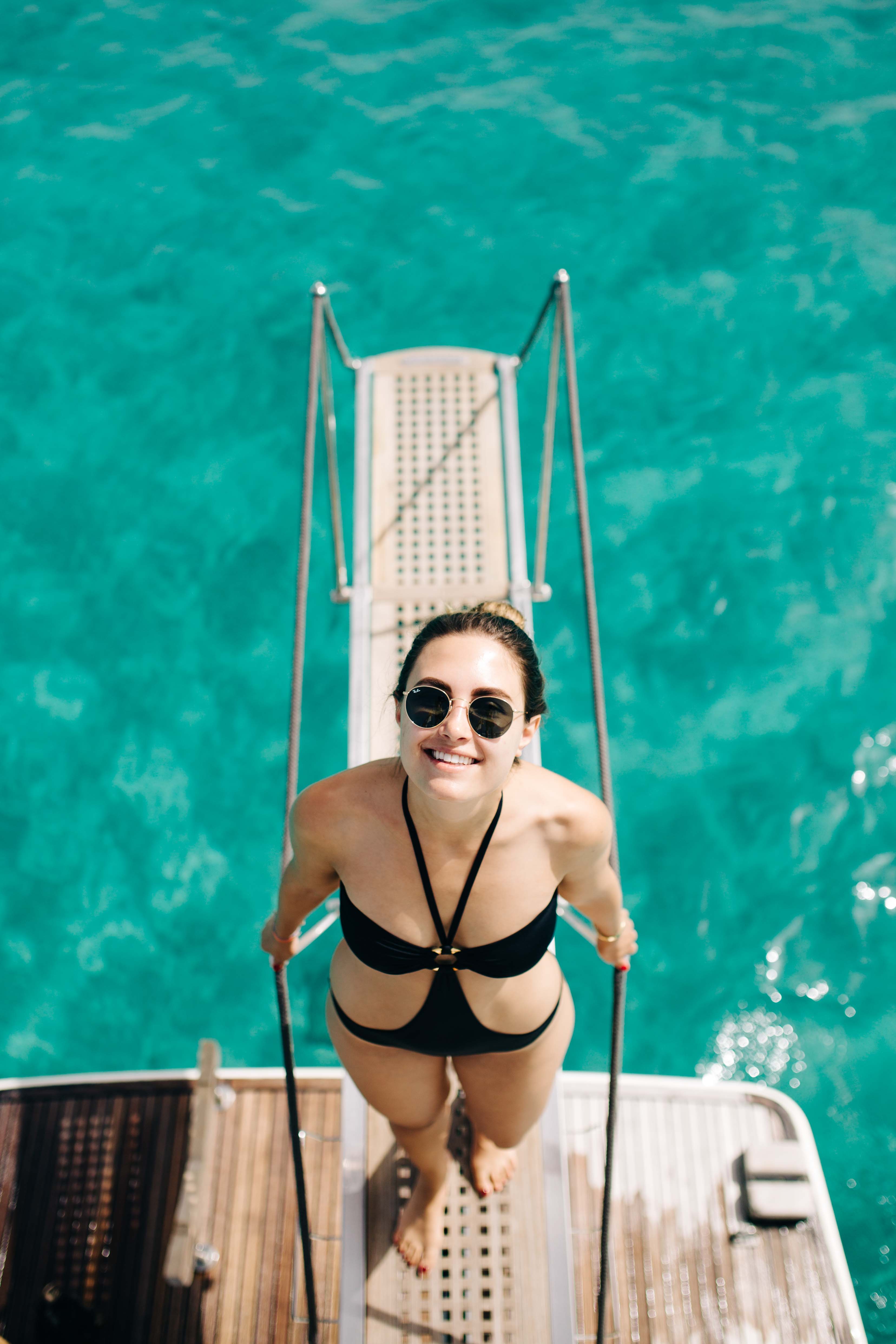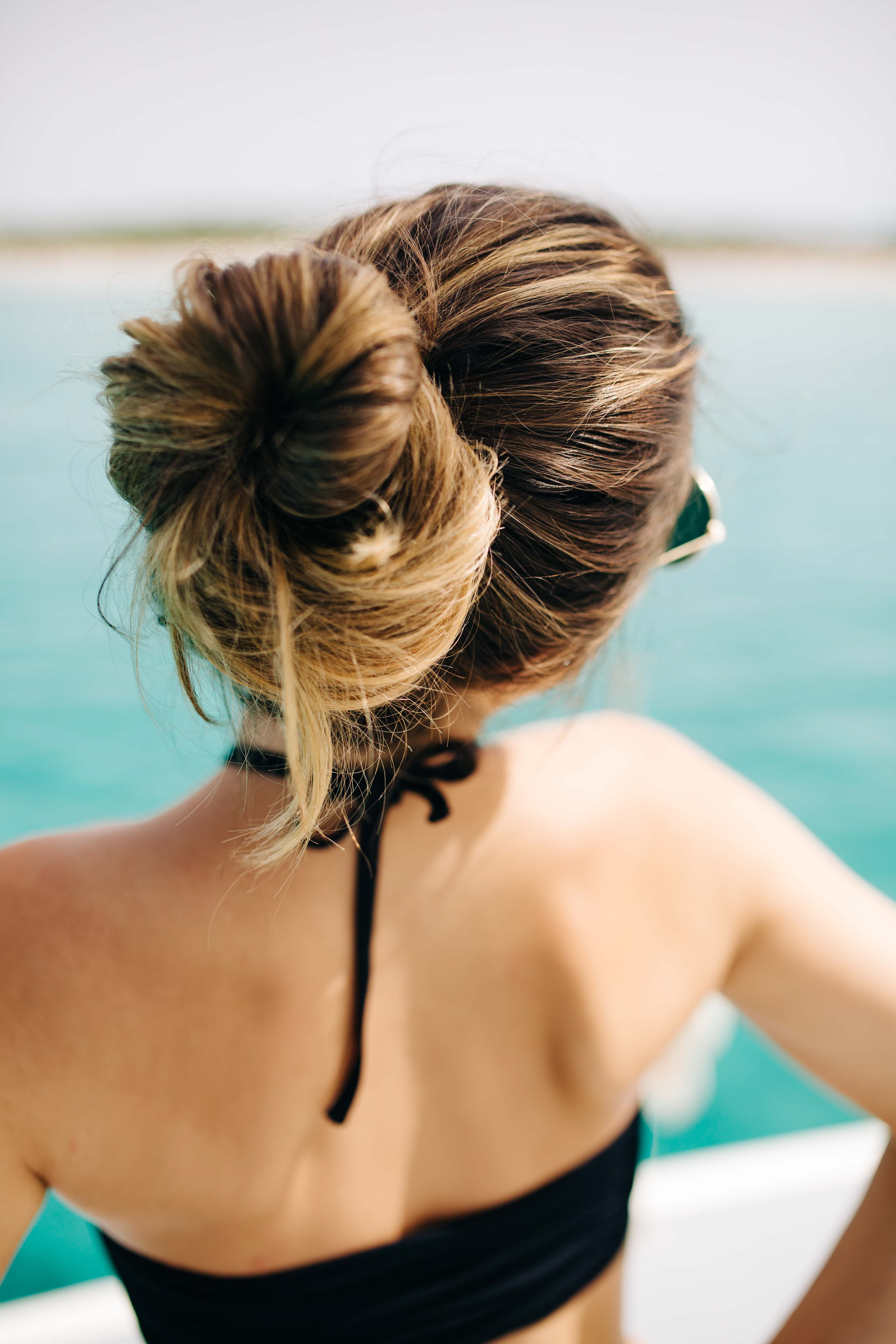 ---
Golden Hour
While we spent our days mostly doing nothing, except for swimming, sun bathing, eating and chilling (in no particular order), there was only one appointment on our agenda every day: golden hour. As mentioned in this post already, since I'm with Patrick I've learned that no matter where you are or what you do, golden hour is that one time of the day when photographers drop whatever they are doing and just can't help but take pictures. Over the time I got to understand why this is the case – golden hour is just magical. It's very hard to describe, but see for yourself: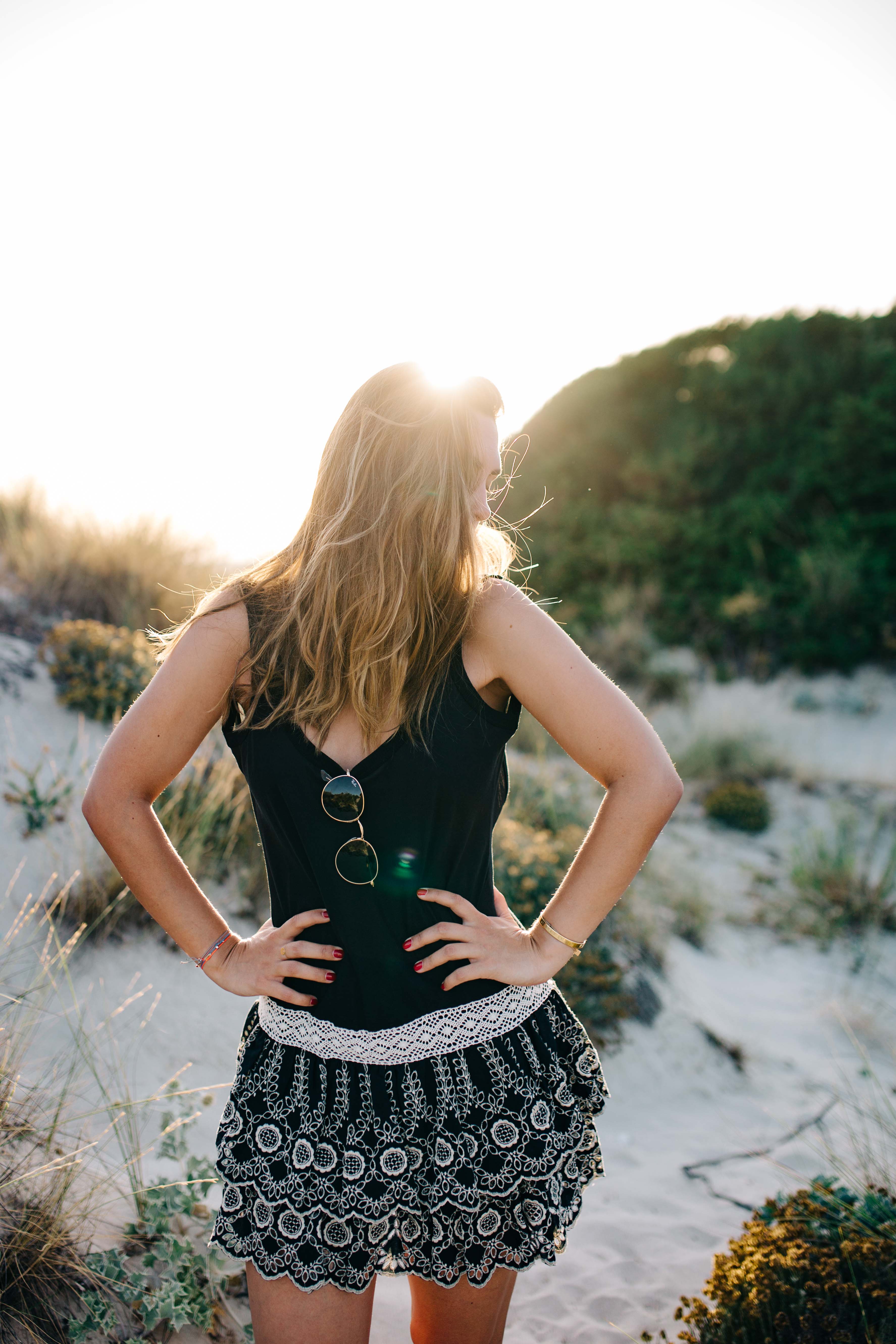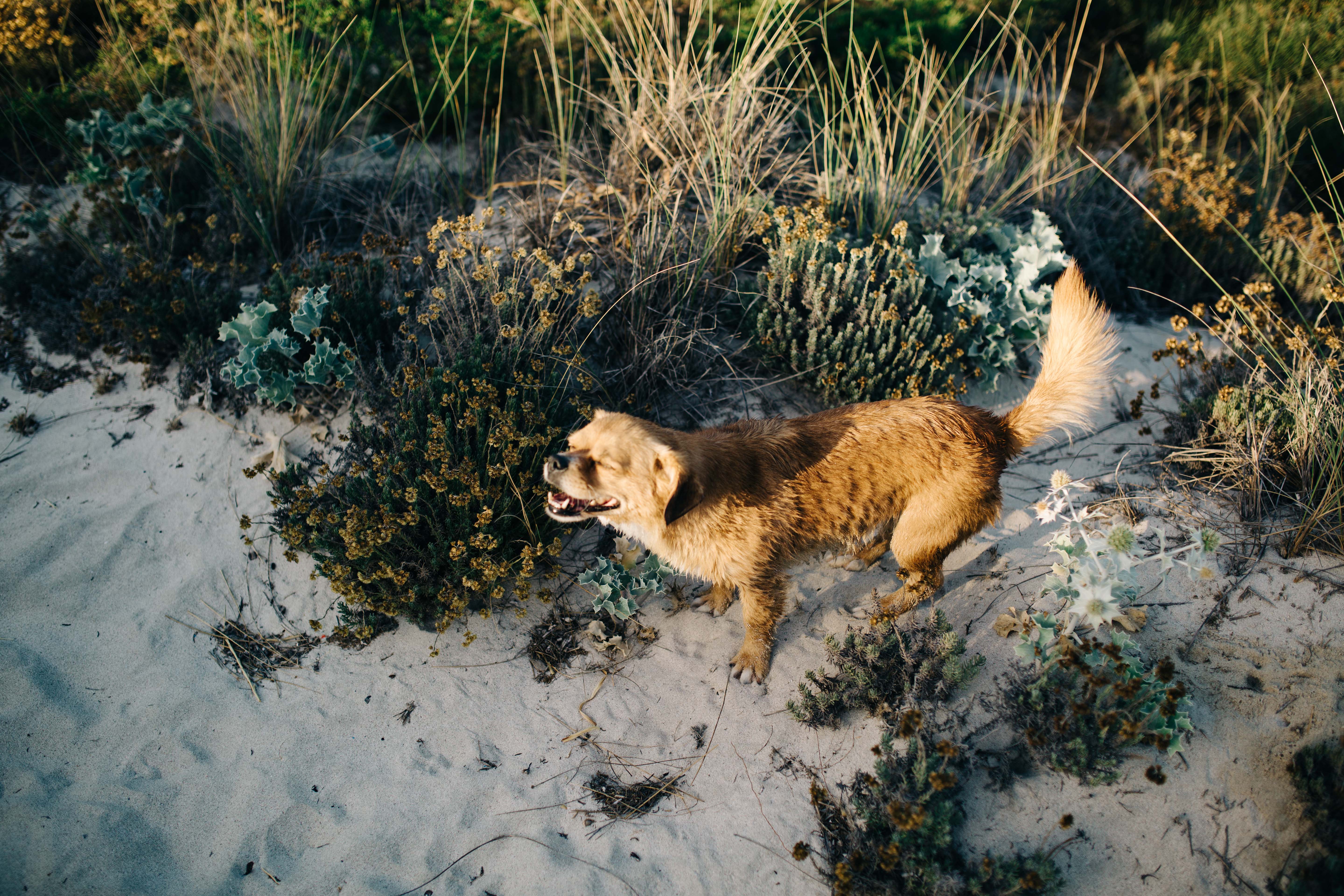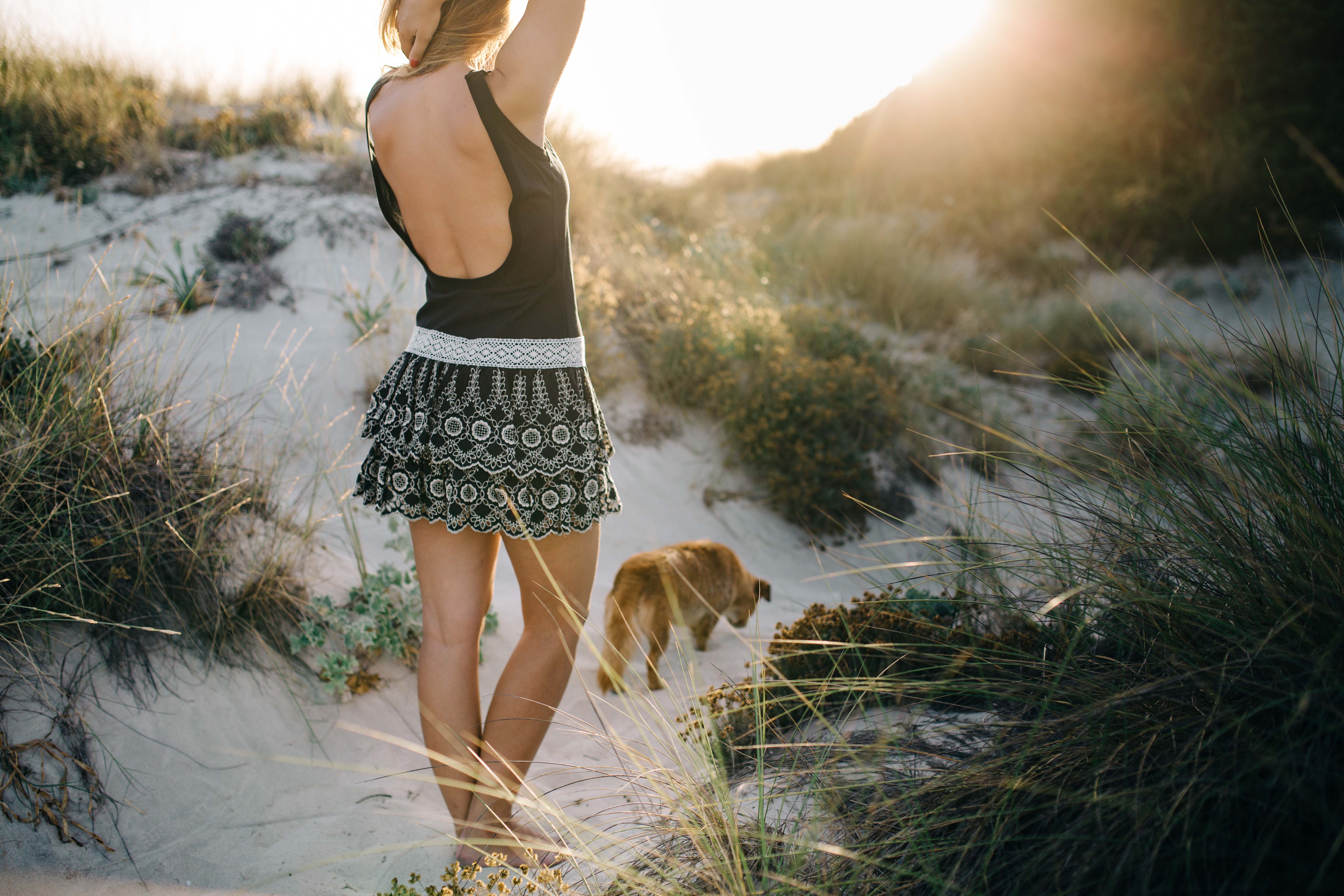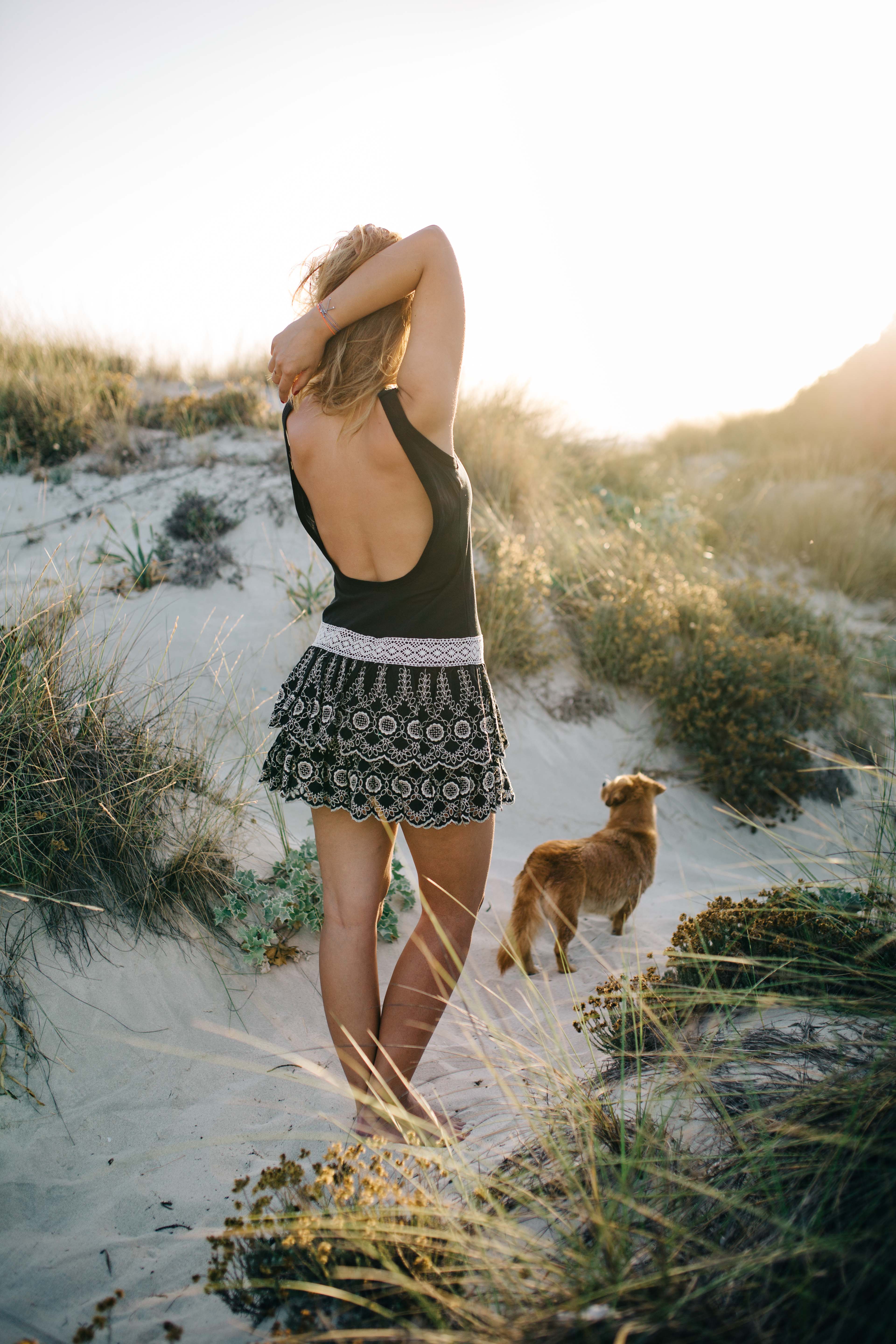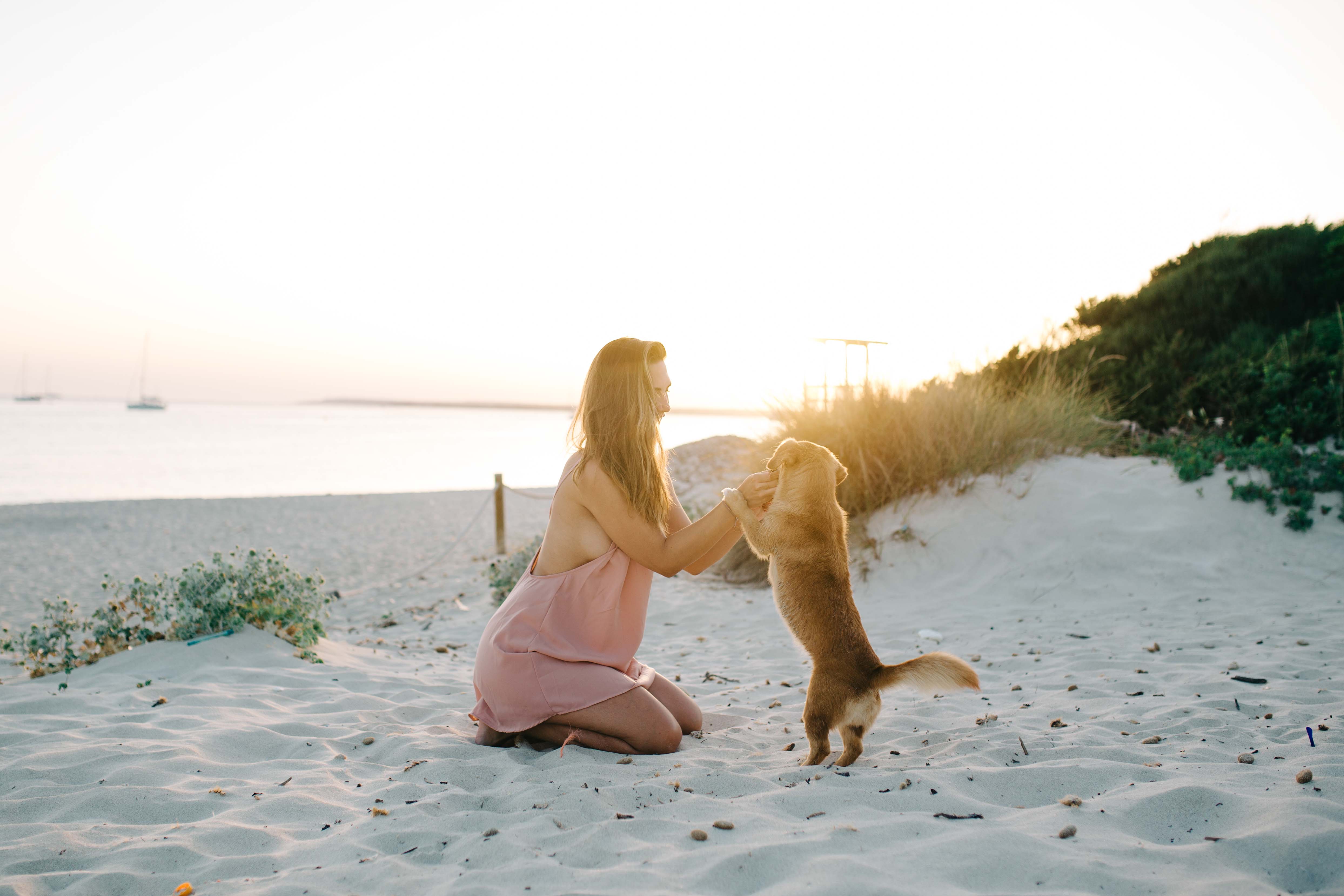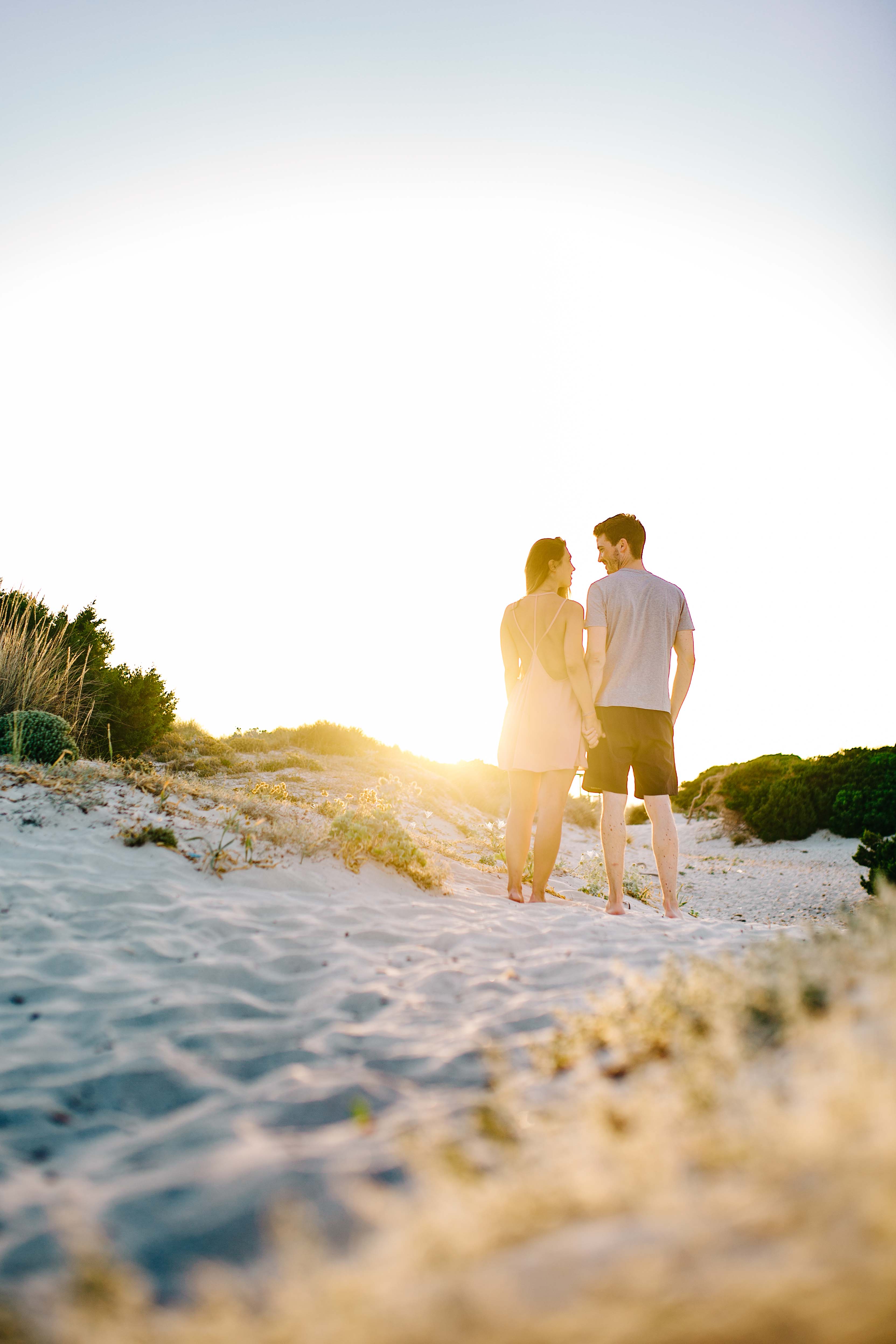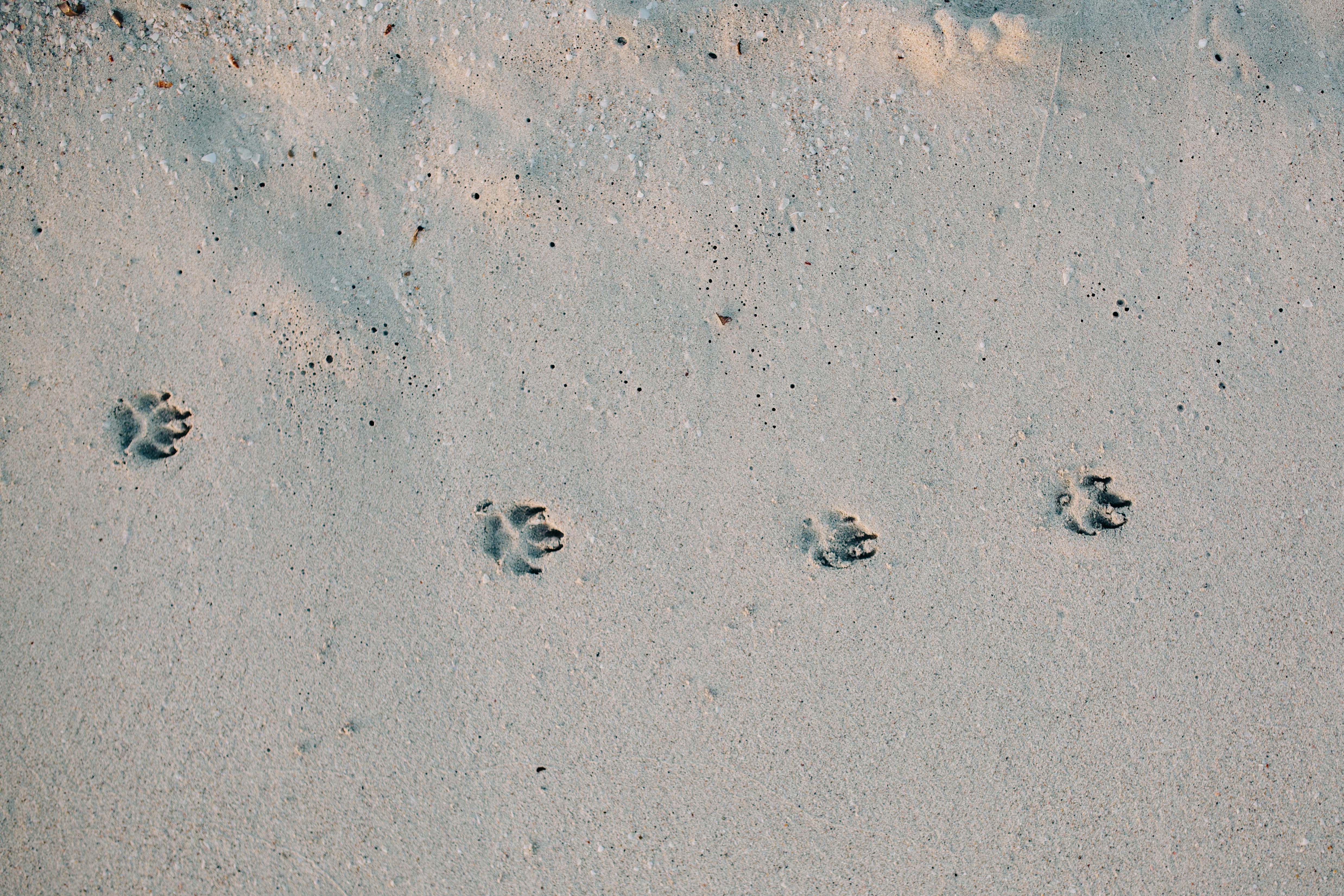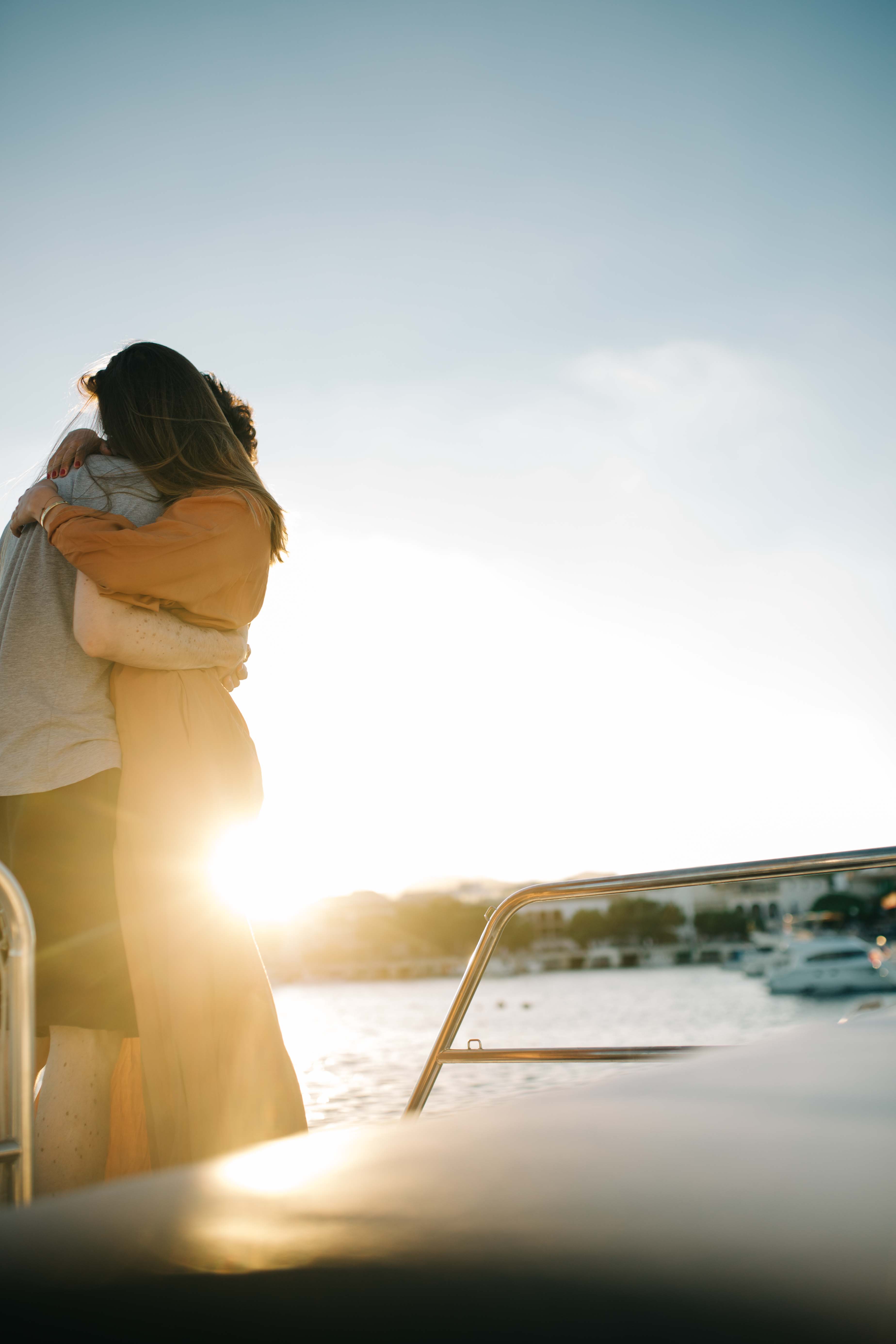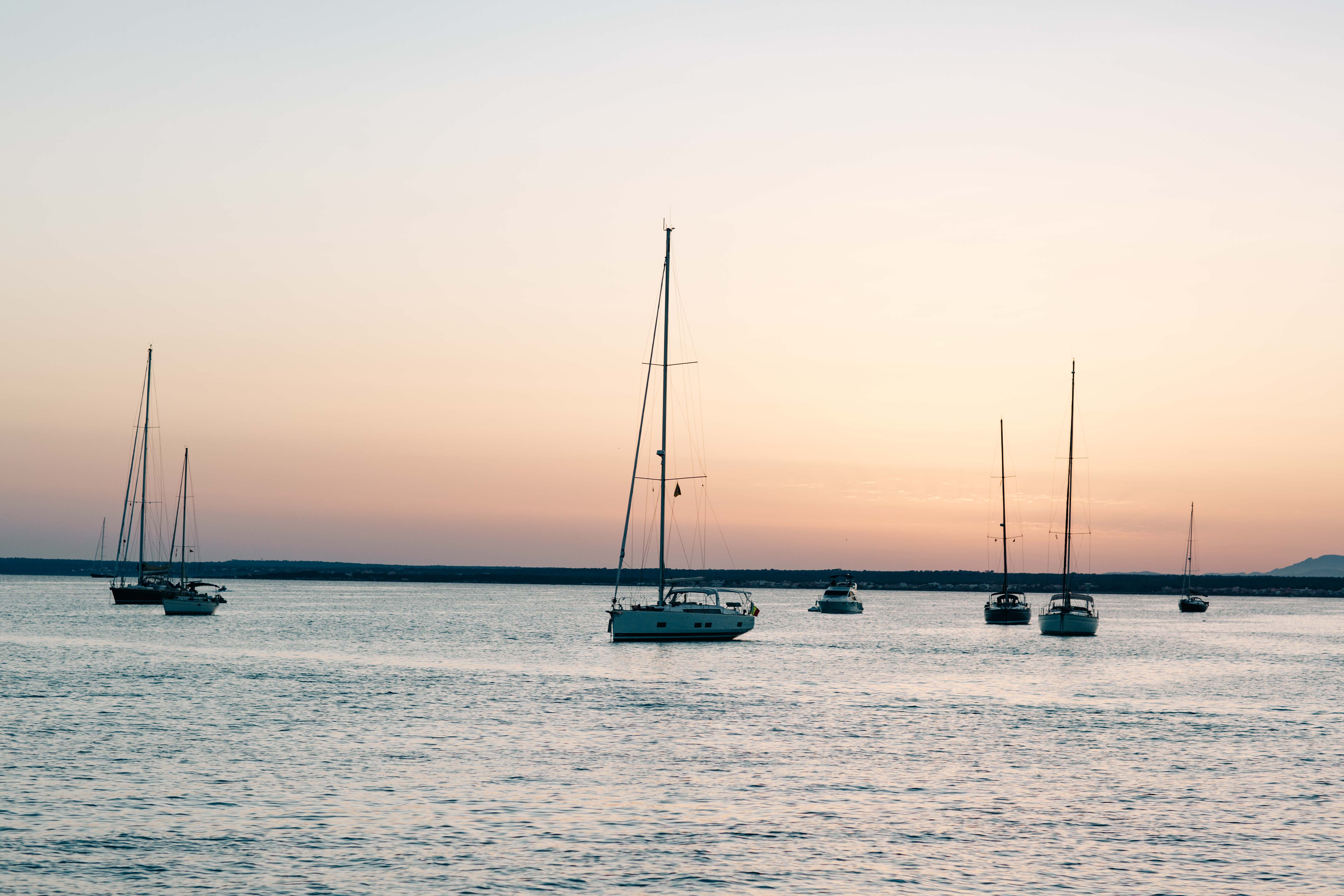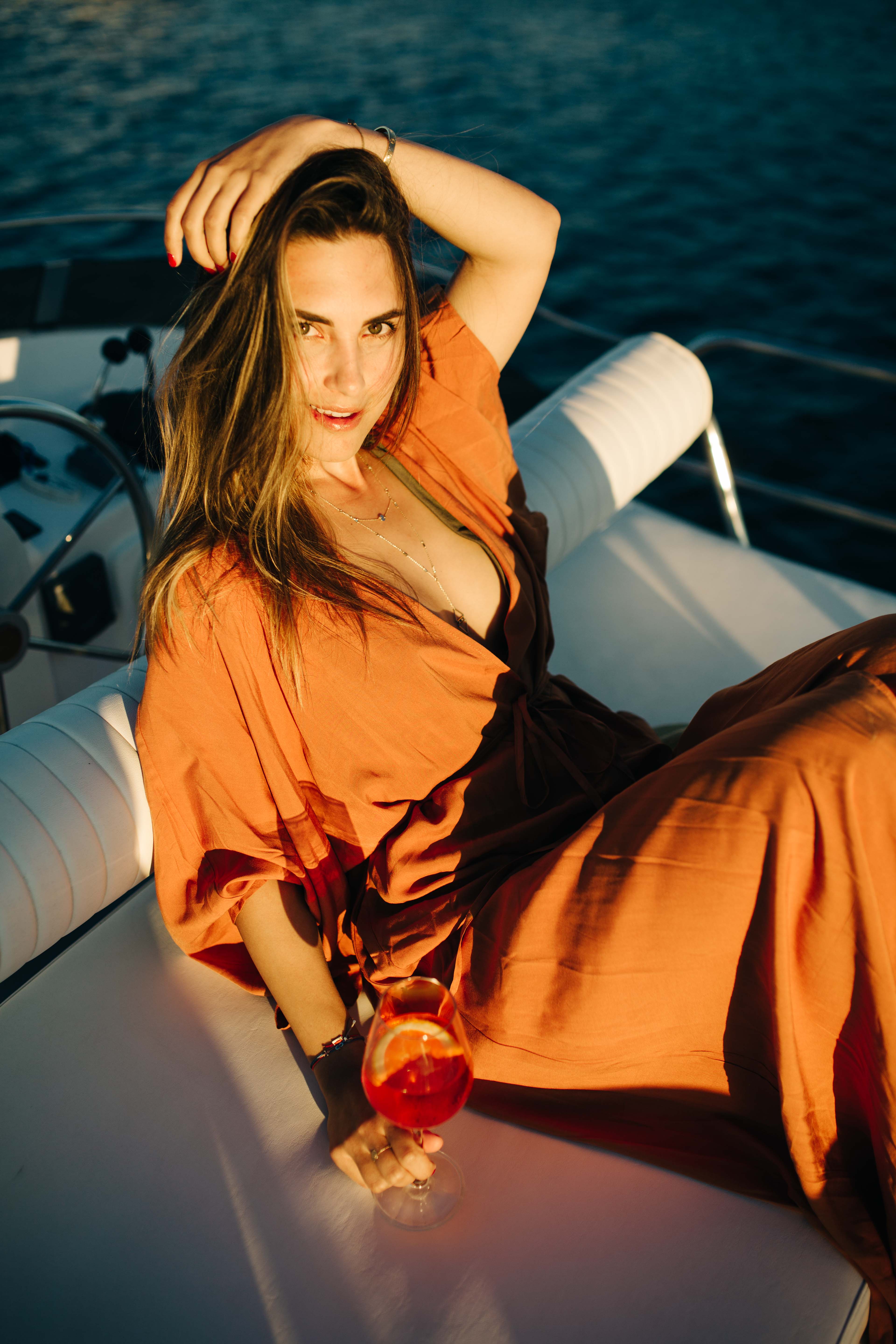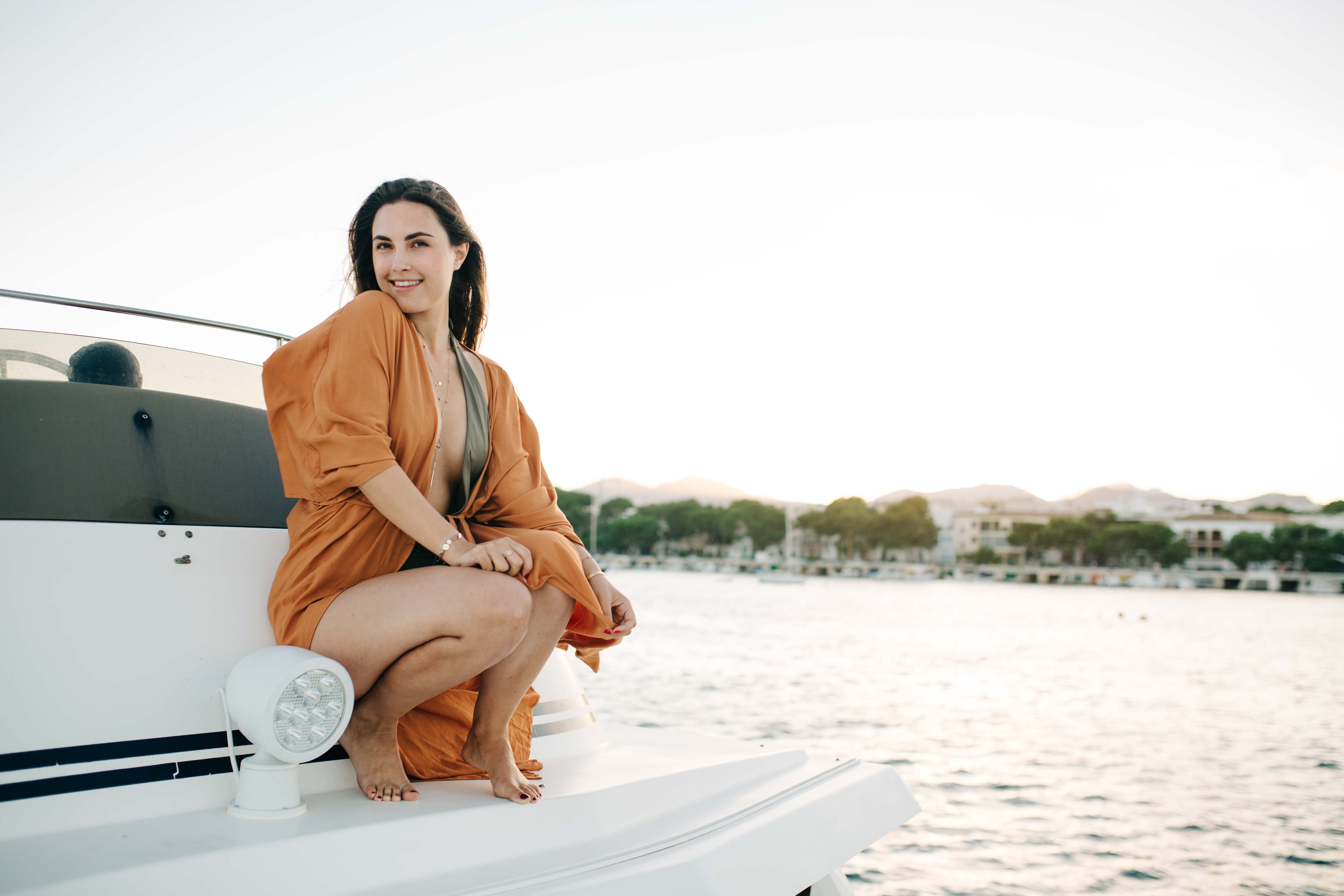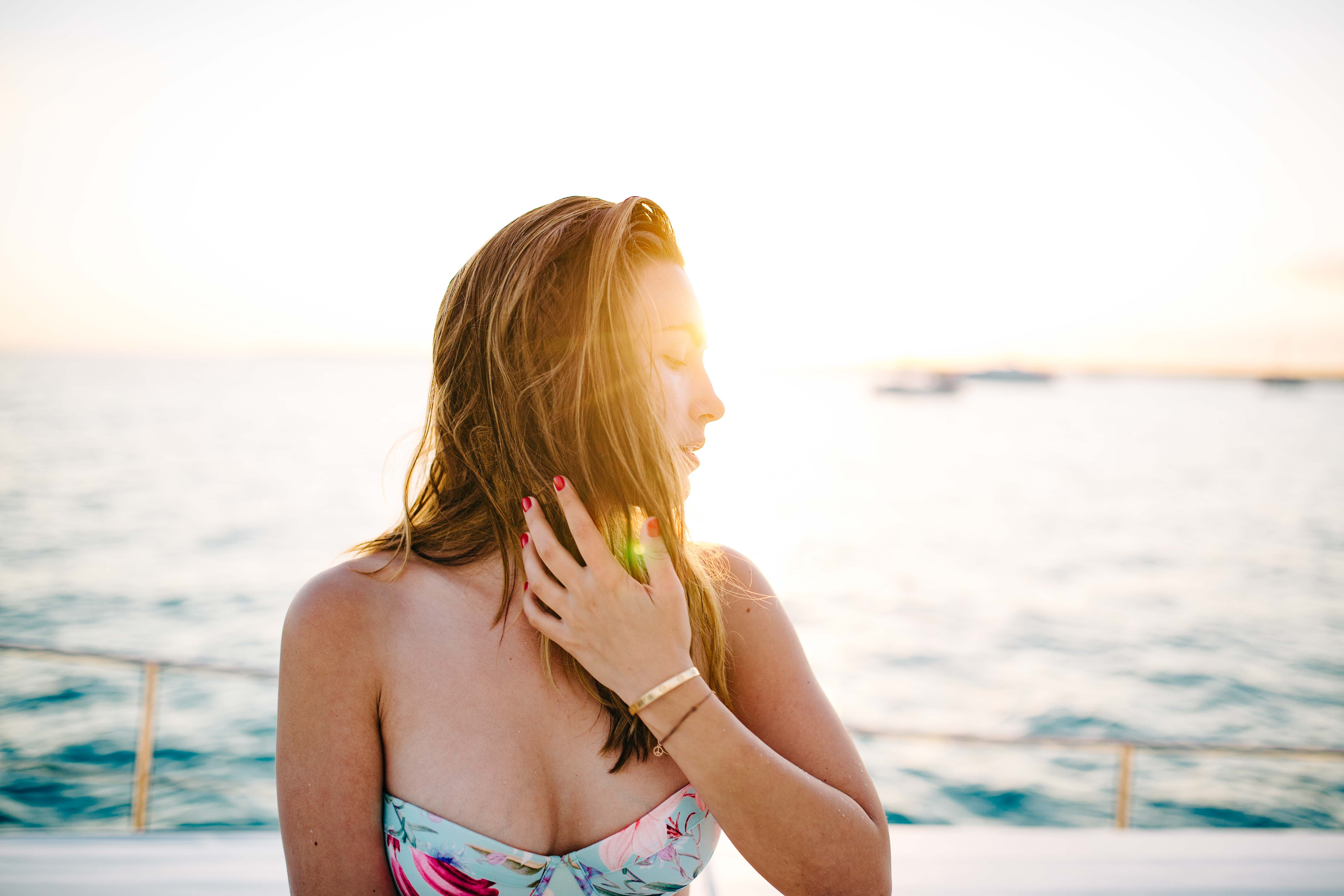 ---
Rent a car and explore the island
One thing I can highly recommend when you're in Mallorca is renting a car and exploring all the little corners of the island. We've done that during the last 2 days of our holiday and it was fantastic to see Mallorca from an different perspective. One of our stops was Puerto Andratx – it's a super cute little village which offers lots of nice boutiques and cafés. We had a snack at Cappuccino Grand Café while Maxi was chasing ducks. Idyllic, right?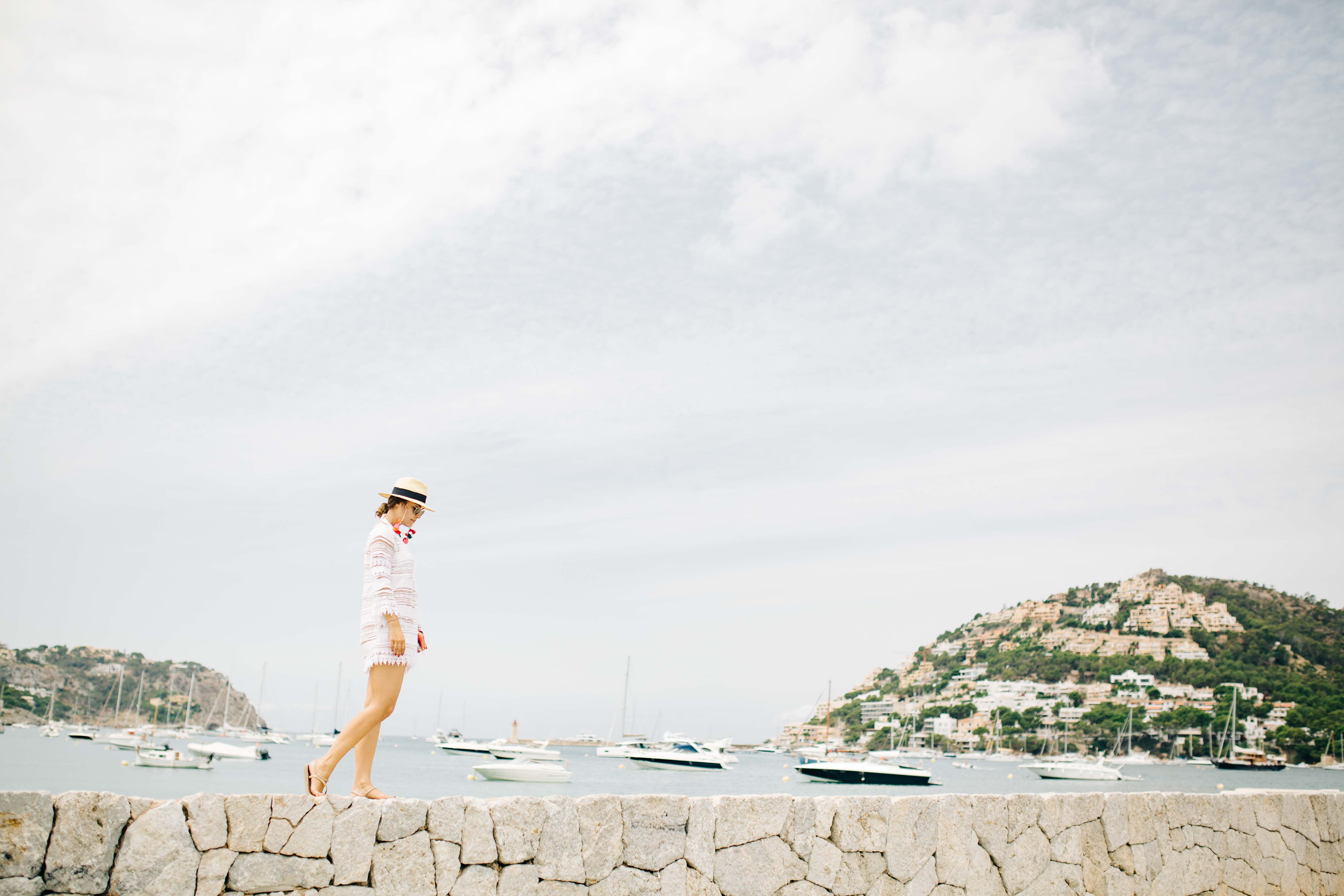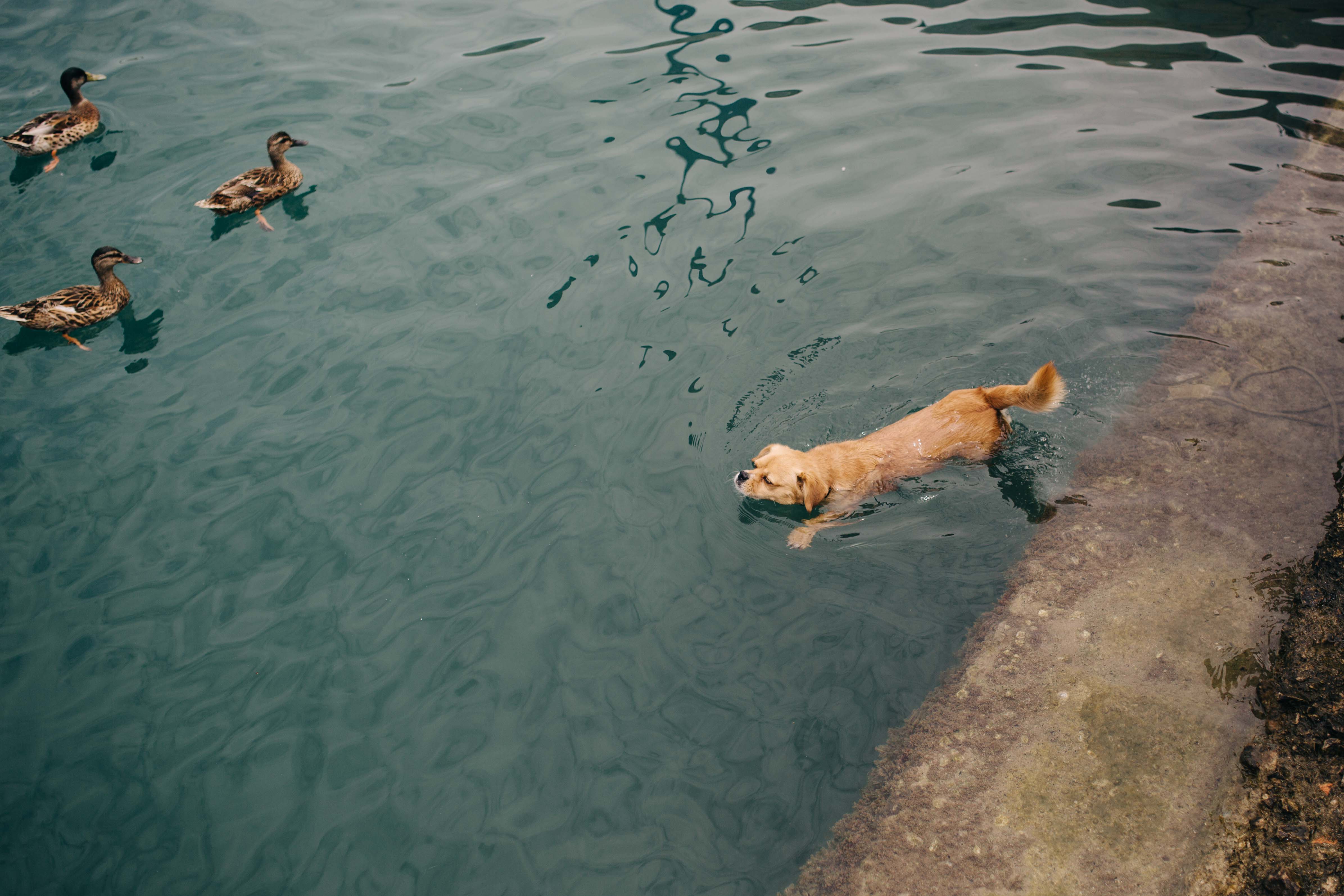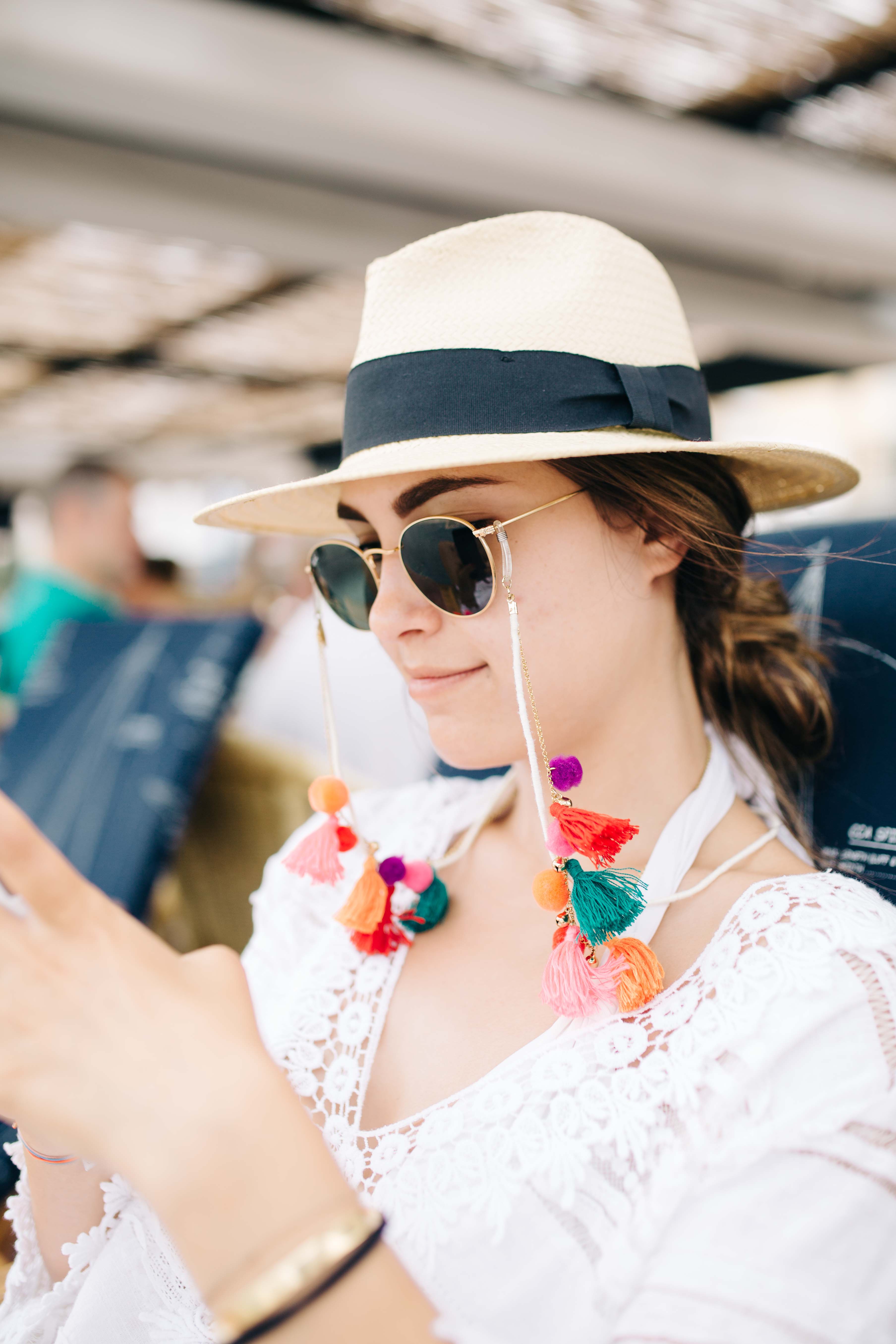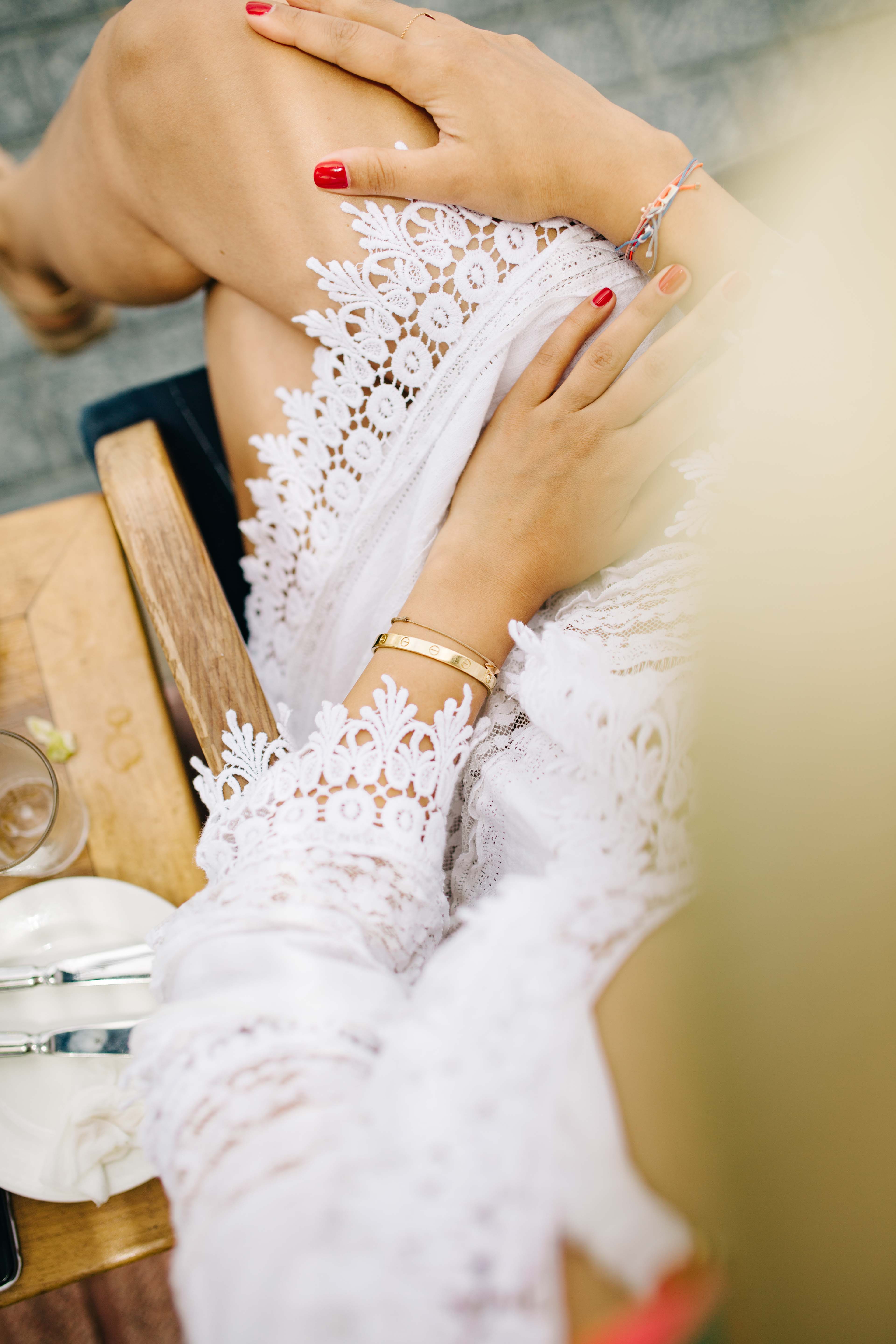 Later on, we took the road up north and made several stops on the way… Highly recommendable and picturesque places for stops are Deià, Valldemossa and Sóller. We also found a very cute beach at the very north in Can Picafort, but unfortunately it was too windy to fully enjoy it.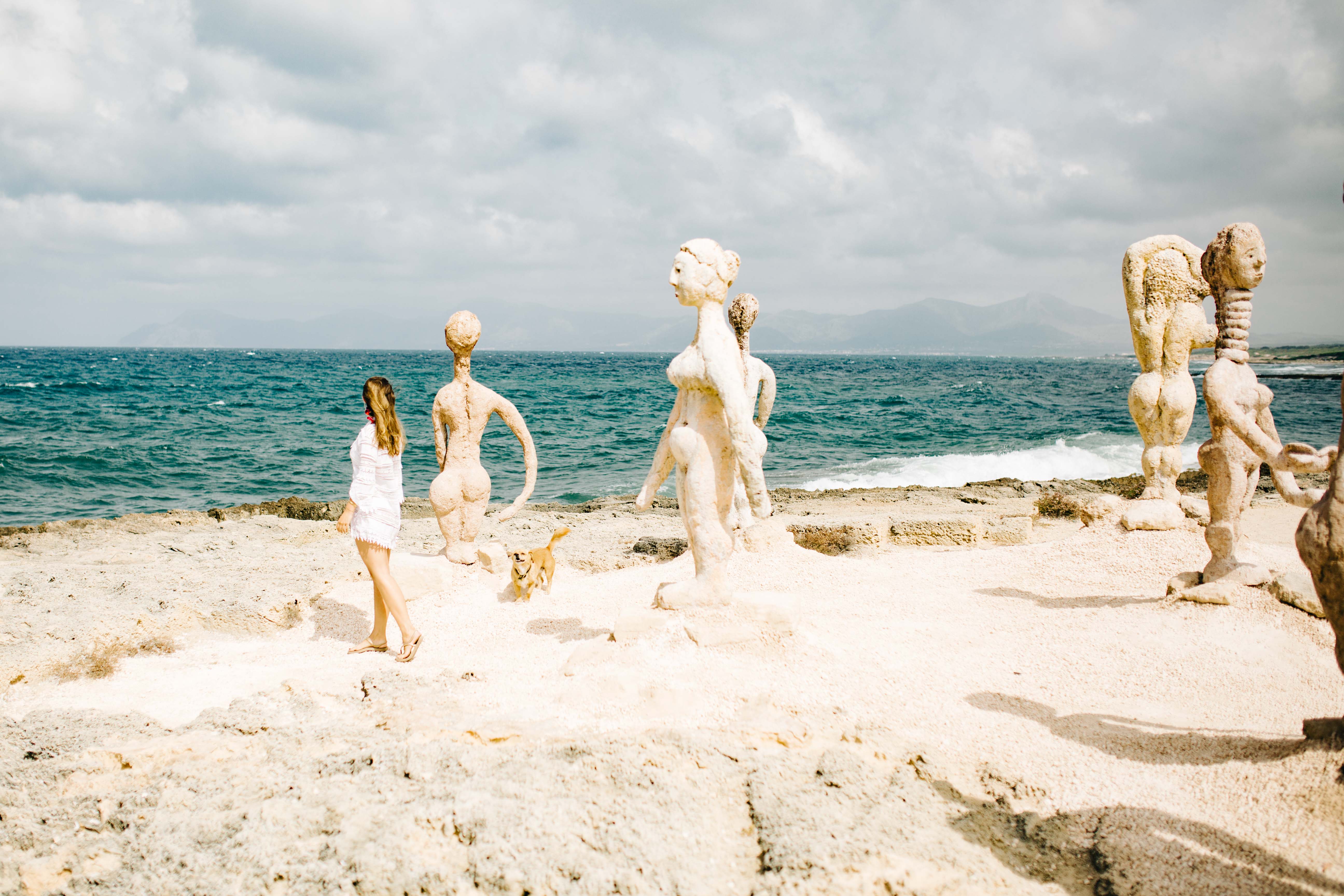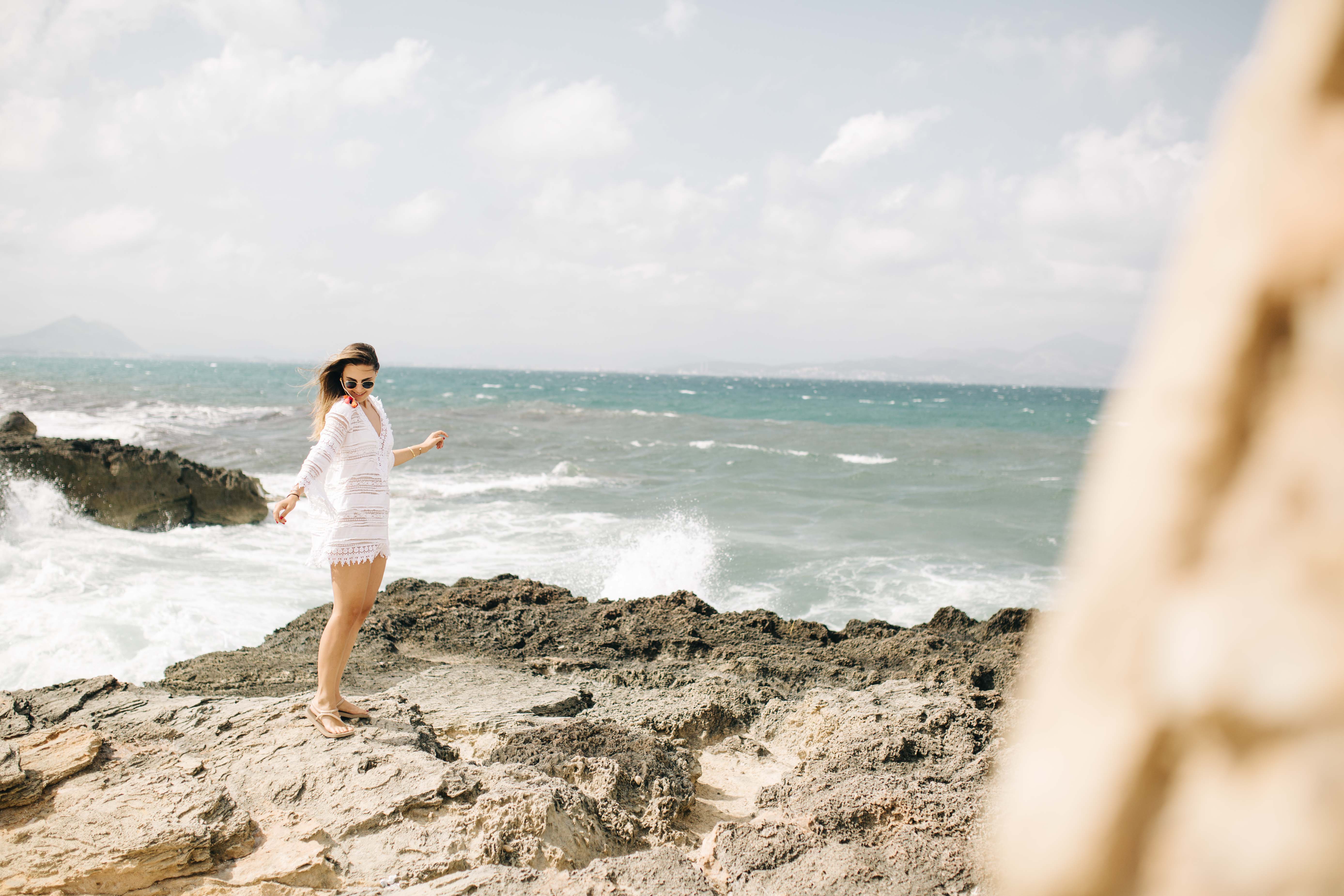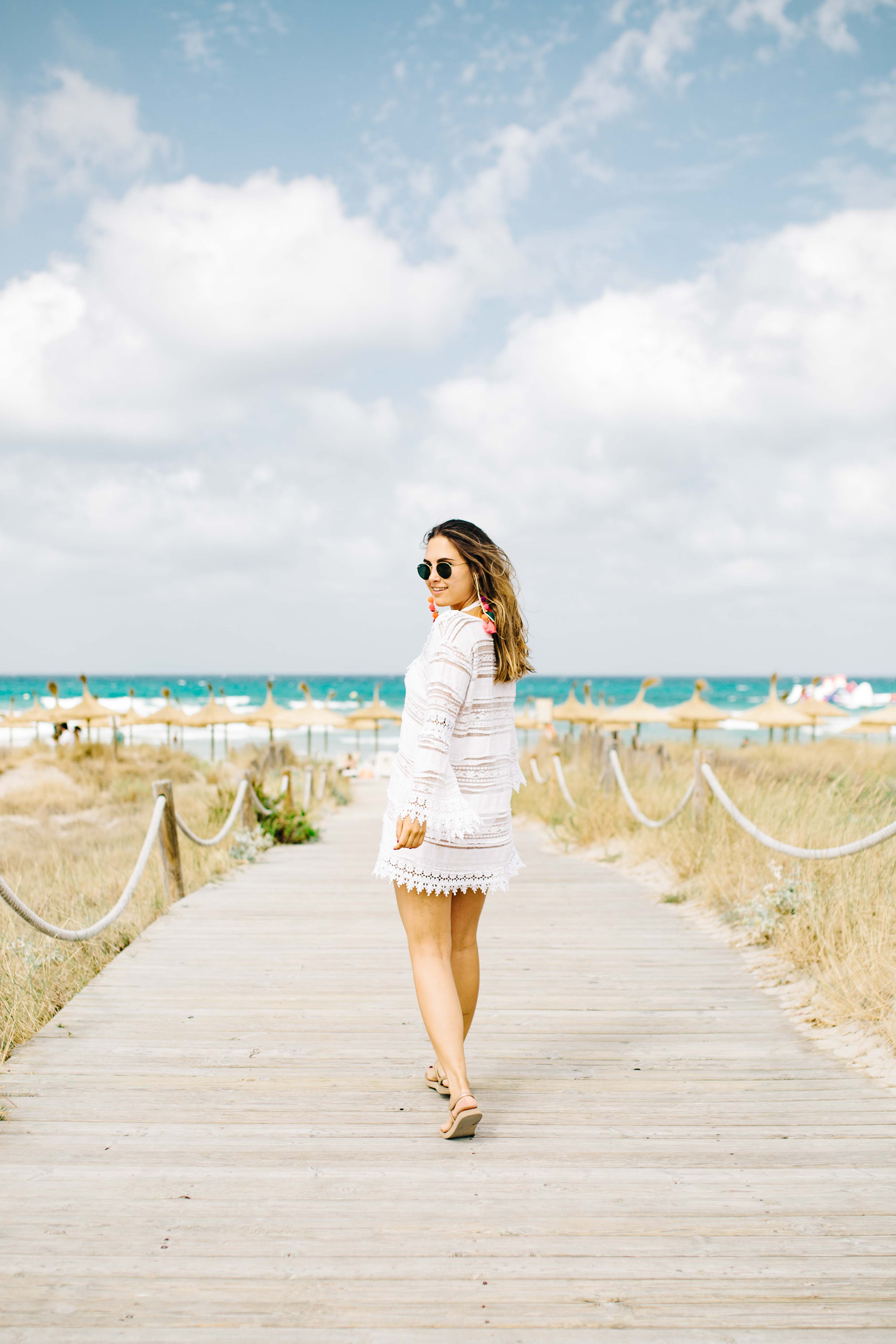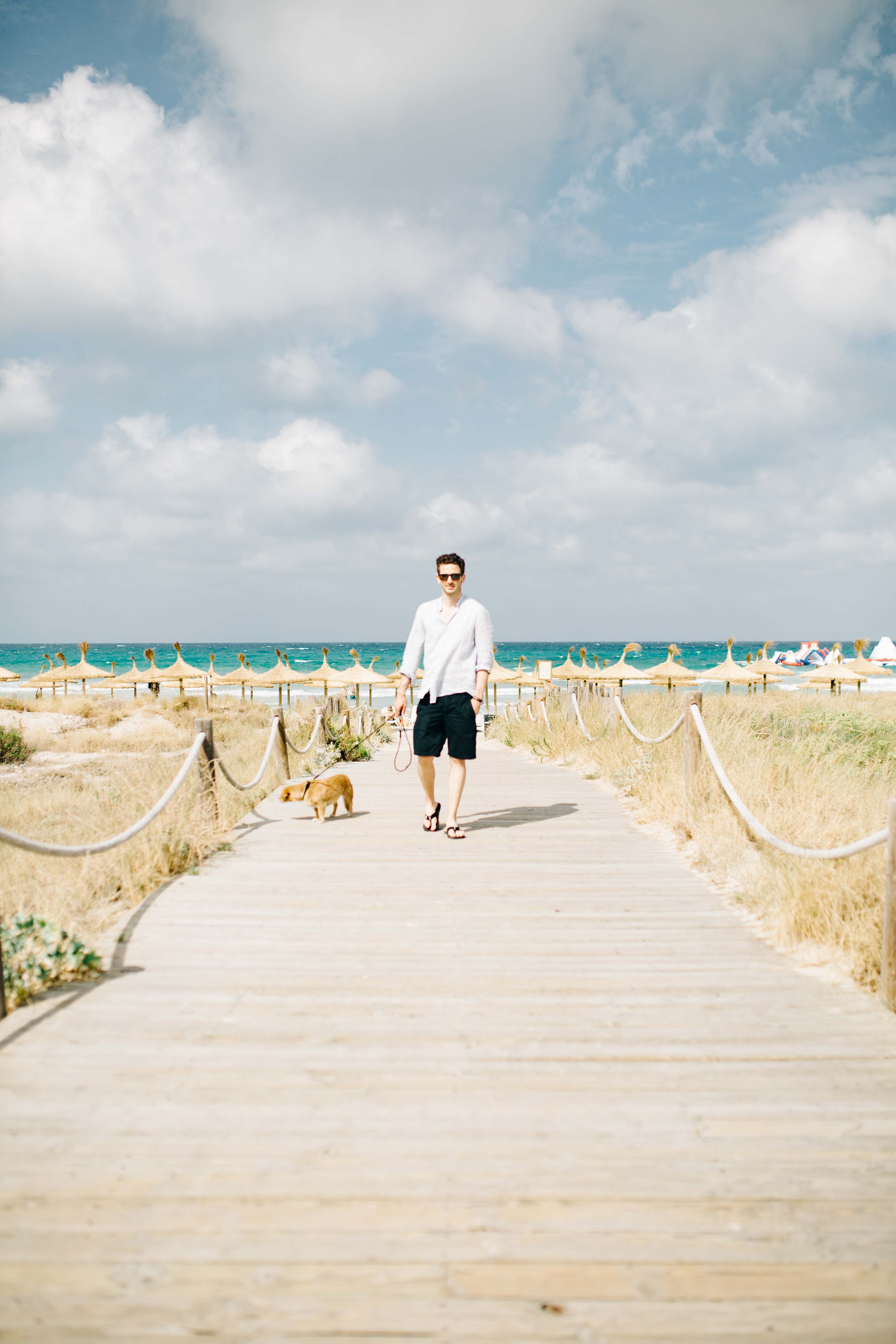 ---
Cap de Formentor
The last stop on our trip was Cap de Formentor. Although I've seen so many amazing  pictures taken at Cap de Formentor prior to our holiday and knew what to expect, this place left me speechless. To be honest – the pictures don't do its justice. If I had to name one spot in Mallorca that seriously took my breath away, then this would be it. The high cliffs, the ocean, the road up there… you don't know where to look first. It's nature at its best! Make sure to go there for the sunset – it's unbelievably beautiful and you'll be rewarded with the most scenic view.
It's been my first time in Mallorca, but definitely not the last. We hope to be there next year again – there are still so many things on our bucket list we'd like to do there! Have you ever been to Mallorca and found some must-visit spots? I'd love to hear about them in the comments!
---
Location: Mallorca
Photo credit: Patrick