Wow-Brows in 4 Steps
One of the most frequently asked questions I receive from you guys in terms of beauty talk is regarding my eyebrows. I always feel super flattered when someone tells me I have nice brows, and immediately thank my Mom for saving me from one of the most common mistakes when it comes to brows: over plucking.  This being said, I was also quite lucky with my brow genes (and an overprotective Mom), but no worries: There are some little helpers that can turn an average brow into the perfect frame of your face. 
Also, if you're not blessed with natural thick brows and would like to change that, you might want to check out this post.
So let's talk brows, shall we?
Full and bold brows have become one of the most sought after looks the past years, and are considered a symbol of beauty these days (thanks to Cara Delevinge, Lily Collins and co). I personally think brows give a face character – no matter if they are full, long and lean, or arched. Everyone has to find their own brow style and learn how to work with it. My recommendation if you are not sure about your brows: Stay away from the tweezers and treat yourself to a visit at your local brow bar. They'll know what style fits you best and can show you tricks on how to style them. Rule of thumb: Your natural brow style fits best to you.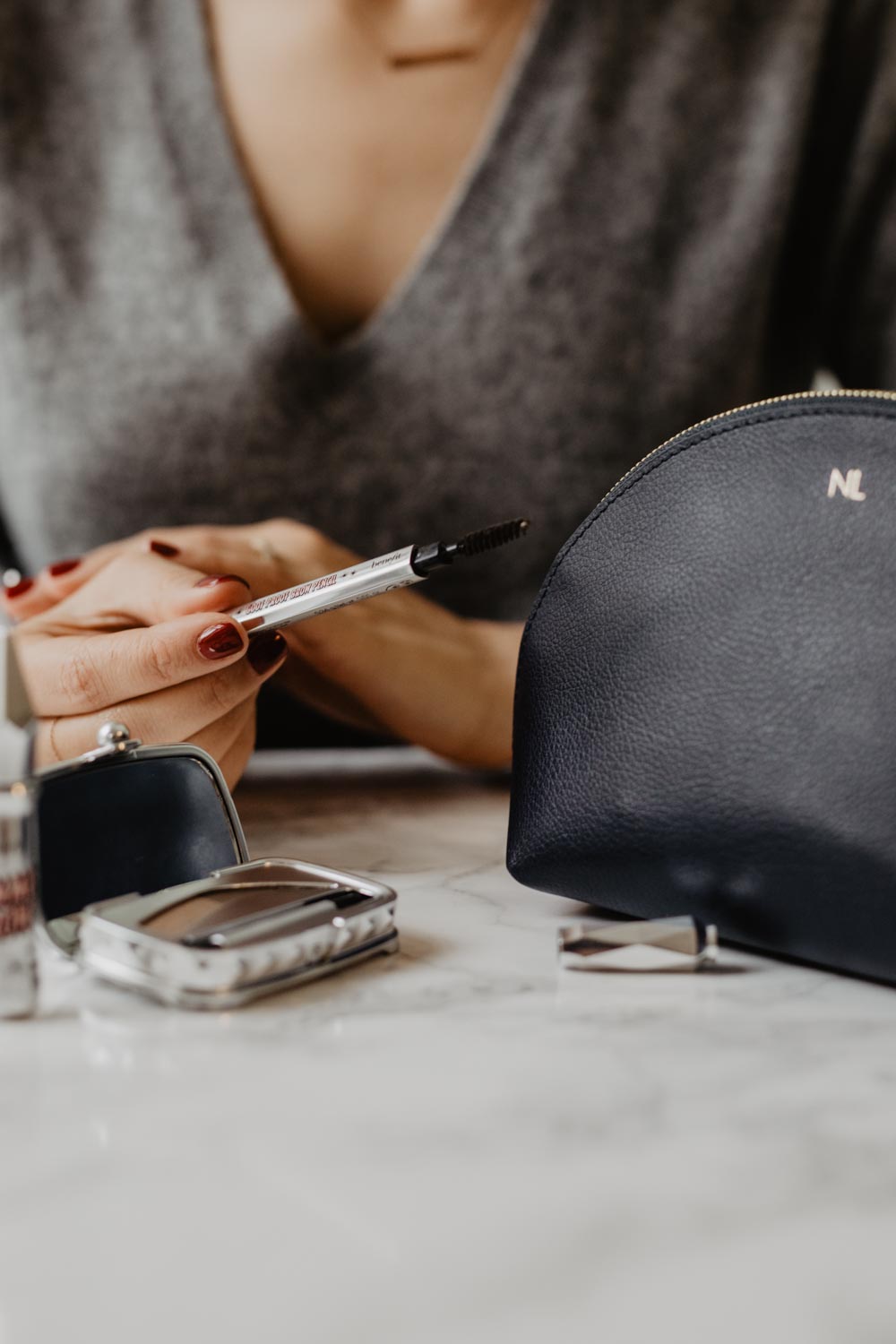 Over the years (and following different trends) I've tried and tested various brow products, and found myself returning to one brand when it comes to brows: Benefit Cosmetics. The brand is really big in the brow world and definitely knows what they are talking about: Brow products have been part of their product range since 1976.
I've always admired their special packaging and whenever I found a place that sold Benefit products (which was pretty rare in Austria up until a couple of years ago), I had to stop and check out their new products. Benefit's Brow Zings kits are a staple in many makeup bags and the introduction of the Gimme Brow products a couple of years ago revolutionized the brow world. No wonder everyone is loves their products!
Here is my easy 4 step guide that will show your brows' full potential:
Step 1: Brush it up
The first thing I do is comb up my brows to see where they need to be filled in. Also, the brushing gives the brows more volume and a wild look, which I personally like very much.
To comb up my brows I'm using the brush at the end of the Goof Proof Eyebrow Pencil.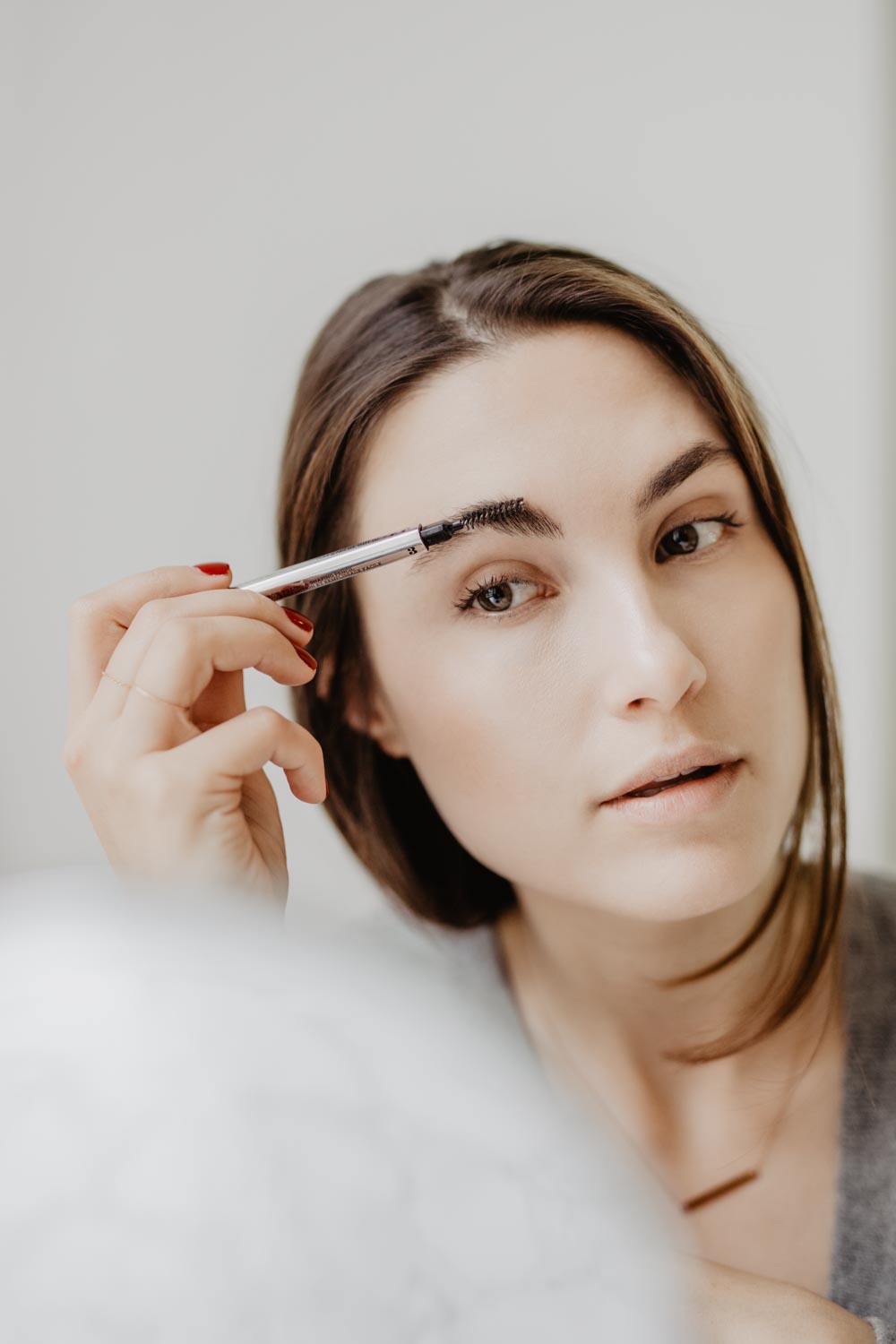 Step 2: Fill the gaps
Now, there's lots of products which are suitable for this step. When I have time and want to do my brows very properly, I'm using the Foolproof Brow Powder. This kit comes with two shades – a lighter one, and a darker one. I use the lighter shade from the front of my brows until the arch, and from there on I use the darker shade until the end of the brows. The formula of the brow powder is super smooth, which makes it very easy to apply and gives the brows a soft finish.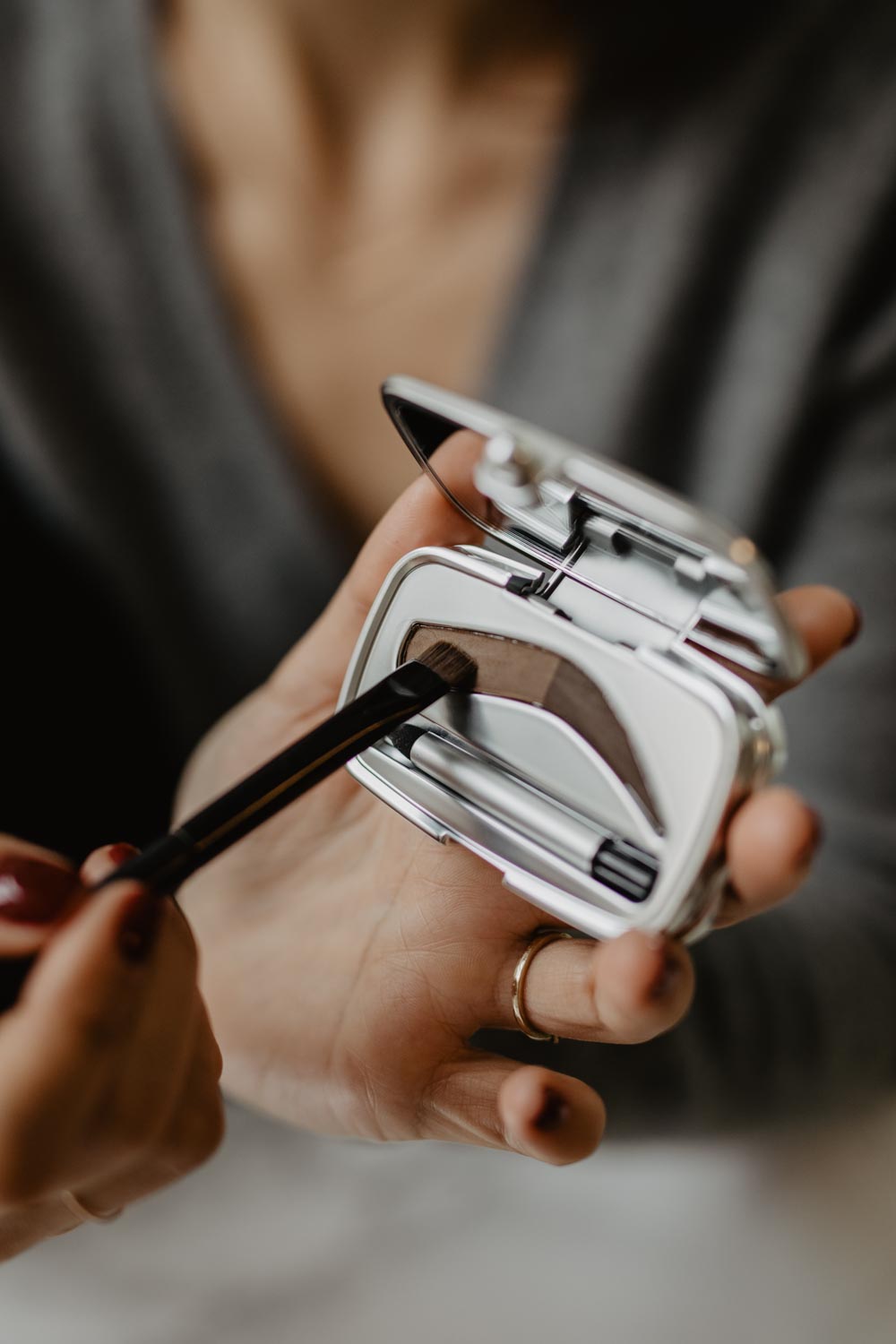 Step 3: Add detail
If I want my brow game to be extra strong, I'm adding a little more fullness to the front for that supermodel thickness. For this step I love using the Goof Proof Eyebrow Pencil or the Precisely, My Brow Pencil, if want my brows to be very accurate (the second pen is a bit thinner than the first). All I do is draw tiny hair right at the front towards the nose, and then I'm also adding a little bit more density to the tail. Since my brows are not 100% identical, this is a great way to make them even.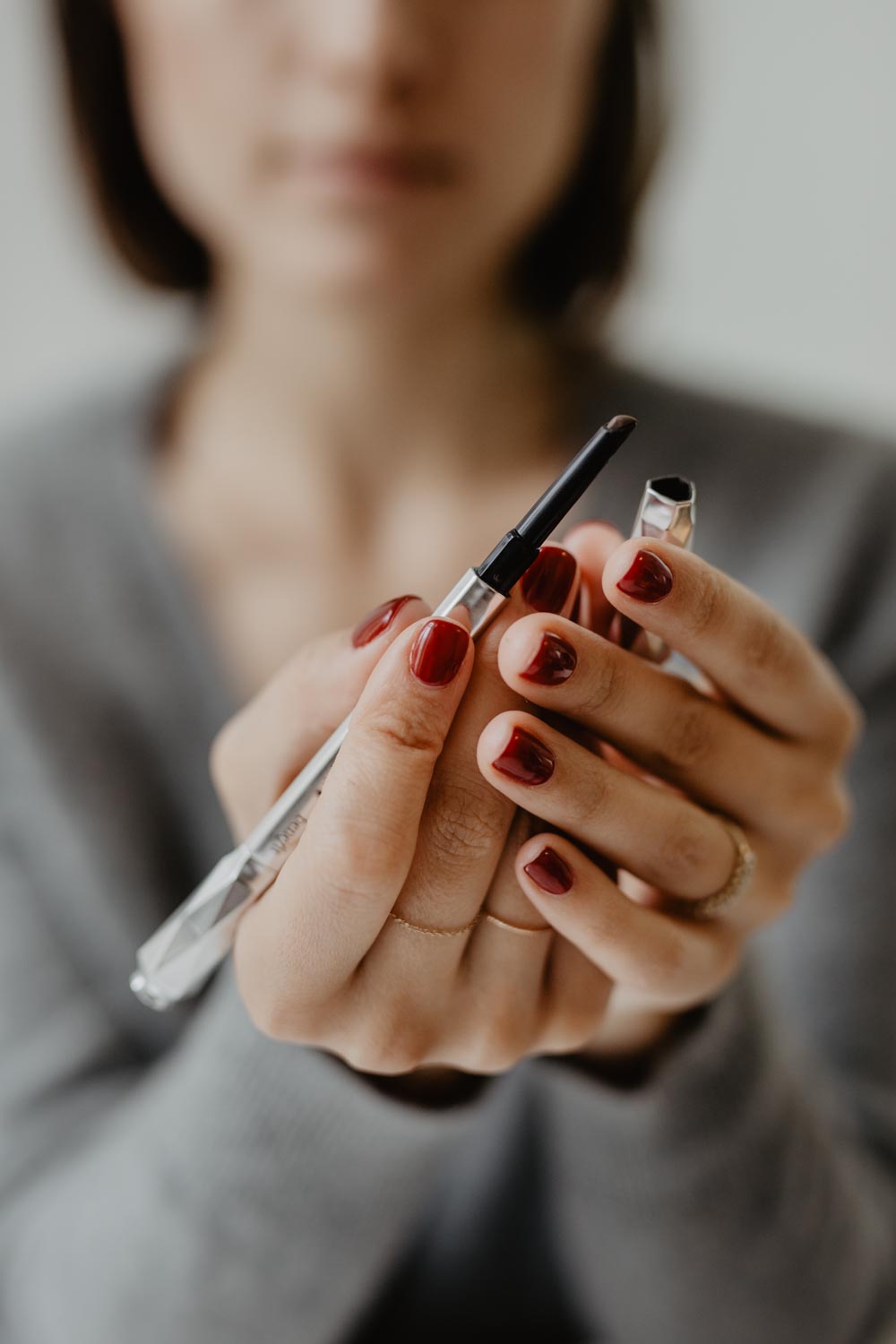 Step 4: Fix it
As a last step, I'm using 3D Browtones gel to finish the look by combing up the hair. It makes sure everything stays in place for hours and gives the brows additional volume. On days with little to no time in the morning, or whenever I want my brows to have a very natural look, I'm using the 3D Browtones gel only. It has just the right hue of color, adds volume and brings the brows in perfect shape immediately.
Editor's note: I've been using the Gimme Brow gel instead of the 3D Browtones gel for the longest time (I re-stocked it at least 3 times), but it has just recently been recalled by Benefit and pulled from the shelves, because apparently it has not me the highest levels of quality. Good news is: There is no need to worry – if the product was used only where it's intended (aka on your eyebrows), it should not cause any physical harm. However, you can return your Gimme Brow product very easily: All you have to do is take the brow gel to the original retailer and you'll be issued a full refund.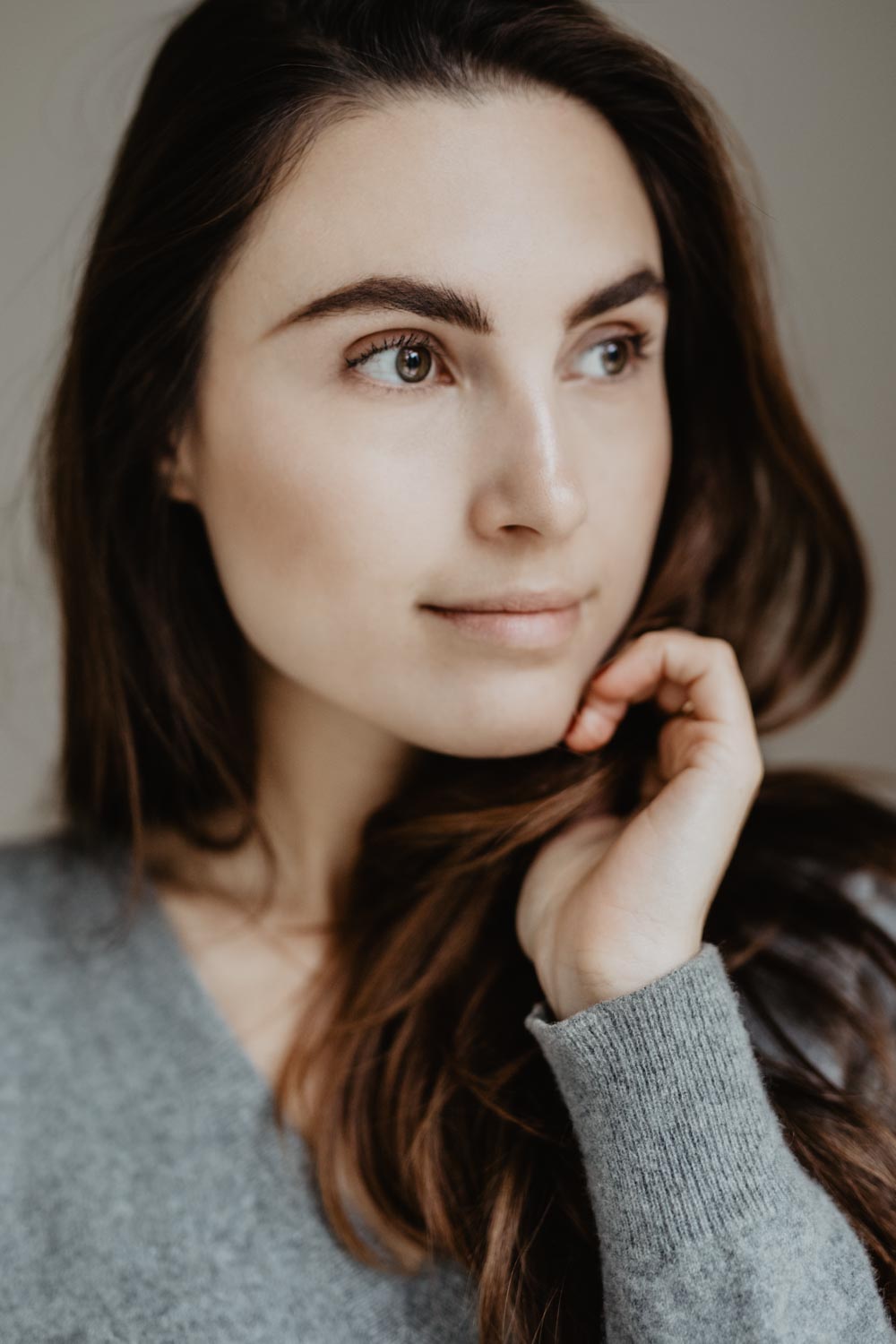 ---
*this post includes PR samples
Products used:
Benefit Foolproof Brow Powder (color 03 – medium)
Benefit Goof Proof Eyebrow Pencil (color 03 – medium)
Benefit Goof Proof Eyebrow Pencil (color 03 – medium)
Benefit 3D Browtones Gel (color 04 – medium)