48 Hours Before The Wedding
It's official: The wedding countdown has begun. It's a little less than 48 hours until our wedding ceremony and I'm starting to feel all the feelings over here. One of my best friends just asked me how excited I am on a scale from 1 to 10, and to be honest: 10 doesn't even do.
Do you remember the feeling you had as a little kid before Christmas? When you almost couldn't sleep anymore because you were to excited and wanted to stay up all night to make sure you're not missing any minute of what's about to happen? This approximately describes what I'm feeling right now. It's a thousand butterflies on the loose in my belly and I just can't stop smiling. The next minute I'm close to crying (ok. I am legitamately crying) because of a lovely text message or because I see something cute on TV. I guess it's getting real… and that one day Patrick and I have been talking about and over and over again for more than a year is finally about to happen.
The fact that I have time to type these lines right now makes me a little proud – because this means everything is running as expected (aka as we hoped it would). I actually wish I had more tasks to do today because now that I have some extra time for myself I don't even know what to do with it and I'm getting slightly nervous. Tomorrow will be a big day already because we'll be building up everything for the wedding, so except for a hot bath followed by some beauty sleep there's nothing on today's agenda anymore.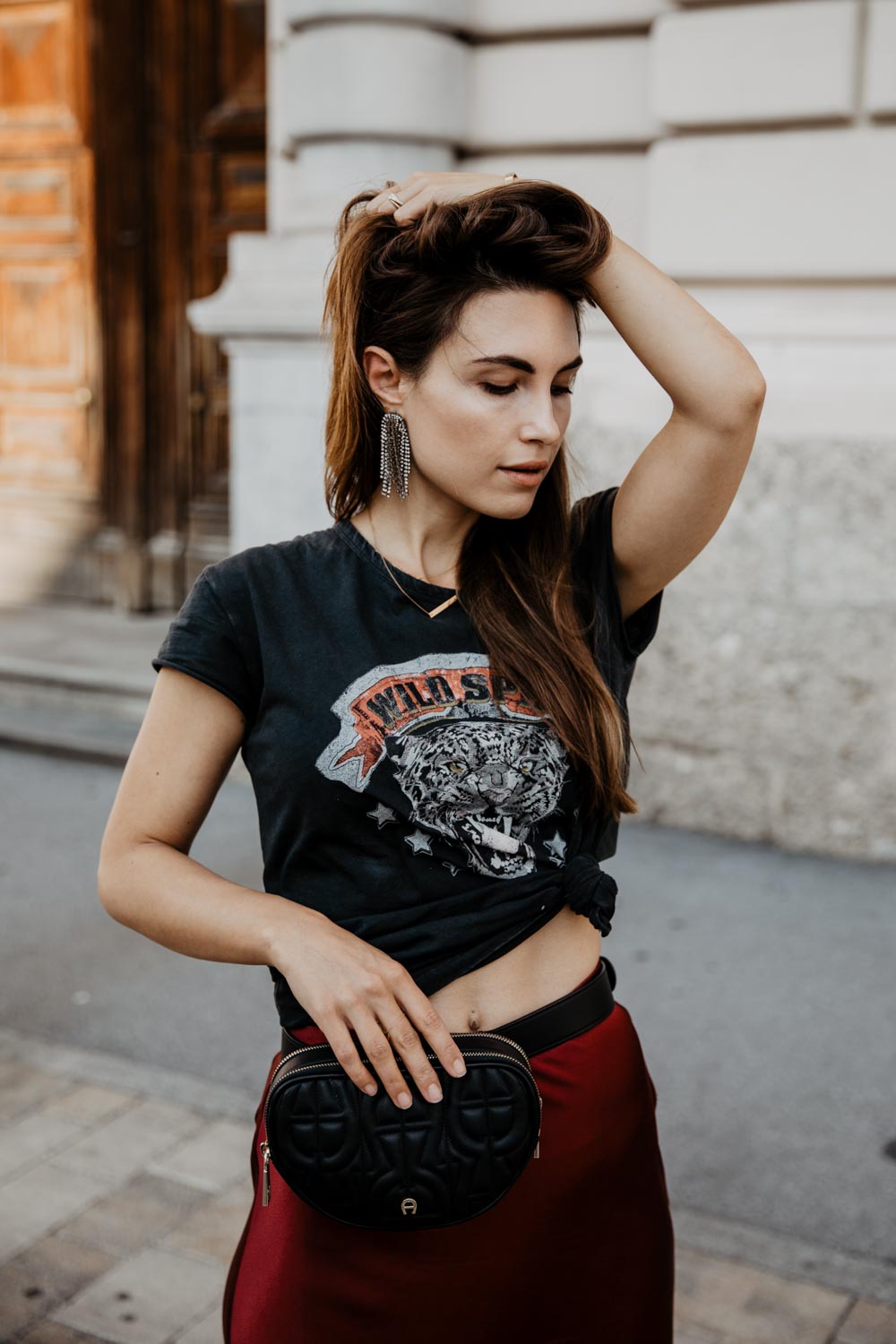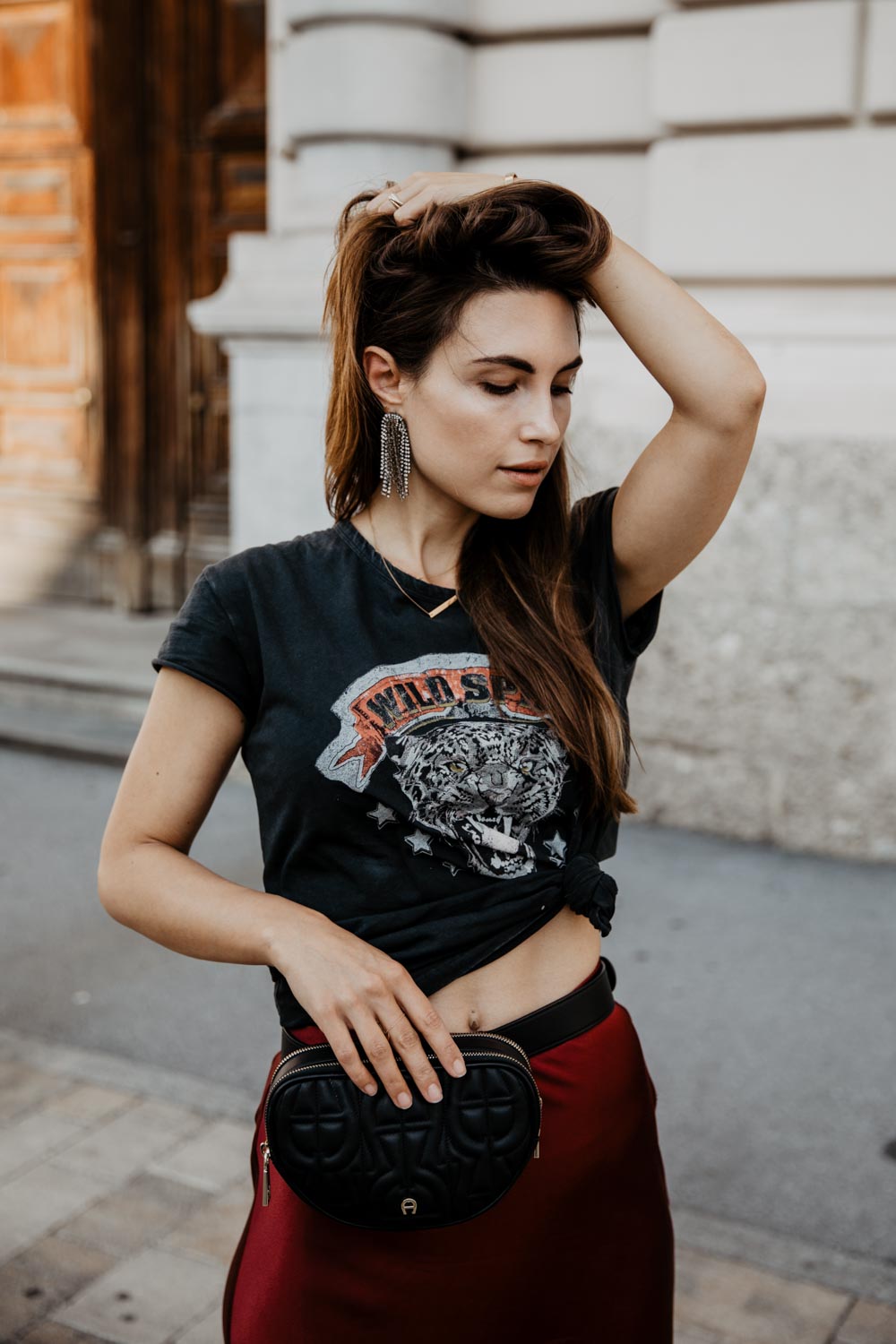 After riding the rollercoaster of emotions from being exhausted, to overly excited, to being drunk on love and on a constant adrenaline-high I've decided that I'm officially ready to let fate take the wheel now. We're way past the point of making menu changes, calming our Moms and worrying about the weather (because the forecast looks fantastic!!). I think I can speak for both Patrick and me when I say that we stoped caring about making our day "perfect", because we're excited about how perfectly imperfect our day will be. Just like the two of us. The stress seems to wash away and the true excitement of marrying each other in the presence of our most loved people from all around the world is setting in. All I want to think of for the next 48 hour is this:
I'm getting to marry my favorite person. We're gonna have so much fun with the people who mean the most to us. We're gonna make memories that will last a lifetime.
Those are the three things this wedding is all about to me. And guess what: Those three things will happen in sun or rain, with perfect flowers or none, with my hair in a bun or open, even a full 30 minutes later than our timetable suggests. No matter what the next 48 hours are potentially throwing at us – there's no stopping us from getting married in two short days.
Just in case I do catch a last minute bridezilla-flu, please make me repeat this mantra in attempt to get back into my pre-marital zen mood. K. Thx. Bye!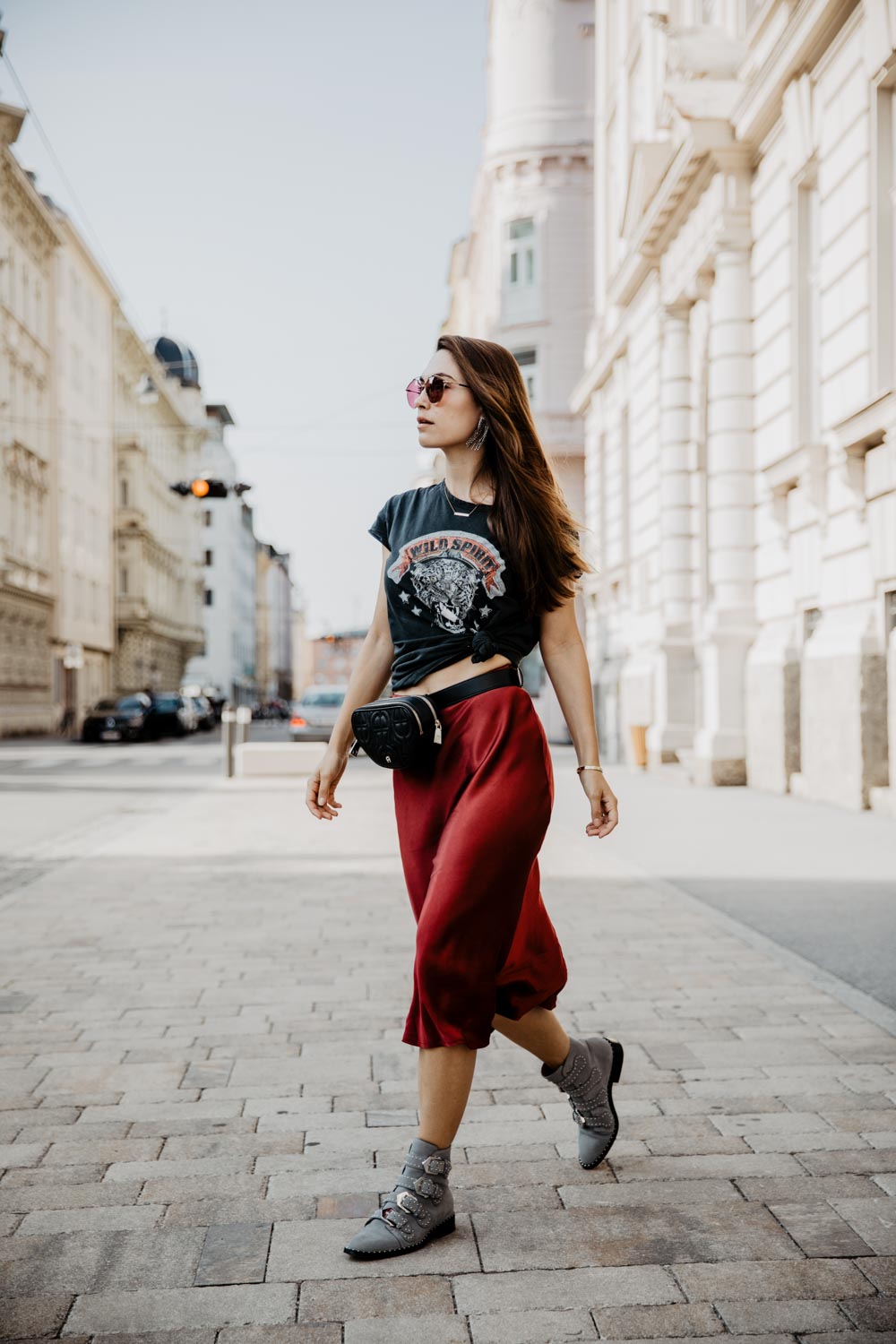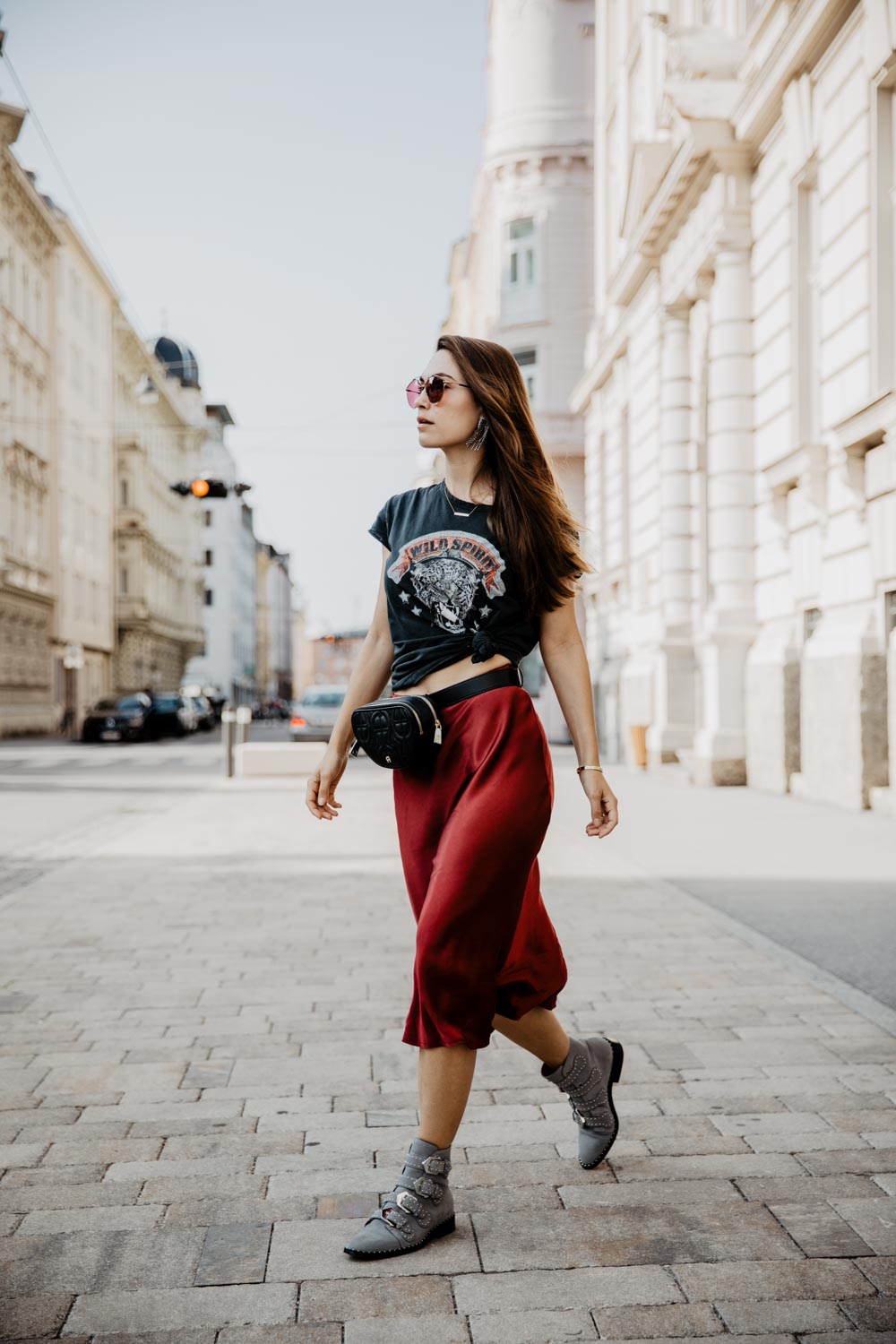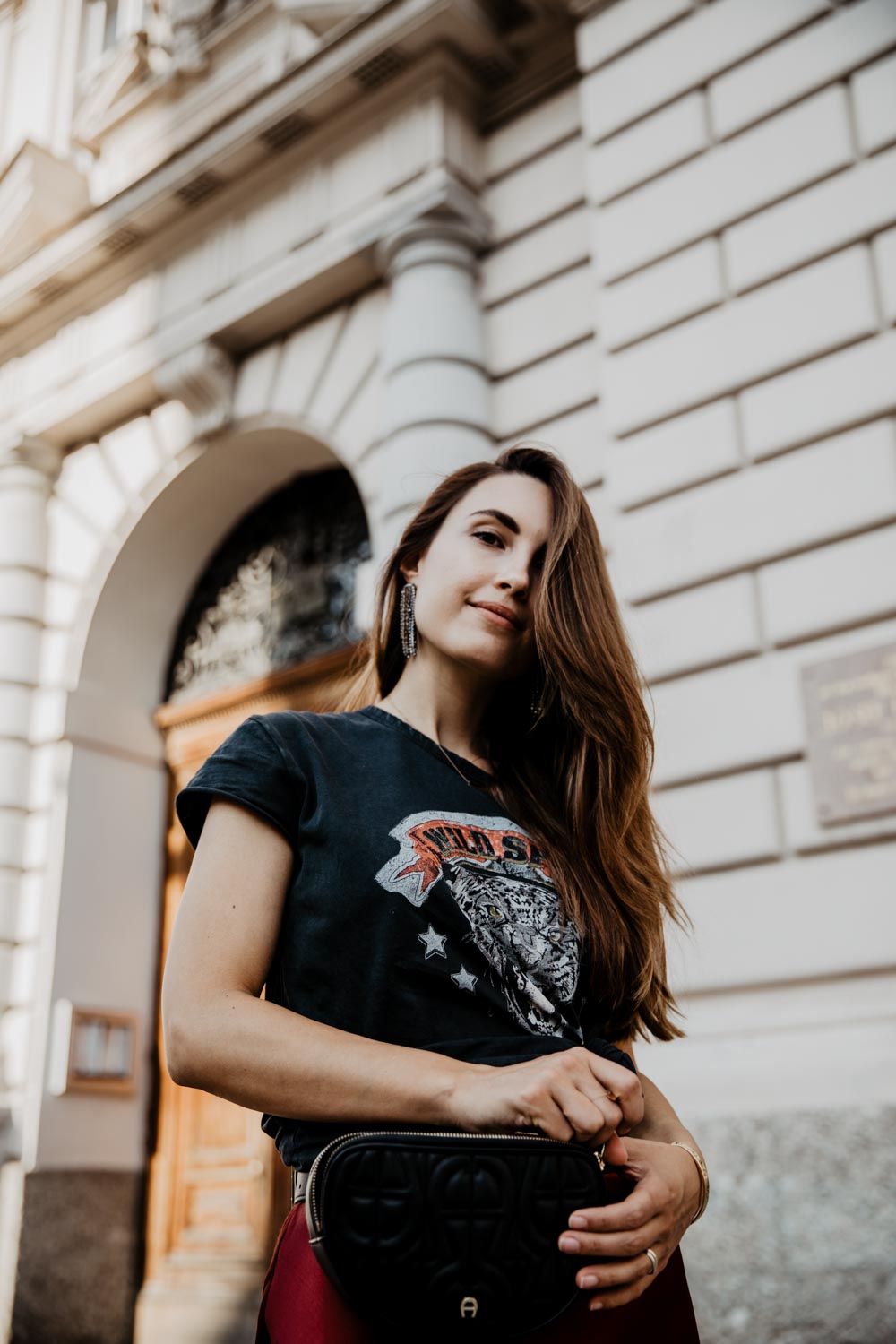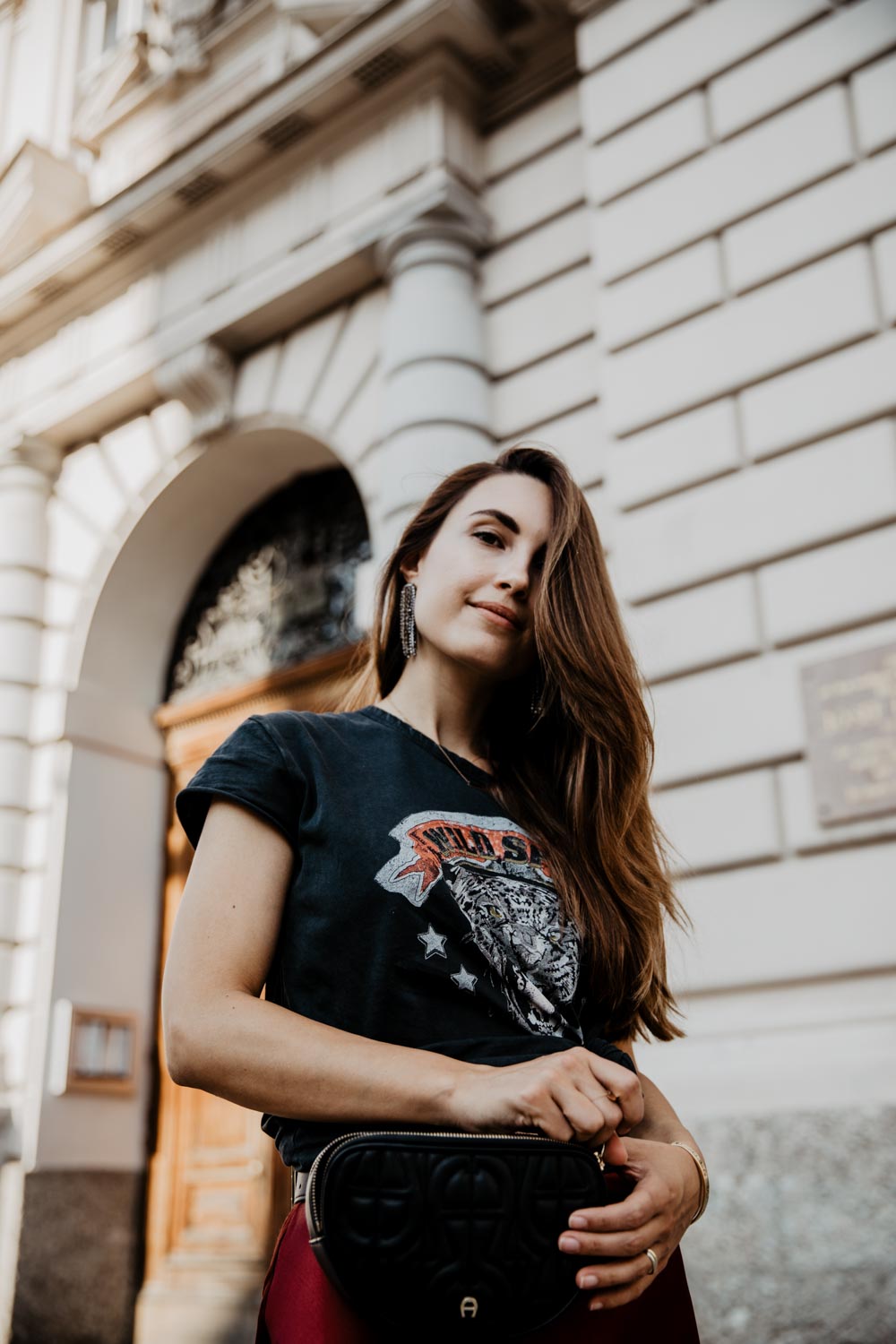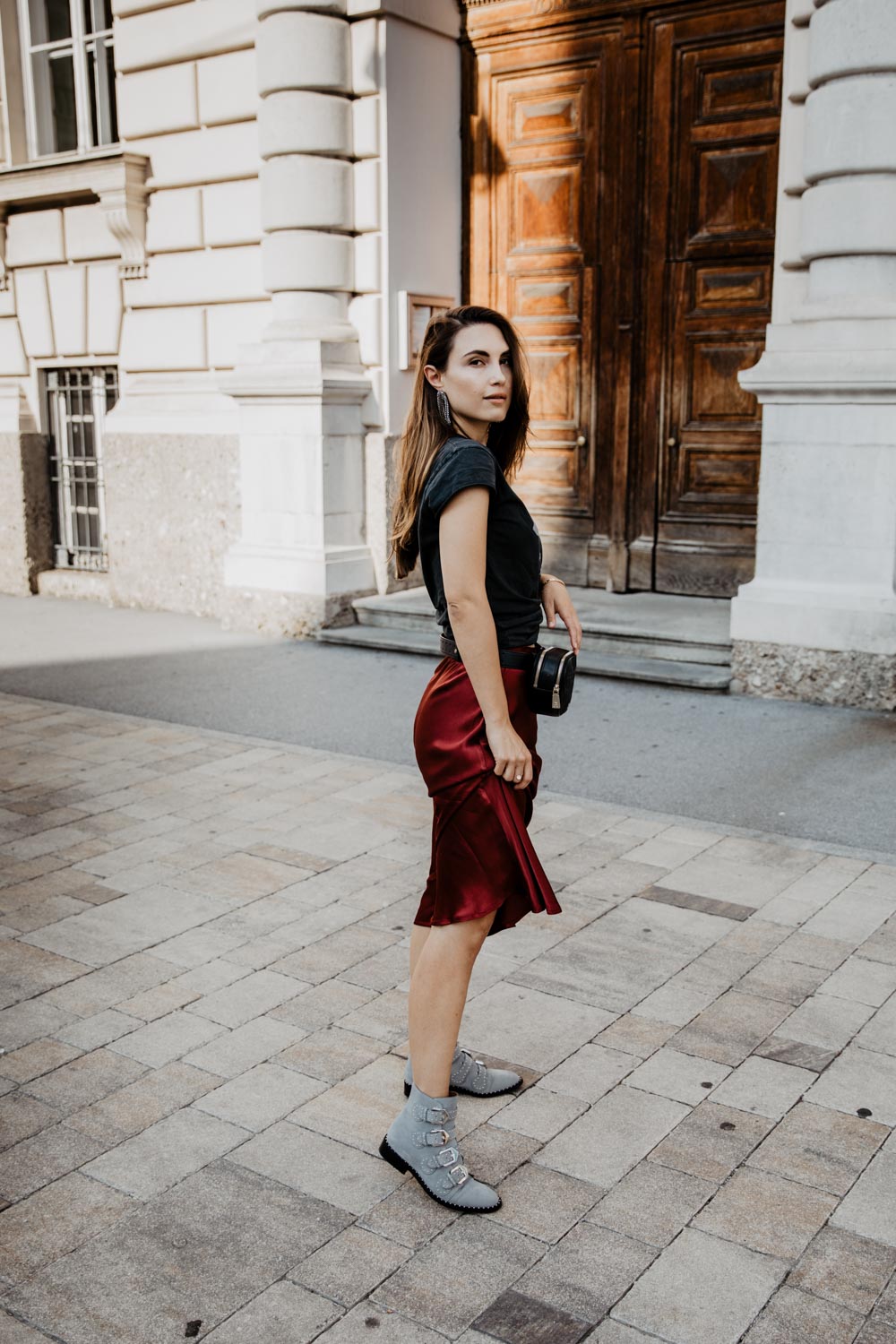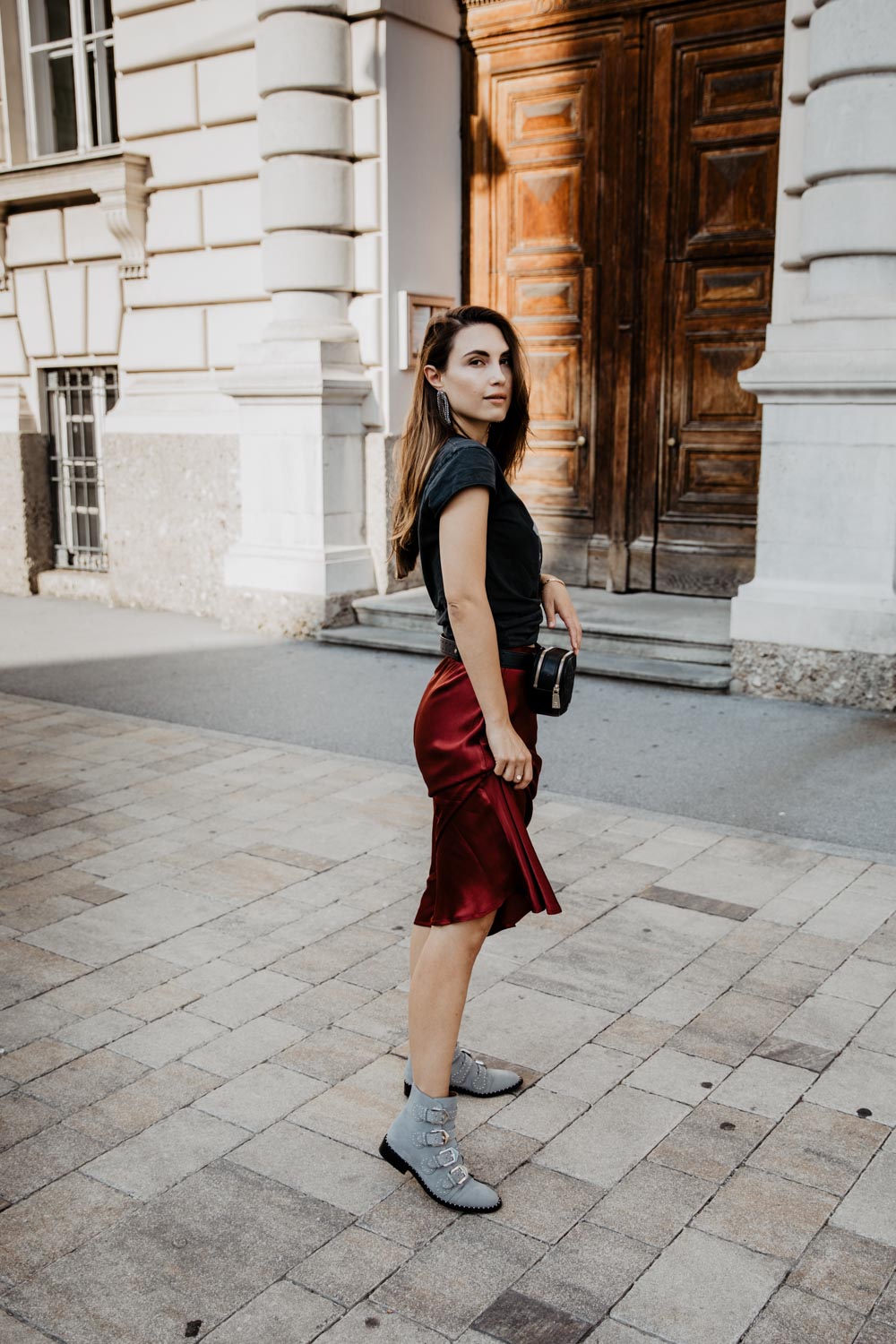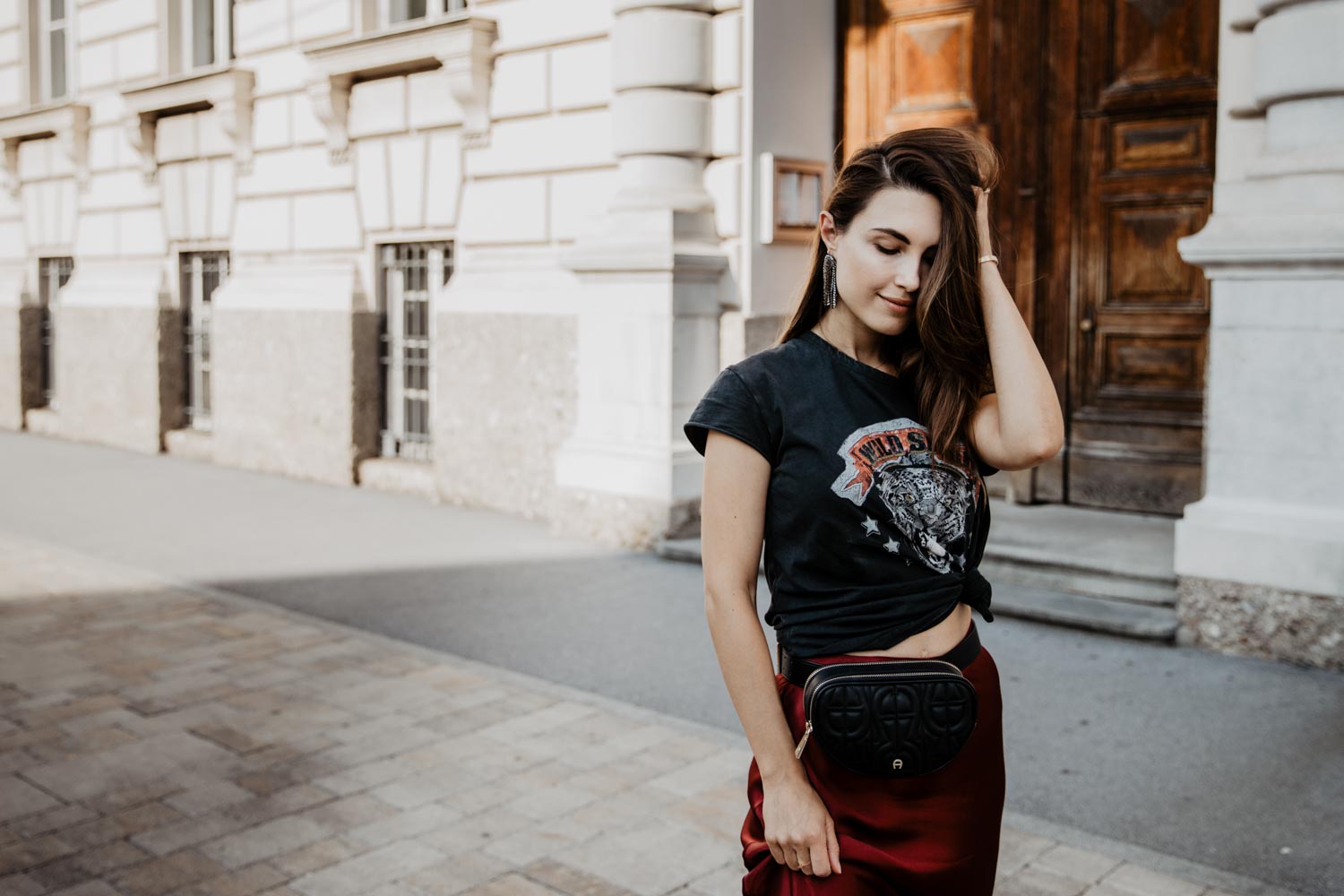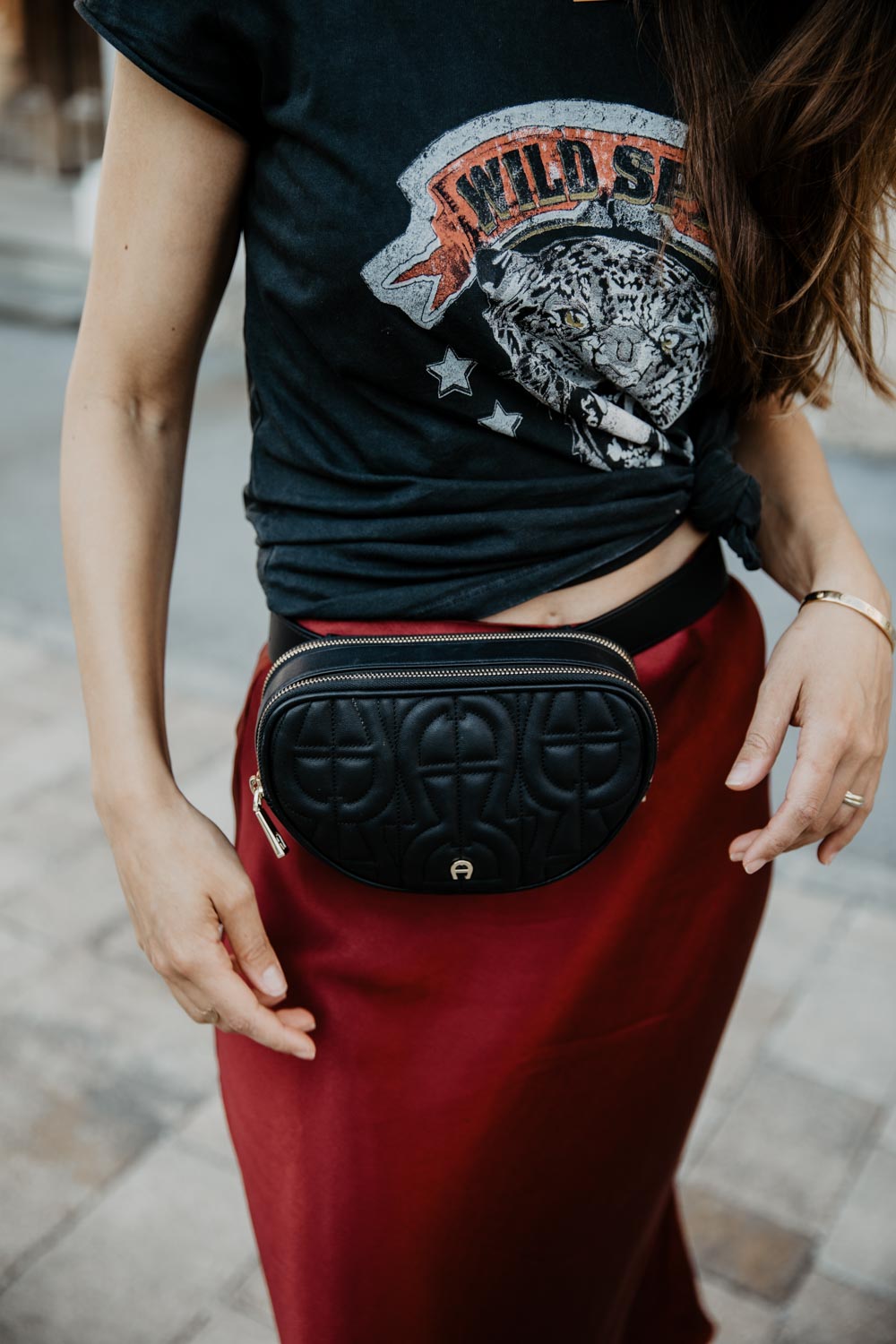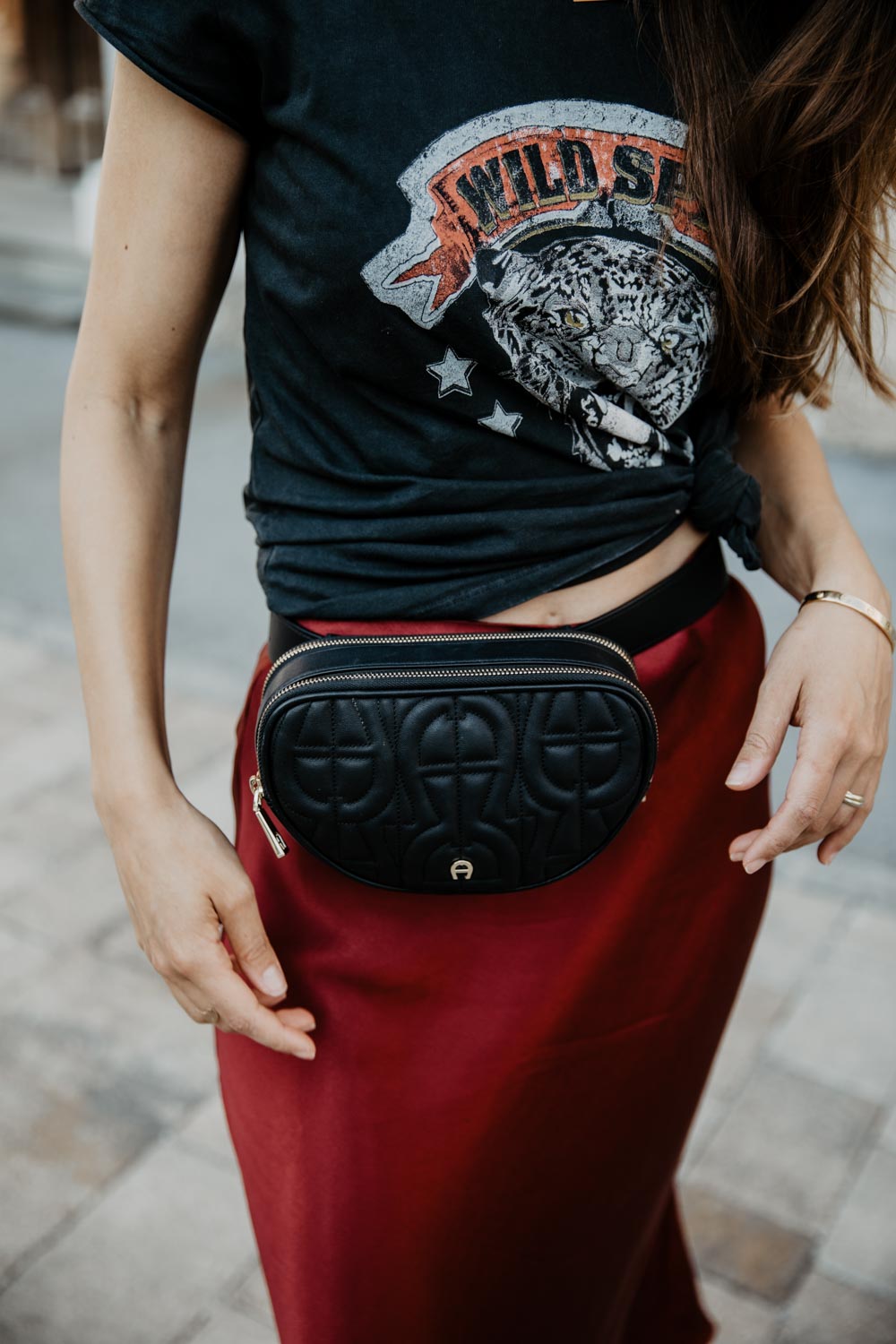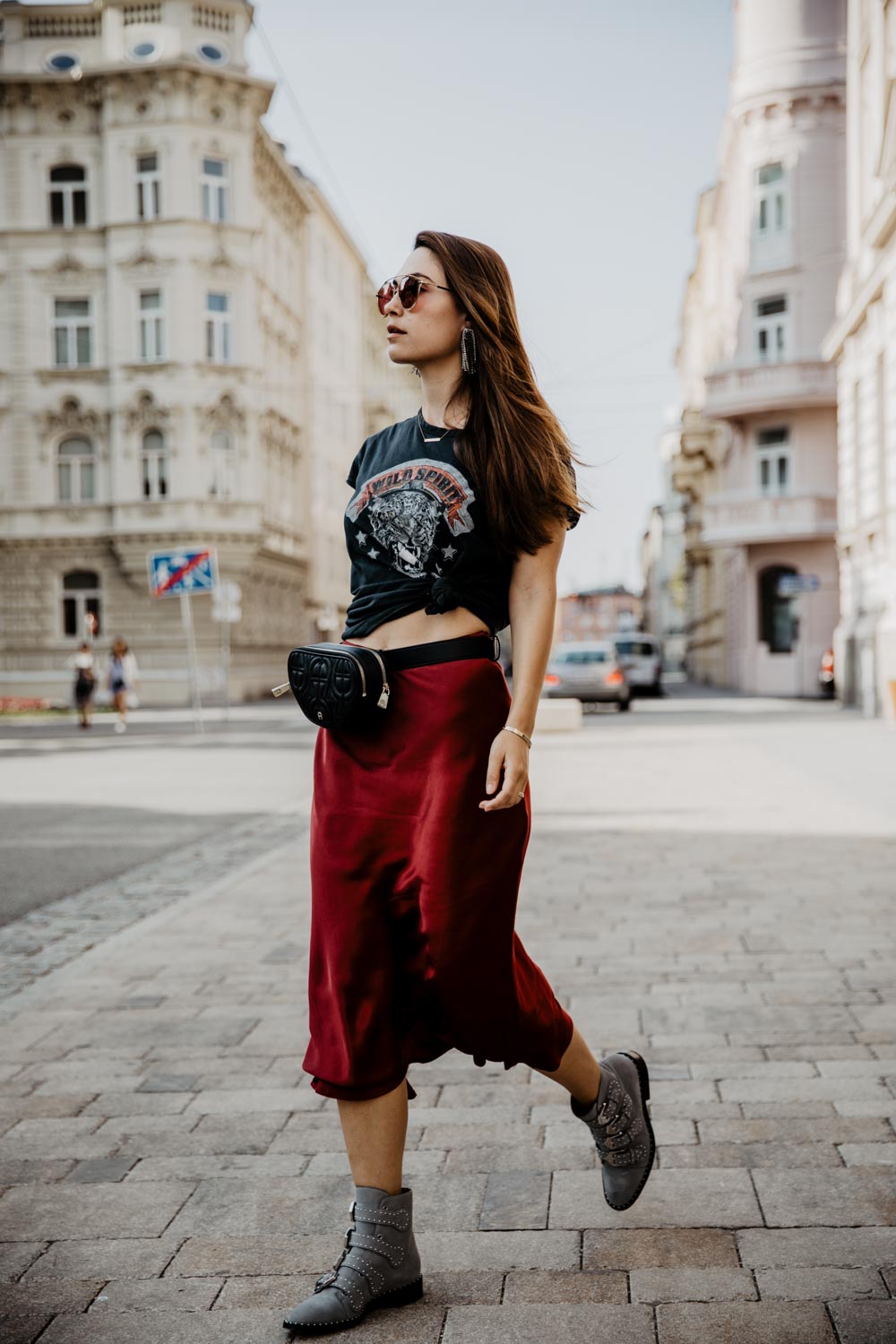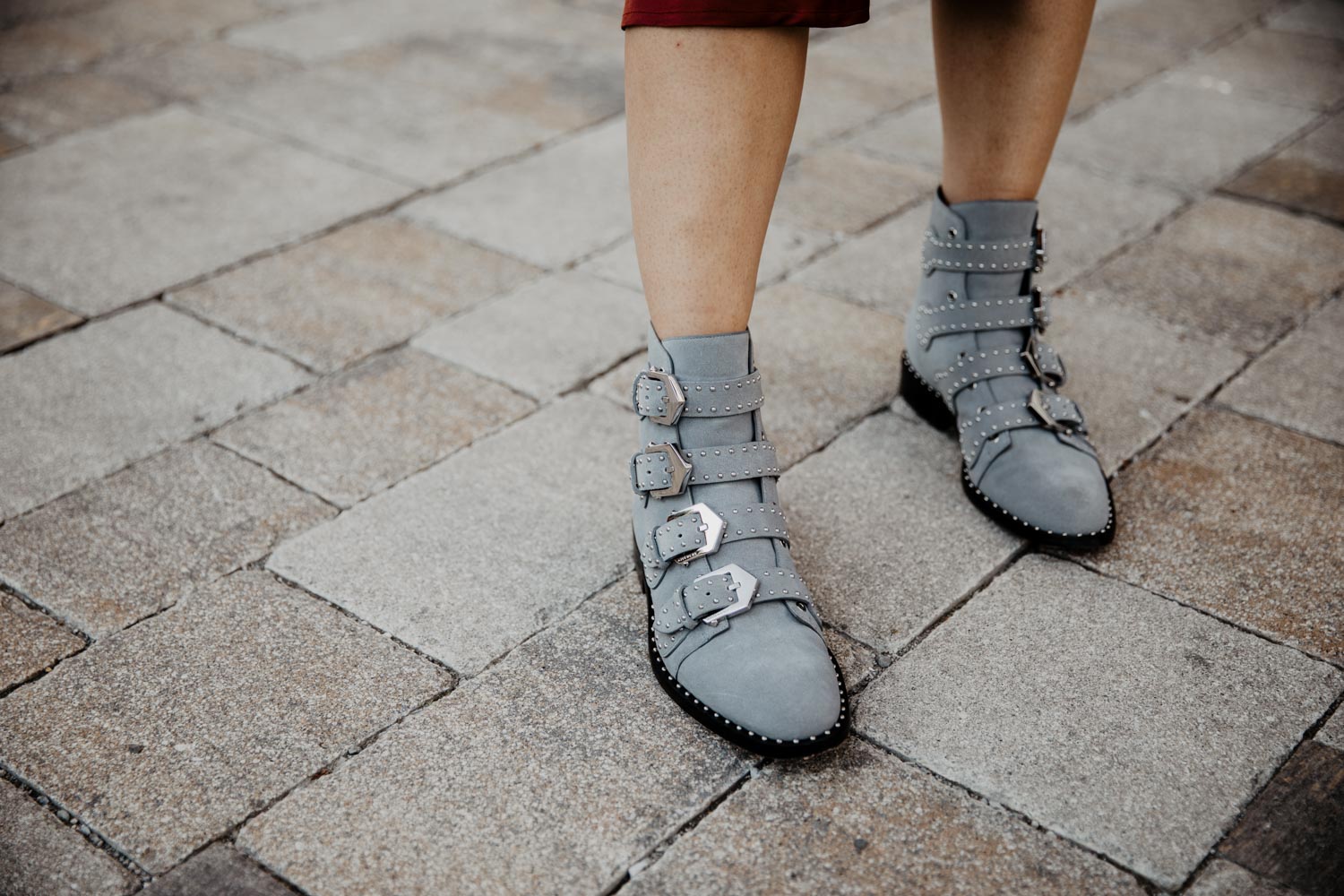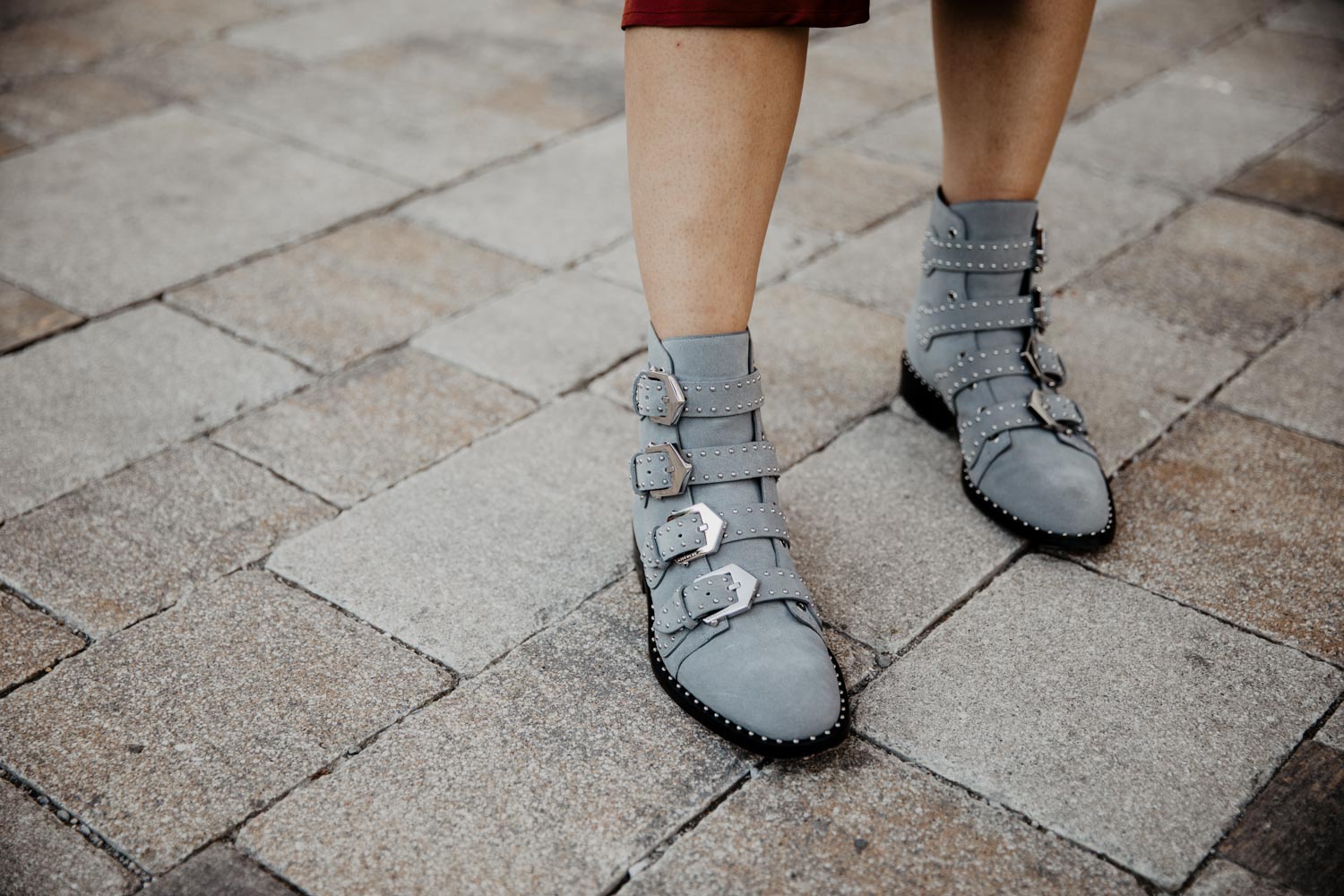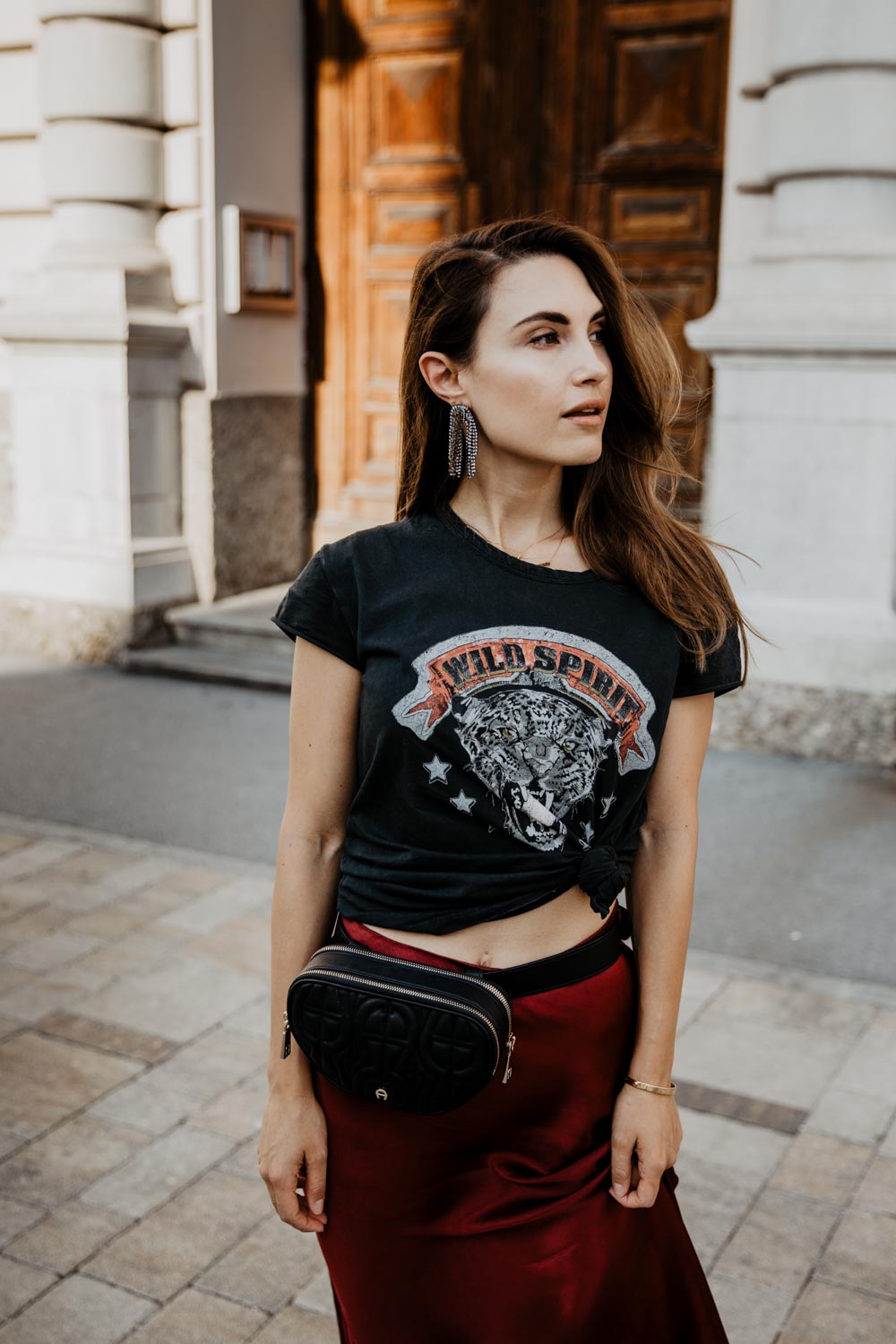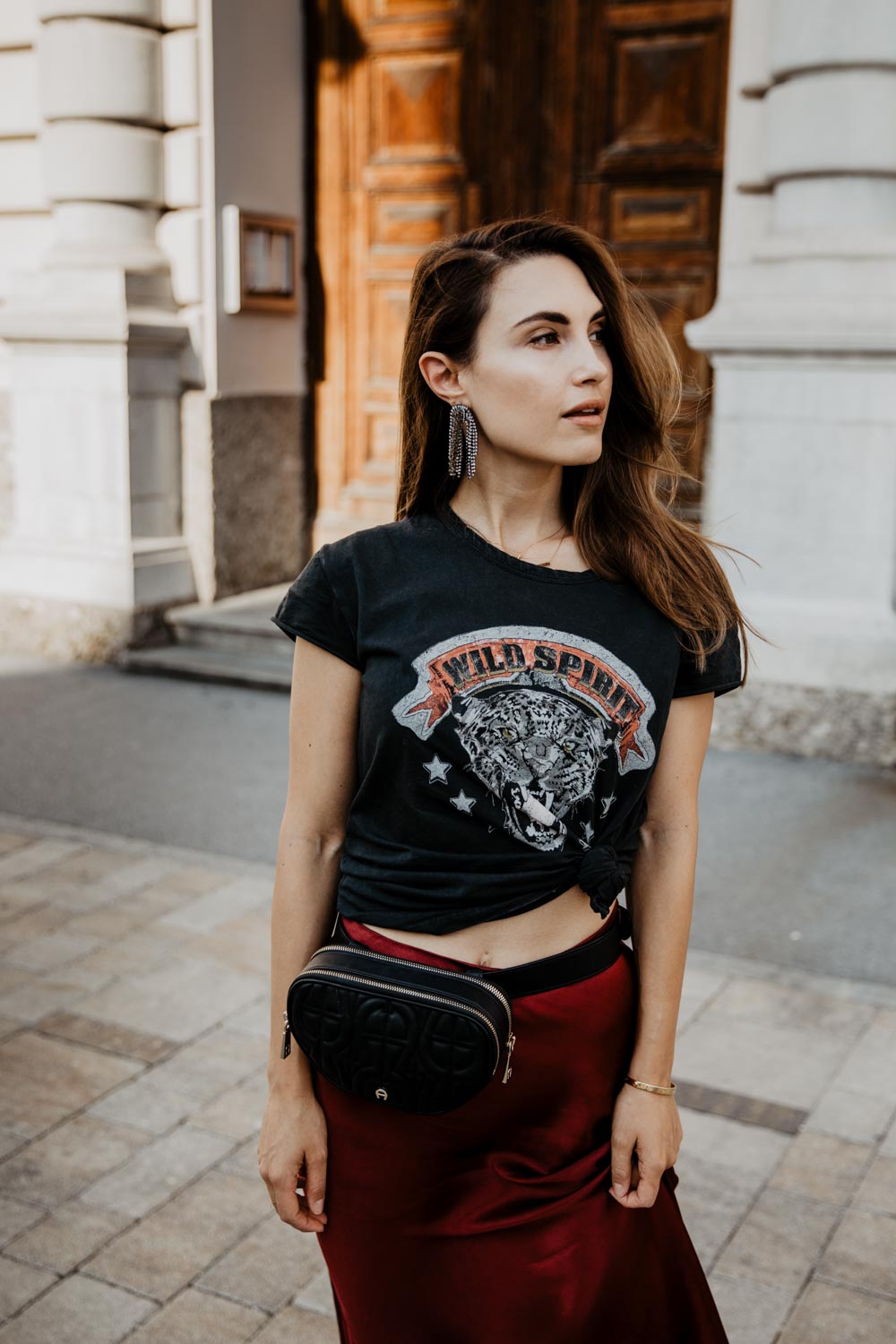 ---
EDITED satin skirt // SET t-shirt (similar here) // Aigner belt bag // Givenchy boots // Mango earrings
Shop the post: