Photography: Our Preset collection is here!
I often get asked how I edit my photos, which I always find very flattering! Truth is, everything I know about photography, I learned from Patrick. He is a self-taught photographer who, over the past 10 years, turned one of his biggest passions into (one part of) his career. So whenever I'm being asked how I edit my photos, the question usually goes out to Patrick, because he's the photographer behind most of my images.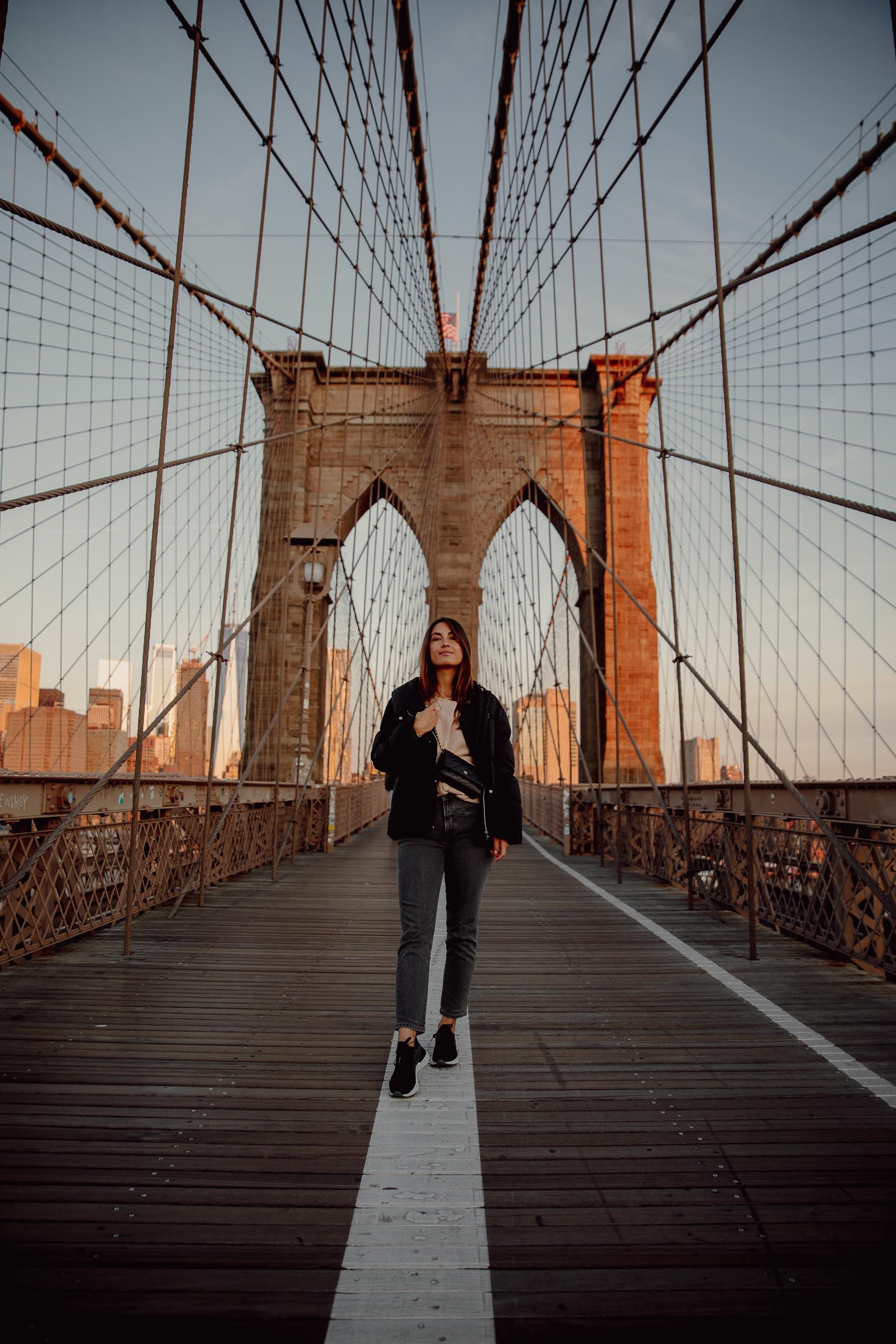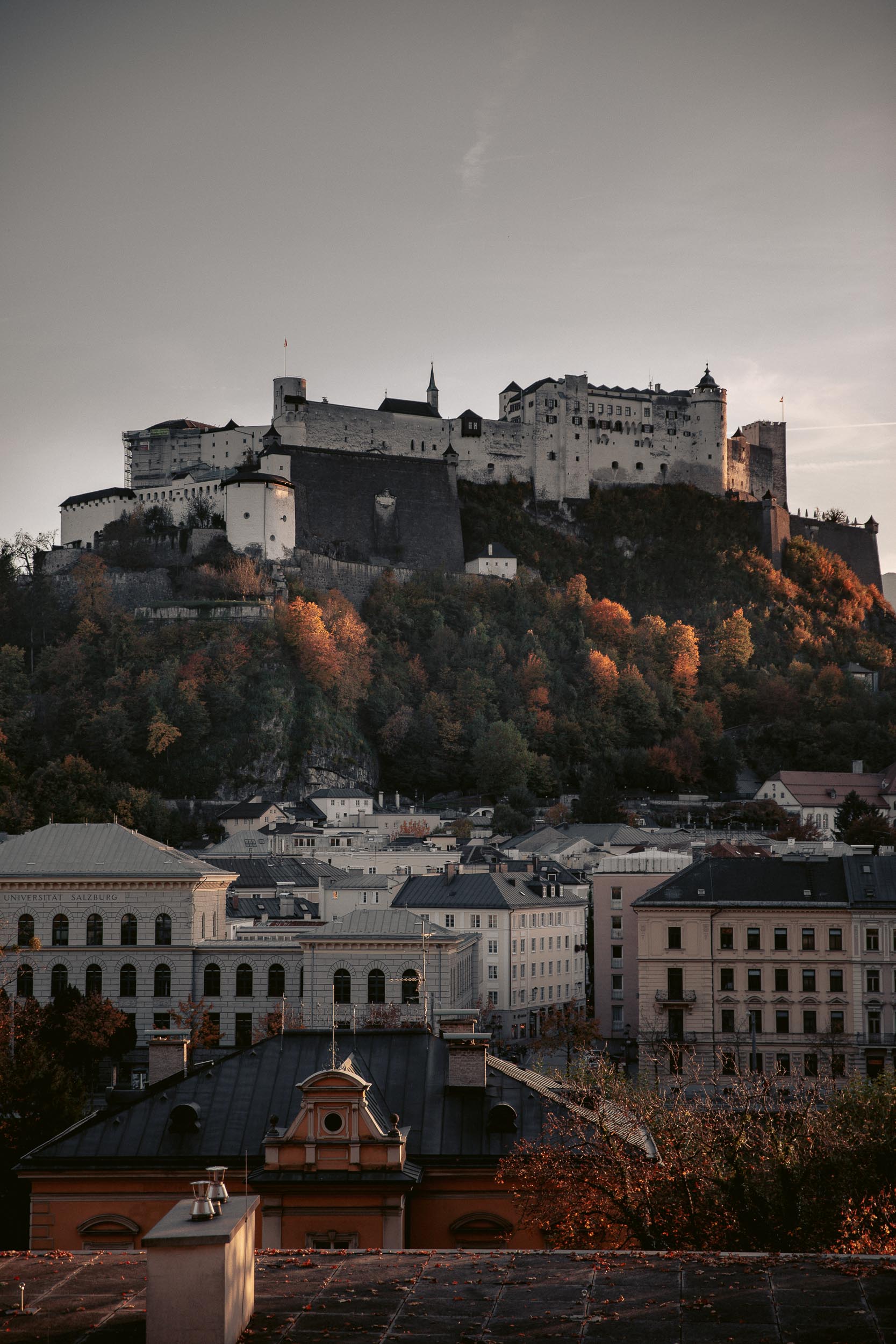 To me personally, editing photos has to as easy as possible. When I'm on the job, I don't always have time to edit my photos on my laptop, so I usually simply use my phone whenever I'm on the go. Editing photos like we do now got even easier, because Patrick and I have compiled our new preset Master Collection for mobile (to use on your phone) and for laptop.
The mobile version features 6 presets that I personally love and use for all my Instagram & blog photos. They are super easy to use – with only one click, your smartphone photos go from good to great.
The version for your computer gives you 10 presets in total. No matter what you shoot, you'll have the right preset for every photo.
Download the MOBILE version for only 19€ (instead of 22€) here.

Download the COMPUTER version for 36€ (instead of 39€) here.
Use the code "YRML" to get 10% off the presets.
Six things you should know about presets
They work with a free App.
Our mobile presets work with the free version of Adobe Lightroom on your smartphone.

Very easy to use and fun to play around with.
Presets are configurations of different settings to achieve a certain look for your photo. Just one click, and a preset gives your photo a special look and feel. Our presets are super easy to use and there is for sure one that you will absolutely love.

Achieve a consistent look.
The same preset applied to many photos gives them consistency. We usually use usually one preset for one vacation, or for one series of outfit photos, so they will all have the same style. Working with a preset is also a great way to achieve a signature look for your Instagram account, blog or website.

Presets are not Facetune.
A preset does not have anything to do with face altering apps or photoshop, they simply create a certain mood. Once you play around with our presets, you'll quickly find out that some of them make skin tones look amazing (like P1, P2, P3) and some are better for landscape shots or still life shots (like P8, P9). Just try out different presets for different types of photos and you'll soon find out which ones work best for your kind of shots.

It all starts with taking great photos.
Remember: Presets can help to make good pictures really awesome, but they won't turn bad photos into gold.

Shoot DNG on your smartphone.
If possible, even on your phone, try to shoot your photos in RAW. If you use the Lightroom App to take photos, you can choose the DNG (=RAW) format which gives you many more possibilities with presets.
Meet the new presets
P1 Masterportrait – As the name says, great moody presets for people shots. When it seems too dark, just add a little exposure.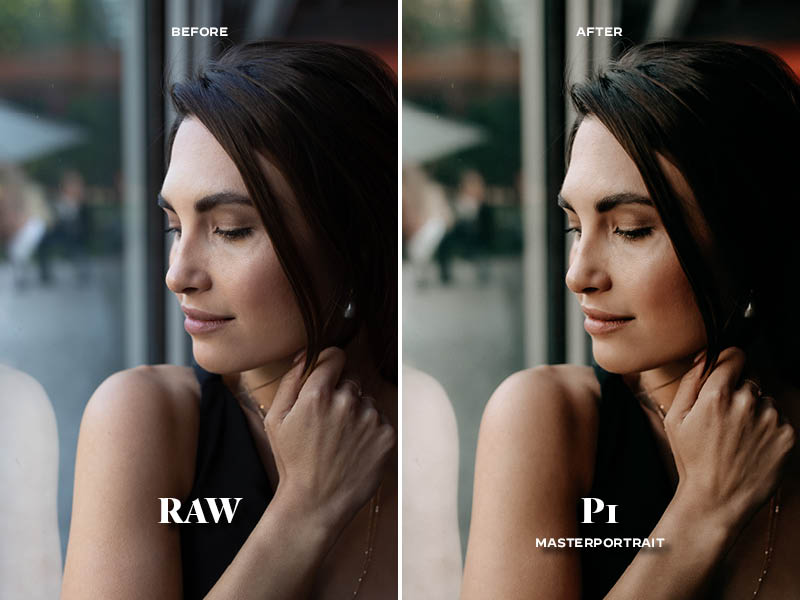 P2 Lightportrait – One of my favorites as you can use it for almost any photo – works great for people and landscape shots, and gives the photo a very warm feeling.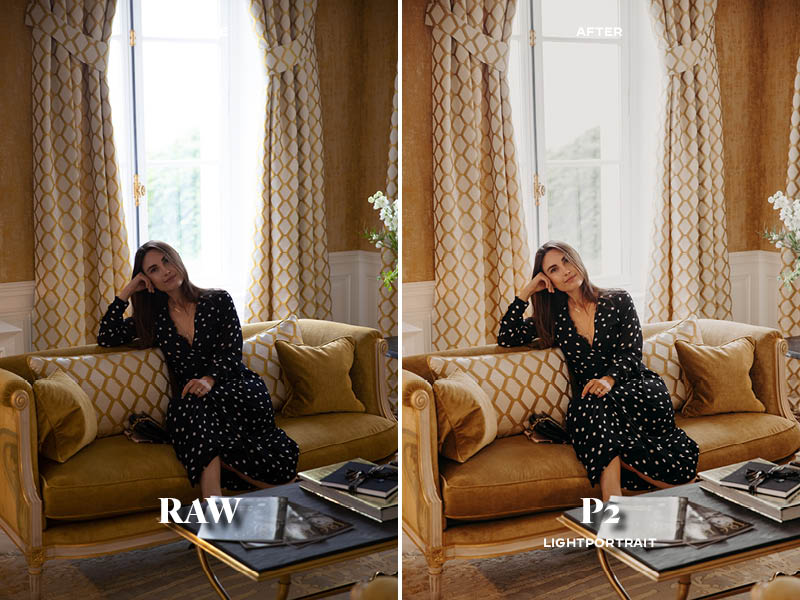 P3 Dreamer – PERFECT skin tones and just great overall cozy style.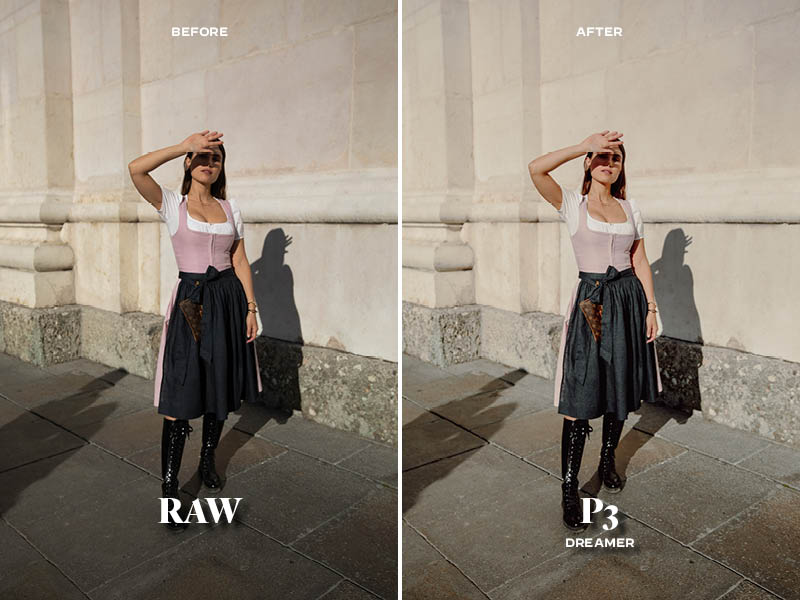 P4 Retro – gives your photos a vintage, film-like look.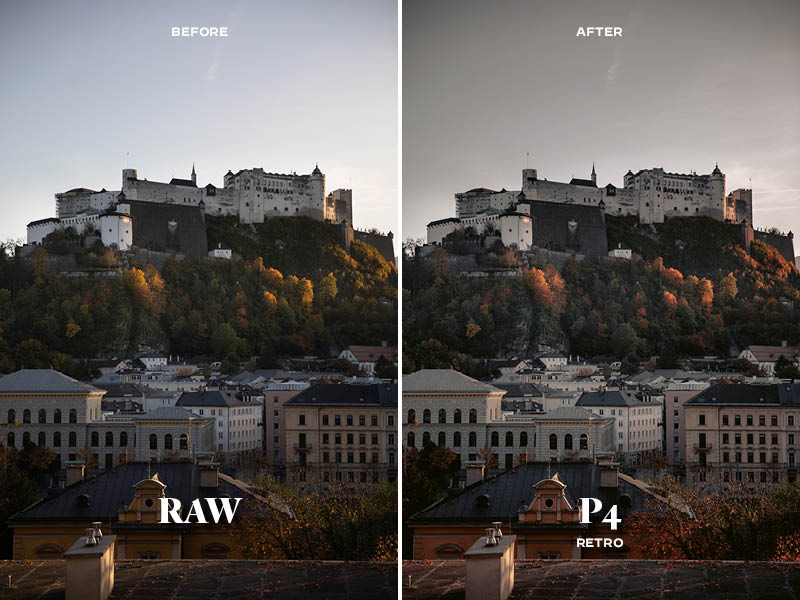 P5 Classic – doesn't go into any direction strongly, but just makes any picture look great.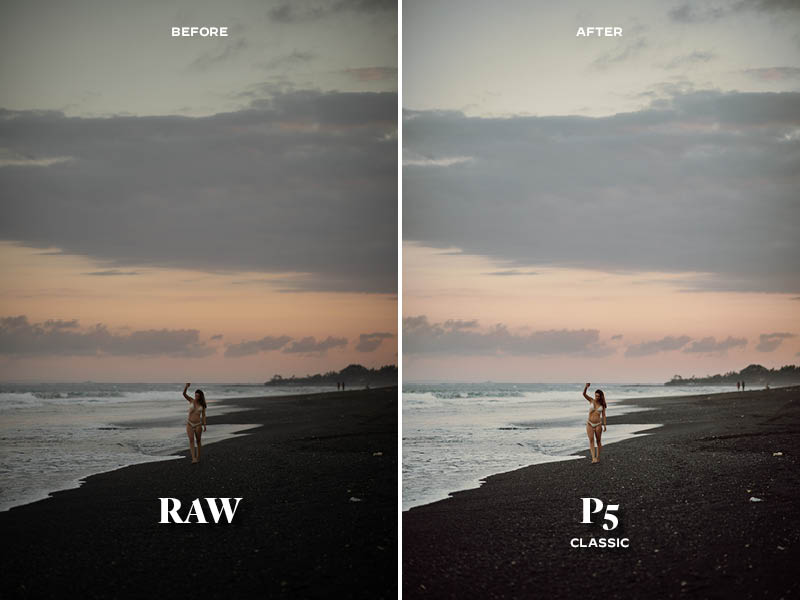 P6 Supercontrast – Punchy colors for landscape shots especially.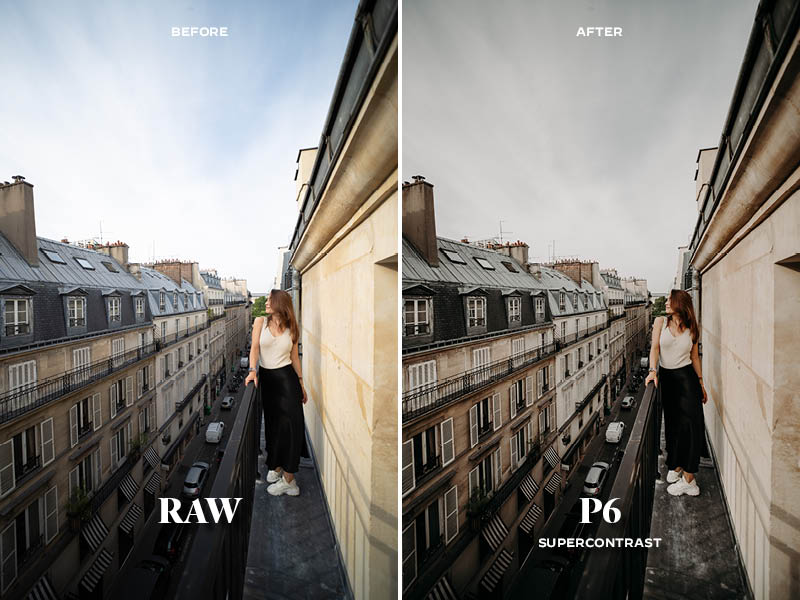 P7 Whiteblack – The only black and white filter you'll ever want to use.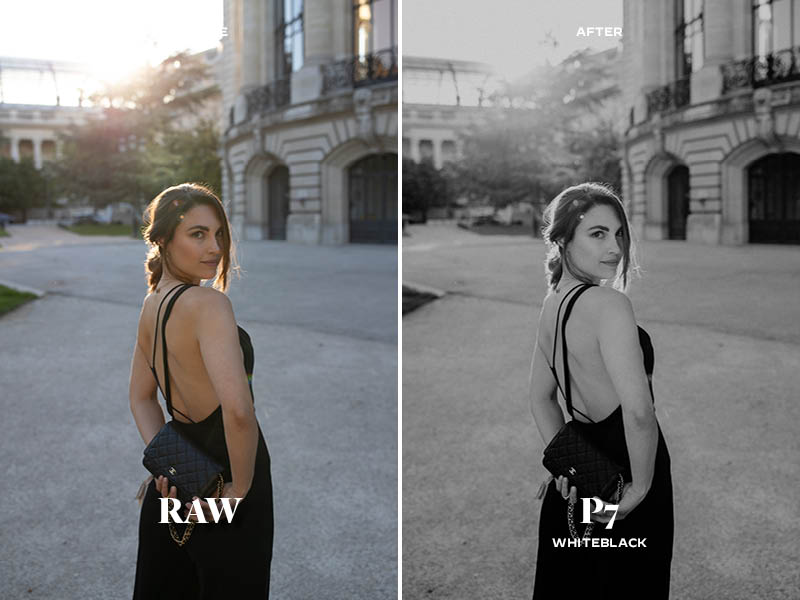 P8 Natura – this is the preset we used for all our Bali photos. It gives green tones a great, warm feeling.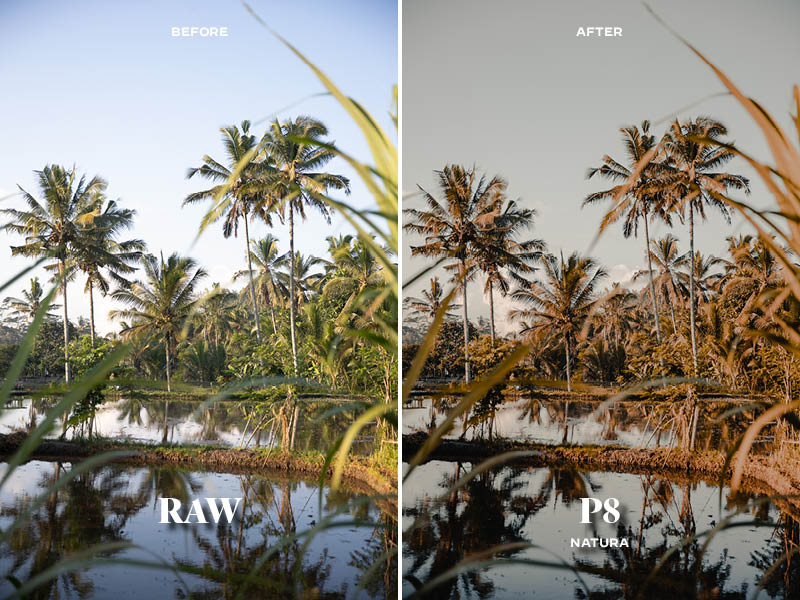 P9 Overachiever – Makes landscape shots pop! A lot of warm tones.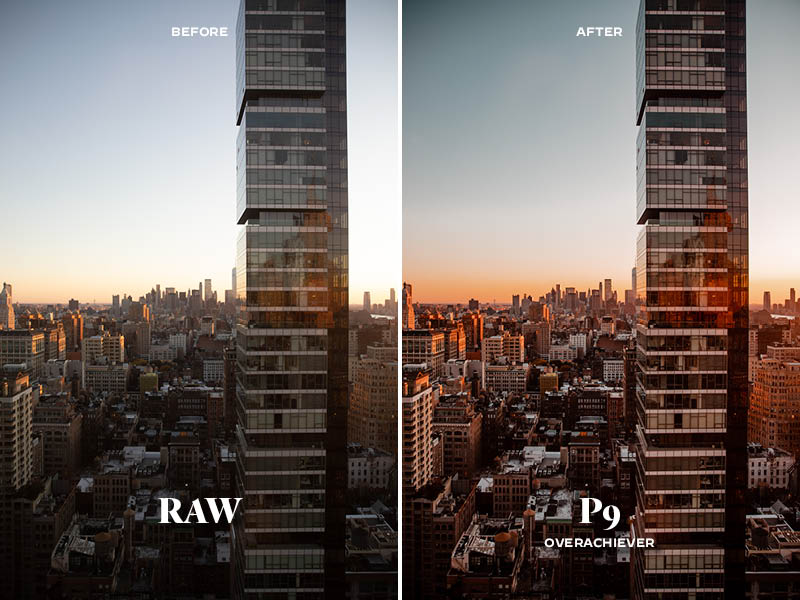 P10 Easy – like the P5 Classic, it adds some more beauty to your photos.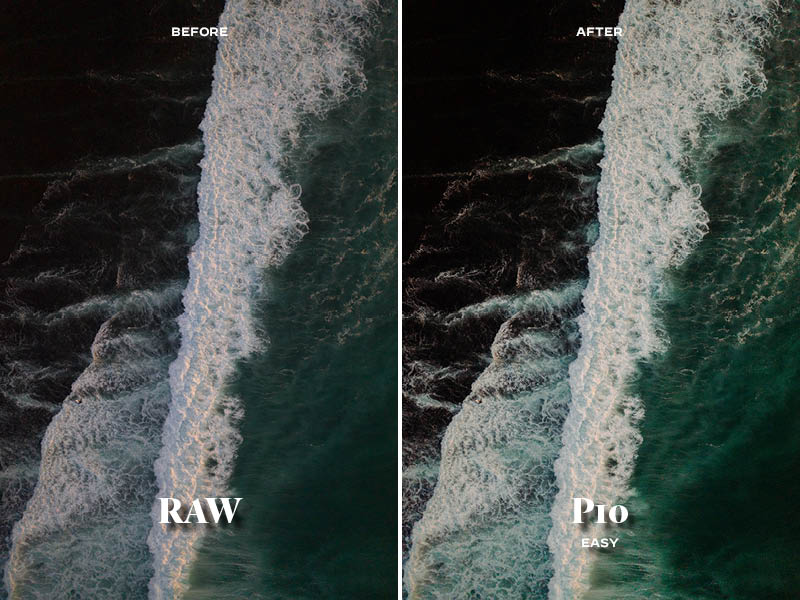 See the MOBILE presets in action here:
---
We hope our presets encourage you to take even more photos and play around with different angles and light settings. At the end of the day, photography should be all about having fun in capturing the moment!
We are very excited to see how you use our presets and would love to follow your work. Tag you #yourockmypresets under your photos and we'll gladly take a look at them! If you have any questions regarding the presets, just drop us a line here or on our Instagram accounts @ninawro & @patresinger.