Tried & Tested: 25hours Hotel Vienna
Oh Vienna… There are endless stories and memories I associate with Vienna, the city I called my home for almost 4 years. Every time I'm there my heart skips a beat and it feels like I've never left town. Some of my best friends still live there, which makes every visit even more like coming home. One of the locations I spent lots of great evenings at is the "Dachboden" – the rooftop bar at 25hours hotel directly located at Museumsquartier. On the 8th floor of the hotel, overlooking all of Vienna's inner city, you can definitely feel you're right in the middle of one of Europe's metropolis. During one of our last weekends in Vienna I finally also got to explore more of the hotel during our stay there. Of course, a visit at "Dachboden" was mandatory anyways.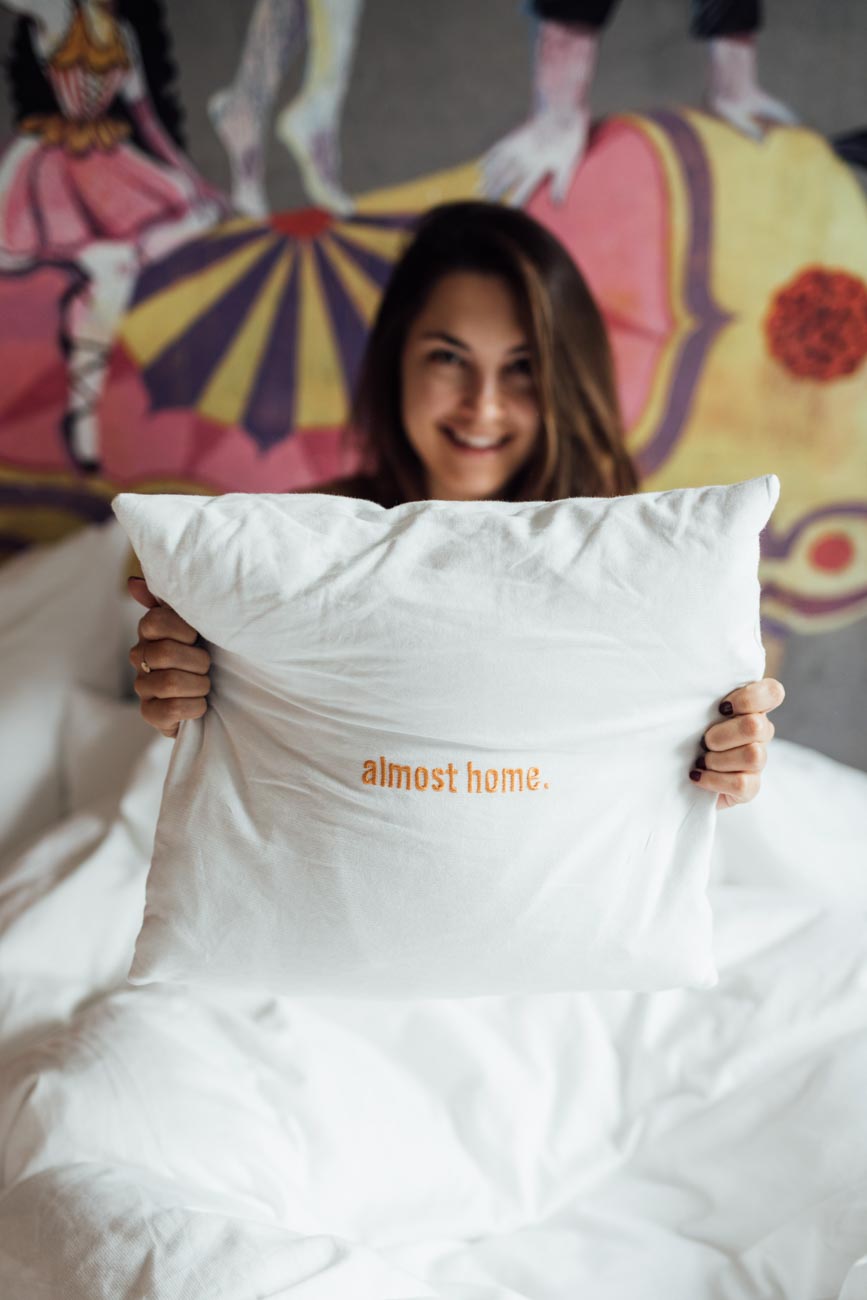 My personal highlights of the hotel:
To me personally the location of the hotel is perfect. Every time I'm in Vienna, I'm mainly circling between 1st district, 7th district and the Naschmarkt. With these locations all right in front of the door, the hotel makes the perfect home base for me. Plus, the next subway station is only 300 meters away. 25hours hotel also offers bikes you can take for rides around Vienna, if you like!
As you can probably tell from the pictures, the interior decor is pretty unique. The whole hotels is Circus themed and you can spot lots of elements matching this theme throughout the hotel. So the reception for example looks like it's a giant cage, having a sign with the words "Don't feed the monkeys!" over it. I especially like all the little details at the hotel, like the funny postcards or colorful drawings on the walls. Definitely worth Instagramming!
Fitting to the whole concept of the hotel, all of the employees are rather young. They were all super nice and helpful have a great sense of humor. In case you need insider tips about where to dine or dance, they have you covered.
Since one of our best friends is working at Stop The Water While Using Me,we're always extra excited to stay at hotels that offer these products. The rooms are filled with big bottles of shampoo, shower gel and soap, so there's plenty during your stay. In case you fall in love with these natural cosmetic products after trying them, you have the possibility to buy them directly at the Hotel Kiosk next to the reception to enjoy them at home as well.
Especially on city trips, a nice breakfast is a must for me. The breakfast buffet is arranged around the bar area of the restaurant on the ground floor, which offers anything you could wish for. They serve a variety of ham, cheese, and fresh vegetables, but also have lots of sweet options like pastries, a vast selection of jams, all different kinds of breads, and – my favorite: Porridge. It's made with water only and you can top it with fresh fruits, nuts and dried fruits or stewed fruit. Soy milk is also available.
Another very important thing I want to mention is how dog-friendly the whole hotel is. We asked upfront if we could bring Maxi along, and were told it was no problem at all. However, we did not expect to find a dog bed, dog bowls and even some dog treats in the room. Such a cute gesture! We had a suite facing the patio, which made it super quiet at night. It comes with a desk, a small living area, lots of closet space, a lovely bathroom and even a little kitchenette. Equipped with pans, pots and dishes, it gives you the opportunity to prepare your own breakfast or even quick meals during your stay. Unfortunately we were there too short to make use of it, but it was very convenient to be able to prepare Maxi's food there properly. There's also a Nespresso machine and a water kettle with compliment coffee and tea, which I liked a lot.
The cherry on top at 25hours hotel for me definitely is the photo booth at the reception and at the rooftop bar! Of course we could not walk past it without taking a photo (or 2, or 3…).
Pricing: Room rates start at approximately € 100,00 per room, depending on the weekday and the season. The breakfast buffet is € 19,00 per person, if booked directly with the room though, you save € 5,00. If you're in a hurry you can also just opt for the quick Grab&Go breakfast at the lobby for € 7,00. The hotel has a parking garage and in case that's fully occupied, there is also a parking garage next door which offers a spot for € 28,00 per day. For dogs a daily cleaning fee of € 15,00 is charged, which is very common in hotels. Given the fact that Maxi got her own big bed, bowls and even treats, this totally justifies the fee in my point of view.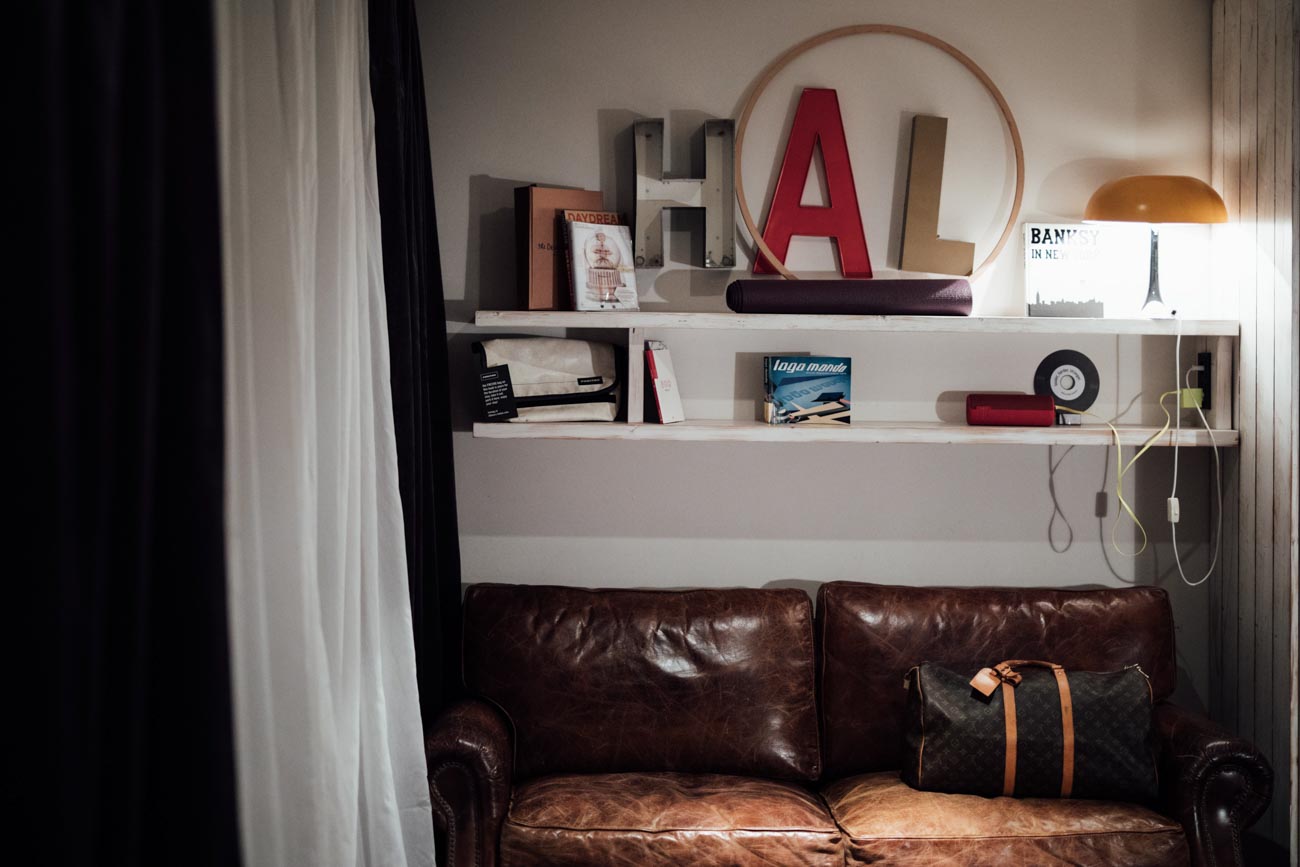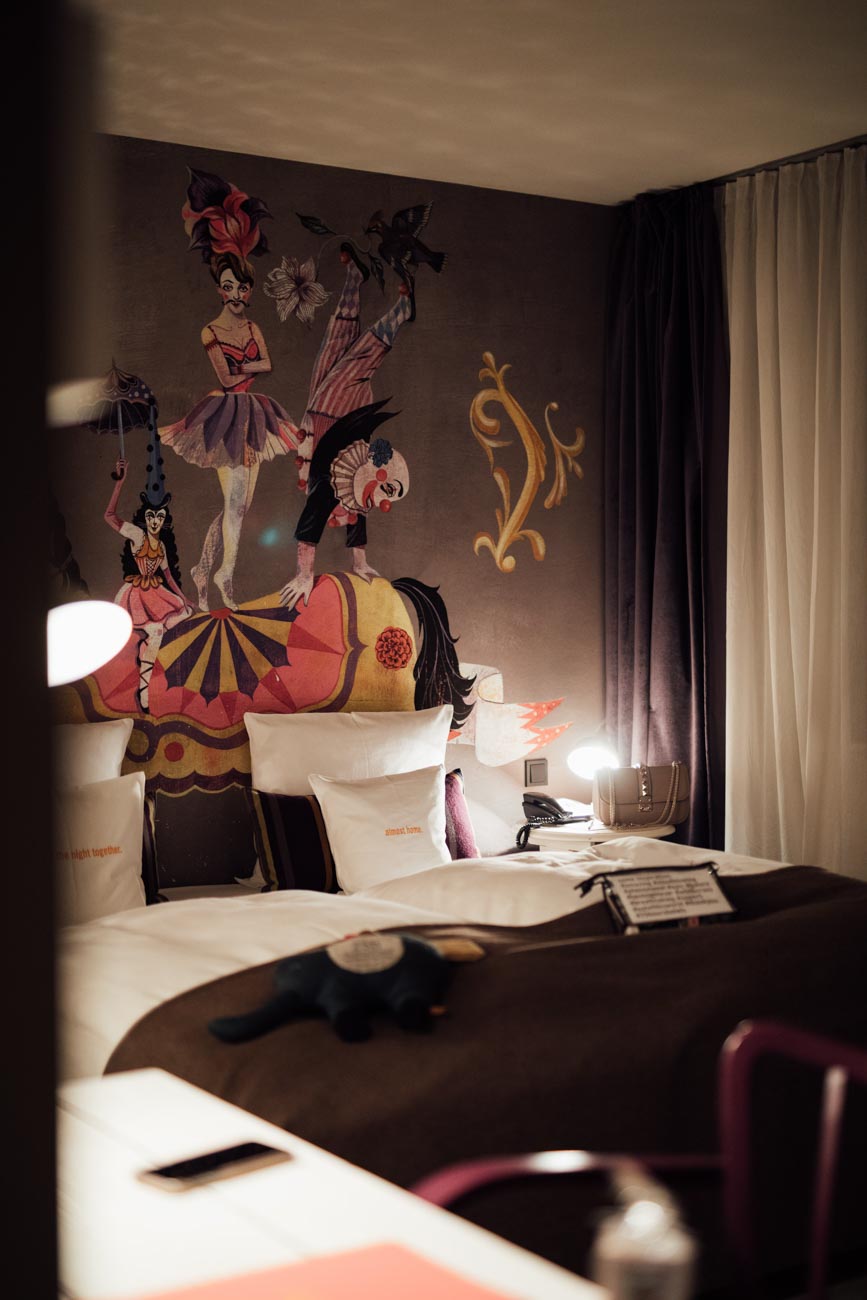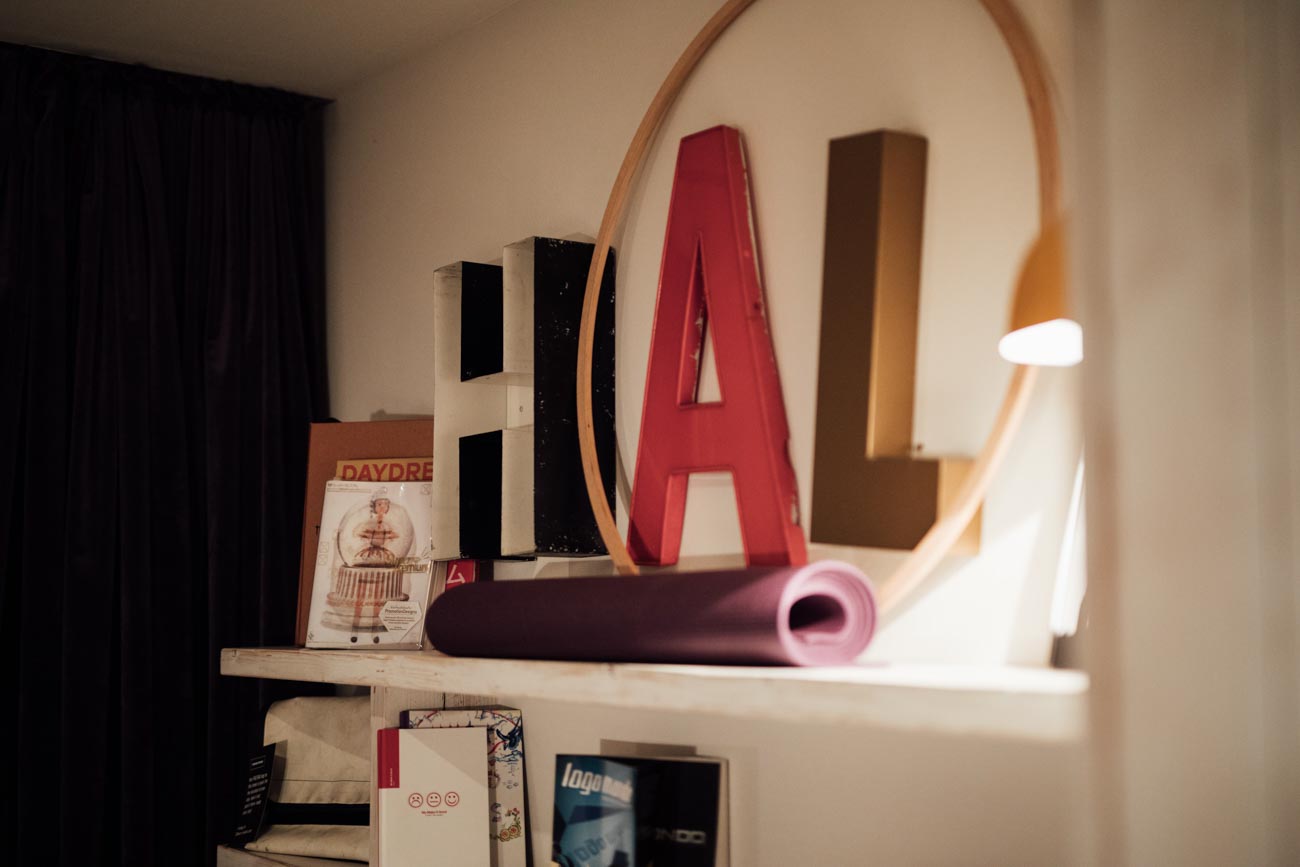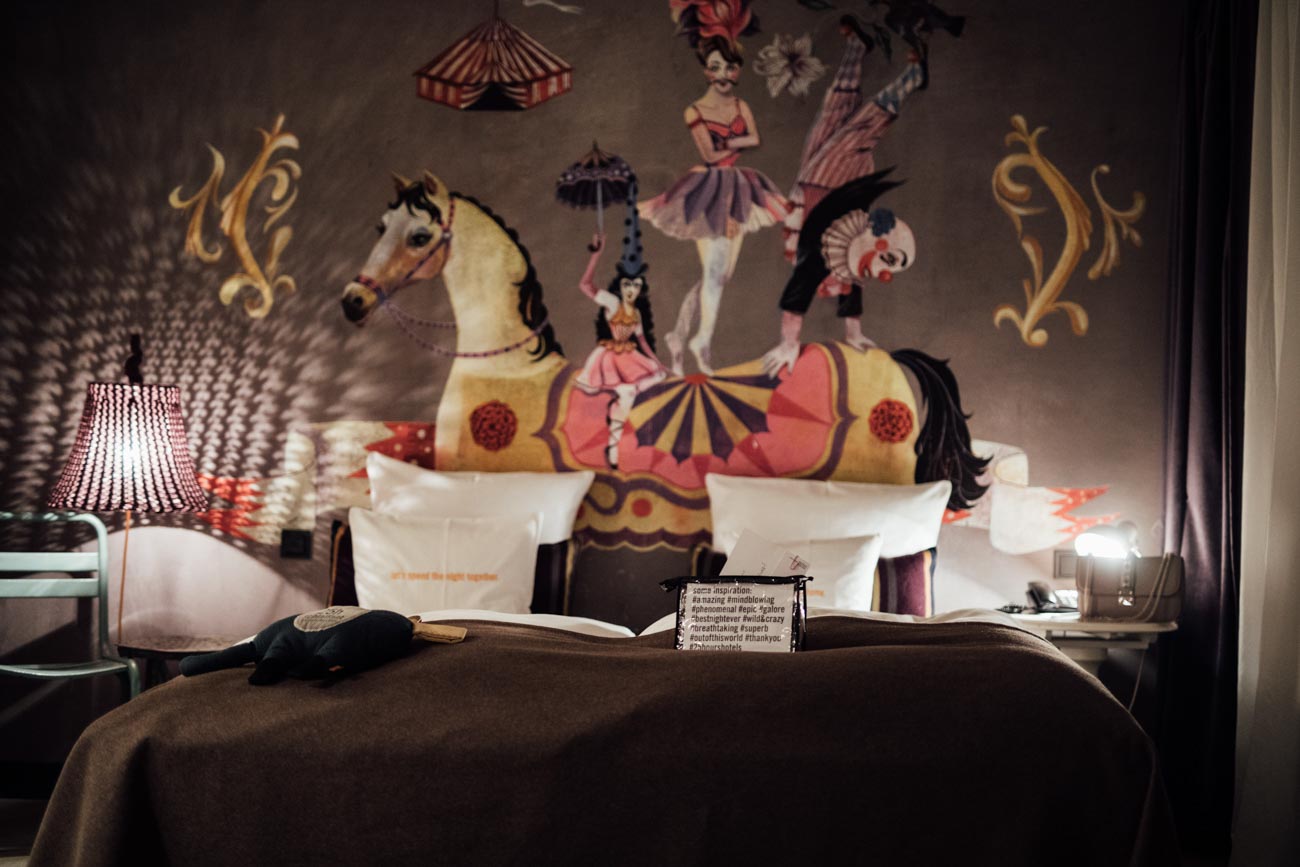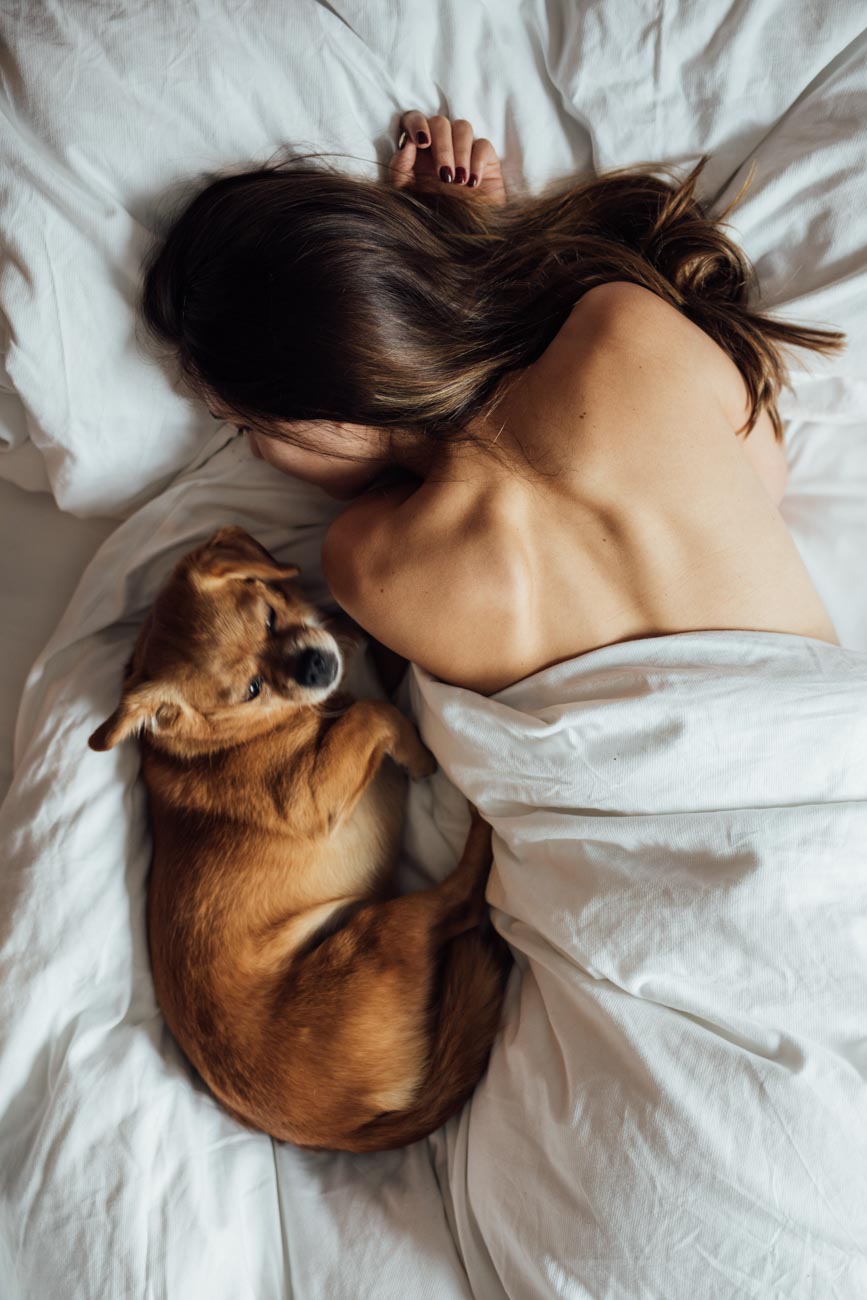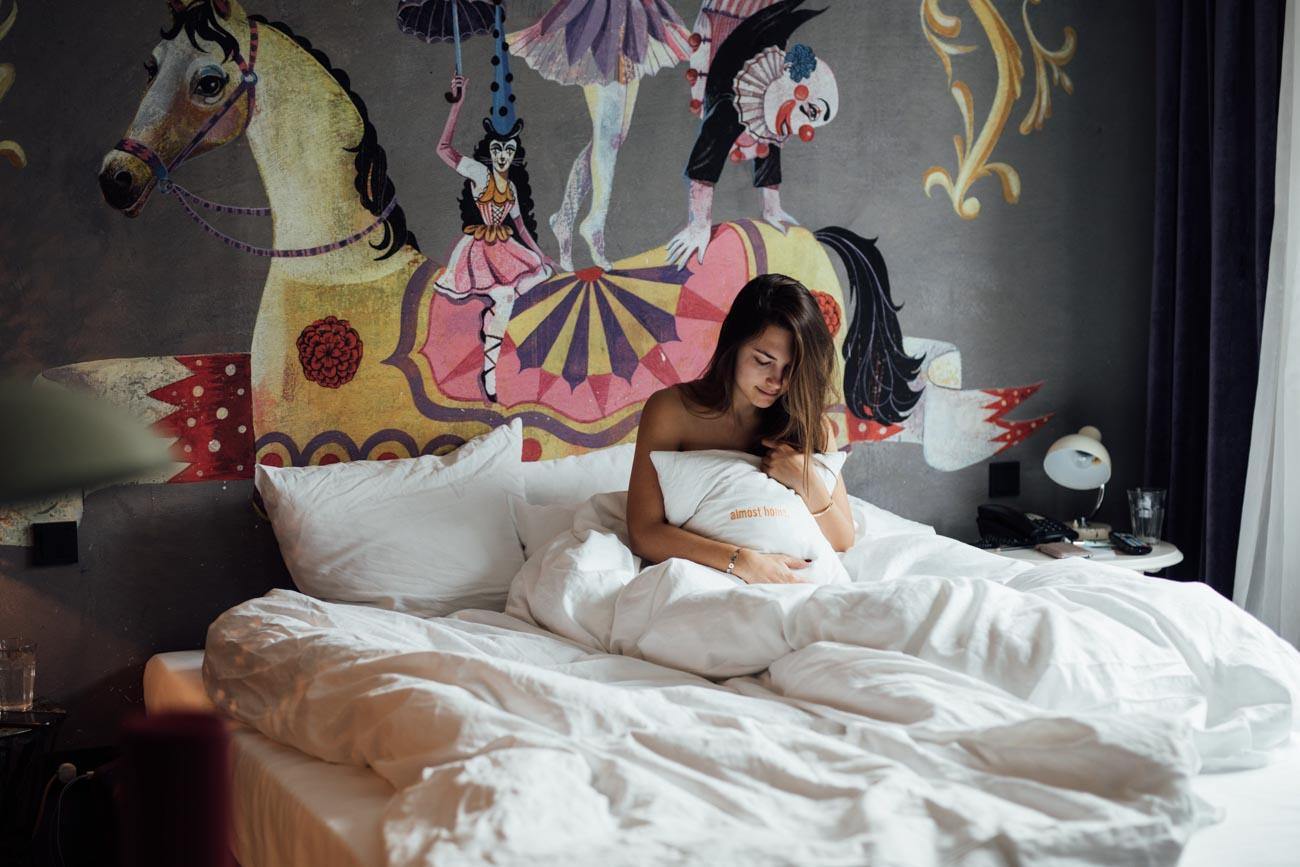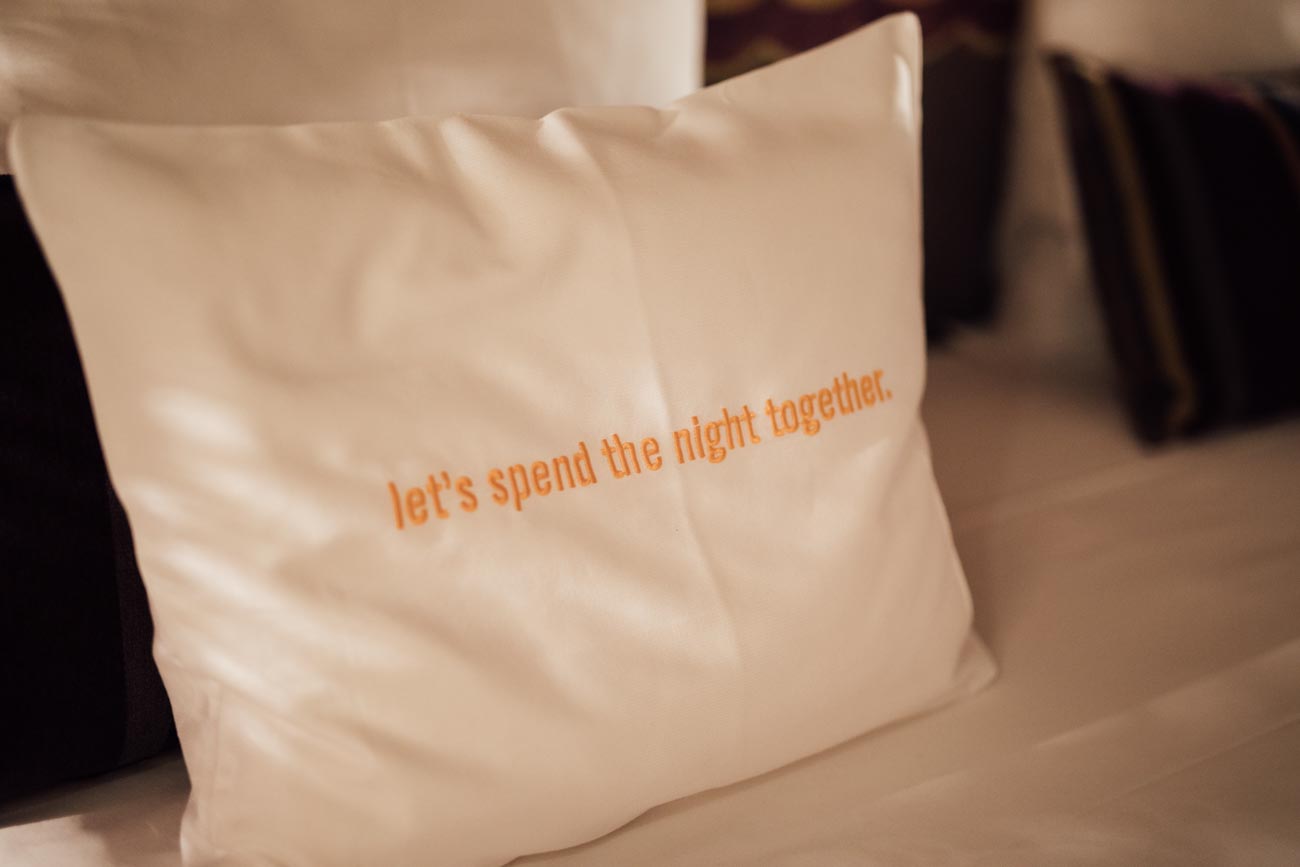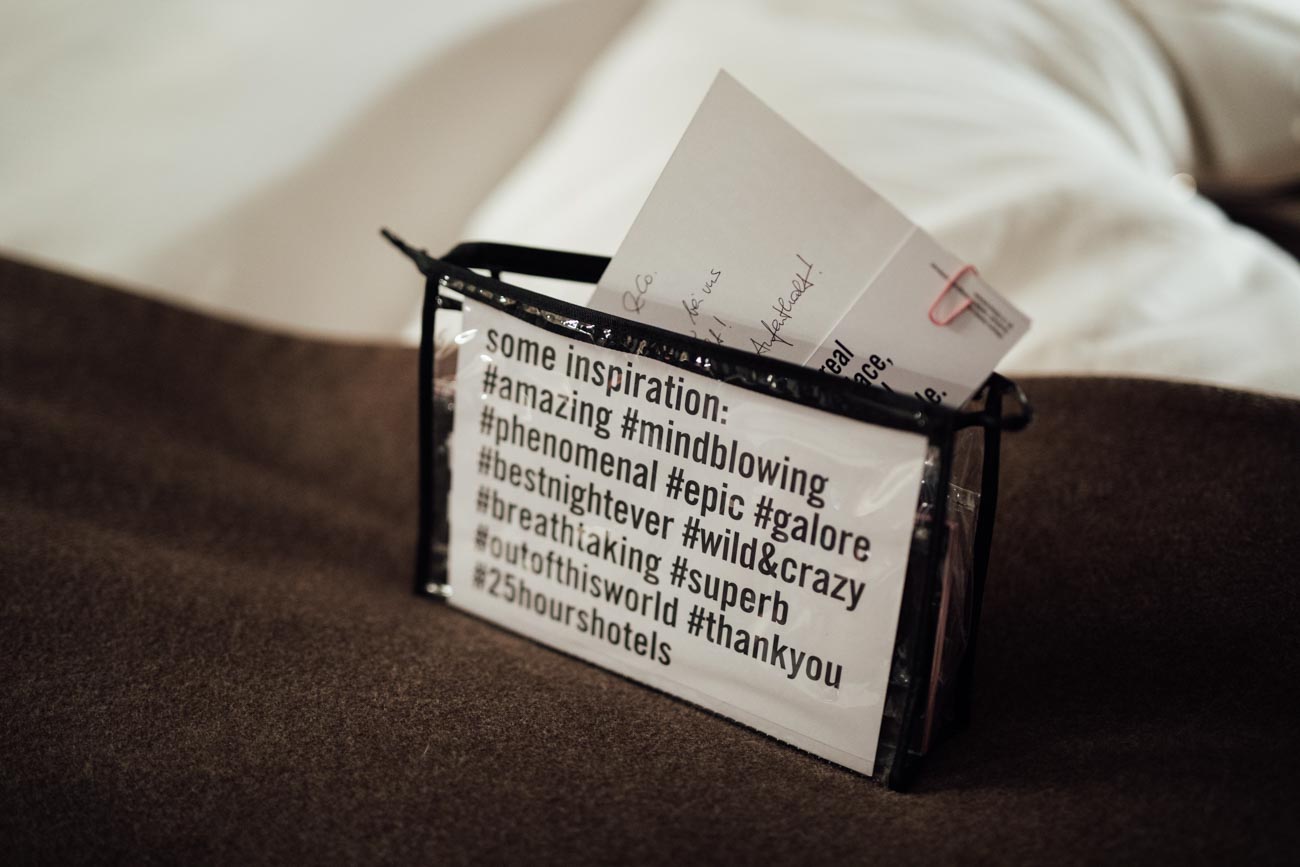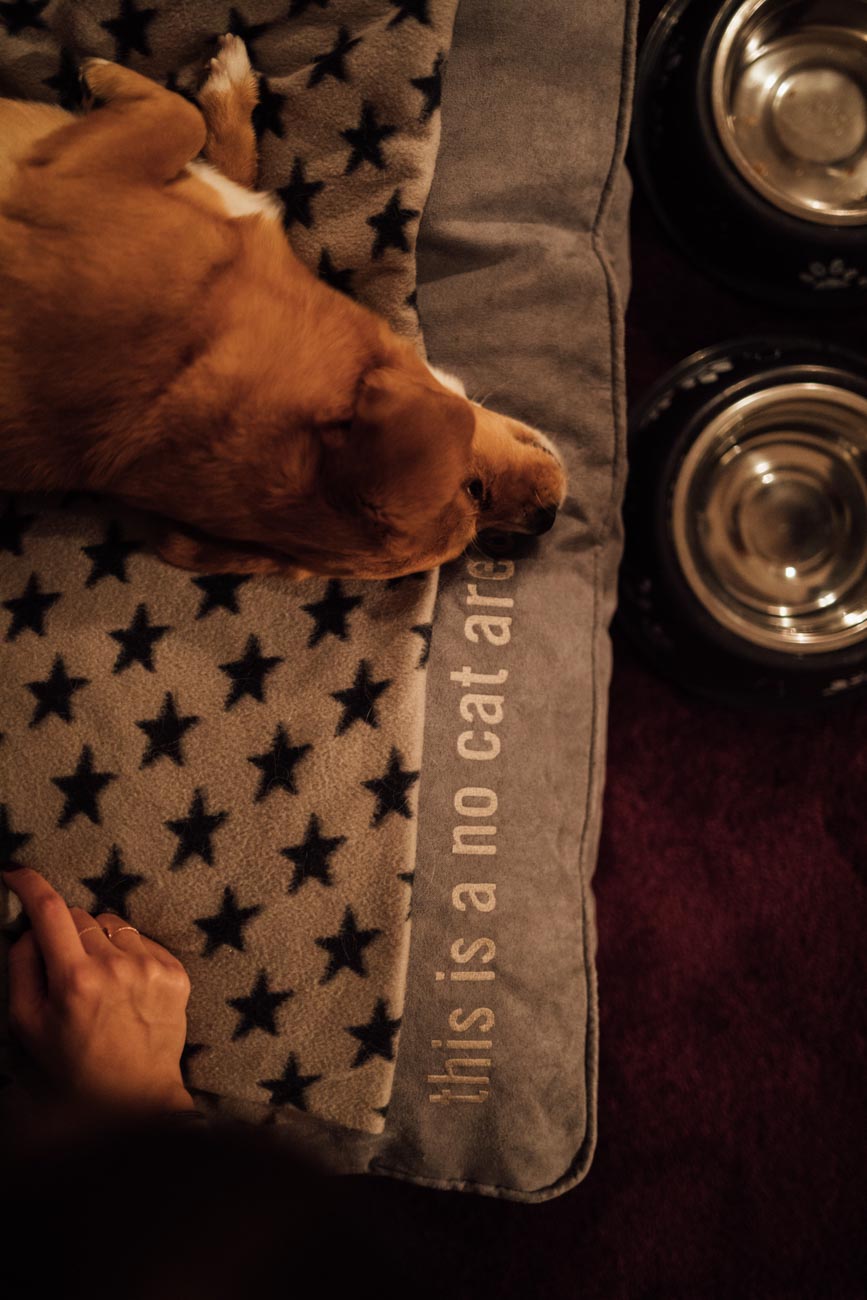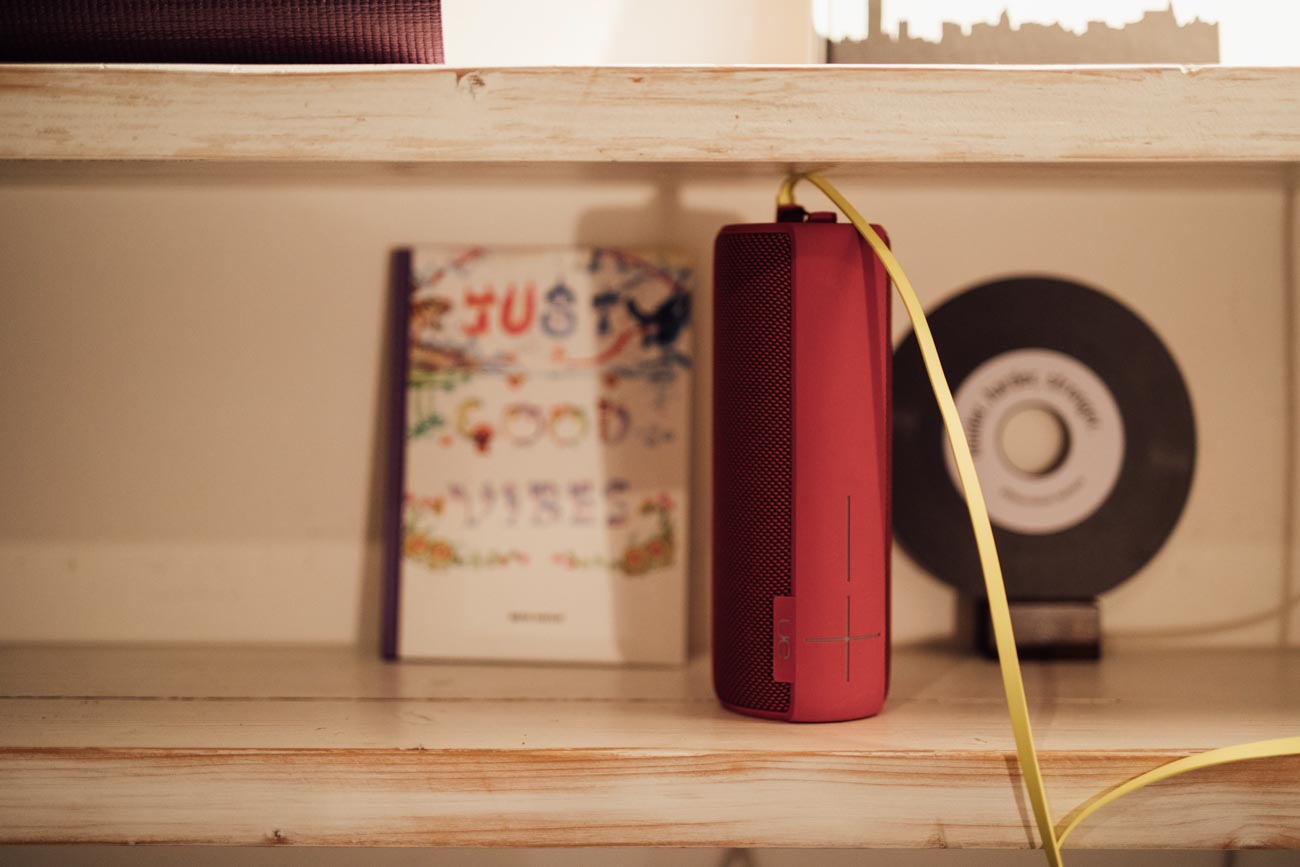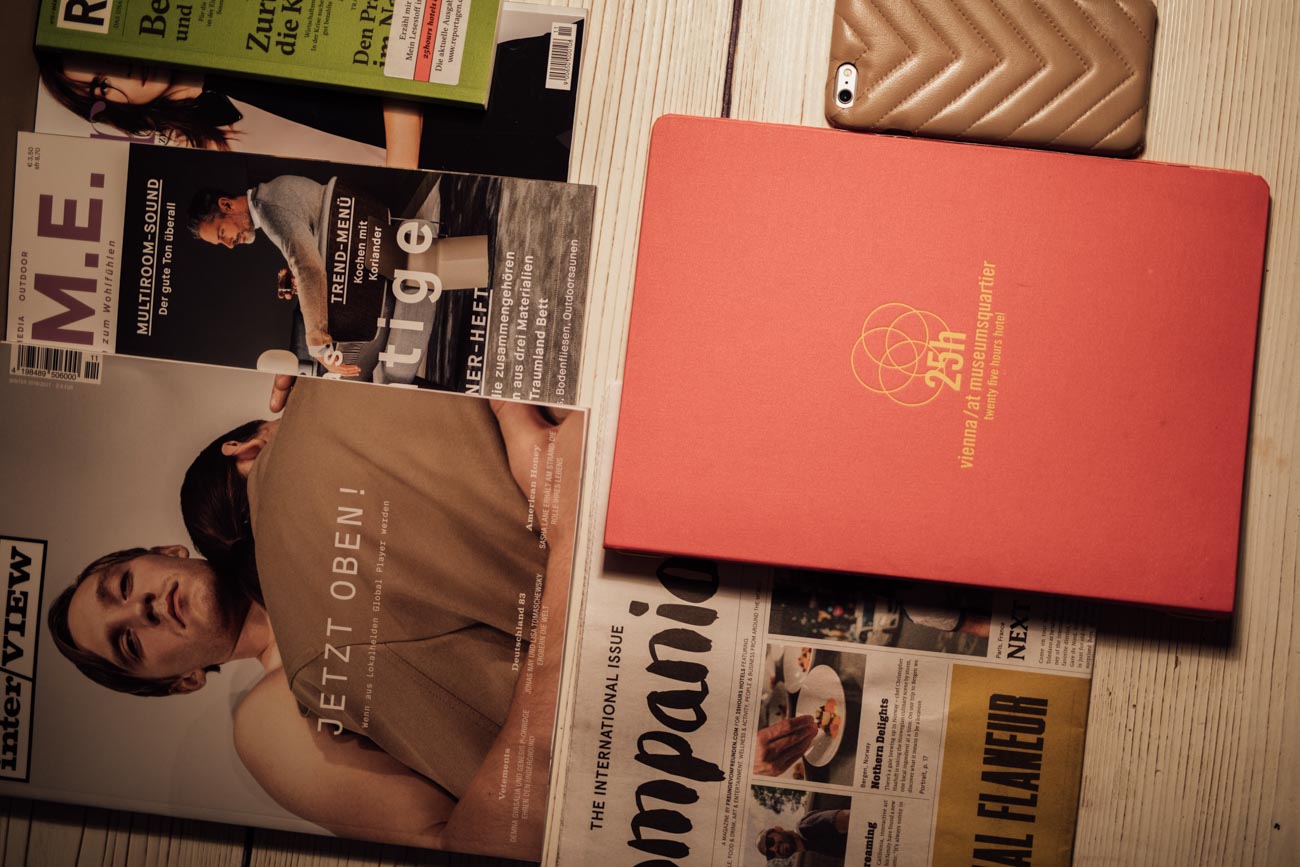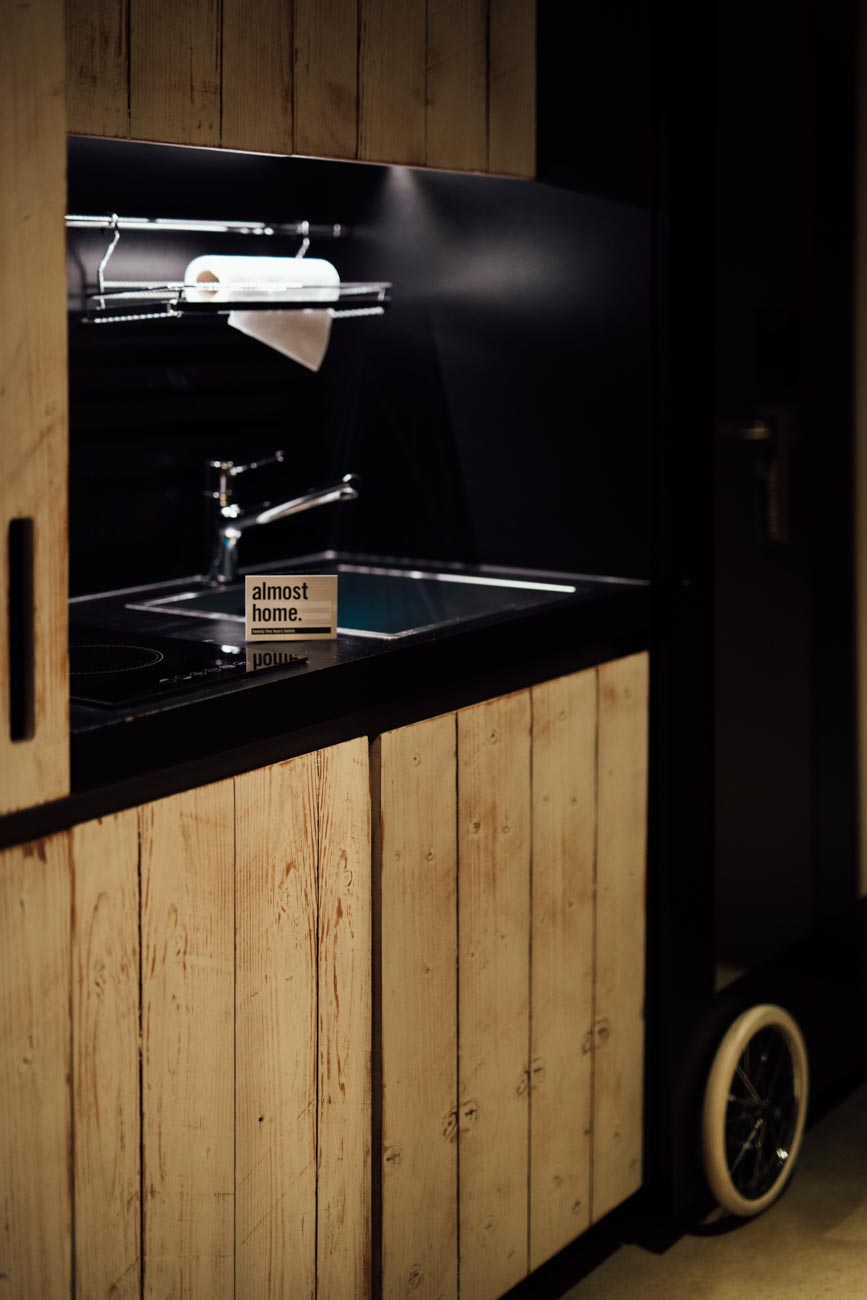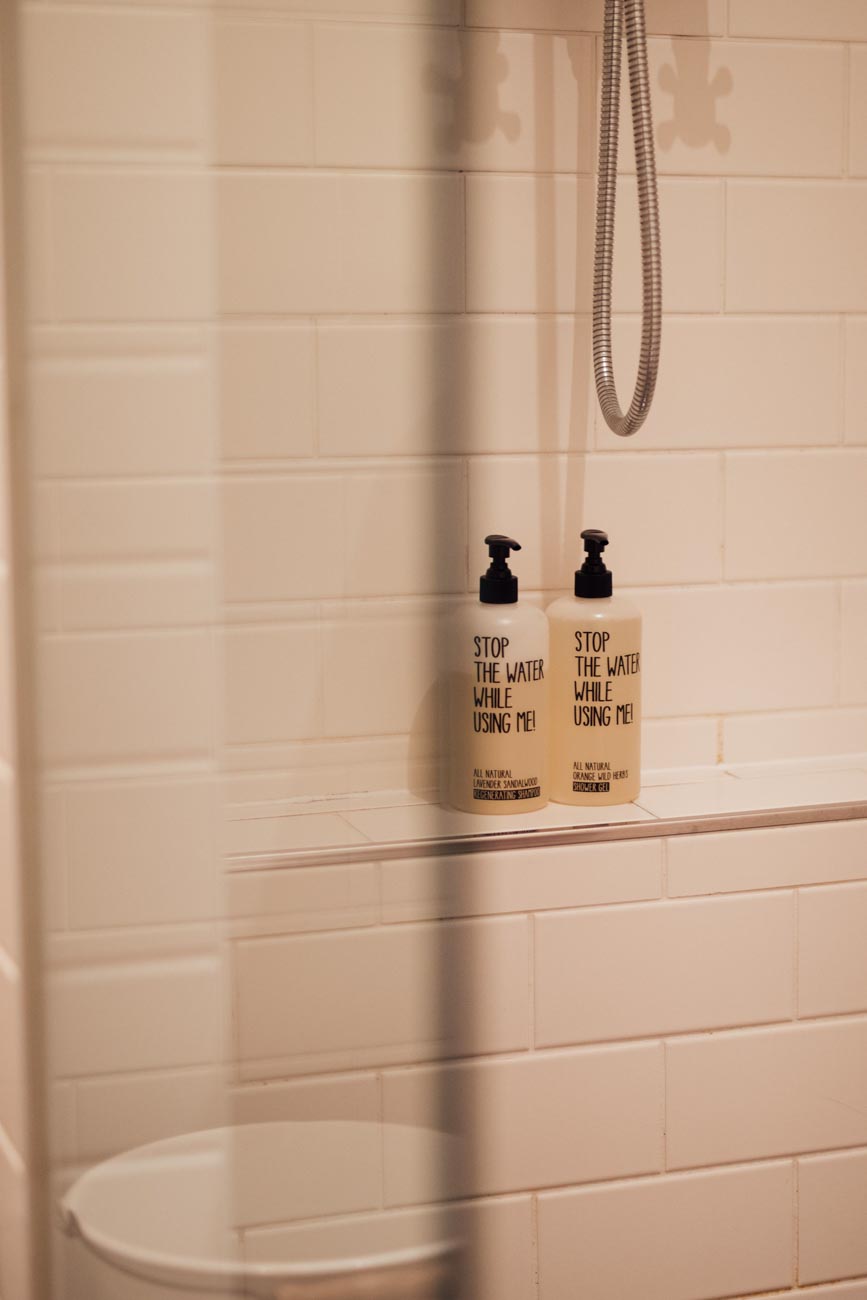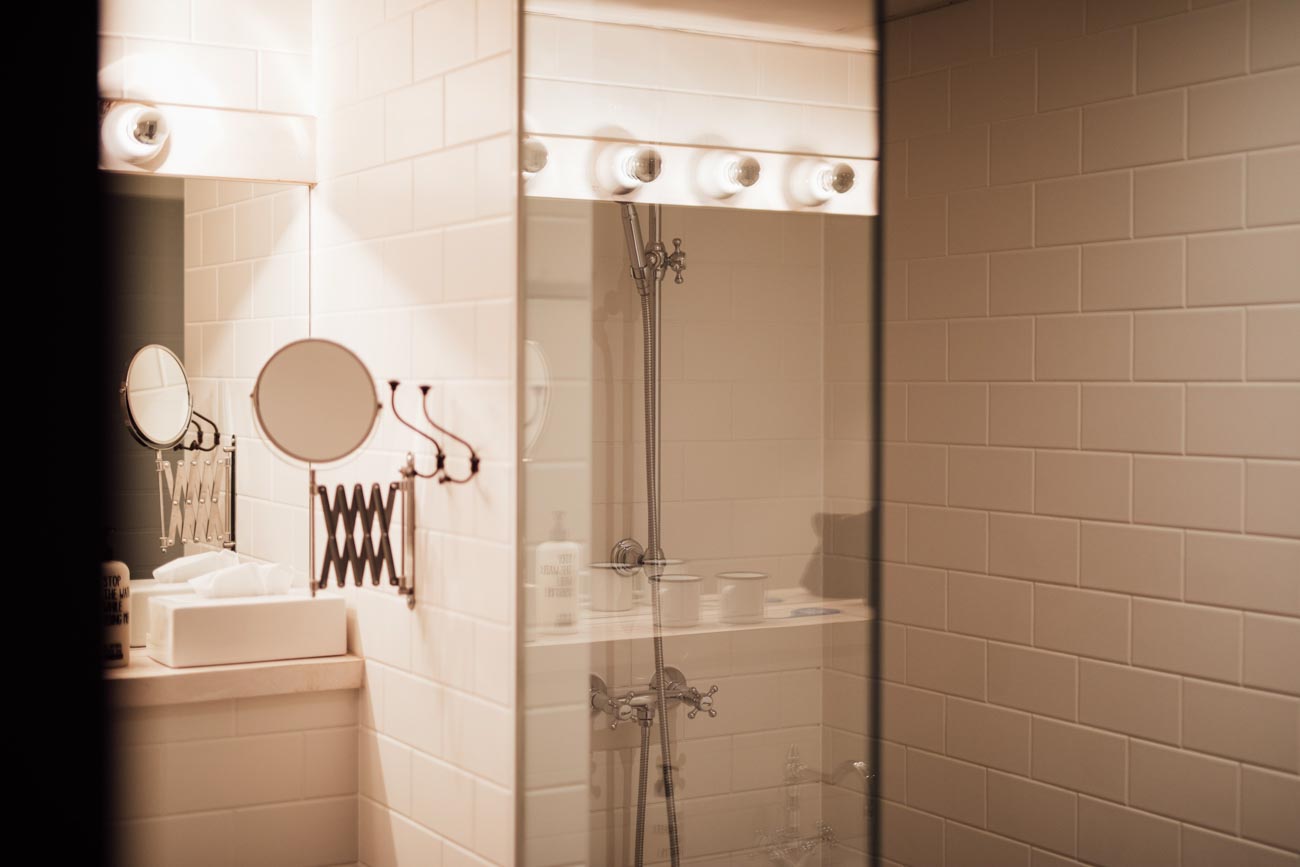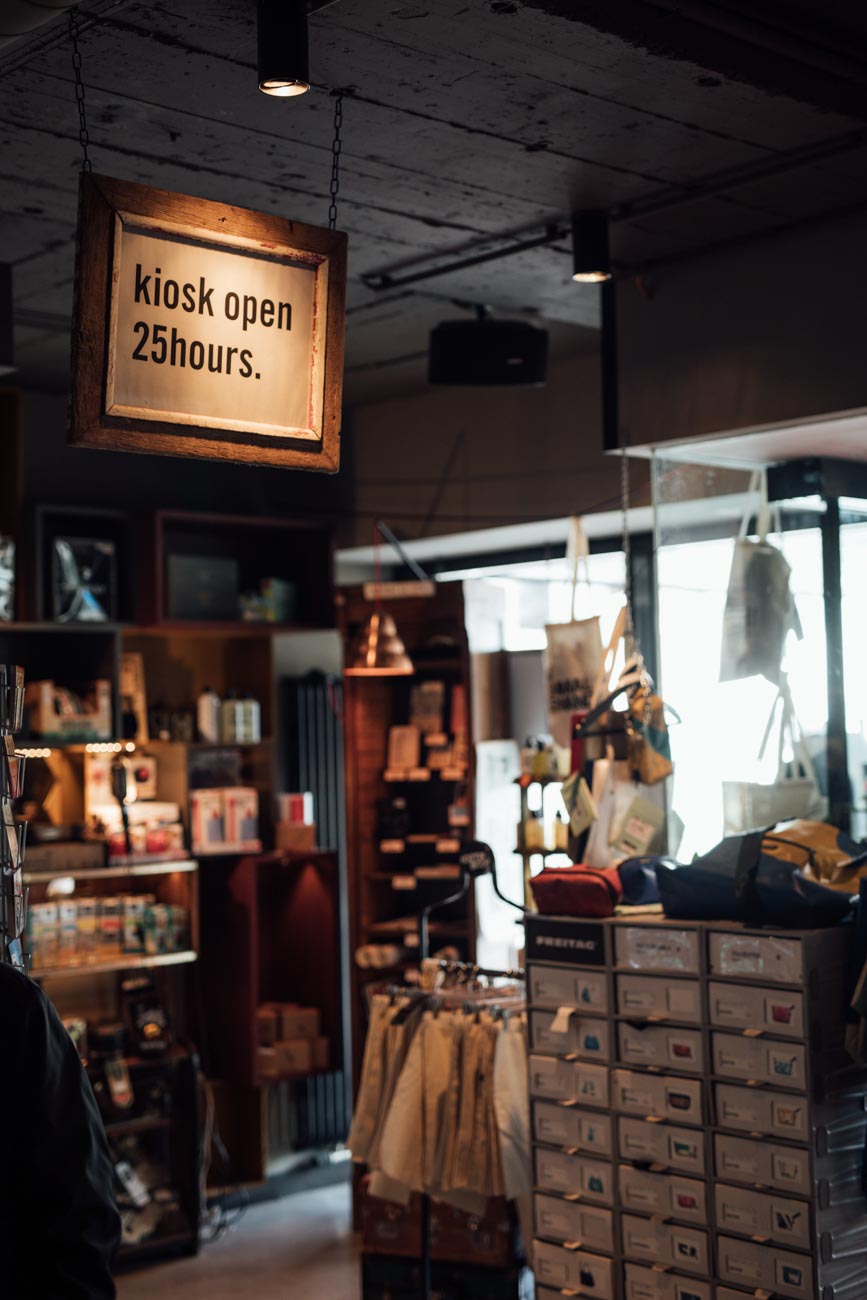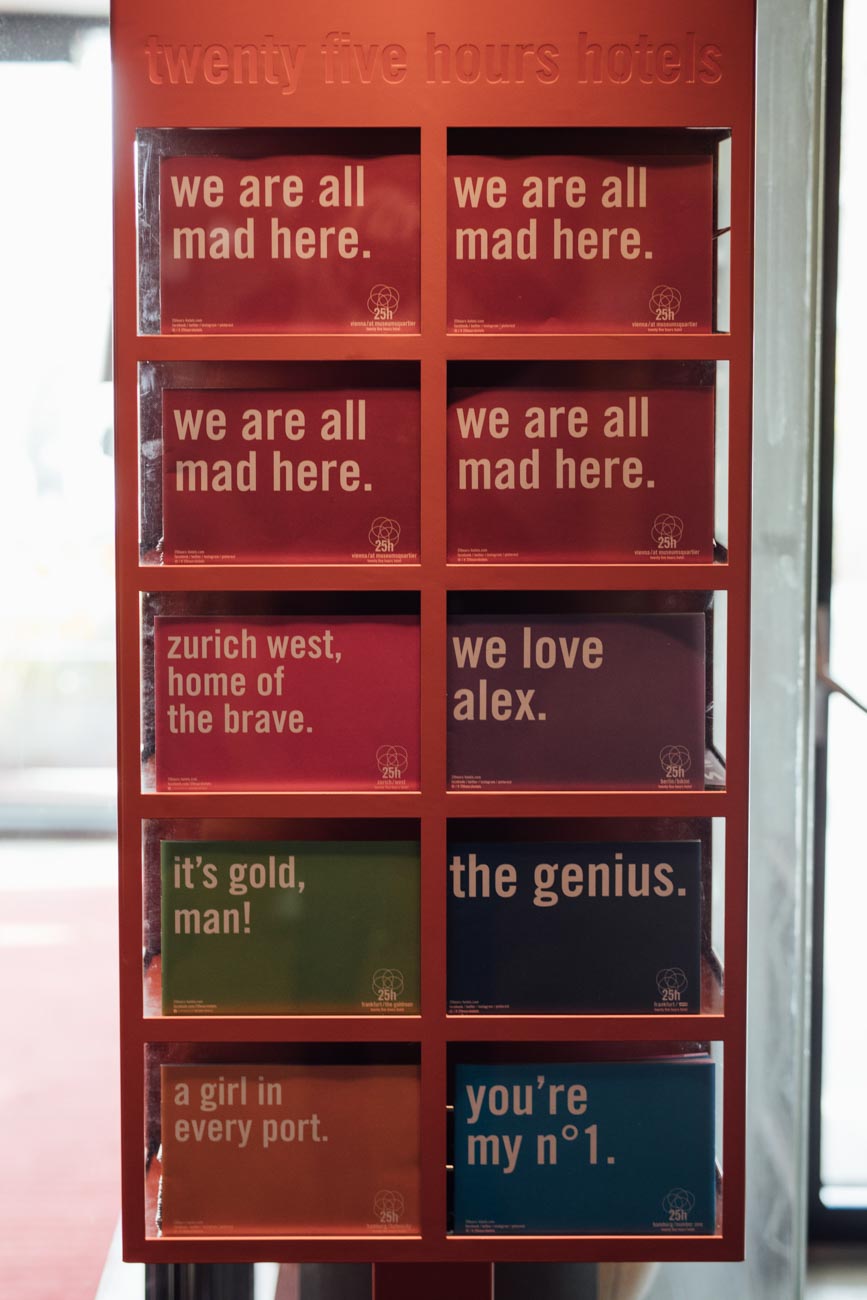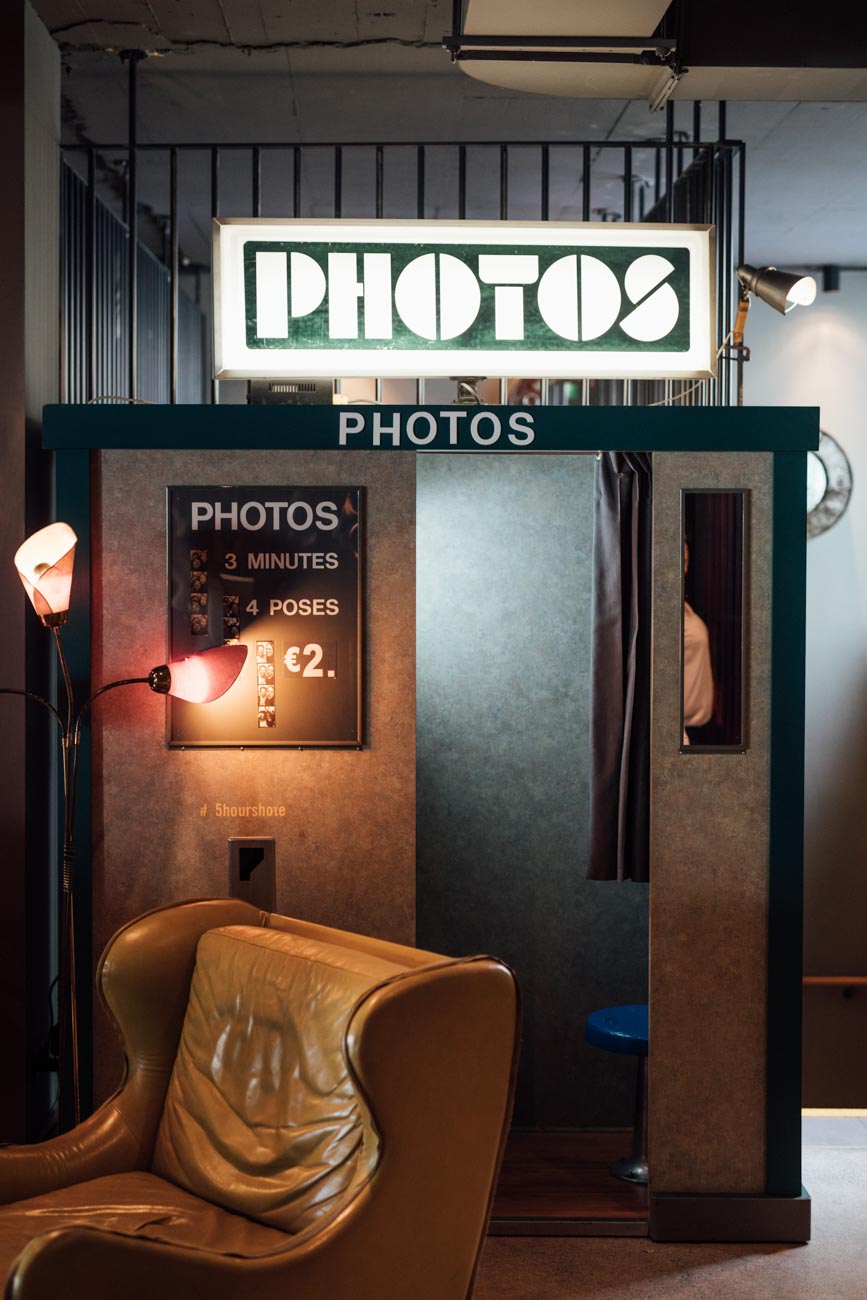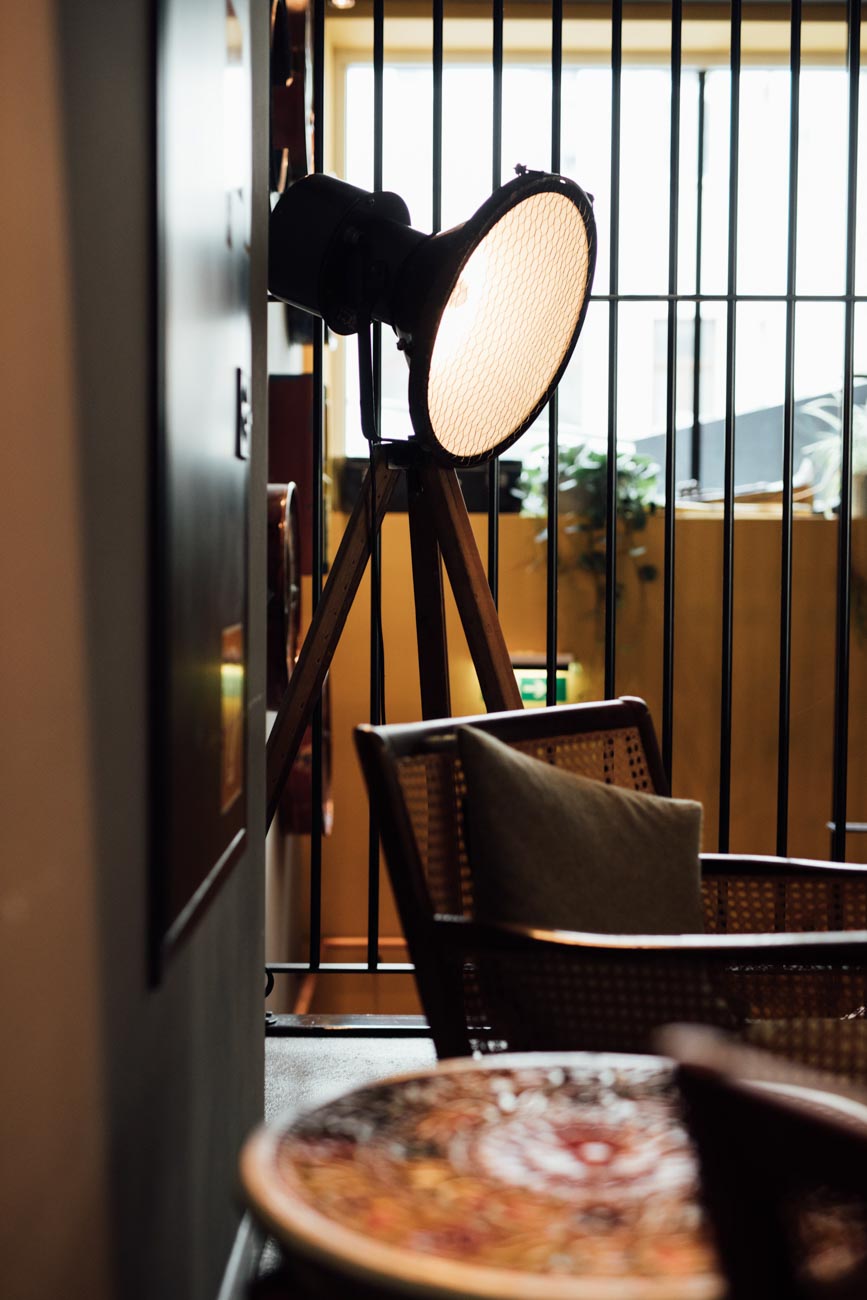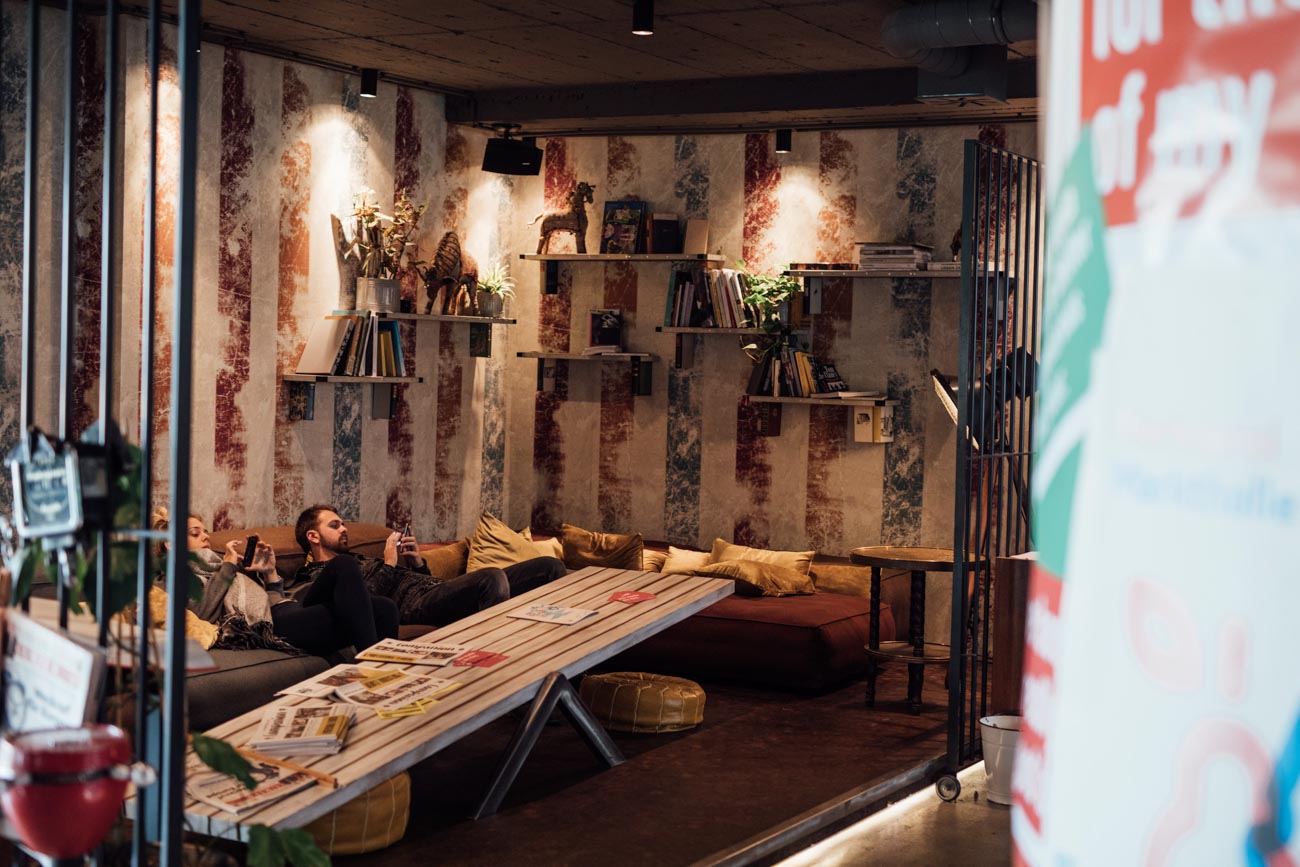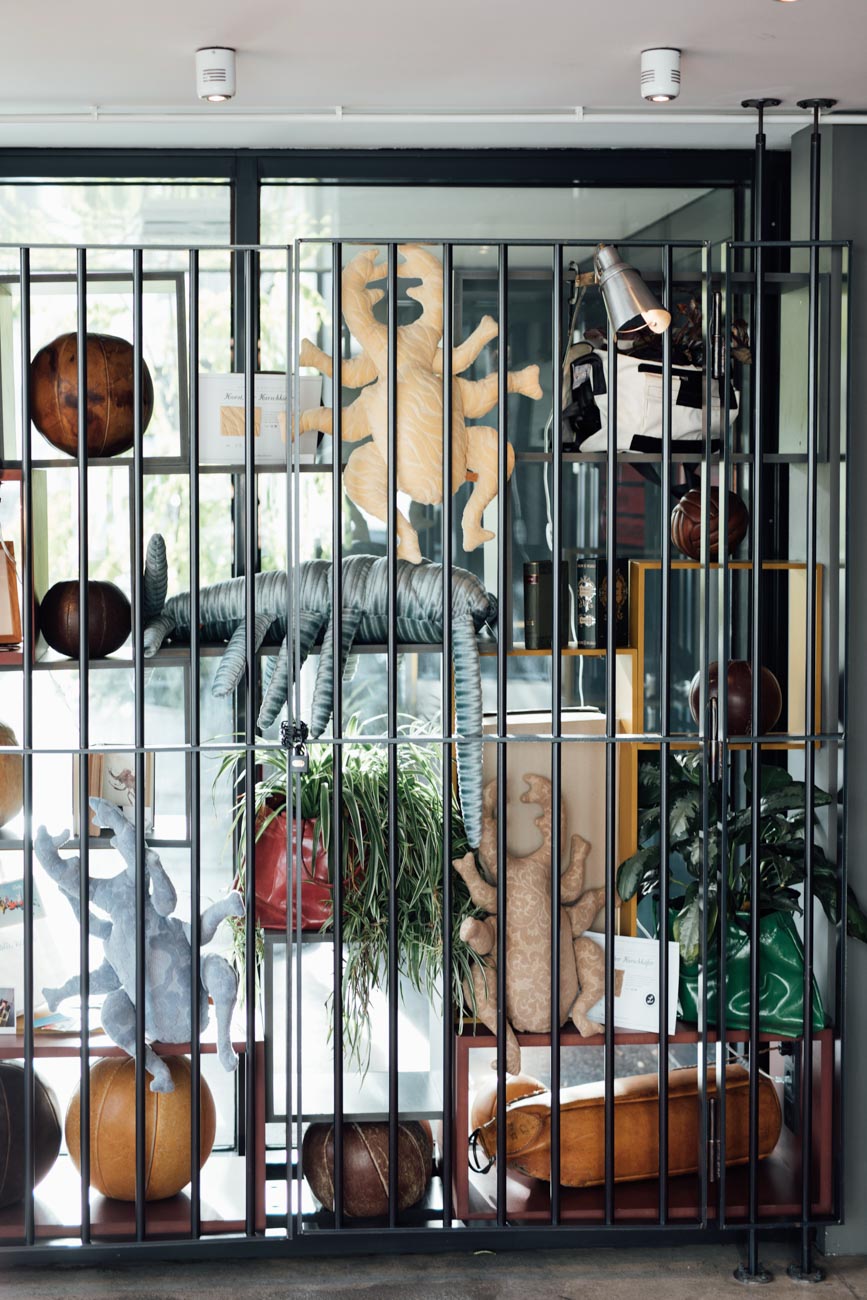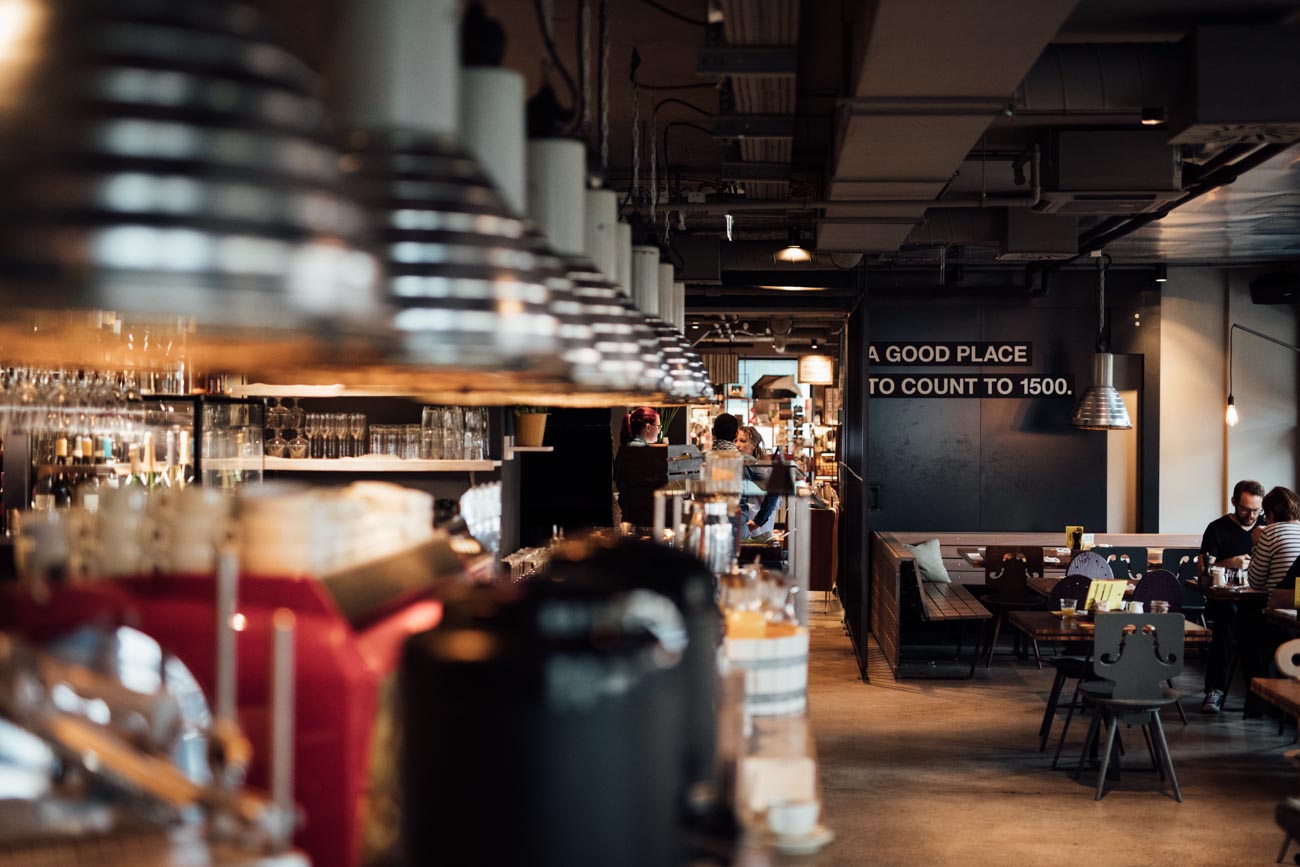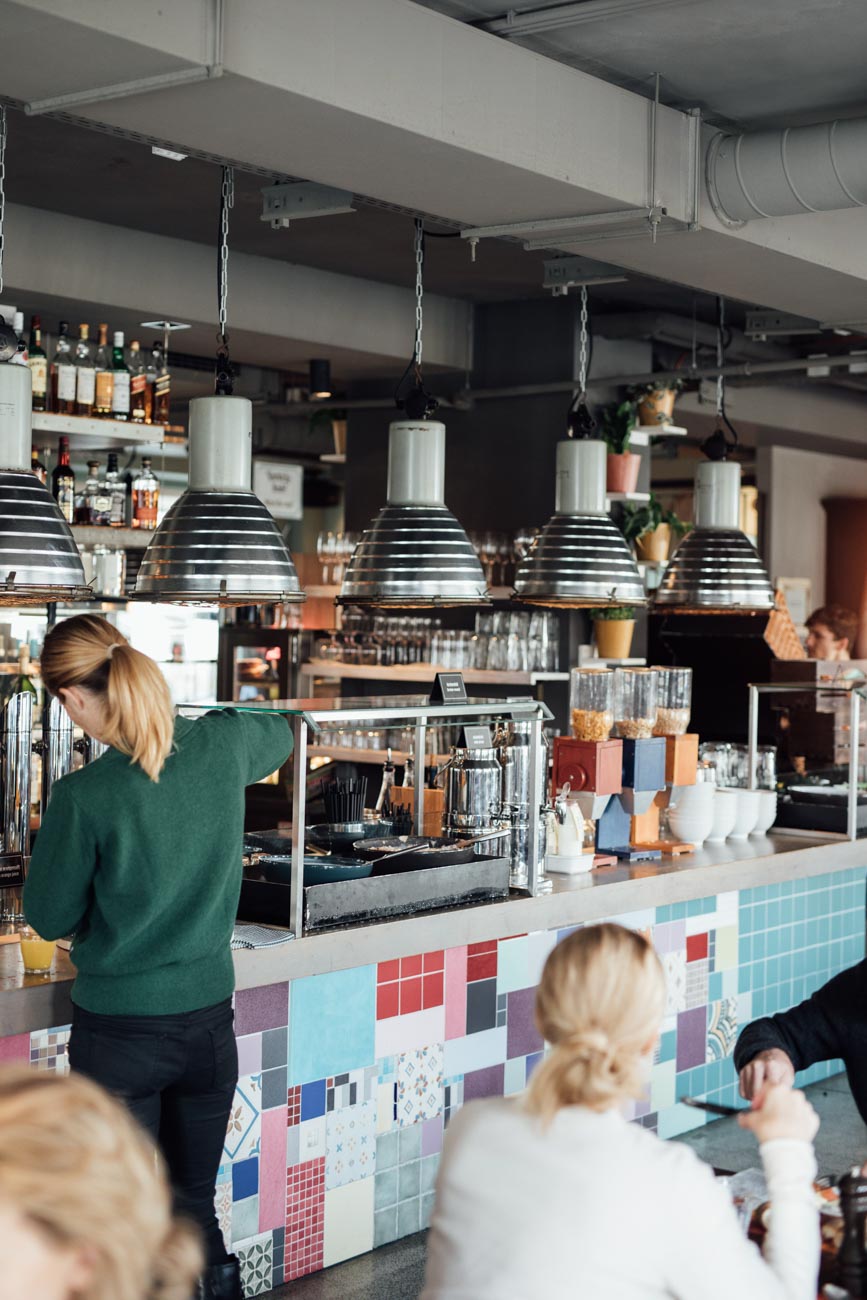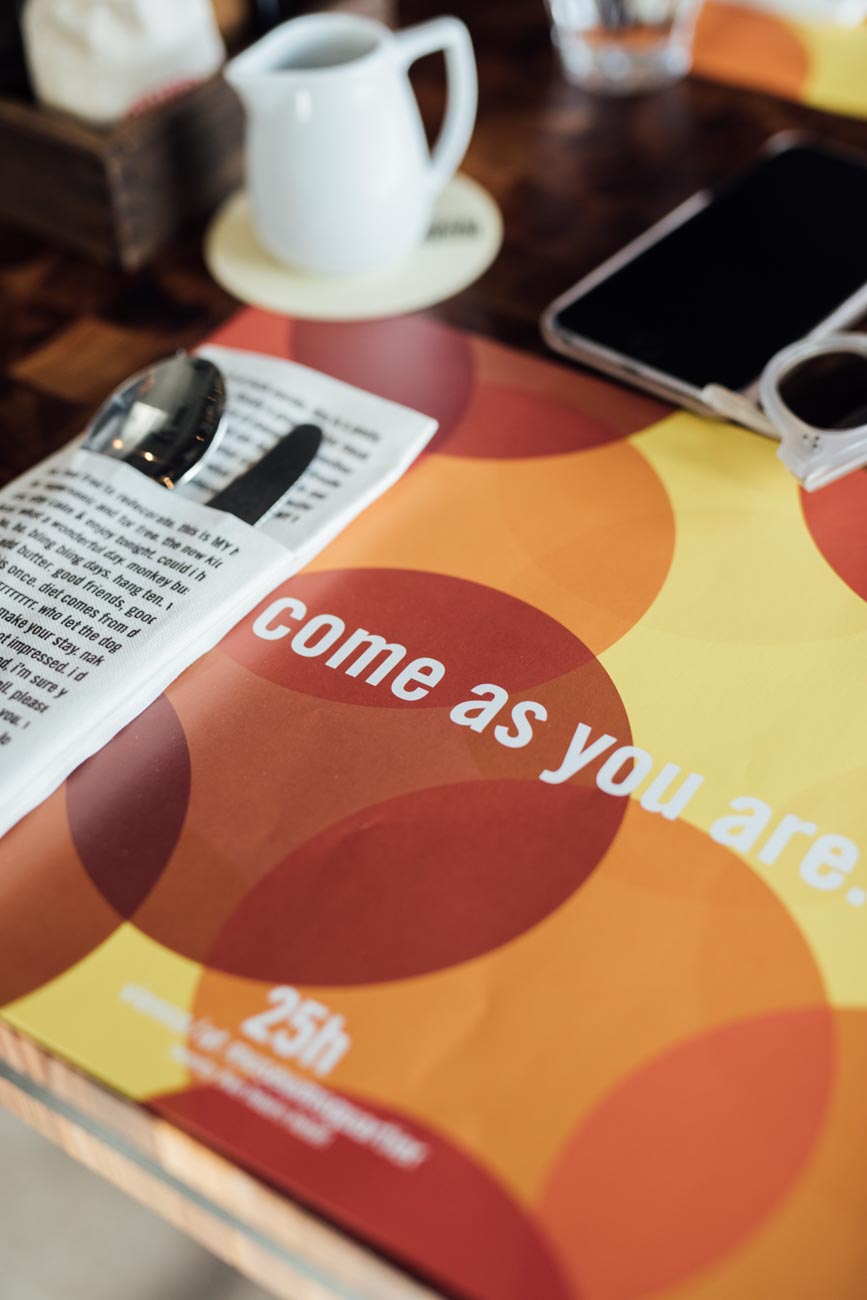 ---
25hours Hotel Wien beim MuseumsQuartier 
Lerchenfelder Straße 1-3
1070 Wien
wien@25hours-hotels.com
Tel: +43 1 521 51 0
*thank you for the awesome stay, 25Hours Hotel Vienna!