More than just a car: MINI Cooper S Convertible
As you might have seen on my Instagram, my mode of transportation got a whole lot hotter during the past few weeks. I got super lucky to be partnering with one of the brands I've truly loved for the past twelve years: MINI.
This love story began way before I was even allowed to drive. Unlike most of my girlfriends I've always had a thing for cars (I blame it on my Dad, who inherited those genes to me). If cars don't tickle your fancy, you'll probably not understand what I'm saying now: But every time a MINI drove past me, my heart always skipped a little beat. To me, that was the car of my dreams and I always wished that one day it would be mine.
Fast forward a few years, it was my 16th birthday and I up until now I don't really know how I was able to convince my parents to do that, but my family got a MINI Cooper. I think I only got so lucky because my Dad loved MINIs as well, since he used to drive one himself when he was younger, and my Mom who didn't ever allow me to drive around with a moped probably thought that a car is safer at least. In Austria you're allowed to get your driving license when you're 17, if you're driving a few thousand kilometers with experienced drivers next you to from your 16h birthday on. However, it needs to be a car with a stick shift that you're learning with, which neither my Mom nor my Dad had. So there it was, the car of my dreams, and I didn't even have my driving license yet. I remember the day the MINI 3-door hatch arrived in our driveway as if it was yesterday. That was a hell of a big deal for a 16-year-old-kid. Literally a dream come true. I remember how my Dad put the key in my hand and told me to get in. My life would never be the same again.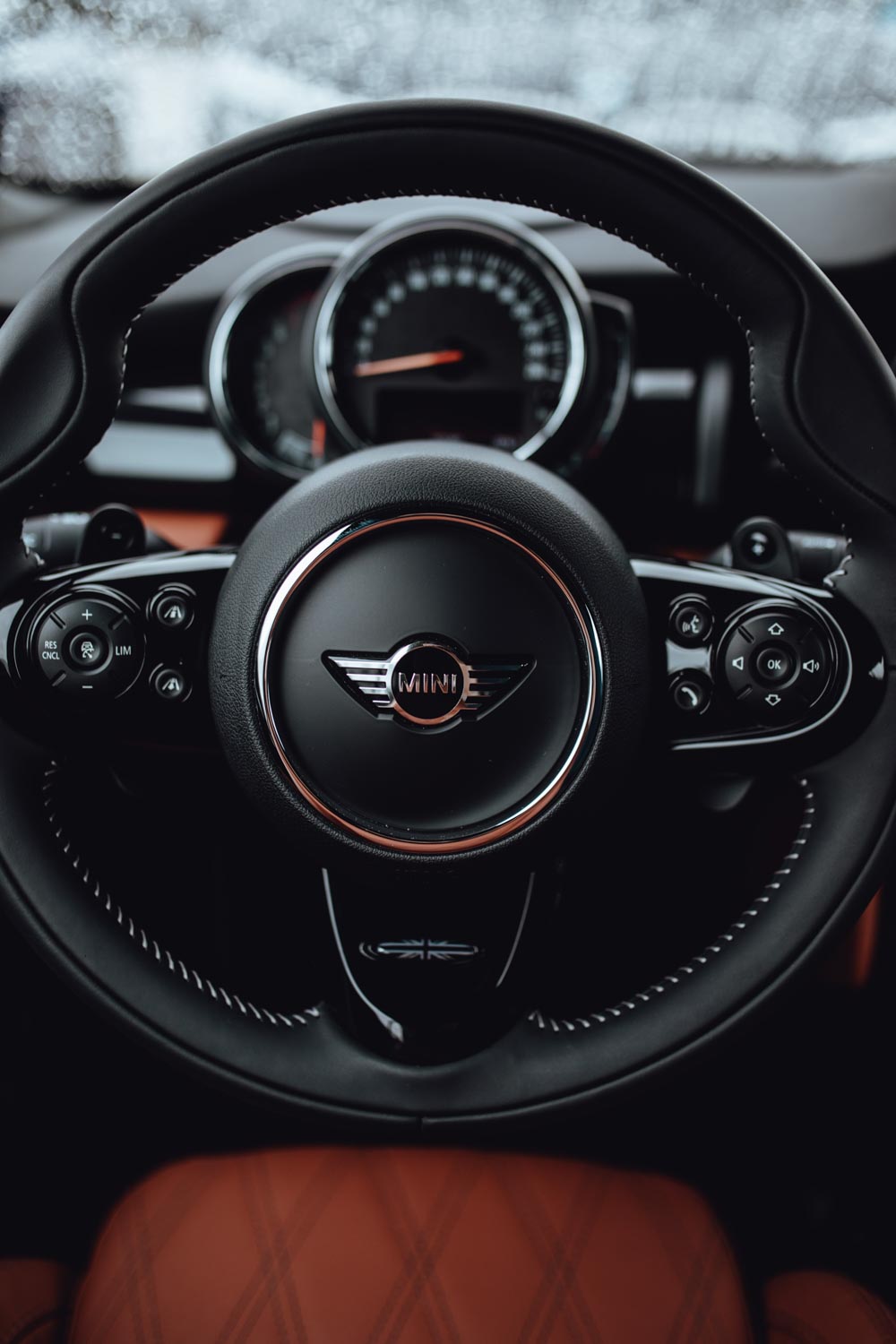 Is it love?
It was a MINI Cooper in Midnight Black Metallic — complete with leather seats, a panoramic roof and chrome interior and exterior highlights. To say the least, it was the most beautiful car I had ever seen and it was indeed love at first sight. Also, it was the first car I had ever driven (legally, not counting the rounds on various parking lots my Dad allowed me to drive his car) and I still remember every single little detail of this MINI.
I still know the brand new car smell. I remember feeling super fancy because of the seat heating. And I can still feel the shift knob in my hand as I learned to work a clutch for the first time. I can also remember what a fantastic feeling it was when I went through a fast food drive-in with my Mom for the first time, or that first time I was allowed to drive to Italy with my best friend – we got coffee to go for the way and made our own road trip mixtape. I still think about all the cool places this MINI took me to, all the memories that are connected to it… This car was much more than a car to me. It was freedom. It allowed me to go places (spending my teenage years on a mountain far away from a bus connection having my own car and being able to drive wherever I wanted was a really big deal, you know). It was the first time I felt like an adult (more or less). Sure, my first car could have been something different. And I would probably be talking about it in a very similar way. Because it's probably not about the car as much as the freedom of driving. But this way, MINI is connected to some of the most wonderful years of my life.
Those memories will forever be etched into my brain. It may have been 12 years ago, but I can still see this MINI clearly. When I went to university in Vienna we didn't have any use for the car anymore and decided to sell it. Yes, I cried when the new owner picked up my beloved MINI. But I have owned two other cars since, and guess what: Both were of them were MINIs. When my parents bought the first MINI, I remember the car salesman saying "Once a MINI, always a MINI." And I guess he could not have been more right.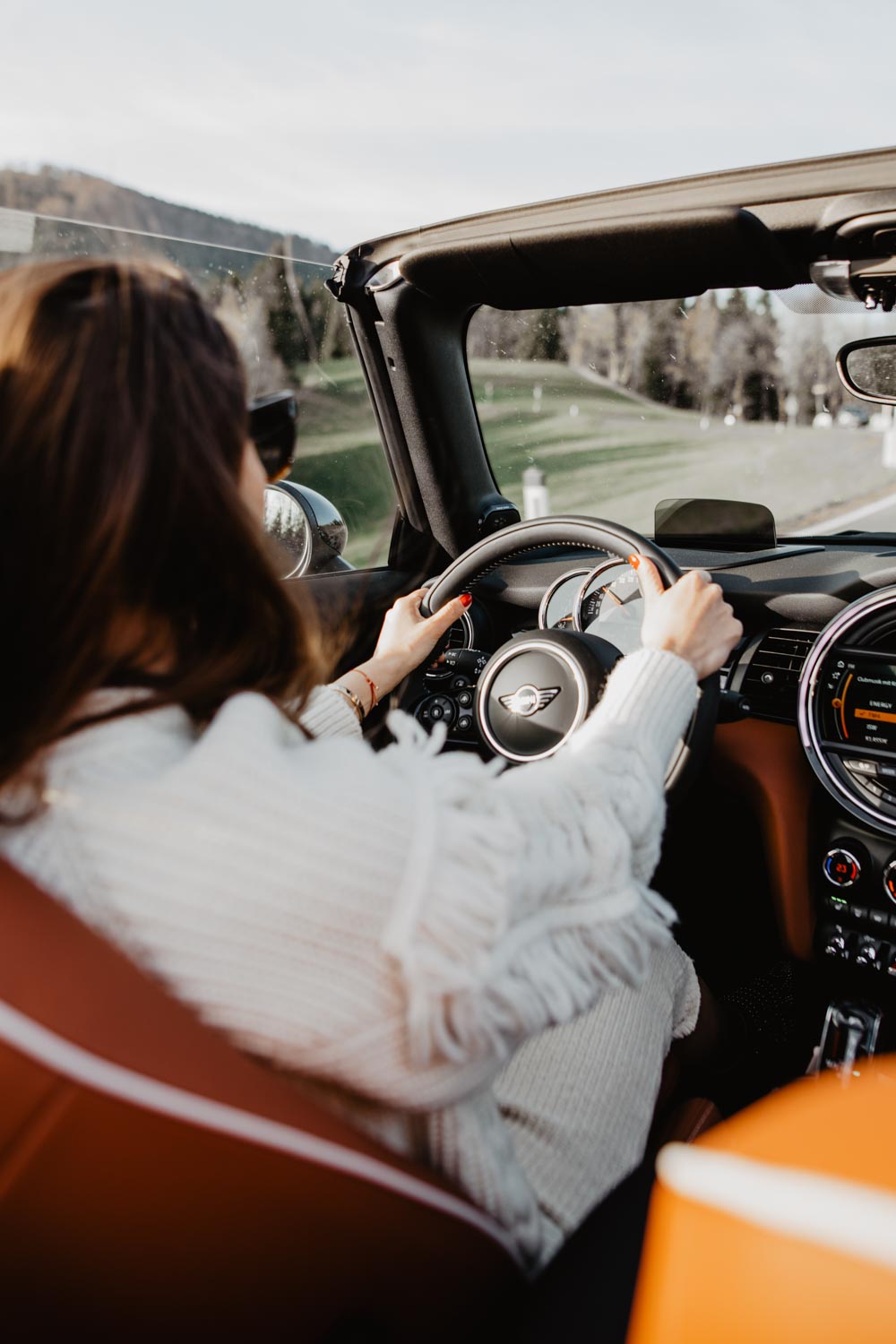 Once a MINI, always a MINI.
It's an understatement to say that I was jumping for joy when MINI Austria reached out to me and asked me whether I'd like to be one of their brand ambassadors. Said and done – a few weeks later I went to pick up my new partner in crime for the next couple of months: A MINI Cooper S Convertible in Starlight Blue Metallic with stitched malt brown Chester leather seats which look just as perfekt as a Chanel bag, the Union Jack on the fully electric soft top and on the rear lights showing its heritage, and the chrome line exterior details. This car is the advancement of the car of my dreams and has features I didn't even know existed.
It's the first convertible I've ever driven, and I must confess: I get the hype. I now know why people would get a convertible: It's the epitome of freedom. The soft top folds down in 18 seconds, and you can even do that when you're one the move (up to a speed of 30kmh). That feeling of your hair flowing in the wind is just priceless. By the way, tapping on the accelerator once is enough to feel the 192PS of the Cooper S under your seat.
Also a first timer for me: The Sports Automatic Transmission with 8 gears. This makes driving even easier (and more fun if you switch into sport mode!). What I love most about MINI is how many possibilities of personalization it offers. There are so many options that almost no MINI looks the same. You can make your MINI truly yours by personalizing the interior. For example, there are various color lines to choose from for the knee roll and armrests. Also, ambience light plays a big role in the interior. Talking about technical equipment, the new MINI Navigation System offers even more scope for maximum possibilities: The 22 cm touchscreen with split-screen function, Apple Car Play, Real Time Traffic Information, Concierge Service, Remote Services, MINI Connected and wireless telephone charging is just brilliant. It has got so many features that I wasn't even able to try them all yet. I could keep on writing lists of things I love about this car, but what I love most about it is the overall driving experience. Since driving the Mini Cooper S Convertible, it doesn't matter where I'm going, because driving it is just pure fun. Just as they say: The journey is the reward.
If I made you curious now, and if you'd like to experience the awesome driving experience I'm talking about, you can simply make an appointment to test drive the MINI of your choice. Trust me, you'll love it and you'll be just as hooked as me.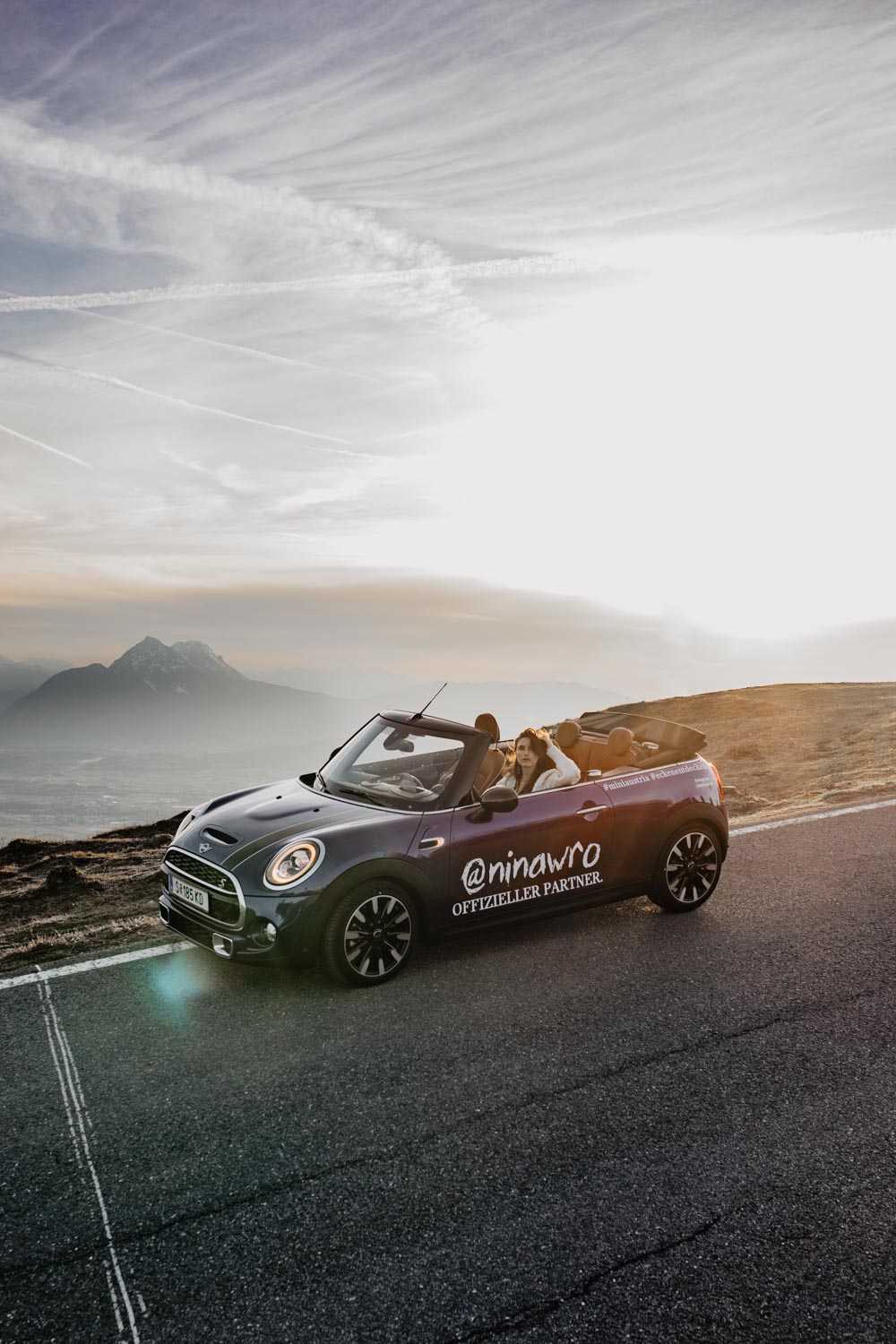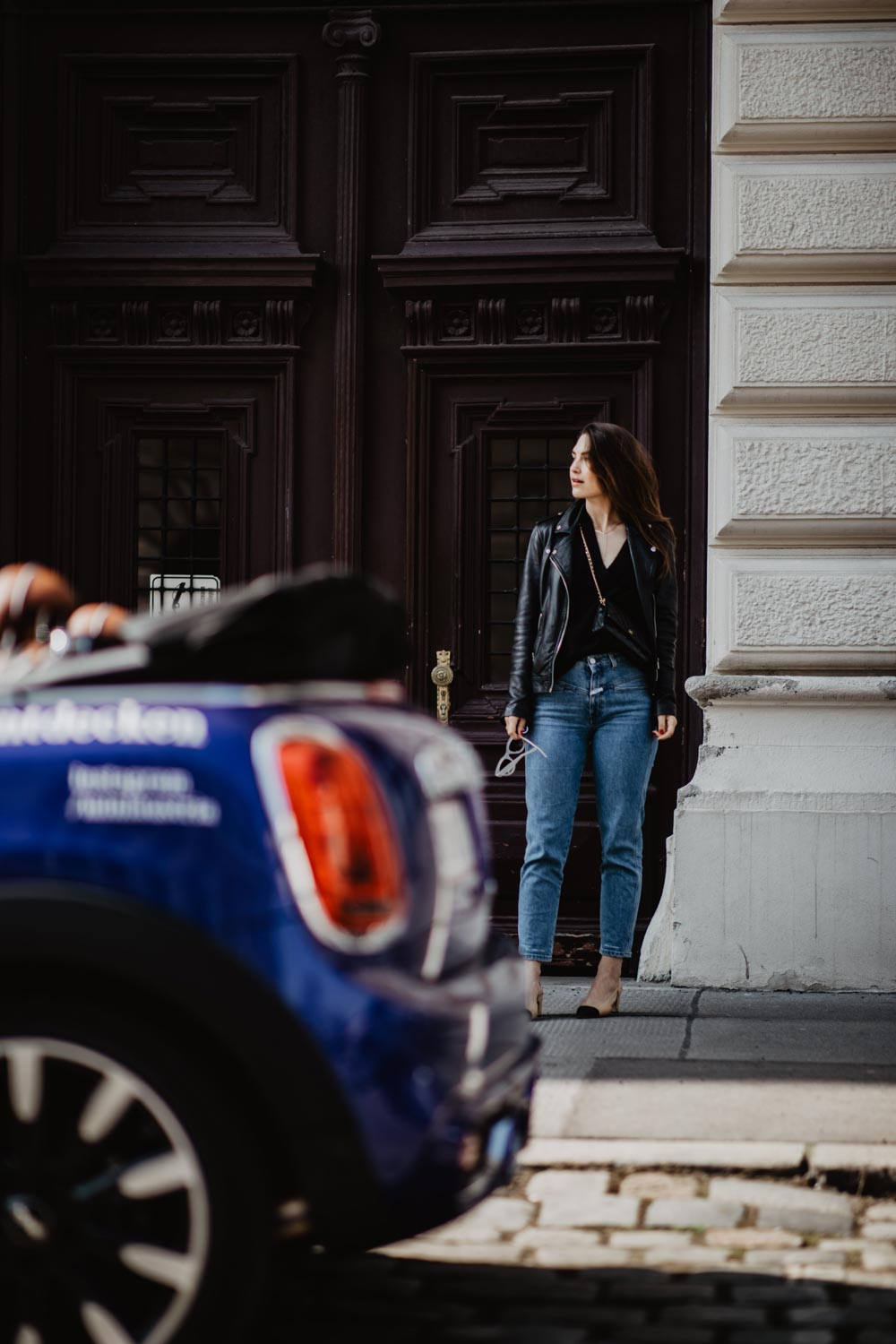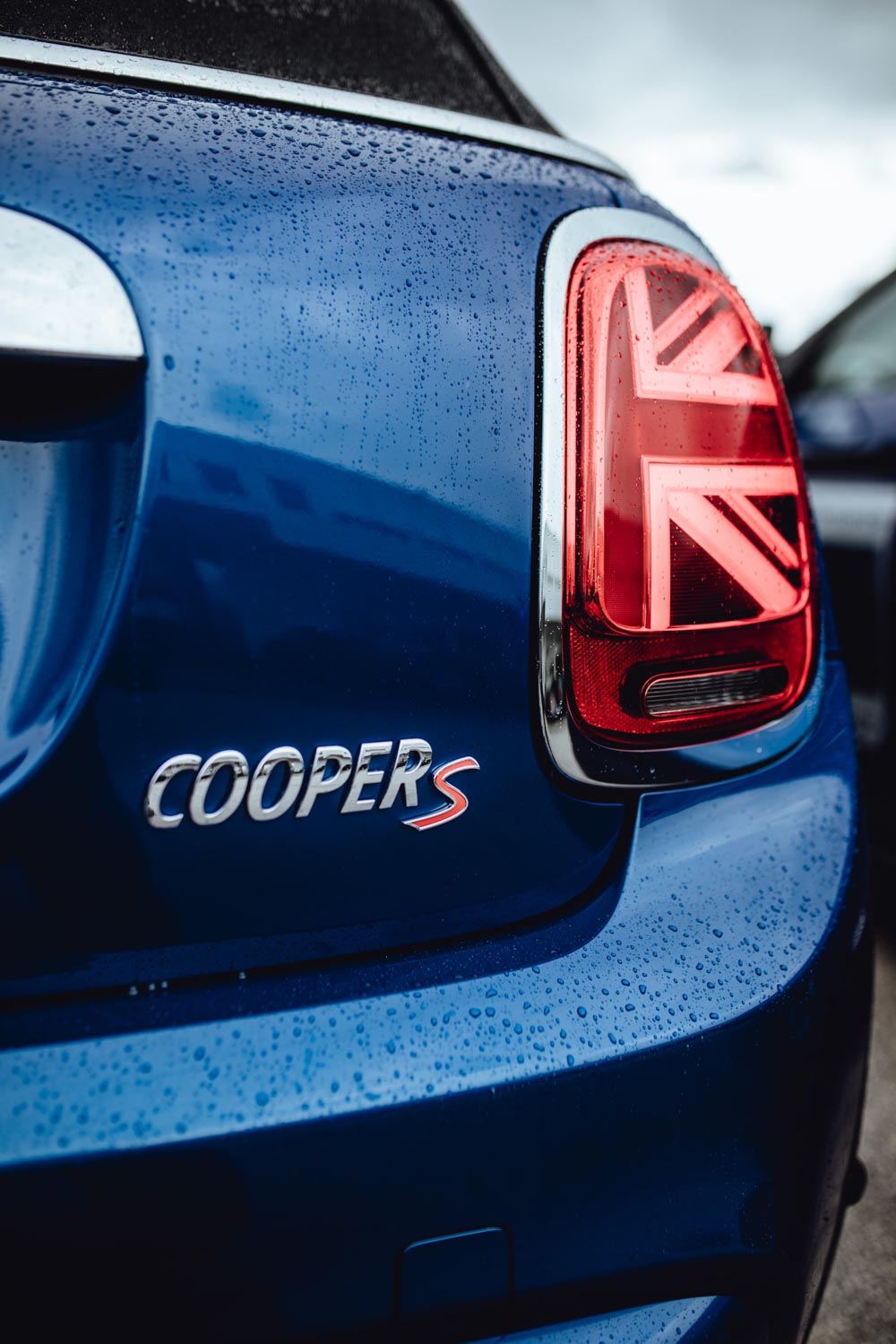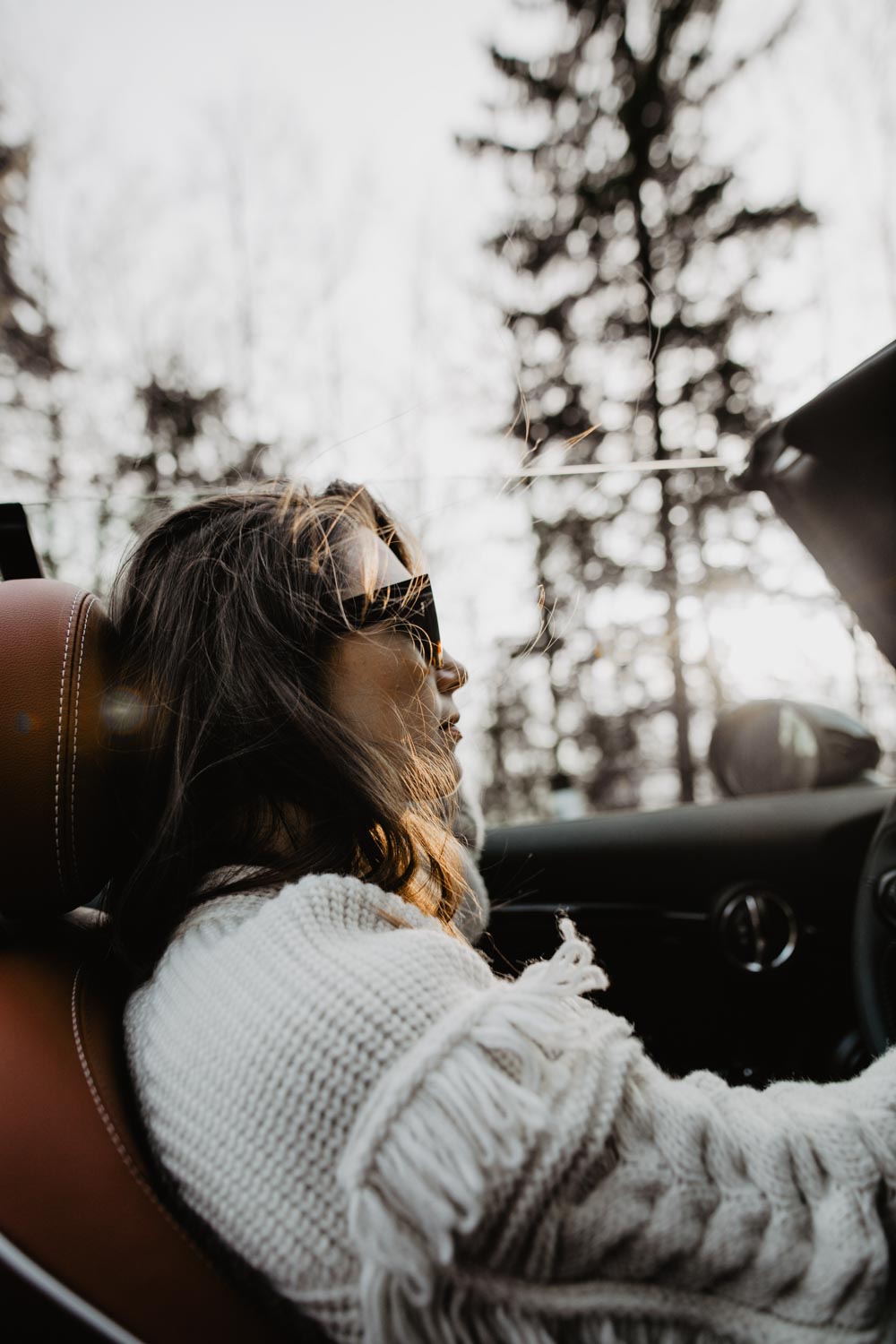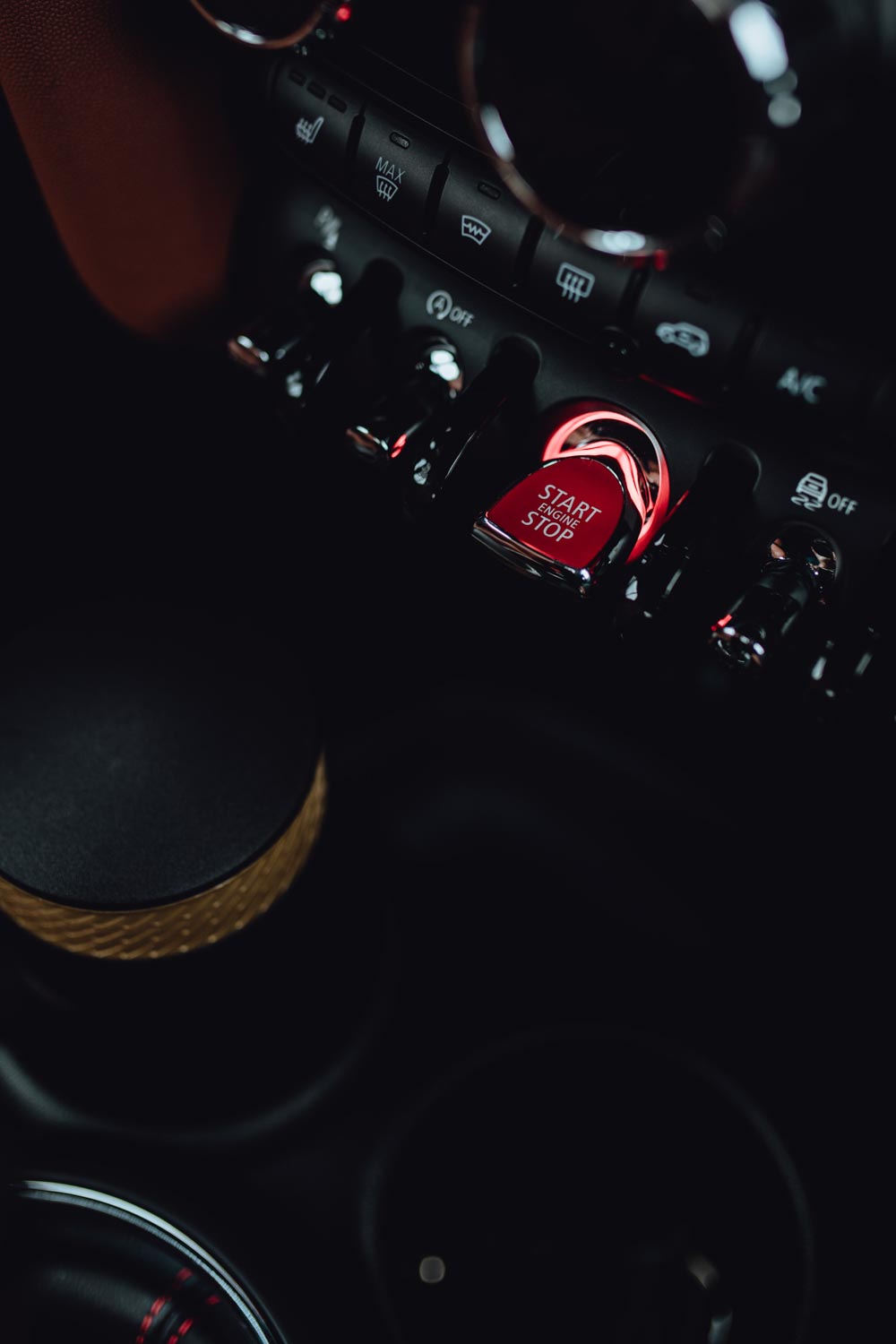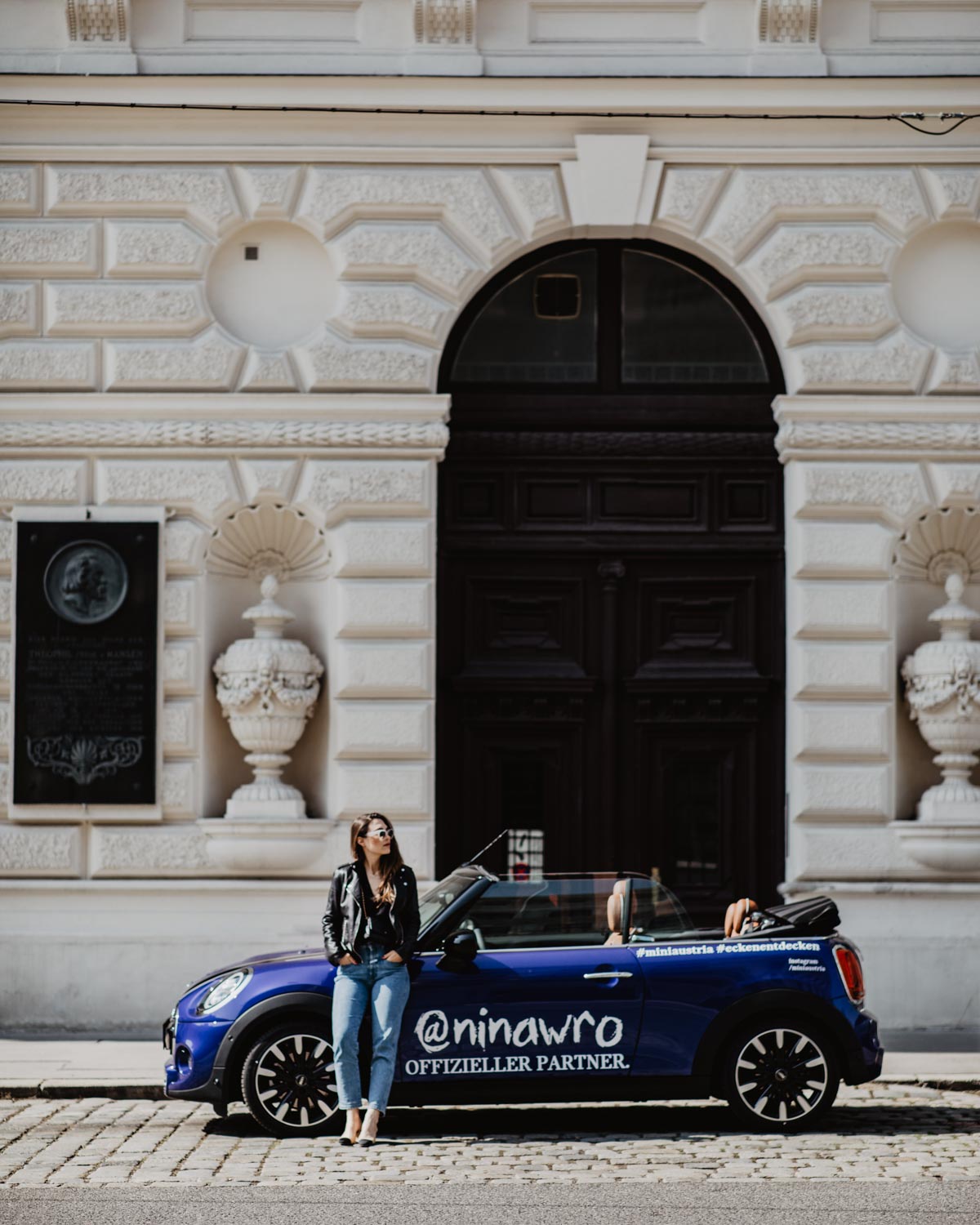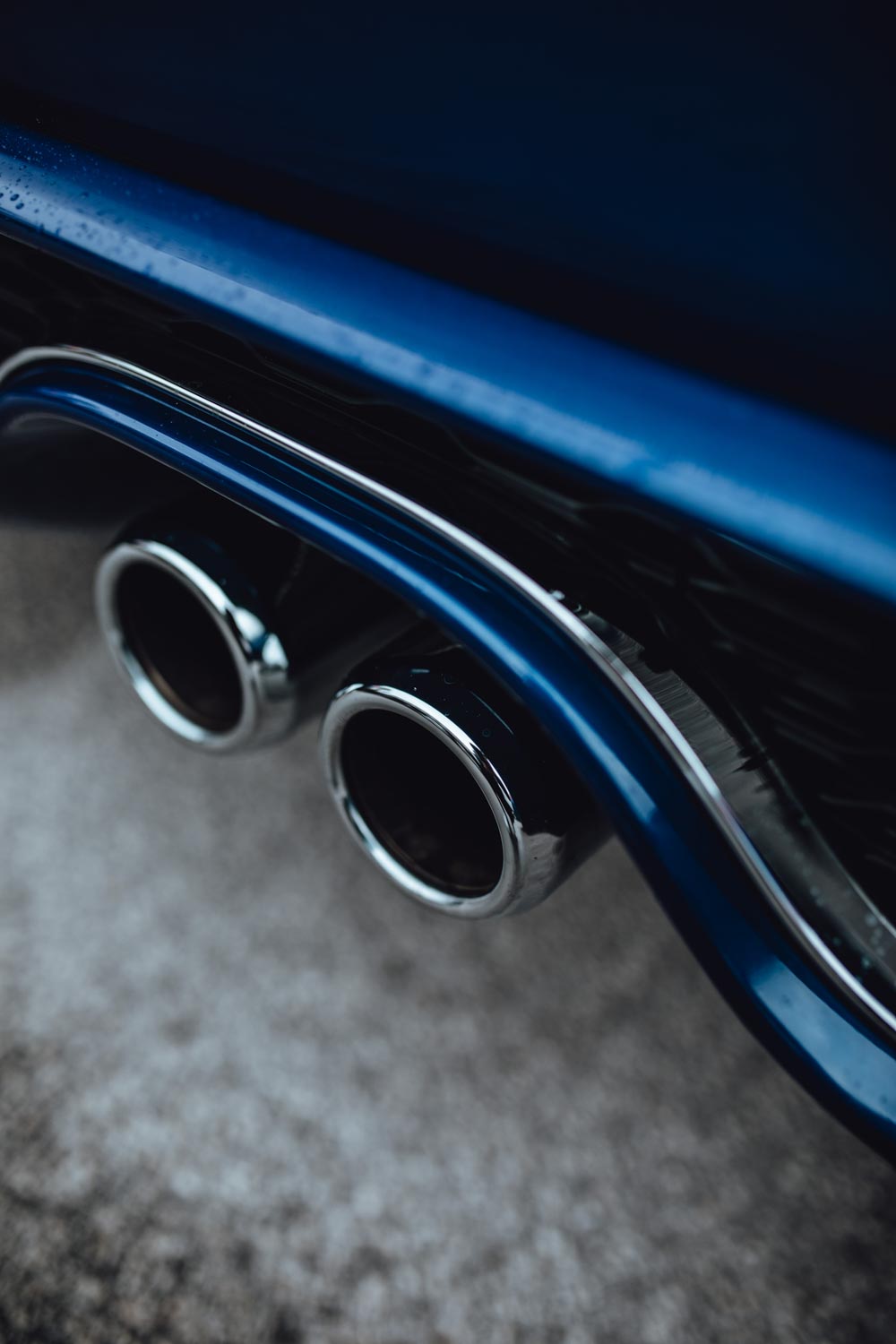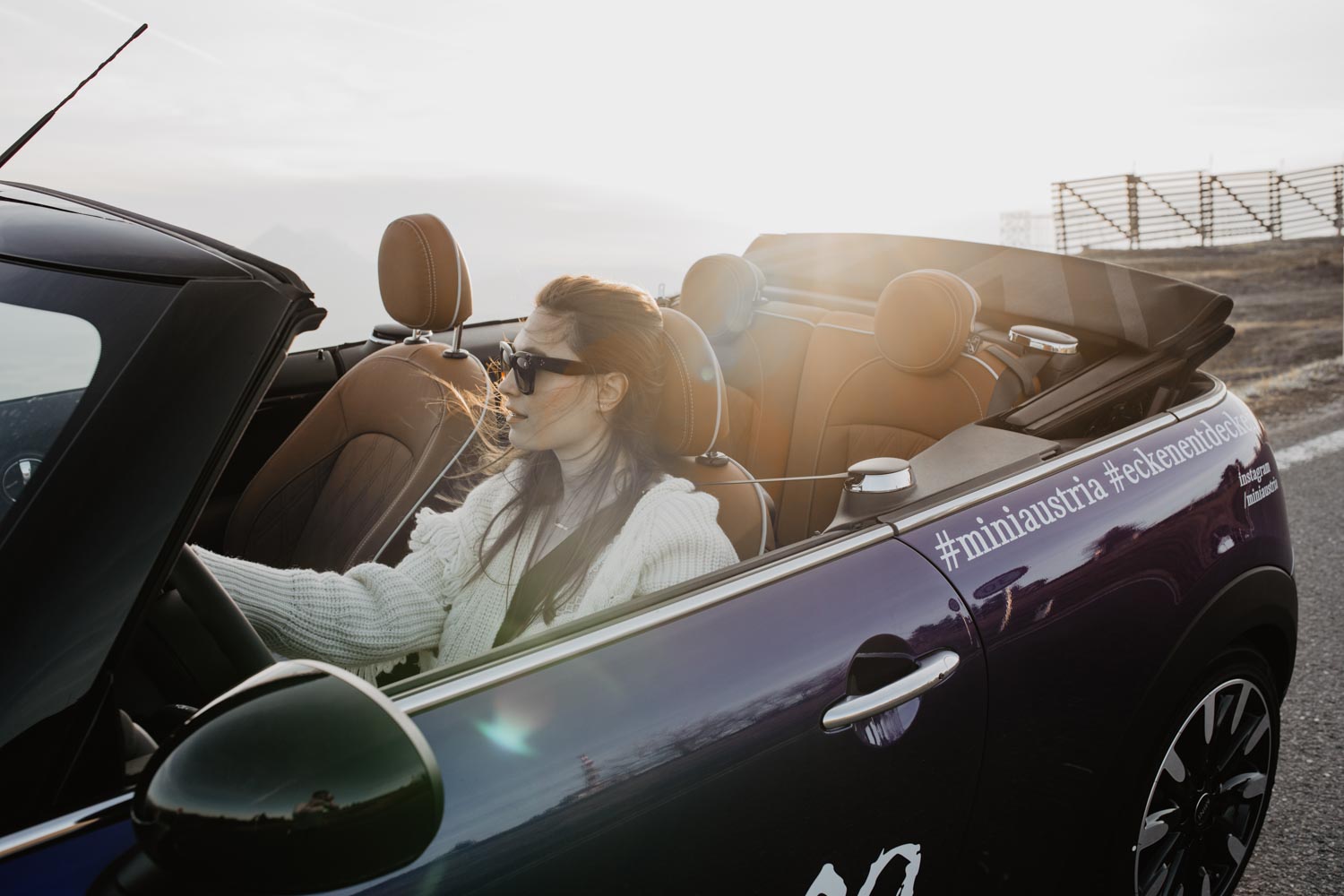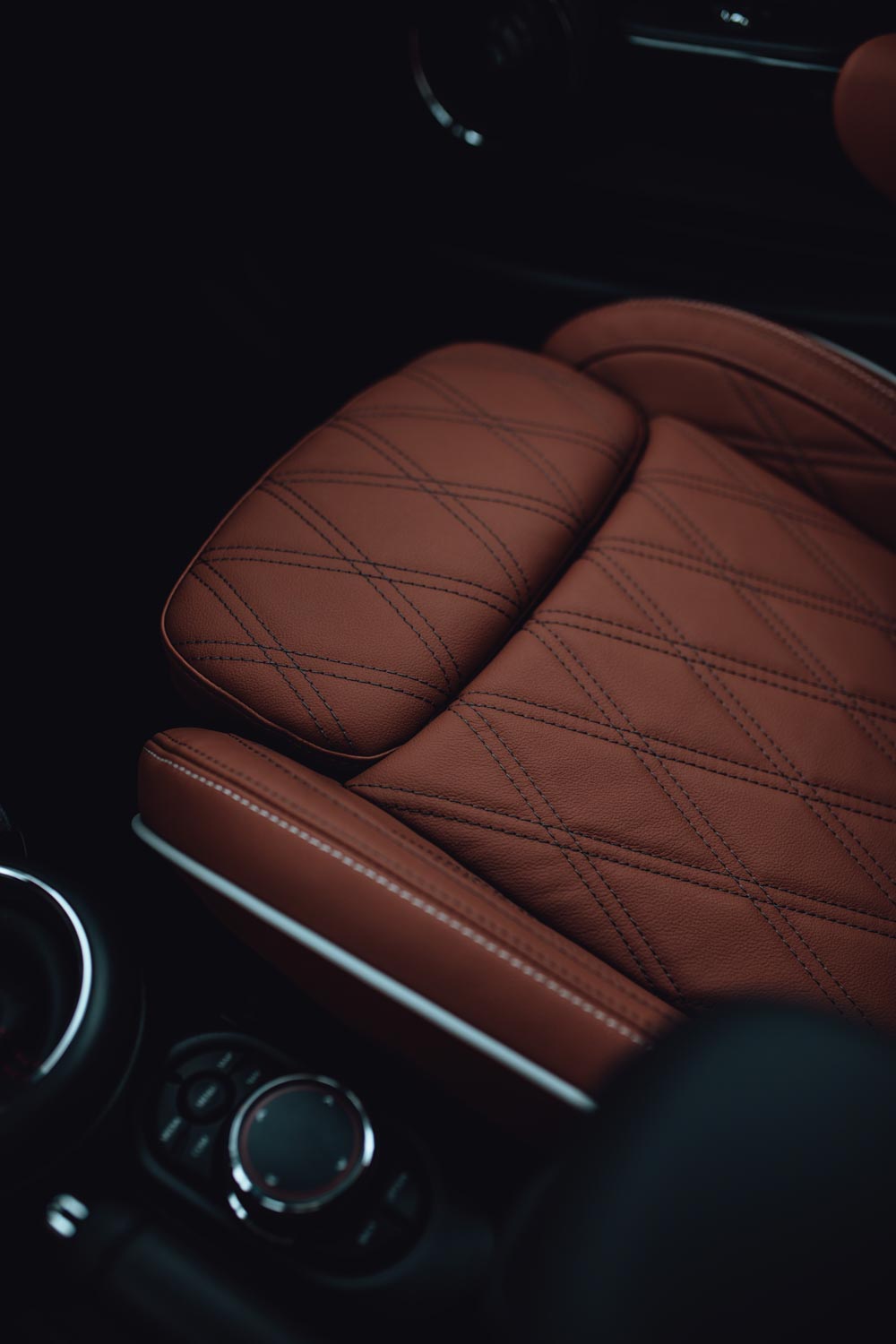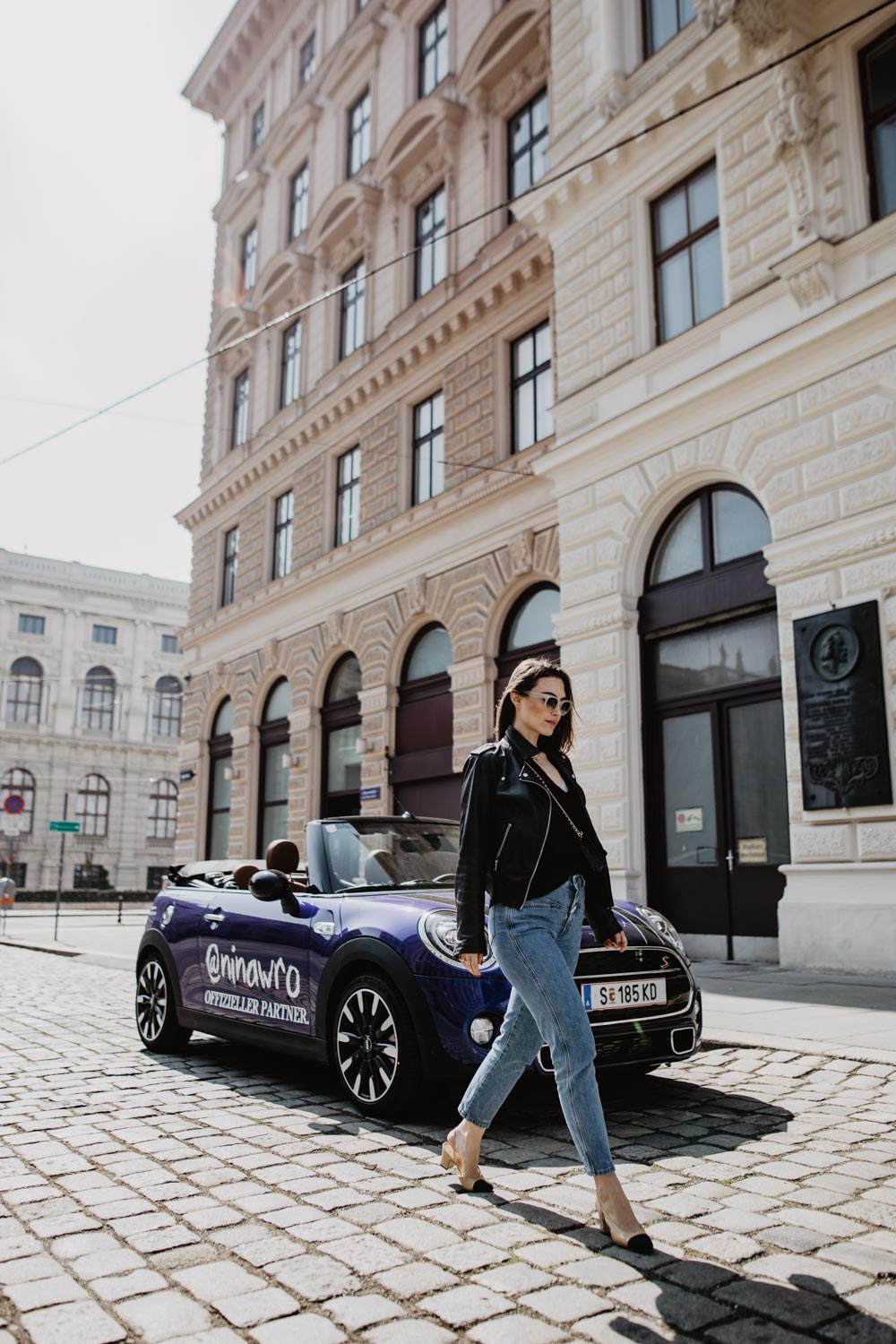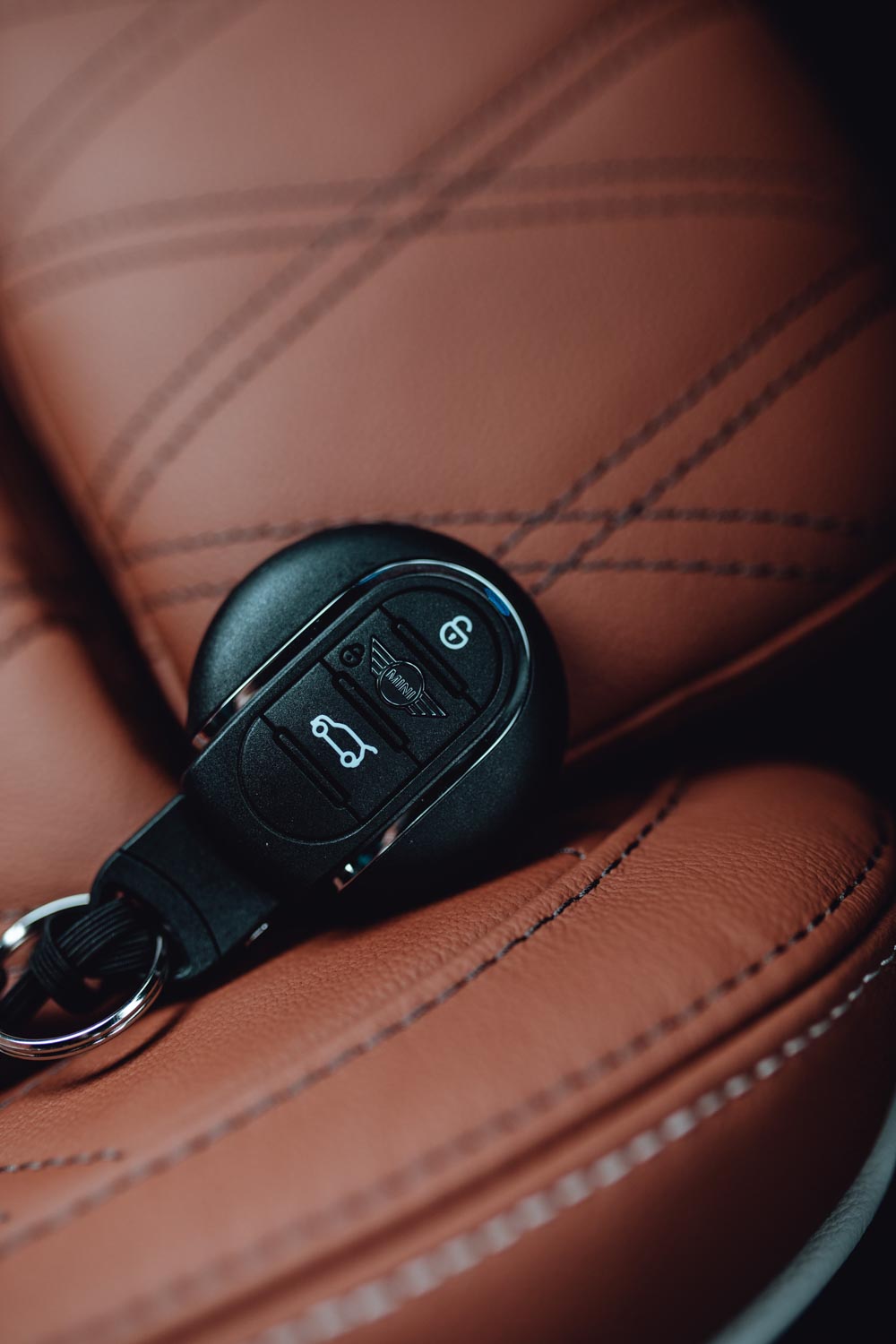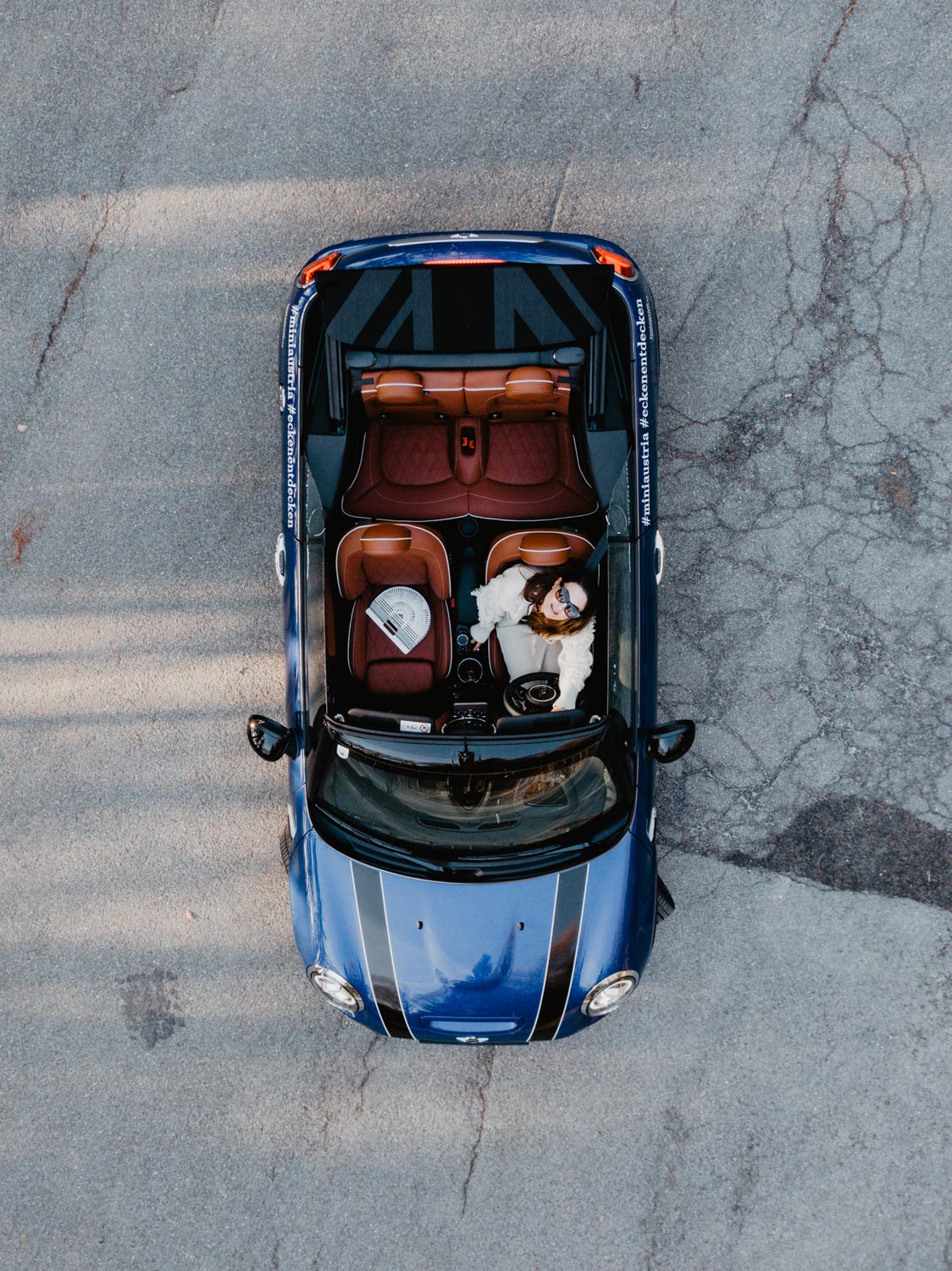 ---
*in partnership with MINI Austria