I asked, you answered: Best Books Ever
Life right now is, to put it bluntly, mental. Work, an upcoming wedding, a move in-between and a whole lot of life that happens while I'm busy making other plans. To say the least, I've barely had time to read a magazine, let alone a whole book. I wish I was the person who'd pick up a book from their nightstand before going to bed, reading a few pages every night. But I have to admit, I'm just not. The problem is I fall asleep way too easily so I'd only manage to read three pages tops, and then have to start again the next night. Nevertheless, I love reading. I love how books have the power to capture my imagination and once that's the case, I'm usually devouring the book in a matter of days.
But frankly speaking, I have not read an entire book this year so far except for "Anything you want" by Derek Sievers and "Love Her Wild" by Atticus, which is a collection of poems. It's a shame, I know. However, for me to be able to fully enjoy a book I simply need time. Case in point: Our upcoming honeymoon is the best occasion to finally lose myself in a good book again. I have used this upcoming trip as an opportunity to ask you guys via Instagram about your most favorite book ever – and I was very pleasantly surprised how many recommendations you sent my way!
Since lots of you asked me to share the recommended books, I thought it would be a nice idea to dedicate an entire blog post to some of the best books ever – chosen by all of you! I picked twenty of the books you sent me, some of which have been named numerous times, and chose the ones I consider reading on my honeymoon (or have even read already and loved).
I think there's something for everyone: From romantic novels, to thrillers, to non-fiction – it's a good mix of everything, and doesn't make the decision about which book to take with me any easier. Maybe it's time to buy a Kindle after all…. If your most favorite book ever that you think everyone HAS TO read in their life is not listed, feel free to add it in the comments below! I'm always very grateful for your recommendations.
Here goes: Twenty of the best books ever
Low on petrol after taking a long detour on his road trip, John finds a small caf, the only establishment in a remote area that appears to be in the middle of nowhere. Despite his intention only to refuel and be on his way, he finds himself sitting at one of the caf's comfortable booths, facing a platter of food and three questions on the menu: Why Are You Here? Do You Fear Death? Are You Fulfilled? With these questions to ponder, and with the guidance of his waitress, Casey, the owner/cook, Mike, and fellow patron Anne, John embarks on a journey of self-discovery that takes him from the executive suites of the advertising world to the sandy beaches of tropical islands. A Jonathan Livingston Seagull for the 21st century, The Why Are You Here Cafe offers readers much food-for-thought and a new and original way to see themselves and the world around them.
Brett's Life List:
1. Go to Paris
2. Perform live, on a super big stage
3. Have a baby, maybe two
4. Fall in love
Brett Bohlinger seems to have it all: a plum job, a spacious loft, an irresistibly handsome boyfriend. All in all, a charmed life. That is, until her beloved mother passes away, leaving behind a will with one big stipulation: In order to receive her inheritance, Brett must first complete the life list of goals she'd written when she was a naïve girl of fourteen.
Grief-stricken, Brett can barely make sense of her mother's decision―her childhood dreams don't resemble her ambitions at age thirty-four in the slightest. Some seem impossible. How can she possibly have a relationship with a father who died seven years ago? Other goals (Be an awesome teacher!) would require her to reinvent her entire future.
As Brett reluctantly embarks on a perplexing journey in search of her adolescent dreams, one thing becomes clear. Sometimes life's sweetest gifts can be found in the most unexpected places.
Taking us from Afghanistan in the final days of its monarchy to the present, The Kite Runner is the unforgettable and beautifully told story of the friendship between two boys growing up in Kabul. Raised in the same household and sharing the same wet nurse, Amir and Hassan grow up in different worlds: Amir is the son of a prominent and wealthy man, while Hassan, the son of Amir's father's servant, is a Hazara – a shunned ethnic minority. Their intertwined lives, and their fates, reflect the eventual tragedy of the world around them. When Amir and his father flee the country for a new life in California, Amir thinks that he has escaped his past. And yet he cannot leave the memory of Hassan behind him.
The Kite Runner is a novel about friendship and betrayal, and about the price of loyalty. It is about the bonds between fathers and sons, and the power of fathers over sons – their love, their sacrifices, and their lies. Written against a backdrop of history that has not been told in fiction before, The Kite Runner describes the rich culture and beauty of a land in the process of being destroyed. But through the devastation, Khaled Hosseini offers hope for redemption.
'ONE DAY is destined to be a modern classic' – Daily Mirror. Twenty years, two people, ONE DAY. The multi-million copy bestseller that captures the experiences of a generation.
'I can imagine you at forty,' she said, a hint of malice in her voice. 'I can picture it right now.'
He smiled without opening his eyes. 'Go on then.'
15th July 1988. Emma and Dexter meet for the first time on the night of their graduation. Tomorrow they must go their separate ways. So where will they be on this one day next year? And the year after that? And every year that follows?
The Shadow of the Wind is a stunning literary thriller in which the discovery of a forgotten book leads to a hunt for an elusive author who may or may not still be alive…
Hidden in the heart of the old city of Barcelona is the 'Cemetery of Lost Books', a labyrinthine library of obscure and forgotten titles that have long gone out of print. To this library, a man brings his 10-year-old son Daniel one cold morning in 1945. Daniel is allowed to choose one book from the shelves and pulls out 'The Shadow of the Wind' by Julian Carax.
But as he grows up, several people seem inordinately interested in his find. Then, one night, as he is wandering the old streets once more, Daniel is approached by a figure who reminds him of a character from the book, a character who turns out to be the devil. This man is tracking down every last copy of Carax's work in order to burn them. What begins as a case of literary curiosity turns into a race to find out the truth behind the life and death of Julian Carax and to save those he left behind…
Thomas Derale, a mild-mannered businessman from Chicago, embodies leadership's greatest secret: his companies make fortunes, his people love him, and his customers are willing to wait weeks just to do business with him. At age 55, though, Derale is dying, and through a series of final encounters with key people in his life – primarily his wife, Maggie, and Joe, who regards Thomas as his mentor – we learn about his life, his unique business insights, and the true impact the man and his work has had on the people around him.
A business parable with a difference, THE BIG FIVE FOR LIFE is a story of great leadership, savvy decision-making and is a powerful reminder that successful leaders are not just in the business of business – they are in the business of life.
When there's danger in paradise, will you be the one to stay alive? With a quick spin of the globe, Kitty and Lana escape their grey reality and journey to the Philippines. There they discover The Blue – a beautiful yacht, with a wandering crew. They spend day after languorous day exploring the pristine white beaches and swimming beneath the stars, and Lana drifts further away from the long-buried secrets of home. But the tide turns when death creeps quietly on deck. A dangerous swell of mistrust and lies threatens to bring the crew's adventures to an end – but some won't let paradise go…whatever the price.
Everything about fifteen-year-old Cat's new town in rural Michigan is lonely and off-kilter, until she meets her neighbor, the manic, beautiful, pill-popping Marlena. Cat, inexperienced and desperate for connection, is quickly lured into Marlena's orbit by little more than an arched eyebrow and a shake of white-blonde hair. As the two girls turn the untamed landscape of their desolate small town into a kind of playground, Cat catalogues a litany of firsts – first drink, first cigarette, first kiss – while Marlena's habits harden and calcify. Within the year, Marlena is dead, drowned in six inches of icy water in the woods nearby. Now, decades later, when a ghost from that pivotal year surfaces unexpectedly, Cat must try to forgive herself and move on, even as the memory of Marlena keeps her tangled in the past.
Alive with an urgent, unshakeable tenderness, Julie Buntin's Marlena is an unforgettable look at the people who shape us beyond reason and the ways it might be possible to pull oneself back from the brink.
It begins by chance: Leo receives emails in error from an unknown woman called Emmi. Being polite he replies, and Emmi writes back. A few brief exchanges are all it takes to spark a mutual interest in each other, and soon Emmi and Leo are sharing their innermost secrets and longings. The erotic tension simmers, and it seems only a matter of time before they will meet in person. But they keep putting off the moment – the prospect both unsettles and excites them. And, after all, Emmi is happily married. Will their feelings for each other survive the test of a real-life encounter?
An epic chess match on a transatlantic liner unearths a story of persecution and obsession. One of the most perfectly gripping novellas from a master of the form, Stefan Zweig. Chess world champion Mirko Czentovic is travelling on an ocean liner to Buenos Aires. Dull-witted in all but chess, he entertains himself on board by allowing others to challenge him in the game, before beating each of them and taking their money. But there is another passenger with a passion for chess: Dr B, previously driven to insanity during Nazi imprisonment by the chess games in his imagination. But in agreeing to take on Czentovic, what price will Dr B ultimately pay? A moving portrait of one man's madness, A Chess Story is a searing examination of the power of the mind and the evil it can do. 'The rediscovery of this extraordinary writer could well be on a par with last year's refinding of the long-lost Stoner, by John Williams, and which similarly could pluck his name out of a dusty obscurity.' Simon Winchester, Telegraph 'Perhaps the best chess story ever written, perhaps the best about any game. Never mind that you may have never moved a pawn to King four; the story will grip you.' Economist 'His great achievement in short form'The Times A staunch pacifist after his time in the Ministry of War during the First World War, Stefan Zweig was, at his peak, one of the bestselling and most widely acclaimed authors in the world. Following Hitler's rise to power, he and his second wife fled Austria; first to England, then to America, and finally, in 1940, they travelled together to Brazil, where the couple took an overdose and died. Much of his work is available from Pushkin Press.
In The Unbearable Lightness of Being, Milan Kundera tells the story of a young woman in love with a man torn between his love for her and his incorrigible womanizing and one of his mistresses and her humbly faithful lover. This magnificent novel juxtaposes geographically distant places, brilliant and playful reflections, and a variety of styles to take its place as perhaps the major achievement of one of the world's truly great writers.
Everyone in Shaker Heights was talking about it that summer: how Isabelle, the last of the Richardson children, had finally gone around the bend and burned the house down.
In Shaker Heights, a placid, progressive suburb of Cleveland, everything is meticulously planned – from the layout of the winding roads, to the colours of the houses, to the successful lives its residents will go on to lead. And no one embodies this spirit more than Elena Richardson, whose guiding principle is playing by the rules.
Enter Mia Warren – an enigmatic artist and single mother- who arrives in this idyllic bubble with her teenage daughter Pearl, and rents a house from the Richardsons. Soon Mia and Pearl become more than just tenants: all four Richardson children are drawn to the mother-daughter pair. But Mia carries with her a mysterious past, and a disregard for the rules that threatens to upend this carefully ordered community.
When old family friends attempt to adopt a Chinese-American baby, a custody battle erupts that dramatically divides the town – and puts Mia and Elena on opposing sides. Suspicious of Mia and her motives, Elena is determined to uncover the secrets in Mia's past. But her obsession will come at an unexpected and devastating cost…
The Alchemist by Paulo Coelho continues to change the lives of its readers forever. With more than two million copies sold around the world, The Alchemist has established itself as a modern classic, universally admired.
Paulo Coelho's masterpiece tells the magical story of Santiago, an Andalusian shepherd boy who yearns to travel in search of a worldly treasure as extravagant as any ever found.
The story of the treasures Santiago finds along the way teaches us, as only a few stories can, about the essential wisdom of listening to our hearts, learning to read the omens strewn along life's path, and, above all, following our dreams.
Psychiatrist Viktor Frankl's memoir has riveted generations of readers with its descriptions of life in Nazi death camps and its lessons for spiritual survival. Between 1942 and 1945 Frankl labored in four different camps, including Auschwitz, while his parents, brother, and pregnant wife perished. Based on his own experience and the experiences of others he treated later in his practice, Frankl argues that we cannot avoid suffering but we can choose how to cope with it, find meaning in it, and move forward with renewed purpose. Frankl's theory-known as logotherapy, from the Greek word logos ("meaning")-holds that our primary drive in life is not pleasure, as Freud maintained, but the discovery and pursuit of what we personally find meaningful.
At the time of Frankl's death in 1997, Man's Search for Meaning had sold more than 10 million copies in twenty-four languages. A 1991 reader survey for the Library of Congress that asked readers to name a "book that made a difference in your life" found Man's Search for Meaning among the ten most influential books in America.
Since it was first published " The Art of Loving" has become a classic, inspiring thousands of people with its clarity and power. Erich Fromm, the renowned psychoanalyst, sees love as the ultimate need and desire of all human beings. In this book, he discusses every aspect of the subject: romantic love, the love of parents for children, brotherly love, erotic love, self-love and the love of God or the divine. He looks at the theory of love as it appears throughout the cultures of the world and at the practice, how we show or fail to show love to one another. Love is an art, which we need to develop and practice in order to find true commitment. We need to find it, individually and as a society as a whole. Erich Fromm is one of the major figures in the field of psychoanalysis. He devoted himself to consultant psychology and theoretical investigation for many years. He was the author of numerous books, including " Fear of Freedom" and "Psychoanalysis and Zen", before his death in 1980.
"I fell in love the way you fall asleep: slowly, then all at once."
Despite the tumor-shrinking medical miracle that has bought her a few years, Hazel has never been anything but terminal, her final chapter inscribed upon diagnosis. But when a gorgeous plot twist named Augustus Waters suddenly appears at Cancer Kid Support Group, Hazel's story is about to be completely rewritten.
Insightful, bold, irreverent, and raw, The Fault in Our Stars is award-winning author John Green's most ambitious and heartbreaking work yet, brilliantly exploring the funny, thrilling, and tragic business of being alive and in love.
One night in a Parisian nightclub and the aftermath of a marriage provide the stories for these two novels by Frederic Beigbeder, award-winning author of `Windows on the World'. In `Holiday in a Coma', Marc Marronier, a shallow, superficial, rich Parisian who works as an advertising executive, is invited by his old friend to the opening of a new nightclub called The Shitter (a satirical take on the famous Paris nightclub Les Bains Douche). Taking place over a single unforgettable night, the novel documents everything from the pit-bull bouncer on the door, to the drugs, cocktails and wannabes who frequent the club, and Marc's attempts to seduce a catwalk model – any one will do. A catalogue of degeneracy, drugs, sex and decibels, `Holiday in a Coma' is written with a fury and passion that reflect the author's own relationship with a world and he both loves and loathes. In `Love Lasts Three Years', Marc Maronnier has just been divorced and – shallow opportunist that he is – has decided to write a book about it. He has a theory that love lasts no more than three years, and here – recounting the highs and lows of his marriage and taking us through brash nightclubs, vainglorious offices and soulless designer apartments – he brings to bear the theoretical and the empirical to prove his point. Both frightening and funny, the book reads like a diary: sometimes tender and real, sometimes fantastical and cruel, peppered with Beigbeder's acerbic one-liners and trademark wit.
The million copy bestseller, A Little Life by Hanya Yanagihara, is an immensely powerful and heartbreaking novel of brotherly love and the limits of human endurance.
When four graduates from a small Massachusetts college move to New York to make their way, they're broke, adrift, and buoyed only by their friendship and ambition. There is kind, handsome Willem, an aspiring actor; JB, a quick-witted, sometimes cruel Brooklyn-born painter seeking entry to the art world; Malcolm, a frustrated architect at a prominent firm; and withdrawn, brilliant, enigmatic Jude, who serves as their centre of gravity. Over the decades, their relationships deepen and darken, tinged by addiction, success, and pride. Yet their greatest challenge, each comes to realize, is Jude himself, by midlife a terrifyingly talented litigator yet an increasingly broken man, his mind and body scarred by an unspeakable childhood, and haunted by what he fears is a degree of trauma that he'll not only be unable to overcome – but that will define his life forever.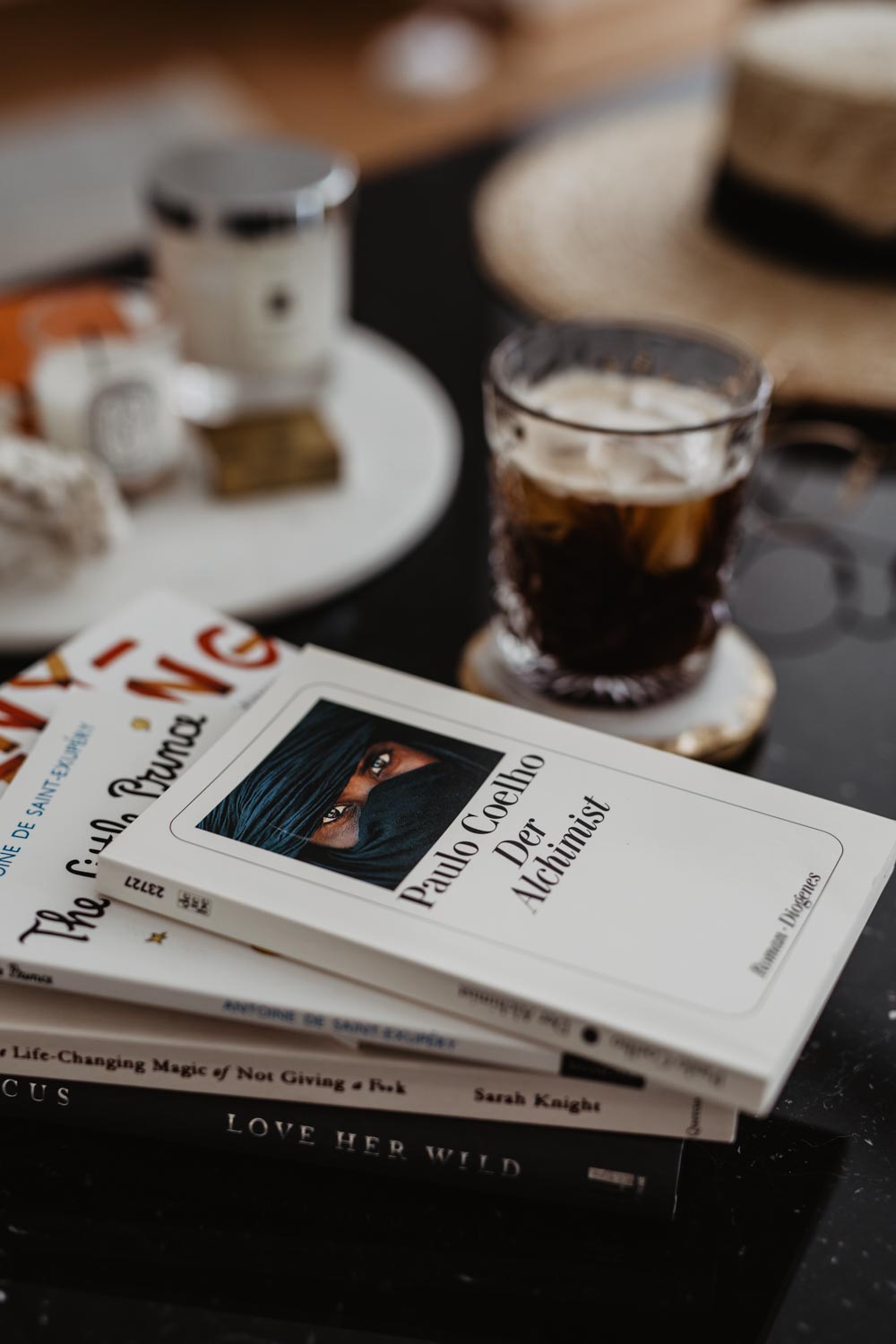 German Books
(not translated into English yet)
Jonas ist Tourist in einer Todeszone, er nimmt an einer Expedition zum Gipfel des Mount Everest teil. Während des qualvollen Aufstiegs hängt er seinen Erinnerungen nach. An seine wilde Kindheit, an das grausame Schicksal seines Bruders Mike, an seine endlosen Reisen nach Havanna, Tokio, Jerusalem und Oslo. Und schließlich an die magische Begegnung mit Marie, seiner großen Liebe, die sein ganzes Leben verändert hat. Thomas Glavinics Roman ist eine Expedition ins Ungewisse – ein unvergleichliches Buch, packend und verstörend zugleich, von einer enormen Suggestivkraft. Und ein Buch der Liebe.
Selma, eine alte Westerwälderin, kann den Tod voraussehen. Immer, wenn ihr im Traum ein Okapi erscheint, stirbt am nächsten Tag jemand im Dorf. Unklar ist allerdings, wen es treffen wird. Davon, was die Bewohner in den folgenden Stunden fürchten, was sie blindlings wagen, gestehen oder verschwinden lassen, erzählt Mariana Leky in ihrem Roman.
›Was man von hier aus sehen kann‹ ist das Porträt eines Dorfes, in dem alles auf wundersame Weise zusammenhängt. Aber es ist vor allem ein Buch über die Liebe unter schwierigen Vorzeichen, Liebe, die scheinbar immer die ungünstigsten Bedingungen wählt. Für Luise zum Beispiel, Selmas Enkelin, gilt es viele tausend Kilometer zu überbrücken. Denn der Mann, den sie liebt, ist zum Buddhismus konvertiert und lebt in einem Kloster in Japan…
Jedes Jahr verschwinden auf hoher See rund 20 Menschen spurlos von Kreuzfahrtschiffen. Doch nie kam jemand zurück. Bis jetzt …
Martin Schwartz, Polizeipsychologe, hat vor fünf Jahren Frau und Sohn verloren. Es passierte während eines Urlaubs auf dem Kreuzfahrtschiff Sultan of the Seas – niemand konnte ihm sagen, was genau geschah. Martin ist seither ein psychisches Wrack und betäubt sich mit Himmelfahrtskommandos als verdeckter Ermittler. Mitten in einem Einsatz bekommt er den Anruf einer seltsamen alten Dame, die sich als Thrillerautorin bezeichnet: Er müsse unbedingt an Bord der Sultan kommen, es gebe Beweise dafür, was seiner Familie zugestoßen ist. Nie wieder wollte Martin den Fuß auf ein Schiff setzen – und doch folgt er dem Hinweis und erfährt, dass ein vor Wochen auf der Sultan verschwundenes Mädchen wieder aufgetaucht ist. Mit dem Teddy seines Sohnes im Arm…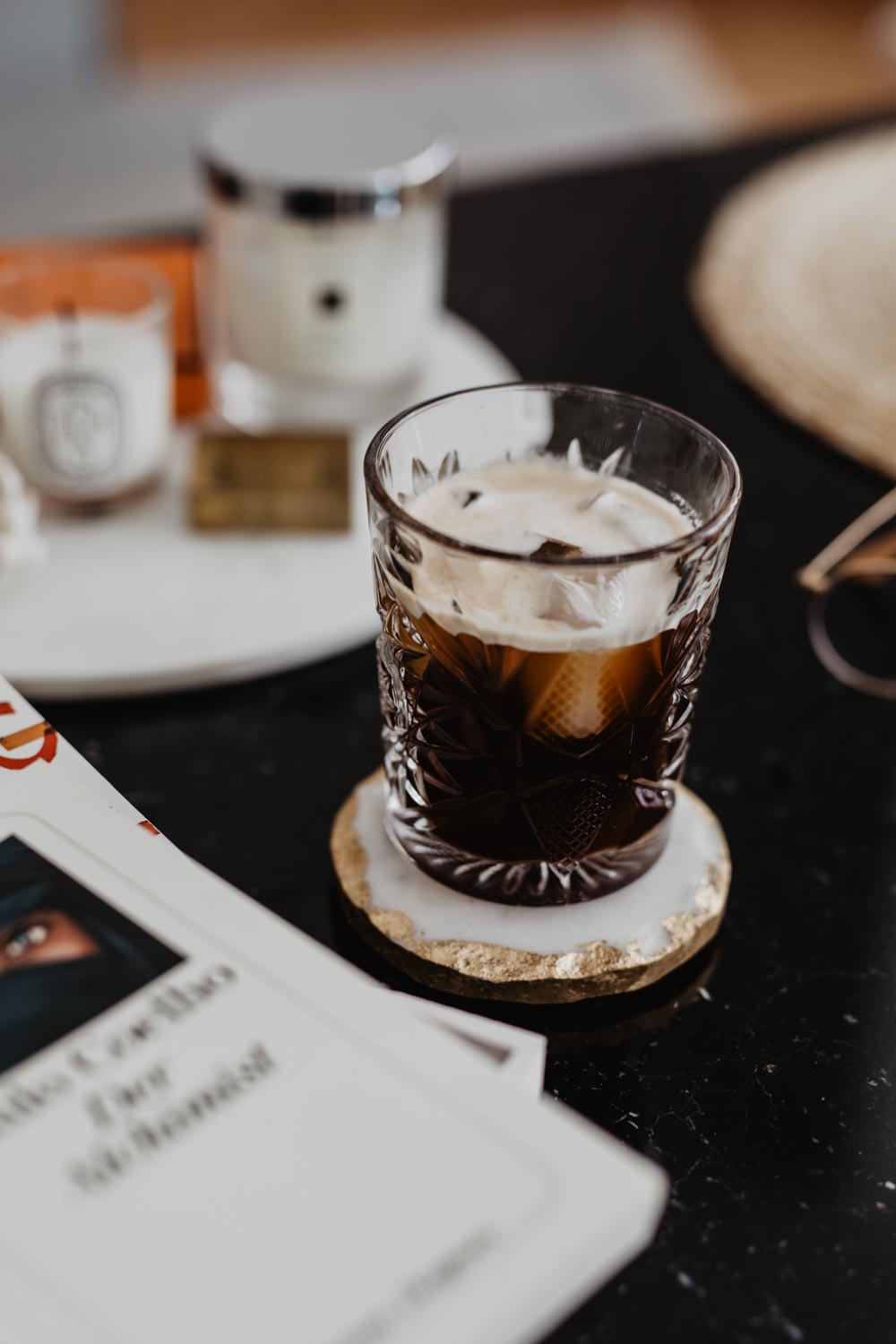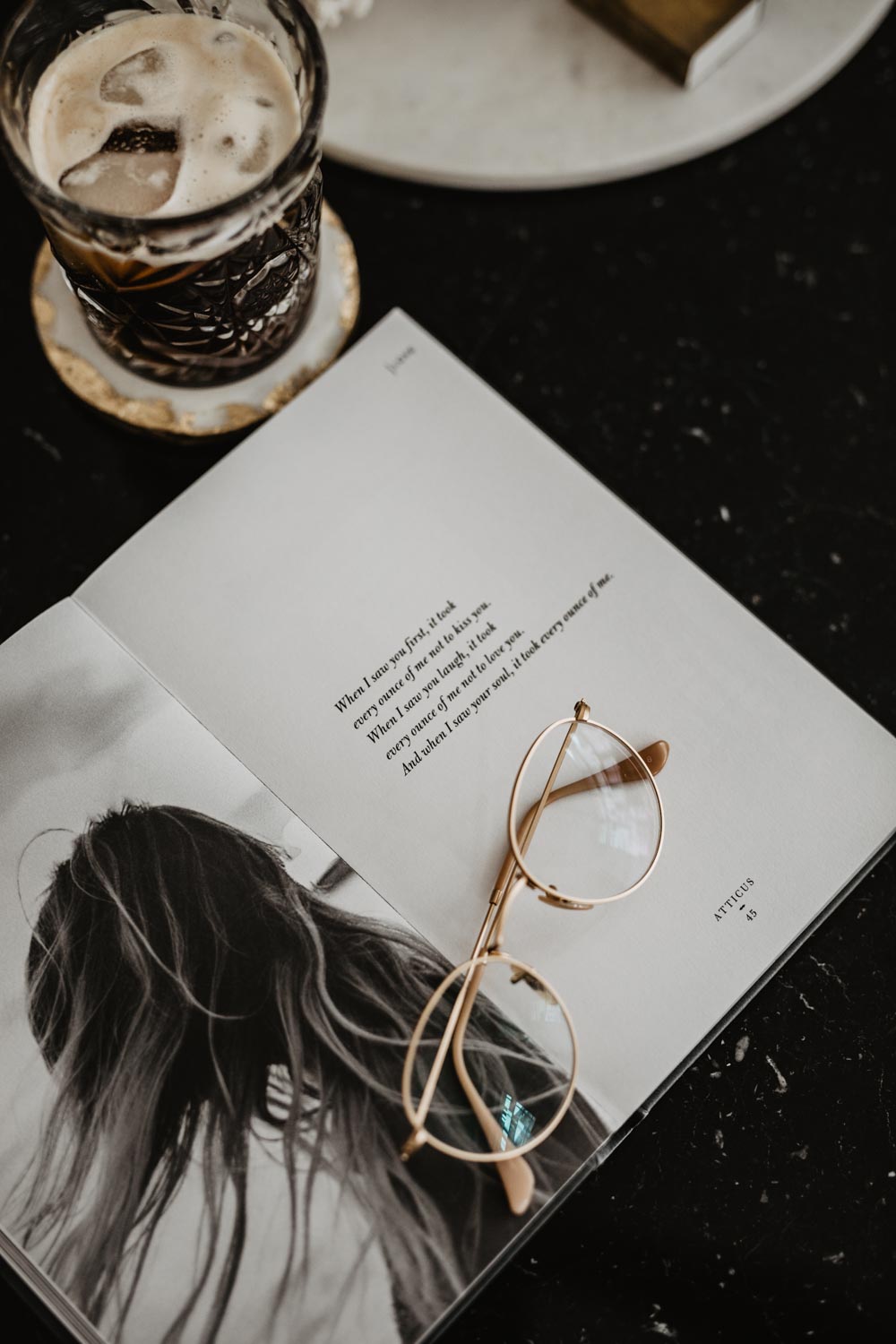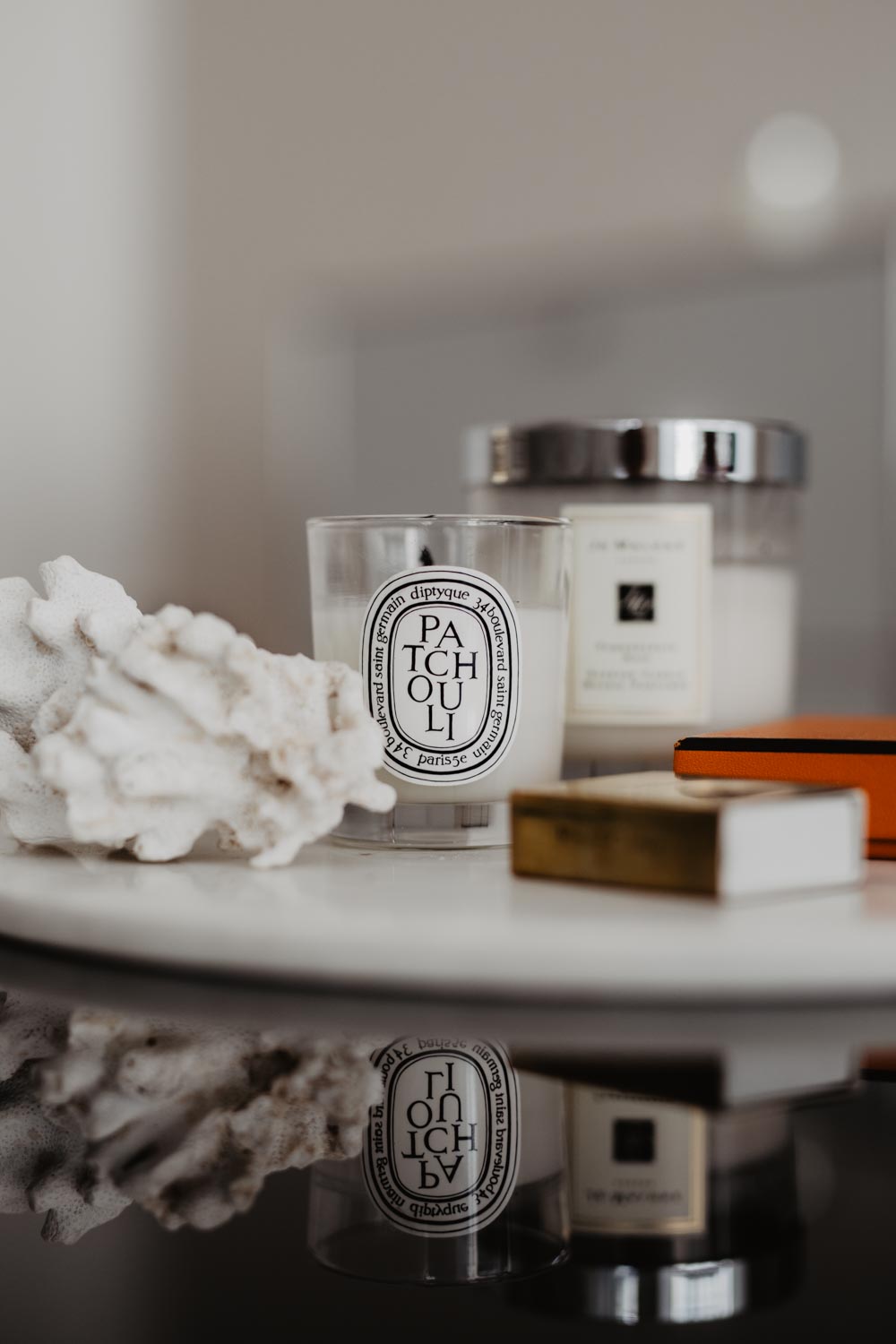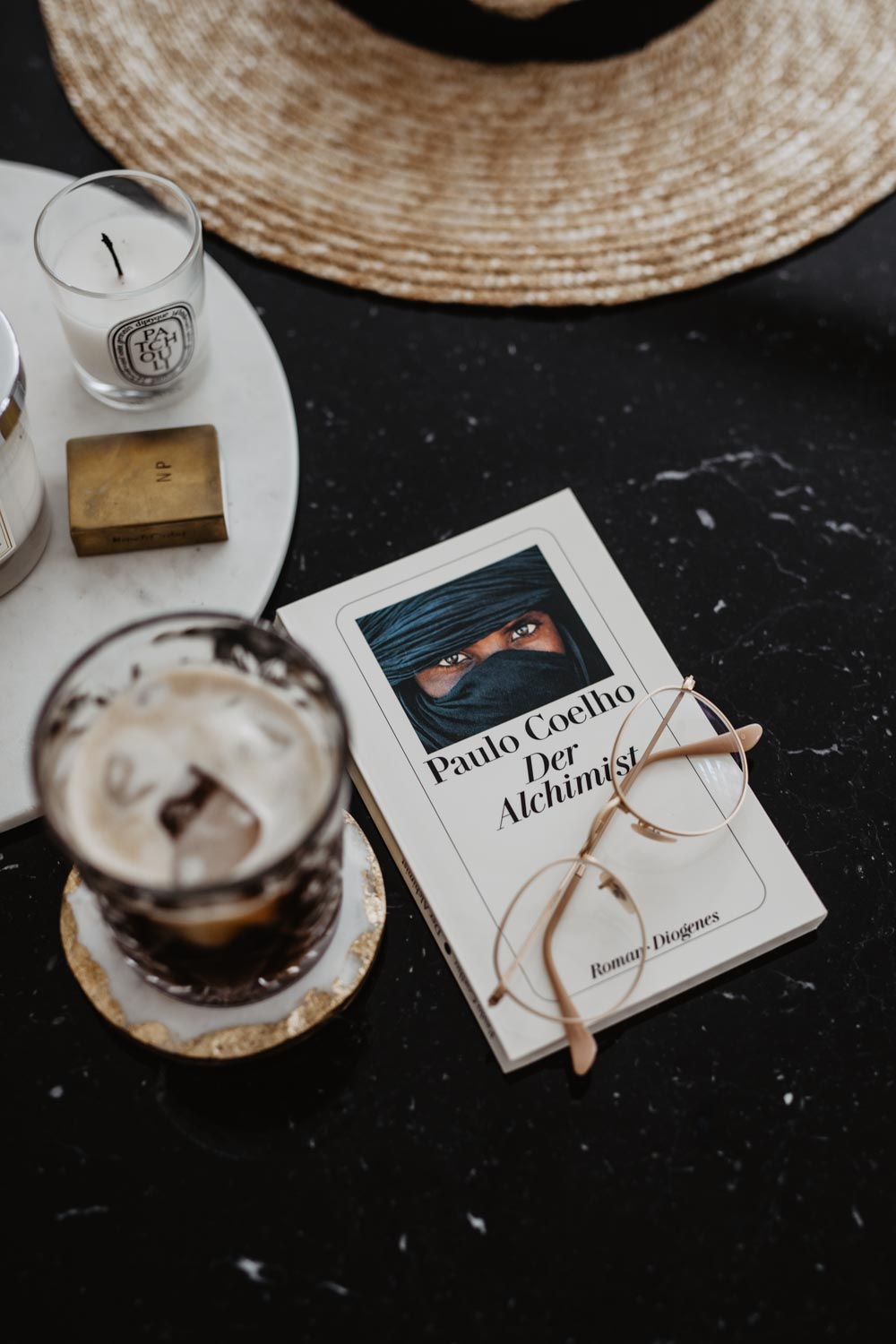 ---