Date Night
When you work together with your significant other side by side in your job as business partners, and then you are also a couple, it's sometimes tricky to know when to switch from business talk to just being lovers. Patrick and me usually go to the office together in the morning and while we are in the car, we are already discussing our schedule of the day: Meetings, shootings and all the to-dos. Sometimes I feel like half of our life is just a giant task list.
In order to keep the romance alive, we have dedicated one night of the week to be date night. Which means we are switching off our phones, we are dressing up and go on a date as if we had just started dating. Whereas we usually have dinner together most evenings of the week, date night is solely dedicated for heart-to-heart talks, far off any business related topics. We love to celebrate those little date nights by going to different restaurants, although we usually end up in our favorite place: Restaurant Paradoxon. Because the food and atmosphere there simply is unbeatable. And they also have a bar where you can mix your own Gin & Tonic – need I say more?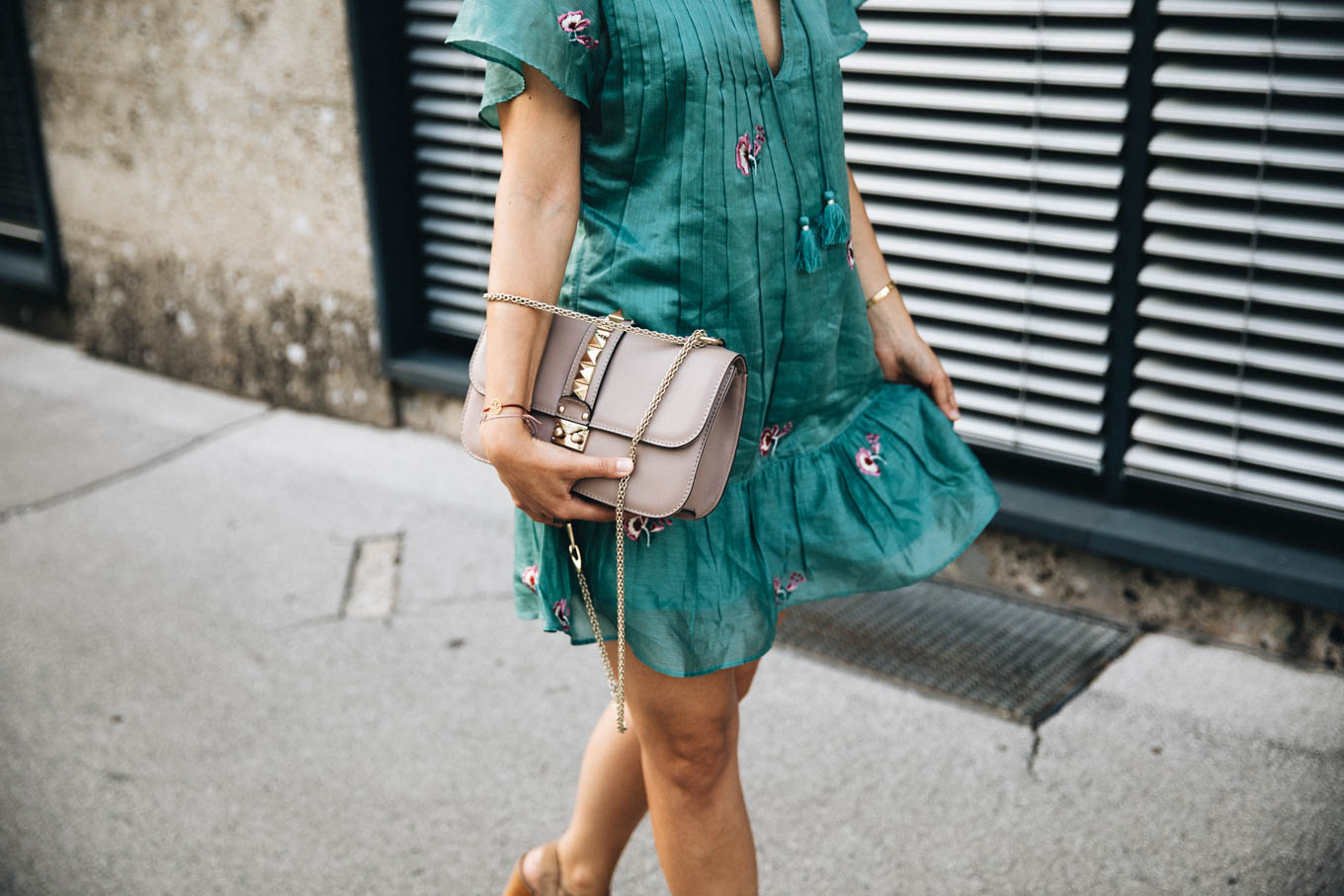 I had ordered this pretty green dress a while back at Revolve and was saving it for a special night out. Revolve is in general one of my go-to places to shop for cute dresses for special occasions, and especially the designs by Tularosa have stolen my heart right away. So for a recent date night when the temperatures were finally hot enough to actually wear a light dress at night, I thought this is it, green dress: It's your time to shine. My wardrobe is usually filled with rather monochrome pieces. Lots of black, white, beige, grey and pastel colors. So the green dress is definitely quite bold compared to my usual style, but I thought a night out with my fiancé deserves a bit of daring color.
We brought along our camera and took some photos before date night started and all electronic equipment was switched off completely. Here is the result: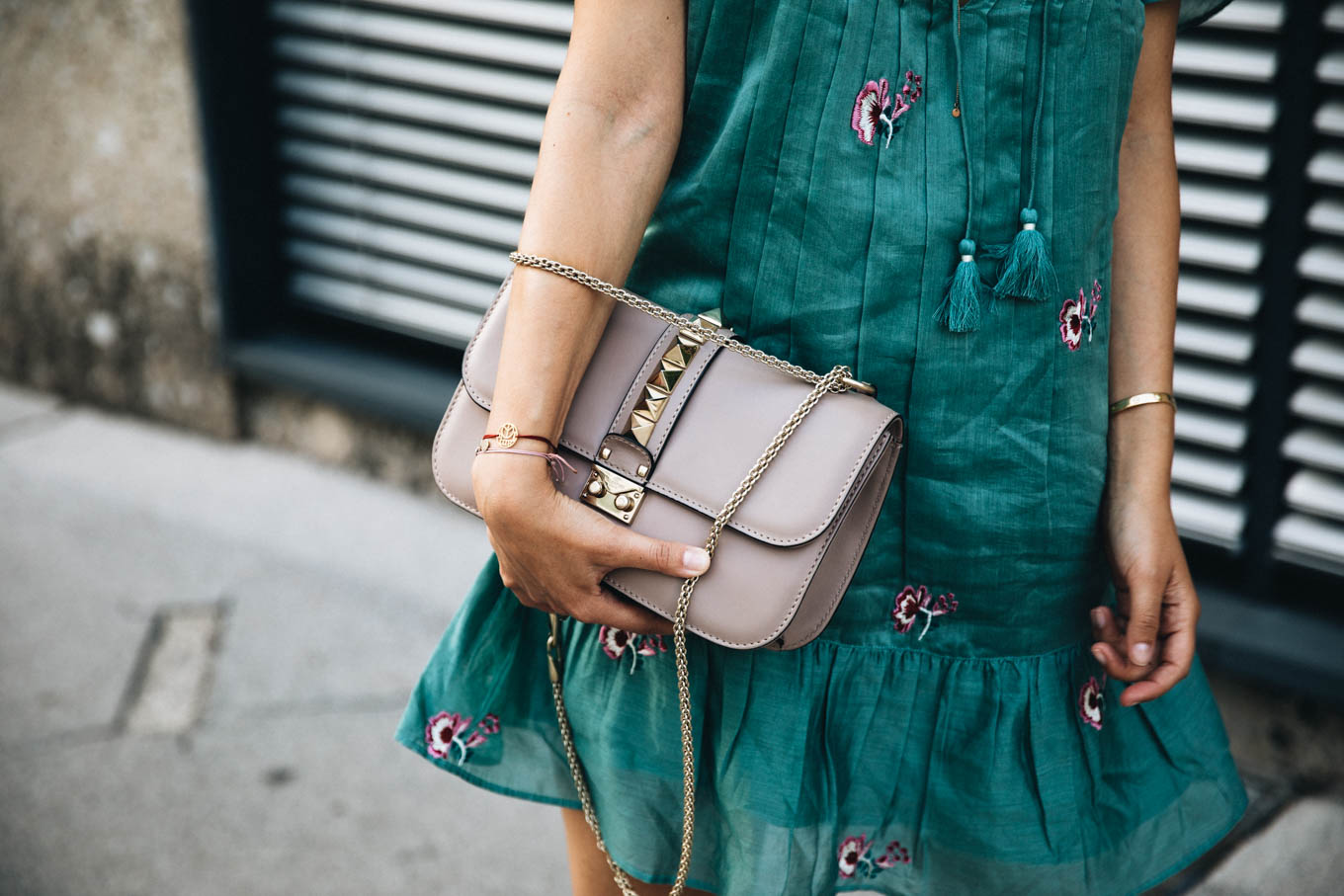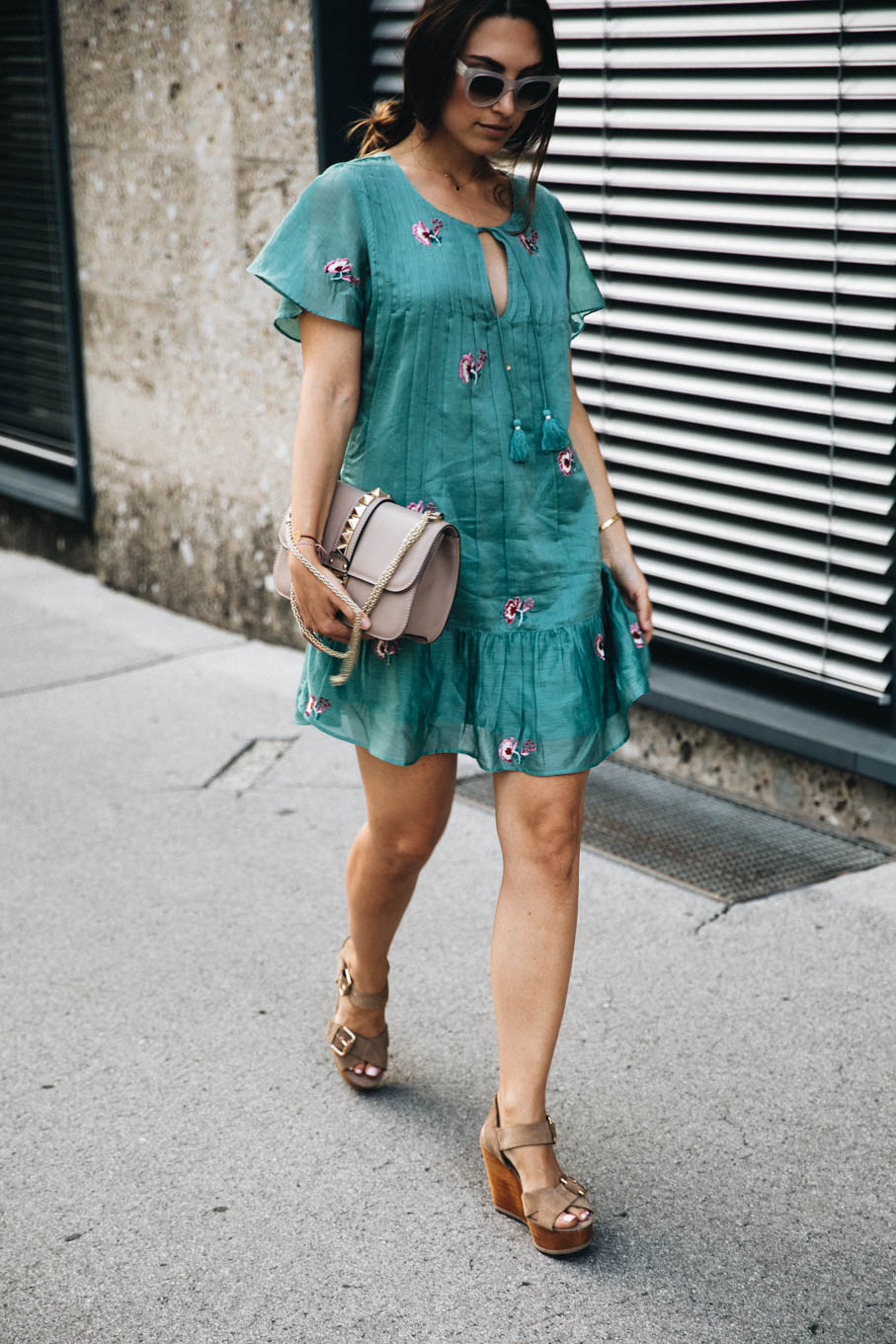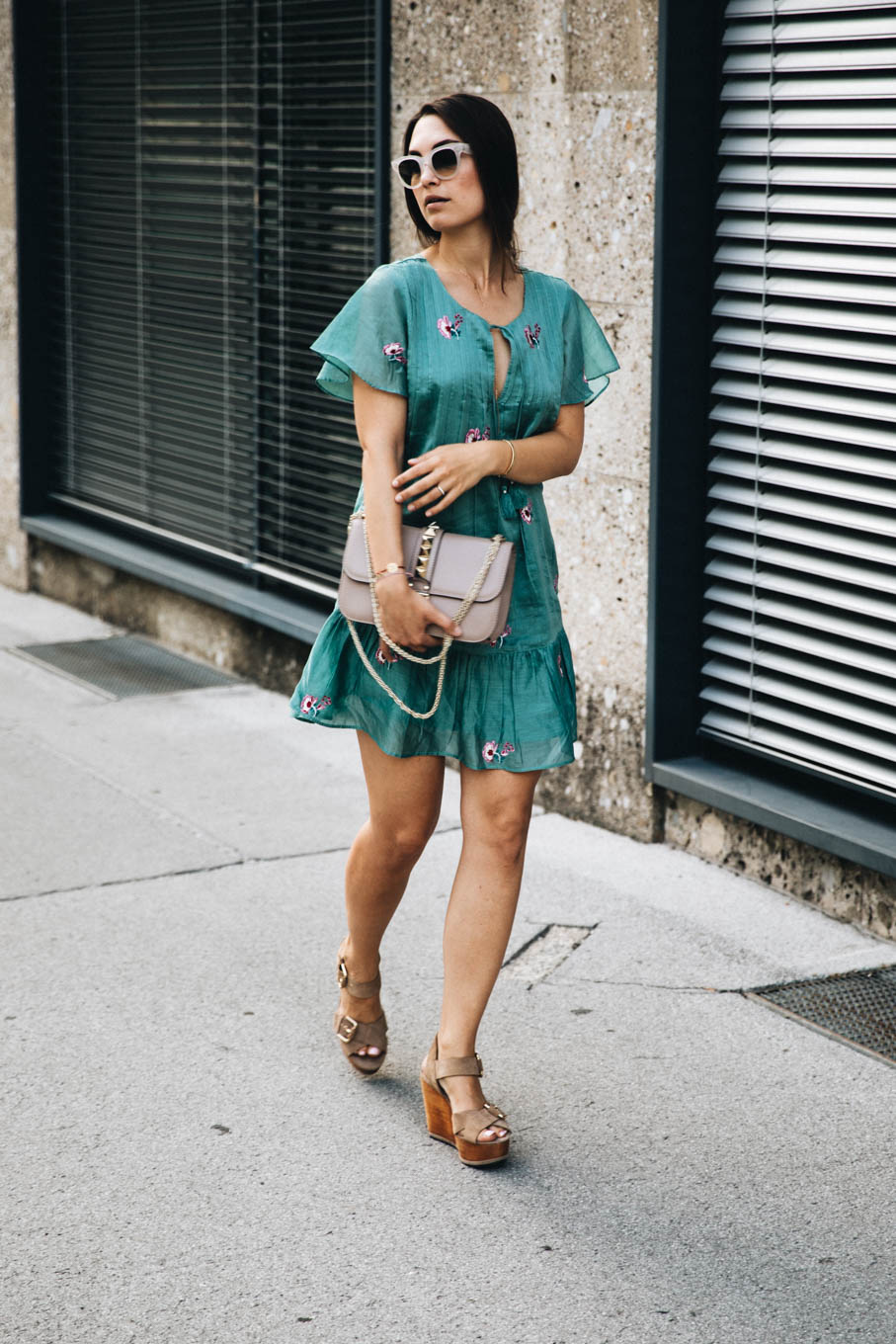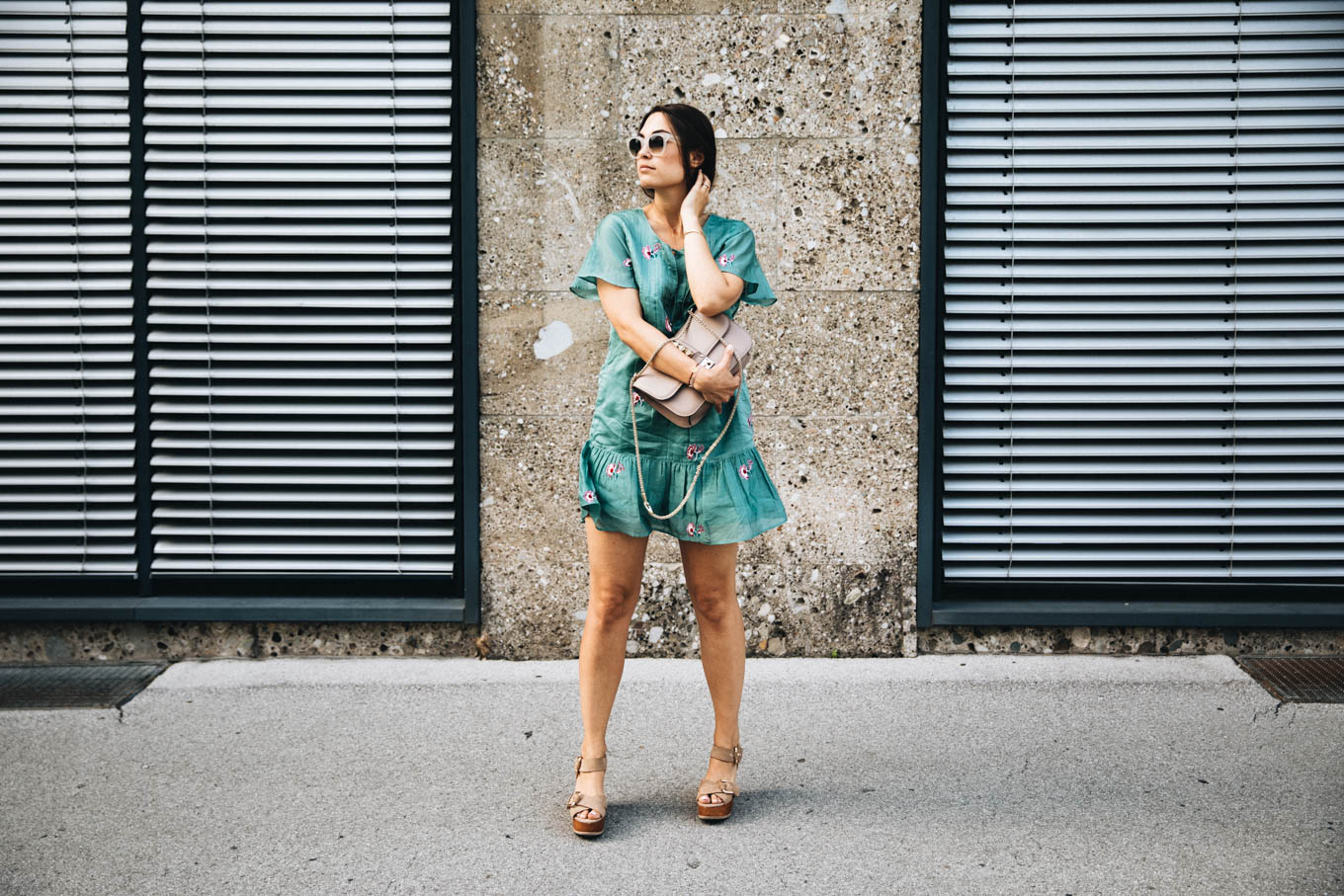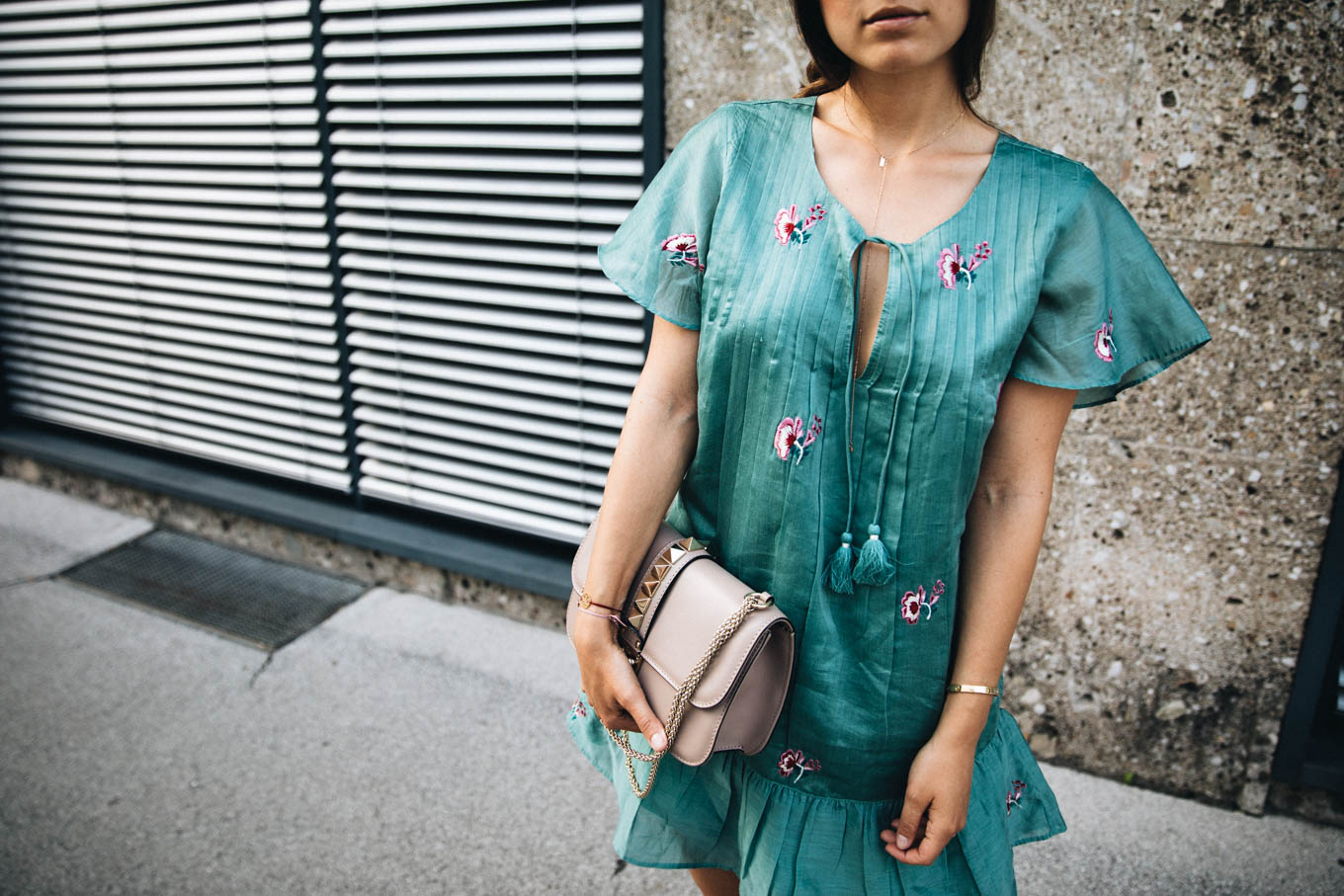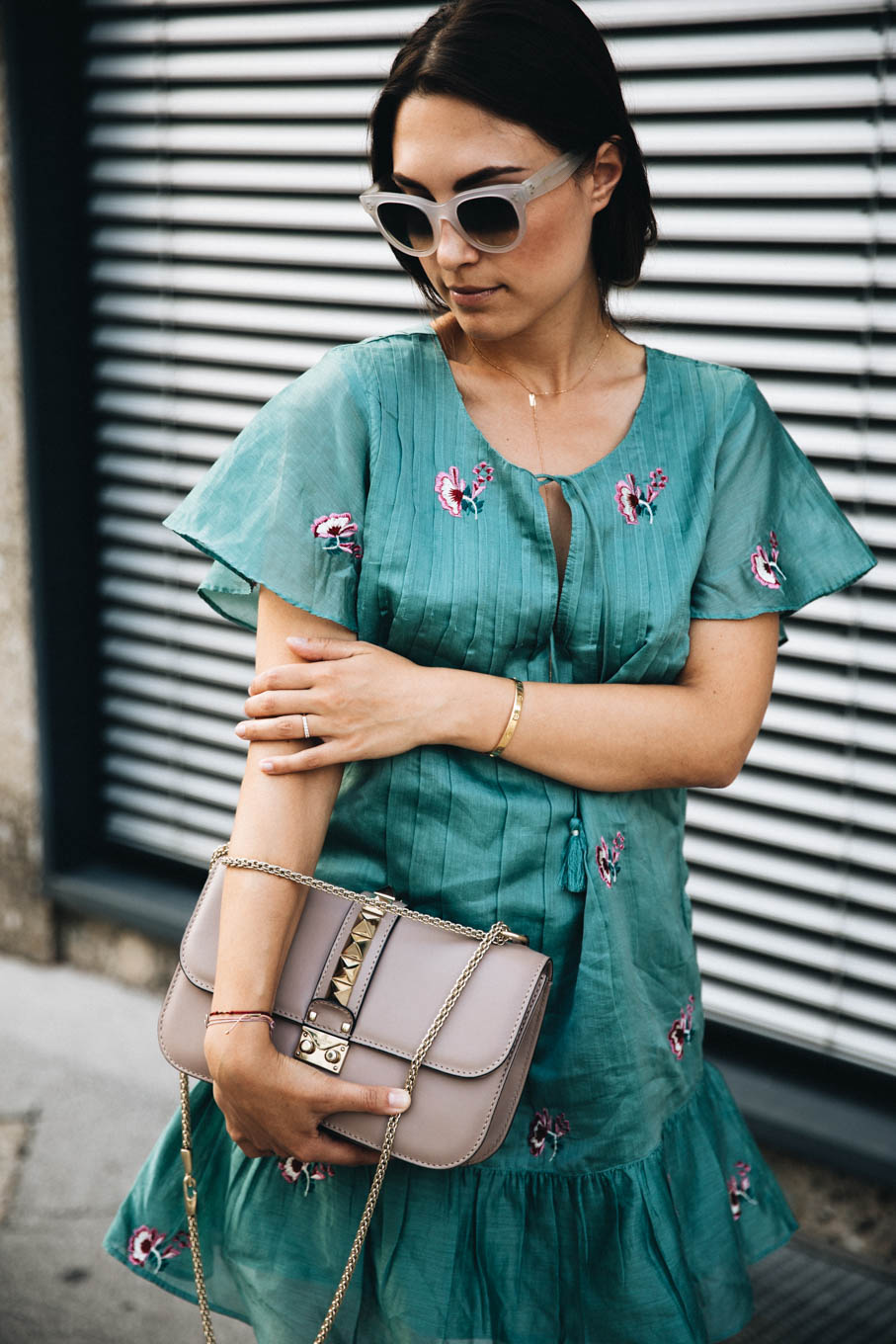 ---
Tularosa Carson dress via Revolve //Mango shoes (old, similar here) // Valentino bag // Céline sunglasses (similar here) // ANNA necklace
*in friendly collaboration with Revolve