Outfit: Favorites for Fall
When walking Maxi in the mornings, it feels like fall already. Leaves are starting to fall and the air is getting really fresh… So I guess it's time to get our wardrobe autumn ready!
I have this silent agreement with myself, that I won't splurge on too many new clothes for fall until we know if we're finally moving, or not. The thought of moving (again!) slightly bothers me already. Packing everything up, schlepping boxes… you know the drill! So the less I need to pack, the better. That's also one of the reasons why I'll be getting rid off a lot of my belongings soon (stay tuned for more infos!).
But back to fall essentials: When Högl reached out to me and asked whether I'd like to pick my favorite shoe for fall and write a little story for their blog about it, I just couldn't resist. The perfect dark berry red, the softest suede leather, and fancy pearls that give the sneakers just the right edge? It goes without saying that I was sold the minute I saw them.
Combined with my favorite pleated skirt and a simple white shirt, this combo is going to me one of my favorites for fall, for sure! The best part is that the pearls are detachable, so the sneakers can be worn super casually as well. So that's 2 in 1. Talking about practical and saving space, right!?
In case you'd like to see more of this look, head over to the Högl blog and read the whole story there (German only).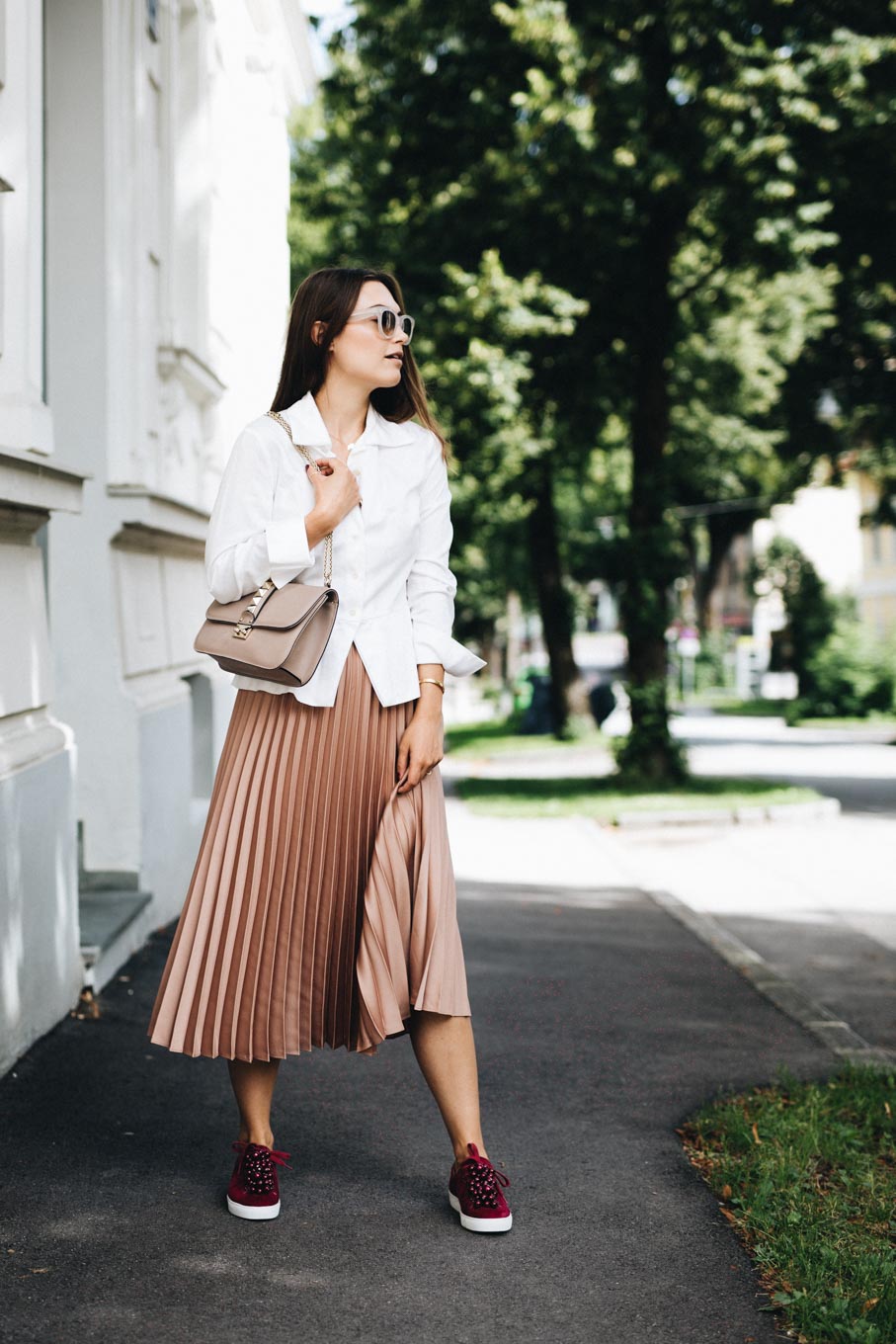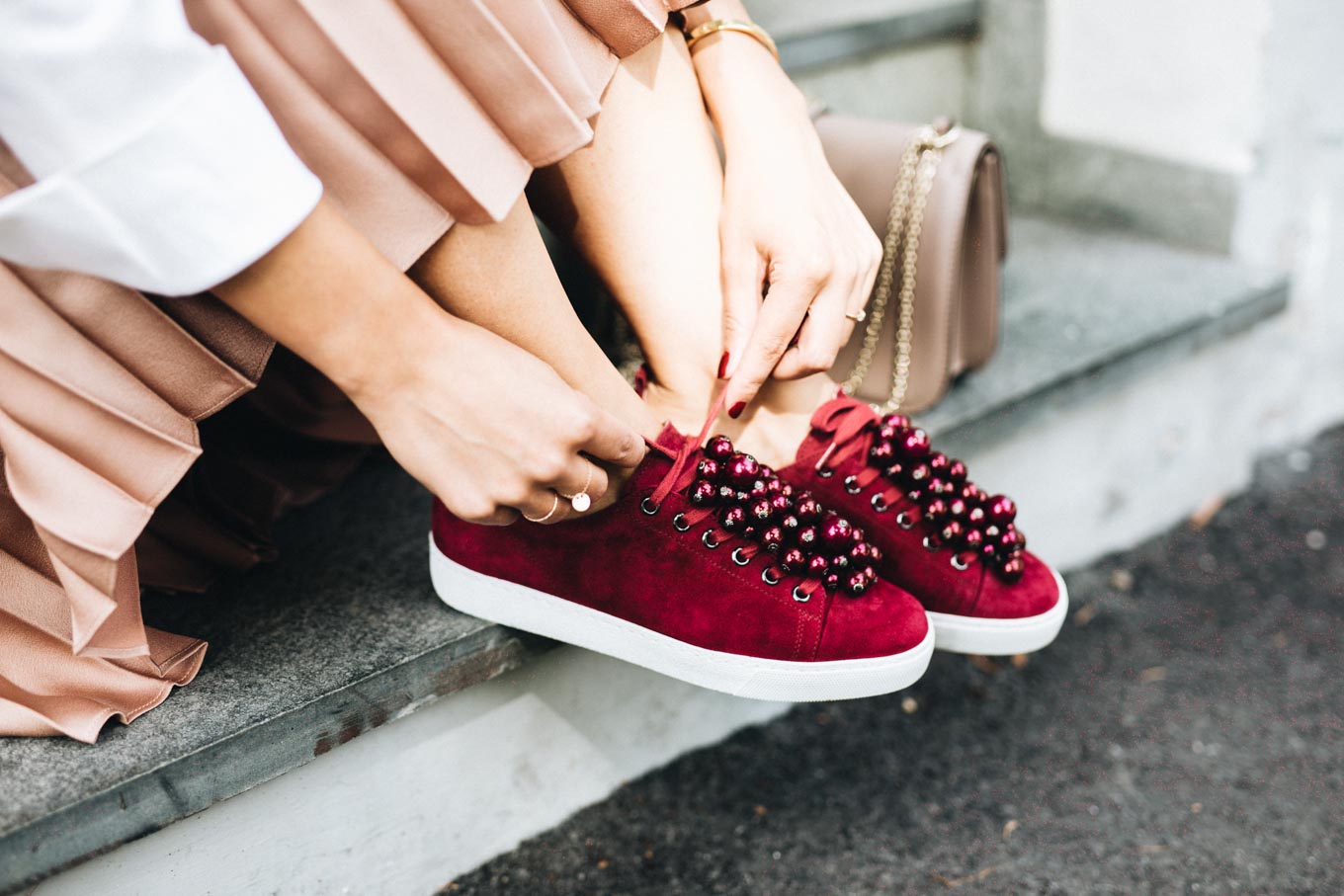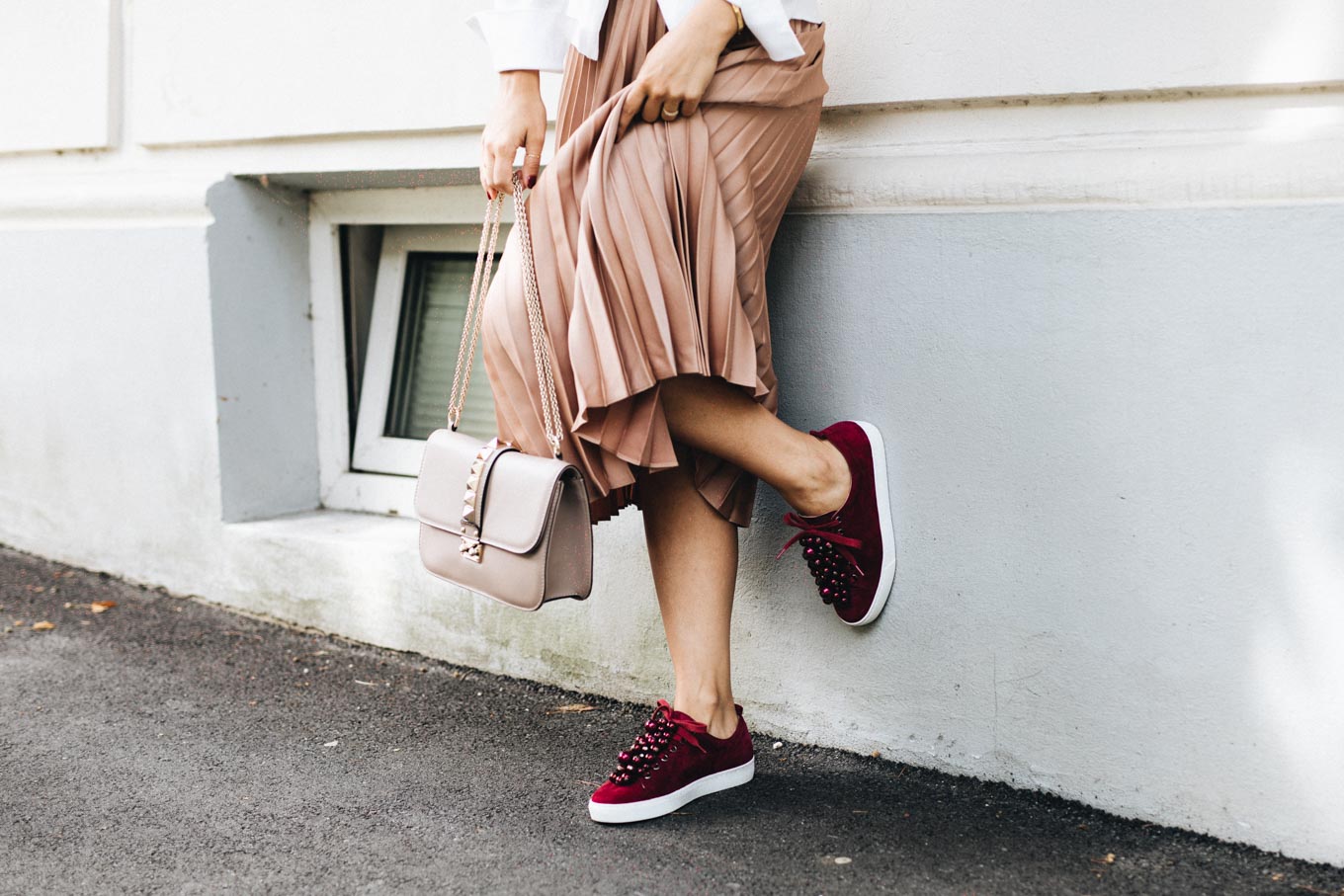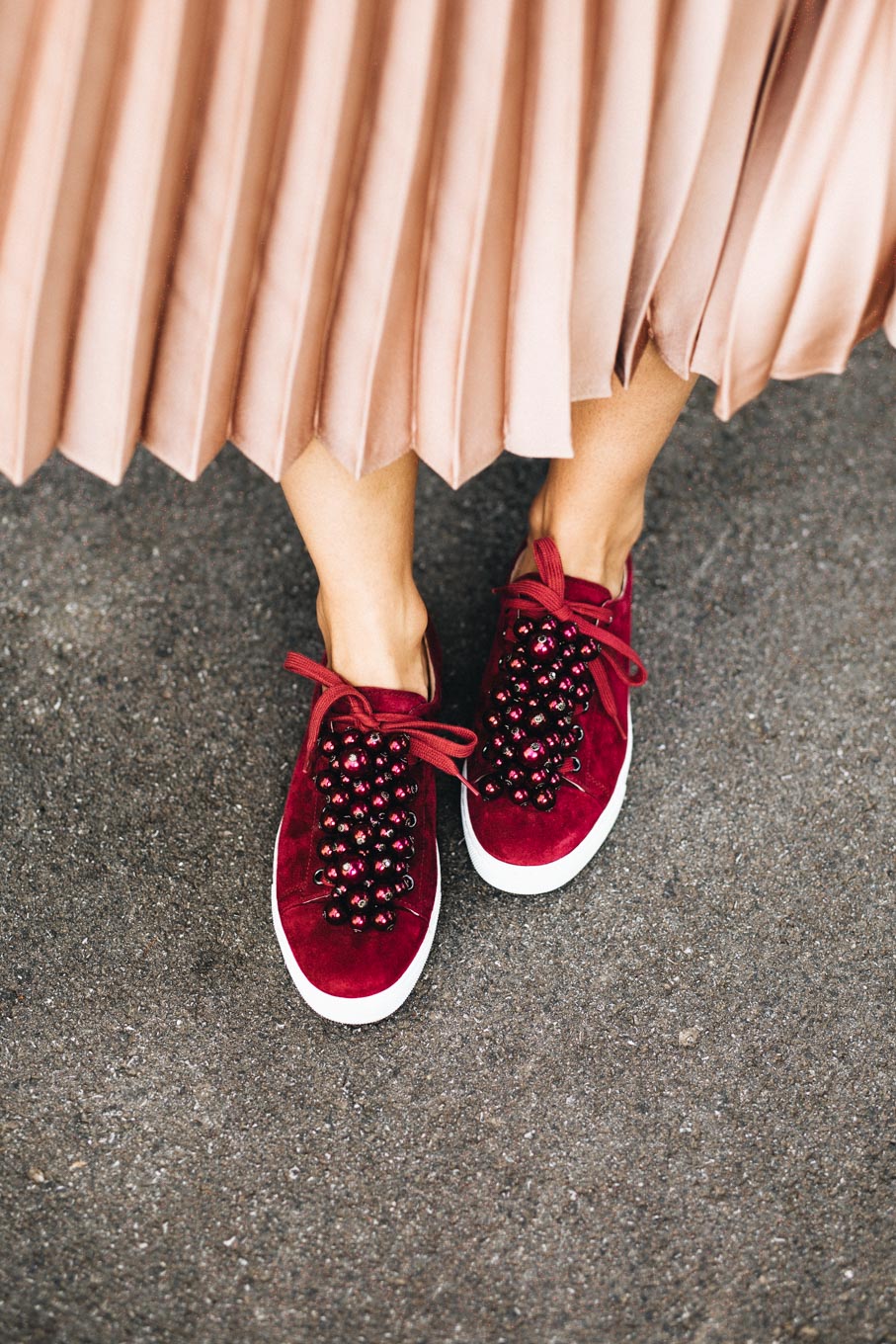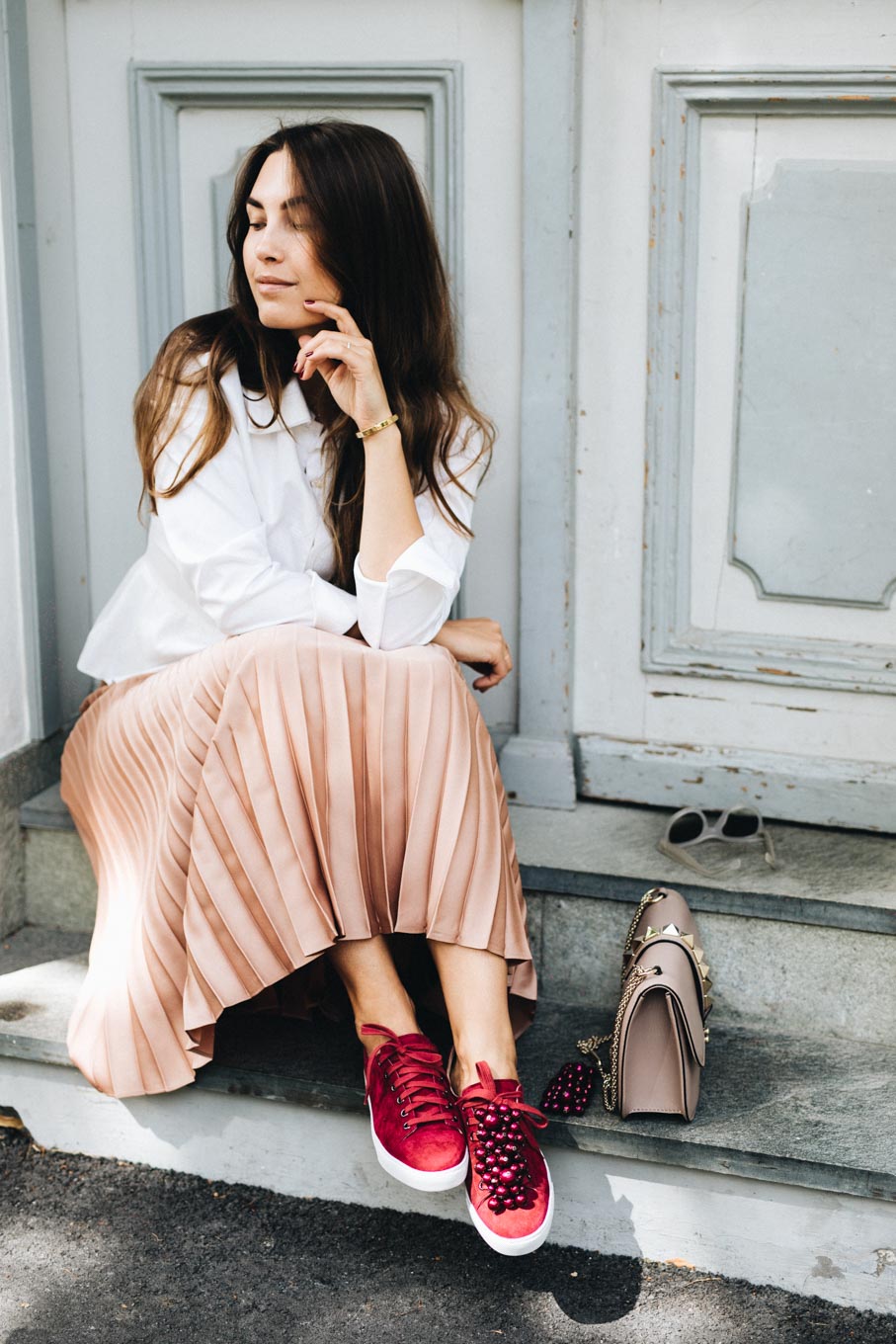 ---
Högl sneakers // Hallhuber pleated skirt // Kenzo vintage shirt borrowed from my Mom (similar here) // Valentino bag // Céline sunglasses