How To Wear: Romantic Blouses
It's that thing with ruffles: Either you like them. Or you don't. There's hardly anything in between. Me for my part, I belong to the group of ruffle lovers. Blame it on my mom for dressing me in cute dresses with ruffles when I was a baby, or blame it on my romantic side that sometimes wants to emerge from the underground. I simply love ruffles – at least until it comes to ironing them. Because that's pretty much the worst thing to iron, but what can you do. Fashion knows no pain, right?
The tricky thing with ruffles though, is that they make you look more childish and playful as you might wish. So you have to be carful how you style them, unless you want to go full on romantic and look like out of Netflix's The Crown. The trick is to keep the rest of the outfit very simple and add some contrasts that break the look. In my case, I combined the super girly ruffle blouse with plain mom jeans and added a pair of eye catching shoes. Which are, by the way, my newest addition for fall (all fashionistas among us will probably notice an accidental resemblance with very popular shoes by a brand starting with G and ending with ucci).
As you might have seen in this post or also in this one already, I have a thing for red shoes. As far as I'm concerned, I think they make a boring outfit look cool instantly. Also, you'd be surprised how easily they go with almost any outfit and color. Now I might just need a matching bag…
Since I'm super happy with new glasses, I also embrace wearing them outside the office and kept them on for date night.  Luckily, the fiancé likes them too 😉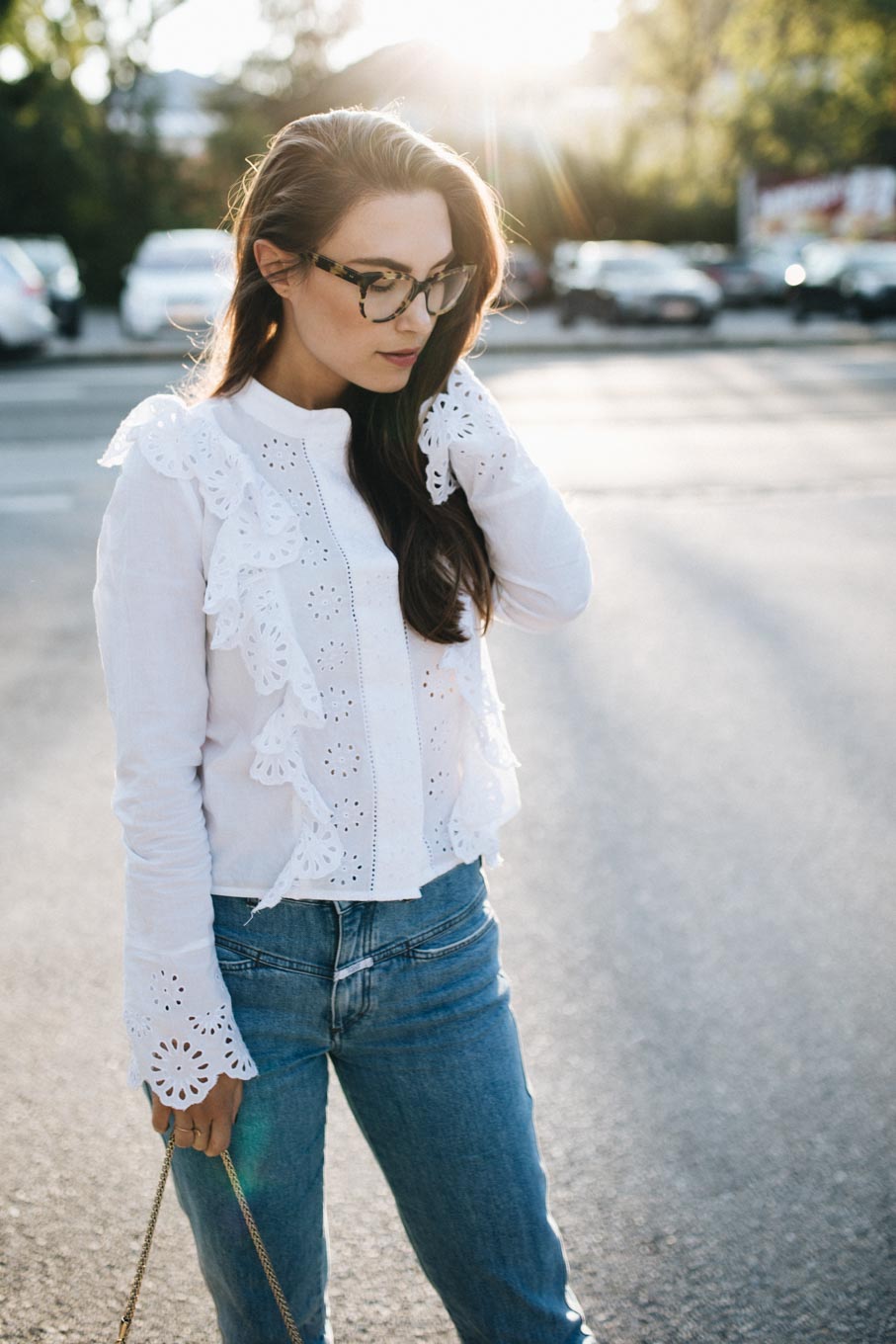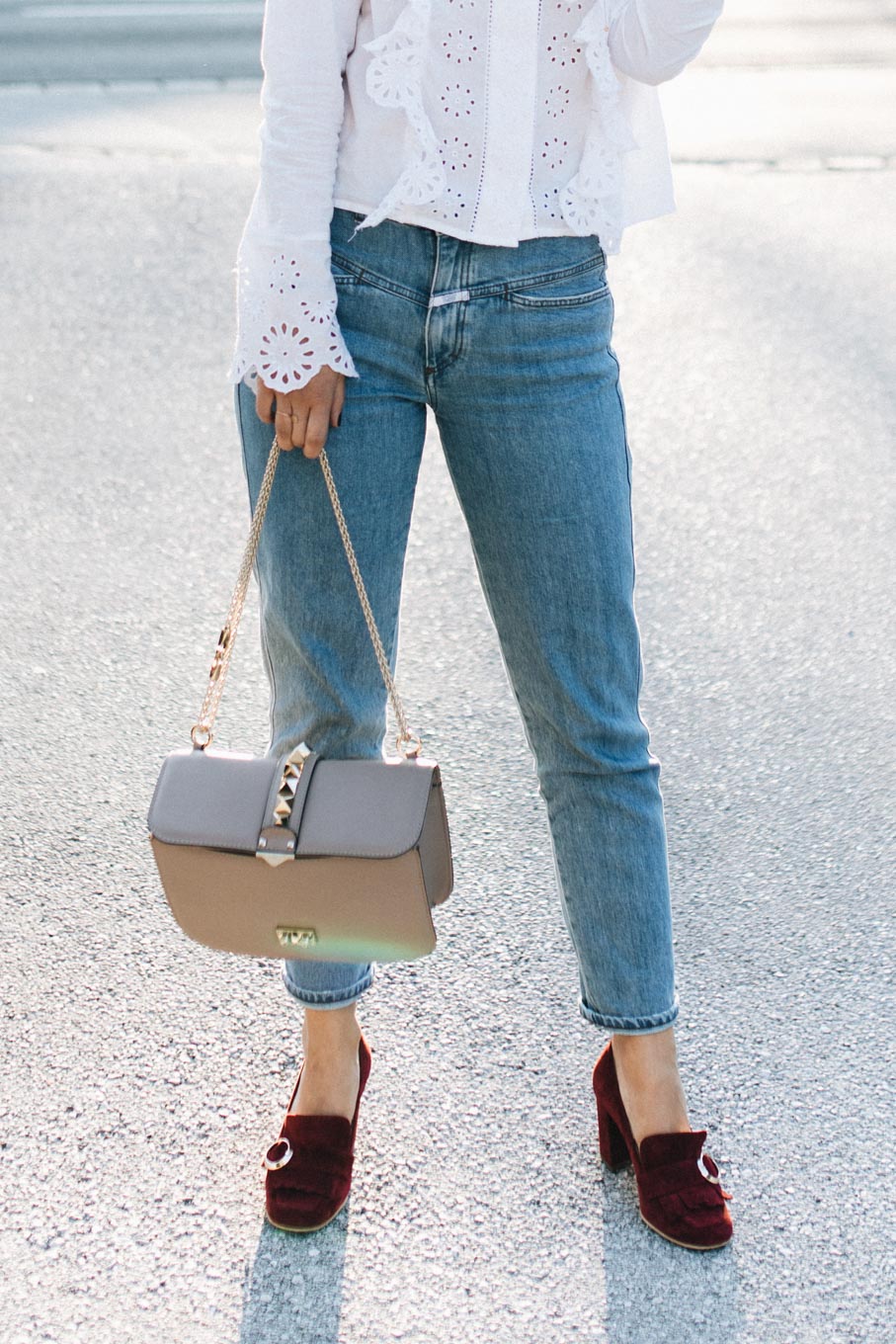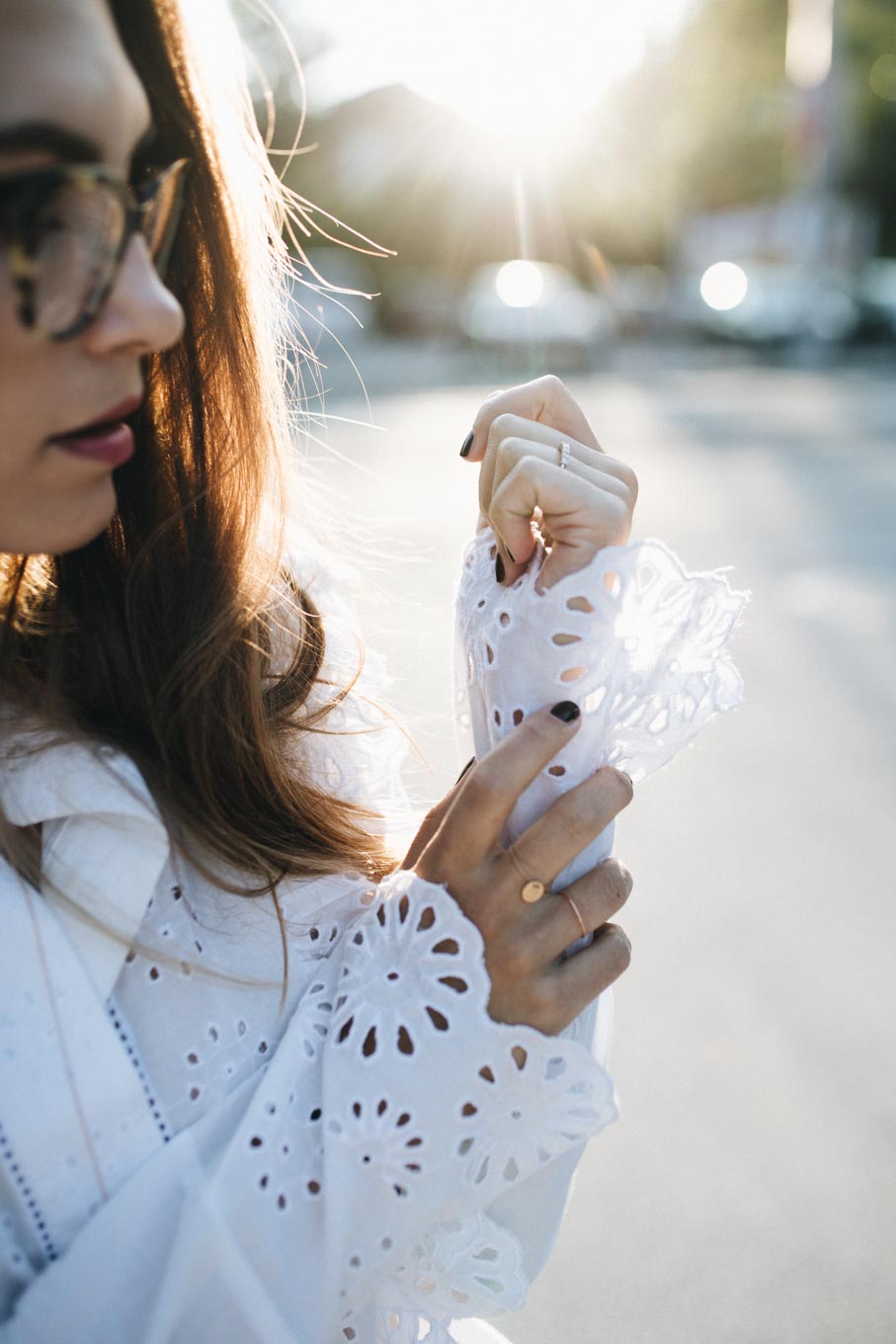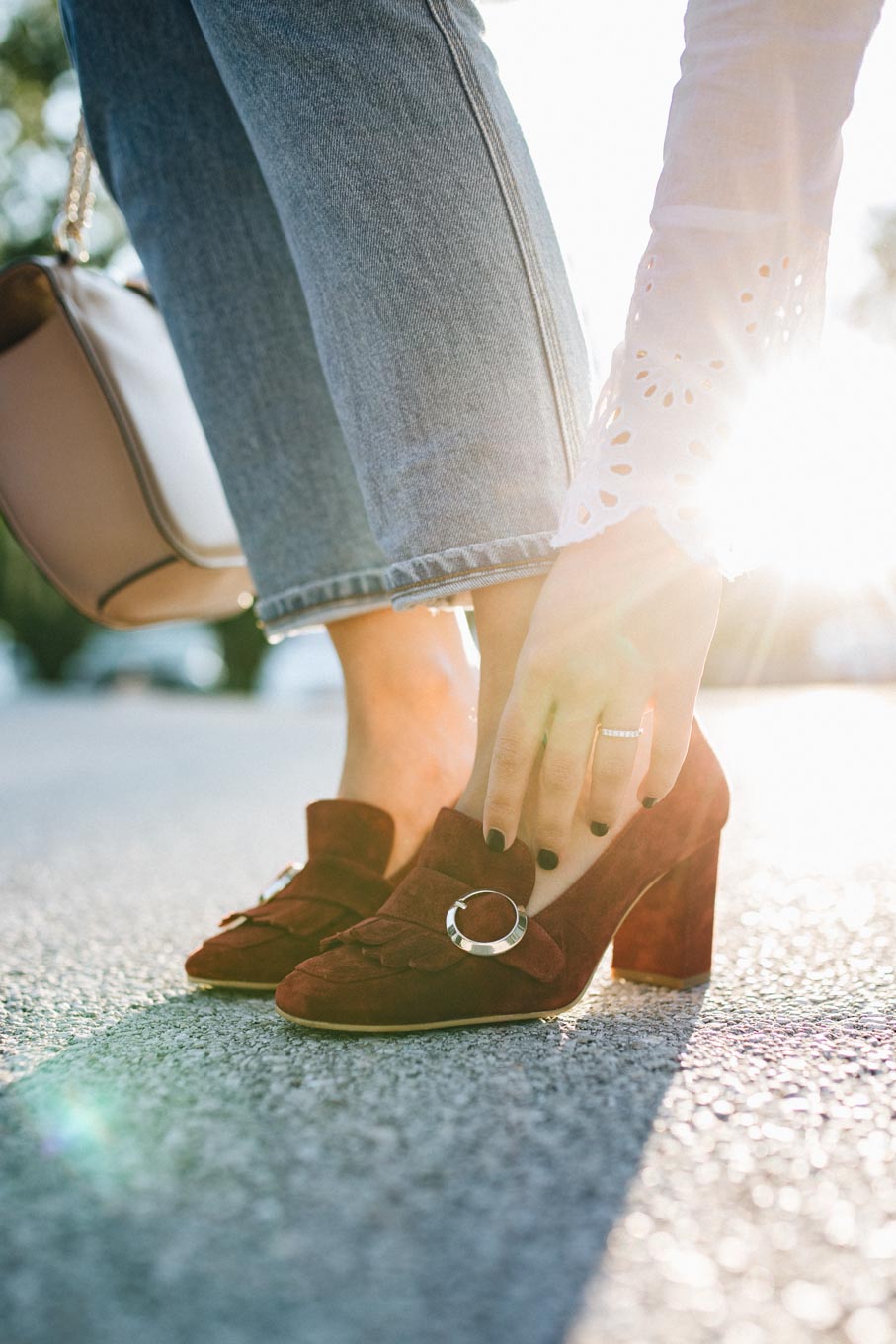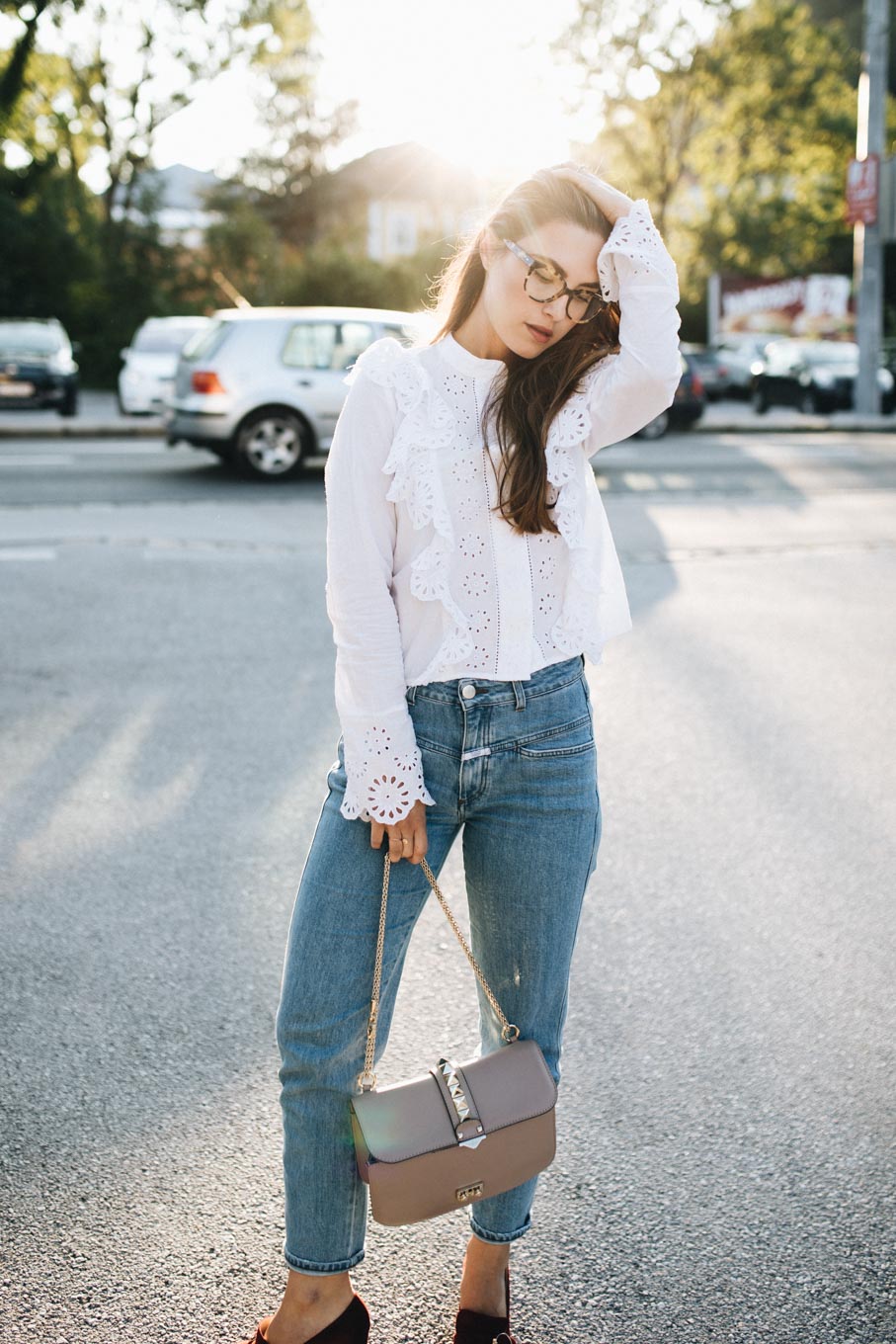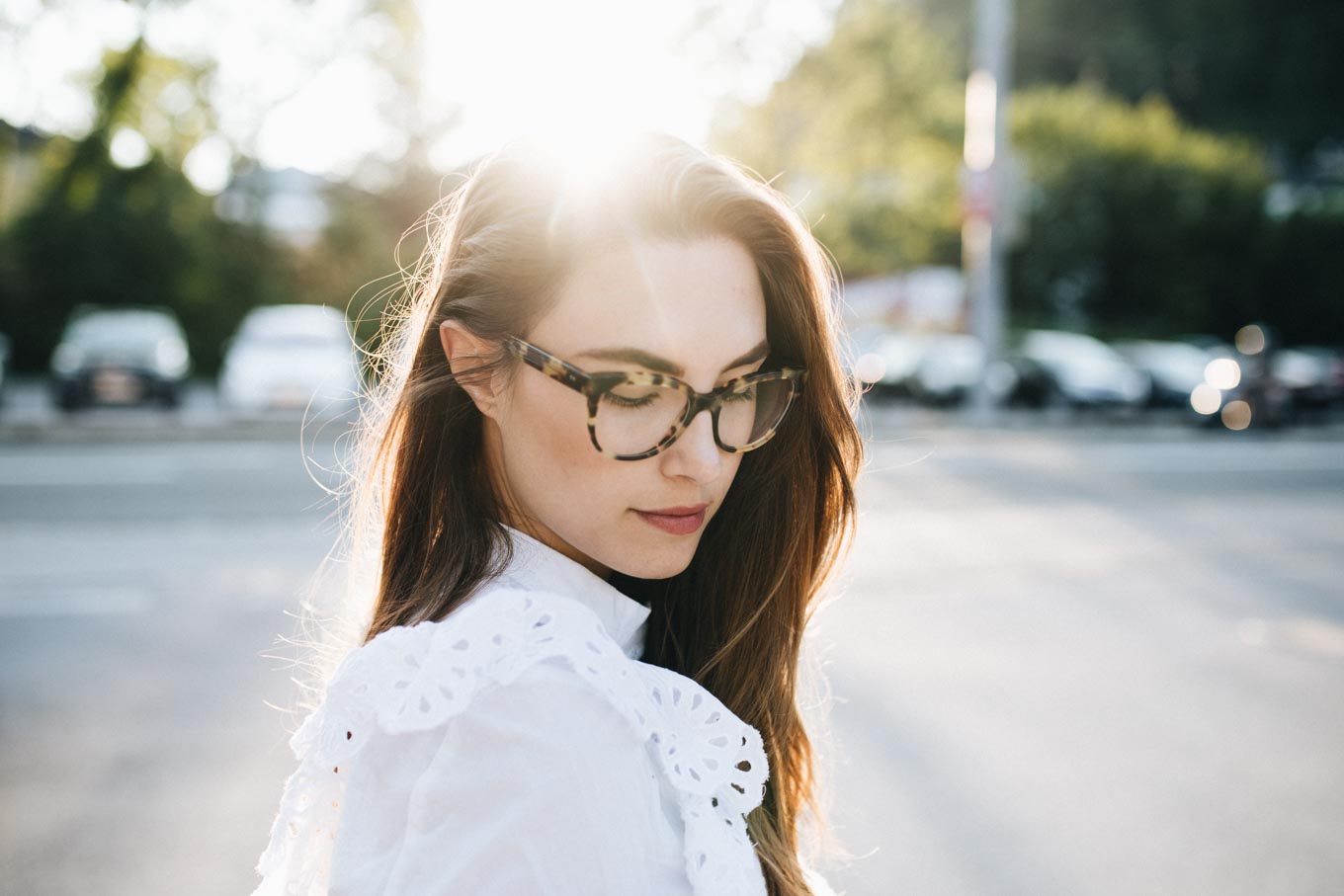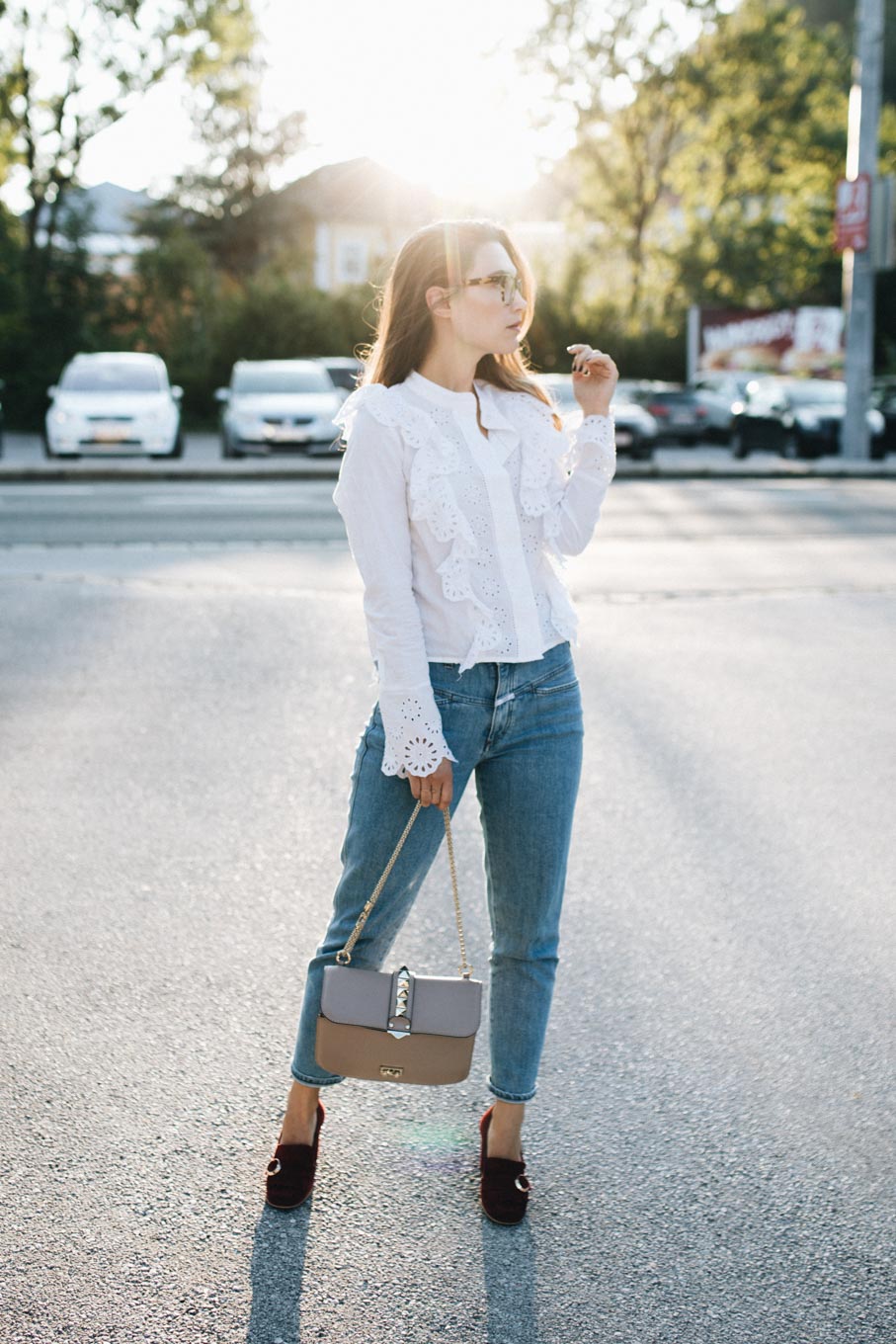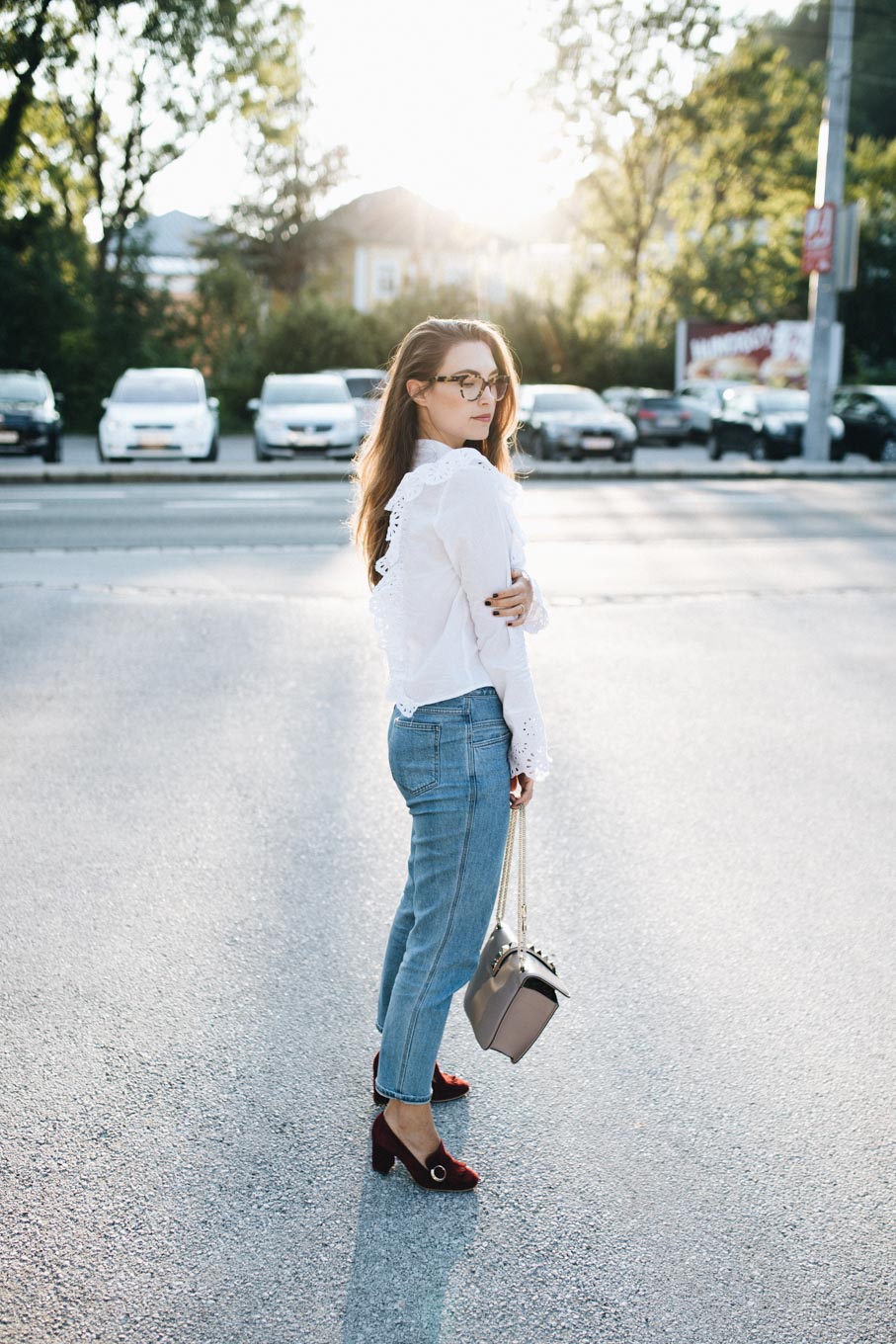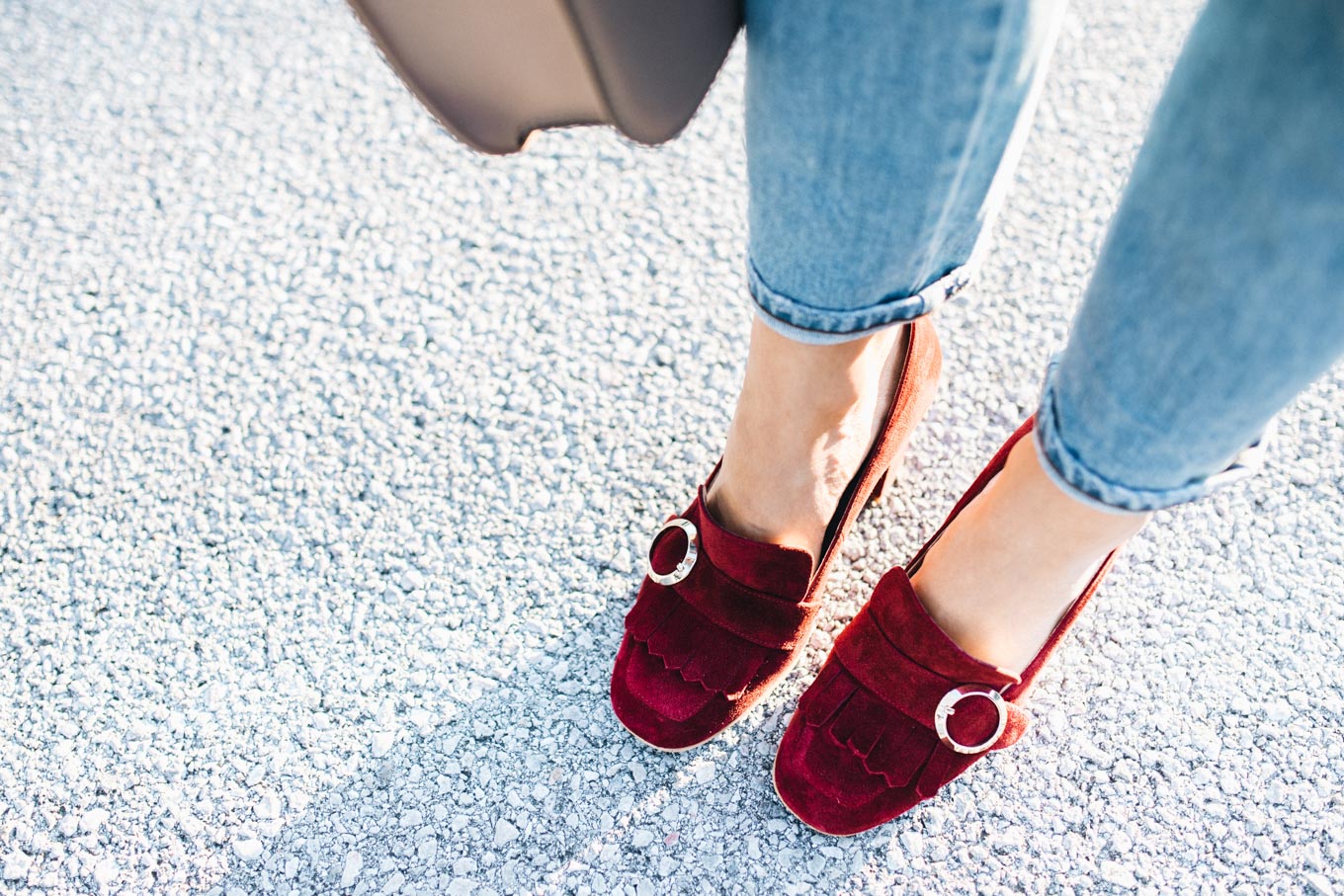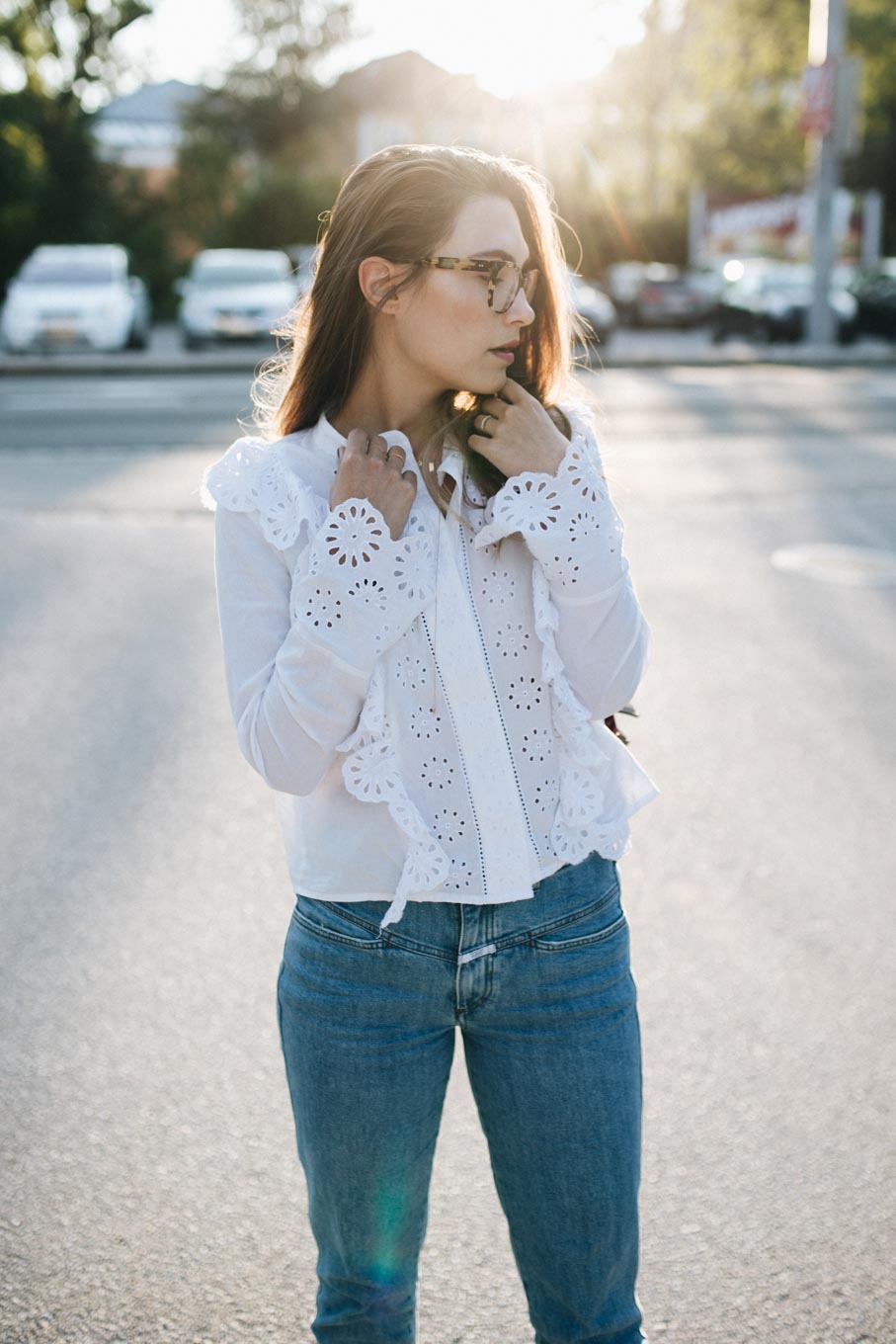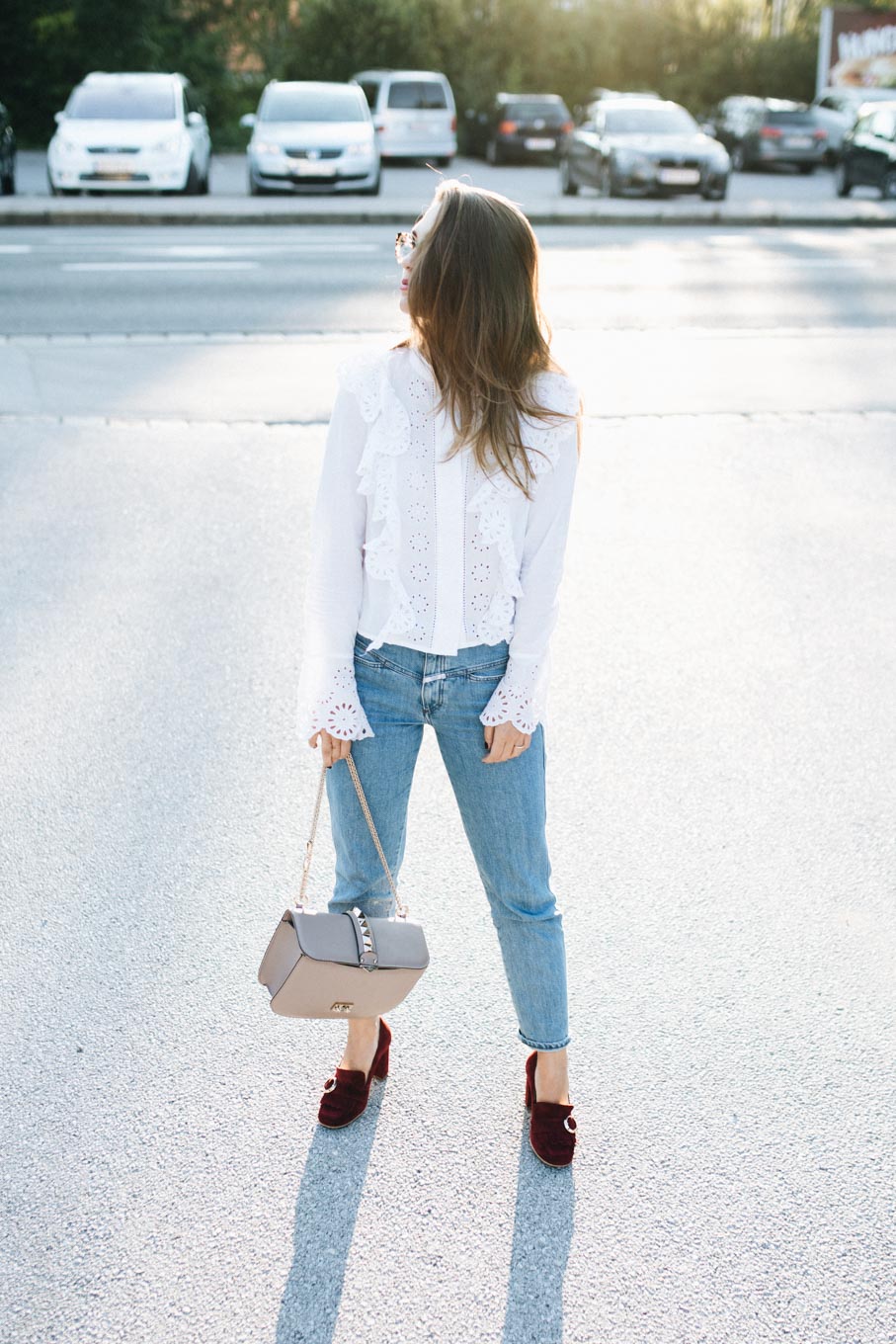 ---
H&M blouse | Closed Pedal Pusher jeans | Högl pumps | Valentino bag | VIU glasses
SHOP THE POST: