How To Wear: Simple Outfits
The hotter the days, the more I'm all about very simple outfits. Because let's be honest: What's worse than layers and layers of clothing and accessories when your skin is sticky from all the humidity? That's exactly why a simple slip dress is the best thing that can happen to your wardrobe in summer: It takes one piece and you're completely dressed. Now, with clothes like these it can be a bit tricky to express your personal style, because some might say it looks quite boring. So how do you turn a super basic wardrobe staple into a fashionable outfit? Here's how: By adding the right accessories, such as an abstract bag or eye-catching shoes like those faux-fur slides with gold details, which will be turning some heads for sure. You all know how much I love comfortable shoes that are stylish and just a bit different – so of course those fluffy slides had my attention right away.
Another tip for dresses with thin spaghetti straps that can't cover bra straps. Just embrace it! The rule is: If you can't hide it, show it on purpose. Which means you simply wear your most beloved lace bra and let it show a tiny bit. This way your outfit gets a personal note right away and looks put together.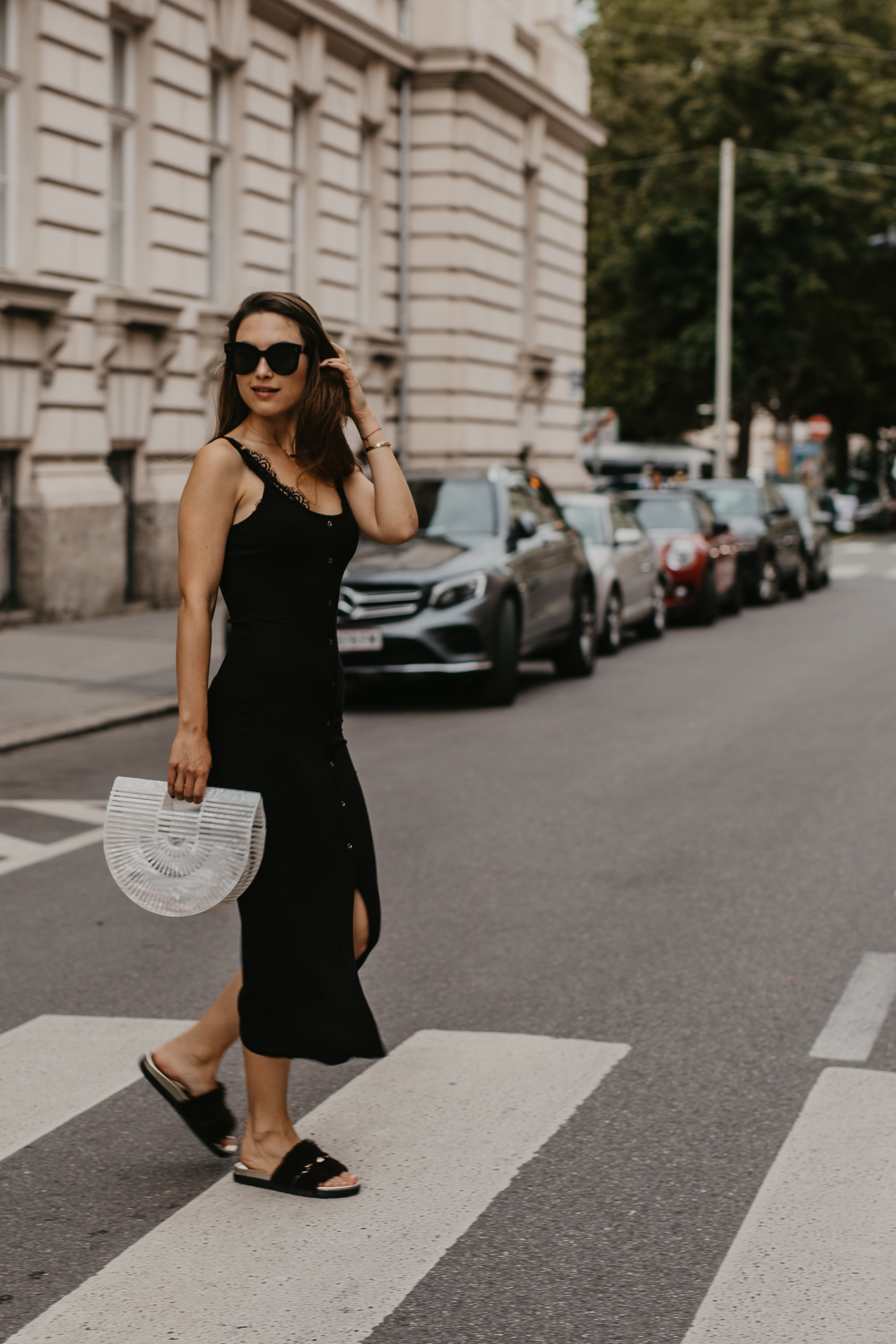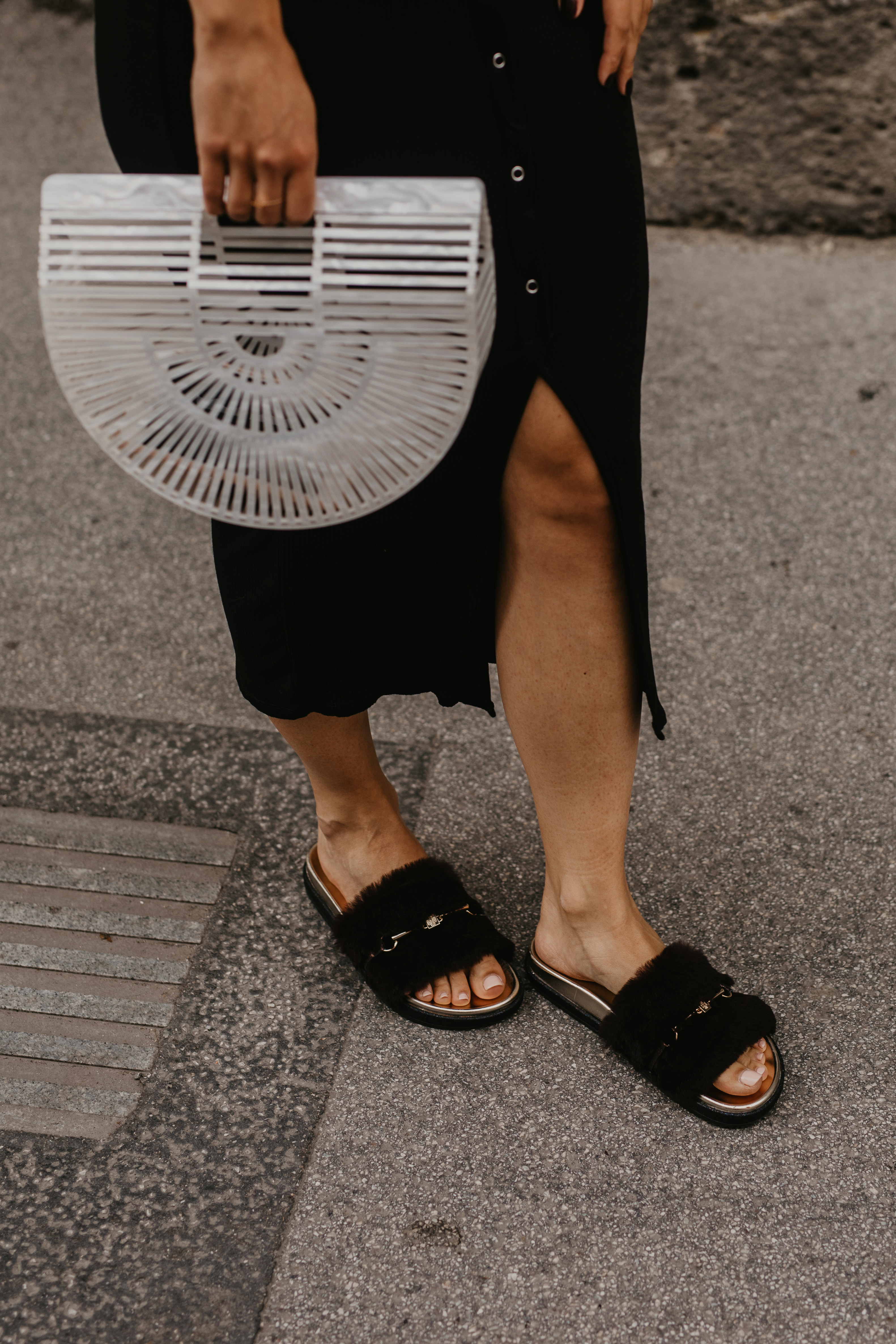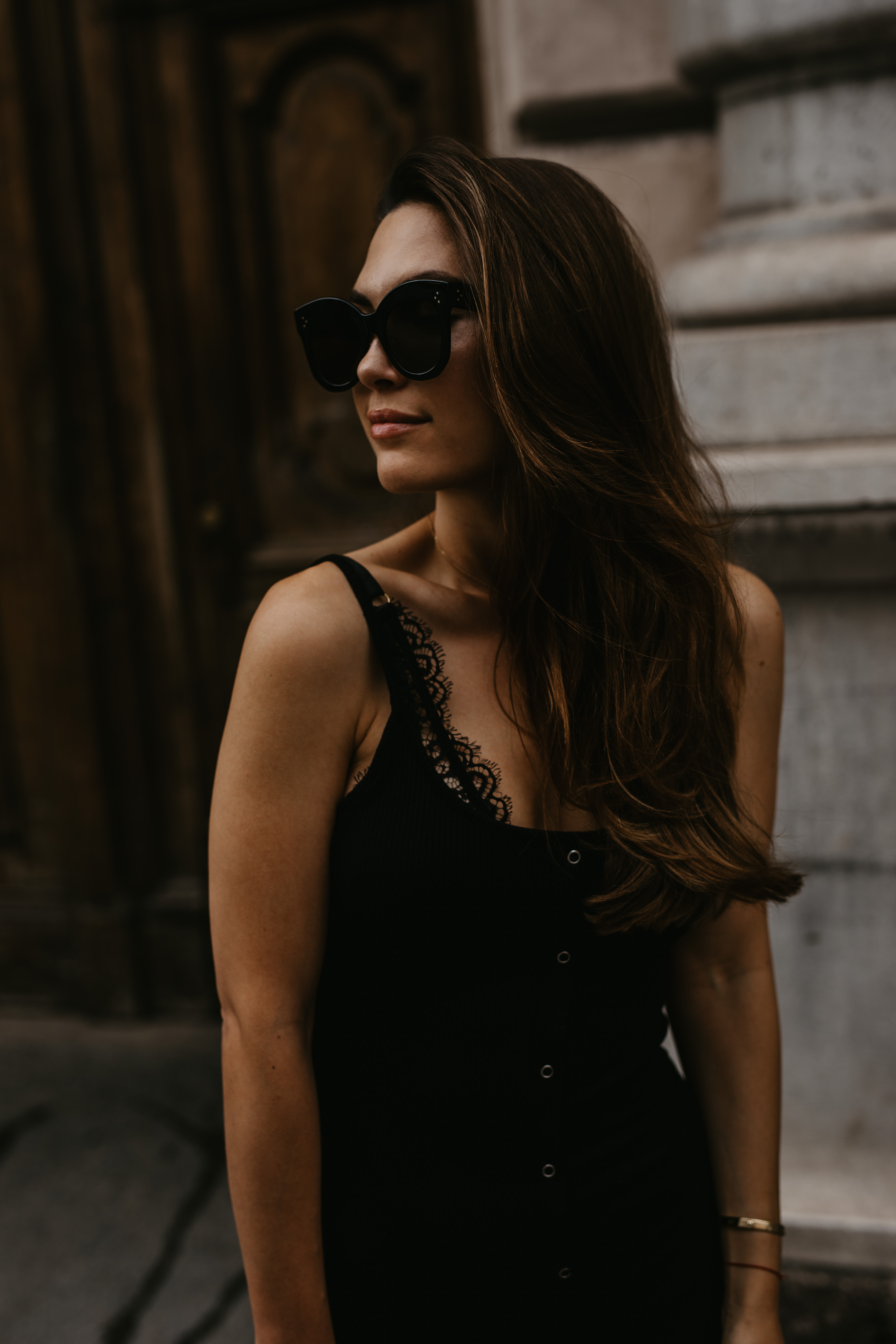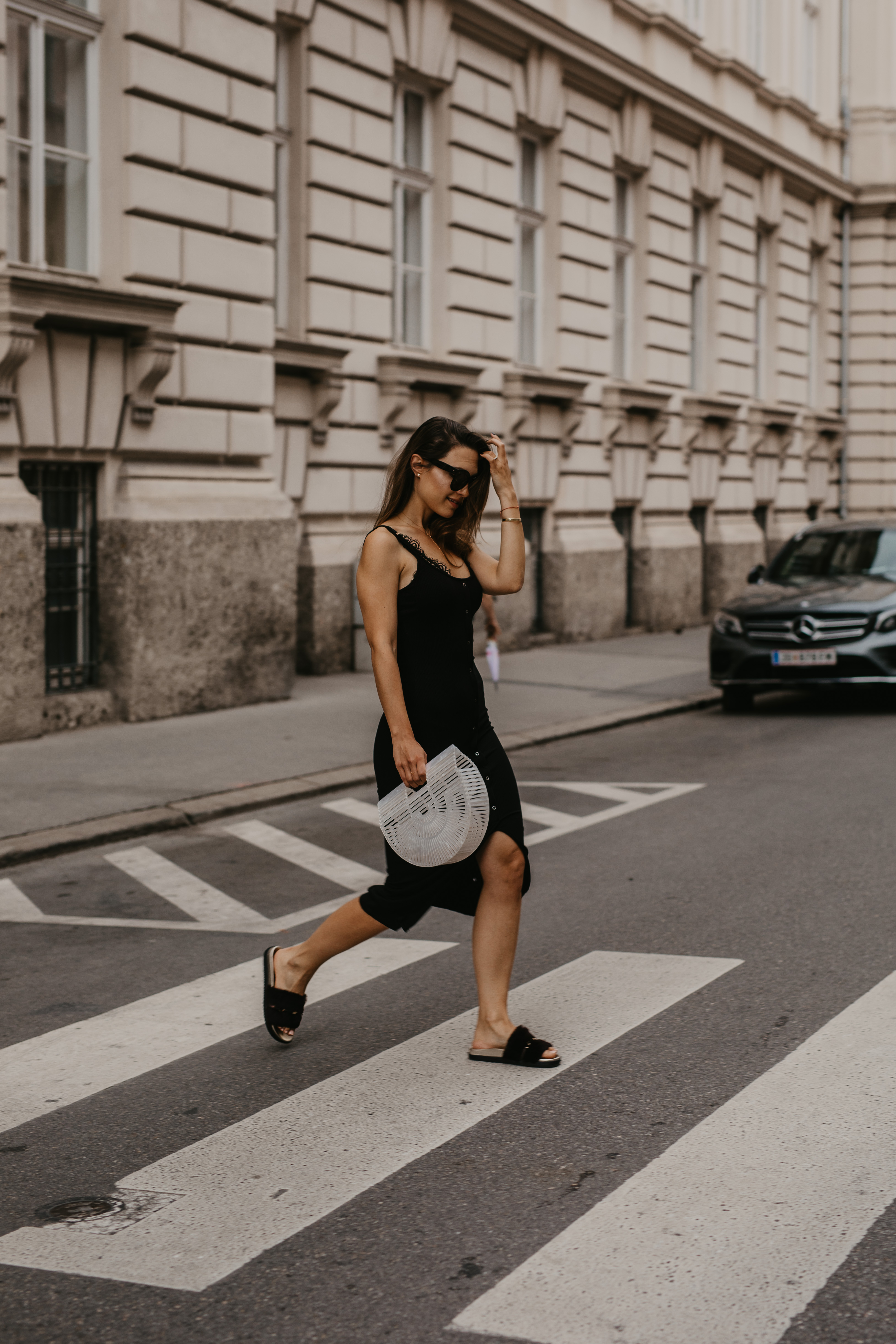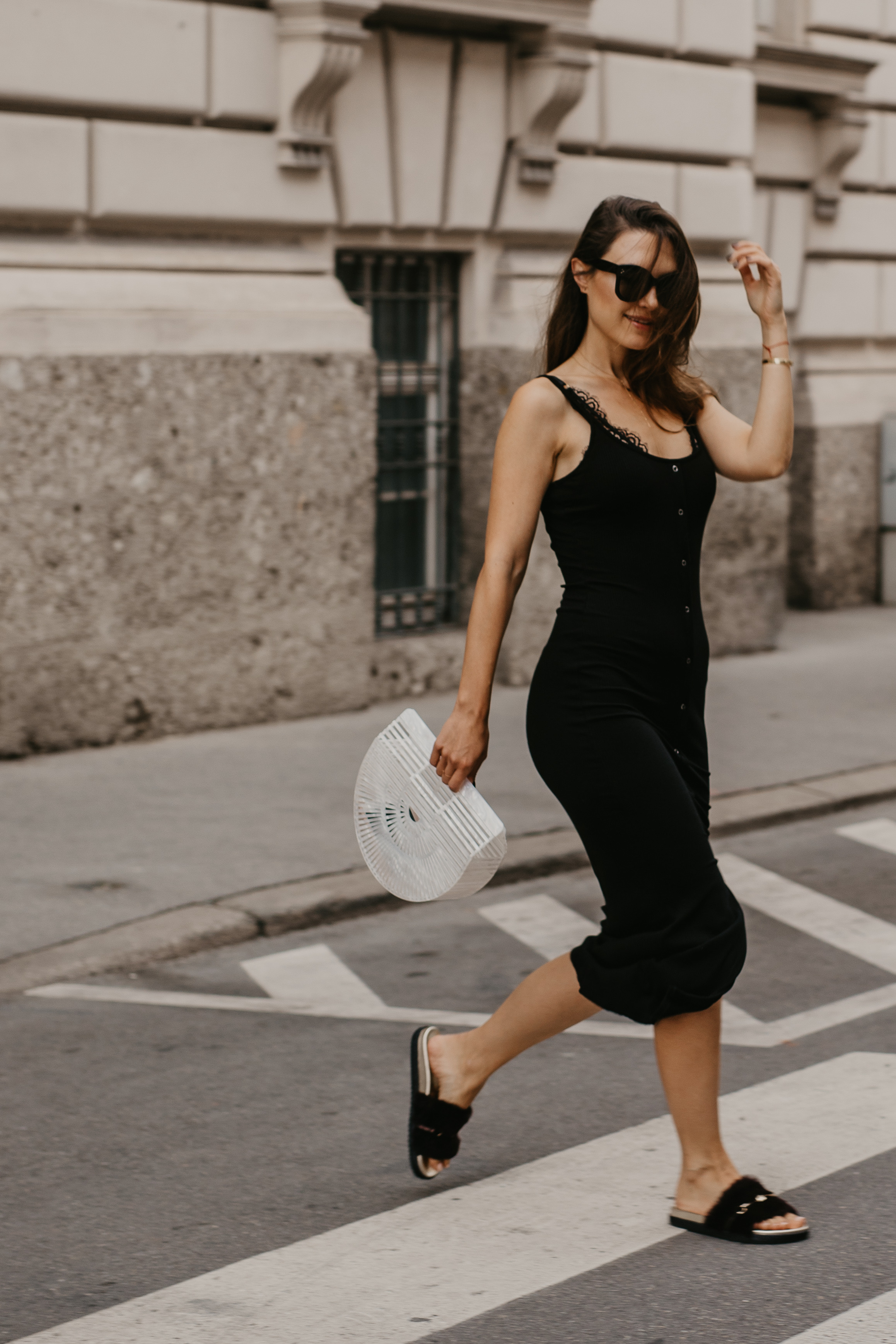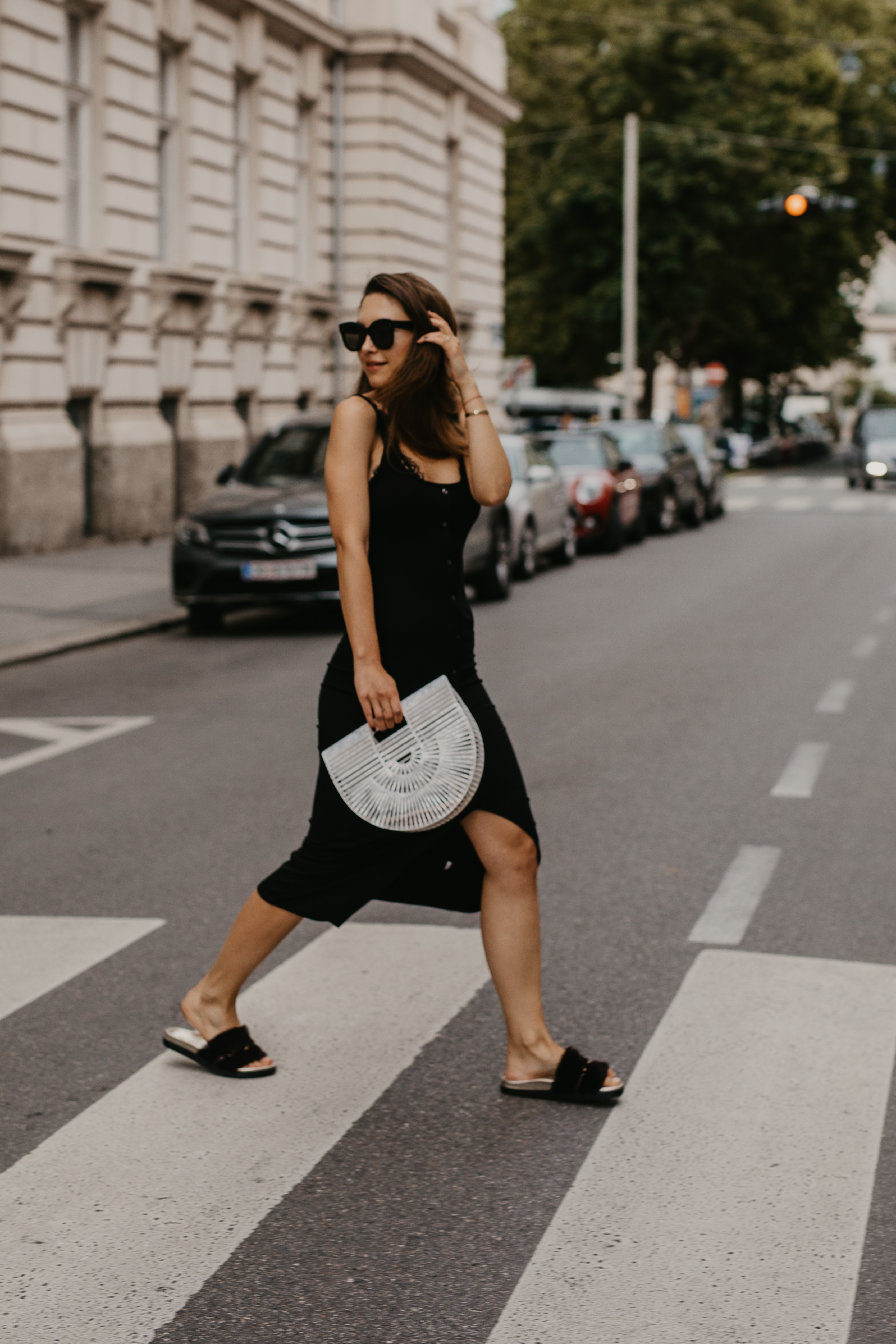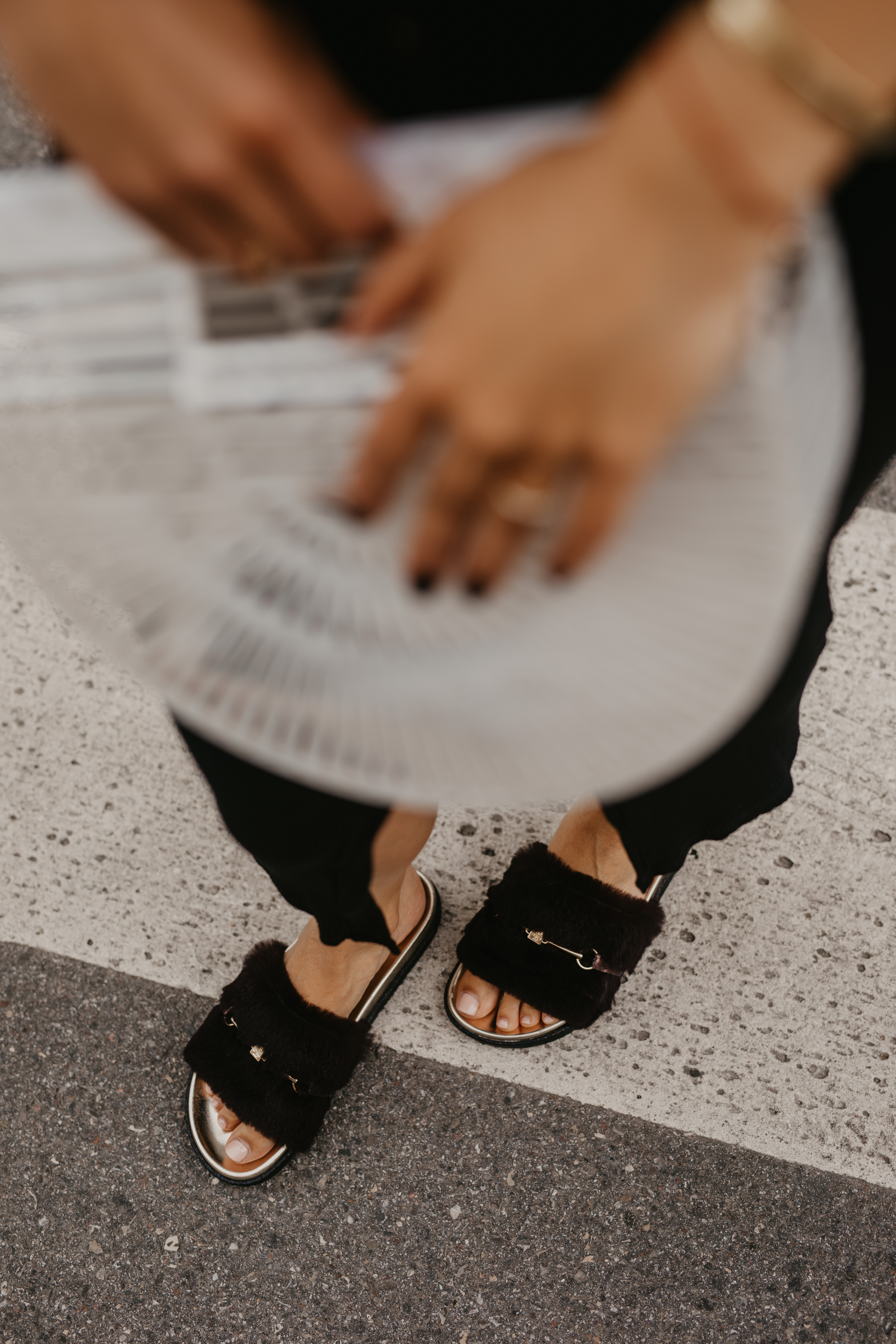 ---
Edited Slipdress // Högl Fluffy Slides // Cult Gaia Ark Bag // Céline Sunglasses // Leah Zoe Lace Bra (similar cool version here)
Shop the look:

*advertisement: in collaboration with Högl