Do not cross the line
We had to run some errands on the way home from the office today and drove by those old train racks close to a factory here in Salzburg. While the sun was setting behind the mountains, the light was so soft and beautiful we just had to get out of the car to take some photos. The outfit is nothing special and something I referred to as my uniform in this post already – just a combination of my all time favorites:  ripped jeans, something black, my Isabel Marant sneakers and my new baby. It's the outfit you'd mostly see me in at the office – comfortable, uncomplicated and a total no brainer.
I recently built a new pre-set for editing my photos in Lightroom, and I just love the effect it had on those pictures. What do you guys think about it? And how do you edit your photos? I'd be curious to know!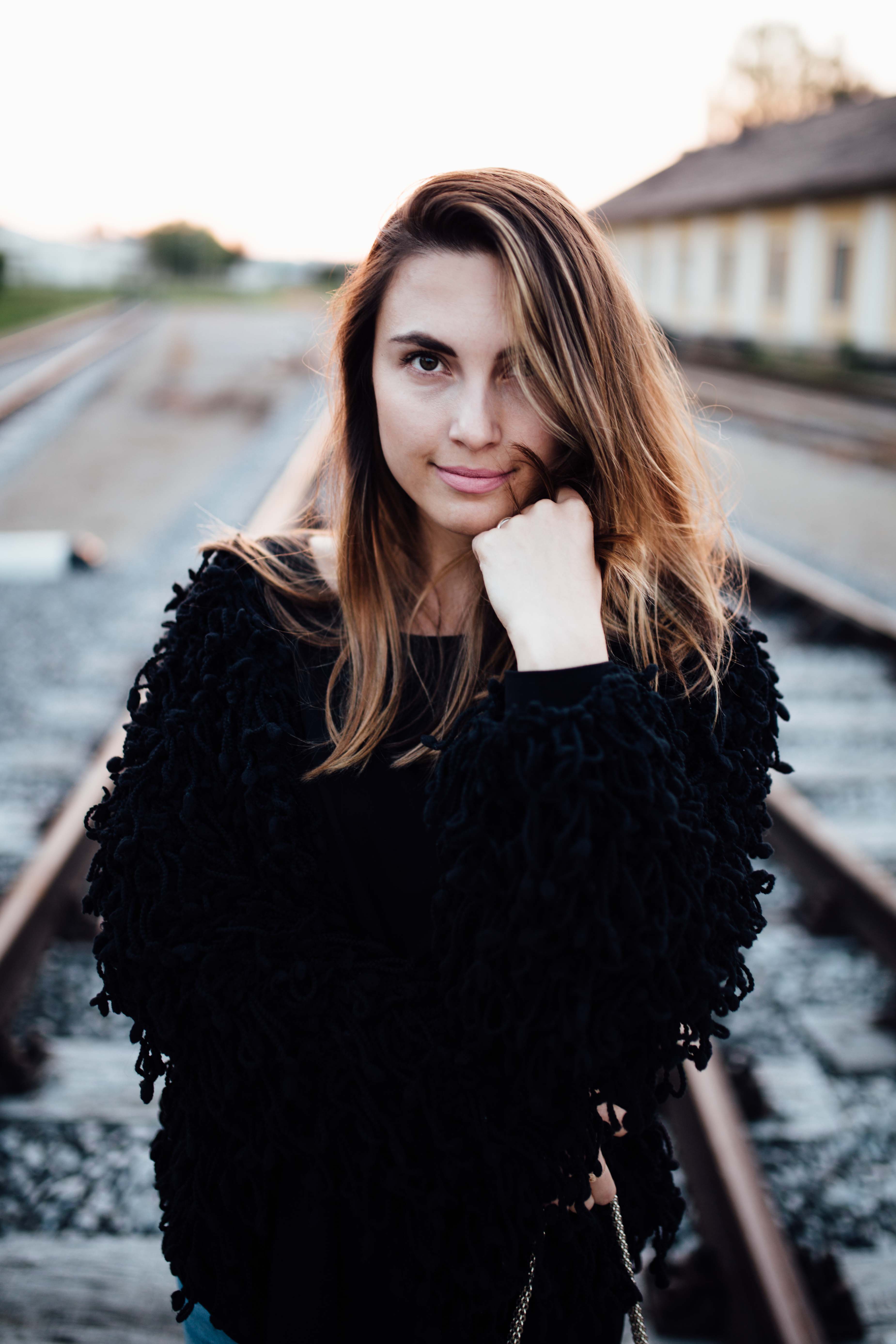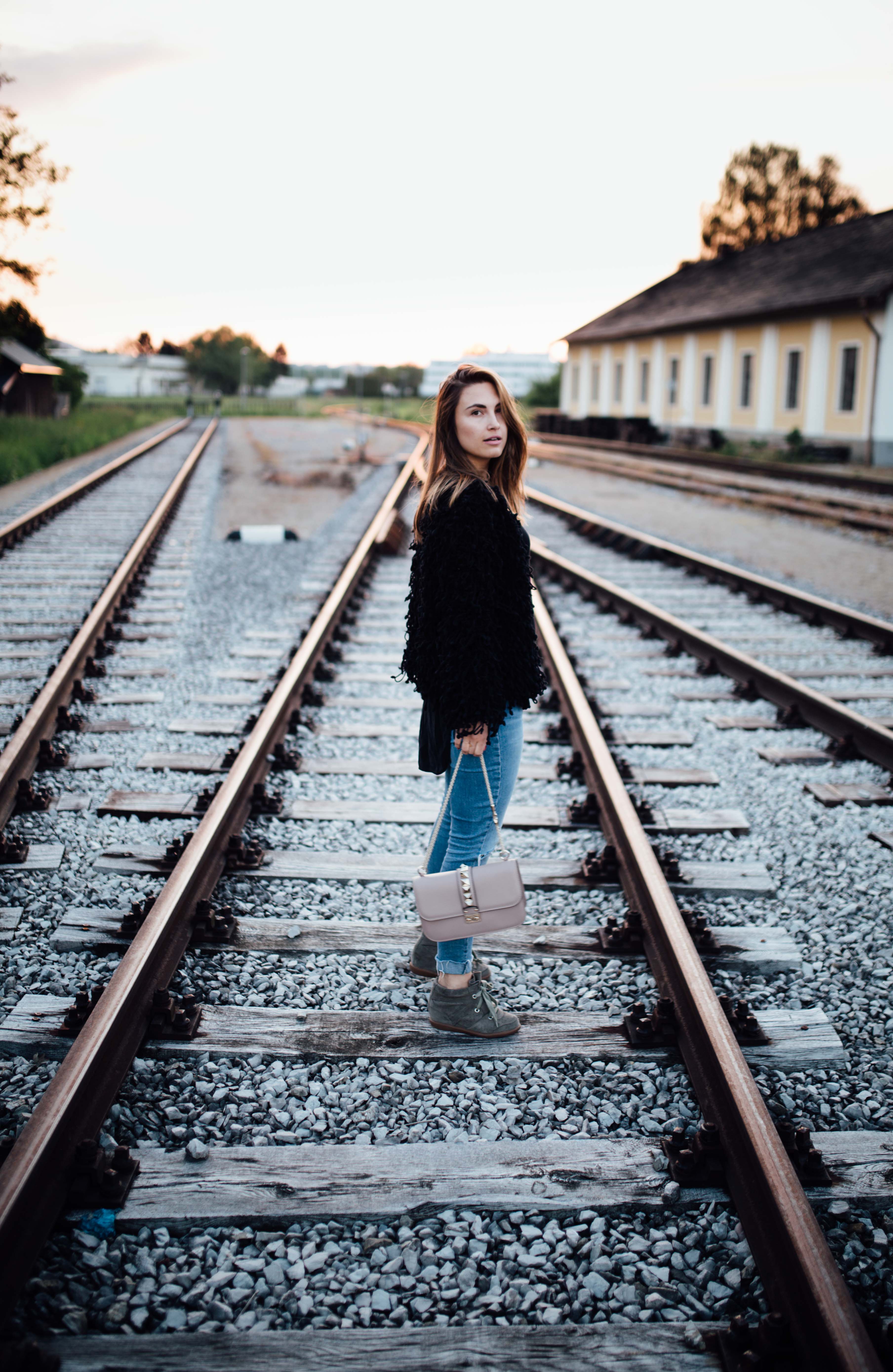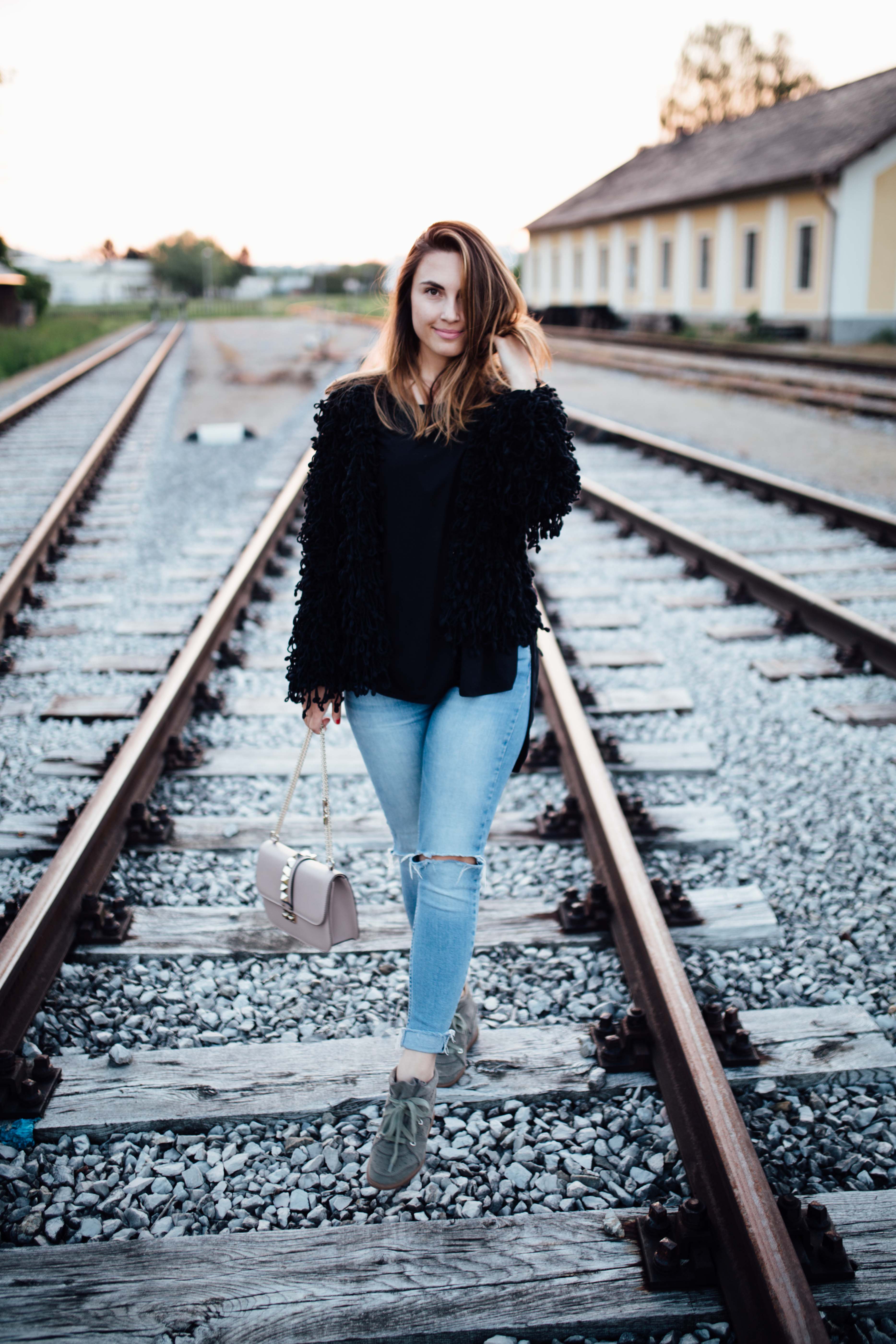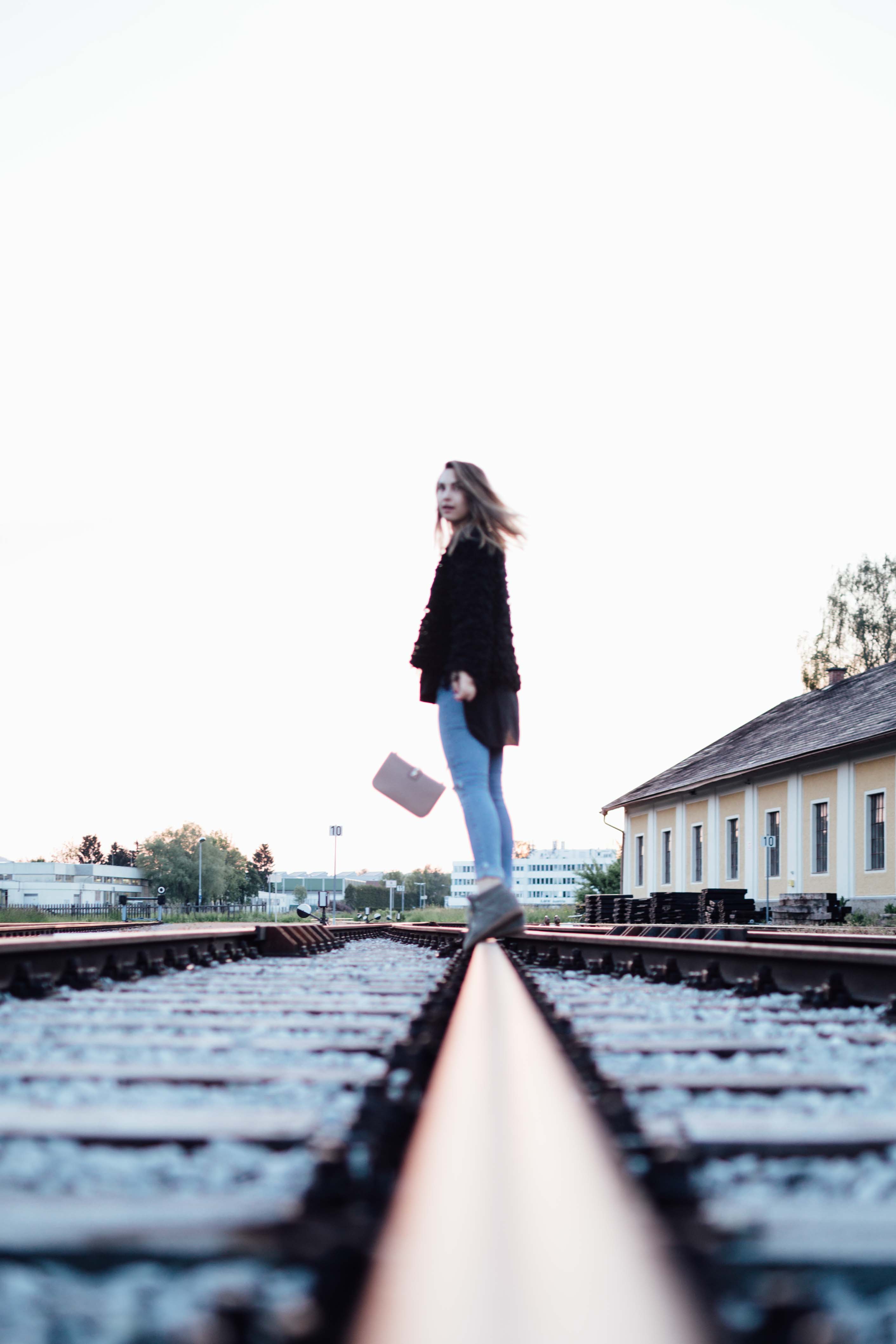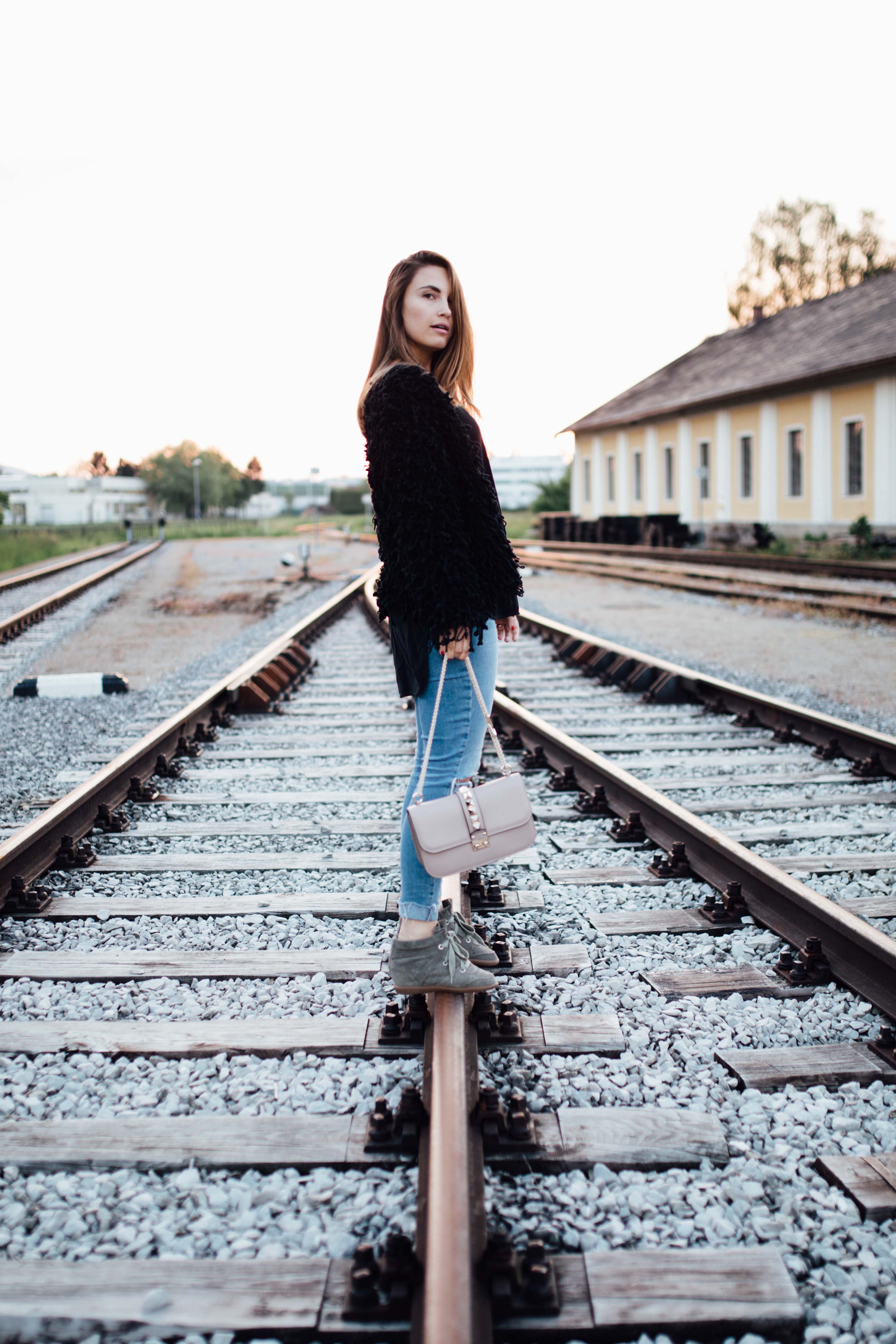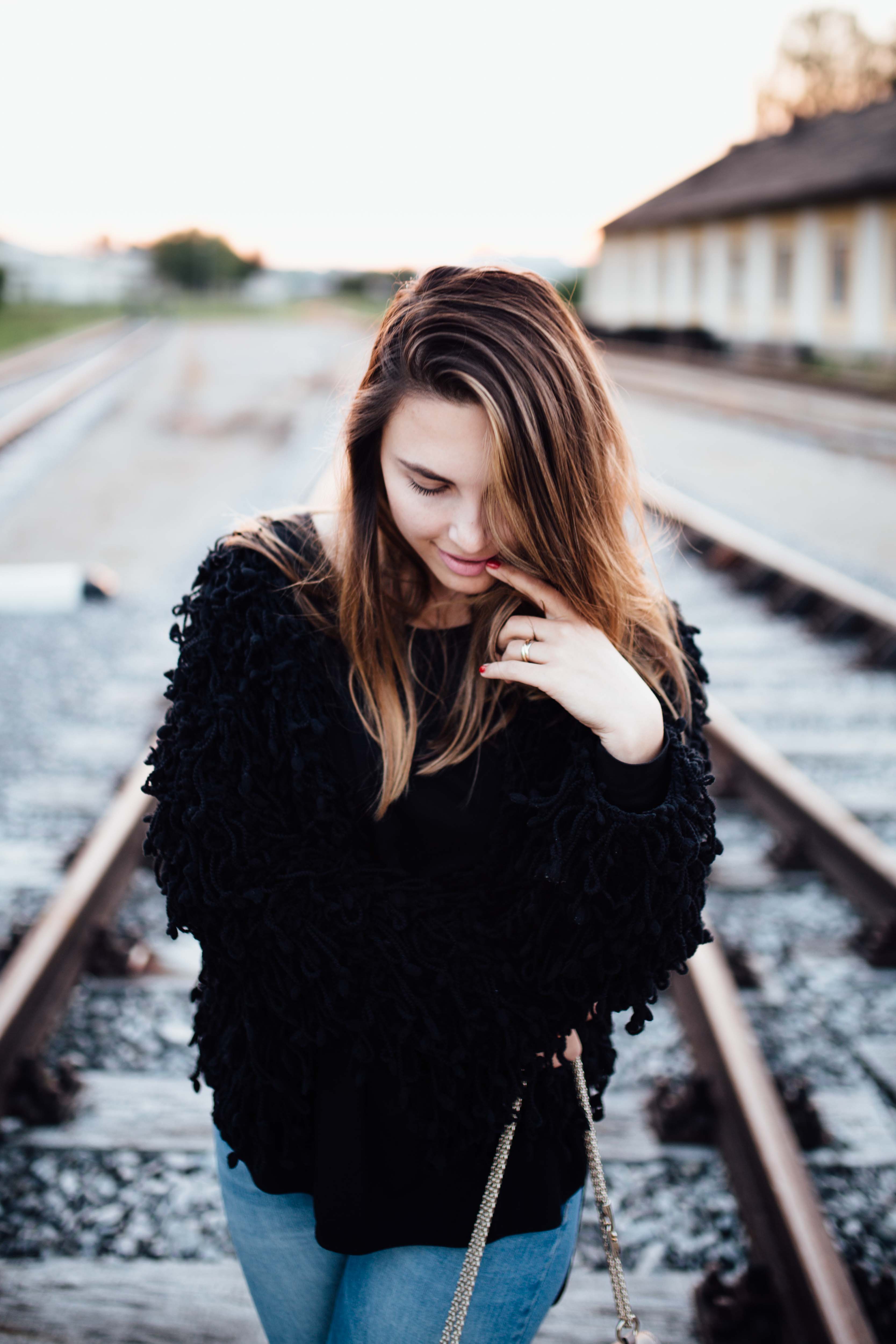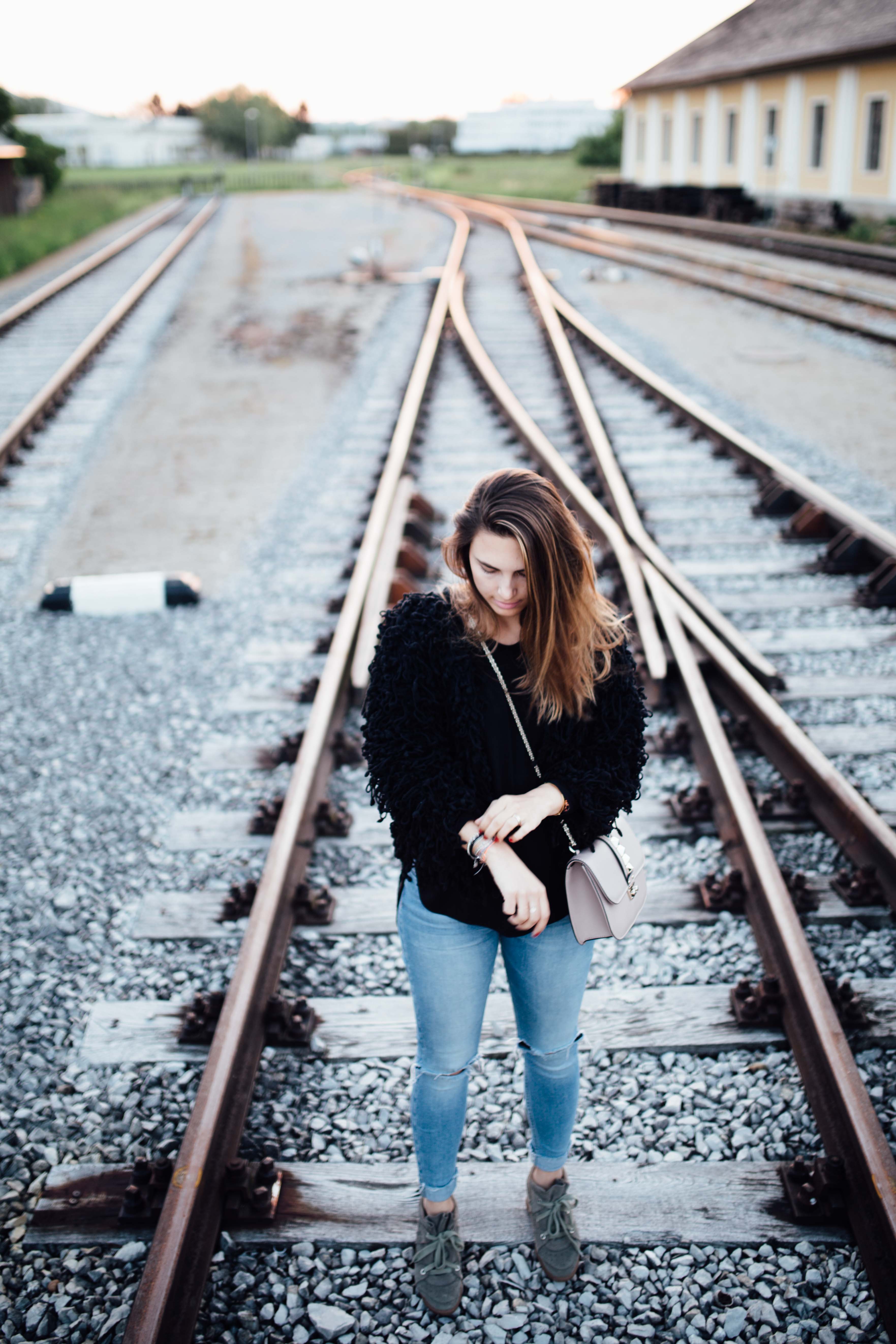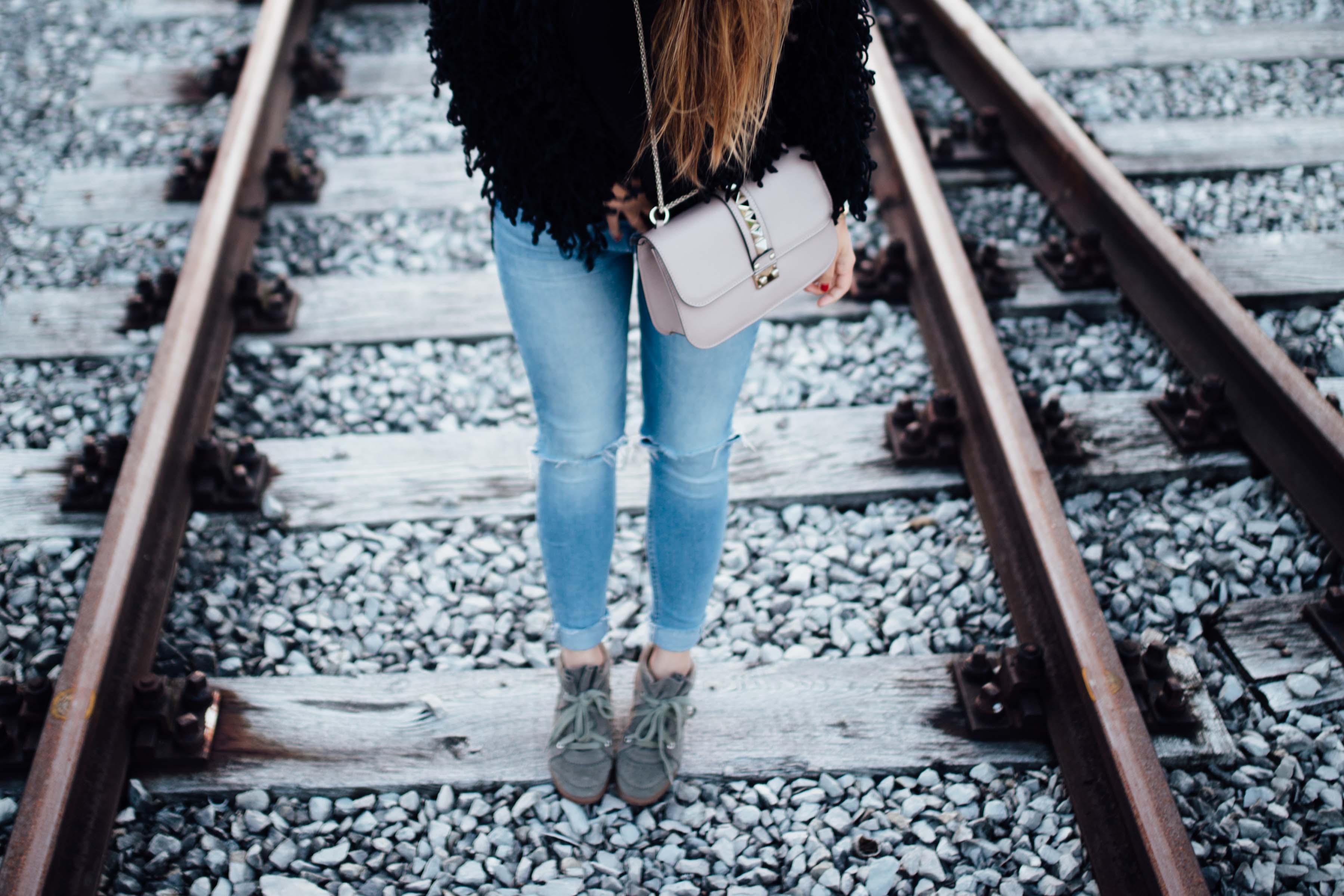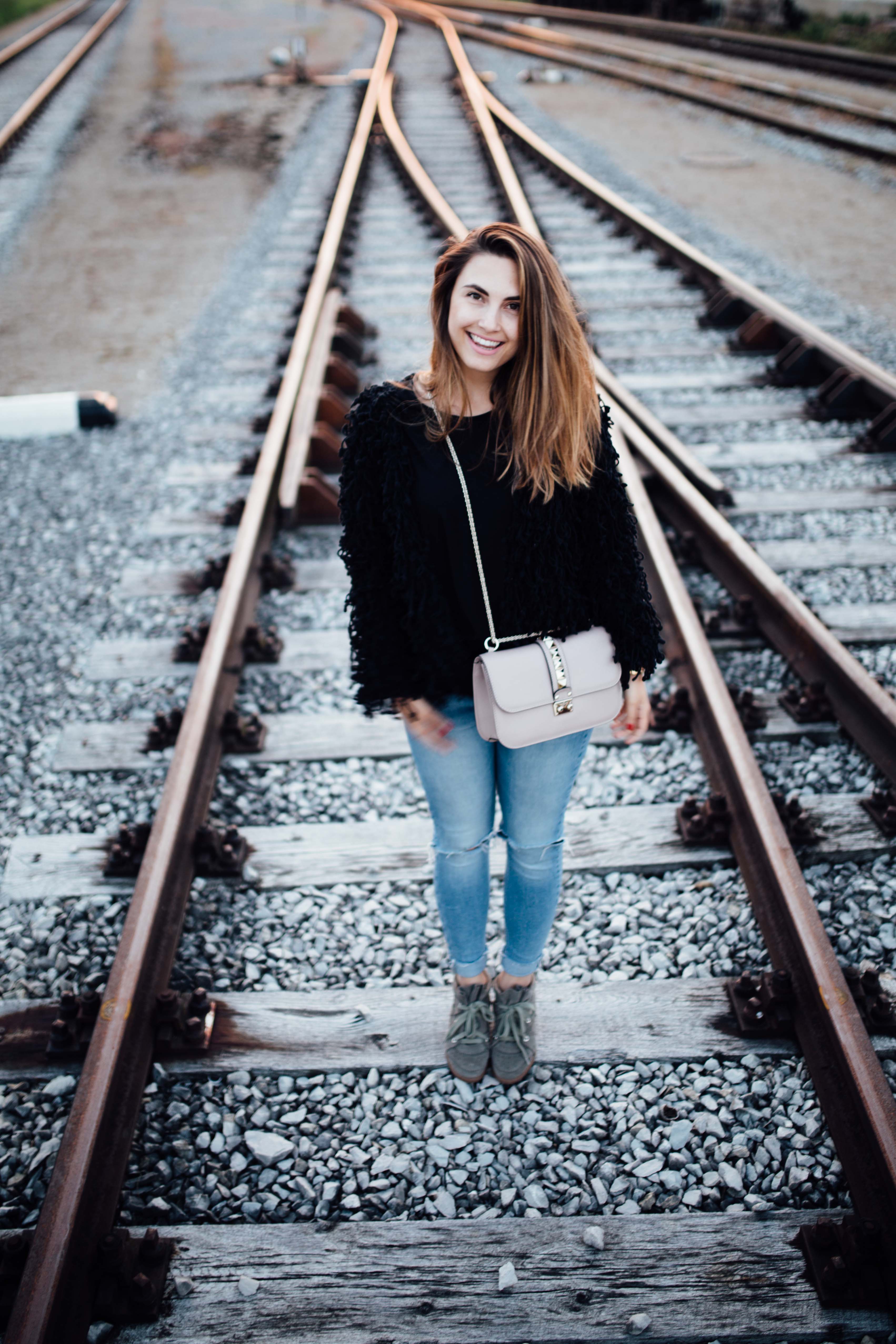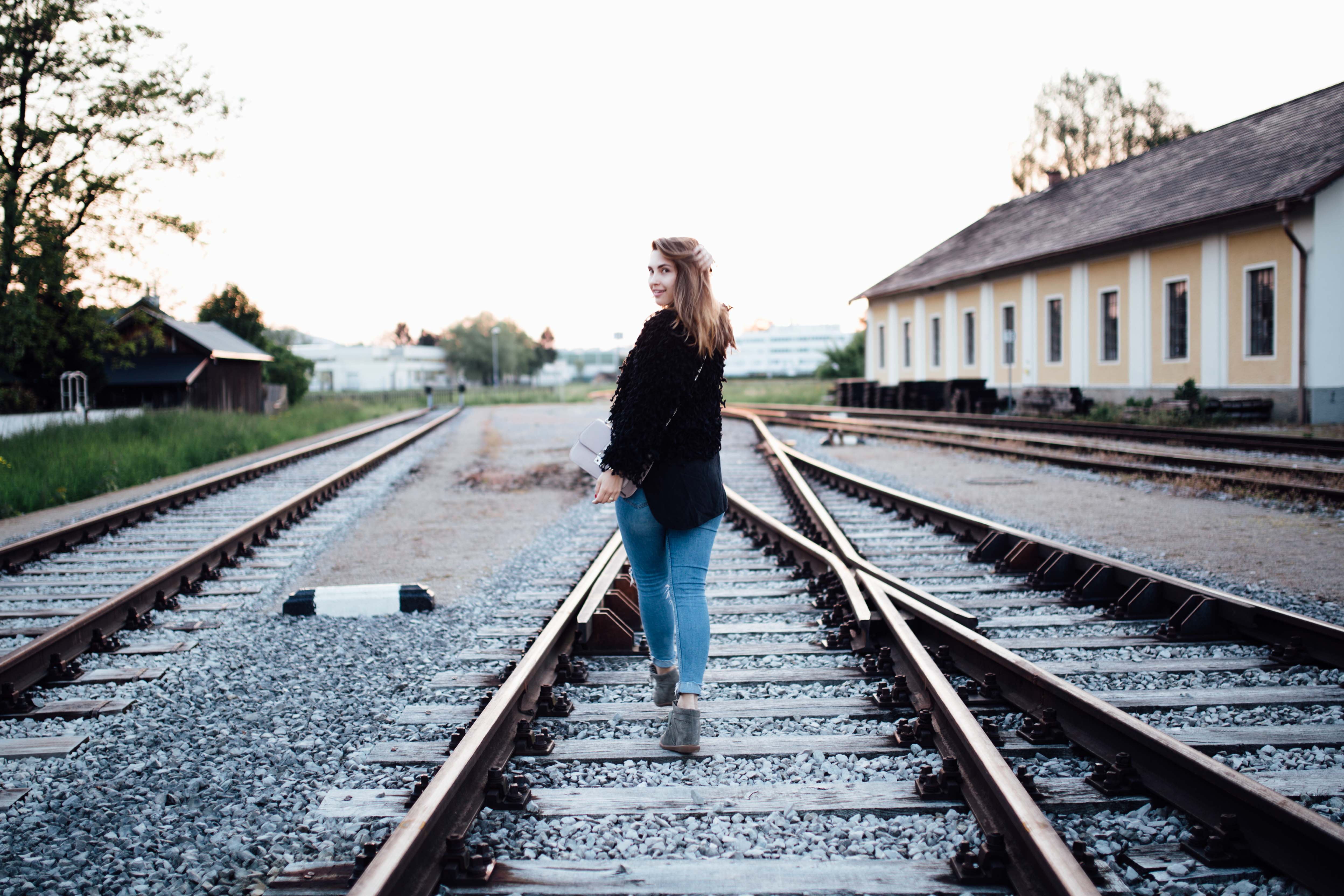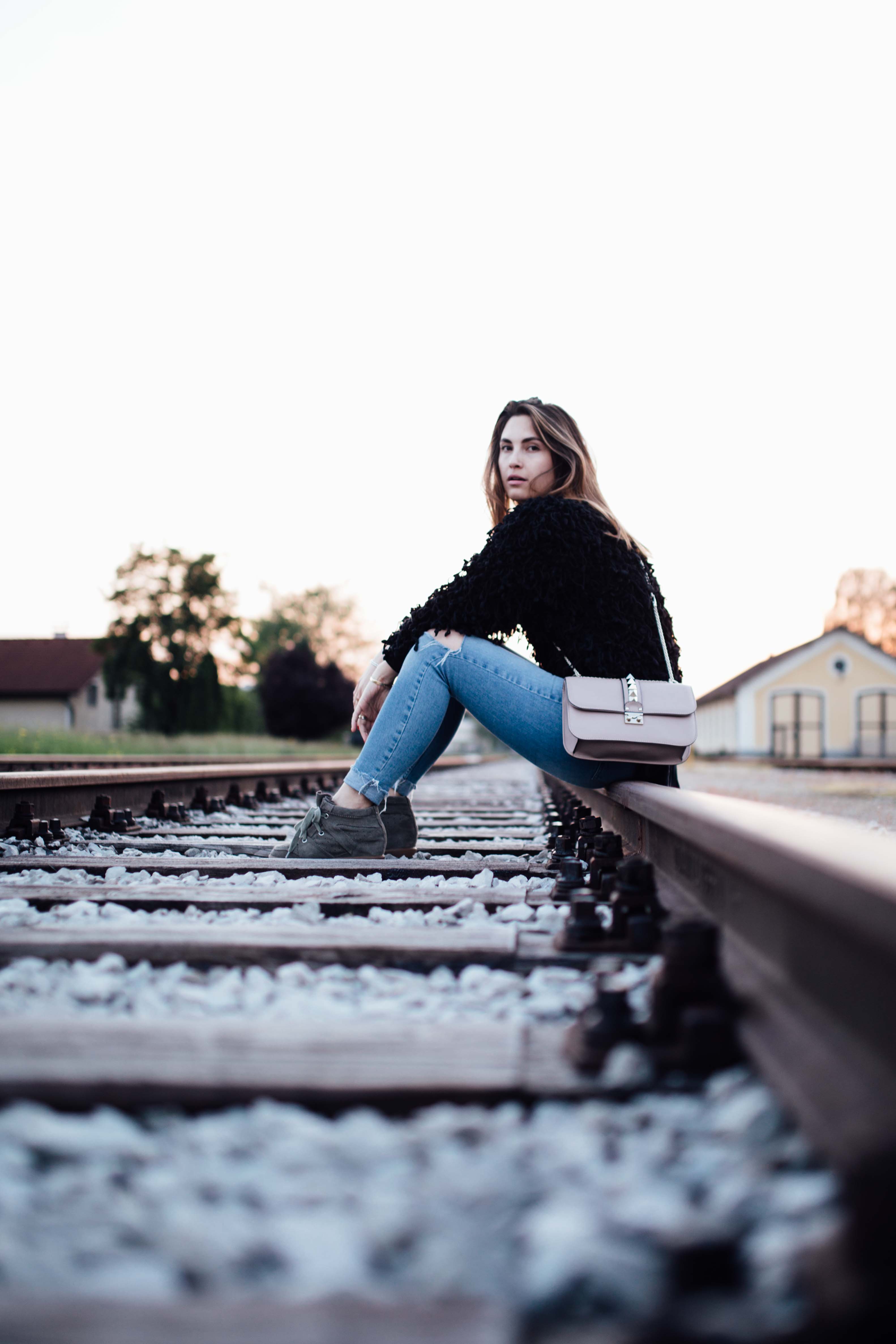 ---
Wearing:
ZARA – Jacket and Jeans (old)
COS – Shirt
ISABEL MARANT – Bobby Sneakers
VALENTINO – Bag (same color with an amazing print here)