This is not goodbye;
it's see you later.
This might, or might not be, the last breezy outfit before we eventually have to kiss summer goodbye. Every year, the beginning of September marks the beginning of a new year for me. I do not know if that has to do with my birthday which is on September 12th, or if it goes back to the fact that with September a new year at school or later at university started. To me, summer is always the time I'm most looking forward to all year, so its ending somehow marks the end of the year to me.
When the leaves are starting to change their colors and the temperatures are dropping in fall, the magic of new beginnings is in the air. This year, I'm particularly excited about September, not only because it marks the last year as a 20-something for me, but also because I'm thrilled to tell you that You Rock My Life will get a new home.
Trust the magic of new beginnings.
The first step is always the hardest.
When I started this blog of mine three years ago, I had very little knowledge about web design and everything that came with it. Back then, Patrick helped me build this space and we came up with a logo together. It was a dream that finally came to life and back then I would have never even dared to think it could eventually turn into a career. When thinking of the past three years, I sometimes have a hard time getting my head around everything that has happened so far:
I was able to quit my full time job, got self employed, Patrick founded his own digital agency, we got engaged and eventually got married. Needless to say, the past three years have probably been one of the steepest learning curves of my life. I was able to grow in my professional field, but also most importantly as a person, as a woman.
Although I still wholeheartedly love this little place here, it feels like You Rock My Life deserves a little touch-up. The past couple of months I've been working together with a great team of designers and a web developer to put the vision I have for YRML to life. Who knew re-launching a blog would be even more work than setting it up in the first place? I definitely do by now.
As all good things, also a re-launch takes time. So this will be my last blogpost for now and if everything works out as planned, You Rock My Life will be back online at the beginning of September.
Now, excuse us while we get YRML dressed up and ready for its grand entrance at the end of this week. I'm very excited about this new chapter and hope you will follow along my journey just the way you did the past couple of years.
I'm forever grateful to have such a wonderful audience! This is not goodbye; it's see you later. x Nina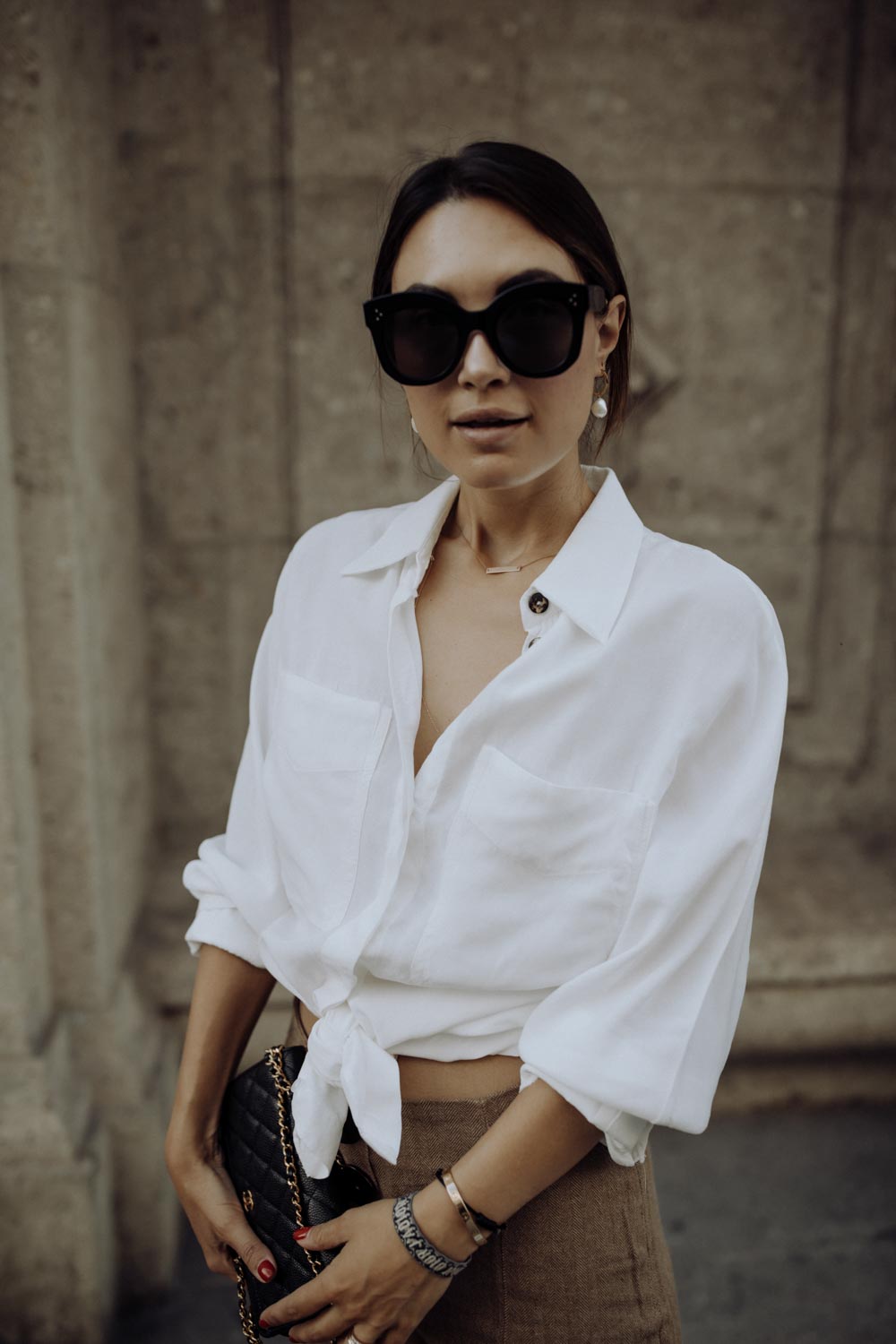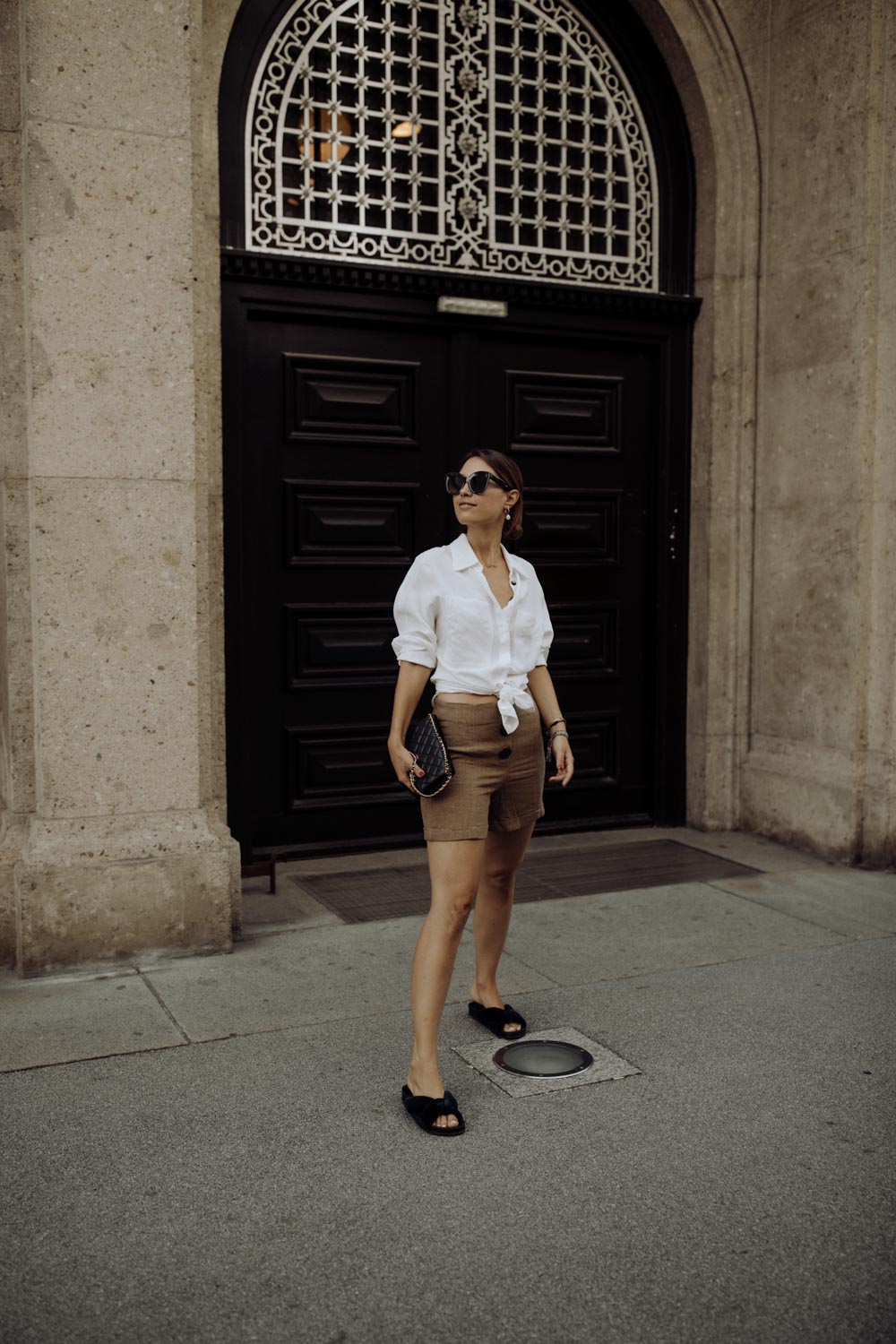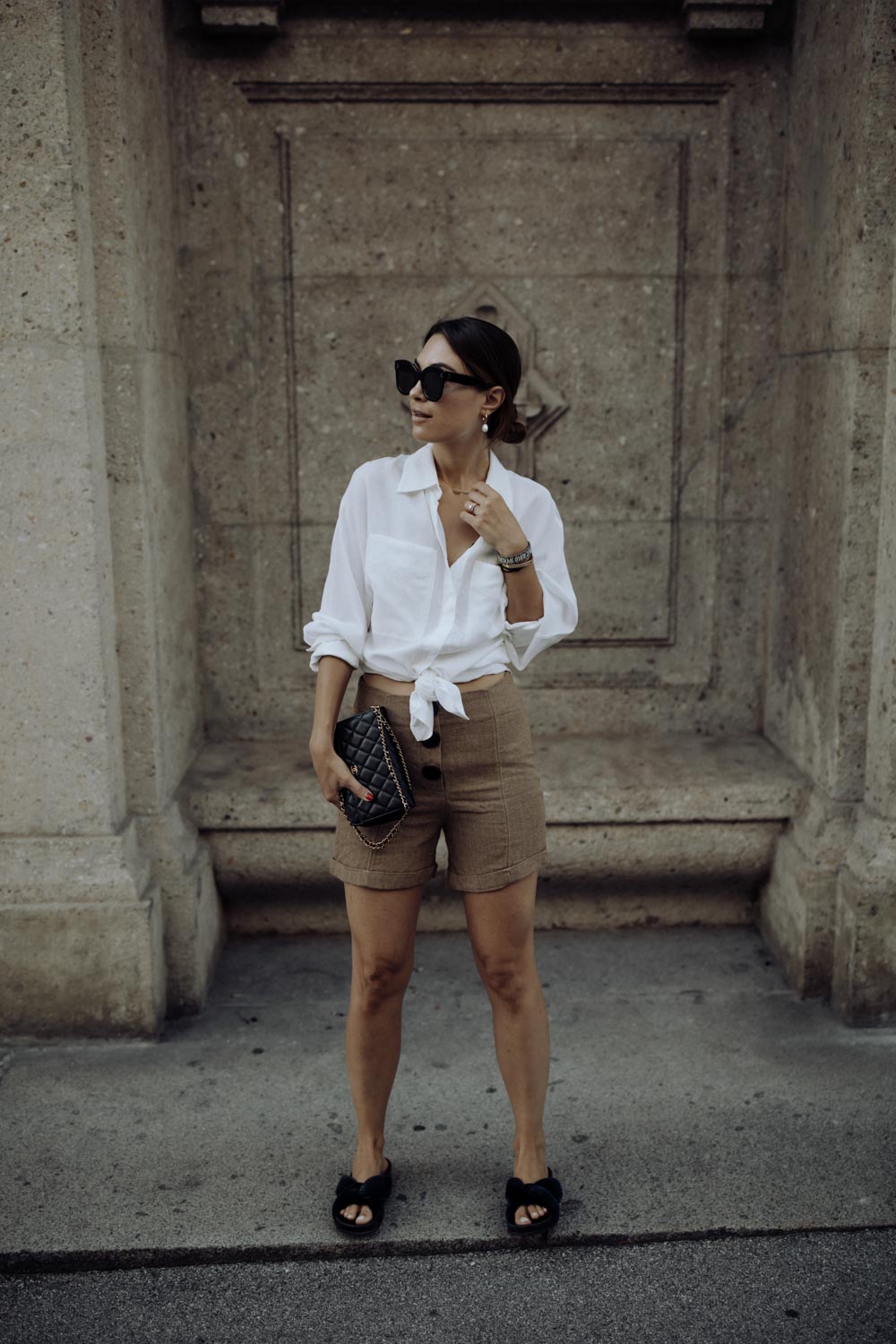 ---
outfit details: Mango shorts, Mango shirt, Chloé slides, Chanel bag, Céline sunglasses, Revistudio earrings, Cartier love bracelet, Cariter trinity bracelet, Dior J'adior bracelet, Anna I.J. necklaces
Shop The Outftit: