My Favorite Dress: The Dirndl
If I had to name my favorite piece of clothes in my wardrobe, it would most probably be my Dirndl. There's hardly anything I look more forward to wearing than this dress and every time there's an occasion to take it out of my closet, I'm the happiest camper. Thankfully, Salzburg is an area where it's totally "normal" to wear a Dirndl not just for special events like a wedding, christening or a Kirchtag (= traditional fair in Austria and Bavaria), but also just like that. When you're walking through Getreidegasse on a Saturday in Salzburg you're most likely to see at least 3 women dressed in these traditional dresses. Nowadays, there's a vast variety of Dirndl – some of them are covered in glitter and are made out of lots of different textiles, some of them even come with animal prints. There's no limit to your imagination!
When my parents said they'd love to give me a Dirndl for my birthday, I knew it had to be one that would stay with me my whole life and maybe even be passed on to my daughter one day. That's why I opted for a traditional Dirndl made out of great fabric, with a simple and classic cut that would last a lifetime. The cool thing is you are always able to change the aprons of your Dirndl which gives it a whole new look every time you wear it. When I walked into the shop I already spotted the soft pink dress hanging there – although I didn't think I'd actually pick a pink one, but rather saw myself with something darker, the pink Dirndl it was I lost my heart to. I got 3 different kinds of aprons for it to change it up, which makes it super versatile. Talking about the apron, there's a fact that most people don't know about: Women indicate their martial status with a little help of how the bow of the apron is placed. Here's the guide of how it's done:
---
1. Bow on the left side
Women who tie their apron on the left side are not married yet. Wich basically means flirting is allowed and maybe even desirable. However, gentlemen should know this is not an open invitation or excuse for immediate physical contact, because it could also be the case that the lady has already found her prince charming but is just not married or engaged yet.
2. Bow on the right side
Wearing the bow on the right side of a Dirndl signalizes: Hands off, I'm taken!
3. Bow in the middle
This is a tricky one! Tying the bow of a Dirndl  in the middle can lead to confusion and attract doubtful looks. Different from what you might think it means (left: single, right: taken, middle: unsure?), these women are usually not uncertain about their marital status, it simply shows they don't know anything about the rules of how to tie a Dirndl.  The Dirndl bow in the middle means: I am a virgin.
4. Bow in the back
Tying a bow in the back can have two meanings: Either the woman is a widow or a waitress. That's quite easy to distinguish, though. Simply base your conclusion on the presence or absence of beer mugs in the woman's hands.
---
Here are some photos Patrick took of me right before we went to Wildschütz Ball: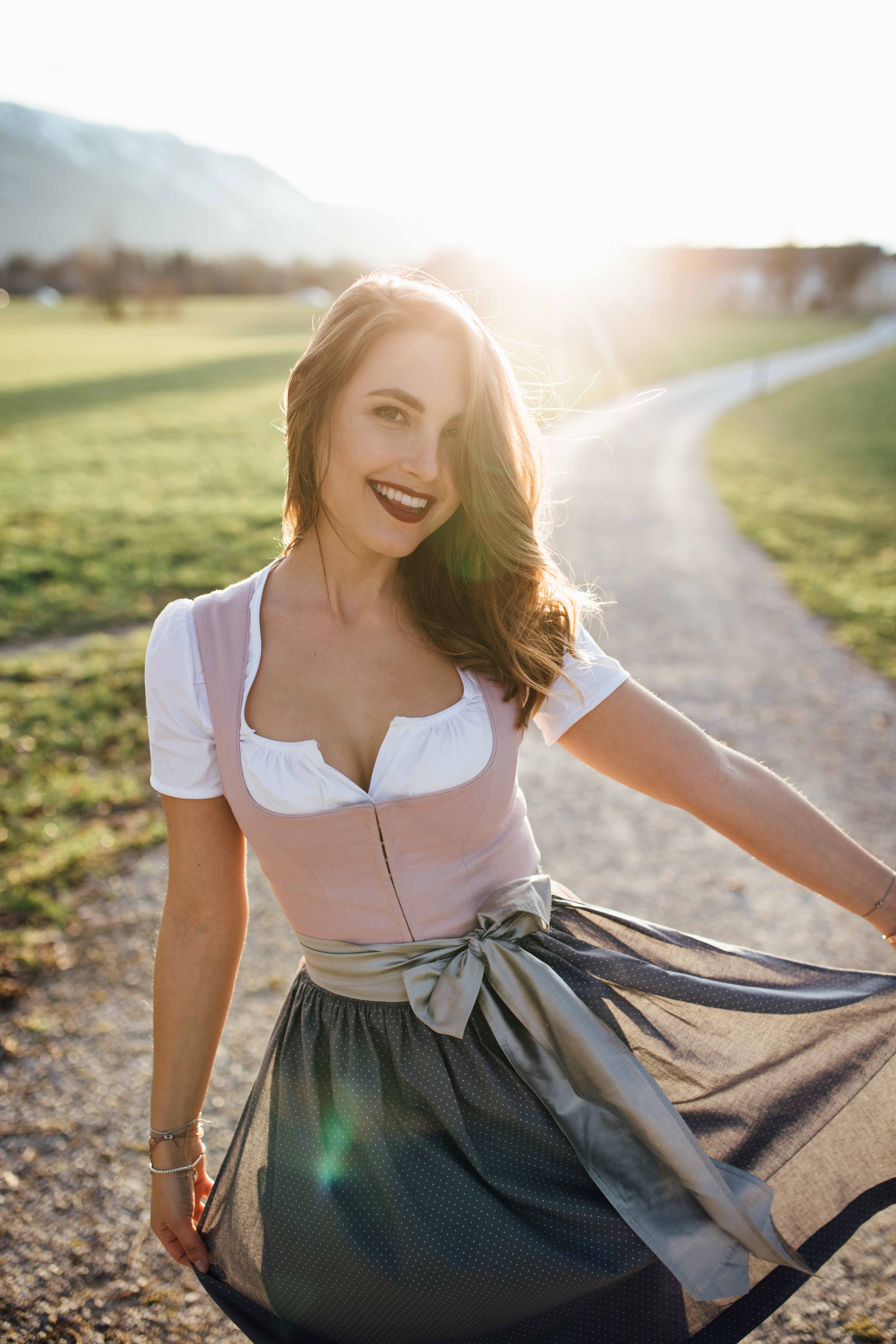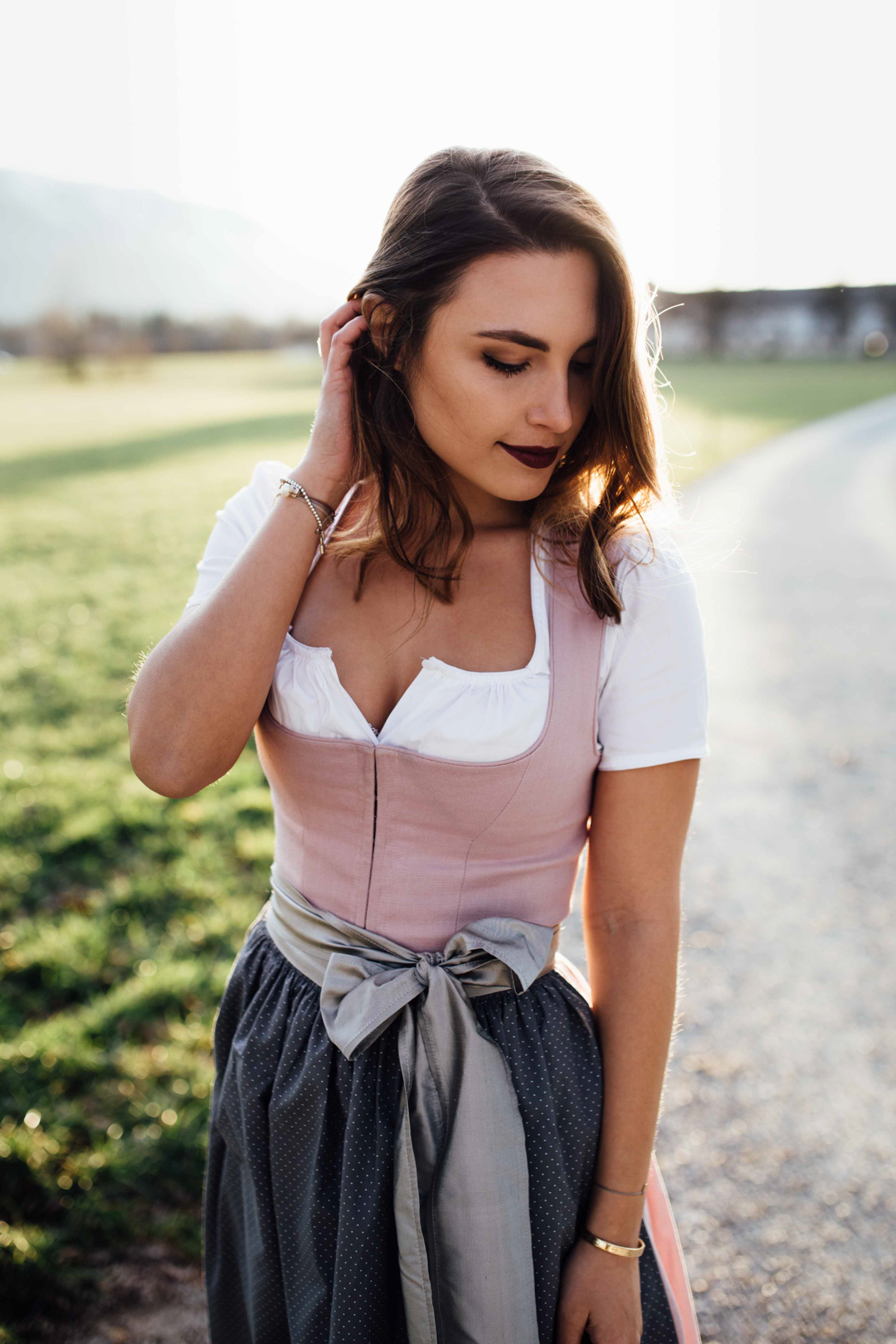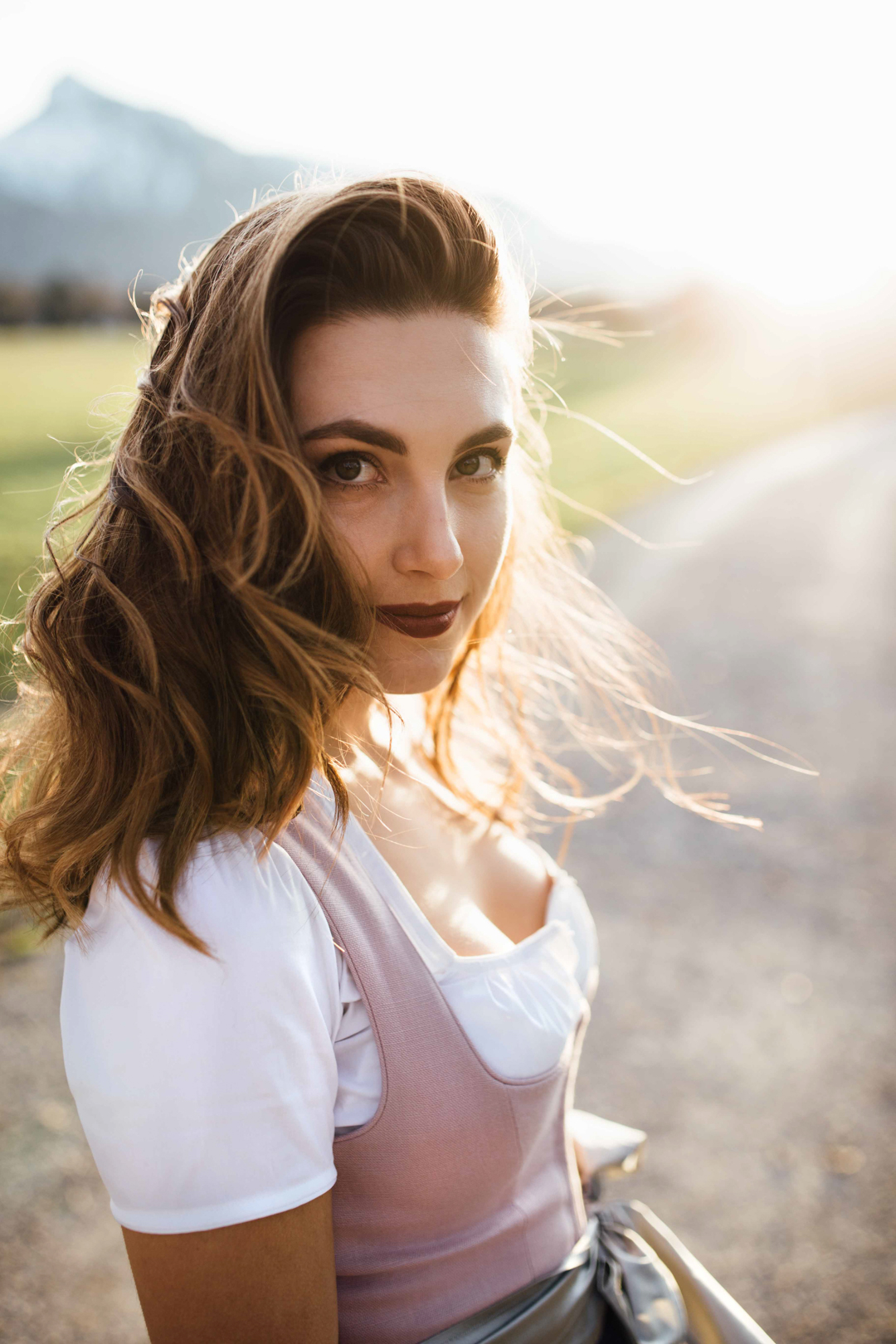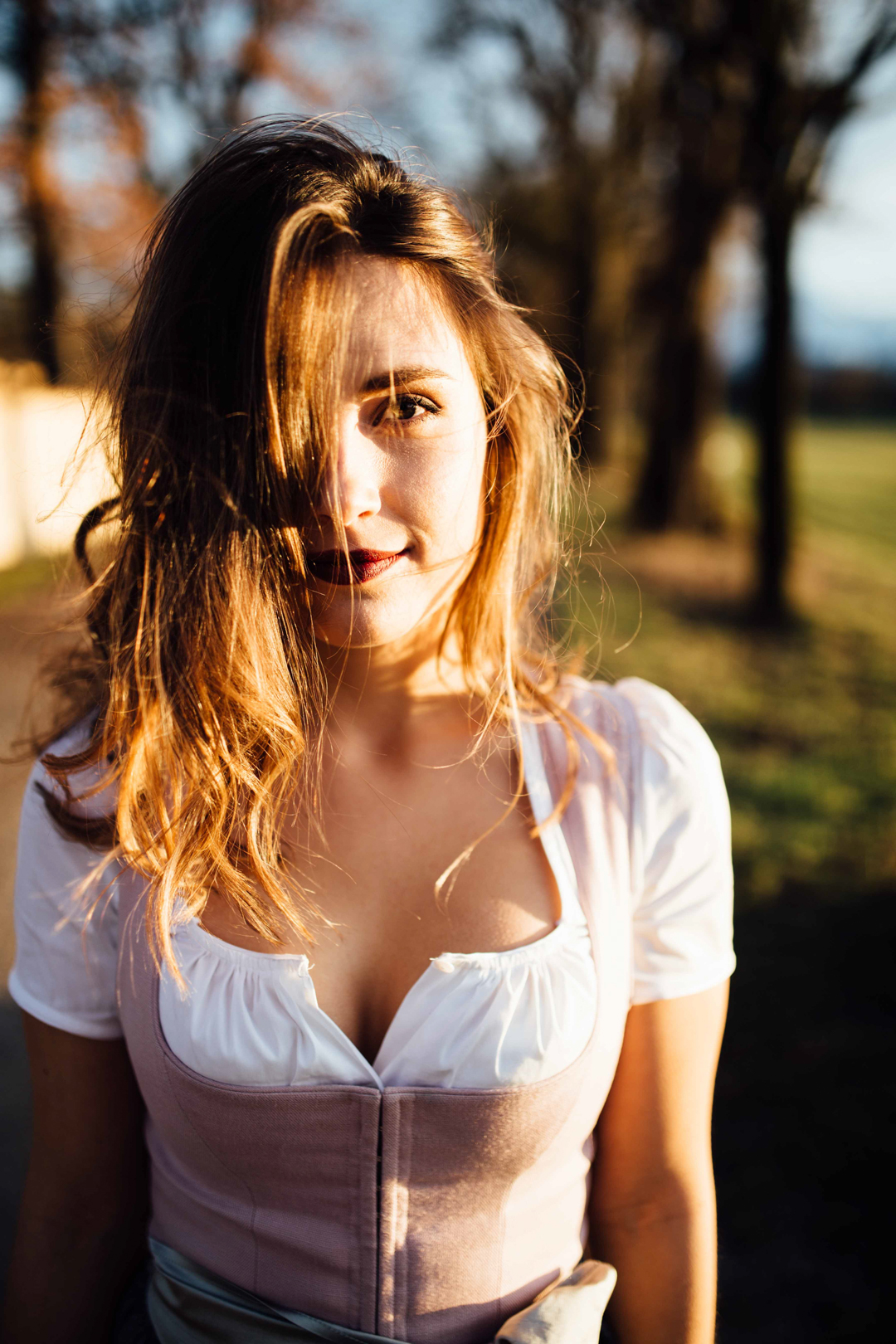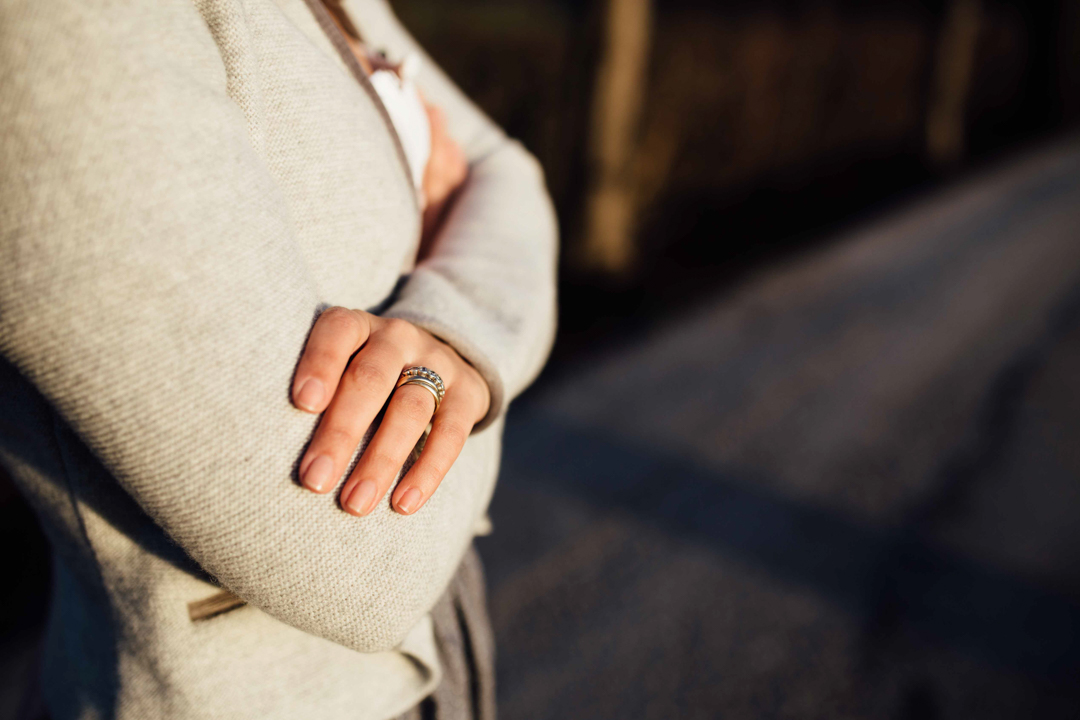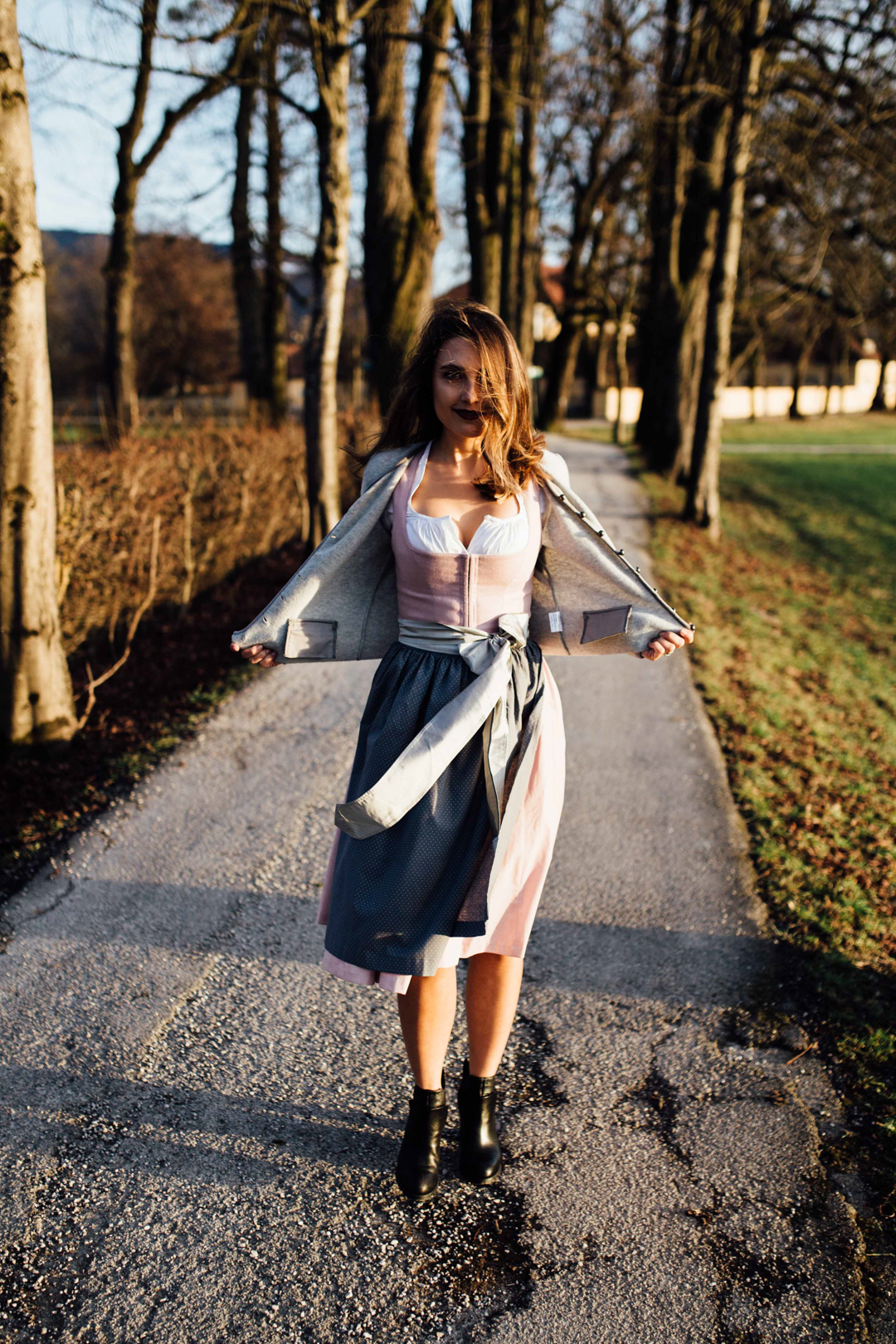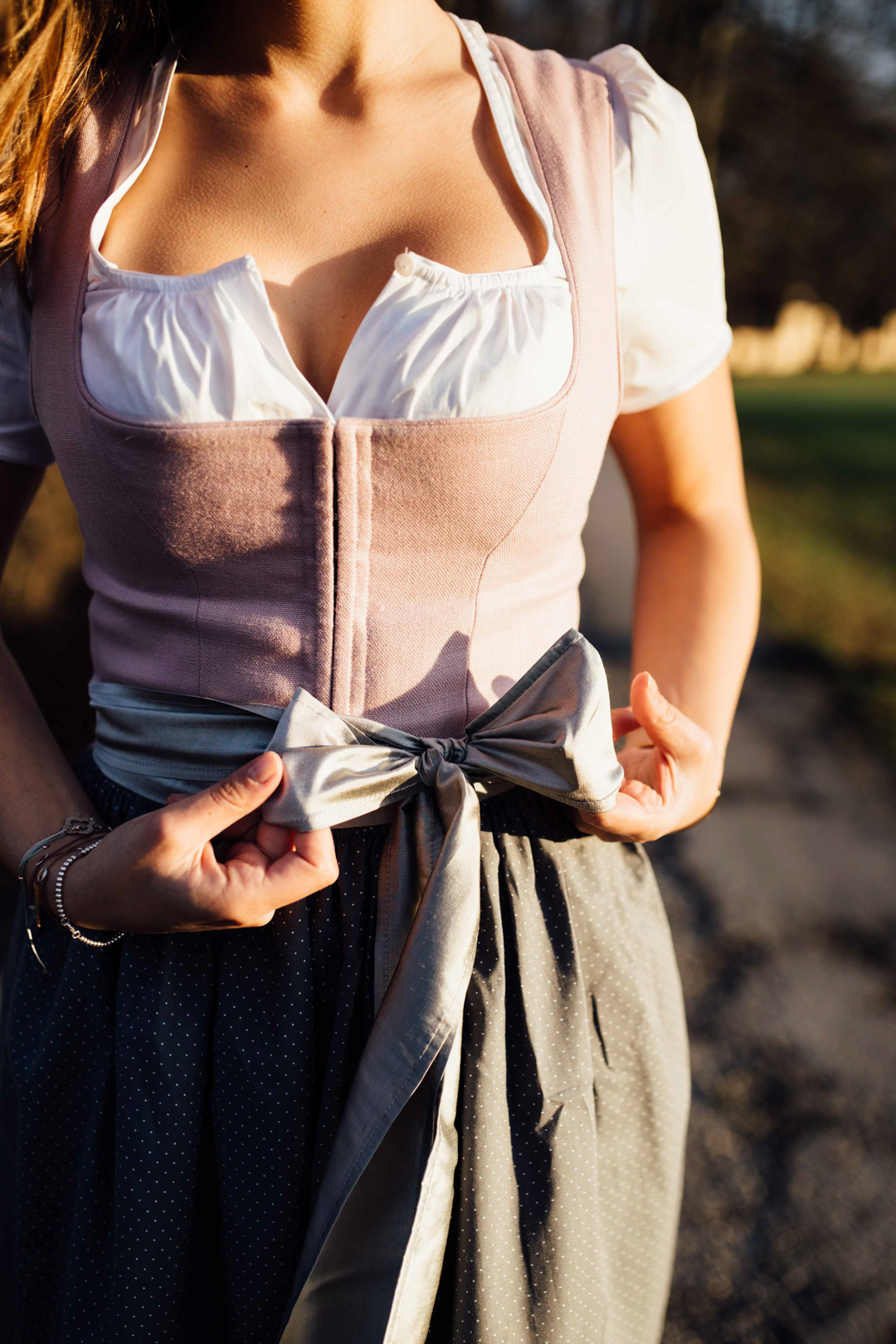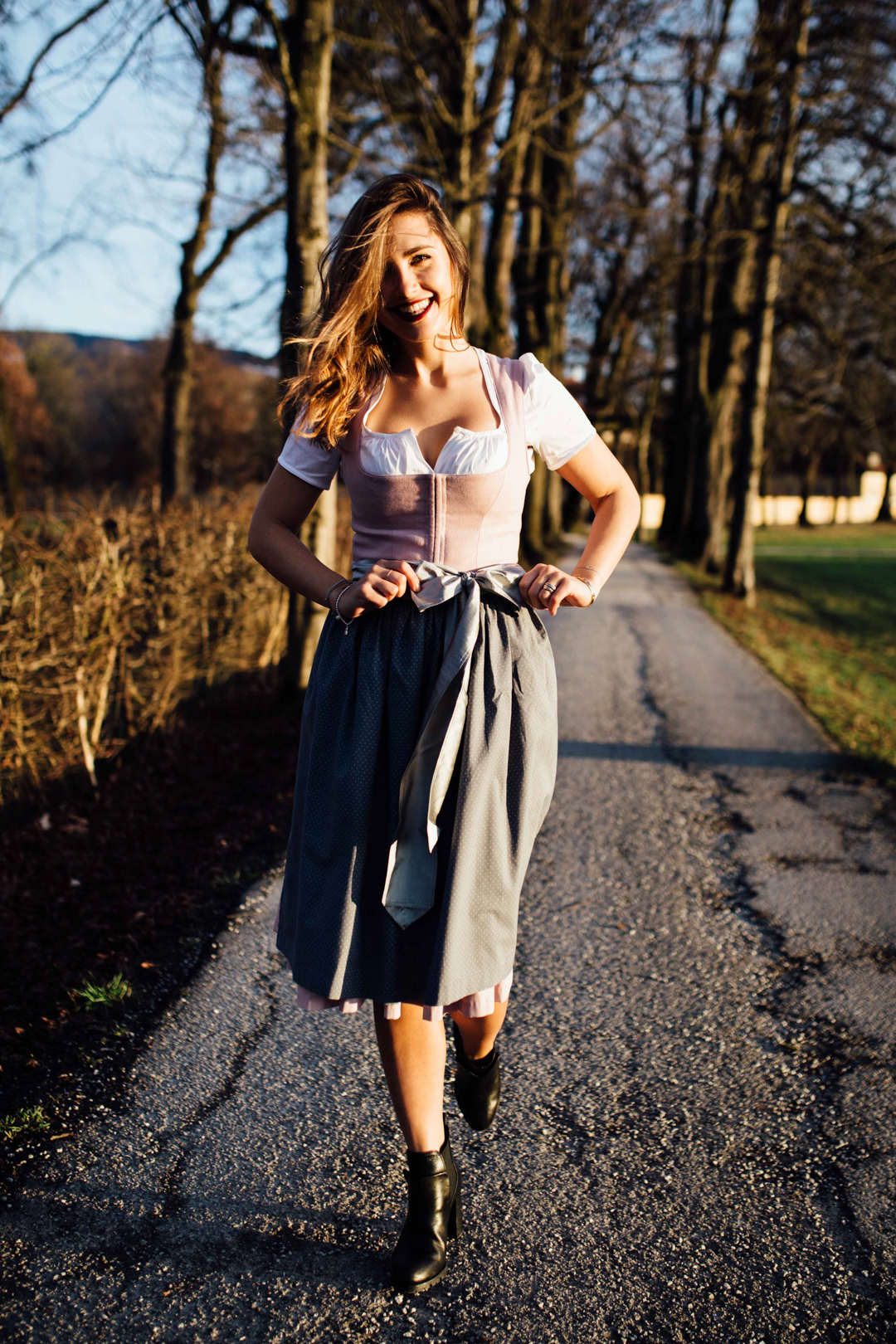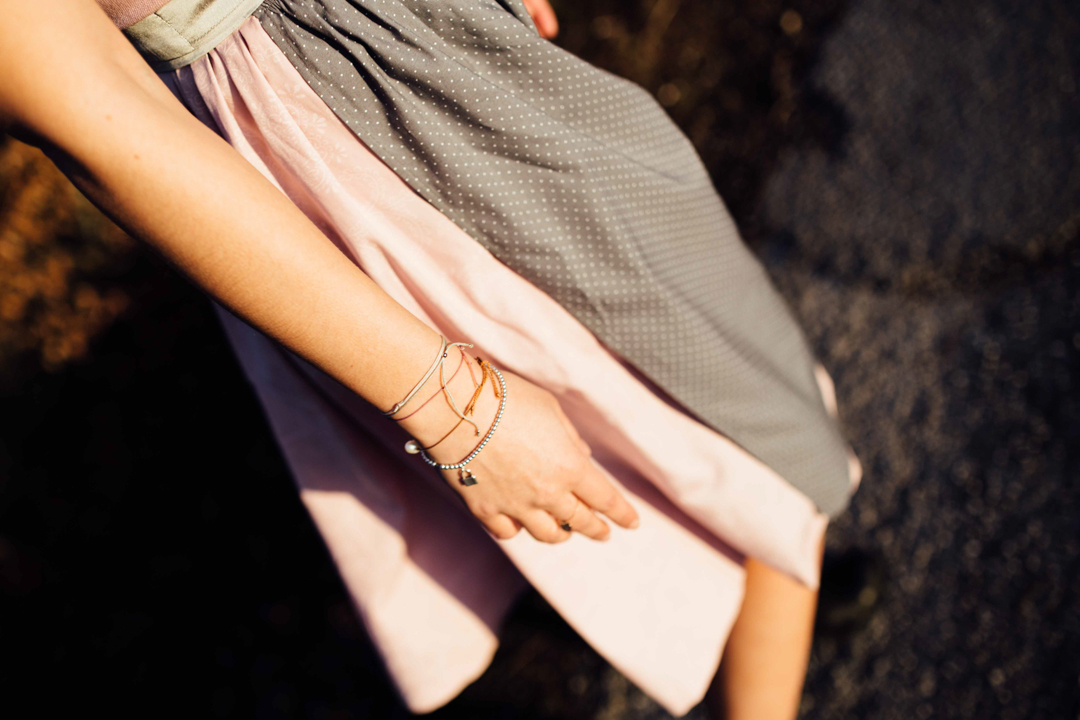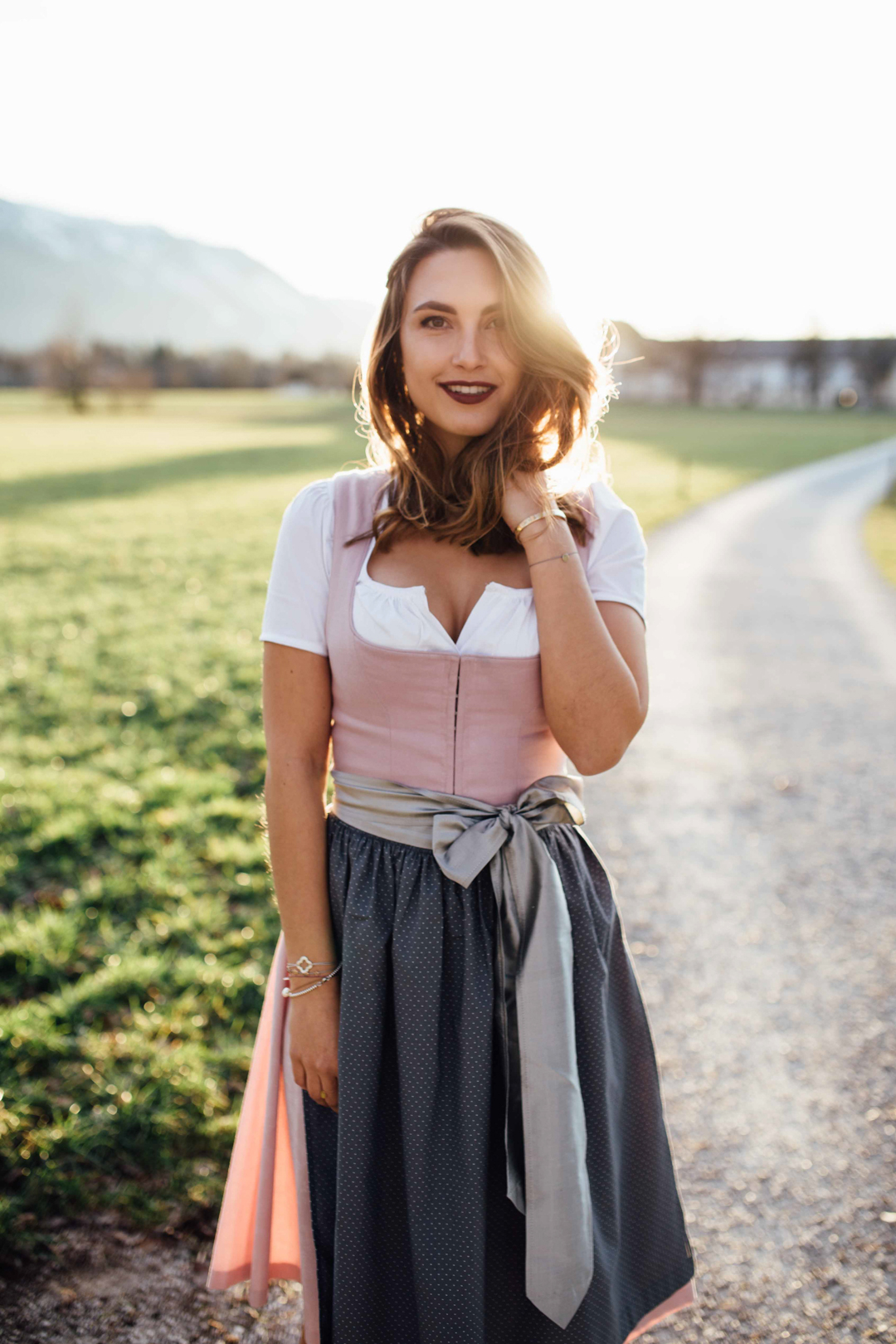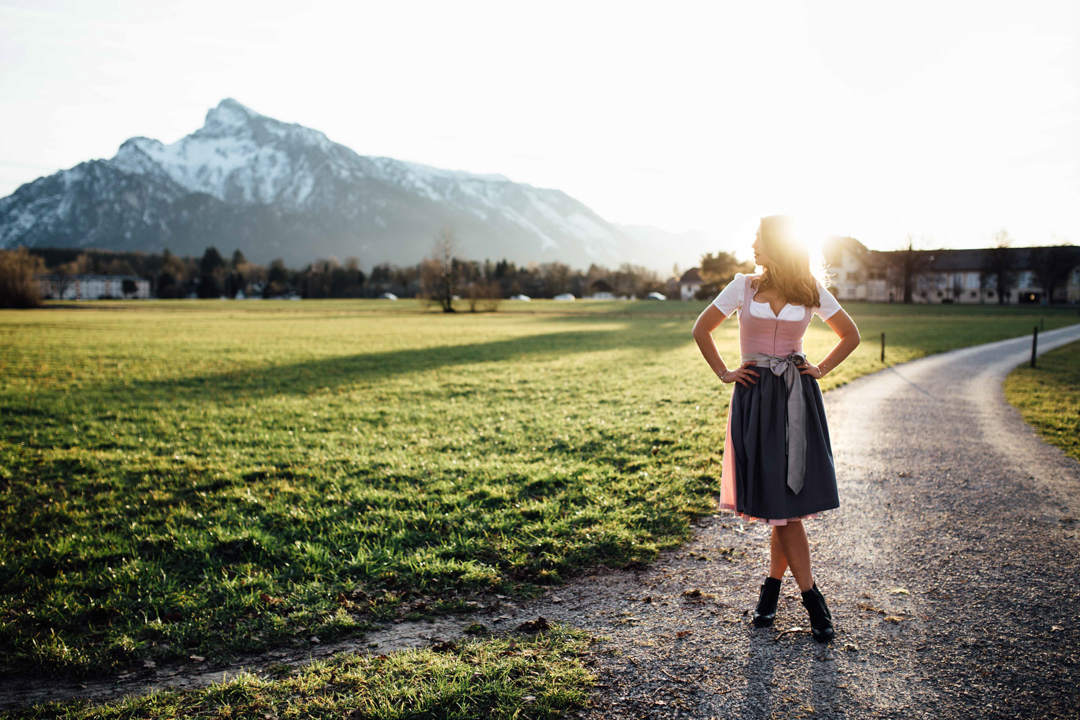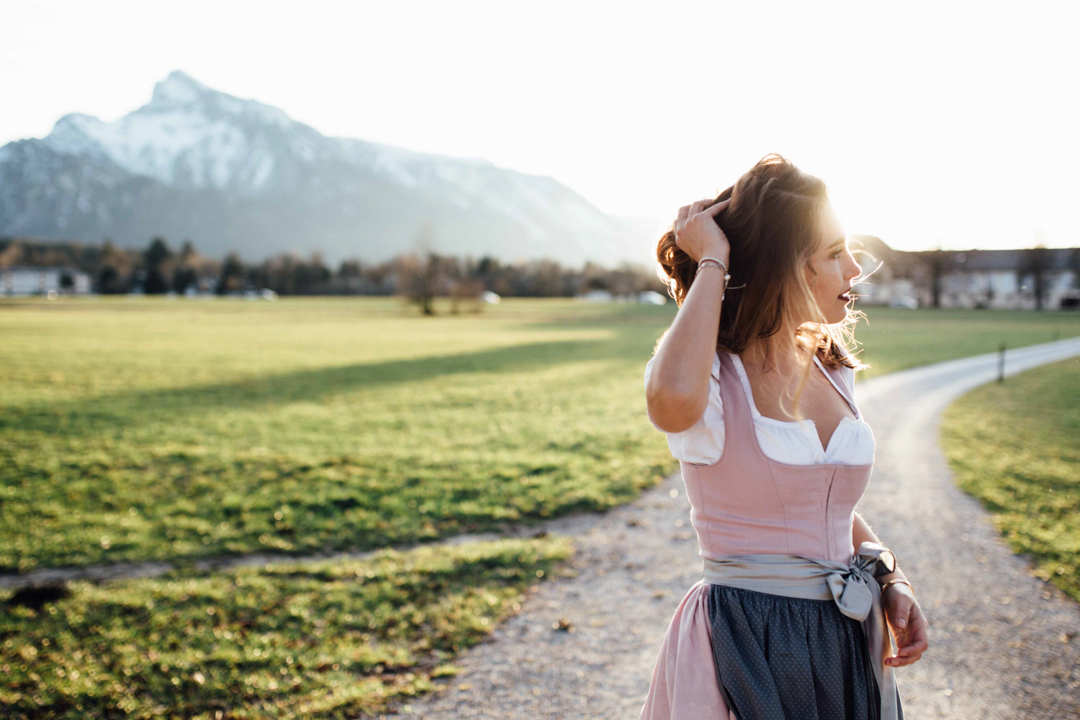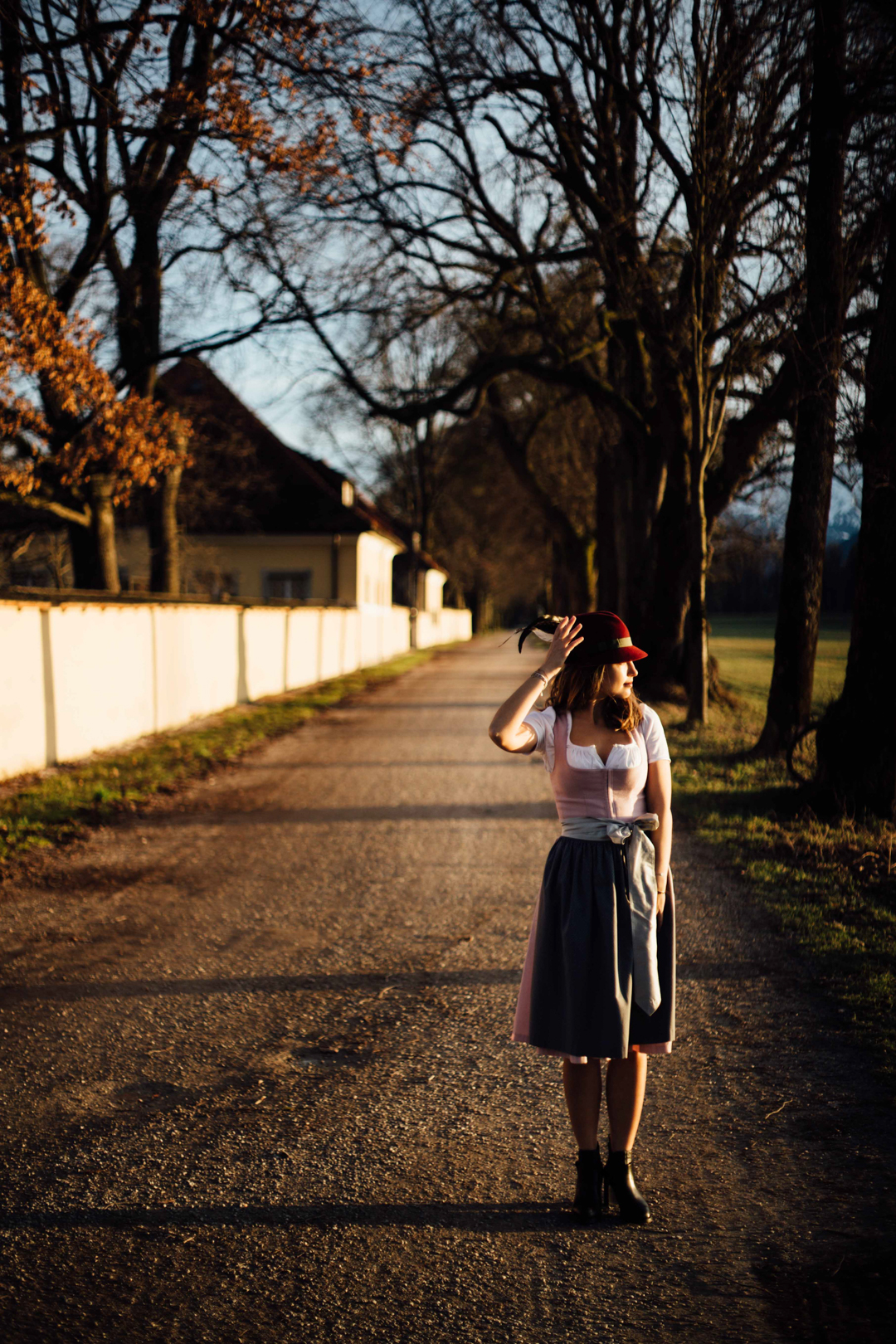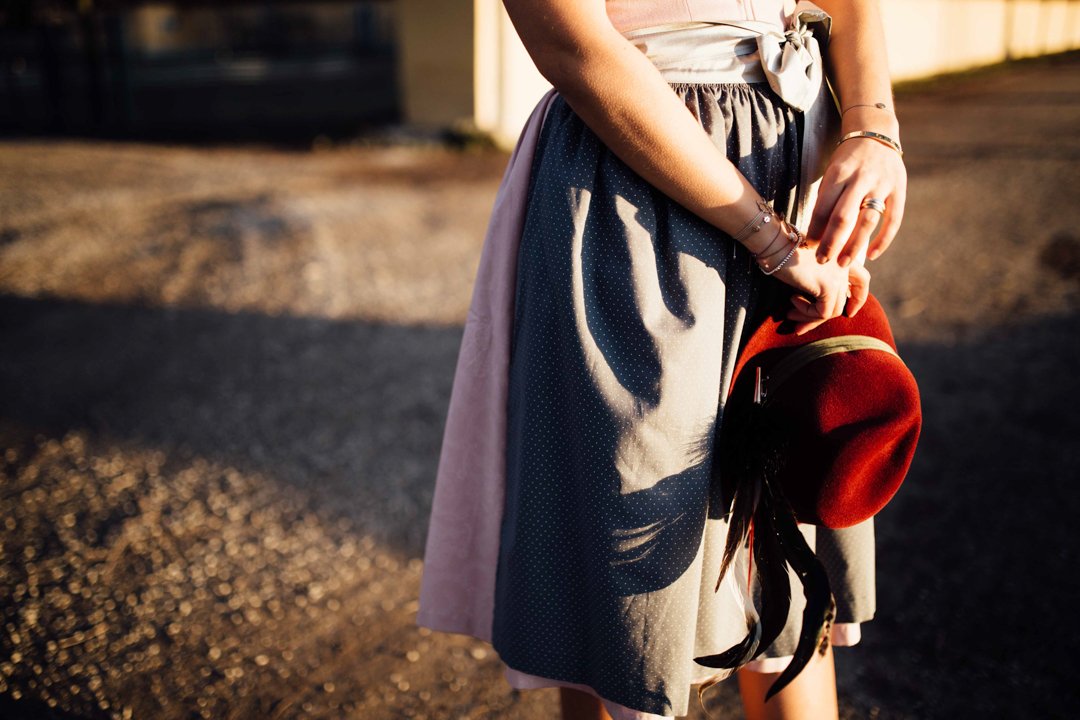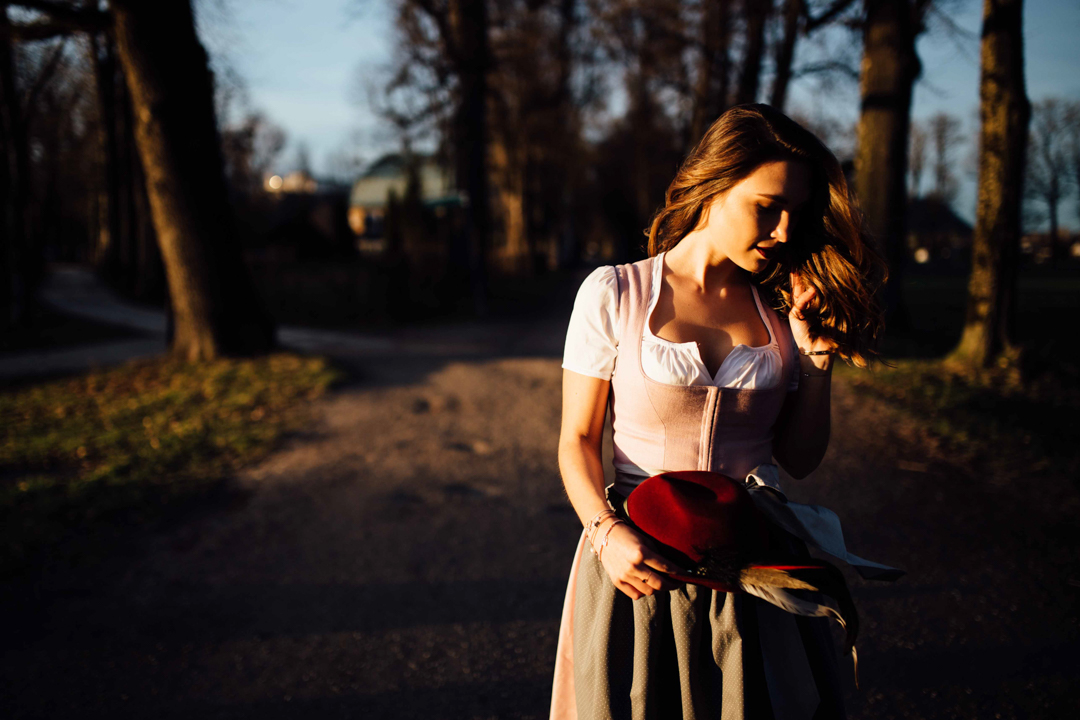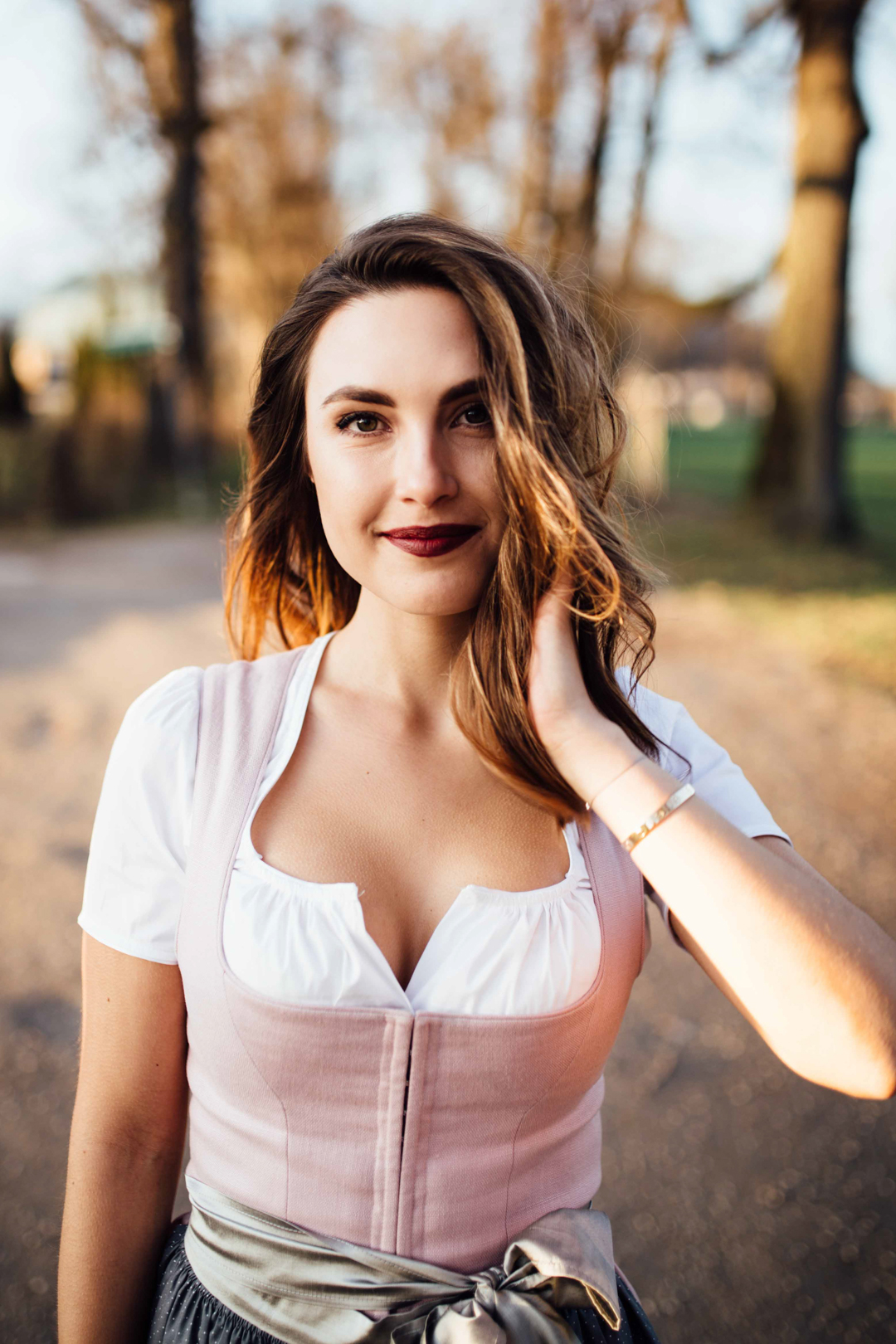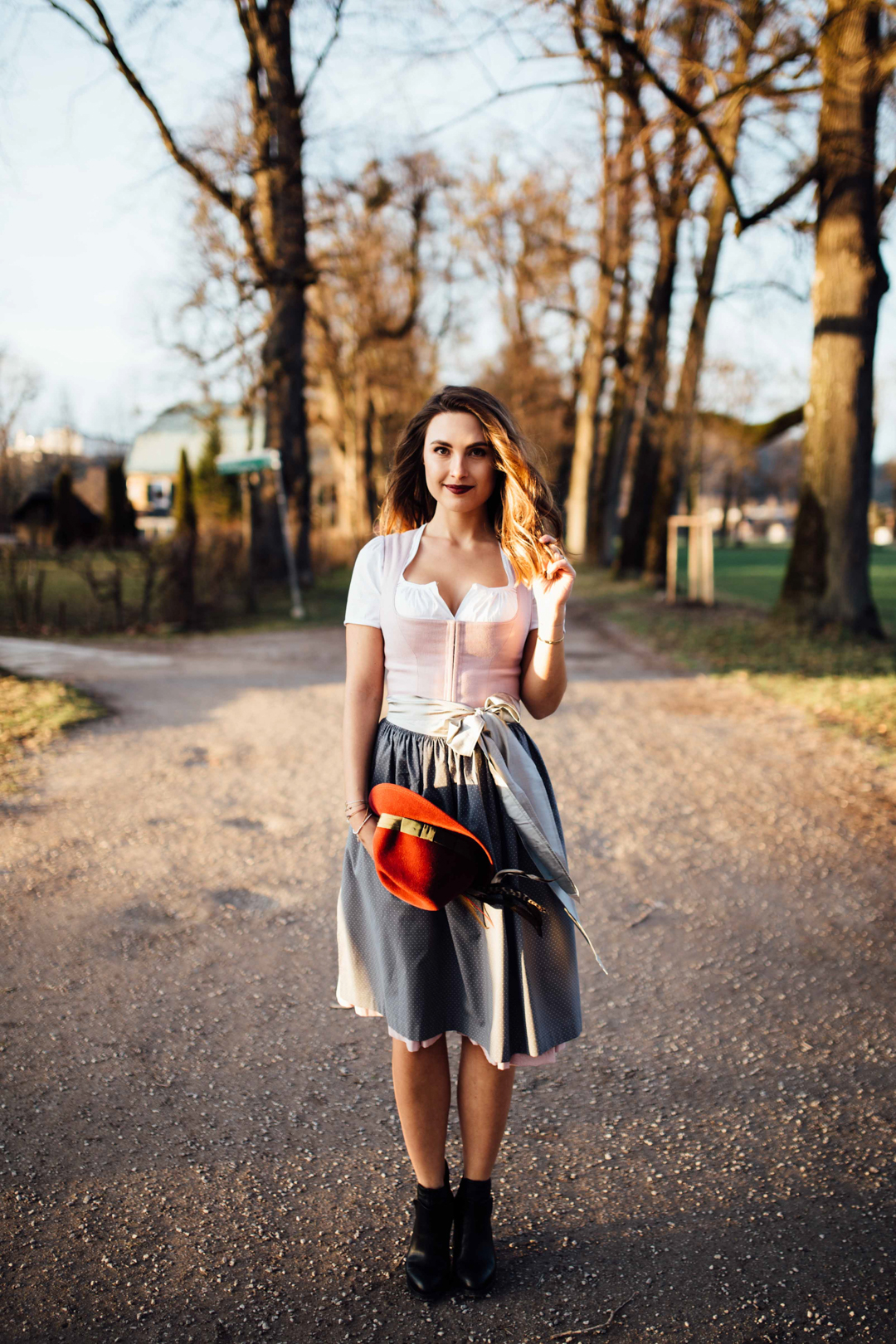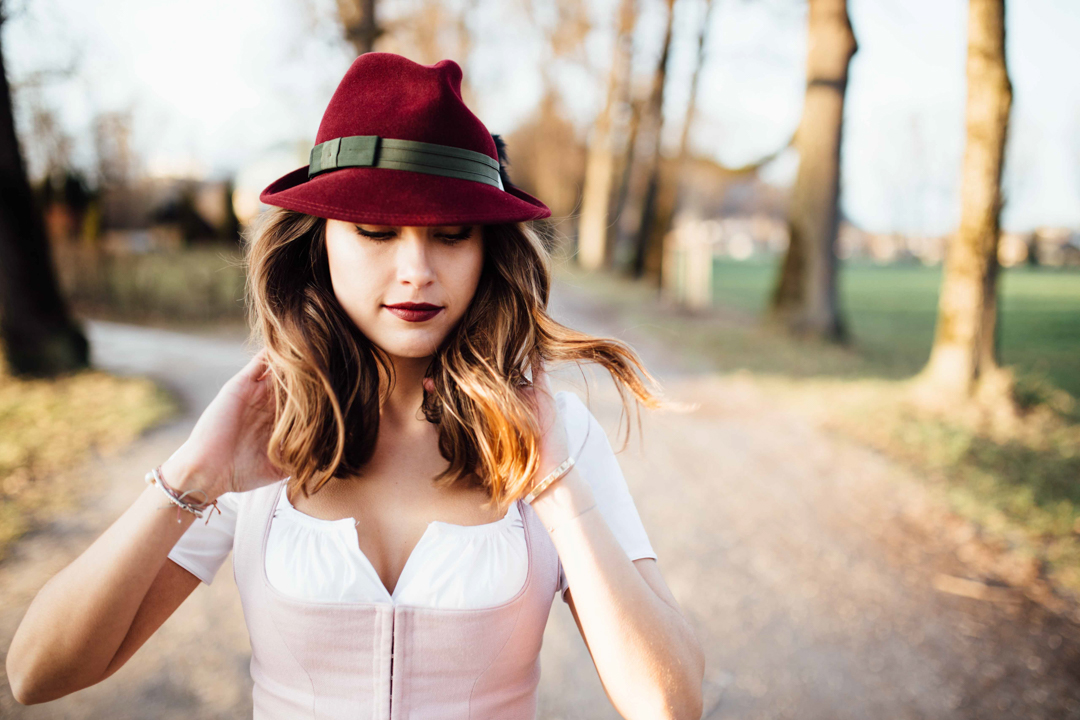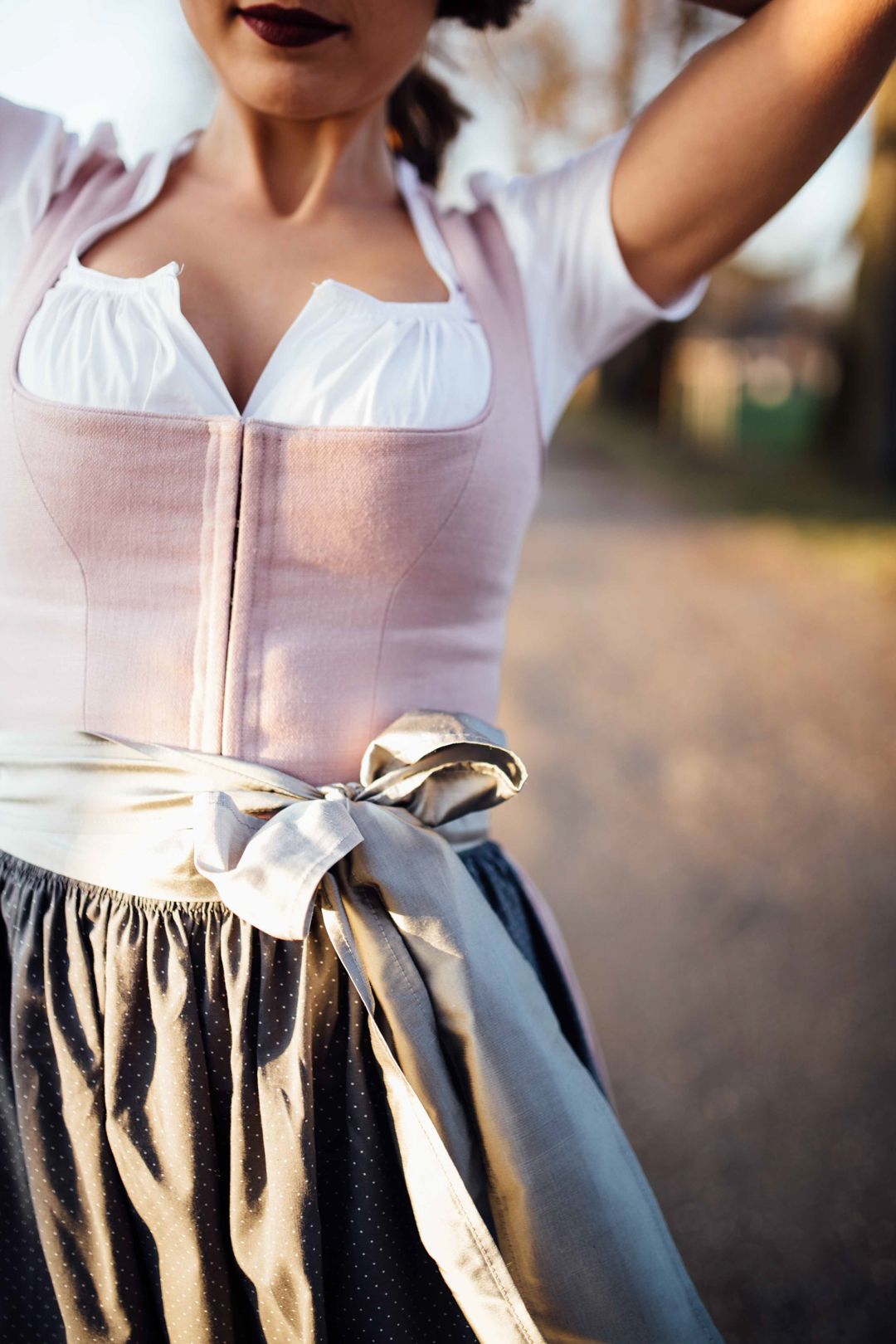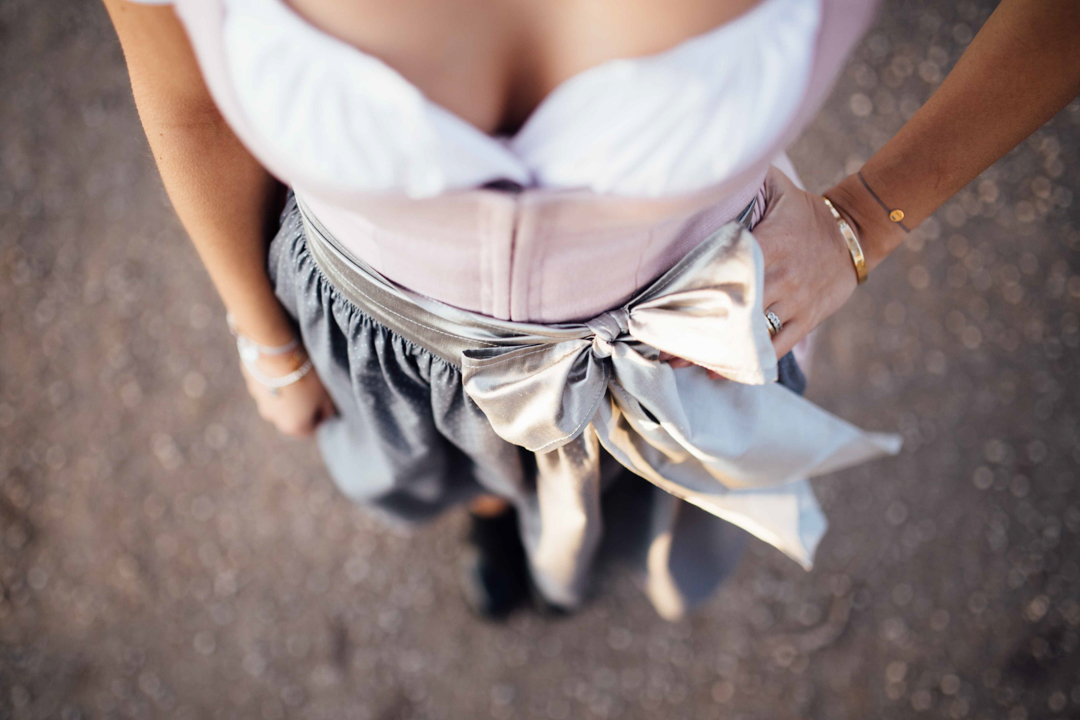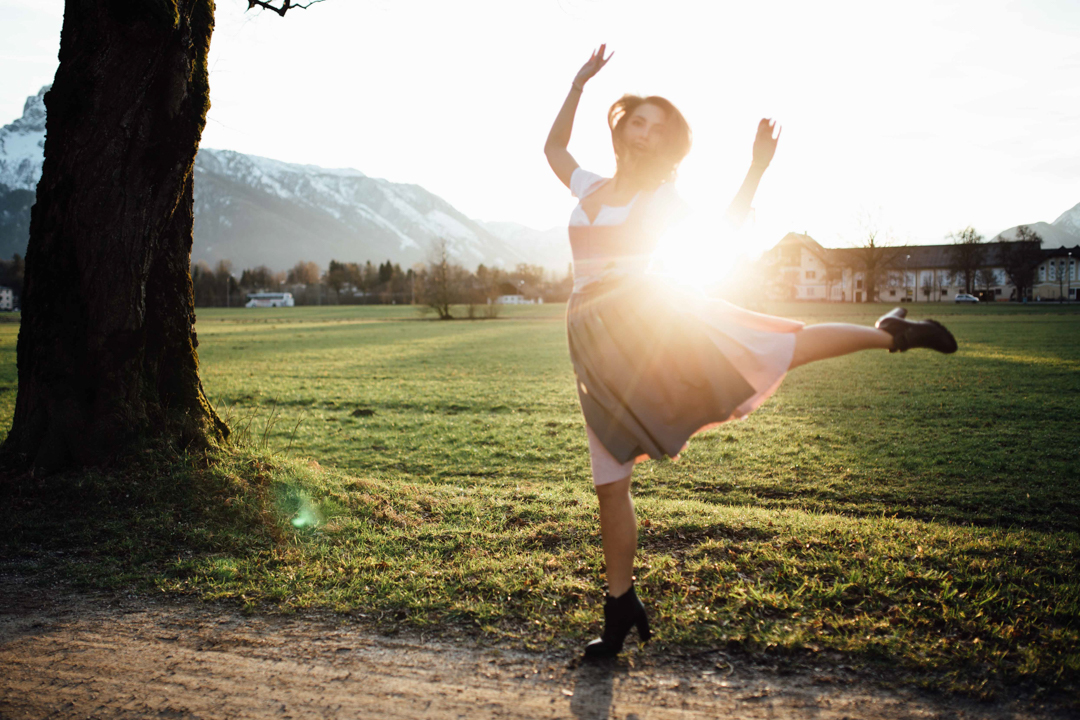 ---
I'm wearing a Tostmann Dirndl bought at Trachten Forstenlechner in Salzburg.
If you'd like to see how to get the perfect berry red lips, find the tutorial here.
*special thanks to MAC for taking care of my make up and to Forstenlecher for the lovely assistance.