What I'd rather wear today…
Given the fact that I'm currently sitting in the office wrapped up in one of my winter sweaters and a beanie, it feels odd to write a post about my favorite outfit from last week when it still felt like Spring. Nevertheless, let's all just pretend this weather situation outside is just a bad joke and Spring will be back very soon. When that's the case, you can be sure I'll be taking out my favorite Mom jeans, pair them with any white blouse I find in my closet, put my favorite shoes on, grab a hat and I'll be out of the door instantly, looking for a sunny spot to enjoy my coffee in. Until then, I'll probably just hide under my blanket and keep watching The Mentalist, which I want to get done with anyways. So, as you see, there are always two sides to the coin and you can find a positive aspect in every situation, if you just try hard enough.
Happy (fake) Monday peeps, the weekend is only three days away! Also, if you see Spring somewhere, please tell it to come back soon again. Thanks.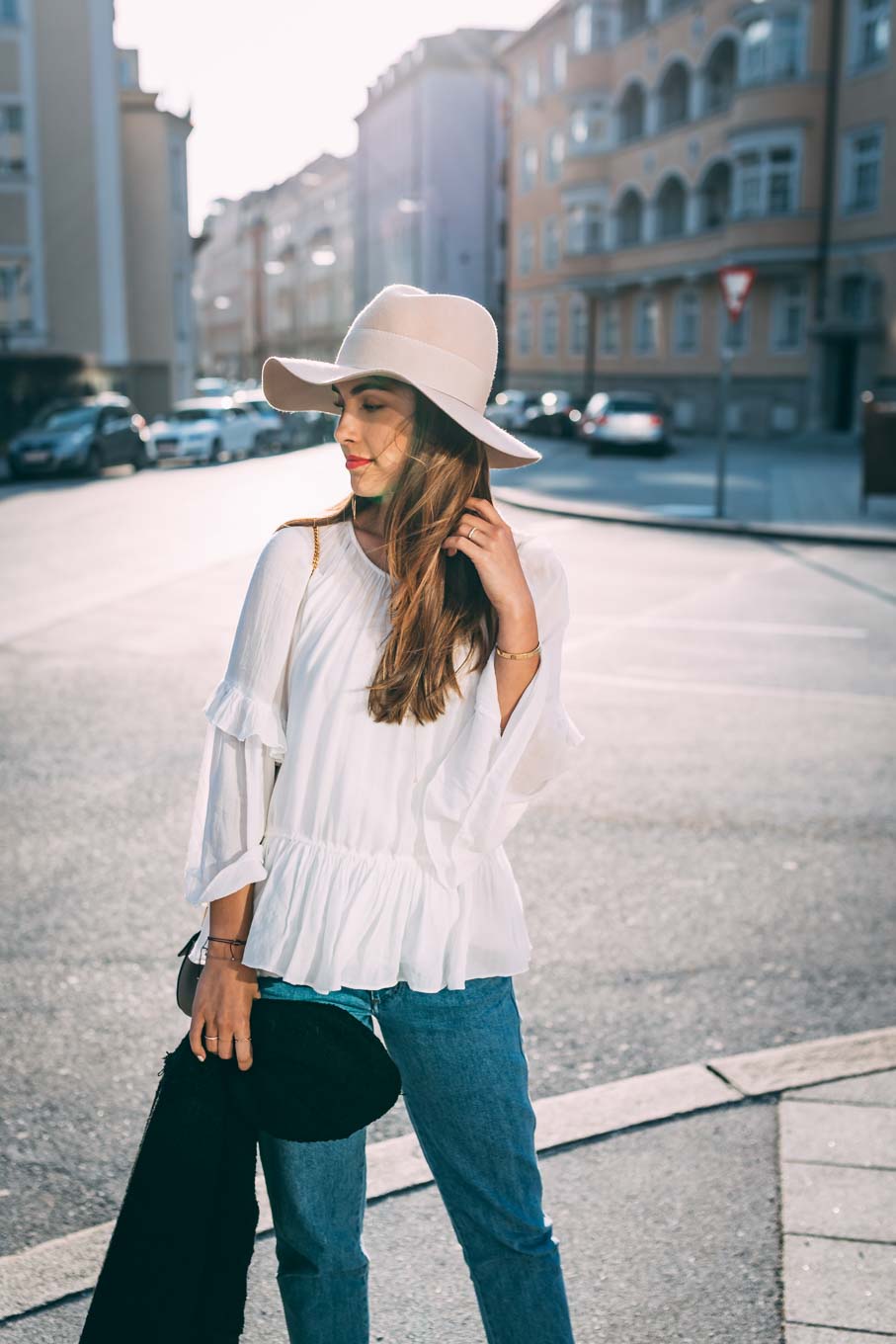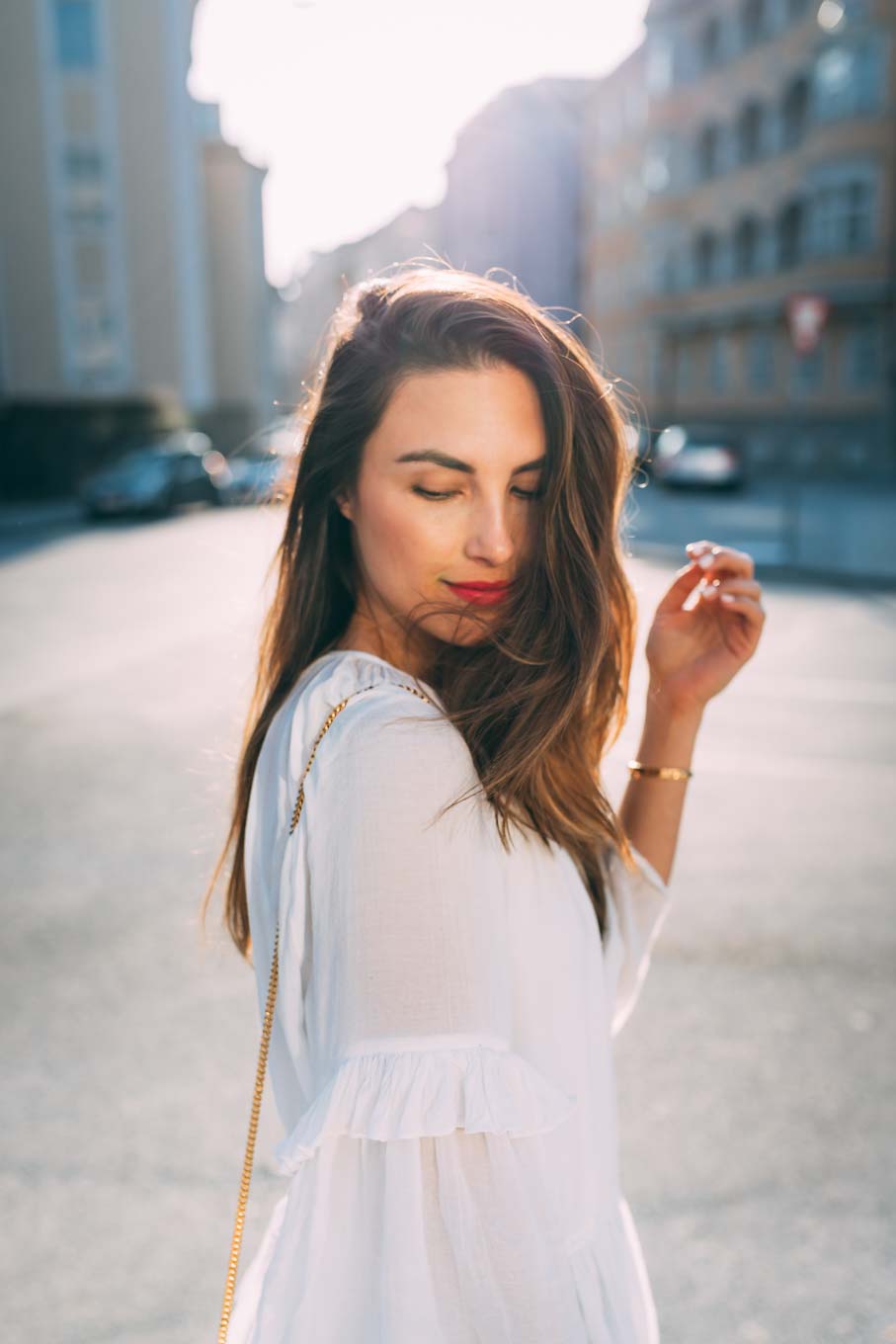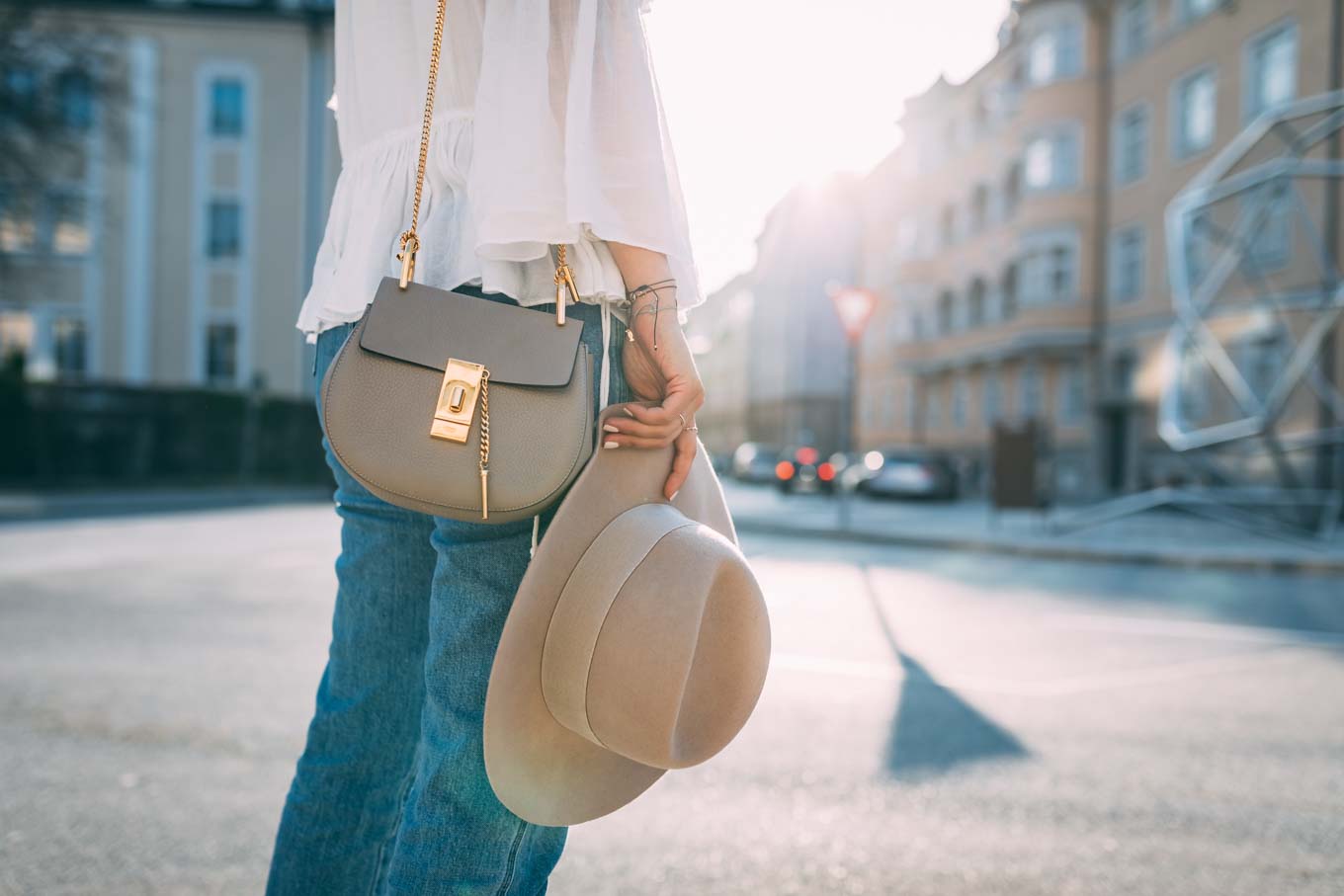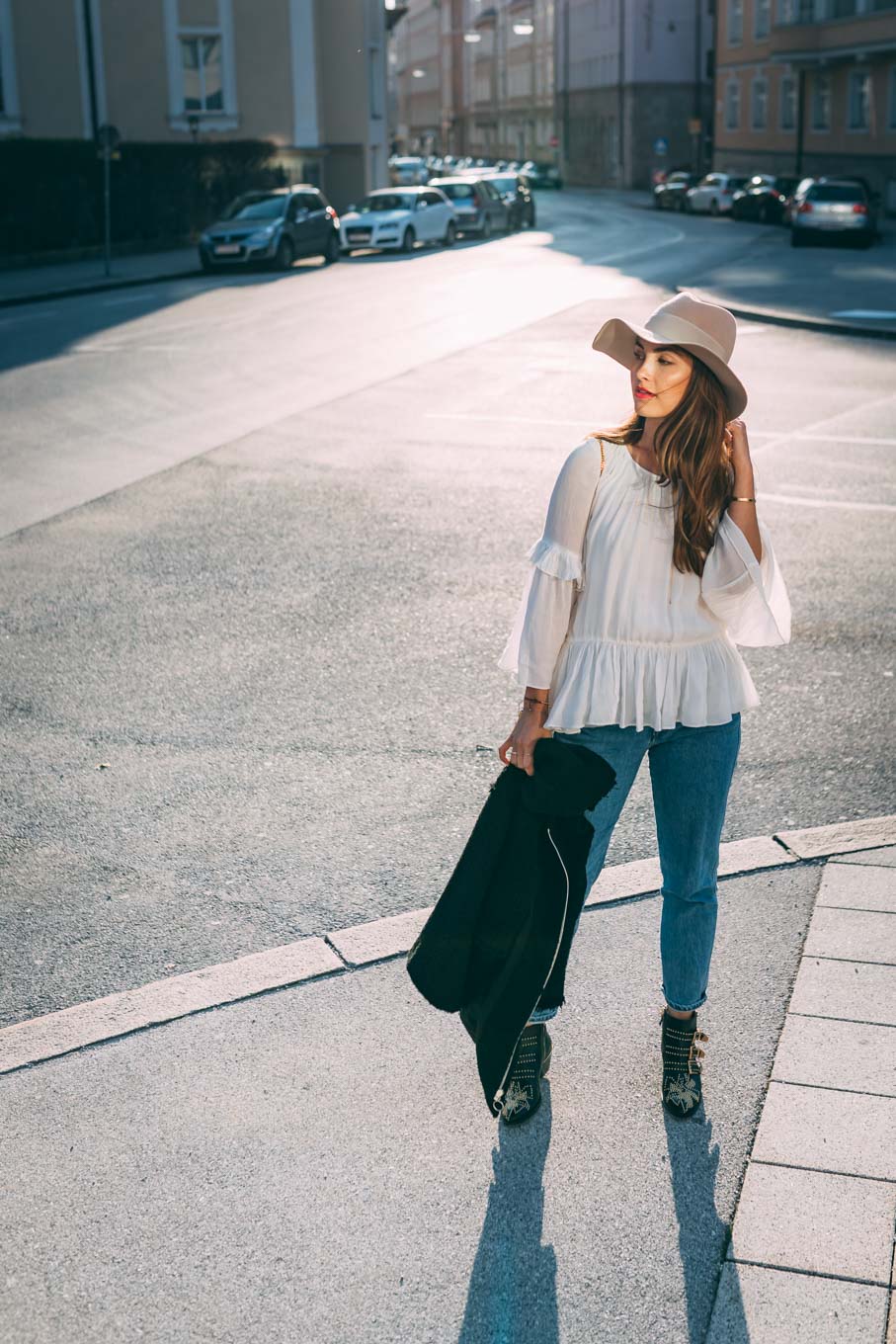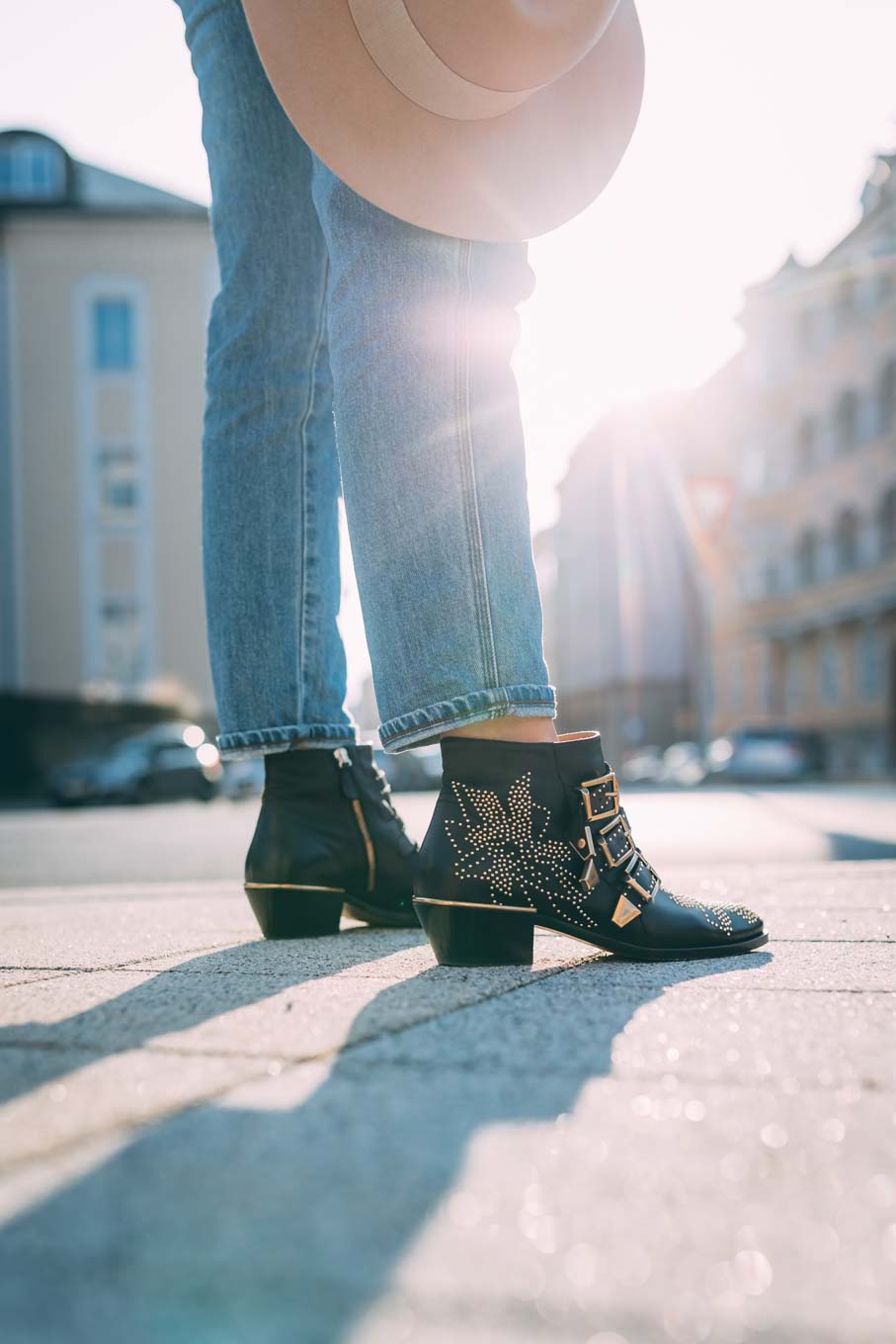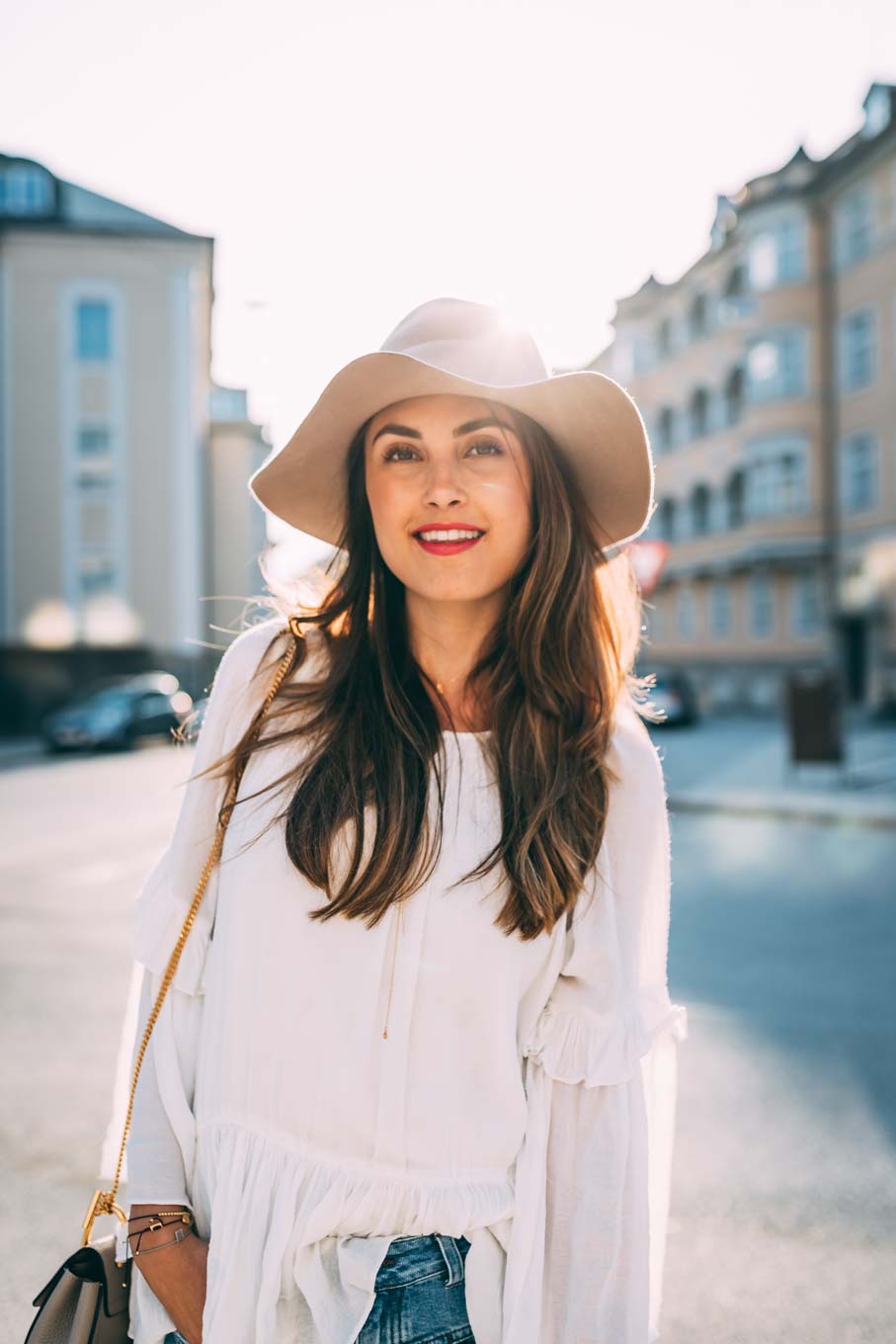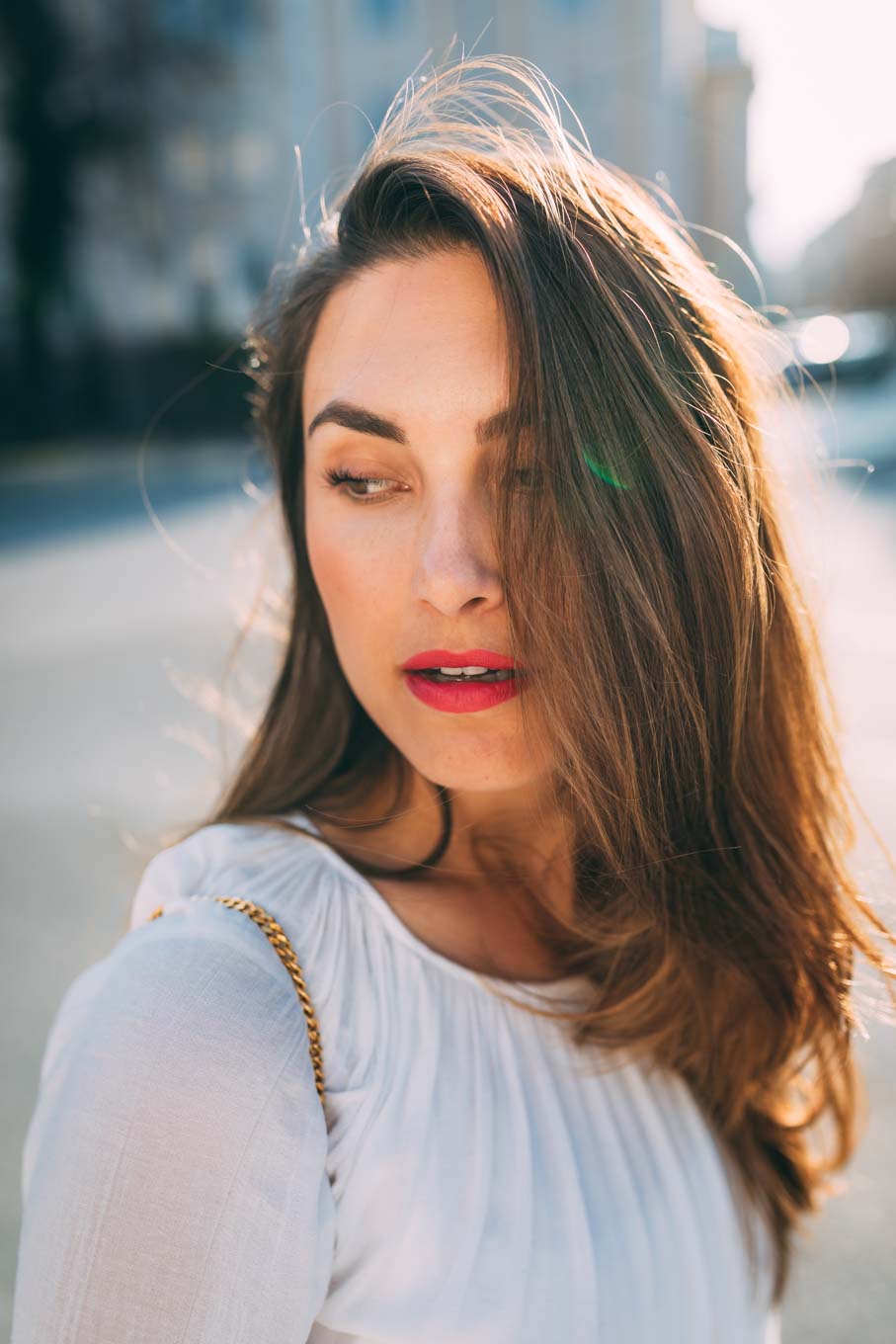 ---
Closed jeans // Zara blouse (similar here; for Germany here) // Zara coat (similar here; for Germany here) // Marc Cain hat // Chloé boots // Chloé bag // Bobbi Brown Liquid Artstick