How To Wear:
Dirndl In Winter
Happy 1st Advent Sunday! While I'm spending this beautiful day in London, trying to soak up as much of the Christmas lights and decoration as possible, I thought I'd share some special photos with you today.
Last weekend, when the first snow started to fall, I was eagerly excited and all I wanted to do was to get out and go for a walk in winter wonderland. However, we had some work scheduled for that day and had a shooting planned which needed to take place. The initial plan was to style a Dirndl for Christmas and the concept I had in mind was shooting it at the Christkindlmarket.
Without hesitation, we threw our concept overboard, got into the car and went off to find a spot that was covered in snow a bit out of the city. What we found exceeded all our expectations: An enchanted house that made for the perfect backdrop, making me feel like the ice princess.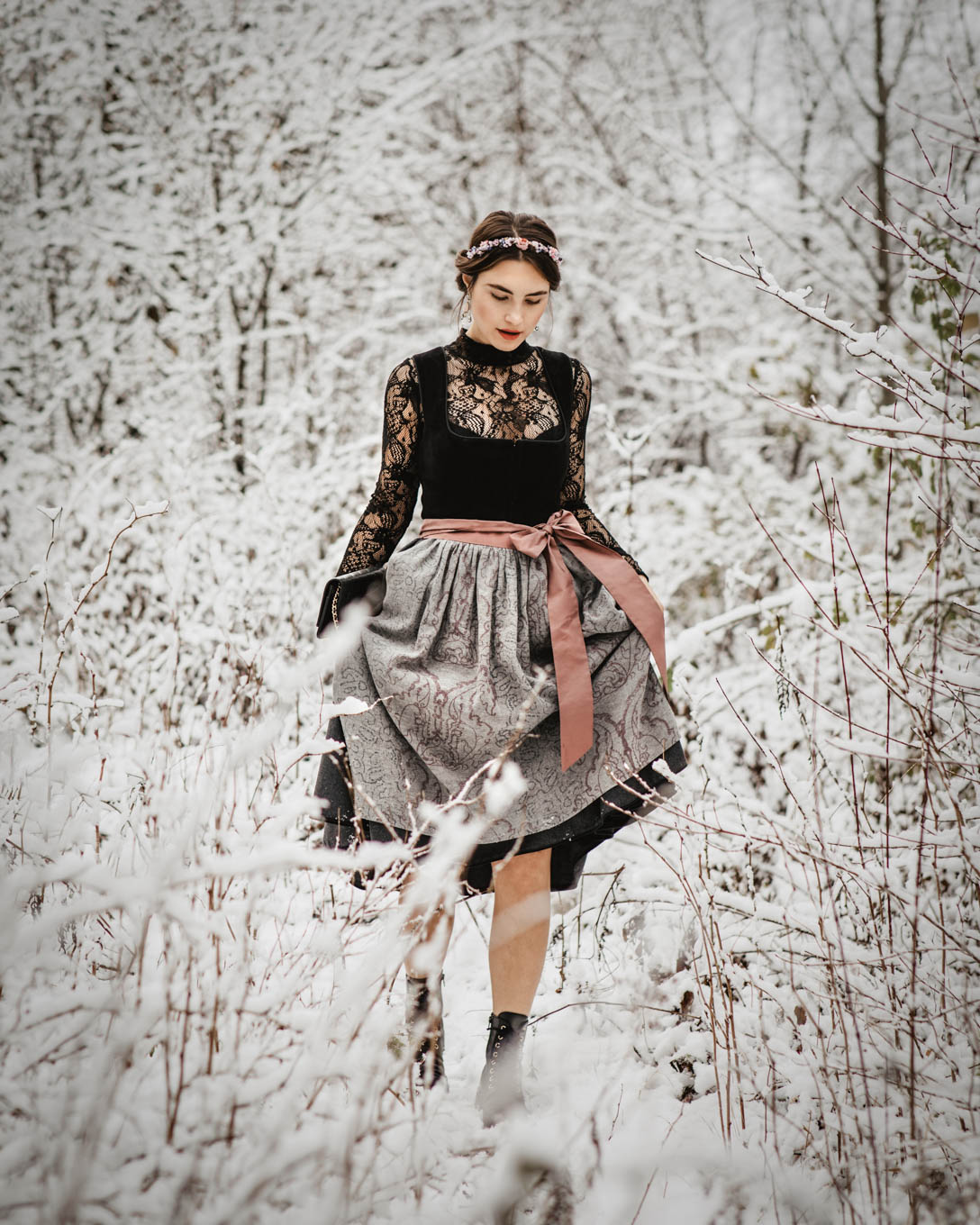 Dirndl are mostly associated with summer, warm temperatures and fresh flowers in your hair. To be fair, most occasions you'd slip into your Dirndl for such as traditional events, weddings or christenings are rather during the warmer season. However, that shouldn't stop you from wearing a Dirndl in winter, too. Because if you ask me, a Dirndl is the perfect choice for all Christmas and NYE festivities.
Instead of going for soft pastel colors, this is the chance to go for a dark Dirndl. Fabrics such as suede leather, velvet and Loden make it very suitable for colder temperatures. Combined with a long sleeve blouse, stockings and a wrap you're ready to embrace the cold.
My personal favorite alternative to white blouses definitely are long sleeved tops made of lace. They are not only fulfilling their purpose of keeping you warm, but they are also an amazing eye catcher. Especially a black lace blouse will instantly add a mysterious and seductive touch to your look.
To break down the outfit and to add a little contrast, I like to combine the Dirndl with cool boots. If you want to dress it up a little, simply pair the outfit with knee high boots or matching pumps made of velvet or suede.
Although an outfit like this doesnt require any other accessories, adding a little sparkle to it is always a good idea! When wearing a Dirndl, I love having my hair in an updo, so there is more attention on the neckline and blouse. My choice this time was a matching flowercrown made of sparkling crystals and vintage silk flowers. Add matching earrings and the Frozen look is complete.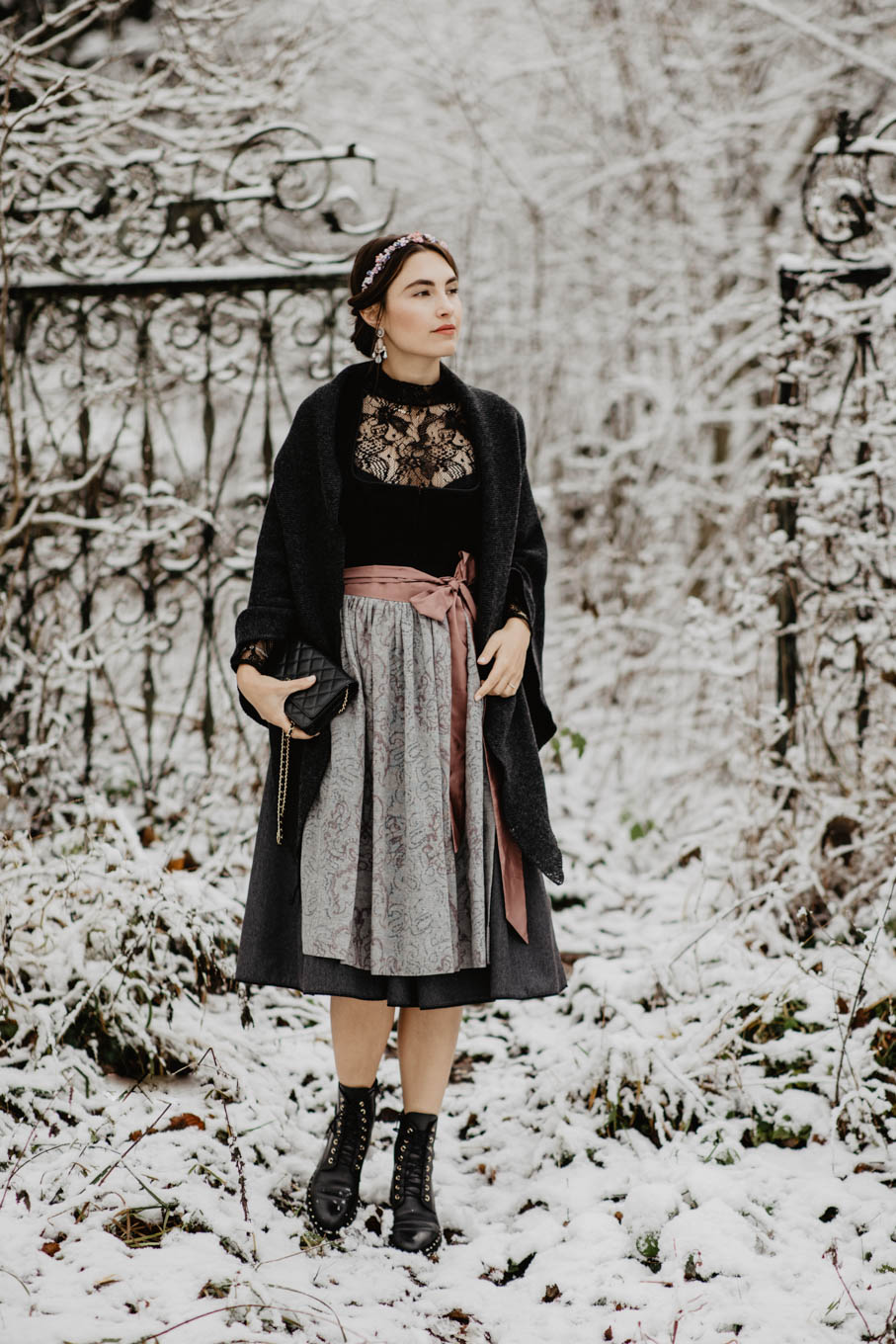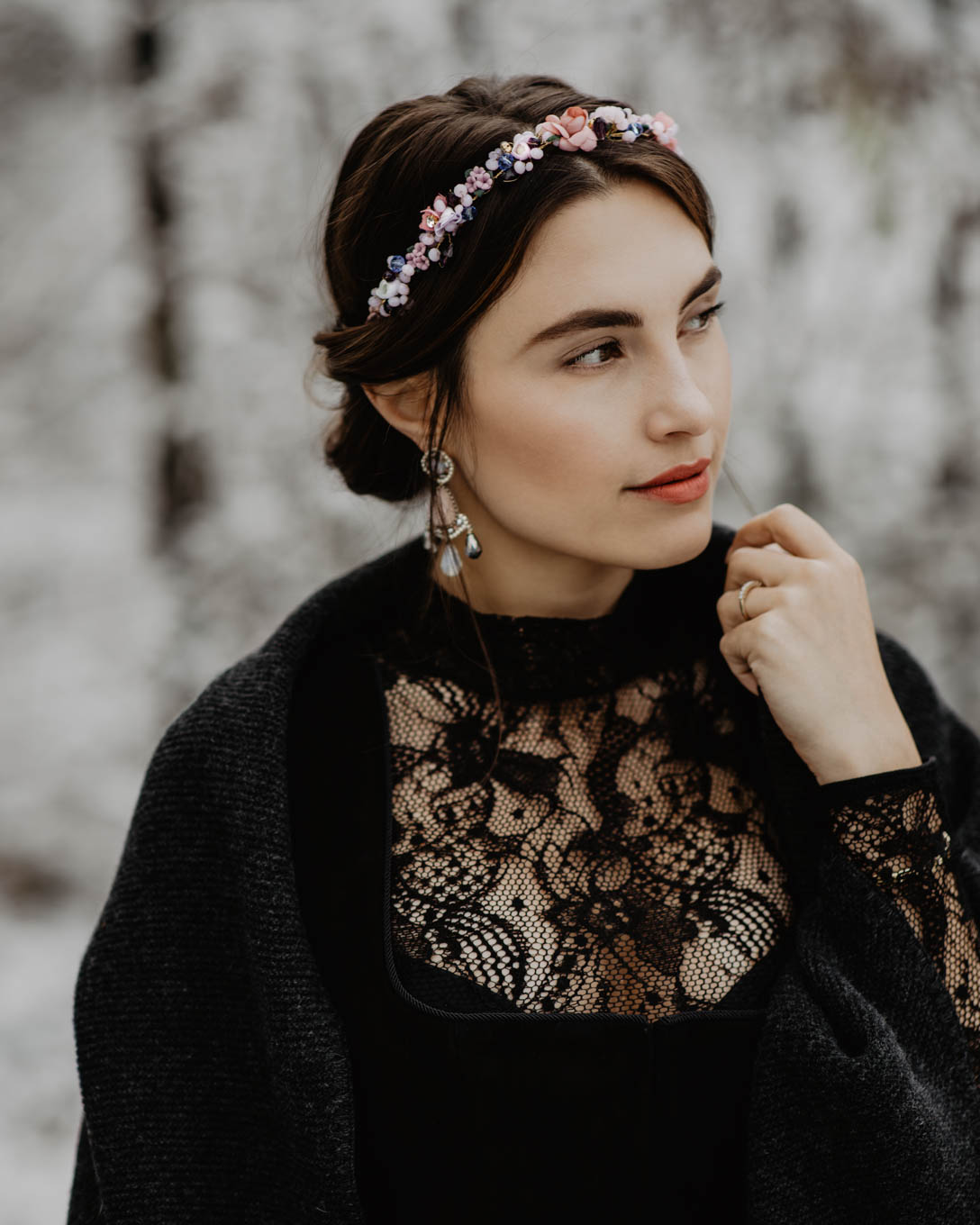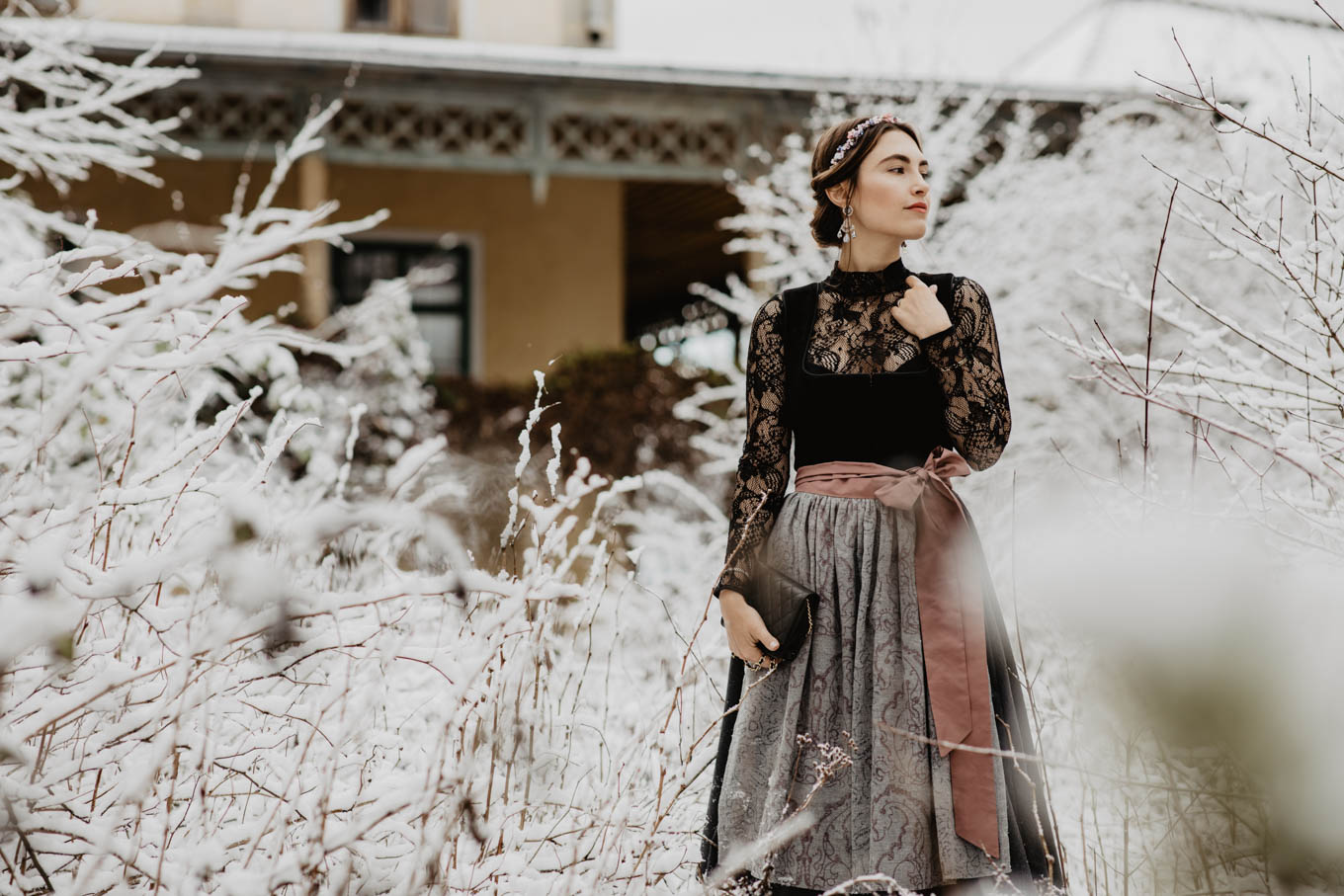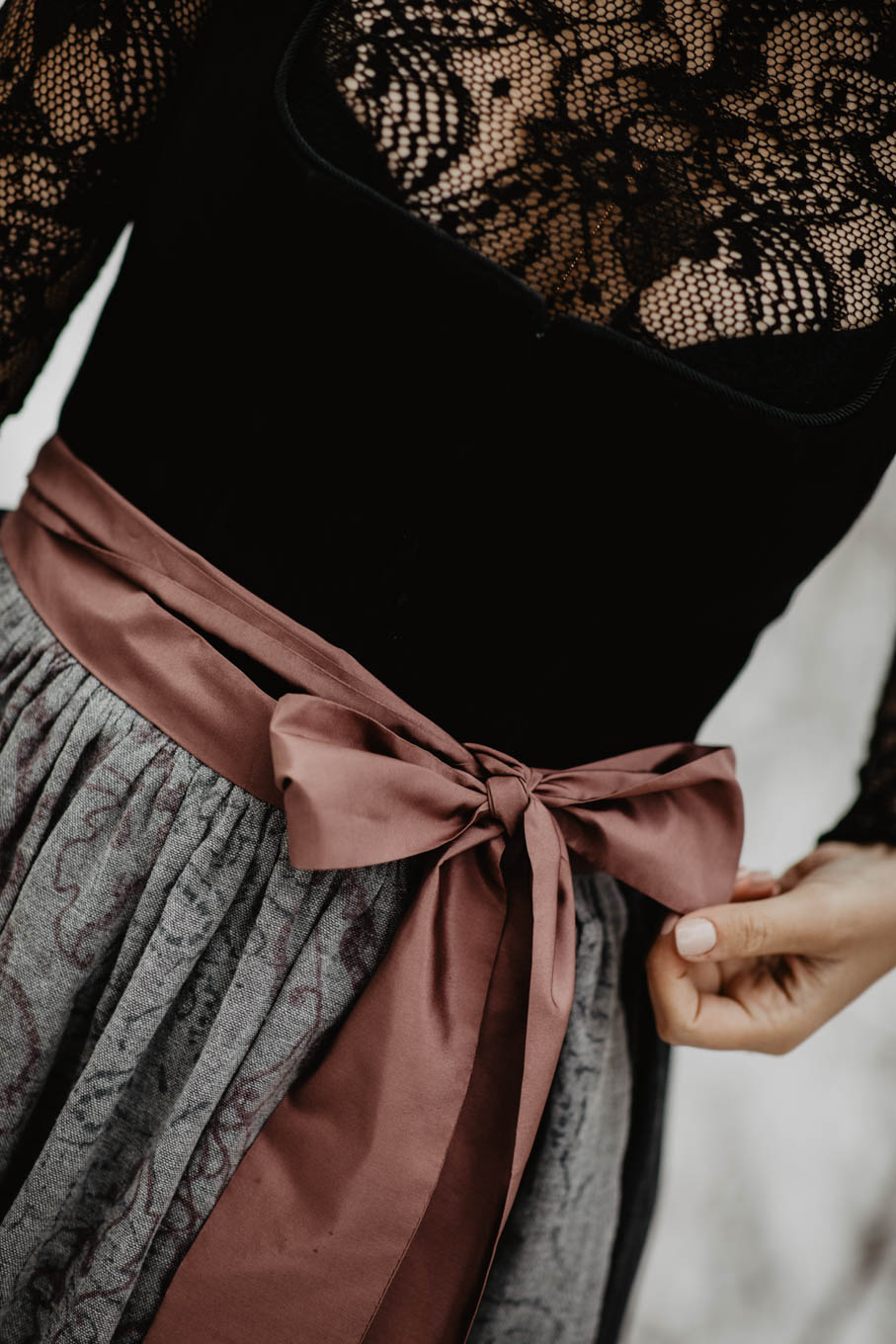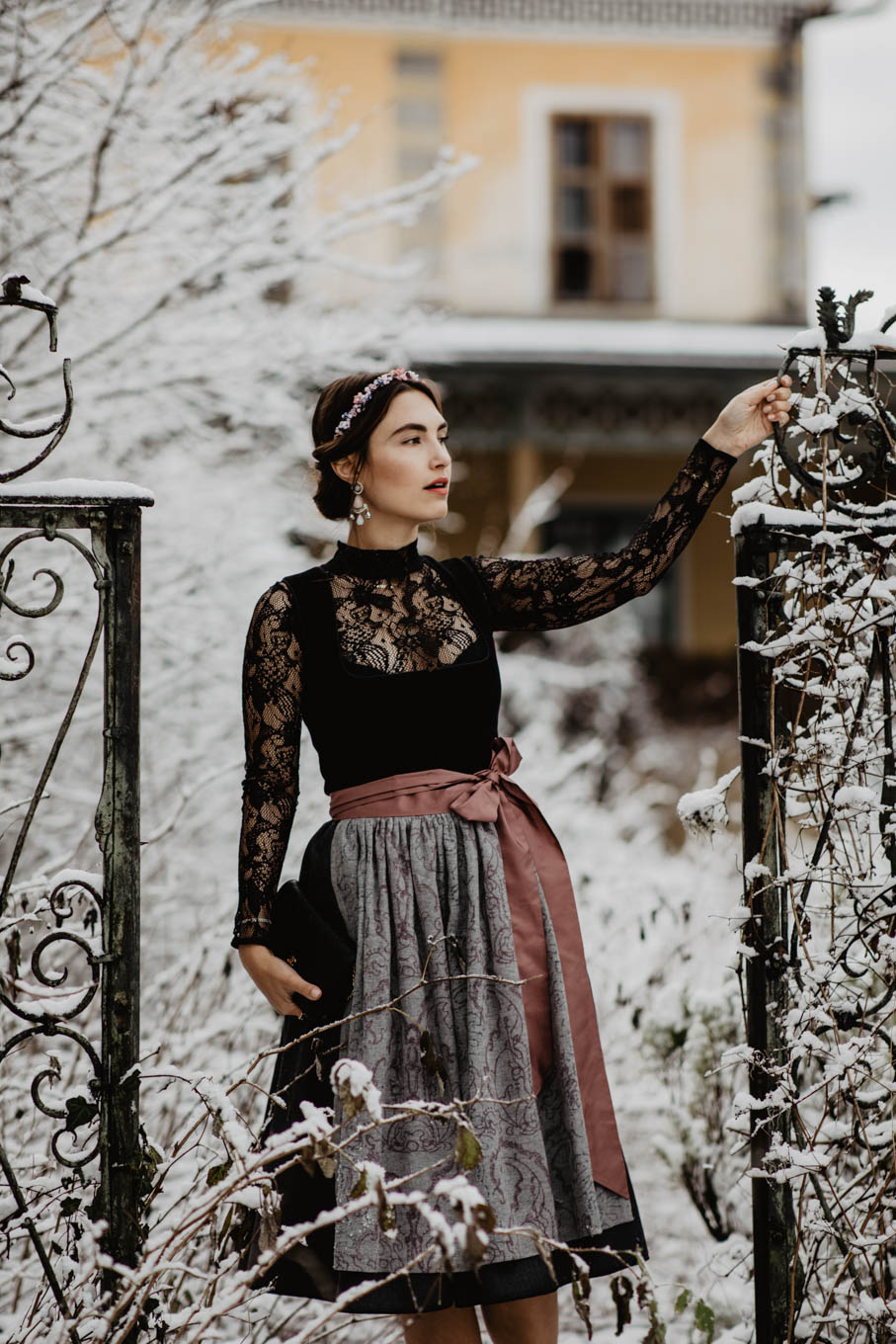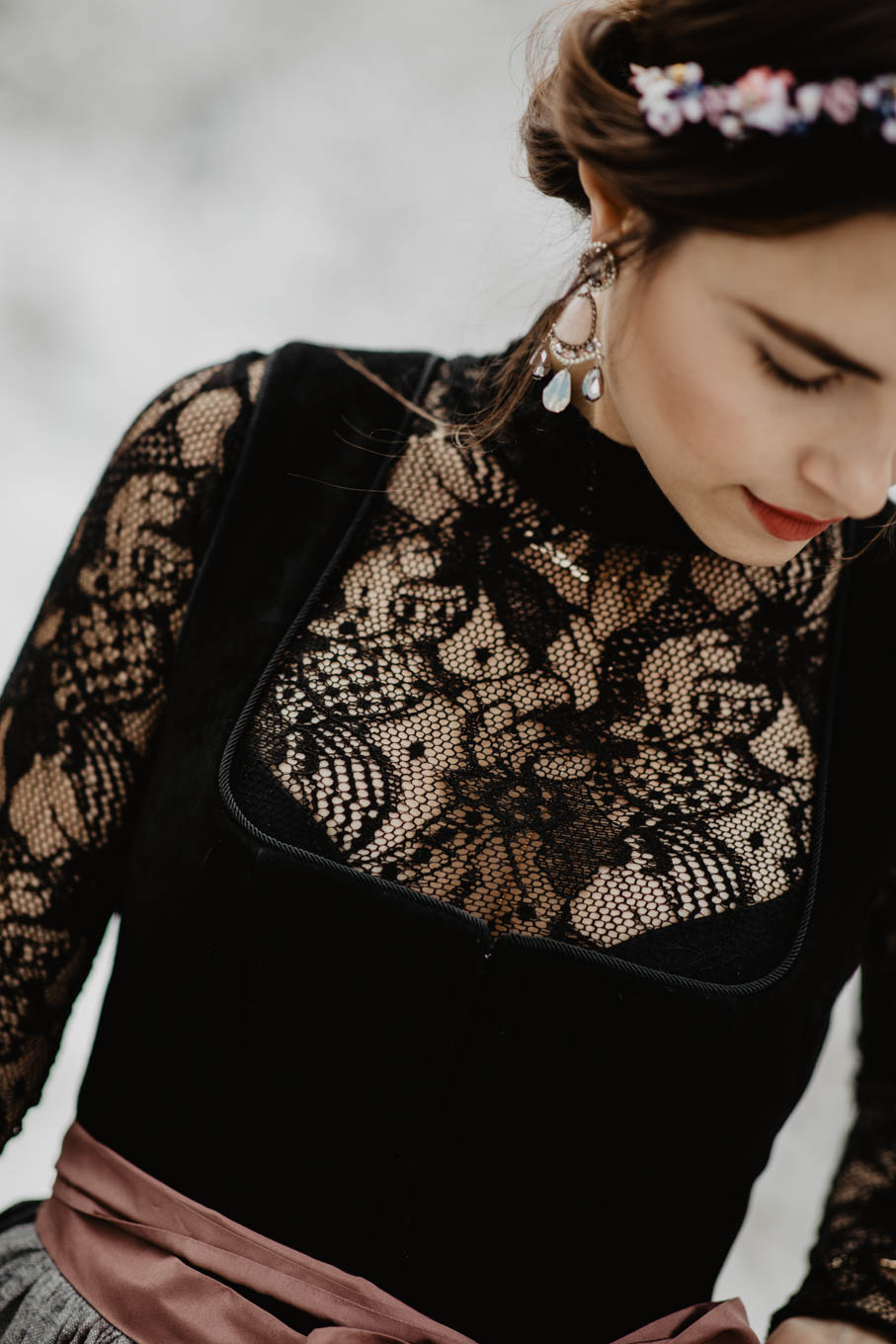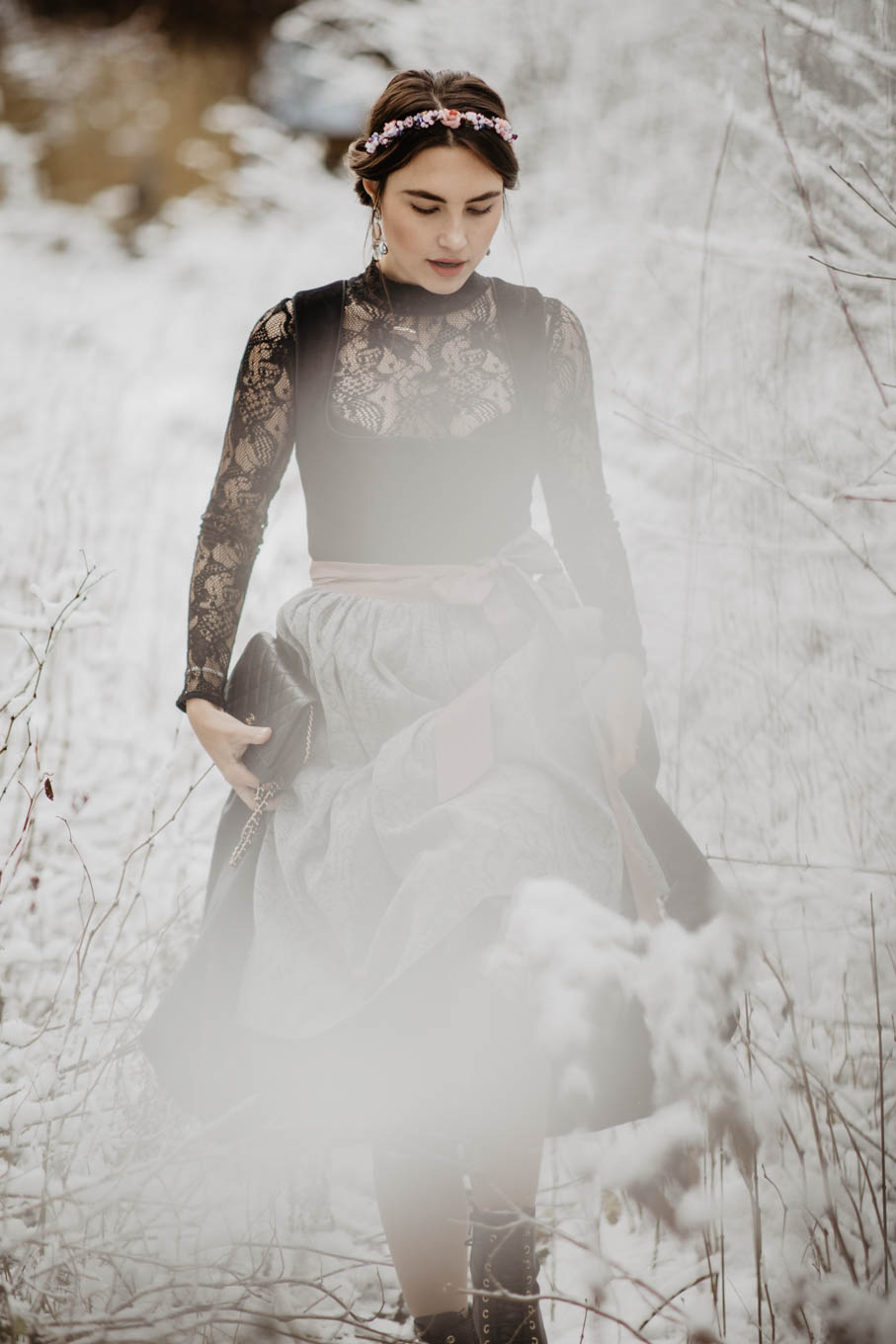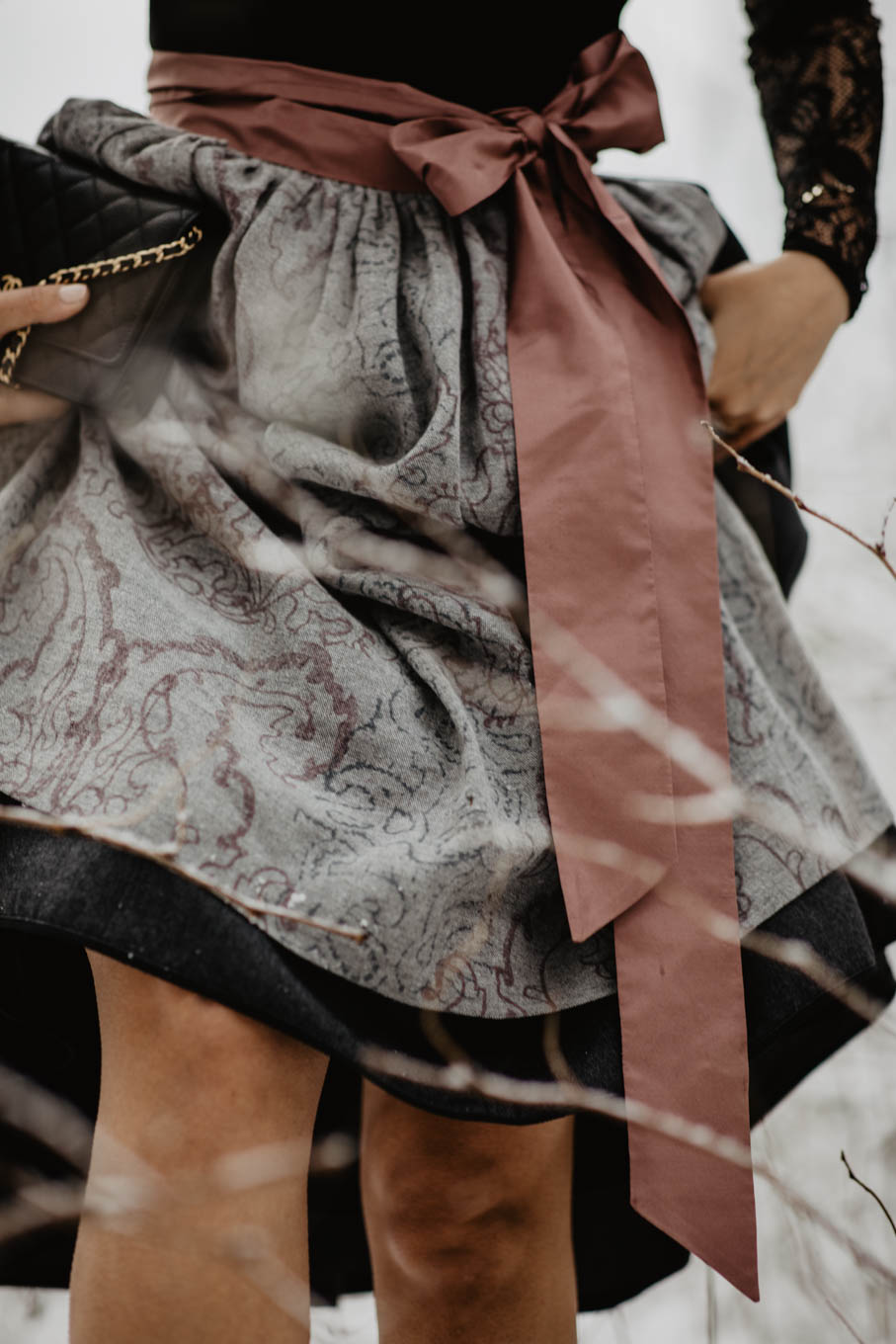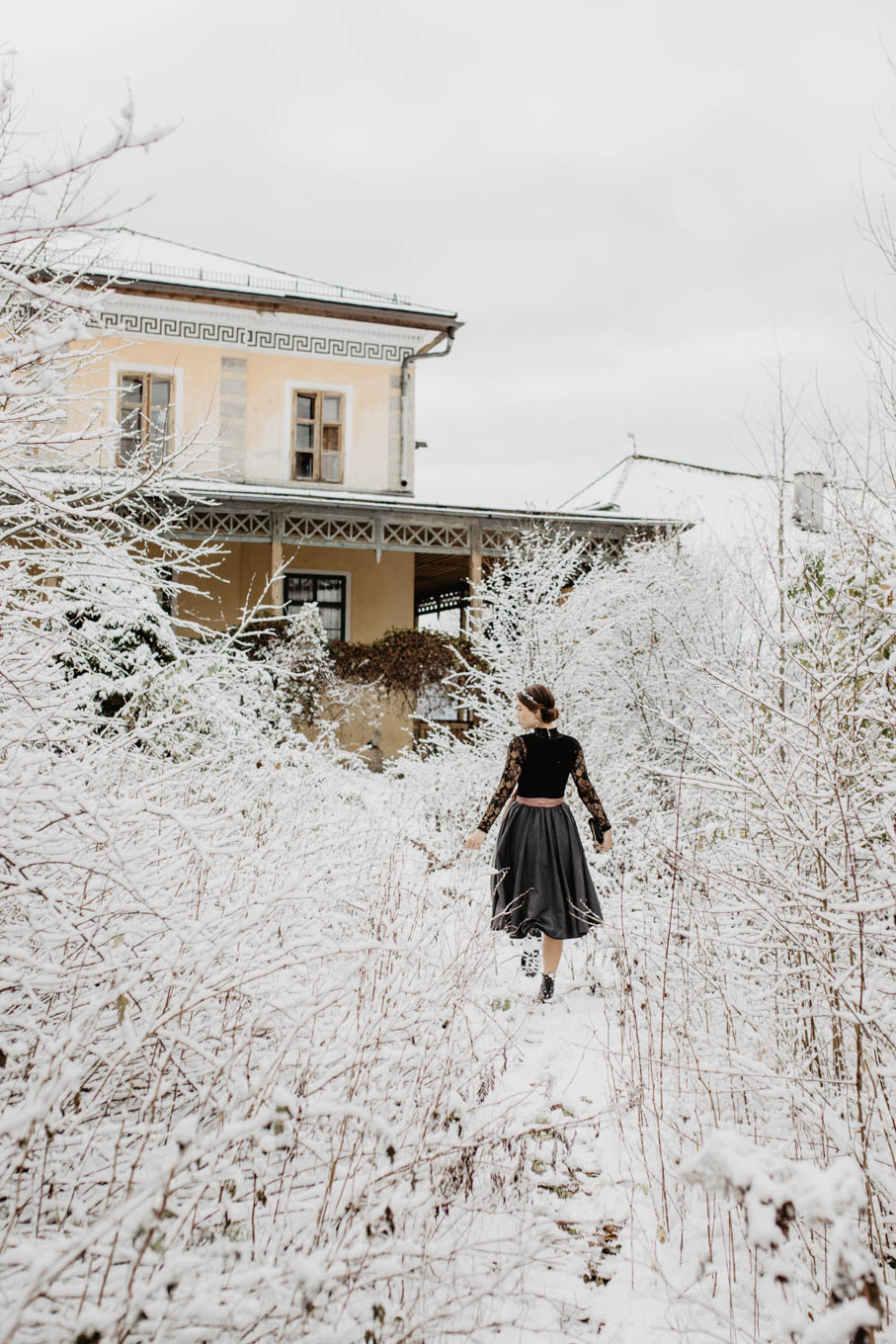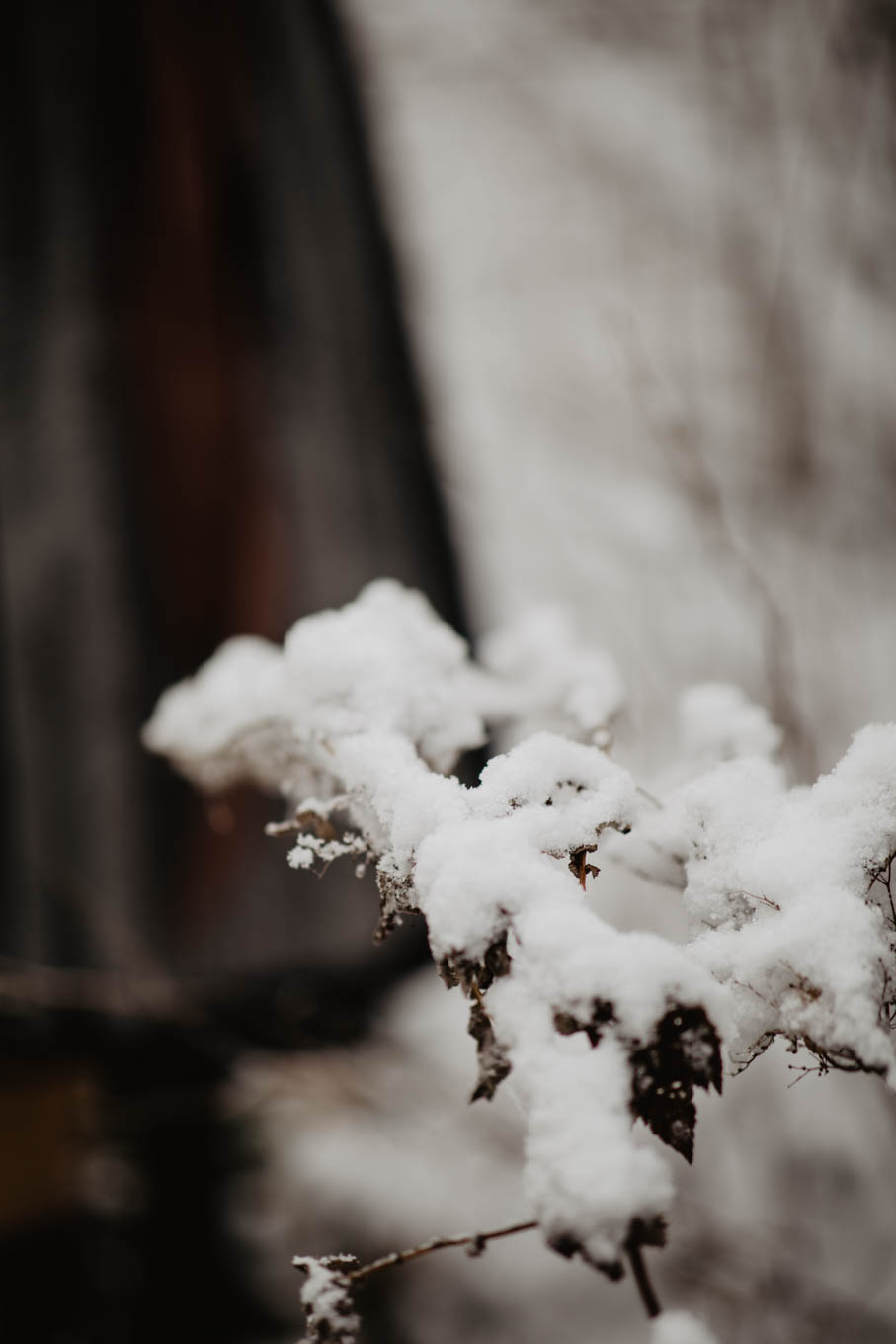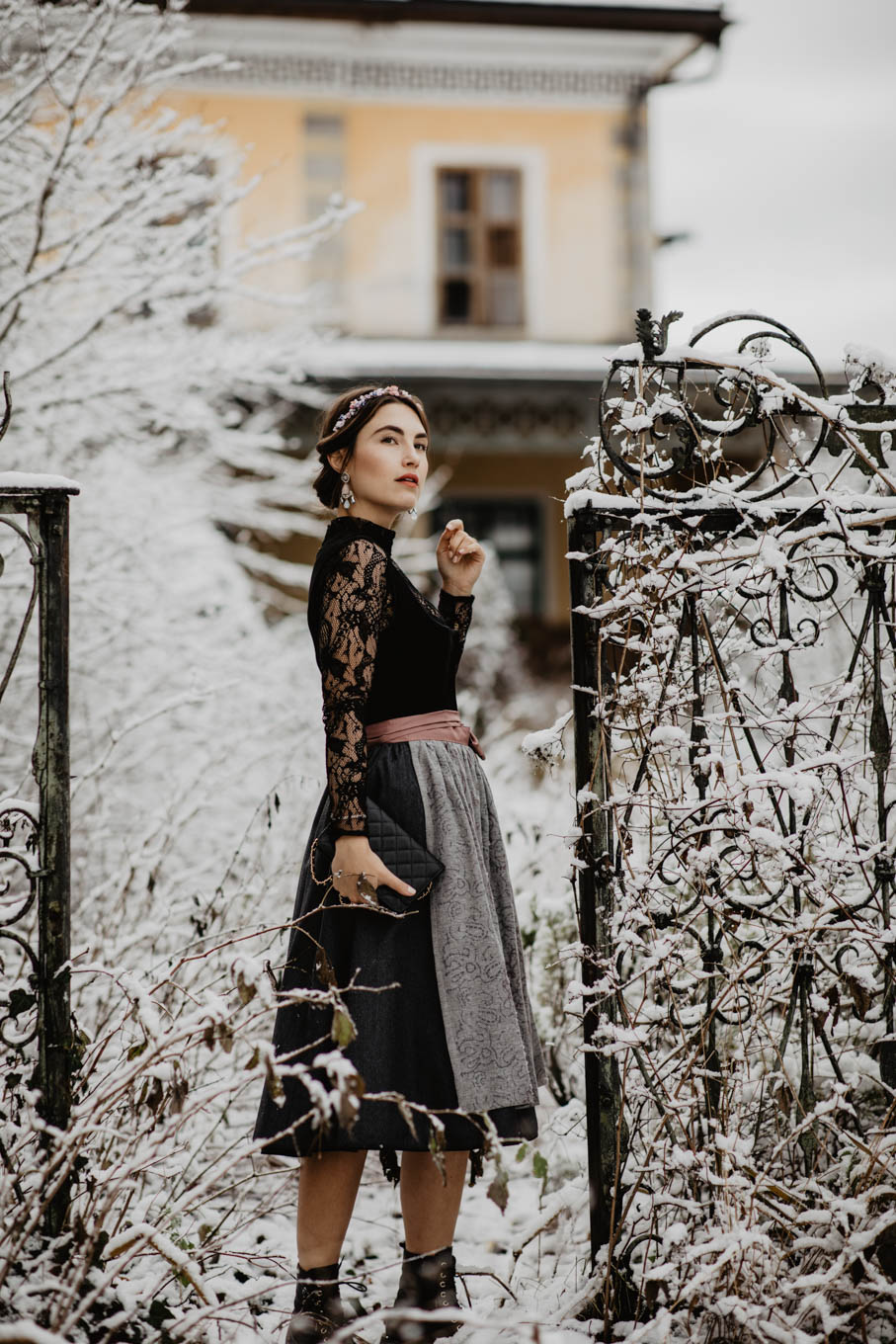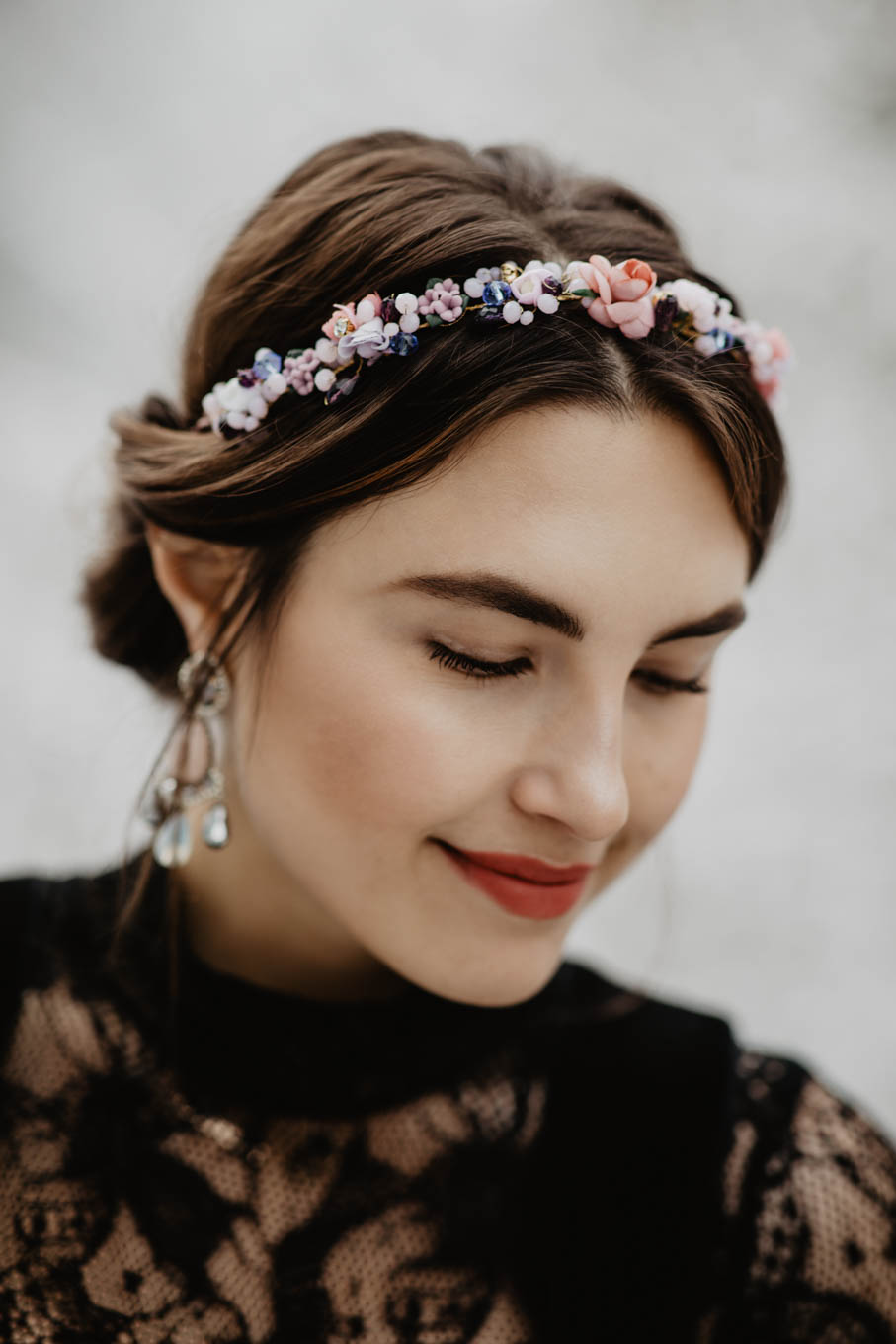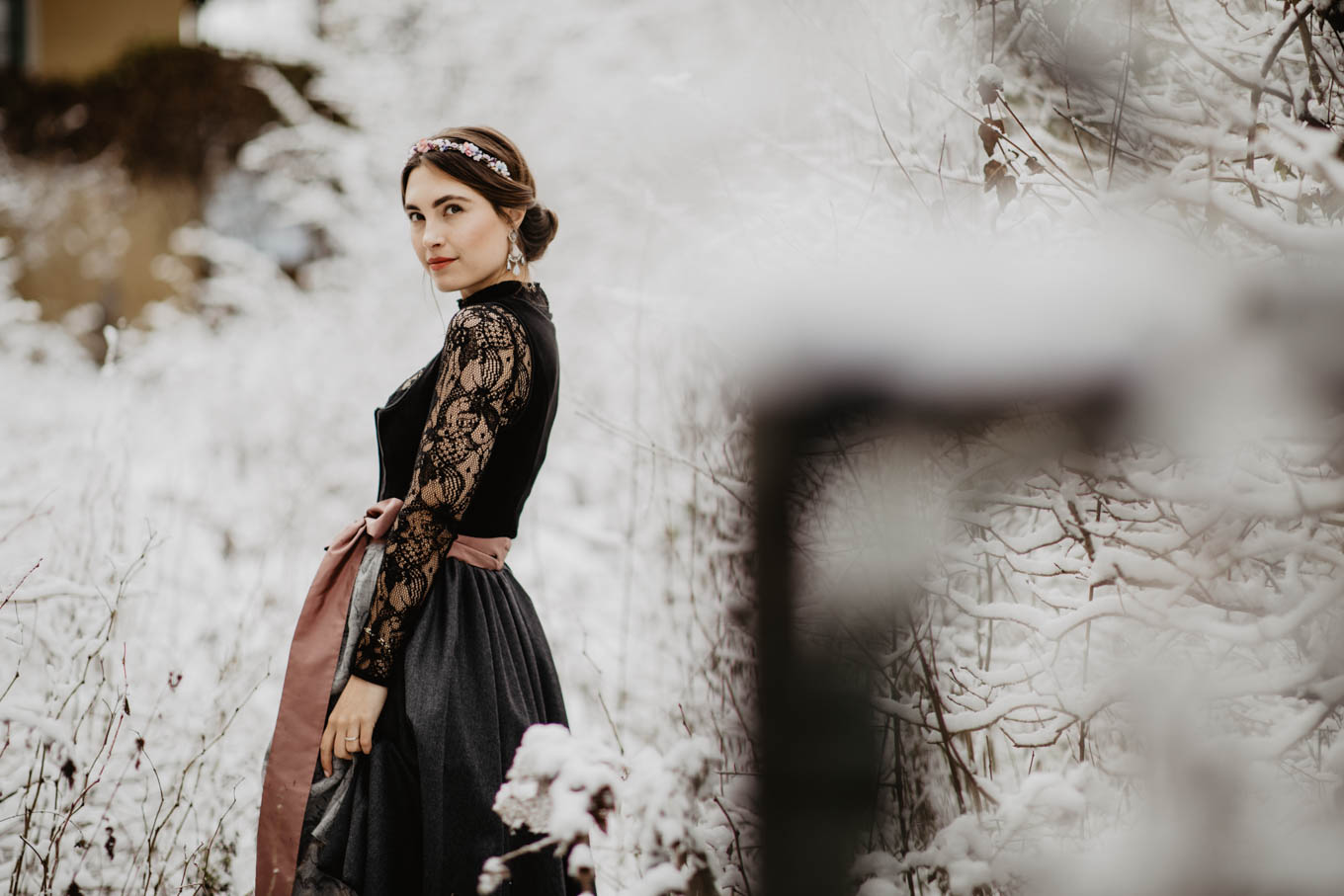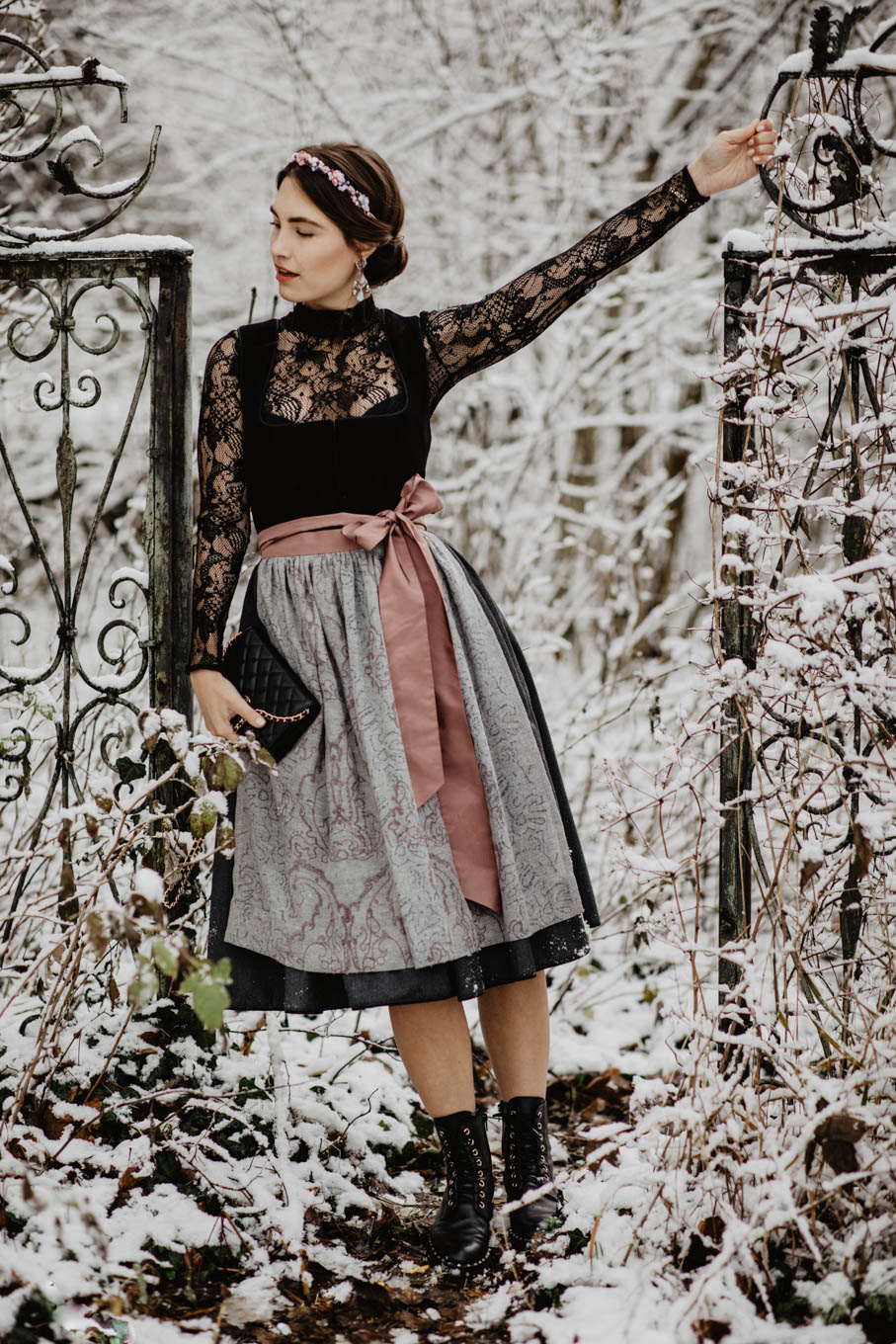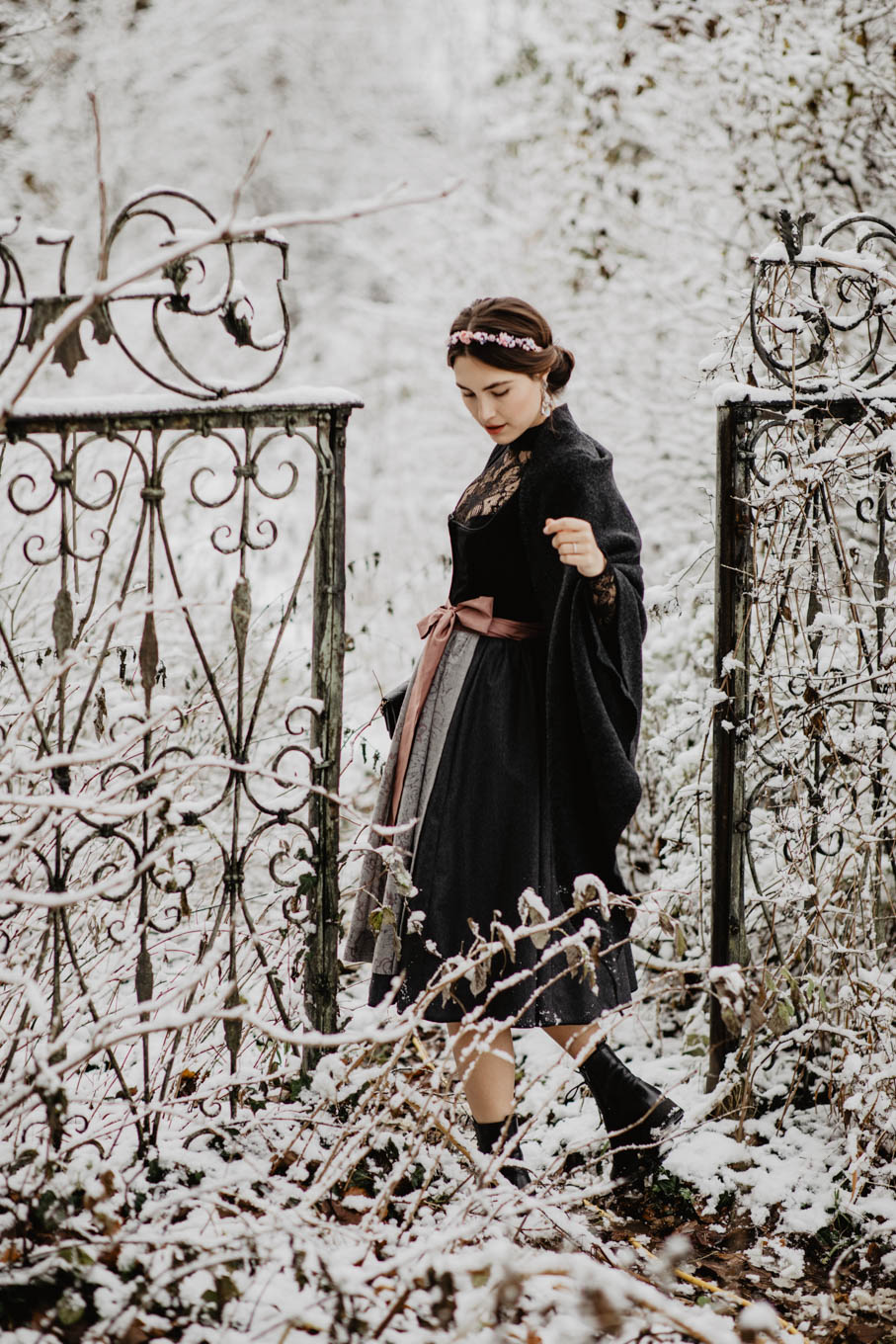 ---
Trachten Forstenlechner Dirndl, blouse & wrap // We are Flowergirls "Nina" headpiece // Maschalina Designs earrings // Högl boots
*in friendly collaboration with Trachten Forstenlechner