Capsule Wardrobe: Denim & Linen
Have you ever heard of the term "capsule wardrobe"? Chances are high that you did. If you're using Pinterest you've probably stumbled upon collages of remixed outfits that can all be mixed and matched with one another, leading up to many different looks for many different occasions. I don't know about you, but every time I see those collages I feel very drawn to them, and at the same time the whole process of building a capsule wardrobe seems to be too difficult and stressful for me.
However, truth is capsule wardrobes are actually pretty straight forward: It's a concept that helps us refine our wardrobe by only including high-quality essentials that we can wear over and over again. This way, we can make sure we're not filling up our closet with things that will be totally out of style next season. The goal is to buy timeless pieces of high quality that will make us happy for a long time. Furthermore, by building a capsule wardrobe we can free our space of all the unnecessary things we don't wear anyways, which just make choosing an outfit in the morning very complicated.
I always thought it's important to me to have variation in my outfits. I love dressing according to my mood, I guess that's why I never gave the concept of a capsule wardrobe too much thought. However, for the past few weeks I felt a little fed up with fashion and the whole fashion industry, and didn't feel like "dressing up" at all. By dressing up I mean thinking about new outfits that I create with things I have in my wardrobe, which is what I usually do.  I realized I had dressed in more or less the same 10 pieces of clothing on repeat (there's an awesome reason for it I'll be able to reveal very soon, hopefully!), and did not mind it at all. I felt as comfortable and chic as ever. Hence, the lack of outfit posts here on the blog lately, because I've been wearing outfits that are not too special and "not worth sharing".
But then it hit me: Between all those highly fashionable outfits worn by fashion bloggers on Instagram, featuring the latest trend pieces, combining things that (in my humble opinion) very often don't even fit together, true to the motto "the wilder, the better", maybe between all of this, a little "less is more"? Maybe you're fed up by the whole fashion industry as well. Maybe you also don't understand the concept that "summer sale" begins before summer has even started. Maybe you're craving a little more simplicity when it comes to fashion. Maybe you feel overwhelmed by too many choices. Maybe you're not willing to spend a ton of money for trend pieces, and maybe you're questioning your buying behavior at the moment as well. Maybe you feel just like I do at the moment and totally understand what I mean.
So here's one of those outfits of the last few weeks that most (fashion) people would probably consider as "nothing special", but which made me especially happy.
PS: I had the honor of having my make up done by Christina from Kirschundkern for these photos. She's an incredibly talented make up artist and super lovely soul – if you're looking for someone to do your make up in the area of Salzburg (or elsewhere!), she's your girl!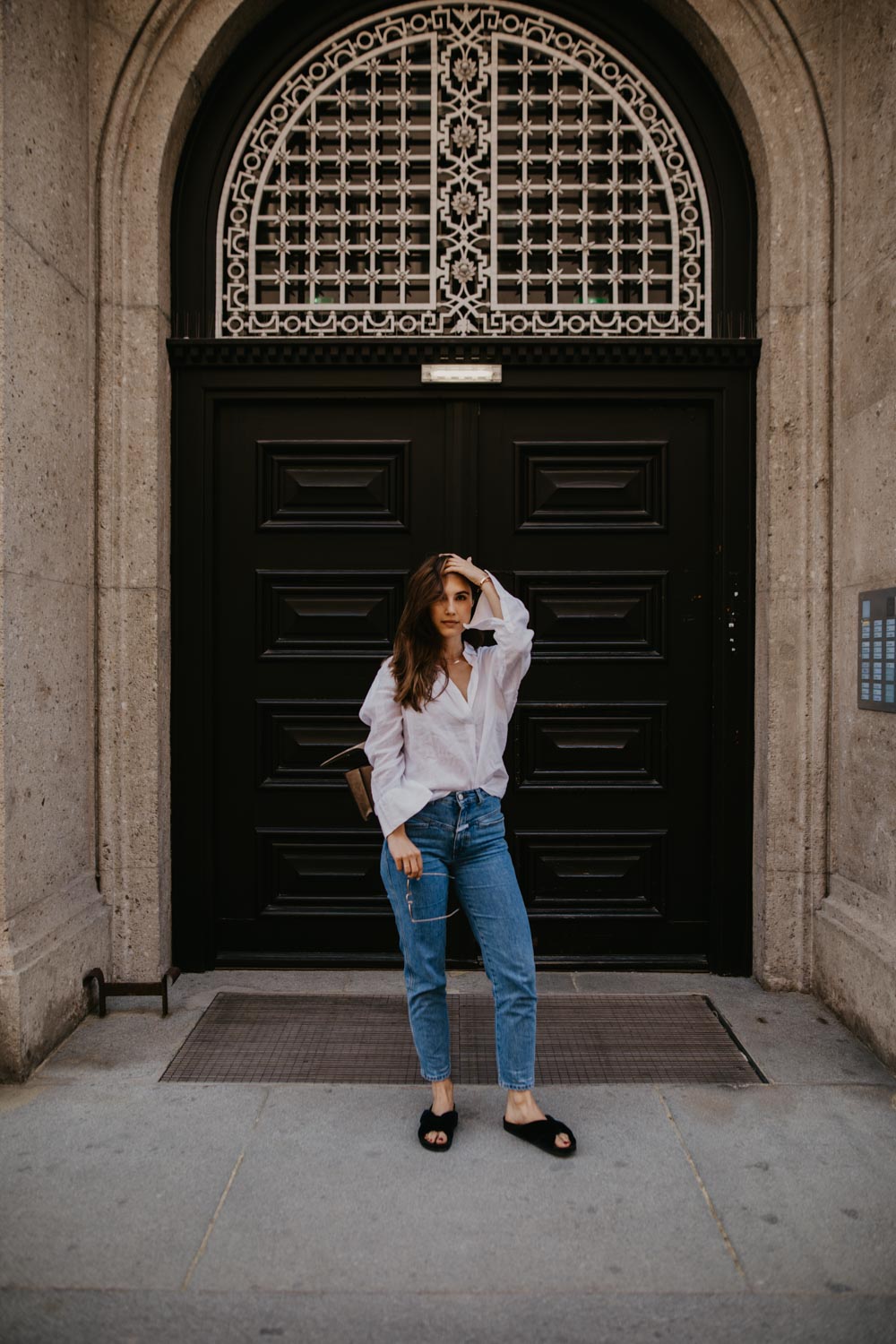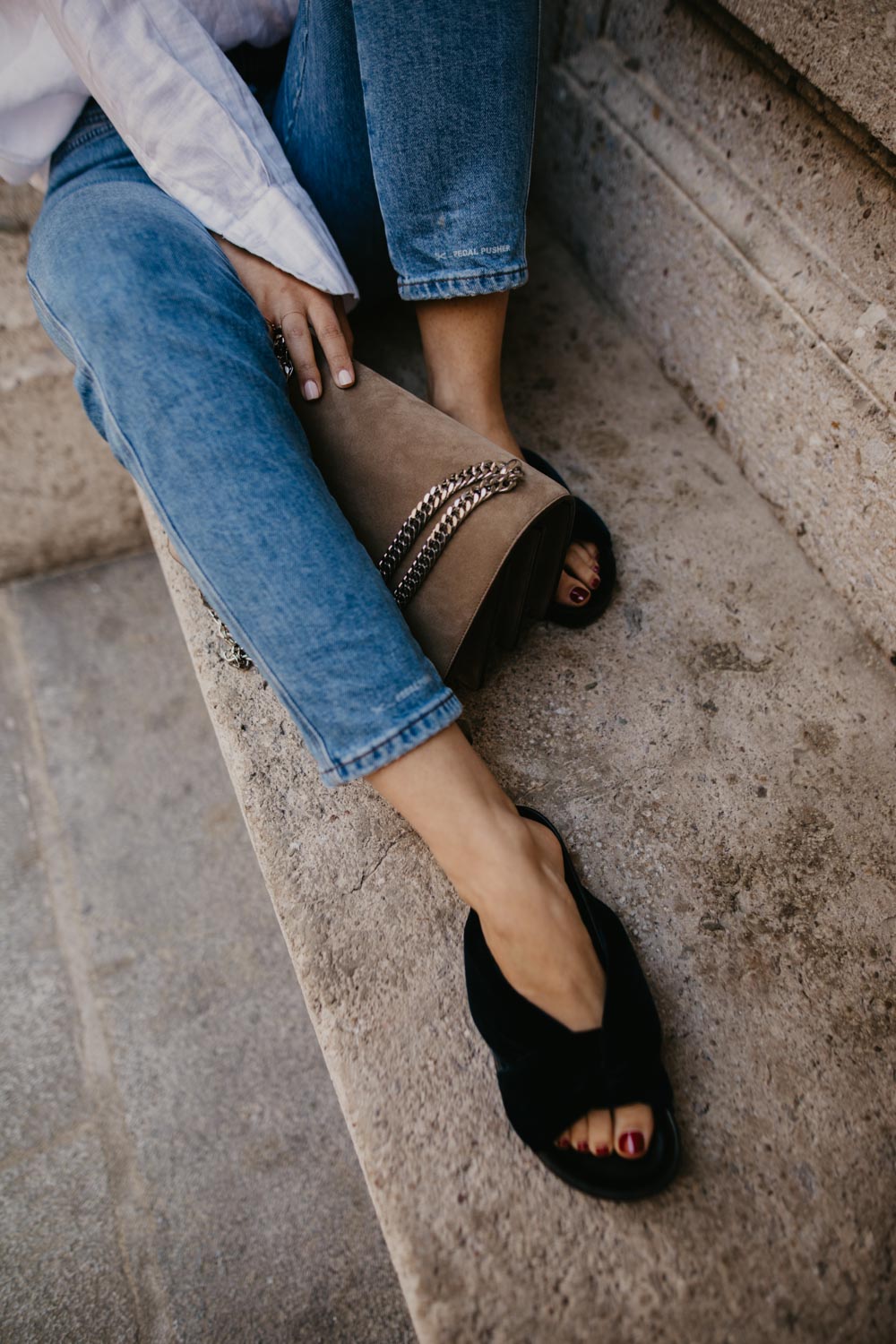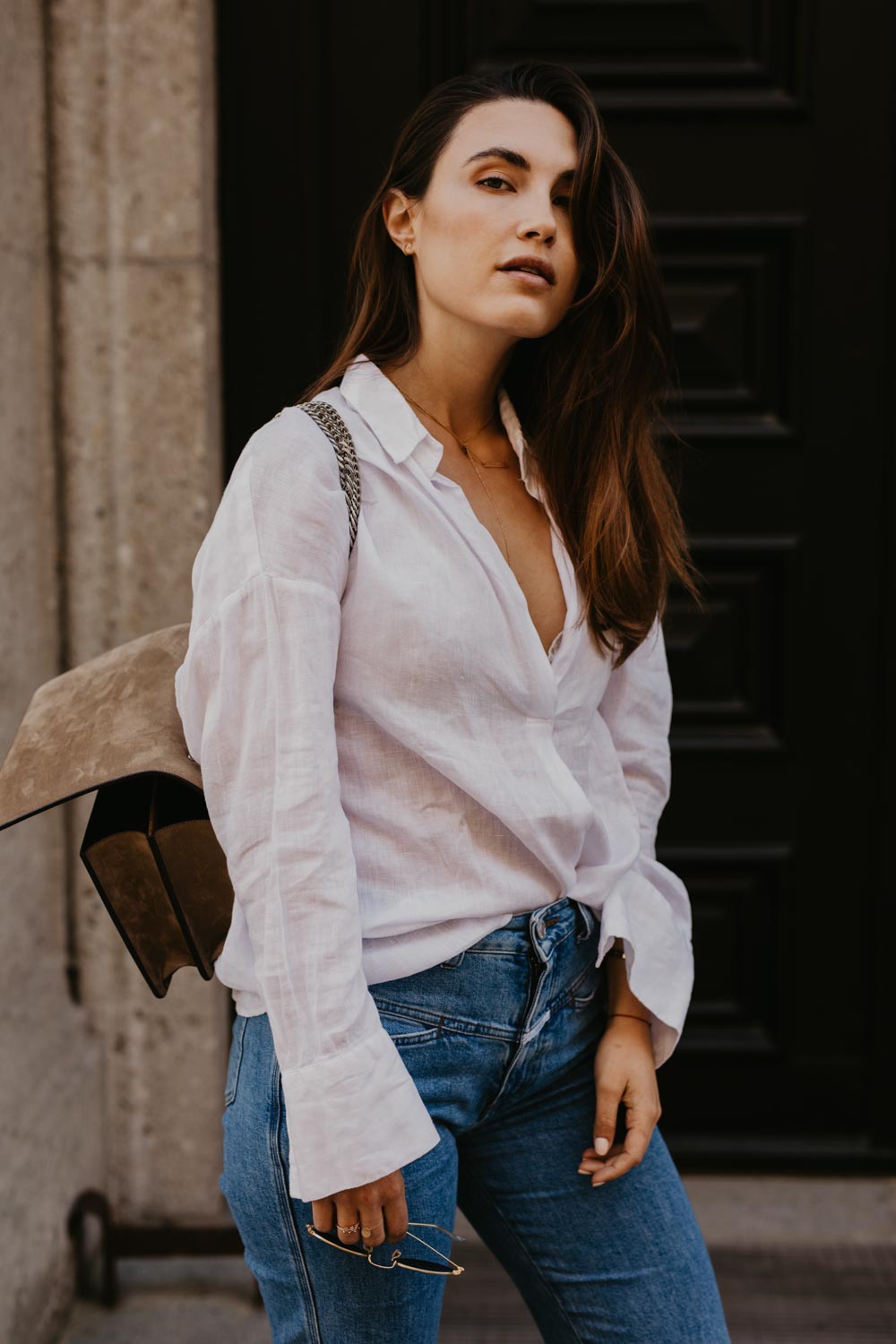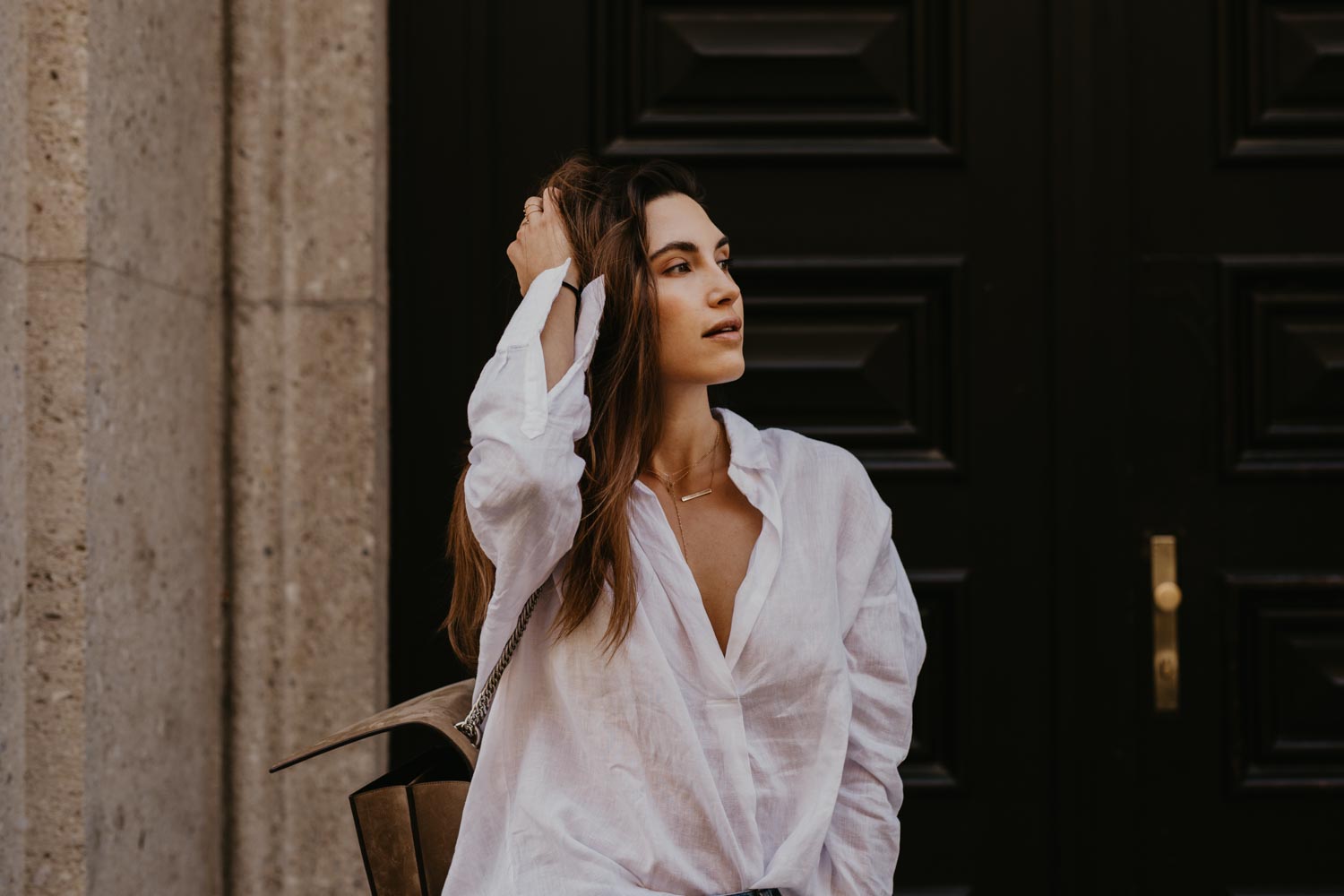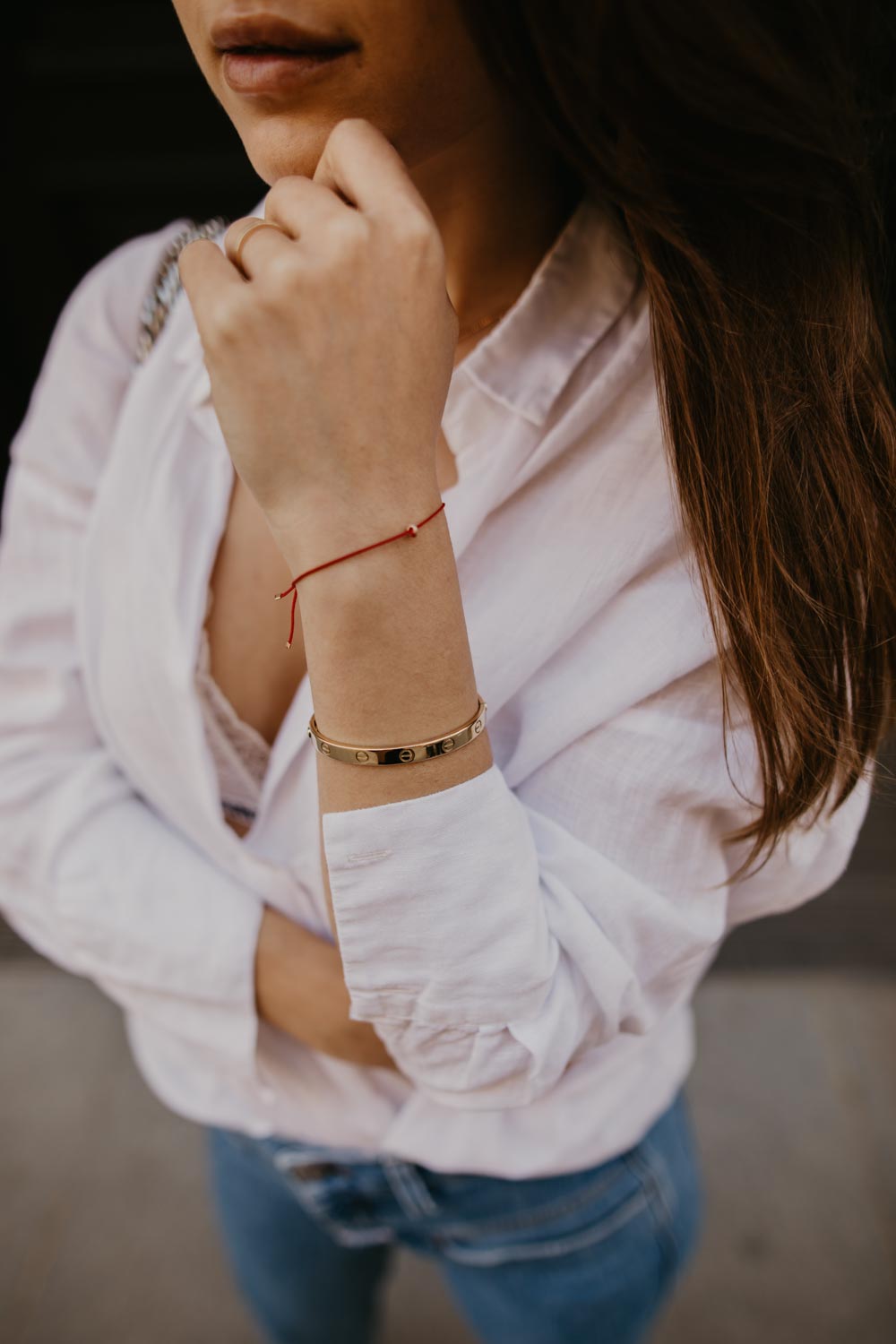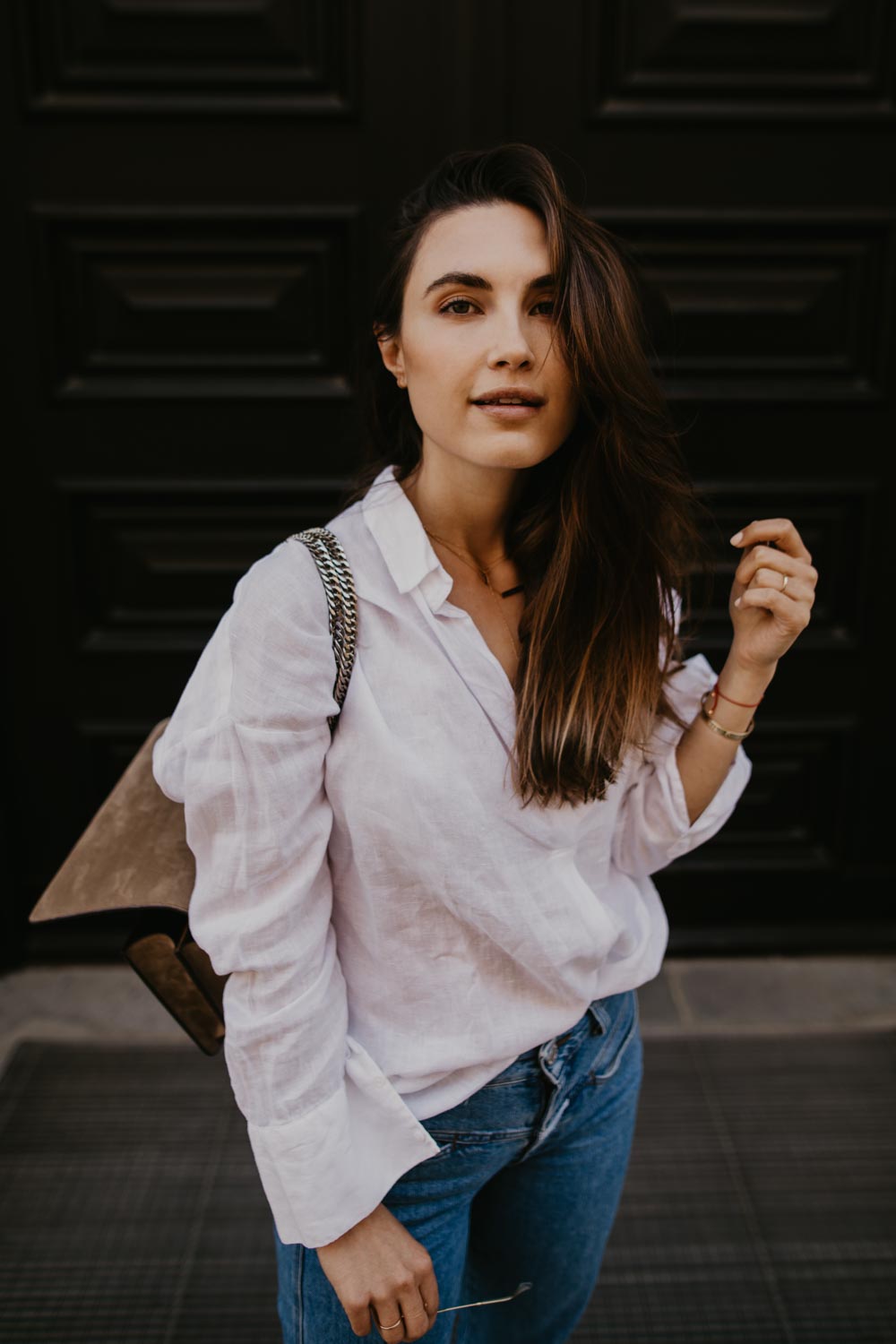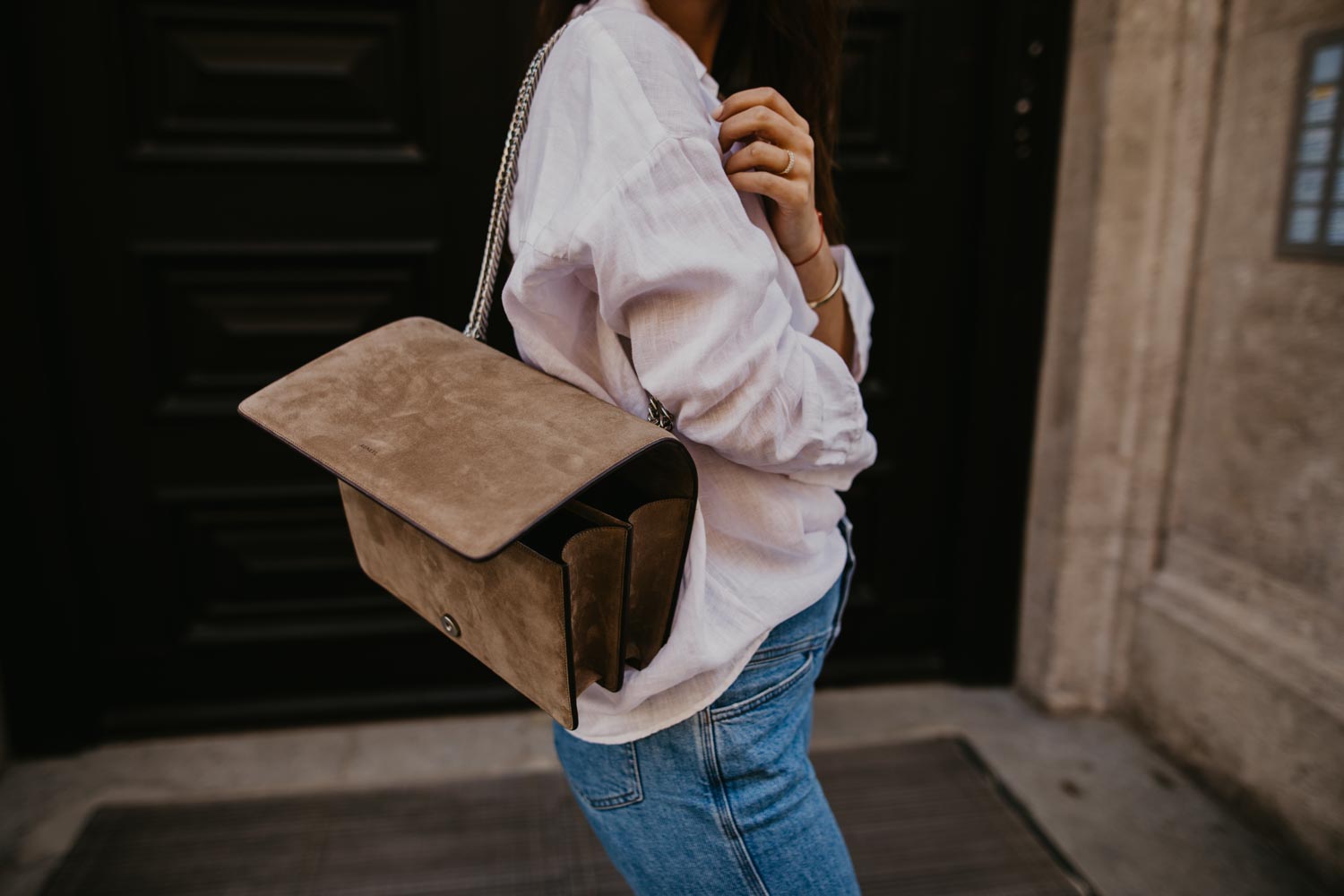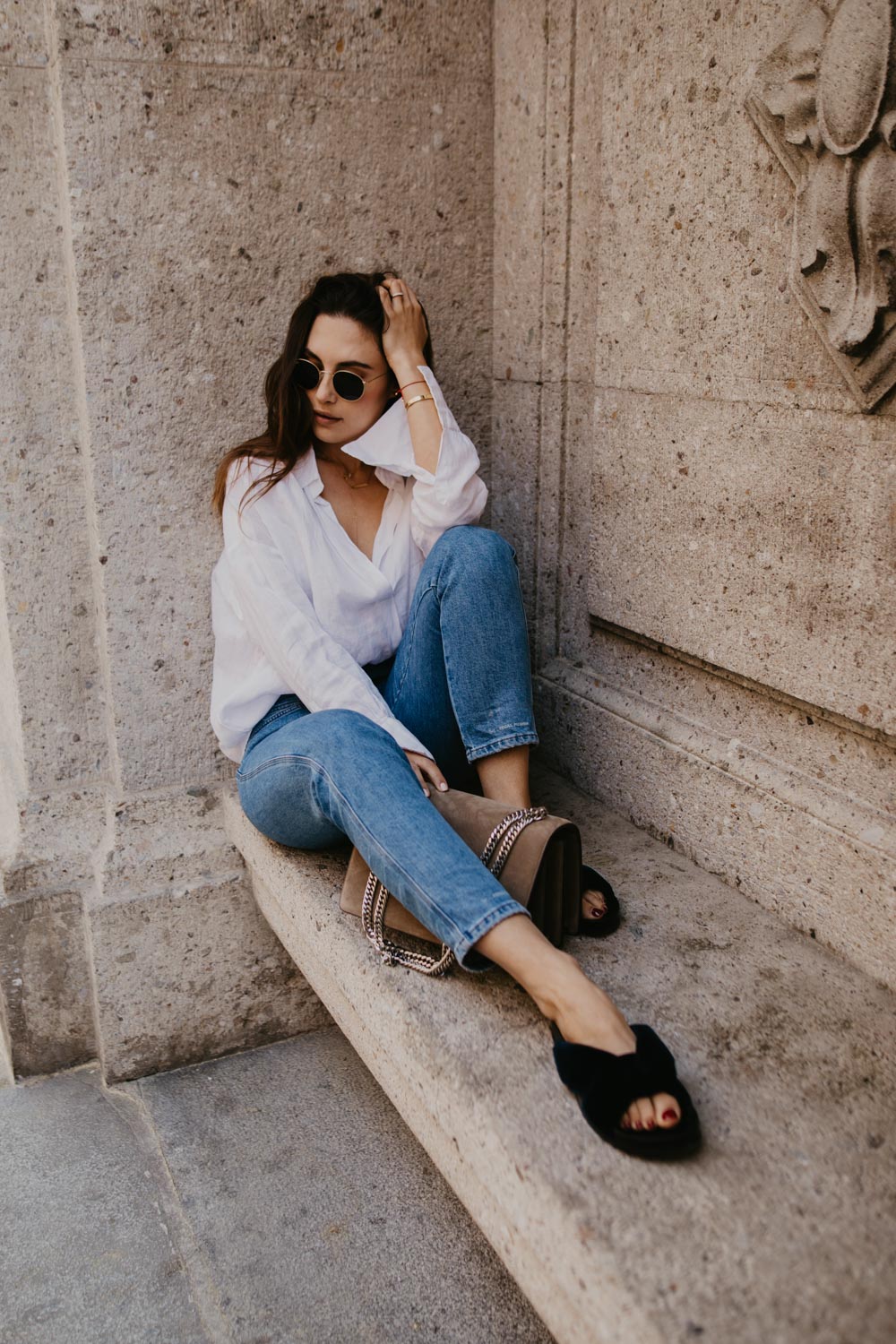 ---
Closed Pedal Pusher jeans // ZARA linen shirt similar here (as seen in this outfit & this outfit) // Chloé velvet slides // Agneel Sophie bag // Cartier Love Bracelet // ANNA necklaces 
Shop the post: