Driving home for Christmas
All of a sudden it's December 22nd which means Christmas is literally just around the corner. Although I'm secretly kicking off the Christmas season on November 1st every year by playing Christmas songs already, I always have the feeling Christmas is coming way too fast. The past two weeks went by especially quickly because my agenda was just so fully packed. Sometimes it feels like I'm in two places at the same time because so many (cool) things are happening simultaneously – so, the credo for the last week of the year is to take things a bit easier and just slow down. My Christmas holidays are starting today since I'll be driving home to my parents' house this afternoon. And I can't wait. I don't really know why I'm so particularly excited about the festive season this year, but all I know is that it feels damn good. So I just go with it and am happy like a little kid!
My outfit choice for this glorious day is a mix of patterns and textures with a dash of red. I guess no other color screams Christmas as much as the classic holiday red does. One of my all time favorite combinations is a simple striped t-shirt and jeans – by adding an eye-catching piece like a red plaid scarf (which I snatched out of my Dad's closet) the outfit gets an interesting twist: Comfortable and festive at the same time and the perfect gear to run the last few errands in the city before heading home.
I hope you're all in jolly Christmas mood already and don't have too much work to do before your Christmas holidays are starting. If you're still in the office or at work, just put some Christmas tunes on, wear red lipstick for no reason and sing along. Two more days to go – you got this!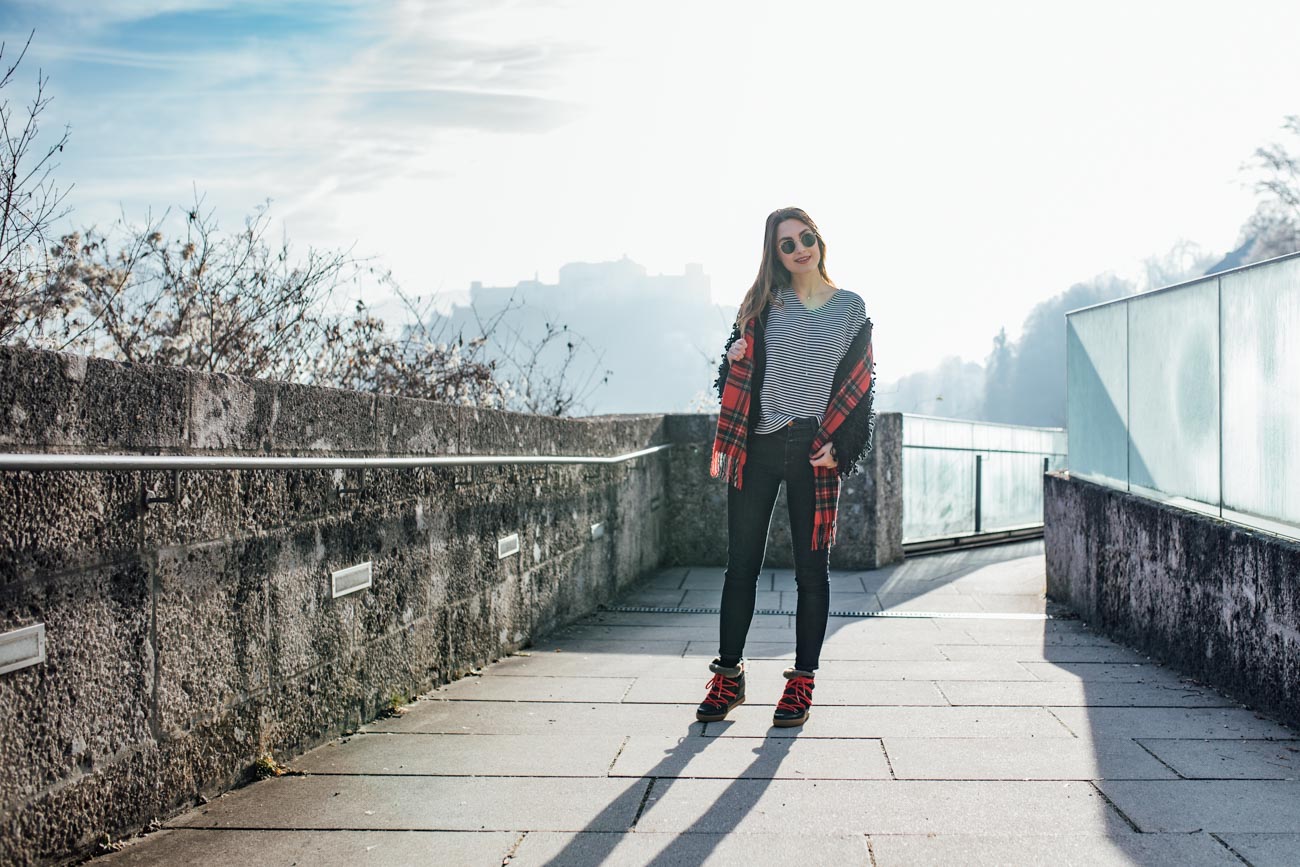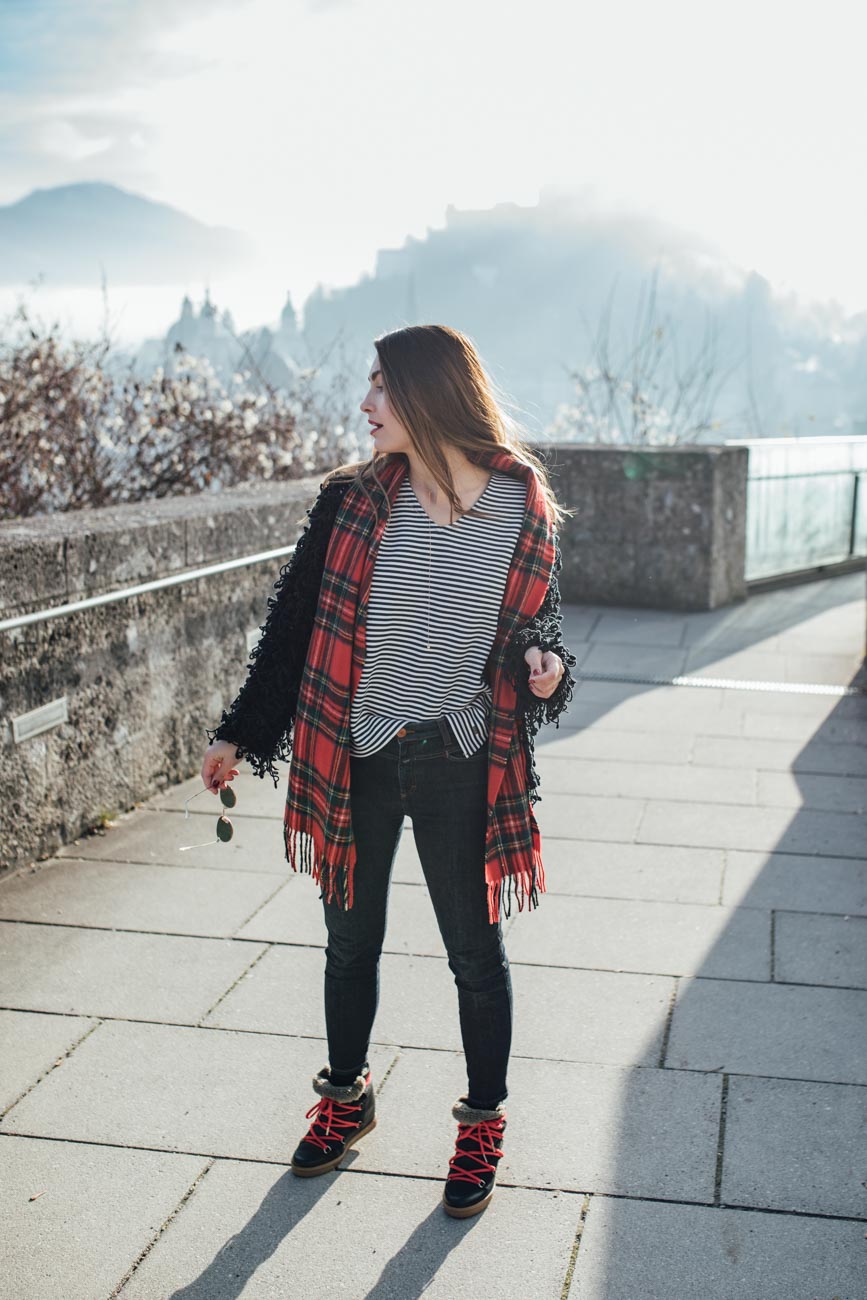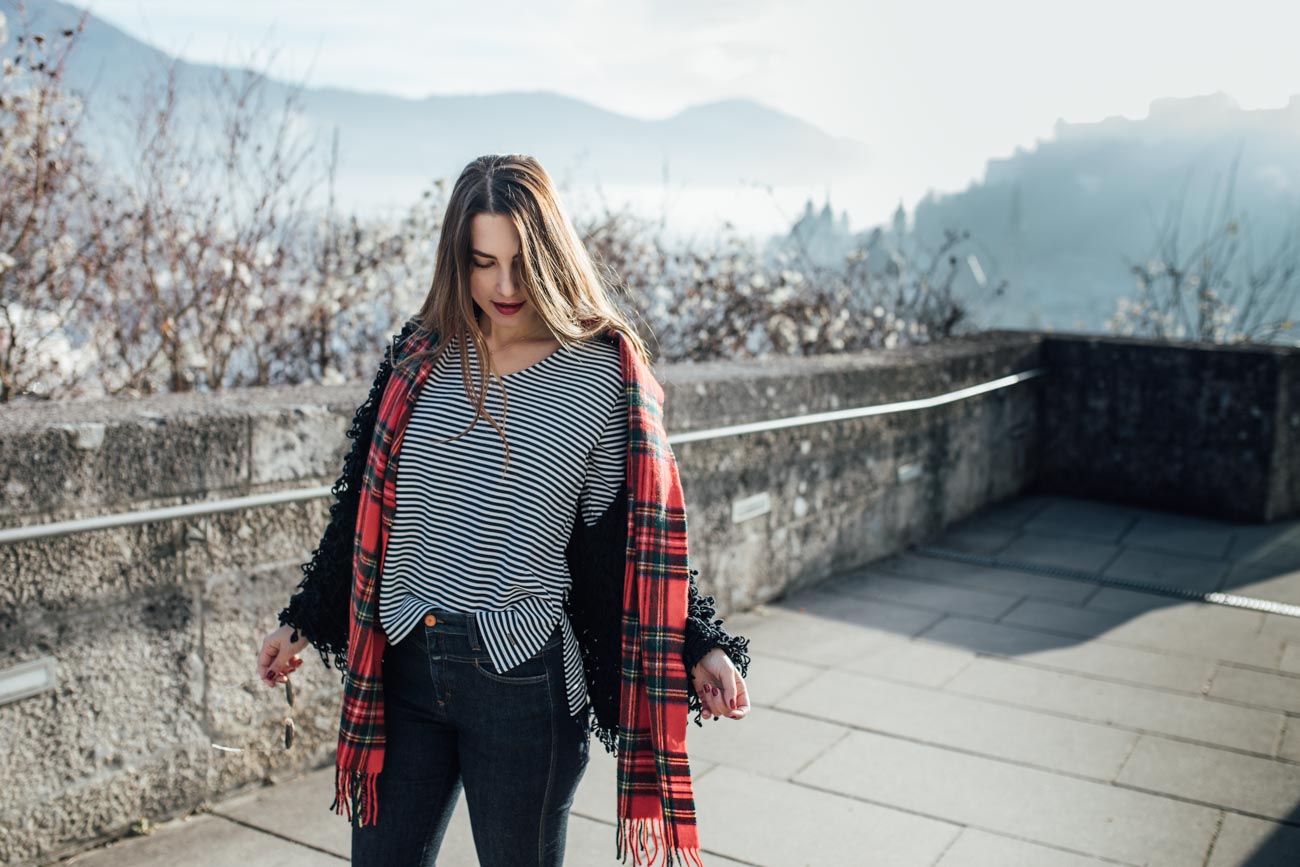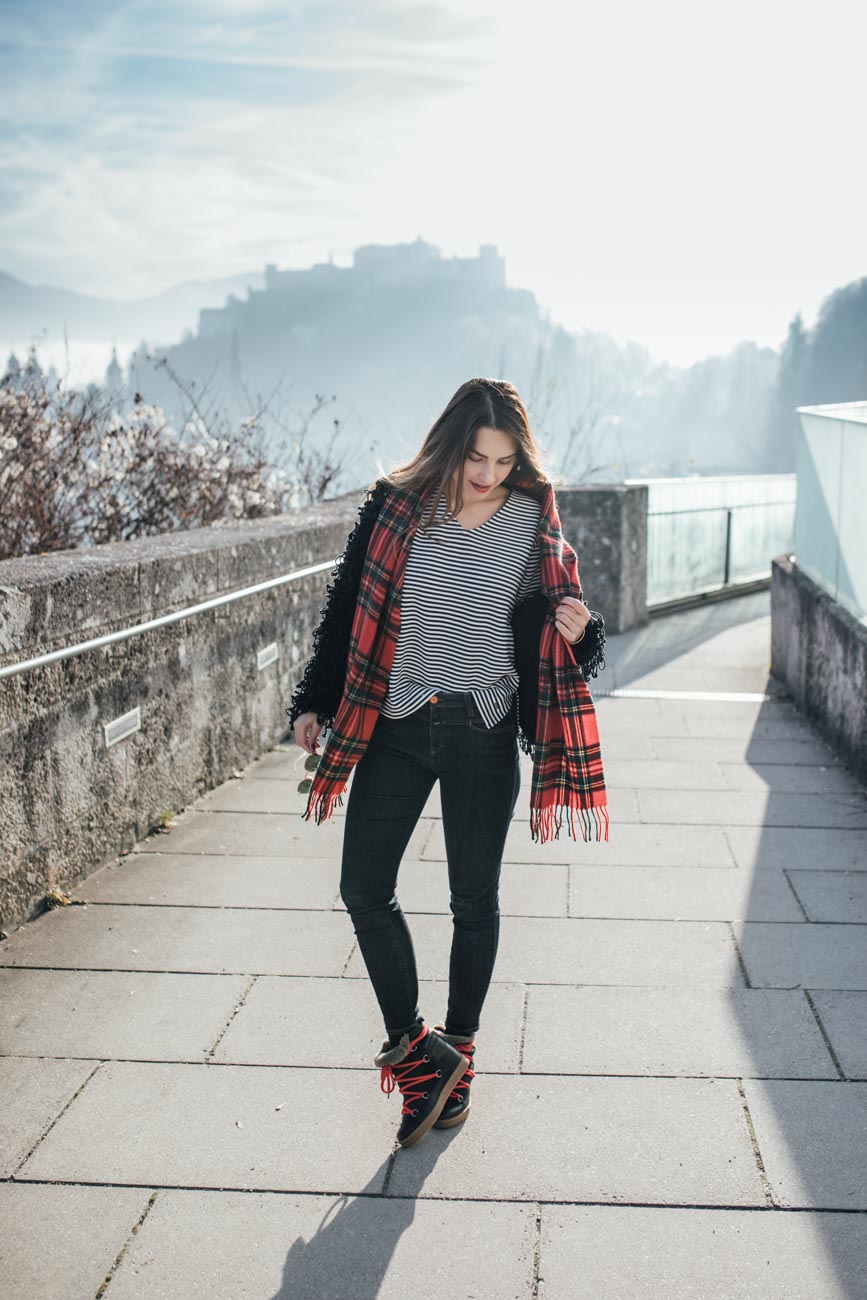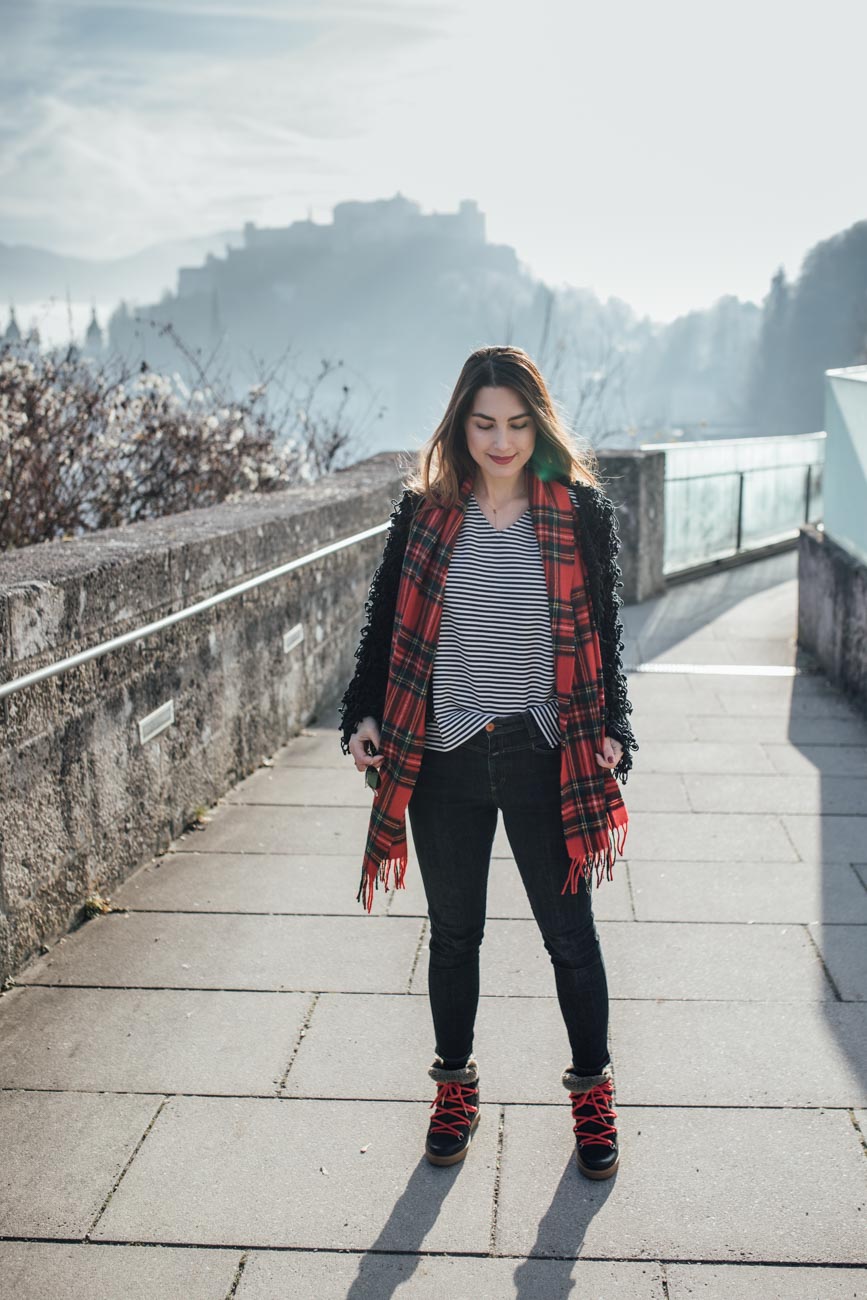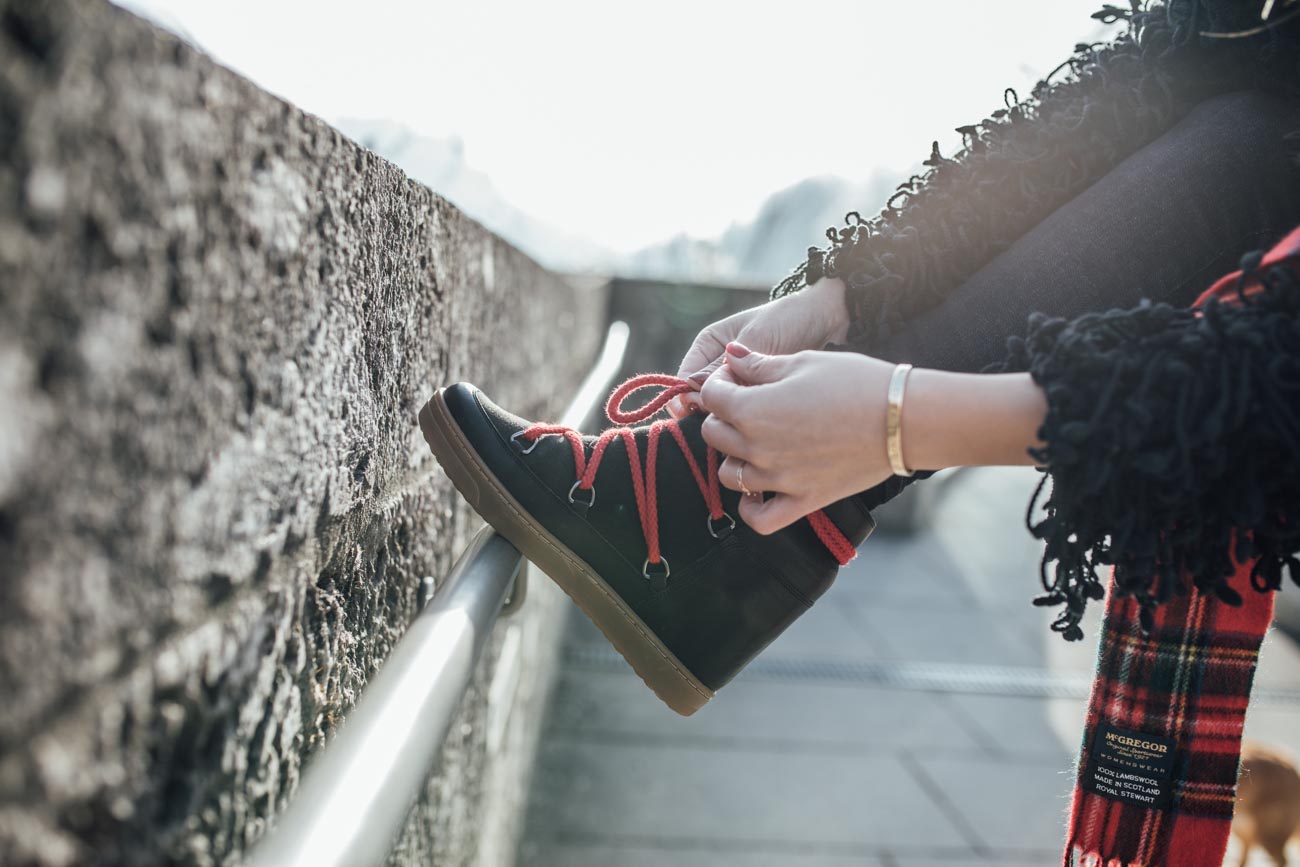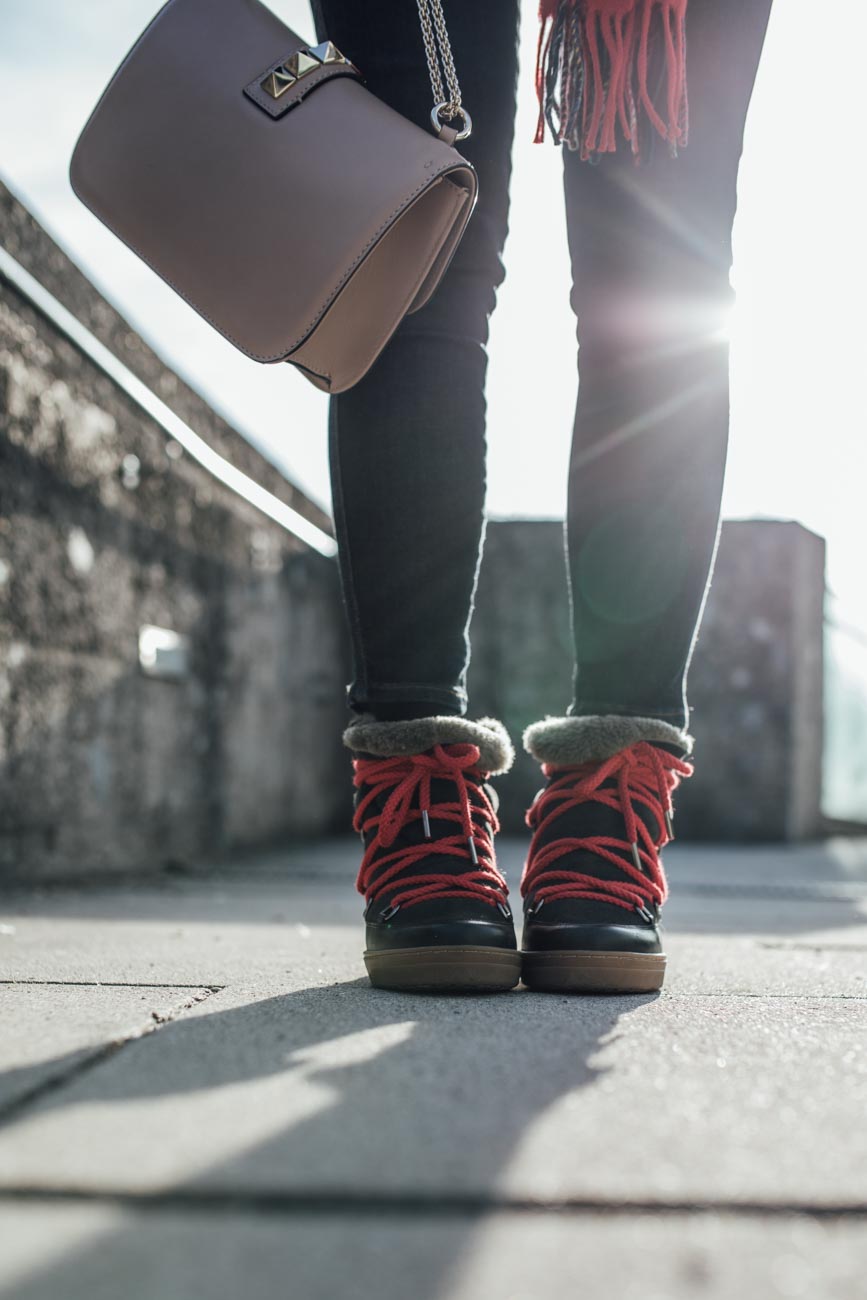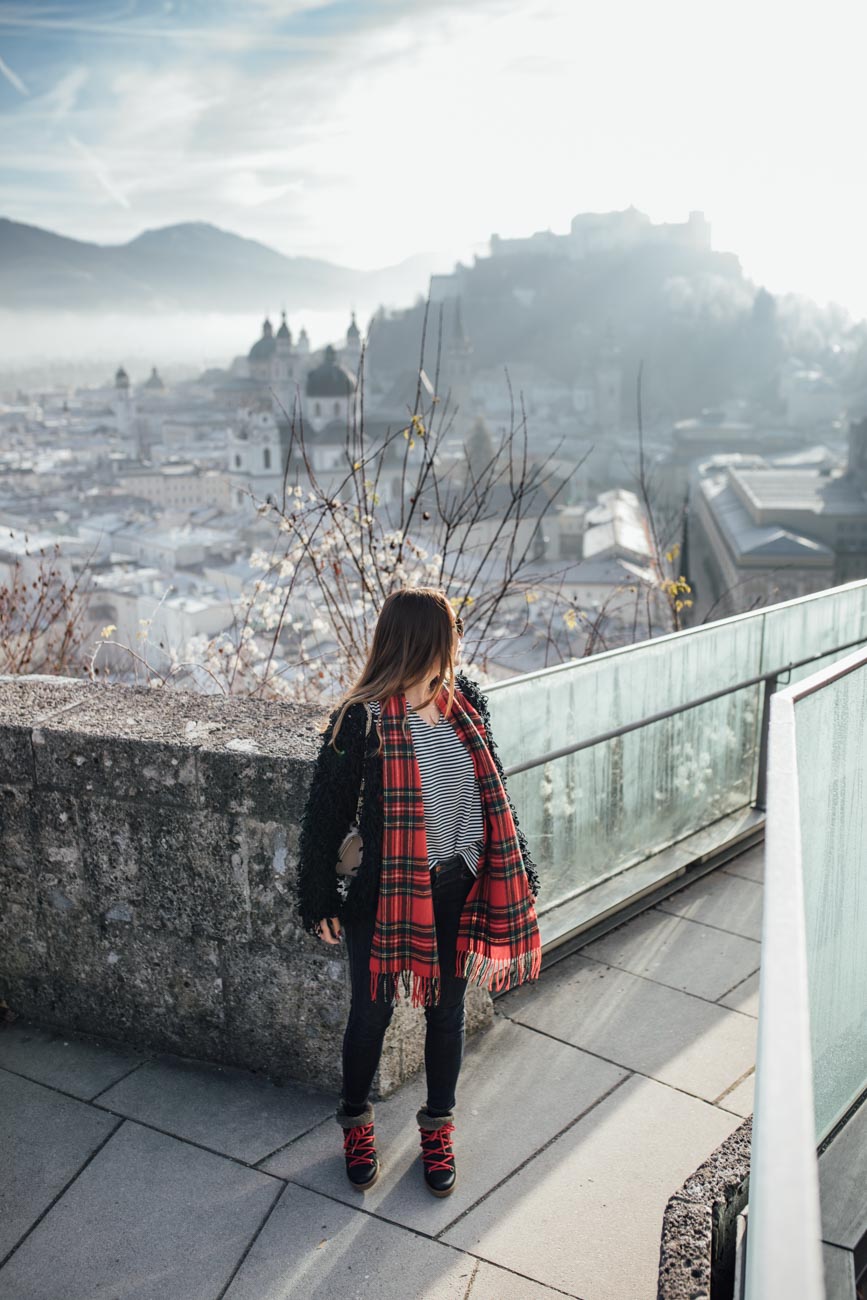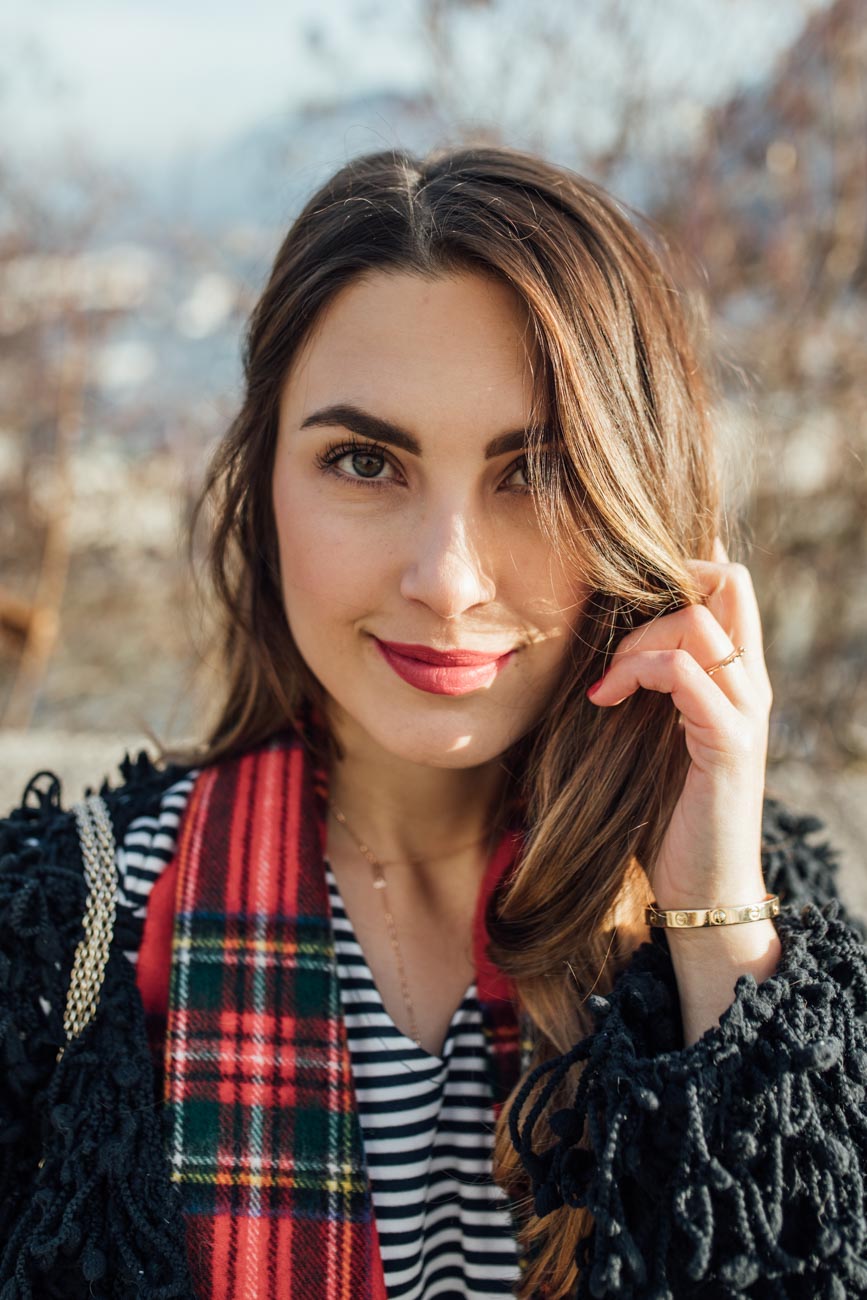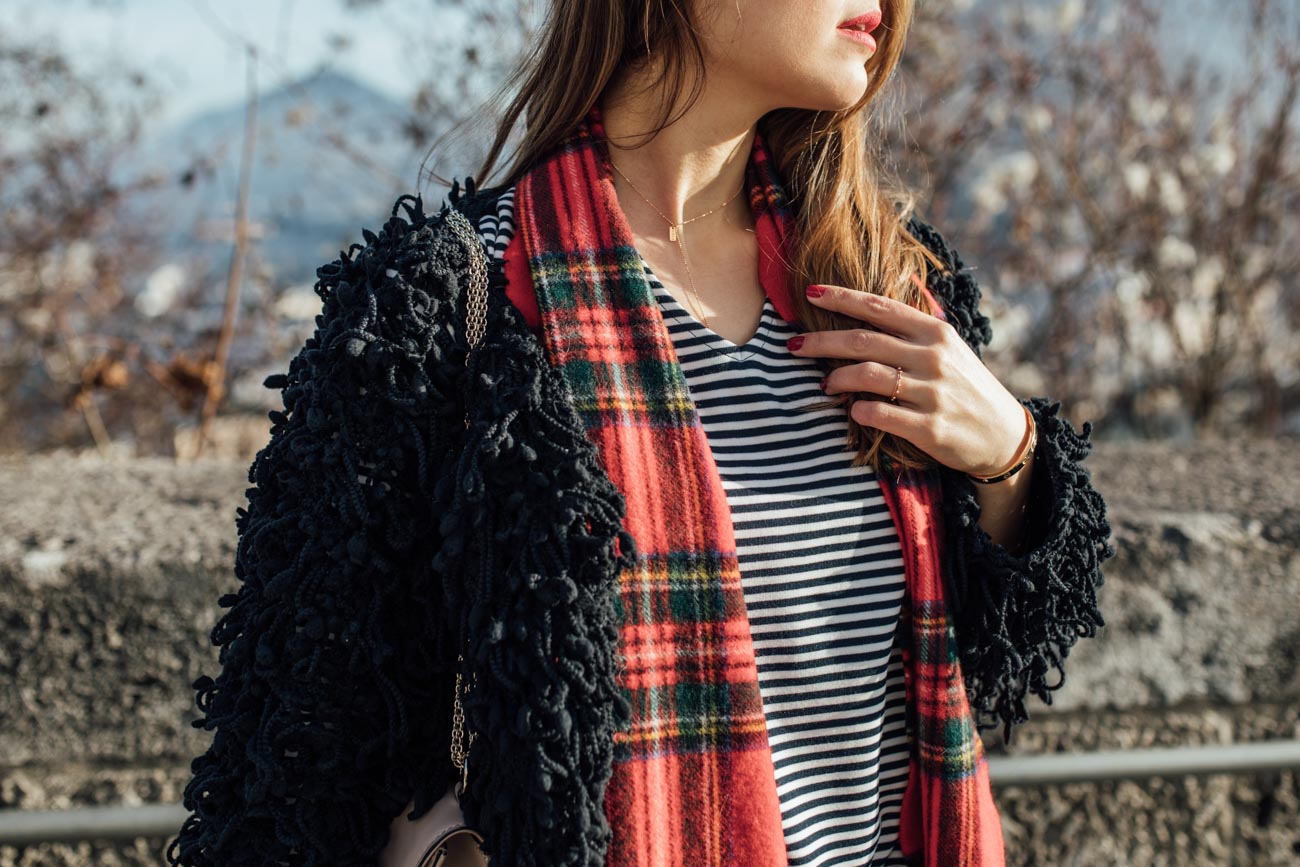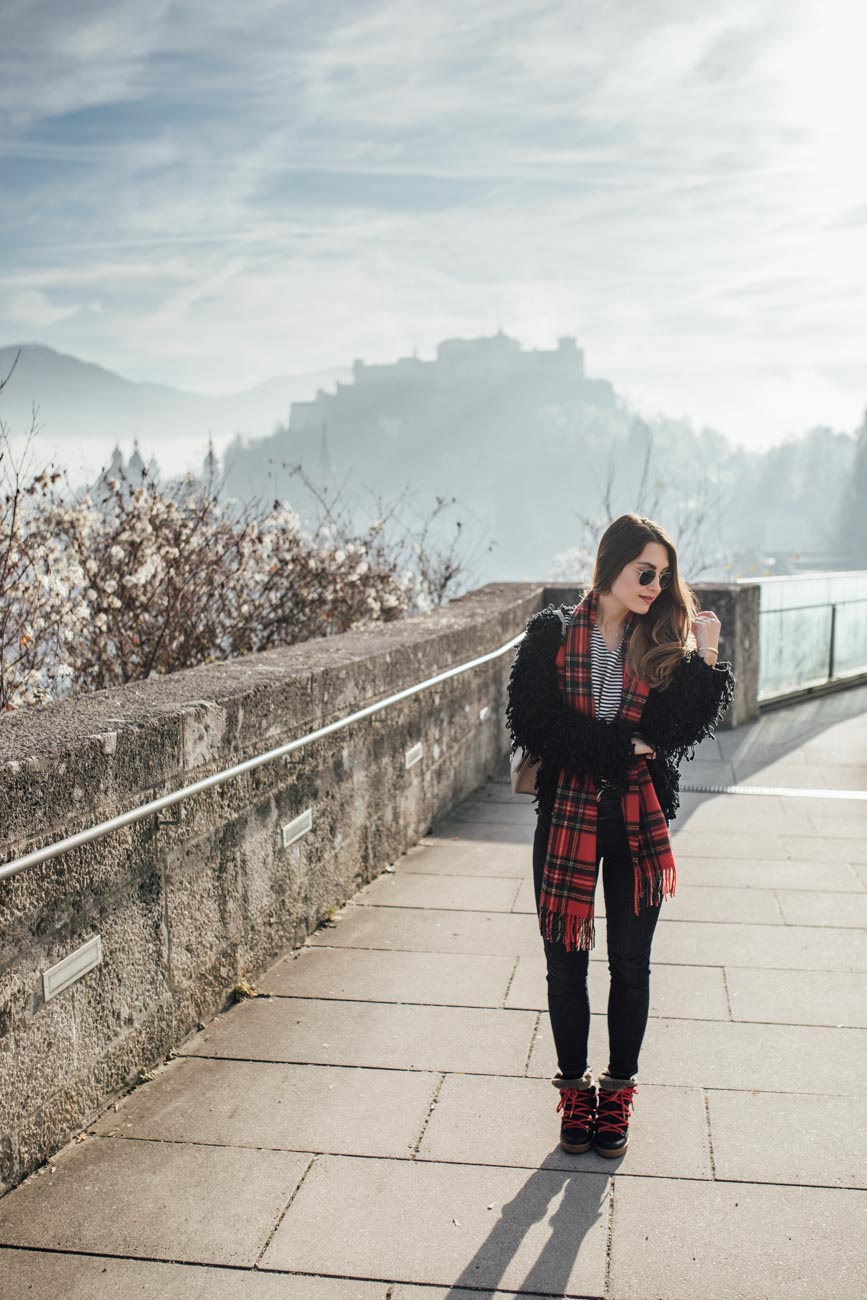 ---
ZABAIONE – striped shirt
CLOSED – skinny pusher jeans (on sale now!)
ZARA – jacket (old), similar here
ISABEL MARANT – Nowles boots (they come with two sets of laces: black and red)
McGREGOR – plaid scarf (borrowed from my Dad), similar here
RAY BAN – round metal sunnies
VALENTINO – rockstud lock bag
ANNA I.J. – Eve necklace and Seven ring

*in fashionable collaboration with Zabaione