Easy like Tuesday morning
It's a slow Tuesday after a long Monday and a way too short weekend. The weather seems to be alright. You're tired. You feel a bit dizzy, because that's how you always feel right after waking up. You walk over to the coffee machine, hoping life will instantly be better after a cup of hot coffee. The coffee machine says "fill water tank". You roll your eyes and fill the tank. You're excited for your coffee. But the coffee machine says "empty drip tray and coffee grounds". By now you've realized this is just not going to be your day. You've finally managed to get your cup of coffee. You sit down, open your laptop and you stare at the screen. After what seems like an eternity you pull yourself together and do the only thing that could possibly brighten your mood in that moment: You do some online shopping. You look at your holidays pictures!
And behold: your happiness level is shooting up instantly and you notice life could be worse. And because you're way behind with uploading all those beautiful holiday pictures to your blog, there are some photos left you have not shared yet. The pictures show an outfit you've been wearing on a night out in Mallorca when you went to Puerto Portals. You remember the amazing food you had that night, the laughter shared with your family and the feeling of being in total balance. You're taking a deep breath and you think you can even smell the salty air and feel the balmy breeze on your skin. That feeling makes you smile. You're happy. You feel good about yourself, about this day, and about everything that this week is going to throw at you. Life is beautiful.
What I really want to tell you here is: Take as many pictures as you can during good times! They can be a lifesaver on grey days and are an instant return-ticket to happy moments. On another note: Always fill your coffee machine's water tank the night before. And now excuse me while I'm off for another round of coffee.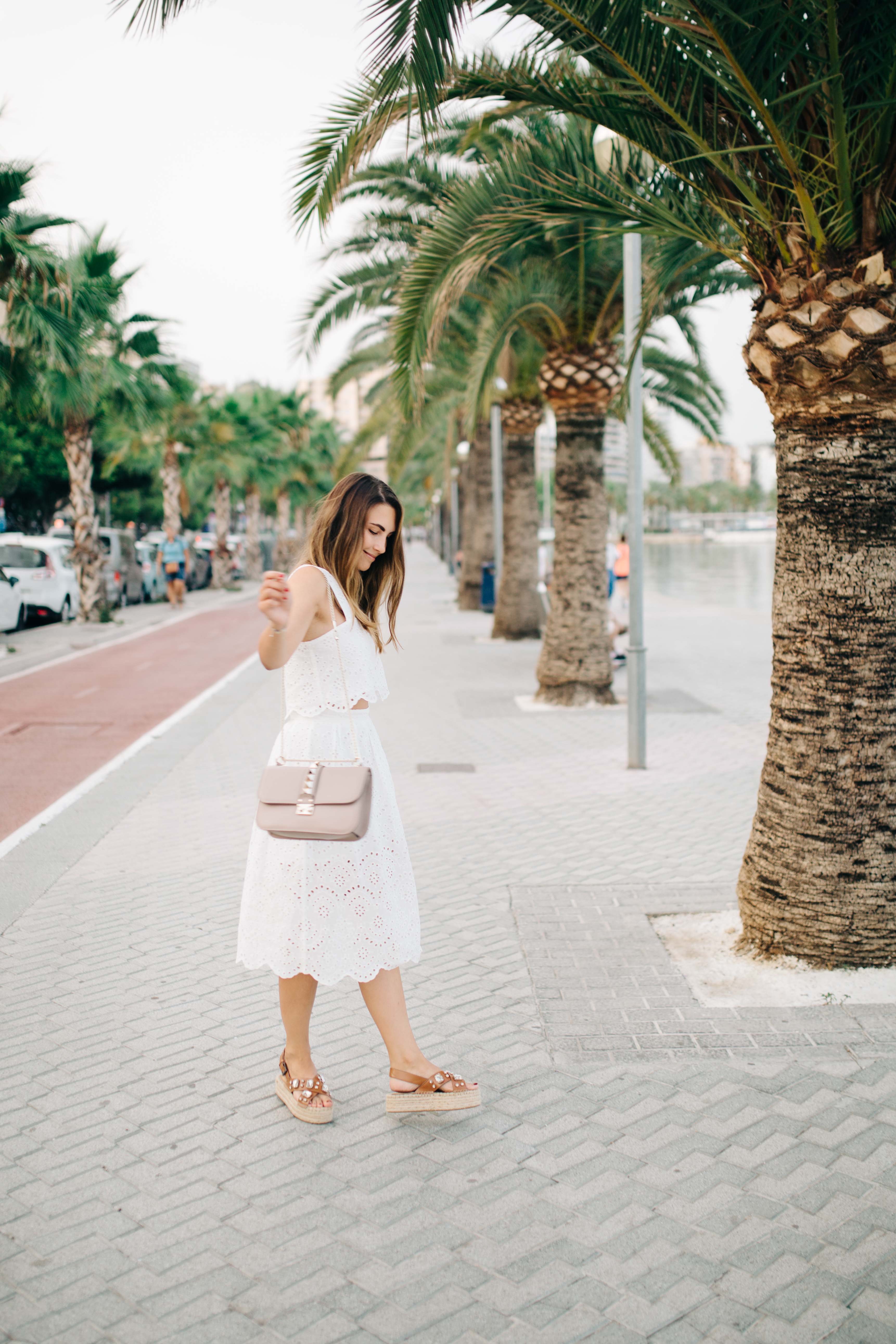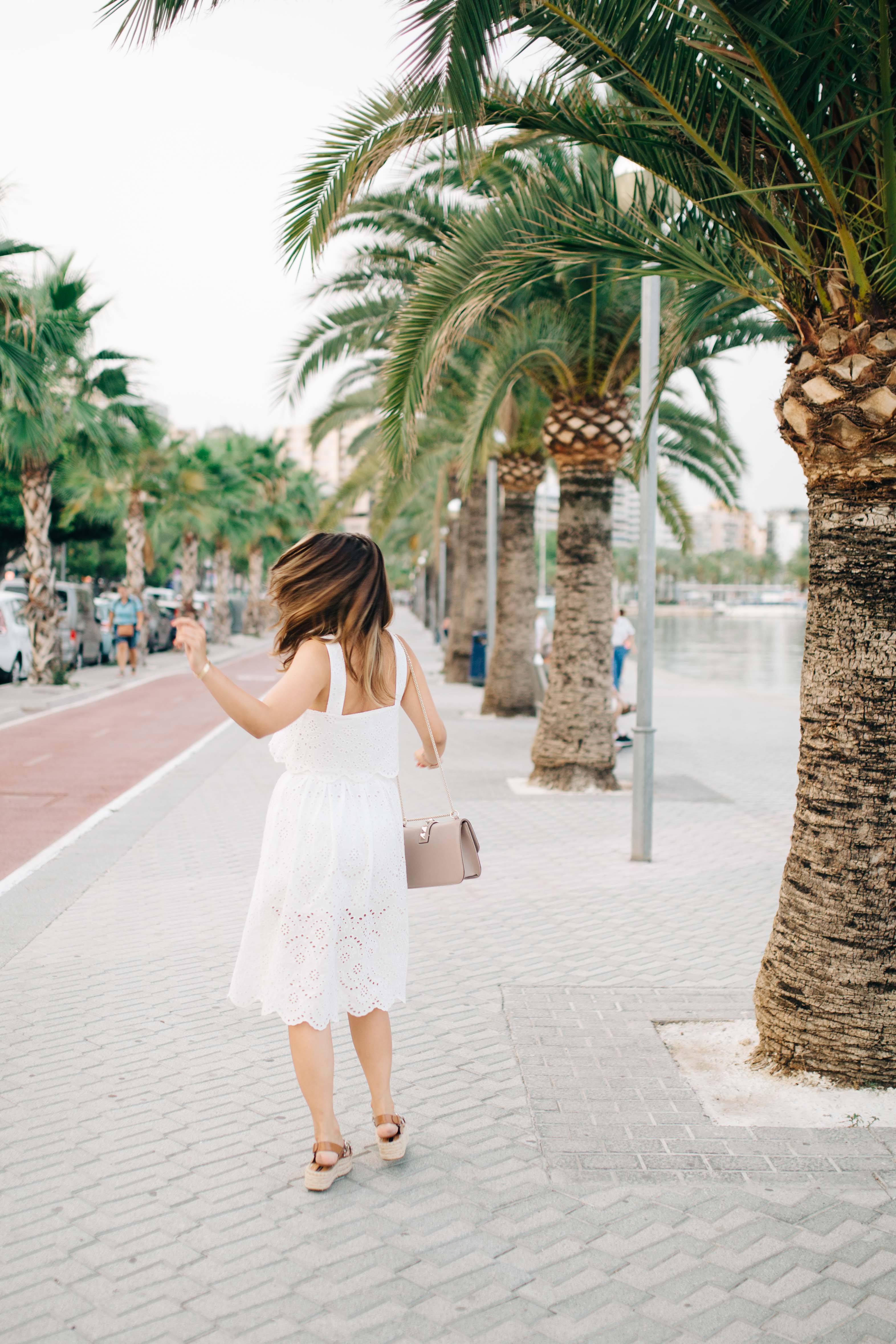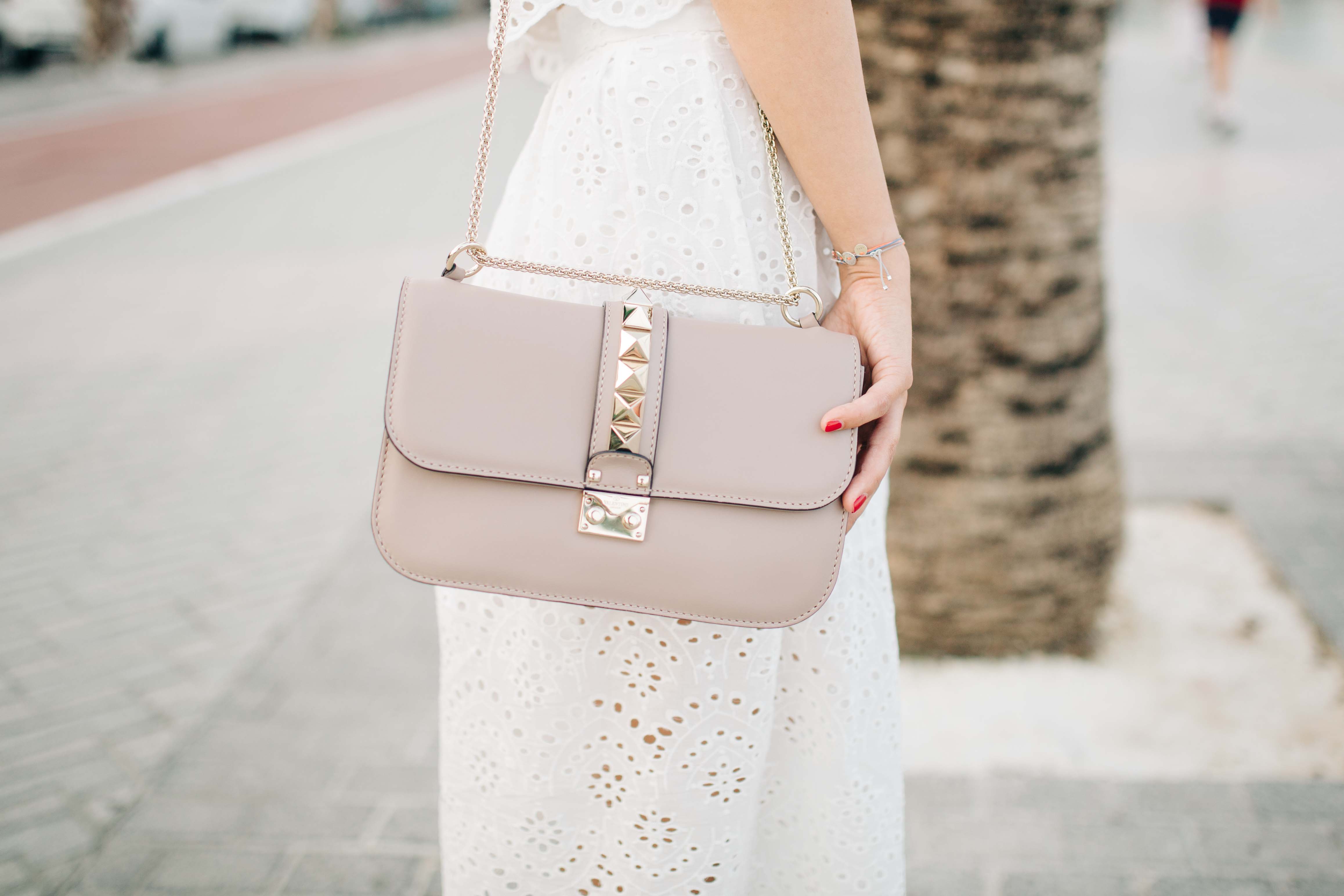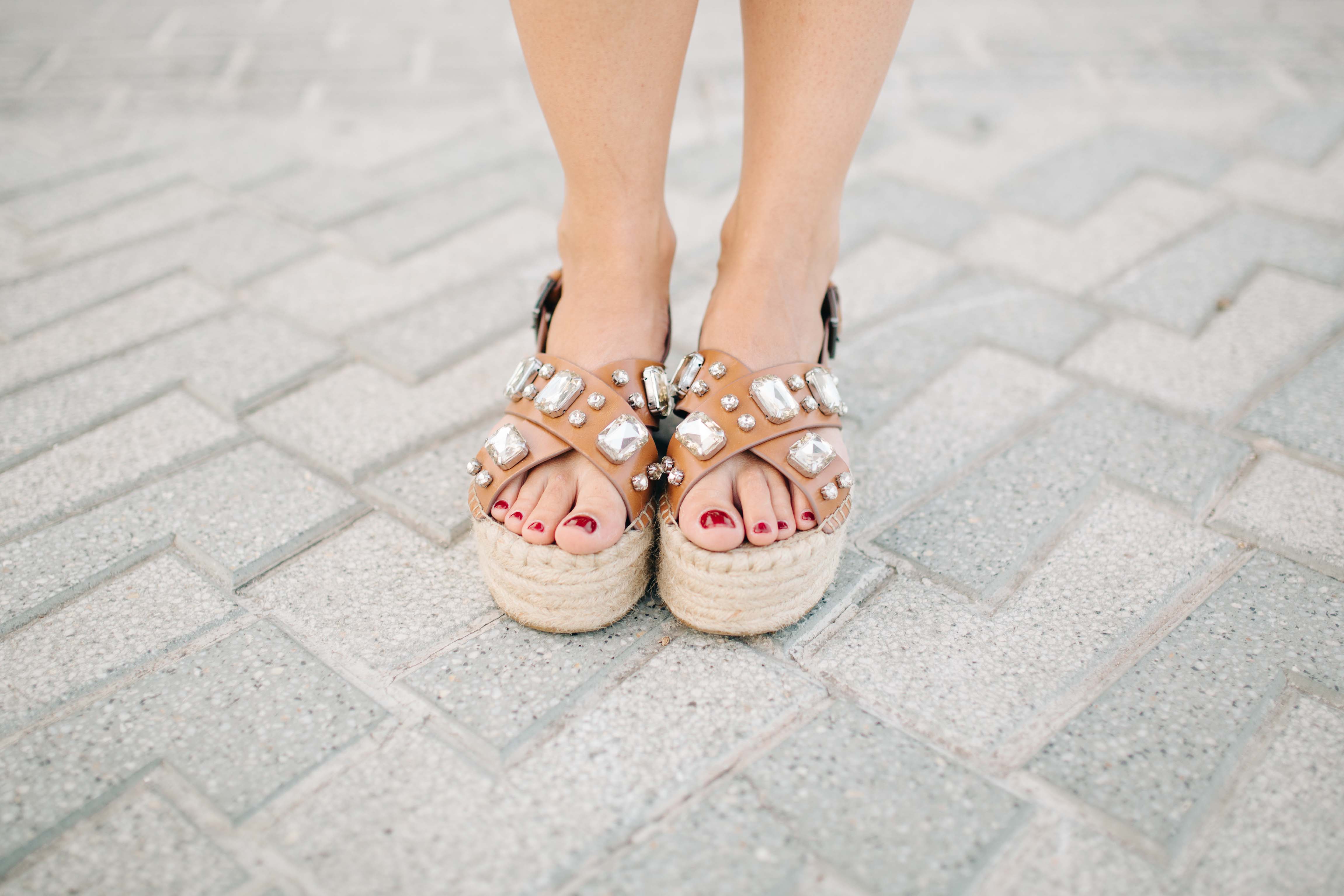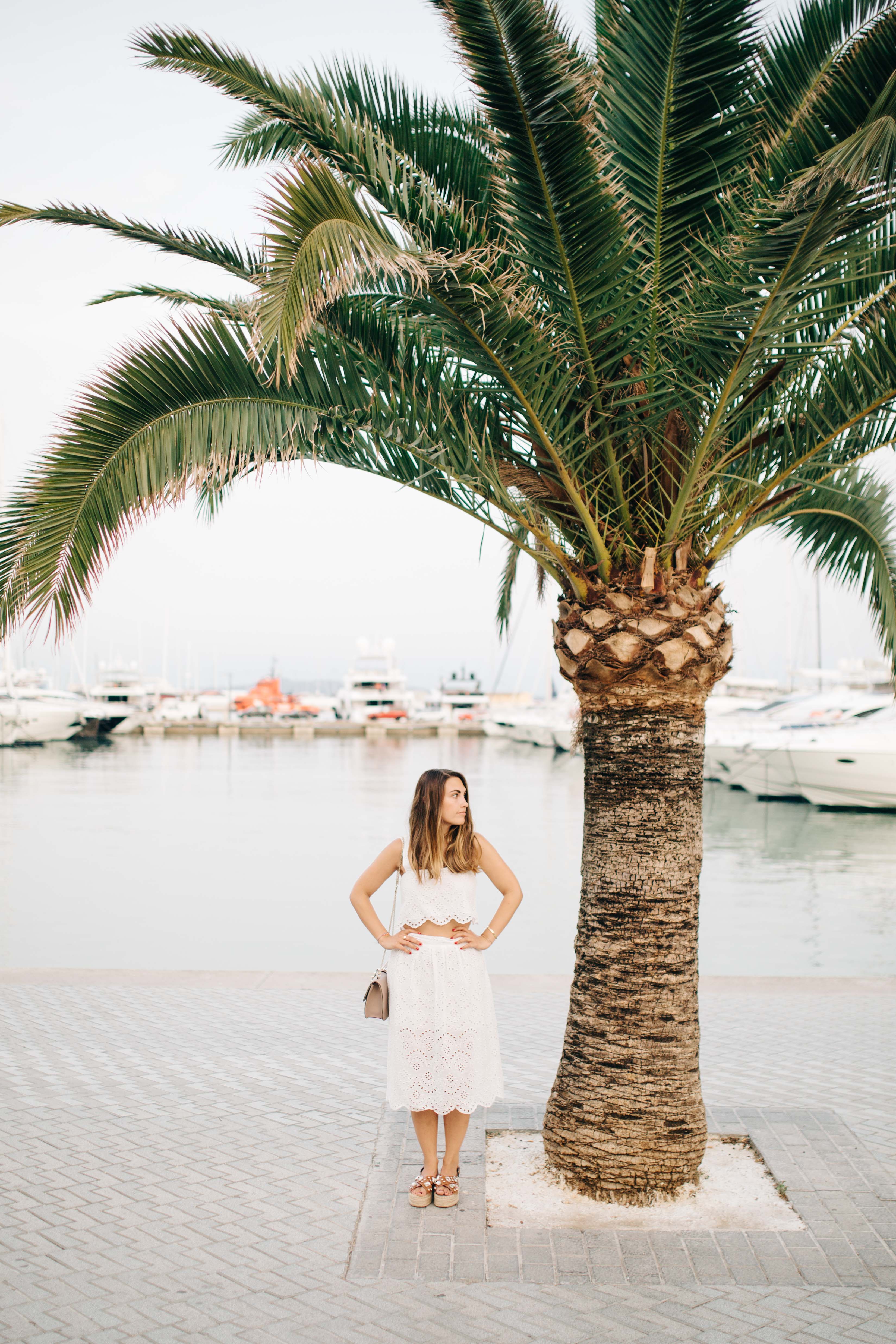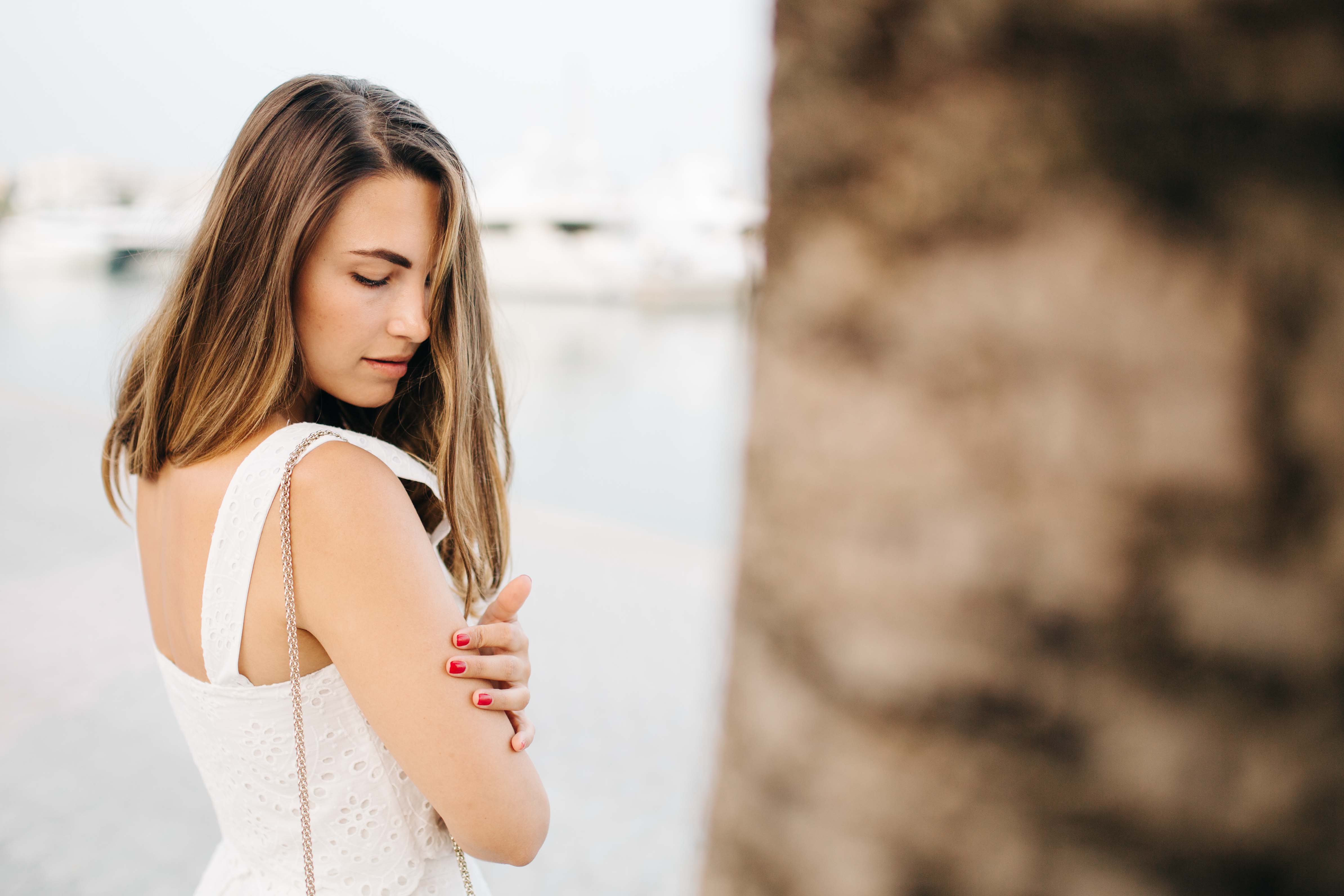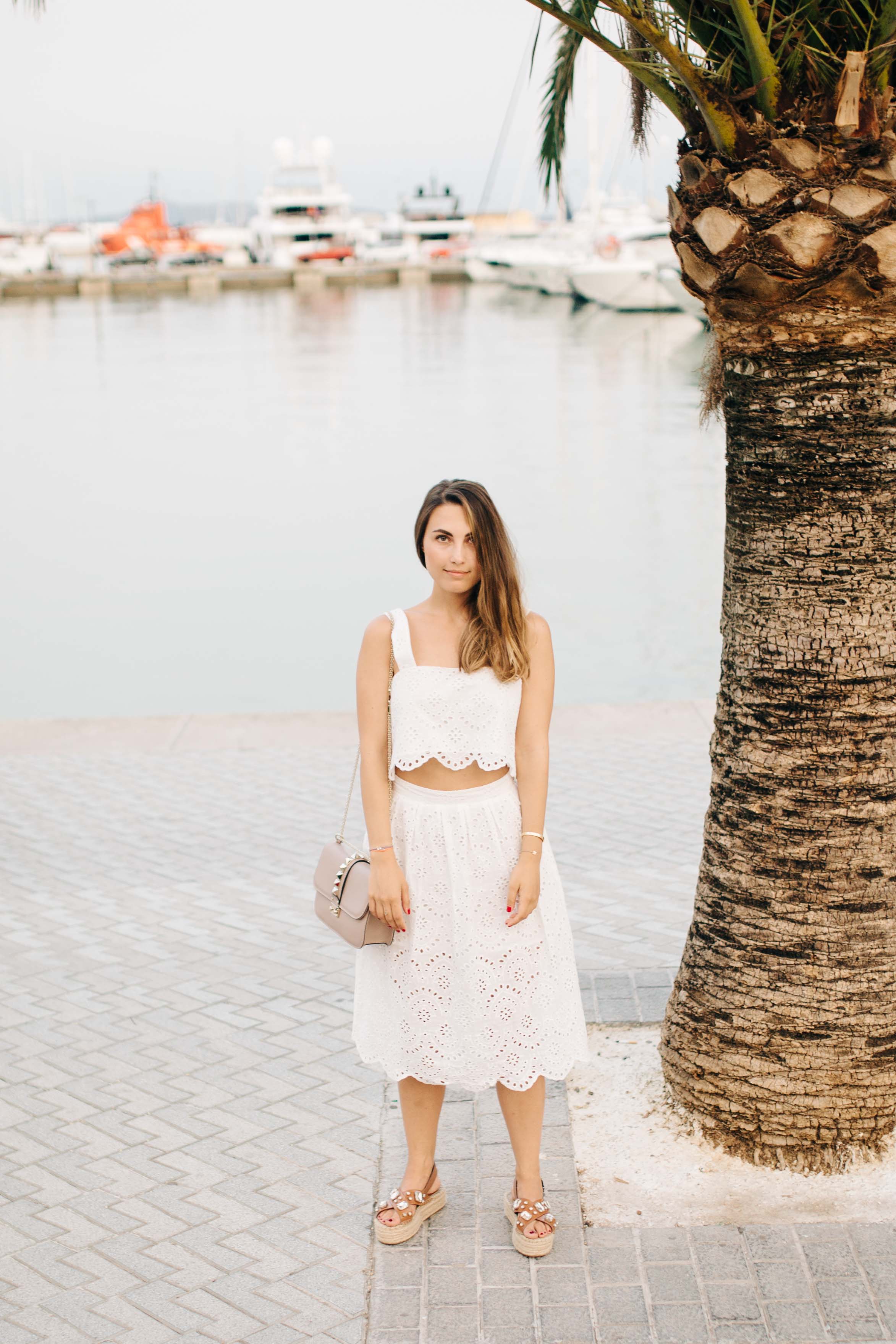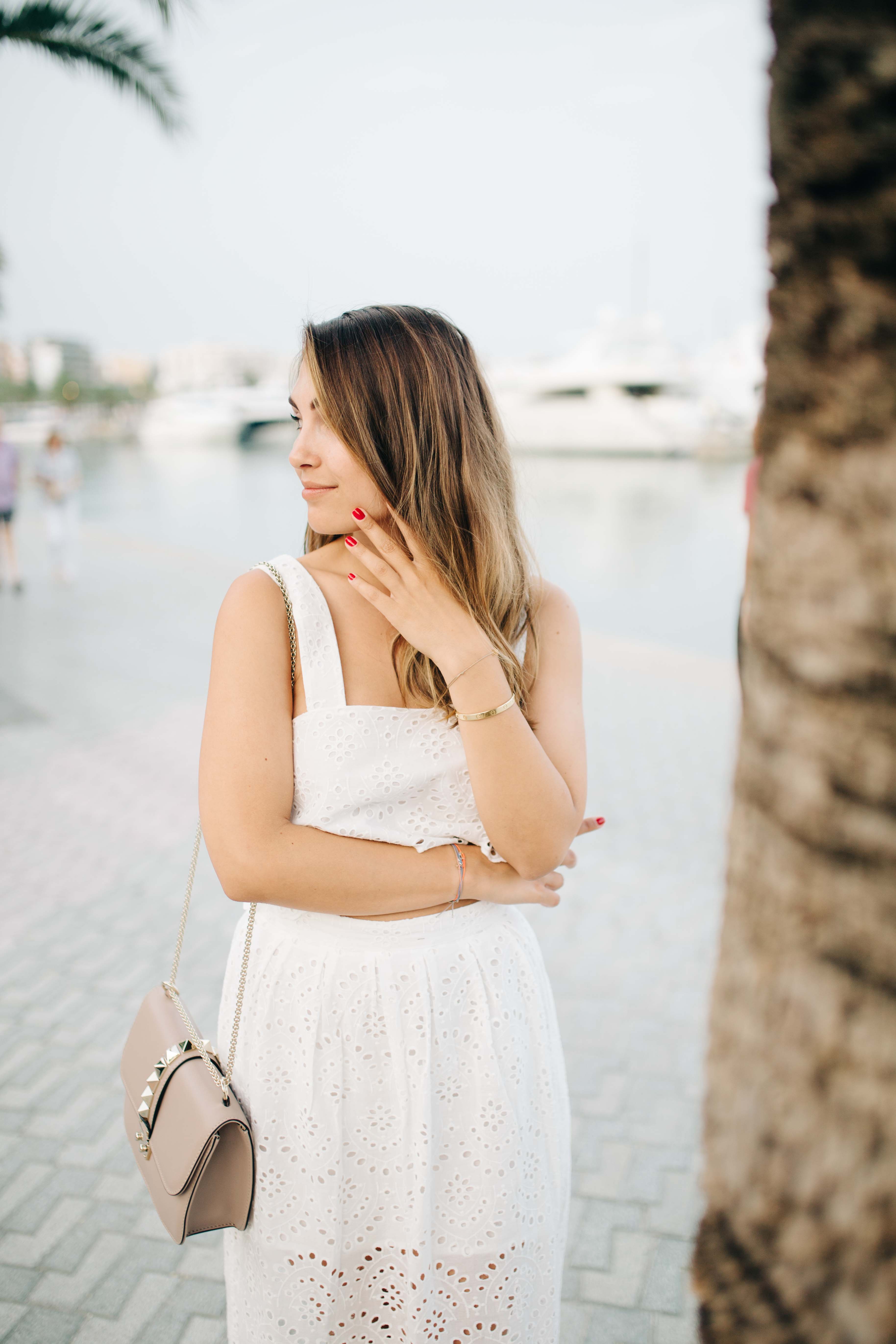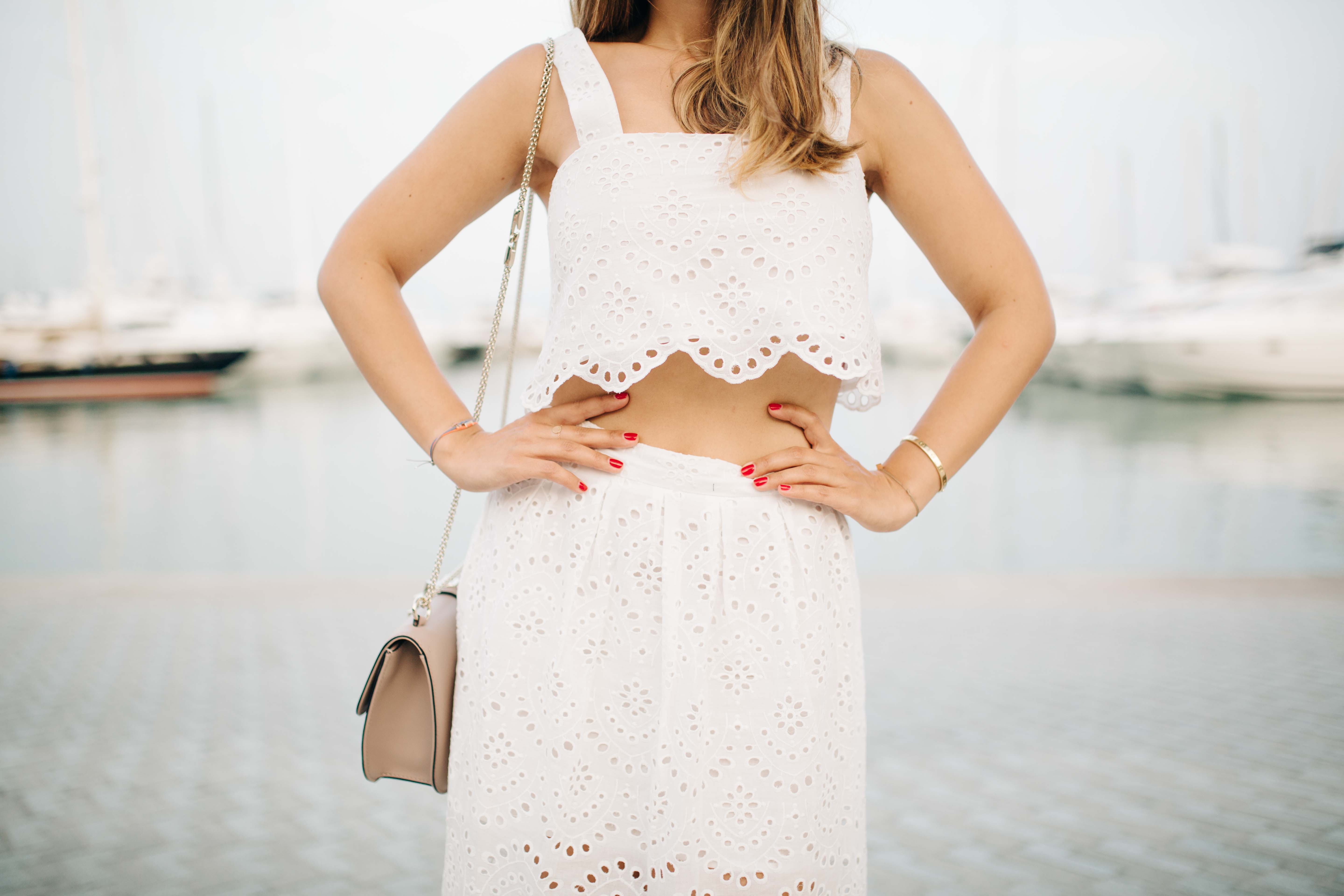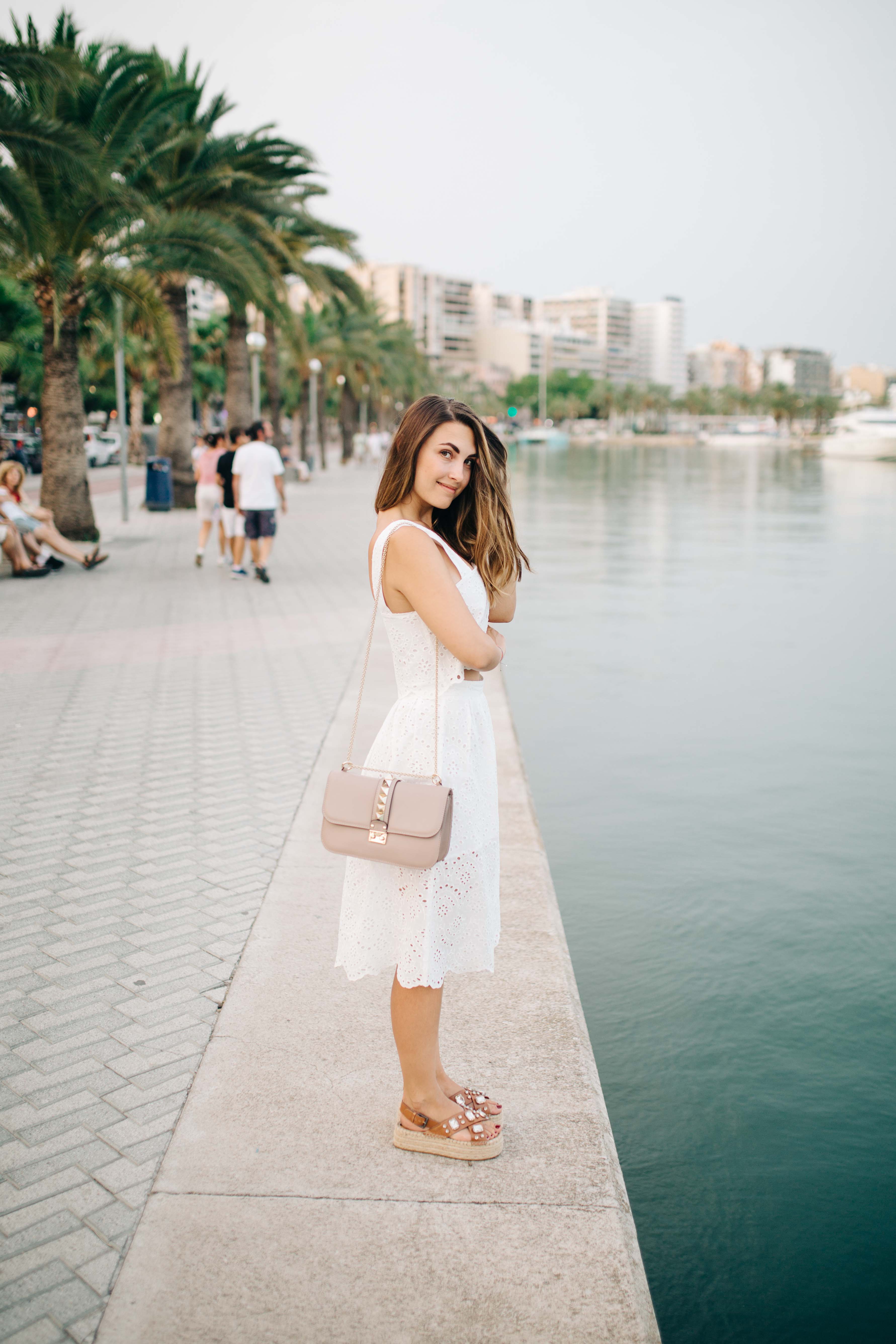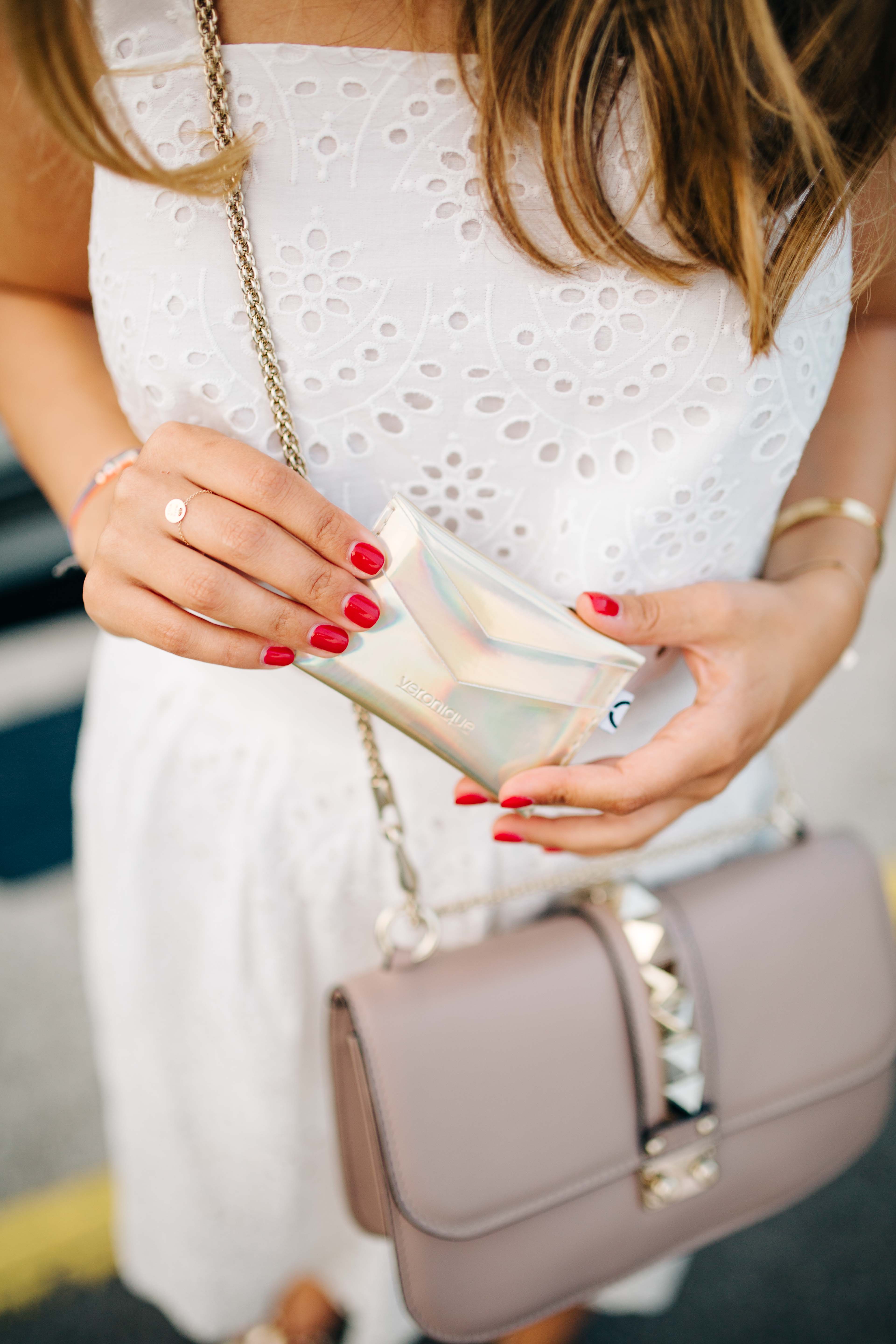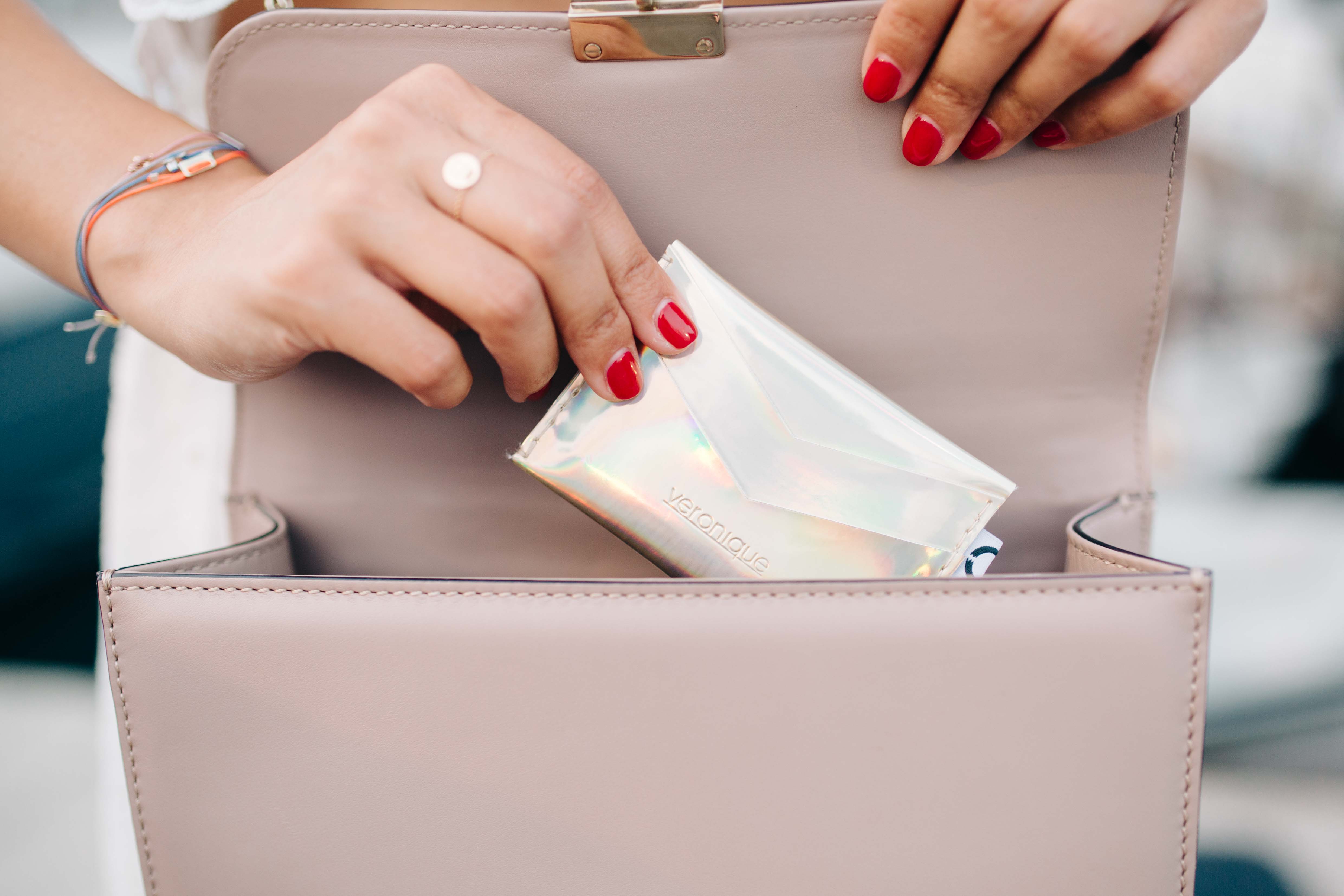 ---
Wearing:
NA-KD – embroidery  top and skirt (sold out, but similar top and skirt)
STRADIVARIUS – platfrom sandals (from last year, but similar this year)
VALENTINO – bag
VERONIQUE – gold holographic case for business cards