Floral dress
There are girls who just walk into a store, see a dress they like, know their size and buy it. And then there's me, who chases down a dress for weeks. Here's my odyssey with this floral Zara dress:
I first spotted the dress during my holidays in Mallorca (btw: if you're ever in Palma – check out the amazing ZARA store there). With temperatures at around 30°C in mid July I decided it was not time to buy a long sleeved black dress. Back at home a few weeks later I saw the dress again and decided to give it a try. Of course my size was sold out and I thought I'll just order it online. Who would have thought this dress was going to be so popular that it was sold out right away though! Thanks to Zara's amazing notify-me-when-back-in-stock service, I got the notification that the dress was available again. By the time I got to check my mails the next morning the dress was sold out again. I then told myself maybe it just shouldn't be and got the dress off my mind. This worked out fine until one of my favorite girls wore this exact dress and just looked stunning in it. Right then the cravings for the dress were back in full force.
Talking about my frustration during a coffee break with my girls at work, one of them said they saw the dress at Zara the other day. So, of course I headed over to Zara to try my luck. Very disappointing, I had to find out my size was sold out again. I think the lovely shop assistant felt sorry for me and told me that they were expecting the dress to be re-stocked the following week, and that she'd put one aside for me. No sooner said then done: The dress is now mine and has become a favorite already!
Now, writing this pathetic story, I'm actually a bit worried about myself. Should I maybe consider signing up for a self-help group? "Hi, my name is Nina and I get obsessed over dresses." Please tell me I'm not the only one out there facing this problem?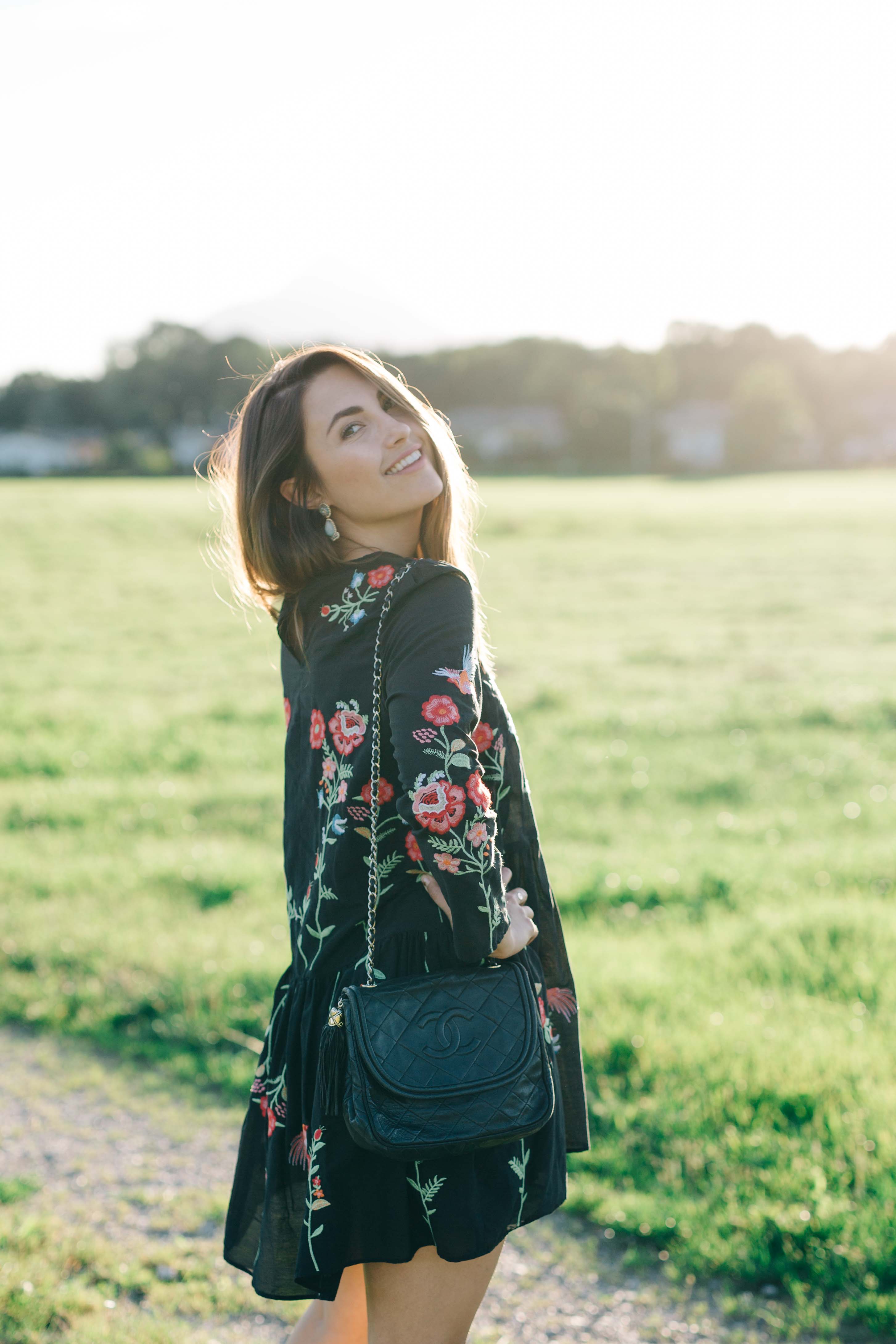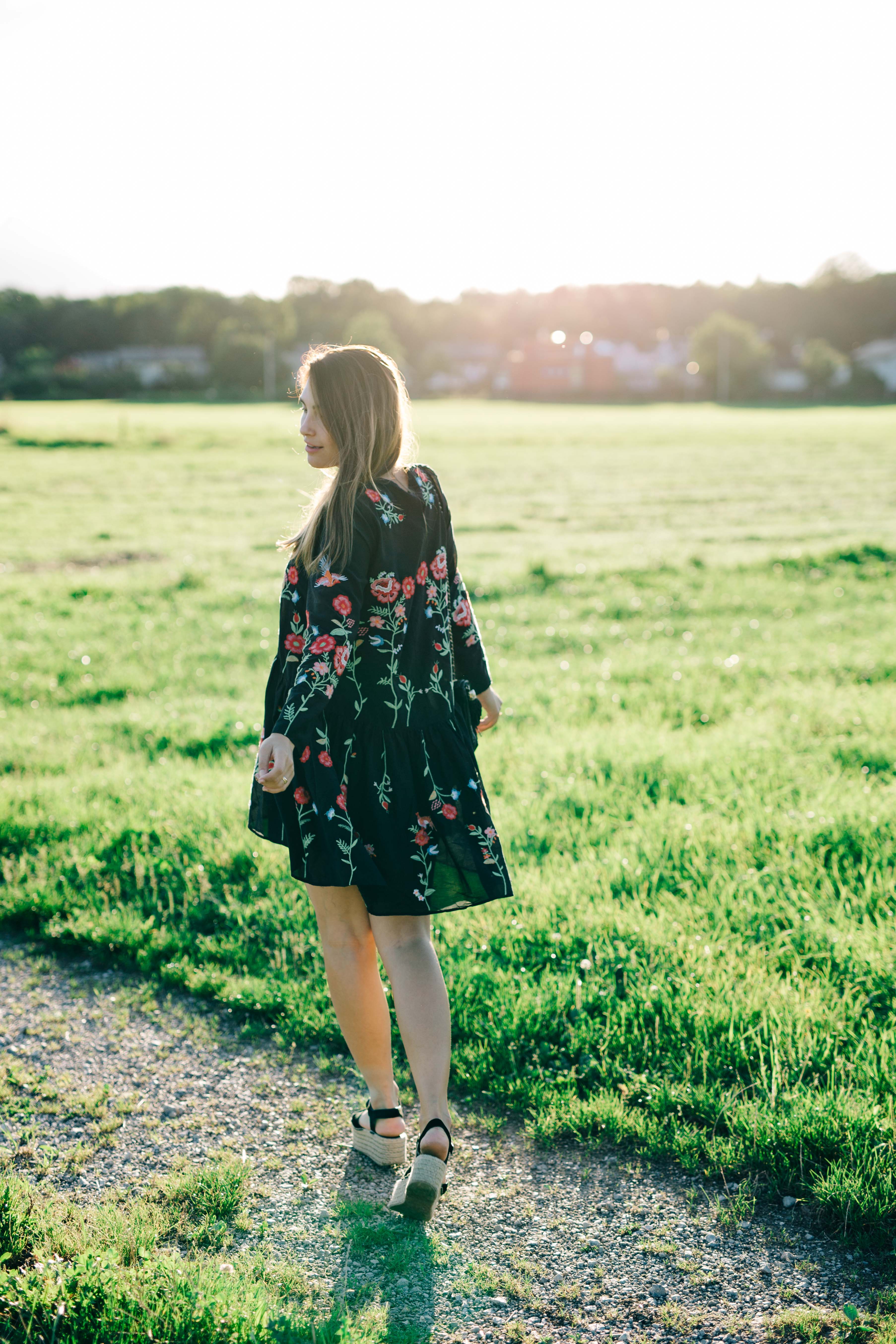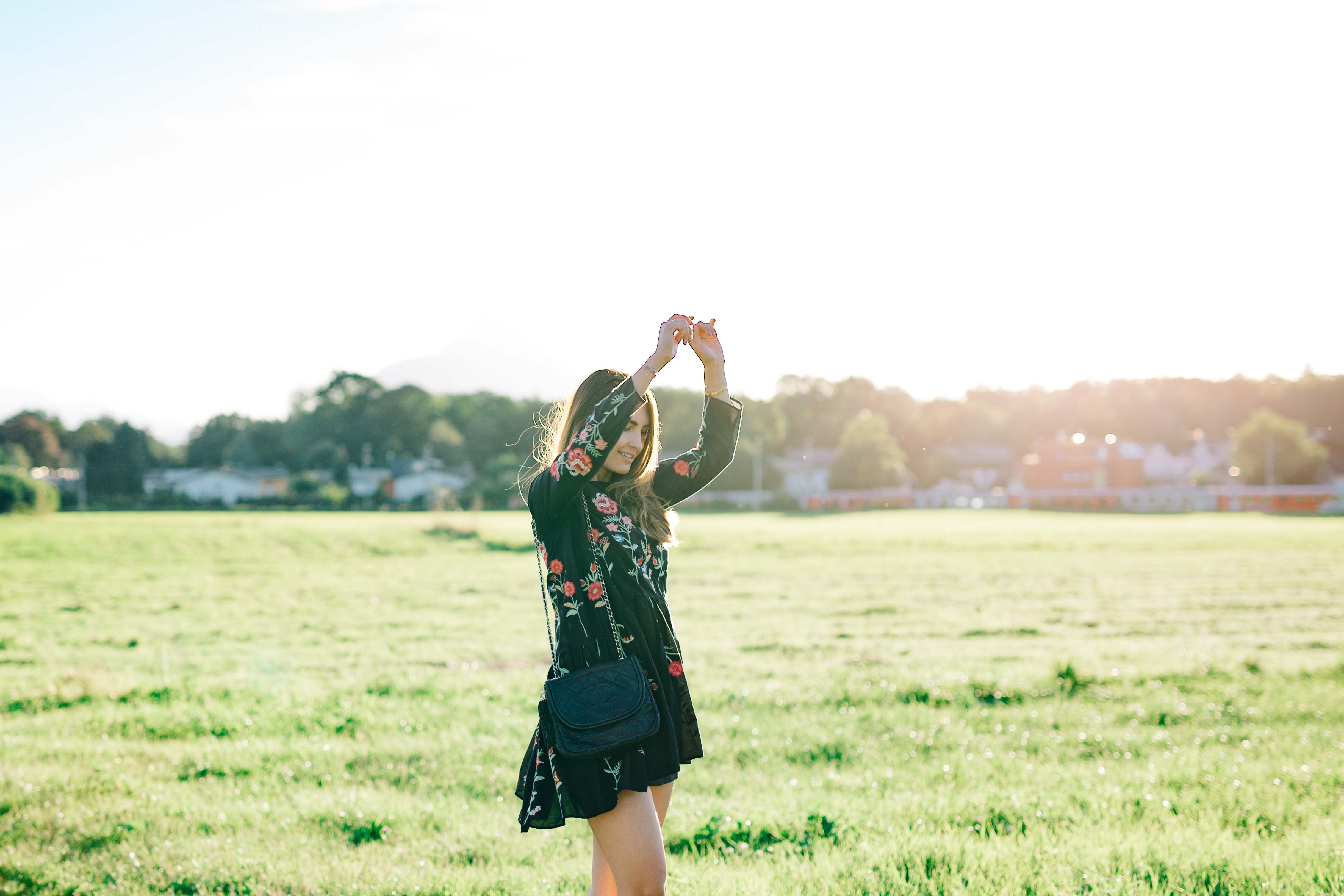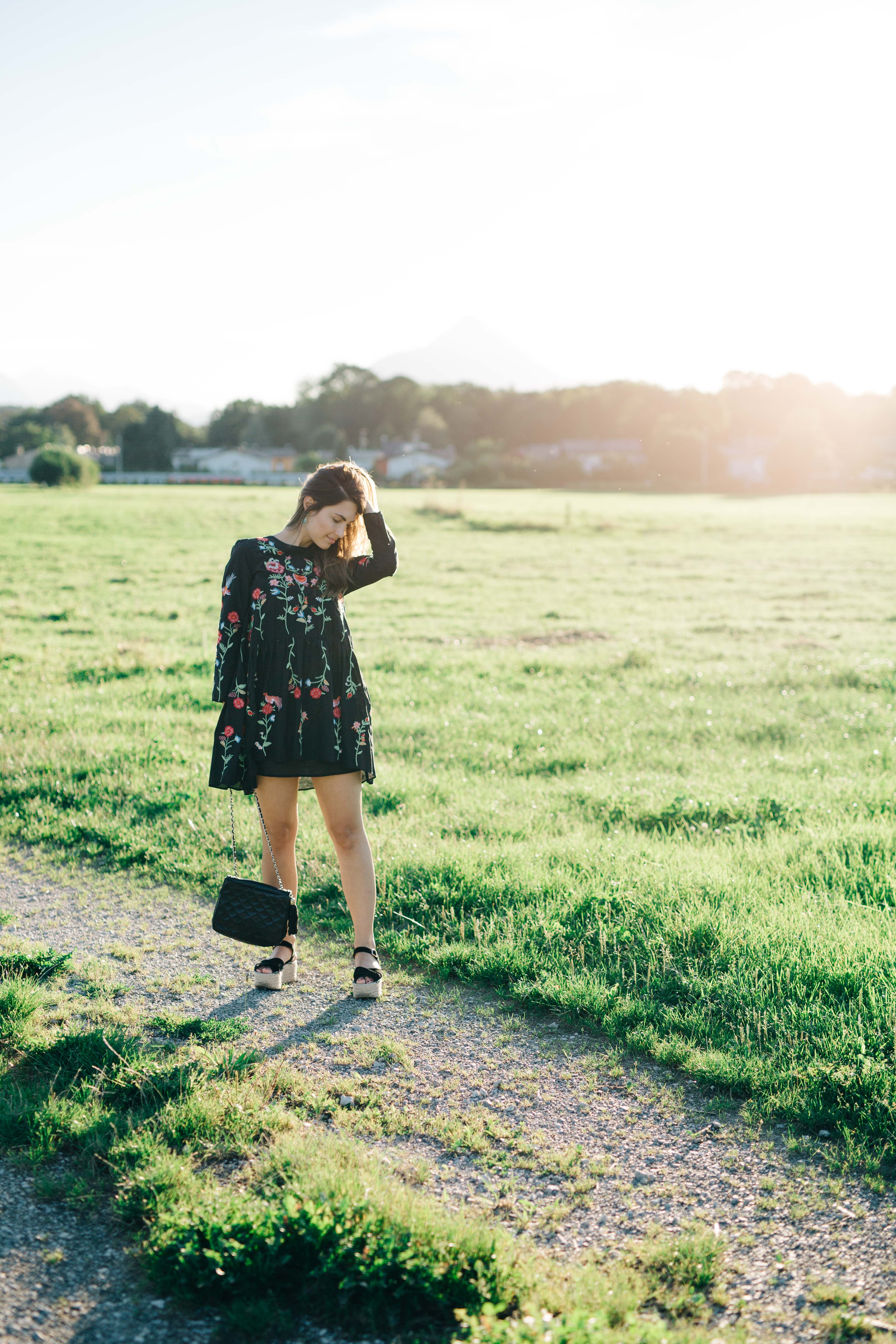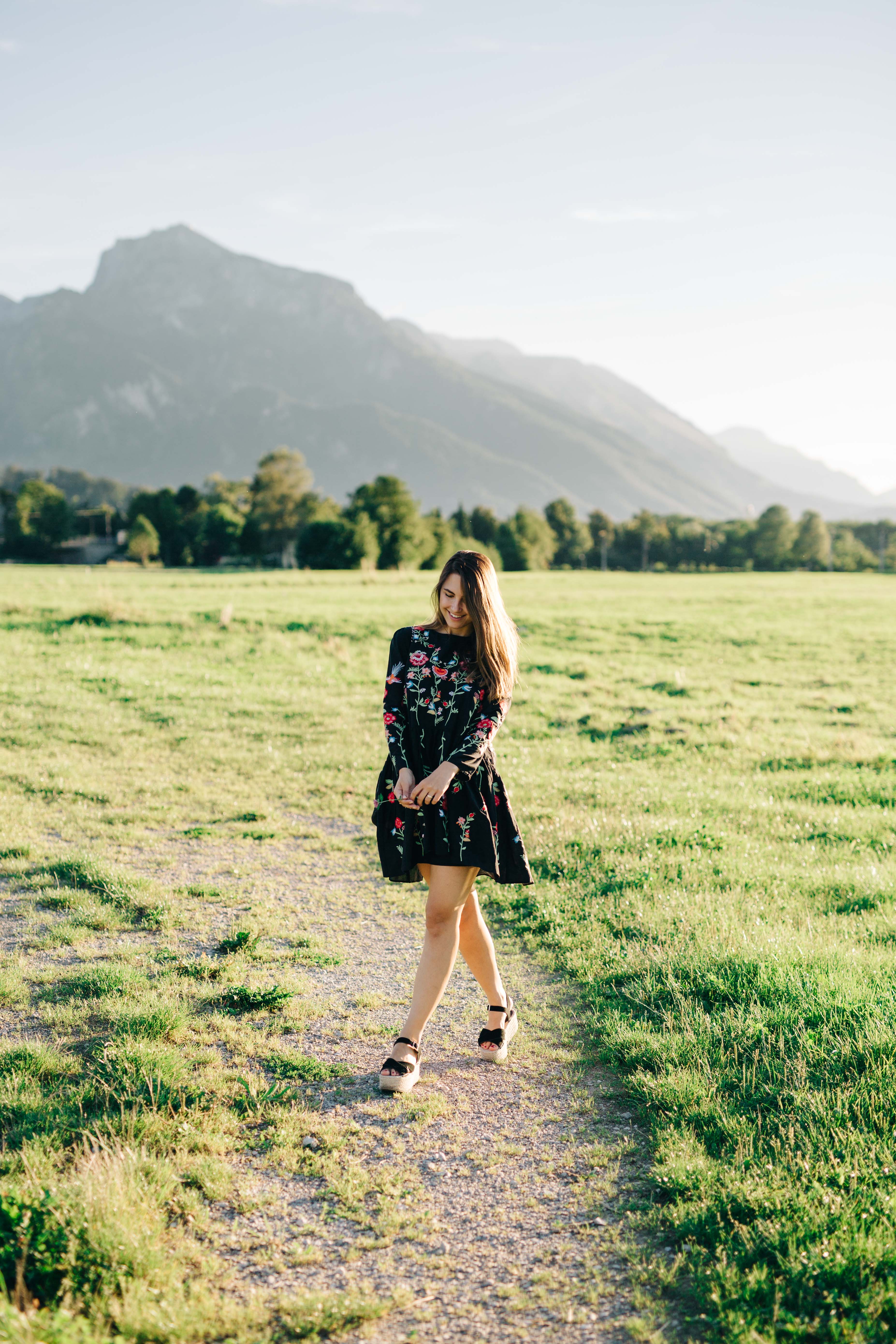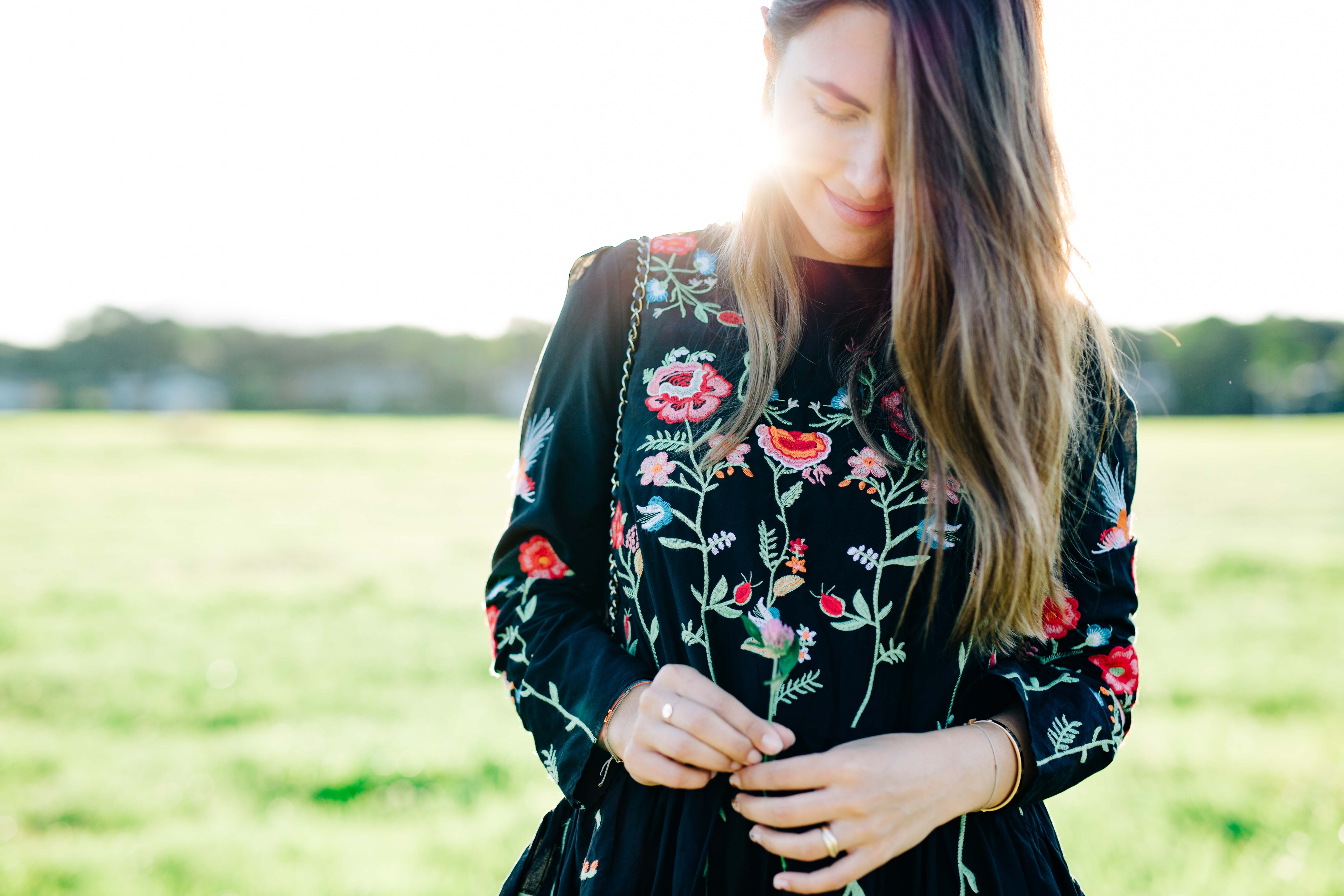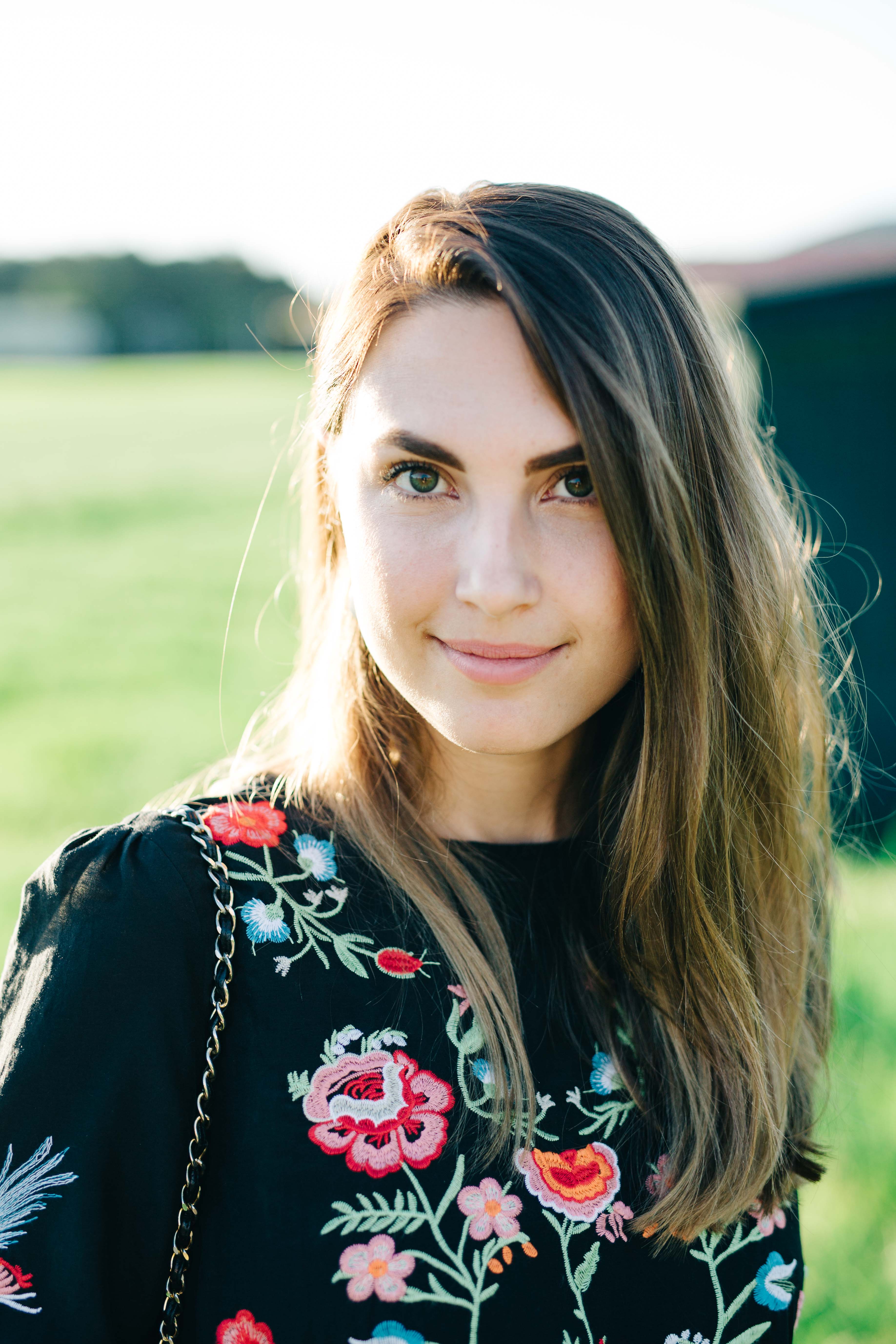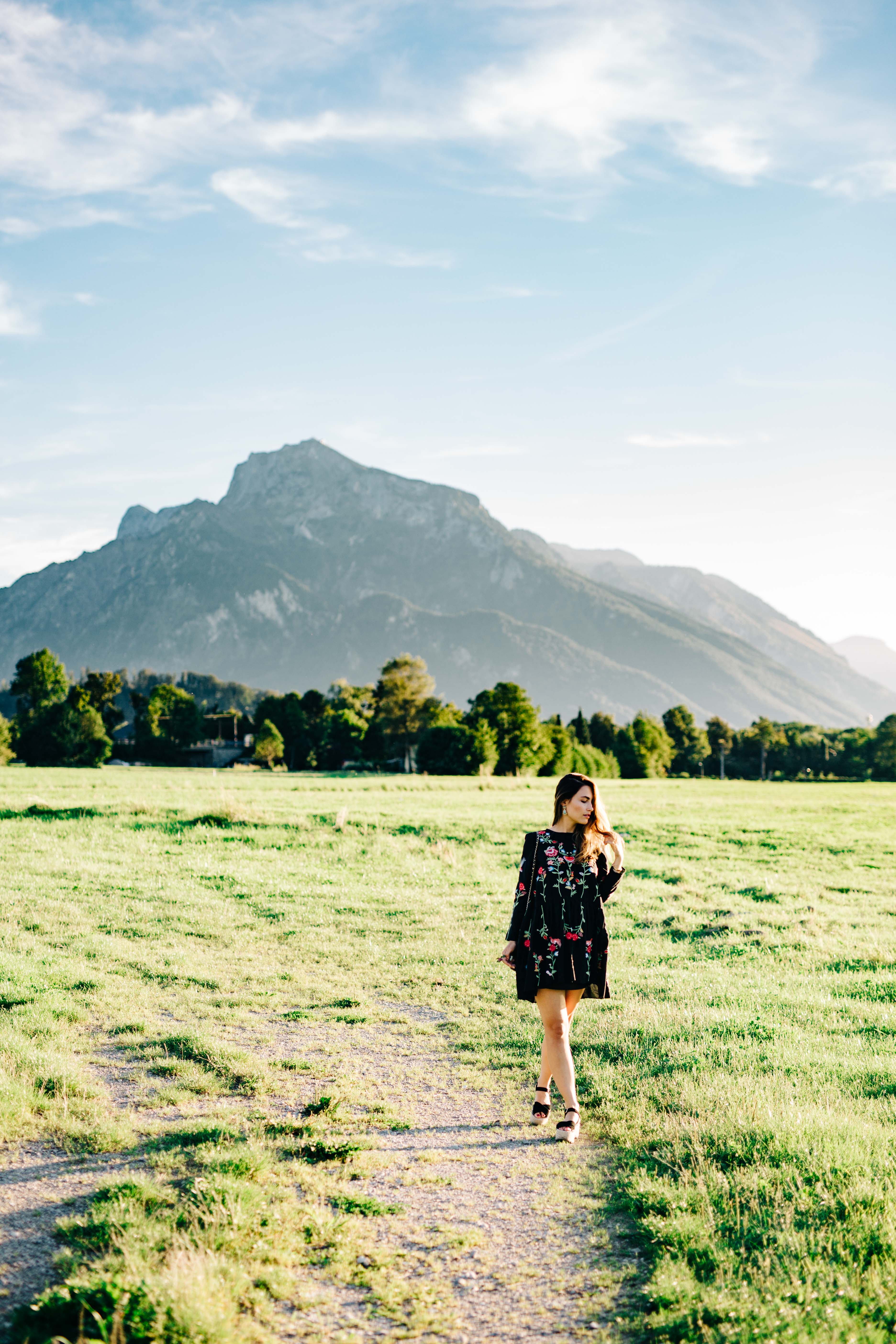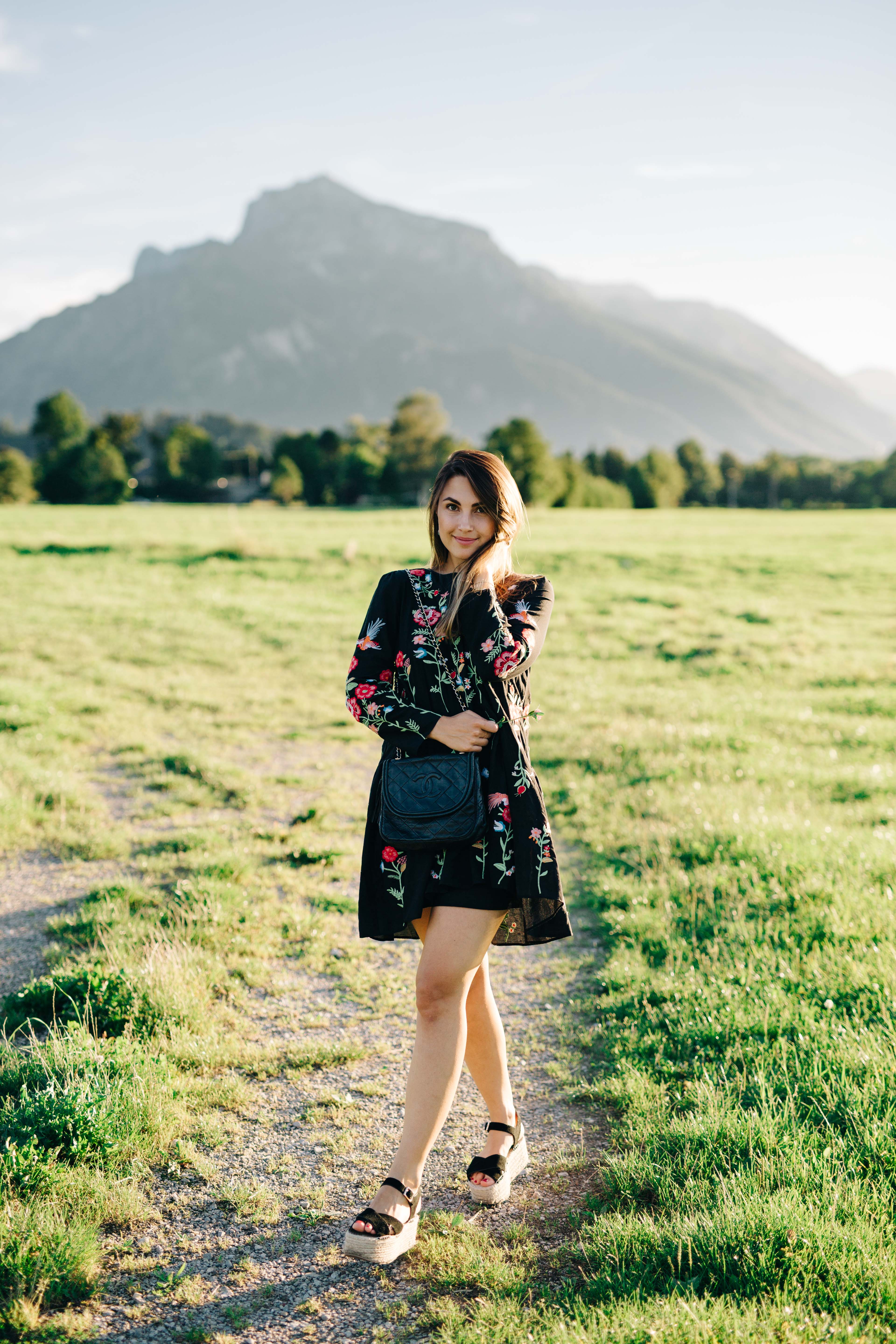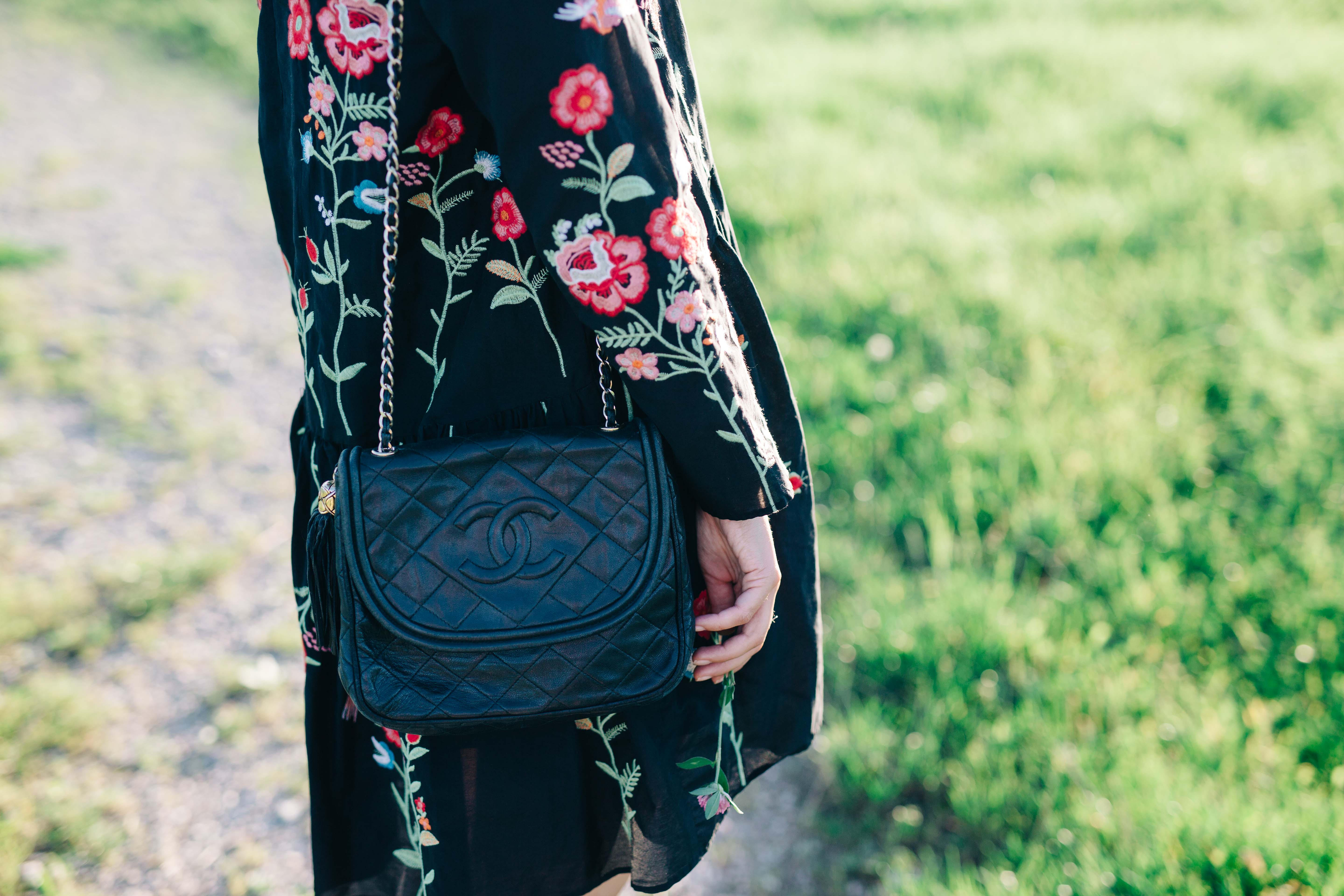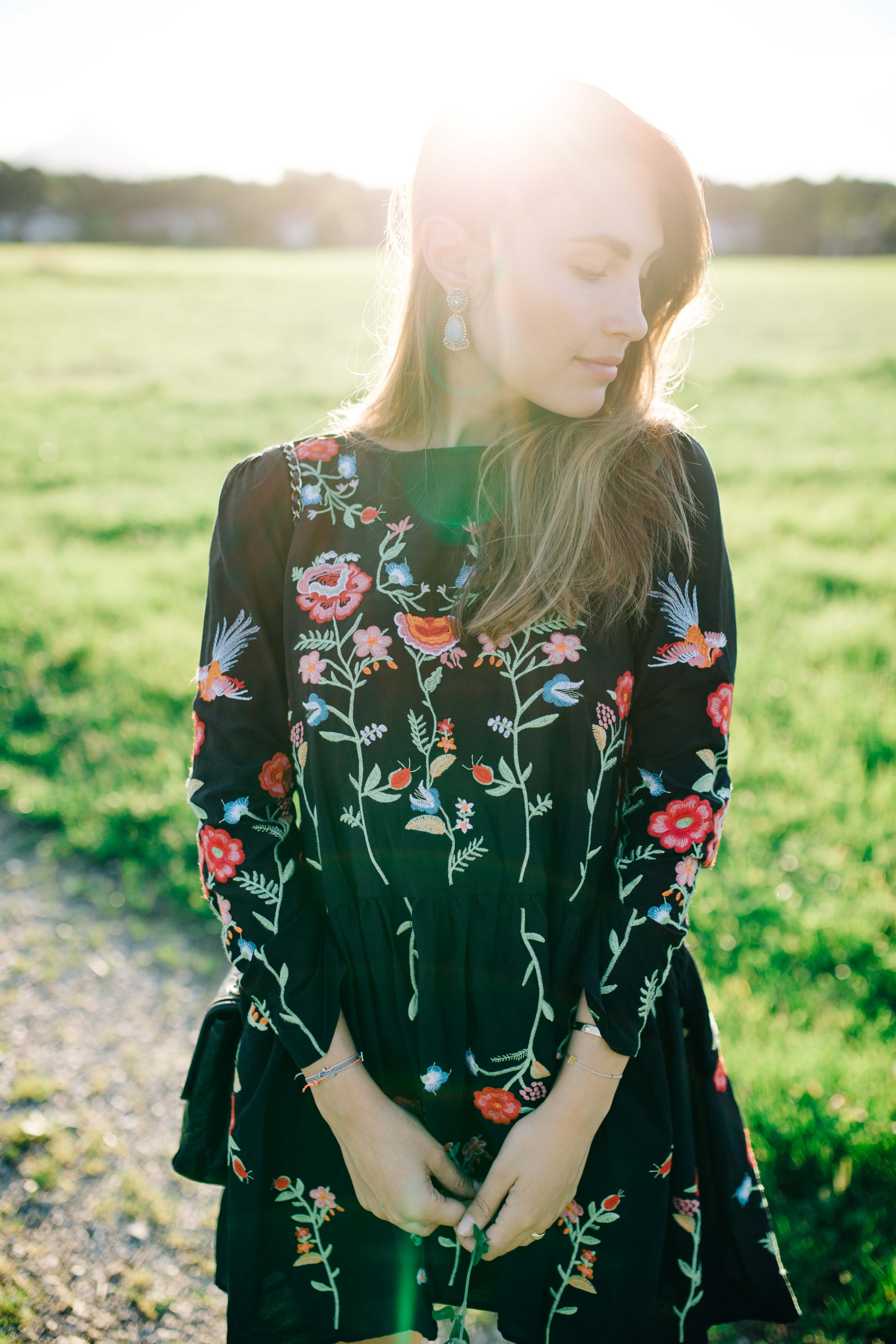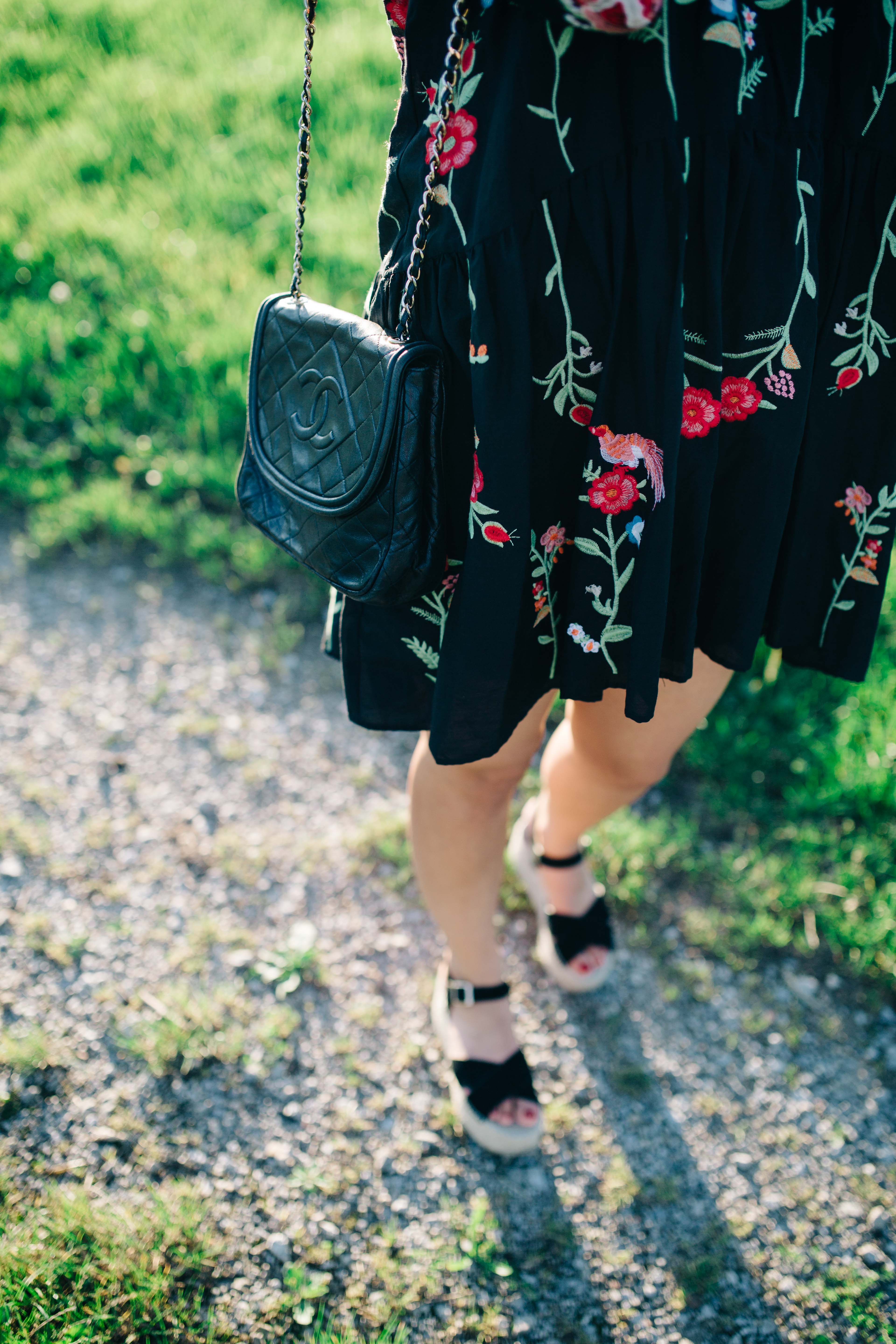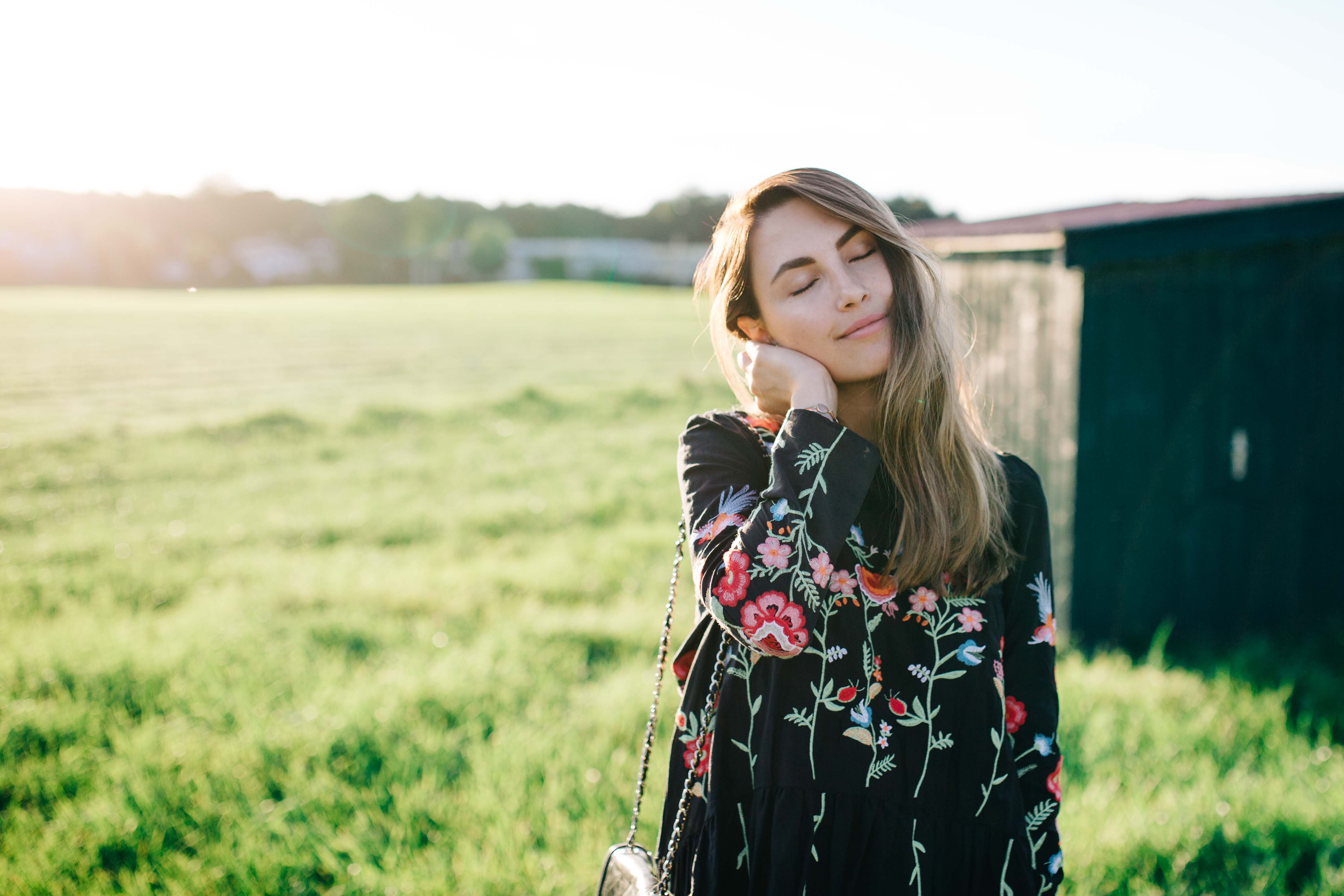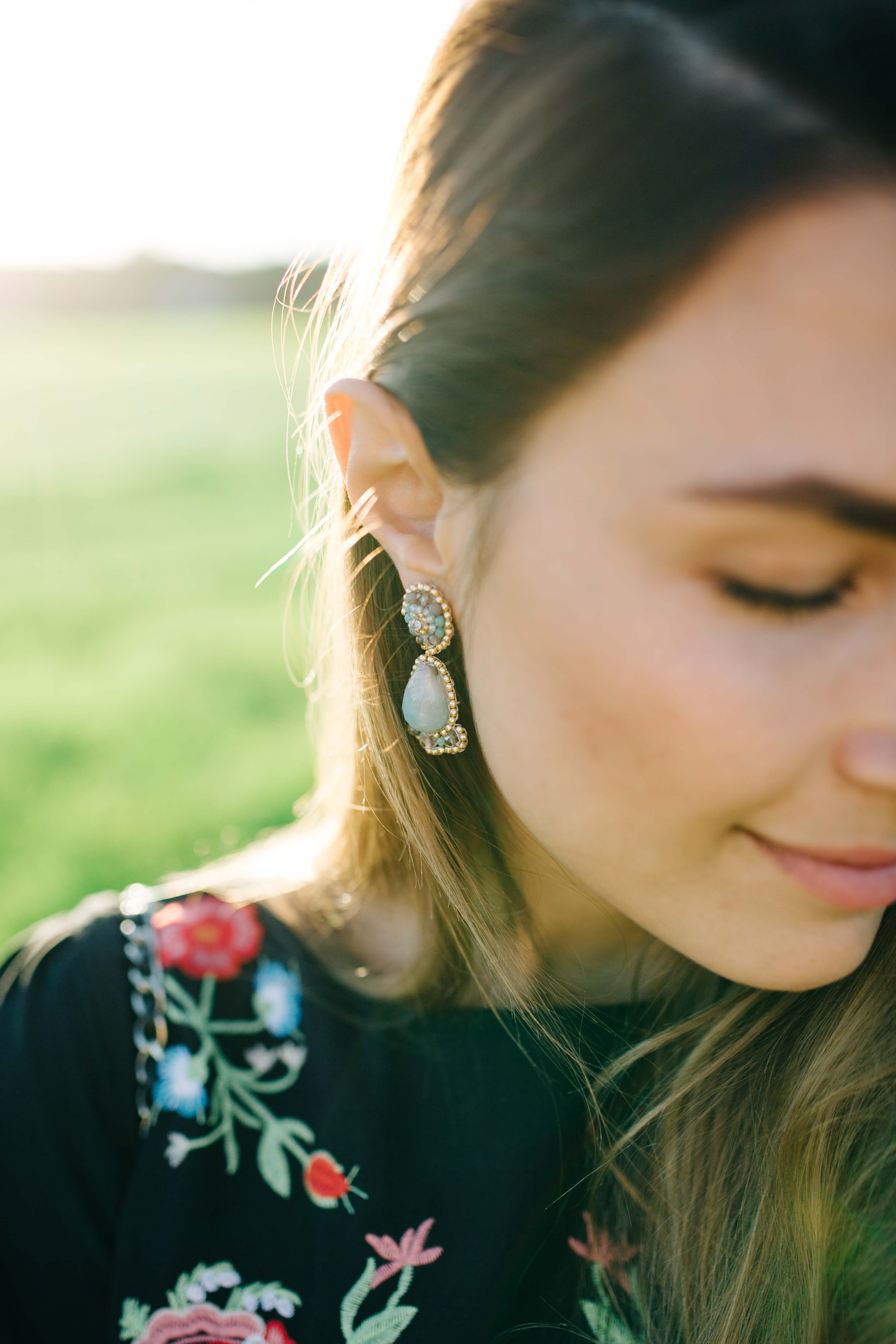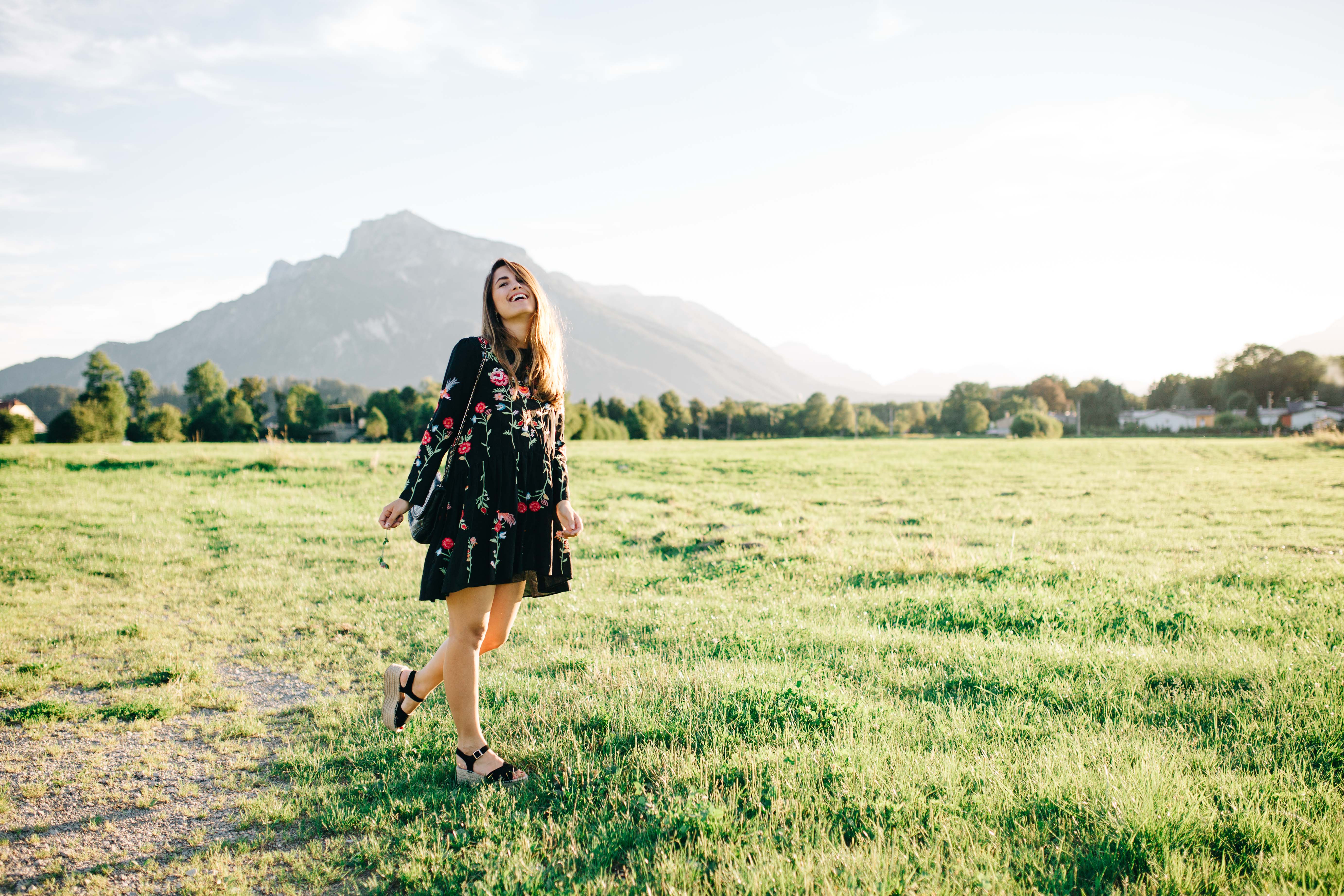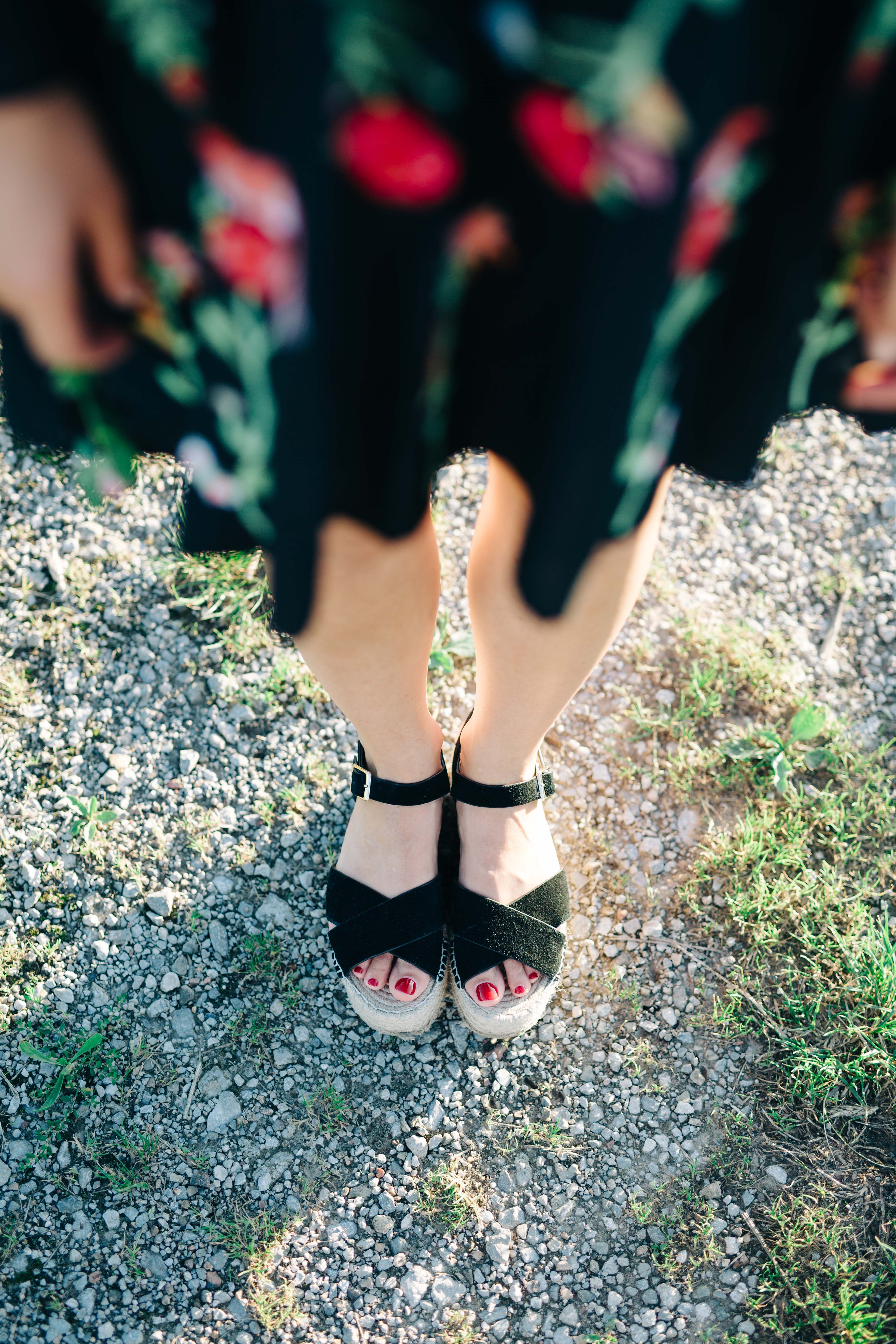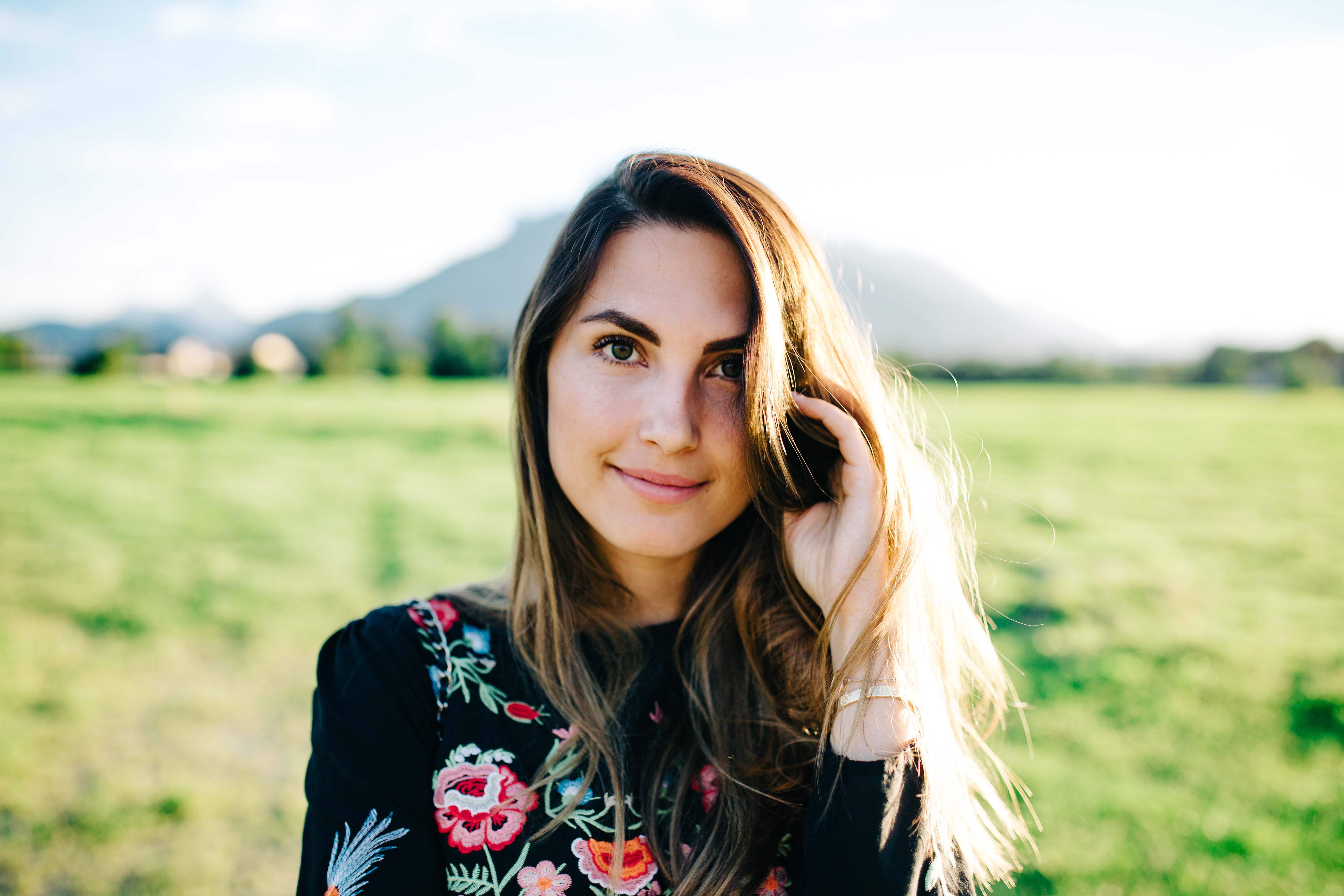 ---
Wearing:
ZARA – floral dress (sold out again, hell no)
TOPSHOP – platform sandals (on sale, yay!)
MASCHALINA – Queen Victoria Eugenia Earrings
CHANEL – vintage bag
PHOTO CREDIT – Patrick