One Dirndl, Three Styles
Oktoberfest, "Kirchtage" and all those traditional austrian and bavarian festivities are just around the corner, so let's talk about what to wear, shall we? The Dirndl. As I already told you in this post, a great option to make the most out of your Dirndl is to get various aprons for it. This way you can create different looks easily and match your outfit perfectly to the occasion. For example, if you're wearing it at a traditional "Kirchtag" (austrian word for fair) you might want to style it in a casual way and would rather choose a linen or cotton apron so you are all prepared to jump on the mary-go-round and don't have to worry about beer stains. When it comes to more festive events, you'd probably want to add a little glamour to it and go for a silk apron.
For those of you who follow along on Instagram, you already noticed I've been wearing it a lot this summer. In fact, I've been wearing it so much that I'm actually considering getting another one for autumn and winter. Thus, my excitement was huge when Trachten Forstenlechner reached out and asked me to style different Dirndl looks for fall.
So I'm taking things to the next level today and show you three easy ways to style one Dirndl for different occasions:
---
Style 1: Linen apron x espadrilles x braids
The first style is a casual yet traditional one. The high-necked blouse does not give too much away, which I personally find very appealing. Combined with a linen apron, espadrilles, braided hair and a denim jacket you're good to go to a Kirchtag or any other event like for example the Lederhosendonnerstag.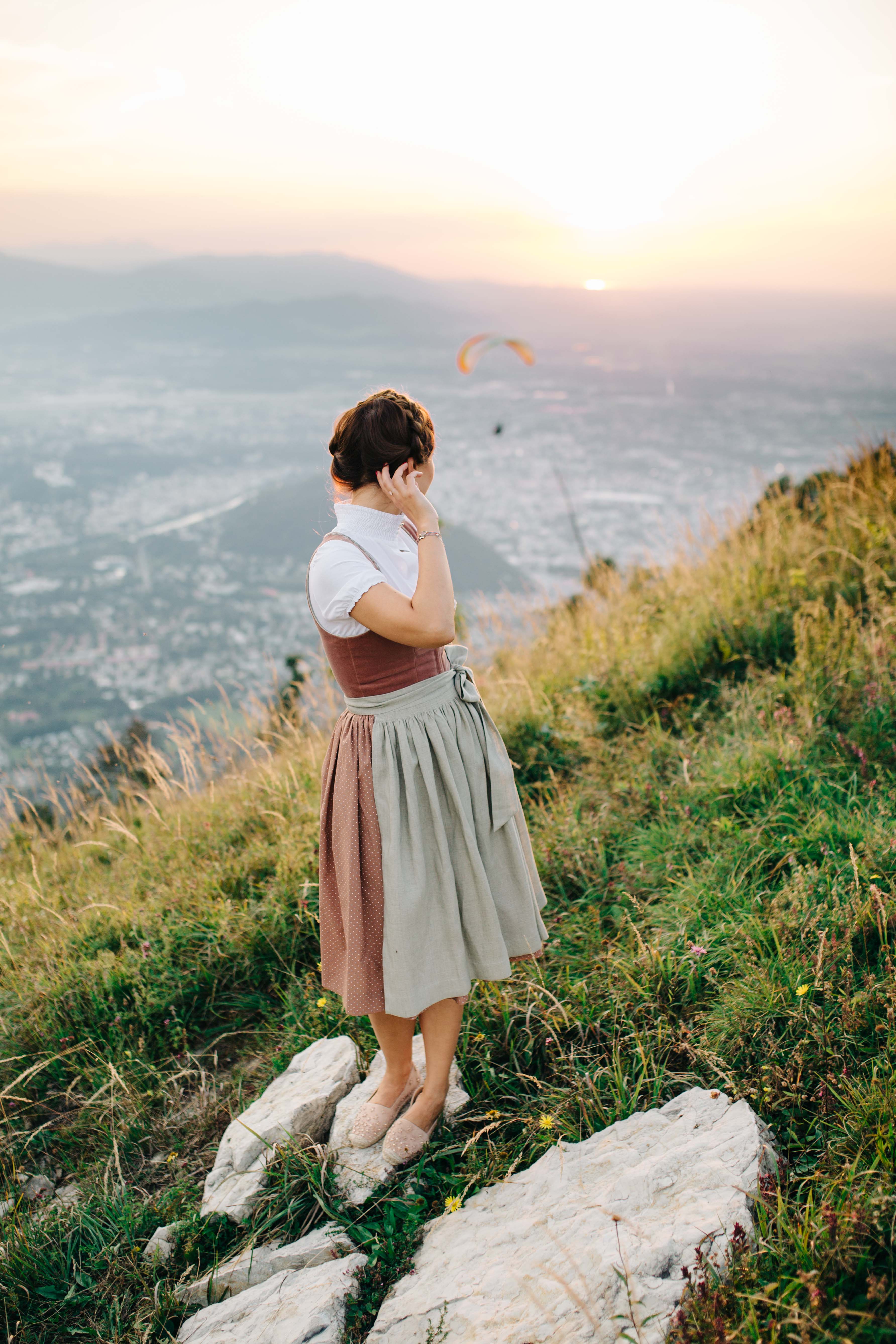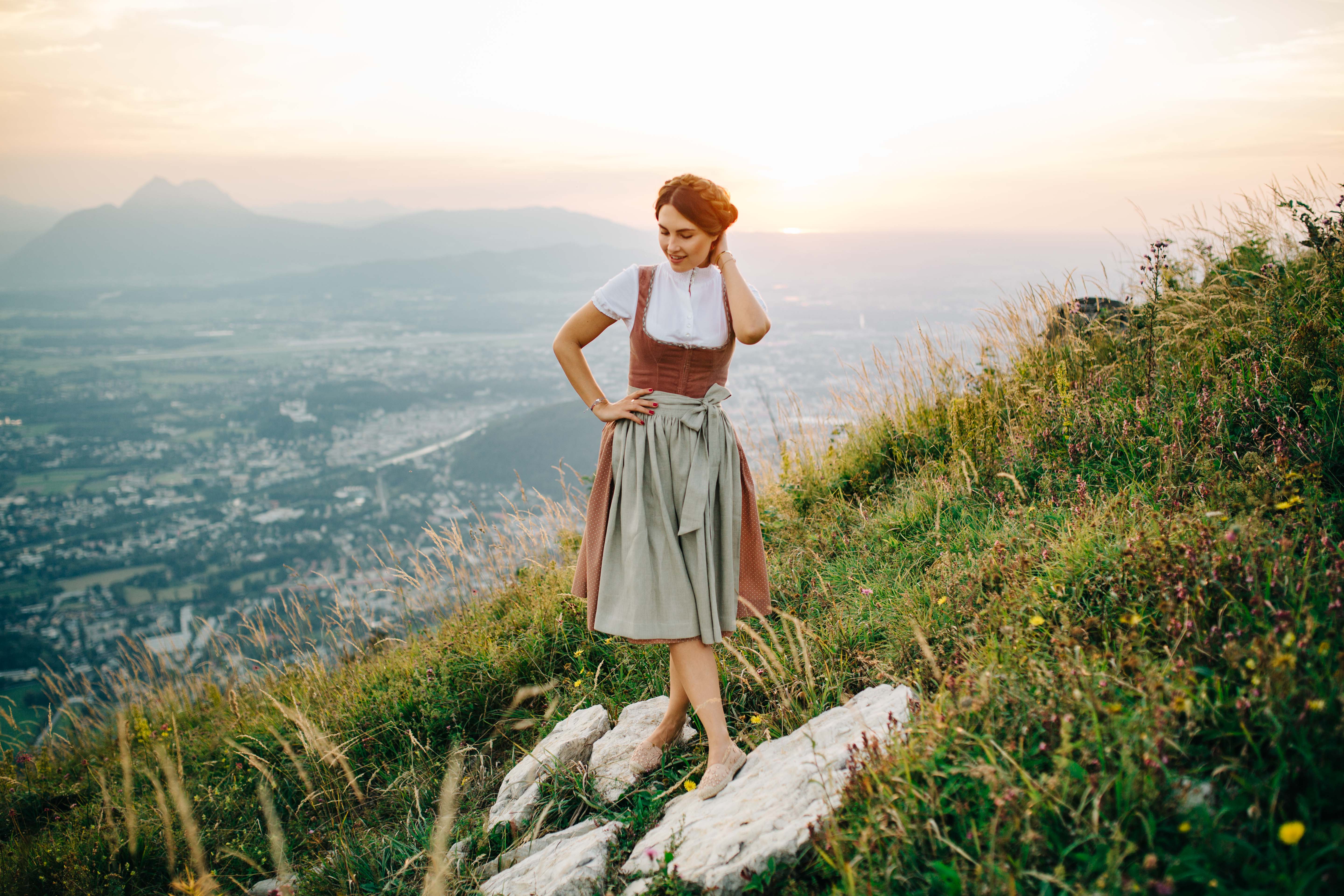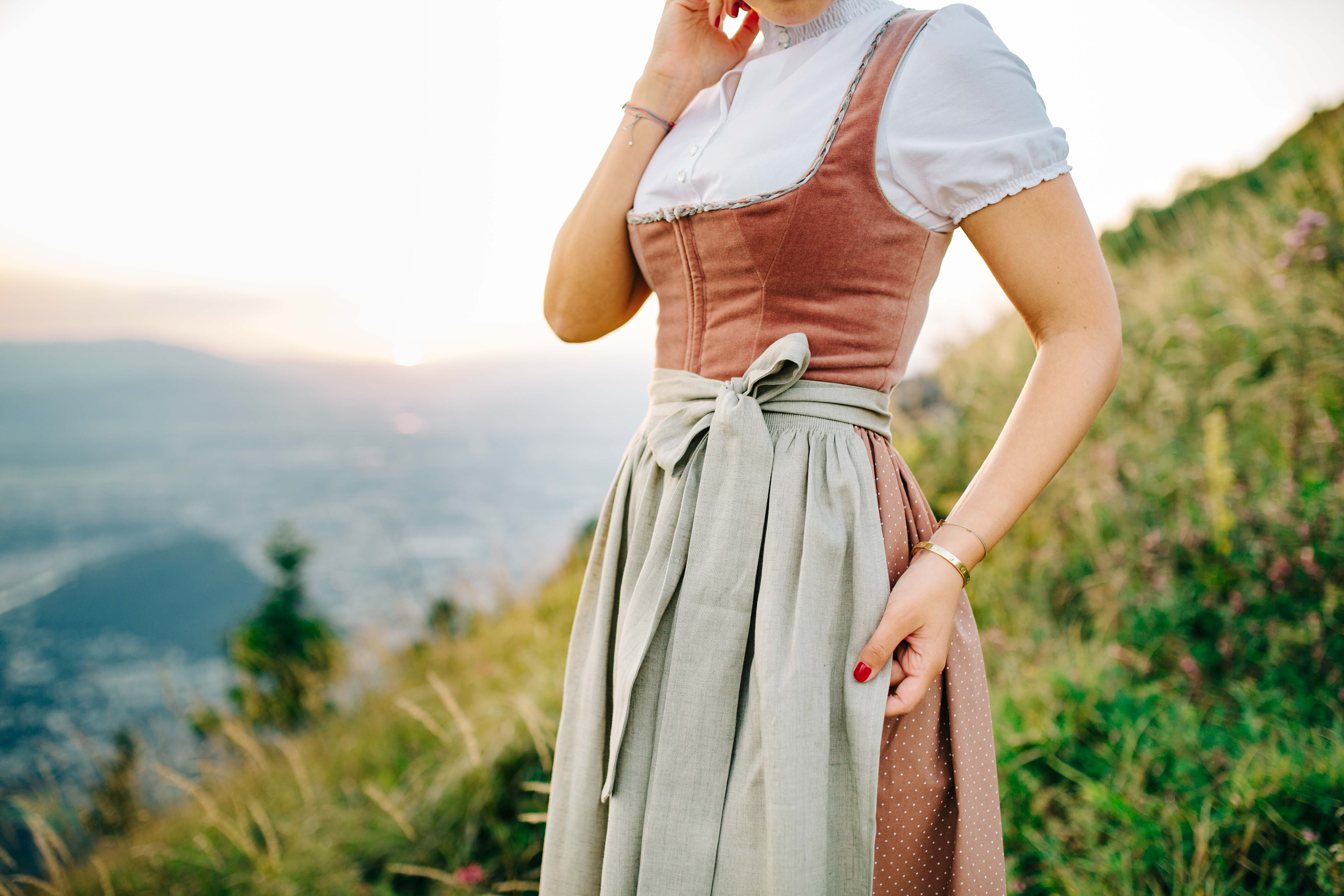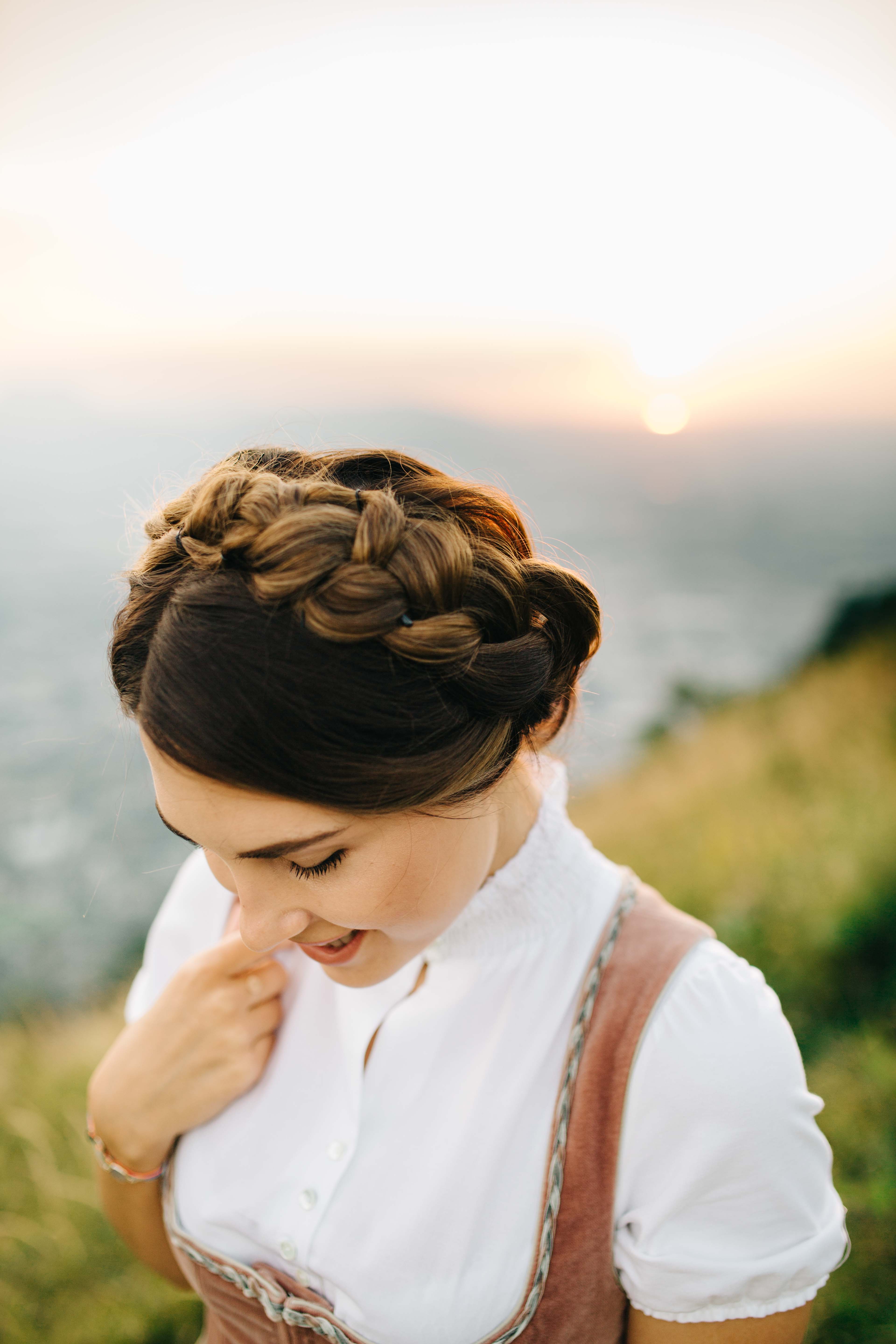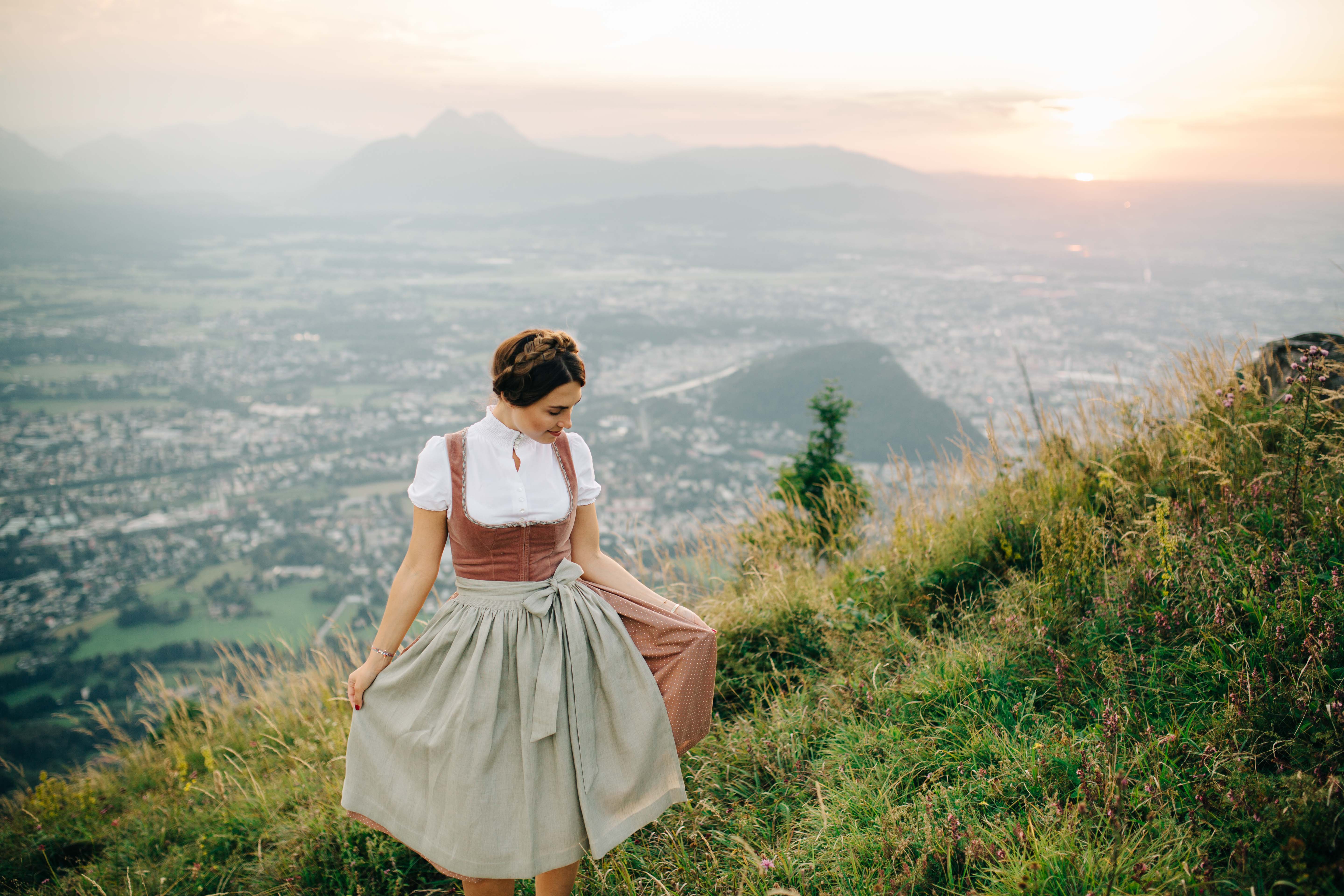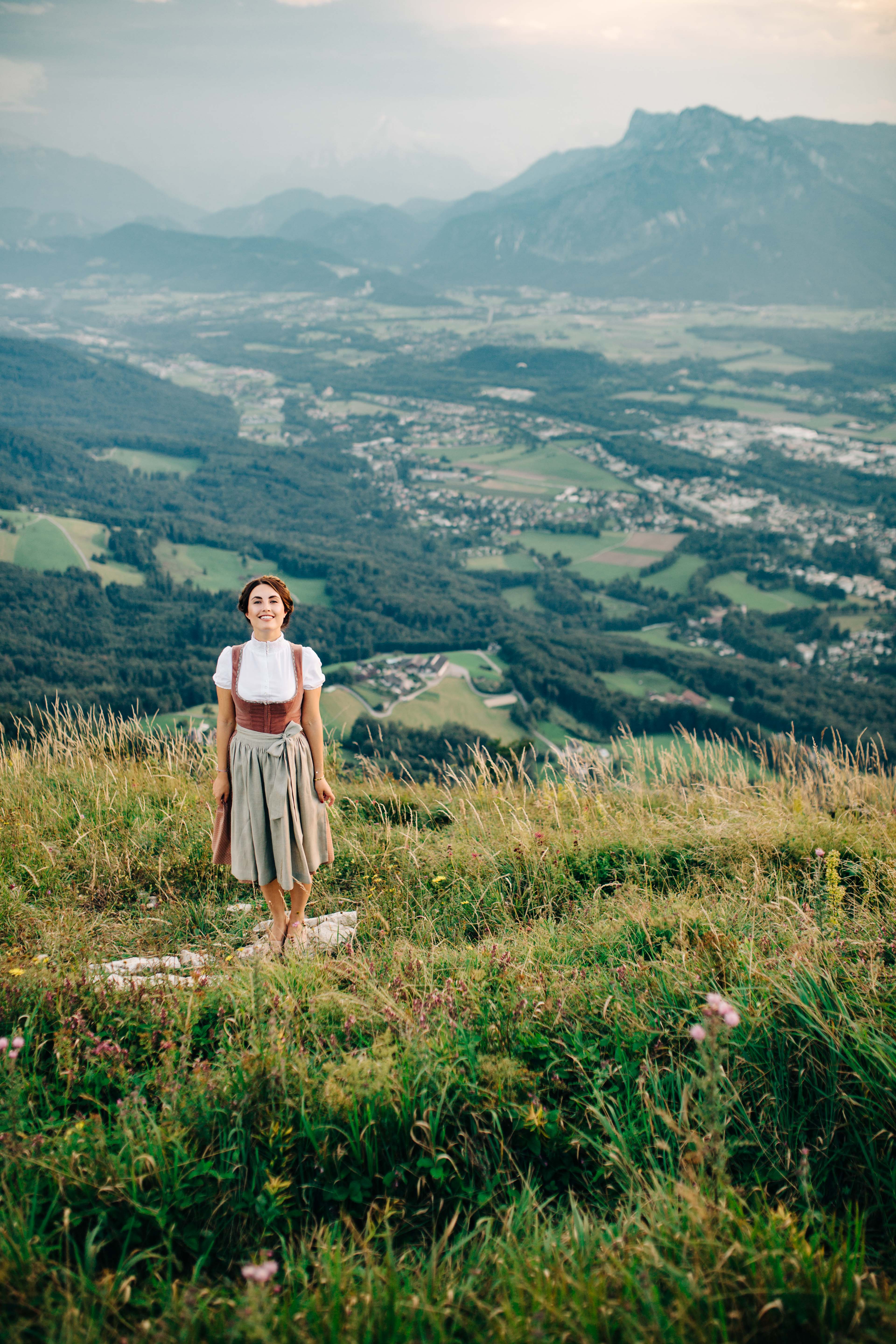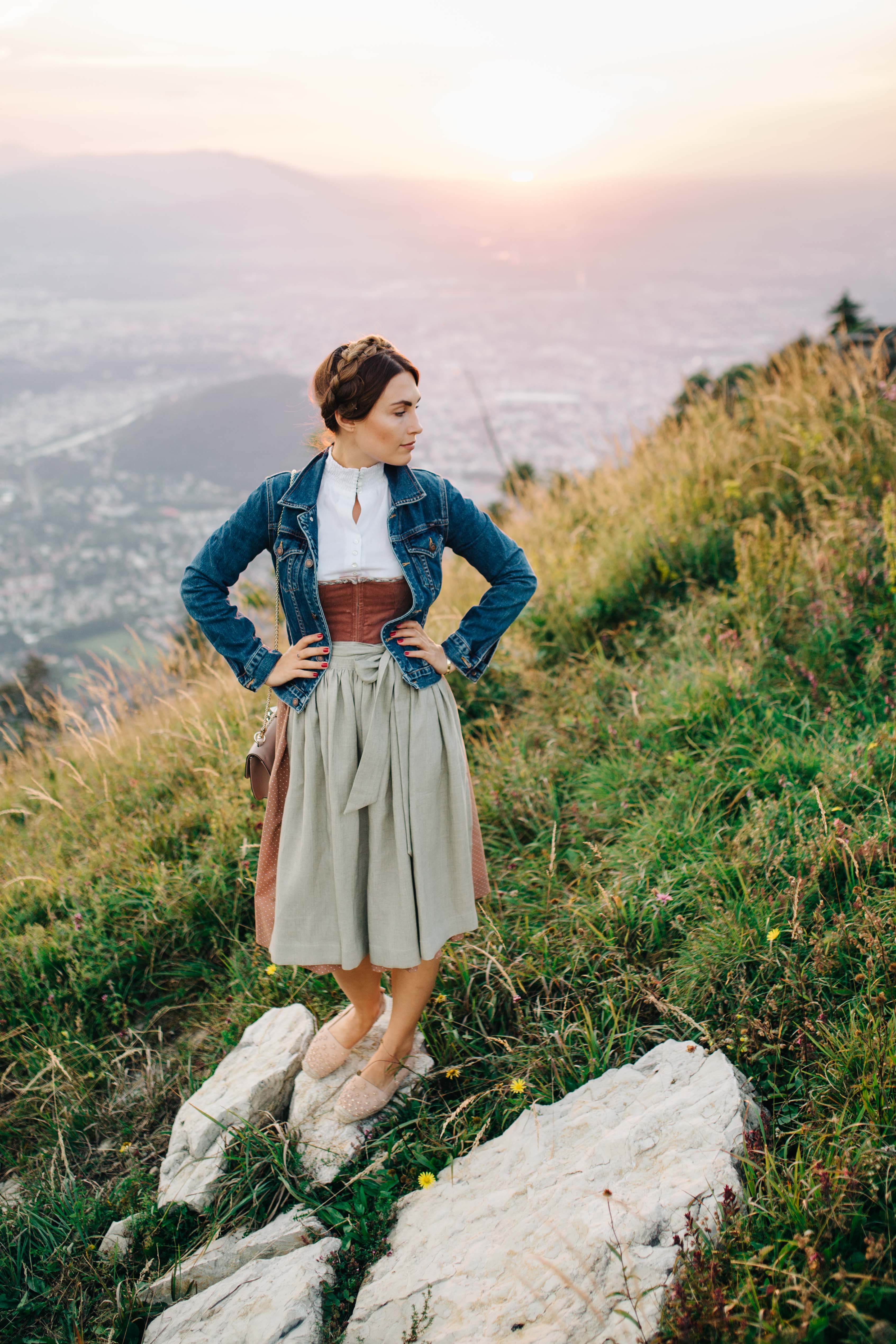 ---
Style 2: Cotton apron x boots x choker
The second look is styled with a classic Dirndl blouse and a matching apron. As it is rather untypical to wear matching aprons to a Dirndl, I particularly love it  because it actually looks more like a normal dress. Paired with some cool boots, a choker and loose hair, the whole looks becomes a bit more sexy instantly. I chose to tune it down with a knitted-wool vest. If you're a hat lover like me, adding one to your Dirndl styling is a fun way to make the look more exciting – and you don't have to bother about any complex hairstyles…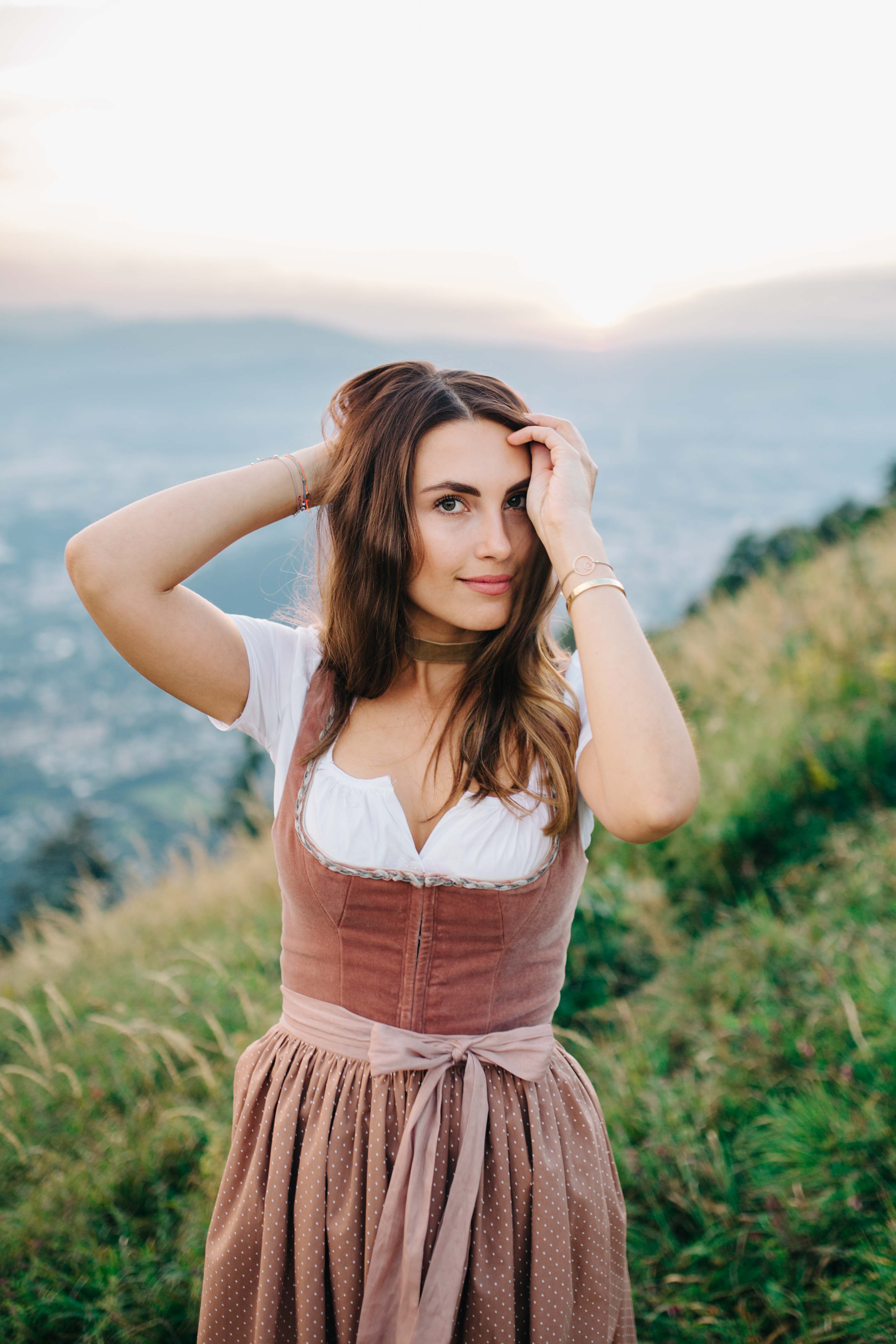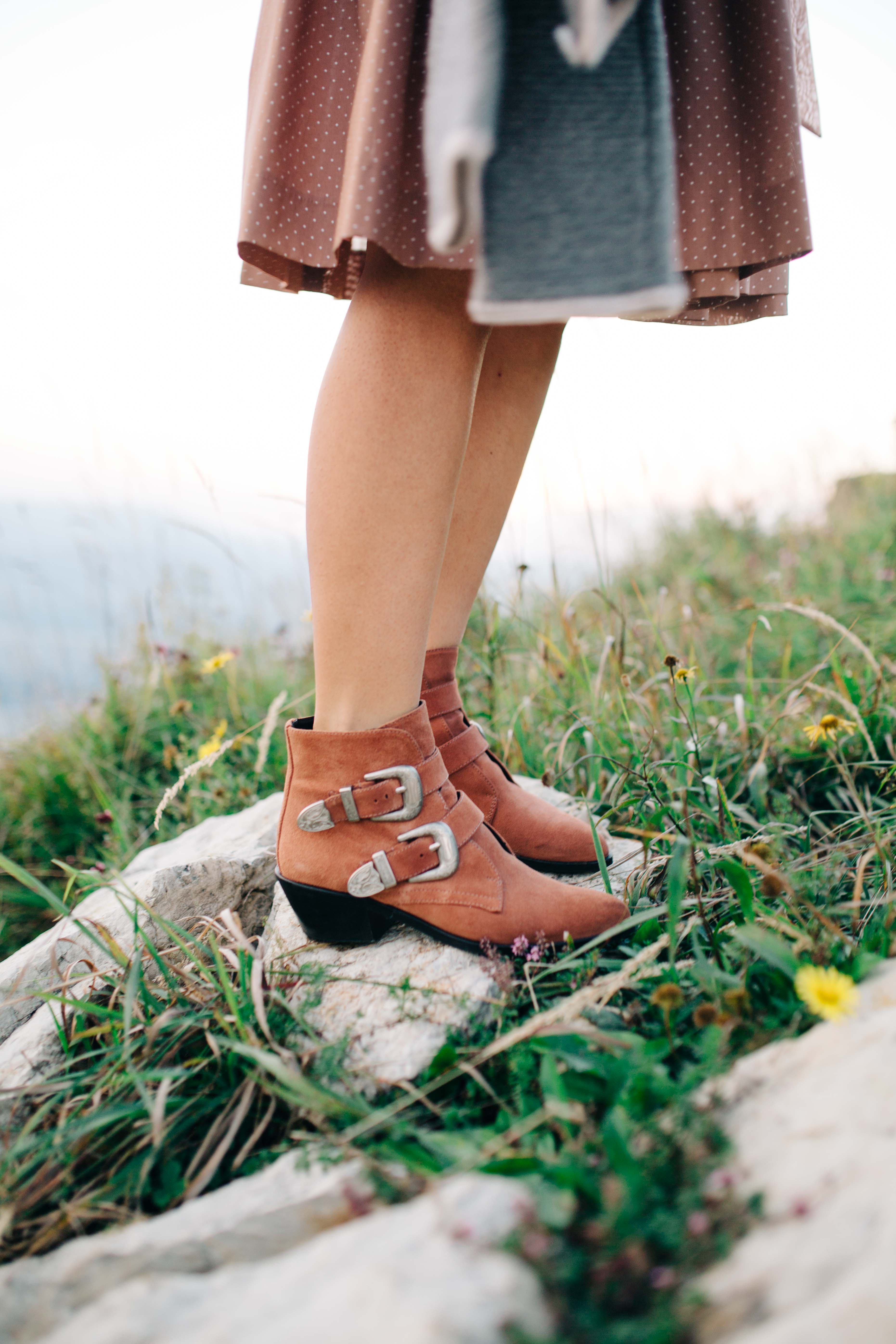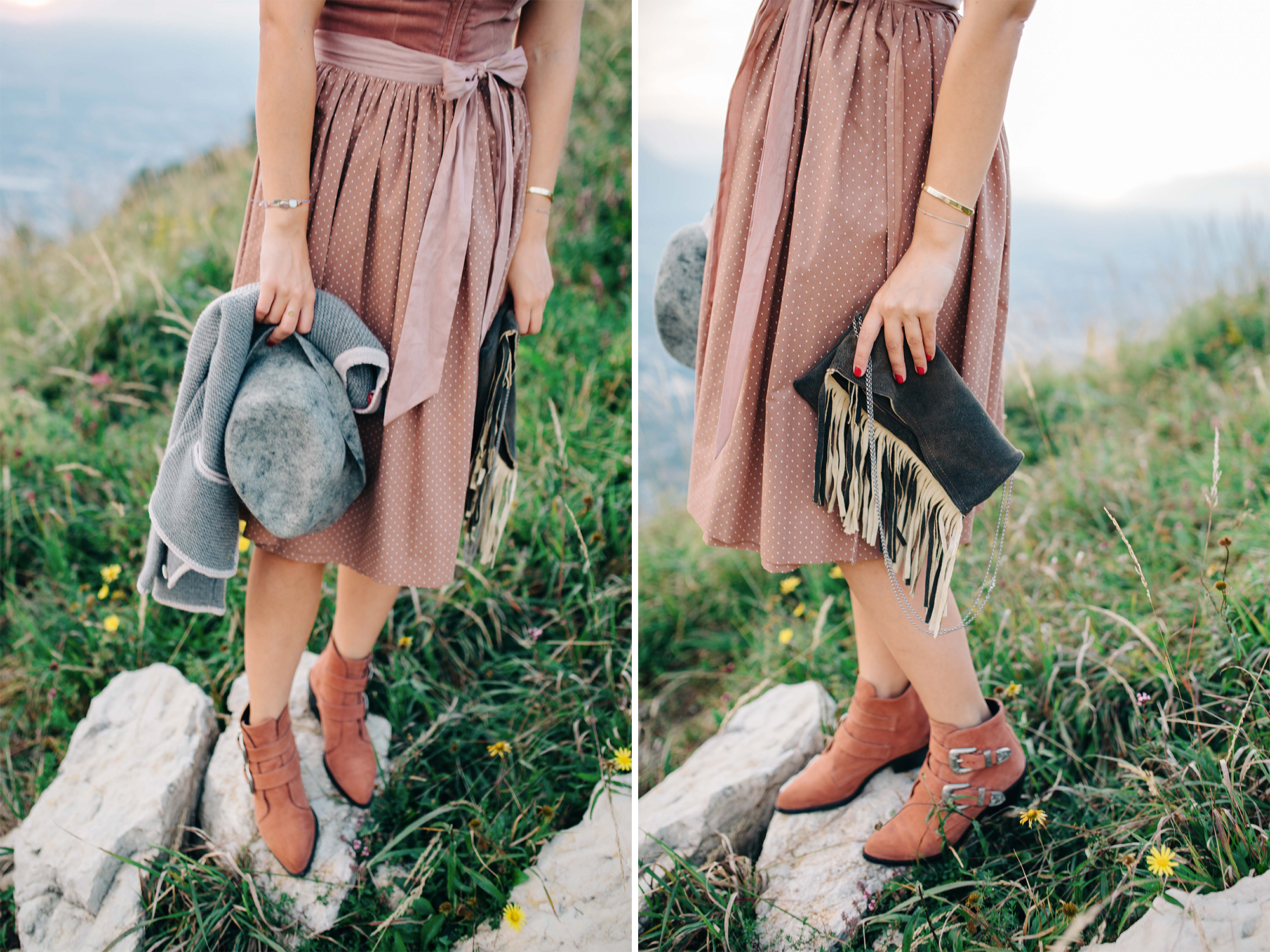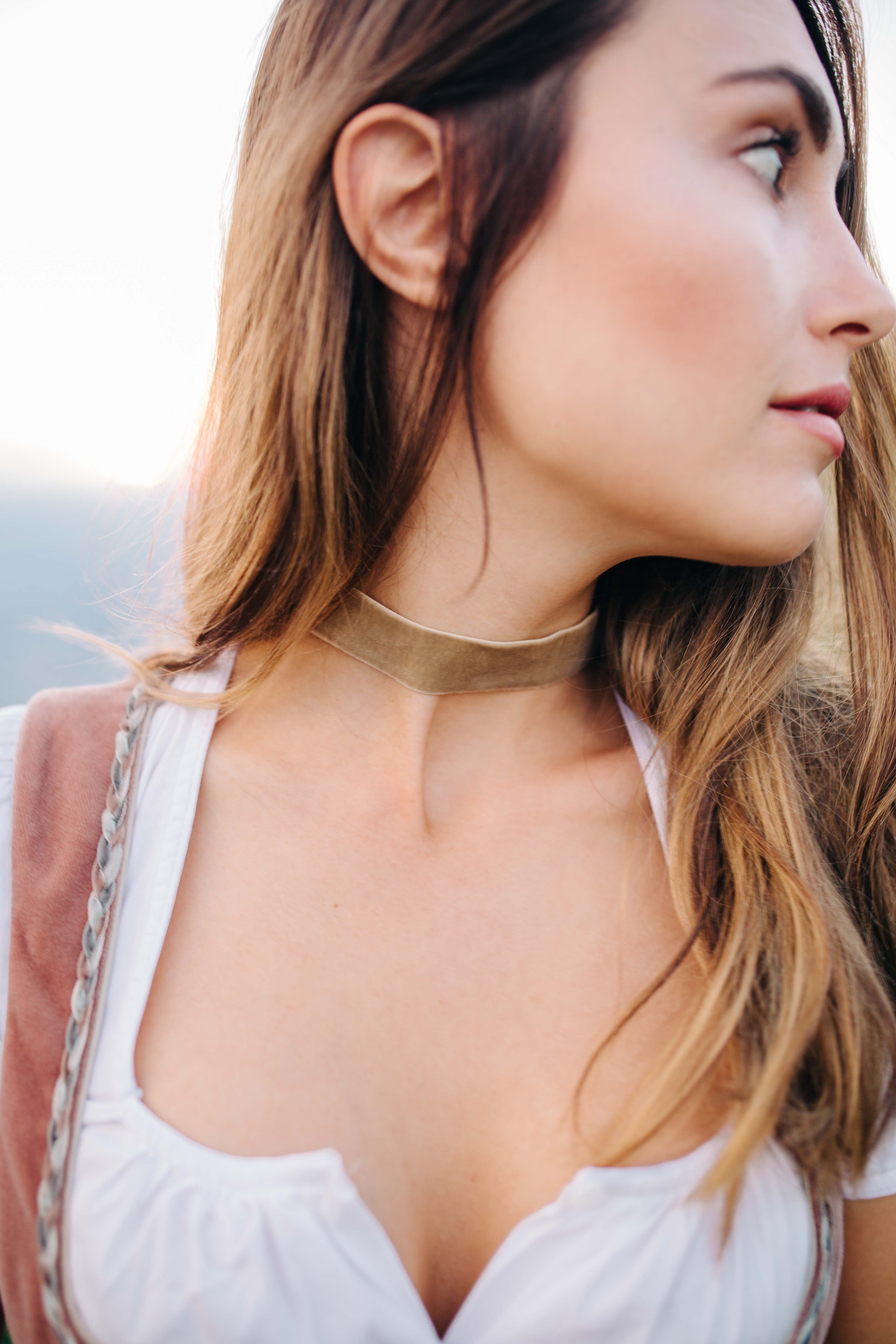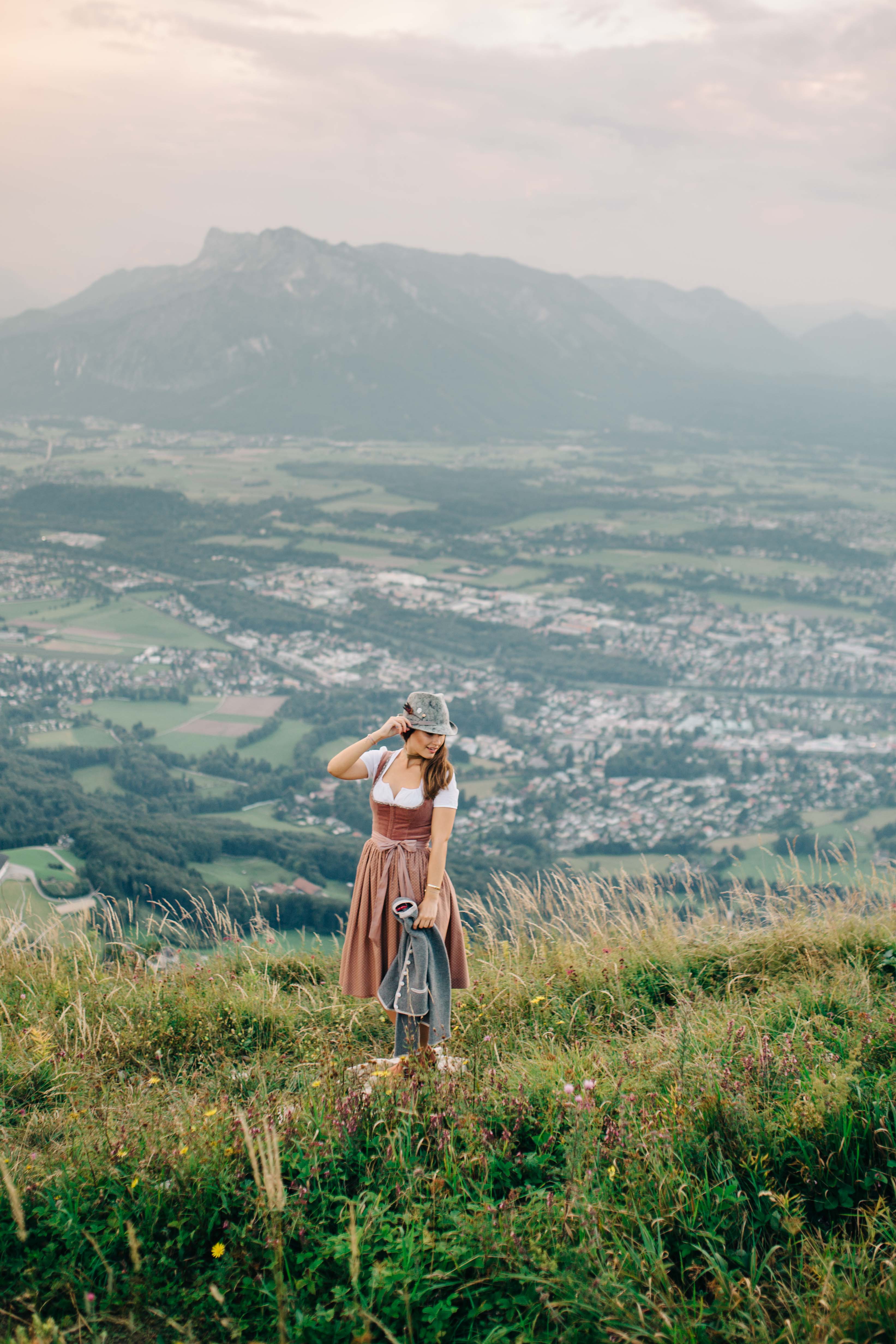 ---
Style 3: Silk apron x heels x sparkly details 
Last but not least, a more glamorous style. By adding a silk apron and a long sleeved blouse that is not too revealing, you're  perfectly dressed for more festive events like a wedding or christening. The apron definitely is an eye-catcher, but also something that has to be handled with care. Since it's pure silk, cleaning it is not that easy. Definitely not recommended for any occasion that involves lots of drinking. Instead of a jacket I opted for a scarf matching the dress. My choice of shoes are my beloved wedge heels, but I'm sure a pair of nude pumps would look stunning with it, too. Finishing up the look with a small clutch to fit your necessities and sparkly earrings to add some glitz, and you're good to go!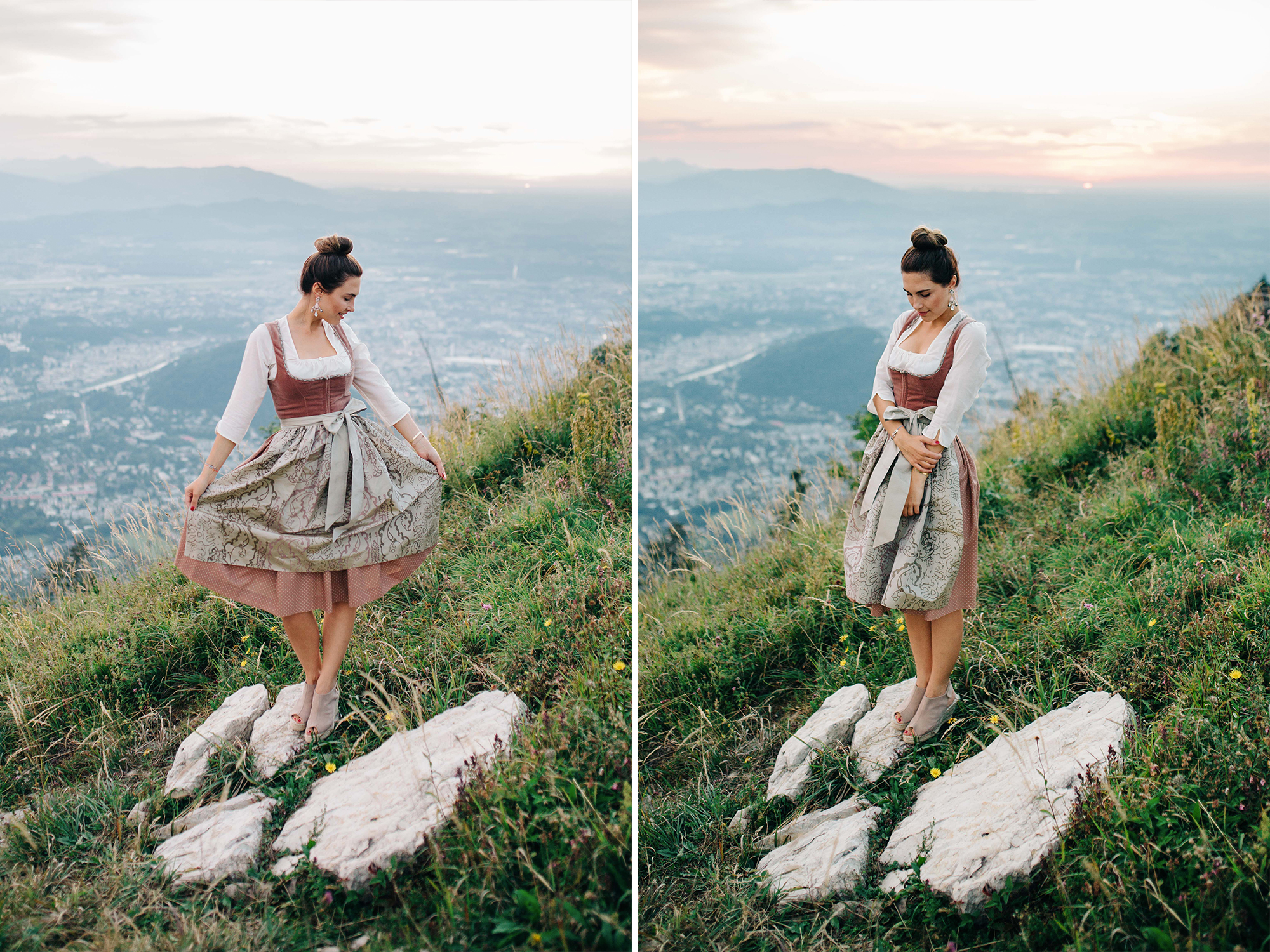 ---
As you can see a Dirndl is very versatile and definitely worth investing in. It's something you'll most probably have for a lifetime! Which one of the looks did you like best and what are your favorite accessories to style your Dirndl? I'd love to read about it in the comments.
All Dirndl styles are available at Trachten Forstenlechner
*in friendly collaboration with Trachten Forstenlechner