Get Ready With Me:
My Daily Natural Make Up
After receiving lots of sweet and uplifting comments of you guys on one of my latest posts on Instagram about the progress of my skin after suffering from adult acne for a while, I realized how many women out there are facing similar skin issues. I know it can be quite hard at times to feel confident in one's own skin when you're currently suffering from bad breakouts and impurities – especially if you don't seem to find out what they are caused by. Lots of money is spent on beauty products that promise to make everything better, you're scheduling appointment after appointment at the beautician for various treatments and at the end of the day, your frustration is only growing bigger because nothing seems to help. Sounds familiar? Trust me, I feel you. Been there, done that.
When my journey with adult acne started approximately three years ago, at first I didn't even know what was happening. As someone who was super lucky as a teenager, never having to deal with any kind of acne or impurities, I didn't have a clue why my skin would suddenly look like it had finally reached puberty. It seemed like every single pimple I was spared when I was younger suddenly appeared on my face – joining forces, all at once.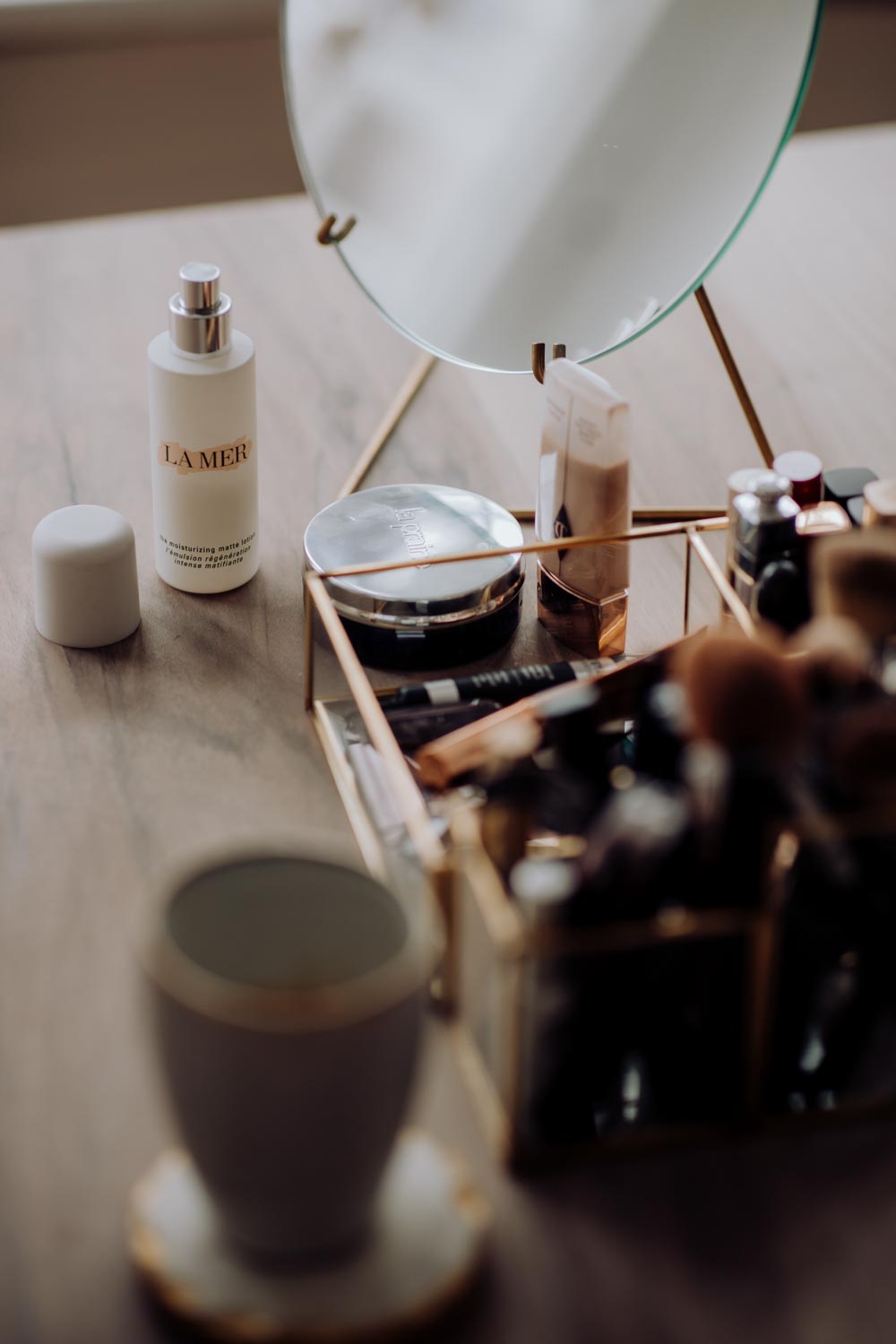 I wish I could tell you that one single product which helped me to get my skin into balance again, but truth is: There is no such thing. The best advice I can give you is this: Try to see the appearance of your skin as an image of what is going on in your whole body, and perhaps even your life.
That might sound super odd, but what I've learned over the past three years is that my acne breakouts were caused by an accumulation of things, resulting in my skin telling me that something needed to change: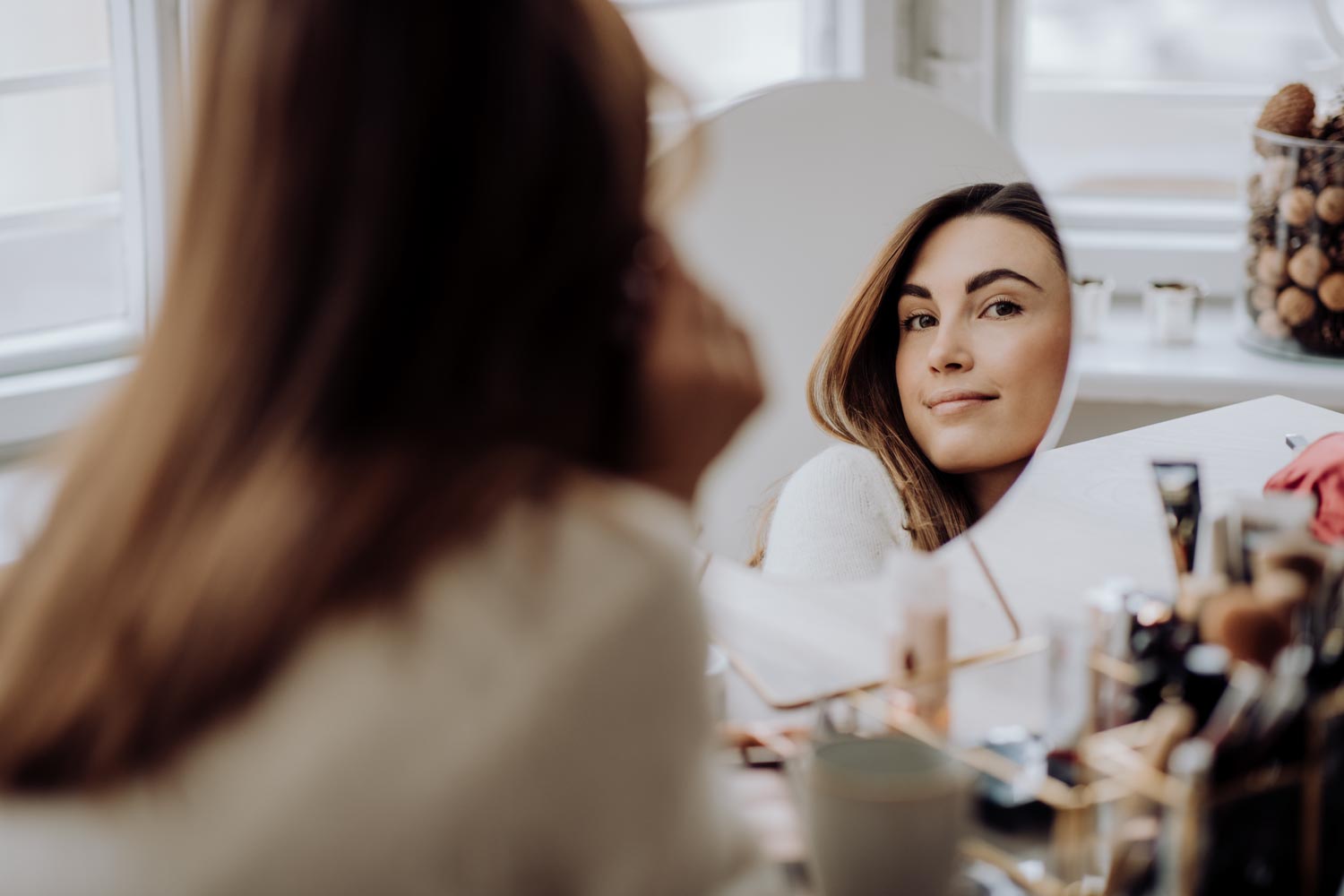 I was stressed – emotionally and physically, I didn't have time for myself, I didn't do any sports and I didn't take too much care about my nutrition. Back then, I didn't want to admit any of these things, but my skin clearly showed me that I had to make some lifestyle changes.
One thing I have learned is this:
Before spending lots of money on beauty products and treatments that promise to make your skin better, try to evaluate your current life situation first:
Try to make time for yourself – take a walk and breath some fresh air.
Try to incorporate sports into your daily life and get your blood circulation going.
Take care of the nutrients you're feeding your body with – stay away from processed food, bad fats and refined sugar.
Seek help from a nutritionist and perhaps get checked for any food intolerances.
Seek help from a dermatologist.
And: a good night's sleep and lots of water actually does work wonders (as cliché as it might sound)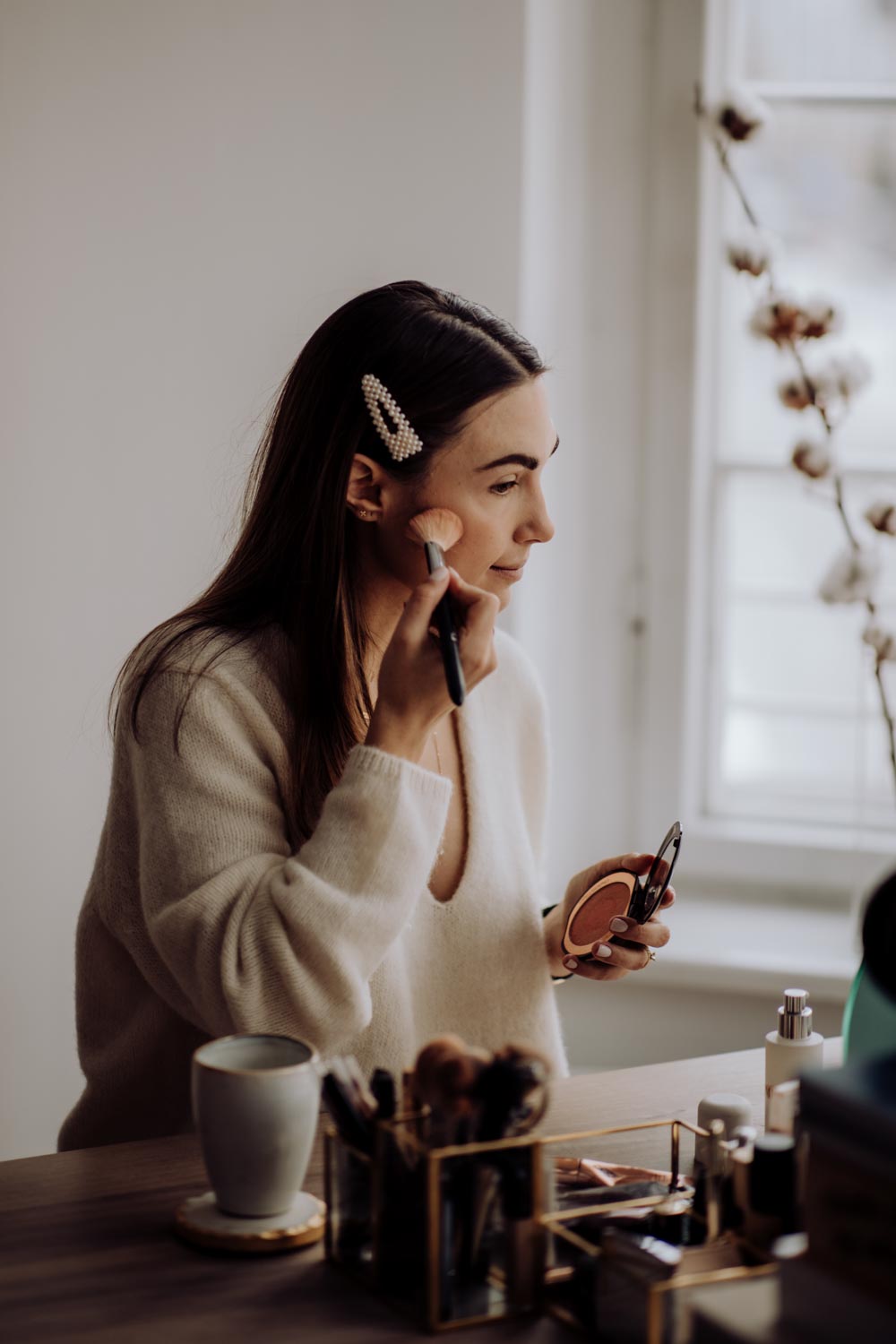 I know, sometimes it can be very intimidating to see all these girls on Instagram with their flawless skin and amazing glow, especially if you feel like this kind of skin is totally out of reach for you. By now, I truly hope everyone out there knows that not everything you see on Instagram is what it seems to be. #wokeuplikethis hardly ever woke up just two minutes ago, and #nomakeup mostly means that there's at least some tinted moisturizer brow gel involved. However, there are girls who have that perfect, flawless skin (I know some personally – it is impressive), but honestly, that's nothing anyone of us should be jealous of. Quite the contrary, to me personally, this is just proof that "perfect" skin is possible. Everyone of us just needs to find their personal balance – and the products and treatments that contribute to exactly that inner balance.
To prove to you that this luminous skin glow you see all over the internet isn't only nature's gift, I filmed a little get-ready-with-me video for you and introduce you to the products I have been using for a natural look lately:
The perfect daily make up has to be three things to me:
Natural, last all day, and shouldn't take too long to apply.
Here is a list of all the products I'm using:
La Mer Moisturizing Matte Lotion mixed with Charlotte Tilbury Wonderglow Face Primer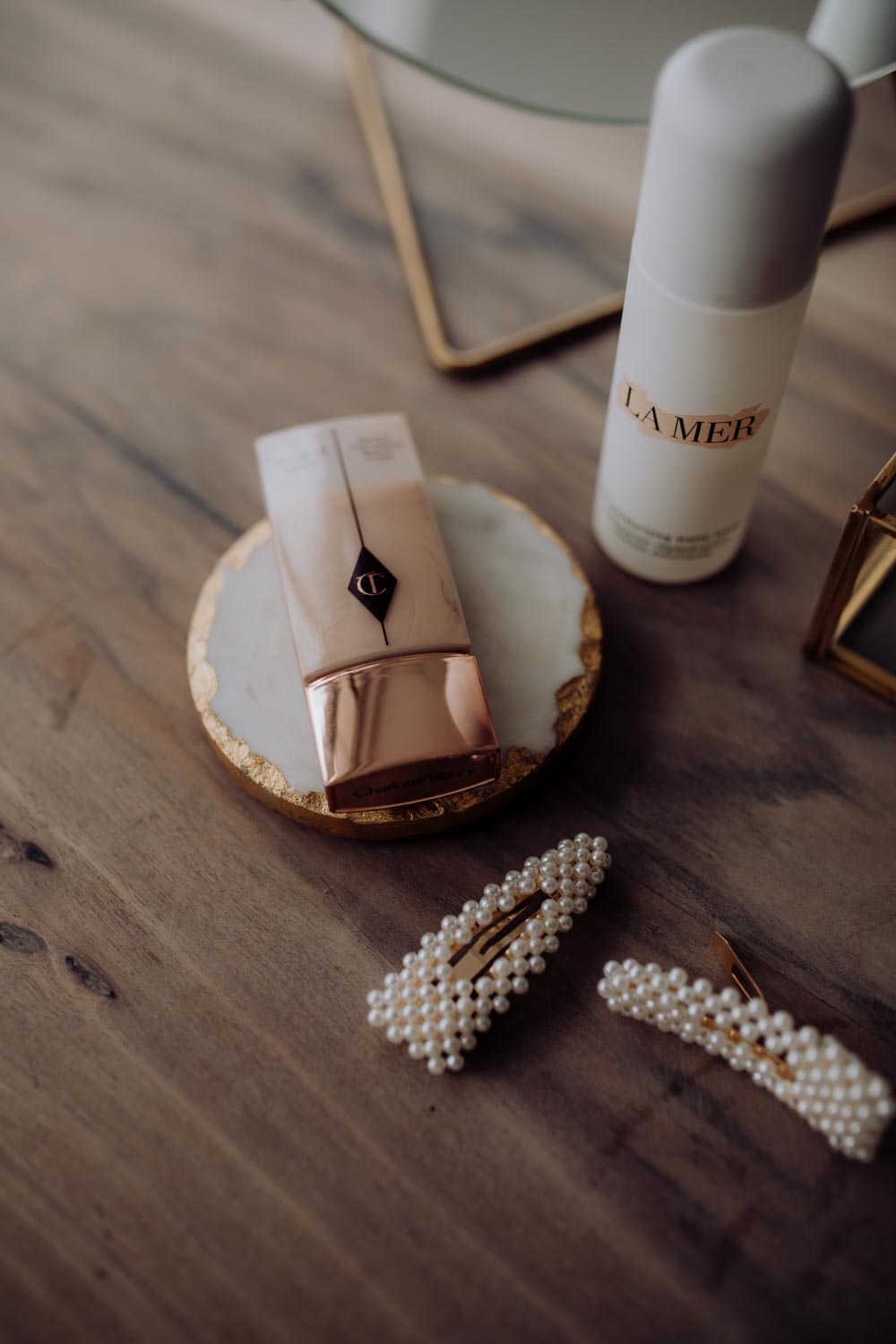 IT Cosmetics Bye Bye Under Eye Concealer (color: light)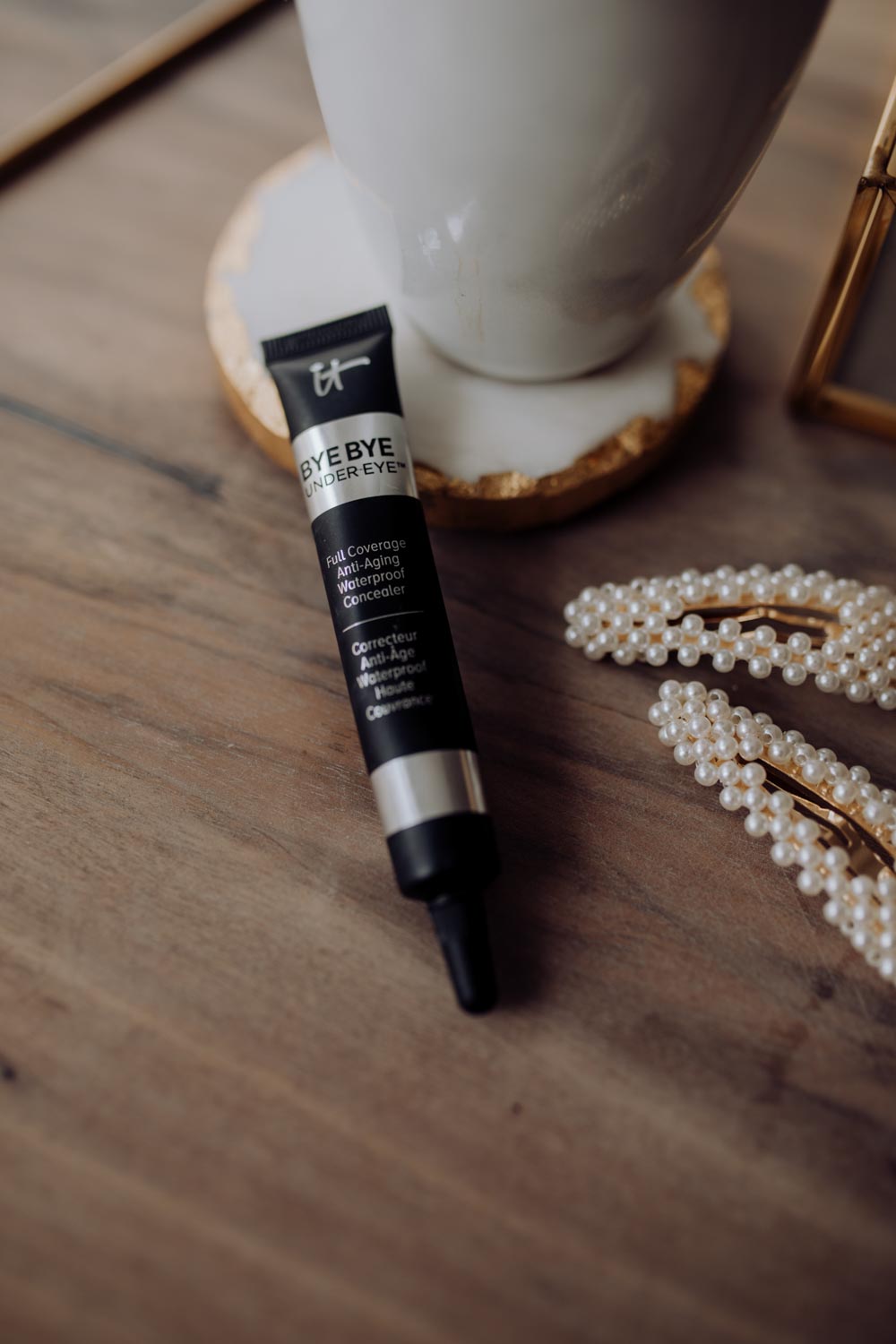 La Prairie Skin Caviar Essence-in-Foundation (color: Pure Ivory)
Bobbi Brown Medium Brow Kit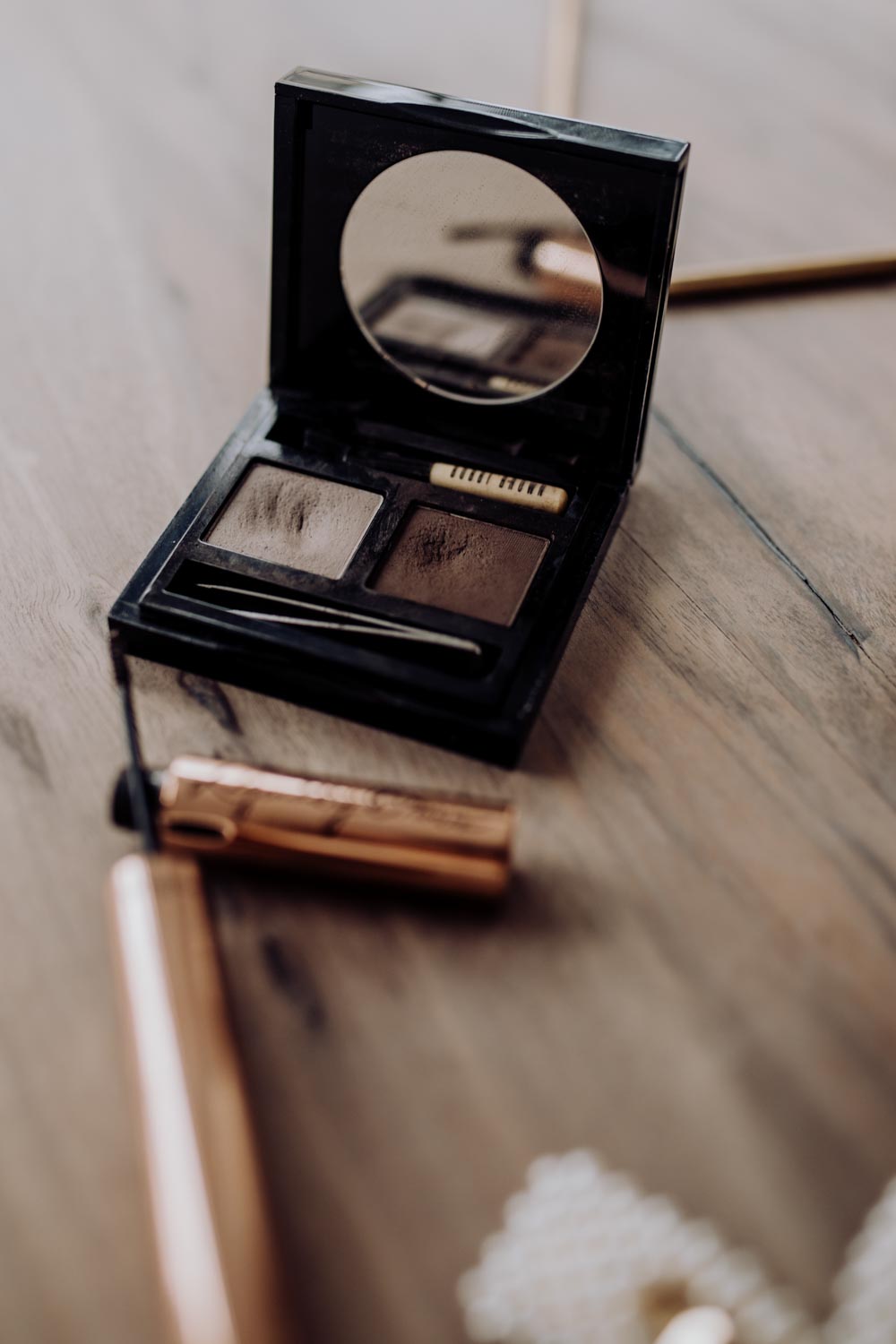 Charlotte Tilbury Legendary Brows Eyebrow Gel (color: Super Model)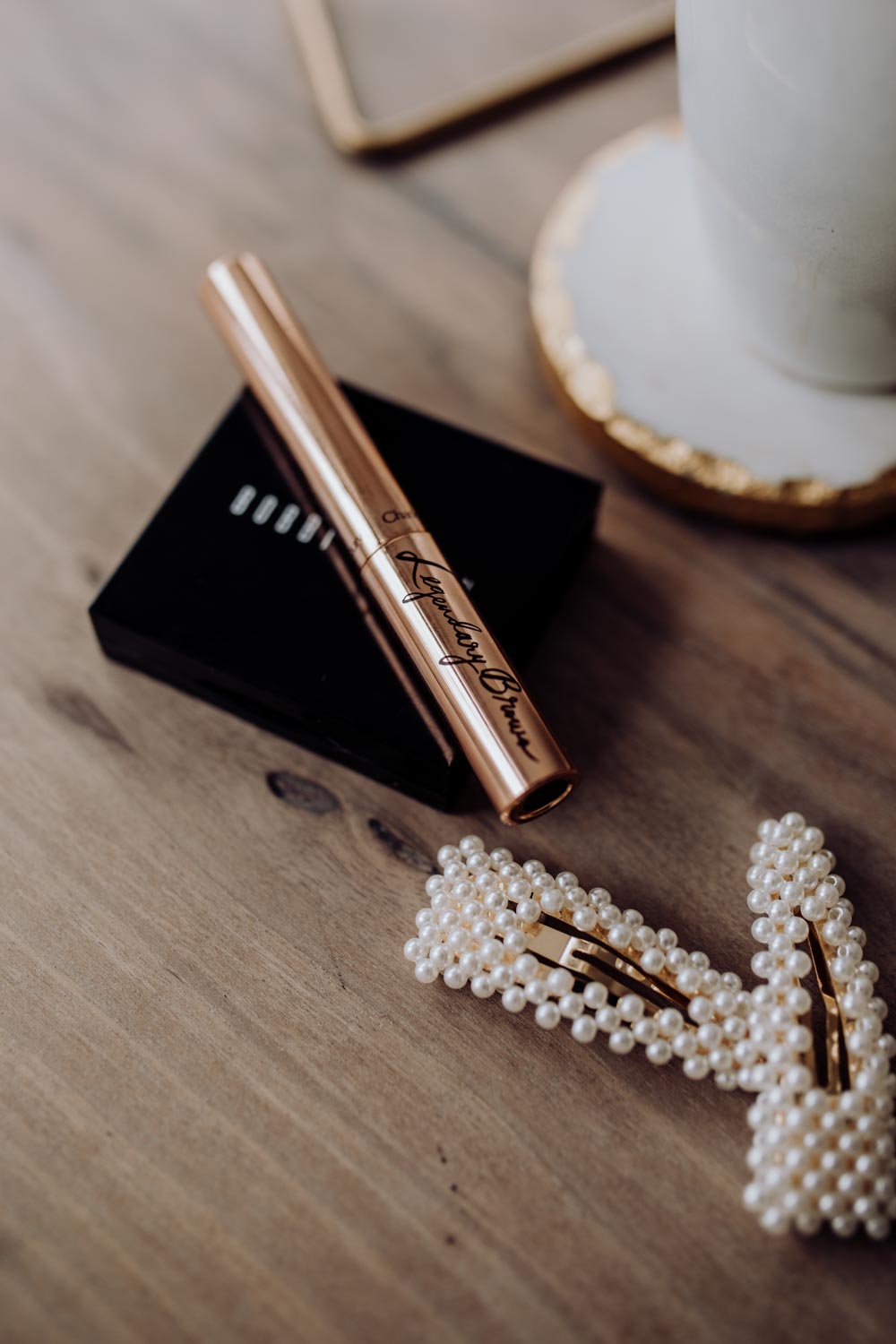 Charlotte TilburyHollywood Beauty Highlighter Wand (color: Spotlight)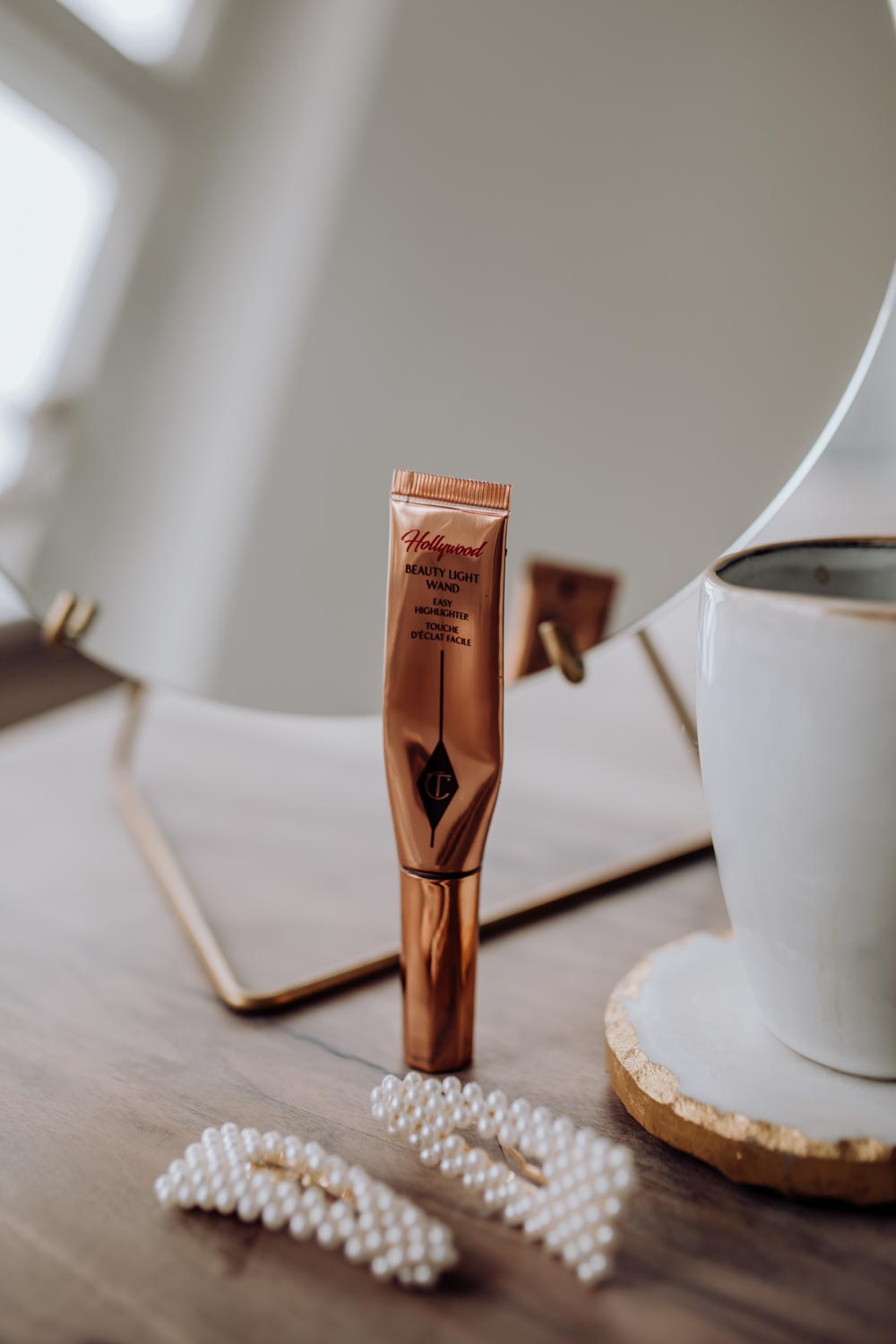 Hourglass Ambient Lighting Palette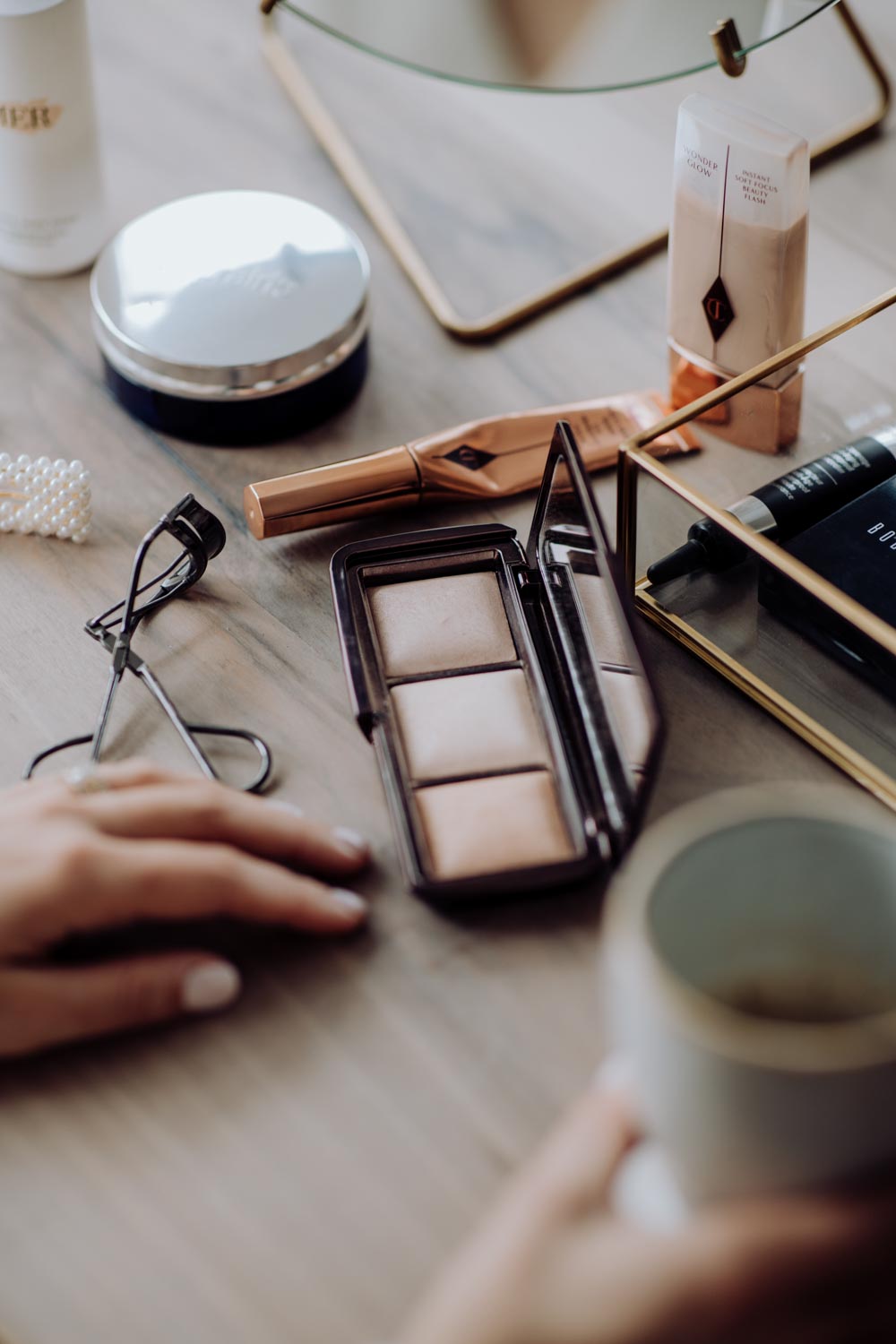 Charlotte Tilbury Cheek To Chic Blush (color: Ecstasy)
Helena Rubinstein Lash Queen Mascara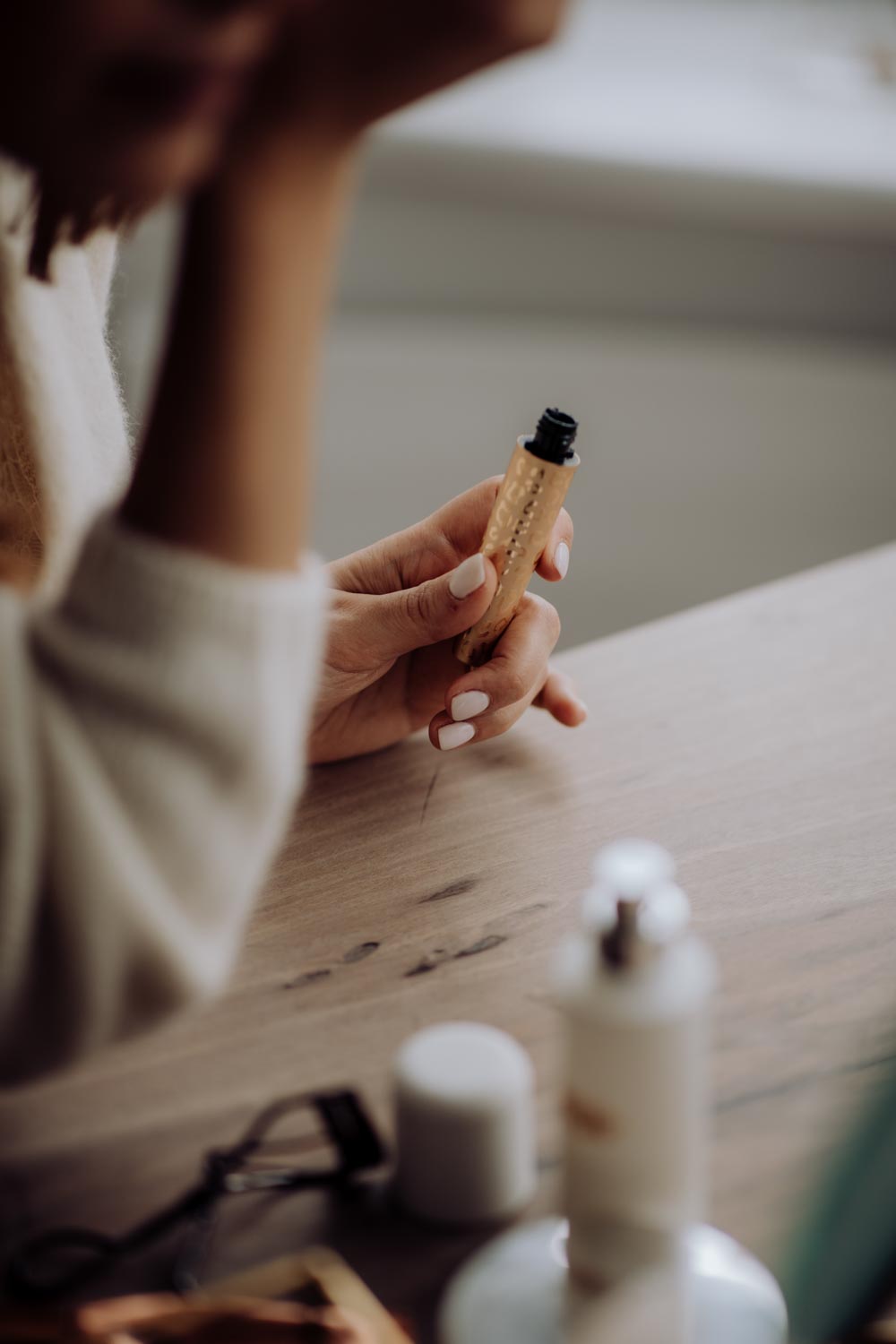 Elisabeth Arden Eight-Hour Cream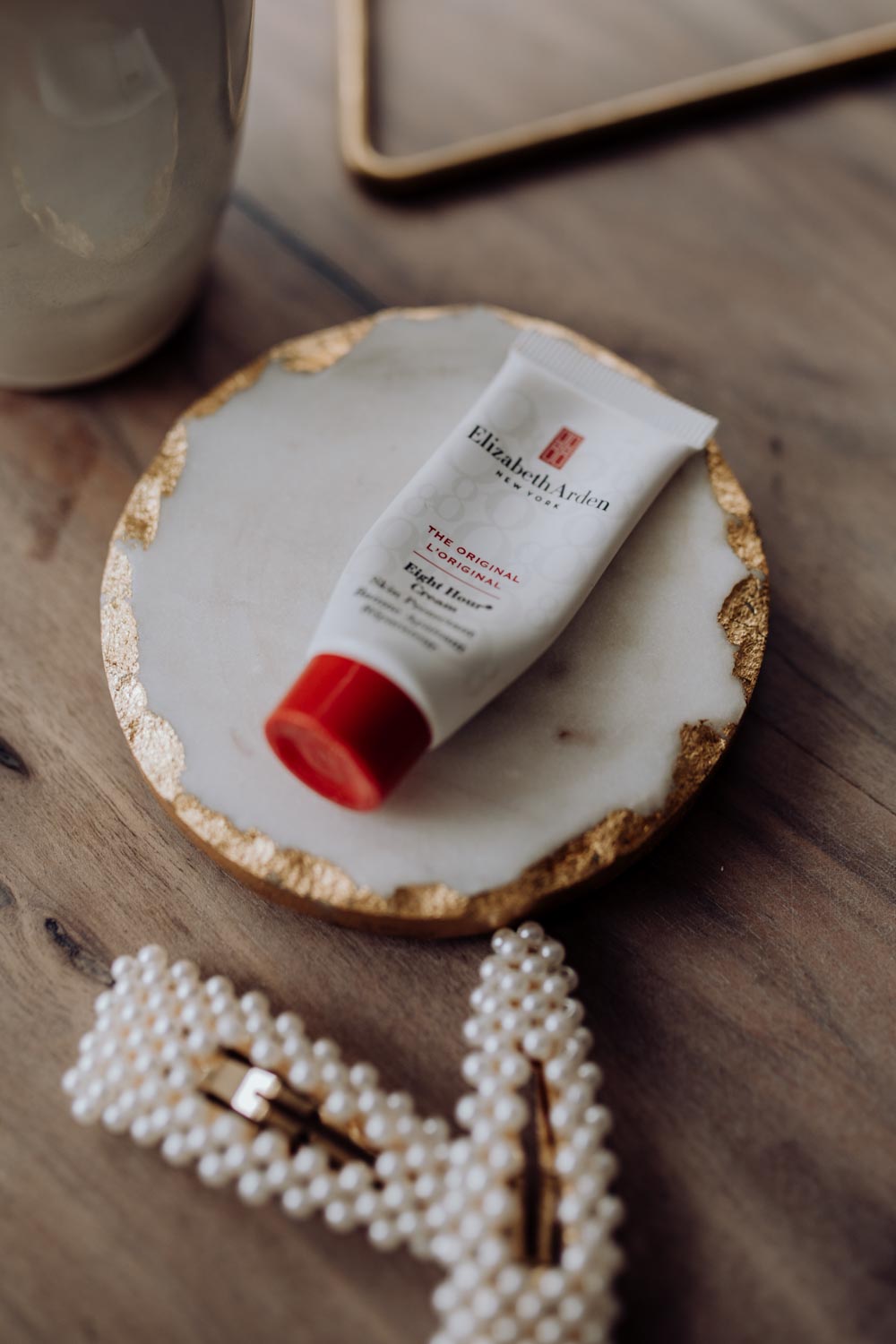 + a good cup of coffee (or two!)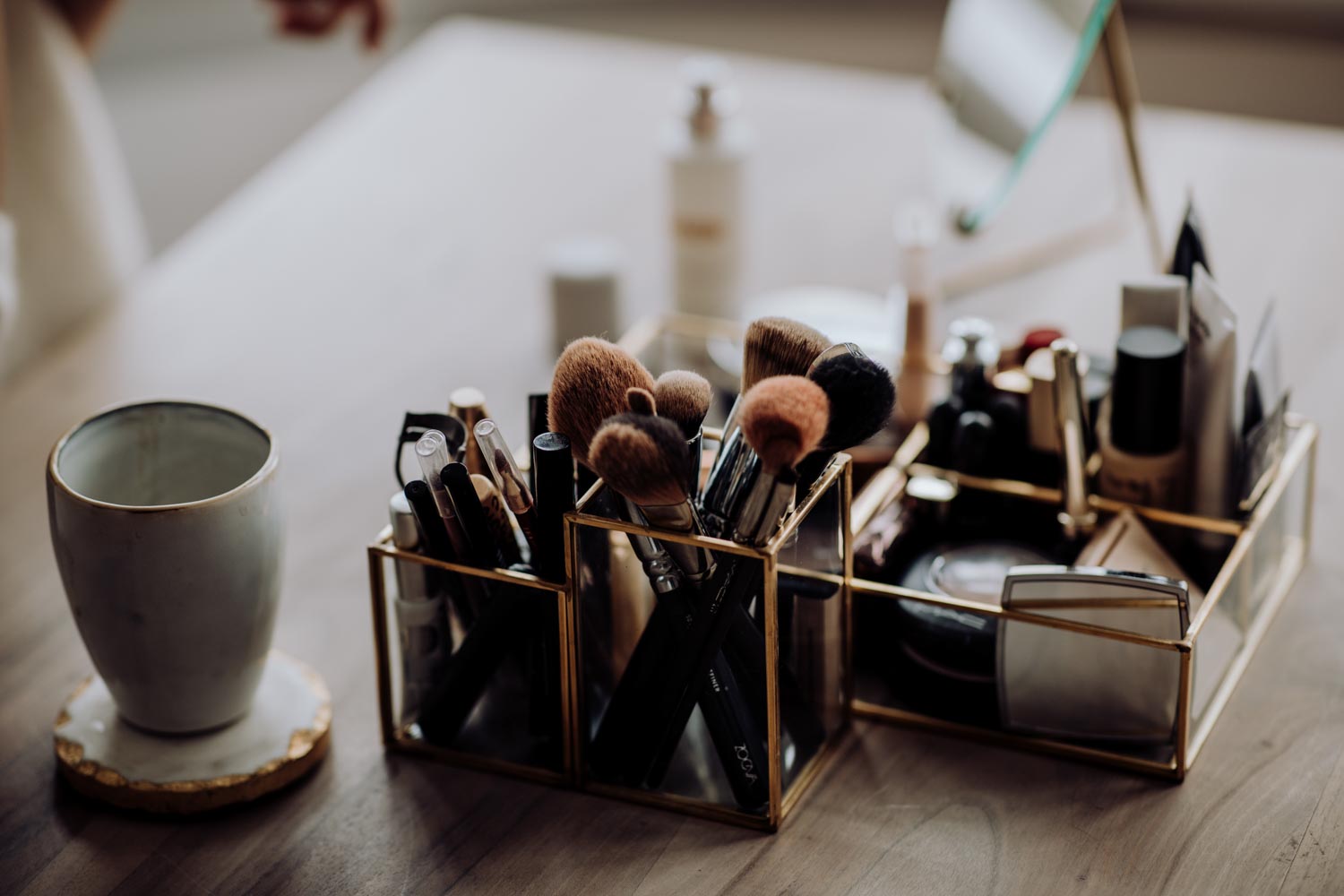 ---
*this post includes affiliate links and products samples