How to Wear:
The Sleeveless Blazer
In need of a wardrobe item that creates the perfect power look? Then listen up: Classic blazers will forever be a wardrobe staple every girl should have at hand, but what to do on days that are too hot for long sleeves (I know, I know, unfortunately not the case right now, but warmer days are coming!). The answer to our prayers: The sleeveless blazer! You might have heard it being referred to as "vest" or a "waistcoat". And if the first thing you think of when hearing the word "vest" is a fisherman's vest with 100 pockets (I like where your mind is going…) but I'll have to correct you: Sleeveless blazers are the new alternative to create a chic or professional look. It can even be dressed down for a more casual outfit.
When the temperatures were suggesting summer already last week, I wanted to create a look that I can comfortably wear for a day at the office, followed by a pedicure and afterwork drinks. To me personally, a power look is any outfit that makes you feel good about yourself, whatever piece of clothing works does magic for you – embrace it. As far as I am concerned, I love simple wide leg pants and casual tops. Since this combination can easily look like an out-of-bed-look (not the one you actually WANT to achieve), I'm constantly trying to find ways to dress up those comfortable outfits.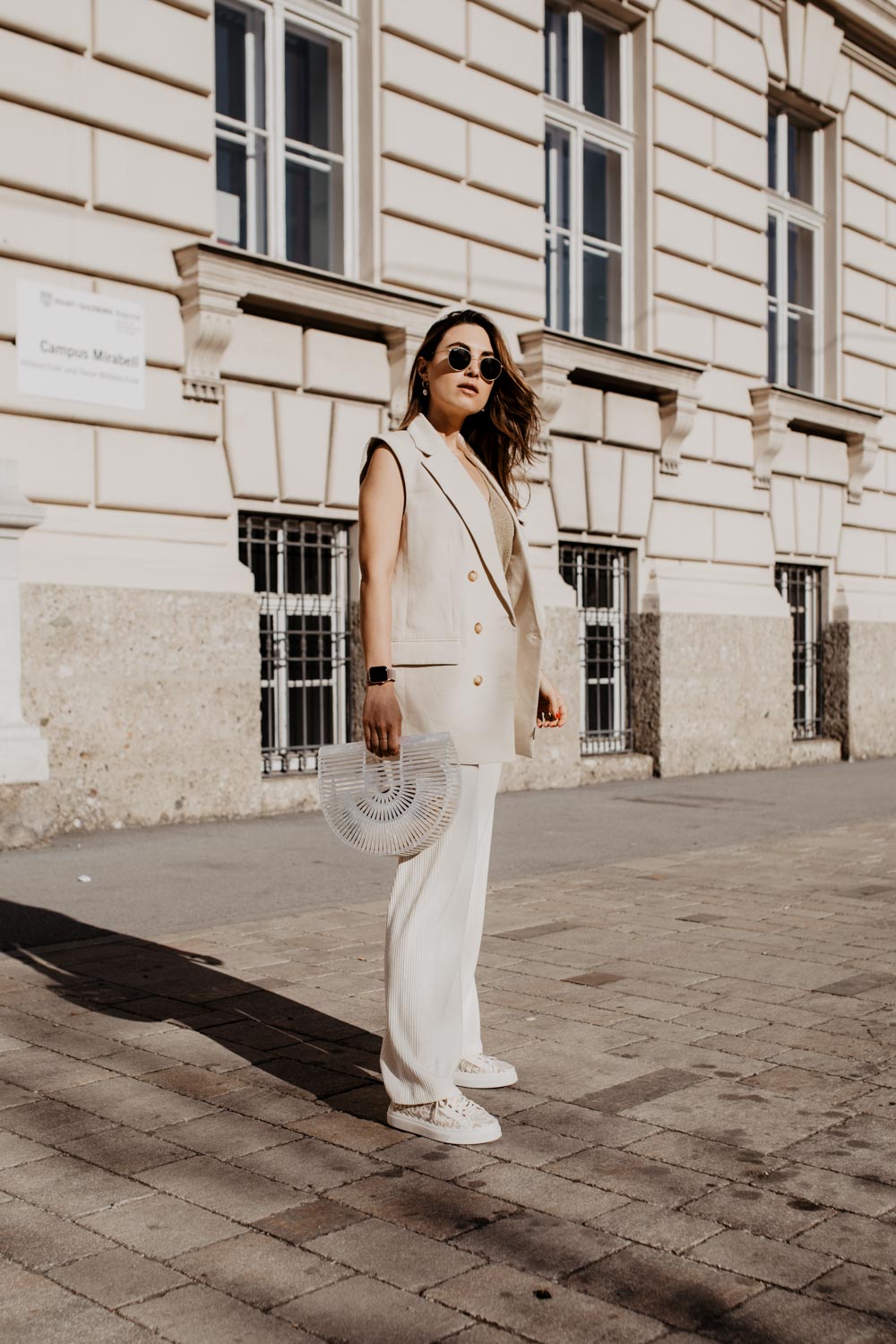 I used this sleeveless long-cut blazer to elevate my pajama look to a business-casual level and to make it a little more elegant, I sticked to a neutral color palette. Long-cut blazer vests are classy and a true figure-flatterer, by the way. They magically conceal problem zones on the stomach, legs and bottom, and stretch your silhouette. What more can a girl ask for?
The practical thing is that you can wear them either with a blouse, with matching trousers, with jeans, or – if they are long enough – even as a dress. Even better: in the long cut version, they conceal problem zones on the stomach, legs and bottom and stretch the silhouette.
Whenever the temperatures will be allowing it, I can't wait to combine the sleeveless blazer with jeans shorts, a striped T-shirt and sandals. Ready for you whenever you are, summer.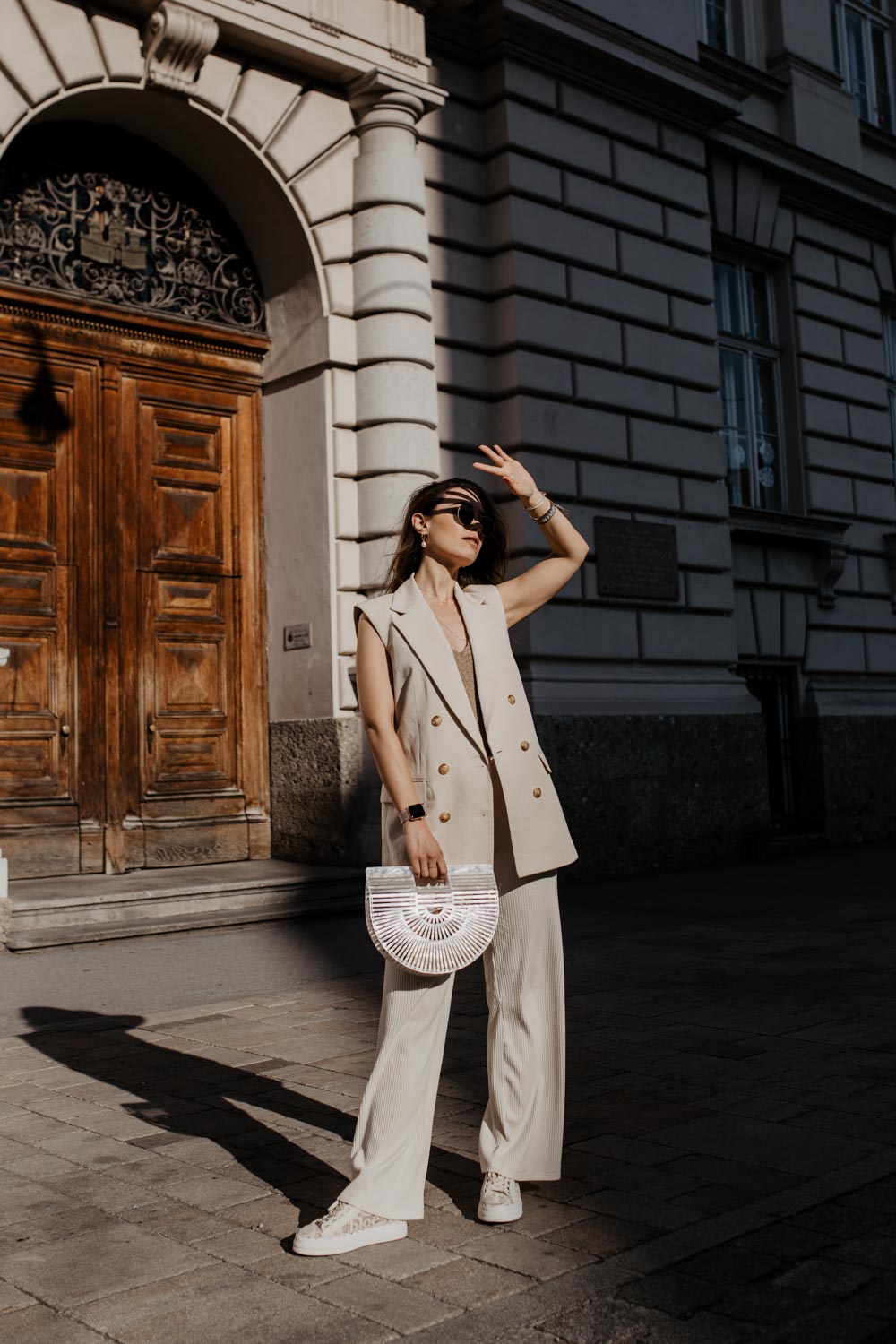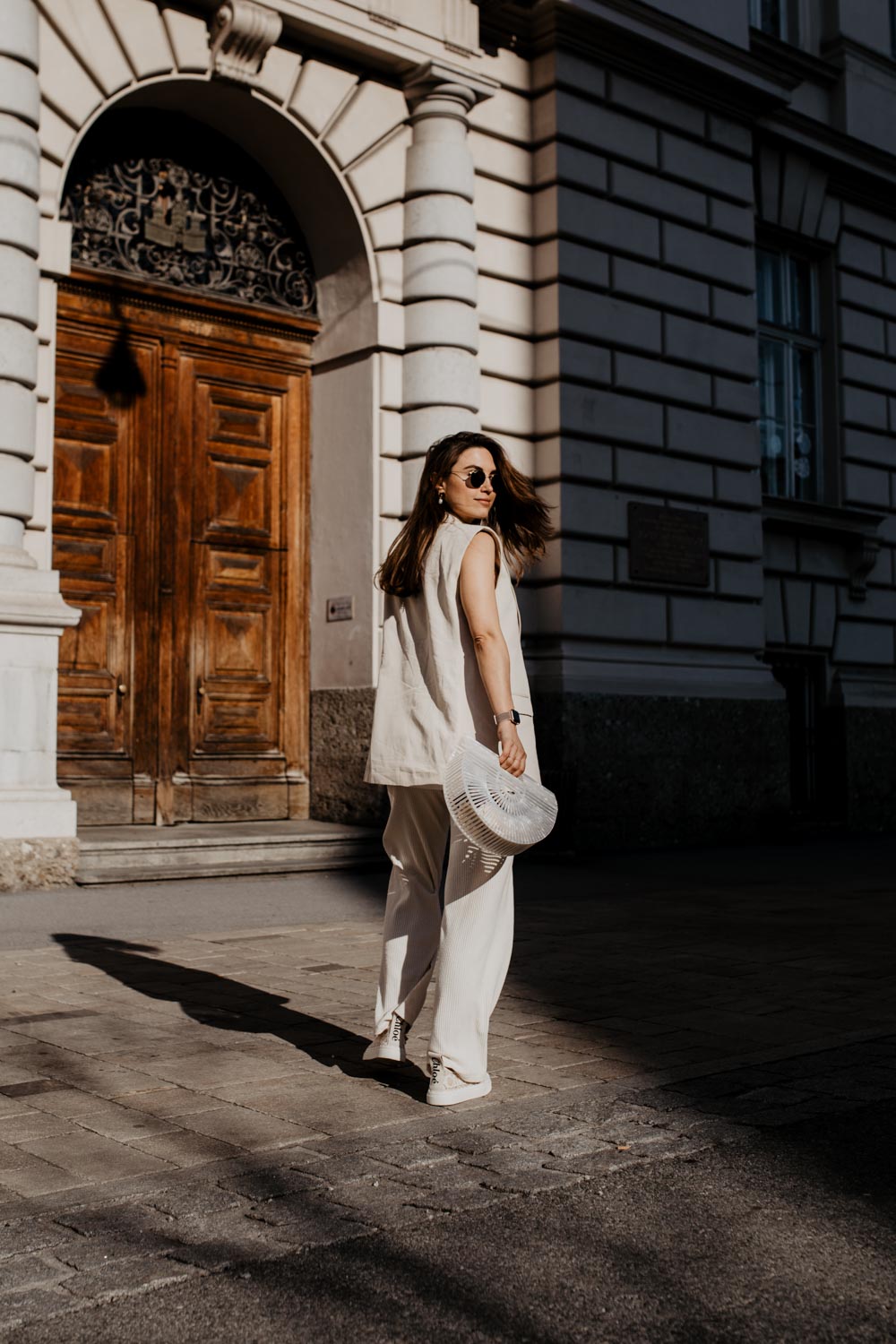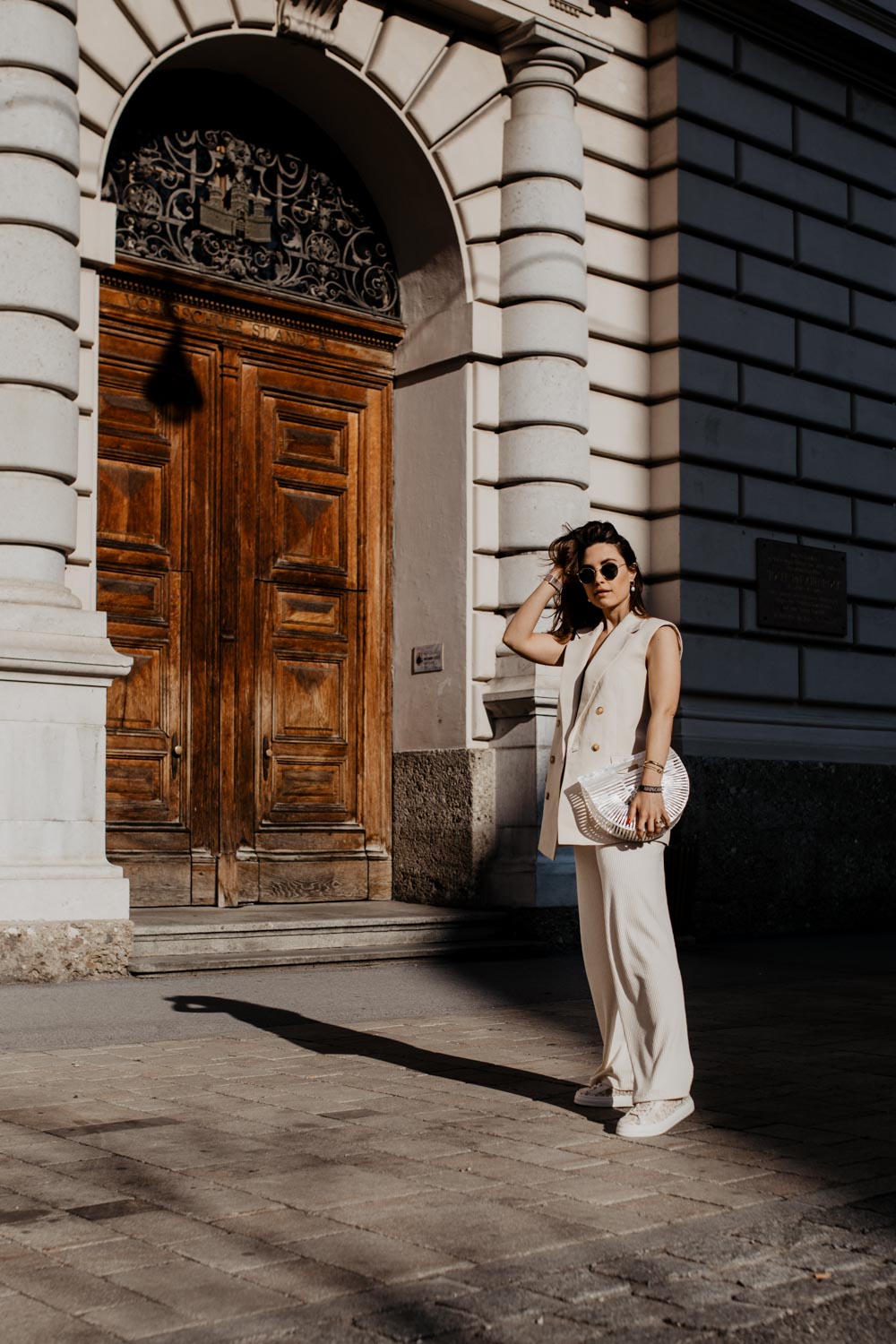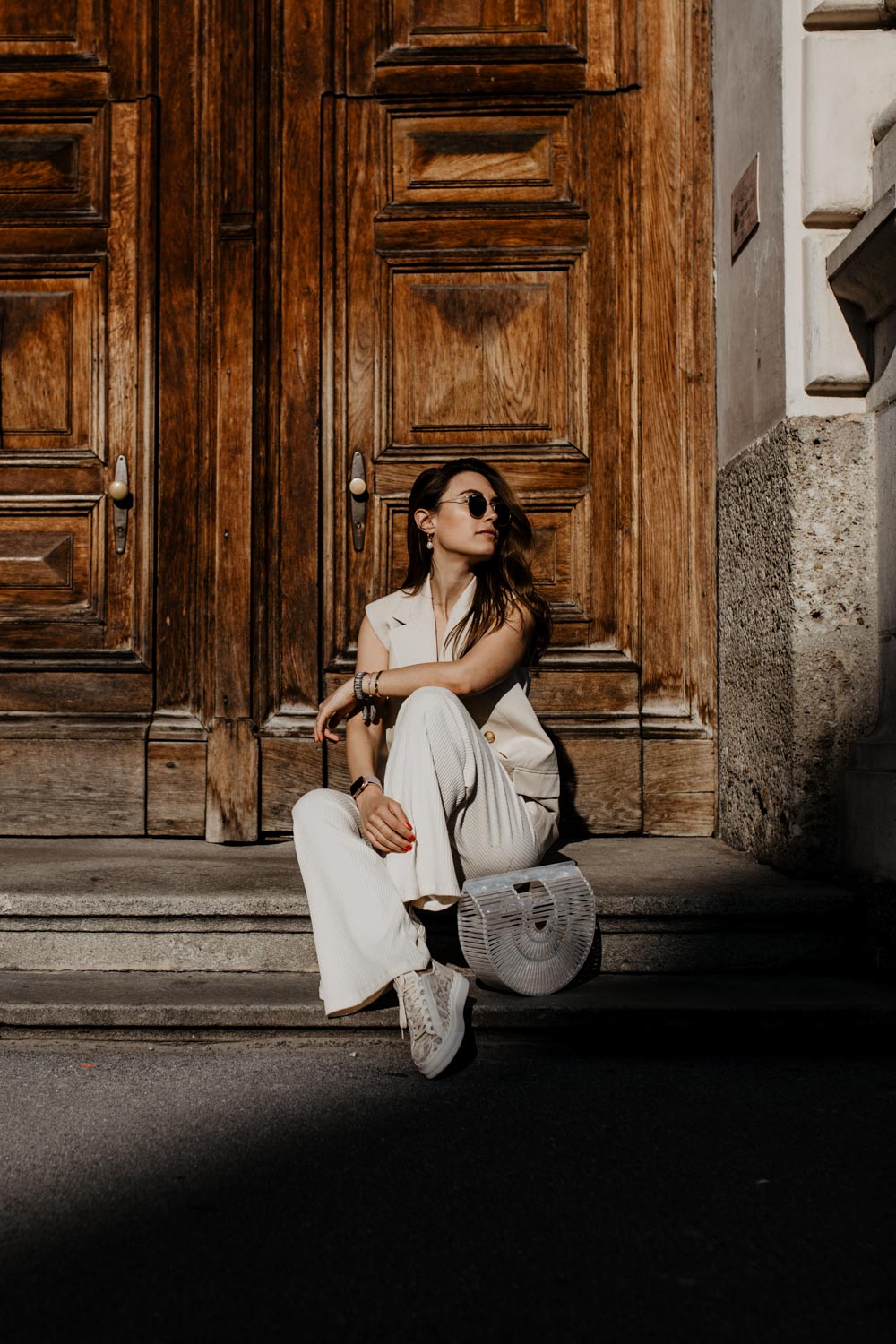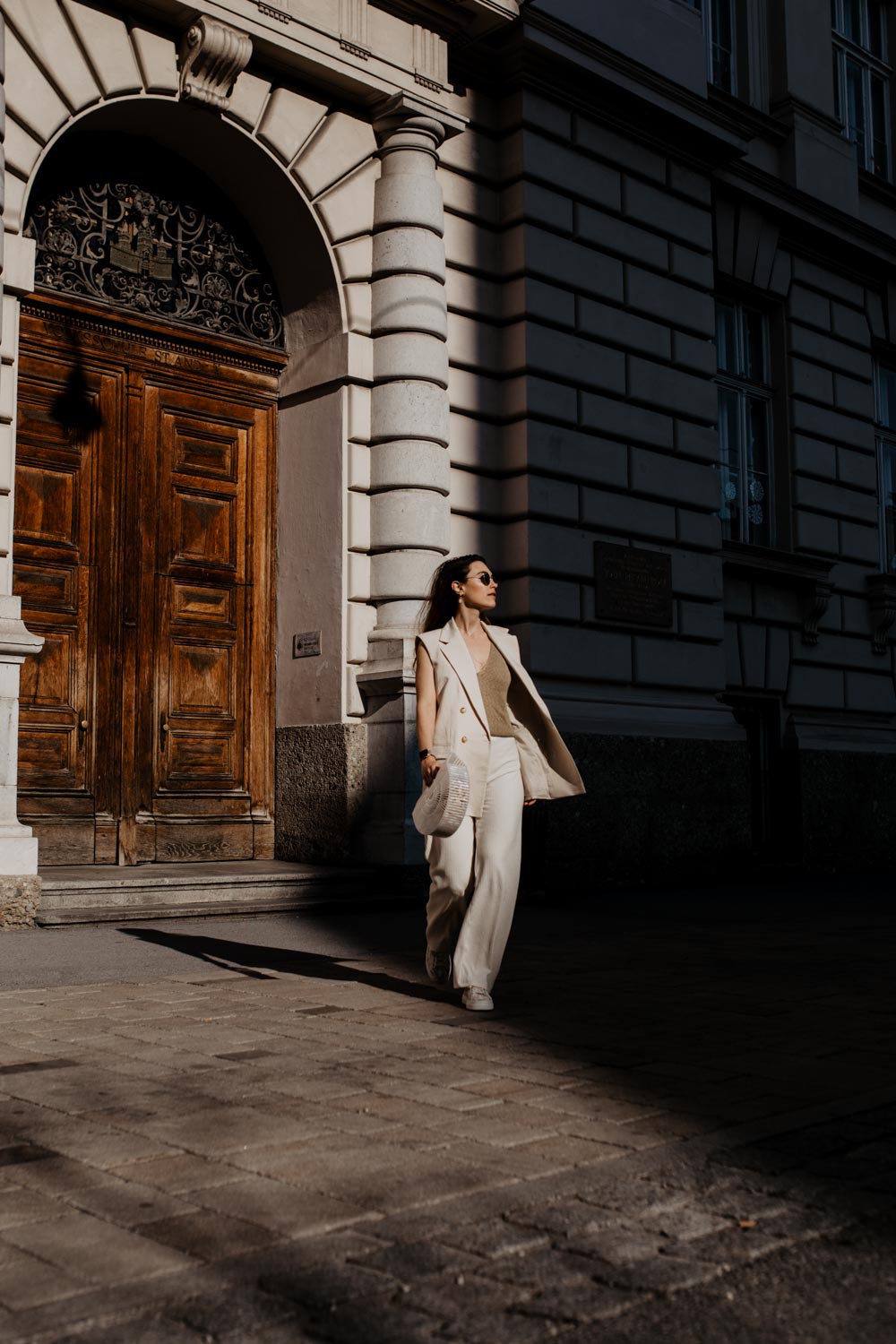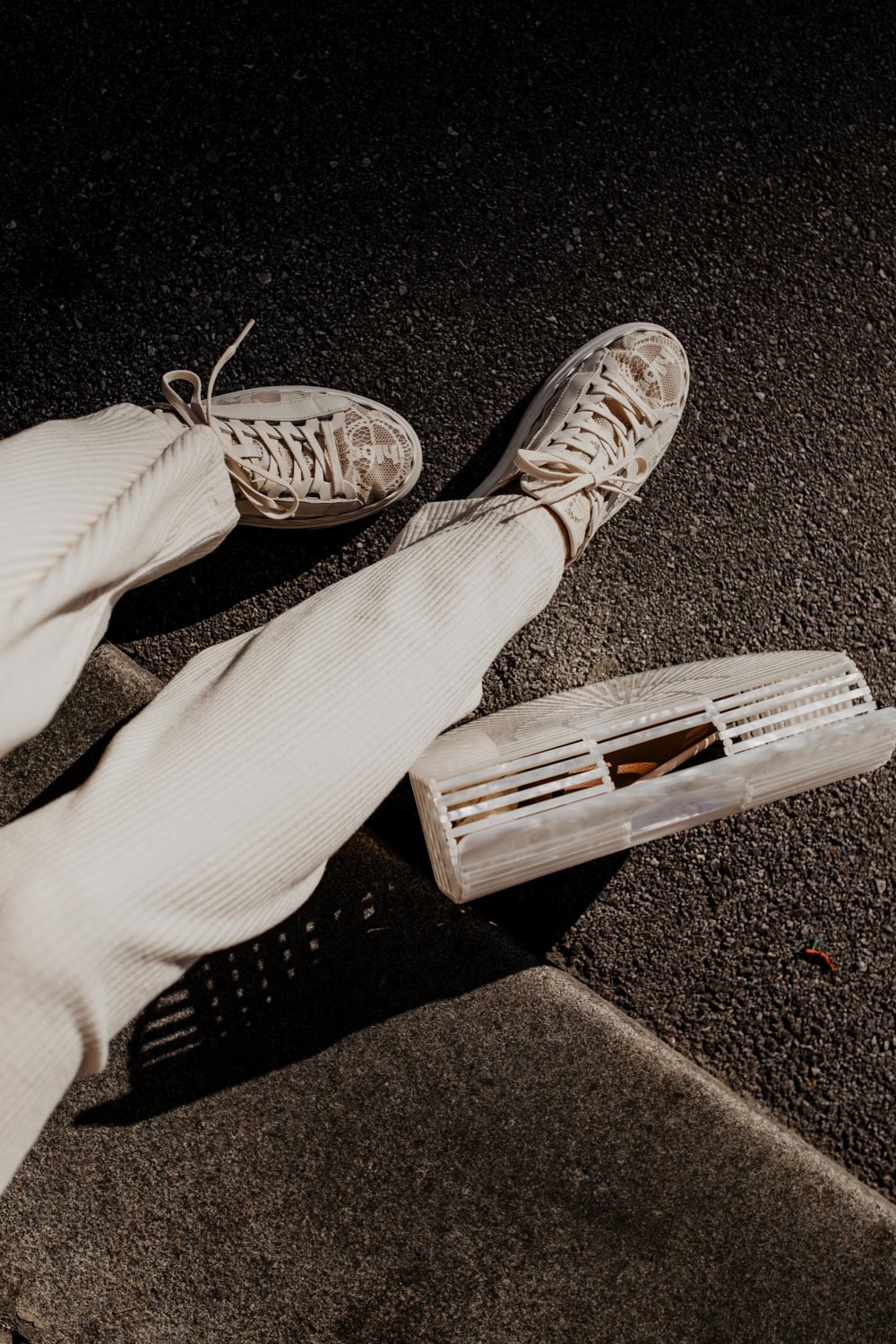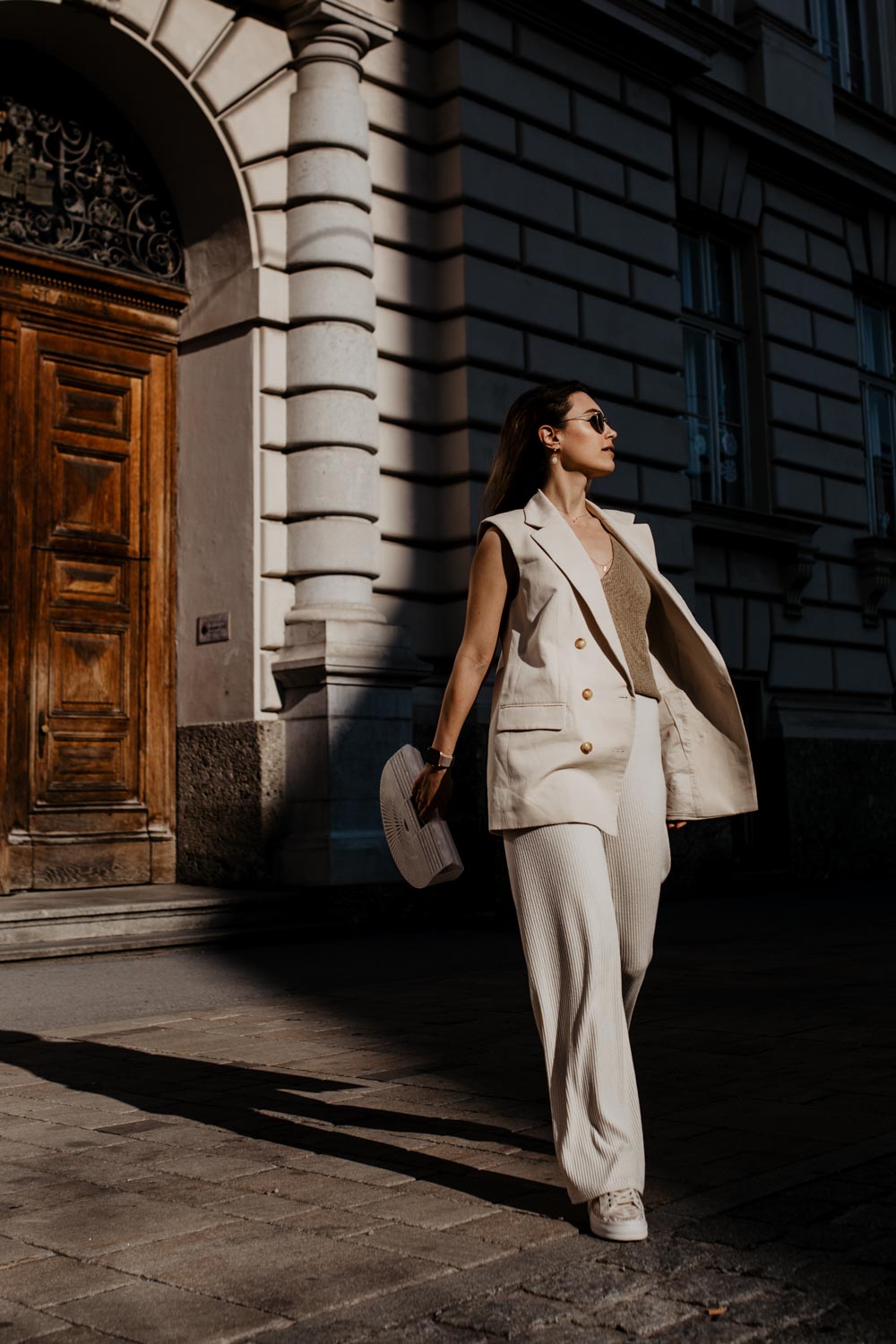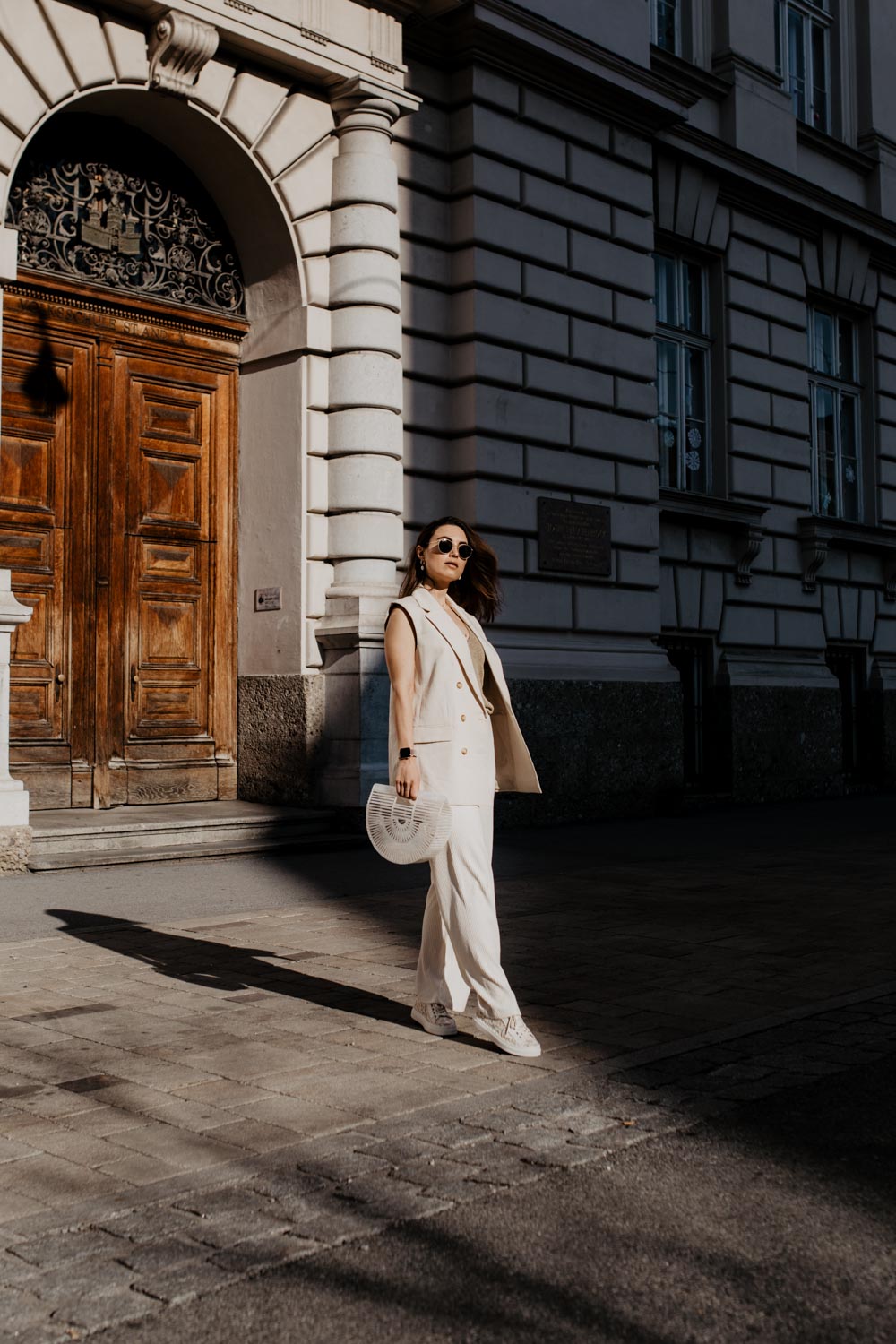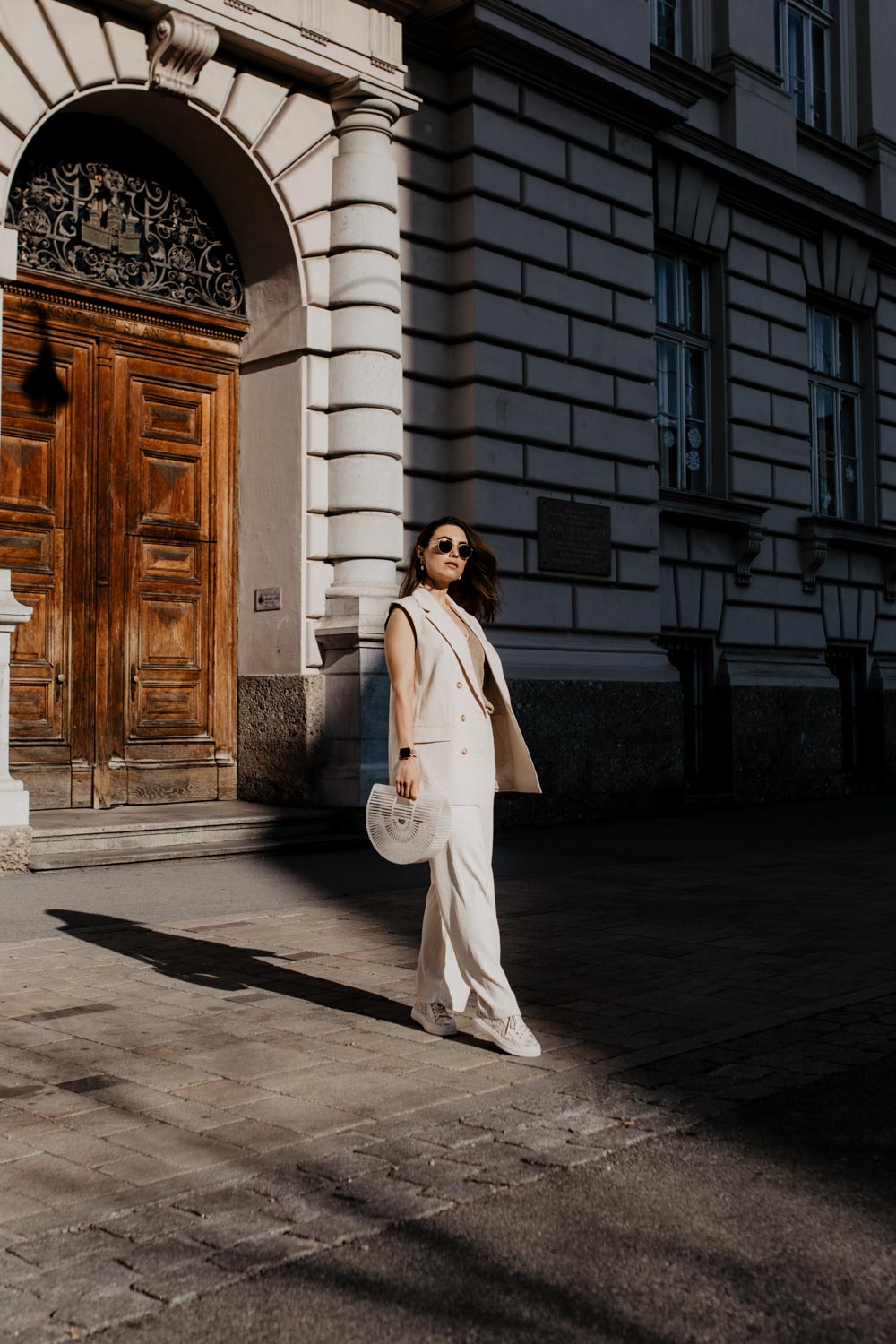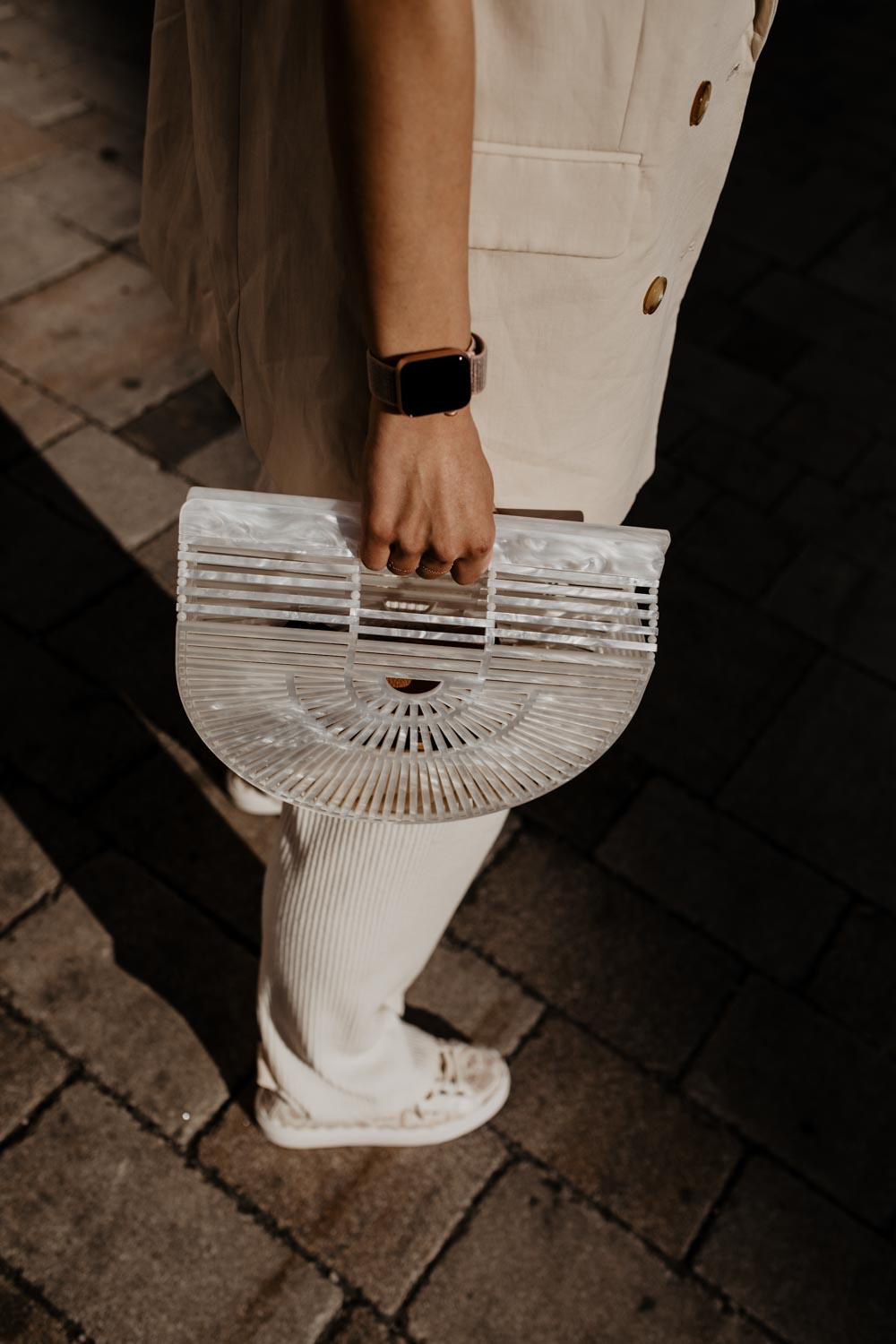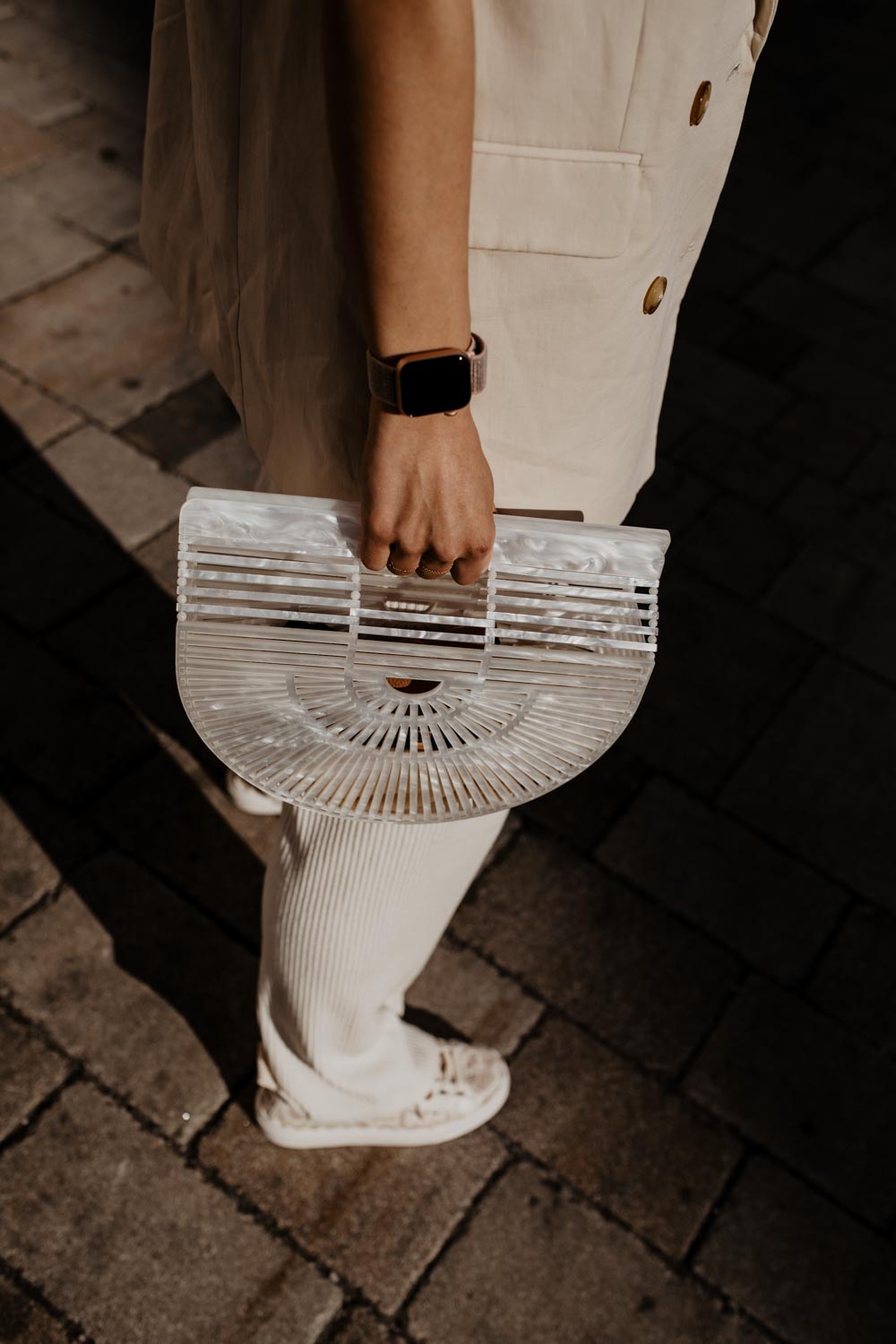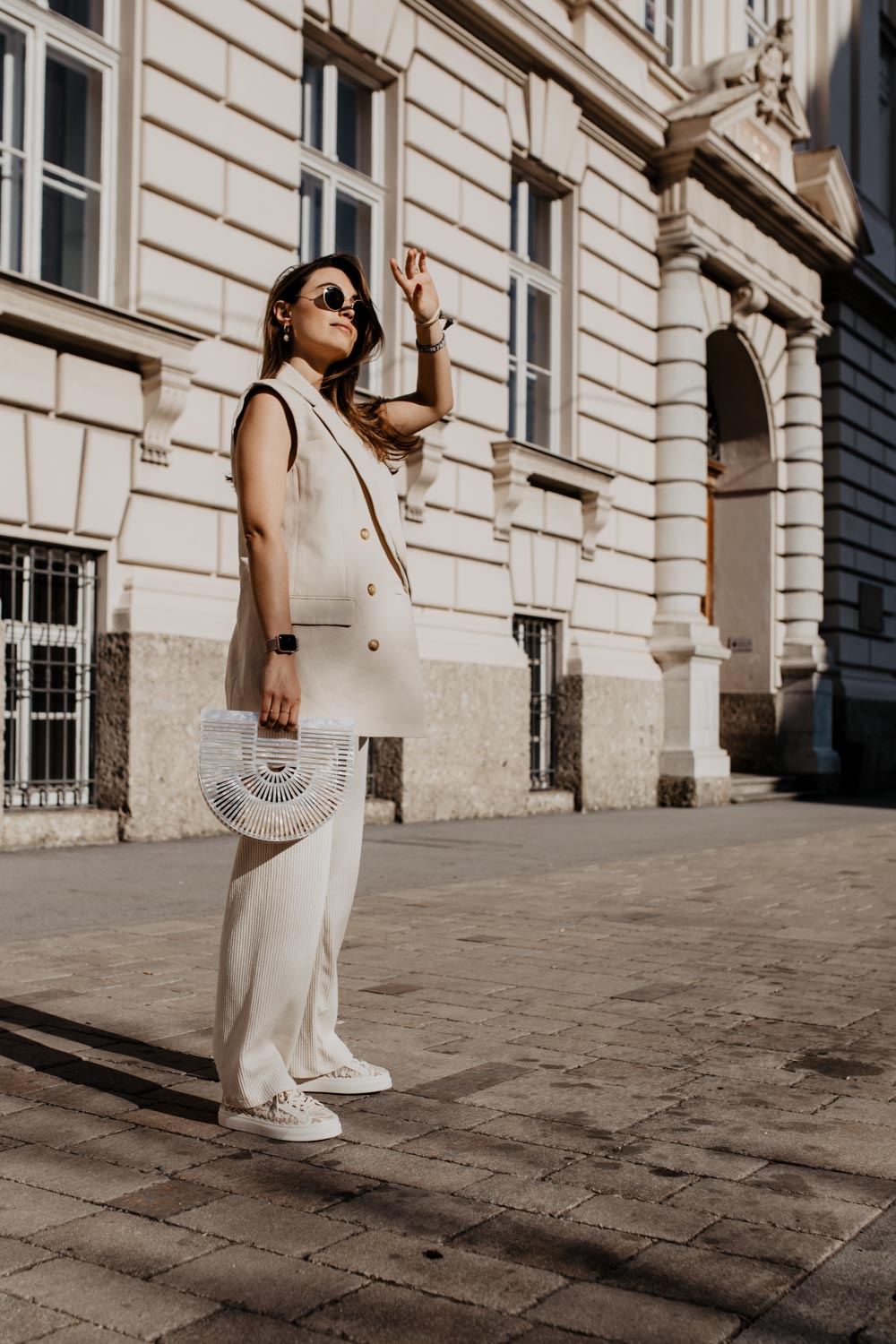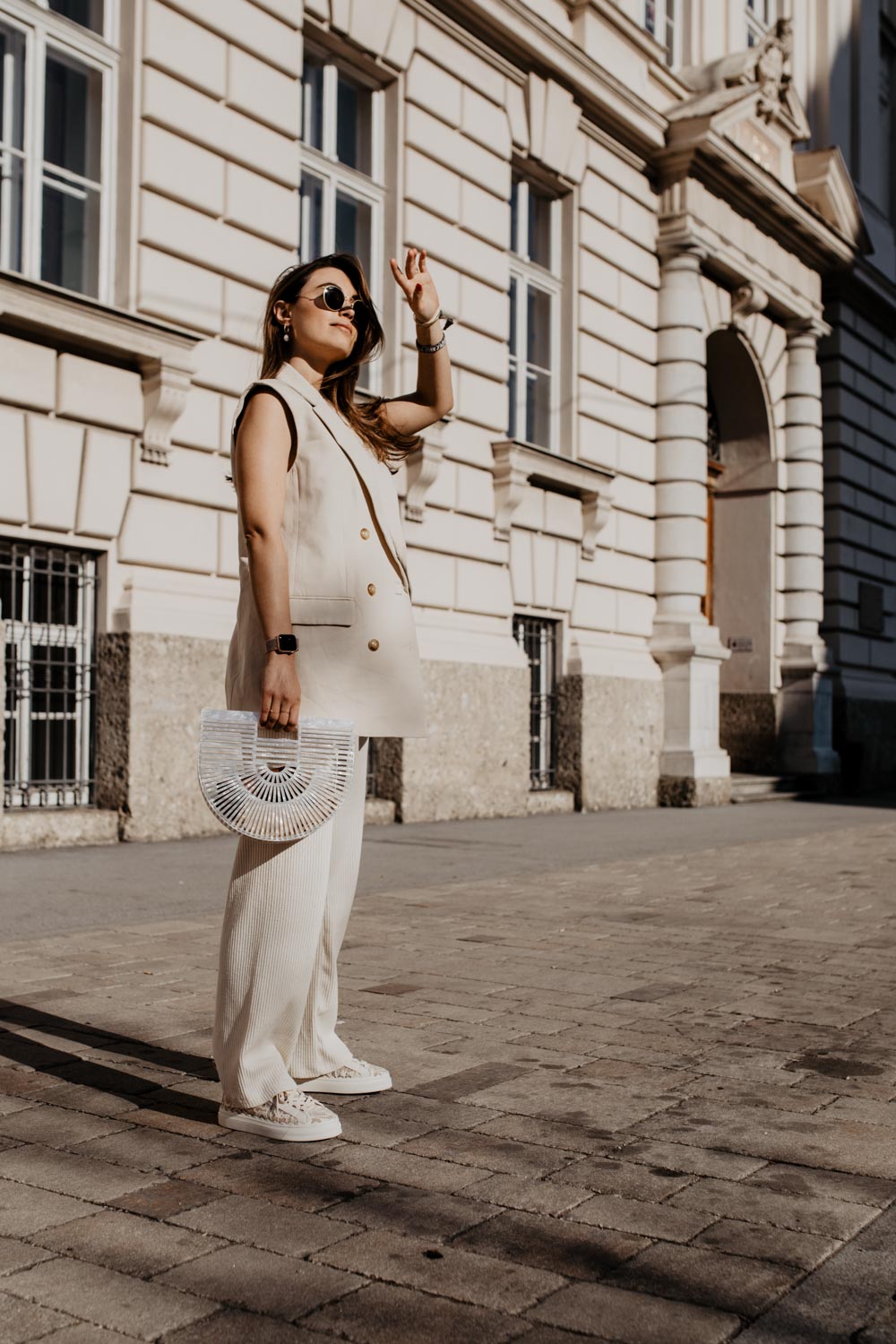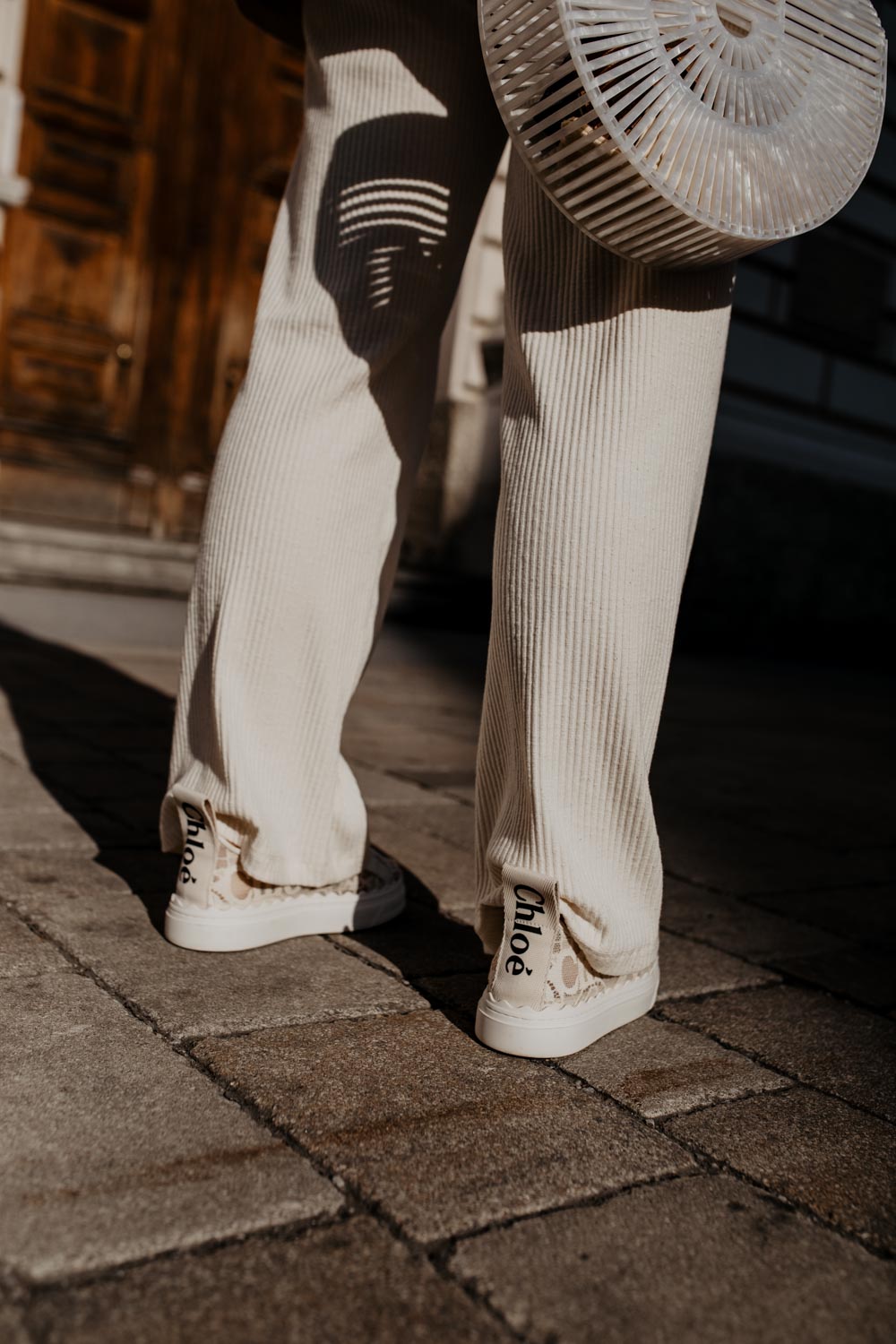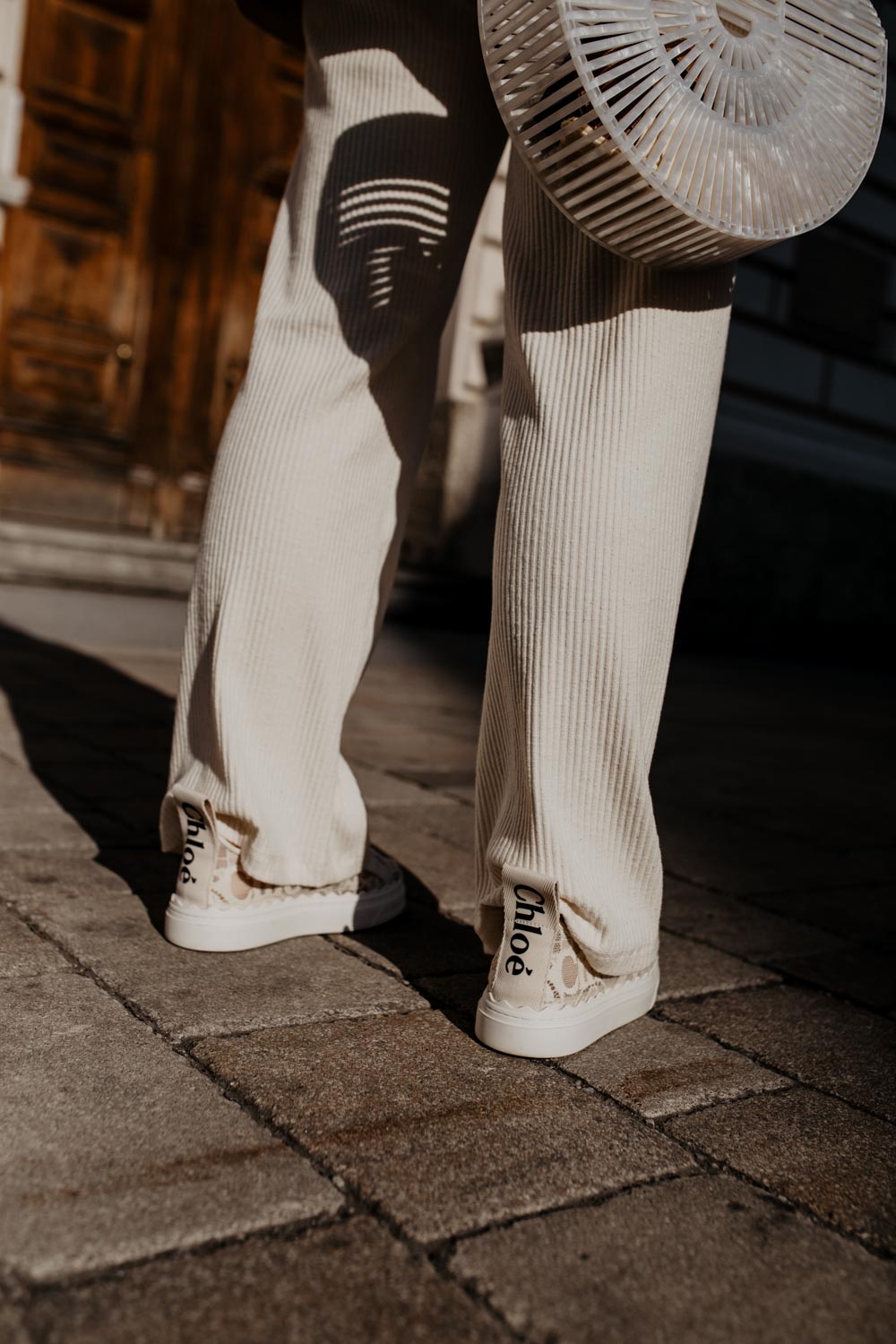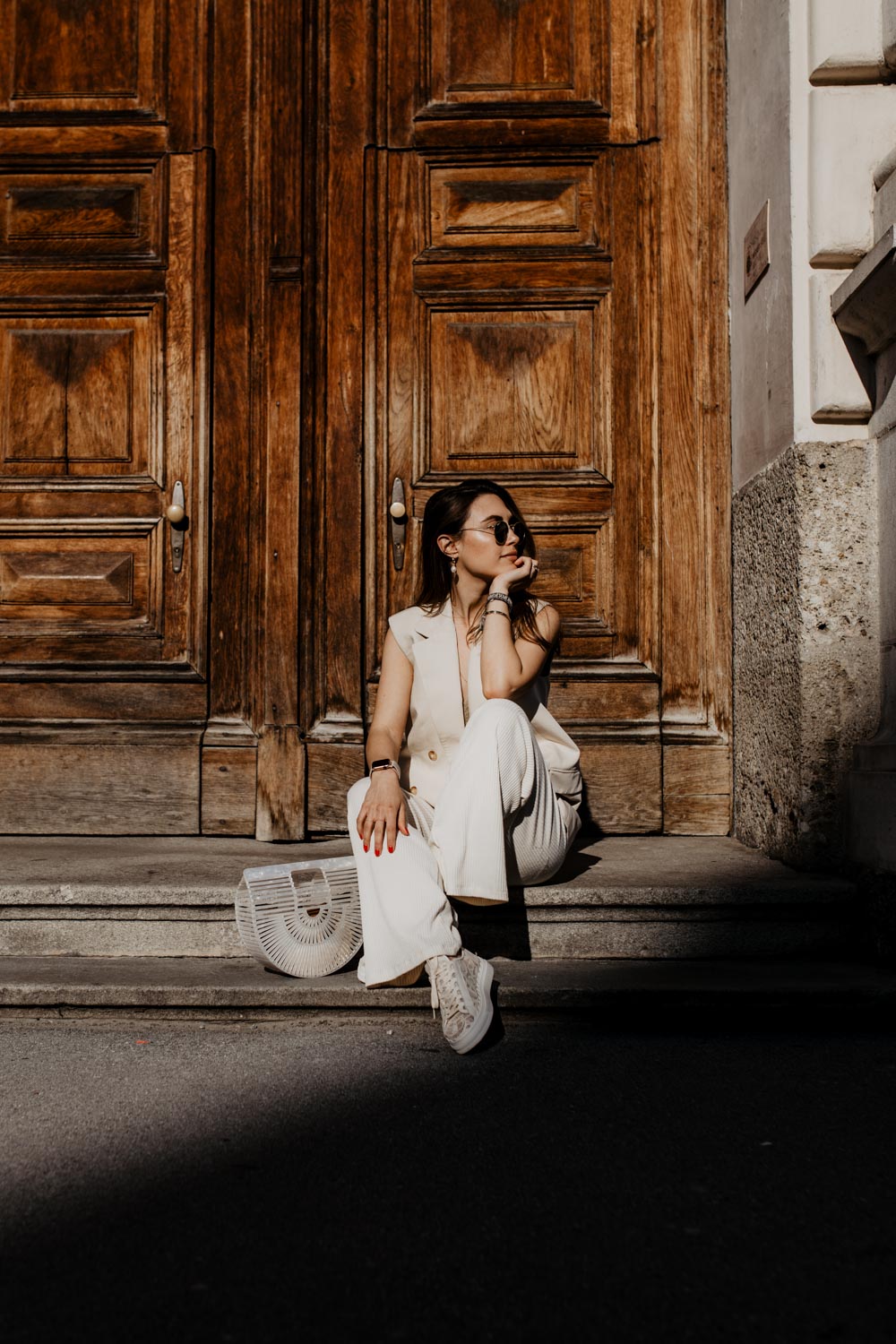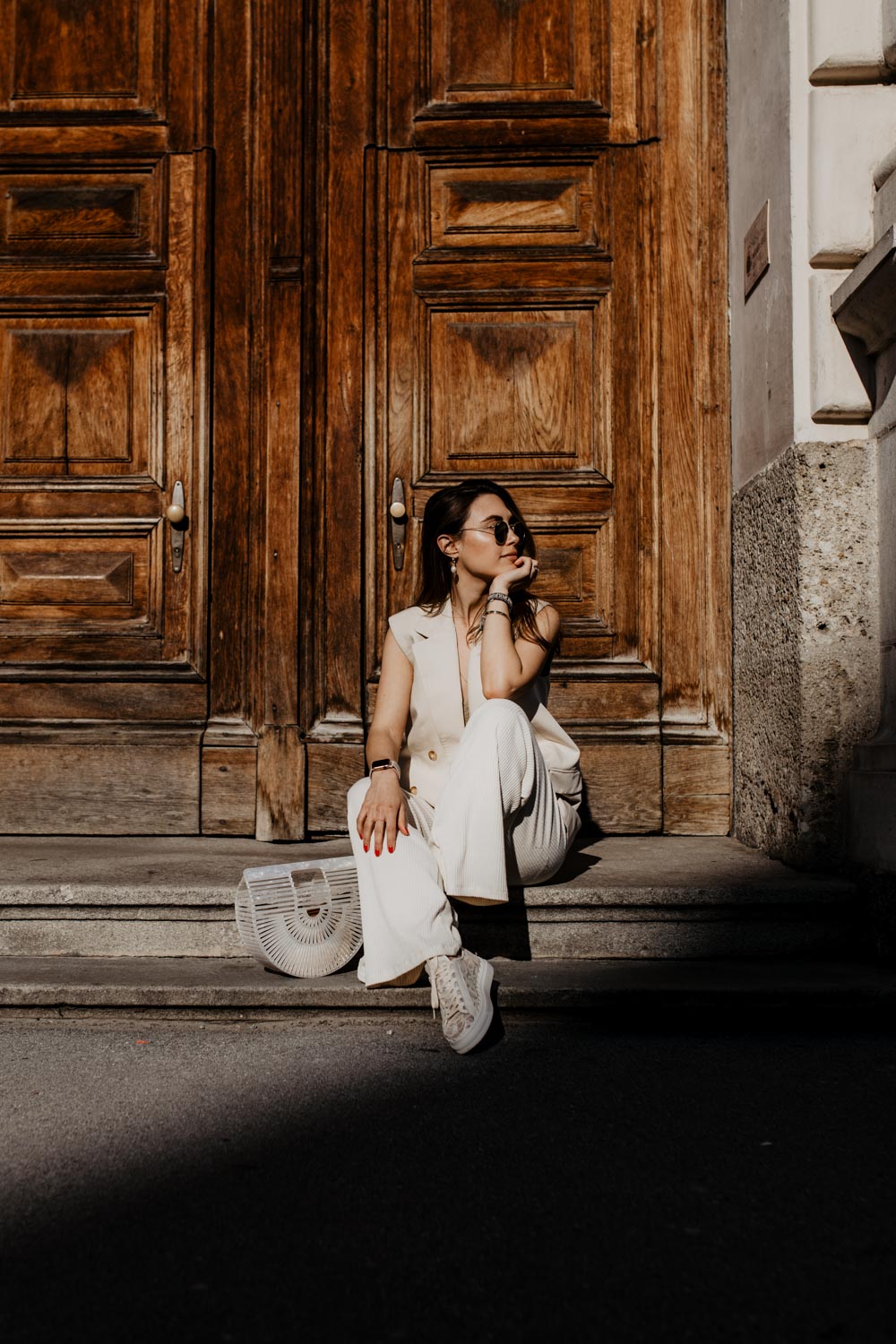 ---
Mango sleeveless blazer // Mango pants // Mango top // Chloé sneakers (different color here) // Cult Gaia bag // Ray Ban sunglasses
Shop The Post:

---
Photos by: Atelier Hoell