USM Modular Furniture
For The Home
Some of you might have seen my excitement about our new furniture on Instagram Stories already – I'm so happy to show you more of the two new beautiful USM shelves that moved into our home last week.
One of the most amazing collaborations that can happen to you as a blogger are the ones with brands that you have loved a long time before already. To me, USM is one of those brands that I have adored for many, many years. I have been a big fan of the modular concept of USM Modular Furniture for years and have been pinning their versatile pieces onto my interior inspiration board on Pinterest like crazy. Since Patrick and I moved into our new home together last year, an USM shelf has been very high up our interior wishlist.
As some of you might remember, we collaborated with USM last year already when it came to furnishing our office. Truth be told: We simply loved our light gray USM shelf so much that we decided to move it to our home once we moved in, where it now serves as an eye-catcher (and massive storage space) in our open space kitchen and living room.
If I had to describe USM with three words, it would be: timeless, sustainable and versatile.
Timeless, because it's a design classic that has been around for many years already and has never changed its look.
Sustainable, because when you buy USM furniture, you're beginning a relationship that lasts a lifetime. Due to the many configurations USM offers, you have the possibility to change your furniture to your specific needs and can extend them whenever  you want to.
Versatile, because there are so many different purposes and rooms you can furnish with USM.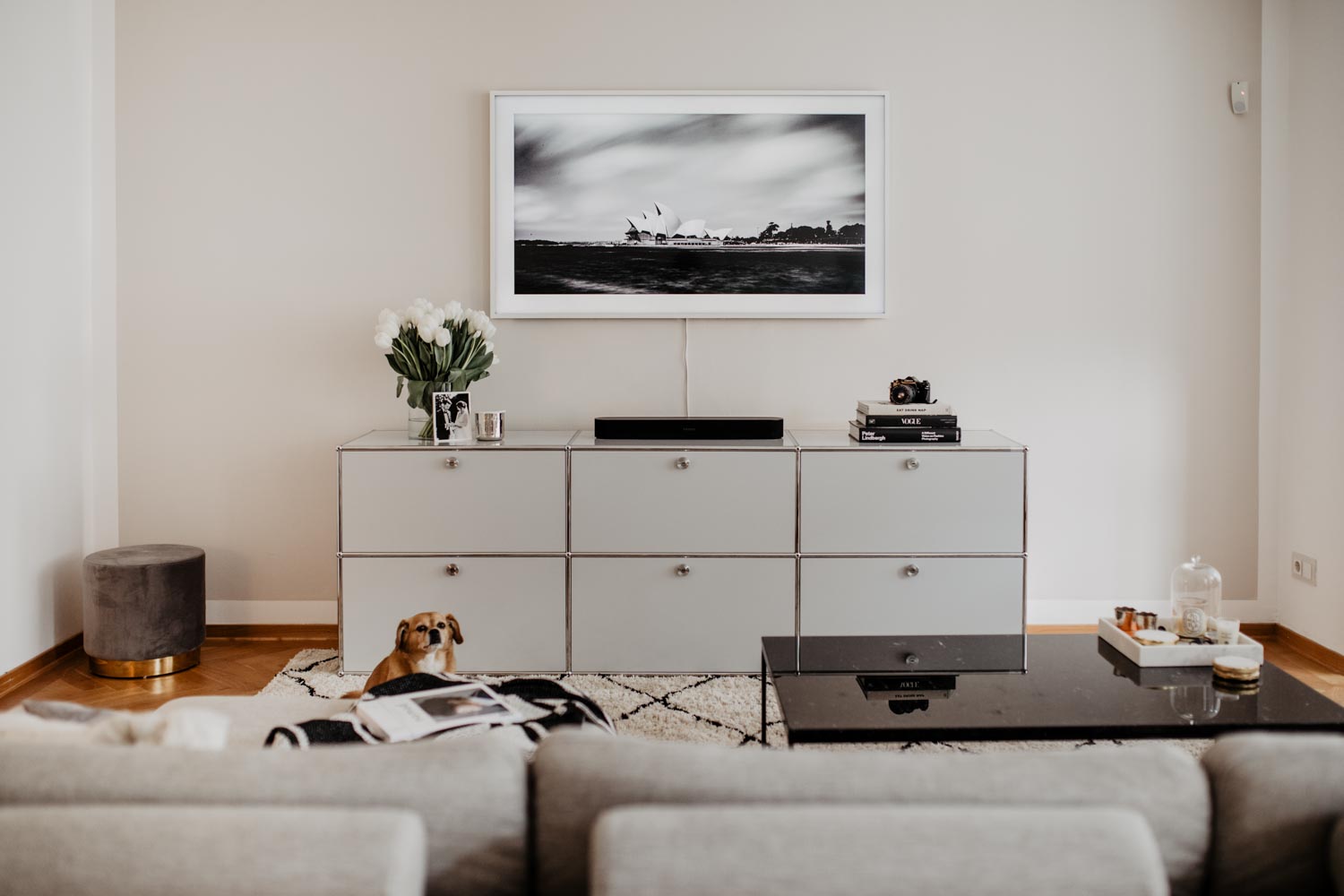 For over 50 years, USM has been a globally active Swiss family business. USM offers modular furniture systems for contemporary living and working environments and stands for modular living and working in uncompromising and innovative quality.

USM custom made for your home
The coolest part about USM is that you can design everything by yourself online with the help of the interactive USM 3D configurator. This way, your furniture is custom made for your personal needs. The configurator enables you to interact with your 3D model by selecting the modules you want to add, edit or delete. You can also enlarge or rotate it. Furthermore, you can choose from a range of different shapes and sizes, customizable features such as drawers and extendable display shelves in any of the USM colors and materials. The price of your furniture is also calculated in real time, and when you're ready to order, you simply click on the "contact" button displayed under the price. The USM team will contact you within 48 hours.
I personally loved the feature that you can save your designs for later in case you want to compare different options with each other.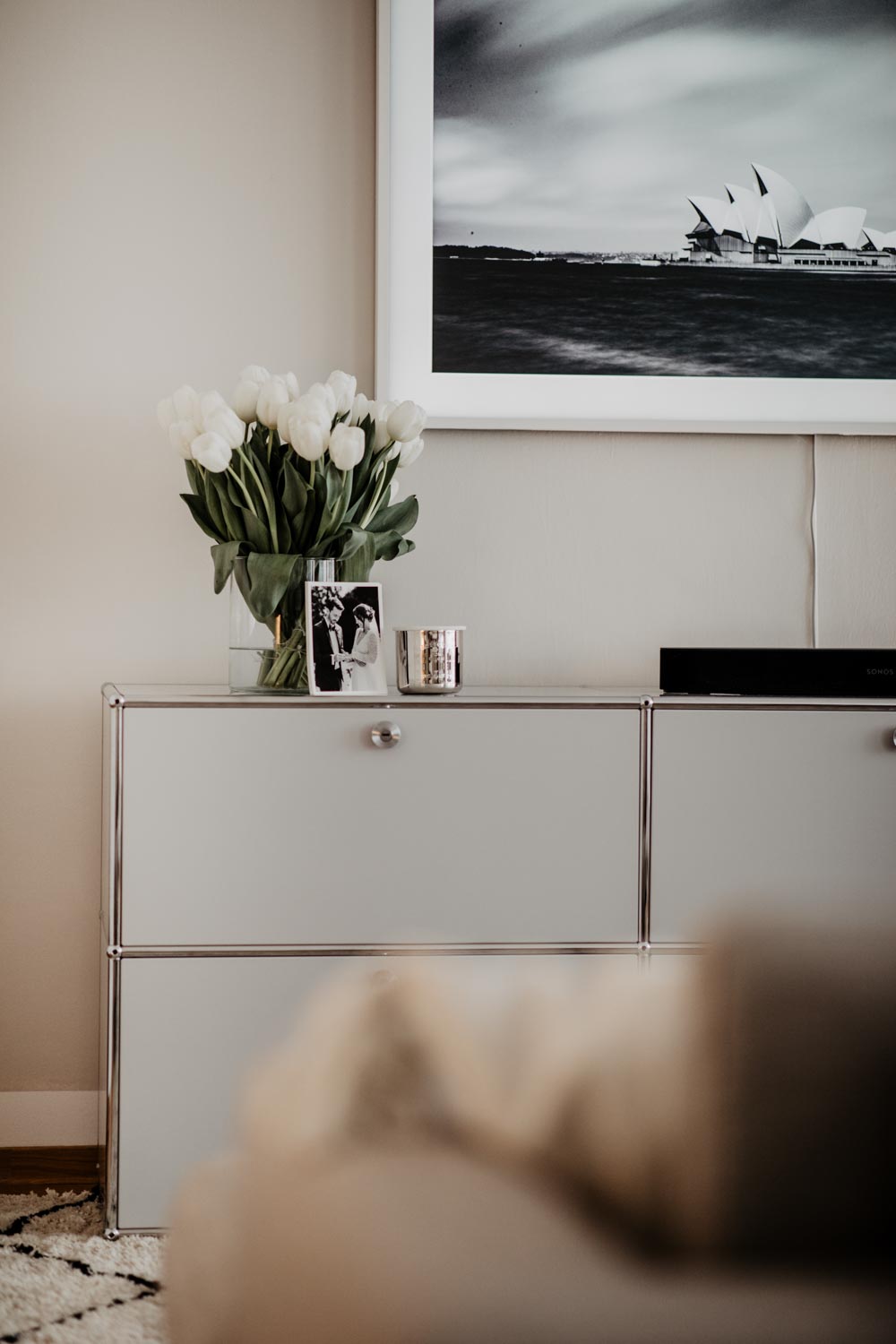 For the hallway:
Everyone who ever furnished a home from scratch probably knows how difficult it can be to find the right furniture.
We have been looking for a beautiful and practical shelf (aka the trickiest combination) for our hallway and bedroom for months. Our hallway is quite long and narrow, however it's too big not to make any use of it. As you can never have enough storage space, we knew we wanted to have a practical shelf that offers some additional space for our belongings, but it also had to look the part since it's one of the first pieces you see when you step into the door. Because you know, the first impression counts, right?
We played around with a few different options in the configurator and eventually chose a graphite black shelf consisting of six compartments: Two of which are open and the other four compartments have drop down doors. The most practical part about one of those compartments is the hidden cable duct on the backside, which we use for charging all of our devices such as laptops, iPads and phones. It's a very clever way of getting rid of all the charging cables throughout the apartment, and it also helps you to decrease screen-time because you can "lock" your phone in there whenever you feel like it.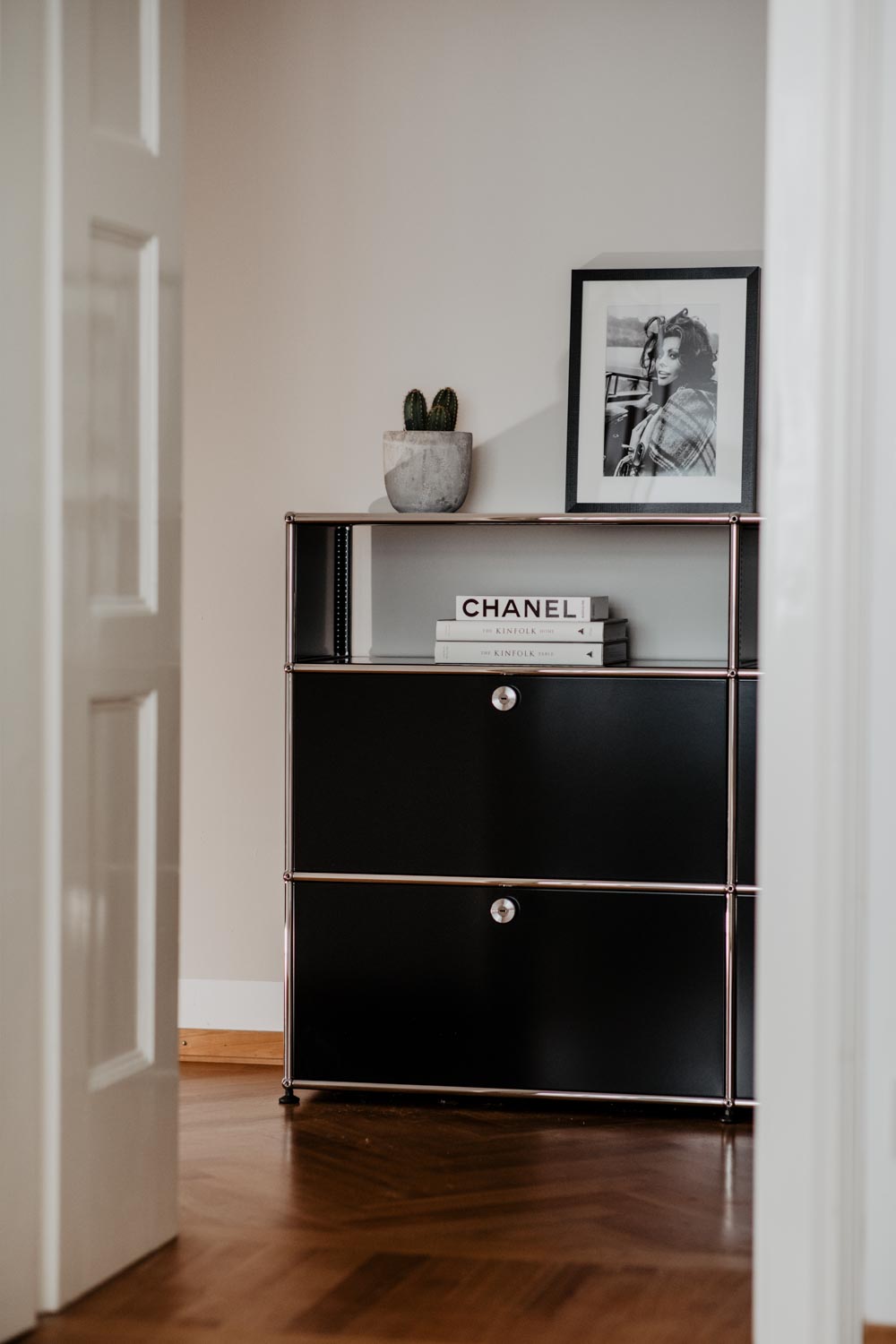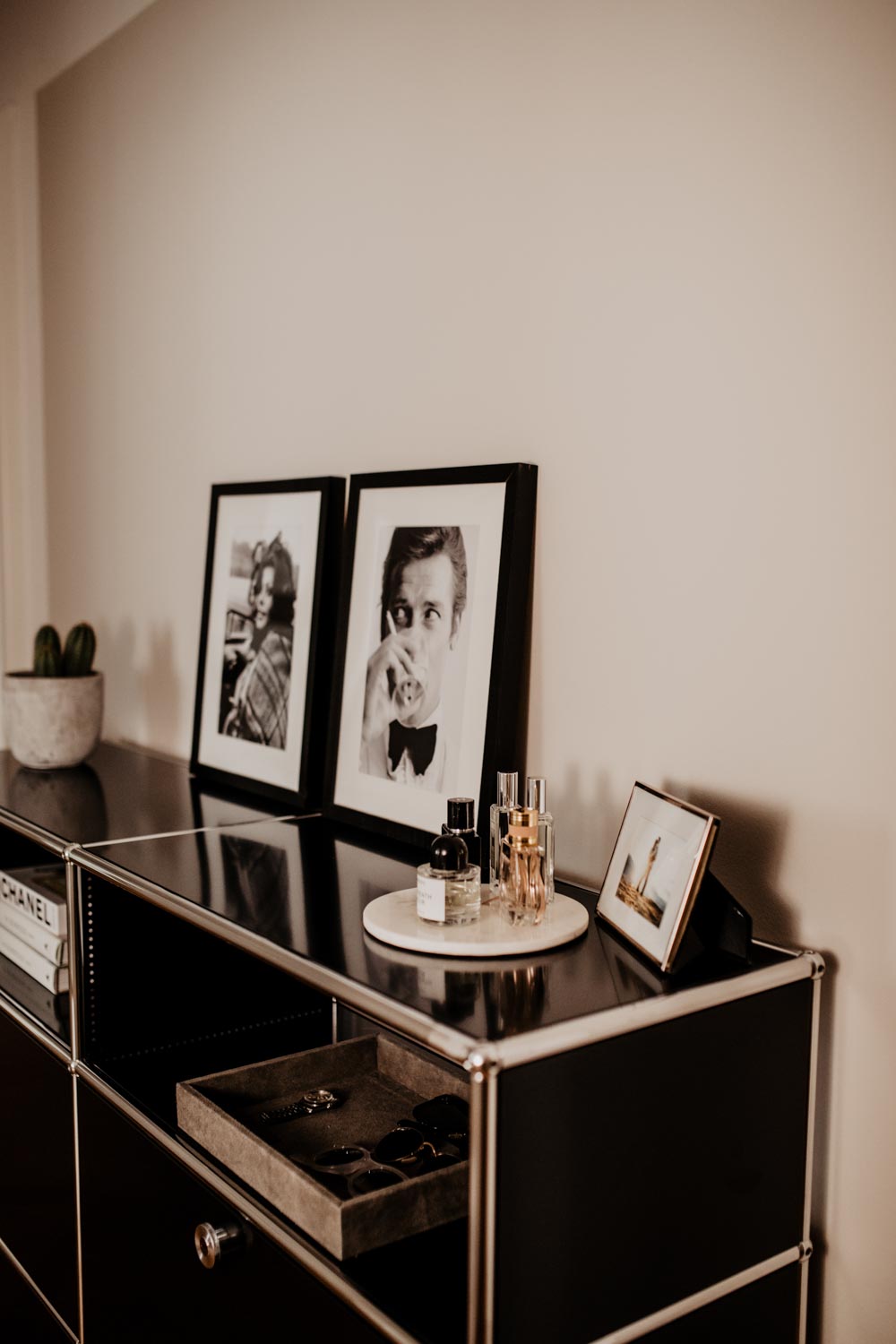 For the bedroom:
For our bedroom we were facing a similar problem: We were looking for a TV board that doesn't look like the basic TV boards do. After searching for some inspiration on the USM website, we decided to go for a shelf that serves as a sideboard consisting of open and closed elements. Our choice of color for the bedroom was pure white, which is a rather warm tone and fits perfectly to all the neutral colors and linen details in our bedroom.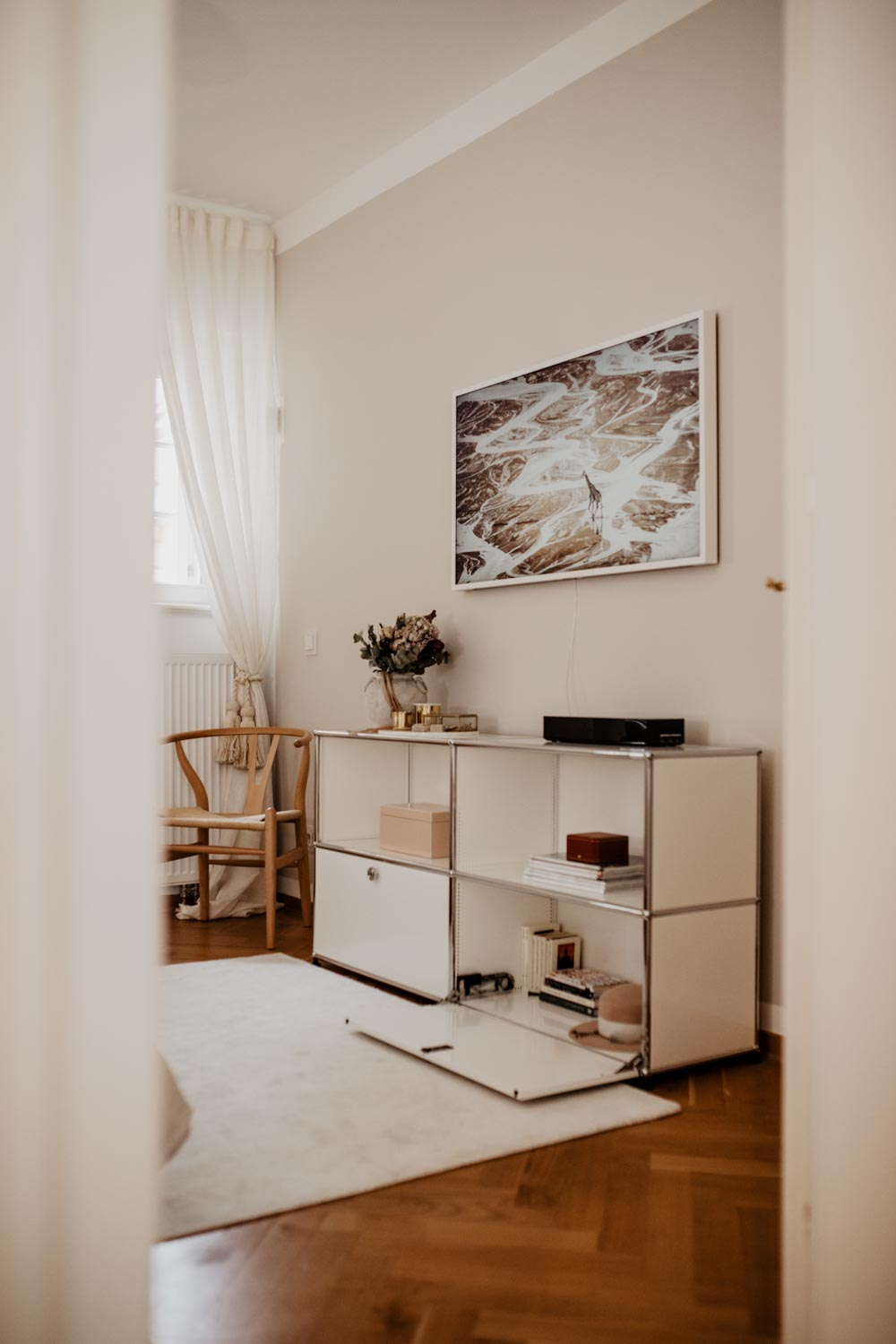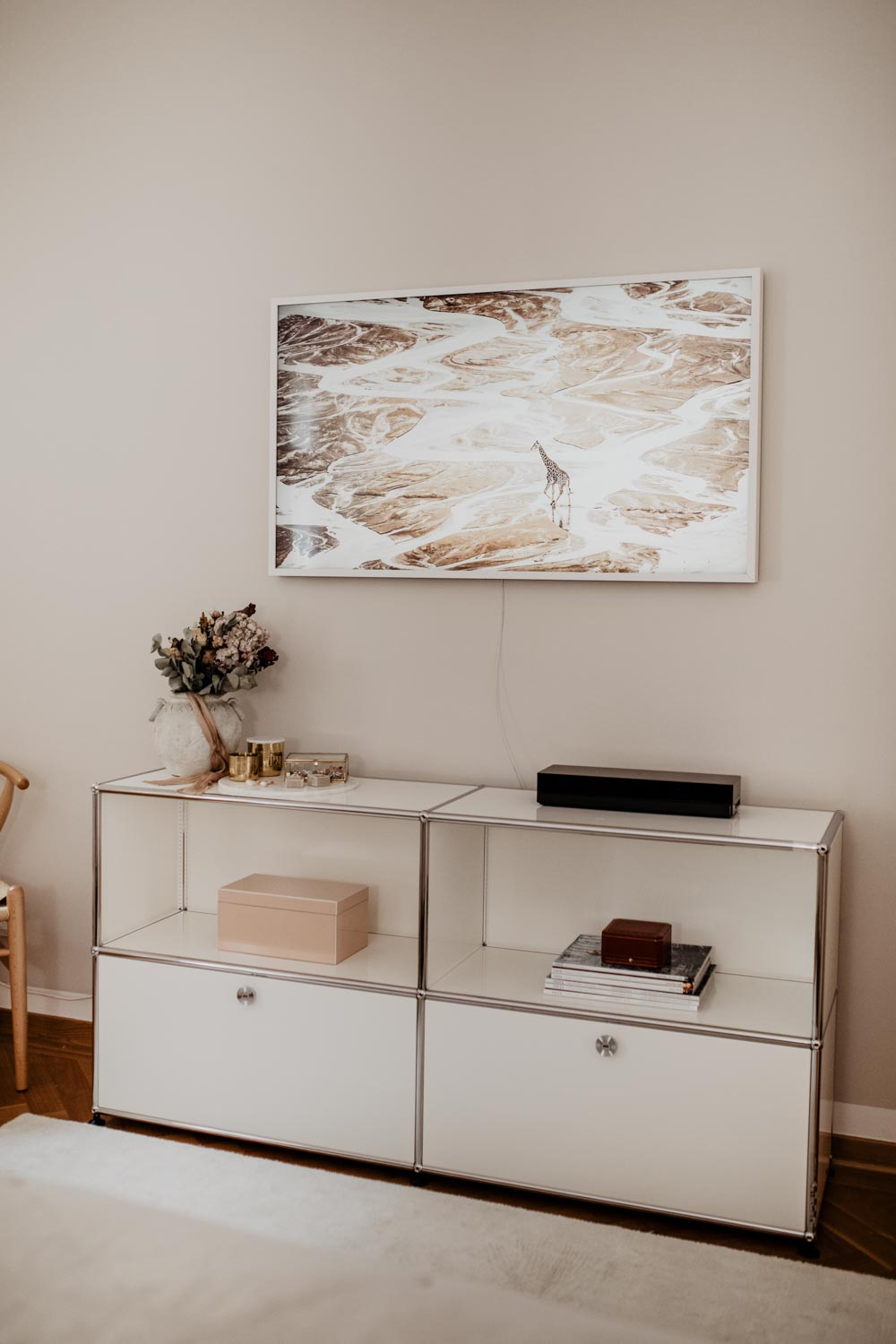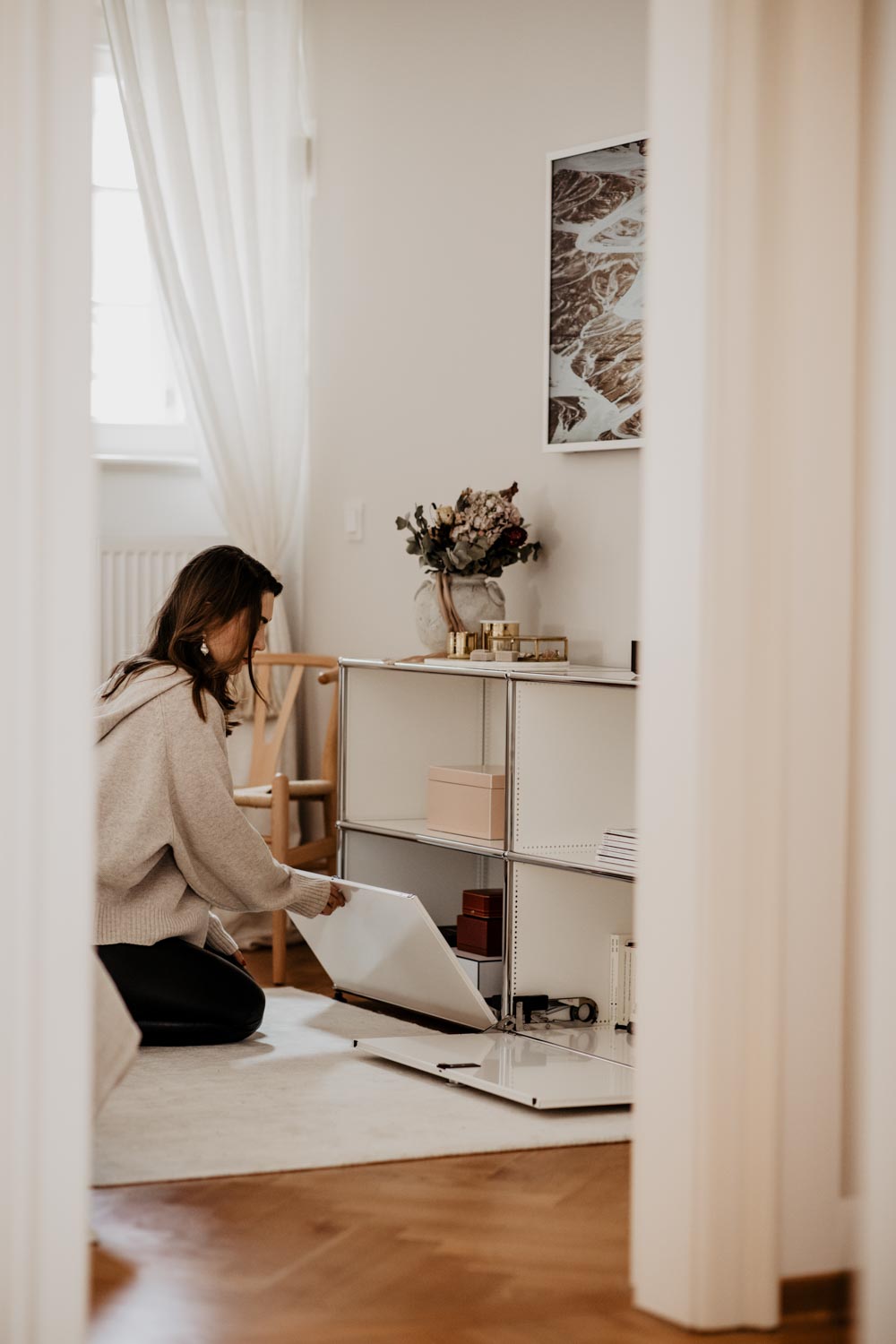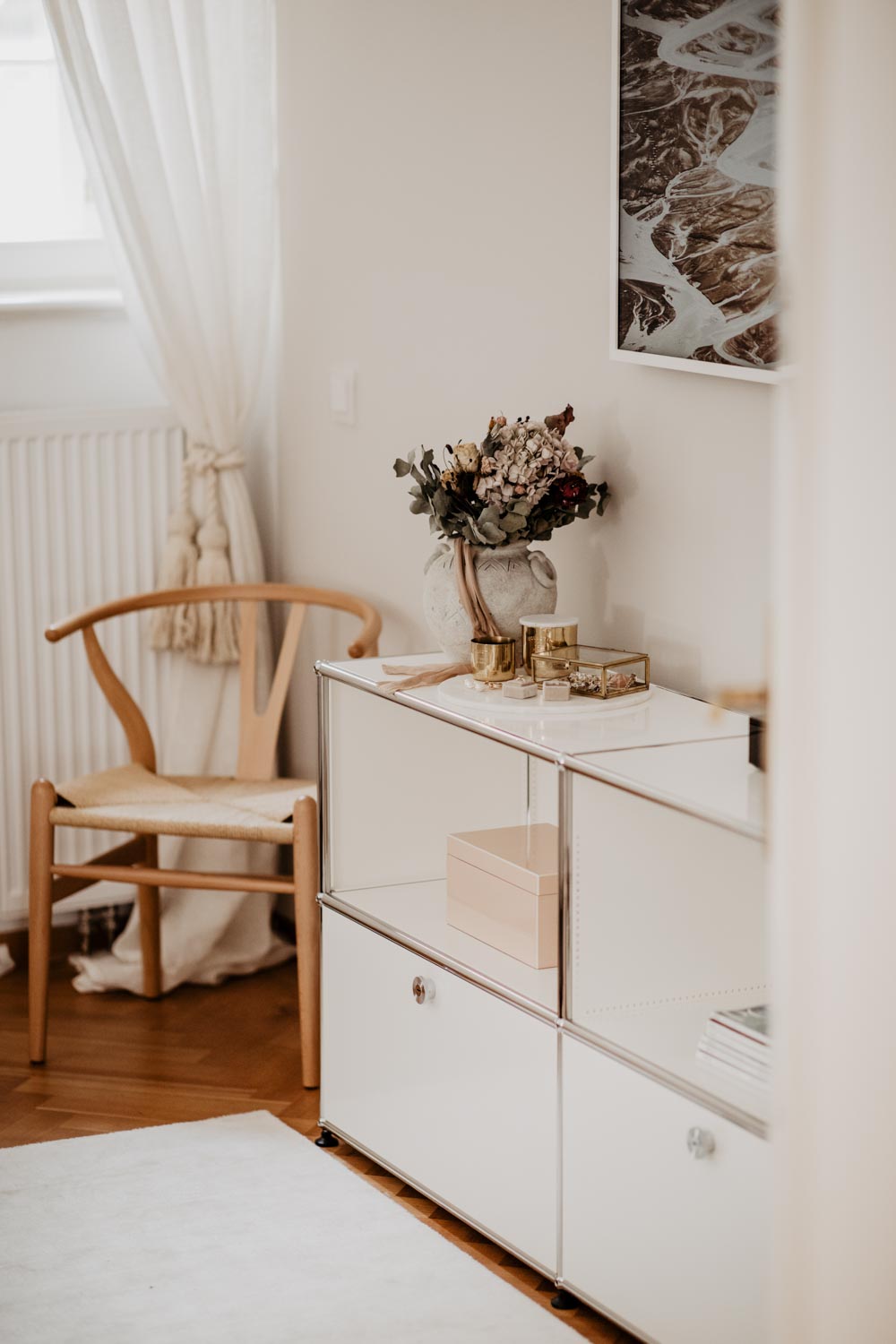 I know these three pieces of furniture will accompany us for our whole life, and I'm very much looking forward to see how they might eventually transform into other configurations over time, when we are moving into a new home or simply want to adapt the shelves to new needs – everything is possible with USM.
---
*advertisement: In friendly collaboration with USM Haller