The Baby Blue Coat
While I was enjoying some late summer days in Barcelona, autumn already hit us full force in Austria. Getting off the plane yesterday night, I almost had a little cold shock. When you love coats as much as I do though, this is a legit reason to be happy! I'll be honest with you guys: I do love summer like nothing else. But there is something special about this temperature drop in fall, the air gets crispy, leaves are starting to fall and I just kind of like it.
Usually my wardrobe color palette for autumn consists of my classic black, white, beige and grey combinations, with some added dark green shade, burgundy and rosé. However, this year I went wild and ordered a baby blue coat. I thought it would be a nice touch of color and it seems like I do have a thing for baby blue. Combined with velvet pants, an oversize grey knit sweater and chunky boots with cool details, this combination is a perfect transition outfit.
It seems like colorful coats are a big hit this season, and our favorite online stores have some great examples in store already. I did some online window shopping and picked out the best colorful coats for you.
Favorite coats this season:

Before it's time to wrap myself in the warmest coats and bomber jackets my wardrobe has to offer, I'll make sure to be sporting this babe blue number as often as I can. I think it will look great with a pair of blue jeans and a crisp white blouse, too. What do you think: Colorful coats, yay or nay?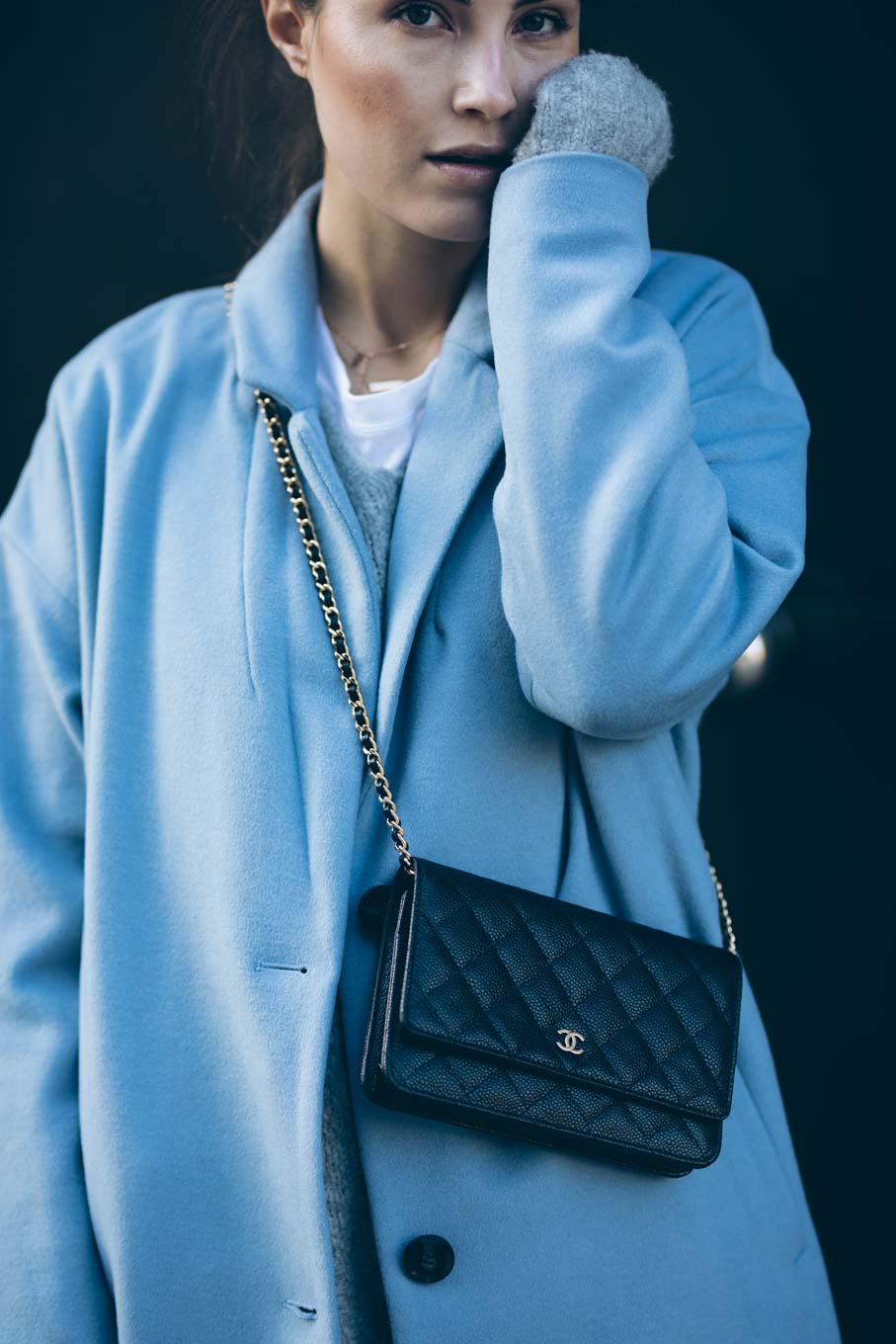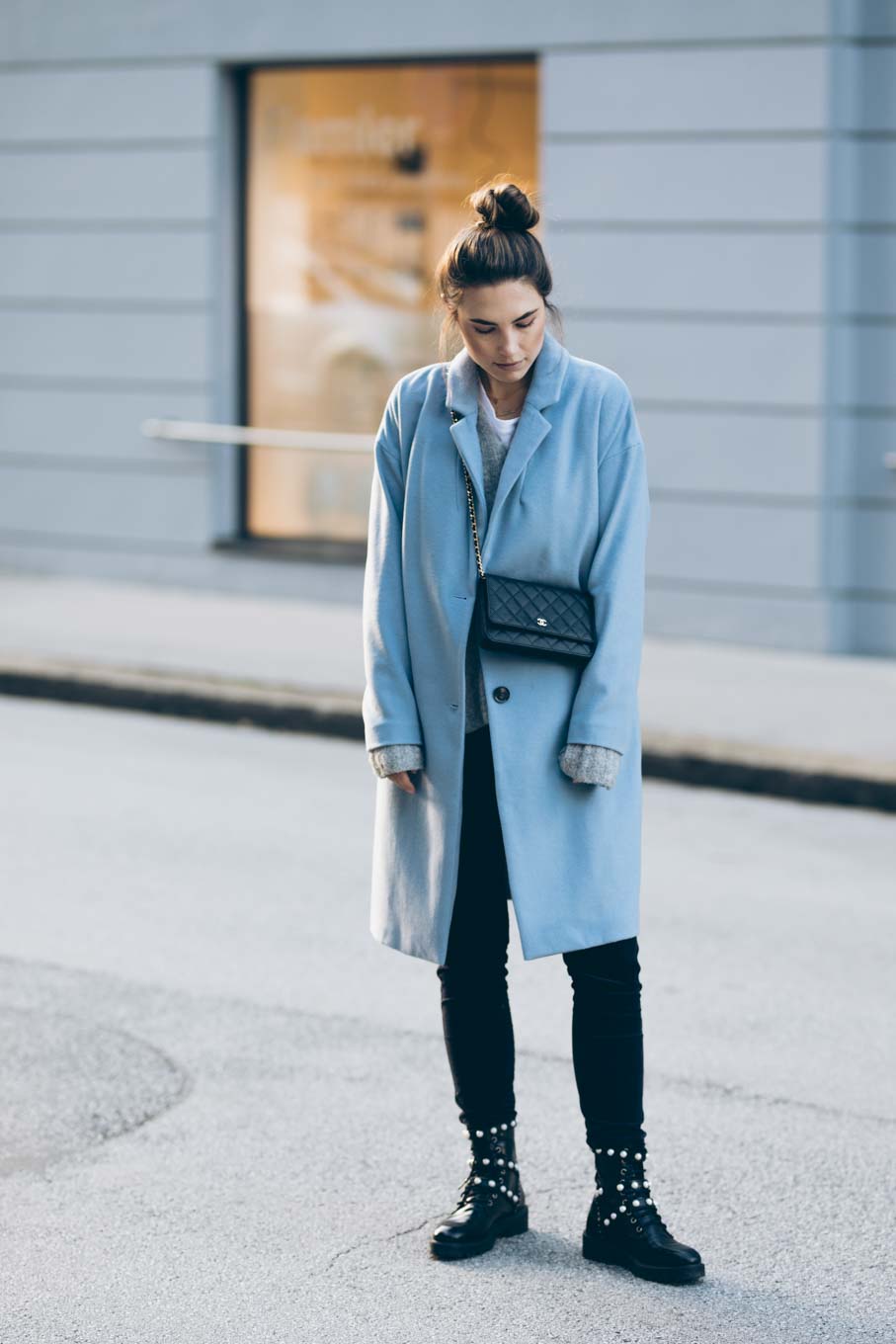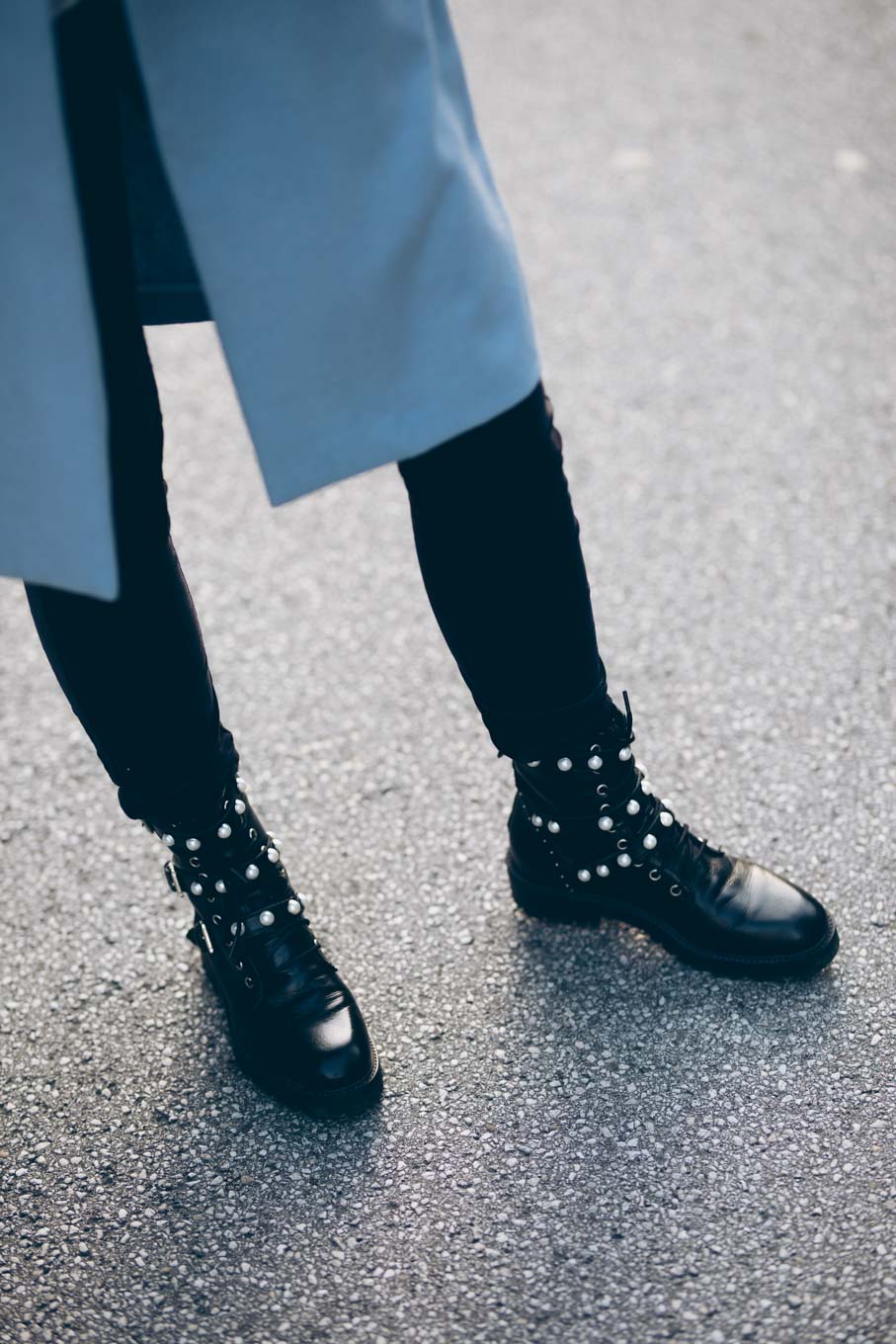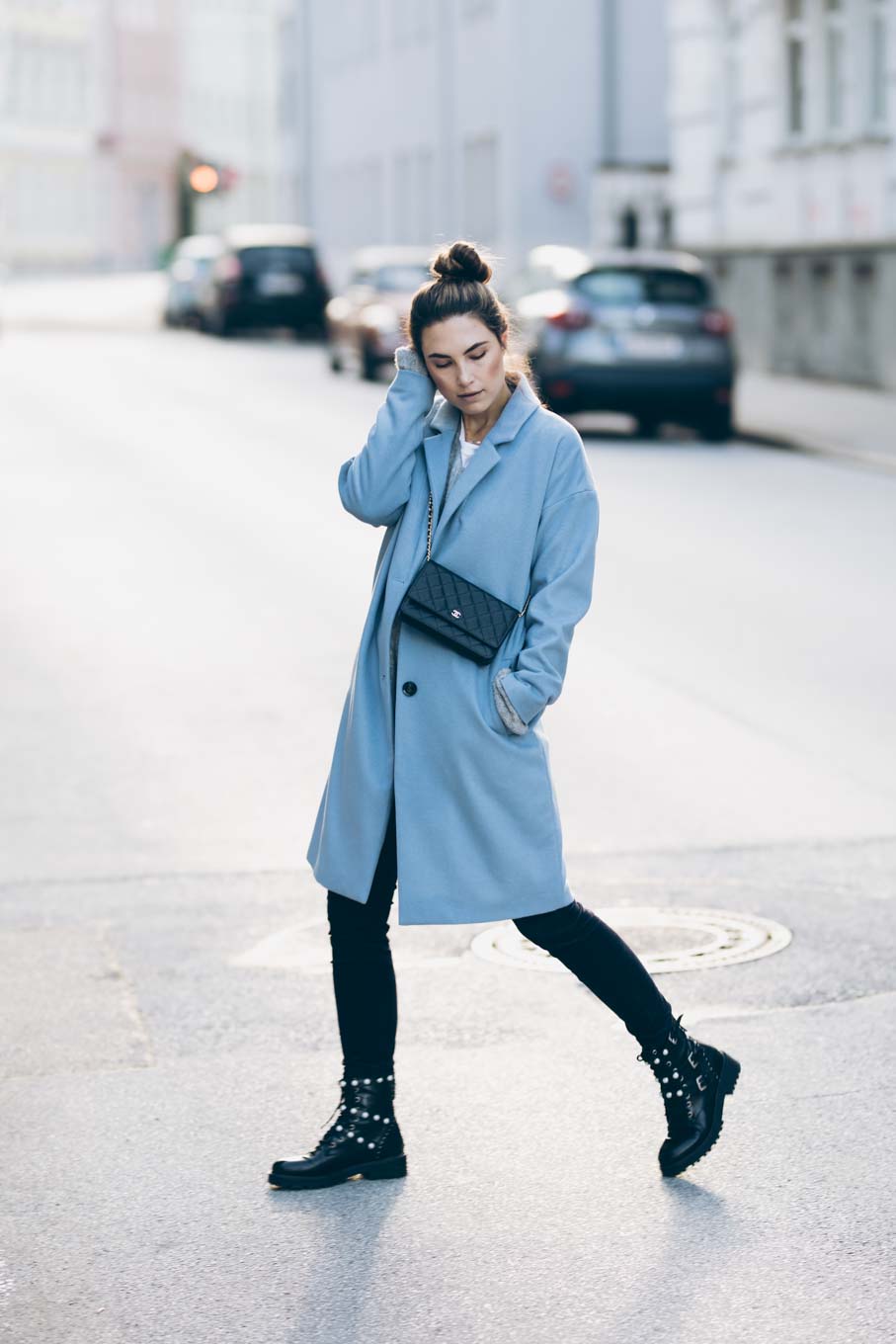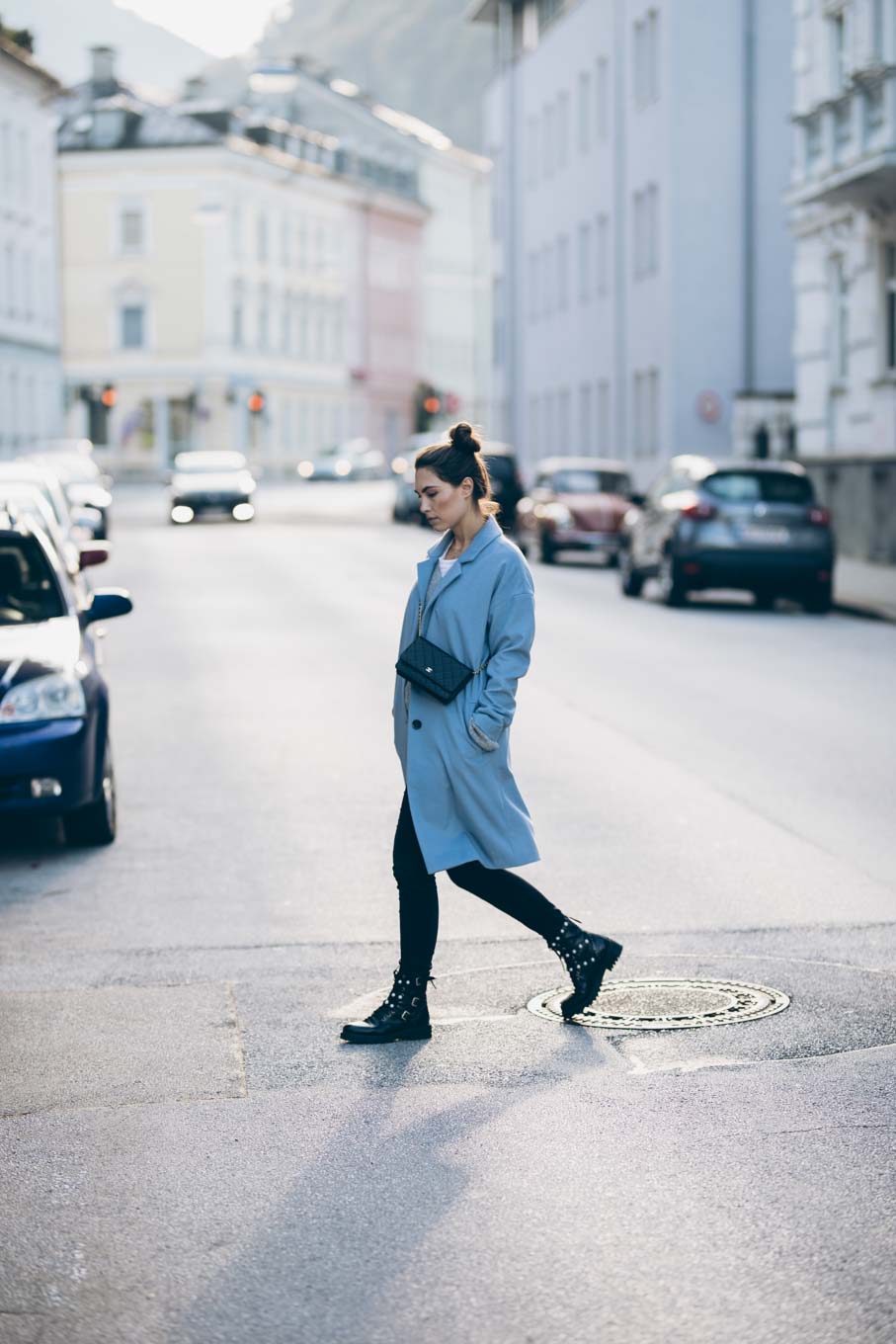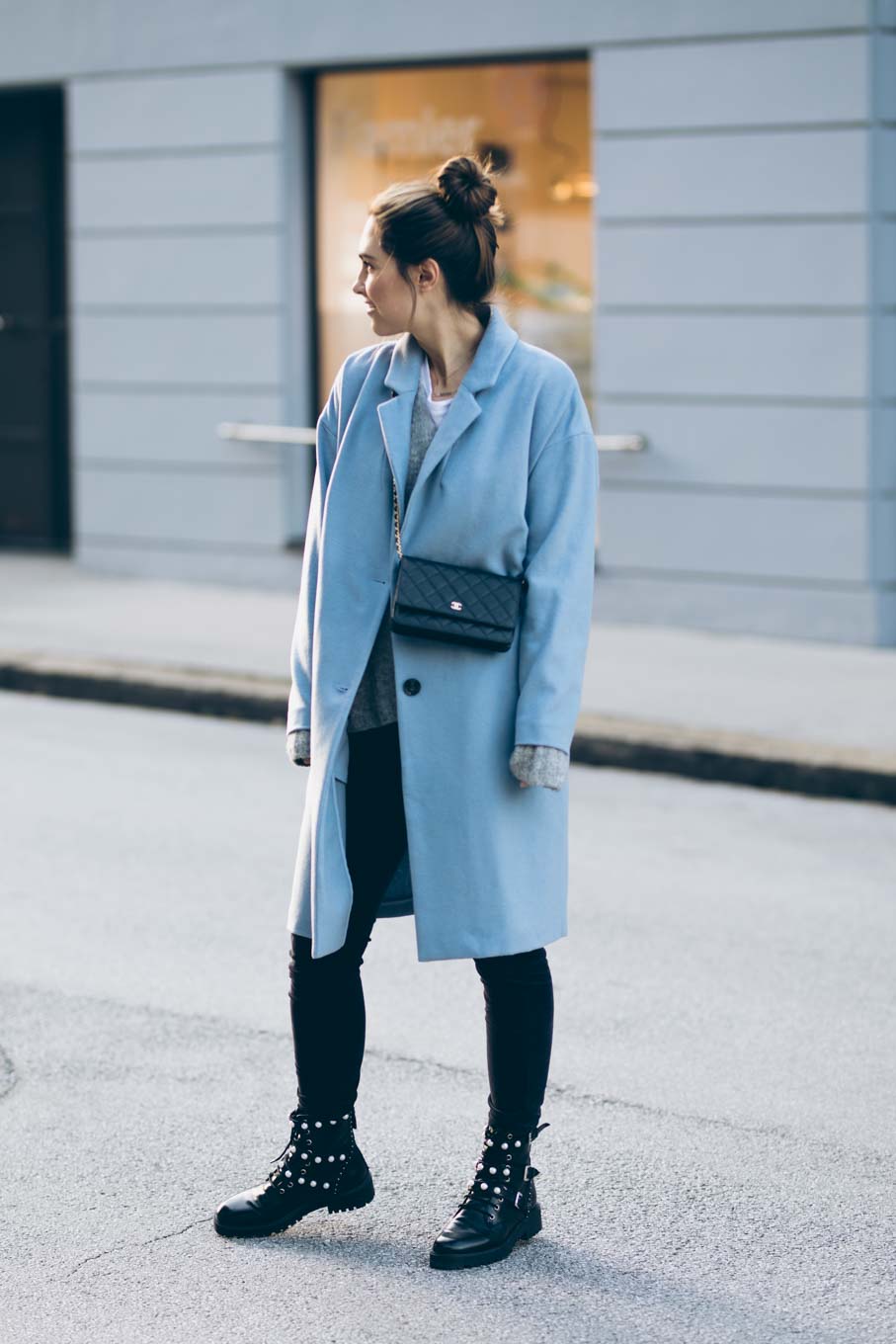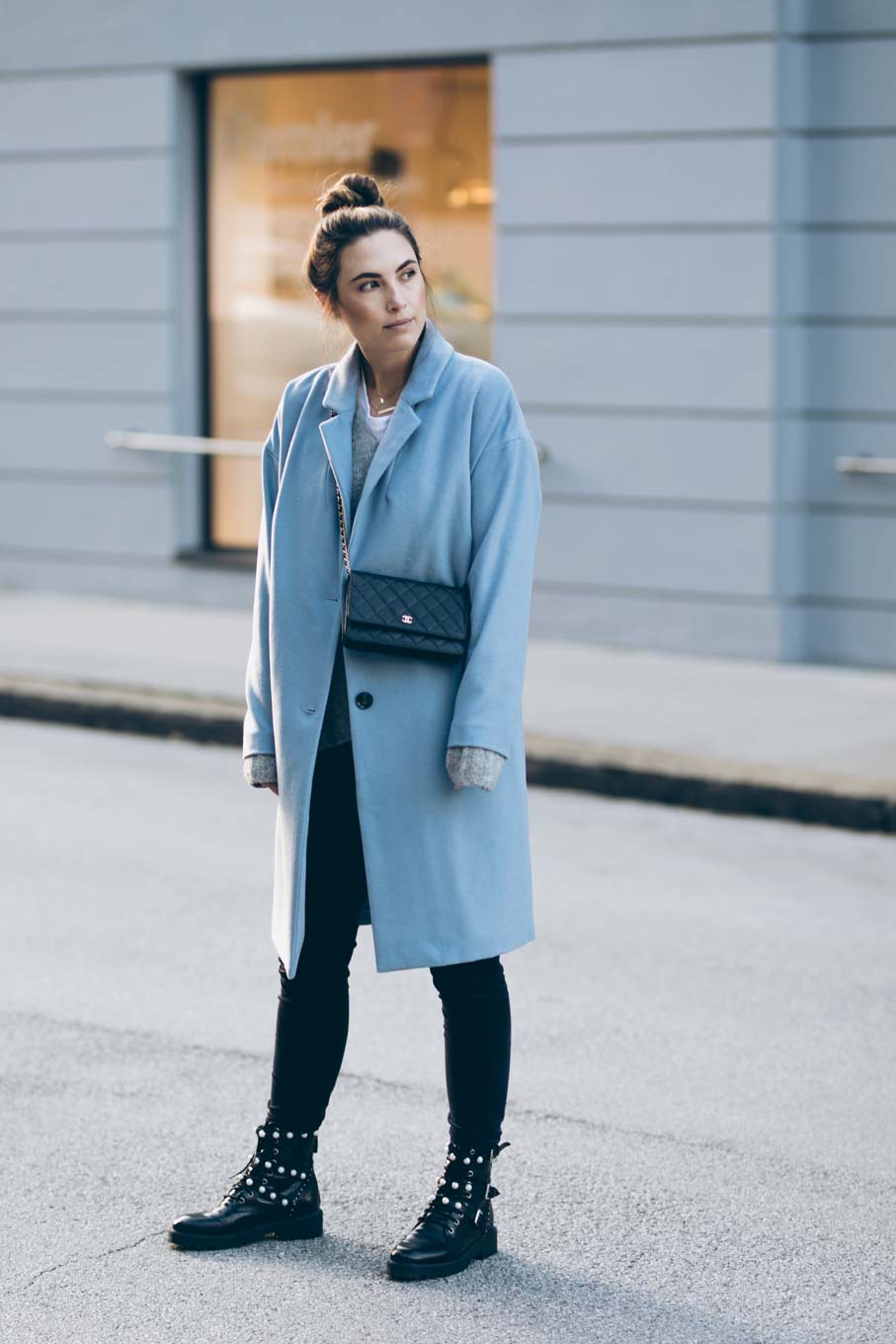 ---
Jake*s coat (similar here for AT, here for DE) // Closed velvet pants // Edited sweater // Funktionsschnitt t-shirt // Zara boots (similar cool version here) // Chanel bag // Anna Inspiring Jewelry necklaces (long, short)
Shop the post: