Birthday Traditions
When I was a little girl, my Mom always bought me a "special outfit" for my birthday. Whether it was a pretty dress, a cool new jacket, or a new pair of jeans… I was allowed to choose whatever I liked. I still remember some of those "birthday" outfits as if it was yesterday… and I also remember the excitement I had about my new clothes. You'll probably laugh out loud now, but I even still have some of these clothes… Not because I still wear them of course (wouldn't fit at all, who am I kidding) but just because it would break my heart to throw them away because so many beautiful memories are connected to them.
Long story short, now – 27 years later – I'm still keeping this tradition alive and always chose a special piece of clothing for my birthday. Last year I treated myself with the Selfportrait Azalea dress, and this year a little red number from & other stories stole my heart the minute I saw it featured in their newsletter (note to self: newsletters are dangerous).
Since my birthday fell on a super cold and rainy day this year, and because Patrick surprised me with a day at the spa, I didn't actually get to wear the dress for my birthday. Nevertheless, I got to wear it for many occasions since. Although it's rather chic and nothing you'd pick as something you'd wear on normal office days or to run some errands, I still think it's very versatile and definitely suitable for daily use. Toned down with black boots and a leather jacket, it makes the perfect outfit for ordinary days, as well as to go out for dinner or to an event.
What I love most about dresses like these is that it only takes one piece to be dressed and to look put together. That's why it was also in my suitcase when I went to Barcelona. It doesn't need ironing, it's versatile, and it doesn't take up much space: Three attributes that make this dress a perfect travel companion.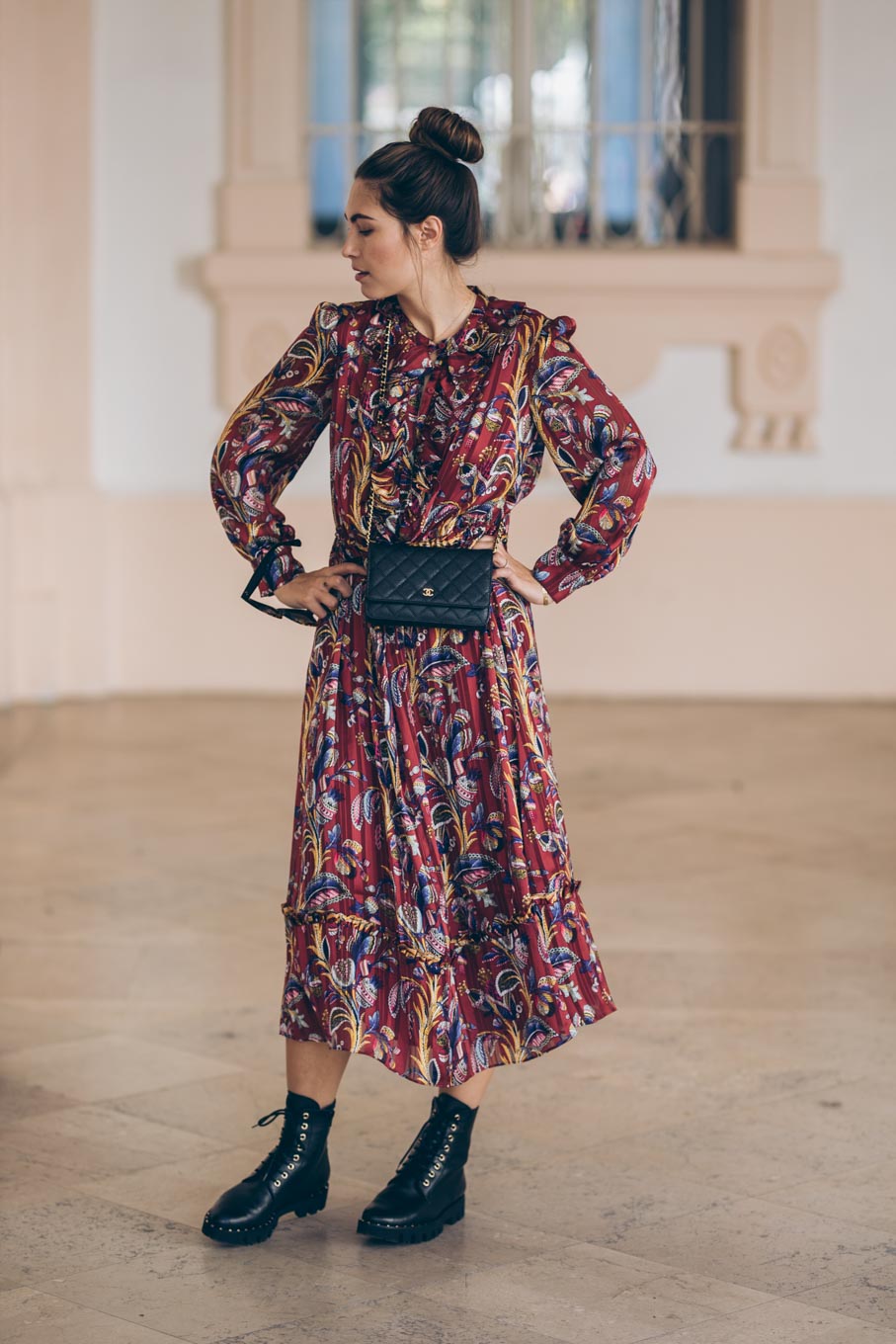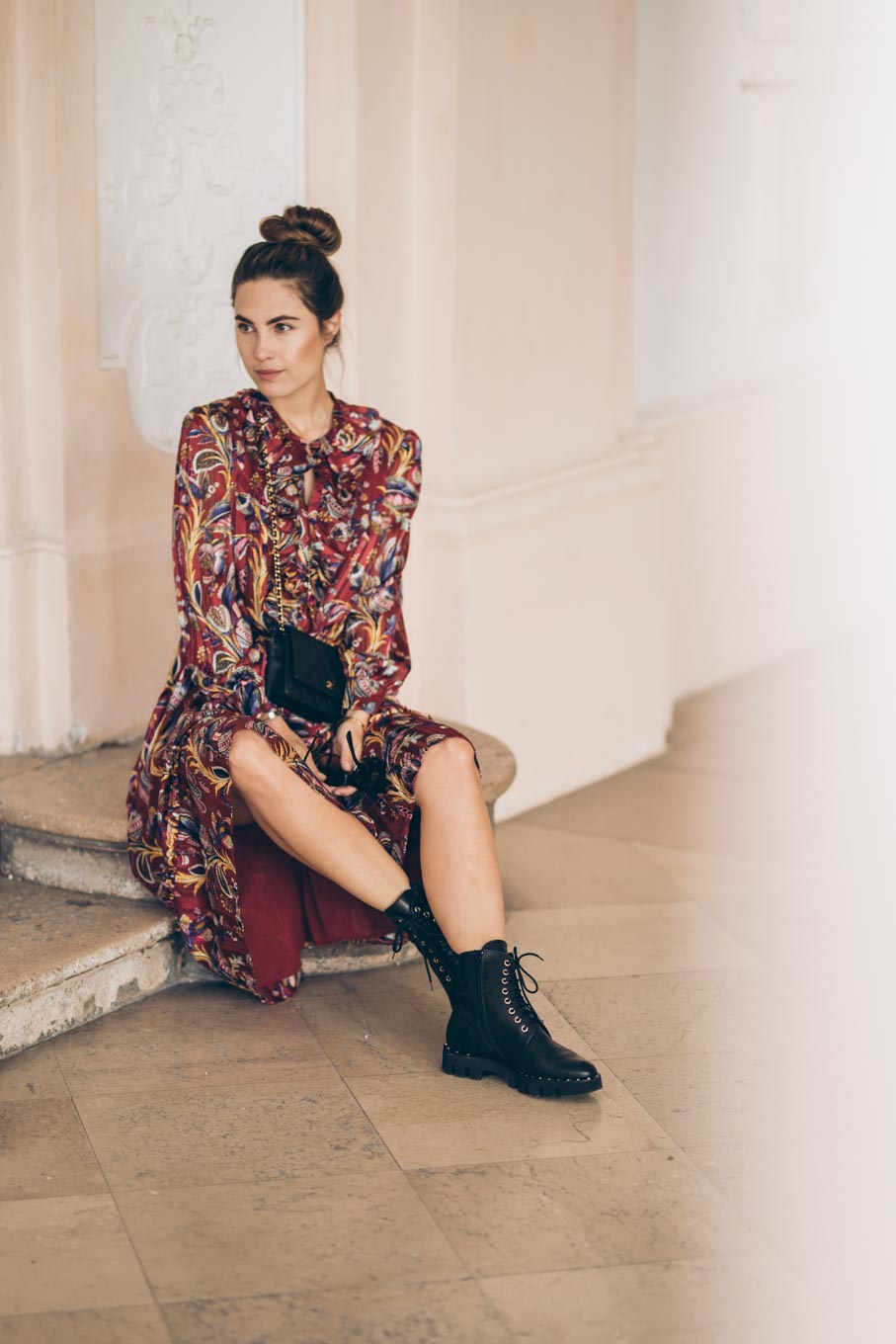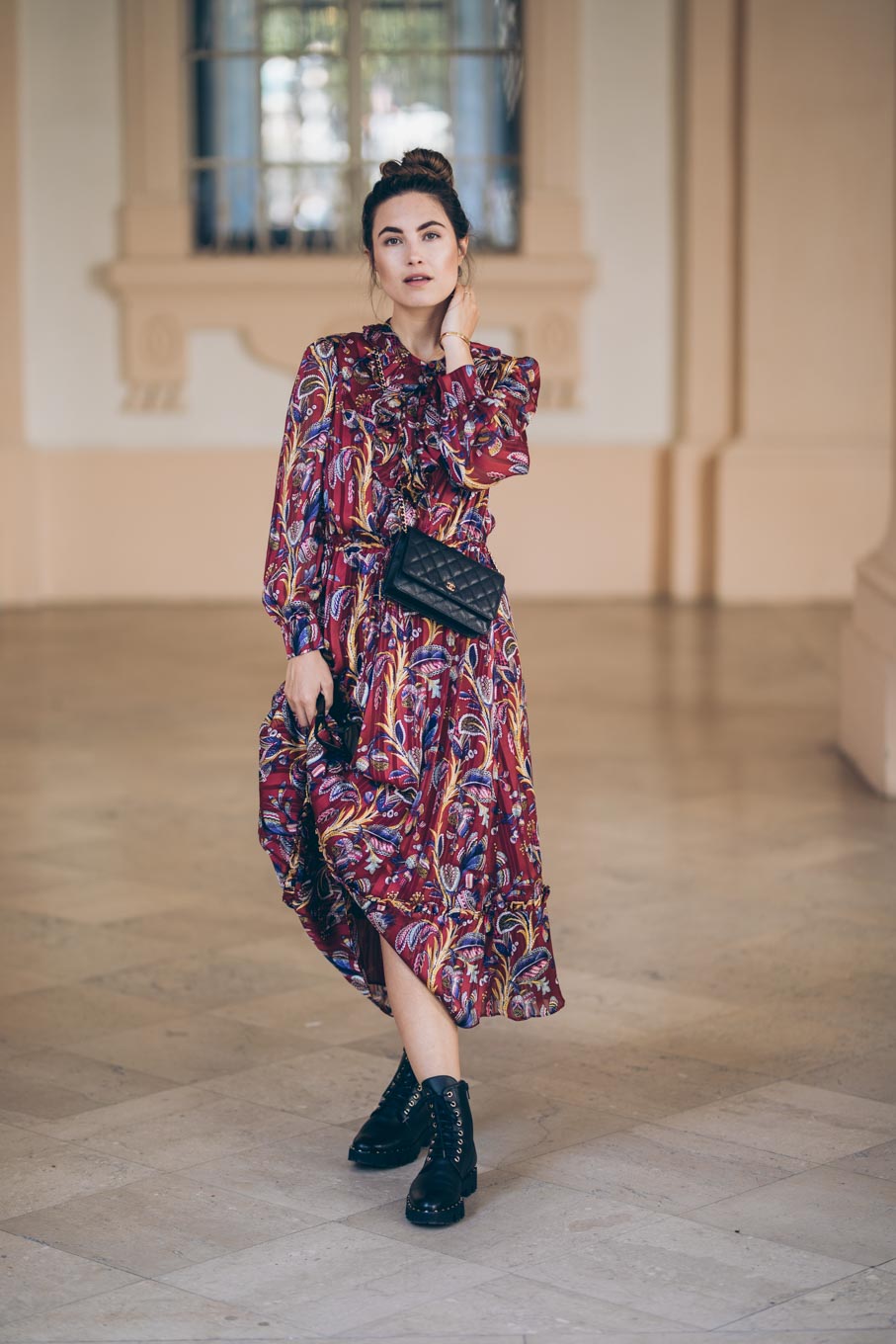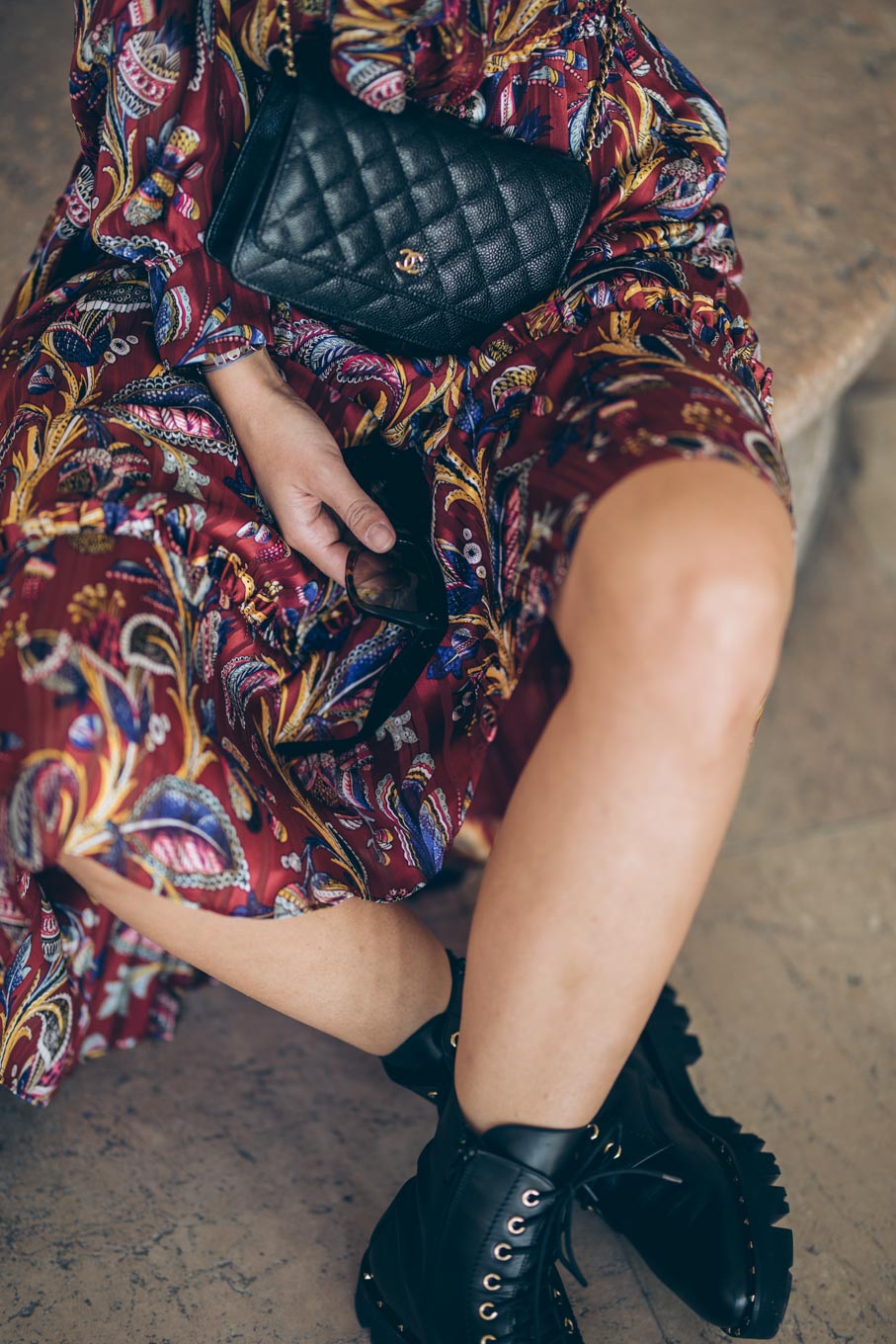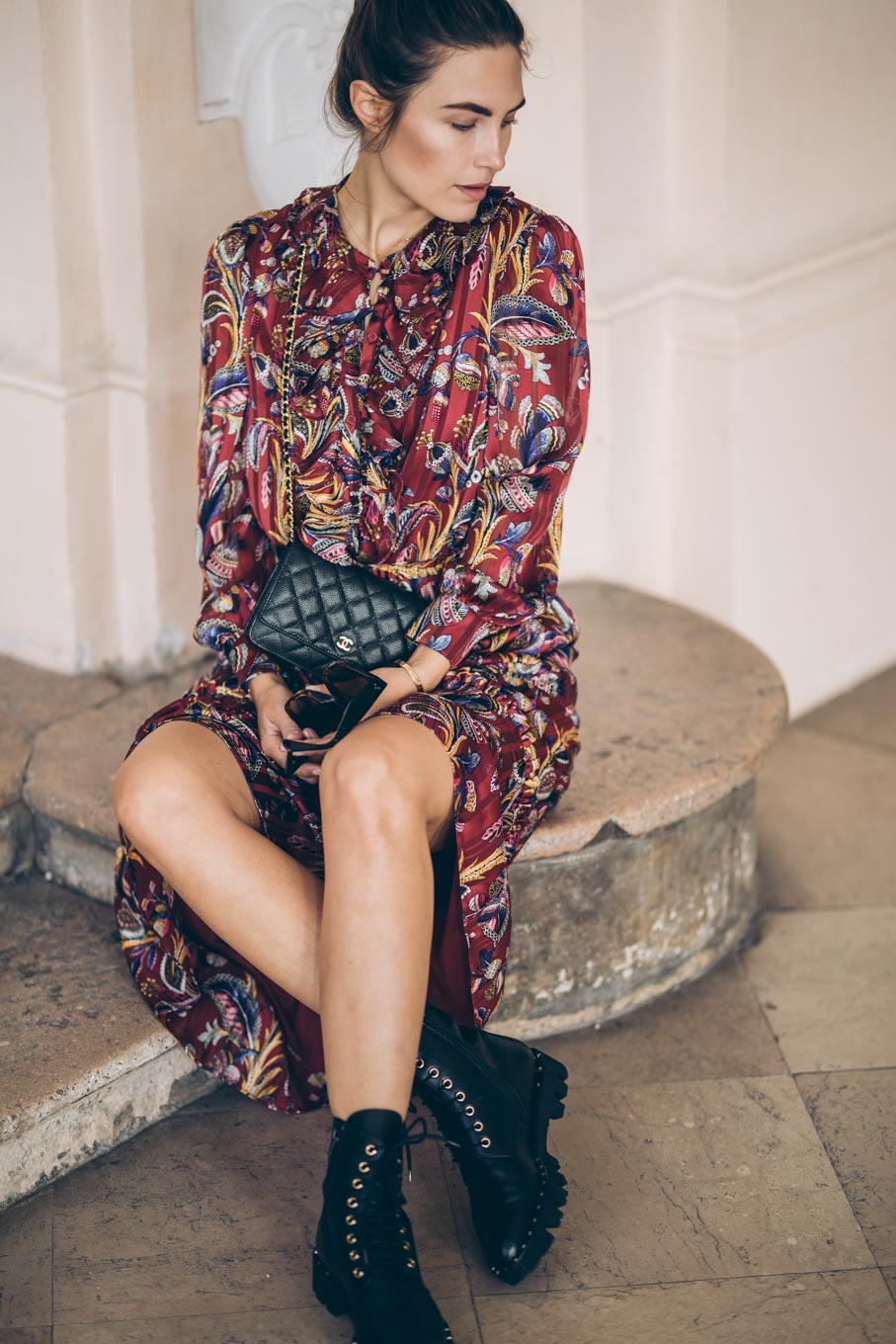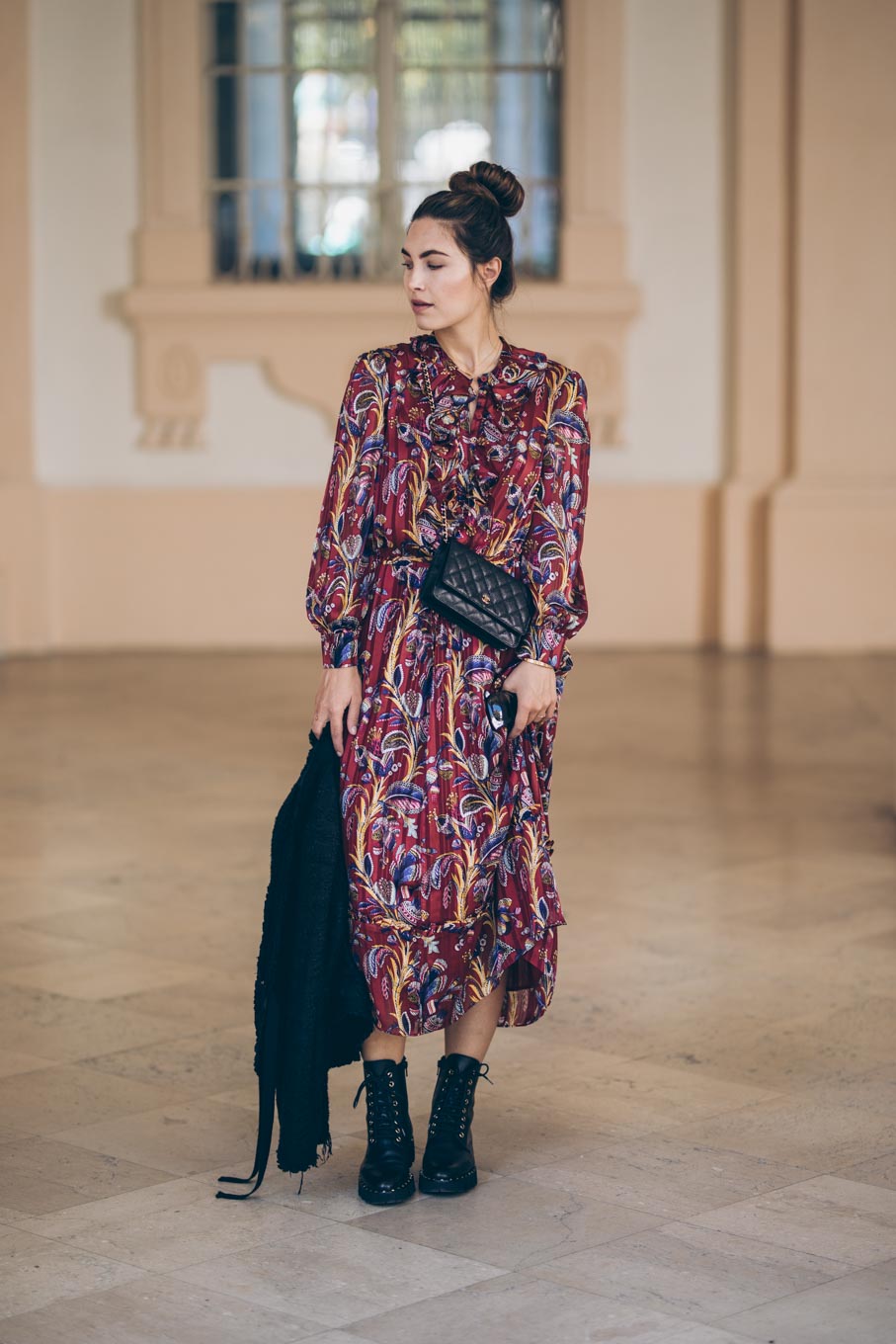 ---
& other stories dress // Högl boots // Chanel bag // Céline sunglasses // Zara blazer (similar here)
Shop the post: