The alarm rings, you're rushing into the bathroom to get ready, and then you're standing in front of your closet (which is actually quite well filled) and you find absolutely nothing to wear. Your action plan: Combining black with black, because that's always a safe option. Been there, done that? Welcome to the club!
You might think someone who's job it is to write about outfits and fashion might be a bit more creative when it comes to choosing clothes in the morning. Well, here's the truth: I'm not. I usually show you one to two outfits per week here on the blog, which of course doesn't mean I don't "dress up" all the other days of the week. But there are certainly days on which I'm standing in front of my drawers cluelessly and go back to my all black uniform. Especially on normal office days this is my go to style. Over the years, I'm proud to say I've mastered the art of combining black with black, and I've learned some lessons during that time. So here are my five rules for wearing black from head to toe: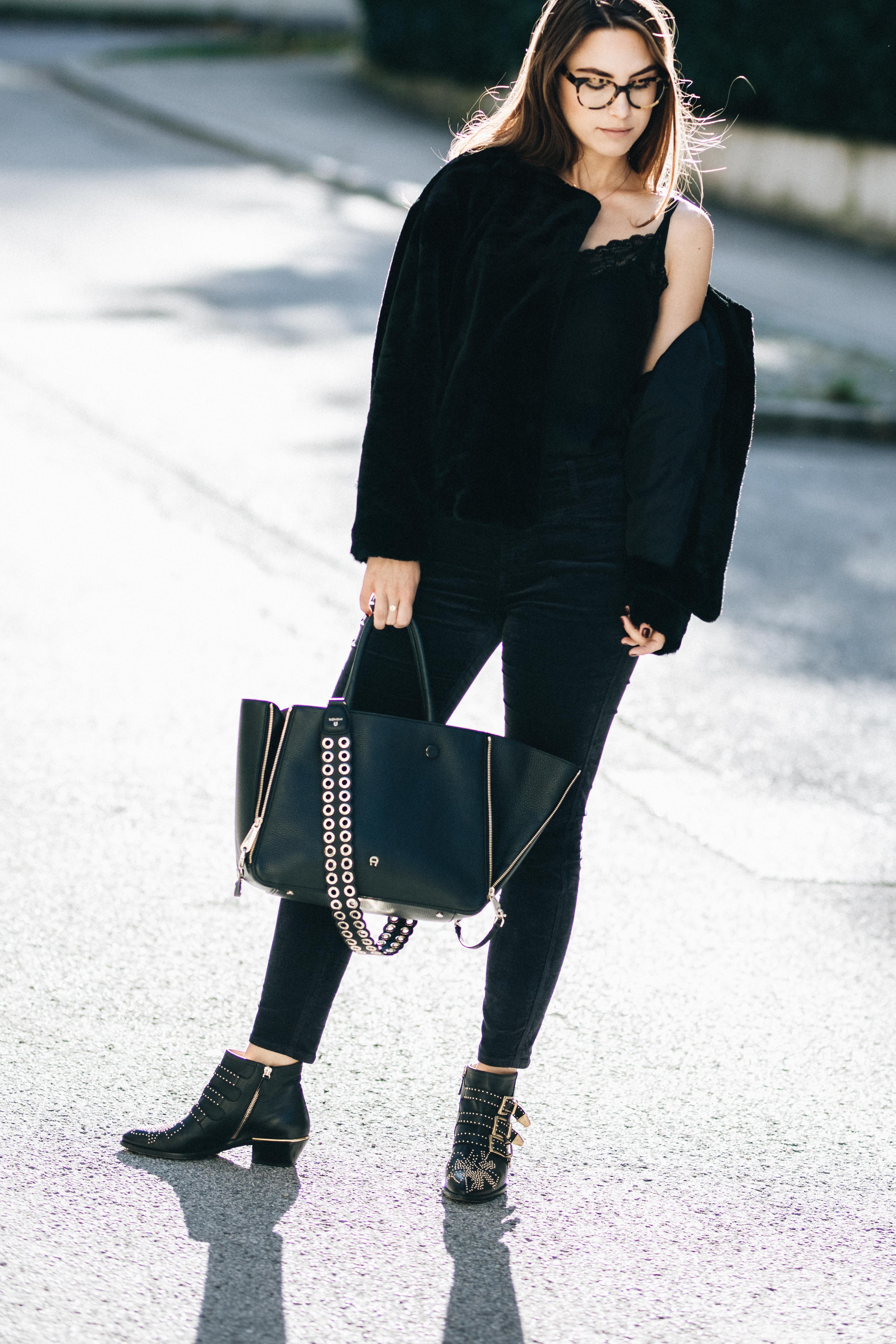 1. Textures make the difference:
Make sure you're mixing different textures in your outfit. This way you can also prevent the annoying fact that sometimes various clothes have different shades of black, which sometimes looks kind of weird. Plus, nothing looks more stiff than an all black outfit just out of cotton. (We're not going to a funeral, are we!?)
2. Choose the right fabrics:
To me personally, there's nothing more daring than black silk or lace. This is an easy way to incorporate a little eye catcher to your outfit. If you feel like it's a bit too much for certain occasions, just tone it down with some heavy knit or a plain cotton jumper. Also make sure the fabrics you choose fit to the season: a black wool dress will look amazing during colder months, but quite ridiculous in summer.
3. It's all about the fit:
As we all know, black works magic! Its slimming effect on our silhouette is great, and you should definitely take advantage of that. So instead of choosing wide black pants, rather go with skinny jeans and to break up the look you can add a bulkier top. More fitted clothes will be more flattering, rather than shapeless and boring.
4. The details matter:
As always, details play an in important role in your outfit. Even more so if you're outfit is all black. But don't worry, you don't have to go all bold an colorful when choosing your accessories. I love dainty details and let the little things do the talking. Golden details always add a touch of elegance and glamour to an all black outfit. Eye-cathing shoes and a matching bag is all you need to give your black look a little sparkle.
5. Tone it up, tone it down:
One of the best parts of black from head to toe is that it's very versatile for different occasions. Just add a little lipstick and change your big shopping tote to a smaller handbag, maybe tie your hair together to a low bun and get rid of your glasses. This is all it takes to transform your casual office look into the perfect outfit for dinner or a night out.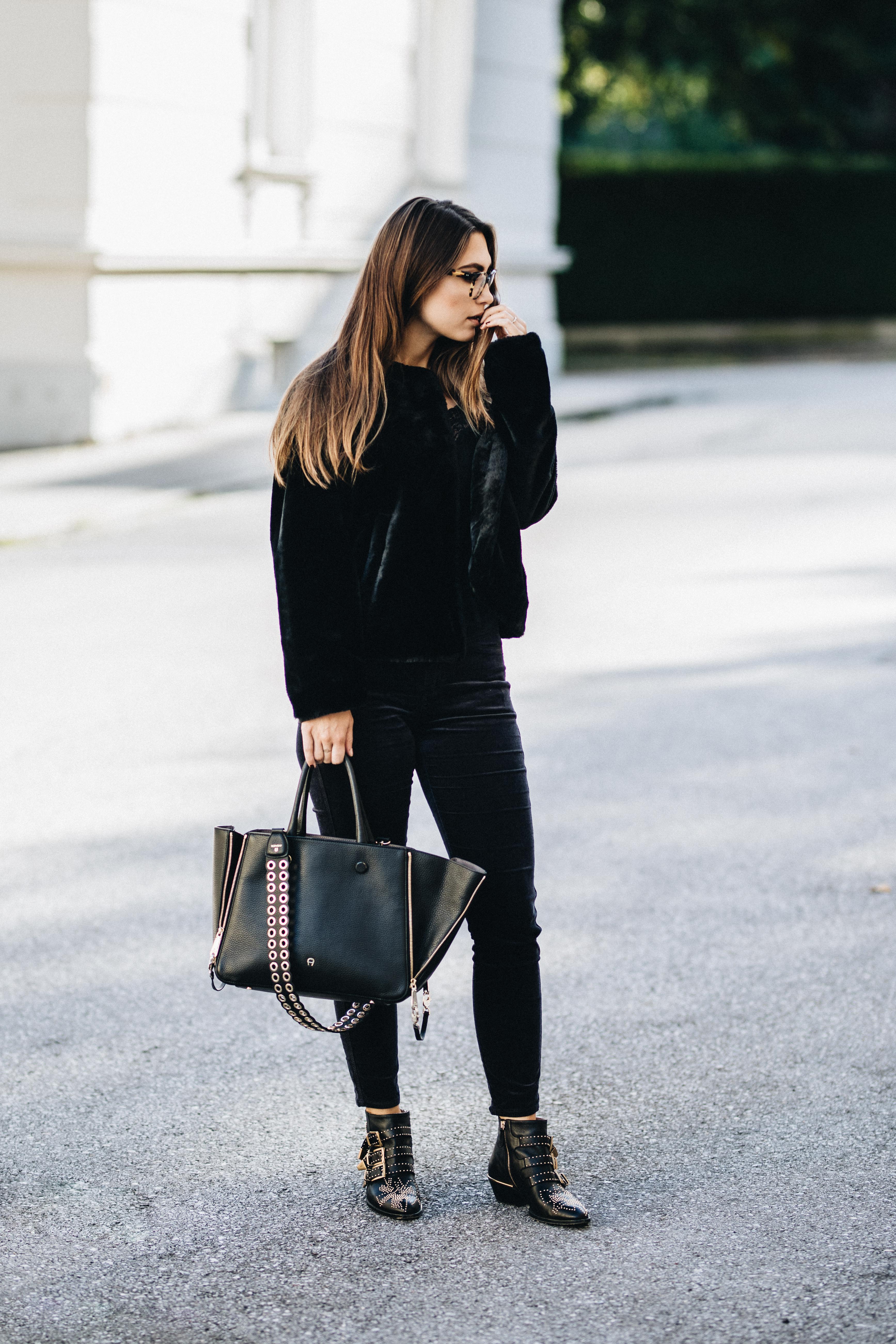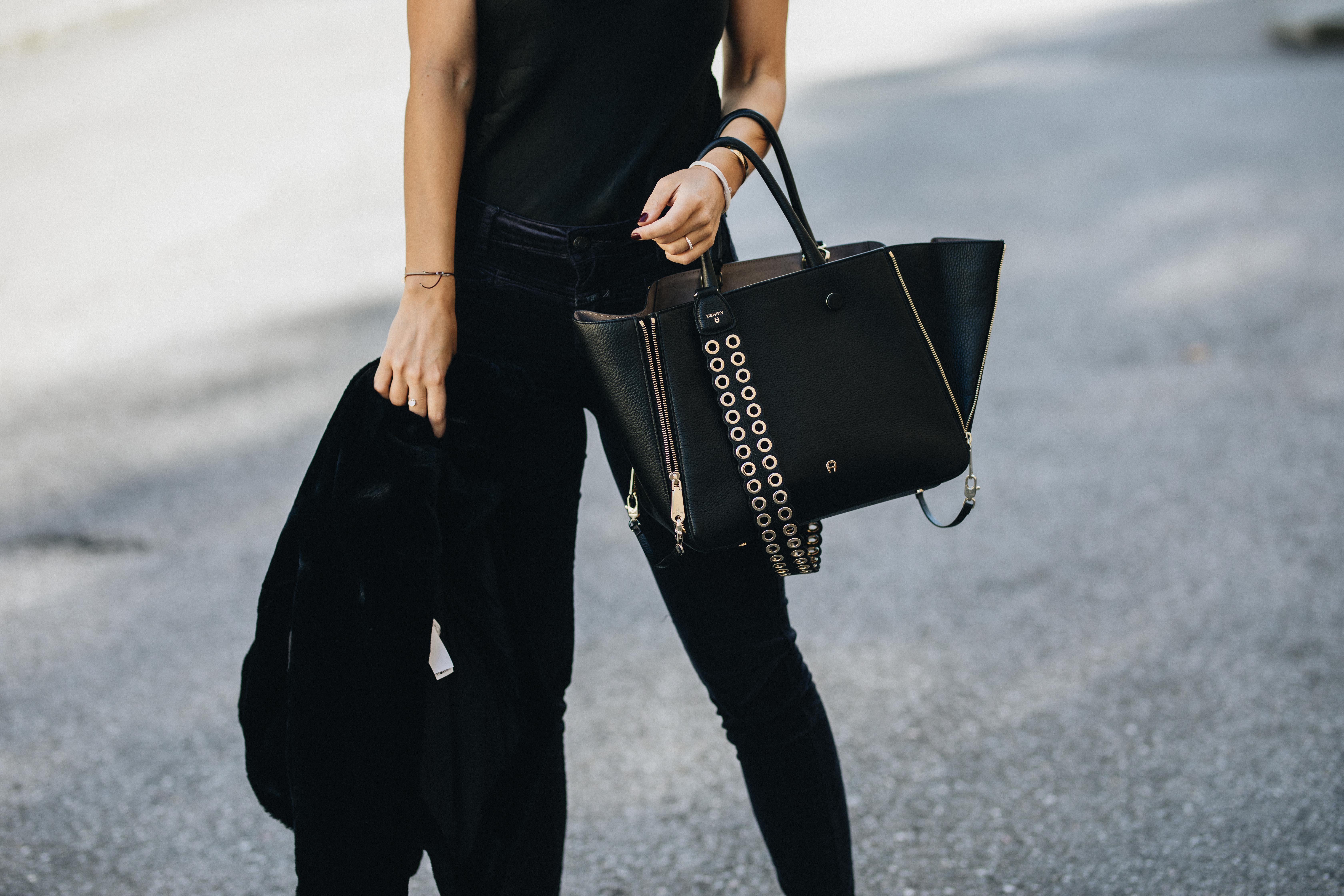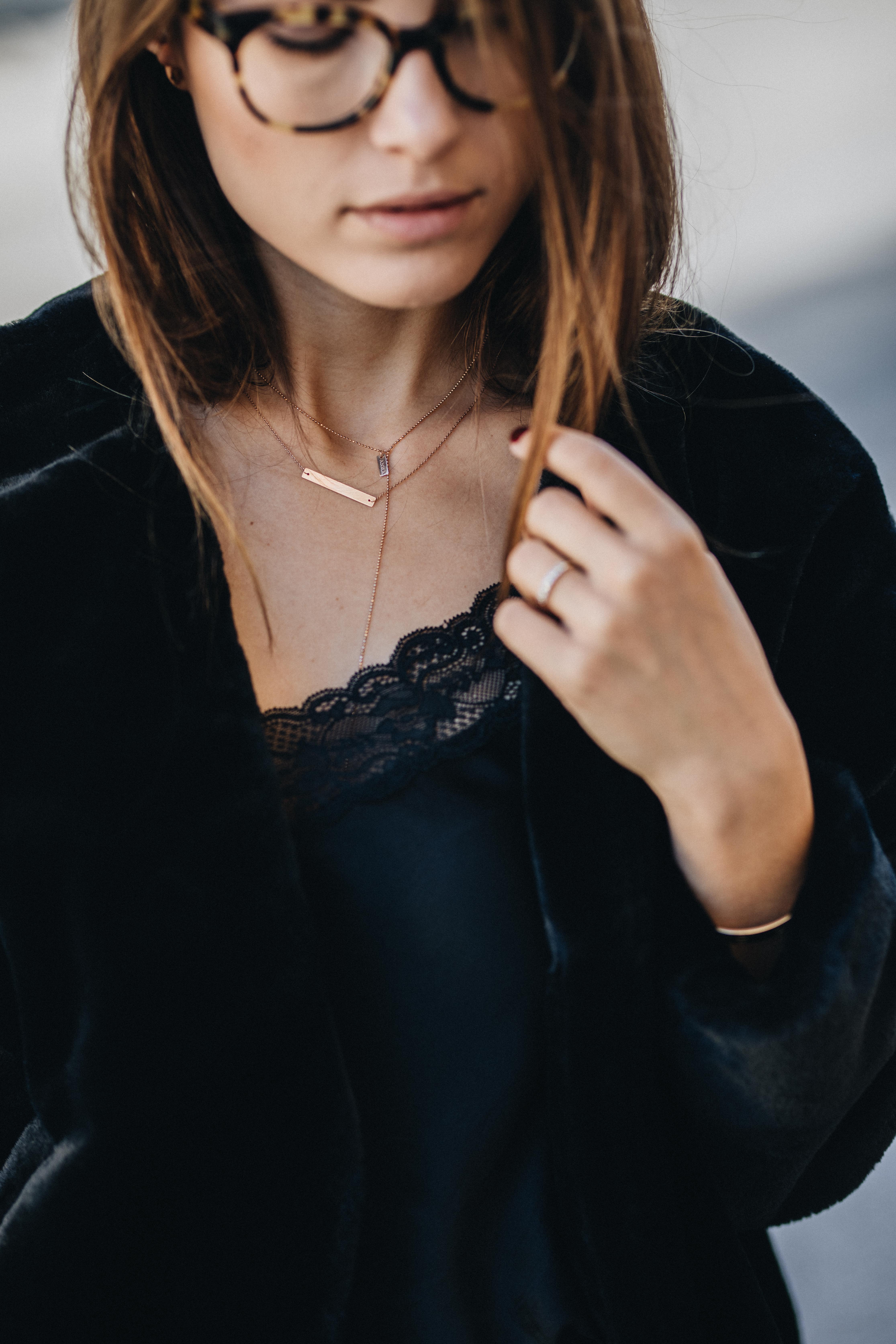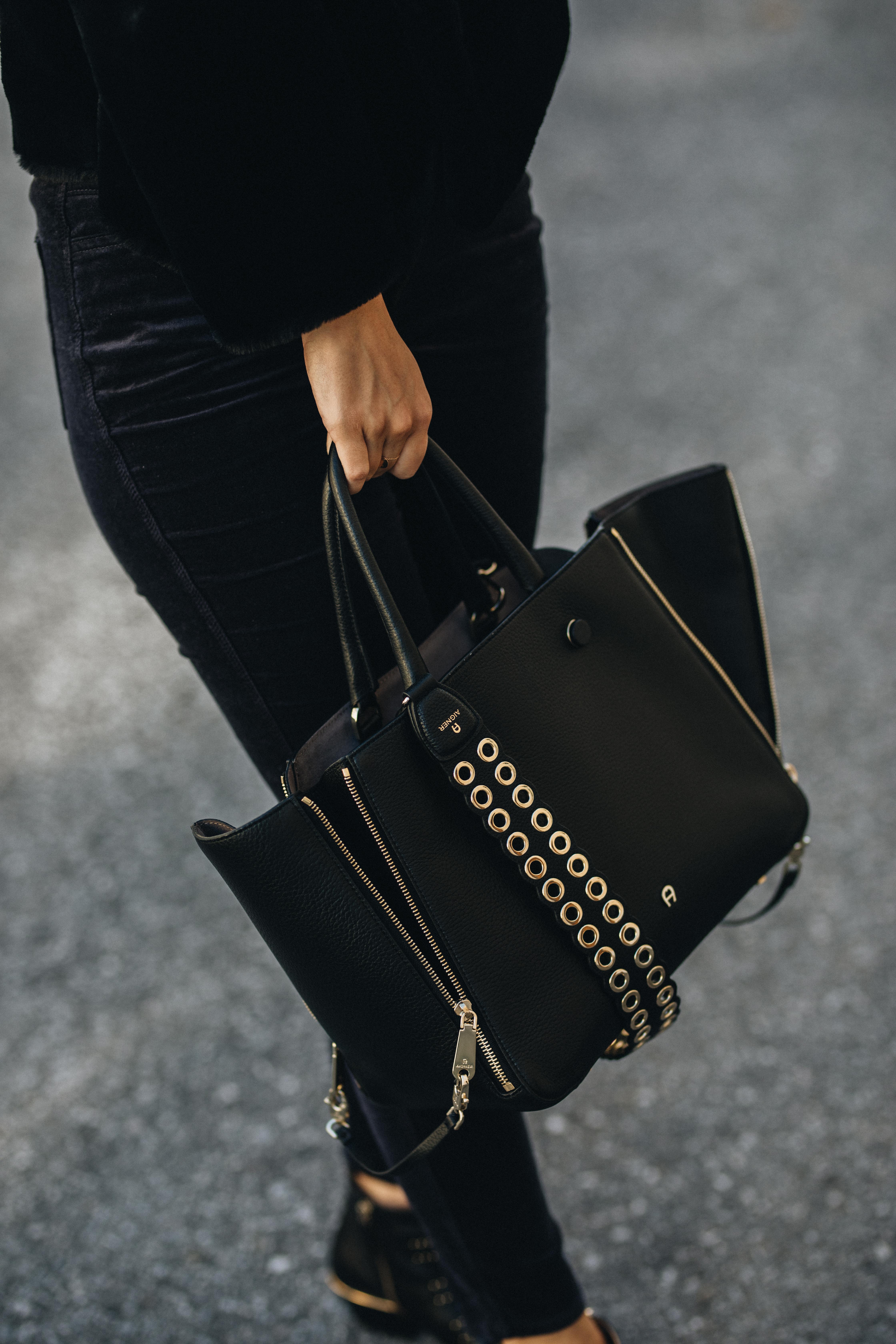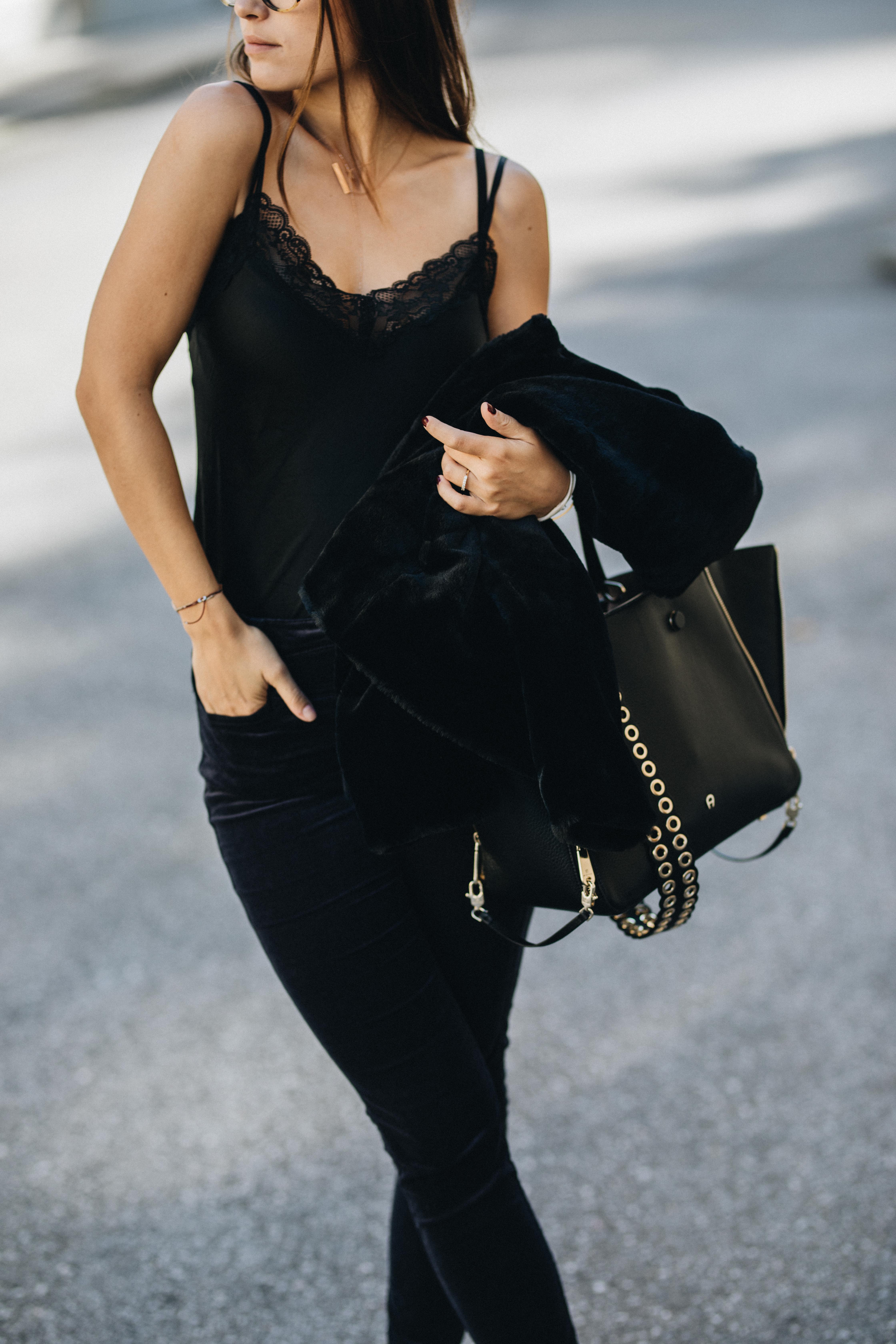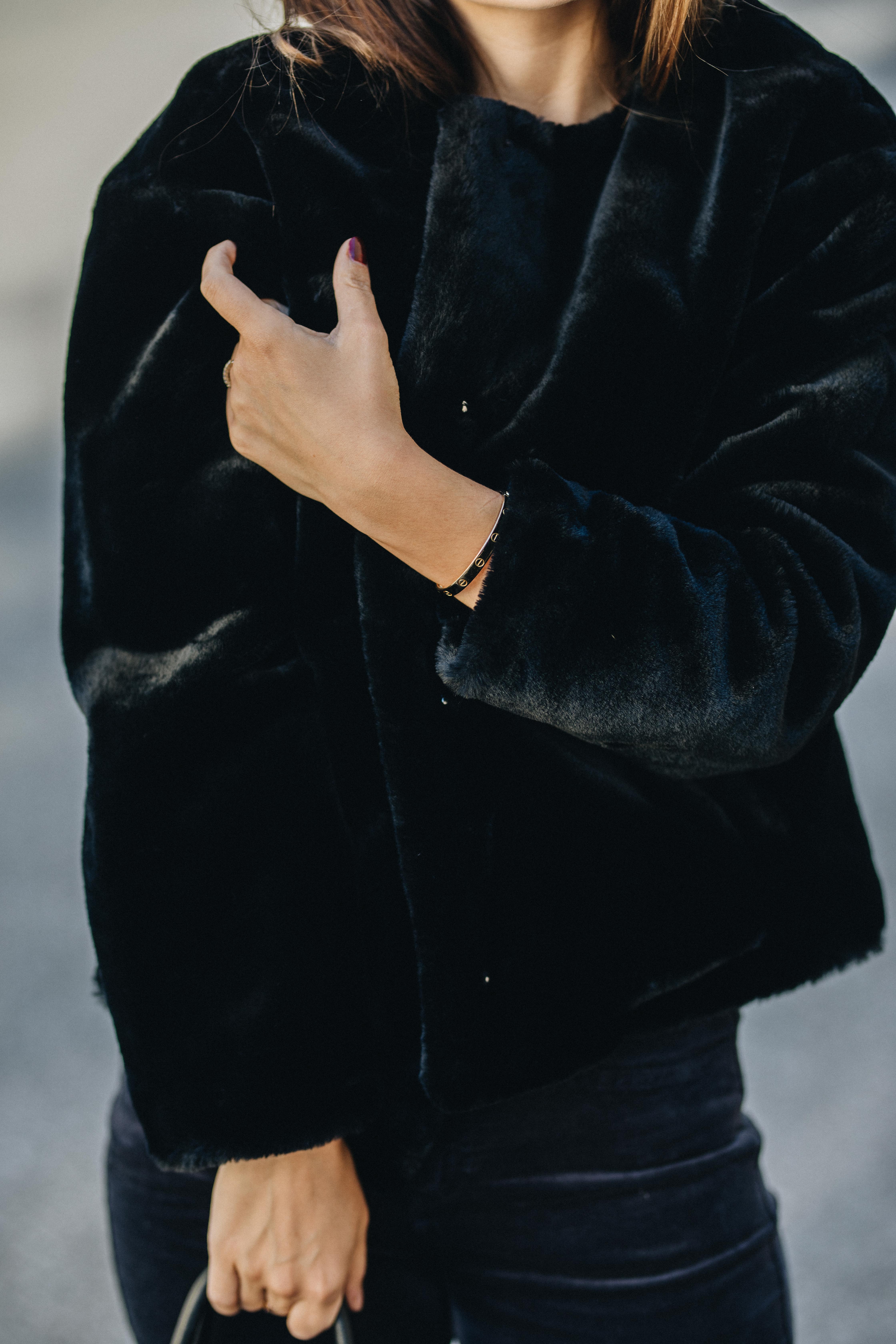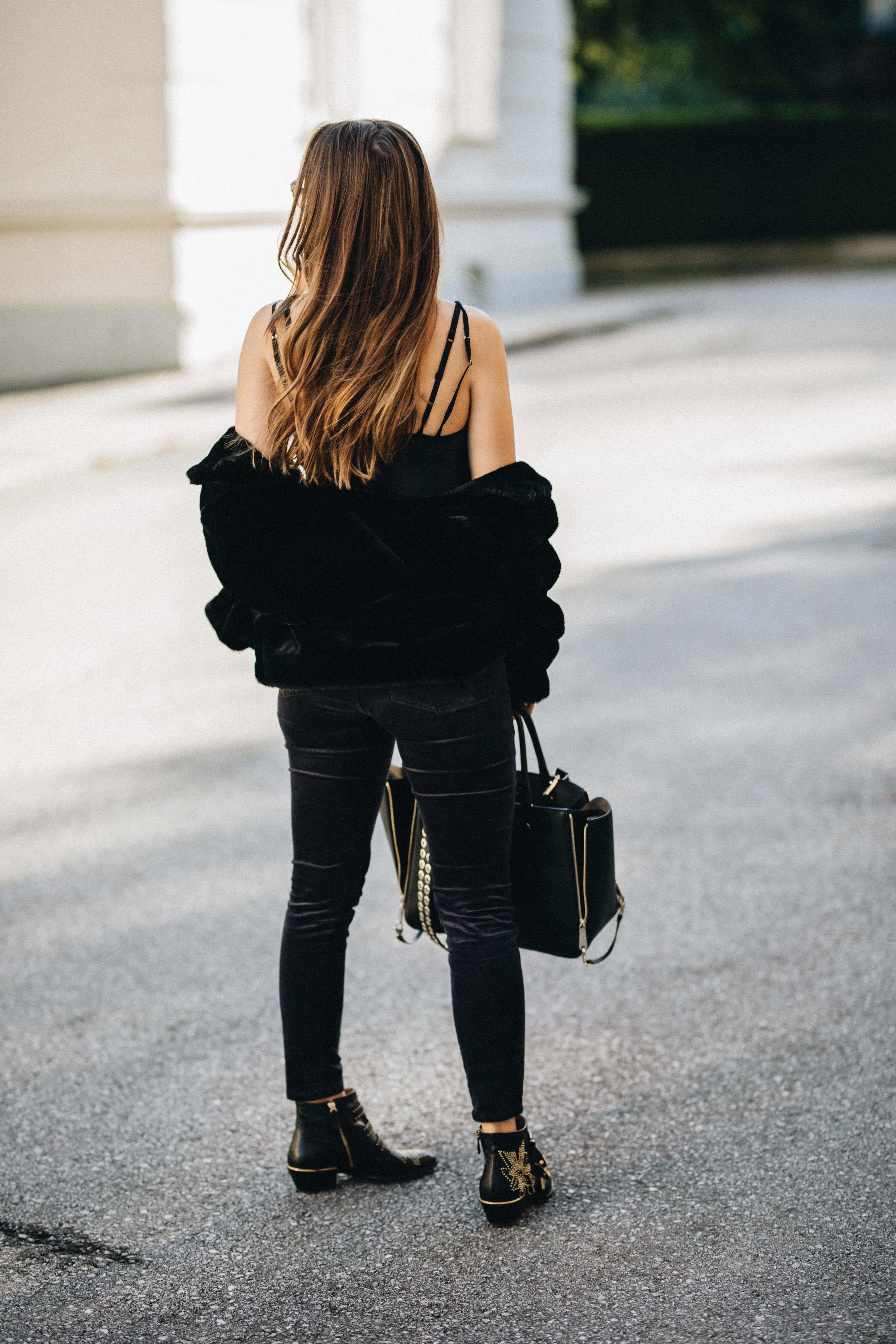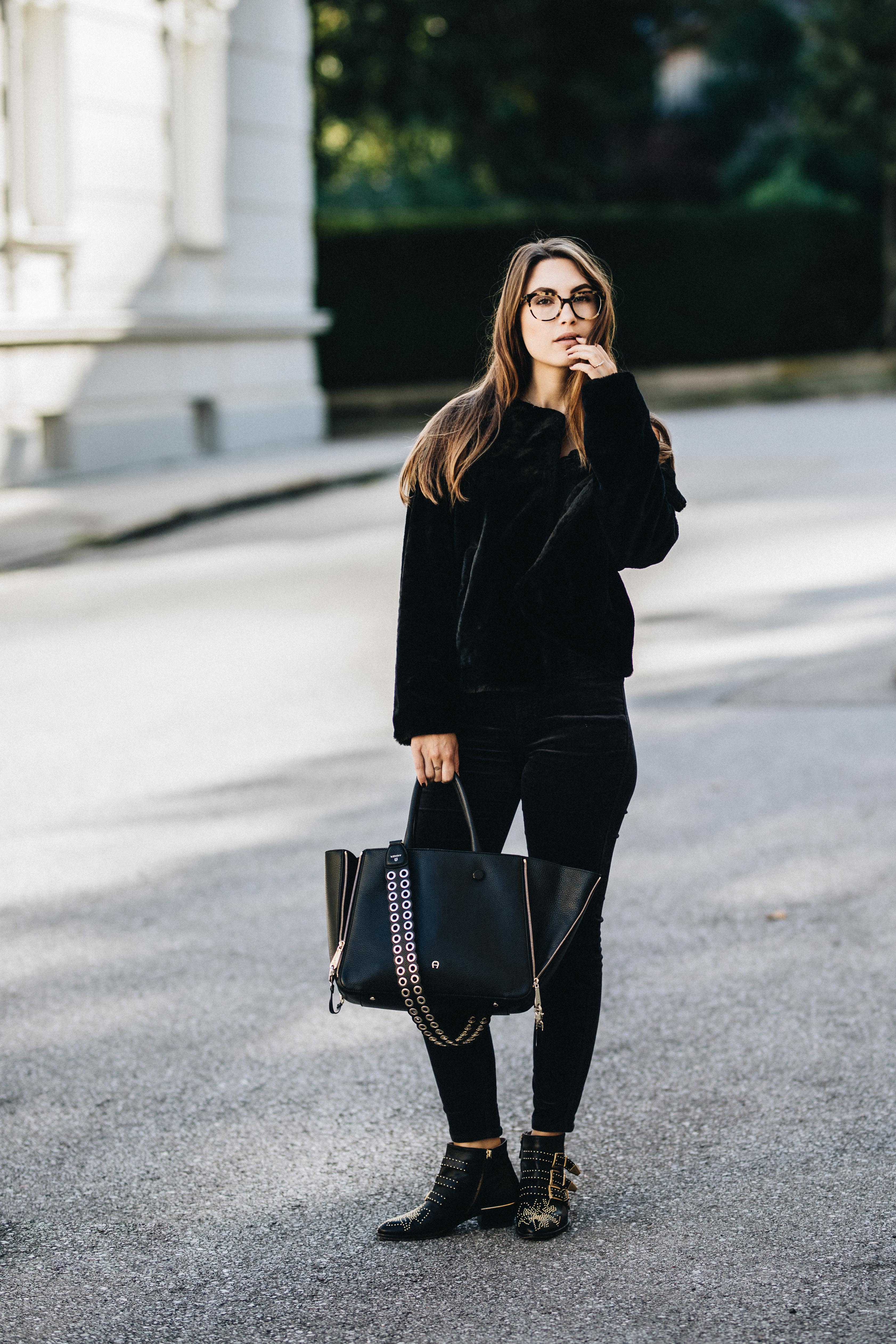 ---
Closed skinny pusher velvet pants | Intimissimi silk camisole (similar here) | Zara faux fur jacket | Chloé boots | Aigner Lea bag | VIU glasses
Shop the post:

*this post contains PR samples and affiliate links