The Camel Rib Knit Dress
One of my personal favorite trends this season is rib knit. It's one of those body hugging fabrics that snuggles your curves like a second skin, but without revealing too much. It makes you feel confident and sexy, but at the same time casual and comfortable – just the perfect mix, if you ask me.
One of my favorite items this fall already has been a cream white rib knit button down shirt (as seen here), which I've worn so many times already. New in – and with great potential to become another favorite of mine – is this gorgeous camel colored rib knit dress with buttons, that can either be worn as a dress, or as an extra long cardigan if unbuttoned. Throw over your favorite oversized sweater and you'll have the perfect rib knit skirt, or wear it as a dress with a classic coat and boots, just like I did in this outfit.
With spring approaching in a few weeks (please hurry!), the art of layering clothes will be a very big challenge again. You'll want this extra layer of a warm sweater when the mornings are still crisp, but you'll want to take it off for your lunch break in the sun to get as much Vitamin D in as possible. So layering is the key! It can be tricky and tedious at times, but with the right pieces it's easy peasy. The trick is to invest in ribbed knit that has the ability to blend in and stand out all at the same time. My advice is to get your rib knit items in neutral colors that can be combined with everything else in your wardrobe, and even with each other.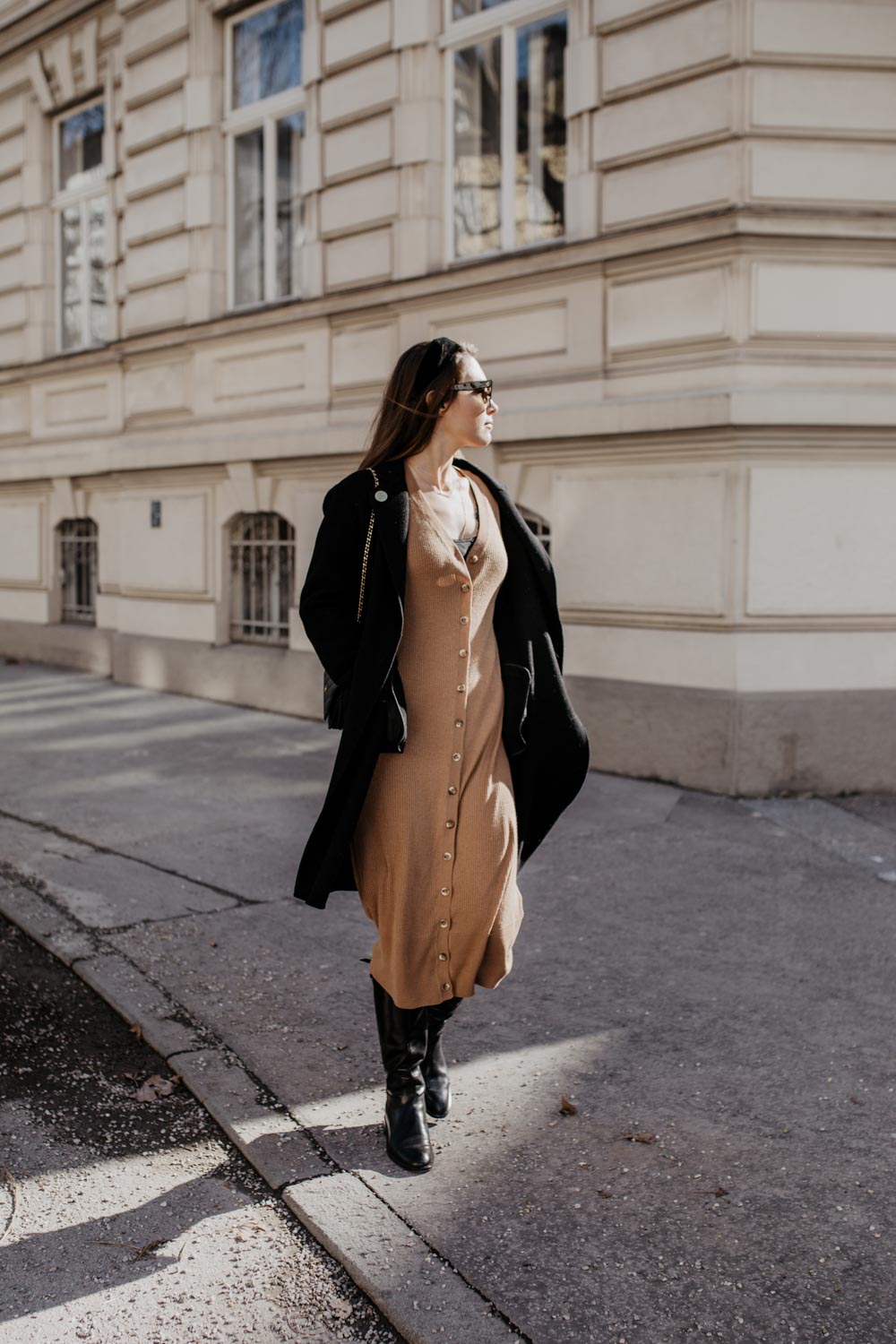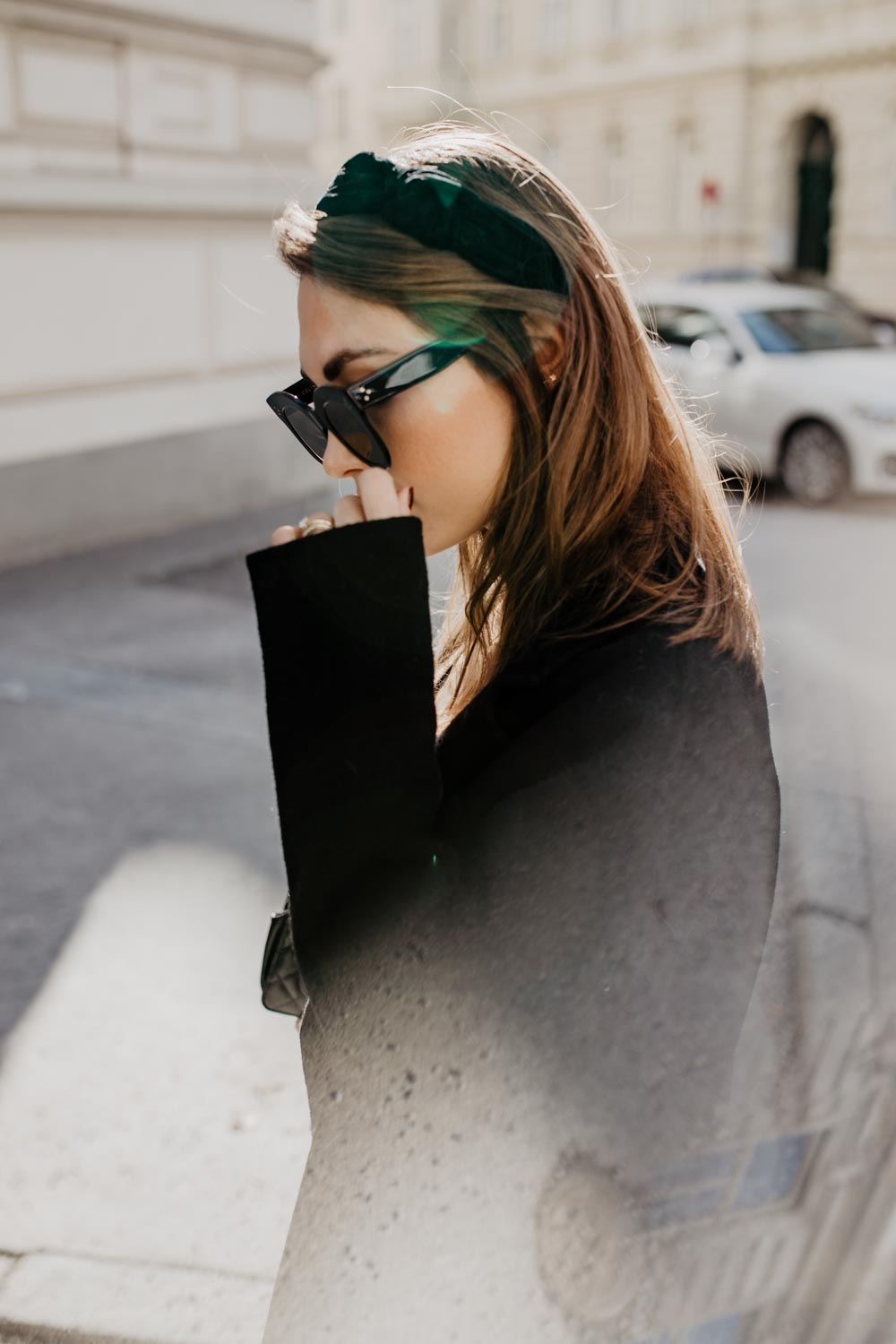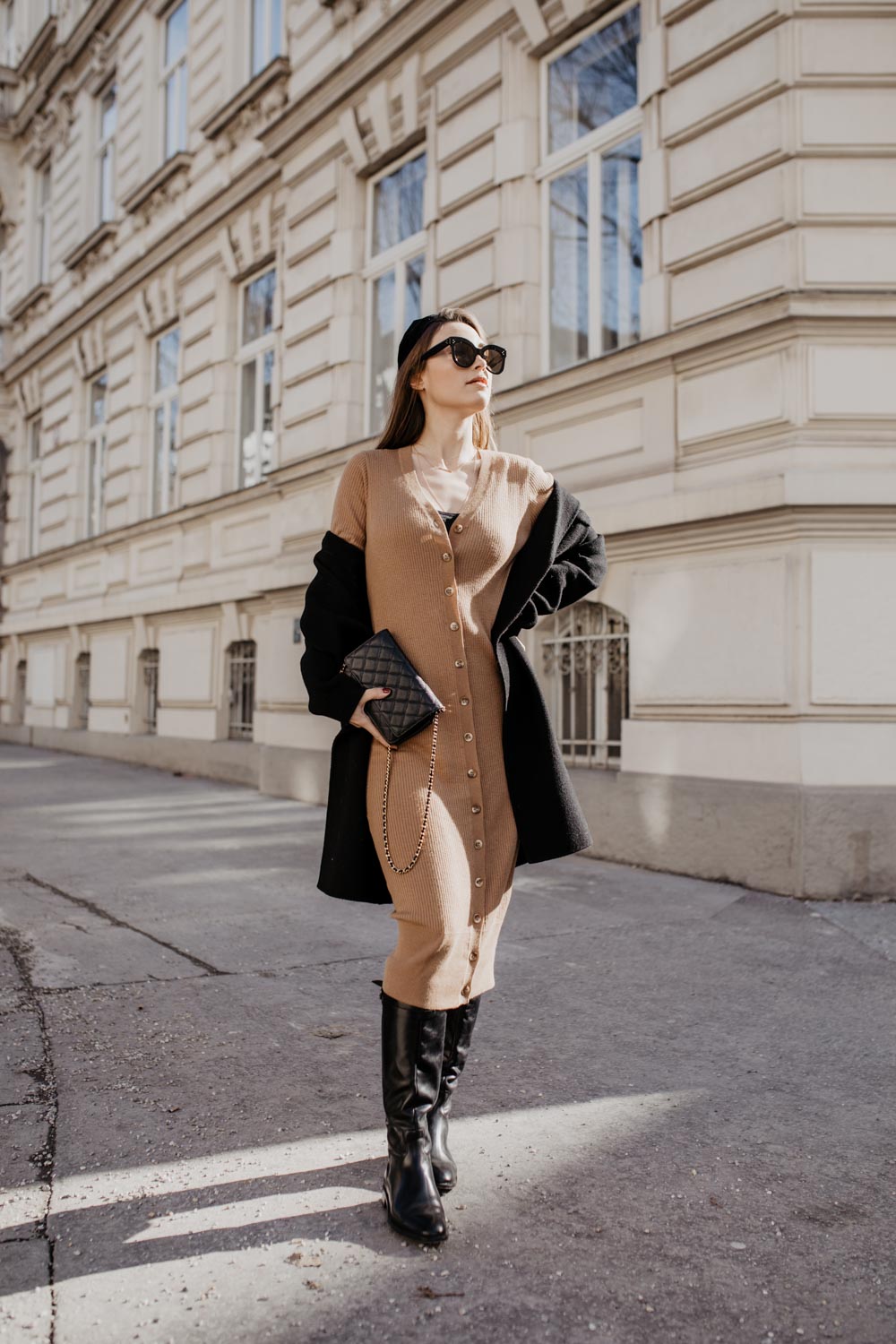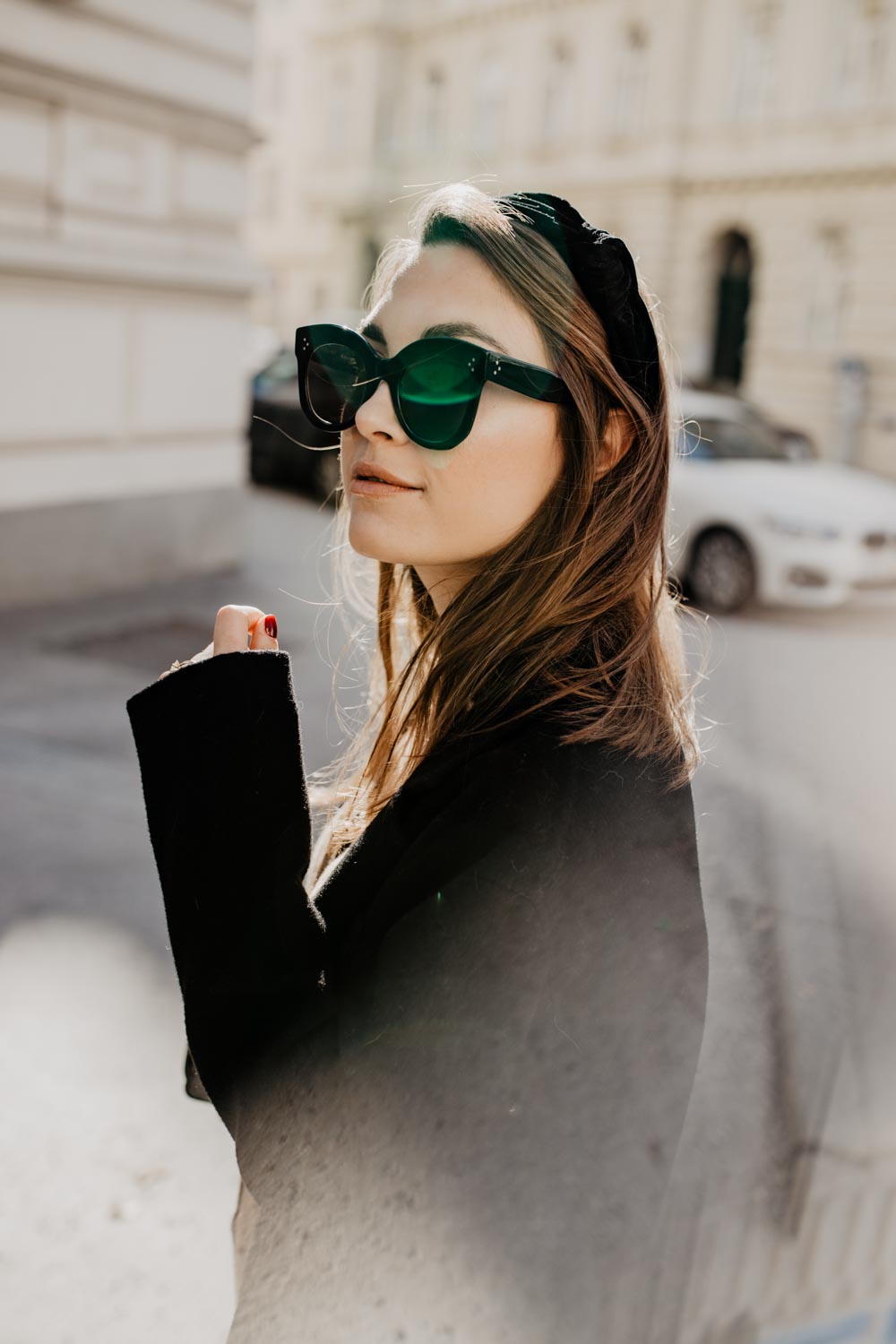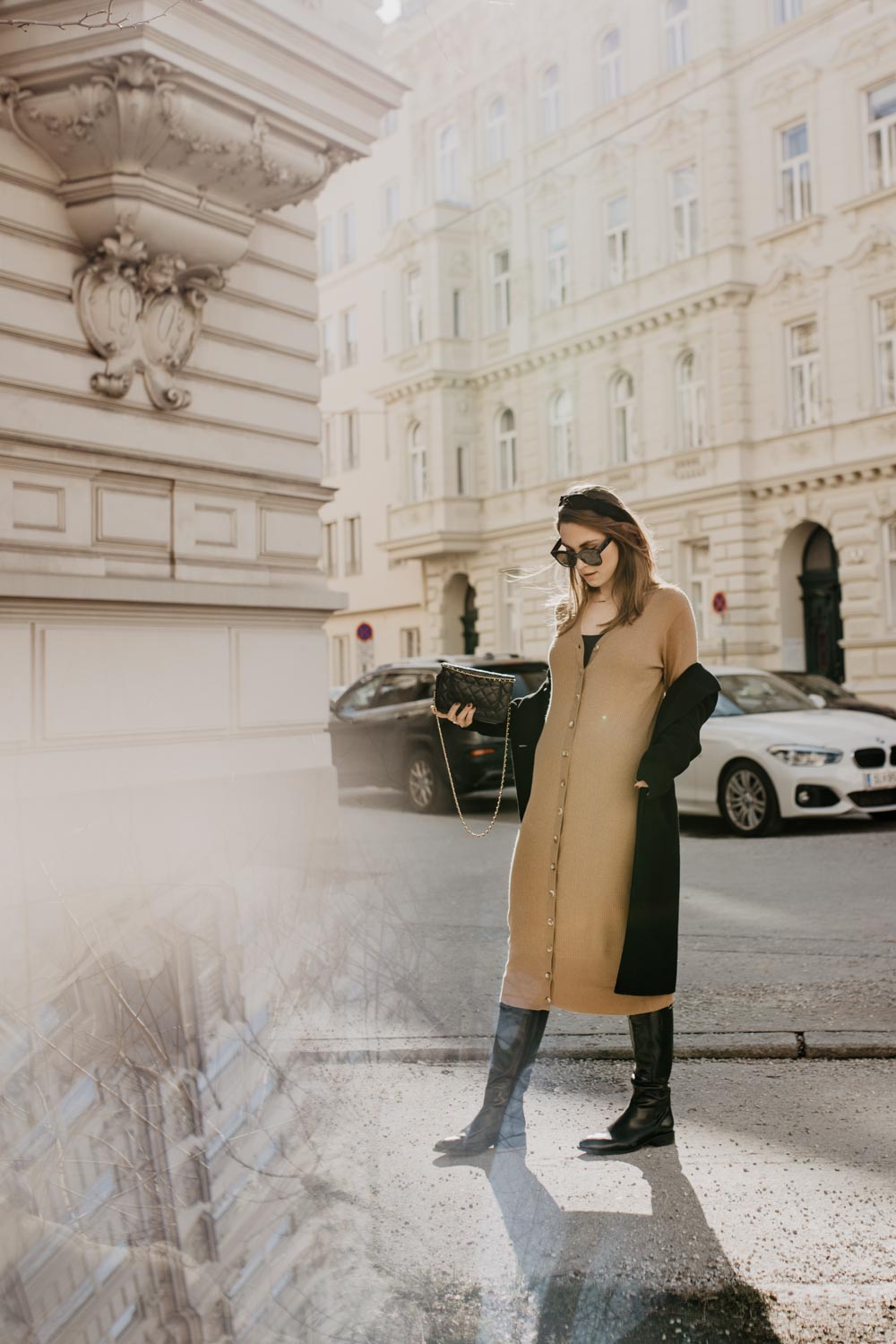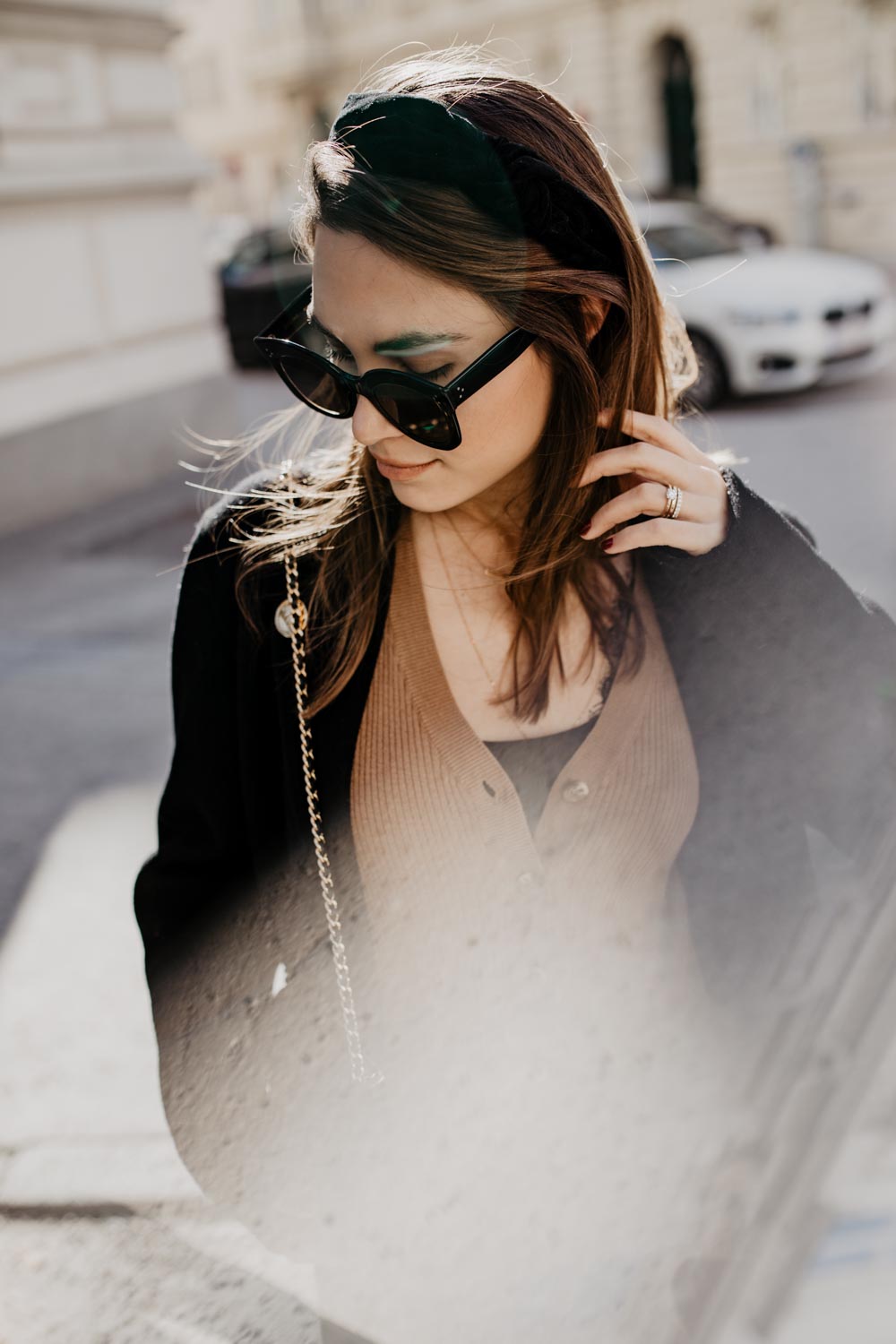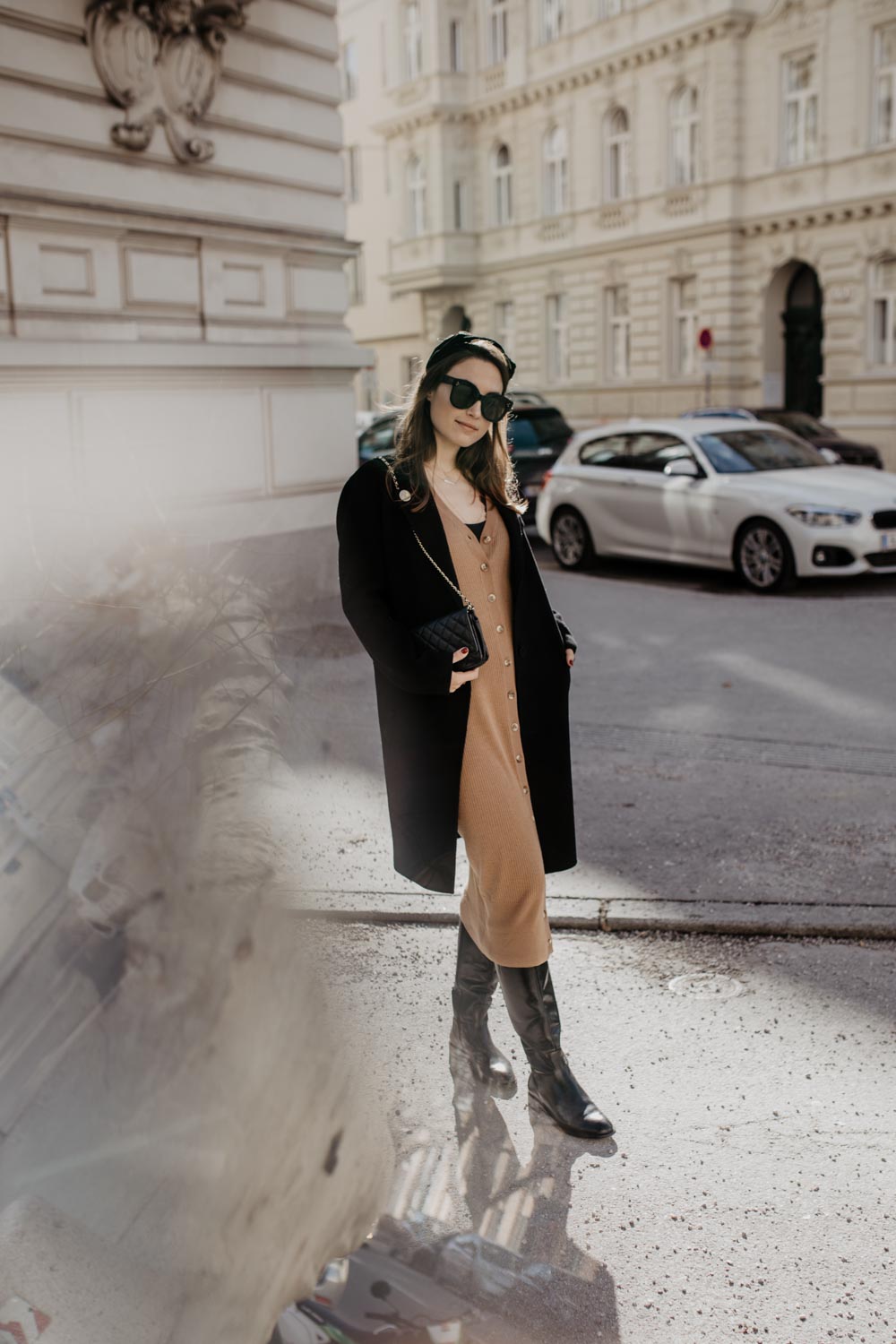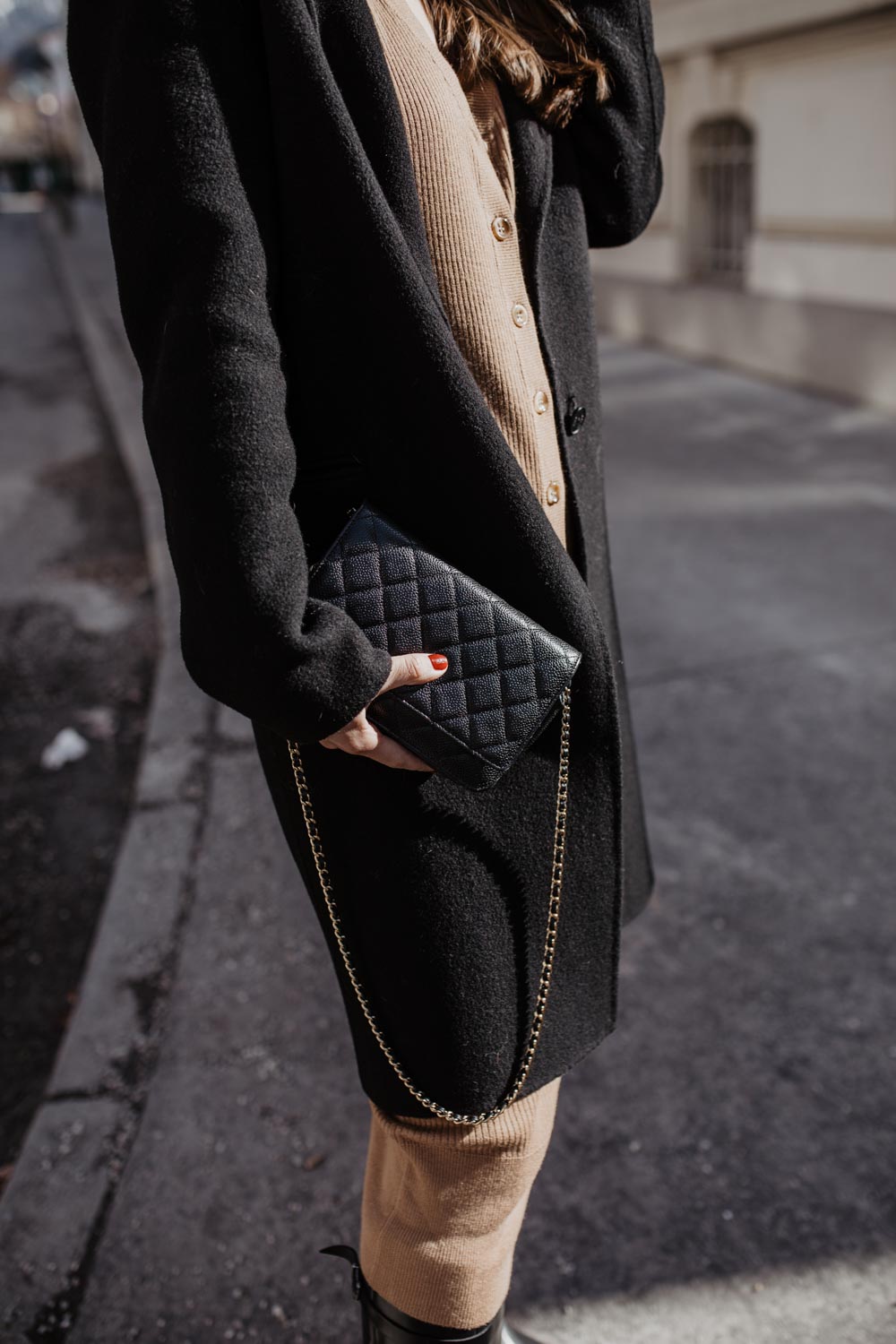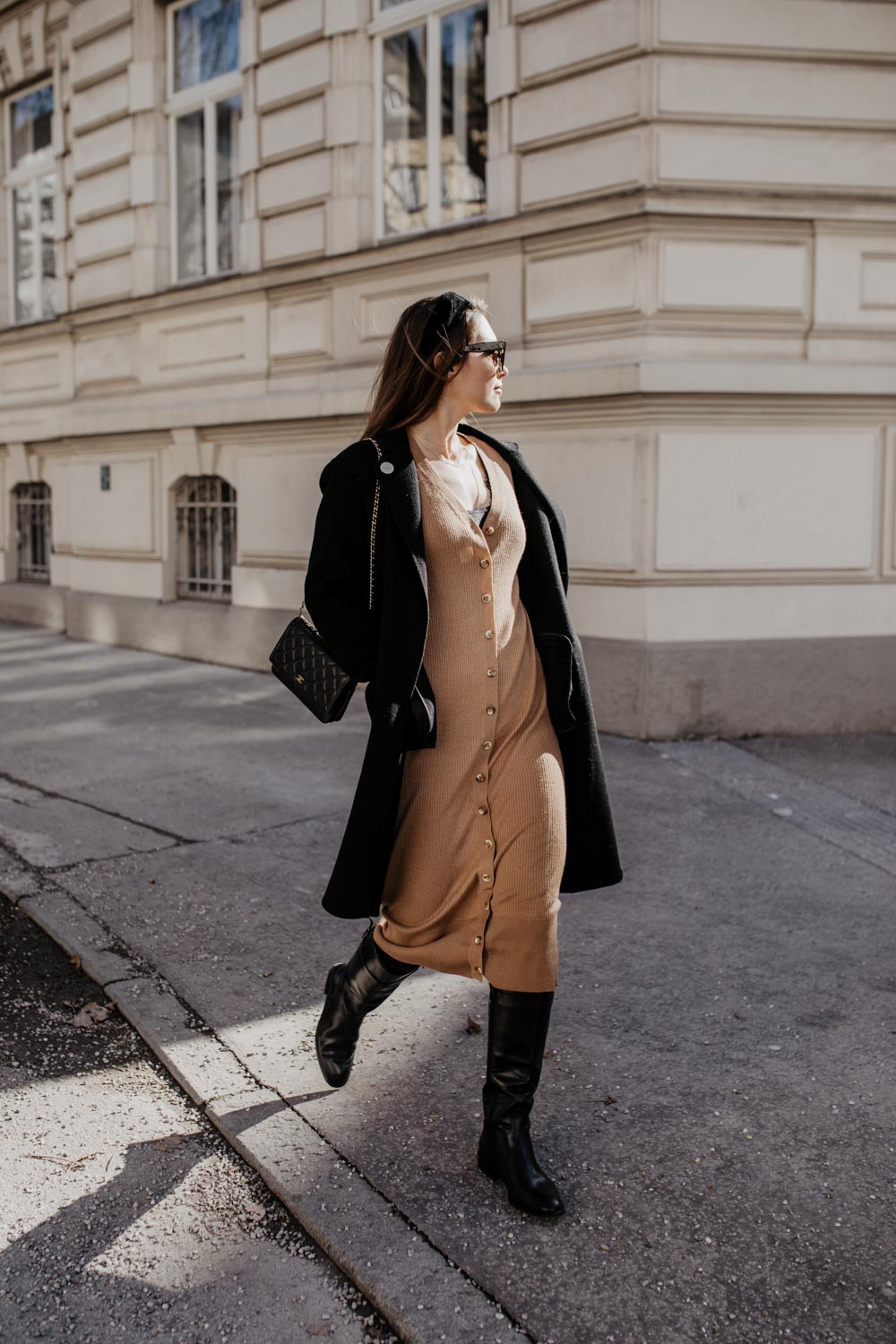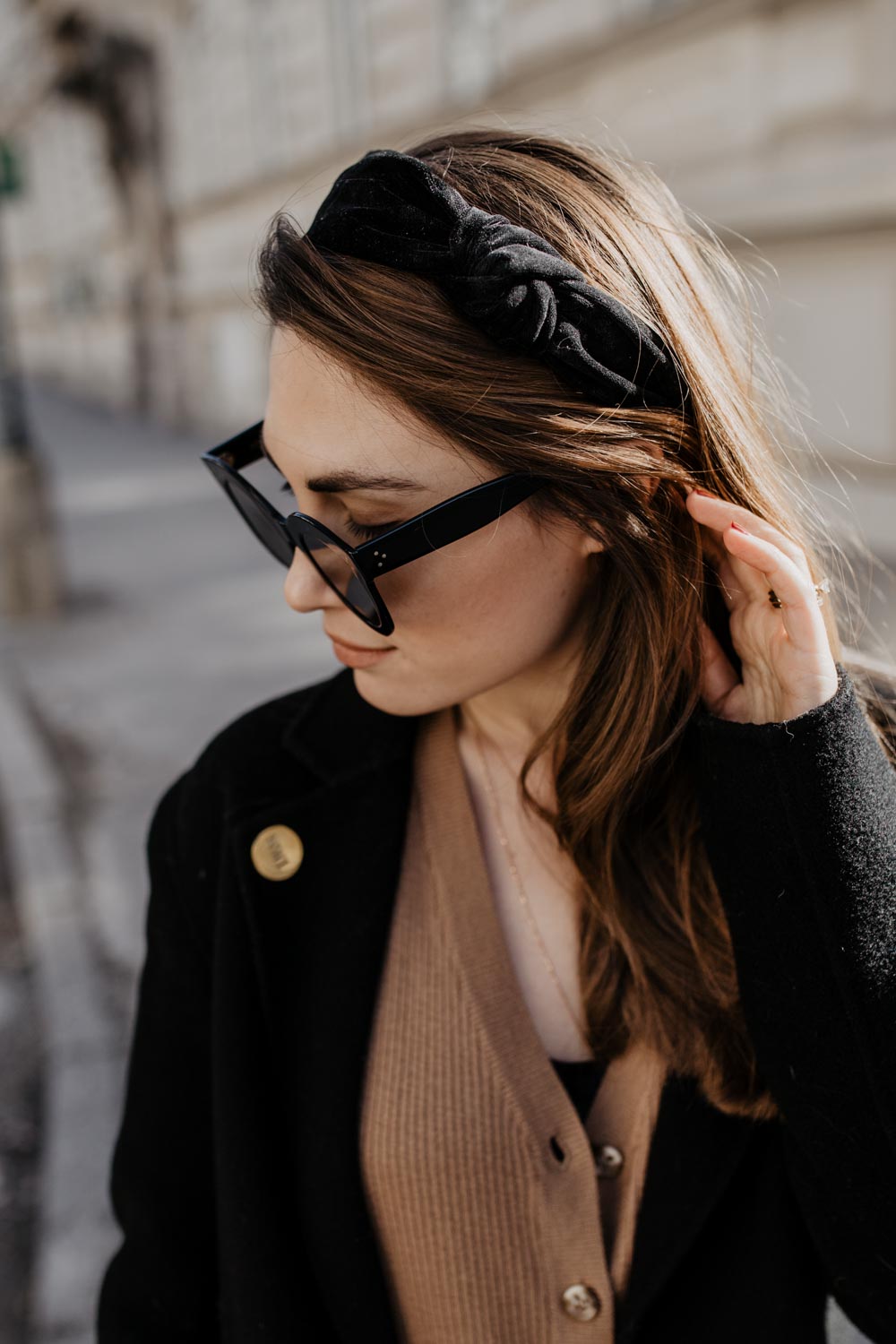 Shop the post:
Edited Rib Knit Dress // Sandro Coat (similar here) // Högl Boots (similar here) // Edited Velvet Headband (similar here) // Chanel Bag // Céline Sunglasses
I've gathered my favorite rib knit items for spring below, in case you feel like stepping up your spring wardrobe game: